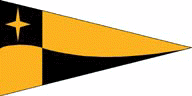 'Stoppress' pages for 2022
Scroll down....
---
---
These pages will be updated on an almost daily, certainly on a weekly basis, from all the mail and information coming in to us.
---
---
Click here to read the 2004 News pages
Click here to read the 2005 News Pages
Click here to read the 2006 News Pages
Click here to read the 2007 News Pages
Click here to read the 2008 News Pages
Click here to read the 2009 News Pages
Click here to read the 2010 News Pages
Click here to read the 2011 News Pages
Click here to read the 2012 News Pages
Click here to read the 2013 News Pages
Click here to read the 2014 News Pages
Click here to read the 2015 News Pages
Click here to read the 2016 News Pages
Click here to read the 2017 News Pages
Click here to read the 2018 News Pages
Click here to read the 2019 News Pages
Click here to read the 2020 News Pages
Click here to read the 2021 News Pages
Click the link(s) above to read earlier Stoppress items
There is also a Free Guest Forum, click here to go to it.
Members can post threads and respond. there is also a new 'Private, Members only' section!
You will need the passwords from us though!
---
---
And we have a new page of logs, click here, to go to them!
---
---
Scroll down for 2022 Stoppress pages...
---

Happy New Year, Eventiders, here comes 2023! Hope it brings peace and happiness to all.
Back soon with a new page, for a new year!
*******************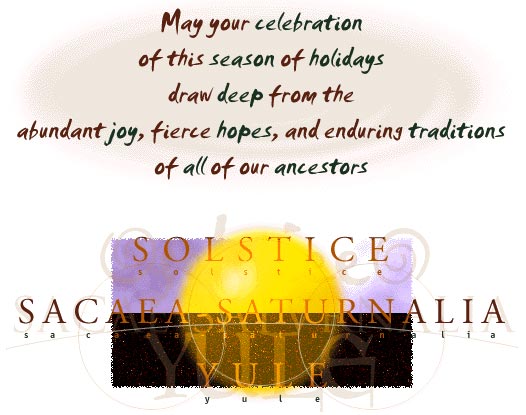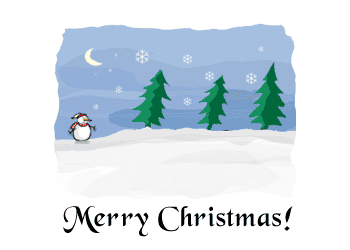 OK, it's time! with snow falling over most of the UK the bouncing snowmen are back!
Tuesday 20th December 2023
Tomorrow is the Winter solstice. The days get longer from then on!

Please think of these brave people at Christmas.
Link to the President of Ukraine's special donation page, donate what you can for medicines, for clothing, equipment. https://u24.gov.ua/
As the Season of goodwill approaches please have a thought for those in Ukraine suffering in the cold there. We have used the link above to donate, they need so much.
On the 'Home Front', been very quiet on the Eventide mails.
Marcus, a new member with a Barbican, has promised to scan some Barbican drawings he has been given. Hope to publish those soon.
Chris the owner of Barbican 'Katana' has threatened to send a log in, look forward to that Chris. Reminder there is a trophy you could get your name on! In fact there are a couple, the Seamanship trophy as well. So send in those logs.
Roy the gentleman building models, has sent this in:-
You remember I said there was a free plan ( of the Eventide) in Model Boats magazine for January 2023, well it is on sale now.
Ray Wood the chap who drew up the plans made a good job of her. There are full instructions with lots of pictures taking you through building the model.
Should anyone you know want to build her and need any info on radio control, that is my expertise and I would be glad to help.
kind regards
Roy
Andrew our Webmaster, will be working on the website security update over the holidays, we look forward to the Eventide site being declares a 'secure' site!
Roger of 'Crossing the Estuary' has sent us this....
'Departing berths : ultimate destinations'
All of you will know that all of the Landfall waypoints in the book are placed at the entrance of each river (except of course at Ramsgate which is just outside the harbour entrance). That is deliberate as everybody will have started or would be aiming for many different locations in each river. To produce bespoke tables for each such location would require a very substantial volume!

But now the new tables in the 3rd edition have simplified matters substantially, timing to or from a Landfall Waypoint merits some thought, especially when the berth or destination is tide dependent such as a drying berth or in a marina that has a cill. The issues are quite varied; some simple, some complicated. The River Blackwater perhaps the simpler as HW Maldon for practical purposes equals HW Sheerness. But the Deben has to consider the state of the tide both at the entrance and at some locations up river. The Medway also can be challenging. If you have a berth at the Medway Yacht Club and you plan a passage from there to Ramsgate, let us say, via the Copperas Channel - and have the third edition of CTTE - the quickest passage from the Medway Landfall Waypoint to Ramsgate at either 4 or 5 knots STW (i.e. boat speed) would be to depart at the Medway landfall waypoint at High Water Sheerness. Which means that from your berth in the Medway, you would need to plug against the flood tide for over 11 nautical miles! Do you have to? No, look at the supplement!

This supplement introduced by this newsletter deals only with the River Medway. I chose this as the first as it uniquely provides substantial tide data (apart from the London River of course). The supplement is FREE and is a simple download with instructions. Goto https://www.crossingthethamesestuary.com/page39.html and there is a pdf download link - entirely free. And there is also an explanatory YouTube video. There is a link on the same page or goto: https://www.youtube.com/watch?v=vpXrzSiZAM0&t=16s

You will see, if you are based on the Medway or are visiting the Medway or Queenborough, the supplement can save you significant time when used in conjunction with the tables of the third edition tables. I hope you enjoy it. Feedback is always welcomed and I can always add clarification.

I plan to deal with all of the other rivers by a supplement or supplements over the Christmas period (2022).

The page introducing the supplement is a new page so you might need to empty the cache to find it. You will also see there is another new page of 'Odd' videos. An odd collection perhaps indeed! But they are all on Youtube so by all means watch them.

Have a great Christmas and I wish you a Happy New Year and a fabulous season in 2023.

Roger
H
ope Santa brings you what you wish for, (so long as you have been good!). I am off down the boat to check on the solar panels and the battery charging, as the sun has come out after all the grey skies recently.
Have a safe and peaceful Christmas.
John
Saturday 10th December 2022.

Thought I'd show you my Bumble, to compare with the Ukrainian cat!
He is huge! Tell people who ask, that he is a 'Dengie Marsh Lion'! Thinks he is a dog. Actually just a moggy, and we now have his mother and his grandmother living with us!
Update from Chris with the Barbican, on the Round the World race entrant. Here is a link to the French site in English:-
https://mailchi.mp/goldengloberace/ggr-news-arnaud-gaist-out-of-the-ggr-broken-sextants-and-time-take-their-toll?e=079282a93a
Seems he is retiring with a mast problem, that prevents him sailing to windward. Wondering if this is as Chris suggested, to do with the mast support, or lack of it! Maybe we might learn more later. Also has had a terrible problem with barnacles. Shows he is not using EU45, or 'Marclear' by another name!
Not heard back from the chap in Lisbon, but I did see he had sent an e-mail address that was incorrect, misspelt g mail.... So not going to count him as an enrolment for now!
Very cold here, minus 4 last night, felt like it this morning as I waited for the MOT to be carried out on our car... (It passed), snow in the forecast... Brr.
Time to throw another log on the fire.
All for now,
John
Wednesday 6th December 2022.

This fierce moggy could so easily be my Bumble!
Brave young lad too! They do care for any lost pets they find....
Give them all the support you can, ruzzia must be stopped or they will be knocking on our door!
Link to the president of Ukraine's special donation page, donate what you can for medicines, for clothing, equipment. https://u24.gov.ua/
Sorry it has been a few days since the last update, I have a problem with my other computer, (for SOS) that was causing me hassle. Now in the menders. Seems on 14th June last Microsoft's Outlook program started throwing a fit, worldwide. Basically overwriting your own email passwords, with it's own!! Thus stopping me sending or receiving mail... The fix people had worked out required a knowledge of higher math and computing! Gone to the experts to sort!
In the meantime the Steering group have given the go ahead to make out site secure. So I have yesterday purchased the 'SSL' certificate. In the near future it will appear as an 'https' secure site, with that padlock symbol, no more will anyone logging into us get the message, 'this site is not secure'!! Andrew the Webmaster will be working on changing it over in the next few weeks.
Enrolments. We have had one in from a chap in Lisbon, but he sadly has put very little info on the form, so I will be contacting him to see if it is genuine. Sadly we do get spoof ones, but they are easily weeded out. John Stevens is working on the numbers, hope to be able to update the number of enrolments shortly.
Had a thank you mail from John that I sent the 'Good Hope' drawings to, on the other side of the pond, seems he is a retired Yachting correspondent and just loves looking at these old MG drawings, as works of art!
Graham the custodian of 'Borer Bee' found this picture on the internet last week. A slightly modified E24 by the looks of it, anyone know her, on the Ribble apparently.

She has been updated with an extended forward cabin fitted. Do not think I have see this boat before...Yet another unknown Eventide!

Chris in the Netherlands has reminded me that he sent this to me years back! my memory is getting worse... Anyone the wiser as to her name etc..?

Had this in from another Chris. Barbican owner...

An update on our our Barbican 33 owning friend that is entered in the GGR2022.

https://goldengloberace.com/skippers/arnaud-gaist/ (FEI of SHANGHAI)

He had been struggling to make it to Cape Town as he apparently had a problem with his rig that was making upwind sailing nigh on impossible, though details are scant at the moment as to what is actually wrong with the boat. In addition to that, he has; like some others in the fleet, been struggling with a barnacle infestation.

This meant that he stood almost no chance of making the Hobart gate in time. So, in the light of that, he has apparently decided to head to Jamestown which lies currently downwind for repairs before returning to Les Sables-d'Olonne. Though he hasn't officially retired from the race yet.

With Arnaud's expected retirement; of the original 16 starters only 8 will now remain!

Arnaud is/was the only one in the fleet who lives on his boat full time. I'm sure that all fellow MG owners wish him a safe passage to St Helena and onwards to his home port.

We are very interested to hear what Arnaud's problem with the rig is to see if there's anything that we can learn from. One thing that has always concerned me about the design has been the way that the shrouds are mounted into the deck with no direct structural connection to the hull. Two boats in the original GGR in 1966; both Westerlys, went out because the rigging failed due to that arrangement. It was, I believe quite common on cruising boats of that era. It was never a problem in "normal" cruising....but a solo round the world race is anything but normal! Another Barbican that we saw around here had had the chain-plates moved to the outside of the hull like on traditional wooden cruising boats.

Then there is the fact that the mast sits to one side of the compression post and the loads are just transferred by a king plank....again; not uncommon back then. Katana has a huge stainless steel fabrication about a cm thick fitted inside which transfers the load; which is an improvement. I've attached a picture for you. That other Barbican we saw didn't have that. I don't know if Arnaud's boat has anything like that.

Fair winds and a following sea.

Chris

This is the mast support on Chris's Barbican. A beefy upgrade!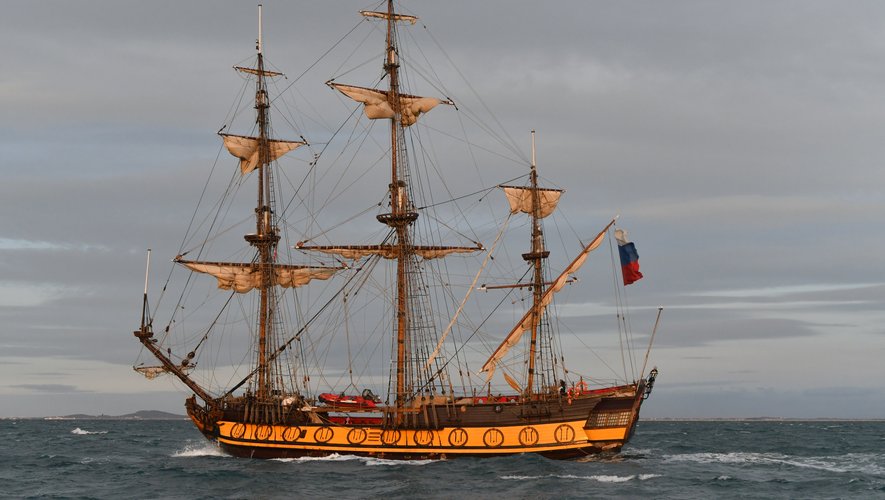 Chris has also sent in a story about an 'ex russian ship' that has been sort of hijacked by its crew. Good Story!
Here's a story that I think might interest you...
https://www.midilibre.fr/2022/12/04/interdit-descale-a-sete-en-2022-le-capitaine-du-navire-russe-shtandart-annonce-son-soutien-au-peuple-ukrainien-10846141.php
It's in French. I dunno how much French you have....but the gist is this...
The Shtandart, now transformed into a school boat, left Russian territorial waters in July 2009 and has never returned to the country since. In April this year, this Russian flagged ship was scheduled to attend the "Escale à Sète" which is a huge bi-annual festival of classic boats and ships, which is well worth visiting, BTW! She was unable to do so as she was denied access to all European ports because of the Russian invasion of Ukraine. So...they headed offshore.
The skipper; Vladimir Martus who is actually the son of a Russian and a Ukrainian, says that his boat and his crew, have been the target of attempted kidnapping by the Russian authorities. Since February 24, the crew has been devoting part of its time to collecting donations for the children's hospital in Zaporijia.
This Sunday, December 4, he wrote an open letter in which he says that his boat and his crew dissent and support the Ukrainian cause. He says..."The maritime world is a nation in its own right. The solidarity of seafarers is not influenced by political issues" and the "The frigate Shtandart supports the Ukrainian people". He then goes on to say that "The Russian flag does not belong to Mr. Putin. I think Russia is much stronger and more durable than him. He will disappear one day. But the country will remain and return to normal. That's why I don't plan to change flag"
Brave skipper, just wish there were more like him!
I was down at my boat the other day, the sun was blazing, so I took the opportunity to check the output on the two 20w solar panels. NIL!!! A quick check of the wiring with the multi-meter revealed the fault was in the back of the panels. Investigation revealed corroded wiring. New ones ordered and the old ones in the workshop, waiting for me to try and repair them.... Always a job or three to do!
Picture in from Eilard our Steering Group member in the Netherlands, he says his Vulcan can now fly!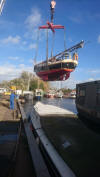 Interesting to see the underwater profile!
She is now safely tucked up for the winter in Amsterdam!
It is definitely that time of year, the fairy lights are up outside in our fir tree and the magic lantern show plays coloured snow flakes across the front of our little cottage. We also have a very large illuminated star hoisted on the chimney. Can be seen from a far as the 'Star in the east'.!
So time short now if you want a new burgee to appear in that stocking!
John
P.S. just been back and corrected my many errors on this page, thanks to John, Keith and Chris for pointing them out.. see any more??
Saturday 26th November 22.

In the last few days the ruzzian terrorist state has cut off electricity, light, heat and water to many parts of Ukraine, and still the west refuses to give them the means to prevent these attacks, for how much longer can they hold out?
This is a link to the president of Ukraine's special donation page, donate what you can for medicines, for clothing, equipment. https://u24.gov.ua/
P
lease help... donate what you can....
Eventide news. John Stevens, our Database manager, has identified the Eventide for sale on eBay! It is non other than 'Serenity', built and owned by our late friend Jack and for a while berthed alongside me in Bradwell. It has changed somewhat since those days, did not recognise it. An honest Eventide if sound. Addenda!! No it is not Jacks old boat! This is another Eventide of the same name that we have known about for a while, always been on the west coast of the UK.
I organised a group get together Thursday evening, for members of my 'Fiddling Around' crew, the helpers, and other halves that signed their 'chitties' as well! Ten of us had a very sociable evening playing 10 pin bowling and having a meal, at Maldon's Madison Heights. Amazingly we were almost the only ones in there! This was the first gathering I had organised since the WhuFlu struck.
Can see why so many places have closed down. We hope to repeat this in the new year and I will try and reinstate the monthly EOG gatherings next spring as well.
Had an interesting mail in from one of our 'Friends', Roy.
Hello John, the model plans for E24 will be out in the January 2023 edition of Model Boats magazine which is on sale on 21st December 2022. The good news is that it is included as a free plan!
It will be full size for the model which I think is 1/12th. full size. I have not seen the plans but he sometimes uses a removable keel to stabilise the yacht.
If anyone wishes to build the model but uncertain of making sails then try Nylet. They have made sails for many years for model yachts. They make bespoke sails and as this is a published plan they may be waiting for orders to place the sails in their catalogue.
Plans for Wild Duck are available from Sarik plans and they also supply a laser cut wood pack to make building easier. I have one and it is good quality ply and cheap for what it is.
Best wishes for Christmas to the Eventiders.
regards
Roy
May be of interest to those who like shaping timber and are at a loose end over winter!
Some may have noticed the little padlock on the Eventide address line when you bring up the site, may have changed. Our Webmaster Andrew, (in Bermuda!), is experimenting with the 'SSL' protocols to make both this site and the Seagull site appear more secure to visitors. I say appear as the site is already secure, we do not farm info from visitors, nor send spam! The 'SSL' padlock however is supposed to add an extra level of security. Of course there is a cost associated with this and at the moment, as the provider does nothing more than take money from me, I cannot see how they are guaranteeing it is safer, just seems like a money making scheme to me. However I have had one or two tell me they did not rummage around the sites as they did not see them as secure. With some browsers, if the site is not 'https' as opposed to the standard 'http', then it flashes up a warning! I can see that this may put people off.
All experimental at the moment, working just on my SOS Seagull site at first, but if successful I will ask the Steering group for permission to shell out the £60.00 it appears to cost to get that padlock..
I was down the boat during the week, and after the horrendous rain we had Thursday, very pleased she is under cover.
Side benefit from all that rain was that on Friday we could plant another dozen trees and a dozen prickly hedge plants, easily into very soft, wet ground!
Just a month till that tubby red coated guy makes an appearance, hope you have written your letters to him!
John
Monday 21st November 2022.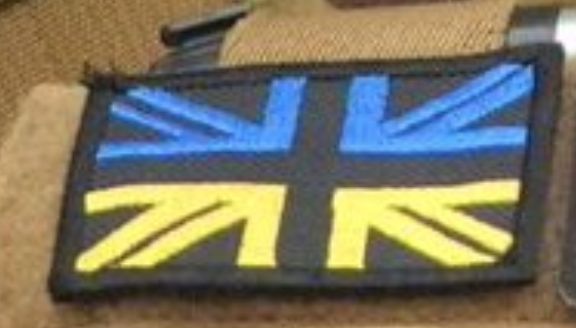 Britain supporting Ukraine!
This is a link to the president of Ukraine's special donation page, donate what you can for medicines, for clothing, equipment. https://u24.gov.ua/
Eventide news.
Welcome to yet another new member, Mark with the Eventide 'Cobweb'. Mark will be sailing from Kent in the Thames Estuary next year..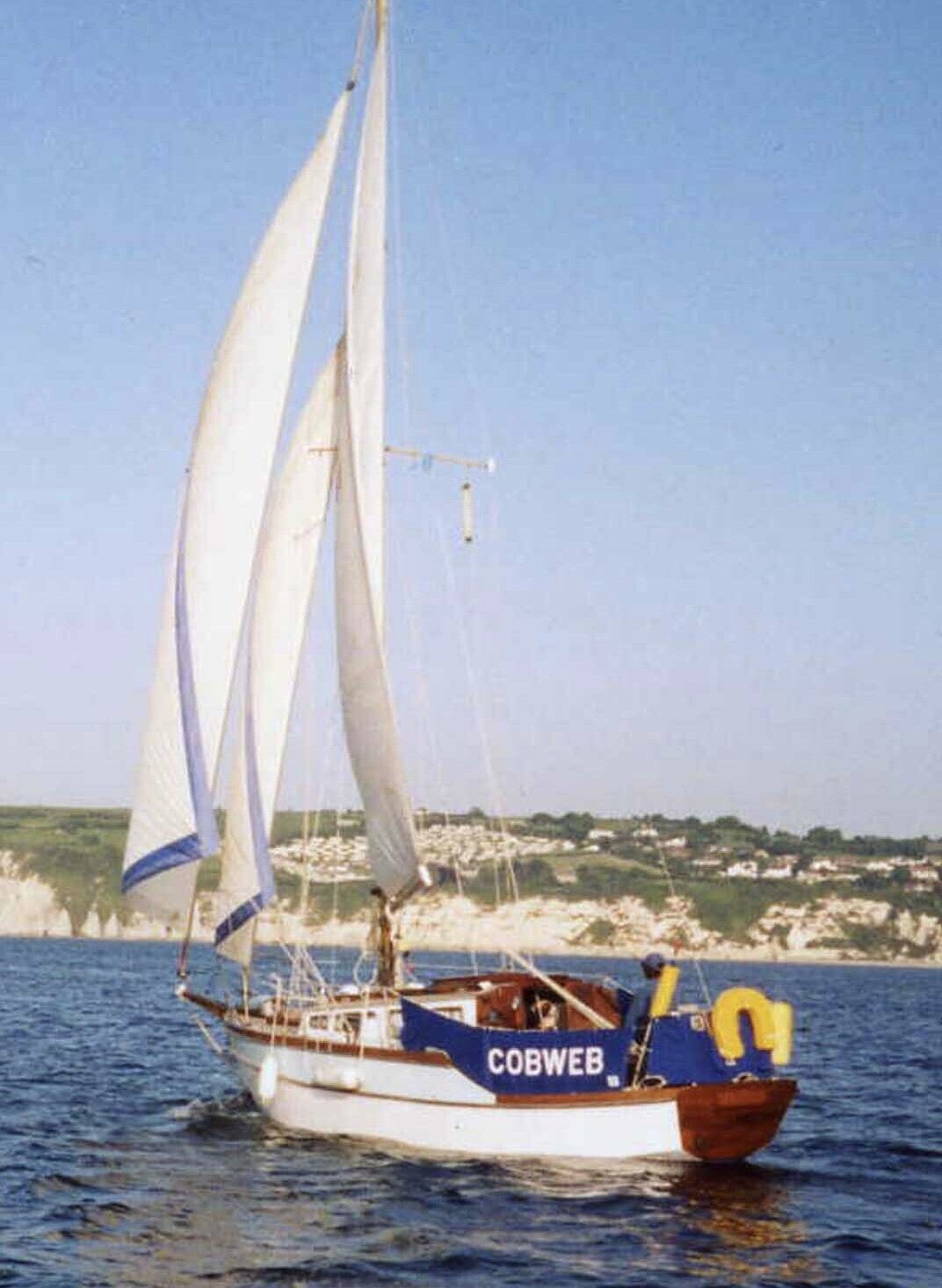 Nice shot of Cobweb under sail, can only surmise she had just let go from being alongside another boat, surely would not be otherwise be sailing with the fenders down? Anyone recognise the backdrop? Think I do, sailed past it a few times!
Just heard from Bede of another Eventide 24 for sale on eBay. Sail number 1080. looks neat and tidy and very 1960's! In Devon.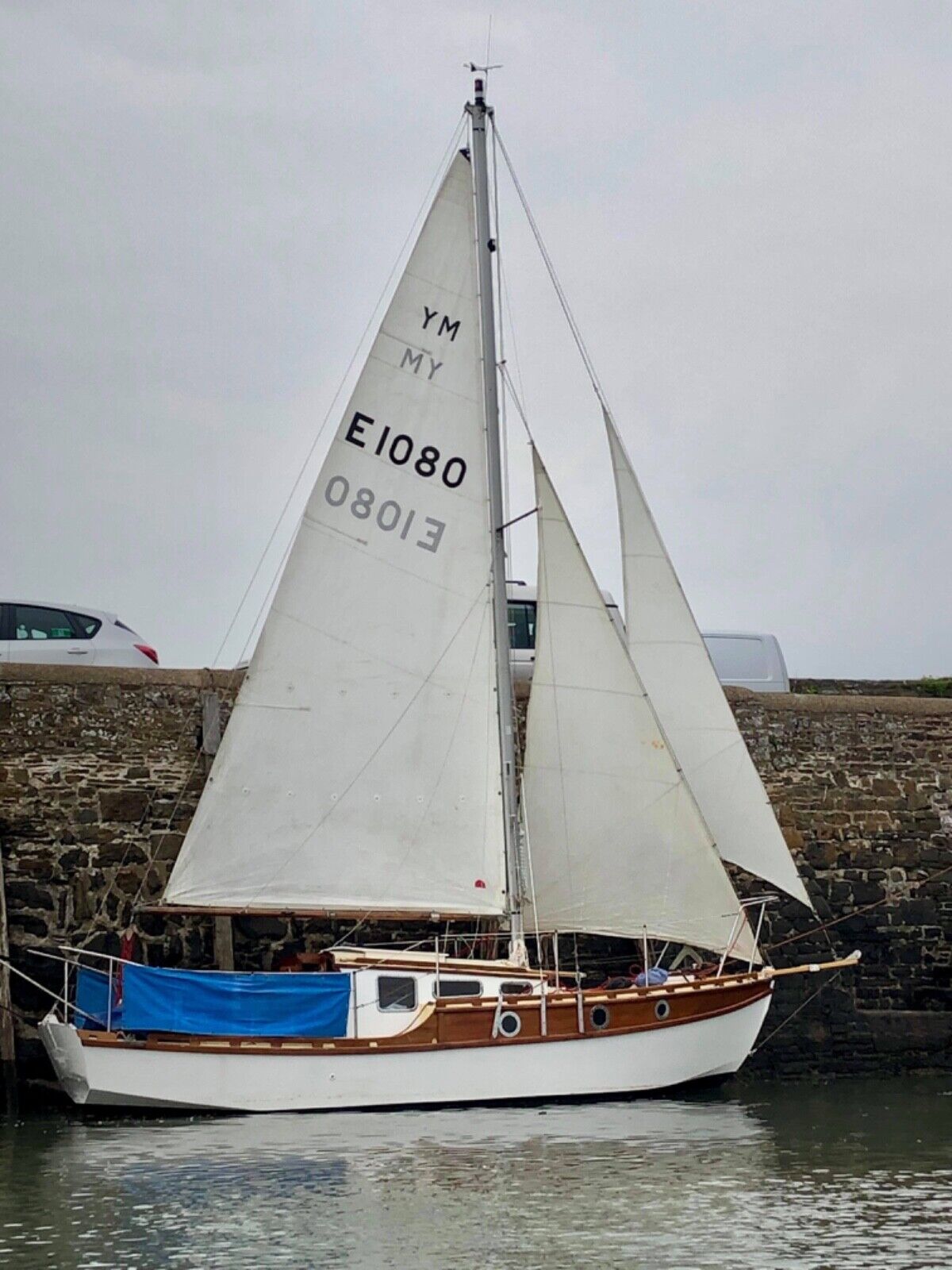 https://www.ebay.co.uk/itm/314238315375?mkcid=16&mkevt=1&mkrid=711-127632-2357-0&ssspo=1EP61KiFQsG&sssrc=2349624&ssuid=2dxlKAo2SP2&var=&widget_ver=artemis&media=EMAIL
Check it out on eBay.. smart and simple Eventide 24.
Got a slight query on the rigging though, note no intermediate shroud on the aft chain plate?? We have seen this error before and have the fix!
Sent the DVD of drawings to the USA last week, post getting silly expensive now! Sadly we have so many sheets of drawings that are so large it is impractical to send many by e-mail, so post is the best way.
Was down on the boat the other day, wanted to check the solar panels are keeping the batteries charged, however it has been so wet and dismal for the last week the voltage had only crept up a smidge and there was no charge showing on the meters. Tipping it down again today, making up for all those red hot days we had last summer... Will have to wait till the sun is shining to check for sure.
In the meantime all the halyards have been washed, dried and are safely stored away for the winter. Only one bit of running rigging was worn and to be replaced, the self tacking staysail sheet. Sorted. Also I have bought a new 10m length of soft braided rope to replace the mainsheet. I had bought a new length of green braided rope last winter to use for the mainsheet last summer, but it is so stiff and hard, several crew commented on it! Relegated to a tow rope! Nice new soft mainsheet for next season.
I have charged the big packs of Silica Gel and they are in the store shed with the sails and halyards now. Keeps any damp off.
Not long now till that jolly rotund chap arrives, have you been good and have your written him a letter? Wish list?
If you are after a tiller pilot for your 24, maybe I can help. Will be on the 'bits for sale' page shortly. (and eBay!).
John
Sunday 12th November 2022.
Remembrance Sunday.

Watermelon county free a last!!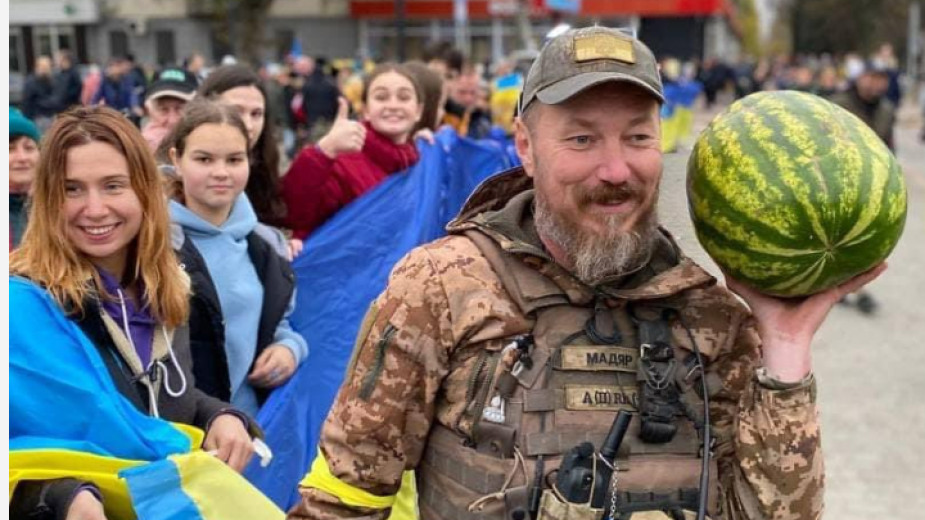 Kherson City liberated on 11.11.22!
Slava Ukraini!
Eventide updates....
Had a mail in from the States today from John in Galesburg IL. He has been a friend since 2009. After a set of drawings for the Good Hope design. Think he needs to paper the outside loo again, already had several sets of drawings sent to him!

Barbican 'Nomad' off Babbacombe last week!
Marcus has sent in this great rainbow picture, taken on a day sail from Brixham last week. He has also explained the two threaded holes he was questioning, are in the cabin sides beneath the windows, not the hull, so not for 'drying out legs' as I surmised. Has your Barbican got these? If so what are they for... I am waiting on a pic.
I have just about finished washing all the running rigging etc. from 'Fiddler's Green'. Always get a bit of stick from the boss for using her washing machine... (Easy care 30 or this year, 40, as they had not been washed for 2 years...) However the ladies really appreciate it when sailing with me and the sheets and halyards are soft and clean! If you do not wash your running rigging annually, the salt in a halyard will eventually destroy it internally, salt crystals are sharp and very wearing on lines.
I have just sorted the last bundle of washed ropes out, sat on the living room floor in front of the log fire, good job for a winters evening. Found the staysail sheet needs replacing, the outer braid cover has eventually worn through in a couple of places. (Has to be 35 years old!! Lines lasts ages if cared for...) It is 10m of soft braided line, already searching our eBay page and sourced a replacement!
(Our staysail is self tacking on a short boom, so only has one sheet to the boom, with a traveller on deck. ) Good simple system works well. Years ago, Maurice gave me a set of sail plan drawings for his Kylix 27 with the simple sheeting arrangement shown. The boom is pivoted about 12 inches back from the tack so as the sheet is slacked off and the boom swings out, the sail becomes fuller, very clever!
I have just the spray hood and a couple of dodgers to slip past the boss, and into the washing machine this week!
Today took advantage of the unseasonable warmth to plant another dozen trees in the Spinney today 17 degrees!! Planted a few hazels that were grown from seed that the squirrel had planted! Next week going to be too chilly for tree planting.
Whilst on about the weather, you may have heard me carping on about the year by year sea level rises in Essex and all round the UK, this week it has been confirmed by the Hydrographic dept. that the sea level rise round the UK, due to melting ice caps etc., in just the last 20 years, is 16cm.. About 6 inches. And that rate is accelerating. How long before I could moor half a mile from home, on the edge of the little 20m high hill we live on???
Watch the weather, I'm thinking this wonderfully warm spell is about to abruptly change and there could be snow ..... Polar winds coming...
Watch your covers if it snows.
John
Sunday 6th November 2022.

Another one of his speeches that's worth reading! His message to the invading ruzzians.
This is a link to the president of Ukraine's special donation page, donate what you can for medicines, for clothing, equipment. https://u24.gov.ua/
We have been enjoying watching the Ukrainian comedy series, 'The Servant of the People'. If you were not aware Zelensky was a well known comedian in Ukraine and came to notice by making this series. It tells the story of a history teacher who made a rant in his classroom that was secretly filmed on a phone, and went viral. before he knew it he was standing and elected as president. In the following episodes it tells his struggle to end the corruption in politics and drag Ukraine away from ruzzia. It is fast moving and you have to be quick to keep up with the subtitles, but it has had us rolling with laughter.
Subsequently reality copied art and he was actually elected and has been a fantastic leader for them.
If you have Sky, do a search and you can download it for free! Beware there are 3 series and up to 40 half hour programs in each! Enjoy! We are only up to number 15!
Eventide News..
Today it is tipping it down, good day to nip to boat in barn and fit the winter solar panels then! Amazingly when I plugged them in, the 2 x 10w panels produced 0.1 amp charge in one of the three battery banks, even in the rain! Hopefully when the sun comes out they will ensure the 3 battery banks are kept topped up.
I removed another load of kit from onboard, almost all off.
Did a deep rummage in the forward under bunks lockers and got out the unused wetsuit.. That will go up for sale, I cannot fit into it now! Bought it 10 years back in preparation for the round UK trip. Also unearthed was a pair of flippers and a mask, all the rubber parts have perished! Sadly had to bin them. (Must be over 25 years old if a day!).
In the same locker was the spare autopilot, a Simrad TP, I will advertise that. Had it onboard as a standby, in case, and off Howth, Northern Ireland, the trusty Navico tiller pilot went up in smoke. (Sykie as she was called, hangs in my study as a trophy now!). So it was actually useful, and used for the next couple of weeks, just till I got back to Scotland. Found though it was not quite man enough, if the wind piped up, would be OK for smaller boat methinks.... I replaced my 30 year old Navico 5500 with a similar age, but unused Navico 5000, almost identical and still in use today. Sykie II!
The first Aid boxes have yet to be checked and contents brought up to date, bet a few items too old to use! Job for the spring!
Today had another enrolment, from Mr. Heyes of Brixham, with a Barbican, very scant info so I will be contacting him to find out a lot more....
I have another advert to place on the 'For Sale' page. It is the 30ft Maurice Griffiths designed 'Irene' at present ashore at Bradwell. At £4000, it is a lot of boat and i know the fancy fitted cover cost £2500 alone!
Also a reduction in price on 'Sula'.
Roy the chap building model boats, a Goosander and a WildDuck, found an advert on eBay.. '36" Maurice Griffiths inspired Ketch Rigged Radio Controlled Model Boat
'
If you fancy a radio controlled, 3ft long ketch with a centreboard, this one could be for you, not sure which design it is based on, a 'Good Hope' maybe? Go search for it.
That's all for now, still raining out there so I will unload my van another day!
John
Post Script, late yesterday had more info in re the latest enrolment. Barbican is 'Nomad' Marcus is the lucky owner. He has a few queries he wants other owners to assist with. Wants to know what the large threaded holes are for in the topsides.... Not seen pics yet, but I think these must be for drying out legs, has your Barbican got these?
John
Sunday 30th October 2022.
Still watching the war in Ukraine, in admiration of the people there

This is what they are made of!
This is a link to the president of Ukraine's special donation page, donate what you can for medicines, for clothing, equipment. https://u24.gov.ua/
Lowered my Ukrainian flag on FG this week, had to, all the halyards, bar one, came off as we are about to lift out and then lower the mast. It has been flying since April!
Eventide news. Welcome to new member Tim in Dereham, Norfolk, joined last week, he is looking for a Senior to sail on the Broads. And today I received an advert from a chap in Norfolk with a Senior who is wanting to swallow the anchor. I have passed the info on! I will also be posting an advert shortly.

The Senior 'Claire'. Soon to be on our For Sale page.
Had a mail from Adam with 'Avocet' up in Fleetwood. He is making progress, already fitted a wood burner and is planning beefing up the ballast by adding lead inside and reshaping the bilge keels as they are too short. Makes for uncomfortable drying out and can cause terrible wringing strains on the boat. The bilge plates should be just 1.5 to 2" shorted than the main keel with a wide shoe on the bottom edge...
'Avocet' with bilge keels that need to be made deeper! Sorting sails.
Adam tell me the sails seem to be in good order, I advised trying to get a roller reefing genoa on that bowsprit. Adam is thinking of raising the centre part of the cabin top, to get more then the 5ft headroom she has. Been done by a few owners in the past... good luck Adam.
Have you been amazed at the balmy weather of late. Yesterday was like a summers day. I was on FG scrubbing the decks... Tee shirt weather.. Last week Keith, my regular crew and I managed to escape and sail over to Tollesbury, where we picked up the mooring buoy I keep there. A year back we replaced the riser and buoy. It now has a very strong multi braided rope riser, that will last donkeys years, no more replacing rusted through chains! Last Tuesday was the first time the weather and tides were right to sit on the mooring and have a picnic lunch! Very enjoyable.
On our return to Bradwell all the sails unbent and bagged and the running rigging removed, all bar the staysail halyard, which we will use next week with the mast lowering gear!
Crossing the Blackwater, running under genoa, then picking up my mooring, watching as the 5.5m spring tide covered all the saltings
Under full sail on the way back, the boat sailing herself at one stage. Then on the approach to Bradwell the huge approaching downpours part and we motor in dry!
Tomorrow I have help and we are lifting out to the trailer, then if the winds abate enough, they are not supposed to be more than a F4, we will lower the mast and pad and stow it ready for the tow to our winter barn storage. The box of carpet offcuts and string already in the back of the Morris Minor van for tomorrow.
Then I can carefully look at the paintwork damage and start to make repairs!
Fortunately I have a very short winter jobs list again!
John
Wednesday 19th October 2022.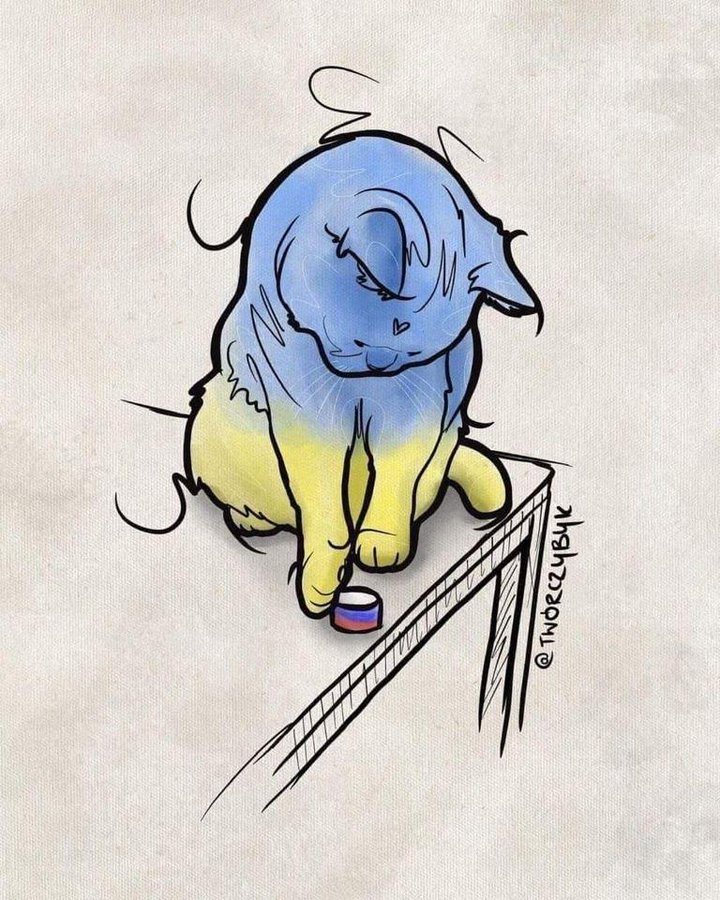 A Playful Ukrainian cat!
No more enrolments this last week or so but a few enquires. After posting the advert of 'Sula', the Eventide converted to a motor cruiser, we have had two owners mail me to say they were considering doing the same. Also know of a WW that was chopped in half and lengthened by several metres, to make a larger live aboard barge with which to explore the French canals years ago.... One prospective owner was looking at buying one and take the rig off. At the same time another owner was looking for a rig, both in the same county, what are the chances of that! If it comes off it will help both of them out! Watch this space.
We managed to get out for a few hours in 'Fiddler's Green' last Wednesday, the winds were supposed to be gentle, and for the most part they were, but when it piped up later, I dropped sails and tested the motor! We have fitted an exhaust temperature alarm this season, after nearly boiling the motor's water off last year. Twice it has alerted us to blocked filters this year, saving another overheated motor. Pleased to say for the half hour we puttered out and for the hour later we motored back, gently from the Thirstlet, the temperature gauge needle never shifted from 40C! We did note there were no huge rafts of weed about that day to catch us out!
'Sykie' our tiller pilot steering us, as the kettle went on. Me relaxing at the helm, under motor and then with just the Genoa set, heading up river for the Thirstlet. Going to windward, the helm was perfectly balanced and we could have left her to carry on on her own! The sun shone and we both enjoyed a breath of fresh air, having just recovered from WhuFlu! We are still recovering a week later! Some tell us it takes months, great, damned chinese....
The days are telescoping fast now and it is nearly time to unload FG and arrange to get the trailer to the marina. She is going into the barn again this winter. In the next week I will be aboard emptying the lockers. Unbending sails and packing them away... Unless I can grab a day sail...
Will be taking all the halyards off, bar one. It normally takes 3 trips, filling my little Morris Minor van to the roof, to take most of the gear off. Then she comes ashore and is put on the trailer, at which point I remove the anchor and chain and the remaining halyard and maybe the bowsprit. (otherwise the bowsprit may foul the towing tractor!). We now know the boat on the trailer, even stripped bare, weighs in at 4 ton. The trailer was beefed up many years ago to take 4.5 ton, but driving license and weight rules prohibit towing with the Land rover now, so we use the farmers tractor, a slow tow, max speed 15mph. But its not far.
Just hoping that the day we get her out and lower the mast, it is not cold or worse snowing! We will use the Staysail halyard and mast lowering gear to drop the mast. Really could do with a third hand that day, will see if a grandson or Nephew is available...
With the wind howling in from the East today, as soon as the sun began to set, the temperature began to drop from a respectable 17 to 13, will be a cold night I suspect, time to throw a log on that fire.
John
Sunday 9th October 2022.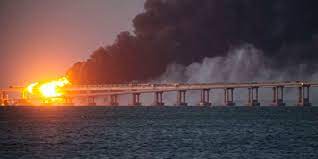 I have been waiting for this for 6 months!
This is a link to the president of Ukraine's special donation page, donate what you can for medicines, for clothing, equipment. https://u24.gov.ua/
In the last few hours I have added pictures of several Eventides to the Gallery.. Added an advert and added more photos to another advert on out For Sale pages.
We have had a donation in from Martin for a set of Eventide drawings and I have had a picture in of a model Eventide... and a Model Goosander!
The Eventide is to be featured in next months Model Engineering magazine and the Goosander is actually a radio controlled model sailing on a pond in Hertfordshire! Pics from Roy. The Eventide looks so much like the model I was given some years ago by YM, it was in 2 shoe boxes, having been part destroyed when the marquee blew down at the Southampton boat show one year. I painstakingly repaired it and made a Perspex case to protect it ,but sadly it 'disappeared' when the old assoc. folded. wonder who has it now and have they even actually sailed an Eventide?
Roy is at present building a model Wild Duck!
Enough for now, the fingers are aching! Have to say I just could not have done this a week ago, Whuflu scrambles the brain!
John
Wednesday 6th October 2022.
Apologies for the short break in publishing. WhuFlu got me.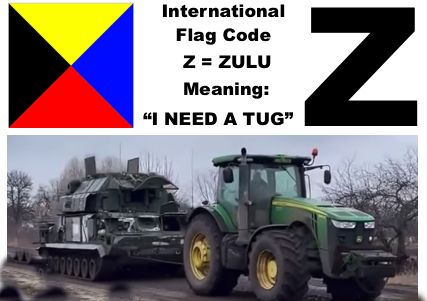 Had to show this meme from Ukraine. The farmers there have become legend, retrieving abandoned ruzzian tanks from fields. Some wag realised that the 'z' they paint on their tanks has another meaning at sea! Thus a request for the Ukrainian farmers to do their thing! They have towed away hundreds of vehicles, tanks and carriers!
This is a link to the president of Ukraine's special donation page, donate what you can for medicines, for clothing, equipment. https://u24.gov.ua/
I have just been on it and made a small donation for medical supplies, using my SOS PayPal. Its easy!
I have just welcomed two new members. Adam with the Eventide 24 'Avocet' in Fleetwood, once owned and sailed by Brian Platts and Elizabeth Letzer, mostly around the Western Isles. Adam has a little work to do next spring before he can go sailing!

Avocet.
Second enrolment is from Lewis with a GH 21 called 'Lady Sefton' Lewis will be sailing Welsh waters, await some photos.
I have had a batch of new photos of 'Borer Bee' sent in by Graham. I will be adding these to the pages shortly.
Also more photos of 'Goldcrest' his other Eventide that is on our For Sale pages..
Had a mail in from a chap who has built a radio controlled sailing model of a Goosander and who wants to add a WildDuck to his fleet, pictures promised! I know Tony and Sally years back had a radio controlled Eventide, a replica of theirs, that they would chug round Bradwell marina at meets, to much amusement! Who knows, there may one day be a miniature boat rally!
Had some photos of 'Sula' in, the Eventide converted to a motor cruiser. These will go on the For Sale page soon.
Also heard from Steve with some news of a sad looking Eventide, 'Realta' in a yard in scrap yard in Newcastle, Co Dublin, that needs rescuing. If you want more details please contact us.

Realta
I am going to quit now, whilst I am ahead, as the brain is having difficulty keeping up. WhuFlu sucks.
John
Sunday 25th September 2022.
Autumn is upon us.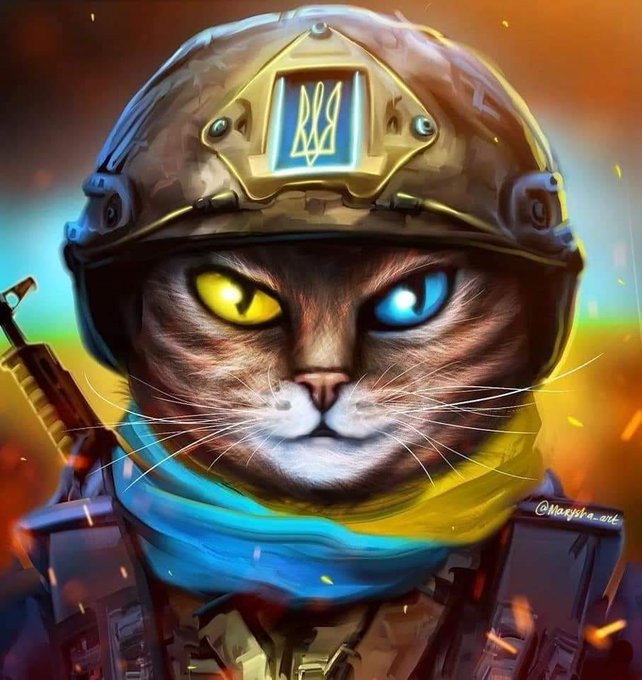 Now the news is less focused on the loss of our Queen, maybe more will see the incredibly important things happening in Europe.
Our thoughts with the brave people fighting for freedom there. And they do love their cats....
https://donation.dec.org.uk/ukraine-humanitarian-appeal
Popped down to Fiddler's Green the other night, when the boss was first poorly and we suspected it might be serious... picked up a few vacuum packed provisions, just in case, and hoisted my new Ukrainian courtesy flag! The old one had faded!!
Eventide matters.... Welcome to Michael Goy , he is building a Senior and just made a donation for a set of drawings, sent this last week. Hoping to see pics of 'Wanderer 1' in the build shortly. Says he is building in a garage with not a lot of room!
Heard from Graham with some more photos of 'Goldcrest', for sale at Pin Mill. See the For Sale page.
Bob Bryan has contacted us, he has a slightly unusual Eventide for sale. 'Sula' has been de-rigged and up engined, into a practical power boat. After exploring the French waterways for a few years she came back to the UK and is in the West Country again. Waiting for more info to be able to post an advert. Not the first Eventide or WW that has been so 'converted'.
Had Nigel Thomas on with updates on the restoration of 'Pegasus' . He has done wonders replacing the laminated stem and replacing the bilge plates. Like so many he came across the 'seized rudder stock' problem that so many have encountered. He has had to cut away the old steel tube and stock and has replace the rusted steel tube with a stainless tube, finishing above the waterline with a sealing gland beneath it... I for one will be very interested to see this. I have been involved in several seized or seriously corroded inboard rudders, and in each case have done away with the inboard rudder and converted very successfully to transom hung. There is a drawing on the hints and tips page..
'Pegasus' with new stem and shiny new bilge plates.
Nigel says same as every other restorer, takes many times longer and is more involved than he bargained for! Still worth it though, the thrill when that tiller comes alive in your hand....
Andrew, our Webmaster, has been in touch. We have had issues with people trying to use the Forum, hopefully he will be able to sort this. But not till he has cleared up the after effects of 'Hurricane Fiona'! When I mailed back and forth last week he was battening the hatches! Hope they were not badly disrupted. The photos and film of whole streets being washed away further north in Canada, when 'Fiona' made landfall there, was distressing, whole houses floating in the sea!
What global warming, what climate change? Had the misfortune to have to replace the windscreen on my little Morris Minor van last week, the screen rubbers leaked, and as it had a chip repair, I was told it may break, and of course at the last moment, it did. Drove off with huge crack in it.... I returned a few days later with a new screen that my Minor supplier had sent me, and the boss fitted it. Apologized for the nerd who worked with him the last time, as he went into one decrying global Climate change and the vaccination scheme and anything else common sense tells us is genuine, what a fruit cake. They live among us and breed!
I am really hoping the recent booster jab I had, the 'Moderna' one, will work, as I have my Darian laid up with WhuFlu here. So far I am OK. We were the last in all our family to get of this damned WhuFlu, and I had thought it was just a matter of time... Still waiting for it to get me.
If there is a slight gap in communications in the next week, you will know why!!
Lastly a pic from Gary with Xercia's home, he lives on this. Great!

Off out to get some fresh air, to ward off the WhuFlu.
John
Monday 19th September 2022.
State Funeral of her majesty Queen Elizabeth II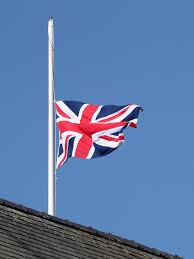 Rest in Peace.
Sunday 11th September 2022
Remembering the Twin Towers and the evil perpetrated there.
Today in Ukraine the evil that is ruzzia, has taken a bloody nose!
The brave soldiers fighting for our freedom in Europe have the ruzzians in full retreat, chasing them back to the borders.

This news has rather been overshadowed by the loss of our Queen, but I am amazed it has not had more coverage. It is unprecedented!
Boris did the right thing and I for one am pleased my taxes went to help supply them with what they needed, for the sake all of the free world.
Back to more mundane things, our leisure pursuits.... (somehow seems wrong at the moment.....)
We have had no new enrolments in the last week, but Les has been on regarding his Eventide 'Rambler'. I was right he did build it himself, launching back in 1975. He even raced it in the round the Island race! And here is a photo by Bekon of Cowes to prove it!

We have heard from Graham, the owner of 'Goldcrest' and 'Borer Bee' Sadly poor health forces Graham to put 'Goldcrest' up for sale. She is on our For Sale page. And at a very realistic price too. Ashore at Pin Mill Suffolk.
Another boat we know well, 'Irene', is ashore at Bradwell and is also for sale. https://www.apolloduck.co.uk/boat/eventide-for-sale/689072
She is based on the Eventide design and was built in South Africa to special drawings by Maurice, as an 'Ocean Cruiser'. She will need a little bit of work to make here usable for coastal cruising though as last time I was aboard you had to climb through a tiny hatch backwards, to get below, no companionway or the like!
We have had a report from one new member that he is having trouble getting on the Forum, anyone else having issues. I have asked Andrew to look at this but it may assist if he knows of other having problems.
That's about all for now, keeping half an eye on the weather to see if the winds drops one day, and it's not actually raining, to get back out afloat.
John
8th September 2022.
Sad to hear of the death of our Queen.
Sorely missed.
Sunday 4th September 2022.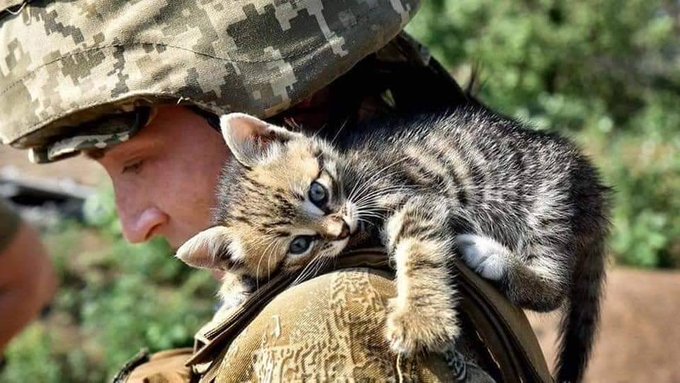 Ukrainian Cats know the best place to stay safe!
There is a lot going on out there at the moment and they need our support!
https://donation.dec.org.uk/ukraine-humanitarian-appeal
We still have warm weather, 24C outside at 1700 this evening. Sadly it is also F5 and so few boats out on the river. Took the grandson down to the boat for a picnic lunch aboard yesterday, virtually no boat had left the marina, F5 again. River had just 5 or 6 boats on it! We have only a few more warm days now before the rain marches in from the west. So many saying the same thing, too darn windy!
This week we have had a couple more enrolments. Welcome to Kit Edwards, in Darwin Australia. He is sailing a Senior, 'Gemini', built in 1962 but never launched till this year! Has to be a record! Seems it was built by close relatives, but then stored for 60 years!
Welcome also to Leslie Harris with the Eventide 26 'Rambler'. He sails from the Southampton area. I have a sneaky feeling he has had this since it was launched, trying to find out if he also built her!
I now have to make an admission, after thousands of miles under the keel and 32 years of ownership, hundreds of different berthing operations and countless times berthing in the same slot in Bradwell Marina, that we have used for over 25 years, last Saturday I got it wrong!
In fairness the boat normally moored on my port side was missing, had it been there this would not have happened. As we pulled into the berth to reach for the mooring lines on our starboard side, a fierce gust of wind caught the bows and paid it off so rapidly the crew were unable to get the lines. I had the one at the stern, fortunately not secured, so could quickly cast off and hurriedly try and back out the berth(s) . However I was not quick enough and the port side, caught on the corner of the finger pontoon on my port side. Made an 'orrible noise! After a second try a friendly berth holder passed the line to the crew on the bow and we were in.
I trepidation I walked round the bow and checked the hull. My pristine 2 Pot poly paintwork had suffered a serious scratch. Ooops! Never done anything like this before, of course it was under the ever watchful gaze of the marina bar crowd, (fortunately not many users of this establishment are boat owners now, he has driven us out.. ) so not many seemed to be aware of the seriousness of my contra-temp!
A dark wavy mark on the topsides... Next day I came down armed with epoxy to see if I could seal the damage. Fortunately it appears the corner of the pontoon finger woodwork simply pressed hard against the hull as I passed it and left a slight dent about 18" long. The groinching noise was the 2 pot poly paint breaking, its very hard and brittle. This exposed the dark grey epoxy layer beneath, which being slightly flexible, simply dented.
From the dinghy I scrapped and sanded the loose paint off and to my amazement there was only a pin head size hole through the epoxy to the ply. After gently sanding along the scar I applied a coat of rapid hardening Araldite to it, thus sealing all in.
This winter I will be gently sanding, filling and fairing, then trying hard to feather in a paint job so it is as near invisible as I can make it, do not need to be reminded of my mistake!
You can see the dent in the first pic, and the flaking 2Pot poly paint, in the last pic I am smiling because damage was so light!
Now trying to get our barn winter store back, if the farmer not going to play ball, (he doubled the price last year, so we overwintered at Bradwell under tarps!), plan 'B' is to widen the drive and trail her home here! Would make it a cheaper option to have here here, but she would need tarps again. Barn better... if I can afford it!
Last weekend was the August Bank Holiday of course, when, in previous years, we would have met up with other owners for a few days together. Did not hear from one other boat owner this year, where are you all?? To be fair most had probably taken up golf or bought camper vans! With F5's on several days and F6 on one, the River Blackwater was amazingly empty. On the Saturday when we were out, we counted just 20 odd large cruisers afloat at the bottom end of the river. A couple of fleets of racing dinghies near Osea, otherwise the river very quiet.
Footnote, this summer we have fitted an exhaust alarm, after falling foul of blocked water filter a couple of times now. We are not alone, with the huge rafts of weed floating about lots have had the same problems and Steve from Althorne Marine Services has fitted loads of these alarms this season. On Saturday our alarm went off and sure enough filter was blocked, temperature gauge read 100C! Fortunately we could quickly anchor. After clearing it we made our way back against the stiff F5 easterly motoring at 2000 revs, with one eye on the temp gauge, never rose above 40C. Yesterday whilst I was onboard showing grandson round, of course he wanted to hear the motor, so quickly did normal pre start checks on the motor, and yes, the filter was again full of that darn weed! With the water at 17C this year, the weed is growing faster than ever...
But not on our hull I am pleased to say, Marclear still working well!
Hope the season is not over for you, still a couple of months that we may get out for a sail or three.!
John
Thursday 25th August 2022.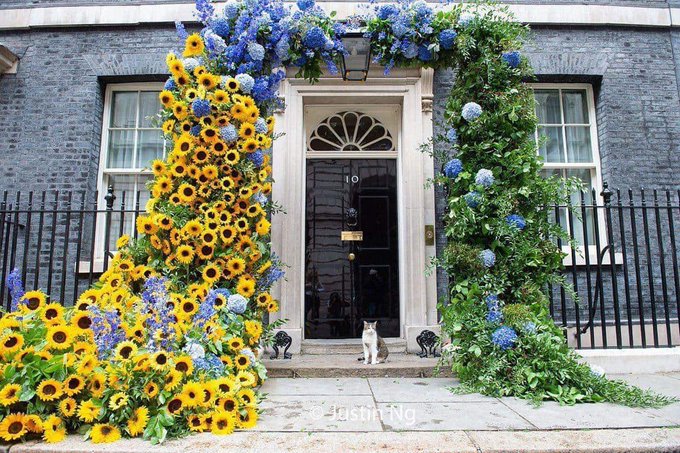 Ukraine National Day!
Well done Boris!
Hello and sorry for the pause in publication. We have just returned from a holiday in the Scillies and some 'quality time' with family in Devon.
Back to 520 spam mail and a couple of dozen real enquiries! Just been filtering them out. If you have not heard from us., sorry maybe you were in the spam folder and I missed you, please come back to us.
Whilst in the Scillies we were sat relaxing and into Porthcressa Bay puttered 'Right Eh Oh'! A Golden hind 32 I have sailed in company with several times, on annual cruises. She changed hands a few years ago and was last heard of in France. We had been trying to contact the new owners as we were offered the ships bell for her by family of the first owners. Sadly they have not responded to us. A fellow member was keeping an eye on their boat in France and passed the message to them. cannot understand why they would not want their bell..? If anyone sees them, or knows them, remind them we have the contact details of the person holding it.
We actually spotted them again last Thursday, anchored off Penzance harbour! We were on the 'Scillonian' coming into harbour!
News in from Chris..
Hi John,
I dunno if you are following it, but the Golden Globe race's prelude; The friendly race; "The SiTraN challenge" has arrived safely at the start in Sables d'Olonne.
One of the fleet; Abhilash Tomy managed to break his bow by apparently getting too close to a Bulk carrier... oops. Fortunately no one seems to have been hurt, but he is surely going to be up against it to effect repairs to his Rustler 36 prior to the start of the race proper on the 4th September, I would think. There are some pics here....
https://mailchi.mp/goldengloberace/ggr-news-sitran-challenge-finished-golden-globe-race-ready-to-go-village-opens-in-les-sables-dolonne-saturday-20th?e=079282a93a
The good news is that "our" man Arnaud Gaist in the Barbican 33 has arrived safely and is looking happy.
He has some pictures on FB.
https://www.facebook.com/media/set/?vanity=goldengloberace&set=a.484668880335390
Fair winds
Chris
I have not actually managed to get to my boat to check her yet, so much to do on our return. Hoping to get out this weekend for a sail on the Blackwater, with family. If the winds stay reasonable!
Enjoy the rest of the season, hope we get decent weather and not too windy.. today we have had torrential rain, which is good as the garden and our little spinney are as dry as dust. Needed rain...
Good sailing.
John
Monday 8th August 2022.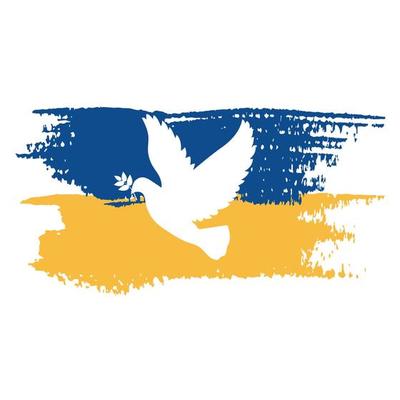 Our thoughts are with the brave people of Ukraine.
I am about to slide away for a few days, so bear with me as I do a very quick update on these pages today, I will be back in a little while, to add more.
Cannot go without giving you a link to one of our members pages on Utube.
https://www.youtube.com/watch?v=fA9Iesk6eac
Marco has been restoring the Eventide 'Nausicaa' in Italy for some years. He has made this page to show his progress and promises to send more pics and video in when sailing! He has sent this extra photo in of the boat rigged with the Italian ensign flying from the backstay and a very special flag in the rigging!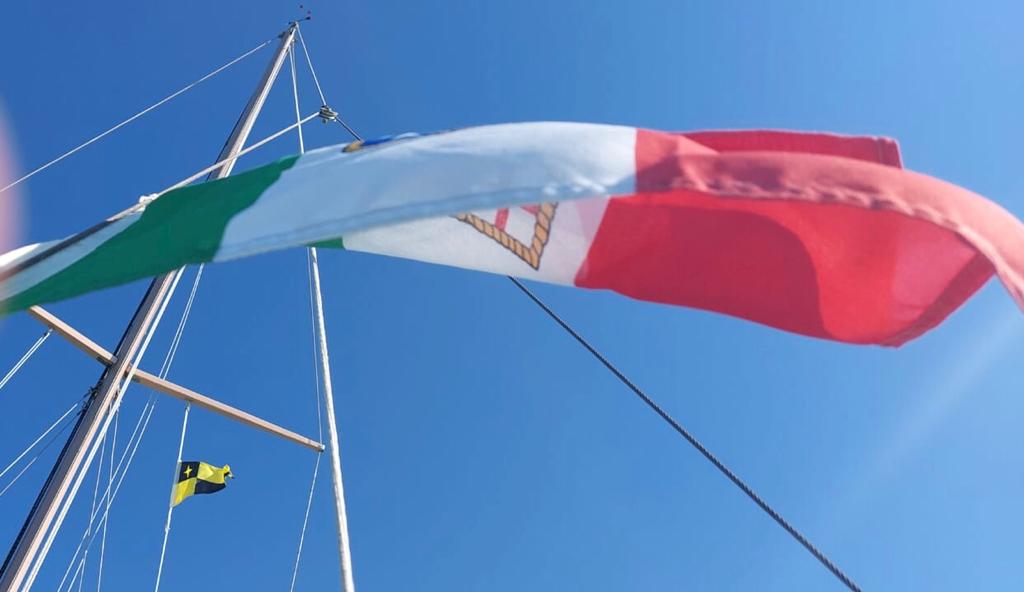 Well done Marco.
All for now, back soon.
John
Monday 1st August 2022.
After the latest ruzzian atrocities in Ukraine our thoughts are with them.

A new Enrolment. Dave in New Zealand has joined us, he as a WW named 'Tabaluga'. His cruising ground sounds idyllic! He has just sent a donation and a set of WW drawings are in the post to him.

WW Tabaluga.

I have been meaning to present a few photos of Josef's new Eventide, had to edit a couple. Josef has built a 26ft Eventide from the drawings we sent 10 years or so ago. Some differences to the drawings to suit his sailing. He will be sailing her on a large lake in Austria. For propulsion he has gone electric! With Solar panels no doubt and very fancy batteries. The full story later when he reveals all at launch next year. For now, enjoy the photos.

I think you will agree with me that the finish and standard on this build is superb! Congratulations Josef.

We look forward to seeing her finished and afloat.

Had an enquiry back from Hamish re his Eventide 'Nkwazi'. He asked about ballast keel weights and was about to add more inside ballast, good move... and how to safely mount gas bottle storage. This was my response, thought it worth sharing.

The 7 inch depth of the main ballast keel is light by several hundred pounds on the weight of later keels. Would be about 780lb on the E24, the Mk II, should now be over 1020lb. On an Eventide 26 this would only give 1200lb (Mk II) and it needs to be in excess of 1660lb!

Latest version.

The depth of the main keel at its shallowest is good at 15 inches though, she will sail OK with more ballast.

Start collecting scrap lead, know any local plumbers, they will sell to you at scrap buying prices, otherwise you will have to visit scrap merchants and buy at the selling price!

Then you have to melt it, a job we would do easily enough 30 years or so back, I was always making lead fishing weights, my friends making .22 bullets! You do need a fierce burner under a grid and a load of firebricks to keep the heat in, then an additional hand burner to add heat. Lead pipes can explode if any water trapped in them. The pan has to be scraped and the dross lifted to the top, then skimmed off. I got to be a dab hand at making 56lb slabs of lead this way.

Drilling through them is difficult, I managed to burn out an old Black and Decker drill doing it! 'Brace and Bit' was the way to do it, slowly, as I found out later!

Alternative is to buy sheet lead, can be easily cut to fit between frames on keelson and easily drilled, sheet at a time, for hold down screws!

Re the gas.

I built a gas tight locker into my bridge deck, opening to cockpit but drains over the side. ½ drain. Takes 2 x 4.5 kg butane bottles and other items like paraffin bottle butane lighter fuel can etc.

Alternatively a gas tight locker can be made in the stern deck, bottles mounted high up under the deck, draining through the transom, lid on deck. Or I have seen, a simple box sat on the stern deck, saves bottles from weather and again drains overboard.

(Sometimes used as a seat!)

On my first E24 I created two gas lockers, one on each side by the cockpit front and break of deck, draining overboard. I had a compass mounted on the back of the cabin. I found by rotating the nearest gas bottle I could make the compass swing wildly! Re think. Swapped compass with a chum and ended up with compass under tiller, he had the gas bottle just behind the tiller under the stern deck and could do the same with his gas bottle! It was mounted under his tiller! Cured both issues!

Get hold of a Copy of the 'Grey book' by the Environmental dept., used to be the Thames Conservators bible for boat builders, gave all the rules to make a safe installation.

A surveyor will not pass a boat without the gas installation being 100%! Search the net for safe gas installations.

We have a 'GasLow' fitted to the gas bottle, that will assist in detecting leaks when all pressurised and turned off, and tells you when the gas bottle is getting low too. In addition we have a gas detector sniffer in the bilge, a good safety measure!

Good luck with all the mods, do a write up for the website, photos as you go!

Finally I round off with a snippet from the Met office. I warned some time ago that sea levels were rising globally because of climate change. at the time it was estimated at 2.5mm a year, a minimal amount you might say. However latest predictions and observations tell us the rise is now 5mm a year and rising!, that's an inch every 5 years. Wondering how long it will be before I can moor my boat a half mile from the cottage, when the seawall breaches and floods all the low lying land between the seawall and us. We have a 21m spot height outside the front of the cottage, so at 5mm a year....... got a while...

John

Monday 25th July 2022.

Reading between the lines the last week things now looking more positive in Ukraine, so long as we keep sending what they need!
With the temperatures melting roads and stopping trains and planes, you would be forgiven for thinking it was great sailing weather, as it's always cooler offshore. However only a few, fool hardy souls, have braved the F6 & F7's on the river here! All the sensible ones found a tree to sit under! The inland temperatures topped 40C, but with the Sea breezes, we 'only' made 34. That is 2 degrees warmer than it has ever been here! The weather pattern has continued over the last week.
Saturday I was hoping to take part in our village Flower show, by getting my 1958 BSA Bantam ready to ride in the procession. I got it going finally the night before, first time in 5 years. All new electrical system, wheels and tyres all upgraded too. She ran beautifully round the lanes here but Saturday, in the 2mph procession, she popped and banged, stopped and had to be restarted over 25 times... Thankfully with the new CDi ignition, instant start! Just did not like going slow! Some others fell by the wayside, but we made it, just. At the end of the day I was as pleased as punch to be awarded best in show! Now, when it cools off a bit, just have to clean that carb out to make her run sweet again at tick over revs! I'm sure it is 5 years of gummed up fuel! Then I can putter down to the boat on her!
Had a mail in from Chris with the Barbican across the channel, he tells us the Frenchman who has entered his Barbican in the 'Golden Globe' round the world event is still in the running! Working very much on a shoestring. Here is a link to his entry at Yachting Monthly:-
https://www.yachtingmonthly.com/boat-events/golden-globe-race/arnaud-gaist-golden-globe-race-2022-skipper-85119
We wish him well!
Had a mail from Hamish with the Eventide 'Nkwazi'. He has to have a new mast made and was wondering about the pros and cons of solid timber or hollow. I rather upset the apple cart by saying Ali! Sadly he has already committed to have a local shipwright build one, so the second best has to be hollow! He says his boat feels tender, so after reading the Weatherhelm article in the Owners Hints and Tips page, he is about to figure out how heavy the main keel is and start adding internal ballast! The 1660lb of the 26ft Eventide keel weight is, I feel, a minimum. I ended up with 2240, a full imperial ton, and she handles well and stands to her canvas. We all add so much other weight, in goodies, to our craft these days, 2000lb aught to be the minimum!
Had a mail from William regarding the GH 'Hale Kai', readers may recall I came across her in 2013, whilst I was half way round the UK, moored in the Caledonian Canal! He is fighting deck leaks from poorly fixed fittings, deciding if he should launch or leave her ashore to work on over winter. Hopefully by next season she will be water tight from the top down as well as the keel up! He is doing all the right things!
Had a request for the drawings of the Waterwitch for an owner in New Zealand. Waiting for his enrolment...
Finally an update from Dick at East Coast Pilot.
| | |
| --- | --- |
| East Coast Pilot News | July 2022 |
Somehow I was half expecting to get in touch again during the summer to tell you about changes at the Deben entrance, and indeed I am but not about the change I had in mind. So, there have been some buoyage changes - a minor move of the West Knoll and the Mid Knoll buoys, plus a big change. The 'Deben' PHB, further in towards Felixstowe Ferry, has been removed, and a new SHB also called 'Deben' has been placed to keep boats off the shingle spit on the south side of the eastern opening. So the buoyed channel remains generally the same, with that extra SHB.
The new buoy has been put in place because there have been several cases of skippers aiming to leave the river on the ebb and straying too far away from the western shore, and being pushed east on the tide flowing out of that eastern opening. So, you will find there is a new version of the Imray chartlet on our website, on the Downloads page as usual. The first page of the download carries advice, which has also been updated.
In the
Book Updates
sections of
our website
there have been quite a few new entries since May, many of them as a result of my own recent cruise. The easiest way to look at these is to go to our '
Summary by Date
' page, where you will find the printable lists of changes brought up to date to the end of this month. We do hope these details continue to help you keep your 5th Edition ECP up to date.
If you use Facebook, our
ECP
Facebook Group page
has built a very large following, and it has become a prime medium for us in getting 'new news' out quickly to a wide audience. We do allow posts by readers if these are relevant, useful (and polite!!), and many of you have joined in with this which is good to see.
Garth has sallied forth on a trip to the Netherlands recently, and I've just done an 18-day East Coast cruise having had my plans for also going to Holland foiled at the last minute. We'll both be out and about over the coming weeks, by all means stop by for a natter if our paths cross.
Our website and social media will still be maintained in spare moments, so do keep an eye on it all.
East Coast Pilot.
Header photo: A July sunset on the Orwell, near Pin Mill.


That's all for now, hoping the breeze will drop, but betting it won't until it rains, and that seems a long way off at the moment, dry as dust here!
John
Monday 17th July 2022.

You have to love these guys, in all the carnage, they have time for the animals too!
Today is the hottest day of the year and tomorrow is due to get hotter and break all records. It has been a scorcher here in Essex and we are just a mile from the sea and have sea breezes to cool us, still made 34 degrees here, hottest it has ever been. Still 30 here as I type this.. What Global Warming! At least with all the trees we have planted we have shade!
Sadly this sort of event, and the high winds associated with it will get ever more common, along with the grass fires, crop fires and the like, we have to get people to wake up, we must cut emissions and plant more trees!
Few mails this week, think most must be out sailing, at last the winds have dropped and the sun is out!
I have heard back from Josef in Austria, we have been able to issue him with a sail number for what must become the most eco friendly Eventide of them all. Solar powered batteries and an electric motor! Josef is planning on launching on the lake in Austria next year, we will be waiting for the photos!
Last Thursday was our 33rd wedding anniversary but I did not feel too bad about slipping out with the lads for a day sail, as she was at work then having a session in the local spa! Brother in law Keith came along with his son in law and two grandsons. Harvey was crew with Brandon and myself on the West country leg of the 'Fiddling Around', and their dad Steve ferried crew back and forth as well.
Sid, Steve and Harvey crewing for the day. Meet friend on board Hydrogen and the crew go overboard at HW!
We had a good sail up to Osea then after a coffee stop, we motored up past Maldon prom and the quay, to gently putter and sail back down to the western end of Northey, where the anchor went down for lunch and the lads swum. Have to tell you that Keith braved it too! Sea temperature 18C on the fancy fish finder! As is often the way, a sea breeze got up and we gently puttered back to Bradwell with the tide. Very few boats out....
Will be sheltering from the heat tomorrow, they are promising over 40c!!!! Back to normal Wednesday, rain forecast!
John
Monday 11th July 2022.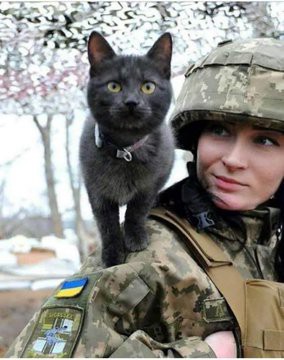 Look out Cat in Ukraine!! We are hoping they will prevail.
Sorry for slight delay in publishing this page, was going to do it but got involved in a Boot Sale and as it was so hot we melted and had to cool off!
I did manage to get out afloat Friday though, Sunny 22 degrees and F3 all day, beam reach up the coast and back. Took friend and crewman Phil out for the day, he has been undergoing treatment and needed cheering up, amazing what a good day's sailing can do!
Under full sail all day and it was so relaxed I even had time to clear the weed from the log impeller to get that working as well!
We have had a few mails from Josef a member in Austria. For the last 12 years he has been beavering away with a set of Eventide drawings we supplied. He has produced a masterpiece. A new Eventide, about to be launched. This boat will stay in Austria on one of the lakes and will be powered by an electric motor with Solar cells and fancy batteries. More details to follow. At the moment John Stevens the Data baser Manager is checking the sail number register so we can issue him with a sail number.
Bet there is going to be a big party when this is launched! Pictures to follow we hope!
Heard from Bede in Hythe, Southampton, that a GH 31 has just arrived at his club, he is finding out more..
Planned another day sail Thursday, with young Harvey, crewman from the west country leg of the round UK, with Steve his dad and his brother Sidney and hopefully Keith, forecast looking good!
Enough for now, back to cutting the grass, it is 4ft tall in our wood! Hacking my way through it slowly.. but not in the heat of the day, far too hot for that!
John
Saturday 2nd July 2022.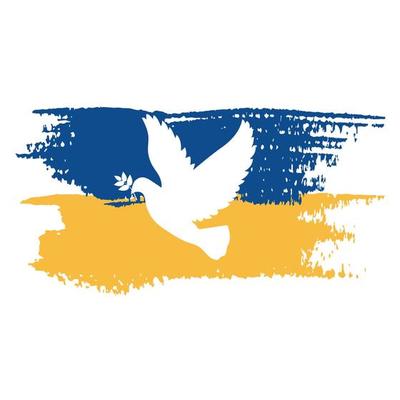 Hoping with the additional support promised by many nations, the aggressors can soon be sent packing!
Thanks to crewman Keith for spotting the 6 or 7 errors on the last couple of pages of this Stoppress. All typos due to my fingers getting tangled! I hope I got them all....
We had one day last week where the wind dropped to F3, sadly I was busy, but as it happened by evening it was back up to F5. Today it has been warm and sunny, and force 6!!! Not a single sail visible on the R. Blackwater!
Hoping high pressure will dominate next week and I can slide out to enjoy a 'gentle' sail! We will see.
I have first to pop down to the boat, maybe tomorrow, and fit the new control panel I picked up Thursday..

I have to cut out a space on the wooden dashboard to allow me to fit this and mount the two gauges.
Photo of the finished panel to follow!
From 'Clearcut Engraving', Chelmsford!
No new enrolments this week. Was expecting a couple?? I have checked the enrolment page and it all seems to be working fine, so not sure why these two did not manage to fill in the page... Maybe they are trying to do it on a phone, that seems to cause issues.
Waiting to update the actual numbers of enrolments, feel it must need an update!
Good news on my torch, I managed to get the last reluctant battery out and clean out the interior of my Maglite with emery on a split dowel, then wash it out with vinegar to kill any residue of Alkali from those batteries, threaded end cap cleaned up and greased and all working well again! Was a lot of effort took 10 days to do it, but at the price of a 4 cell Maglite, well worth the effort. Hope you have checked your torches!
More good news, the cable ties I managed to get on my stbd spreader has cut to mess on deck considerably, now got to do the port side...

Anti-crow cable ties!
More good news, the local owl officer asked if I would like to accompany him on an inspection of our two owl boxes.. (We are not allowed to touch them without him in attendance.) Earlier this summer we had seen two young owls having their first tentative flights from the nearest box, so was not expecting anything in it, however when we approached the box a little head popped up. Camera ready in case they flew, but no, when we looked inside there were four young Kestrels! A real bonus!
Surprise then when we looked in the second box, as our owls have reared yet another two! So in 7 years, 14 owl chicks, several stock doves and now 4 Kestrels. A real success story!
Hope we get the weather soon, that we have been promised, to enjoy some sailing next week!
John
Post Script, Sunday. Down the boat for a couple of hours, cut out a section of the old control panel board with a Stanley knife and fitted the new, white traffolyte panel, had to slightly ease the large holes in the panel make the gauges fit nicely. All rewired and working nicely.

New panel fitted on dash. Motor has been running for half an our at 1500 revs, in gear, and charging, batteries pretty much full though from the solar panel. Note Exhaust temperature just 40 degrees!

New alarm button out in cockpit. Flashes red when alarm goes off, plus a buzzer sounds!

This is the instrument panel at the rear of the cabin, over the engine box, on 'Fiddler's Green'. With all the light switches, fuses etc., the engine control panel and monitoring gauges. You can see the 2 extra gauges I fitted today, to the right. There are two ammeters to show the approx. charge to start and Aux batteries, and a 'Nasa' BM 1 that shows the exact charge in the main bank of batteries and can also read the state of the start battery.

Aux battery monitor, note 'fuel gauge' shows nearly 100% charge and voltage at 14.1 volts, so only 1.5 am charge under motor with alternator controller working.

Same monitor, this time showing state of charge in start battery.

And finally the second battery monitor watching over the fridge batteries. Again note near 100% charged and charge rate at just 0.3 amps.
With the Alt-X charger controller and the X-split clever diode splitter, the alternator keeps all three battery banks charged when the motor running, and when under solar power from the 32w flexible solar panel. Total of 500 amp hours of battery. The X-split distributes that charge automatically to the batteries too. Works a treat. The only manual bit is the switch to throw charge supply from Alternator to Solar, the rest is automatic. System works well.
The Solar panel keeps the batteries fully charged all the time. (So long as I remember to flick that switch!)
We can outdo Blackpool illuminations!
John
Sunday 26th June 2022.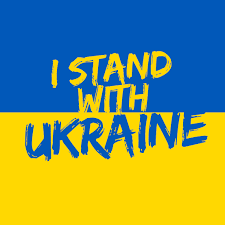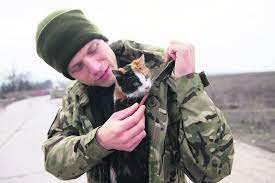 Have to take my hat off the the Ukrainian fighting guys and girls, who care enough in wartime to save the animals too!
https://donate.redcross.org.uk/appeal/ukraine-crisis-appeal?c_code=175151&c_source=google&c_name=Ukraine%20Crisis%20Appeal&adg=&c_creative=generic&c_medium=cpc&gclid=EAIaIQobChMI_Kz6qt3L-AIVDe3tCh1wggbMEAAYAyAAEgJ6LvD_BwE
Hello everyone, another week has gone by and there was only one day when the winds here dropped to just F4. Today we have had F7's! Needless to say no one out sailing, only one motor boat seen bashing along!
I have researched and my suspicions were correct. Due to our warming climate the wind strengths have increases generally! By up the two points on the Beaufort scale! Gone are the balmy days of yesteryear, at least at the moment!
I hope to pop down the boat tonight or tomorrow, not that I am worried the moorings lines cannot cope, no, I need to check a torch I leave aboard.
I had call to use one here at home the other night, to see what the cat had brought in, fearing another rabbit, (it was a mouse!) and though it worked, the light was weak, so tried to take the batteries out to change them. Could not unscrew the cap by hand.... Oh dear, 4 Duracell's were corroded and stuck in there! So far I have three and a half of them out, the last one difficult to get at right down the bottom and being reluctant.... If I can get the remains of the last battery casing out I will use a long bit of dowel with a slit cut in it and some glass paper in the slit, on the end of a drill, to sand out the corrosion, then swab the inside with vinegar to neutralise the alkali the batteries left.
Why all the effort? It is (was) a very good quality Maglite! I looked up the price and was astonished, have to try and repair it.
Checked another I keep in my van, it did not work, fearing the same I tried the cap, to my surprise it unscrewed easily, unlike the other torch.
One of the 3 batteries in that was dead when tested, the other two still full, replacement batteries and all working fine.
But a warning to check the torches. Today with LED lamps and 'better' longer lasting Alkali batteries, they can last ages, but some batteries leak before their expiry date, so check frequently, I will be checking them more frequently from now on...
Welcome to new member Gary. Gary sails a steel Eventide, 'Xercia' from Brightlingsea, hope to cross wakes at some stage!

Chris with the Barbican in the Med is selling a 'Taylor' style paraffin stove on eBay, see here :-https://www.ebay.co.uk/itm/265742681887
It will have to be collected from him in France though!
Chris also tells us of another Barbican, sadly not on our lists, that he helped shift in France a while back, he has recently heard from the lady owner that she has sailed it to Dunkerque, where it is now on the hard being worked on. Hopefully we will hear from Chris again regarding this boat and maybe she will enroll.
Heard from Peter in Greece with the G.H. 'Terrapin' He is having some remedial work done on her around the cockpit. We have been able to send the only drawings we have of the woodwork in this area. Would love to have more detailed drawings of the GH and its construction, the timber versions, to assist those repairing. Any drawings out there?
Peter said he is also changing the water intake for the motor. He realised it was a less than 1/2 an inch pipe and skin fitting, and with no external strainer, so he is fitting a 3/4 intake, with strainer. For a 30bhp inboard, very sensible.
I have to confess to having a 1/2 inch intake with no external strainer on 'Fiddler
's Green' with out Beta 17, and until last year never had a problem. However the Blackwater and surrounding waters have been blighted by huge rafts of floating and semi floating weed the last few years, and on my only trip out this year I see it is still about, lots of it. Last season I was going to someone's assistance, a brand new motor boat run out of motor and drifting... (they could have dropped the anchor but not sure if they knew how!!.) I managed to run into one of these weed patches and unbeknown to me blocked the water intake and filter... smoke from a red hot engine was my first warning! The motor survived and the weed was extracted. This year I have fitted an exhaust alarm, to let me know the instant the water flow interrupted! A red light flashes in the cockpit and a noisy alarm sounds! Just waiting on a new 'traffolyte' panel to come from the engravers, so I can alter my control panel to take a new temperature gauge as well! Photos soon.
Have not resorted to fitting a strainer over the intake as yet!
Heard again from Kit in Australia, he has an issue trying to fill in the enrolment form, but says he will try again as he wants a burgee!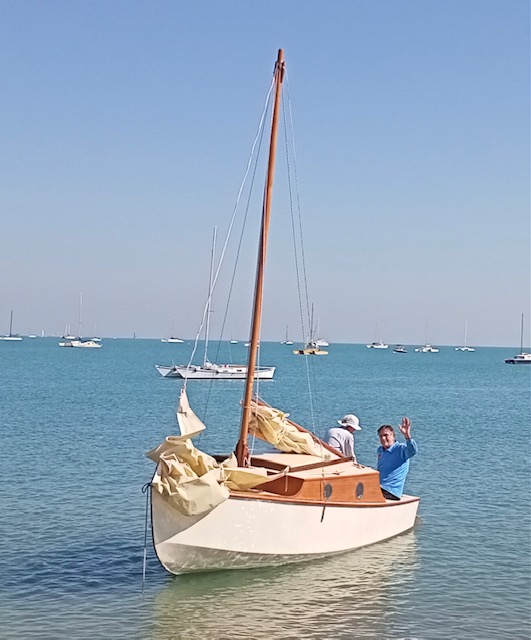 Hi John Here is the Senior on its first ever sail since it was built by Peter in 1960 or so. This is the Darwin Sailing Club ramp in Fannie Bay. I'm waving and the Chief Engineer is wrangling the Seagull.

This is amazing, this boat was completed 60 years ago and has only just been launched!!

Hopefully we will not have to wait as long to get a good days sailing in! I have just heard that the sad looking boat parked on my mooring at Tollesbury has been moved, so planning an overnighter on the mud there, just for fun.

Good sailing,
John
Sunday 19th June 2022.
At last 'Fiddler's Green' has left the berth! Last Tuesday we crept out at half tide and sailed over to Tollesbury.. Bonus today was the sighting of a harbour porpoise, just off the Nass, it was heading upriver on a fishing expedition. Great to see one in the river again. They are regular visitors and no one has any idea they live here!
The idea was to have lunch on my old mooring there, that Keith and I had serviced last autumn, replacing buoy and riser. When we get close I spot there is a boat on it. Six months ago I was asked if by the local moorings man if a boat could be put on it temporarily, as the owner was poorly and his mooring had carried away. Temporary was the word.
Well we picked up another close by, but I had a weather eye open, just in case it carried away too! Some moorings not as well maintained! Sadly though I have mailed a couple of times, I have had no response from the moorings man. I will resort to snail mail!
We did have a good putter out of Tollesbury against a freshening SE wind and then a run up to the Radio Caroline ship, anchored in the Blackwater. Back to our berth 3 hours after HW, by then it was blowing F5!
Back in the berth I decided to try and fit crow deterrents on my spreaders, to save having to clear the mess on the cabin top and deck again. I managed to climb the mast steps, with Keith on the safety line of my harness, and get half a dozen large cable ties on the stbd spreader, tails vertical as bird scarers, but by then I had enough, knees shaking, and gave up, hope to drop down to the boat in a day or two to see if the fouling is less! May enlist the help of a younger, fitter chap to do the other side!
For the last few days even with 31 degrees C the wind has been F7! No boats on the river most of the time! Is this how the weather is going to be now? Not conducive to gentle sailing!

Phil and Keith regular crew!

Barge Blue Mermaid sailing well!

Interloper on my mooring!

Caroline.
Hope the weather becomes more favourable.
John
Sunday 12th June 2022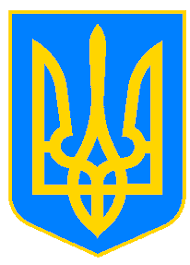 Our thoughts still with Ukraine as they continue to fend off the invaders...
Today was probably the first day for at least a week than lots of sails appeared on the River Blackwater, the wind at last dropped to F4/5. Down the marina this evening, to put provisions in the tea and coffee making locker, the marina was quiet as most had gone home. there just were few owners about.
I had planned to lower my staysail halyard and turn it end for end, it has been annoying me for a year, I incorrectly rove it beginning of 2021 and as the mast has not been down, its still wrong. Not the end of the world, it still works, but it's not right! However when I saw the state of the cabin top and deck under the spreaders I had to spend 30 minutes with the hose pipe and the deck scrubber, what a mess! Hope to be able to shin up the mast next week, with the crew on the safety line, and fit a load of cable ties to the spreaders. There are three tiny ones up there, which up till this year, have sufficed, but it appears we have a bully band of crows in the marina now...
We have not had any recent enrollments to report, but we have had a donation from Ian Walker for a set of Eventide drawings on DVD. Sent!. He is trying to tackle a soft keelson, in his Eventide, difficult task...
I have been trying to get more information from Lloyds about our bank account. We did not had a statement for a year, despite me requesting them!! John Stevens and I have had to fill out forms for me to try get access to internet banking, so I could see the funds and manage the account better. After 6 months they returned the form saying there were not enough signatures?? As only John S and myself are signatories, I could not fathom this. After lengthy phone calls for 2 days eventually I got to the bottom of it. They had not removed the former Treasurer, Fund Manager, from the correspondence! Finally. Thought we could then have access. Oh no, we have had to go back to the beginning and fill in the forms again! However I did get an apologetic phone call from the bank a day later, saying they were sorry and they would expedite the new application.. We will see. So I have not been able to show the accounts on the Members page as yet... Soon I hope!
Had this in from Roger re new chart lets for parts of the Thames estuary, may prove useful to some!
Crossing the Thames Estuary




Consolidated Update
On 3rd June, 2022, I added information about the Spitway and Foulger's Gat.. Download the Update in PDF format at:

https://www.crossingthethamesestuary.com/page6.html

The Spitway

The Spitway is the most shallow recognised swatchway in the Estuary so we conducted an annual re-survey on Monday 30th May, 2022. Again like the one we did at the SW Sunk, we had lovely flat weather for the work but once again the wind picked up as we headed for home with a tailwind over an ebb spring tide. Quite lively quartering sea spoiing the intended relaxing tea and ginger cake - again!

The news is good in the sense there is no apparent real change this year. The centre does look a little flatter at 1.8m at Chart Datum and best water is still to the east of a line between the buoys. I have added some notes on the chartlet and on the reverse - two waypoints for best water if heading to and from the Sunk Sand, a couple of profile comparisons and how to have a quick estimate of the height of tide there using London VTS on VHF69 or n-line.

You can see the new chartlet and waypoint details at https://www.crossingthethamesestuary.com/page29.html

Foulger's Gat

This is a temporary issue. The London Array Wind Farm have just issued a local notice advising us of a new maintenance programme likely to run for 3 months. The programme is working on the cables using divers and equipment thereby imposing a 500 metre exclusion zone around each turbine at the time. As the individual sites will be subject to conditions and priorites, there is no advanced specified programme as to location. There should be room to pass along Foulger's Gat with care but you should call up a workboat prior to entering.

The full Notice is included in the Notices to Mariners page: https://www.crossingthethamesestuary.com/page9.html

Select the Local Authority list from the menu and scroll down to Week 23 to find it. It has images and details of the rib and support vessel.

That's all for now. Have a great season.

Roger
Hope to get out on FG this week, with stalwart crew members Keith and Phil. Nearly mid summers day and FG has still not left the berth!
The forecast for this week is warmer and calmer, lets hope so.
Hope you are able to get out sailing,
John
Thursday 2nd June 2022
Congratulations Ma'am
I dressed ship overall for today and nipped down the next day to check all were still flying, to be very disappointed to note that 'Fiddler's Green' was the only vessel in the whole marina properly dressed. Two others flew union flags?? (not proper!!) and one motor boat has a small string of flag bunting...
Then I thought about it.... How many people have full sets of international code flags these days? Even mine are no longer kept aboard, and only come out for the odd occasion. I found my set in a junk shop 30 years back and when I got them home found a mouse nest in the middle! My dear old mum sewed patches on so many with offcuts of coloured bunting I already had..... (Salvaged from HMS Leopard, broken up on the Thames decades ago..).
The weather is breezy again today F5's and 6's , same tomorrow, then heavy rain, so I will be taking the flags down before they get wet! Not surprisingly no sails out on the river again.
We attended the Maldon Prom last night partly for the beacon lighting, but mainly because the Carters Steam Fair was there and we love it. The fair shut down respectfully at 2100. Then a lone piper, blew heartily for over 30 minutes, then the interminable speeches and the reading of the proclamation, then the climax, the countdown to the lighting on the beacon, 10, 9, - 3, 2, 1, nothing!!! After a long pause a small flickering gas flame appeared..... Looked like a pilot light.... We all waited.... No that was it... The crowd of maybe 1k people groaned.. Maldon Council done it again!
On the way home we spotted the other beacon we had seen earlier, near to us, this one we had seen filled with timber, when we passed earlier, a proper beacon, it was a huge blaze visible for miles, well done St. Lawrence!
Our Village has a small celebration tomorrow, a picnic and live music, kids competitions etc.! Suspect that will be well attended.
John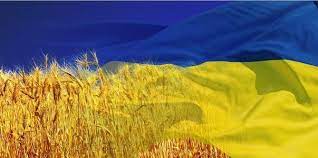 Sunday 29th May 2022
It's so hard to think of leisure pursuits when all this madness is happening in Europe, seems so wrong to be thinking of enjoying ourselves.... Having said that is it now cold and wet, Northerly F5's have kept most boats off the water and today its raining, again. Summer must be on the way soon....

I hope to be on board tomorrow, the wind is dropping and it is supposed to be fine, dry weather, just as well as Steve from Althorne Marine is going to hang upside down in my cockpit to drill and fit the exhaust sensor tomorrow. Rather him than me! He is going to wire all the rest up and fit the 'idiot' light and buzzer to the rear of the cabin in amongst my other cockpit instruments.

I have found a firm locally that can make me a new white 'Traffolyte' control panel to mount both the new exhaust temperature gauge and the existing fuel gauge, the p[anel to be suitably engraved. Steve will wire the rest up just leaving me to fit the gauges when the panel is done, as the wiring is a simple plug and socket connection.

I will post a few pics when its done. Heard from Steve that he is fitting more and more of these, as owners fall foul of the floating weed problem we seem to have in the Thames estuary of late. For the last few years more and more boats reporting water pump blockages, as I had last season. Watch out for weed this year!

We have anther enrolment.. (Must remind John Stevens to give me an update on member numbers!).

Welcome to Andrew with the GH31 'Natalie'. Andrew sails out of Southampton with the south coast as his cruising ground.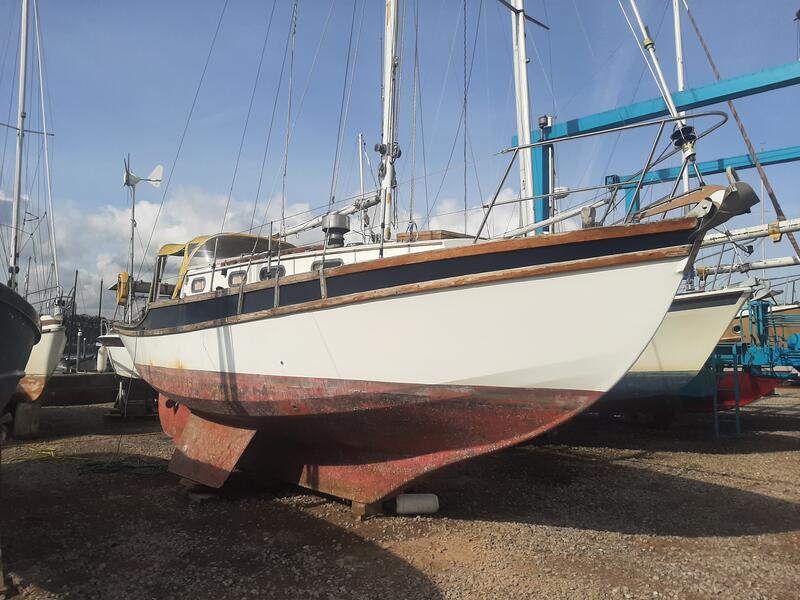 Looks as if he has a large coal stove on board by that chimney!

We have had a couple of requests to place adverts on the site and I hope to be doing that later today. The prices of these boats are rather different, £500 and £7,000. Will be interesting to see which finds a new home quickest! I will post these on the 'For Sale' page shortly.

We have been in touch with Andrew the webmaster, seems our Forum has to be updated to a later version for it to remain working. Andrew tells us he is on holiday for a couple of weeks and will try and do it during this time. So the forum may be unavailable briefly in the next couple of weeks whilst Andrew weaves his spells on it!

We have also heard from Nigel with the lovely Eventide 'Pegasus'. Though most of the boat was in very good order when he took her on, he has unearthed a problem with the bow area, to be safe he has had a virtually new stem made and is replacing all the timbers up there. Only the inner laminate remained unscathed so was the basis for a new Iroko laminated stem!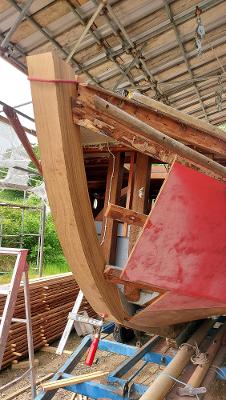 Quite a job! Hopefully more pics of the carpentry later. We look forward to crossing wakes with 'Pegasus' again when she is finished and based in Kent.


Ian with 'Kittiwake of Torridge', has been on, he seems to have a lot of work to do on the interior timbers, hope to hear positive news from him soon.

With the country gearing up for the Queen's diamond Jubilee celebrations next week, I may drag out the bag of old signal flags and dress F.G. overall for a few days, to show an effort! When they are aloft you cannot really see the darned holes where the mouse nested in the bag of flags!

I have a full size Union flag (note not a 'Union Jack'!!) to hang outside the cottage and the other day, whilst clearing up, found the sack of 50 year old, ex R.N. naval signal flags we 'acquired' over 30 years back (When they broke up HMS Leopard on the London River, they were going to burn these!) and we used them to decorate the boat building barn, when we named the boat and then announced to the assembled guests that we had wed that morning. Was it really nearly 33 years ago? Great barn dance!

Never going to do as well as my crewman Keith and my sister, who are 52 years wed on Monday. I was his best man and still do not think I'm really forgiven for finding , then getting into, his precious Ford Cortina GT, that he had tried to hide, a short way away from the church, and then doing the dirty with confetti and lipstick inside!

Happy anniversary tomorrow, Sue and Keith.

John



Monday 23rd May 2022

Welcome to Peter in Corfu with the Golden Hind Terrapin. Sails the sunny Ionian Sea. Tipping it down here, jealous!







'Terrapin'.

See the use of the stern gangplank or is is a passerelle? Common where the anchor is dropped off the quay and you go in stern first to moor.

Had some great news in recently, Gary on the Isle of Wight has sent in some pictures of the WildDuck

'Jacqueline'

he is restoring, and he is now afloat! Just awaiting the rig to be properly attached!













Think you will agree she is a splendid restoration, well done Gary! He is now signing up for sailing lessons, very wise move, you do not want to bump that paintwork!

We had the survey on F.G. done last week, the second part. This time afloat

so all the kit could be checked out, sails instruments, motor the lot. We have had a glowing verbal report, the only item he queried was one jubilee clip that was showing signs of rust, easily rectified! I am having the local marine engineer drill a hole in the rubber exhaust pipe to fit my temperature sensor so he will replace it with a better one at the same time, cheap stainless!

At the moment it is tipping it down so not the right weather for him to be hanging upside down in the cockpit sole hatch drilling holes, he will get water up his ankles!

Hoping to get a chance to get afloat this week and maybe spend a night out, we will see. At the moment the forecast is damp every day. We had an excellent family weekend, Carter's Steam Fair Saturday followed by the Young Farmers Show, yesterday, blazing sunshine! Typical of the UK, 2 days of sunshine followed by a cloudburst. Surprising we did not get thunderstorms too, we had them last week!

Roger has contacted us with a few more updates on the shifting sands round here. He has surveyed Mersea Quarters and the approached to Tollesbury after that spoil dumping over winter. Depths not changed too much. Has also done Bradwell creek, bit of a change there...

You can download little chart-lets for free with his links. I can recommend his book too!

https://www.crossingthethamesestuary.com/page6.html


Consolidated Update
I have issued the first edition of the Consolidate Update. I will add new updates as and required and will note the date of each Update so all you need to do is read the section since you last read the Update.

In the 20th May issue there are four items: a small text error in the Third Edition, news of the SW Sunk, a recommendation that you should not use the Middle Sunk at present pending an opportunity to undertake a new survey there and some words about the currency of electronic charts.

Download the Update at:

https://www.crossingthethamesestuary.com/page6.html

SW Sunk swatchway

We conducted a re-survey on Wednesday, 18th May, 2022. Lovely flat weather for the work although the wind picked up as we headed for home with a tailwind over quite a strong ebb spring tide. Quite lively and rather spoilt the intended relaxing tea and ginger cake!

I will not repeat what is described in the Consolidate Update: the news is the SW Sunk swatch is fine and remains safe but once again the SW knoll has migrated slightly to the north and east. As a result I have recommended that the mid waypoint should be moved north and east. You can see the new chartlet and waypoint details at https://www.crossingthethamesestuary.com/page29.html

By all means ask any questions.

Have a great season this year.

Roger




There are links to download chart-lets of Lawling Creek, the Spitway and the Ray Sand Channel, all useful to us east coast sailors. The one for Tollesbury Leavings goes right up to my half tide mooring there, shows it as drying 1.8m. I may be checking that out Tuesday/Wednesday, if the rain holds off???

Good sailing

John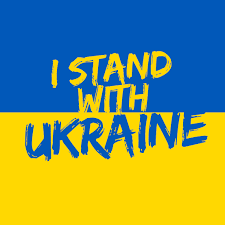 Tuesday 17th May 2022.

Sorry for the lack of Stoppress page for a while. Darian and I took a break. We went to Dorset, and (Devon), primarily for a 'bucket list' job. To find fossils on a beach on the Jurassic coast. Pleased to say we were successful, several ammonites revealed for the first time in 200 million years, mind boggling, plus Darian picked up what is believed to be part of an Ichthyosaurs backbone! Even found time to nip to Devon and meet up with daughter and grandson!

Back to the grind and hundreds of mails! Sadly over 250 spam mail on just the Eventiders mail address, each had to be checked, and of course, yes there were one or two that were not Spam!

Thankfully there were many proper mails from members too.

And a new enrolment from George in Fareham, contemplating buying a GH31. We hope to hear more from him if he becomes an owner..

Best news was the launching of the latest Senior to be finished, 'Dipper'. You should have seen many pictures of her on these pages as Keith completed her. Here is the end result!







'Dipper'

A credit to you Keith!


Sad to say the building cradle Keith was willing to donate to another prospective Senior builder was eventually recycled... Could have been reused many times....

Heard from Andrew and Jayne with 'The last Barbican. I last saw her in Scarborough in 2013.

He has set up a 'Facebook' Group for the class...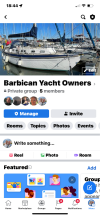 They

are looking at taking her to Spain where they now live, to start with they plan to sail her back to Plymouth and keep her there for a short time before planning the trip to Spain.

The Facebook group he has set up is called 'Barbican Yacht Owners' as shown in the above page.

He will include a link to the EOG on it, as we have quite a few Barbican owners in our group and pics on the Gallery. Maybe we may have more members and pics as a result...

Had some good news from Graham, our newest member of the Steering Group and the gentleman with the onerous task of preserving Borer Bee. He reports that the hull is in excellent condition as it is ALL made of teak!!!

All the interior timber teak as well!
Graham is contemplating changing the rig to gaff or maybe gunter? He already has a complete rig that will fit. As the mast needs replacing or shortening at least, seems sensible... look forward to further updates.

Lastly, I actually managed to get down to F.G. on Sunday afternoon, I was tired out answering hundreds of mails and needed the air, so it was a little later on I found myself stuck head first in the quarter berth, wondering how long it would it would be before I was missed!

Can't believe how difficult it was to get in and out to drain the gearbox oil and replenish it, seems only yesterday we were in there with pots of paint! Anyway after 3 hours or so struggling in and out I had the motor all serviced... purring.... replaced the anodes, changed the oil and filters and topped up with antifreeze. All running sweetly, ready to go.

Soon.

John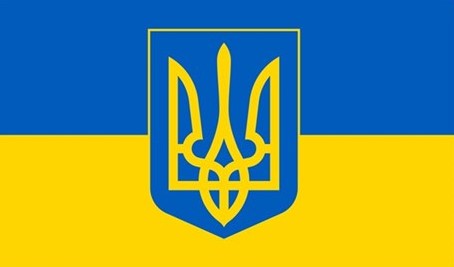 Thursday 5th May 2022.

https://donation.dec.org.uk/ukraine-humanitarian-appeal
Very pleased to say Fiddler's Green is back in her element and with the able assistance of Keith, all the sails are bent on the spars, most gear stowed aboard.
What took longer to do than anything else, was to re rig the 'Lazy Jacks I had made. I must have got the bits of string tangled at the end of last season for it took an hour of knitting and head scratching before it all fell into place! I hope to service the motor, change oils and filters, anodes etc. shortly, then we will be ready to go.

Then realised I'd forgot to fill the water tank the other day, must tie knot in handkerchief!

Pleased to report all electronics working as they should. Had doubts about the Navtext as it had a blank screen, but a quick Google and it is not unusual if the unit has not been powered up for a while. Though we rigged a pair of Solar panels to keep the battery bank buzzing, as it was difficult to get aboard, miles of string to undo, I did not go aboard to turn the electrics on till spring.

Fortunately after 24hrs powered up, the Naxtext sprung back into life. Had to replace ships clock battery, but had a spare!

Bilges dry as dust, as they should be!

The first Swallows have begun to arrive and we hear the cuckoo in the garden, lets hope we have a better sailing season than last year! Less of the heat wave and F6's!

Had a mail from an ex owner, Geoff. His mail was interesting so thought I'd print it in full:-




Hi Guys,

I would like to find out if my first boat has survived and still exists. Wood boats can, all too frequently, fall into disrepair and end up being scrapped. The last that I heard of her fate, was a few years after I sold her. I was told that she was in Howth, in Ireland, rapidly deteriorating, which after all the money and love that I lavished on her, was very sad to hear. Hopefully she changed hands and found another owner?

Here is the only on-line reference that I can find, but it is dated 2005, which is now a long time ago. http://www.eventides.org.uk/builder2.htm

After 15 years of ownership of "Tertial of Leigh" a 26' Maurice Griffiths Eventide, during which I re-engined the boat and completely restored her, as well as outfitting her with a custom suit of brand new sails, a bowsprit as well as building a custom interior, I sailed her from the river Medway in SE England, to Crosshaven in Ireland, with one season spent in the Solent. She was based in Dun Laoghaire, for a couple of years, before my wife and I discovered Carlingford, Co Louth!

We lived in Carlingford for about 10 years, during which we sailed "Tertia" many times, to the Isle of Mann, The Clyde and The outer Scottish islands. In 1990, we circumnavigated Ireland, visiting most of the off lying islands, at a time when there were few marinas and 1990 was an incredibly rough and storm ridden season, including a force 11 storm which we rode out in Inishboffin Island (Very scary!)

Later, we sailed to France and across Biscay as far South as Isle de la Groix and then back to Carlingford.

A very small number of these boats made notable passages offshore, despite being very seaworthy and stout (Excluding the cockpit self draining into the saloon.....). "Tertia" voyaged far from her home port many times and made some long offshore passages, as such, I suspect that she is one of only a handful of examples to cruise so extensively.

Despite being one of the smallest boats in the Carlingford sailing club fleet at that time "Tertia" was known as the party boat, we had many parties with visitors from the larger boats, complete with live music and on one occasion having 27 people crammed on board everywhere, including one person who spent the evening sitting on the head, nursing a can of beer because there was no other space! Needless to say, the bow came out of the water and the stern was 50% under water with so many people on board!

While I am guessing, I suspect that I may have sailed her as much as 35,000 nautical miles over the 15 years that I owned her.

I suspect that she has had more than one owner since I sold her in 2001 (I think? It might have been 2002), which was the year that I left Ireland bound for a new life in Canada, including upsizing from 26' to 52', which was quite challenging!)

I would love to find out if she has survived and it would be great fun to try to connect with people who either owned her after me, or still own her (Hopefully!) and swap stories about her travels.

Sadly, along life's travels (I have lived in 10 countries and moved a lot) I no longer possess any photographs of her!

I am now a full time live aboard on a 29' Cobra 850, (SV Sarabande) based in Marina di Ragusa Sicily (I am an Italian resident and a Brexit refugee!) and currently cruising the Med, with plans to cross the pond in a couple of years time. (Sorry guys, after owning and rebuilding two wooden boats, now 62 years old, I have joined the enemy, ie the plastic fantastic crowd, albeit on a 40 year old "classic" which I am AGAIN re-building and equipping for offshore ocean passage making! It seems that rebuilding boats continues to be my other hobby!)

If you could put me in touch with anyone who might know anything about her past or current status, I would be most apreciative.

Once again, many thanks for any help that you can provide.

Sincerely

Geoffrey

Wondering if anyone can tell us where she is now? When John S. and I sailed into Howth on our 'Fiddling Around' trip, we did not see her and we quickly spotted most Eventides or MG boats that were about. (Memories of Howth were of the dire state of the showers and toilets, disgusting and we told them so! What made it worse they knew they were filthy and did nothing about it!! Posh Club house and high prices... Avoid!)

See the weather is set fair for a week at least, so hope you can get out and enjoy summer!

John

Monday 2nd May 2022.




Support Ukraine!

https://donation.dec.org.uk/ukraine-humanitarian-appeal
The conflict in Ukraine and the russian atrocities are getting increasingly difficult to watch. Hoping the whole nation will be tried for war crimes! I am just so pleased the UK has stepped up to supply what they need to fight the ruskies, they really need to be defeated... doing our little bit here by donating to the Disasters fund. Kyiv is somewhere I would love to visit, one day... These people are so strong!

To Eventide matters.

We have had another enrolment, Andreas from Viotia in Greece, he is wanting to build a Senior. Another to watch for the building progress.

Had an interesting mail in from western Ireland. 'Goose Girl' allegedly the first GH 28, is in need of a new owner. I am awaiting more details. She is ashore in Galway and the owner, Barry would like to pass her on to someone who can care for her. I will let you all know when I hear more.

Today is Mayday Bank Holiday and having got my 'Fiddler's Green' launched Wednesday, I have enlisted the assistance of regular crew, Keith, the brother in law, to assist me today getting the dinghy and outboard on board and stowed and setting up all the sails. May even get to service the Beta inboard... Fill the water tank etc... No wind today and temperatures forecast to be 16 plus, so perfect day for it. We will be down the boat at HW, early this afternoon to make it easy to get the heavy gear to the boat.





'Fiddler's Green' being gently hoisted back into the water and back in her traditional berth in Bradwell. Apart from 2020 with the WhuFlu stopping us getting afloat and 2021, when the marina gave our berth away for the year, we have been there since 1994.

With any luck by this evening she will be ready to sail away.

John



Saturday 23rd April 2022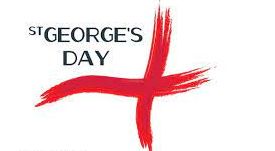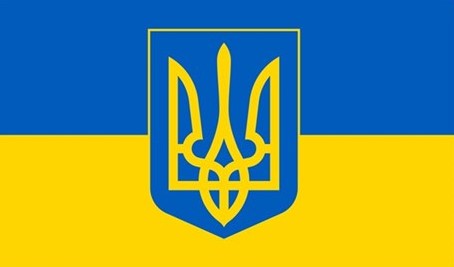 Support Ukraine!

https://donation.dec.org.uk/ukraine-humanitarian-appeal


Had a response from Rob, he is looking at MG designs for sale as well as maybe wanting drawings. He sent details of one that has just come on the market and that we know well, Irene. Interesting advert..... https://www.boatshed.com/eventide_36_cruiser-boat-306753.html

Trudy has come back after having a run round Essex looking for her dad's old boat 'Bellapais'. Sadly not found it but the boatyard at Arlesford was closed so it could still be still there.




'Bellapais'

She saw this Eventide at Brightlingsea, no name visible, anyone recognise it??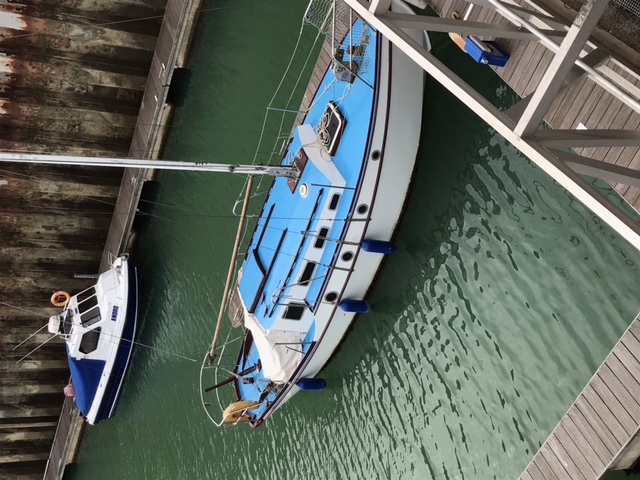 Looks in nice 'cared for' condition...

Graham, the new member of the Steering group and the custodian of 'Borer Bee', tells us he has started investigations on her now she is at his home and has found her generally sound, but the mast sadly had rot in the base. Thinking of shortening the mast by removing the bad bits... He is considering rigging her as a gunter rig as per those 1957 drawings! He has a set of red sails the right size.

He has found out the ballast keel is the original 560lb cast iron one, so she needs a lot more ballast, nearly double that! So suspect as the keel bolts are going to have to be looked at, extra weight will be added whilst the main keel is off. He will probably moor her at Pin Mill. At present he has an Eventide 26. 'Goldcrest' there, but may be parting with her at the end of the season to concentrate on 'Borer Bee'.

'Fiddler's Green' update.







I have been busy this week. I managed to get back to the boat one afternoon and rub down and prime the bottom, and then finish the prop polishing!

Took advantage of another warm afternoon a couple of days later, to get the antifouling on. 3 hour job. Marclear EU45 of course!


Today I have spent a couple of hours aboard freeing up a couple of the seacocks that I had treated with WD 40 a couple of days earlier. Now all seacocks working well, log transduced slipped back in place and a quick check on engine impeller, and antifreeze. Batteries all topped up with solar panel, so almost ready to go. I will change oil and filter once afloat, also gearbox oil. Best done when all warm from a run! Having a survey Tuesday then she can be launched!

Already got the fenders ready in place and it just needs the spray dodgers and the little teak back rests I made fitted, but today was too darn cold to sit in the cockpit fixing them! Sails and other bits to go aboard yet, but jolly nearly ready to go. Even managed to change the water filter... Fortunately the back has not let me down, always very aware not to overdo it now!

Hope your fitting out proceeding a pace,

John


Sunday 17th April 2022.
Easter.



Painting by 13yr old girl in Ukraine, of a young soldier saving a cat whilst fighting!
https://donation.dec.org.uk/ukraine-humanitarian-appeal
Easter Sunday, one of the most important days in the Christian calendar and the 'christian' ruskies are still killing people.

Never like to see a ship sink, but if any ship deserved sinking it was the ruskie one last week! Slava Ukraine!

To more positive things.......

Another new member, welcome to Rob in Canterbury. He used to own the Eventide 'Caorunn' and grew up sailing his father's

24's 'Karelia' and 'puffin' in the 70s.

He now has an abiding interest... Would have liked the drawings to MG's Ionia, but sadly no drawings for that design have come to light, as yet!



FREE!!!!!!!!!!!!!



Calling any member considering building a Selway-Fisher Senior hull. Keith the owner/builder of 'Dipper' has now done with the building frame and is offering it to any member who would like to collect from the Bristol Area before the end of April!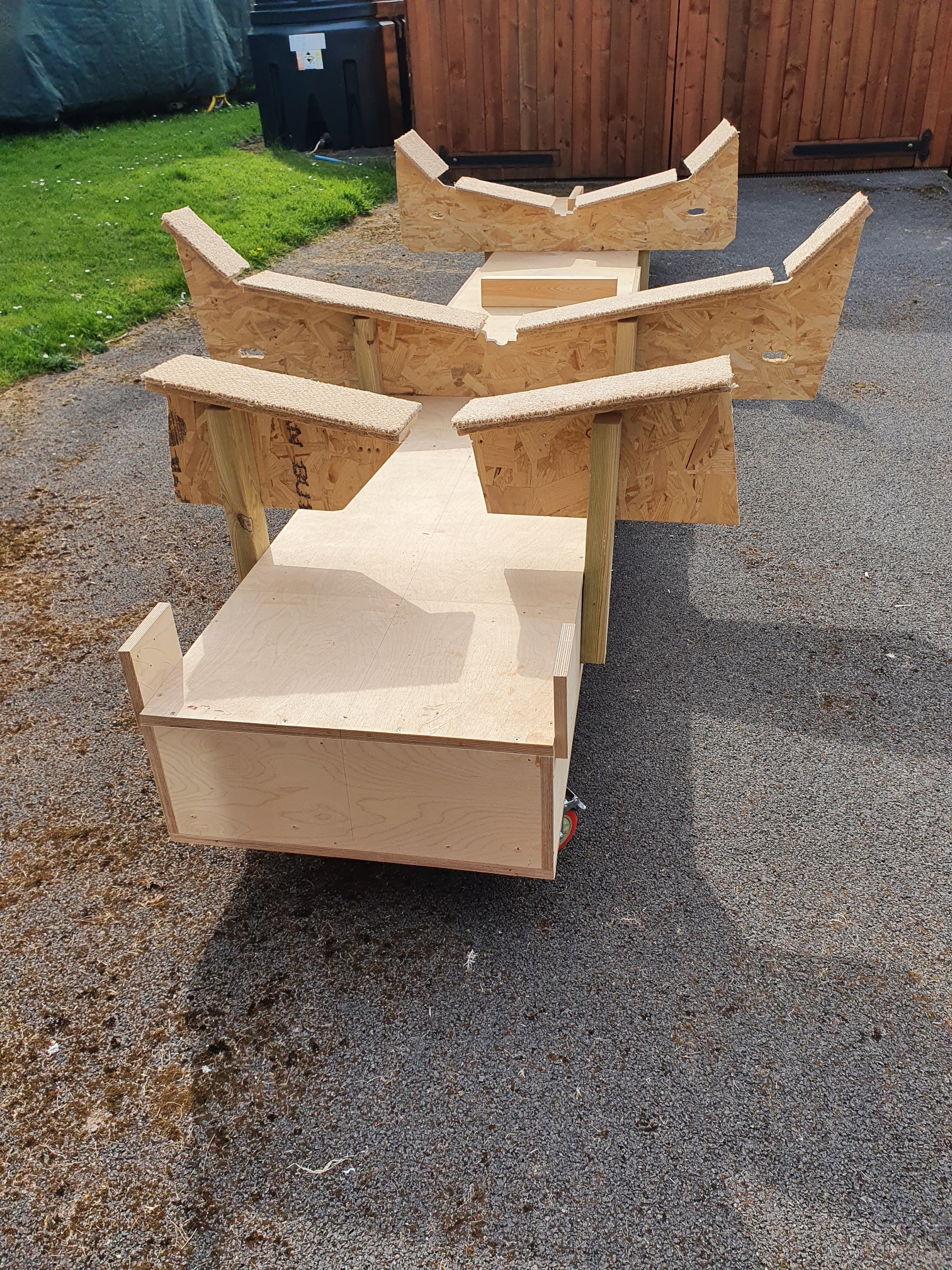 This can be broken down/unscrewed, into 8ft sections for transport. Would be a crying shame to see it be broken up and scrapped.

Contact Keith :- keithboats1 at gmail.com

or call :-

07763 540918



Keith has build 'Dipper' using the Selway-Fisher hull drawings, this is the result.





I think you will agree this is a rather special build! Note Keith has added small side decks to assist going forward, safer than climbing over the cabin top! The finish he has achieved is sparkling, well done Keith.

Chris with the GH Has sent this link for a Barbican for sale:-

https://yachts.apolloduck.com/boat/barbican-33-for-sale/692914

And also this GH.:-

He is testing the water as his GH 'Katana' will be up for sale soon....

Many thanks to Tony Lamb who has just made a donation to the EOG funds after the successful sale of 'Kittiwake of Torridge'.

Roger Gasper has contacted me to tell us the third edition of his book re crossing the Thames Estuary is now out.

Go to this link to see it, all changed and updated. :- https://mailchi.mp/f7a2546156f7/crossing-the-thames-estuary-the-third-edition-is-now-available?e=d71b2e29a2

I have an update on 'Blackwater Witch', formerly 'Dougaljo'. I can confirm she has been sold from Tollesbury and transported to Titchmarsh Marina where someone of the same name, is repairing her, hope to see her back afloat this summer!

Lastly I was off down to 'Fiddler's Green' last week with the grandson, Brandon and his fiancé, Holly, both serving in the navy, to spent 5 hours removing covers, scrubbing the winter grime off, (with the covers thankfully not much heavy dirt to remove....and this year no owl poo!!) Then polishing cabin top and sides, deck in between the Treadmaster and the hull down to the waterline! We then scraped off any loose antifoul, ready for me to prime and recoat and even had time to scrub the lime scale off the prop.

Artistic pics by Holly!

Pleased to say when we got back aboard the batteries were all fully charged at over 13.5v, so the winter solar panel worked well. The boat was sweet smelling and dry with all the open ventilators and the through draft under the covers. Took me 2 hours the next day to spread out the covers on the grass and gaffer tape the few holes, so they will be good to go next winter!

Today I have been back down and touched up the 'Sikkens in a couple of places, the bowsprit was scratched during one of the winter storms, when the solar panels flew off! Thankfully they were undamaged... We also got rammed last year, on the berth we were in, but the offending boat hit the port quarter on the substantial gunwale, only scratched the Sikkens, no damage, but may well have put a hole in the bow of their boat! Eventides are strong!

All Sikkens touched up now.

Today I spent a while under the back end, polishing the prop, with battery drill and polishing mop, I can now see my face in it again! Got to do a final polish tomorrow as I ran out of batteries in the drill. Hope to then lightly run the battery sander over any patches we scraped flakey antifouling off, and prime with a dab or two of Marclear antifouling primer. Then Antifoul, maybe next week.

One job I must do tomorrow, is to strip the toilet seacocks and re-grease them as they are a little stiff. I normally go round with the can of WD40 and spray all the other seacocks and ensure they are able to be opened and closed! Then she can go back in! Engine service when afloat.

Great to have the sunshine back, more power to the elbow, lets all get back afloat soon.

John. (Time for a rum and shrub!)






Monday 11th April 2022.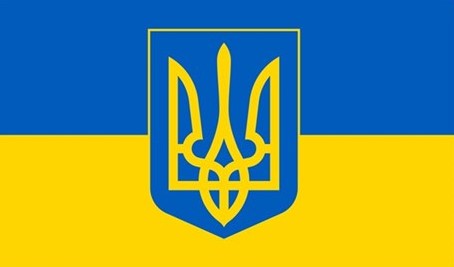 Support Ukraine!

https://donation.dec.org.uk/ukraine-humanitarian-appeal

Hello All, been a busy week and I have struggled to keep up, as my knotted back is slowing me down! The news from Ukraine has been saddening and the only highlight was Boris's visit to Kyiv. But I fear they are fighting with one hand tied behind them and it is so frustrating to watch. We can only hope they win, for all our sakes. To hell with tripling the price of oil! Has to be worth it.... If the ruskies win this we are doomed. Just filled my heating oil tank and we are paying for this war.... Grin and bear it, they are really suffering out there.....

On the Eventide front we welcome a new member, Ian with the Eventide 26 'Kittiwake of Torridge', she is based at the Glasson Sailing Club up in the NW. Welcome Ian



'Kittiwake of Torridge'. Hope to see pics of her afloat and under sail this season.

Had an enquiry from a member with a Senior, Joao, he is based in Gillingham and is looking at moving up to a GH26. He will let us know how he gets on once she is surveyed....

Looking through the adverts on the 'For Sale' page I contacted a couple of sellers who reported back that they had indeed sold.

'Blackwater Witch' ex 'Dougaljo' the 30ft WW our friend Doug built and sailed for years has gone up to Titchmarsh marina, where one of the owners of the marina is having the repairs finished off, look forward to seeing her afloat again.

The GRP WD 'Scoter' has sold again and has been passed to another enthusiast in Wales to complete the renovation. As yet he has not been in touch.. sadly.

We have had an enquiry re the Kylix design in GRP, hoping we are going to be able to send the enquirers mail on to an owner....

Struggling to get the Members page updated at the moment, I need to put the finances for the last year on there, but the bank are being reluctant to send statements?? After several calls I got one Saturday dated March 2021?? Not a lot of good.... Promised an up to date one.... soon. I can say however that we are very much solvent!

John Stevens is struggling with an update to the membership numbers, the total of people enrolled this last year and the full total. He had changed computers and is having to transfer the data base and the operating program from the old machine. Hoping to be able to get that info shortly to add to the members section of the Forum..

I went down to our 'Fiddler's Green', after the stiff blow the other day to find the cover was still all intact and secure. Hoping to be able to get down to her Wednesday, with the two older grandsons and get the winter covers off and stowed and the foam padding strips removed. The s/s tube extension to the boom can come off too.

Then the plan is to scrub her off from cabin top to waterline and get a coat of polish on her. If time, scrape any loose antifouling off and dab some primer on the underside on any bare patches. Maybe even get the prop polished up!

Hopefully then I may get a coat of fresh antifouling on her over the Easter weekend. I have the cans of EU45 ready to apply!

I thought this fitting out time there would be fewer jobs, as nothing was deemed needing alteration or care last autumn, but as I write up my 'fitting out' book I seem to be filling in more and more pages with things to check and do, WD40 on all seacocks, grease toilet seacocks, change degrading cable ties, change guard rail lashings in case they have degraded. Change water filter, check engine over, change oils and filters, pump impeller, fit exhaust alarm... the list seems as long as ever....

Hoping to be afloat as soon as possible....

John


Monday April 4th 2022.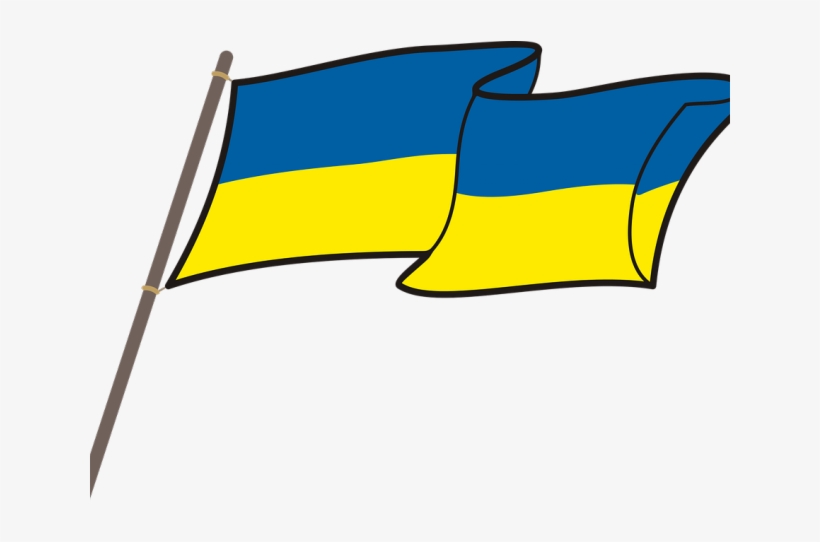 Sorry for slight delay, that last tree I planted Friday did me a mischief, I am now struggling as my neck and back is playing up again. Can only sit here and type for very short periods of time.

However nothing compared to what we have been witnessing in Ukraine over the weekend. I am personally appalled that the world does not seem capable of stopping this....

So apart from the increasing number of flags and banners here, life goes on. Just ordered a tank full of heating oil, and I don't mind paying over twice as much as before if it means we do not pay the villains a ruble!

With my neck and back as it is cannot see me getting to the boat to prepare it for the season as quickly as I might have liked! Pleased I left the covers on, we had horizontal snow several times last week! Hoping to be afloat in April still, we will see.

On the Eventide front we had a lady contact us, did we know what happened to her late husbands boat. Often get these and sometimes struggle to get any history, but in this case I could tell here a whole lot about the boat! The Eventide 24, 'Bellapais' Sail number '532' was very well known to me. Bought by an acquaintance who managed to get her into my brother in law, Keith's barn, she was worked on intermittently before being sold to Barry my late brother in law, (the other one!). Barry tinkered with her for a while then sold her on. The buyer was in Essex and restored her, she really only needed finishing off by then, painting etc., and he took her to Arlesford creek off the Colne, where she was last seen in 2005.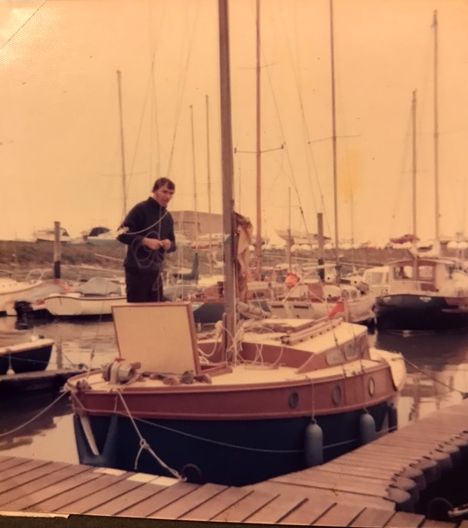 'Bellapais' sailing in the 1970's and owner Maurice in Bradwell about to sail to the Netherlands 1975. Note no pulpit or stern rail, no guard rails at all!

So many of us sailed boats like this, until we wised up and added safety features to protect the family! In the 1990's she was transported away from the brother in laws barn to be painted up and was last seen in Arlesford Creek, of the Colne in 2005. Where is she now??

A recent new member has just donated for a set of the latest Eventide drawings. Barry Lewis. Sent last week.



Barry says' I should say I am not an armchair dreamer, but an experienced sailor who grew up on the Orwell, leaving UK in 1968 as crew with my father David Lewis on the old gaff ketch 'Isbjorn' (see 'Voyaging Stars and We the Navigators').

More recently since 2014 my wife Ros and I have cruised 50,000 miles in an Aluminum Adams 13, 'Risky Business', a narrow, very fast Australian design, 9 ton cruising displacement 10 foot beam for 44.5 foot loa.

Now we need to dramatically downsize.

Thanks for your assistance

All the best

Barry Lewis

So good to see a serious sailor considering one of our Eventides. Barry is considering coming to the UK to find the best Eventide he can and then sailing her back to Australia!

Sadly not heard anything from Felipe in Brazil, he was wanting to build an Eventide. Hoping he will donate so I can send him a set of drawings.

Still looking for volunteers to stand on the Steering Group. Must just be an owner, of any of our classes.... contact us :- enquiries@eventides.org.uk

All for now, off to rest the aching back!

John




Sunday 27th March 2022.


Seems so unreal to be sat here in warmth and comfort when the damned ruskies are causing so much grief and suffering in Ukraine. We have so much to be thankful for.

We now have a 5ft x 3ft Ukrainian flag flying here, as do many in our little village. We were calling for boycotts on many firms that were still doing business in russia, but as of today virtually all have pulled out. Hoping we stop buying the oil and gas to cripple them.... Do not care if we have to pay twice the price for fuel, got to be worth it to bring them to their knees...

After a couple of weeks of stunning spring weather here I had to go and buy petrol for the mower, did not hurt too much. I will doubtless be filling cans with diesel later for the boat too. ( I buy from our little local garage, and buy white diesel. I have said this before, if you buy red, you have to give the name of the boat and you name etc. when buying, and if you claim a tax discount on some of it for the 'heater'.... beware, the local tax office get those details and one day may check to see if you have a heater... no heater, Opps, goodbye boat!! Yes they have the power!)

Had a new enrolment this week, first for a while, Filipe in Brazil wants to build an Eventide. Hopefully he will be back shortly for an up to date set of Eventide drawings from us.

Nick on the Steering Group sent in a pic of his new cabin table flap. His father Alan never fitted the second flap and I suspect the lack of the correct timber may well have been the reason. Nick managed to buy a second hand item of furniture that he reckoned was the right stuff, real Brazilian Mahogany... Priceless. And to up-cycle it as well, great job Nick!




A real credit to you Nick! He says he is pleased to be able to put his fathers tools to good use! Excellent!

We have a new name to add to the Steering Group, Graham Howitt. Graham you may recall owns 'Goldcrest', an Eventide 26 in Suffolk and is also the custodian and restorer of 'Borer Bee'!

We are still looking for more members to step up onto the Steering Group, owners but not necessarily builders, of any class. Please mail us at enquiries@eventides.org.uk Not too onerous, but it helps run the group...

On the personal boating front I have just coughed up for the years mooring at Bradwell. 'Fiddler's Green' has been on the hard there this winter and I am just waiting for the a couple of wet days to wash the Sahara sand off the covers before I roll them back and start the annual clean and polish! Think the threat of heavy snow is fast passing!

I have few jobs to attend to, wash the boat down from top to bottom and polish the cabin top and hull, polish the prop and clean off flakey antifoul, before masking up and painting a fresh coat of red EU45. I did notice a small crack in the edge moulding of the main hatch last season, so that has to be scratched out and epoxied, and after that just engine servicing, best done afloat... I am also fitting an exhaust alarm and gauge, as I got caught out last year with a filter blockage that boiled the motor! Do not want that to happen again. To be fair it was a very bad time at the end of last season for floating patches of dense weed, so doubt it will be a frequent occurrence!

And for anyone who missed the address to donate to... https://donation.dec.org.uk/ukraine-humanitarian-appeal



John






Monday 21st March 2022.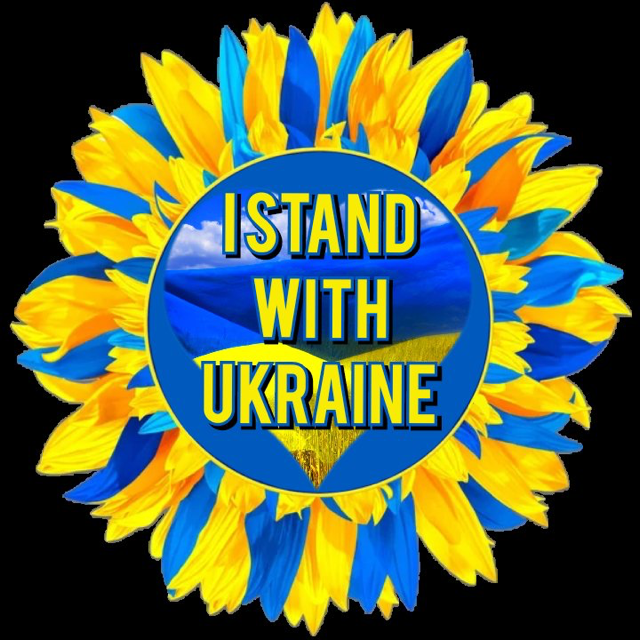 Sorry for slight delay, got such a bad cold the last couple of day could not think straight, so not up to trying to edit these pages!

Normally I would mark the spring equinox, but the brain was elsewhere yesterday!

I'm following the russian aggression in Ukraine and despairing at the wicked people in this world. We here at the EOG have crossed swords with a few, thank goodness they did not have weapons of mass destruction! Was wondering seriously about paying for my mooring for the year, then thought, if it all goes sideways no one will get my mooring money and I won't have a care either. Plan for the worst and hope the best!

With planning in mind I have started off the account of the year on the members section of the Forum, accounts and membership to follow. Our 19th Annual Meeting!

However we have had two leave the steering group this year, Tim and Mat, thanks to both of you for your council over the years. Both have sold their boats so cannot of course run the group.

So we are looking for a couple of people to fill their places. Would love to have one of the new Selway-Fisher Senior builders on board, or indeed anyone owning one of our designs, you certainly do not have to be a builder... A restorer would be great... but not mandatory!

The steering group at the moment consists of Eilard, in the Netherlands with an MG design, Nick Lonton with the WW, John Stevens, GRP Eventide, Simon with the GH, and myself with an Eventide. Of those Nick and I are the only builders as well as sailors/owners. The steering Group are consulted on any matter regarding our finances or our constitution, by email, and maybe only half a dozen times a year. Fancy joining us? Mail us at enquiries@eventides.org.uk .

We have rising temperatures here in Essex and if the chilly easterly wind dies down hope to see really warm weather later this week, time to take the heavy covers off?? Cannot see us getting snow now, but stranger things have happened. (I remember waking up to snow one Easter, camping!!)

Bought my antifouling last week, Marclear or EU45 as it is now known. 'Fiddler's Green' will have a dark red underside this year, last year I used the last of an odd mix up of old cans I had in stock, ended up sort of plum colour???? Still worked though, as once again we had the cleanest hull in Bradwell at the end of last year.

We have bid farewell to another of the 'old school' at Bradwell, Ian, the yard foreman, crane and boat lift operator. Hello to Beth, she expertly lifted me out last year and parked me on the hard standing. Hoping she will be re-launching me in April. I have trained many ladies to be expert boat handlers, so good on her!

Have been promised our traditional marina mooring back this year, right under the marina bar balcony. Sad thing is I probably will never sit up there again to admire the view, no longer the marina bar, now an up market pricey bistro bar!

Some changes are for the better, this one has proven not to be so.

So signing off, reminder we would like a couple of volunteers to help with the running of the group, do mail us, or phone if you want a chat first. 01621 778859.

John

Sunday 13th March 2022.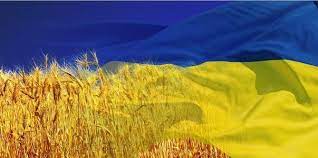 Sorry for slight pause in communication, we took a well earned holiday, at least the boss had earnt it, she has been looking after a member of the family for 5 weeks after they had a major op. School bus as well! Two young children. Exhausting.

On the Eventide front we have not had a single mail in the last week, cannot recall last time that happened, maybe the world is so appalled by the actions of the ruskies they are all holding their breath. (Do I pay for that marina berth for 2022 or will there be a marina to go to, it being right next to a ruskie target?? ) Which ever way this plays out in Ukraine it is not good news for anyone. Simply astounding that this is happening again in Europe.

Had a mail from the DEC with a thank you for our donation, great news is the gift aid bumped it up and the government matched that, making it a nice, sizeable sum!

Heard from a few family and friends that they have done the same, good that so many care, Ukraine needs us. Holiday destination of the future?

https://donation.dec.org.uk/ukraine-humanitarian-appeal here is the link I used again in case you missed it!

We have a yellow and blue ribbon on our car and on our way to and from Norfolk, we have seen a few others following suit. Flags being displayed etc. Local groups trying to do what they can, collecting toiletries etc., for the over 2 million people who have only what they stand up in and can carry.

Wish there was room at out cottage to put up a family....

Hoping for a quick end to Putin to put this right. They will pay....

John
Friday 4th March 2022.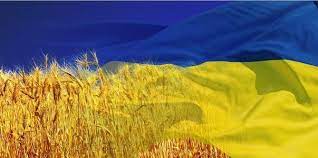 Sadly things have gone from bad to worse in Ukraine and I fear worse is to come! Seems trivial to write anything on these pages at the moment....

Here are a few of the ways we can assist.
https://www.unicef.org.uk/donate/donate-now-to-protect-children-in-ukraine/?gclid=EAIaIQobChMI0Jv14fus9gIVSOztCh3qHgLVEAAYASAAEgJNO_D_BwE
https://help.rescue-uk.org/ukraine-dec-se?utm_source=google&utm_medium=cpc&utm_campaign=dec_ukraine&utm_content=ukrainedec&gclid=EAIaIQobChMI0Jv14fus9gIVSOztCh3qHgLVEAAYAyAAEgKA8_D_BwE
https://donate.redcross.org.uk/appeal/ukraine-crisis-appeal?c_code=175151&c_source=google&c_name=Ukraine%20Crisis%20Appeal&adg=&c_creative=generic&c_medium=cpc&gclid=EAIaIQobChMI4PzKofys9gIVhe3tCh3IaQShEAAYASAAEgJvefD_BwE
https://www.gov.uk/government/news/ukraine-what-you-can-do-to-help
https://donation.dec.org.uk/ukraine-humanitarian-appeal
The last one is the one I chose.. Run by the Government. The least we can do...

John
Sunday 27th February 2022.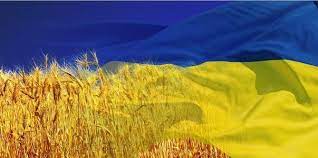 If you ever wondered how the Ukrainian flag was decided, this is it, Wheat and a blue sky.



The world has just started to recover from the chinese WhuFlu onslaught and now the fruit cake in russia does this! Feel so helpless and can only say everyone I have spoken to is 100% behind Ukraine on this. Sure you feel the same. The sooner we can get these brave people into NATO, the better!

John
Tuesday
22
02 2022
It's one of those funny dates!
You can read it back to front or even upside down!

As I suspected, the Storm 'Eunice' last Friday caused mayhem, 122mph winds, the highest ever in the UK, recorded at the Needles, Isle of Wight. Driving down Saturday to check the boat there was an old dead elm tree down in the road every 100 yards!

We had 2 days of power cuts, running on generator some of the time, others are still off 5 days later. So many power cables cut. To add insult to injury Storm 'Franklin' came through after it and took more trees down, a couple at the end of our lane.

Surprisingly, considering the severity of the storm, my covers stayed on! A few of the cords frayed a little but stayed intact, replaced with new on Saturday. Hope your boats came off unscathed. Sadly down at Bradwell someone had left a genoa on the roller reefing gear on a boat afloat and it was now unfurled and destroyed, flying in ribbons.... A good £1000 worth to replace! Do not know if the sail had been secured with a tie, or just left furled. So many lose headsails like this. Every year on the Blackwater I see a couple. Takes a moment to attach a strong bungee around the sail and to make sure the reefing line secure... Do it as a matter of course every time we leave the boat.

Because a sail unfurled caught the wind toppled boat over, smashing into another on the hard at Bradwell some years back, they have always demanded all sails be removed when boats stored ashore. Why would you not? Time to get them off and washed and checked for damage... However I noticed a couple of boats with roller reefing head sails still on?? No point making a rule and not enforcing it! Glad they are not next to me on the hard..

Not had any feed back on the insurance question for wooden boats. Had one re GRP, and his insurance company was fine with older boats, just the normal periodic survey.

Wondering if owners actually have insurance, a worrying thought!

I have given up on my sail maker making me a filler strip to bridge the small gap between my two tarps. Now having said that, will he amaze me?

John




Thursday 17th February 2022.

Thought I'd get my retaliation in first, as the big guy used to say, tomorrow we are due for Storm force 10 winds here and that will undoubtedly cause disruption, maybe power and phone/internet outages... So an early update for the pages.

Been having conversations regarding insuring our craft.

Heard some disquieting views expressed by some insurers. Seems some think plywood not a boat building timber.?? One has to wonder if these firms are run by millennials that are unable to think for themselves and live by Google.

Another firm states they do not insure wooden boats over 50 years old? Wonder who does insure all the Thames Barges, Oyster Smacks and the hundreds of classic boats seen afloat each year on just the Essex Rivers???

Another firm saying they do not insure anything with a value of less than £40k. So if all harbours and marinas ask for proof of insurance and presumably get it, who is insuring the smaller older craft moored there with values under £5k???

I insure with 'Craftinsure' who are happy to insure my 32 year old boat so long as it has a 5 yearly survey. I am happy with that as, though I built her and try to maintain her to the highest level, I could miss something... (not done yet!!).

Without a survey all boats are uninsurable!



Its a bit like still getting my 1968 Morris Minor van MOT'd, I know I don't have to, but for safety's sake, is not an independent check worth it? ( I know its a lot cheaper than a survey, but same principle.)

So Owners we would like to know who insures your vessels, and do you go for 'full comprehensive' insurance as I have, or simply '3rd party' risks... Have there been any issues with getting insured, or conditions put on you or your boats.

I have just renewed my 'Craftinsure' policy £250 for a year, for all UK waters and the near continent, including Irish waters. Covers storage ashore and trailing to and from storage too. Value put on my Fiddler's Green is £25k, this I hasten to add is twice her market value and the sum the surveyor thinks I would have to pay to buy a fitting replacement.... A good GH 26?? Just pray I never have to put the insurance to the test!

I have conditions on the insurance, as one would expect, and reasons for discounts, Full Yachtmaster, (And Boatmaster), marina based.

I know there are swinging moorings on the River Blackwater that a former insurer refused to cover as they were so exposed. Not that I moored there but as soon as I mentioned River Blackwater it popped up. So wondering who covers the 80 odd craft off St. Lawrence and the Stone, Marconi Y.C. moorings??

On the other hand all the companies I have insured with Pole Star, Powells and Craftinsure have always been happy with my, owner maintained, half tide mooring at Tollesbury, for summer use anyway! Those that have seen the write up on that mooring would be happy to moor a much larger craft than my F.G. on it!! (All year!!)

Not sure I rate the chances of any boat on a swinging mooring tomorrow though. Storm Eunice is going to bring Storm Force 10 plus and that is not clever if you are afloat!

To be honest being ashore with a tarp on top is going to be dicey in that strength of wind.

Speaking to my daughter in Devon today, they have winds of over 96mph predicted. The BBC says maybe over 100mph.

Time to really batten hatches!

John



Sunday 13th February 2022.

Rather a quiet week, I had an enquiry about updating ballast on an Eventide, and adding extra area of 'lateral resistance' under water, to help off set Weatherhelm and was able to answer it and direct the restorer to the page about weatherhelm and ballast on the site...

Also had an enquiry from Dave re a wooden Waterwitch project he is wanting to sell. I have offered to sort an advert out for him. The boat is presently at Widnes boating Club.... NW England. More soon on this one.

We have had a very chilly southerly breeze today, F7. Do not expect it to be so cold with that wind direction. Outside temp only down to 8C but with the strength of the wind it feels cooler! Had to work hard in the garden today just to keep warm... 10 barrow loads of hedge clippings to gather and cart away..

As we are still only in February it is to be expected, I suppose. During the past week we have had real spring temperatures most days.. bumble bees confused.

Managed, on my travels last week, to pick up a new Jabsco water filter cartridge for the boat's drinking water system. Maldon Chandlery the cheapest at £29.95. I recall just 4 or 5 years ago these were £20.00!!!

Inflation or a shortage of carbon maybe? Or the plastic the tub is made of?? Have a sneaky feeling once you have fitted one they know they then have you and as you should replace the filter annually, so they just hike the price year on year, some outlets selling now for £40.00!! Daylight robbery.

Still my water system has always had 'sweet' water, nothing worse than being offered a cuppa with scum on top or glass of water with bits, from foul tanks! Or dodgy water hose... Does annoy me when thoughtless people dangle the end of the hose in the Oggin!

Do you always drop the purified tablets in when filling? (Aquatabs). Got to be worth it to protect the crew! The filter removes any bad taste, and the chlorine taste and with silver in it kills bacteria. Ahh!, perhaps the price of silver has shot up!

Rain coming down now, amazingly it is needed, gardening Friday and planting shrubs, found the ground bone dry up to a foot down?

Had the return of a welcome visitor last night, one of our Badgers, had not seen them since November. Hope they are back tonight as the peanuts are out there for them!

Time to toss another log on the fire and find an old western to watch!

Roll on summer.

John
Sunday 6th February 2022.
Blowing F9 here today, NNW, hope your covers secure!.

John
Saturday 5th February 2022.

We actually had rain the other morning, first time in ages, been an odd winter thus far. We have crocus and daffodils in flower, the snowdrops been out for weeks now. Have a sneaky feeling winter is nowhere near done with us yet though, another severe cold snap in the States is barreling its way across the Atlantic... Wait and see, be prepared.

Keith building the latest new Senior, 'Dipper', has sent more pictures of his progress, he is so nearly ready to launch...





In point of fact Keith does have have quite a lot to do, but I am betting there will be an official launching sometime this summer! He is investigating launching site around the Essex and Suffolk rivers.


Carl who I send the DVD film of the 'Building of Neptune's Nereid', has sent a cheery thank you, hope it spurs you on to start building Carl.

I have just found a few pics of a Bawley named 'Carina' sent in by owner Mark, not sure if I had shown them so doing so now, apologies if repeated!







Bawley

'Carina'

rigged with temporary spars berthed in Oare Creek Kent, and out sailing!


I am buying some more Marclear/EU45 antifouling in the next couple of weeks, but not workboat red, that's sadly no longer available, just red! Sadly I can no longer buy at a discount and pass it on, but you can still buy direct, see the advert. I am told that quite a few boat owners in Bradwell have shifted over to EU45 having seen how clean F.G. is every haul out.

I left an advert for Marclear/EU45 up in the former marina bar, where now the new managers have converted it to a posh 'bistro' and

its

not sailor nor family friendly...Not in my or a lot of others view anyway. No comfort food, no children's entertainment... Do not know if the advert is still there, doubt it.... Told the 'Green Man' just a short walk away, was doing good business last year! Don't know many sailors and crews that want 'west end' food after a day afloat, Ham and Chips or Fish and Chips the normal order of the day! Try asking for a sausage sandwich there now!

One of the little tricks I use to make our boat go better and to prevent fouling, is to polish my prop. Why? I hear you ask... Well a polished prop works better, smoother water flow and the exposed metal in a prop is quite poisonous to most fouling, so every year I have a clean prop at haul-out, with maybe 3 dizzy barnacles on the prop nut! Every year I see boats with great balls of fouling on the props, making them useless, why, because they paint them with antifouling.... After a few hours whizzing round most of the poison has leached out, just leaving a nice layer of inert paint for the barnacles and weed to grab hold of. You never see the professionals painting props!

I polish my prop blades every spring so I can see my face in them, takes a few hours with a polishing mop on the battery drill and a stick of metal polish, but every year till recently I have had to first clean off a hard layer of lime scale. I experimented about 3 years back with a scotchbrite pad and kettle de-scaler, it was a far easier job.





Since then I have been purchased little pots of gel de-scaler, that clings to the metal and paint the prop with that over winter, wrapping the blades in cling film. Works a treat! Will knock at least half an hour off prop cleaning time! One pot more than enough for two years prop cleaning!

I have a very small purchase list for fitting out, a new drinking water filter cartridge is one of the few items, other than antifoul, and the Maldon chandlery undercut all the online sellers.. will be dropping in there at some stage for a new filter.

After the gales last week hope you have checked your covers, mine never moved!

Stay safe,
John
Saturday 29th January 2022.

Yesterday had the assistance of a real sailor, with thousands of sea miles under him, to rig another tarpaulin on F.G.. The grandson, Brandon, from HMS Queen Elizabeth! Rigged a small tarp, 2 x 4 metres, to just close off the back end of the boat, to prevent snow blowing in. The boat is facing SW and that end neatly closed, but the stern is facing NE and was open to snow, when it comes, not any more.

Still waiting on the sail maker coming back to me with a price for a narrow, 4ft wide, cover strip, from the mast aft, for about 4ft, to allow the small gaps by the standing rigging, next to the mast, to be snow proofed!

Had a couple of boats sell from the website, hoping for a small donation as a result, helps keep the site online... One was the GH 31 that sadly sank and was recovered at Tollesbury. 90% restored now, but Tony who has done all the work, sadly injured himself. Nothing to do with the boat I understand, but it has prevented him from going further. Hoping the new owner will get in touch.

Had a donation in from Carl Bell for a copy of the 'Building of Neptune's Neried'. Carl is contemplating an Eventide build! DVD on the way Carl.

Have been watching the weather for a few weeks, expecting that storm in the USA to get here and give us snow. Think it has narrowly missed most of the UK, we have F7 winds here, worse in Scotland, with snow, but now watching for the next storm, currently hitting the States with record levels of snow, a 'cyclonic snow bomb'. I would think mid February we might get the remnants of that.... Glad I got my cover on yesterday...

I hear the dredging and dumping of sand and gravel at West Mersea is done, just awaiting a survey to see how effective it has been. Can see vessels moving in and out of Mersea Quarters, so channels are very much open!

Today will be taking part in the RSPB bird watch here, but noticed the squirrel has scared all the birds off!

With many Covid restrictions lifted, but the infection rates no longer falling, wondering if fitting out will get delayed again, if we have to go back into lockdown! Sensible people are still taking precautions!

John



Saturday 22nd January 2022.

For the first time in a little while I find there is little to report.

The Dutch dredger working off West Mersea has gone and the weather here has been calm and occasionally foggy.

The only mails we have had recently regarded the possible sale of a Steel Eventide in London, but then the family of the late owner stepped in and they are deciding what to do with the boat. Sadly it is in need of a lot of work, it's steel and rusted badly in places. She may well come onto the 'market' at some later stage.... One heck of a project!

I have just bought another smaller tarpaulin from 'Tarpflex'. Again heavy duty, should be good for a few years. This one is to close off the stern area and is just 2m x 4 m! I had been waiting for the sail maker to come back with a price for a full winter cover since October... He did Friday, £2500! A non starter. He realised he did not have anywhere near the amount of offcuts needed. However he is gong to meet me at the boat next week and going to give me a quote for just a strip by the mast, 4 or 5ft wide, with slots for the rigging. A few zip fasteners and that should keep snow out OK. Hoping the price will be within my budget.

As America is now having snow, sort of expect that cold weather to wander across the pond in 10 days or so! Have to be prepared.

It has been getting down to near freezing every night recently, good frosts, but still no ice on the garden pond. So not deep cold as yet... hope you remembered to drain your freshwater tanks and top up antifreeze if, like me, you have an indirectly cooled inboard.

The only thing vaguely boaty that I have been tinkering with for a while, and really got into gear this week, is the copying of decades of analogue 8mm camcorder video tapes to digital. Involved downloading an old version of a Sony video capture program, capable of saving tapes, buying a used digital camcorder that could play analogue and cleverly convert the tapes to digital, plus a special additional 'card' in the computer, with an 'i-link' connection and then buying and storing on a separate usb hard drive. 3/4 the way through now! My head hurts....

Then I have to sort all the clips out for content and burn them to DVD.. I will be posting copies to all and sundry! Reminder, to myself, buy a big stack of DVD's using our eBay page!

A lot of clips of Eventides over the the years, 1991 on! I will try and get stills from these to add to the site.

The other bonus is that with the same tech I can save and edit clips of film I took during the second part of my round UK trip. A lot of editing needed with that footage before I can condense it down to a few 30 min films....

Will keep me out of mischief for a bit.

Time to relax in front of that log fire whilst another 90 minutes of old tape is preserved...

John

Saturday 15th January.
I have been watching 'Scald' that little Dutch dredger from the cottage, and on my phones AIS app. Still up and down twice a day! I contacted Roger who feeds us pilotage info regularly to find out what he knew.

He was aware and has spotted the dredgers effects from the Mersea shore, you can see the extra sand. He has been contacted by worried boat owners from the Tollesbury area, with good reason, as the channels are going to be very different next season if not non existent! He has sent me some clips of the work in progress filmed by drone and by the Environment Agency who are involved in the work. Very interesting, seems the first dredger was spraying sand and gravel from a jet onto areas they want to build up, as this happens a HW there is a good chance the sand will gently drift off with the ebb of course. Roger says he will do a survey of the area early next season. Look forward to seeing that and will publish it here.



You can view this here (Preparation for Cobmarsh and the Packing Islands)

You can view this here (Dredger Sospan Dau)

You can view this here (This shows how vulnerable Cobmarsh is coming)

Roger also sent me a smashing photo of the Eventide 'Mayna'. Sadly she is no more, she was allowed to rot and fell apart....I salvaged and passed on the sails, the rig was still at the Maldon boatyard last I heard 2 years back.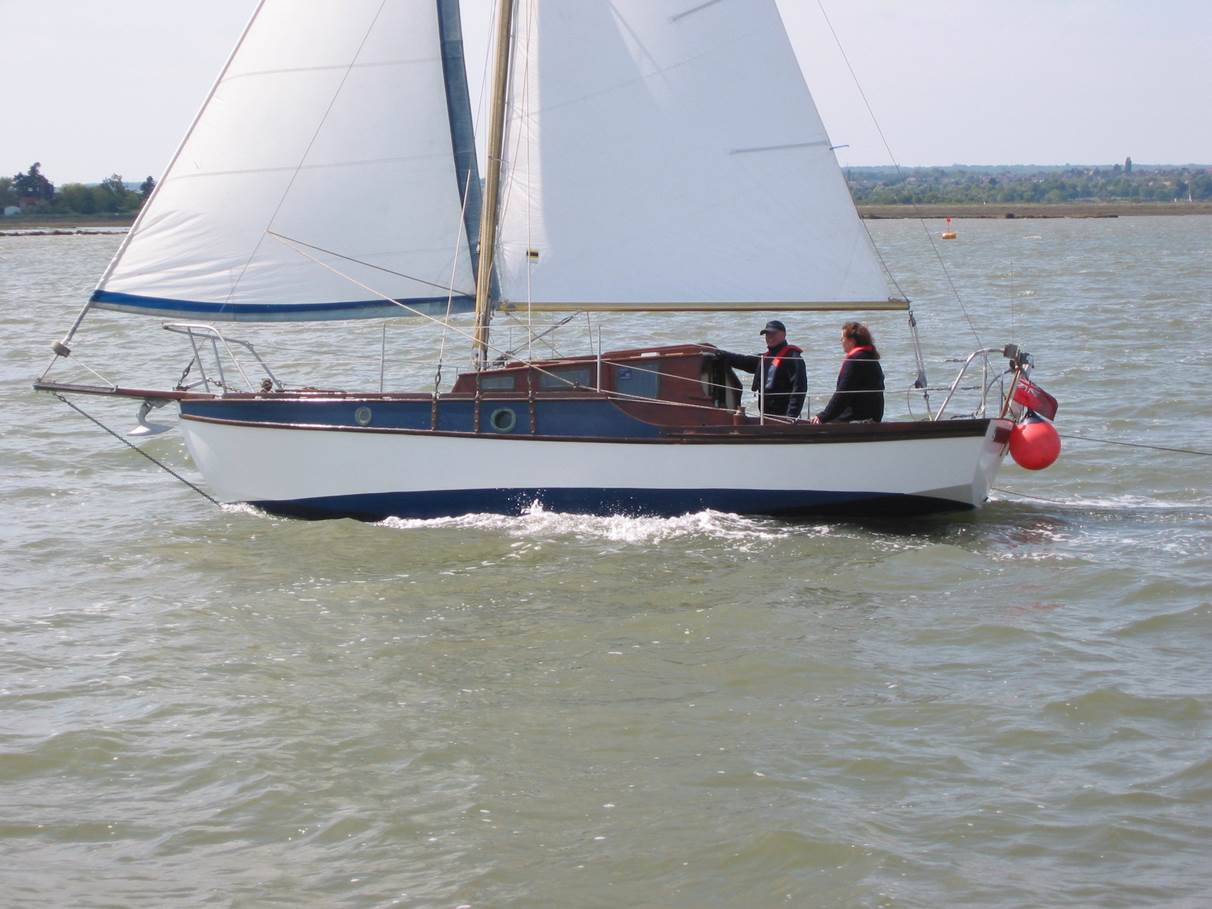 'Mayna' off Mill Beach, R. Blackwater, Spring 2011. Photo by Roger Gasper.
I wonder if anyone else noticed the obituary to James Wharram last week.? James sadly was suffering from Alzheimer's and took his own life in December, aged 93!.

He was as infamous for the naked ladies he attracted as crew as he was famous for his adaptation of the Polynesian catamaran for modern plywood construction. His designs have inspired many to become backyard boat builders and go on to sail the Oceans. James was still sailing late in life with two ladies, in a 63ft Cat named 'Spirit of Gaia' which they sailed round the world. At 80 they undertook a 4000mile voyage from the Philippines to the remote islands of Anuta and Tikopia.
He was a real character!

Matt with the GH in Brighton contacted us last week, partly to tell us the tan mainsail he was advertising had gone, but the white one was still for sale, and partly to enquire if anyone knows of a boatyard on the south coast, or anywhere come to that, that can undertake real shipwrights work on a boat these days. He has been plagued with a leak he so far has been unable to source and stop. Any suggestions?

The fog has lain heavy on the Blackwater and most of southern England for a couple of days now, making driving difficult. Have a thought for that dredger, still out there back and forth!

Finally John Stevens reminds me the Coast Guard are celebrating 200 years this week. Grand organisation I very nearly joined when I retired from the Marine police, all those years ago...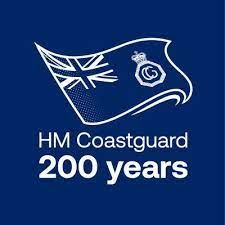 John

P.S. late Saturday night I noticed the dredger 'Scald had veered off east and was on her way back to the Netherlands, guessing job done!
John

Monday 10th January 2022.



Mission accomplished! 99% covered now, waiting on the fitted cover!

A Seagull customer just happened to send me a picture of his Seagull ready for use, on a Senior! This one is in Darwin Australia, awaiting more info from the owner, Kit. Says his father built it.


Name and further details await!

Hope you have taken time to read the adventures of Brian and Joyce in 'Tusk'. Log log to read.

All for now,
John
Friday 7th January 2022.

Amazed no one noticed I had the date wrong yesterday! I have corrected the typos too.!

That little dredger is still up and down the wallet twice a day, I would suggest extreme caution when entering Mersea Quarters next season!

Simon has come back with a conversion on the log of 'Tusk'. The intrepid round the world voyage by the Cooks in the 1980's. there is a link here to it:-

https://drive.google.com/file/d/1BO9KEks1YdVlghj1VC0_mNAKqrACoAX_/view?usp=drive_web


Had a sad mail from Juliet who had salvaged her late father's WildDuck 'Whisper'. After a careful examination it has been found to be well beyond any realistic restoration so she has taken the sensible choice and it is to be broken up. She says there are many fittings that could well be reused so she is going to set them aside and contact us with a list later. I recalled spending two months one summer with a beast of a sabre saw, cutting up another WildDuck wreck. That one was rotten to the core, not a single steel bolt was left, riddled with rot, I am amazed it never just fell apart. Kept me in firewood that winter though.

I am off down to Bradwell on Sunday, our friend Andrew, our ex GP, is going to assist getting the tarps on her. Still nothing heard about the fitted cover.....

Time to go and throw another log on the fire.

John

PS.
I have just managed to convert and add another log to the logs page. I had been having problems with this log for years, but a concerted effort, egged on by Simon our GH rep and I have finally managed to publish it. Well worth a read, a 10 year circumnavigation by Brian and Joyce!



Thursday 6th January 2022
I have been watching with interest, the comings and goings of the Dutch dredger 'Scald' in the entrance to Mersea Quarters, every day except Christmas day it has made two trips up to dredge off Harwich and back to dump in the Quarters. If the vessel is 80 x 15 x 3 that's about 3500cubic metres of gravel a trip, 7000 a day! That's a lot of sand and gravel. The creeks inside the Nass are going to be very different next season! Today she is still at it so that is over 30 times 7000 cu Metres of spoil dumped to date! I am surprised it does not show up as a new island at LW... of course she dumps here at HW, and dredges off Harwich at LW...

No new enrolments and heard nothing back from a couple that enrolled recently, have to wonder why they enroll sometimes, if they do not respond to the welcome letter and a simple query or two....

Took delivery of a pair of very heavy duty tarps yesterday, off to the boat at the weekend, weather looks OK, to fit them, will not 100% cover her as the mast is up and the shrouds get in the way, but it will keep most of the weather off. Think I may have a long wait for my fitted cover.... We had a snow flurry yesterday so the race is on to protect her!

Was down there the other day and have repositioned the solar panels, removed the anchor to make it easier for them to be tilted skywards. It was a dull and dreary day, but they instantly gave a 0.1 amp charge on the fridge battery bank. The other batteries were fully charged. The fridge was only a smidge down at 12.9v!. What an easy way to preserve lead acid batteries, and saves carrying them home!





Above Fiddler's Green sat on the hard standing at Bradwell marina. The solar panels affixed temporarily to a small spar lashed across bowsprit. When I get the covers on eventually these will be just outside the cover. I removed the flexi solar panel that sits atop our spray hood. Safely stored at home now. Spray hood will come off to be cleaned when tarps fitted.






Above a couple of pics of the large diameter s/s tube I have cut the top side out of and shaped to fit round the boom. Padded with a bit of old carpet and with a hole cut out the bottom of it for the mainsheet eye on the boom it is remarkably strong, just secured with 5 heavy duty electrical ties. I can lean on it with the end in the crutch at the stern and it does not flex! The tarp and later the boat cover, will be draped over this! I have also secured another bit of carpet on top to cover the topping lift eye at the end of the boom, to save the tarp/cover. What with that and the lengths of 1/2 inch pipe insulation on the guard rails and other hard points, it should ensure the cover does not chaff.

I heard from Martin the previous owner of 'Cailin', the Levanter 33. She has been sold and is off to Gweek in Cornwall, lovely part of the world! Removed her listing from the 'For Sale' pages. Hoping the new owner gets in touch.

Spoke to Stuart of Marclear/EU45 antifouling today. He tells me quite a few at Bradwell have been convinced by the condition of F.G's hull at the end of every season and are switching to it. We used to win the prize every season for the cleanest bottom! I will be going to see him later, down near Canvey Island, to buy some more red antifoul. I have run out. Sadly still none of the workboat red available, a deeper red and very suitable for F.G. as it almost matched the tan sails! If anyone interested in buying any use the link on the home page, he is selling direct now. I'm told a few Eventiders buy it every year, the message is getting out! It works!!

Lastly heard from the 'Yardmaster' at the Greenwich Yacht Club on the London River. (My old stomping ground!!) They have an abandoned steel Eventide called

'Manana', sadly the owner has passed away. I

t has been left to fill with water in their yard. He tells me the hull is shot, tapped it with a hammer and it went clear through, a jet of oily bilge water came out! Shame. Seized solid Sabb inboard too....

However it appears to have a standing wooden mast and other parts that could be salvaged. He is offering it to GYC members first but does not think there will be any takers. No crane there so is going to be tricky to get the mast down.... But if anyone in the market give me a shout after the 17th when the deadline for GYC members expires and I will pass his details to you.

Time to throw another log on the fire..

John


Saturday 1st January 2022.
New Years Day.

Wishing all our members a very Happy, Healthy New Year. May we enjoy balmy breezes and sunshine for a change!


Seems we were right yesterday was a world record 15.8 degrees in the UK. Today New Years Day has started with a temperature of 12.7 here on the east coast. Just hoping that we get some semblance of a winter, spring, then a great summer. For a change.!

Stay safe out there.

John