---
These pages will be updated on an almost daily, certainly on a weekly basis, from all the mail and information coming in to us.
from Jan 2010
---
Click here to read the 2004 News pages
Click here to read the 2005 News Pages
Click here to read the 2006 News Pages
Click here to read the 2007 News Pages
Click here to read the 2008 News Pages
Click here to read the 2009 News Pages
---
Friday 31st December 2010.
Happy New year everyone!
Good sailing in 2011.
John
Wednesday 29th December 2010.
Another one ticked off! Hope Santa brought you something useful! (Pair of new Musto Sailing shoes thankyou very much!).
We have had another new enrolment, Ben looking at maybe building a Senior. He has built a Selway-Fisher Highlander 11 dinghy, so this is a step larger!

Nice job Ben!
Ben hails from West Lothian, Scotland, and amazingly is another of my Seagull customers of old!
We have also had a couple of mails re the Kenneth Evan's designed 'Sea Rover' we have included, one from an owner, another from the daughter of the designer, thanking us for keeping he father's legacy going. a pleasure Christine.
I have had a deluge of mail from Brian and Joyce the owners of the GH 'Tusk'. He has sent loads of pics and text, that I will be ploughing through and uploading to the site soon.. thanks Brian. Good to know 'Tusk' is still looking after you both.
Otherwise it has been quiet here, now just waiting for the postman to deliver that half price of special International high speed antifouling I bought via our eBay page, for the lads fast powerboat!
Happy New Year to you all and Good sailing in 2011!
John
Friday 24th December 2010.
It is certainly quiet here... not even a mouse...... Can I then take this opportunity to wish all our members and friends a peaceful Christmas and happy New Year. Many thanks to all of you who have contacted us here to wish us seasons greetings, and to all of you who have so generously donated your time and effort in articles and snippets to keep this site at the top of the list, the best!
Over the Christmas break I will attempt to start off the Winter edition of the Newsletter, (Did you know winter only started officially on the 21st! Does not feel like it!). As ever we welcome your logs, pictures, handy hints anything that others might benefit from reading.
We are especially interested in any logs or accounts that include or witness good seamanship. We have a trophy to award!
Closing down for a few days, for a few warm rum toddies.
John
Tuesday 21st December 2010.
Happy Solstice!
Tried to see the lunar eclipse this morning at 0530 to 0800ish, but thick cloud! Was dark just before dawn though! Considering the full moon yesterday evening which lit the snow covered landscape, it should have been light all night.
Never mind, the consolation is, the days are getting longer! Roll on spring!
We have had one new 'Friend' enrolment, Robert in Scotland, with a ski boat? I have asked him why he has joined, but have not heard anything as yet!
After my bout of 'Manflu' Darian has come down with the 'pinkflu'; same, only for ladies! So I am on galley duties....
Hope it gets better for the big family day!
All the best to you all this solstice night, and no, John will not be dancing round the fire in the garden, it's still covered in snow!
John
Saturday 18th December 2010.
Well we have the snow again, last night was the coldest round here for a while too. Bearing in mind we are just a mile from the sea and sitting on a peninsular 3 sides enclosed by water... It was minus 8 here last night. Today we have had 1/2" of snow in about an hour, with the promise of up to 6" overnight and tomorrow. Pleased to say the new owner of 'Everjoy', the boat in our garden, helped me cover her up and there is a huge white snow-boat out there!
During the past few days enrolled another member, Welcome to Dave with the Eventide 'Redwing', berthed on the Solent but he hails from Yorkshire! Now that is a long commute for a sail!
Received a nice donation from Ian Wilson, the new owner of 'Everjoy'. Sent him a CD of all the old drawings.
Whilst on the subject of drawings, it was brought to my notice that we are missing a sheet from the 3 Tonner drawings. Sheet 8. The schedule of materials. Though this sheet is woefully out of date, specifying timbers we would not use today, (Build it all in Iroko!), it might serve as a guide. Today we also suggest laminating everything in Iroko rather than using solid..... so you can see a schedule would be rather different today. Which is a thought, has anyone made up new lists, based on modern thinking, if so, how about sharing it and getting your name in lights!
A week to go before the day, so watch out for the snowmen!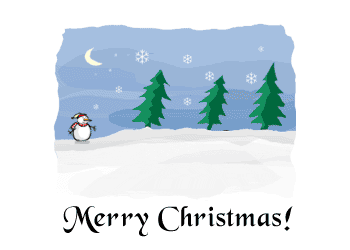 Oh, Oh, here they come!
John
Wednesday 15th December 2010.
It gives me sadness to report the death of another of our designers. Colin Faggetter sadly passed away, last September. We have just been informed by Sheila, his widow. Colin joined the Owners group at the outset, putting his name and drawings behind the group. He also strongly believed in the premise that an owners group must be run by owners. He then added to our list of drawings, by presenting us with a raft of different designs, from rowing and sailing dinghies, modern pocket sail cruisers, to a Ocean type cruiser racer. We have been paying a small royalty to Colin on any of these extra drawings sold...
We hope that we may continue to market these drawings on Sheila's behalf.
I will be writing to Sheila expressing our best wishes for her.
John
Friday 12th December 2010.'
Well 'Fiddler's Green' is at last ashore and tucked up in her barn for the winter, now the snow has gone! Hauled out for the pressure wash she had no barnacles on the hull, just a few dizzy ones on the prop.
There were several jellies, one on each anode bolt, not antifouled, and one on the speedo paddle wheel! The bottom edge of each bilge keel had a few to, reckon that is because I have run into the mud a few times and scraped off the antifouling there, otherwise just a coating of slippery slime that easily washed off. So the Marclear antifouling yet again has out performed almost every other antifouling in Bradwell. The boatyard lads say that on some boats they could have used strimmers!
We were lucky with the weather, it was positively balmy at 5 degrees C! Gentle breeze too meant that the mast lowering was done in moments, with no snags. See Owners Tips page!
She is now under cover in her winter quarters. I am just out of the hot bath, must be getting older!
In the last few days another 3 enrolments, one interested in the Wild Duck, Welcome Bernie in New South Wales, another, Lauren in California wanting a Senior..... to buy or build... and the last Todd in Texas just interested at the moment, have asked which design has taken his eye.. all joined as 'Friends.'
I will now have to find time to add all those new pics we have had in!
Tomorrow I now have to empty the little moggy van of all the remaining mooring ropes, fenders and other last minute gear, fight to get the spray hood off than get the lot in the washing machine, (easy care 30!). Now the jobs lists begin!
I have to replace my log, so the echo sounder is being replaced too. Using our eBay page I struck lucky and got new ones 40% off!. Nasa Clipper Range. Thought I might be clever and reuse the old echo sounder transducer on the new head, but the end fittings totally different so could not try it out before I hauled out. What the heck might just as well fit the new one. Though the log is knackered, display gone, the Echo sounder is terrific, so that will be recycled! They are VDO make and 20 year old!
Have to psyche myself up to repaint the cabin top and deck. We have worked out it was last painted 22 years ago! Not bad Eh! We named the boat in 1989, launched in 1990 and it was done a year before that. was easier then, in a covered dry barn with lights etc and no fittings on the cabin top to get in the way! All that Treadmaster to mask up...... That's another thing, Treadmaster is 20 years in use and scrubs up wonderfully, how many other non slip decking can you say that of. That reminds me, time to call the surveyor to let him know we are ashore at last....
Had a wander through the forum pages the other day, some very interesting threads there. Good to see technical advice being offered by owners. Worth a look if you have 5 minutes.
OK enough from me, almost time to find the bouncing snow men again!
John
Monday 6th December 2010.
Well Freezing fog now, just gets better Eh! I am hoping for a ridge of high pressure for Friday and then I might get my boat out! Looks as if Thursday might be OK to slack off all the rigging, and remove the last gear from aboard, the spray hood etc. Be ready for mast lowering and a quick dash to the barn.. well overdue!
Welcome to Richard Roberts who is interested in building a boat for use in the Thames estuary and 'upalong' too, interesting project. Also enrolling today, Todd Brannan in Texas, not sure if he has a project boat in mind, will be finding out... Had another from Lauren in California interested in the Senior CD to build!
I will be responding to those last two shortly.
Lastly a big welcome to an old friend, Vic Maynard, He has always been a friend of the EOG, the other day he realised he had never actually enrolled, so has corrected that. He and Pauline used to own 'Buccaneer' years ago, sadly Pauline is no longer with us. Vic has often hailed me afloat, from the helm of a beautiful Classic, a Bawley called 'Emma'. (but the not an MG Bawley, but an original 100 year old traditional Thames Bawley Boat! They used to fish for shrimp in the Thames and boil them aboard...) He sails her out of Kent and attends all the Old Gaffers races, so is often in the Blackwater. I have a great pic of 'Emma' to add to the Friends Gallery!
I have sent some CD's out as well, a 3 Tonner and 2 Eventide CD's. (One to a restorer, for Everjoy, the other to a prospective builder!).
Ha an e-mail today with a copy of an article written 15 years ago, about our boat. forgotten about it. I will add it to the site, once I have figured out how to add a PDF file again!
Have had some great pic in over the past few days, Of the Swin Class 'Moonraker' being restored by Wayne in Australia, a professional boat builder, and it shows! also more of the Tidewater 'Alchemy', a few nice interior shots and one of her at anchor in Poole Harbour. Tempts me to sail south again!
Lastly pictures of the Lone Gull 'Dawn', the first Lone gull design. She is being rebuilt by Frank in the Netherlands, more pics to add to the site pages shortly!
Got the frozen cover off the Eventide 24 in my garden today (Everjoy), just to check all OK, after the snow. Dry as a bone and smelling sweet, not problems there then. I have a prospective purchaser coming to check her over shortly...
Time I got down to mine now the snow has gone, hope your boats are OK!
Regards,
John
Tuesday 30th November 2010.
Well Winter has arrived, we have the whole country ground to a halt with a sprinkle of snow! Cover secure on Everjoy in the garden! Hope your covers lashed down!
Here on the Essex coast we have just 1/2" at the moment, but a few miles inland they have 4". Roads all choked with modern cars all with slick type tyres no doubt. Remember 'Town and country tyres?
I can recall making up snow chains for a car in the 1970's, not too difficult to fit for the side roads, messy to remove for the main roads, and of course had to be fitted again when I turned off the gritted roads. i had a front wheel drive Austin Maxi and I breezed through the snow whilst most floundered into the kerb, it really was not rocket science, so why don't we do it today? Is it because we only get a week of this a year, could be.
As I have only just recovered from that nasty bug I am not going far! Don't like taking the old van out on the road if there is any salt about either.
As I am typing this the snow is now coming down fast, with flakes the size of half crowns, of course the cats are curled up snug indoors. I'm waiting for the boss to get home, she cares for the elderly locally and as only a handful of folks managed to get to her centre, they are being sent home early so all the staff can make their way home in daylight.
I have had an interesting mail in today from Roger and Kathy in Spain, they of 'Jua' fame years back. they bought a GH 'Moondancer' a few years back, have restored it and will be offering her for sale, pics etc to come. Slight snag is she is in Spain. Interestingly they are now selling up the nut farm and looking for a live aboard boat again!
Only a few more days of cold stuff, so looking forward to getting Fiddler's Green ashore ASAP! Hope you are snugged up for the winter. However just heard from the Captain and crew of 'Otteau' who are still in commission and intend racing Saturday! Good luck to them. I remember sailing in the snow 20 years ago, was not windy and was magical, but you need the oven on with a few potatoes baking!
Keep warm.
John
Saturday 27th. November 2010.
Still house bound with nasty bug, at least I can get up out of bed for a bit now! Would not recommend catching this one. Under docs orders not to go out in the cold till better..... keep taking the tablets.....
Can welcome 2 new members. David Clarke in Lancashire with a 3 Tonner and a friend Gaio Mauro interested in our designs, hailing from Lamon in Italy.
Thick freezing fog this morning, not nice weather at all and of course I'm spitting bullets because Fiddler's Green is still in the marina. Had a call from the lads down there asking if all OK, as I was due to haul out earlier this week. Though that a nice touch. We will have to wait for at least another 10 days for the weather perhaps...
Hope you are all hauled out safely and got those winter covers on, secure from driving snow.... if we get it. At the moment snow free in Essex and no wind either... But if and when it comes, an open ended cover will allow the white stuff to penetrate the defences and then thaw and freeze. That's where the damage comes... So a reminder to check those covers....
Enough for now, keep warm. Write up those logs and send them in for the next newsletter!
John
P.S. late Saturday, we welcome another 'Friend' enrolling with a 'Ballerina', Dave of South Australia!
Tuesday 23rd November 2010.
Just cancelled this months Essex get together, we were to use a new location after the fire incident at the Bell at Danbury. However yours truly has come down with Flu and we only had one other couple contact us. Sorry, will try and get it sorted for 2010.
Was supposed to be hauling out today, would have been chilly getting the mast down, but at least it is not snowing, will wait a bit now.
Me? I'm back to bed! Wake me in spring....
John
Friday 19th November 2010.
link to GH Black Sheep sailing from the Thames to Orkney!
I am hoping the above link works, I found it on our Forum, or rather after viewing another U tube clip on the Forum. Black sheep is known to us so we are wondering why we have not heard of this before.... Seems owners are shy to let us know about logs and trips they make, films of trips too!
Come on owners we need this sort of item on here for all the others.
Foggy and cold again today, crept over to Burnham and saw 'Dougaljo' tucked up snugly in Priors shed for repair. Talking to the lads they were optimistic of a 'real proper job'!
I am arranging a 'Sky hook' so I can remove the nice motor from the Eventide in our garden. The motor is sold and I have had one enquiry regarding 'Everjoy'. hopefully I will be able to find someone willing to give her the time and effort she needs.
Speaking to John the former owner, I have at last found out where the wooden boom is. At the Top of Salcott church tower as a flag pole! Wanted, 1 wooden boom suitable for wooden masted Eventide!
We have had yet another enrolment, welcome to Joao in Portugal who is looking at a Atlantic Clipper. Hope to hear more from him soon.
Enough for now,
John
Tuesday 16th November 2010.
In the last couple of days the EOG has welcomed and other 4 new members.
Brent in Tasmania, with at the moment a motorised canoe, want to see that! He in interested in our designs, a friend for now.
Hal in West Yorkshire has bought the Eventide 24 Tamarisk. Welcome Hal. Seems Hal has involvement with a rigging company....
Mike in New Zealand has joined and also donated for a CD of the Tidewater design. As Mike is a boat builder I have high hopes another MG boat will be born!
Thomas in Melbourne... USA! He has bought a CD of the Senior and we hope to hear progress from him in the not too distant future.
Welcome to them all
Had the phone call this morning to let me know 'Dougaljo' was on her way by trailer to Burnham, apparently the tractor towing the trailer had no cab and the driver arrived at Bradwell frozen! We had thick freezing fog last night, so everything covered in a thick white frosty layer. Though the sun soon broke through it was cold! So if you are reading this Doug, in the slightly warmer climes of Malaysia, she is on her way to the repairer!
I visited my boat again yesterday, whilst booking the end of season lift out... Filled the back of the van again! And there is still more to come off. I'm leaving the spray hood and it's attached solar panel whilst we have all this lovely sunshine by day, even if it's cold, the batteries are getting a good boost!
Solar power has come a long way in the last 20 years. I have had the panel on F.G. for the last 4 years and every time I go back down to her in the marina the voltage is higher than when I left her, the system works.
In our cottage we live at the end of the line when it comes to electricity, and so have a back up generator, however it is large and you cannot hand crank it, so a good battery is essential. After the battery lost charge, because I failed to test start the genny for 4 months I installed a 5 watt solar panel on the roof of the shed. Bingo battery fully charged when needed! Have just used the EOG eBay page to buy another 5 watt panel for my lawn mower shed. Saves pushing the darn mower to the other side of the garden to put a charger on it!
So why don't more boat owners use them? Seems many are put off by the initial outlay. However if protected from knocks, they have no moving parts and work in just daylight, John Stevens has just installed 2 on his boat, the technology is so good now his are mounted inside the boat, next to windows, and still work!
I have just used the EOG eBay page again, this time to buy new genoa sheets. Half the price I had seen elsewhere, and our webmaster gets a thankyou as well! Try it.
OK back to posting Seagull bits, and a couple of EOG CD's.
John
Sunday 14th November 2010.
Took the decision yesterday to haul out ASAP. So was at Marina late in the afternoon, there was a fantastic sunset, 'red sky at night, sailors delight' and all that, so what's it doing today? Tipping it down! So have we messed the weather up so much now even the rhymes had lost their meanings?
It was still and calm, not a ripple on the water last evening though and with perfect timing HW approached, so we could push the laden trolley up the brow easily, well it would have been easy except we chose the darn trolley with soft tyres! Part way up the slope with a laden trolley Darian had to come and help, as we were virtually the only people there, no one saw us having a laugh!
We filled the car and my little van, (to the roof!) and I have still got the electronics and a few other bits to bring off.. Oh and all the mooring lines, the life jackets, the bedding, the spare..... the list seems endless, yet when it's all stowed away on boats you do not notice it.... Boats are like Tardis's, (difficult apostrophe there!).
I have booked Lawrence Weldon of Ark Surveys to survey F.G. when she is hauled out. It is now a full 20 years since her launch and the insurance company want a survey for the renewal next spring. I have also had a gas survey done and all brought up to date. (Did you know gas regulators has ditch by dates on them, I didn't...). I have also replaced the rigging, all now new 6mm 1x19 with all new terminals. Did the guard rails at the same time with some of the 5 year old 5mm wire taken off, using one end terminal on each wire that was already there of course and new terminals elsewhere.
At the end of the job I had enough good wire to re guard rail another Eventide, (Glasstide) and a selection of used Norseman and Blue Wave terminals that I have managed to get new centre sleeves for. What did surprise me was the excellent condition of the rigging I removed. The rigger who assisted, (Well actually I assisted him!) took several fittings apart and could not fault the wire nor the terminals. So I question why surveyors condemn rigging over about 12 years old?
I have my own theory here. The rig on F.G. is slightly oversized, you could use 5mm on an E26. We had mostly 6mm. But I take the mast down and store it away during the winter.. I think it is the vibration of winter gales in the rigging with many boats that causes the fatiguing of the stainless. Pays your money takes your choice. i know I would much rather be ashore over winter, where all the jobs can easily be done, better still if like me you can find a friendly farmer with spare bay in barn! (But then you need a trailer.
Talking of trailers, strayed onto the forum the other day, wow there are some interesting p ages on there, someone wanting to build a trailer for a Wild Duck, someone else completing a fit out with some excellent tips. Surprising really that there are so few registered on it.... You do not have to register on it to read it, you can go there by clicking this link..... Of course if you feel the need to respond then you will have to 'Register' first, but it is painless!
Have had an enquiry from the States for a Senior CD, we are awaiting the filled in enrolment form Thomas! then CD will be on it's way.
Had an invitation to a sing around in Blankenburg from Dirk! Nice thought!
John Stevens has spotted yet another M.G. a Gulfstream 42 on Boats and Outboards, this is a steel boat and a failed restoration project that is now for sale for a paltry £5k! Lot of boat and a lot of work for your money!
Sylvia from Switzerland had now confirmed they have a fleet of 16, 7.5m Alan Buchanan boats on Lake Constance!
Enough for now, back to watching the rain on the window!
John
Thursday 11th November 2010.

The weather here is atrocious again, with gales and heavy rain. Yesterdays sunshine was a brief respite, but the temperatures never made it past 7 C here. Darn chilly. Remembrance Day parades today will be cold.
Now looking for a window to have F.G. lifted onto trailer.. not much sigh of gentler weather at the moment. Hope those in the other half of the world have better weather! (Prove it, send in your logs!)
In the last few days our webmaster Brendan has sorted out a glitch in the site that meant some could not enrol, one of the drop down menus was wrong, as a result we have had 4 new enrolments. Sure we must have reached the 1,000 mark by now but we are automating the enrolment page to Database transfer and have a way to go yet before we can be sure on numbers.
Brendan has also fixed several pages that had bugs in them, causing me all sorts of grief. One page had 15,000 corrections! Thanks Brendan. Remember to use the eBay search page and say thankyou to him!
One member who joined last week was the owner of a rather splendid MG boat, a 42ft ketch named 'Augusta'. Jordi the owner is a naval officer based in Spain, not only has he totally restored the boat after a neighbouring boat went up in flames, damaging her, but has sailed her round the world! I will be featuring 'Augusta' in the next newsletter! She is a real credit to Jordi.
Welcome to Brian the ex owner of 'Line of Light', that he rechristened 'LOL' as he did not have enough room for the full name maybe. He was trying to get in touch with the present owner, she is owned by a member in Hungary! We wait to see if he gets in touch.
Welcome to David Johnson with the splendid Tidewater 'Alchemy', have a pic to place on the gallery.. soon..
Another, joining as a friend for now Kenneth in San Francisco, have asked him what his interest is and am awaiting response.
Lastly Felipe in Brazil who is wanting a CD of the Goosander 27, he presently has a 23ft ply boat and wants to build a larger boat.
Yesterday in the brief respite from the rain and wind I removed the covers on Everjoy for long enough to sell the engine. We are to remove it shortly and an engineer friend Simon will be testing it prior to installing it in a boat nearby. Hope to be able to send some pennies to John Morgan shortly.
We have heard back from Tony in Dublin with the immaculate 'Osprey' an Eventide 24 that must have taken the longest build time of any of our boats. However the wait has been worth it. Tony took my advice some time back when he was asking about casting a new keel. He has had a steel slab keel cut from 3 x 3" slabs and has now got if fitted and the bilge keels are next!
I suspect you will see her in the boating press next year when she hits the water. There has already been a spread on her in classic Boat. Pics will be on here too.
We recently had an enquiry from Shi Lanka from the owner of a junk rigged Lone Gull II 'Elvina', he was looking for lines drawings and any drawings to assist a renovation.. any out there? The best I could suggest was the pictures in MG's '60 years a yacht designer'. More to come from him I suspect, awaiting an enrolment.
Had another enquiry from Switzerland, asking if we might know the designer of a lady's uncle's boat. Looking at the picture it looked for all the world like a enlarged Wild Duck, so I suggested Alan Buchanan. She was delighted as using that information she has traced a German yachting article from 60 years ago, with all the details. There is a fleet of 12 of them on a lake there! More boats to be added to the gallery!
Lastly I have been contacted by Mike sailing on Lake Chaplain in Canada, he has just bought the Riptide 'Third witch' built by a chap I met years ago, Jim Stanton. he built a WWs and a Riptide, Phoenix Woodworking Canada. Nice o see her again. Yet another pic to add to the Gallery!
OK back to the day Job,
John
Friday 5th November 2010.


Not only is it Firework night here in the UK but is is Divali as well! Our local post office and shop, run by Versanti and Chitran, they have the Fairy lights up. People are complaining it is too early for Christmas! They were really pleased when we wished them a happy new year yesterday! The Festival of light! It is really dark now, 1730hrs, and the flash bangs are going off already, some are so large and noisy, are we really in the middle of a depression?
We have had a few problems come to light.. sorry no pun intended.. with the enrolment page.. I thought it might be because we are at the 1,000 mark, but no there was a gremlin lurking in the little blue menu bar. Brendan has fixed it!
Heard Brendan has been down to see his boat and sort out all his tools etc, since he lost his job it has been hard for him to get there and harder to do anything, so.. If you are thinking of buying anything from eBay, please use the link on the home page, alter the enquiry box to suit whatever it is you are looking for, say Lewmar or Jeckells or whatever and if you find it via there and buy it, Brendan will get a small donation from eBay as a result and it costs you nothing more than the bit of time it has taken to find the item you needed anyway!
Have a wonderful new enrolment today, from the owner of a 42ft MG Classic.
I will reveal more shortly, suffice to say I think the next newsletter is half full already!
This week I have organised and been on hand to stow 'Dougaljo's mast on deck for transporting her to Burnham for repair. then the next day the brother in lay says he is available to shift 'Everjoy'.. so Wednesday we brought her into the garden, jacked her off the trailer and covered her over again. The mast has been covered and stored and I am just waiting for the call to say she will be going to a caring home.. £450 ono!
As you can see, or can you? What boat my dear!!! She was a tight squeeze to get in but the lilies survived, to be honest if they were not going to I would have left it in the road! more than it's worth to flatten them!
Had a nice mail in from George Mees. He knew the history of the WD Tarka and a few others too, many were sailed from his club, Erith Yacht Club on the Tideway! I have known a few of them. George has volunteered a modification they all had to have to make them sail better, extra ballast forward. he is going to send details so we can add it to the drawings! who says our designs are dead!?
Well enough for now, the grandchildren are due here shortly, staying the weekend, and I'm taking them to the marina for dinner, and to play on the pool table for an hour, that should keep them quiet!
John
Monday 1st November 2010.
Where has the year gone?
Spent the weekend boating, sorting Doug's 'Dougaljo' with Alan and Nick, then crew Keith and myself escaped onto the river. Hardly a boat in sight all day and certainly none in the late afternoon. We had a gentle southerly and full evening sun, then sunset in our faces as we slowly sailed up the Blackwater alone. A quiet night in one of our favourite spots and Sunday a even gentler drift and putter back down on the last of the ebb.
Tucking ourselves into a tiny creek at lunch time we escaped the rain, to sail the anchor out later and drift back into the river, however the wind was so light we were soon going backwards up river from whence we had come! The sails had dried by now so we started the Beta and with it just ticking over, so as not to make a ripple on a grey flat sea, we crept up the Tollesbury shore in the shallows.
Eventually admitting defeat, we stowed sails and made for Bradwell, no sooner we were in than it was dark, darn these clock changes, we would have liked to have a hours more sunshine, even grey watery sun.. Was this the last sail of the season i wonder?
Have a cheque in today from Paul for a CD of the 3 tonner drwings, will do that tonight and it will be in the post ASAP. Had another enrolment, but not via the form as it appears to be misbehaving. Have told the webmaster.... Welcome sent to David Johnson with the Tidewater Alchemy, nice picture to add to the site too.
Off to the marina again shortly to see when they are going to lift 'Dougaljo's mast, hope to have her tucked up in a warm shed for repair very shortly.
Hoping to recover 'Everjoy' to our garden this week and remove her from the trailer. Then I can haul F.G. out. All the pundits are telling us it will be 4 ft of snow again.. OK I do rather take it with a pinch of salt, (Where was that BBQ summer then?) But Have to admit I will be happier if boat is ashore and under cover!
Regards,
John
Friday 29th October 2010
Met at Danbury again Wednesday, but for the last time. The management in their wisdom had hidden a candle behind a settee, and one of our number was burnt in the subsequent fire. The indifference shown was enough to make us realise we could do better elsewhere There will be a claim for damages to the coat that went up. It was a good job our people were alert as there was no staff available at all!
Onto better news, have had another CD enquiry and sent 2 more out.
As some of you are aware 'Dougaljo' was damaged back in august when in gusty conditions a 40 ft boat got it self entangled with her davits. the damage was severe as the davits were so firmly fixed the load was transmitted to the transom and starboard quarter. Hauled out in case the damage went deeper she is about to be placed on a trailer and taken to Burnham for repair, hopefully next week. We were considering taking her by sea, but with the severity of the damage and the tides not being right to take the inshore passage and the weather unsettled, it was a risk too far.
So if you are reading this Doug she will be in capable hands soon and hopefully well on the way to being repaired by the time you get back from your long trip to Malaysia.
I have now advertised a new and unused 10hp Nanni diesel twin for sale on the bits page, with all the ancillaries as well she is a real bargain for the person wanting to re engine a 24 to 26 footer or similar.
I am off to Bradwell tomorrow afternoon to meet up with Alan and Nick and brother in law Keith, we will be removing all the heavy covers from 'Dougaljo' and taking off the sails etc, readying the mast for lowering and will stow it on deck for the trip to Burnham. the yard there will re rig her after repair and she can be sailed home. This will save the Marina charging for another lift.
We were annoyed to find the Marina would not let Jim Brett come in and lift her onto his trailer to take her away, so are damned if we will give them the pennies for another lift..... hopefully we can get her antifouled and ready for the season early! Her gearbox is needing attention we think and it would be great if we can organise the removal of gearbox for refurbishing at the same time... I have a sneaky feeling Doug might end up in Burnham for a while.... He has had a lot of bad luck in Bradwell.
I have been spitting bullets for 2 days now, stuck indoors waiting for deliveries and the boiler service man. Why is it some people are so unreliable? Sure I would not last long in business if I did not come up to scratch. Needless to say am changing service engineer!
At least it has given me the opportunity to finish off the last page of the Newsletter. For those who have not yet looked, click here to go there.
Time to nip to post office with another load of Seagull spares..
John
Monday 25th October 2010.
Well I have taken the decision and placed an advert on the pages for a part restored Eventide 24 in need of a serious new owner. I had offered to take on the Eventide 'Everjoy' and finish off the work John and Ann had started. Sadly there is far more than I anticipated and I have not the time, with a boat already, to commit. Had it been a more straightforward fit out i would have sat on the project for a couple of years and then given her away. however I realise that is not to be, so I feel it is faire to pass her on to someone looking for a boat that has a little time to spare. See the For Sale page.
On a brighter note we have had donations in and 3 CD's have been posted, Riptide, Waterwitch and Senior! I have also had wanted adverts to place on the pages, for a suit of sails for a Senior and for a GH31 or similar! Also removed a few old adverts that I checked on and found to be out of date, sold or the mail address failed. Please if you sell something we promise not to badger you for a donation, just tell us and we will remove the advert, leave it up to you to donate if you feel we have done a good job!
Reminder to those that missed it, we have made a charitable donation to the youth sailing charity, Fellowship Afloat in Tollesbury, had a very nice letter of thanks from David Hillyer. See the link on the links page. Or click below

Reminder to all we are meeting at Danbury again Wednesday, already got 6 attending, any more for a natter, a meal or a pint? Contact me on 01621 778859 so I can arrange extra chairs at our table...
Hope to hear from a few more of the local members,
John
Thursday 21st October 2010.
I am willing to bet that 205 years ago when Lord Nelson was lining up at Trafalgar it was not as ruddy cold as it was afloat last night and this morning! I motored out of Bradwell yesterday straight into a 5/6 and made for the lee of the Tollesbury shore, turning down river, a scrap of unrolled genoa had us skimming over the waves to the Nass, where once again we plugged straight into the wind, F7 the Coastguard said, and I can believe it, but also straight from the Arctic. It was so blustery I did not trust myself to navigate through the maze of oyster withies up Saltcott creek, but instead picked up a vacant mooring just short of the Oysters, and had several attempts to do that it was so boisterous!
Of course, 3 hours later as dusk fell it was flat calm and down to freezing! Heater and oven on and retreat below! Today we sailed out of the creek in a F4 Westerly and by the time we made the Blackwater it was a 5 again, we made our way back and cleaned the salt off the glasses!
I hope to get out again before long, but will wait till it is less of a challenge!
On the way back to base I took my crew down to see 'Everjoy' in the barn. Today the sun was shining into the barn and with the light through the windows and hatches I was able to inspect the inside more closely. Sadly we then found large areas of delaminating ply all over the bottom panels. I am not going to have time and effort to tackle all of this so reluctantly I have decided to try and pass her on to someone who can take on a 5 year restoration project of this size. The original wooden mast and a nice suit of sails is with her, along with various other fittings, and sold without motor for say £500, she represents a lot of work but at the end of the day 24ft of fun. I will be advertising her on the 'For Sale' pages shortly.
I will also separately be advertising a brand new Nanni diesel 10hp and prop, with remotes. First offer over £2,000 secures. New today over £3,000, plus VAT! (without prop or remotes!).
Had an interesting mail from Colin Jarman of Sailing Today to read when I got back. For some time I have been aware that the best water in the creek at Bradwell was to the east of the buoyed channel. I can often be seen the 'wrong' side of the reds.. Colin and crew have done a proper survey, reduced to soundings, that clearly shows the deeper water is outside the red port hand buoys. In fact the best way to approach Bradwell today would be to treat all the red buoys as if they were green! You can download a chartlet of this at http://www.crossingthethamesestuary.com/page6.html
All for now,
John
Tuesday 19th October 2010.
Welcome to Dave Wharton of Washington US of A! Dave has just joined and then sent a donation for a Wild Duck drawings CD, it's on it's way Dave.
Was down at Bradwell today with Doug and a surveyor checking up on his boat for the insurance company. someone had alleged 'rot'. Pleased to say the surveyor found she was as solid as a rock! Hope she can be got into a boatyard for repair quickly, hate Doug to miss another season due to accident damage to his boat again!
I am off out tomorrow, braving the elements for a couple of days for the Trafalgar day cruise. Will not be going far, to a quiet creek somewhere off the Blackwater. Hope to cross wakes with 'Glasstide' as well, John is moving her off my mooring at Tollesbury to a mud berth nearby. She should be reasonably safe there and he can walk down to her to check lines every few weeks...
I have been probing the corners of the Eventide 'Everjoy' to ensure no horrors lurking, thought I had found a major problem in the stem, turned out to just be a springy splinter I could feel!. Have got to double a lot of the bottom panels though, some odd delamination on the inside, not where I would have expected to see problems. Lots to do though and maybe 5 years of work..... Good news is the wooden mast is in good order.... just needs a wooden boom....
OK that's all for now, it's late and I am off early to the boat in the morning,
Back late Thursday,
John
Saturday 16th October 2010.
The recovery of 'Everjoy' went very much to plan, I turned up early and drilled the 13mm holes in the front and back of each bilge keel, so we could chain her to the trailer, then Keith the brother in law turned up on cue at 11am in time to slot trailer under boat on the little hoist in Frost and Drakes yard. By 3pm we were backing her into the barn just down the road from home.
Today was the first time I have had a chance to get back to her and I have emptied all the off cuts of ply etc out of her. So I can see the interior better. I have figured out there are just 2 ply boards that fit still, heaven knows where the other old ones went... Sadly I have found rot in some of the old timbers that had been removed, so I have to redouble my checks of remaining timbers...
I have found more work to be done and have to now carefully vacuum her out to see if it is worse that I first thought. As there is no electric, that means carting the generator down to her next time..... I have found 4 areas of ply where one or two laminates have come loose, all in the boats bottom.... so the panels are 2 mm thinner than the 12 mm they should be, one patch of a couple of feet on the starboard side near the chine amidships and near the keelson on the port side forward. I have also found repair work needed on the cabintop, cracks appearing in the sheathing... These have to be addressed.
The cockpit area has been roughly framed up, but at the moment I am not certain it will work as it is and anyway there are quite a few softwood battens visible, OK they are epoxy coated, but I do not like soft wood anywhere on board, one crack in the epoxy and it rots quicker that you can bat eyes.. another thing to address. It is going to take a while before I know if all is well, but in the hope that it is, I have added a couple of wanted pleas on the Bits for Sale page, I need stern rail and pulpit, a wooden boom, as the original timber mast that came with her, seems to be in fine order, 30 years in a sail loft has helped! The interior of this Eventide has only the frame work for the foc's'l bunks, the main cabin is a blank canvas, and I lack all the gear to fill that area too, so the used boat bits pages are already being searched!
Apart from a couple of members telling me of boats for sale on the net and one who has lost his 'log in' details for the forum, it has been unusually quiet. I did have a long chat with one member who did have an Eventide 24 boom advertised for sale on our site, Sadly for me he had sold it, (12ft long if you have one spare in the loft!). The resulting half hour conversation doubtless will result in an article about the restoration and relaunching of 'Idle Duck'.
I hope to get down to my boat tomorrow, to check her over, fill the tanks and have a quick stores check. I hope to be off for 3 days from Tuesday, our annual Trafalgar day cruise, just up and down the Blackwater and Colne, John Stevens is threatening to join me in 'Glasstide', anyone else out there... will be watching the weather of course!
Was getting cold out there, pleased to be back indoors with the fire going and a few dodgy bits of old boat warming me up!
John
Monday 11th October 2010.
Last night at about 2000hrs I was looking down at a chart view of the North Sea, my eyes scanned across from Zeebrugge to the Essex coast, easily picking out the wind farm on the Gunfleet, the Colne and Blackwater, even our village by the church... Well actually it was the light on the tower I could pick up as we were at a great height, flying home from Arabia! The Thames came into view, as a black ribbon dotted with anchored ships, with the lights on the pier clearly visible, the Isle of Grain and Medway and then we flew south to Dover harbour and then along to Brighton nearly, the pier clearly visible, before turning north for the descent to Gatwick. A privileged view and one to remember. Apart from the flight deck crew I doubt many on board could have navigated by looking out the window as we can do, something we take for granted sometimes but it is a skill well learnt and hopefully we can continue to use! Eyeball navigation!
I hope to get 'Fiddler's Green' out next week to have at least a few days on the run up to Trafalgar day! Might even be acting as escort for Dougaljo if she has to go to Burnham from Bradwell for repairs to her stern.... That is if the surveyors and insurance people can sort it out in time..
We will not be rushing to haul out this season, as my trailer is to be pressed into use Thursday to bring 'Everjoy' over to Tillingham. We are going to get her under cover, so I can remove the wraps and look at the work left to do. with any luck I will be able to waterproof her from the top down, all the deck fittings etc, so next year we can bring her into our garden, where I can work on her every time I get 5 minutes. as all who have built boats will tell you, if it is in the backyard you stand a lot more chance of getting the jobs done, than you would do if it is just 30 minutes away by car.
I have just opened the Eventide mail and we have another new member, Paul Dury from Cleveland, UK contemplating buying a Senior, welcome Paul.
We also had a cheque in our post box for a burgee and nice donation, from Peter Lyons, thankyou, that will be in the post tomorrow, as will the WW CD to Khary in the USA!
Just had an interesting query about kicking straps, how and why to fit, I think that is going to spark off an article!
All for now, back to catch up on my Seagulls!
Get some more day sails in, I hope to,
John
Friday 1st October 2010.
Just a quick note to sign off for a few days. Off to get some warm sunshine and warm sea!
We went to Danbury this Wednesday, but were just two couples this time, so thinking the venue has got maybe a little too posh and pricey for some, so we will be looking for another pub near Chelmsford that does good food and can cater for 6, 8 or 18 if a load of members turn up, and won't mind if we get the numbers wrong and a few more show, or a few less and if some just want a pint and a natter. OK, bit of a long shot, but anyone got a suggestion? Some one suggested a curry house!
The weather has closed in today F7 south easterlies with heavy rain, pleased to be going away. But a reminder to those either out afloat or on the hard to check the covers and mooring lines!
Had a query in last week, what's the width between the bilge keels for a GH31? Not one I could answer... I have asked a new member with a GH, John Walpole and he is looking to see if he has anything written down, but he is afloat so it's a bit difficult to measure....! Anyone got a GH ashore can do the honours? I will of course add that snippet of useful info to the GH page!
Measured 'Everjoy', the E 24 we are taking on, last month, 6ft! That is the same as my 'Fiddler's Green' and virtually the same as most Eventides.... So she will fit my trailer.
Heard from Andrew Fox yesterday, he is going to advertise his boat on the bay, £2.5k, watch out for her there, be interesting if the rogues reply that are trying to sell Galliard still get in touch, we are ready for them.. Galliard was the sad Eventide 30 that was badly rotten, was given away for about £1k and a week later was up for £18k on the net. Alarm bells, was this an insurance scam? Was it about to be torched?. Friends of the EOG in the marine fraud squad said they were watching it. Last month it appeared yet again on the net, eBay this time first £15k, then £12k, then £10k, stating they had an offer of £6.5k... then it disappeared. the seller quoting the oft stated insurance value! The insurance value of our boats is often twice or three times the real value, do not be fooled. I trust if anyone was fool enough to bid they did so subject to survey. A surveyor could have a field day with her! Have a sneaky suspicion Galliard will be back for sale again soon.... One day she will sell for the right sort of money to an honest re-builder.... Sadly they have also had John Steven's 'Seawitch' and stripped her of all usable gear before selling her on, (and they were given it free, on the understanding they were to rebuild it). Out and out tosh.! There appear to be a lot of rogues out there that should in my view, be behind bars. Wish I was still serving sometimes.
OK back to nicer things.
Just got hold of a nice load of pics of our summer cruise, to add to the Newsletter, Darian had them hidden away on her little camera! will add them when we get back, some good ones of Heybridge Basin and swans on the canal!
OK that has to be it, time to pack a bag!
John
Tuesday 28th September 2010.
Well we can today reveal what the steering group have been talking about for a while now.
We have made a donation of £300.00 on behalf of the EOG to a youth sailing trust that operates on the River Blackwater.

The Fellowship Afloat at Tollesbury. The Charity has the converted Lightship as its head quarters now, but I recall it when they had a hulk of a sailing barge, the Memory, and a commodious old motor boat the 'Plain Kate' presently being lovingly restored!.
The Fellowship, as the name suggests is a Christian organisation, run by David Hillyer and until her untimely death a few years ago, his wife Margaret. They take youngsters from all walks of life, introduce them to sailing, canoeing, walking, bird watching nature walks, archery and more.
To advertise what they do they installed a web cam in the glass light tower on the ship, that any one can access and operate to look at the work going on and scan over the creeks and saltings. sadly this valuable tool broke, so we were delighted to be able to step in and offer the £300.00 it will take to repair it.
Today had a very nice thankyou letter to all the EOG for the donation. I will add a link to the Links page and David has promised to send us their newsletter so we can keep in touch with their work, and I will publish snippets on the site.
Go and look at the Work of the Fellowship by clicking here.
If you look on the home page, to the right, in small print is the link to the webcam page 'Trinity Webcam'. The light ship is of course an ex Trinity house vessel. the name 'Trinity' was kept, for obvious reasons!
OK all for now,
Anyone coming to Danbury? ring me on 01621 778859 table is booked but can always add more chairs!
John
Monday 27th September 2010.
Well what a damp and windy weekend!
One look at the weather and I had no problem agreeing to go on the dreaded shopping trip. You know 'About time you had a decent pair of trousers, you can't go on holiday dressed like that....' So off to the shops for my annual fit out! Normal bloke shopping, one shop, buy the lot and home, well I tried to, got dragged through more shops than I knew existed. Came out of one laden with bags on both arms, turned the corner and was nearly blown over by the stiff northerly funnelling between the buildings. We laughed and reckoned it was not a day for sailing..
So today when this one came in from Nigel and Heidi......
Hello John,
We enjoyed an exhilarating weekend of sailing / racing on Otteau! We were entered in the Tollesbury CC Teapot Trophy race (Lady Helm) to Brightlingsea on Saturday. The race was abandoned on Saturday and so we 'cruised' to Brightlingsea under Genoa .
On Sunday they decided to run the race anyway – 12 O'clock Bateman's tower line start – Inner Bench , Thirstlet , Bradwell Barrage and finish at the Nass. We had the full genoa up (don't like the look of it furled) and one reef. As we neared the Barrage after the squall we decided to shake out the reef in the main and 'go for it ' to the line !
Result – we won on handicap! Thankfully the planned tacking leg did not materialize which helped us, and there was no real tidal advantage for the lead boats.
Heidi and I were thrilled of course. The boat performed and handled brilliantly with all that canvas with no damage. Poor old Archie, the Basset hound, was not too comfortable down below on this occasion, unfortunately!
I may have lost my job as helm! Otteau went really well with Heidi driving! It will encourage me to let her do so much more often , as I was much better able to focus on trimming the sails and watching the course , speed etc.
Cheers
Well done you two, rather you than me, but so pleased to hear you have enjoyed the weekend weather. I ended up stuck into my tax return on Sunday, watching the driving rain!
Intrepid sailors. I am getting soft! Anyone else venture out in that last weekend?.
We are getting worked up into holiday mode as we are off to soak up some sunshine for a week! So I will try and put the last few updates on the site before we go, back 10th and then hoping to get a bit of late sailing in!
Hope to see a few of you at Danbury Wednesday.......... The Bell 8pm.
All for the moment,
John
Friday 24th September 2010.
Thought I would just give a little plug for part worn tyres! Sound odd? Not really, I have just been going over my trailer ready for shifting Eventides, (plural!). I only use it for a few miles each way each year, so the tread can be just the legal minimum, it is however the state of the sidewalls that always gives more concern on trailer tyres, and mine had become severely cracked this year.
I have a heavy duty trailer that I built many years ago, with the help of Keith my brother in law and upgraded to 6 wheels when we weighed 'Fiddler's Green' and realised what she really weighed, 3.5 ton!
I sourced 4 x 8 ply commercial 15 x 185 tyres and had them fitted. Then put the tyres and wheels back on the trailer this week. They cost £70.00, that is £17.50 a wheel, complete with new valve! There seem to be more and more of these outlets, I found 3 locally, but only one had the correct size and the the lowest price! I used 'Europit tyres' of Hatfield Peveral, but they have outlets in Clacton, Colchester and East London. There is about 6 mm of tread on each tyre, so I will not have to worry about tread!
One tip from the tyre specialist, to preserve tyre sidewalls, lift wheels of the ground so the wet is not absorbed, (never saw tyres as porous, but apparently they are!) and cover with cloth to shade from sun...
Yesterday sourced a load of heavy timber to use as chocks, lengths of railway sleeper, plus sheets of steel plate to make a roadway across a bit of soft ground. Now all I need is the boatyard to move a boat blocking 'Everjoy' in, sadly that does not seem to be high on the boatyard list of jobs and now as the weather has broken, it is making the prospect of hauling a heavy boat across grass and soft land difficult.... as it is now not going to happen until after mid October, because the Land Rover driver, my brother in law, Keith, is away next week, me the week after... Mmmm. Maybe plan B, over winter storage in barn on my trailer... we will see.
Hope to meet up with some of you next Wednesday at the Bell, Danbury, do give us a ring (01621 778859) if you would like to have a place with us booked for a meal downstairs in the bar, but as we meet in the bar, you can just turn up if no meal wanted...
Another enrolment, welcome to Ian with a Folkboat, a Friend of course, will be replying tonight, also have had a lengthy mail in from Holland from Boudewijn van der Mik with some great pics of his GH "Jonas" . Plus a tale of serious osmosis repair!
Have had another mail telling us a donation is on the way for a Burgee.
All for now,
John
Thursday 23rd September 2010.
I have just spent an hour or two adding more pages to the newsletter . I think there are a few pages of interest to most now!
Have another page to load up and a few snippets to add yet though!
Welcome to 2 more members, To Greg from Benfleet, who has joined as a 'Friend' with a 22ft Seal he sails on the Blackwater, hankering after something wooden and EOG like! Welcome too to John from Faversham with GH114, 'Ceilidhe II' hope I got the spelling right there! will have to ask if he knows the origin of the name! She is a 31ft ply version and she is to be based in the Swale, so hope to cross wakes next year!
Sent off a CD of Senior drawings today to Bob who is building one of the first 'stitch and glue' Seniors from the properly engineered Selway-Fisher conversion. Unless anyone else comes up in between, we might be seeing the first hull completed this year in Norfolk! Looking forward to the pics!
Just realised the time it is now Thursday, when I started I had this entry titled Wednesday!
Opps, I'll be in trouble, time for bed said Zebadee.
John
Tuesday 21st September 2010.
Equal light and dark today and the setting sun is almost due west, it's the equinox. All gets darker from now! Winter draws on! Looking out of my office window as I type this a large and very full moon has risen in the east in a still cloudless sky, I can almost feel the mist coming on! The light on the Whittaker flashing faintly through the trees in the distance, very atmospheric. Should be sat in the cabin with M.G.'s typewriter on the cabin table really! Roll on next spring!
On the plus side we had a great little sail last Saturday and I think the engine oil leak has stopped... Still a little down the back of the block when it got warm, where I cannot get at it to wipe it, but it seems to have stopped from the rocker box now. So hopefully a few more day sails to go and maybe a few days around Trafalgar Day.... just up and down the river.... before lay up.... or maybe this year I will try and stay in the berth, for those odd days.....
We have had 2 more enrolments in. Welcome to Ivan with the Eventide 24 'Tanera More', who I was able to furnish loads of history he did not have, even a sail number and builder. that is the joy of the old records I have kept, all of which are slowly being transferred onto the new database for future reference. Welcome too to Ian Rogers in Sweden, interested in our designs, a friend for now.
Have had a series of interesting mails from the son of the builder of 'Daisy', she is/was a 26ft Eventide built by D. Bond in the eighties, had one of the first sail numbers I gave out, 1845.
She was sold from Essex to Worcestershire, in about 1994, the chap who bought her did not have a survey and complained bitterly later when he found a little rot in her. Get a survey every time! Sadly we never heard of him or the boat again, but the damage, we understood, to be minimal and as with all our boats, repairable, so with any luck she is still out there. Anyone got sail number 1845 or know where she is?
I have had a couple of nice little snippet sent in for the newsletter, hope to add them in the next day or two.
There is a new link on the links page to the Bradwell Marina bar, where we have held our Annual meetings the last couple of years. You can see the menu and the facilities and I have even managed to sneak in as there is a pic of the clubhouse with fiddler's Green in the foreground!
The Steering group have recently been called on to make a decision and the result is a donation to a local youth training, sailing group. More details very shortly, and there will be links to see what we decided to support soon. Think you will agree it is a worthy cause for our support.
All for now, got to send the cheque off now!
John
Thursday 16th September 2010.
Well I did get to F.G. and clean up the bilge, etc, took 2 hours to soak up all the oil and pump out the water, (cockpit floor seal has failed...) spray all the bilge and engine bay with orange flavoured degreaser, scrub it and loosen all the offending gunge from all the corners, soak and wipe that up, then a gallon of hot water with detergent , and I could still feel parts of the bilge were slippery.... A final wipe with degreaser and wipe clean. Hope I do not have to do that again.
In case there is still oil in the limber holes where I could not run the sponge through, I have cut up some of the magic oil soaking pads sent to me by Nigel. As more rain percolates through the 'seal' in the cockpit floor, it may wash it through to be captured.
I then tackled the rocker box, simple I thought, but not so, the breather from the top was a slightly different shape and would not fit, or at least not without taking off part of the cooling water circuit.... ? I did not want to disturb that, so ended up shortening the metal pipe by an inch or so, problem solved.
Starting the motor and running it I peered down the back and underneath, certainly no immediate sign of oil anywhere, fingers crossed I might have cured it, will be out Saturday in the River and will see!
Only one more mail in since yesterday, a reference to the sale of the Barcarole 'Egretta', some nice pics, she is for sale by Temple Marine Brokerage, Southwold. www.templemarine.co.uk
That's it for now, off to to measure up boats and trailers for a little towing job later.
John
Wednesday 15th September 2010.
I am just off to my boat to fit the new rocker box and clean out the bilge, that will be a fun job! Thought I would just add a few lines whilst my hands were still clean!
Thanks to John Hopthrow for an update on the displacement of the Ferro Barrier Reef, 14 tons! bit more than the weight given on the drawings, but full cruising gear I suspect. Nice to be able to update our info.
We have had 3 more members enrol the last few days, Roger with the Eventide 'Dido', now to be based in the west country, Samantha Mitchell and hubby Edward, with a WW they have found in a barn and are going to restore No 539, have searched all my records and have no name for this one. Douglas in California is interested in building a steel WW and rigging it with Junk rig, suspect a CD will be winging it's way there shortly.
Have had postal requests for 4 CDs sent yesterday and another today to go out tomorrow. Busy!
Spent a little time on the website yesterday, loading up more pages for the late newsletter. I have a few more pages to go yet, bit at a time! Still looking for logs in one of our designs to add to this or the next edition. I have added an article about Senior bilge keels, and have another to add about re rigging an Eventide.
I have also added a 26 ft Eventide to the For Sale page, 'Funky floater' ex 'Kinsman'. She is up for a reasonable sum for a fully going concern, £3750. Have a look.
Heard of a Senior for sale in NZ, 'Nancy Blackett' she is for sale on the Trademe site...
Well I cannot put off the job any longer, time for the rubber gloves, oily pads and bilge cleaner!
If all goes well I could get a sail in this weekend, if the wind abates!
John
Friday 10th September 2010.
Well it's still raining and had 'Fiddler's Green' gotten her motor repaired we would be getting wet right now organising ourselves for the sail up the coast. However I still have the rocker box off and am waiting the paint drying on the new part. Maybe I will get round to fitting it over the weekend and seeing if it cures the oil leak. In the meantime Nigel has sent me some oil absorbent pads to place in the bilge to minimise the clean up and de greasing! What a mess.
I have done a bit more on the site during the last day or two, and have started, belatedly, loading up the Summer Newsletter. This had got so far behind that I have dropped the spring part out of it!
Enrolments, we welcome Mattias from Sweden, at present sailing an Alacrity but hankering after one of ours, I hope to find out which shortly.
I have just sent 2 CD's off to Austria for Josef and had another enquiry from Will, a signed up member, albeit a friend, for a set of Senior drawings.
One of the additions to the site this week has been a nice little Senior article from Geoff, re extended bilge keels on a Senior. I will also be adding this one to the owners tips page of the site.
Through the post yesterday, all the way from Canada, came a copy of a book I had ordered on Amazon, all for the princely sum of £5.75! It is a hardback copy of Gary Geddes book, 'Sailing home' about a thousand mile trip along the inshore passage of Vancouver Island Canada. I will scan the cover and add it to the books page alongside the write up. Gary is a Member and owns a GH 31, 'Groais', and it is in that GH he does the trip. Gary is a prolific author with many, many titles to his name. I think I am going to enjoy reading this.
Chris in Holland has found me another Dutch version of an MG book. It is Round the Cabin Table. I will never be able to read it, but fun to own!
I have taken on another project. At the moment we are clearing the garden and making preparations to try and squeeze an Eventide 24 into our garden. Half the vegetable patch has been sacrificed and a row of overgrown shrubs grubbed out, they were getting in the way anyway. Very shortly I hope that the Eventide 24, 'Everjoy' will be placed on blocks in the garden, I hope I can get her off my trailer OK, as I want to use the trailer myself! It is expected to take a couple of years to finish her off, she is bare inside and there is a lot to do on the keel and rudder, plus a rig to be sorted... I will be adding her to the Restorers page and promising to give regular updates.
This summers project, my BSA bantam, was picked up today and is off for it's MOT, then I have a long paper chase to sort out the red tape and get the log book and number plate..
Hopefully this wet weather will not dampen the BBQ over the weekend at Walton Backwaters, at least 2 boats are destined to be there.
All for now,
John
Sunday 5th September 2010.
Well I have missed the last week of gentle calm weather, and it is going to take another week at least before I get the parts to repair my motor, bet it is blowing a hooley by then.
Still every cloud as they say, so apart from getting a lot of gardening and house maintenance done, I had a chance today to slip away to my garage and fit the parts that arrived last week for my other project, the 1958 BSA Bantam! After 3 hours tinkering I was riding round the garden tooting the hooter and alarming the cats! Though insured I have to jump through a long series of hops now, starting with an MOT, to get a log book and registration number for it. Seems the DVLA threw out all the old documents when they went digital, so the cannot find my number, even though it has a got an old tax disc. At least she is all up and and running now... She was a box of bits 20 years ago, so a few more weeks will not make a lot of difference. I will post a pic when I can.

Back to boats. We have had a donation in from Josef for 2 CD's, in the post Monday...
I have also posted a couple of pics of 'Louan', an Atlantic Clipper, David the owner is looking for other AC owners to compare rigging... any of you reading this? Please get in touch.. and if the owner of 'IT' is out there, we did try to contact you but got no response...?
Enough for now,
John
Thursday 2nd September 2010.
Heck! September already! And guess what, the high pressure is now in control and we have balmy warm sunny days with light breezes! Why could that not have been a week earlier for our meets!
I went down the boat yesterday and dropped a bilge pad in the other side of my bilge to see if it would soak up the oil. Nigel thanks so much it was like magic! I moved the pad a few moment later to find just clear water. In seconds all the surface oil had been captured, at least from that section of the bilge. I will cut the pad up and drop it into each section. I had placed a 'Bio sock' in the other side of the bilge, but it was above the water level so had not done anything, I have moved it to see if it will do the job it is supposed to.
The good news is we think we have found the oil leak, and it may not be as serious as we first thought.
The aluminium rocker box cover had a crack in it and the sealing gasket had become displaced, allowing oil to flow out the rear end down the back of the block. (probably down to me over tightening it to stop a slight annoying weep of oil from the securing nuts....) As there is a lot of oil pumped up into the rocker box and no real lip round the oil, it naturally flows to the back of the cover and pools there before draining back inside.
I have ordered a new rocker cover, it has to then be sprayed up Beta Red, before being sent to me, plus a new gasket, all that is going to take a while so I still will not be going to the Walton BBQ. I will probably still be degreasing the bilge.. Still if all goes well I should be out afloat mid September on and going off for our normal Trafalgar Cruise in October.
The mail has been busy, we have had loads of requests for CD's, sent 2 out today. Welcome to the following new enrolments, John Gudmundson in the States a Friend for now but interested in our designs, Peter in France wanting to build a Senior from the CD, To Chris in Lee-on-Solent with the Barbican Katana, she is on a roving commission around the UK, and beyond, we want to read the logs Chris!. To Dominique in Reze France, a professional ship builder, he has bought a CD of the 3Tonner. Look forward to seeing that being built. Douglas Percy of Oxfordshire has joined in an effort to trace the boat be built, the Eventide 26 HEPHZBAH, anyone heard of her? Len Hatcher in Cornwall has become the proud owner of the Lone Gull II 'Gooney Bird'. wonder how far across the oceans he will take her! Piotr in Hertfordshire is interested in a range of boats, the WD, Eventide, WW and 3 Tonner. I expect to have an order from him shortly for 4 CD's! and finally today Dr, Josef Hofer from Austria is very interesting in building a very shoal draft , centre board Eventide maybe!?!? or Leeboard WW, for his local very special shallow waters.
Phew, we are busy. I would press our Database Manager to see if we have reached the 1,000 enrolments, but sadly John Stevens has had to go away to Cornwall after the news of his mothers death, our thoughts are with him....
I do hope those of you in the UK are able to get out and enjoy this weather, and to those building, keep at it there is nothing like the feeling of a boat you have created/restored, coming alive in your hands, as those sails fill!
John
Monday 30th August 2010.
sorry fingers slipped, there are only 31 days aren't there? Not 41...Well spotted Chris!
Well The forecasters were right, some of the time, we have had F6 and 7, and heavy rain, in the odd cloudburst, but that did not stop 4 of our number turning up at Mersea by boat, well done to Nigel and Heidi, Anna and Rob!
The rest of us wimps came by car and kept dry! 15 sat down to a great, if noisy meal at the Oyster bar. We had a slight delay getting a seat as there was a big family birthday party taking place and they overran somewhat... But the wait was so worth it! We nipped over the road afterwards to the Victory for a chat.... the Oyster bar is noisy because it is a bare wooden table place, no soft furnishings and the cooks are all working right in front of you, so all the noise bounces about!
We spent Sunday at home, in the wind and dodging the rain, clearing a space in my garden for another boating project, more of which later. Nipped down to Bradwell to meet Doug and Jo who were called in by the marina as a 40ft boat had become entangled with them...
Doug's boat was sideswiped and the davits took the brunt of it but as they are so strong the force was passed on to the hull, damaging the transom and starboard side of the hull at the deck join. She is being lifted out Tuesday.
Today, Bank Holiday Monday, the wind at 1000 is as strong as ever, top end of F7 at 39mph, recorded at Southend just now. At my cottage the wind well over 20 knots and I know the wind speed indicator is in a slightly sheltered position and under reads about one Beaufort!
So another blown out August Bank holiday!
My engine oil leak is now so bad I have decided not to go out anymore this year, so going to miss the Walton BBQ, now I am making plans to get the engine out of FG and get it sorted, de grease all the bilge and repaint it!
Hey ho...
John
Saturday 28th August 2010.
I am told I live in constant hope... That I am the eternal optimist... that I always try to see the best in people or any situation. (And am constantly disappointed!).
However the weather today has once again defeated us! It's lovely and sunny now, but later..... rain just when we would all be in the dinghies.... Add to that Gale warnings for the open sea and F6's and 7's for inshore waters for the next 2 days we are giving up all hopes of a nice weekend sailing!
Instead the majority of us will be going to West Mersea by road. 2 local boats will be attending, 'Otteau and a friend, but they are only coming from Tollesbury and motoring round.
Add to all the bad weather a bilge full of oil! I went down to check on FG yesterday and found the half pint of oil I had topped her up with last time I ran her, a week previous, all in the bilge, what a mess. So it looks as if my sailing season has ended rather abruptly. Haul out and engine out! However I have another job for my trailer first, more of which later.
Instead of a sail, we hope to cadge a ride out in Michael and Karen's new motorboat, 'Karená'. We have all the picnics ready!
On to a happier note, welcome to Chris Bellamy with the Barbican 'Katana of Beaulieu', not sure where she is berthed, but the name suggests the Hamble, more info requested..... hopefully a pic as well..
all for now, going to sort the garden!
John
Wednesday 25th August 2010.
I have just spent several hours editing the website. The amount of mail, pics, articles and the like coming in had me 3 months or more behind with some updates. sorry to those who had sent pics in and were patiently waiting...
Anyway I have edited Iona and the 3 Tonner on the restorers page, added a smart Medusa to the MG page of the gallery, also added Eventides, Waterwitch's, Golden Hinds, Barbicans. Adverts to the for sale and removed the Senior 'Wagtail' as it has sold. Updated the events page and the site generally, loads more pics. I still have more to do though, a new article about extended bilge keels on the Senior to be added shortly.
We have had another 2 enrolments, Peter Hendrick in France wanting to build a Senior and an interesting one, Douglas Percy looking for the Eventide 26 he built back in 1970. she was called 'Hephzebah' then. I have no trace of her as a member under that name so have asked for a sail number, but now I have to look through all my old records and see if she turns up.
We have been able to put 4 owners in touch with the builders of their boats recently, I see an article or two coming up as builders get to see their creations 30 or 40 years on, in the case of our webmasters boat over 50 years!
Matt has sent this link in to a steel MG for sale on the bay, a lot of boat for £2.5K
http://cgi.ebay.co.uk/yacht-boat-river-sea-Eventide-28-/140442981850?pt=UK_Sporting_Goods_Sailing_Boats_ET
A few members have also noted that Galliard, the boat that was in need of so much repair and was given away nearly, is back on the bay for 13k, last month it was 15k! Very much a buyer beware job! See the pics of the 'repairs' on the Eventide page, good advert for foam filler!
I see the weather for the weekend is looking better! After all the wet and windy they are promising dry and F3's! Not a chance! Will be wild as normal... won't it?
Fingers firmly crossed,
John
Monday 23rd August 2010.
Watching the weather, with West Mersea coming up.. Rain and wind, lashing down! I do hope it gets better. We have cancelled the Wednesday Danbury meeting this week, as we are meeting on Saturday for a meal there. Get in touch if you want to join us 01621 778859.
The mail bag is bulging and we have been busy as ever! Best mail in recently has been from the son of the builder of 'Glasstide'. He found us on the web and contacted us asking to be put into contact with John Stevens, of course we have. It is always great to put builders in touch. We had another one this week. Jim Hollaway was put in touch with his boat 'Kittiwake', this way too. I think there may be a couple of articles in the offing there.
Speaking of articles, I have had Gary Geddes on, he owns the GH 'Groais' in Canada. He wrote a number of books, if you look him up, I should say a plethora of books! One 'Sailing Home', is winging it's way to me courtesy of Amazon.com! I have added a mention of it on the books page!
Another article has been sent in by Geoff Hyde Fynn, owner of the Senior 'Mikros,' built by his Father. Geoff has written about the keel alterations made to the boat by his father, at the same time as Martin Lewis was squeezing the deeper keels out of Kenneth Gibb for his Senior 'Pau Amma'. Whereas Martin went for a 6" extension, Geoff's father only extended his ballast 3". however this was enough to alleviate the leeway problem many owners complained of, without increasing either draft or trailing difficulties. A good compromise for some maybe, and as there a few Seniors in the build round the world, this could be useful to them. I will add it to the Owners tips page. There are a few other good tips there!
Another pair of CD's will be on their way to John Mann a new member in Australia. He is deciding between the Wild Duck and the Senior!
We have had requests for more CD's and news from Ken Marlow in South Africa. There is visible evidence that he is building his Eventide.! Well done Ken.

We will be changing his membership from 'Friend' to 'Full'!
We have also heard from Hugo that the 'John Humby' is floating again! After years of work, much of it under cover in Maldon, Essex, she was transported west to be launched into local waters near his home in Wales.

Well done Hugo!
I must also bring your attention to the rebuilding of 'Athaena', being documented so well on the Guest Forum. Do have a look at this, if you have not already registered with it you can still read it, but if you register you can add encouraging remarks! Go there from this link.
Well time to close, have lots of other jobs to complete and gear to load on board for the weekend! Got a Bio sock to try in the bilge, supposed to absorb oil and convert it into CO2? clever... We will see.
Good Sailing,
John
Thursday 19th August 2010.
Well the weather here has not been at all kind, not only no sailing on the 12th but my weekend sail was blown out too. The windy wet weather since St. Swithin's day makes you wonder! (Generally if by mid July we have 'unsettled' weather it normally is set for a few weeks historically..)
I am hopeful that the Bank Holiday weekend weather will be better! So far we have 18 booked for the meal at the Oyster Bar on the Saturday. If you have not sailed the Blackwater here is a link to an alternative view of sailing our river, sent to me by my sister Chris, it comes from local musician Cocker Freeman, who often stars on our local BBC Essex breakfast show. I thought I even caught a glimpse of one of our 'Friends' in the film, Vic on his Gaffer. Enjoy the film.
Cocker Freeman sails the Blackwater
Sadly not heard from anyone in other parts of the country, willing to organise a sailing event, so West Mersea will be the only one again.
We have had another couple of members join, welcome to Gary Jackson with 'Pink Gin' the GH 28 once owned by one of the organisers of the first assoc. Mr. Wanklin. We hope to see her around the Thames estuary in the future.
Welcome to John Mann in Australia, with no boat, but looking at the Wild Duck or the Goosander.
We have also had enquiries regarding building the 3 Tonner from France, hope to hear from these people again soon.
Took a trip into Chelmsford and have had all the drawings of 'Tinka' copied onto CD for future reference, thanks to Silvio for donating them to us.
I was down on my boat the other day and alarmed to find oil in my bilge. crawling on belly with torch and kitchen roll I think i have traced the leak to the rear main oil seal. rats. This means a motor out job this winter.... Still not bad, 15 years service. Will give me the opportunity to replace engine mounts, hoses and the like, they do not last forever.
Think the motor in great shape otherwise, not even sure it will need even rings, but will do more checks. In the meantime I simply have to catch the oil and keep degreasing the bilge!
Hope to see you on the water,
John
Wednesday 11th August 2010.
Was off out for a sail tomorrow, as it is the 'Glorious Twelfth' (and my birthday), but the weather is not looking good at all wall to wall rain in Essex! Hey ho. Hope to be out over the weekend, intend meeting up with Darian's lad and his wife with the new motorboat, hope to anchor somewhere quiet and watch the West Mersea firework display!
This past few days have seen a hive of activity at EOG HQ. Mails have been coming in thick and fast that the fingers are fairly flying across this keyboard.. so much so that when the lad sat down to use the machine he asked why there were no letters on the keys... I've worn them out!
I have updated the Eventide page of the gallery, the MG page, the Junior design page, the Home page photo's numbers, the For sale pages, boats and bits! there have been a lot of changes to the items for sale...
There have also been another rush of new members, thanks to Brendan's whizzy new form. It is also automatically updating john Stevens Database. Soon we will have all the outstanding enrolments entered in and the numbers up to date. Brendan is also hoping to make the map work automatically in conjunction with the Database. Clever stuff. We will then have a members area, where the map can be viewed and you can contact other members by using the site as an interface. that way we protect our members still as we do now, under the Data Protection Act.
So Welcome to new members, David with a Bawley Class in Kent, named 'Mali', she will be in the Thames Estuary, so hope to cross wakes with her, Welcome to Will in Glasgow, contemplating building, but not sure what at the moment.. spoilt for choice! Most recent welcome is to Vincent with Leopard. Sold by Syd and now gone from Essex to Norfolk were she will have Wells as a home port soon. Will be replying to you shortly Vincent!
One of the very best things I find is reuniting builders with their boats years on, we have reunited 2 recently, The builder of 'Tarka' with Brendan, and the Builder of Kittiwake with John Holt the ex owner and now crew for Tony the new owner. a reunion on the cards for both I hope.
Another service we supply is tracing boat names. This week we have been so fortunate to be able to put the new owners in touch with the history they craved. anyone recognise her?

Found languishing in a south coast boat yard this MG classic is now in the safe custody of Paul, another new member. Paul and his wife Carrie (Carol really), and Paul's business partner own a boat yard in Devon, where this boat is now bound. they under stood the boat to be a Barcarole , (see the importance of Paul's wife's name now?). What they did not have was a name for the boat, and wanted to ensure they did not upset the gods maybe by changing it. they had a former owners name and the fact that it had been in Lloyds list. They contacted me with what they had. A quick trip to the bookcase and I soon realised the historical importance of the boat. she is in fact The 'Barcarole', the first of the design that gave her name to the class and as MG says started a trend in small boat design that we see to this day. Shoal draft with bilge keels and the ability to sail!. Needless to say Paul and Carrie are delighted! What's more Paul has traced the original owner from 1958, who was then a Naval architect, a member of ARINA as was Maurice, so he must have known MG! I wait with interest to hear the outcome.
On a sadder note one of our members had a survey done on his boat recently, with a view to selling, only to have the surveyor contact him to say he has stopped the survey as he had found so much rot! This is a real shock as i have sailed on this boat and would never have thought it. however 3 or 4 years of freshwater on deck will even get under teak laid decks! The owner has now the unfortunate job of trying to find someone who is willing to take on all the work involved, or break her for her parts, the rigging is unused from new 3 years ago.... Shame. I suspect I will be penning an advert on the pages for her shortly. Unless that is a chap with a bare new hull comes forward wanting mast sails, motor and all interior fittings for £3,500... contact me that man via this site!
The major meet of the season comes up shortly, on the Essex coast anyway. West Mersea. We had hoped for meets in other parts of the coast, the Solent, North West, Scotland etc, but owners here seem too shy.. no one has stepped up to suggest a venue.. come on folks, we have 2 weeks, what about it
Well West Mersea should be well attended. we will meet in the afternoon for a jar on the WMYC lawn, near the MG bench, before wandering up the road for a meal together...
With Glasstide now our side of the water and a few more of the fleet based around the Blackwater and Crouch/Colne, I hope for a decent turn out over the August Bank holiday. We aim to have a meal once again in the Oyster Bar, the best fish I have eaten anywhere.. but we will need numbers in advance.. I already have Otteau, Dougaljo, Fiddlers Green, Bonita, Right E Oh and the motor launch Karená, anymore takers!
I will have a word about the Saturday night £5.00 moorings, payable to the RNLI, again.. Sunday I hope we can sail in company and end up in a nearby creek, sailing back to our moorings Monday...
Seems only last week we were launching, now the season is rushing away...
OK time to turn in, I have a big day tomorrow, lots of candles to blow out!
Good sailing,
John
Thursday 5th August 2010.
We have a new enrolment form, Brendan has been doing his magic! As a result we have five new members in double quick time. We welcome Colin Skinner, of 'Armarda Yachts' fame... selling his part finished GH 31, see the for sale pages. anyone got a very tired GH31 in wood that would like a new hull! Welcome to Khary in Las Vegas, interested in maybe building a riptide... long way to the sea from there... Welcome to Michael in Peterhead with his newly built and launched Eventide 'Dee Ockle', we look forward to pics of her, she will be the newest Eventide, unless you know different... To Kerr in Argyle and Bute considering carrying on the build of an Eventide that he has 'inherited' with a house he has bought.. now that is a first.. we have offered him the drawings on CD of course and wait more details of her. and lastly a big welcome to Ivana in Croatia who has just purchased a CD of the 3 Tonner with a view to build, great news.
In addition I have heard from a couple of other members. Sadly one has found extensive rot in his Eventide, a great shame they had spent a great deal of effort and money replacing a dead inboard only to find the work now beyond them. I will be speaking to him again soon no doubt and will try to help in any way we can.
Sad to say we already have an Eventide 24 all restored apart from the interior and minor parts outside. that has new spars and a professionally installed new inboard, and we have not had any takers for that either. Seem not many are willing to spend the time and effort it needs...
I received a CD of pics this week from another of the Glasstide trip crew and will be placing a couple of pics on the site....
we have also to get cracking with the Newsletter. Sadly what with one thing and another it has not even got started on yet... Very remiss of me.
Enough for now but if you have a log there on the table worth writing up and a few pics....
Or maybe you fancy acting as host boat for a weekend together this August Bank holiday... Let us know....
John
Friday 30th July 2010.
We are very pleased to be able to tell you that on the third attempt, the 'cutting out' exercise has worked. At Midnight 30 on Tuesday morning the Catamaran 'Mobri II' left it's berth in Tollesbury under the cover of darkness and with a prize crew aboard successfully made the treacherous passage to the wild and muddy waters of Conyer in Kent, extricating the GRP Eventide 'Glasstide'. We were in and out before the locals could mount a counter move and we slipped off to hide in the creeks before making a midday dash back to Essex.
We even had time to tilt at a few windmills and raid a couple of forts!
The trip was not without the odd technical hitch.. weed in the Seacock of the port motor on Mobri caused an impellor to malfunction, a spare was fitted under way to rectify that. Likewise 'Glasstide's' water slowed to a trickle, but replacing the impellor did not improve that.. we suspect a minor blockage in the system still, but the little 7.5 Volvo proved it's worth in the F5's we had later at the Swin Spitway and hardly missed a beat. Gave a very creditable 6 knots in calm water too!
We were able to sail a part of the trip back. (on the way out it was almost flat calm!) The Eventide sped away from Mobri under sail, but we caught up again at the Spitway when the wind got up, dead on the nose.
We entered Tollesbury under the cover of darkness Wednesday night and Thursday lunch time were able to return the Cat to it's berth and leave 'Glasstide' on my creek mooring. John has a mooring to lay in a nearby spot shortly.
Glasstide was one of two moulded GRP Eventide 26's built in Leigh on Sea in the 1970's, anyone know where the other one is?
Getting back Thursday meant I had time to sort out the website this morning before we nip off to a wedding later today...
I have added several boats for Sale on the 'For Sale' page, been able to add some terrific pictures of 'Tinka' and answer many mails that have come in.
Welcome to Mike Bowyer with his Eventide 'Dee Ockle' newly launched!
Well enough for now, of to East Sussex now, wonder how many Eventides I can spot and photograph in Rye.
John
Friday 23rd July 2010.
The Kent Raid is on again! A burly crew with prize crew aboard is due to set forth across the Estuary Monday Midnight to rescue 'Glasstide' and bring her safely back to Essex. Actually we will not be going far at night Monday, just to deep water for the night, setting off very early to catch the tide through the Spitway and south to the London River. This has to be a quick dash, so a lot of careful pre planning is going on as I type this. Mobri II is being loaded ready for the off tomorrow. after 2 failed attempts previously and a long weekend on Mobri with Darian and Mo we know she is 100%, so we are confident, that if the weather permits, we will have an enjoyable 4 days!
I have to be back in home waters to drive the boss to Sussex Friday afternoon for a wedding so there must be no hitches!
Because a few of us will be away sailing, in different directions, the normal monthly Meet at Danbury next Wednesday is cancelled....
News since the last entry.. The former owners family, of 'Tarka' the WD have been in touch, Brendan is really pleased! They have found his page on the restorers section and are delighted to find the boat still being cared for!
OK early hours of morning now, and time to turn in.
Promise to find time to do all the 'For Sale' page updates this weekend!
Regards,
John
Tuesday 20th July 2010.
Sorry for long pause (paws).. really knocked sideways by the loss of Madinat.... Time and keeping busy heal they say, and keeping busy, well I have been. Apart from the lovely messages from members I have been inundated with Seagull work, to the extent that I need to take on staff! Add to that the EOG mail bag is getting too heavy to move.
In the past 10 days I have enrolled another five members.
Welcome to Martin in NZ with the GH 31 Estere. She has a few miles under her keel and Martin has plans to add a load more, he has already clocked a thousand! Spencer Perry has restored a Senior with the interesting name of 'Benny the Ball', love to know why that name... she will be sailing the Broads. David from Polruan in Cornwall is seriously considering building a Senior... While Paul Wanstall is contemplating purchasing an Eventide, well there are lots for sale... Gavin Atkin is still thinking about building or buying and at the moment just looking.
Welcome all.
Had an interesting conversation with Colin Skinner of 'Armada Yachts'. For a time he built Golden Hinds. He took over from Skentleberry's when they packed in. They only built one he thinks He built 4 I think. He turned out 251 and 252, built for Mark Urry 'Moonlight', now owned by a member on the Blackwater. He has also a part finished hull, 251,that he now wants to sell and I will be adding that to the For Sale page shortly.
We have also had a few other adverts and some price changes on the page too, the new Senior has dropped in price considerably.
Reminder that there is a 3/4 restored Eventide with brand new inboard, professionally fitted, new spars etc still for sale on the pages too. this has to be one of the best cared for boats seen for a long time and in urgent need of a new carer. Call me for more 01621 778859.
The owner of Buccaneer has been on for info on his boat and I have to look her up on our records...
Mike Morgan with the Eventide Gambor is browsing his CD of drawings and spurred on to get on with his restoration, that's just what we publish the CD's for. I sent one member 6 CD's a short time ago, lots of reading..
Today I heard from Richard that his Senior 'Wagtail' is to go on the market. restored a few years ago by Ron hockey, to a very high standard, she is a good looking craft. Will be on the For sale page soon.
On the other hand bob in the Netherlands has decided to keep his Barbican and is fitting a new motor to improve her. He has chosen a Yanmar 30 hp for the job.
Willem De Witt in the Netherlands is asking for history on 'Black Jack' a 1927 built MG Classic. Mentioned in Lloyds in 1947, and restored in 2008, she is a beauty, but there are a lot of gaps in her history, can anyone help Willem?
I must get on with editing as I notice I have an advert outstanding for 'Fleur' a 3 Tonner, outstanding a month, sorry, I will get my act in gear.
Now, 2230 I have to stop writing to go back to parcelling up spares fort posting tomorrow. No rest for the wicked they say, Just like to know what I did..
John
Saturday 10th July 2010.
Thanks to all who have send me messages regarding my special cat. I intend to write a little bit about her on my SOS page soon, and will link it here. Suffice to say the tears have dried and her twin sister is loving me to bits, so that eases things. We move on.

Some of you may already know of my interest in old things, like my Seagulls and 1968 Moggy Van. Well I have a new project in the pipeline, a 1958 BSA Bantam, like my van, 'Maddy', she will also have a name, it will be 'Madinat'.
With the temperature topping 33 C in the shade here yesterday and not much less today, even with a stiff breeze, work of any sort is difficult. I have been busier than ever with my little Seagull business for the past 2 weeks, when able to concentrate this past few days.
The EOG pages have had a few updates, Boats sold and I have had several letters with cheques for CD's, one member, Robert Gould, has bought 6 sets of drawings on CDs, not sure if he is going into selling them or building a fleet, like to think it is the latter. Paul Grant has bought a Senior CD to go with the drawings from Selway fisher, another stitch and glue boat on the way hopefully, and Mike Morgan with the Eventide 27 'Gambor' has a CD now to help him restore his boat.

The postman brought me a tube of drawings this week, the drawings of 'Tinka'! Silvio from Italy has kindly donated the drawings to the EOG and I will be having them digitised and made available on CD shortly. this classic is as old as me, dating as she does from 1947. Never thought of myself as a 'Classic' before!
Had a mail today asking if the GH 28 is seaworthy design? What can I say but yes a hundred times yes. If properly equipped and crewed, and in good order, most of our boats over 25ft are man enough to go anywhere, it is normally a case of, are we?
The enrolment page has been remarkably quiet of late.. we are wondering if the new security measures to prevent the spamming are too severe.. However Brendan is to be giving the whole site a make over shortly, I suspect it will take 6 months, but the eventual end product will be well worth it! My SOS site now comes up No. 1 after his attention.
Heard the other day from one of my Seagull users, turned out it was Alan Lyttle the ex owner of 'Borer Bee'. She is apparently having a new diesel to replace the ancient Stuart. Next season she is supposed to be heading north to Scotland....
Well it is now cooling off a little outside, a mere 27degrees now, so I'm off to pick gooseberries!
John
Tuesday 6th July 2010.
Today there is a great sadness at our home, one of the two white kittens/now young cats, the deaf one, 'Madinat', that loved me to bits and me her, was killed by a harvester in the field behind our cottage. I shall miss her dearly.

john
Saturday 3rd July 2010.
Was out on the water yesterday again, HW and only 4 boats in view on the whole lower river, 32 degrees C here and a fair breeze, where is everyone.. can't believe the tennis was that interesting, we all knew he was going to get stuffed!
Actually I was in the lad's motor boat, delivering it for it's first warranty service. whizzing along at 20 knots and at HW I was able to make the trip to Brightlingsea in 30 minutes! Took longer to hoist her out....
Sitting in front of the 'Yachtsman's Arms' supping a pint and who should walk down the road but Vic Maynard, another EOG friend and ex owner. He now sails one of the oldest Bawleys on the east coast, and pushes her hard in the races too. He introduced me to her crew, one of whom has a Lone Gull, the wooden version. He has promised an article for the next Newsletter, which I am ashamed to say I have not started and should have done... Where does the time go.....
Heard john Stevens has 'Glasstide' all prepared for a trail sail, good luck John, if the lad's motorboat is available I can whizz down to you in no time! (Be a slow jog back though.....)
We have had several new enrolments this week Robert looking for 3Tonner drawings, Paul Grant, one of my Seagull customers interested in a Senior and today a nice surprise, the new owner of 'Ocean Dove' Some may remember her from Jim Andrews book, he wrote for PBO for years.. Mostly about Catamarans, but he also built a Modified Maplin class. Peter is a profeesional boat builder, here is a link to his site.. http://www.plwoodcraft.com/
Welcome also to Robert in Norwich with a set of drawings for the Senior, after a CD as well... I have given them the normal welcome letter, plus an apology for being away sailing for a week!
Also had a request from a member for 5 CD's of drawings... Think he is having a problem deciding which to tackle!
Danbury was a pleasant evening, the more so for the surprise visit of Nigel Seary, one of the Steering Group. If you are anywhere near Essex on the last Wednesday of the month we normally meet at the Bell Danbury... about the middle of Essex and near the top of the biggest hill around, so almost as far from the water as it is possible to get. Next meeting there July 28th.
Another reminder about BoatPal.co.uk, a web site that Martin one of our EOG 'Friends' and ex eventide owner. Our Webmaster Brendan spent some time kick starting the programming for Martin to get it going...
Brendan is now about to start on the EOG site, something we have been trying to sort. It needs a total rewrite and reorganise, same as he did for my Seagull Site.. Now he is not working on the Boatpal site I hope we can crack on with the EOG pages
A few boats have come up on eBay recently, saddest one is the Eventide in Essex. I wonder if she will make the £500? On the other hand 'Pink Gin' sold so I have also removed it from our pages... there is another GH for sale, in Sussex. but at a far higher starting price.... Looks nice but....
Well off to strip some Seagulls, to make up for our week away... Hope to get some day sails in next week, Get out on the water, summer is here!
John
Tuesday 29th June 2010.
Well we had a great week! Wasn't the weather good! We are going to get my Darian to chose the dates again!!
The Golden Hind 'Right E Oh', WW's 'Bonita' and 'Dougaljo', and us in our Eventide, 'Fiddler's Green' all took part, though one boat left early and another arrived late! We met up in the Blackwater and cruised from Maldon to Rowhedge and some of the tiny creeks in between! Highlight was the day 3 boats locked into Heybridge basin. More of which later. I do have pics of lots of local members sailing their boats that have escaped my camera before! Pics to be added shortly.
Sorry if you are waiting for a reply to a mail or enrolment, I will get to you as soon as I can.
Hopefully now summer is here John Stevens our Database Manager will get a trial sail or two in, before sailing up to the Blackwater with 'Glasstide'.
Enough for now, back to my Seagulls, mail to respond to piled high on my desk!
A suntanned, smiling, John
Saturday 19th June 2010.
Force 6 and 7 northerlies, hail and rain, no we have not set off! In stead I have sat down and relaxed whilst editing these pages. I have removed the Eventides 'Serenity' and 'Seawitch' from the for Sale pages, both sold and added The GH's 'Pink Gin' and 'Moondancer'.
The last owner of 'Serenity', Jackee, has made a nice donation to the EOG for selling her late husband's boat. We hope to see the new owner enrol shortly.
Had a nice mail from family members of the first owner of 'Coronette' asking after her, they had not found her on our pages. they will be marvelling at the pages of description of all the work for some time I suspect. she is a real beauty again.
Joined another member this week with a Senior and send out two sets of Senior drawings to members, one of whom has taken the step to purchase the Selway-Fisher stitch and glue hull drawings, hope to see a hull built shortly!
You might have noticed a Senior on the for Sale pages, a cracker, never been launched. Sadly still for sale after a few months, the market is not exactly buoyant!
I have also added a great bit of info sent in by Stuart Mcleod about the Mouette, see the Mouette page. That's just the sort of information we like to get!
OK Got to go, lunch calls. Hope to regale you with tales from the creeks in a weeks time,
John
Wednesday 16th June 2010.
Well we did get a sail and yes, Darian loves Cat Sailing! They stay upright! We did not go far, crept up the top of Salcott creek the first night, on our own with the seals, across the Ray sands Saturday and up to North Fambridge. We had a surprise that afternoon as Darian's lad and his lady wife motored up to join us, their first time into the Crouch. Great meal in the Ferry boat that evening, we tried to ignore the football crowd, but Brian, being a referee for years had to tip toe in and see the score...
Next day we puttered off early and against the tide, made the Raysand buoy an hour before HW. there was 2.5 metres in the shallowest bit. Our 1 metre draft, just like a modern Eventide meant an easy crossing, goose winged all the way.
We spend the last night in the creeks off Tollesbury. Nice weekend.
This week of course has been manic trying to catch up, with SOS and with the EOG.
This weekend we intend to sail off again, this time in F.G. and spend the week in the company of friends afloat. We have heard from 'Dougaljo', 'Bonita' and 'Right Eh Oh'. We all intend to cruise together, and the suggestion was some of the smaller creeks and odd spots locally. So the top end of Pyefleet, beyond the oyster layings, and if things pan out Wivenhoe and Heybridge basin.. we will see. If you want to join us we will be listening out on Ch 16 from Sunday onwards. the weather over the weekend is not clever, cold, but we are hoping Monday on will be better.
If Suall is reading this, you just joined us but we cannot respond to your mail, try to contact us again or phone 01621 778859.
We have heard that Serenity has sold again and we have a little donation coming as a result.
We have also heard that the chap who took on John Stevens Eventide 'Seawitch' for free, and promptly stripped it of goodies and did a runner, has sold it on to Steve, who is set to actually work on it. Hope he joins shortly. Needless to say after giving false details, the guy 'Mr Smith', who took it from John is not a member.
Try looking at this work on the Forum pages! viewtopic.php-f=8&t=227 The Forum does not seem to get as many visits as it deserves and looking at the restoration of 'Athaena' should spur us all on!
I have a couple of new boats to add to the For Sale pages, before I swan off at the Weekend, a couple of GH's for sale.
John the owner of the WW 'Penny' has sent a few pics in of a WW, 'Miranda' he has found in the North West. hope to find out more about her...
Stephen Lansdown has volunteered to scan one of the books we edited, 'Building Chine Boats' and we hope to be able to reproduce it on the site shortly, a nice service to owners.
David Hare has sent some pics in of 'Gunyar' being restored, to be posted, and We have heard from the new owner of 'Gambor' down in Cardiff, Mike.
I have today sent a CD of the Senior drawings out to someone who is taking advantage of the Selway-Fisher re dawn Senior hull in stitch and glue. It will be interesting to see who gets one finished first.
Talking of Seniors we have one on the site for sale, that is pristine, selling at a high asking price, £4,000 plus, but the spec is top class, trailer engine and all, worth a look maybe?
Ok that's all for now, if you are coming out to play next week call us on 01621 778859 or on VHF, 'Fiddler's Green' You are most welcome.
Now I'm out to the shed to play with my new toy, a 1958 BSA Bantam! Now that takes me back!
John
Thursday 10th June 2010.
It's cold, windy and damp, Flaming June where are you! We are off with Brian West and his good lady, Mo on Mobri II for a few days.
Brian is our fund Manager and has a Catalac 9 metre, which oddly, from the side looks just like an Eventide! We will not be going far, Blackwater, Colne, Roach and Crouch maybe, so if you are out there and get photographed by a chap on a cat, it could be me!
Last week I captured 1 Eventide, 1 Vulcan and 2 WW's! pics on the site soon.
During the past week since I got back from my week on F.G. I have been more than up to my ears in SOS mail, and today have just caught up, in time to close down for 4 days.... Which will mean another pile of mail next week.... sorry if you do not get an immediate response then, we are victims of our own popularity!
I have just about had a chance to answer most if not all the outstanding mails on the EOG account, I have entered a couple of items on the for Sale page, replied to several people wanting to advertise and enrolled 3 new members.
Welcome to Sean Saul-Hunt with as boat called 'Maria' in Sussex. We are waiting to get more info about this one. To Mike Morgan who has taken on 'Gambor' the E 27 in Cardiff and to John Maybourne with The Eventide E 24 'Buccaneer' in Kent.
Welcome to all.
With our records I was able to add information for the new owner of one of these.. I have just heard of another new owner of an Eventide in Tollesbury and been informed of another that is to be broken up and the parts will be offered on these pages... Nice to have contacts....
John Stevens our Database Manager is struggling to keep his head above water with the database, we are fast approaching the 1,000th enrolment and we are hoping Brendan is going to come up with an automatic Database entry system, to speed things up.
John is progressing slowly with his new boat 'Glasstide' the GRP, E 26. At last the motor problems seem to be sorted and he is planing a trip out to test all prior to a trip across the Estuary later this summer. The first two dates we planned went out the window when the motor refused to play.. the last problem was an overheating one, cured for now by removing the thermostat, but the block needs to be 'Fernoxed' later with the closed circuit system I made up for him, a 5 gallon Jerry can with a 1/2" hose fitted to the bottom leading to the seawater inlet and a hole cut in the side at the top for the exhaust to splash back in. Using mine, I could run the motor for 1/2 an hour in the barn, prior to launch, to warm all up and change oil and filters before launch.... very civilised.
OK we have a cruise in company coming up in a week or so, starting 19th/20th June, Blackwater area. We have 2 boats, 'Fiddler's Green' and 'Dougaljo', any more takers?
all for now, got to pack a bag, hope it warms up!
John
Monday 7th June 2010.
Hello folks, The Coordinator is back!
We had a few days fitting out on board, sorting and testing, then a few days sailing, the weather was not too unkind and I have returned weather beaten and refreshed! Met up with a few friends and members out there, good to se you!
Still no 'Glasstide' trip, John Stevens has had further problems, now the motor is overheating due to the build up of mud in the system no doubt. An attempt will be made to flush it out with descaler shortly, works well for my seagulls! hope he does not have to resort to removing the head.. messy and laborious job chipping out the concreted mud!
I will get round to answering mail shortly, so if you have tried to contact in the past week, hang on I will get to you as soon as I can.
All for now, got 100's of Seagull mail to sort..
John
Tuesday 25th May 2010.
Well the hot weather did not last long, 3 days and now we have NE F5s and the temperature back to 15 degrees C. Hope you have enjoyed the sunshine, that might have been summer!
I have been down at the boat a lot recently and last night finished all my new electrics, nothing went bang when I turned all back on! All the lights came on with the right colour LEDs, so I hope I have the splitter and alternator controller wired correctly! All the new batteries securely fastened and fully charged.. Today I will hope to run the motor (ashore, using my 5 gallon drum hanging on the stern, catching most of the exhaust water and with the hose from can feeding water back to seacock.) Hope to check all working as it should before launching Thursday. If all goes well will have all back to normal inside today and will have changed the oils and filters, anodes etc..
The new rig is onboard, I had a little help from the lad last night to hoist all the roller reefing gear etc back. Have to re reeve the halyards today.... and lash down ready to trail... Must not forget to put the log transducer back in, has anyone ever forgotten?
Danbury Wednesday, as we have not found a better location, see you in the Bar at 8pm if you are attending, PLEASE let us know in advance if you want to sit with us, we can normally get a table for 10 or 12 but we do need to know...
Last week we had new enrolments at nearly one a day, this week I have just one, and his e-mail does not work to reply to him, so I have written, so if you are out there John Maybourne, owner of the Eventide 'Buccaneer' mail me again from a different, working mail address will you, thanks.
The weather outlook for the next week does not look as settled as of late, but all things being equal, 'Fiddler's Green' hopes to make the Southend Air show, maybe on the Monday, to give me time to set the boat up Sunday..... Must get afloat sooner next season!
If John Stevens is ready and has crew, we may meet up with him and escort him back across the Estuary. We may be joined by a WW on the way back if 'Bonita' is ready, anyone else out there and sorted?
Before we sail we have another treat in store. Darian and I have been treated to a day trip Friday to Norwich, aboard the 'Tornado', first Class with all the trimmings. Should be a day to remember! Tornado? Click here for a whiff of nostalgia
As a footnote, not from the Footplate..... sorry just came to mind....
Finn in Ireland has started us off on a new venture.. Doug and Brian and Mike have donated books to be sold or swapped, some have sold, others have been swapped, but Finn has suggested he sends in some books to swap, with a small donation to cover postage, and is sending a couple of books .. so I will be altering the For Sale page to include a swap section, could catch on. He is sending a couple of Michael Verney books to add to the collection!
Talking of Michael Verney, many years ago I helped a few other of our supporters edit one of Michaels books, 'Building Chine Boats'... I have reprinted a couple of chapters on the site, Tony's on timber and Peter's on the WW.
I have just sent a copy of the book to Steve Lansdown in Australia, a new member, who has offered to scan the lot and send it to us as pdf files so we can publish it for free on line. A brilliant idea... would have taken me an age and I could have only done it as jpg files.... thanks Steve. Just heard from him that he has already got the WW CD and is delighted with it.
Also sending out a 3 Tonner CD to Finn when his books go back!
Enough for now, back to the Seagull post, then off to the boat, engine trials!
John
Tuesday 18th May 2010.
Sorry for the gap in entries, truth is there were never enough hours in the day before fitting out, add to that organising Woodland walks and Seagull get-togethers and I really am stretching things a bit...
My Flocking of Seagulls in Essex attracted boats from all over, including Holland! Good to see Nigel and Heidi turn up too, with Archie the Basset, complete with lifejacket. 11 dinghies attended, including the racing hydrofoil with souped up Seagull, capable of nearly 30 mph! We puttered up from North Fambridge to Battlesbridge and even had time for a pint at the Barge aground, before taking the ebb downstream. The Bridge limbo was fun! As soon as the tide turned we flew down, with a good ebb under us, that end of the river drains dry in 4 hours! A good time was had by all...
I hope I will be getting Fiddler's sorted shortly, time is now running out for me as my launch crew is off on holiday for the Bank holiday, I have to be sorted by Wednesday week! at the present rate that looks unlikely! Still wiring and refixing woodwork. At least she is cleaned off, the gunwales and toe rails prepared for the Sikkens and the first coat of anti foul on, patching up the bare spots we had scraped off.
The light evenings will help...
We have had a donation in from Ed Mitchard, with a great letter praising the group and what we stand for, Ed has sold his Senior on to Alan Stacey... Alan's' friend has 'Piskie', so a cruise in company will be on the cards no doubt. Anyway a nice letter of thanks and that makes it all worthwhile.
Am sending out 3 CDs tomorrow, to Kevan in Australia, he is making his mind up about the Riptide , Eventide or Waterwitch!
Talking of Riptides, I did look out for 'Ramillies' at Hullbridge, but did not see her as we scooted through with our Seagulls!
4 more new members in the part week, no make that 5! We are getting close to that 1,000th member! Hopefully John Stevens will warn me in time! You out there John? He has been very busy boat wise too, and soon I hope to meet him and Brendan, his crew and escort 'Glasstide' back to Essex... I digress.
Welcome to:- Stephen in Australia looking at a Waterwitch... to Mattias in Sweden looking to build, but not sure what yet, to Rene in Holland with a steel WildDuck, without a name as yet, look forward to pics of her.. to Jonathan in Suffolk with the Barcarole 'Egretta', hope to see her sailing this year.. and to David in Suffolk with an 1861 classic, a Guernsey Oyster boat, that he is hoping to sell and then purchase a MG Barbican..
Welcome all.
As I type this more mail has come in, another member with the Eventide 'Buccaneer' and from Holland, the name of the WildDuck! 'Lientje', more later...
I have just altered a few items on the for sale pages, we think one of the Barbicans has sold, though the owner has not informed us yet and the Eventide 'Jeopardy' has had a drastic price reduction.. I have more adverts to add in the next day or too as well.
Hopefully I will fine time to catch up and fit out F.G.!
John
Sunday 9th May 2010.
Busy day in the woods today, very pleasant and relaxing, at one time I was listening to 3 Nightingales competing for mates. The bluebells were magic, dusty blue and very fragrant, takes your mind off all other things!
Talking to our friends who own the 60 acre wood we had the run of, they recounted the rhyme 'Ash before Oak we are in for a splash'. As the Ash leaves appeared 2 weeks before the Oak this year, they are not hopeful of the promised BBQ summer. At the wood today it was hats and scarves and gloves weather, what price spring? I am well behind this year and the cold is not helping! The epoxy will not go off at 6 degrees!
Just for diversity I have another event organised for next Saturday.....
A flocking of Essex Seagulls!
Saturday 15th May
If you have a Seagull and would like to join about 20 enthusiasts of this marque, we are gathering at North Fambridge Yacht Station, North Fambridge on the Crouch, at 1100hrs Saturday 15th May, we intend to launch our dinghies, under the watchful eye of a scrutineer, to ensure we all have fuel, oars, tools, tow rope and anchor and are wearing lifejackets.
At 1200 we intend to set off up stream to the head of navigation at Battlesbridge, before returning on the ebb to Fambridge and repairing to the pub or maybe the marina clubhouse.
It is a free event, no launching fees and we are the guests of the Marina/Yacht station. This is the first time I have organised this and it is all very low key this year, but in future we might get more ambitious!
There will be prizes, one for the best turned out rig and others at my discretion! I know 2 owners are coming from Holland and are already booked into the Ferry Boat, others are coming from Kent, Surrey, Lincolnshire, Berkshire and Essex of course.... so far about 20 maybe more have indicated they would like to come along....
If you are just coming to watch, look for the blue smoke!
Back to the Eventiders....
We have had several new enrolments recently, welcome to Kevan Delaney in Australia contemplating building, having looked at 'Charon', sister ship to 'Tamarisk'... To Fionnbarra, (Finn to friends!) in Eire, looking at the possibility of building or restoring a 3 Tonner. To Mike in Bristol with the same idea, but more inclined to build.. I sent details of a 3 Tonner seen on the Bay by Mat, well spotted. however I suspect a little over priced, did not sell and will re appear no doubt, an Essex boat... To Edward from Somerset interested in the MG Bawley for sale on the site...
I have just organised a copy of the Eventide building film for Ken in South Africa, thinking of taking the plunge into carpentry too.
I am waiting for a request for WW, Riptide and Eventide from Australia shortly and a 3 Tonner for Mike in Bristol!
Hope to be out on the water in time to sail to Southend... for the air show... watch this space.
John
Friday 7th May 2010.
Well that was an interesting week! Freezing cold, hail and rain, F7 winds! Not surprisingly we failed to sail out on the Sunday, Monday and Tuesday! We left the mooring, just on Wednesday but returned on Thursday but were unable to re moor on the mud berth at Tollesbury we had vacated, so left the boat on my mooring down the creek.
Hey Ho. As it happened 'Glasstide' was not ready, being firmly ashore till the 12th anyway. No water there and jobs still outstanding, maybe if I can get launched for the Air show weekend we will escort 'Glasstide' back then...
We had a few days on board doing little jobs and further sorting Brian's catamaran, and the briefest of sails.. we found items that would need attention in the future and will see to them for another day. we all learnt a little about cat sailing and handling, plus a lot about trying to keep warm and cheerful! All agreed it was fun. Next time we do it we will ensure it's warmer.
will be back later with more news,
John
Friday 30th April 2010.
Last entry for a few days. 4 of us are sailing south Sunday/Monday to see if John Stevens is ready waiting to be escorted back to Essex. So far he has been beset by problems. All the outstanding safety jobs and rigging etc have either been done or are being done over the weekend, but the motor is still causing headaches. Seems the previous owners had a problem with the pump and someone butchered it. refurbishing a diesel pump on a marine engine is not a job for a hammer and a wire brush, too much at stake. so John has had all properly restored, last hitch was the engineer 'found' a broken water pipe. Well it was broken when he took his foot off it!
Blessing in disguise, as it turned out, as all the water pipes were duff, could not see till you really distorted them, i.e. stood on them!
Added to that John's helper on the day, Brendan got covered in wet exhaust in working in the lazarette, because the exhaust hose blew too. So all that to be replaced, before we get there hopefully... and boat yet to be launched.....
So we could be escorting her home, or just having a jolly on a 30ft cat that looks just like an Eventide from the side... Yes a Catalac 9 metre. It's Brian's, the fund Manager's.
Enough of our fun..
Welcome to Fionnbarra in Ireland, had to be with a magnificent name like that. 'Fin' wants to restore a 3Tonner, having been inspired by a copy of the Michael Verney book, 'Complete Amateur Boat Builder'. He is off on a boat building course later this year, good luck to him, he is after a copy of the 3T CD of course.
Just had a payment in for CD's from Hugh in Australia, he is contemplating building an Eventide, hope to get those in the post before we go away for the week.
Congratulations to all of you shopping on eBay through our page, without it costing you a penny, and for the most part you can certainly save more than pennies using the page, we have managed again to donate a £50.00 plus donation towards the work of the webmaster.
Behind the scenes Brendan has been gently beavering and had re written the drop down menus that appear at the top of every page, all clever stuff. Thanks Brendan.
Last thing, happy Birthday to the Trident Assoc, 50 years old this year. We are in regular contact with this and a few other groups, they swop info. Here is their birthday page... events.html
OK signing off for now, hopefully back in a week, John.
Thursday 29th April 2010.
Today is a green day, or should it be blue?
Something I have organised for our Woodland Group, that you can participate in if you wish..
SUNDAY, 9th May
between 10am – 3pm.
Join us for a FREE, Bluebell walk
HAZELEIGH WOOD, LODGE ROAD, HAZELEIGH.
(Follow the small signs into the lane, on the left of A414 driving from Maldon's Morrison's, towards the Woodham Mortimer Roundabout)
Come and enjoy an hours or so stroll through this normally closed, private woodland, in association with TWIG. The woodland owners will be on hand to show how the wood is managed, woodcrafts and charcoal made.
Splendid photo/painting opportunity for Bluebell enthusiasts..
TWIG members will be on hand to help identify trees and answer any questions you may have on planting or caring for trees also to explain the work of TWIG.
Bring the children and your friends for this unique opportunity to enjoy an hours spring walk in a well managed, mature wood. Dogs welcome, on leads. See what we could have here in 50 years ….
For more contact us on 01621 778859 .
www.twigs.org.uk
Wednesday 28th April 2010.
At about 1600hrs today I had a noisy phone call.
In the background was the purring of a Volvo! John Stevens had managed to get his motor going, or rather Ernie had, with a little help from others here as well. I was convinced there could not have been too much wrong as it ran for me, albeit for 20 seconds only.. anyway John is on board with Brendan our webmaster, fixing guard rails and hopefully another half dozen jobs that also needed sorting... and if all goes well we will still be sailing to Conyer on Sunday in the fund manager's Catalac, 'Mobri II.
However this balmy weather has to break before the Bank Holiday rolls through Monday, it's a British tradition, so it's full oilies and an extra jumper...
Have not heard from anyone else about the Bell Danbury tonight, where are you all, not still hibernating surly?
John
Tuesday 27th April 2010.
The time has come round for Danbury again.. We will be meeting in the bar downstairs this time, I've booked a table for 8 to 10 of us, anyone else can just drop in for a pint, but if you want to sit with us and eat too best call me on 01621 778859 so I can get more places..
We have had a rush of new enrolments, welcome to Hugh in Australia, wanting details of the Eventide CD, to Barrie after the Senior CD, to David who has asked us to advertise his GH, to Ray in New Zealand with a GH, more info needed there..., Mick with Patience of Job, and Andy with the Medusa.
I have just round to replying to them all.
In addition I have just sorted out a Senior CD for Richard in Norwich. In the post tomorrow Richard.
I will be adding an advert for a 90% restored Eventide 24 to the pages shortly. 'Everjoy'. She has all the hard work done, but the owners cannot see them having time or effort to finish her off. a great bargain for anyone thinking of building or restoring an E 24. She has a new deeper ballast keel, new bilge plates to match, rebuilt skeg with new prop shaft, and a new twin diesel fitted too. There is a new mast and lots of nice new bits to fit... Watch the For Sale page!
There ia a new boat parts for sale website out, and our Brendan, the webmaster is part of it. Martin had the idea and with Brendan's help went live a week or two back. I have been registered on it by Martin and a lot of the items that are for sale on this site have been also advertised on the new site. It is Called 'BoatPAL' http://www.boatpal.co.uk/
I have just added a couple of adverts, because you can list items for free! It is a bit like eBay except that it is only for boat bits, small boats etc. As one who can spend hours looking for bits on eBay this may be a quicker way to find boat parts needed. when the big chandlers get to know I am certain it will take off. a Friend of mine started Boats and Outboards the same way, he sold out and is sitting in the lap of luxury somewhere in the West Indies now!

BOATpal -buy, sell & find used boat parts
BOATpal has only just been launched. Everyone loves the idea of a site dedicated to just boat parts.
The number of new members is growing daily.

Until this site is established as the best place for boat parts all adverts are FREE of charge! So Register today and help achieve that aim.
I will add a link to the links page as well, but go and have a look. It is early days and there will be glitches no doubt, but could be a great source of boat jumble or a way to empty the sheds!
The saga of poor 'Glasstide' continues, the motor is still not going... pump problem, refurbished, but when refitted the cam did not lift the pump? I suspect the refurbisher has fitted the wrong bits to the thing and it is 1/4 inch too short! nothing daunted Mobri II will set off southwards Sunday, to see if John is ready, if he phones to ay he is we could be escorting him back to Essex next week. This means I will be away form the keyboard for a week, apologies.
On my return it will be all hands to pumps to get F.G. back afloat in time for the Southend air show, lets hope the weather is better this year!
Right, I'm off to add some adverts.
John
Sunday 25th April 2010.
The weather has taken a turn and the heavens opened this morning.. still the garden needed it. Fitting out time in earnest on 'Fiddler's Green', hope to be ready for launching in a couple of weeks. New standing rigging, yesterday new guard rails, new lights inside, (LEDs) new batteries and new wiring, new splitter and charge controller.. been busy.... mostly parts bought on our new eBay page for half the chandlers prices.... Hope you are getting on as well.
Sadly John Stevens' is still waiting to hear his motor run on 'Glasstide'.. having got the engineer down and removed the non working pump, when refitted it did not work, something to do with the adjustment on the bottom of it we think, went back to the engineers, hope for the good news Monday. See no reason why it should not work, we know it ran for us, albeit for just 20 seconds.
John is down in Kent today finishing off the other little jobs, securing fuel tank, fitting guard rails, fitting hinges to hatch, re reaving genoa halyard and hoisting genoa. That just leaves the hull paint to be touched up and a polish over the rest and it is all down to Ernie the engineer. I hope the rain eases off early John..
If all goes well there is still time for the crew of Mobri II (which is now fully prepared, kitted and ready), to rendezvous with him in a weeks time, we are going to go out anyway, and if we get the call from John in Kent that he is ready, will sail down to meet him.. I am still hopeful that he will have it sorted before then and we will all go down on the cat as planned.. we will see.
Another busy week at corporate HQ, 3 new enrolments and one CD to post and a request for another.
Welcome to Hugh in Australia wanting to build an Eventide, to Barrie in Wales about to buy a Senior and to Andy in Dorchester with the Medusa 'Demelza'.
I have heard from another couple of owners with queries, one interesting one asking if it was feasible to fit an outboard to a 26 ft Eventide. I know inboards can be expensive, but for anyone interested enough to want to sail a 26ft boat, presumable along the coast and not on a small lake, the inboard is really the only practical solution. The only other way is to make a well forward in the cockpit, off set to one side. Have seen several try this and only one 'Gunyah' seems to be 100%, the rest have leaks and can cause rot..
Had a CD of pics in from Tom with 'Iona', he is making great progress! and a load of pics of the steel WW 'Xanthe'. also added a couple of adverts, a nice GH for sale...
I have been making intensive use of the eBay page connection on the site, this month I have used it to save £30.00 on a pair of fire extinguishers for Brian also new metal bowl fuel filters. I have bought loads of s/s shackles and wire rope terminals half price or better, searched and found a new halyard for £5.00 instead of £35.00 and am bidding on a replacement transistor radio at the moment. Brendan tells me last month it made £80, to support the webmaster and this month it is over £100! this is a great way to help Brendan for all the work he does and refuses payment for, and it costs you not a penny...
If you have not already tried it simply click on the link on the home page or :-
Then, after looking at the MG articles listed, delete 'Maurice Griffiths' from the query box, (don't worry he will come back automatically!), simply enter in whatever you are looking for. This morning I put in 'AAA rechargeables' and after a 2 minute browse found just what I needed, 6 for £3.25 inc P&P, absolute bargain, did the same for 6mm stainless shackles, and also for some odd curtain track runners for Mobri II, £2.00, delivered to my door... can't' be bad, saves me the petrol and will bring in at least 10% of the purchase price for Brendan!
OK the rain has stopped and I have no excuse now, got to get out there and strim the ditch!
With any luck the lad will be down to his boat later and I will get called upon to help shift her to her new permanent berth, set up the fancy quayside fenders etc, and while we are at it have a spin out.... I want to get a picture of the Bradwell Beacon. I saw it from the shore last weekend, some large vessel has leant on it and pushed it over at a crazy angle.. I have informed the East Coast Pilot publication.. (Sailing Today) and they have asked me for a pic. Only too willing to oblige. If you have a copy of this excellent East Coast pilot there is a link on our link page to the updates, including my beacon story!
Good sailing,
John
Post Script.

I did get out and go for a jolly late in the afternoon, got a picture of the drunken beacon too. Light at crazy angle and though working, for now, can only really be seen well from the Nass direction or half way up St Lawrence hill! Add to that the solar Panel is now facing directly towards Tollesbury, and there is not often a lot of sunshine coming from that angle, I doubt the light will stay lit for long...
John
Tuesday 20th April 2010.
With the skies clear blue over the UK for most of the past week, and because of the Icelandic volcano, not a vapour trail in the sky, you would think it would be in the 90's, but not so. Cold easterlies are keeping temperatures down, so much so we are having widespread frosts.
Not good for gluing with epoxy.. but I have the bits of wood prepared and will wait till it warms up just a bit... (cockpit locker lid drains).
Have been making extensive use of the eBay page, as have others, I have just bought 2 new dry powder fire extinguishers, with gauges, for less than £30.00 inc delivery, that is better than half price, and our webmaster will get £3.00 out of the deal!
Ordered all the rest of the stainless terminal fittings for my guard rail replacement last night, and a bag of shackles and some pelican hooks, again all half price or better.
I placed a new pic on the Eventide page last night, 'Ebbtide' based at Chatham, Welcome to Nigel a new member.
Also added an advert for a sail, one for a motor boat, but no price as yet.. and for a nice little Senior, centreboard version on a trailer, a real bargain. The owner Eric, is swallowing the anchor.
Welcome too to Mick with 'Patience of Job', an Eventide 24 now based in Ashletts Creek on the Solent. I knew her 25 years ago when the former owner, Martin, kept her at Canvey Island in those days. She was always about the Thames Estuary n those days..
Our trip down to Kent still looks as if it will go ahead, we are just waiting on John Stevens' engineer, Ernie, to refit the refurbished fuel pump. turns out someone had tried to repair it with a wire brush at some time in the past, which had not done it any good, internally, and to add to that the pump piston was jammed. John then has just a few outstanding jobs to complete, securing a hatch the fuel tank and new guard rails, all relatively simple tasks, plus re reaving halyards, that he has purchased for a song on our eBay page... all down to the weather after that.
We have had some sad news.
'Seawitch' was donated away to a chap who said he was going to rebuild her, quite a daunting task as she has extensive hull and deck rot, but within days it was seen she was being stripped out and now is up for sale again. He erroneously states 'a few weekends will see her OK'. This is almost a repeat of the 'Galliard' saga, sold for pennies and on the market for thousands a fortnight later, rotten as a pear. Later 'sort of' repaired, see the pics on the Eventide page of the Gallery, more foam filler than ply and a surveyors dream! She is still being offered for sale... swap for 25k of houseboat was it? Oh and guess what, the owner of the sad Galliard and the keeper of 'Seawitch' are mates.... Nope, Seawitch is a basket case, john knew it and got her on that assumption, gave her away on the same assumption, even donated the sails and other kit, that he could so easily have kept for his new Eventide... So if you see her for sale beware. John passed her on in good faith, exactly as he found her, for the same money, nothing. Shame the current keeper cannot do the same, if he is unable or unwilling to finish her. I can see her being broken up where she sits as he is not going to pay the fees if he cannot sell her and is unwilling to restore her....
Caveat Emptor.
John
Wednesday 14th April 2010.
My doesn't time fly, a week since I had time to write on here!
I have been trying to get a few jobs sorted on F.G., I have at last got the aux battery rigged so I have lights aboard. This makes it easier to work, because even though the barn is open to the south it is dark on board.
To help save battery I have purchased a load of LED festoon bulbs, each 42mm long with 9 LED units, the light is similar to the 10 watt bulbs, but whiter, rather like fluorescent bulbs without the flicker. I have also bought a couple of red LEDs for the night lights. As a result I use about 1/20th of the power, impressive. I have left one lamp over my bunk, fitted with the old style bulbs at the moment, to see the effect..
I found, as I was going round rewiring, that just about every negative wire had bad corrosion on it, so have had to replace the lot. I have really made good use of our eBay page, try entering 42mm LED and see what you come up with.
I spent a long afternoon on F.G. yesterday, as the riggers apprentice. I had the wire, bought years ago, a 100m reel of 6mm 1x19. I purchased 20 6mm terminals again using the eBay page, got them half price... So I spent the day with Dave Nicholls the local rigging Guru, we laid out all the wires and I showed him pics of the tensioned rigging screws, explaining that some wires needed to be an inch shorter as I had run out of adjustment, and one pair an inch longer. He was impressed. soon realised as we chatted that I had rigged her myself 20 years back and we worked well as a team.
The worst part we left till last. The Plastimo roller reefing. I had rigged the boat with a mixture of 5 and 6 mm before, with 6mm for the longer wires as they were subject to more stretch and 5 for the lower shrouds, that were not under as much tension. However the forestay, with the Plastimo gear on had to be 5mm as the bearings in the gear were that...
Not anymore! We dismantled the whole thing and drilled out every nylon bearing to 6mm, re built with 6. So now every wire on the boat is 6mm, a little over kill maybe, as a 26ft Eventide can use 5mm, but the wire was dirt cheap, a fifth of what 5mm would have cost!
Today I nipped down to remove the old guard rail wire. I have some new to replace it, it was 6mm but 7x7 construction, I am refitting 5mm 1x19, because that's what I have near new. Though slightly smaller it feels better on the hands than the 7x7.
I took great delight in testing my wire rope cutter I carry aboard!
I am recycling some of the 6mm wire I took off, having tested the wire and found no broken strands even inside the Norseman terminals, I am passing it on to John Stevens to be used as guard rail wire there.
Speaking of John and 'Glasstide' I spent Saturday with him again down to Kent, working on her again. The mision was to replace the tested injector and bleed her again, charge the battery, found it was already virtually charged, and start her. The little Volvo went back together easily, I will gloss over the bailing of the dripped diesel from the bilge, suffice to say we have now found the fuel tap.... After several failed attempts we tried to remove the pump, but I now had to admit I was out of my comfort zone, and even phoning a friend did not assist, so put it back together. We tried again, and wonder of wonders, she ran, revved away for 20 seconds and died.. OK she works, but why has she stopped? Baffled I tried bleeding her again, but she would not fire up.
Defeated John had to call in the cavalry and Ernie came to his rescue. In one deft movement he removed the pump and declared it was stuck... Will be serviced and back in within days I suspect so launch goes ahead as planned.
Good news for the day was John got the stove going.. New regulator. How many of you knew regulators have a 5 year life the same as flexible hose??? Diaphragms are rubber and rot!
I also got the main up, sorted the reefing lines, mainsheet, kicking strap and battens. Bad new was the genoa halyard was at least 2 metres to short. but john, using the eBay page has managed to get not just a new 10mm genoa but also a topping lift, dirt cheap and with s/s thimbles!
So we are on for the trip, just awaiting Ernie and the purring of the little Volvo.
On the other side of the Thames estuary our mother ship preparation was gathering pace, the cracked filter bowl will be replace tomorrow, replacement from our eBay page half price! Got another ordered to replace the starboard motor too, do not like glass filter bowls on boats. All the sails on board, and will have them hoisted tomorrow, I have the conversion of the dinette in hand and a new cabin table to go aboard. Next Sainsbury's for provisions!
Enough of our work.
We have had another 2 enrolments and sold a burgee, welcome Charlotte with the Eventide 24, 'Stryder' and to Nigel with the Eventide 26 'Ebtide'. Got to confirm that spelling yet. The burgee went to Bob with the GH 'Winfarthing', thanks for the donation Bob.
We also send a WD CD to Neville in Swindon who also made a donation, again thankyou, that is what keeps the site going.
And lastly, I am sending a CD of the Eventide drawings to the States for Dale, who also added a nice donation. Dale has just joined us and is keen to build.
In addition I have added a MG Bawley to the for Sale pages and have to alter anther advert for an eventide, which has sadly been broken up, some parts available. We have an advert for a near new white E24 staysail to add and a couple of adds for other boats as well.
I have been asked to help sell the Eventide that John and Ann Morgan were completing. they have moved to France and see no real chance of completing the job. this is a great shame as loads of effort has gone into this boat to make it right, new mast, sails, new ballast and bolts, new motor, Twin 12hp Nanni, which alone has cost £4,000. I will be hoping to claw that back for them, so if you are interested in a nearly completed great restoration on a 24 Eventide, contact me, 01621 778859
We will also soon have a link to Boatparts.co.uk a new web auction site, just for boat bits, set up by Martin Bridges one of our long time friends and ex owner.
I have an advert for a Senior to go on and a great article about the Junior to put on the pages as well, courtesy of Matt.
To say it is busy here is the under statement of the week.
My Seagull business has gone ballistic, I stagger to the post office every day laden with parcels, answering the SOS queries alone keeps me busy almost all day.
So if you call and I sound a little frazzled, you will understand why.
Enough for now, got to lay down in a darkened room...
John
Wednesday 7th April 2010.
We have another new member, Eric Mitchard with the centre board Senior Avocet. Welcome Eric. He is swallowing the anchor and will be putting the boat up for sale.
I have also several new adverts to add, possibly tonight, for sails, and a part finished Bawley.
The warm weather has caused a flurry of boat activity and Brendan has noticed a few of you are using his new eBay page. I know I have bought a load of switches, wire terminals and other sundry electrical part for my re wiring. I have found whilst inspecting wiring to update it that many of the negative cables were badly corroded, enough for me to remove and replace them. wonder how many have the same problem. It is because we use motor industry cable and it is not tinned... the tinned marine stuff is just too expensive, but you can see why you should use it!
I am off to help John get this little Volvo going Saturday, with any luck.. also will be re reaving the washed halyards and sorting out sails, hope the weather stays fair...
Enough for now, back to the day job.
John
Friday 2nd April 2010.
Well sadly Brian Bell has not been back in touch, if you do read this Brian we have replied to every one of your mails, as we always try to, but you are not picking them up. They must be getting through somewhere, as they are not bouncing back to us...
Well fitting out time is here with a vengeance and I am off to do a little on F.G. I have been working on 'Glasstide' with john Stevens again and have set up his rig, as per the hints and tips page.. we have all the sails and halyards on board and if the wind drops enough next time we will get all hoisted and stowed. where we have not been so lucky in getting the little Volvo going. Having had the starter checked over we eventually found the solenoid wire was on the wrong terminal, there was another hidden underneath we could not see. span her over nicely and we bled her through, but she would not fire! removed the injector and John had it checked, got a clean bill of health, so if it is not air still in the system, and we have now found another bleed point, not a bleed screw but a nut on the pump that only needs attention in the case of lack of fuel... which we had.. the only other part left to look at is the pump. hope it is not that as I bet it will be pain to get off.
So we are back down armed with Easystart this time! Hope it warms up a bit!
Have also been assisting Brian West with his boat, the cat that looks like an Eventide, from the side... yes it really does! We thought we would quickly change the filters and oils, but the tide and a cracked water trap bowl beat us too it. However we have had a good clean up and sort out making room on board for 6 to crew her down to Kent in May. new water trap bowl ordered, through our eBay page of course.... ( not sure I would ever be shipmates with a glass filter bowl on my boat, but these were fitted new, with the new installation of fuel tanks and motors, so they stay, for now at least. spoke to Brian today who was recovering sails from storage to transport down...
Can I just say at this point a big congratulations to Brian and Mo, for becoming grandparents! Have not said anything before as little Adam was a bit poorly for a couple of weeks, but today I hear he is home from hospital and doing well! New crew on the way Brian!
We have had a couple more new members join us in the past week, big welcome to Alex Wilson with the Eventide 'Ishanti' and to Graham Minter contemplating buying one.
Also had another enquiry for the WD CD.. and just sent a CD of Tidewater drawings and burgee out to Ian Farr with the original 'Tidewater'. thanks for the extra donation Ian, that's what keeps the site going.
I spent 2 hours correcting my Kent coast chart folio last night, I'm about half done. Got the amendments off the link on our pages. wondered how many others have down loaded them and are busy correcting their charts. It is quite a palaver and I have a funny feeling many would not bother....
Well I am off to start doing a few jobs to F.G. today, but as it is getting colder by the minute here not sure how long I will be staying down there. Barn is a cold place in this sort of breeze!
More power to the elbow to all building, restoring or fitting out...
John.... just had a call from the lad to ask me down the marina for lunch, now that is nice, I'm off! Boat work later..
Monday 30th March 2010.
If you are, or know of Brian Bell, tell him his 'gooseberry' does not take replies from us!
We have responded 4 times now to his pleas for info on the Goosander 27...
Thankyou.
Friday 26th March 2010.
After a week away in sunny Devon, where of course it poured, we are back and getting heads down to answer mail and fit out. except this season I seem to be fitting out 3 boats.. Off down to Kent again Sunday with John Stevens, hope to run the inboard, re reeve all the halyards and get the sails hoisted and checked. however the weather does not look too promising.
Had just one new member this past week, Graham Minter looking to buy an Eventide 26. Welcome Graham.
Have had several enquiries, two for CD's and one with the Eventide 'Elderflower', that once belonged to a Dr. Passmore, editor of the old assoc. 40 years ago. Expect we may have an advert for that boat shortly.
Also had more information about the 'Olive Mary' class, from the ex owner of 'Wendy May'. Also info about another of the class, 'Singapore'. I hope to add this information to the site shortly.
Had a little edit of the Advisors page, as someone noticed a mail address out of date. If you do notice something like that we would like to be able to correct it...
There was a nice interior pic of 'Stella Marie' in the post bag too, another to add! Hoping it was one of many....
Had another bit of safety advice in about bilge pumps, will be adding that to the 'Scran Bag' page of the Newsletter shortly. Which reminds me, time to start a new one, any logs out there?
Just to go back to my Devon trip, we towed a trailer down for the daughter's boat, and spent a wet morning having 'Beachcomber' craned out, pressure washed and then towed her off to a covered storage for the year. My Jenny has just climbed Mt Kilimanjaro 3 times in 5 weeks, taking groups to the summit and back, then straight off to the Sahara to trek miles leading a group there, have no idea where she and her hubby Dave, get the energy. He left to lead a group to Base Camp Everest today...! Looking at their calendar of treks for the next year there was no way it was worth leaving the boat afloat, so next year I suspect I will be down in Devon fitting that one out... If they have time to sail it! Half the trick of fitting out is to lay up properly, remove halyards and sails and have them properly washed, outboards winterised etc... saves so much hassle at fit out time...
Fingers crossed for some half decent weather now, for the fit out (s).
John
Sunday 21st March 2010.
Today was our Annual Meeting, your chance to ask an official question or have your say, we had more contact us at the last minute with apologies than turned out... shame really, however those who did make it had about 45 minutes of update from the Steering Group members attending and then we enjoyed a leisurely lunch and convivial afternoon. The minutes of last years meeting were amended and approved and are already on the official page of the site. The accounts will follow shortly.
I am off to Devon for a few days, to visit my daughter, so will not be back on here till Friday. Forgive me if I do not answer e-mail queries in the mean time.
Had an enquiry today for the Goosander 23 and a pic of the interior of the Storm Stella Marie, will post that on my return.
Have another new member to reply to, Ian Farr as mentioned in my lat entry, sorry Ian I will get to you!..
Enough for now, back soon,
John
2223hrs, I'm back.. just added several pics of boats to the Eventide pages, 'Funky floater', was 'Kinsman'. 'Seaquence', was 'Black Swan', and 'Ermintrude', was 'Wine Knot'. Have also added an advert for 'Serenity, which also appeared on eBay today, so John Hopthrow has just informed me! Also had a request for a burgee and CD of the Tidewater drawings! Busy aren't we!! We look forward to clocking up the 1,000th enrolment later this year, has got to happen!
By the way 57 CD's of drawings sent out in past year, and yes the Eventide still the favourite, followed by WW then Senior!
Now it's time to close down, pack a bag and be ready to set off for Devon in the morning, back shortly,
John
Friday 19th March 2010.
A week on and so much has happened. We have had a new member in Ken from Stornaway with an Atlantic Clipper. Ken is looking for information on the rigging plan from anyone.. Atlantic clipper members please respond.... Sent out another CD and have had another enquiry for a CD, via my Seagulls..
Have also a boat to put on the pages, later tonight, Serenity the Eventide 26 is back for sale, sadly due the the passing of her owner...
Heard from Canada again, there is someone else after the Eventide for sale there..... watch this space.
Another new member, welcome to Ian Farr with what he believes is the first Tidewater! And we have the drawings on CD for her! She is to be based at Emsworth.
Had a few members mail in with apologies for the forthcoming Annual Meeting, thanks for contacting us. Always good to get updates. Hugo tells us that 'John Humby' being restored in Maldon is to be transported to Pembrokeshire for finishing off, but he has plans to sail her to Bristol then by the canals to London and meet us on the East coast! That will be a great cruise! An MG tackling the Caine Hill Flight at Devizes! the Jones's are looking at getting 'Pine' repaired at Maldon, will be good to see her afloat again...
Phil the owner of the Eventide 'Seaquence' has sent in a load of pics for the site, I will be busy later!
Heard from Chris in Holland he is recovering after an operation on his shoulder, an injury going back a long time, Best wishes from all of us Chris, take it easy. Chris owns the GRP Senior 'Heretic' and is one of the Steering Group.
Talking of the Steering group, Sunday is Meeting Day!
Annual Meeting Sunday, 12 noon, Bradwell Marina Bar
I have heard from a few members that they intend to come along, great. Meeting to start prompt at noon if we can, then order up lunch from the full menu at the bar.
Bar open before meeting too of course!
I have items for all sorts of people, might have to tow a trailer down!
Lastly an update on our progress towards sailing with 'Glasstide'. Yesterday John, Mike Hoban and myself took a trip to Kent.
In 8 hours we managed to clean off and antifoul, sort seacocks and anodes and check motor and anchor and some rigging. We were all exhausted by the end of the day, aching like fury today!
All in all a very successful day, but it did show just how much there was to do still to make her seaworthy for the trip. So many lists. Long way to go, but with a lot of help from friends I think john is going to make it!
I am off to Devon after the Annual Meeting, towing a belated Christmas present down there for 'Beachcomber', my daughters boat. We will be recovering her, the boat that is, from the water, to be laid up for a year, those two intrepid travellers have so many trips planned they are not going to get a chance to sail her this season, Dave is off soon, as guide, to Base Camp Everest!. They are crossing the Sahara, Iceland, the Andes and the Amazon, throw in a few local trips as guides in the Peak and Lake districts and it is not difficult to see they have no time to sail this year.... shame, I enjoyed my trips round Torbay last year!
About all for now,
Hope to see as many as can make it at the Annual Meeting Sunday, do come along it's your chance as a member to ask a question or make a suggestion...
John
Friday 12th March 2010.
We have had several new members join in the past few days, hello to Phil in Tasmania with the Eventide 'Seaquence', an interesting one as she is a 26 with a successful outboard well installation, Phil is sending pics... Welcome to Simon with the Eventide Helen May on the Medway, he is at present installing a new motor, hope to cross wakes with him this year.. A special welcome to the Eventide 'Funky floater' and her crew, Nick and friends. they have had her for a year or so and have sent pics in, I knew her better as 'Kinsman', dear old John Perrin's boat. Nice to know at last she is in good hands! And a welcome to Doug smith who is contemplating buying an Eventide!
A chance encounter last week brought back happy memories, I bumped in to Brian Haws, who owned 'Mayna' for many years. told me the highlight of his sailing career was beating the big boats at one of our old assoc meets years ago, it was a drifting match and he had the legs on all the heavier boats! Says he still sees 'Mayna' about on the river, sails a Snapdragon these days... got to be over 80!
Took the Canadian Eventide off the pages this week, only to find today she is still for sale, apparently the purchaser neglected to inform his other half... Opps... Take her with you next time, the ladies often see things we don't and if they like it, the sale is on! Will try to resurrect the advert...
Got a nice parcel in the post today, a newly refurbished alternator controller and split charger device to fit to FG. So the batteries will get max boost and the splitter will ensure all batteries charged and the start battery cannot feed the fridge nor lights. X-Alt and A-Split by Driftgate 2000. I will be reporting later in the year on how it works.
Tried to fit a battery this week too and found, though the battery fits OK, the darned plastic battery box is an inch to big to fit... Have to now make a ply and epoxy battery box, for spills etc... another job.
Good news I have found a local rigger who will help me redo all my rigging, with me as labourer, for a small consideration. will let you know how that goes too.
Another little job is to make another engine cooling system for running motors ashore. Just got hold of a 25 litre plastic can and will be attacking it with the jigsaw. when done we can run John Steven's new boat's motor to test all, before she is launched.. it is so simple to do i will take a few pics so you can all see.... Used mine to great advantage last year, first time in years I have had all the oils and filters warmed up and changed before launching...
Please note we will not be meeting at Danbury this month. with the annual Meeting 4 days beforehand seemed pointless.
See as many of you as can make it at the Bradwell Marina bar, 12 noon 21st!
John
Sunday 7th March 2010.
After a warm sunny day yesterday the easterlies have dropped the temp here today. It is barely 2 degrees with the wind-chill making it minus 5 Celsius! I was going out boating, in the lad's new powerboat, a 27ft Jeanneau, but it is just too cold, till he gets the heater fitted! NE 4 or 5 in the forecast not good. That will have most east coast sailors battening hatches and stoking up the bogey stoves!
Spoke to Blackwater Plastics yesterday who seem to think it will be no problem to shorten my battery box! That is good, for at the end of this year I have to have a survey, and battery boxes and hold down straps are required these days! Am also re rigging with all 6mm wire, OK a bit overkill, 5mm will do, but the 6mm came in at the right price and in fact most of F.G.'s standing rigging has been 6mm for 19 years and on being checked every year, looks as good as day one! The secret here is to store the mast and rigging down for the winter, thus reducing the fatiguing caused by winter gales and vibration.
No more joiners in the last 3 days, which is unusual, but john the database manager has seen 4 Eventides for sale on boats and outboards. The sad 'Figaro' now for £200 and the 'repaired' 'Galliard' in Suffolk , not for the ridiculous 25k anymore, but swap for canal boat... 'Misty' looks great and is for sale at the same price as before, just under 5k, maybe a trifle high, who knows... The last a 26 in Essex, looks strangely familiar, could it be 'Marianne'?. Guess this must be a sign of Spring!
Had a mail from the new owner of 'Ramiollies' who is coming down to Essex to sail her for a week starting 21st March. We are hoping he will drop in on the annual Meeting....
2 Weeks to Annual Meeting, I will send a mail out to regulars this week as a reminder, but anyone wanting to know more, contact us at the mail address, or on 01621 778859.
I have just had my insurance renewal through from Craft Insure, see the foot of the home page....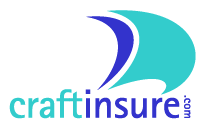 To my surprise the premium was lower again, £120 for £20k cover. Not bad, you should try them! OK so I am a Yachtmaster and keep her in a safe place, but I bet others have similar circumstances.
Which reminds me, we have a seamanship trophy, the 'Barry Sturrock Seamanship Award' and I have not had any suggestions for recipient this year... know anyone who has exhibited good seamanship? Would be nice to be able to present the prize.
I have just added a price reduction to the 'for Sale' page for the the Eventide Nik'su, she is in Canada.
Enough for now, off down to run up the motors on the 'MV Karená' and have a jar in the club at Bradwell!
John
Wednesday 4th March 2010.
Well it is certainly getting warmer, by day anyway! Down to 1 degree above now, just after dark... I have spent a few hours on board 'Fiddler's Green' and am trying to fit the new batteries I bought recently. I sized the batteries on the available space, but forgot to allow for the battery boxes... Duhh... As a result I am considering cutting one box in half to shorten it, or hoping I can, will see if Blackwater Plastics can glue this sort of plastic, or do I have to make a new battery box! My engine start battery will not fit at any price, but, just aft of it is an empty space, behind a bulkhead. I have been wondering what to put in there for 20 years!! OK, it is now being converted to new 'start battery' space. Isn't it amazing how one little job leads to seven more!
Sold the first cans of antifouling yesterday, reminder if you want some, get in touch, £2.50 from every can goes to funds....
In the last week we have welcomed three more to our group, David Bewick in Devon about to build a Senior, Trevor Smith in Queensland contemplating the purchase of a MG there, and David Frewin from Colchester with the Eventide 24 'Jacey' ashore and being worked on in Walton on Naze.. Welcome all.
Popped in to see a local marine engineer today on my travels and it reminded me to sort out all the parts I need for my service... filters, oil and the engine anode...
I like to warm the motor up before I change my oil, I now have a special poly 5 gallon Jerry can, with a hose fitting in the bottom and hose from there to the inlet cock. The can has a hole cut in the side near the top and it hangs on the transom so the exhaust water spurts back into the can... I can run the motor for 30 minutes before the water in the can gets too warm. Then I can change the oil, (including the 1/3rd pint in the Hurth box). Fit all new filters and oils, then refill with cold to run the motor up again.
First job is to get the batteries back on board though!
Another reminder that the Annual Meeting is coming up, just over 2 weeks on the 21st at Bradwell.
Sending out another CD of drawings and a burgee tomorrow to the new owner of 'Athaena'. Had another couple of enquires for CD's, so expect them through soon.
I am totting up the CD's to see what we have sold, bet the Senior comes out top this year.. all will be revealed at Bradwell.....
This year has been one of the busiest for my Seagull business for some time, so apologise if I do not instantly respond to mails, not enough hours in the day..
Time top go and put my feet up for the evening, if the phone will stop ringing!
Cheers,
John
Sunday 28th February 2010.
Last day of February.. St. David's day tomorrow! Signs of spring in the garden.. Catkins are out and we have had a white flourish of snowdrops for over a fortnight now and the first narcissi are showing.. With all the rain we have had over the past couple of days they need good roots to prevent them being washed away!
At least it is warmer. I managed to get down to F.G. and take the first of the new batteries on board. One new battery box fits a treat, the other is an inch too long, rats. The auxiliary battery fits very nicely without the extra box though.. Might try an get a rough open topped box made locally, same chap who made our new water tank for up forward... I have refitted that, just need to secure the bunk base down over it, new, longer screws needed. Sent my newly acquired X-Alt alternator controller off to the makers for a check out and up date. Nice to speak to a company that know what they are about and can deal with the public! I will be buying a new 3 way splitter, an X-Split, from them to replace the diode splitter that has been in use till now. Still works fine, actually it is 2 x 2 way splitters so 4 way in all. But unless you have an alternator controller that can cope with the 0.8 volt drop, it is no use, as the voltage drop will not allow batteries to fast charge to full. doubtless there will be someone who can use them....
I have to glue a new bit of wood into the cockpit locker drain system, so a little warmer please, just for the epoxy to set!
Brendan has been busy with me guiding me through ways of doing things on the site, to make it easier. he is a clever chap.
Don't forget, if you are looking for an item and want to search eBay, use the link page from the home page of our site and just alter the default 'Maurice Griffiths' to whatever you want.
I found a pair of new stainless bolts for my bobstay fitting, (above the waterline so OK to use s/s). So cheap it was silly. I could not find them at any chandlers the length I needed.. a lot of stem post, 150mm thick! Also bought a new mic for the computer, £3.00 inc P&P! Add to that eBay donate our webmaster a few pence as well.. what a great way of saying thank you for all he does, for free!
Ken in South Africa has just sent a donation for the building drawings of the Eventide, although he was thinking of building in steel, he is a carpenter and has all the machinery to help him build a conventional ply eventide, so think that is the way he will do, will let you all know when we hear he is up to his knees in shavings!
Had an update from Owain in Wales, he has sailed 'Jua' round to her new berth in Wales, Port Dinorwig. Hope to hear more from him with logs of the trip and pics....
Heard today from Alberto in Spain, restoring an Eventide 26. bit of a language barrier here, but 'Babelfish' helps!
Christian who has bought 'Athaena', has been in touch, he is after a CD of Eventide drawings and a burgee, so we expect the cheque soon.
Just sent a burgee out to one member for a birthday present, expect to hear back from them soon...
Brian tells me he has almost done the accounts, and we have made a very slight profit, even after paying out for the website and the uninterruptible computer power supply. so that is good. We will hear more at the Annual Meeting. 21st March at Bradwell don't forget!
Have to let Brian know we need a royalty cheque for Colin Faggetter! Sold a set of drawings for one of his designs this year....
Lastly we had an enquiry about drawings for the Nick Skeet's 'Wylo' design. I passed him on to P.B.O., but does anyone out there have an idea where you could get hold of these?
All for now, will be busy from now on. Fitting out time always comes with a rush doesn't it!
John
Thursday 25th February 2010.
At Danbury last night, 11 attended and tested the new 'Bistro' facilities of the Bell. While the food was good, it took a long time to get to us, groups may be a problem, so we voted to return to the more casual surroundings of the bar downstairs for next time! We were pleased to welcome 3 new faces, Hilary, Phil and Jackie, with the Eventide 'Serenity'... Turns out they are quite intrepid sailors, chartering larger boats as well as having owned larger ones. The conversation round the table was interesting and diverse, hope to maybe see them at meetings later and on the water...
With the weather warming up slightly for a few days thoughts of summer cruises are forefront in the minds of several of us as we prepare boats for the forthcoming trips. Hope you are finding time to get all the jobs done, I am till claiming someone has pinched a few hours out of every day!
Off to the workshop now, I have a Seagull to build for shipping to Bermuda for the annual round the island race! Talking Seagulls I am also organising a 'Flocking of Seagulls' on 15th May at North Fambridge, midday, for a 2 hour trip up to Battlesbridge and back.. You will be able to trace our progress by the plume of blue smoke! Fancy joining in? All good, clean (ish) nostalgic fun!
Just added another 2 friends to the membership, welcome to Neville in Swindon building a 19ft Yawl, with a view to building something larger from your stable later maybe! And to Ken in south Africa who was impressed by the Steel Eventide 'Java Moon' and is interested in building in steel himself. Welcome both!
John
Would you like to take part in a liveaboard study!
Click the pdf file below to see the form.
we have been asked by a student in Belgium, who is making a social study...

Study about the personality.pdf (420Kb)
Monday 22nd February 2010.
Hello snow, you're back again then! Wonder when this weather is going to relent.... Just too darned cold to work on boats outside... Even my one, though under a lean-to cover is not appealing as a work place at the moment! Just keep gathering spares and parts ready for the day, next Thursday I'm told!
Reminder....... This Wednesday at Danbury. We will be trying the new upstairs Bistro so we definitely need you to phone in and book if you are coming.... 01621 778859.
We had a request for one of our burgees from a 'burgee collector' this was a little out of the ordinary but the steering group decided that if he would like to join up as a friend we could send him one. I am delighted to welcome Wim from Belgium then, he sails a dinghy at the moment, but would love to build his own cruiser later. His burgee is on it's way.
Had a nice mail in from a chap in Australia who was scouring the web looking for a steel eventide, after seeing 'Java Moon' some time back. He liked the no nonsense approach of the design and the strength of steel no doubt. He was pleased to find the CD of drawings was so readily available...
Have not heard from anyone as yet who has tried the prop sizing calculator.....?
Is there anyone out there with an Atlantic clipper or Barbican who can answer queries? We have had Dave with 'Louan' request information, but as yet have found no one to respond....
The Forum.. when was the last time you had a look? Forum.htm Seems there are a few of you using it, but there appears to be be a few owners looking for information and advice, that are waiting a long time for a response. I know, if they have a real problem the quick way if to mail us direct or look on the advisors page, but I was surprised to see threads months old with no response. sadly I do not have the time to look every day, and though Chris in Holland seems to answer a lot, there are few others chipping in, is it to difficult to get on or something? Please let us know.
Time to go out and brave the elements, parcels to post!
John
Thursday 18th February 2010
Propeller Calculation Tables!
We are often asked about figuring out prop sizes for our boats and though there were tables published in various magazines and books they are not readily to hand.
However Brian Daramain in Malta has found this.
Click on this to get the download.
You need to down load this little program, suggest you save it to your desktop, then run it. It will create a program in your Program folders called 'PropCalc. I made a shortcut and pasted it onto my desktop for convienience...
Running the little program you simply open the prop calculator then enter the waterline length, the approx weight of your boat and the engine hp speed reduction ratio etc. It calculates what size prop you need and figures out what speed you will attain too.
(With props if you need to add an inch to the diameter you have to take an inch off the pitch and vice versa.)
Very clever.
Thanks to Brian in Malta for this. works for me, I ran it to see if the prop I have is correct, it is, and what speed it thought I could do, spot on 6 knots!
Welcome to another new member, Guus in the Netherlands with a very smart steel Eventide, a Kesteloo by the looks of her. pics to go on the Gallery soon, just awaiting the boats name....
All for now,
John
Wednesday 17th February 2010.
Quick reminder that it is time to update charts. I have just gone to our links page and the Admiralty link there, for chart corrections and downloaded 40 pages of chart corrections for the two folios I carry for the Essex coast and Thames Estuary. (5607 and 5606). I tend to ignore depth changes were the depth varies from say 7.4 to 6.9 metres and any depth changed over 10m, but in amongst the many pages I have down loaded there are many easy 'paste on' overlays, makes chart correction so easy. A tip for those who have not done this before, start with the most recent notice alteration, that way you won't get caught out when they have moved a buoy 5 times before....! Been there, makes a real mess of the chart!
Here is a direct link to the Admiralty page, pic the chart series you have and the folio number and download the pdf file. could not be easier.
http://www.admiraltyleisure.co.uk/
Full marks to the Admiralty for this service.
John
Tuesday 16th February 2010.
Well the weather has not got a lot better has it! Cold and wet with more to come.. Well I'm still collecting bits and preparing them for installation.
Sad news today, Mailspeed Marine down in Burnham on Crouch has shut... Do not know if the company has stopped trading on line as well. Great place to get a bargain I found.. This now leaves one tiny chandlery and the larger 'Maldon Chandlery' chain... At least I know the manageress there and she is prepared to haggle! Times are hard you know!
I thought we were beginning to climb out of this depression, certainly my little Seagull business has been very busy, but when you hear of big companies like Mailspeed having trouble, allied to the stories from around the boatyards of people abandoning wooden boats, it does not bode well.... I wonder if the day of the DIY boat is going to make a return....
Heard from the ex owner of a GH the other day, he found the site by surfing and was impressed. He hopes to send us pictures and details of his GH, as he recalls it was actually longer than the normal 31... Look forward to see details of her. 'Gruinard' was her name! where is she now?
Another GH owner, Brian in Malta, has identified one of the GH's on the page that was marked as U/K. thanks Brian. He has also been busy with his GH 'Cricket', installed a 38HP Lomatech engine which he bought from China. So if you know of someone who needs a two cylinder Lister 21HP complete with gearbox let him know. He has added a bathing platform, she is getting a new livery. He has discarded the old paraffin stove and replaced it with a modern one with four burners and an oven. Also replaced the old manual anchor winch with a friendlier electric winch. She has been completely rewired and all interior lighting upgraded. Installed an inverter (300 watts) and a portable 2KVA generator. Put in a battery isolating diode so that both batteries can be charged from the alternator. The final stage is to get the interior sanded down and re-varnished. Busy Bee!
Couple of reminders.. We are at Danbury next week, 24th and will be sampling the new Bistro upstairs, we already have a possible 11 attending but will need to have definite numbers before the day.... 01621 778859.
The Annual Meeting comes up in a months time,
Sunday March 21st at 12 noon.
Bradwell Marina Bar dining room.
No need to book for this one, we have the dining room and the full bar menu for lunches, the bar will be open too. See the events page for more. This is the chance for members to have their say. anyone wishing to put themselves forward as steering group members, now is your chance..... Hear about the accounts from our Fund Manager Brian, about the Data base from John Stevens and the Website from Brendan. We will try to answer any queries. If you cannot attend but have a question, send it in and it will be read out.
Time to get the charts out and go through the notices to Mariners, there is a new wind farm I can see from my window here, that does not appear on mine! Got to get all ready for the trip to Kent, all 6 crew signed up for that one, what about sailing in company with us, Monday May 3rd from the Blackwater to the Swale and return by Thursday, we hope.. Bet that will be polling day too!
John
Wednesday 10th February 2010.
Well the snow is back, albeit a thin layer and it is melting... but all thoughts of nipping down the boat to do a quick job have evaporated! Too darn cold!
Instead I have turned my attention to the website again. I have been made aware of a couple of pics not working on the Barbican/Atlantic Clipper page, and am searching for the original pics to repair the page. If you see a link or picture not working please let us know... We care, that is what sets us apart!
Welcome to another new member, a 'Friend' for now, Kyle from Holyhead is contemplating purchase of one of our designs.
John Stevens has found a steel 'Eventide' for sale on the net, I will add a pic. I put it in inverted commas, for, as well as being 28ft, (OK I am guilty of making boats longer!), she does not have the standard 'raised topsides' profile of an Eventide, so it is hard to see she is one. Certainly the underwater lines look familiar, but I am always always amazed at the alterations some make to the design, yet still want to call it that design?? To me she looks like a Waterwitch that shrank! What do you think?

We have been contacted by an Atlantic Clipper owner, who is trying to contact other owners, we are trying to unearth owners mail addresses to pass on this request. however we are having problems.
Have you changed your mail provider? If you have Please fill in the enrolment form again with a note about the changes....
We have been contacted by Simon in the Cardiff area, he says there are 4 Eventides there and wonders about a get together! Why not? I opened an old navigators rough book and turned up details of a meet I organised 20 years ago. 18 boats were listed as attending! Wow they were the heydays. Sadly I cannot see that sort of number attending again, but then there are certainly that number and more as members on the Essex coast....
I am trying to organise a trip to Kent this spring, with the Brian fund manager in his boat. As crew John the database manager and Brendan the webmaster. The aim, to recover John Steven's newly acquired Eventide, 'Glasstide' to Essex. 'Glasstide' is an unusual Eventide 26, she is GRP. Made as one of a pair in Leigh on Sea, then the mould was either lost or sold, not sure which. certainly I have never found another, and there should be at least one other out there, anyone know it?
For the May 1st meet this year we have a different little jaunt planned, with the Lawling Creek event as a backstop if we have to cancel.
Sunday approx 1400 leave Tollesbury on board a 30 ft catamaran, with Brian West our Fund Manager, no, we are not running off into the sunset with the cash box! The idea is to deliver another crew, headed by the Database manager John Stevens, to Kent. There we will embark John and his crew onto 'Glasstide' before sailing back to Essex in company. We hope to be back Tuesday or Wednesday. Would anyone like to join us on this, we could end up with a small flotilla! Collecting members from the Crouch Thames and Medway on the way down and making it the first leg of a trip north for others on our way back
Well the sun has come out and I am off to the village, on foot, but the radio has just warned of 4" of snow on the way for Kent and East Sussex.. Which will probably get to Essex. What fun! Get the snow boots out again!
John
Friday 5th February 2010.
Heard from the new owners of 'Serenity' last night, they will be coming along to Danbury at the end of the month... waiting for the enrolment form to come through.
Our Webmaster Brendan has spent hours checking on the EOG machine, from a distance.... we use a program called 'Crossloop', with that and with Skype on at the same time he can talk me through things and take over and do extremely clever stuff as well!
As the sun was seen, briefly, the other day I have started to try and organise more fittings and fixtures to put back aboard. Spent an hour or so rummaging my bits box to come up with the correct water tank fittings to match my existing plumbing with the new 1/2" BSP tank fittings, that was lucky... Will take it down and make sure it fits!
Thought I had found a new replacement VDO log head, but what I thought was a 3 figure product code was claimed as the price, no thanks I'll wait another year and fit Nasa! They are down to £99 for log and same for echo sounder....be giving them away with corn flakes by next year.. john the eternal optimist!
We have had a nice donation from Jonathon and Jane Snodgrass, for selling their trailer, many thanks!
Enough for now,
John
Wednesday 3rd February 2010.
Good news and bad news this week.
Bad news first. the WW 'Dougaljo' has again been damaged in Bradwell Marina. This time the marina staff have put their hands up to the damage, claiming the launch got a fouled screw as 'Dougaljo' was being moved back to her berth, but by all accounts the damage is identical to that sustained when on the top of the tide she caught up on the pole in her berth.... strange it was an extra high tide today as well.... However the damage was done it means she will be out of action for part of the season, which is ironic as Doug had kept her afloat to have an early start after last years lay up.... We will miss him and hope the marina are embarrassed enough to get the repairs done in very short order....
The good news... we had a donation for a CD of the Senior drawings today from Alan Stacey, on behalf of the new owner of 'Piskie'. They picked her up from Tollesbury last week.

'Piskie' belonged to John Stevens and to his father before that, but after a prolonged lay up she was needing more TLC than John had time to give her, so she has gone to a good home. Hope to have updates on the restoration and see her on the Blackwater soon! John of course has bought the GRP Eventide 26 'Glasstide' and after fitting out she will join the fleet on the Blackwater!

Taken away piggy backed on another trailer, the new owner will soon have all the drawings on CD to browse as he restores her. In the post in the morning Alan!
Now john has just to sell or pass on his other Eventide, the wooden 26ft 'Seawitch' needing a loving home, also at Tollesbury at present... any offers? See the For Sale page....
Other good news, another enrolment, the Good Hope Class boat, 'John Barleycorn', love the name! In the folk tradition! She hails from Western Australia but the owner may well have plans to bring her back to the UK! Watch this space. I will be adding some great pics to the MG designs page shortly!
Today more good news, the sun shone! Time to start sorting out those job lists and rolling the sleeves up....
John
Sunday 31st January 2010.
Date for Annual Meeting!
Sunday March 21st at 12 noon.
Bradwell Marina Bar dining room.
hot meals/sandwiches etc available, and Bar open.
I thought this was going to be the equinox, but by a trick of the calendars the Spring equinox is the day before this year! Anyway we have the dining room area of the Bradwell Marina Club again, courtesy of Mick and Anita. As ever the full menu is on. As usual the meeting will be kept as short as possible.
Anyone with any news of members who may have undertaken a Seaman-like task afloat over the past year who you think may be eligible for the Seamanship trophy please contact us via the normal e-mail.
I will hope to Have Harwich and Ramsgate guides available as normal too. Hope to visit both this year!
Quiet on the enrolment front for the past few days, but I did hear from one member today that he has sold his trailer as a result of the advert page and is sending a donation, thank you Jonathon!
With the cold weather back again, and other reminder to check those covers and be careful getting on board!
John
Friday 29th January 2010.
An apology, ignore date for annual meeting, new date will be confirmed shortly, but will not be the 27th.. I am informed I am being taken to see 'River Dance'! I will pop into see Mike at the Bradwell Marina at the weekend and have a new date up on the Events page and here shortly. We did try to keep it late in March or early in April, to miss any chance of bad weather..... As it is snowing again today... a wise move. OK we also have to miss Easter.... Will see what we can do.
Danbury this month had just 6 attending, but, we were able to see the new 'Bistro' upstairs and very nice it is too, so February we will give that a try! The Bell is really coming up market.
I have spent some time today updating another page of the latest Newsletter. I added a section about the summer sailing some of us did. If you read it and recognise the Eventide and crew I spoke to, and know them please apologise, I have mislaid the bit of paper with their details on and have forgotten the name of the boat and crew! Most unlike me. they are members.... Opps.
The Senior 'Piskie' has gone to a new home, hope the new owner enrols, the database manager has his details of course, it's just that I don't, yet. John is pulling out the stops to catch up with the database and when he does Brendan and I will add a whole new chapter to the Map of members, it is so out of date.
I have added a boat to the 'for Sale' page, the Eventide 26 Dido. Looks a nice prospect for some new owner... Look also at Seawitch, she is looking for anew home, quickly. I suspect if a home has not been found for her in the next month or two the digger bucket and chainsaw will be out! Now that would be a shame.
At Danbury Wednesday I mentioned the snippet I had written about battery charging. Brian and Doug both had redundant alternator controllers, so I think I am off to Frinton to see Brian and Mavis and pick one up!
I have also been sorting through piles of paperwork and have a host of articles to scan and save for the next newsletter, and a log has come in! Well done! I do like editing the Newsletter this way, you can add a page or edit it at any time, so just because I publish it does not mean it will not be added to later... so go back and see if I have added a bit to a page you were reading....
24th January 2010.
Well it is 8 years since events caused the EOG to form, and we are still attracting new members, to the tune of 900 odd now. Long may it continue!
This last week has been a little quiet on the enrolment front, after the two Raymond's... I have had a couple of telephone calls however. Seems that Piskie the Senior offered on the site is going to a new home. A dinghy cruising man, in the wake of the Wayfarer couple, the Dyers, is having her, seems an open boat is not great for over nighting in the rain! A little Senior will be far better. we look forward to hearing from the new owner shortly, with pics of the rebuild...
The evenings are staying lighter now but it is still cold out there. Fitting out time will come round quickly so I, like everyone else I suspect, am trying to get all the bits I need early so as soon as it is warm enough, I can get on.
Have not had the load of logs and pics from you Antipodean sailors? Why not? Can't believe you are shy. Understood the summer has been a good one in the south, so where are all the pics?
Brendan stayed with me 5 days last week to restore my SOS machine and 'service' the EOG one. The EOG machine is working like a dream, doing the back ups and saves automatically again. Well done Brendan. Reminder to anyone using or contemplating using eBay to buy anything, use our page, Click here to go there Brendan will get a little thank you if you do.
Whilst Brendan was with me he helped me fit the other new wheel and jockey wheel etc I bought using this page, to the trailer I am rebuilding. All fits like a glove! Devon here we come. Got to get my daughters boat into storage for a year. she and hubby Dave are climbing Mount Kilimanjaro as I type, taking groups of climbers on charity walks. They have several climbs back to back, then they are off across the Sahara. Because of all this, and the rest of the treks they are doing in 2010 they are too busy this year to use her, so a lay up is in order. Shame, I liked to sail her when we visited Brixham! Still it will provide opportunity to do a few little jobs on her, if they can find time...
Dropped in to visit friend Doug last week, as he was with me, Brendan managed to fix a few computer problems there too. Got a chance to see Doug's workshop, wow, there are many professional carpenters who are not as well equipped. No wonder he turns out such good quality work!
Did you go to the Boat Show? I did not bother and I only know of one close friend who was going to. Has this show lost it's appeal to normal cruising boat owners? Sadly I came to that conclusion many years ago. If you went and found it of interest would be interested to know. Over the years we have picked up on various things in the boating world that have sparked interest, and that many of us have bought and found to work, the 'Stripper' rope cutter, the 'Speedseal' pump cover etc.
I sadly had a bad experience with Sterling alternator controller's owner when I bought a new Sterling alternator controller, had to take it back to my supplier as the installation information was terrible, all the wrong information and drawings on the instructions, it was near impossible to get sense out of the company. No customer support. Since heard from others the same story.. so still looking for a good alternator controller.
Have you got an X-Alt or a Kestrel? Would like to hear. Had an 'Adverc' years ago, 'failed dangerous' and boiled my batteries... not good. Any such device should always 'fail safe'... Bet the Sterling product is good, but if no sensible support it's not worth a biscuit, what you you do to charge batteries faster?
I have investigated this problem for years and found various solutions. The solar panel on my spray hood seems to work well, but when on board I would like to be able to rapidly recharge... We tend to do a little motoring sometimes, but most times want to sail.. Suggestions? LED lights maybe?
OK enough rambling for now,
Happy 8th birthday EOG
John
20th January 2010.
Had all sorts of fun here over the last week. Our Webmaster, Brendan, has been here with us servicing the EOG machine and repairing my SOS one. The EOG machine, I am pleased to say, is performing well, doing all we ask of it and more. The data is stored in a special way to protect it and backed up as well. In addition the website is saved on other machines and periodically to DVD, belts braces bits of string, and then some. Thanks Brendan.
Yesterday we had the first indication of how much the new eBay page may make, over the 2 months since we started, over £50.00, which I am donating to Brendan as a small token of gratitude for all the expert work he does.
If you have not already tried the eBay page, take 3 minutes to look. Click here to go there The query line can be altered to anything you wish, we just put 'Maurice Griffiths' on there as a starter. Last week I entered 'trailer wheel', and bought a pair of stunning new wheels and tyres for a trailer I am building for my daughter. I fitted them yesterday, they arrived in 2 days! Cost was half I had been quoted elsewhere and these are 8 ply instead of the more normal 4 ply tyres. Cost £90.00. Bonus was £4.50 donated back by eBay to our webmasters fund!! So it costs the buyer not a penny and our webmaster gets a thank you. Great deal I say!
We are just waiting for the person who is going to buy the £5,000 boat now, using the page!
Welcome this week to 2 more members, Raymond in Australia as a 'Friend' and to Reimond in Belgium with the GH 26, 'Billy Can'!
Picked up my swish new water tank this week, now waiting to find time to get down and fit it and connect all the plumbing back up!
Enough for now,
Back soon.
John
15th January 2010.
At last the cold snap has released us and the white stuff has all but gone... OK nice to have a real winter and prove the cottage is well insulated and warm, but time for a little bit of warmer stuff.
Today I picked up my new water tank, one of three on board, (total 25 gallons), made to replace the bow tank that has had an annoying pin hole leak for some time. When I'm sure I have no more need of it I will offer it to anyone who wants it for a £5.00 donation to the site. If you think you can seal it well, it fits under the forward bunk of our boat, just aft of the samson post and it boat shaped for an Eventide, to fit right across and neatly into that area. Very odd shape!
I have had some interesting e mails over the last month or two from a Swin owner in Australia. Wayne had send details of his boat, 'Moonraker' in and I have added it to the Newsletter. Imagine my surprise to receive another enquiry from a member we had lost touch with, Bruce Micklewright. His Swin has been under restoration for some time. He had tried in vain to obtain information from 'other' sources, but not only could I tell him a little but put Bruce and Wayne in contact. Pleased to be able to do that. 'Corridon' the Swin in the Netherlands also came up in conversation, and I have a few nice pics of her to add now.. all we need it the owner.
Not many realise that this design was a collaboration between M.G. and Alan Buchanan. The result is the pretty Swin design. Oh how I wish we still had the drawings of her! Talking of drawings we are trying to obtain the drawings of yet another MG boat, and out of the blue I had a set of Alan Buchanan drawings appear too. More on those later, a 25ft round bilge boat.
We are still having people join us, and one this week is the owners of a very well travelled GH 31, Brian and Joyce. Brian has offered to send in a few edited logs, with some pictures, for forthcoming Newsletters. 'Tusk' the GH 31 has circumnavigated the UK, a trip I would sorely like to make.. there is still time! Now cruising in Greek waters, lucky them! Hope to see pics on the Gallery soon.
I am at the moment searching for parts for a trailer I am doing up, a 2 wheel, 30cwt job that I'm taking down to the west Country this spring for my daughter's 18ft boat, the 'Foxcub'. Whilst weighing slightly less at 15 cwt, the trailer is ideal. however it needed a few bits and I am amazed how easily and cheaply I have acquired the parts needed, using our eBay link. Give it a try if you need anything.... Don't forget eBay will also donate a penny or two to our hard working webmaster!
Talking of Brendan, I am hopefully off to pick him up tomorrow morning. I say hopefully, as the boss is out in the car and the fog has come down, she may, sensibly, opt to stay put at her daughters if it is thick.. Brendan is coming over to do some maintenance on both my home/work PC and the EOG PC. We are really lucky to have him on board.
This web site has become the focal point for so many hundreds of owners now, well done Brendan!
Back to the note books to figure out what other jobs I can do prior to fitting out! More power to the elbow all of you like me, fitting out.
John
13th January 2010.
Braved the elements and visited the marina last night.. waited till later as the tide would be up and the brow (walkway) would not be as such a steep angle, as it was below freezing. Marina had treated the paths so it was not too bad. Still an inch of frozen snow laid on all the boats. Checked a few mooring lines and made sure boats were secure and floating OK. No attempts made to clamber over them though, too dicey! Checked yours out? Salt water is good for melting snow on deck!
I have to pop down to mine in the barn and blow the dust off!
Spent some time yesterday updating the Newsletter, that is the joy of an on line one, you can add to it! With a paper edition once it has gone out, that's it. Not here! Going to add a few more sailing pics from last season to it as well. Still room for your log or pics.....
Also managed to rectify the font problem on this page, we are now back to the normal uniform one we use...
We are trying to trace other MG drawings that otherwise may be lost forever. If you have a set or part of a set of old MG or Buchanon drawings that we can scan and preserve electronically, do get in touch, we can always send the drawings back. Over the years we have saved a few sets from loss and have sent copies to the maritime museums so they will always be available. Sad to lose them, not that many are likely to be building, but some may be restoring...
I have used the new eBay pages a lot recently, not just to buy MG books, which I have, but when searching for other items. recently I needed some magnetic burglar alarm contacts, a camping stove, pipe and clips, pair of rowlocks, captive ones, camera case, camera filter, Carbon Monoxide alarm, pond pump, even collar tags for the kittens, (engraved). I have found them all via our page and cheaper than anywhere else, delivered to my door.
I hope others will take advantage of this, as for every item purchased, eBay donate a few pence, or in the case of the camping stove I bought over £1.00, to our webmasters boating fund! And it costs us not a penny! You just have to remember to search using our page, alter the query from 'Maurice Griffiths' to whatever you are looking for.
I have just heard that airports across the south and west have once again ground to a halt with the snow, and the roads in London have had snow settle for the first time this winter? I thought parts of London got a dowsing a week back, many out lying parts did. Maybe they just mean the city. And we have run out of salt in parts of the country, offices and schools closed yet again, what a shambles.
It's a good job Eventiders are made of stronger stuff, we do not give in so easily at the first hurdle. If we did many of us would never have got afloat!
Roll on spring,
John
Below is a mail from our group insurers, Craftinsure.

Internet boat insurers Craftinsure are pleased to distribute the following circular to customers who are concerned at possible damage to their boats due to the recent freezing conditions, with many craft icebound on lakes and inland waterways.

In one case recently the owner of a river cruiser moored in the Lake District reported that ice at least an inch thick surrounded the boat and was creaking loudly. They had been up in the night trying to keep the ice broken but this became too difficult. As the steep slipway nearby was unusable due to the weather conditions, bringing the boat ashore was not an option.

The good news is that, based on advice received from surveyors and others in the marine trade, ice, even when quite thick, is very unlikely to crush or seriously damage boats whilst moored.

Trying to move a boat in ice however is more likely to cause damage, particularly if the ice is thick, as broken ice can be sharp and cause damage to paint and gelcoat. Craftinsure also warns owners not to risk personal safety in the icy conditions.

Wooden hulls may be more susceptible to damage from ice than fibreglass or steel. In the past, caulking in seams could loosen after thawing, resulting in leaks which could cause boats to flood and even sink. Luckily most boats nowadays do not use these methods of construction but if you own such a boat you will need to be more vigilant.

Onboard heating and running of engines occasionally may help prevent problems internally but are unlikely to create enough heat around the outside of the hull to make a significant difference at the waterline where temperatures will be well below freezing.

Even ashore, boats are not immune to winter risks. Craftinsure has had at least one claim already where the accumulation of snow on a barn roof caused it to collapse on top of the boat inside! Snow should be cleared off boat canopies and awnings when possible as again, large accumulations could cause damage.

A more common problem following long spells of cold weather is damage to water systems, seacocks and machinery. Winterisation of engines is obviously important as frost damage is a major risk unless the manufacturer's recommendations have been followed. Most insurance policies only cover frost damage to machinery where owners can show this is the case. Any fresh water systems should be drained unless the boat is kept heated.

As and when the thaw finally arrives, owners need to check their boats over carefully, and in some cases they made need to prepare for the additional risk of flooding as water levels rise again.

For those living aboard, ensure the boat remains ventilated to minimise the risk of a build up of noxious fumes/gases, especially where naked flame type heating is in use. Avoid leaving such heaters unattended, and under no circumstances should combustible material such as clothing or paper be left on top of heaters of this type in case of fire.


Rod Daniel ACII
Craftinsure.com
Good advice for free here!
John
11th January 2010.
Today I have welcomed yet another prospective builder, maybe Brendan from Germany will be applying for a CD shortly.
The snow has at last begun to melt and I must get over to pick up my new water tank. Our lane has been cleared of snow, amazingly we had a snow plough, followed by 2 gritter lorries 30 minutes apart. We have never ever seen one before... As we are at the back of nowhere, and even the council could not think what to put on the fingerpost at the end of our lane and opted for 'to the marshes' as there is nowhere else it goes, we are gob smacked to get such lavish attention. So if your council runs out of grit it's all down our lane!
Spent some time today editing the Links page and adding a couple of new ones. also edited out any that no longer worked, but there are a couple that go to sites under maintenance.. I have left them just in case.
I have added our 59th GH to the Gallery, we are getting more and more GH owners join! Maybe we will actually get some meets off the ground as well this year!
As I now can get out of the road easily must get down the marina, but not in my van, far too much salt down our lane!
John
10th January 2010.
The snow is still thick on the ground (well 6" is thick for here!) and our lane is only really passable on foot or by 4x4, so we are staying put!
In the past few days I have parcelled up and posted another 6 CDs! I have also welcomed more members, Ben Mundy from Devon who is interested in purchasing a Senior and Robie Robinson in Texas who is contemplating building, welcome both.
I have just heard my new water tank is ready for collection and will be hoping to pick that up from the local 'Blackwater Plastics' next week. Should cure that blessed wet bilge!
I spent some time last week adding names to the donations page, we had so many I was slipping behind!
Today have had a nice pic of a GH, 'Adriene', that the owner spent some time restoring down in Kent. The pic was taken last year on the Blackwater, sorry I missed the opportunity to get pics of her under sail!
The owner is looking to transport her to Scotland, I suggested looking art 'Return loads' on the back of a flat bed lorry, and through the mail comes details of a company offering just that, especially for boat owners. I will add that to the links page!
It is boat show time, but I just cannot raise any enthusiasm for Excel. Sorry I liked Earls court. So I will not be bothering to go, again. If I was in the market for a new 54 ft whatever maybe I would, because it appears that is about the minimum anyone wants to sell there.
Had you noticed how the glossy magazines are now all talking of the 'best 32ft starter boats'! What planet are these people on....? They seem to hype themselves and the market up to such an extent that the firms and the public believe them. To the loss of real companies trying to build or repair/restore real boats at the more usual end of the size range, you know the ones people actually go out and sail... I sometimes wonder if these magazine people only sail at Cowes week, not in the muddy waters of the east coast rivers, the tiny west country creeks or anywhere else come to that, where the normal common folk like us sail...
Never mind, the fewer boats out there the quieter it is for us, it is just the young are not getting out there anymore in rebuilt Mystics and Bradwell 18's, they are being told the minimum size for a boat is beyond their grasp... shame. That's where our Senior and Eventide 24 come in, not to forget the WildDuck and the 3 Tonner, affordable boats all.
Affordable? I have been having an office clear up and have been filing all the books, leaflets, drawings and sketches I made and used during the build of our Eventide. I was reading through the accounts I kept... Rather frightening now! After about 7 years of building when she was launched she has set me back £12,000, add to that the new diesel 3 years later and I could have bought 2 used Westerly Centaurs! OK I did not skimp, having rebuilt a 24 I know it was worth buying the best wood and fixings, rather than have to redo it 2 years on, but it was interesting to read. I also wonder how I had the time and energy! youth was on my side I guess!
To the builders and the restorers out there, keep at it, the joy of that tiller coming alive in your hand is worth every ounce of effort!
John
January 3rd 2010.
Well the sun is shining and I can see sails out on the Blackwater! A gentle F3 but only 2 degrees Celsius! Some hardy Essex lads out there! Me? I'm mucking out the office, in the warm!
Just added this new page to the site and altered all the links for the Stoppress page where ever I see them, if I've missed one, let me know.
3 minutes later and it's snowing! Well I have done years of all weather boating, but then it was in a police launch and I was being paid to go out and get cold, so I am staying indoors! Done that, got the Tee shirt and the long service medal!
Here's looking forward to that BBQ summer those lads at the Met office have predicted again! They do stick their necks out don't they! After last years wild and wet days early on and the dry and windy ones later you would think they would know better.
I have just sorted out a few books donated to the EOG and added them to the 'bits for sale page'. worth a look....
I also sorted out a load of paperwork I savaged from going in the skip 10 years ago when I helped sort out the effects of a member. I salvaged his boat, which was a very special Senior, with deeper bilge keels. He sailed it everywhere, up every tiny creek, and kept logs with diagrams and pictures in large scrap books. sadly his family had already ditched them before I arrived to help. the boat was to be scrapped too, but I salvaged it and passed it on. sadly the new owner, who got it for a small donation to the old assoc, bastardised it. He removed the one thing that made it special, the keels. Never mind, there are some that will not be told... Fortunately I salvaged his piles of paperwork, adverts and flyers, on all sorts of small boats. When sorting the other day I found original unmarked leaflets with all details etc of the boat I did up for my daughter and her new husband. an Uffa Fox 'Foxcub'. I also found adverts for the Harwell built Eventide and Waterwitch, so they will be scanned and added to the gallery pages very soon.
I have had a little computer trouble again, some sort of hiccup with my SOS machine, so I am using the EOG machine to pick up my mail at the moment. I have a spare machine here and will be getting that up and running and will be donating it to Brendan next week, so he can do all the editing and upgrading to not only my SOS site on it, but the huge EOG site as well. Brendan has run out of space on his PC, so a machine dedicated to our web sites seems a good idea. I just have to buy some Ram memory for it to make it 100%.
All for now, back to turning out cupboards!
And a really happy and healthy New year to you all, Good Sailing, fair winds and lee going tides, and may your logs be prolific and well illustrated so we can all read and enjoy them!
John