Wednesday 27th December 2006.
Well I hope all are recovered from the normal excesses of Christmas. Glad to get it out of the way and get back to normal me!
I was away for a couple of days and in the interim there have been another registration, a GH and a couple of general enquiries! I have 2 lots of pics to sort out, the GH in Malta and the first owner of Marianne has been on with pics too!
I have been in touch with the Marclear antifouling man and will be publishing the new prices soon, yes they have gone up a bit! Apparently there has been a 300% rise in the price of copper... but I hope we can make the stuff attractively cheap, as well as effective!
I have acquired a new keyboard for Christmas, as I had worn the letters of the old one! Also a stand alone hard drive, that now has a backup of all the data on my main drive, all clever stuff! Spent an hour connecting all the bits of wire together today!
Have the paint colour charts out already, planning for spring begins now!
New Year here we come! Will have to start another years diary or blog!
John
Thursday 21st December 2006
Happy Solstice!
At just gone midnight on the 22nd actually, we will be at the solstice. The 21st is officially the shortest day, so from here on in the summer is coming back!
With temperatures at freezing all day today it was perfect to pick up my 'new' little boat. With the ground frozen it made manoeuvring the trailer easy and the bright sun made it a joy to work outside. Boat now safely home. Thanks Mike for the steel work extensions I bolted to my trailer, made the job simple. Boat fitted trailer like a glove! Mast off and into store. I will wait till after Christmas to clean the green slime off with a pressure washer, then sheet her over till it warms up a tad!
Went down to the Marina today and filled my boat fuel cans. I like to top up the tank over winter, stops condensation. I will store the rest for next year. The price of marine diesel will go up next year, do not know when or by how much, could be up to £1.00 as car diesel. I was asked if we should keep the cheap diesel some years ago, I said 'What did we do to deserve it?' The historical reason we get diesel cheap, is from a government concession after the small boat owners gave up their boats, and some their lives, to save the troops trapped at Dunkirk. Most of the brave souls who did that are no longer with us, and the survivors do not do a lot of boating these days, so why should we benefit? I know we all like getting something cheap, but there was a moral issue here.
However speaking to the Marina manager they were unsure how it was going to work at all, as they were not putting in another tank and they had tractors, work boats and fishing boats that could run on low tax fuel still, the paper work was going to be horrendous and the chances of proving that someone was using the wrong fuel, by dipping tanks was silly. It took years to get rid of the red dye, if you ever could! The manager ran his heating in his boat on red fuel and still can, does he have to fit a special tank for his heater now? So the customs and Excise were going to have an impossible task. An unenforceable law is by nature a bad one. How they are going to get round it will be interesting. Will make a few powerboat boys slow down though and that cannot be a bad thing!
Off to dance round my bonfire, Happy Yule to you all!
John
Wednesday 20th December 2006.
Fog and frost! listening to the VHF in the office the ships are reporting 2 cables and less viz. in the outer Thames, what a change in a week. Last week it was 60 degrees here! High pressure is keeping it quiet and cold! So guess who is recovering a boat later today! Do pick my weather...
I have just spent a few minutes updating the Newsletter, adding dozens of pics from our July cruise in company and a new page with pics sent in today of 'Veterata' and her on going rebuild.
I have some GH pics to add, but the editing program in throwing a dilly, so they will have to wait.
I bet you are all winding down to the holidays, seems to me it's getting busier! I have just packaged up another half a dozen parcels for my Seagull people, don't you people have homes to go to! Mind you Hugo has just contacted me to say he is down in Maldon to escape Christmas and will spend it scraping paint of 'John Humby', another boat featuring in the Newsletter.
Whatever you do over the festive period, best wishes from us here, and a big thankyou to all of you who have mailed in or sent cards thanking the team for their efforts. Touching! We all enjoy it and it gives us a great deal of pleasure to!
John and all the Steering Group and Advisors!
Tuesday 19th December 2006.
Well you read it here some time ago, Scranbag No 4, I seem to recall. The Long Sand Head Wind Farm has finally got the government go ahead. Monday 18th December 2006.

The London Array!
Might take them a year or two to get it going, but if it is as quick as the Kentish Flats site, it will not be more than 3 years and I will be able to see them form where I sit in my little office at Bluebell cottage! The extra navigation markers in that part of the estuary will be a bonus too! There will be shipping laves and small craft passageways too. Sounds good to me, I want my own free electric! no chance!
Another of our topics, again from Scran Bag No 4, was aired on the BBC last week. Did you see the 'Coast' program? They covered the Blackwater and the Thames estuary. A nice glimpse at our backyard... They spent a while looking at the 'Montgomery' too. The final words were chilling, time has run out and they have to do something in the next 5 years! No more just leaving it to sit there... Could the windows be blown in at my cottage 15 miles north of her? Some say the damage she might cause would do more than that. 2nd biggest non Nuclear man made explosion, Tidal waves to flood London, total destruction of Sheerness and most parts of Sheppey, and massive damage all along the Essex shore opposite... Not a day to plan a visit to the Medway!
John
Monday 18th December 2006.
Liferaft safety warning notice
---
If you purchased a BFA Marine Pacific or Atlantic or Baltic or XM/BFA Offshore Liferaft between August 1995 and June 2000, please read this warning carefully.

The manufacturer of these liferafts -Nautiv Sicherheit für Wassersport GmbH in Liquidation and Zodiac International SA have identified a possible defect concerning the valves on all liferafts made during this period that may lead to a complete failure of the functioning of the liferaft.

As this matter needs urgent attention, please have your liferaft serviced before further use. Your approved BFA service station will check the valves and if necessary replace them free of charge. To find out where your nearest station is please:

For BFA liferafts, contact savmarineinfo@zodiac.com

For XM/BFA liferafts, call: 0870 751 4666 or contact sales@xm-yachting.co.uk

If your liferaft has been serviced since 1 March 2003 by an approved service station then the valves have already been checked and no replacement of the valves is needed, your liferaft is safe.

BFA Marine / XM Yachting apologise for any inconvenience this may cause.

Press report/Yachting World, 13 December 2006
Thanks to John Stevens for spotting this one!
In the past few days we have had yet another 2 registrations and a request for a CD, Eventide drawings, sent today!
I have also had pics of the GH 31 'Cricket' from Brian in Malta. If you fancy a break in Malta sailing her, Brian is offering her to members... terms to be arranged. Contact Brian on
barrakka2003 at yahoo.com
With cheaper flights to Malta now Ryan Air are going there it could be a nice holiday....
For those who know I have many hats, this will be no surprise, but yesterday I published a new website for my village woodland group.
This Yuletide LOG on to TWIG! Ho Ho!
Explains why I am always to be seen with acorns in my pockets!
Is it time for seasons greetings yet? almost.... I will be out there on mid-winters night with my yule fire burning, welcoming back the sun, thinking ahead to next seasons sailing already! It's the Pagan in me!
Regards to all, whatever your persuasion!
John
Thursday 14th December 2006.
St Georges Day Petition

Deadline to sign up by: 16 January 2007

The official 10 Downing St. website has undergone a revamp and there is now a petitions page where visitors can add a petition or sign an existing one.

Interestingly there is already a petition calling on Blair to make St. George's Day an official English public holiday.

The liberal-leftists treat most British traditions with disrespect and distain, English traditions even more so. Many councils have banned the flying of the St. George flag from civic buildings and domestic homes, the Prison Service has banned officers from wearing tie pins and lapel badges depicting the flag. English heroes are routinely denigrate by the leftists in the BBC, the national language is degraded, paradoxically by its success as the universal language and a sense of English history has been eroded with school leavers unaware of the treasure trove of their own cultural legacy .

Important

Visitors may say it's a waste of time signing online petitions but it is important to let the opposition know how we feel, British and English alike feel and it takes a few seconds to register one's opinion.

Let's get as many English folks and folks from other nations who believe that the English should have a national day to celebrate their patron saint.
This came in from a member and I thought it worthy of inclusion, I have checked it out and signed up, now we have to start one for Trafalgar Day!
john
Wednesday 13th December 2006
Well it has been a busy week with looking after dear old mum and all. I have told my family to tip me over the side if (when!) I 'lose it'!
More registrants this week, and more requests for copies of the CD's. Numbers of registrants are nudging the 500 mark! This is quite beyond what we hoped for when Barry and I started this off nearly 4 years ago. We had just hoped to get the other old eoa members so we had the 100 odd that were in the old group. Well we have 90% of them and a load more! The secret of the success has simply been you, the owners, without the incredible response and all the input, we would have little to put on these pages. Makes it all worthwhile.
John Stevens has found more Buchanan designs on the Offshore website, I will be contacting them to see if they would like a link!
The weather is still ridiculously warm here, despite a couple of frosts and we have had enough rain to really cause concern if they announce a drought next year, every pond is topped up. What is happening to the weather? I checked my boat today, safe and snug under cover, hope yours is if you are laid up! I am getting a few mails in from the other side of the world too, they are enjoying high summer, so where are the logs then!
The prize for the best article in the last newsletter is going to the ex owner of the MG Tidewater 'The Cause'. We thought Neil's article summed up exactly what it is all about! well done Neil, it will be in the post, a set of 'Trafalgar Day' stamps!
Enough for now, got to catch up on my chores!
John
Friday 8th December 2006
Busy week for me, hospital visiting. With any luck my mum will be out today and we have to settle her back in at home, this might well involve a lot of visits, so time will be of a premium for a week or so, advance apologies if I miss out replying or entering items on here.
Had a card from Trevor in France, showing his house and the local harbour, lucky chap. He has just bought an E 24.

I have just sent him a burgee.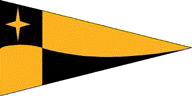 Have also sent out more CD's and had enquiries for the Senior on CD. So many are so pleased we are doing this for them.
I have also had a letter from Malcolm Jolly. Sadly Malcolm does not have a P.C. any longer and 'forgot' we were at West Mersea every year, so went to Bradwell instead. Doubtless he felt a little lonely as he only met one other guy and missed out on the event. Maybe if I send him a big enough reminder he will attend next year??.
2 Eventides, a Senior, a Waterwitch, a friend in their Spray and a Barbican came to the West Mersea meet by sea, quite a good gathering. We expect twice that number next year as I have heard already from others that they are planning to join in.
Sid with his Riptide will be one of them. Sid's eyesight will not improve till later in the spring when he goes back to hospital, but it has not stopped him sailing about in the Blackwater, with a friend as lookout!
John and Anne tell me their E24 has now the motor in and working and they are pressing on to finish off the rest of the woodwork. They too will be afloat next season I hope. Doug will be back afloat and we will be joined by several new registrants in the Essex Rivers area!
I have added the Levanter pics to the MG section of the Gallery and have today received a few Senior pics from our latest registrant in N.Z. Stephen used to work for Y.M. and Classic Boat whilst in the UK. Look forward to seeing more pics of her as she gets used.
Tim the webmaster has been in touch and confirms that we have the other web address up and working. this was donated to us by the Eventide Ministries organisation after the sad death of it's founder. His widow offered it to us. They had an Eventide and used it as part of their Christian work. The address is just one letter different! 'eventide' as opposed to our 'eventides'! So now if anyone misspells it they will not realise, as they will instantly be on the same site. Clever stuff.
Tim is also updating the Forum pages to prevent the spammers getting through every day. He also looks after my SOS site and that one is working fine, we hope a slight update will bring the EOG Forum pages up to the same standard.
Tim is also going to suspend the 2nd Gallery. Not many had found it and it is not fully up to date as it takes so much extra time. The text was missing from most pics too, as it was going to need transferring manually. With 1200 pictures to up date it was not going to happen! Add to that the site is so large now we would go over the 1 Gb limit if we have 2 photo galleries working for much longer!
We are looking to have our next Annual meeting at a Sailing Club on a Friday or Saturday in April, more later.
We are putting together the calendar of events for 2007, so if you fancy giving us a date and a venue, where you will be, we can add it to the list. We have so many members in the West country, Wales, Scotland and the North and South of England now we aught to be able to have meets elsewhere. Come on pick a date and a creek or club, that's all it takes!
The Thames Estuary and Essex/Suffolk coast is going to be well covered again, we have invites to several clubs, which is very nice.
OK all for now,
John
Saturday 2nd December 2006.
Busy week, not least because my dear old mum was whipped into hospital and me, with a very nasty cold was barred from visiting! I sounded like Round Island Fog horn, in the days there was one!
Hopefully now all on the mend...
EOG wise we have had at least 2 mails a day this week, today I had a mail from the Mate of a British Merchant ship that was in Jeddah back in the early 60's when 'Ngoma' an Eventide 26 put in for repairs. He found the log on Newsletter No. 2 and has sent in a little extra and a pic! Small world!
The other mail today was from the past owner of a Junior, who is promising to send in pics. I have had a series of mails regarding a 3 Tonner on the site, that we have now managed to identify. I will be adding more pics of her soon, thanks David for the info. More requests have come in for the CDs, which we are happy to send out to registrants... Mike has sent in more pics of WD No 1 that he was once owner of. Steve Picard owner of Lone Gull I that he salvaged from Africa, has her safely in France and is writing a book about her. hope to see some of that before long. Dave in Australia has had CD's of both WW and Storm! Trevor in France has been in touch several times in the last week re an Eventide he is purchasing. He is wanting to trail it there, so was after weights and suitable towing vehicles. Happy to oblige! Also had snail mail from Ron and Paula Pimm who have a Levanter. Will be adding the pics they sent too!
I have been down to pat my boats bottom this week, being ashore in an open fronted barn, south facing, is great. No wet on deck and plenty of ventilation. Checked over the antifouling and was pleased to see she was in good shape. We really did not have any fouling, just slime. Other boats in the marina and creek were festooned with 6" of weed and jellies! I will be trying to get the same anti-fouling deal as last year. Will announce it on these pages of course.
The last Danbury meet for the year was held this week, only 7 turned out this time, we had a quite a few ring to say they could not make it, but we were please to see a member from Norfolk, Brian Platts attend. He was able to quiz other members on all sorts of problems he was looking to solve, from extra ballast and keel bolts to the fuel valve in his Seagull. Happy to oblige Brian. You can read the first part of his log of Elizabeth and his trip in the NW on the latest Newsletter.
Oh and I have added a few bits to the latest 'Scran Bag' too. The sound recording of the 'Shipping forecast for Eventiders' works with Windows Media and is worth downloading, if you have broadband, it is 5 Mb!
Heard the shipping forecast last night for real, Storm Force 10's for the SW, Wales NW and Scotland! Has winter arrived at last?
John
Tuesday 28th November 2006.
Danbury tomorrow night and I have heard from a few who are turning out. We will be there too as will Brian, a member from Norfolk who is in the area. Brian and Elizabeth have written up part of their log and we have it on the new Newsletter.
If you go to the Newsletter, (far from finished yet, we are waiting for several promised articles to materialise!) If you go on the 7th edition Scran bag, which is slowly taking shape, there is a Weather forecast there. It takes a little time to down load it from our pages, but I think you might like it. you can save it to play again if you like!
I have been able to add a WW to the pages and change a couple of adverts. There is a boat in Holland whose price has been really slashed!
We have had plenty of general enquiries in and I have sent out 2 CD's to one member. I have also sold a Burgee to someone for a Christmas present! what a nice idea.
CHRISTMAS PRESENTS.... BURGEE.... send in for one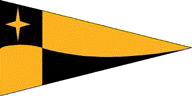 A plug!
I have had a nice mail from the new owner of a E26, he was the owner of the first Wild Duck. He has sent some pics in for me to add to the site later.
See you at Danbury,
John
Saturday 25th November 2006.
Well my boat is safely tucked up in her winter barn, we were fortunate to be able to haul her out and lower the mast in crisp autumn sunshine. We arrived at the barn and settled her in moments before the heavens opened. Since we have had some rare old gales, and more to come I suspect. Hope you have your boat is well battened down.
Last night I was out giving a talk to a local sailing club, (about me and my Seagulls!) As a result we have been invited to visit them next season, so that is another to add to the new list of events planned for the 2007 season. (I have also been invited back to give another short talk! They must have enjoyed it!)
We have had several more registrants in the past week and more pics, 2 GH's have been added to the pages and I have a few WW pics to add as well. A couple from Australia sailing round the whole continent in a WW! WOW!

We have had mails from members about trailers, with pictures and from one of the new registrants re the boats he was looking at. He I believe is the new owner of the E24 Tania. sadly the tale he told about another of the boats we have on the pages was not as good. It seems the wet was getting to her and the owners had not visited to see the problems and get her into the dry. If left she may not be salvageable... A sad tale too often told.
We are trying to trace the whereabouts of 'Iona of Aln', previously 'Rhonna of Aln', the builder, Norman has been on to us. She had a double diagonal built hull. Do you know where she is now? He would love to know.
The ex owner of Sparrow has been in touch after I left a message about her sale and the owner of the WW 'Tamaha' has decided to keep her but look for a partner instead, so the advert has been altered to suit.
Another member is seriously looking at another 24 in need of some TLC, which I hope he can give her, more on that when and if it happens.
Iddy and Jennie have placed a wanted on the pages, their boat, 'Neptune's Neried' must be afloat now, we are waiting for the sailing pics to round off her page on the restorers section.
Quite a few of you are reporting problems with the forum page. Sometimes it is OK other times it shows an error message. Tim is aware and on the case.
We have had another free boat added to the pages, sadly not one of ours, but if it goes to a good home who cares!
John Stevens has found a few more of our boats advertised on the net, we have been in touch with the sellers. We have also had contact with a crewing service who wanted a link to us on their site, that is now organised.
Colin Faggetter has contacted me and we are working towards sorting his plans out for selling on the site, more soon I hope.
Lastly we are looking for a better location for our next Annual Meeting. Instead of holding it midweek at the Bell in Danbury, (Next Wednesday we will be there!), we are looking to hold our next annual meeting in April, (to avoid threats of snow!) and at a sailing club somewhere in Essex. I have a couple of contacts, but if your club would be willing to host the largest Y.M. and M.G. owners club for a Friday evening or Saturday afternoon, perhaps you could let us know....
Enough for now,
Keep the mails coming!
John
Sunday 19th November 2006.
Another load of registrants! One adventurous soul, Jonny Blake is off to Hawaii to sort out the GH that we have been trying to pass on, FREE! to anyone willing to sail her. Well Jonny from Wales is that man! We hope he keeps a good log and sends us updates up of his progress.
We have also a Buchanan owner join. Bryan. He used to own 'Sparrow', a 3 Tonner, but has now fallen for the seductive shape of a Wind Elf! 'Blue Waves'. Both are on the gallery.
Trevor from France joined this week, he is in the UK looking at Eventides.. no doubt will get an update from him in the next week or so! He is offering to be the local rep, he sails from Dourarnez.
Tony Dobson with the Senior 'Dabbler' is after a sail for his boat, advert on the For Sale pages.
Also on the for Sale pages a very nice GH 26 and 'Sparrow' the 3 Tonner!
The sun shone today and it was a shame to strip the last of the gear off F.G. but the weather will turn, tonight it is blowing a hoolie and raining, hopefully that will have all blown through before haul out on Wednesday!
Time to think of winter jobs and fitting out, and I have already had two calls for antifouling! So it worked for you as well Eh! Good stuff isn't it. I will be sorting out a deal with the suppliers again over the winter ready to take orders in the early spring!
Off to check the trailer, ready for Wednesday.
John
Thursday 16th November 2006.
Another two registrants in the past few days, neither owners sadly, but friends.
I have had a great mail in from Tom Findlay in Scotland. He is building a WW in the centre of Edinburgh. He has started a website just for comments! http://incunabula.typepad.com/sail/ I have been on and had a browse and left a comment or two, do look it up! His office is covered in plans printed off the CD and he even has a part built paper or card WW on the table for reference. This is organisation!
We have had reports in from several members of problems with the Forum Page. I have forwarded a mail or two to the Webmaster, last he looked he thought there was a server problem, but he is on the case!
Mike from New Zealand with 'Quest' is sending in snippets, his boat is Teak built, double diagonal and he is considering stripping her right back and epoxy coating her. Provided she is de greased properly I do not see a problem and it will ensure all the joints are sealed. He is tackling keel bolts as well.
Jenny has called in with an update on 'Fram'. See the builders page for more! She, 'Fram' that is, is afloat and sailing, you should see the grin on Paul's face!
We have been joined by another professional boat builder. Thad, from Marblehead USA builds and rebuilds classic boats, you should see what he sails! He is joining as a Friend and I have placed a pic of his boat and a link to his boatyard website on the 'Friends' page of the gallery.
Just to finish off, today I bought another boat. I shall be working on her over the coming months and hope to have her ready for the water by midsummer's day... Why, well my daughter gets married that day and I hope to be able present it to the happy couple. Sadly not one of ours, but designed by a counterpart of M.G.'s, Uffa Fox!
John
Monday 13th November 2006.
Another three Registrants over the weekend and more mail from Steve and Sandra, new WW owners in Australia, I have just packaged up a burgee and a CD of the WW drawings for them. Mike in New Zealand has been back in touch with queries on removing the keels and what fasteners to use on his Eventide, I hope I have answered him sufficiently. I will have to save all these new queries and answers and place them on the Hints and Tips page..... Have already done so with some.
One of our members is swallowing the anchor and his Eventide 24 'Double Dee' appears on the For Sale page, as well as on the gallery. Wish him well. I had a visit from Nigel, the new owner of Eventide 'Otteau', yesterday, he is looking for a mooring locally.
The weather looks as if it is turning wet and wild so I am quite pleased to have already removed the sails from F.G. Now I have to go and fill up my little Morris Minor van with the goodies from on board! I am always amazed at the number of trips it takes to empty or fill the boat... Must be down to good stowage on board, because it all seems to disappear somewhere...
I have just had a nice mail from the Coast Guard re my CG 66 that I completed on line. (See the link on the links page of the site!) They were checking their records and want me to verify the information is still up to date. Now that is good service, well done the CG.
Our local man also took my very suspect white flare with no hassle after the Pains Wessex recall. Unless you practice with hand held flares on Guy Fawkes night they are as difficult to dispose of as the parachute flares that you dare not set off on Guy Fawkes night anymore...
Time was when all over Essex flares would be seen going up, we were all a long way from the sea and I can still see no problem with that, now we cannot even practice that without some RYA instructor holding our hands..... So what do you do with you old flares? Or don't people carry them any more... Have you got a good Coast Guard Office locally, as we have at Bradwell?
Enough for now, will be trying to check the database for John, as soon as I have finished my tax return!
john
Saturday 11th November 2006.
Armistice Day. I bet most readers will be wearing their poppies with pride. I know we are....
Over the last 4 or five days I have had several mails regarding rigging and a lengthy mailed reply to one owner that I have also placed on the forum. We have had another couple of registrants, one a WW or I believe it may well be the professionally built 'Hacathian', I have just place on the gallery. Another owner has just send pennies in for a CD of the Senior drawings, to enable him to built the spars and rig his Senior, and a GH owner is about to draw his keel bolts to check them for the first time since 1968!
I have placed a Senior Keel on the for Sale pages, plus a tabernacle fitting from a Senior. Sadly she went up on bonfire night, but hopefully part of her will live on, so if you want to upgrade your centreboard version to a bilge keeler, then the keel is waiting for you!
I have had several conversations with a boatyard about boats they have for sale. The owners thought they had YM 3 Tonners or another a Y.M. 5 Tonner?, turned out we could I.D. them as a Goosander 23 and a Y.W. 5 Tonner. The boatyard are so pleased they have put a direct link to us on their site!
Preston Marina have an Eventide for sale too, they also have a direct link to us, as Christine the broker has used our services to advertise and identify boats before. nice to be appreciated!
Pieter from South Africa has promised a set of scanned Mouette drawings for us, we now have just the 3Tonner and the steel conversion sheets for the WW and the E26 to find! Never expected to find a set of Mouette drawings...
Several owners are promising to drop a few bob in the kitty for selling their boats on the site, that is nice, doesn't need to be a fortune a fiver will do! At the moment our finances look solid and the site secure for many years!
Clearing out my garage now to take all the boat gear, sails off to the sailmaker for valeting again, at 16 yeas service they are doing me proud, still setting well and looking good! Something I have done every year and my friendly sailmaker at Maldon, Valiant sails have looked after them well. worth the £70 a year I recon.
That's all for now,
John
Thursday 9th November 2006.
Well today I escaped the workshop and the dreaded tax return form, taking my cold out for a sail. And what a day to chose, it was perfect! With brother in law Keith, we sailed gently to Maldon and back. OK, we motored from Osea up, but once at Maldon we sailed all the rest. Crisp and clear with a NW F3 to 4! The sun was warm, but we had to wrap up in the cold wind, was well worth it, only a dozen other boats out all day!

From the top, me at the helm of Fiddler's Green, cup a soup in hand! For our last sail of 2006.
The new statue of 'Brithnoth' at the end of Maldon Prom.
The Burgee bright above our mainsail against the bluest of blue skies.
As the sun sinks low over the Blackwater we sail east for Bradwell.
Entering the creek as the sun dips.
And lastly after stowing the sails and stripping off the halyards, we leave the boat looking back over the marina to the red hue that briefly lit the horizon.
Not a bad day for a last of the season sail.
John
Saturday 4th November 2006.
With rockets and bangs all round it reminds me why I never brought my E24 back home till after fireworks night! Could not quite trust the local erks! F.G. is still bobbing in Bradwell, or it was yesterday, hope to get out next week for a sail... weather permitting.
The last few days have brought 2 more registrants, over 450 now.... the boat at Woodbridge sold and Ben has joined us, I have hopefully answered a few rigging queries for him, and look forward to seeing more pics of her. Another Eventide has sold, Blue Mist, the owner swallowing the anchor, sitting reading the 'Magic' instead he said. Well have a long a happy retirement from the Sea! The new owner has already registered!
With a crisp clear moonlight night tonight, reminds me of the sail a short time back, not so warm tonight though down to 5 degrees at the moment. a reminder to get the antifreeze in the motor checked and drain the water tanks.
John Stevens has got the database right up to date, and now he is rejigging it to make it easier to amend in the future. It is written in Microsoft Access, but was getting too complex because of all the extra bells and whistles we had added. Soon he will transfer it over to a simplified version, in the meantime I hope he is sending a copy to Tim so the two of them can sort the map on the site they were talking about.
The New Newsletter is being worked on, I have several cruises promised and already have the cruise of 'Avocet' to publish. I also have a CD of pics from Alan and Margaret of the July cruise in company, plus pics from the Medway trip earlier this year. I have added one item for the 'Scran Bag' page and have a few more to find in my folders, where I stashed them waiting for the next edition.
I have had an enquiry about keel bolts from New Zealand, that I have yet to reply to, but it will make the basis of another page to the Owners Tips page.
Alan has sent a 'What Works' addition and a tip re engine mounts.
Jack Shenfield has been in touch, he must be one of our more 'senior' members, I am amazed at his energy. He and his son Steve have just hauled out. He now has a new burgee to fly next season, have you got one?
Enough for now it's gone 2200hrs and the fireworks are still going off in the village! And they say boating is expensive, at least we have a boat to show for it!
John
Tuesday 31st October 2006.
Spent a couple of hours doing the groundwork for the next newsletter last night, the skeleton is there, to hang the rest on... 'skeleton'??, look at the date!! Spooky!
I have a few articles in the pipeline already, but more welcome, especially the logs promised, the trips some of you have been on.. got some pics of them, all I need is the words to tell the story...
Can I hear typewriters, or is it the rattle of chains.....
John
Sunday 29th October 2006.
I have just altered one advert, (price lowered), for a GH and deleted another advert, GH sold! I have answered a couple of queries and had updates on 'Celtic Lass' and details of another GH 'Cricket' in Malta, that has just been acquired by another new member.
I have added an Eventide to the Gallery, 'Kaifas'. She is a stretched version, 28ft long. Pics from a prospective owner.
We seem to have a slight problem on the forum page at the moment, Tim is looking at it. Sometimes an error message comes up and I cannot get in, others are finding the same. Another time and I can access it without a problem, odd.
John Stevens is waiting for the 450th registrant, which has just come in! So has the 451st!
John is redesigning the database slightly before he sends it to Tim for the interactive map thingy on the site... Making it easier to update etc. good move.
I just have to double check the last months entries for him, a job for Monday night I guess.
Today we were out in the woods, what a lovely day for it, lots of visitors for a seed gathering event! We now have to plant several hundred tree seeds into pots!! At the same time the weather is still good for a sail, so I think the seeds can wait a day or two!
Hope you are still managing to get the odd days sailing in if you are in the UK, and to those down under, have a good season!
John
Friday 27th October 2006.
Busy week! Lots of queries in and all hopefully answered. Have even had a mail from a gentleman who met the designer of the 'Mouette', John Rowland. Seems he was a bit of a character... Coincidence, as we have just had a contact offer to scan his own set of 'Mouette' drawings to send to us for the archive!
Danbury was packed Wednesday, 13 of us there, with several more contacting us to say they could not make it, but had intended to! Great evening! Next month will be the last this year unless we do a Christmas meal.. will see what they are doing at the Bell and when, might have to be earlier than the last Wednesday in December, as that is the 27th!
Been a little pre-occupied with tree matters this week, chaired our Woodland group's first annual meeting last night and I have organised a Woodland Walk to gather seeds for Sunday. I will be on BBC Essex radio at about 1.25pm Saturday afternoon. Been walking round the village posting invites to all the community. Could have a conversation all about letterboxes now!
I have been able to forward a mail re a boat for sale on the site, add pics of 'Westwater' and an advert for a cooker the owner has to sell, a new one. I have heard from Dave Cooper that he too had rigged lazy jacks (or Phils!) from the topping lift, and it worked for him too... He is about to rig the same on the WW 'Deben Witch'.
I have had several long mails to and from Lee, who is looking at 'Kiafas', an Eventide that I sailed back in 1976, it was a 28ft version, or so the builder said, seems to be 29ft now?! Some will remember it was once owned by one of the unmentionable people who took over the old eoa, he of course, sold up straight away! Such commitment to the designs..
There is another 'Eventide 29' advertised at the moment on the net. It looks like a standard 26 to me, but it could be one of the first GH's, a 28.5ft version, as it was Hartwell built. The owner has no information... Tape measure needed!
Good news from Sid of Riptide fame, his eye operation appears to have worked this time. He has actually been out on the Blackwater another couple of times and had everything up as well. Needless to say a friend was guiding him! We hope by spring his eyesight will be fully restored.
Nice mail from Tony in France, he is still beavering away on 'Magog'. He has sent me a copy of a quite rare Seagull leaflet for my Seagull site, much appreciated.
Looking for an afternoon sail or two in the next couple of weeks, then I shall be unloading 'F.G.' before hauling out in 3 weeks time.. The barn is booked! Fortunately very little to do in the way of work this winter! And the antifouling is holding up well too. another Marclear user told me Wednesday that his was now at the end of it's second season, and still doing well! Hope to get the same discount offers again next Spring!
John Stevens tells me the Database is up to 449 registrants and he is giving it a facelift to make it easier to update. We have over 400 boats on it too. With a few days to go till the end of the month I think I can safely predict it will top the 450 mark by November, in fact I had someone here today who has a 'Neptunian', designed by Alan Buchanan. There is a chance he might be visiting the site now, as I told him about it, and he could be the next! Are you reading this Peter?
All for now, got to sort out my seed gathering gear for Sunday, pots and compost too! If anyone in Essex is at a loose end on Sunday morning, then ring me (01621 778859) for the location of a little private Hornbeam wood that is being especially opened to us for 4 hours! Looks to be a nice day too.. Or will you all be out grabbing a sail!??
John
Sunday 22nd October 2006.
Well over the weekend we have had several enquiries, one re trailers, one re sheathing, Eventide pic, 'Piglet' and a Friend in 'Blackbird' added to pages, several adverts altered or removed as sold. Plus I have added another 'Owners Tip'! Normal running maintenance! Great to hear from you all.
Saturday there were some braving the showers, Lucky them, we were suffering form a sneaky little cold... seems to have run it's course.... rain and wind Sunday meant no sails on the river today.
We have opted to haul out late November, watch out for the snow! In the meantime I hope to sneak out for the odd sail or two!
Short one today, lets see what the postbag brings this week!
John
Friday 20th October 2006.
Another big batch of mail, more requests for drawings CD's etc. Busy, busy, busy. Great!
I have added some nice pictures to Idle Ducks page on the restorers section. Bob and the yard he is in over in Kent have been busy!
John Stevens has found an unusual Eventide, on E-Bay. It purports to be a 29ft version built by Hartwells. I thought they have added in the length of the sprit, but no, the advert goes on to say, length including bowsprit, 31ft. I must say the pics look like a standard early 26, but it could have been scaled up. After all they were making the GH 28 about then, perhaps this is one of the prototypes? Going cheap, have a look....
eBayISAPI.dll-ViewItem&item=150046840797&fromMakeTrack=true#ebayphotohosting
See what you think.
Last night I had a long conversation with a Danish chap who lives in Kent. He wants to sell a steel 29ft version of the Vulcan. Again I thought they were always longer, he is going to send details for the for sale page, should be interesting. Big project for someone.
Also there are a couple of old Eventides lying on the Medway that are about to be cut up if no one salvages them! We have known about them for a while and were hoping to mount a rescue attempt with my trailer, as we did for 'Francharlie', but sadly my poorly back last summer put paid to that. I thought if they were too far gone, as is suggested, they might provide fittings for others, masts sails deck gear etc... Interested? If they are still available next Spring we will go after them...
Had a nice mail from Tony in France, his boat, 'Magog' is still under repair. He thanked us for putting him in touch with the owner of a motor he needed, he bought it for her. Nice to be able to help so many!
John Stevens spotted another of our members on the net , the once owners of 'Cevamp', now 'Sea Gypsy', they have written a book, that we have a chapter of, ready for the next Newsletter, they were asking Ellen McArthur to read a chapter and write a foreword! Good luck to them. I remember when Alex was building her, many years ago, nice to know she is still with us and looked after and may be famous one day!
Enough for now, hope you are going to be supping a tot of rum with me tomorrow, it's Trafalgar Day! Should be out sailing.... But no, it's my little Horatio's 1st birthday party and as 'Grampy', I have been summoned to attend! My little Horatio already has a bit of the 'Victory' for a keepsake!
John.
Thursday 19th October 2006.
Well the past 24 hours since we got back I have been that busy catching up! 3 more registrants, more CDs of plans and many more pics!
I have added some great pics on the Gallery, the MG designs section, 2 on Eventides page and one in the Waterwitch's. I have yet to down load the pics I took on my camera, there should be a good one to add to the 'Friends' page when I do!
I have answered queries re headroom on a 24, the prospective owner is 6ft and wanted to know if he could stand up.... Sadly not in a 24ft Eventide. You will be hard pressed to do it in a E26, unless very carefully modified with raised hull and topsides and then extra curved cabin top... Please no sheds on rowboats just to get 3" extra headroom...
Back to sorting Seagull spares! Just bought out another retiring Seagull dealer. More boxes of toot!
John
Tuesday 17th October 2006.
Well we had three good days afloat, a bit breezy Sunday afternoon, Easterly F. 6! No good to man nor beast! 'Fiddler's Green' and crew met up with 'Right E Oh' and Brian and Mavis who had a bumpy sail down the Wallet! We sailed into Brightlingsea, the first time in 29 year I have berthed there, (I have mooched in and out a few times). The visitors moorings on pontoons between the piles are better than mooring to the piles of yesteryear, fore and aft moorings they were, 3 abreast. Everyone trying not to be the middle boat! You have to dinghy ashore as the trot boat knocks off at 5 pm this time of year. the delights of Brightlingsea were not enough to get us in the dinghy and we enjoyed a very pleasant afternoon and evening on board with Mavis and Brian.
We also met an ex owner, now a 'friend', with the Smack 'Blackbird', Brian who owned 'Piglet'! We sailed out in company with him today and have a nice pic or two for the 'Friends' page! Mail me Brain and I will send on the pics as attachments.
As the forecast was dire for Wednesday on we all sailed back to our respective moorings. we arrived home as the heavens opened!
On the way my crew and I were discussing 'lazy jacks' We think we have invented something different, 'Lazy Phils'! We thought there must be an easier way of rigging lines to control a lowered main, so it does not obscure the helmsman's view at a critical moment. Phil my crew had a brainwave, 'Why not rig them from the topping lift? Well we have, and it works! I have photographed it and it will be an article in the next Newsletter! No holes drilled in mast and easy to adjust..... Why have others not done this? We wonder if we are missing something.... Time will tell.
Whilst in Brightlingsea we had a look at 'Galliard' the Eventide sold for £2k from our pages and then put up for sale a few weeks later for £18k! Oh dear. If you are tempted to look at this boat, up for sale again, this time without a price ticket, take a good surveyor! She looked very little different to when I surveyed her and found her to have very serious rot problems.
I have the pics of Olive Mary to scan and return, also a pile of others, will get round to them ASAP.
Time to sort out the trailer and the winter storage in the barn.. Just a few snatched days left this year, or are there? We have just heard that this year has been the hottest since 1650 something... Will more of us be sailing till Christmas?
That will do for now, off to catch up on the mail!
John
Wednesday 11th October 2006.
Spent the last two days saving the website to my PC and to a CD, it is now 567Mb! And that is without the second copy of the Gallery accessed from the Forum. With that I cannot get it all on a CD! We soon have to figure out what to do about the second version of the Gallery. It is Tim's work, he was trying to make it load faster and easier, sadly the text that I have written beside each of the over 1000 pictures would not migrate, so a lot of the impact was lost. Add to that I find it difficult to add pics to it, time wise, I am more or less fully extended adding the ones to the first gallery.. We have another problem, we are fast getting to the stage that the second Gallery needs to be lodged elsewhere, or we will go over our 1 Gb of web-space, yes 1 Gb!! That's how big this has grown!
Does anyone visit the 2nd Gallery, I know from the counters hundreds visit the main one.. Let me know if you have found it and would prefer it to be kept....
I have had an amazing stroke of luck. I have been sent a picture from Australia, a real paper one and it has Kenneth Gibb on it! I will transfer his pic to his page in the designers section... Anyone got one of Alan Buchanan?
Also had some great pics of the WW 'Dawn' in from the owner Paul, strangely in the same post from Australia there was a black and white one of 'Dawn' being built and her maiden sail! Those will go to Paul after I have scanned them onto the gallery!
Bill Fowler a new registrant, a boat builder and designer, is looking for a WW or an Eventide to replace his own boat he sold in the West Indies some years ago. He is willing to be our Antigua rep!
I have added yet another Eventide for sale to the pages...
Off out with the local children again tomorrow, Kids trees and thunderstorms today meant no seed collecting! Hope for better weather tomorrow. also for Sunday on, as 'Fiddler's Green' will be out on the Blackwater and nearby, for a few days. 'Right Eh Oh' might join us, any other takers. Ch 16 or 77 on the VHF from Sunday midday on...
Off to add more pics!
John
Monday 9th October 2006.
Just returned from traumatic mooring at preschool, took 20 kids 2 to 4 out collecting seeds, testing them and then planting them! Need a coffee! Got 120 more children to take out this week! Got a wood to plant! Need trees!
Switched the PC on and Ron billings sent a mail in about his local harbour project. Thought I would put a link to it, just shows what enthusiasts can do.. www.portgordonharbour.org
About to put another requested CD in the post!
and back to the day job...
John
Sunday 8th October 2006.
Have you noticed the full moon? Last night it was magnificent, and with not a cloud in the sky and a gentle F3 SW it was too good an opportunity to miss. At 2100 Fiddler's Green and crew snuck out of Bradwell and gently motored, head to wind with the spring tide under us, up to the winking green light of the Thirslet buoy.
Switching off the motor we gently sailed, making just 1.5 knots over the ground, but 4 knots through the water, against the weight of the good spring tide, heading back down towards the flashing white of the Bradwell Creek beacon. The river was sparkling silver, the moon as large as you will probably see it, for the next 26 years anyway! The calls of the birds and the gentle swish of our wake, glinting silver in the light and we were the only two out there to enjoy it. Now Darian understands why I like sailing by moonlight! She was as elated as I, when we returned quietly at midnight. We slid back into our berth as quietly as we had left, no one the wiser... So still.... See the nice places I take you to dear!
Back to reality! Have had a fantastic offer of the drawings of 'Tinka' from the owner! Hopefully we can get those scanned too!
I am about to add the pics Silvio sent in of her... also an advert for the E.26, 'Johari' the owners moving up to something lager, oops sorry, beer, no perhaps that should be larger... for real extended cruising!
Had a call from the new owners of 'Otteau' who were out sailing on the Blackwater, followed swiftly by a new registrant, Tony, who has just bought their Senior 'Dabbler'. 3 new Registrations in as many days!
Another enquiry for the Senior CD from Australia, and a member has noted that 'Galliard' is back on the market, for the umteenth time. Despite what the seller claimed, I see she still has the tiny 10hp Bukh and the same sails etc. If you are tempted to look at this boat, advertised afloat in Brightlingsea, be sure to get a survey done! She was in a very poor state a little while back when I saw her and as a result she sold for a song to the current owner. She has been seen advertised for 12 and even 18 thousand pounds....??? I note she has been glassed over, over 'what' we ask? 'Caveat Emptor', Buyer Beware!
Bill Fowler called to say a boat advertised on our pages was sold, thanks to him and a little reminder to sellers that, if they sell (via the site or not), a phone call or mail will suffice to stop further calls, we will not hound you for a £ donation, that is for your conscience!
I am off to add some more pics to the MG page.
Regards,
John
Thursday 5th October 2006.
Congratulations to John Stevens the Database Manager, he has the database up to date, all entered in, cross referenced and sorted! As we are getting a dozen new registrants a month, roughly, he now just has to keep on top of it.. It has been a mammoth task, caused by several computer and website problems in the past. Hopefully Tim and he can get together now on the members map. That will be good!
In the past few days there has been a rather special registration and some excellent pics. It is a registration from Italy, the new owner of 'Tinka'. I will place your excellent pictures on the site Silvio as soon as possible.
I have also been informed of a boat selling off the pages and removed it and several other items that have recently sold. With small donations to the funds!
Through the post arrived a CD of pics of two boats, the Eventide 'Gollum' and the WW 'Pintail', more to add!
Have just sent out 5 CD's of drawings and the film.... and just realised I missed out a CD of all the pics to one of the members, so that will be in the post ASAP! There must be well over 1,000 pics on that disc now! Who is going to volunteer to count them, not me!
In four short years the number of registrants to our organisation has reached 438, almost every other day a new one comes in, half of them are owners, many prospective owners, some who have owned but 'swallowed the anchor', all are welcome. I find it remarkable the number of craft coming to light for the first time. Welcome aboard all.
Thanks for all the nice mails, pics etc, it's what makes the EOG!
We are about to start on the next newsletter, Number 7! The Steering group will now get the job of picking what they consider to be the best article from issue 6, for a small prize!
What about you sending in something for the next issue, we always have a carrot too! Something nautical!
Look forward to your mail,
Regards,
john
Monday 2nd October 2006.
For 5 days now the skies over our cottage have been full of Swallows, all making their way south. Guess the best of the summer has flown away too. Still a chance that we might have a spell of 'quiet' weather for our cruise on the Blackwater later this month.
Postbag is full as ever. Sadly have to report that two owners are selling up, Mike Wolf with 'Lady Ann' as on the restorers pages, and our friends Kathy and Roger with 'Jua'. I have just got the advert from them and will be placing it on the 'for Sale' pages.
I have now been promised the drawing of a WildDuck for all to enjoy, from Antony. They are in the post he says. I have also had a member send in copies of the steel WW drawings he had, only to find he was not actually sent the 3 or 4 extra sheets for building the WW, just the text explanation of how to interpret them!
If there is anyone out there with the Steel WW or Eventide sheets they can let us borrow, I am certain there are a lot of owners and prospective owners who will be grateful! Also the 3 Tonner drawings... had an enquiry about them yesterday.....
Apart from the 3 Tonner and Mouette, the 27ft dory with no headroom, we now have just about all the drawings safely back in the fold. See the designs page. We will announce it there and here, when they become available on CD.
Yesterday I packed up 2 more lots of CDs and sent them out. One member has all the fittings and rig from his old Senior and is going to build a new hull. The old hull is now doing sterling service as a pirate ship in a kiddies playground! Great!!
Had a nice thankyou from Lyn and Gary as a result of the CD sent to them, nice to be appreciated!
I posted 'Mintaka' a WW on the 'For Sale' pages the other day, and have pics of 'Iona' the Senior in the north, being launched, complete with a beaming Mike the owner, on the Senior pages later! Also put an advert for the lad's 12v colour TV and Video on the site, if you want to keep up with TV afloat..... Only used it for 2 hours!!!
The Database Manager, John Stevens, is very nearly up to date, but we keep sending more registrants to him! another 2 over the weekend! Welcome aboard!! Will get a number soon to alter the home page registrants total to!
I have had an enquiry from a prospective owner who wants to take on a project... How about 'Lady Ann'? Have sent details!
I have just been over the pages to correct Alan Buchanan's name spelling... Quite rightly an astute reader noticed and called me. Must get the names right! If you see an error that needs correcting, please mail me.
I do make mistakes! The man that does not, never does anything, and that's not me!
Good sailing if you are still afloat,
John
Friday 29th September 2006.
The October jaunt on the Blackwater, due to start on the 14th, has been postponed till the Sunday, as one of my crew and I have been invited to a re-union Saturday night. We are hoping to bumble around the Blackwater for a few days, weather permitting. We are not planning gong far, the tides are neaps and that means water in many of the creeks at LW. So plenty of sheltered anchorages!
Had this in the other day....
Back in 1976 my father and I finished building our Eventide 26' called "LEO". We kept her at Eling Creek, at the top end of Southampton Water. She was built strictly to plan in mahogany and 12mm ply. Sail number was 1155.
We then sold her in 1984 to a barrister called Richard Benson. The last time I saw her she was in a sorry state on the quay at Emsworth, East Hampshire. But now she has disappeared.
Is there any way I can track her down through your website?
Sadly I have no trace of either the sail number nor the name? Yet another Eventide that has never appeared on our records. Do you know anything about her? where is she now? John Gordon, the enquirer, is going to send a picture or two for the gallery, maybe that will jog someone's memory.
In the last few days things have been manic here, what with my Seagull business going into overdrive, trying to organise the Sky TV man, Yes we have succumbed to the dish!. Darian's birthday pressie from her lad arrived and had to be erected, a nice little summerhouse, and I have been busy organising another group's Annual Meeting, our woodland group!
Wednesday, 11 of us turned up at the Bell for a get together, great company!
The Senior 'Dabbler' will soon be on the For Sale page, as Nigel and Heidi are now the proud owners of the Eventide 'Otteau'. Hope to see them out on the Blackwater.
The Steering Group are looking at the idea of placing little adverts on our site for our service provider. Easyspace will pay us for anyone who takes out a web space plan after going through the link in the advert... I have started to place these little adverts on my SOS site, they are quite discreet, just to test the system. (All proceeds from them go to the EOG too) If you host a site and would like to place an advert on your site donating to the EOG, please contact us.
Why were we chosen? Simply because the sites are very active, large, up to date and visited often.... Successful in other words, just as the EOG has become!
Thanks to you!
John
Monday 25th September 2006.
Over the Weekend I have had loads of pics in! I have added them to the 3Tonner page, Senior, GH WW and Eventide pages! More registrants and more enquiries re the CD's!
The best post arrived today, hot from the other side of the world, a set of Junior plans!
Also in the package were amazing old pics of boats and a very rare leaflet from the Hartwell boat builders. I will scan it and reproduce it in full on the pages, makes for interesting reading, if at 1963, a bit dated! Many thanks to Brian Poole for these.
I have been looking for a suitable boat for my daughter, it needs to be a day sailer with a cuddy, stable yet roomy for 6 in the cockpit and able to nose up the beach. Friends in the Scillies showed me their boat, it would fit the bill exactly. then I found it was designed by Alan Buchanan, one of our designers! There was a coincidence... See the 3 Tonner page.
Had an enquiry about the WD this weekend, from an owner who's drawings have fallen to bits! and at the same time a promise from a member to lend us his WD drawings! Isn't it nice to be able to help owners!
I have a crew organised for 14th October, anyone else fancy a few days in and around the Blackwater?
Regards,
John
Friday 22nd September 2006.
Well the tail end of Hurricane Gordon has left us wet and windy, so was not tempted to brave my cold and go sailing!
Saturday 23rd and Brian West our Donations manager is giving his daughter Jo away! All the very best to Jo and Carl. We shall be there of course!
More registrants, more pics, Wim in Holland has sent in pics of his GH 31. I will get them on the gallery ASAP. We have had several more GH queries too. also two on rigs and rigging, one an Eventide the other a Levanter, a 39ft Steel MG design. Ron hopefully will send some pics in to add to the pages.
I have had more requests for our CDs and hope to see a set of drawing for the WW in steel shortly. We are now helping so many, it is very gratifying. With any luck many more boats will be salvaged as a result of what we are doing, maybe one or two might even be constructed!
I have added a wanted to the For Sale page, anyone got a wind vane self steering they want to sell?
We have been approached by our service provider because we have such a large and well visited site, to ask if we would host an advert for their services.... If anyone buys services as a result of clicking on it, we get paid... the Steering Group are looking into it. I have also been asked if I would like to host the same thing on my SOS site, if I do, proceeds from there to the EOG as well. Will help to keep Barry's website alive!
Nothing to do with Eventides, but I thought you might like a look at our escort vessel, when we set off to the Scillies!

http://www.royal-navy.mod.uk/server/show/conWebDoc.170/changeNav/3533
Good sailing!
John
Wednesday 20th September 2006.
There has been so much mail in the past 10 days, I am still struggling to dig my way to the top. sorry if you have left a message or mailed us and I have not yet replied.
we have had about 8 new registrants, More unknown boats coming to light and several additions and amendments to the For Sale page.
Tom, one of our newer registrants has sent this link in to us http://incunabula.typepad.com/sail/ He is setting up his own site about his project!
I am adding pics to the site ASAP. Have a few new ones to go on. Have sent a CD off today and another member has offered a set of drawings to us!
All for now, back to the day job!
John
Tuesday 19th September 2006.
Sadly I have just heard that Carol McNaughton has died. She was taken ill suddenly and died a week ago. I have no more information. Carol had been a friend of ours in the happy days of the old eoa, she devoted a lot of time and effort to the Eventide cause.
John
Monday 18th September 2006.
Hello, we are back!! We have just spent one of the best week's holiday in the Scillies that we can recall. As we recon it was at least our 16th visit, that might tell you how much we like the place! We very nearly moved there 12 years ago....
On the 'R.M.V. Scillonian' on our sailing trip over to the islands, we passed at least 5 Basking sharks, right alongside, saw Manx Shearwaters clipping the waves, and were part of a Royal Navy exercise with the Destroyer H.M.S. Exeter as well!! Fantastic close ups of the navy at speed!
On an island boat trip we spotted a 'Sunfish', leaping and displaying, a rare visitor from the West Indies! A day or two later we were surrounded by 50 to 80 Common Dolphins, playing and feeding! Within touching distance! There was a shoal of Tuna for them to feed on too! Then we had an Osprey fly close by, climbing up into the blue till it disappeared. We saw it again on the Saturday, when we were sat on the terraces of the Minack Theatre! Nearly 30 miles away! We have come back as brown as berries, having enjoyed one of the hottest weeks we have even had in this subtropical paradise, where the currency is pounds and the people as British as we used to be, 30 years ago! Wish we could turn the clocks back!!!
I will get round to replying to all the mail in the next few days, there have been dozens! Over 300 in my inbox today! (and that's not counting the spam!) dozens of them Eventiders!
Scanning through them I see 'Otteau', Mike's Eventide 24 is sold, not surprised! I expect this will mean a Senior to add to the 'For Sale' Pages later!
I will be sending the CD of the Senior drawings off to you in Australia ASAP Gary!. We have had the offer of yet another set of old drawings to pass on for free, many thanks to all who have responded to the requests to fill the gaps! Nearly there! So great to be able to help those who were struggling in the dark to restore their boats...
Have not heard who went to the Walton BBQ, but hope to get a report of some sort to add to the pages. Will be at Danbury on the 27th! Heard from John and Ann that the motor is at last in their E24, and they can press on with the carpentry! Another boat that will be ready for next season!
Sid of the Riptide Ramillies' rang to say he hoped to be taken out for a sail last week, I have not heard from him yet but I hope he enjoyed the sail. His eyesight is not yet improving...
Lastly thankyou to John Stevens for answering registrants in my absence and also to those who have sent pics in over the past 10 days, a Lone Gull, Eventides, WW's and others, many to add to the pages!
That's enough for now, back to sorting out the Seagulls!
Regards
John
Wednesday 6th September 2006.
With the temperature climbing outside to over 27 degrees, light winds and a high pressure area building, I almost wish I was not getting up at the crack of dawn tomorrow to drive to Penzance. The weather looks set fair for the Walton BBQ!
I hope we are blessed with the same for our trip to the Scillies and Darian's Happy Birthday holiday! Hope also to take advantage of what's left of the summer when we get back!
We have had yet another Registrant, buying a WW that is still on our 'For Sale' pages, for the time being... We have had an ex-owner looking for the current owner of his old Waterwitch. anyone know a Lee Roberts? WW is in Southampton area..... He is not registered with us... one of the few?
Have been able to put 3 other members in touch with people they wanted to contact, that's what it is all about, and we do not contravene the Data Protection Act either!
We have had yet another request for a CD of one of the drawings we have, just waiting for the registration. Hoping for news on the Colin Faggetter drawing very shortly.
As I will be away for the next 11 days, John Stevens has undertaken to respond to new registrants. Website in capable hands of our webmaster Tim.
Fair winds and lee-going tides,
John
Sunday 3rd September 2006.
Today I have added another Eventide and another GH to the Galleries. We have also had yet another Registrant, Wim in Holland with yet another GH 31. We hope to be able to publish pics of her soon.
I have had several new enquiries regarding boats for sale, and one person saying he is hoping to complete the sale of a WW on our pages soon. Another Bill is looking at an Eventide 26.
I find it reassuring that we are so busy! Dinosaurs Eh! We go from strength to strength, so pleased to be able to help so many owners and builders.
The best mail today came from the son of Lt. Cmdr Atkinson! Yes, he of Borer Bee Fame! He was just enquiring how Alan Lyttle was getting on with the restoration, I have been able to put them in touch. Feels good to be able to do that.
all for now,
John
Saturday 2nd September 2006.
Congratulations to Paul and Jenny for the restoration and re-launching of 'Fram', (ex Tango II). Paul tell me she is gently bobbing on her temporary mooring at Bucklers Hard. Paul also tells me that the waterline was spot on too! More than mine was! They have a lot to do but will have some fun with her before lay up, then will be ready for sailing next spring. She might be based at Fareham. We look forward to seeing the pics and reading all about it shortly, another page in the Newsletter and the successful closure of another page on the builders and restorers section! We like being able to do that!
By all accounts 2007 should be a good year. All us crocks should be fit and a few more boats will be ready to join us for our UK east coast sailing meets. We have heard of a couple more boats reaching launch, we await the pics.. Still no meets suggested from other parts of the country or the world though, and we know you are out there! Come on don't be shy!
A nice little postcard arrived here yesterday from Italy. Now there is a great place for a meet!

Christiano sends greetings and a pic of her new home harbour near Naples. Hopefully more pics of her underway now all the renovation and fitting out is complete. good sailing Rosy. (Rosy and our Fiddler's Green started off being built side by side, many moons ago in Hertfordshire.)
More mail, more boats coming up for sale and prospective buyers joining too. There are still more unknown boats coming to light too!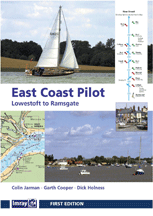 We were contacted by Dick Holness of Sailing today, together with Garth Cooper and Colin Jarman all of Sailing Today Magazine, they have added us to their links page. You will find this link on our links page too. For their East Coast Pilot book.
Note the boat on the cover!
This site is a good source for latest updates on buoyage and other navigational services,
take a peek!
Advance warning of a a disruption to normal services. As of Thursday Darian and I will be away for 10 days, so no updates for a bit!
Site left in good hands of our webmaster Tim and the new registrants in the capable hands of John our Database Manager.
Off to seek some sunshine in the Scillies.!!
(Hopefully the sun will come out for you to go sailing too, it's chucking it down here in Essex!)
John
Thursday 31st August 2006.
Where has the year gone?! Last night 10 of us met at Danbury, with many more sending apologies, a very good evening.
We all wished Sid well, I'm sure he will not mind us telling you that he has just had a second op to restore his eyesight, we all hope this one is a success and he will be out on the water in his new Riptide very soon.
I have an advert for a smart E 24 to go on the pages ASAP. With slightly deeper keels, it has good sailing ability. All sorted and out sailing last weekend! a very nice boat, 'Otteau'.
We have another 3 registrants in the past few days, though one has changed his mind about buying an Eventide and has been seduced by a GRP creation, he hopefully will still come back to visit us as he thinks the site is so good! It's down to our contributors, thankyou to all of you out there who mail items in!
Pleased to say the Forum seems to be working well and the site behaving. behind the scenes we are backed up by stalwarts such as Tim the webmaster and John Stevens of the Steering Group, beavering away at improving things. the Steering group have just approved the acquisition of another domain name, it was offered to us by another charity group, who had disbanded. It was just one letter different to ours! If, when looking for us, you mistakenly typed in 'eventide', missing the 's' off, you went to them, but not any more! We have to reregister it, £35.00, that is all. Just shows there are some nice people about.
I will be away for 10 days as of the 7th of September, I am taking Darian on a special birthday holiday. We are off to our favourite islands, the Scillies. It means I will miss the Walton BBQ, but Brian and Mavis are to be host boat, if you are going give them a ring. 01255 679085. there is a boat wanting to come from the Crouch, but would like to sail in company, any takers from the Blackwater or further south?
All for now,
John
Bank Holiday Monday, 28th August 2006.
Well we scuttled back yesterday as the forecast was nasty, and they were right! F6 and rain today! 5 boats attended West Mersea, 2 Eventides, 1 Senior, 1 MG and a friend who had built an Eventide. We also heard from the owner of a Lone Gull II, visiting Bradwell, but he did not join us at West Mersea sadly..... We all had drinks on the lawn, sat on M.G.'s bench, that we presented to the WMYC so many years ago, and inside, the big table in the window was set for us.. We dined slightly later than planned because of a hic-cup in the kitchen, but the food was excellent! Once Again West Mersea Yacht Club did us proud! Thanks once again to the host boat 'Silent Annie' and Tony and Sally for organising the moorings.
The low spring tide Sunday morning did mean we took the hard for a couple of hours, we sat bolt upright and hardly noticed, but Mike and Patrick were rolled out of bed! We were all afloat again by 11.00 though.

Sunday I got same good action pics of the Senior, 'Dabbler' if breezy conditions on the Blackwater.

We followed the Eventide 'Otteau' up river, the MG Barbican sailed back north.

However the rain clouds and brisk conditions were a bit much for me, so I decided to head for home, it is only 3 weeks since I was under the knife! Was good to get out and meet so many friendly people though.

Here Bill with the MG Barbican, comes a visiting!
We met up with another pair of members when we got back in, Jack and Steve. Jack is amazing, he will be 87 years of age in a couple of weeks and he was there fuelling up ready to go out after the crowds went home Tuesday! Good for him!
I have just spent 30 minutes editing the pics I took, ready to use them on the pages! Copies to be sent to the owners of course!
The 'For Sale' page will have to be edited next as I have just sold the old Yamaha outboard!
Also if you are reading this Mr Hammond, your phone number is wrong, ring the seller of the Colvic again, he is home now and can tell you all about it!
All for now,
John
P.S. Another 3 Registrants over the weekend and a new Lone Gull II, 'Dawn', added as well as the pics of 'Dabbler' to the Senior Page! The Database now up to date for June, well done John!
John
Friday 25th August 2006.
A big thankyou to Marcio in Brazil. He has taken the trouble to scan and update the Storm Drawings and send them in to us. I have collated all the files, edited them and they are now available free on CD! Please just send £3.00 UK and £5.00 overseas, to cover the cost of the CDs, labels, covers and post.... Marcio would like to see a few more of these boats under construction!
Based on the Bawley, she is a lovely looking boat.

I think you will agree!
I have also added the GH to the for Sale pages, will add some more pics once I have edited them down a bit! Lovely looking boat!
I have heard from Mike with 'Otteau' that his Eventide will be joining us on Saturday too! the forecast is for little to no wind and sunshine Saturday and Sunday. Monday F5s and rain, so we might go home Sunday! Look forward to a good gathering!
That's all for now, back to the day job!
John
Thursday 24th August 2006.
Well it is busy here! I have placed the pics on the Eventide pages, 'Quest', from N.Z. then yet another unheard of Eventide surfaces. The builder, or one of them, Angus Ross of Old Portsmouth asks if we know the whereabouts of 'Compass Rose' and Eventide 24 he and a chum built. It was sold in 1973 to the recorder of Bournemouth! He has no sail number sadly, does not think he had one. Any one know where she is now??.
Kathy and Roger have contacted us from Spain, from their nut farm halfway up a mountain. seems they are so busy harvesting the nuts and tending their new olive trees, not to mention the new kennels they now run, that they have little time for 'Jua' The advert will appear on the pages shortly.
Another member, Bill Wallace King, is selling his beautiful GH. The advert will be on the pages very soon. Bill is not leaving us however as he is purchasing a Barbican 33! This is the version MG gave a bilge keel set up to and that he thoroughly approved of! As Bill says, a bit faster than the GH!
Heard from Mike in NZ with Quest, he already has the CD of plans I sent, that was quick!
John Stevens is beavering away in the background catching up on the database. We are up to 415 registered members now! We had a back log that he is catching up on from the time the pages were corrupted last Spring. He has just added the June registrants, nearly there! I will then scan through and add as much info as I can. This database is going to be invaluable in the future. In the foreseeable future Tim and John have an interactive map planned for the web pages...
That's it for now, got to get up and stretch the back!
Hope the weather improves for Saturday!!
John
Wednesday 23rd August 2006.
I must apologize for not adding a note to these pages inside my normal weekly deadline. Truth is I have been so busy catching up on my Seagull business I had run out of time. I am not supposed to sit here for too long and there is a certain lady who chases me off this stool if I overdo it!
West Mersea Yacht Club. This Saturday I hope to be out for the first time since my lay-up, if the weather permits! I am not supposed to be hauling up sails etc either... we will see.
We have moorings allocated to us, for a small donation to the RNLI, kind courtesy of Tony Nelson and the mooring's owner. They are at the top end of the Strood Channel. That is the one that you are in when passing close to the pontoon, heading north eastwards. We will be in the Yacht Club as guests of the WMYC. We are asked to sign in as the EOG.
Hopefully we shall be able to eat at the club again Saturday night. Sunday we hope to have a sail in company, opportunities for photos! Returning to the same moorings for the night. Monday for returning to home moorings.
So far I have 2 Eventides and a Senior, intending to attend, of course poor Doug cannot make it, after his hip op, similarly Sid and his Riptide are laid up whilst Sid's eyesight improves, we wish him well. Another WW will not be there as the owners have a 40th wedding to celebrate, congratulations to Alan and Margaret! There are a few owners that hinted they might attend, I hope they do!
It has been a busy week here, there is a MG design that is being launched after a major rebuild. I have also heard from the owners of another MG design, that is also being rebuilt.
We have recently been donated a domain name, very similar to our existing name, as the owners have no further use of it and in the past they have been kind enough to pass on mail that has gone to them by mistake, a noble gesture.
We have heard that one of the boats on the restorers and builders pages is about to be launched, 'Fram' We look forward to the write up and pics to close that page on the web! Good luck Paul.
The number of registrants has risen to 415, and grows almost every day.
I have added some new adverts to the 'For Sale ' page and more pics to the gallery. I have a set of nice pics to add to the Eventide page from down under. 'Quest' is the boats name, yet another boat we have never heard of before. Built in Singapore and sailed to NZ in the 1960's.
We have also had a chapter of a book, about to be published, sent to us for the Newsletter. It describes the protracted building of the Eventide 'Cevamp'. Her name changed over the years and the new owner is one of our registrants. The boat is now named 'Gypsy Maid' and is based in the Moray Firth. We look forward to more.
We are still open for more items for the Newsletter, we have another log, but more welcome.
Hope to see a few of you at Mersea, phone on 01621 778859 if you need more information.
Just a reminder too, that we will be at Danbury again on the 30th! See you there.
Regards,
John
Tuesday 15th August 2006.
Hello Folks really am getting back on my feet again! Wonders of modern medical stuff! If you want to read about what I had done there is a whole page about it in today's Daily Mail! All the gory details!
I have just added a few pics on the 'Restorers' page, Neptune's Nereid. She has been re-launched! Congratulations to Iddy and Jenny! She looks grand!
I have also added an Eventide 24 for sale on the 'For Sale' pages and will shortly be adding a new Senior to the Senior page. These have been sent to us from Canada by Charles, thankyou sir!
I have had more of the log in that I mentioned earlier, of an Eventide round Scotland, for the next Newsletter! More contributions welcomed!
I have heard from a friend in Australia, he used to deal with the plans over there and has a whole raft of advertising bumf from Yachting Monthly that he is sending to us, as well as a set of Junior drawings!
We have also in the past week received the 'redrawn' drawings of the Storm that MG designed! It is a round bilge design that could be made in a number of different ways, foam and GRP, strip plank, even Ferro I suppose! I will be adding that plan to all the others we send out for free on CD soon!
Colin Faggetter's plans are still being scanned, there are lots of them. I will announce them here and on the designs page!
I have added a note to the GH in Hawaii. He really wants to let her go to a good home!
I have also seen there are another four registrants in the past week! Boy aren't we getting popular!
Looking forward to the August Bank Holiday, if you are coming along to West Mersea, please contact me, we have moorings allocated to us again. we will be in the WMYC on the Saturday and hope to be out for a sail on the Sunday, then back to West Mersea, maybe for a meal at a local pub.... 01621 778859.
All for now, time to lay flat again for a bit!
Soon be out sailing,
John
Thursday 10th August 2006
Hello Folks!
I'm back, but just for a few minutes, because my nurse has decreed I must be flat on back in 5 minutes time! Op a success, two discs trimmed back and symptoms gone! Have to wait a while to be 100% though! Thanks to all who have phoned and mailed, nice to know you are thinking of me!
Will get to answer the outstanding mails and publishing the pictures and the log that has come in ASAP!
All for now, back to bed!
Enjoy the sailing, John
Tuesday 1st August 2006.
Hello folks, just tidying up loose ends again before I go off air for a while. Hopefully they will not cancel my little op this time. I am in Thursday for Friday, out after the weekend, but keeping low profile for a day or three! Will not be weightlifting for a bit, but sailing in 2 weeks he said!
When I get time, I have a load of pics, adverts and articles to update, if you have sent something in to me in the last week or so, hang on, I will get to it!
Thanks for all the kind thoughts again too!
I intend to be at West Mersea on Saturday 26th August! In Fiddler's Green!! We have moorings laid on as before, with donations to the RNLI. We are guests of Maurice's old club on the Saturday night and I will see if Chef can cater for us as he has done in the past!
We intend to come back to West Mersea on Sunday, so we can arrange to meet those coming by road for the event and take them for a sail if the weather permits! Sunday night we might al be able to have a meal together locally. more later... There is also the chance of B&B locally too! Will publish details here and on the events page. Mail us or ring me on 01621 778859
Burgees. We have now sold out of the first run and are about to dip into the next batch. At the moment the price is still £7.50 inc P&P for a roped and toggled Burgee. Be aware that prices might have to rise a few pence, so if you want one, get in quick before the increase! ( How's that for a hard sell!)
Have heard from Sid of Riptide fame, that his eyesight has returned, not 100% but enough to know he is getting better, and anyone seeing Doug sprinting round the Bell last week would never have believed he was the bionic man!
Good sailing to all out there, back with you in a while,
john
Thursday 27th July 2006.
Guess what, John's opp put off for a week.......
We have had 2 perfect days on the Blackwater, showing Jenny's fiancé the ropes. He took to it like a duck to water, thought he would! We saw the Eventide 'Talland ' from a distance and then bumped into friends who had sailed over from Kent, as we picked up my spare mooring at Tollesbury, for lunch. As a result we picked them up from Bradwell later and they joined the party at Danbury last night. Was another good night. Great to have Doug on his feet and with us! Brian and Mavis are believed to be still in Holland, Jo and Andrew on holiday and Ann and John away too. Still had 10 round the tables!
The delay with my surgery will give me a chance to catch up with the photos I have here to add, and the 'For Sale' items that have come in. Mail box has been ever so full again. Thanks to all who have sent good wishes too!
John
Tuesday 25th July 2006.
Please note, John is going to be out of action for about 10 days....
I am off to hospital to get my back sorted.
I hope to spend today and tomorrow with my daughter on the Blackwater introducing her fiancé to boating. I will try and tidy up all the outstanding mails and requests afore I go in Thursday, but hope you will bear with me if I do not reply immediately..... I have managed to send the Burgee to you Briony! Hope it is in time for the skipper's birthday!
In the last few days A lot has happened. For a start Doug and Jo turned up at our local village flower show. I was in my woodland mode at the time! So good to see Doug up and about. He is on sticks and doing well! A few minutes later Jack Shenfield came along with Dorothy! an example to us all. At 87 he still can skip the light fantastic!
I have today received a scanned copy of the Storm drawings from a member, Many thanks! I have yet to find time to sort the scans, but hope to put a notice on the design pages ASAP.
I have also had several sets of pics sent in, Seniors, Eventides, MG designs and general Eventide sailing ones too. Bear with me whilst I sort them and get them onto the site.
Finally we are celebrating the 400th registrant! A Wild Duck owner who sails in the Menai Straights! We have had another 2 since!
We will be at Danbury Wednesday night, with Doug and Jo and my daughter and her fiancé, plus Alan and Margaret, fresh from their trip back to the London River. Do come and join us if you can.
I expect I will have lots of news for you by the next time I leave info here, in the meantime enjoy the sailing and save a little summer for me to come back to!
See you at West Mersea!
Regards to all,
John
Friday 21st July 2006.
www.whalesrevenge.com is trying to get a million people to sign a
petition to stop whaling.

If you could tell as many people as you can about our website, that
would be a great help.

Thanks for your support and remember to sign the petition.

Had this in from Tony in France. Here is a worthwhile cause for you!
On the Eventiders front we have had registrant 399! Nice pics of a Senior in, from Charles Lidiard in Canada.
Another enquiry for the CDs of drawings, and I am eagerly awaiting the arrival of yet another set of drawings, this time already scanned onto CD!
Heard from the WW Bonita, Alan and crew have had a nice day for a sail home F3 SE's!
Advance warning that I will be 'off the air'! for a week or so as of next Thursday, I am in for surgery. this time I hope to get the back problem sorted. Hope to see you all afloat for the West Mersea Meet over the August Bank Holiday!
all for now, off to load my little Morris Minor van ready for the village flower show tomorrow! I will be showing her off with a couple of special Seagulls, plus I have a marquee with all things woodland in it!
Good sailing ( I hope to snatch a couple of day sails next week!)
John
Wednesday 19th July 2006.
Just a quick note as it is the early hours of the morn and I'm still trying to catch up with all the posts!
I have added some entries on the 'for Sale' pages, and will be adding pics to the MG page the GH page the Senior Page and the Eventide Pages. I have added a note re a boat on the Senior page, turns out to be a Tucker design!
I have requests from all over the world for CDs and pennies in already for both CD's and burgees. Will be doing them tomorrow!
I have had the promise of a large article about the fit out of a Good Hope Design, and the promise of logs again for the next newsletter.
I have also added pics and info to the MG page and the builders and restorers pages. One boat, the Barcarole 'The North Star' is in urgent need of a restorer... See the for Sale page.
Doug spoke to me today, he is getting about and is of down his boat already! Alan and Margaret are still up Walton way and I have had a nice message from John and Ann who are back working on their Eventide at Tollesbury. Poor Sid with his Riptide has had to have a break whilst his vision improves, we wish him well.
I will be adding the pics ASAP, and am still watching the registrations to see when we pass the 400 mark! Must be this week.
All for now,
John
Sunday 16th July 2006.
After a great week afloat, with some great sailing, we are back. I feel a fraud. I hardly had a twinge from the back all week... We sailed in company with Brian West in Mobri II, A cat that looks just like an eventide from the side, and Alan, Margaret and Nick in their immaculate WW. We did Salcote and Pyefleet, Walton Backwaters to Ipswich, with some great country walks in Suffolk thrown in. We all had a great time, cruising in company is great! We had a mixed bag of weather, but have all come home looking disgustingly healthy!
I now have to tackle all the mails and the post, had a request for burgee and CDs in the ones I have opened so far, 11 messages on the answer machine as well, so will be catching up for a day or two. Forgive me if you are one of those waiting for a reply, will get to you as soon as I can.
All for now,
John
Saturday 8th July 2006.
Well This will be the last entry for just about a week, John is off sailing, yippee! Phil my former Thames colleague and friend, with his wife Val and Darian of course, are taking me out for the week.
I can navigate they will do the pulley haulley! As this is the Dutch trip crew they can do anything! So if I do seize up, Fiddler's Green is in safe hands! Already Brian West our Donations Fund Manager is due to join us and today I heard from one of our WW advisors, Alan Lonton that he too will meet us afloat! We will not be going far, but will follow the breeze!
I have had Classic Boat, Yachting Monthly, PBO and Sailing Today all on regarding our boats. We hope to arrange some photo shoots soon! Nice they came to us....
More complimentary mails in and a couple of queries, all easily answered. I will have to update the letters page with another 6 months bundle of great mails!
Tim is keeping an eye on the site and the Forum especially in my absence. Left in very safe hands!
Doug is progressing well and itching to get out, we all wish him a speedy recovery.
Keep the Forum going,
Good sailing and let's hope we cross wakes with a few of you next week!
John and crew!
Wednesday 5th July 2006.
With more registrations this week, we realised we are fast approaching the 400 mark. Today it stands at 398!
I am waiting for a registration from someone who may wish to become a GH advisor. They keep their boat on the other side of the pond and actually have a business making burgees..... And we have just purchased another 50!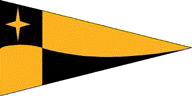 Incidentally the price will be going up a pound soon, as we are on the last of the old batch, so save yourself a few shillings and get in before I amend the pages!
Since I last wrote I have added the advert for the GH 'Black Sheep' and dropped the price on a Senior on the pages, I have had a call from a Dutch Waterways Police Officer, who is going to send some useful info for us. I have also had a query on fixing bilge keels, on a Lysander... Well its a similar boat, and as it happens I have dropped the bilge plates on two Lysanders over the years, with no leaks afterwards.... We have had requests for CD's again, that are on my desk waiting to go out in the post in the morning!
John Stevens tells me he is loading the entries on our database for March through to July, and thus it is we have the latest count!
I am going to be out afloat from Sunday for a week. My regular crew Phil , who has just registered as a friend!.... is joining me and together with our respective better halves we will be having a very gentle local cruise next week. If you are out and about in the Blackwater, Colne or Crouch area, give Fiddler's Green a call! Would be good to get some more sailing shots of a few of the local boats!
If the weather is really good we might make Harwich! Long way from the Dutch trip we planned, but my back is still iffy, so I will not risk long trips. Phil and the girls can sail me back from Harwich with no bother, if I seize up! Looking forward to getting it sorted and sailing to meet you all at West Mersea later in the Summer, August B.H.....
Tim Bartlett one of our members, has tracked down some iron bilge keel s to WW's and Eventides, plus a Eventide ballast keel. I spoke to the boatyard in south Ferriby and asked about them. the owner, Mr. Clapson was surprised I could name one of the craft they came form, a WW called Witchcraft, that belonged to a friend of mine, Dave. If you are after bilge keels, might be worth a look. www.clapsons.co.uk
Yesterday I had a meeting with a well loved National Institution, who own land near me. they have offered us a plot of land, to buy, to plant our trees. Thanks to those who have saved saplings in pots and are leaving them with us, all will be used. In the near future I hope we can make a public statement about what we are up to here with all our little trees.....
Lastly, heard from Doug today, he is progressing well and hopes to make Danbury at the end of the month! See you all there!
Good sailing
John
Thursday June 29th 2006.
Last night at Danbury we had messages from so many of the regulars that we thought we would be on our own, but no! 7 sat down and that included a new member, nice to see you Tim!
Next time Doug is threatening to come in on crutches! Darian and I will be there too and will have my daughter and her fiancé with us. We have just a few days to teach him to sail, should be fun! Yes I am out sailing again, local runs with a strong crew, but back afloat again. See you on the Blackwater Friday afternoon!
Today has brought yet another new registrant, with a Senior, but built or converted as an open dayboat! Different.
Off down to the boat now, to pat her transom, make sure she is ready for a spin out tomorrow.
John
Tuesday 27th June 2006.
Hope to meet up with a few of you at Danbury tomorrow, but know of a few that are away or indisposed. We will be there we hope.
Heard today I have a date for the operation on my back, date 28th July. This means I should be sailing by mid August! After fretting here with the sun shining, I bet Darian will be pleased to see me sailing again, must have been times when I've been unbearable!
Had a nice log in today, Avocet sailing in the North West. some good pics as ever. will get that onto the Newsletter ASAP. Just about fill this edition! Still awaiting a couple of other logs.... get those fingers tapping!
Have added the nice pic of 'Serica' to the MG page, slid her in next to the Barcarole that the owner thought was a Cockler, for comparison!
Hope Alan and Margaret have managed to get some sailing in on their WW, have not heard from them yet, but I know they were out last week. also Sid and the riptide, he was sorting a rudder problem, not enough throw on the rudder, just a question of getting the length of the levers right, hopefully will be able to get some pics of him under sail at last!
Have had a couple of new registrants, one is thinking of building a Riptide!
Have been promised an old Seafarer to sell on the site, so if yours is getting unreliable, watch out, there will be a bargain going on soon!
Enough for now, off to read the latest log!
John
Monday 26th June 2006.
What a busy week! My feet have hardly touched the floor, and I have not been sailing either. however both Yachting Monthly and now Classic Boat now want to write us up and are arranging to come out for photo shoots and sails.... Watch this space!
Doug of 'Dougaljo' fame is back at home, recovering, lucky for him he has two nurses in the house! I spoke to him yesterday and though tied to the house for a bit, he is in good spirits. Hopefully his new hip will have him roller skating soon!
We have had a few more registrants and John Stevens tells me we are fast approaching the 400 mark! Wow!
I have had a nice pic of 'Serica' in yesterday, have just to doctor it slightly before I add it to the MG designs on the gallery, she is a Cockler.
Had a walk along Maldon Prom late yesterday and have also snapped another pic of 'Evenstar' The owner, one of our registrants, has made a splendid job of renovating her, she is a 30 ft Vulcan class by MG. Will add a pic of her too.
There has been a large price reduction on 'Penny', the very nice WW for sale on the site, and I have added a couple of items to the for sale page as well.
Hopefully we will soon have the Junior drawings on CD, and the Storm! Malcolm Bell is also sending in the Ferro Tidewater drawings for us to scan. If there is anyone out there with any of MG's or any of the other designers drawings that they are prepared to let us scan, we will ensure that these designs are not lost to obscurity. As we are passing them about at cost, we hope that others will duplicate them and carry on passing them on! Maybe someone might even build one, instead of just using the drawings to renovate boats....
As it is just past midnight, early hours of Monday, I'd best be off!
John
Tuesday 20th June 2006.
I have spoken to Doug, he is progressing well, hip OK, now on crutches and looking to get home shortly!
I have been told I will have a small opp on my back, probably in August. It will be a new keyhole surgery technique and I will only be laid up for a couple of days, back to full fitness in 2 weeks! That is good news to me! At least I hope to see the tail end of the season. I will be out locally from 10th July for a Week, so will our Donations Manager, Brian, if you are about that week, come and join us, not quite Holland, but still it's afloat!
Have had a couple more registrants, we have now topped the 390 mark. Some nice letters too. There is a new boat on the Eventide page and a link to the For Sale page too, where she is for sale.
With gales forecast for tomorrow and rain on the way, back to a typical British summer then!
Regards to all,
John
Saturday 17th June 2006.
Well what a scorcher for the Blackwater Barge Match, and me sat at home watching them on the horizon! Hope all of you who are afloat have had a good day. One member rang me to ask to borrow my mooring at Tollesbury, of course, lucky man, wish I was out there! ( If anyone needs a bolt hole for a while, I maintain a half tide mooring at Tollesbury, will take up to 30ft plus.)
Had a nice mail from Warren, I will reproduce most of it here, nice to see people actually read what I write!
Hi John:
I notice in the Stop Press section of the site that someone was enquiring for the plans of 'Rawanah' (the site search facility was very useful). Don't know who the enquirer was, but if it helps, 'Rawanah' has wintered in Tregatreath for several years. She is a 35' ketch, double-ended, built in 1935 and owned by John Cochrane. She is currently in Bristol.
We have just finished our refit (five years since the re-launch), and on Monday Sue and I will be spending our wedding anniversary on 'Safrel', probably anchored up some creek or other.
Talking to another GH owner a couple of days ago the question of the GH Owners Association came up. This used to be run by the Urrys, but seems to be now in suspension. Assuming the records etc are still around, can you think of anyone who might take this on (I'm NOT volunteering) ?
Best wishes, hope your back is improving,
Warren
Re the GH bit, many have already joined us and we would welcome as many others as would like to, we are free of course, you only need to register! Hopefully any other GH owners will come aboard and not only do they have their own Gallery page and their own Advisor, but they can have a section of the forum too! Hopefully we will get more articles like the one in the latest Newsletter too.
I'm hoping a new search facility will be available soon!
On the Web front I have added pages to the Restorers section for two more vessels, both MG designs. hope all the owners of boat on these pages will continue to add details to their pages, up to and beyond the launch date! The Tuphnol boat, 'Dorothy May', has an update on the way I know!
I am also adding some bits to the For Sale page, a couple of items of sailing clothing, only worn a couple of times, oilies....
Had some pennies in today for a WW CD, and a donation, thanks Christiano!
all for now
John
Friday 16th June 2006.
I heard today that one of my little predictions has now some real weight to it! I have for some time predicted that we are overdue a magnetic pole 'Flip'. scientists have now revealed the first signs have been noticed! Not only are the poles shifting faster, so our magnetic variation is more than we have on the charts, but the strength is failing... Next week the Material world on BBC Radio 4 has a feature on it, I for one will be listening! I have put a bit in the latest Scran Bag!
Another registrant today, it came through from the owner of a Cockler, Teresa, just as I was answering a telephone enquiry passed to me by Yachting Monthly. Phil, the caller thought he also had a Cockler, but when he gave me the dimensions I thought, 'No Barcarole'... Teresa was able to confirm it by listing the length of her vessel as 25ft as opposed to the 27'6" of Phil's boat! another satisfied customer! Phil is also going to have a page on the 'Restorers' section!
See how the weather improves when I'm not afloat! good sailing to all those who are,
John
Thursday 15th June 2006.
Well yesterday was a good day! Sid got to sail his Riptide for the first time, albeit only the half mile up and down the Collimers Reach in the Blackwater, but he has sailed it! That has brought a big grin to his face! Nothing like feeling something you have created coming alive ! I am very pleased to report that our dear friend Doug, (Steering Group and founder member), had a successful operation Wednesday to give him a new hip! We wish him a very speedy recovery... and yes I did get out for a sail too, we had to wait for the rain and wind to stop, but Fiddler's Green sailed up the Blackwater, we had lunch at anchor in a creek and gently puttered back in bright sunshine, no harm done to dodgy back!

Monday will see me at the hospital too! Time to get my back sorted...
We have had some great mails in, two new registrants today, one contemplating purchasing, the other Malcolm, the new owner of 'Westwater' the Ferro Tidewater on the builders pages.
We also had a series of mails from the new owner of 'Veterata', the MG classic that we had on the 'For Sale' pages recently. Chris Evans will be restoring her and I will be starting a new page on the restorers pages for him! we look forward to seeing her back afloat! We have also had yet another request for a CD of drawings and the hint that another MG classic's plans may be made available to us to scan! Chris also tells me he has registered, so that will be yet another registry winging it's way through the ether shortly!
I heard from the member who is organising the scanning of all the Colin Faggetter plans, they should be with us shortly! Great stuff!
John Parry has been on, about his Tuphnol boat. It sprang a leak a little while back and though it was not a huge amount, it was enough to cause concern, so he has lifted her out and has made extensive research into re epoxy coating her to seal it. He is having a work team to do the job and hopes to have 4 coats of epoxy and one of mat on her in a day, then repainted and back in the water in no time.!! Keep the camera handy John, we will add a postscript to your page on the 'Restorers' section!
Good to be back afloat, good sailing to all those others who are, and keep at it builders, it is so worth the effort!
John
Tuesday 13th June 2006.
Well I am to get out for a sail tomorrow! Yippee! Guess what? It's pouring! With any luck it will have rained itself out by tomorrow. Darian and I, with my mate Phil and his wife Val, the Dutch trip crew, will be out for the day!
Visited the boat the other night, the batteries being charged very nicely! 13.6 volts showing on all 5 batteries! Can vouch for the Solar Panel! Silent efficiency! Like it.
Yesterday the postman delivered an envelope filled with photos, sent from Australia, thanks Dennis, I will be adding them to the Eventide and the GH pages!
A new registrant today, new owner of Marionette, she was for sale on the pages and the new owner has been in contact! She sails on the south coast.
The editor of 'Sailing today' has been in touch with info about a Senior we have on our pages, thanks Colin! I will add that to the pages too.
I have had the owner of a Kenneth Gibbs boat in touch, I will be placing details of his craft on the Senior section, he is trying to find out what she is.
Ross has been in touch for a CD of WW plans, pleased to be able to help sir!
John Stevens has sent some nice pics of a Tidewater, that I will also add to the pages.
Tim the webmaster has helped me repair the SOS site and we have had it relocated to a server where it appears to work better. When we are sure it is OK we will get the EOG site moved as well. We wanted to make sure the SOS site had stabilised before embarking on a major change. the SOS site is only 300Mb, the EOG site is now 800Mb plus! There are not many private sites this large, not many commercial sites are not as complex as ours. It is a credit to all the owners out there who have sent so many great pics and articles in that we are as successful as we are. well done you out there!
I have an additional note. I have just heard from the owner of the WW 'Rosy, Cristiano in Italy, he has her back in the water and is after a CD of drawings, he promises to send pics of Rosy in the Med! He sends his best wishes to all of the EOG, thanks Cristiano!
Good sailing,
John
Thursday 8th June 2006.
Well the sun is out and I'm still spitting bullets at home, hobbling about with the stick! Hope to get taken for a gentle spin soon! Have to move Fiddler's Green soon as the slime is building up on her, It comes off with a trip out, just itching to get aboard!
While I am sat here twiddling my thumbs I have put all Barry's teaching to the test and built my daughter and her fiancé a new website. If you fancy going on a Sahara Trek or climbing the Andies, even just some exotic jewellery, have a peek. There is a link on the links page too.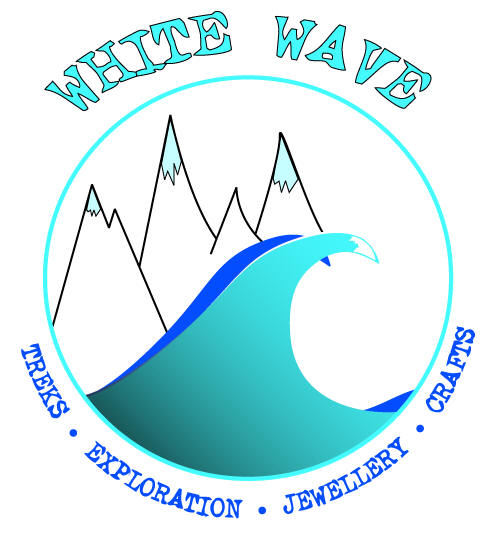 The mail has bought in a nice letter from Simon James, the new owner of Tarka, he is afloat and loving it! Pics later we hope. We have had another request for the WW drawings on CD and Vagabond the Senior, that was for sale on the site, has sold! Eddie Gray from Oz has sent a query re motor for his dinghy, a Seagull of course! Another 'friend' has contacted me via Skype, the free voice mail device we use to contact members of the Steering Group, very clever stuff. Tim the Webmaster is watching over the 'Migrating' of the Eventiders and my SOS websites to new servers in the next few days... We have already had one major hic cup with SOS, they loaded a year out of date site!!??! Easily correctable, but it does make you wonder... and finally john Stevens, fresh back from the EOG run to Chatham, has posted me a length of real tarred hemp line he made in the Chatham ropery! I just have to take deep sniffs to be transported back to the days of Nelson!
all for now,
John
Saturday 3rd June 2006.
Quick update on the Southend trip and the one boat that braved the elements to go to Chatham... Great time was had by all! Next year we will try again maybe!
More requests for CD's and another new registrant, with a GH 31, in New Zealand! Heard from owner of Arabesque as well, also in that part of the world!
Got to go onboard F.G. yesterday. I'm hobbling better! Very pleased to see the batteries are being charged well by the new solar panel, and with the wet, windy dull weather we have had too. As the sun came out today, one of the first nice days for a while, I cannot wait to get down again to hear those cells bubbling in the sunshine! Nice to think I can put the fridge on as soon as I step on board, instead of waiting to fire up the Beta!
As one who has a whole raft of electric lights, and electronic goodies aboard, I like to think I have the battery situation well covered, so I can maintain a 24 hr radio watch, use the navilamps all day if I need to and have some to spare for the lights, the CD player etc.... If you cannot, time to rethink... No excuse these days for low batteries.
Here's to some warm balmy days, so I can sneak out!
John
Friday 2nd June 2006
Half way through the year already! As I was unfit to sail to the Air Show and on to Chatham, I have been keenly watching the weather for those that did, boy it's been nasty! F8 and hail in the thunderstorm off Southend! Today it is beginning to warm up at last, 17 degrees outside at noon, better than the 12 or 13 we have had! The wind has gone light and southerly so hopefully 'Black Sheep' will have a fair breeze for home. 'Misty II's' owner Andrew was out there, but could not stay, we met up at Danbury on Wednesday. 10 turned out for a very good meal!
The mailbag has bought the promise of another set of drawings from a contact in Australia. Again we have been able to help others by sending CD's of the drawings of other boats out, we are so pleased to be able to help!
The burgees are ready for collection, I just have to get there, Monday. So if you have not got one to fly, we will have plenty again!
The forum has once more attracted the mischievous, so we are adding an extra layer of security, you have to decipher a coded number... not not difficult, but a machine cannot do it.... Hopefully in time more of you will click on and register with the Forum. There is a new photo gallery there now! Tim has been busy.
My contacts at the PLA have sent an update that will find it's way into the Scranbag soon, we have a new batch of pictures on the restorers pages for 'Idle Duck'.
We have heard from one of our intrepid WW owners who is sailing round the UK at the moment, she will be up for sale later... 'Mintarka'.
Paul is fitting his Kylix 29 out for some long distance cruising and has been on to us, as has Keith who is looking to sail to N.Z. and back! I have been able to point a couple of others in the right direction for copies of our CD's as well. Just sent a DVD and CD to Art in Canada, best of luck with your project Art.
Looking forward to hearing from the skipper and crew of Black Sheep on their return, some good pics I hope!
To anyone who may have tried to leave a message last week, sorry if I have missed you, our answer machine got knocked out in a thunderstorm. We normally get a few messages but all we had were crackles...
I will be down to pat F.G.'s transom later today, with any luck, if the back continues to improve, I will be out there for a gentle sail, (under supervision!) next week!
Good sailing,
John
Sunday 29th May 2006.
Heard from the good ship 'Black Sheep', John And John! had a good trip down the Wallet to Pyefleet. They reckon on the anchorage I chose for them! Today I heard from them as the watched the Southend air Show from their grandstand places! The sound of Aero engines loud over the phone! Andrew is there with his Swin class MG design, but they had not yet met up with the WW. Weather has been very kind to them and I am really green with envy!
Will get down to F.G. to go for a little gentle sail with the family, but I have now been to see my doc and he has lined me up for an operation on my back. Microsurgery it is called, and recovery time 2 weeks to full fitness! As the promise is a short wait, I will get some serious sailing in later on this year!
Have had a mailbox full of mail again, nice mail fro a chap in Australia who used to sell the plans years ago for YM. Could be developments there!
Hoping for a little more sunshine and fair breezes for all our friends out sailing this Bank holiday weekend.
John
Tuesday 23rd May 2006.
I have had a couple of very nice mails in, one from Bob Telford was complete with pics and an article about his recently purchased boat, 'Idle Duck'. She now has a page in the latest, 6th, Newsletter.
The other was from a lady who as a girl had many happy holidays and memories of the family Eventide, Blue Dawne, so much so that many years later, long after her father sold the boat, the name is used in her e-mail address! She found reference to her on the site and via us was put in touch with the owner, Malcolm, who has reintroduced her to her dream ship.
Thanks to this site I was put in touch with Mr. M. Uttley who is the current owner of Blue Dawne. Thank you so much, I was able to revisit the boat that was my childhood and early adulthood and to see her in her in her original state was emotional yet comforting. Thank you Eventiders for making it possible. Diane Plumb
Now doesn't that make it all worth while!
We have also had an advert for a Senior, and another new Senior added to the Gallery. I have heard of at least one more boat attending Southend at the weekend and had a query re one of the boats MG designed pre war, Rawanah. 'Were the plans still available' Sadly not, they were lost, 'Due to enemy action' as Maurice put it, but he was not too concerned, as he said, 'they were not my best!'
Another member has informed us that he is selling his GH, advert to follow... so he cannot join in with our events at the moment... Still waiting to hear from the others out there who may be sailing to Southend and Chatham... the berths are booked...
As I progress slowly, I am hoping to do an Essex Rivers cruise instead of going to Holland...
Good sailing,
John
Sunday 21st May 2006.
Well what a washout it has been again this weekend! Gales and rain... Back improving, slightly I think.....don't feel half as bad when I know I would not be out in this weather!
Nice to have another member pop in to see me today... Much appreciated Mike. More requests for CD's and more general info about our boats, One chap rang up to tell me about a Bawley he used to own 30 years ago! Anyone know where 'Billows' is now, or her sister ship, 'Jappa' that once was in Lawling creek as I recall.
Our Webmaster Tim and John the Database manager have shown the Steering group the prototype map with a few members placed on it... It is impressive! Now I have found the buttons I find I can zoom in and see who's parked in my drive!
Tim had also officially opened up the new 'Gallery' for all to see. Go onto the forum and click the Gallery button. It is envisaged that with the same username and password you chose for the forum you will be able to enter details on the Map and the Steering Group will be able to enter details on the Gallery! The advisors will perhaps become involved too! This is all very clever stuff!
For one of the meets for later in the Season, the Walton BBQ, we have been approached by the Elizabethan owners Club who would like to join us! One of our members, Jim, has a WW, he uses it as a country cottage, a sort of floating office and houseboat. No rig. He also sails an Elizabethan, thus the connection.
He is also a sailing instructor locally and involved with the 'Cirdan Sailing Trust'. This organisation sails a mixture of craft to take youngsters out for leadership and team building training. We are trying to see if we can do something to help them, a sponsored something, a raffle or the like, at one of our events... http://www.cirdansailing.com
Sounds a good idea to me, will let you know what we come up with, but if you have any ideas, let us know.
all for now, hope the rain stops soon.
John
Friday 19th May 2006.
Sadly my back has not got any better so I am to bow out as leader of the Chatham trip. my place has been taken by Database Manager, John Stevens who is crewing aboard the GH 'Black Sheep' for John Murrison.
The idea is still roughly the same, meet Bradwell Marina Saturday, in the bar in the evening, then very early Sunday Morn, 0500 leave bound for the Swin Spitway at LW, thence on to Southend for the Air Show, arriving just after noon. anchoring up in the Ray gut. The evening in the Ray, further up for shelter, then Monday a sail in company entering the Medway and up to Chatham. I need to know numbers, so if anyone wishing to join in can call me on 01621 778859 I will make sure there are enough berths, close together. I had intended to stay 2 nights, exploring the Dockyard Museums, than sail back North.
I am hoping to be able to get out sailing later. the Dutch trip looks to be off. Sadly, no point in risking my back. If I am whipped in for surgery, I hope to see the latter end of the season at least!!
On a more positive note, We have had more registrations and requests for a look at our drawings!
We have had another set of drawings promised, more later! I have added a couple of pics to the Eventide Gallery, 2 more boats!
As the wind is F6 outside at the moment, Gales forecast for the weekend, I do not feel too bad being shore bound! I did check the boat this week, a pal gave me a run down there, good to see 14 volts in the batteries, all down to that solar cell! Nice to See Doug and Graeme during the week too.
all for now,
John
Monday 15th May 2006.
Sad to say I am laid up again, just like last year... I have hurt my back somehow. At least this time the doc is aware of what the problem probably is and has dosed me up with potions to relax it and hopefully get me back on my feet. If it is not better this time next week, then he is threatening to whip me into hospital.... we shall see.
Sod's Law, just saved up the pennies for the mooring, 2 weeks later...
At least I am mobile enough to get to the P.C. for short periods of time, and not 100% flat out as I was last year... must not be tempted to do anything though.......
Have had another four registrations in the past 3 days, more requests for the CD's. more donations in... Also added another pic to the Eventide Gallery from one of the registrants.
Paul one of our Senior sailors is selling up, but only because he has found another Senior! More on that soon. I remember the boat he has bought, 'Compass Rose' had that many bits of string on it you could do knitting in the cockpit! I also recall it laying unloved for many, many years, so it will be good to see her looked after again.
Off to sort the back out for a bit,
cheers,
John
Thursday 11th May 2006
CDs containing all the plan sheets of the WW., the Eventide, the very early Eventide, the Senior and the Riptide designs have been saved as 'Pdf' files. Available 'At Cost' to registered members for £3.00 UK or £5.00 overseas. Contact us for details of how to get them. They are flying off the shelf here! Only Registered members can obtain them. We have now over 370 registered with us, nearly 300 of them are owners of one of our designs....
Not surprisingly the mailbox on this site is very active! The behind the scenes work going on at the moment includes 'event preparation', 'Web work', 'Database collating' and 'Web liaising', 'Regalia purchase and distribution' and 'boat building', 'renovation enquiries' and 'Forum' entries.
Bit like a Swan we are, looking serene, but paddling like fury under the surface!
Pleased to say the weather is on the up, but I've hurt my back again... I am hopeful it is a simple pulled muscle, so am being ultra careful. Was hoping to go out for a sail today, but have cancelled that... Will just be happy the new solar panel is charging the batteries furiously in all this sun!

Pleased to welcome two new registrants yesterday, Tony with the Medusa 'Tina' that we have had on our pages for a while.. Pics promised as refit progresses.
Had a nice request from a music group, they wanted a pic of one our boats for the cover of their new CD. I have said take your pic and if they use one they have promised to send in a copy of the CD. I can then pass it to the lucky owner. Don't think it will be heavy metal!
One of our number, Chris, from the Isle of Wight, is selling his Eventide, details on the For Sale pages.
All for now, off to rest the back....
Regards,
John
Monday 8th May 2006

Pains Wessex is recalling ALL of its White Collision (MK7) Hand Flares after one exploded last month, impaling a 51-year-old Yachtmaster instructor. Following the accident on 5 April, the company recalled two batches, but there are now fears that further flares could be dangerous, and Pains Wessex has today issued a total recall.

The injured man is still recovering in hospital after he suffered broken bones, burns and severe internal injuries from the flare entering his abdomen. His condition is serious, and has been complicated by internal burns and chemical contamination. He is being looked after by a surgeon who treated victims of the July 7 bombings, and has his family by his side.

No Red (MK7) Hand Flares nor any other Pains Wessex products are being recalled, and the recall does not affect Pains Wessex Australia Aurora White Hand Flares.

The Pains Wessex White Collision Warning (MK 7) Hand Flare Item No 52651 is sold on its own and is also contained as a part of the Collision Warn-Off Kit and the ORC RORC Distress Kit. If you have any of these flares, please return them immediately to the place of purchase, where you will be refunded. If this is not possible, you can take them to your nearest chandler. If you have an out-of-date Pains Wessex White Collision Warning (MK7) Hand Flare, please call Pains Wessex on 02392 623965.

For further information, call Pains Wessex on 02392 623962 during office hours or e-mail recall@pwss.com



Yep, John has one in his boat! thanks to John Stevens for this update... Yesterday the CG were still advising only the one batch number to be returned.. I will let you know how I get on when I take it back to Mailspeed!!!
John
Sunday 7th May 2006.
Well we were out there! and we did not get wet either! Heard from a few owners that were either not ready or were not coming out to play and with the forecast I cannot blame them... we had 19mm of rain... However that was after we motored in a flat calm up to the end of Maldon Prom to say hello to Barry, and very slowly puttered in mill pond conditions down to our anchorage in Lawling Creek. the rain set in at dusk, when the anchor light was already up and we had retired below. It drummed on the cabintop all night, not a breath of wind and in the morning, stopped before I took in the lamp!
We hardly saw 12 boats moving on the Blackwater all weekend. We were able to slide up close to Egrets and geese, Oystercatchers and Skuas, the river was ours! All the gear on board was tested and performed as it should, did not expect anything else, but it's great when it does all work!
We arrived back to a quiet marina, no boats or people about, hardly. we sat on the club balcony above F.G. and Serenity, our Eventide neighbour and downed a refreshing glass, bathed in the only bit of real sunshine we had seen all weekend. Great.
Back home the anemometer is not registering a breath of wind on the cottage, but the forecast is F6!
Mails in over the weekend include a request for drawings and a general enquiry. Plus someone wants items off the for Sale page...
Next event is the cruise to Southend, for the front row seats at the Air Show! At the moment we have 1 Eventide, 1 Golden Hind 26 and a WW. We might have a Riptide too, anymore takers? There was the possibility of a couple of MG boats and maybe we might be joined by a group of Elizabethan owners too! We meet at Bradwell Marina Bar Saturday night to sail 0500 Sunday morn. we should be at the Whittaker at 0700, LW for boats coming out the Crouch, then on to Southend for the air show at 1300. moor in the Ray Gut for the night then over to the Medway to Chatham for a couple of nights. Sail back north Wednesday or Thursday....
Hope to hear from a few owners during the coming weeks. 01621 778859.
The Forum. Still not many registered with the new Forum..? We had over 200 on the old one, so far only 23 on this one. It is more secure and user friendly so why the hesitancy? If you are having a problem, please get in touch as we need the feedback and other members you like to hear your views too. Your place to write your bit.
Anyway, just great to be back afloat,
John
Friday 5th May 2006
Well Fiddler's Green is all ready, but what has happened to the weather?!?! After a couple of days of sunshine and promise, in comes the rain!
The Weekend is going to be a washout! No BBQ on the beach at Mundon this year! We will try and turn out, just to get the boat of the mooring and check all works, but to be honest I would be amazed to see another EOG member out there over the weekend! Nevermind, plenty of summer to come yet!! (I hope!)
I have had a quote for the new batch of Burgees, and am pleased to say the price can stay the same! Still a few of the last batch left... If you need one!
Bit quiet on the mail front for the last few days, an advert or two added and one boat sold, 'Meriel'. Nice donation form the last owner Roger, thankyou. We have also learnt that the WW 'Sheld', renamed 'Petina', is no more. some of her gear is on the web site for sale... And this is one that sailed round the world.... sad.
Had someone enquire about the Mouette, but I do not think they realised it had only sitting headroom! Had a couple of people spot a sad Eventide for sale on E-Bay.... Wonder if the new owner will look us up....
Back after the weekend, good one for amending charts, or scrabble, not sailing!
John
Tuesday 2nd May 2006.
Fiddler's Green is back in her berth and Saturday, when I returned to her to put more gear on her, I found I had a new neighbour!

My old Friends Jack and Dorothy and son Steve were berthed alongside. They have moved into Bradwell so as to be able to get aboard easier! That's my excuse too! Nicer neighbours could not be found!
I have added some pics to Lady Anne's page on the restorers section today, and pics of a Steel Eventide in Australia undergoing restoration. I'm pleased to say Rachel the Riptide builder has already been in contact. The system works. I have a couple of pics of Misty 2 the Swin Class to go on later but sadly the pic of 'NoVat' did not come out for some reason.
More registrants and CD's sent.
The Colin Faggetter Plans are being digitised now and shortly we hope to be able to offer these and others at cost to registered members. Details on the designs page....
Hope to get a sail before the weekend run up to Lawling and Mundon Stone Point. any one else coming out to play next weekend?
Regards,
John
Friday 28th April 2006
Well F.G. is back in her element. Today, when I get 10 minutes, I will go and scrub the decks clean and polish the cabin top up to match the rest... Then I have to get the garage full of gear out and transport it back to her. I am always amazed where 3 van loads of kit goes! Fills my garage for the winter!.
Last Wednesday about 9 of us met up at Danbury, halfway through our meal my phone made funny noises and I had one of those texty things, I read it out, it was from another couple Andrew and Jo, apologising for not being there, they were detained by work, in Dubai! A likely story!
Next Meeting at Danbury coincides with our trip to Chatham, so numbers attending will be down a bit, depending on who goes afloat etc... Do ring Doug or myself to see who will be there, see the link page to the Bell. Brian and Mavis hope to be on their way to Denmark by then, we will meet them maybe in Holland....
The Bell have sent through their menu for us! See the Bells page for more.
We have a new batch of pics to go on, Eventide in steel from Tasmania, plus one on the restorers page, 'Lady Anne'. Also I sneaked a pic of 'Misty 2' whilst down at Leigh, and 'NoVat', the owners of which, years ago used to join us at Danbury, but are not on our list at the moment?? I hope to get time over the weekend to add them all!
Spoke to a few of you who seem to find the pages too wide to see without scrolling sideways, so will have to remember to speak to the webmaster about this. I suppose it is because the screen I have is 19" I do not have the problem... I know it also is to do with resolution and we will never fix all formats if your computer is set up in large print or the like.. but we will try.
That's it for now, off to scrub decks!
John
Tuesday 25th April 2006
Well we have leapt the 60,000 hits barrier! almost 100 hits a day still! Post and telephone red hot, had a heap more pics waiting in the wings, a very special boat to go on the for Sale pages soon, details in snail mail! and many enquiries, ballast and steel boat, Weather helm and rudders... Will add them ASAP.
At the moment am full tilt into fitting out, was down there tonight till dusk, polishing the topsides that Darian and I buffed up yesterday, Oh the joys of two pot poly! another year and no painting... Must be 6 years for the hull, five years for the green stripe and 18 years!!! for the deck and cabin sides!
Crew request. Fancy crewing a GH 26 for about a week? to come down from Walton Backwaters, or meet at Bradwell, do the Southend air show, then on to Chatham End of May to Beginning of June... If you fancy it speak to John the skipper of the GH on 07748 362391, he will be on board for the next week or so as well!
What with all the mail and Seagull work coming in, I am looking forward to getting FG back in the water so I can relax! Who said mow the lawn!!!
Will we see you at Danbury tomorrow?
All the best
John
Sunday 23rd April 2006
St. Georges Day!
The mail has come in thick and fast over the past few days and today I have added a new page to the Newsletter courtesy of Shane Baxter a GH owner and another, different GH to the gallery.
I have had more requests for copies of our CDs and a general enquiry about the Eventide. I have heard that John Stevens and Tim are working on a new feature on the site, the map.
I have had an article or two promised for the newsletter, and there is room for a log or two as well, I hope they are on the way.... I have also heard from yet another GH owner, that's three GH's in as many days, that he will have some more pics and text to send soon, so he will possibly get his own page in the restorers section.
The For Sale page has gone quiet for a bit, perhaps you are all waiting to see if you can fit it back on board at launch time, before putting it up for sale....?
See the Scran bag pages for a warning about Pains Wessex white flares if you have any, I will be checking the serial numbers on mine this week!! Thanks to John Stevens again for that.
The New forum. surprisingly it is taking a little while for owners to register with it. we had over 200 on the old one, so we have a way to go yet!!
Numbers registering are over 360 now, but we are also finding some owners are selling and reverting to friend status... Just so long as you let us know we can keep the books straight!
One of our recent registrants, Bruce from Nottingham, is going over a set of Eventide drawings with a fine tooth comb... As an engineer he is used to more detailed drawings.. I think he has now come back to a more artistic approach... Like to think he might well build one, but using a slightly different method than the traditional 'old floorboard moulds' approach. Will be worth adopting if it comes off. Using pre-cut bulkheads and frames to set pre-cut panels on, using stitch and glue or Epoxy Fillets maybe... All clever stuff.
Visited an owner renovating an Eventide the other day, he has gutted the interior and is starting again, brave man. Hope to see the results of his efforts later on the Restorers page. 'Lady Ann'
Finally there have been a few Eventides on the net for sale recently, must be something to do with the warmer weather, for they appear to be selling! Hopefully the new owners will find us for advice.
Off to my boat now, got a prop to polish, launching this week!
John
P.S. Darian has just reminded me that it is Danbury this Wednesday! See you there....
Saturday 22 April 2006
Happy Birthday Mum!
Public meeting about the Thames
A public meeting is being held by the Port of London Authority (PLA) on Monday 8 May to discuss current and future aspects of the tidal Thames.
Entitled 'Your tidal Thames - today and tomorrow', the meeting will be chaired by Richard Everitt (PLA chief executive) and Bruce Richardson (PLA chief harbour master).
The open meeting will be held on Monday 8 May 2006 at the Runnymede Hall, rear of the Council Offices, Kiln Road, South Benfleet, Essex. The meeting will start at 6.30pm.
It is open to anyone interested in the work and activities of the Port of London Authority on or by the tidal Thames. There will be a full opportunity to raise any matters of concern and for general discussion.
Amongst the matters under discussion will be:
safety on the river
port and commercial shipping operations on the River
leisure and recreational boating
the role and responsibilities of the Port of London Authority

Commenting, PLA chief executive Richard Everitt said:
"This meeting is part of our continuing work to communicate and consult with users of the tidal river and all those with an interest in safety and related matters on the Thames."
More information from: Martin Garside, Port of London Authority, Tel: 020 7743 7915. Email: martin.garside@pola.co.uk
Been busy with new registrants and pictures/articles coming in. I hope to have these on the site Sunday. Just off to grandsons 6th birthday party, last night it was a party for my dear old Mum, 82 today! Life is one heady round of celebrations! What with the Queens yesterday as well!
Will be celebrating next week too when we launch....
Back soon,
John
Wednesday 19th April 2006.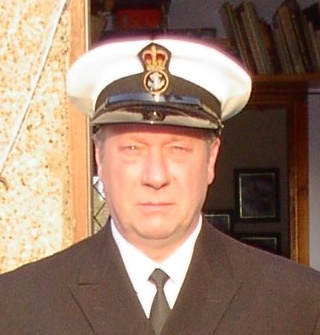 It is now a full year since Barry died.
Of course all of us who knew and loved the man miss him dearly, I like to think he is smiling at me as I struggle to remember all the tricks he taught me. I'm not doing too badly! With the help of Tim our new Webmaster, I hope I have done him proud. This week I published, or tried to publish, a new website for my daughter. Tim came to my rescue... I had failed to read the second page of the instructions, and missed the extra passwords for it. I know, Barry would have ribbed me too! I have used Barry's basic web design pages and will be adding loads of info pics and tricky bits as time permits... I smile when I think how very little I knew about this before. (still a lot to learn too!! Thanks Tim!) When the site is worth looking at I will add a link to it, it's different!
To see the EOG site today, and the growing size of the group and our influence, I know Barry would be pleased with what we have achieved in just over 3 years. He told me how right we were to start this, as I had doubts.... To emphasis it, yesterday we had three new Registrants and several enquiries as well, that will doubtless attract registrations. I have just sent out CD's of our plans to the USA, Australia and the UK! We have just had donations from more. There will be enough to keep the site going for the year, and we can buy some more burgees. We are carrying on doing what Barry set out to do, make the site the best in it's class and supply all that much needed assistance to fellow owners, by owners! (And Friends!!)
Today I got the chance to get the antifouling on, with the help of Phil my crew, we varnished and painted... I have just the prop to polish and the halyards to reeve and we are nearly ready for launch.
One of the first trips will be up to Maldon, where we scattered Barry's ashes, to say hello again!
John
Thursday 13th April 2006.
Well the pics keep rolling in, new registrants too and a donation of over £10 for a CD, very generous, will be in the post Saturday. Post Office shut tomorrow.
Got to work on F.G, Wednesday. my two crew/helpers and I stripped the flaky epoxy and antifoul from the bilge keels. Dirty messy job, the bits flying everywhere. Sharp scrapers the best tools for the job!

Underneath they were like new, after 15 seasons afloat! The Galvanizing shone! No wonder the anodes lasted so well, they were not doing anything it was so well insulated!

The coach bolts still had all the letters cast into the heads! We etch primed them ready for re-epoxying and another 15 years!

We also, or rather Keith did, remove another keel bolt, came out with a bit of grunt, sticky mastic! Bolt and threads like new! Mild Steel Galvanised, 15 seasons use!
When was the last time you checked a bolt? We have done three now in the past 5 years, will leave it a few more years till the next one! Mild Steel galvanized bolts with an iron casting and a steel box keel.
The bolt was replaced, heavily smeared in waterpump grease again!
Another set of drawings may well be winging our way, soon have quite a library. Will put details on the designs page when available, at cost! On CD.
Had a nice call from an owner yesterday, he had just found us in his library's web room! Nice chat. Thanks for the nice words, yes we do love our little boats, I think that is the reason we seem to be so successful, we own them and sail them!
Had a long call from Rachael today regarding her Steel Riptide she is building, see the builders pages. She is nearly finished and was asking the pros and cons of the bilge keels. She has opted to fit them... Look forward to the next instalment of her build... Still looking for more articles, so if you find time after doing the chores and the day job, drop us a mail!
Regards to all, hopefully it will soon be epoxy weather and we will all be back afloat!
John
Late Tuesday 11th April 2006.
Well today I am back to reality and adding loads of your items to the site! I have added another stack of boats, 5 Eventides, and two SeaRovers! Lots of interesting reading there... Plus we have had additional material from the Isle of Skye, from Justin, see the Newsletter, issue 6! He has launched! Justin won the prize for the best item in the last Newsletter. the 'Tiller Mate' See his comment on it's use.... Is he vying for the prize again this time?!!? There is still a space to get that log or article in, lots of pics too please!!
Not even started fit out here. Wednesday is work day! Loads more enquiries in and the promise of several boats to add to the For Sale page plus more pics to come from Australia, a Steel Eventide 26 called 'Arabesque'.
I think I have managed to clear the backlog of mails, hope no one got lost in the spam mail junking session I had! hundreds of spams intercepted as well as the hundreds of good mail, all in a week!
Off to bed, got to be fit to scrape those bilge keels in the morning!
John
Monday 10th April 2006.
I am in a state of shock! Remember this young lady?

Seen here with Maurice, having her copy of the Magician signed..... Yes it's my daughter Jenny.
Well yesterday she came to see us to announce that Dave, her boyfriend of the past 2 years, had proposed to her whilst they were away on holiday, on top of mount Sinai! 3 weeks later she gave her answer, I think she was as shocked as we were! And they are engaged... Never thought it would happen...
My congratulations to Dave and Jenny.

Now I have to train up another crew, Dave! Or should I leave it to my Jenny??
Not the first announcement of this sort on these pages, nor will it be the last, as Barry's daughter Esmée has also announced her engagement to Mathew.

She keeps a very low profile, but Esmée is one of my helpers on things web-wise. Pleased to say her Mathew is a computer whiz too!
Will have to find a pic of Andrew and Jo too for this page!!

Found one!!!!! ( I spotted Jo wearing a sparkly new ring a little while ago at Danbury!! I do believe she blushed!)
John and Darian
Friday 7th April 2006.
Just as I went to shut down my P.C. last night I received 6 (SIX) new Registrations that had been posted last week! Five are owners, the sixth an MG fan who wants to register as a Friend! Later tonight I hope to try and sort some of the many pictures that came in.
Visited a members boat locally today, to check the covers... Just about OK after the wind last week, will last till summer maybe... And thoughts of summer are stirring the boat owners down at Bradwell too, lots of activity... with the temperature up to 12 degrees today I will be down the boat scraping her bilge keels ready for more epoxy, this time over a special etch primer for galvanising. I find it quite amazing that over 15 years later the galvanizing on the bilge keels is a shiny as new!
Below are a selection of pics from our week on the canals. It did not rain all the time! We were taken by the clever names of some of the boats, but the last one got our vote!
John
Thursday 6th April 2006.
We are back!
Had an energetic week navigating a 70ft Narrowboat round 100miles and 104 locks of what is called the 'Four Counties Ring', through picturesque Shropshire and Cheshire, interesting Staffordshire and the West Midlands. For anyone that has not tried it, there is a lot of fun to be had, good exercise and in our case great company. We took Barry with us in spirit! As you have to stand outside, whatever the weather, I have come back slightly wind and rain lashed, rust colour!
The mail box was actually full on our return, there were over 200 mails waiting for me, EOG and SOS! plus loads of spam of course... I will have to increase the box size yet again! We have had a host of interesting pictures, articles and for sales. I will try to get round to them ASAP. We have more donations and requests for CD's too.
Also whilst we were away the Forum failed. Sorry nothing to do with us and our web server has corrected the fault and we are up and running again. Thanks to all who mailed in about it and to Tim our Webmaster for being on top of it!
Did not help last night, when I went to start to do the major catching up on the mail, when the power went off and stayed off all night! Think I will install my own wind generator!
Little reminder to all. I can still get hold of Antifouling in time to fit out. I for one have done very little o my boat so far, so will be whizzing round with the paint as soon as it warms up a tad! Last week we even had snow!
Come on it's April!! The wildlife are confused enough as well, we saw our first five Swallows 4 days ago! That is a full 2 weeks earlier than last year! What is going on.... Here's to a long hot Summer!
See you at Danbury at the end of the month, sorry I missed last week... A good crowd turned out none the less. Sometime in the next week or two I also have to get all our new plans from Colin into the hands of John who is volunteering to scan them for us. Not enough hours in the day again!
All the best from a smiling, 'weather beaten' John
Monday 3rd April 2006.
There is a problem with the Forum Pages - It seems that there is something wrong with the mySql Data base on our web server ( Easyspace) I have contacted Easyspace and they claim to be working on the problem and it should be rectified soon
Hi,

Thank you for contacting us.

I do apologize for the delay. There seems to be a minor problem in the databases server. Our engineers have been actively investigating the problem and its root. This should be successfully rectified shortly today. For further update on this issue, please visit http://systemstatus.easyspace.com/

Should you have any other queries we would be delighted to be of assistance.

Regards,

Wanna Pisitpinyo
Technical Support Engineer
Easyspace Support Services
Tim