Frost & Co

This from Kevin Cornmell for all those trying to find the ever elusive EP 140 oil for some Seagull outboard gearboxes


I got 4 litres of Millers EP140 gear oil from the above address
delivered VAT P&P for £16, RESULT!

John now sells EP140 direct to customers in 1 litre containers, £6.50. contact him via www.saving-old-seagulls.co.uk
---
Beta Marine Engines. Many of us have now fitted these magnificent motors. They are smooth, quiet and powerful. They sip fuel! The maintenance is easy and the reassurance great. I personally can highly recommend them. It transformed my cruising. J.W.
---

Sea Pro is a chart plotter system that I have used since 2000. It worked on my old cheap laptop, bought used for the job. Total cost £400. I have since upgraded my laptop and bought more electronic charts. I have coverage from the Scillies to Holland for less than £160! The program was less than £100! As I use the laptop for all sorts of other things as well, tides etc. It is a a better bet than a separate plotter. I simply plug it in to my GPS and it automatically brings up the local chart, with very good detail, placing a little boat in the centre of the screen at my position. The projected track is plotted with positions shown for 30 mins. hence and 1 hour. I still do all my plotting on the chart but a quick look into the quarter berth confirms my calculations. Highly recommended. At the Boat show in 2009 I extended my folio and had my charts all brought up to date. Cost of update? £36.00 what a bargain!

Here seen working in the quarter berth, beneath the chart table. J.W.
2018 I still have this as a backup on the lap top, but have also downloaded the complete UK charts and a free program from www.visitmyharbour.com
One of our Associate members Bede tells us for £35.00 if you have an android tablet with GPS fitted, and a compass, you can get everything working on that by downloading all from visitmyharbour.
Only works on android devices, and some of these now can be waterproofed for use aboard. All the UK charts, up to date for peanuts! My SD card from Navionics for my Lowrance plotter was £200 and £100 a year later to get all updated!
John
---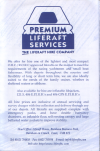 This is the company I have hired life rafts from. OK they have a base in Burnham, which is handy, but they deliver all over UK. they are friendly, efficient and their products are safe and right up to date. I have also purchased a number of survival suits from them, to carry on board at all times in my panic bag. Cheap but strong, they look to be capable of doing the job, but I hope never to take them out of the packets. £7 each! J.W.
---
The Stripper
This evil looking bit of kit has been on my prop shaft for years now. It really deters you from touching the propeller! The serrated teeth are strong enough to chop through the toughest rope without a moments hesitation! I fitted it in 2000 before we sailed off to Cornwall, just in case! I had only ever once caught anything around my prop, yes it was the dinghy painter! So as not to have the same problems with all those lobsterpots we had heard about, we bought this. It did slow the top speed under power by a fag paper, possibly 0.2 of a knot... But the peace of mind....

This is device after 2 years, just before prop was removed for re-pitching. (I wanted to limit top revs.) Engine now runs slower and still gives top speed. Quieter.

This is my prop refitted and polished up as I like to see it. Works better polished and I get no fouling!
I have since learnt that this product won the 'best product' award from 'Sailing Today' magazine in a recent test of rope cutters. I am not surprised. At work, (years ago now it seems,) we tried several different rope cutters, not these, they all failed!
The Stripper is available from Ambassador Marine, 252 Hursley, Winchester SO21 2JJ. Tele 01962 775405.
J.W.
---

Having used this tide program for over 15 years now, I have just renewed it for a further 3. It is possible to use it both at home and print out the tidal graphs for the time you are away, or if you have a laptop on board, as I have now, it can just be used when and where you want it. I had used the 'SHM' from the Admiralty, then a very similar program to the Belfield program, but the old one would not work with Windows XP, thus the change to this one. I have a sneaky suspicion this program owes a lot to the Softwave program I used to be able to run, however I do not miss the old version, as this is much easier to use and has more information on hand.
No more trying to grapple with those secondary ports! I used to teach simple methods of doing that, but this is even simpler, it has all those secondary ports on it! I have found it accurate to about 10 minutes and 10cm.
The CD is easy to install and update. Click here to go direct to the Belfield site, where you can purchase on line!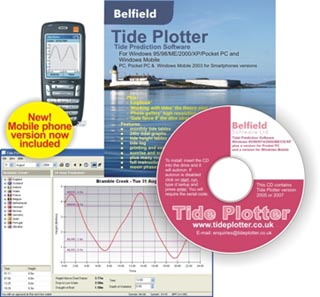 John Williams
There is now an alternative 'Neptune' and when my Belfield tide tables expires in a years time I will be searching for this version again, as it is a once in a lifetime set of tide tables! Expires 2060!
In the end I found the Belfield more comprehensive and easy to use so have opted to buy again. and again, just bought 2018 tables. Now instead of a CD they are downloaded, but you can opt for a set on a USB and those I can load into the onboard laptop.
John
---
Which Insurance Company?
I used to recommend Powell's of Leigh on Sea, I was insured for 20 years with them, but sadly they have just informed me they are selling up, transferring business and I am now seeking insurance elsewhere.
Amazingly I have found the quotes are £100.00 less than Powell's! (£240). (On a replacement value of £20k). So far, St. Margaret's was the same price at £240, as was East Coast Mutual but Navigators and General, via craftinsure.com and Nautical are both £150 approx... However Nautical insisted on a survey before they would accept me...
So I have gone to:-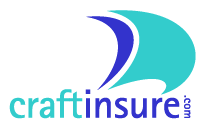 I have a reduction of nearly £100 and I need not have another survey till the boat is 20 years old, (20 years from launch). I was expecting to have to do another survey on her after 20 years anyway, not that I have anything to worry about!
If you click on the logo above to contact them, they will log the fact that it has come from us and it will benefit the EOG web site.... Got to be worth a quote!
As an alternative to going to them via the website, members can call on 0845 2607 888 but this is very much a Helpline and the insurance would still be arranged using the website, at the internet price unless we needed to refer the enquiry to Navigators on a conventional basis due to some exceptional requirement.
**********************************************************
Another firm, slightly different is the one used by our ex- Fund Manager. However they were £240 plus as well and also wanted a survey. they only have 500 members and are a sort of club in them selves....
The East Coast Mutual Yacht Insurance Association Ltd.,
The contact, Secretary, is
Mrs Jane Pelling,
'Broomfield'
8 Little Baddow Road
Danbury
Essex
CM3 4NT
This company is a non profit making concern and deals with all sorts of craft, worth a call.
J.W.
---

Got to give full marks to the new Admiralty leisure chart correction system.
Click on the logo above and you will get to the latest Notices to Mariners. you can print them off in PDF format, and if you do not know what that is, it's Adobe, a free program that you can down load to read lots of files created in it. There is normally a link to it on the pages but if not try www.adobe.com
I saves all that leafing through old PBO's to find them! Well done the Navy.
---

Click on the banner to go to the BBC weather site, you can get the UK Atlantic charts, UK inshore forecasts and the 3 day outlook, as well as forecasts for anywhere else in the world!
---

Looking for a simple means of setting the helm?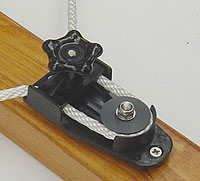 Try this site for a device that we think will work!
Read below for a report on it's use by the winner of one of our great Newsletter prizes. Justin won a 'Tiller Hand'.

The 'Tiller Hand' you sent is very good, means you can take hands off the tiller to drink coffee and roll cigarettes without the boat veering off upwind. I have found that you can set it with enough drag that when you take hands off the tiller is held where you left it, but you can still use the tiller without any effort. Thanks.
At the moment I have it 'tie wrapped' onto the tiller as it requires a rebate cut and I want to make sure it is in the right place before I hack lumps out of my new tiller.
---

Cummins & Perkins recon and used engines and parts take a look at eepottsltd.com this family company offers quality and fair prices.
Had a look at their Web Site - Looks like a 'Proper' engineering Co.
Barry.
---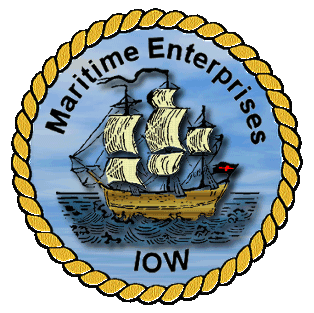 Are you looking for a new wooden mast? some really nice fittings or blocks?
Click on the logo to go to this site, Bob is based in the Isle of Wight and is registered as a friend with us, he sails a Hillyard 12 Tonner.
---

Many of us use Kemp Sails, they have proven to be good investments for us, click on their logo to go to their site, mention the Eventiders when you deal with them!
John
---

engineering dynamics
Watt Close, East Portway, Andover, Hampshire. SP10 3TG. UK
Phone +44 ( 0 ) 1264 350778 Fax +44 (0 ) 1264 334215
After discovering an exhaust bend gasket had been slowly leaking saltwater onto an engine mount I thought I may now have two awkward jobs. A sticker on the mount identified the maker as Engineering Dynamics and an internet search found their website. A phone call resulted in a new rubber insert being received in two days. Then before I could phone to praise the service they contacted me with the tip that an upturned small baked bean tin drilled and placed over the stud of the mount before the engine goes on makes an excellent shield from oil and water. Great service on a small item from a large company. Alan Lonton
---

This company is a very good source of chandlery. He sells on E-Bay, but you can contact him directly.

Undercutting many other outlets for fenders, rope and some electrical switch gear, worth a look.

John

---

Wessex Resins for West Epoxy! Simply the best to use for building our boats. I built Fiddler's Green with it, using it for gluing and coating. excellent finish and fix! Why skimp if you are expending all that time, energy and effort. You only want to do the job once, do it well!

Below is a link to The West Users Manual as a downloadable PDF file, courtesy of Wessex Resins.

---

These 'traditional' sail makers in Burnham on Crouch have just become 'Fiddler's Green's' sail makers, after the retirement of 'Old John the Sailmaker' at Valiant Sails in Maldon, which has now closed.

I visited in May 2007 and saw the traditional laser cutting table and computer gear, just the job for a nice set of tan sails like mine! they were extremely helpful and had my sail back to me, all beautifully stitched, the next day!

Click her to go to their web site.

---

Just to let you and other members know, I bought the sail from "Fareastsails" in Hong Kong. I highly recommend them. From completion of agreeing details and measurements it took only 2 weeks for my sail to arrive to my door. They reply to e-mails instantly and only start production after you give the OK. The cost? US$1075 and that included freight and insurance. It is made of 71/2oz (US) Dacron with 2 reef lines and lettering. It is triple-stitched where necessary and also comes complete with batons. Their web site is www.fareastsails.com and the e-mail address is sails@fareastsails.com . They are an American outfit (part of the Wolfbay Group) operating out of Hong Kong. If anyone needs a new sail they can't find better.

Keep well and keep up the excellent work.

---