Stoppress pages for 2017
Scroll down if you get a blank space!!!!
---
Sunday 31st December 2017.
New years Eve!
Just editing the site to bring it up to date and then tomorrow I will be starting a new Stoppress Page, for 2018!
Amazing where the year has gone!
Hope you got some decent sailing in, we only managed day sails this year, as we had an awful lot of other things happening, (with the help of many friends and family we planted a 2/3 acre wood!!!). However we did manage to get quite a few friends and family out afloat and next year two of them will be joining me as new crew, on the last leg of my 'Fiddling Around' trip. There is still an opportunity for others to join in on this, but in their own boats.
If you fancy a cruise in company, we are intending to set off south from the Blackwater, near to mid June. Then west to Cornwall and the Scillies, crossing the Celtic Sea to Eire and hopping up the Irish coast till crossing back to Scotland.... From there I am hoping to either trail Fiddler's Green home, or ship her back on the back of an artic as last time! Sadly not enough time available to sail her back!
We have organised a few cruises like this and always a great success! Cornwall, Belgium, Netherlands as well as East Coast Rivers!
Lastly before I close this page down for the year, a thankyou to all the Steering Group, Simon, Tim, John, Brian, Nick, Eilard, Matt and of course our webmaster Peter, for all the advice and council through the year.
Happy New Year,
John,
web site coordinator.
Monday 25th December 2017.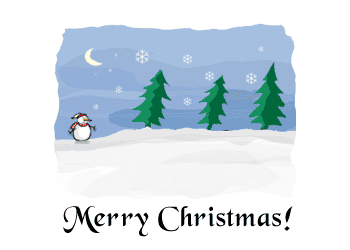 A very merry Christmas to all our 1650 members and a healthy and happy sailing season in 2018!
Very pleased to announce that 'Blackwater Witch' ex 'Dougaljo' is sold and is to be repaired and sailed again. She has spent the last few years being used ashore as a caravan!! Not what she is used to at all! Polly and John have already spent time aboard and have been assessing the work, some planking apparently, so are working towards repairs when it warms up. hoping to bring her back to the same pristine level as Doug and Jo kept her in, wonder if that will include removing that horrid grey pain that desecrated those wonderful unblemished varnished cabin sides! Bit of an effort maybe, but the timber always looked so good varnished. And it was not ordinary varnish either but ultra long lasting expensive stuff... Maybe it is still good under that slapped on grey!
Nearly time for the chart corrections to start for next season, but at the moment looking through the pages of one of my Christmas presents, the new C.A. Almanac!
Merry Christmas everyone.
John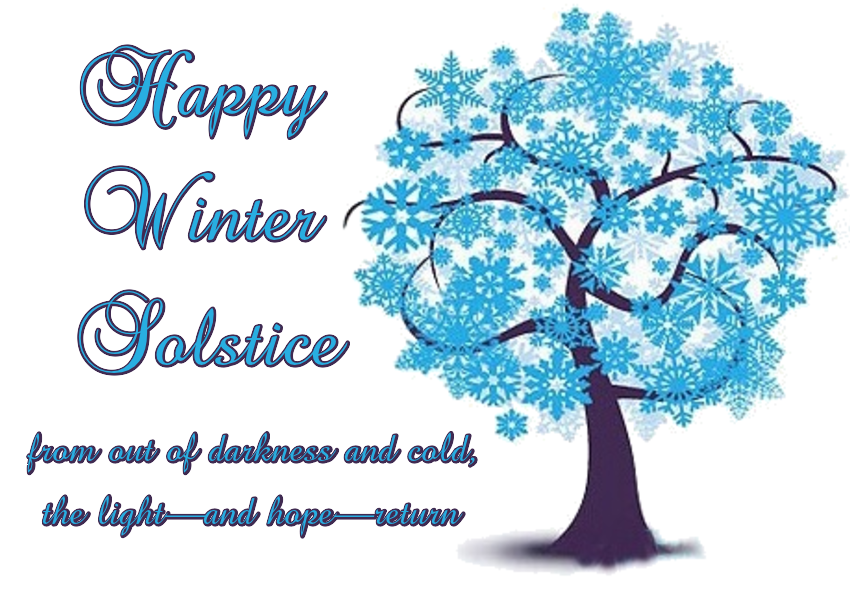 Thursday December 21st 2017.
The winter solstice.
A damp and mild solstice, light breezes and fog! Feel as if the cold and snowy weather was better, at least it felt like winter. From today, or rather in the next few days, the daylight hours increase by a minute or two a day. Looking forward to the sailing season already!
Did some research into the comments by Chantal earlier, and she is trying to trace the Martham Sailing School or anything about her grandfather Eric Manners. I traced the mention on our pages, a great log in an old edition of the Newsletter.. http://www.eventides.org.uk/news11-7.htm Well worth a read.
Fredrick has sent in another link, to a very special boat. A joint design by M.G. and Dr. H.B.! very rare, go and have a peek.... 32ft of Classic!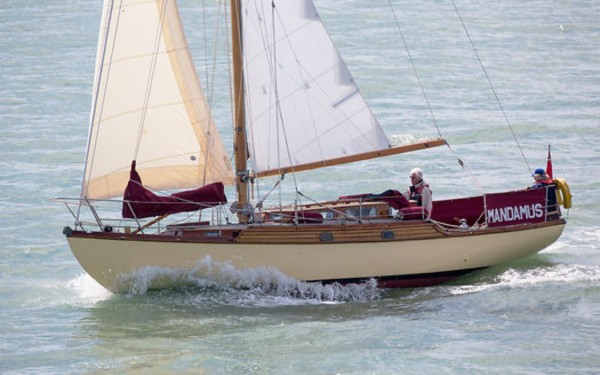 http://www.woodenships.co.uk/sailing-yachts/centreboard-bermudan-cutter/
I will be adding the information to the Gallery shortly.
As I am going to be busy for a few days I suspect I will not be editing the page for a day or two, hope Santa brings you and yours what you desire and need.
John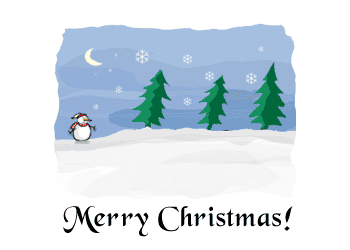 It's time, the bouncing snowmen are back!
---
Tuesday 19th December 2017.
After some really chilly weather we have had a couple of sparkling days. Clear blue sky with bright sun, little wind and though nippy warm in the sun. Only a couple of days till the shortest day and then it gets better, albeit rather slowly some years!
Another new enrolment, welcome to Allan in Strangford, Northern Ireland! Allan is building a large dinghy at the moment, maybe with a view to moving on to one of our designs? We will see.
Frederick has brought our attention to a GH on Apollo duck..
http://www.apolloduck.com/boat.phtml?id=522933
It is Mark's boat.. A keen price for what must be the best of the last ones, built by the GH builder!
Had this in today.... Wonder if any member can assist her????? anyone know Robin?????
Hello,
I was searching the internet for any information on my Grandfather who passed away many many years ago, his name was Eric Manners. He ran a sailing school on the Norfolk Broads.
I found a story written by Robin Chenery ('Over the Edge of the World' by Robin Chenery) and he mentioned Eric Manners, who I presumed would be my Grandfather.
I was wondering if Robin would have any stories and photographs of Eric or the sailing school?
Many thanks,
Chantal Manners
Still awaiting more info from Y.M. and from the couple that were planning to restore a WW.
More later I hope.
A message from Garth and Dick at East Coast Pilot!
Dear John

Christmas and New Year approaching fast, and I've hardly dented our list of winter jobs on the boat! Must try harder....

Welcome to new subscribers to our very occasional newsletters. Numbers continue to grow and as I write, the readership is not far off 1300. Colin Jarman would have been astonished to learn that his idea had resulted in such an audience.

These emails are aimed at helping you to keep your copy of the latest edition of ECP up to date, and bringing any relevant News items to your attention. All this content is added to our website as it comes to light, so the newsletter is a round-up for you in case you've not had time to follow the site.

On this occasion, three months after we last got in touch, there are no more Book Updates to report, but there are some bits and pieces of News, so here goes...

News Items

Latest items currently on our News page include a warning about power cables across Paglesham Creek, the usual removal of the Ore entrance buoyage for the winter, a dangerous wreck in the upper reaches of Lowestoft harbour (but being removed this week), and the onging failure, yet again, of the opening mechanism at Havengore Bridge.

Last time we told you about the disappearance of one of the buoys over the Raysand, and the current news is that the Burnham HM has the buoy and that it will be reinstated in the Spring.

We also bring to your attention the Government petition for better marking of fishing pots, which we have signed, and the release of ECP as an 'eBook' - it was already available as an iBook for Apple devices, but is now available for other platforms.

Out and About

Garth and I remind you that we are always willing to visit your club to give a talk about ECP and what we get up to. We do have some talks already lined up in the New Year, but there's probably room for one or two more - if a talk would go down well on one of your club nights, do get in touch, either via the website or by replying to this email.

May see you at the London Boat Show, perhaps? You might catch Garth and/or me lurking on the Imray stand, shared with Chartco, stand LA029.

One last point before signing off - if you like quizzes, there's one on our website at the moment, HERE. If you follow the YBW East Coast internet forum you probably already know about it. There are no prizes but anyway you might like to have a go at it - it's scheduled to close this weekend, with answers published at the same web address soon afterwards.

And finally, to all ECP readers and our Honorary Port Pilots, may we wish you and yours a very Happy Christmas and a wonderful New Year.

Kind regards,

Dick Holness

Co-author and webmaster

East Coast Pilot.

Follow us on Twitter....at @eastcoastpilot

Header photo taken by Dick Holness - a winter's day in Oare Creek, near Faversham.
Off to toss another log on the fire,
John
<![if !supportLineBreakNewLine]>
<![endif]>
Friday 15th December 2017.
Sent a CD of WW drawings off to new members Polly and John, they hope to be working on a well known WW shortly. More when we have it!
Had an interesting mail from Yachting Monthly today, I have responded to them and requested more info, will let you know when we get it.
It has been chilly here with hard frosts at night, icy roads, just as winter used to be. snow flurries on and off too. Really getting to that time of the year when we want the stuff to come down! I have been invited to a Christmas meal tomorrow, with boating friends, hope the snow holds off until after then!
Dropped into the barn to pat the boat's transom yesterday, great to have her cosy!
Sorry if when you look at this page there is a large blank area above this entry, a glitch has crept in but the webmaster is on it. Strangely it does not appear when viewed on a Win 10 device with Chrome or Firebird, but very apparent on Vista or when using Safari???
There is still time for me to post a Burgee if you want one in your Christmas stocking, but be quick, contact us on enquireies@eventides.org.uk
Only how many sleeps to go??
John
Monday 12th December 2017.
With most of the country under a blanket of snow, or like here just frozen solid, winter has at last really arrived and the chaos it has wrought is amazing. I recall several long cold spells and for the most part we just got on with it. Can even recall making a set of tyre chains for a front wheel drive 1100 that could then go anywhere.. I'd be banned for life today for doing such a thing! World has gone mad.... Too much mollycoddling.
As all is frozen hard and temperatures down to minus 10 in places in the UK I do hope you remembered to drain that fresh water tank or top up the antifreeze in the header tank!
Mails still coming in, they are not frozen! A few have figured out what a 'Nemopholist' is!
We have had an enquiry from South America for one of our CD's and just awaiting the enrolment.
An enrolment came in from Surrey a day or so back, welcome Polly and John, who are in the throws of purchasing one of our boats. They also want a CD of the drawings for it as they will be having to do a few repairs... more on this one when they become owners and therefore 'Full Voting Members'!
I will be dragging the charts out onto the dining table as soon as the Christmas wrapping has been dealt with, Armchair sailing! visualising all those far flung ports from the paper charts on the table!
Keep warm,
John
Saturday 9th December 2017.
As the country has its first serious snowfall thought it was time to bring back the bouncing snowmen.
The steering group have authorised an update on one of the computer programs this last week and last night I was able to download and set up the renewal of one of the good bits of kit that keeps the machine safe. Now good for anther 3 years.
I learnt yesterday that I am an 'Nemopholist', and that is is contagious!
Lets see how many of my contacts get it!
john
Tuesday 5th December 2017.
Several have mailed in to inform us of the GH 28 on EBay, there is also the E 24 still and John mailed in tonight with another Eventide, a 26, 'Talland'. You might recognise the text of this advert as it is lifted direct from our pages...
Good luck to all the sellers. to the buyers check the links page for details of surveyors!
Just about to add a review of the last MG book I have read... different! See the Books page.
It has been warm for a day or two now, but do not be lulled into a false sense of security, winter is on the way. Snow and ice over the next few days, but maybe just missing us in the southeast....
Check those covers!
John
P.S. Just added a lovely boat to the MG designs page of the Gallery, I believe she is another 'Solani' class! Just reminded myself that Solani is the heroine of MG's book of the same era, the 1950's 'The Sands of Sylt'.
Friday 1st December 2017.
We went back to the Grange in Boreham Wednesday and a select group enjoyed a great meal, again the menu had many new items to chose from. Thinking back I do not think we talked about boats all night... save the ear bashing I got for putting my ropes through the washing machine, which subsequently died... Not whilst my ropes were in it I hasten to add! Engineer fixing it next week, I hope!
We had the first flurries of snow here yesterday, but only a few miles north of us they had a covering... The log fire burning gently all day now! Hope your boat is all tucked up for the winter....
We had a boat pic in last night, from New Zealand. The owner thought it may have something to do with Maurice Griffiths. I'd say he was spot on and it looks like a 'Solani' Class, what do you think?

I have been looking through old copies of Lloyds list as well as all the books in my library. So far nothing definite but a strong leaning towards 'Solani', except she may be 2 ft shorter?
Talking about my library, I have a copy of every book MG ever wrote now, and most of those he wrote prefaces to or contributed to. Many are first editions and many signed by MG. Sometimes I have multiple copies too. The latest, and most difficult to find, was the copy of 'Dempster and Son'. I found it on our EBay page, after 30 years of searching every antiquarian book seller I could find! Yesterday I finished reading it. I will soon do a write up for the 'books' page. Suffice to say the book is set in America and the UK, spanning the years between the American Civil war and the years following the First World War. There are boats in it, but the main theme is Railways! Very different to any other book by MG. I will say it would be banned from publication today!! Read all about it soon.
Well today is the first day of Advent, the count down to Christmas, and to the Winter solstice, hope you are able to spread some good cheer and happiness this winter. We aim to.
John
Wednesday 29th November 2017.
Brrr. it cold out there, stiff northerly wind gives a wind chill of minus 5 here... warning of snow here on the east coast tonight... Hope it holds off till we are back home after our Essex Group Meal tonight. We are meeting in Boreham, north Chelmsford. (Still may be time to join us, if you act quickly. 01621 778859).
After three days of streaming nose and sniffles, good to be back up and running again. Well enough to nip to the boat yesterday and check that prop.
And yes, the experiment with the de-scaler appears to be working! The thin coating of what looks like lime-scale has all but gone. Added a few more drops of the 'Viacal' for good measure. Will take the cling film off over the weekend and give it a quick scrub with an old nylon kitchen scourer. This has saved me hours of elbow grease!
Pleased to also report that the external solar panels positioned under the skylight, are charging the batteries, or they were yesterday when the sun was out.... so much easier than taking the batteries off to charge!
Just rigging a solar panel for the roof of a shed at home, to trickle charge the electric start battery on a lawnmower. The tech is clever these days!
Keep warm out there.
John
Sunday 26th November 2017.
We have had a few good frosty mornings now, almost looked like snow the other day! Hope you are laid up safe and sound. I seem to have caught a cold, could have been working out in it yesterday planting trees and bulbs and so today indoors keeping warm
I went into the barn the other day and tried a little experiment. I polish my prop every season to a mirror finish and never get fouling, but by the end of the season there is always a layer of lime scale type deposit. Last year I removed it by scrubbing with lime scale remover, bit tedious to do and if the gloves split, which of course they do... acetic acid always finds the small cuts on the hands... So this year I have tried another trick.
I put a few drops of de-scaler on the prop and then wrapped each blade in cling film. It was then easy to inject a few squirts of the fluid under the film and it quickly spread by capillary action to cover the blades. Instantly fizzing could be seen!
I will check in a day or two and see if it worked or the prop fell off!
We had a donation in from Malcolm the other day and a set of Tidewater drawings is winging its way to him.
Not heard from the new member in Brazil as yet re the CD he was after.... early days.
Hope you are remembering to use our free EBay search page. Just alter the words in the search box to what ever you are looking for and away you go, every purchase puts a few pennies over to Peter our webmaster, who looks over my shoulder all the time to keep us up and running. EBay pay not you. Just Click here!
Time to throw another log on the fire and get a warm toddy down me!
John
Wednesday 22nd November 2017.
The first real frosts have loosened the leaves and the F6 plus winds today and tomorrow will bring them down, already ankle deep here! Good reminder to check that you have drained the water tanks and secured that cover properly, a loose cover with Ali eyelets can do a lot of damage!
Off round the garden with leaf gathering device when the winds abate!
Welcome to Malcolm, he actually built a 3 Tonner years ago, albeit a model and now wants to build something larger, a Tidewater model. Sadly the 3 tonner got damaged beyond repair years ago.
We have still not heard back from Todd in Canada, not sure if he has a mail problem or if it was a spoof enrolment. We have had well over 1600 enrolments, without spoof ones!
Welcome to yet another member, Luiz in Brazil. He would like to build a WildDuck! He is part of a group there building boats to get youngsters sailing, great idea.
Jadeau with 'Water Ratty' has mailed us to ask if we can assist him with a French speaking crew to help him sail his Noontide 32 from Suffolk to France. If anyone fancies this contact us at enquiries@eventides.org.uk and we will put you in touch.
I have just put the last of my ropes through the washing machine here, they are now drying before being carefully checked and stored. I even have a couple of dehumidifiers, those rechargeable silica gel devices, that I pop into the storage boxes with the ropes, nothing worse than mouldy ropes when you open the box!
Lastly a Happy Birthday to Christine 21 again today!
John
Friday 17th November 2017.
Welcome to Jadeau the new owner of the only real Steel Noontide to have ever been built, 'Water Ratty'. She has been bought from Suffolk and is to be sailed to her new home in France, probably next year. Jadeau has just joined us and I do not think he realised who 'Water Ratty' was. A Water Vole.... A character dear to my heart and the hero of 'the Wind in the Willows' of course. For a time it was my nickname! Hope to see photos for the Gallery soon.
Had another enrolment from Malcolm with a 'Three Tonner', awaiting confirmation of that enrolment.
Heard from Tim Fenner our WW rep, he was out sailing Tuesday morning, getting as far down river as Bradwell before returning to haul out at noon up river. Wedjit now safely ashore.. She is up for sale now. See out For Sale pages.
We were at Bradwell, hauling out F.G., ourselves, but a bit too late to see him... I have just added another chapter to our preparation log for the impending 'Fiddling Around' trip! I have made a rather embarrassing admission in the last part.!! Click here to read it, you will have to scroll down a long way to get to the bottom of the article though!
I am sorting through all the kit brought ashore and slowly washing and checking it before stowage for the winter. All saves so much time next spring!.
We have the last Essex group meeting and meal coming up shortly. If you wish to join us on Wednesday the 29th do get in touch, 01621 778859 or mail:- enquiries@eventides.org.uk
All for now,
John
Saturday 11th November 2017.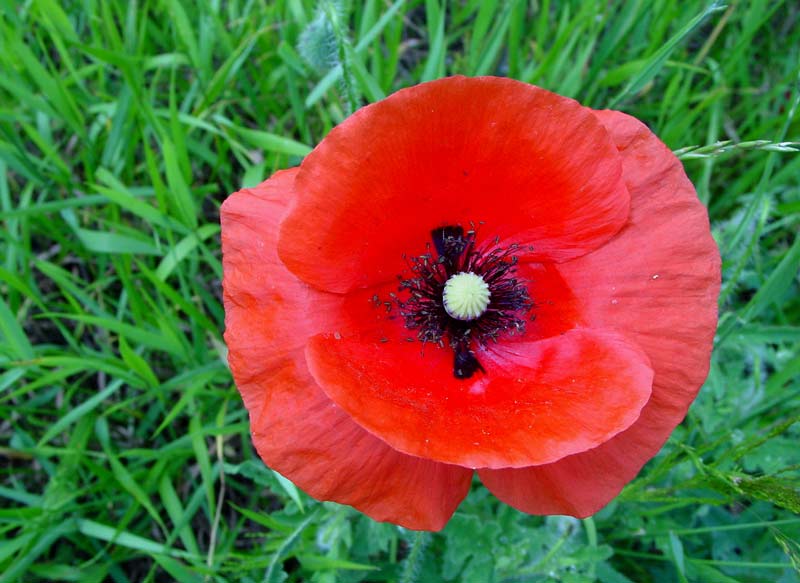 Friday 10th November 2017.
Another new enrolment, Welcome to Woodrow in South Molton who is looking to build a Waterwitch! Not often we hear of anyone doing that these days. Good news. He is of course after the fully up to date drawings from us, on DVD, available freely to members at £5.00 UK and £6.50 overseas, including post!
We were offered a set of Eventide drawings by someone trying to sell them on EBay for a large sum, I had to point out that they were only fit to paper the walls with now sadly, as they were an old 1960's set, no good at all except for reference. If any member wanted to look a set of these, they are included on the Eventide DVD! (just for reference!!).
I have not heard a peep from the applicant in Canada, despite two mails, so guess that was a duff one. Still the enroled numbers are rising steadily!
We have had a series of pleasant mails from Isobel, who's father built a Barbican back in the 1980's from a bare hull. 'Patra of Wight'. I will be adding details to the Barbican section of the Gallery shortly.
Nipped down to the boat today, as the rain had stopped and the tide was up, filled a trolley twice with kit and for the third time filled back of the Morris Minor van! All the kit is now off and hopefully Fiddler's Green is coming out next week. Will be down there Sunday to slack off the rigging and stow the boom below, then we are ready! Updating my preparation page too.
Took my oilies off today and realised I had not even put them on once since I re-proofed them last spring. I was good at timing the sailing to avoid the rain this year!
Filled up some diesel cans at the local garage too, so I can top the diesel tank up for the winter. (White diesel!) A top tip, fill the fuel tank full to prevent condensation forming inside the tank and getting water in the fuel! I also add a fuel additive and stabiliser to the tank to keep it sweet.
At the same time I continue to empty the freshwater tank, (making Tea and coffee!), for although it has sterilising tablets in it and a filter to draw it through, (replaced every spring), better not to leave any water to freeze, just in case we ever have a hard winter again. Drain the two emergency water containers too and stow them away..
Chilly here now, at last, leaves piling up on the grass, the log fire glowing nicely, time to plan next years sailing.
John
Saturday 4th November 2017.
I took advantage of the calm warm day yesterday to nip to the boat, just after high water, got the heavy life raft and dinghy off and up the brow before it got too steep! Over 2 hours also stripped off all the sails, nice and dry and clean and removed most of the halyards. I have to leave the topping lift for now as the boom is still on, and the staysail halyard as that gets used to lower the mast... Tee shirt weather as well.
Today it is wet and dismal, so all home just in time. Even managed to spread sails out on still warm dry drive and check and fold them for winter storage. No valeting this year, not needed.
I filled my little Morris Minor van to the roof yesterday and there will be another two van fulls to come off yet, amazing where it all stows!
Chris in the Netherlands sent in a video clip link yesterday, asking if I recognised the odd looking Eventide part way through the clip.... Yes I did, it belonged to our fund Manager Brian. After he sold it the new owners made the mistake of leaving it under leaking gutters at a boat yard for too long, the cabin and deck went rotten. It was then abandoned. An enterprising sole converted it by the addition of a garden shed! And then lived in it! Now it appears to be converted into a motor boat.
See it on this link.. https://www.youtube.com/watch?v=5qfIrnratEY
Sent off a DVD of the Eventide drawings to Rob in Surrey, who is searching for a suitable project Eventide.
Robin in Zimbabwe has promised to send in his log soon, sailing Mozambique!
Bede has drawn our attention to the EBay sale of the Eventide in Rye, still for sale weeks after it first appeared. Good luck to the seller.
Hope you are ready to haul out, I will be shortly!
John
Tuesday 31st October 2017....

Something to raise your spirits!!!!
Happy Halloween....
Heard from Robin in Zimbabwe today, within hours of talking about him to a chap collecting Seagull parts to take back there tomorrow! Spooky!!!
Robin has send a couple of nice pics from his recent cruise along the coast in Mozambique!
I will be adding them to the gallery, the Eventide pages.
Heard from our new member in South Africa with the Eventide 'Valerie' a few more nice pics also to be added!
Time to go and drag my anchor chain across the yard to spook the neighbour!
John
Sunday 29th October 2017.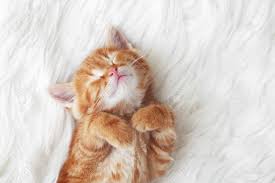 Hope you enjoyed the extra hour in bed!!!
The winds are northerly and cold, temperatures only just in double figures and what with the wind chill it definitely feels like the end of the season. John, the owner of Otteau popped over to see me yesterday, he has hauled his Eventide out and was checking his Seagulls over. Wise move. Too many throw everything in the shed without checking, cleaning and winterising. Always leads to problems the next season.
Time to check the sails, wash the ropes, winterise inboards and drain water tanks....
My trailer is ready to go, hope to be hauling out onto it before it really gets cold!
Going to have a clean up on the website For Sale pages soon, I will be mailing all who have boats for sale, asking if they are still unsold and if so would they like to amend the asking prices..
Sadly the cost of storing boats ashore or on moorings means that if the price is so high they are not going to sell the owners get unwelcome bills for their storage. Comes a time when that is uneconomic.
A local boat owner with one of ours, a Halcyon 23 designed by Buchanan, is contemplating smashing his up if no one comes to sail it away, unthinkable!
Spent a few minutes planting more bluebells this week. I have worked out I can plant 100 bulbs in 20 minutes, without breaking a sweat! The are so easy to plant. I nip out in-between other jobs to plant a few. Planted 1500 plus now. Still have a sack with 500 or so in it for any of the family or friends to plant today. Coffee and Cake ready!
Then I have another 1,000 on order so I can complete the strip I have marked out for planting them. (About 200ft by 30ft.) If it looks half as good as I hope it will, the pictures will be published here... Next spring.
Wonder how long it will take before the trees are ready to harvest to build a boat!
Off to get my wellies..
John
Thursday 26th October 2017.
For the last two days it has been F2 and Tee shirt weather.... Amazing for the time of year. Today no wind but damp and misty, but promising to brighten up later. I have my doubts looking seaward.... Had my crew been available we could have snatched three or four days from the end of a rather dismal season. Maybe tested the radar!!
My Darian often asks me why I do not just go out on my own, but it goes against all my principles as a Yacht-master instructor, to sail single-handed. You simply cannot comply with the 'Prevention of Collision Regulations'. In that you must at all times and by all means keep an active lookout! Even if the solo sailor was savvy enough to hoist the 'Not Under Command' signal, doubt many would know what it was, so going below for 3 minutes for any reason and leaving no one on watch is wrong...
Last night we had a change of venue for the Essex area meeting, in Romford.... a pleasant meal in comfortable surroundings. Next month will be the last one this year, maybe around the Chelmsford area.... more details later.
Welcome to more new members, we are having ever more join. This time it is Robert from Lightwater in Surrey. Robert is looking for an Eventide project boat.... and is watching out 'For Sale' pages avidly... They do come up from time to time.
Welcome to George in South Africa with an Eventide that stretched to 28 in the building! Another one we have never heard of! so many coming out of the woodwork.

She is called 'Valerie'. Built in South Africa in 1973 by a shipyard there, wonder if they made more??
Not heard back from Todd in Canada sadly, so wondering if this was a real enrolment..... We will give it time.... We are getting a few that we eventually dismiss as pranksters these days, sad people have nothing better to do....
Sent a CD of the Eventide drawings out yesterday to Richard, a recent member, and an old member Mike Brailey, who restored the Senior 'Iona' is after a new CD of the Senior drawings as now he wants to make a scale model! Mike sold 'Iona' a while back. That will be a nice memento Mike! Like to see a pic of the finished model...
I dragged my 3/4 ton of 6 wheel boat trailer out of the grass the other day, (using long ropes and a block and tackle!!!), from where it has been hiding all summer. I had left it in our new woodland plot, covered with a load of sunshades for the tyres and a 'camo' net to hide it from prying eyes! Checked over all the wheels and brakes etc, will be greasing the cables and hitch next. Ready for the boat to come out. Soon.
Have to go to visit the new barn with a broom and shovel, as the farmer had some expensive kit stowed in there recently under the CCTV surveillance, trouble is that is the bit I want to use and it has a heap of mud left from its tyres! Do not want to be laid in that next spring when the antifoul goes on.
I spent an hour out in the new woodland yesterday, planted another 300 bluebells! Over 550 in so far.... Hope to do the same again today and tomorrow and Saturday. Have a load of friends and family coming over Sunday to help plant the remainder, had over 2,000 delivered to go in... should look a picture next Spring....
Been discussing the merits of the new Broadband Radar we fitted to F.G. a year or two back. It is so different to the older style radars, clear images overlaid on my plotter and with the scanner not giving out the massive microwave energy of the old type radars, in fact less than a fifth of the radiation given out by our mobile phones... that is how ours can be mounted on a pole at the stern... and not fry brains.... The mount all designed by me and fabricated by a local engineer. It even telescopes down so I can lower it to get into the new barn!
David with 'Parahandy' has enquired to know if anyone has any experience of a cruising chute set on a roller reefing foil? I had not heard of this idea and not seen any, have you?
Watching the mist roll in off the sea now, almost time to light that log fire!
John
Saturday 21st October 2017.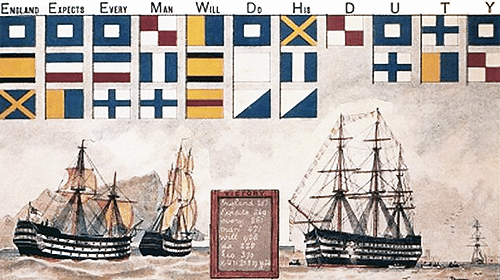 With Gales sweeping the country all thoughts of celebrating Nelson's victory afloat have evaporated! Instead I will drink a toast to 'His Immortal Memory' ashore!
So no sailing this weekend, instead turning my attention to the 2000 bluebell bulbs awaiting planting! Keep me fit if nothing else!
Another new enrolment, Todd in Canada, no indication of a boat owned or what the interest is as yet, will attempt to ascertain.
Have had another gentleman try to enrol, but as he is using a mobile phone he has had problems. We are resorting to email! More details shortly, but I can say he is the owner of another Eventide we have never heard of before! So yet another comes out of the woodwork. This time built in South Africa!
Heard via the grapevine that some one in an obscure organisation is selling his Barbican again. It is looking very forlorn and cannot see it selling fast. Another boat nearby, a Buchanon Halcyon has been for sale for a while now and the owner is getting desperate, with time wasters on EBay creating problems by clicking to buy then changing their minds.. The price is down to £500 sail it away now! a real bargain for someone. Sadly I can see this sweet boat being destroyed as the owner does not want to pay for storage!
A sign of the times. Speaking to the marina office yesterday, there are too many boats here up for sale and not selling, some been stored for more than 3 years now, and of course costing someone a fortune every month.
Never been a worse time to sell, or better time to buy... But where are the buyers.!
Hope you have checked those mooring lines, Storm 'Brian' is here!
John
Thursday 19th October 2017.
After a long dry spell the wet has arrived, though the temperatures are still up, 16 degrees outside, not quite Tee shirt weather but not far off. Warm enough for last week for epoxy work outdoors! However there are warnings of gales over the Trafalgar weekend, so no sailing for me! I am making plans to pull F.G. out.
Spent some time adding photos to the Eventide, GH, Barbican, and Sea Rover pages of the gallery, some nice clear pics in to add. Do like that Barbican Avalon! I have had a few mails back and forth with David of the Searover 'Parahandy' regarding electric anchor winches. I am toying with the idea of changing my super manual winch, a vertical capstan Simpson Lawrence, to an electric one.
Trouble is all the vertical capstan ones seem to have a built in hawse pipes so they have to be directly over the chain locker. Has anyone experience of these,? Can the cover plate over the hawse be removed to allow the chain to run forward to a separate hawse. ? Be interested to hear from anyone.
Have to admit I do find winding the anchor difficult occasionally, but can still do it.... but was amazed when a young, potential crew man could not wind it... at 18 I would have thought he could have done it with his teeth! Sadly some youngsters find a play station hard physical work!
What have we done to the younger generations?
Now If I can be fit, the boat all sorted and fit, all I have to do is gather sufficient strong fit crew... and we are set. (Or do I have to fit a lazy winch!).
Looking for a spell of dry weather shortly to get the sails off and home..
It is that time of year.
John
Monday 16th October 2017.
Where were you 30 years ago when that last hurricane rolled in? Bet you remember. I was nights at Wapping and that night the tide went out and ever came back in, at 0200 we are watching the river almost dry out and the whole stone building shook with the wind. Amazingly little to no damage on the water, as the tide was low, so boats partly protected. All our boats and our neighbours boats had doubled up mooring lines though, just in case.
I was on our boat Saturday and checked the lines carefully when we got back in, adjusting the anti-chafe coverings, just in case today's storm altered track. At one time winds of 60 knots were forecast here, but the storm has instead swept up through Ireland causing several deaths and all we have is the oddest red sky, due to Sahara dust being sucked up by it. Winds 20 knots or less.
Hope our Irish members had their boats secure.
Another new enrolment, they are coming in thick and fast. This one from Phil, the owner of the pretty Barbican 'Avalon' in Kent. She has been modified and MG would approve. The drop plate centreboard that was altered from MG's clever and safe 'L' shaped board ditched, the hull sealed, and a bow thruster fitted up the sharp end. Good result.

We did a circumnavigation on Saturday. Not one I see many attempting, not world shaking, but very rewarding.
We left Bradwell marina on the ebb and puttered down the creek, turning up river and up wind at the beacon in the Blackwater. Motoring gently against the tide and wind, for just a couple of miles or so, in bright warm sunshine, we gently slipped into St. Lawrence Creek with just 4 inches under the keel, (by the echo sounder!). I dropped hook and within half an our we were trapped.. no exit... as the tide dropped further.. We enjoyed the wildlife knowing virtually only a canoeist could get anywhere near us now. After a leisurely lunch we waited for the tide to rise for about 90 minutes then up hook and I set off, not out, but further in! Puttering very slowly we got 50 yards before we stopped.!
So with motor ticking over and out of gear and a quarter of the genoa unrolled, as now the wind was astern as we had turned back down towards Bradwell, not in the river, but from the top end of Bradwell creek, behind Peewit Island... We slid 10 yards, stopped, waited and slid again, the process was relaxing in the extreme. Some 3 and a half hours after LW we gently re entered Bradwell, surprising several boat owners on moorings, as we appeared from the wrong way, one asking just how much we drew! Could not believe it. We saw birds of all sorts, flocks of them, and up real close.
Surely this was a real MG moment?
The boss was pleased I did not over stretch her, as her back had been playing up earlier in the day... with temperatures of over 20C, in mid October... a perfect end to the season.
My Trafalgar Day sail does not look likely now, apart from a couple of my regular crew escaping to the sun, the weather is due to be wild and windy on the 21st..., so this year we will give it a miss and just drink to 'his mortal memory' on board at the berth!
Sunday I was not boating, too windy, but even warmer, instead planted 500 wild daffs in the new Spinney! (with a little help from 6year old grandson.. a little!).
Tonight the sky has changed from the ruby red to mucky yellow, 21 degrees! But no gales here at least.
Time to be sorting the winter berths, off to cross my friendly local farmers palm with silver, for my new secure winter storage!
John
Wednesday 11th October 2017.
Today we have had southerly F7's! Odd wind direction for high winds. And warm!
No boats moving on the Blackwater today!
Welcome to new member Matt Ward with the GH 'Marschallin' based in Brighton. Matt has been living aboard and is getting used to manoeuvring her with that long keel and bowsprit, in the marina, steep learning curve.

I always tell owners the same tip, move the helm first before operating the gear and learn to use the prop walk. once you have figured it, be positive. I see so may hesitate or be too gentle and end up drifting into trouble.... Then they start getting serious with the throttle, only to get into more mess, when you are alongside others use hands, feet or ropes!
Takes a little concentration to master our boats, but they can be made to turn and steer astern! Practice!
Welcome to Tim Greenwood, joined as a friend for now but seriously looking to buy on of our designs. will update his membership if he becomes the proud owner1
Just used the EBay page on our site to buy another can of the Sikkens Cetol HLS stain I use, amazing the variation in prices from different sellers for the same thing... This will be used shortly to touch up my rubbing strakes.
Twice this season I have come into the berth and gently rubbed past the huge teak pole in my berth. A hazard I have to put up with if I want the marina to continue to ignore the extra metre of my bowsprit... However I was clearing out a corner of the workshop and came across a 6ft length of half round dinghy keel band in brass. perfect. I will add that to the 2 ft length I fitted on the rubbing band many moons ago to protect that bit of the gunwhale from gentle contact when stationary in the berth, has worked a treat. The extra length will stop me having to rub down and touch up that bit of wood every season.
Did you know what these metal pieces are called.?? 'Scotchmen'.... to take the rub! A navy term!
This has not been a very eventful season for me, just lots of day sails, but it has given ample opportunity to check out all the kit and with a couple of exceptions all has worked well. the exceptions, my old GPS and the Stowe trailing log, have both been fixed, so good to go.
Next season if all goes to plan.....
The end of the month Wednesday meal may be in Romford this time, more info later....
Off to the marina soon to book my haul out, but still looking for one last sail....
Hope you are too, sailing that is...
John
Thursday 5th October 2017.
Gales have torn through the midlands and the north, bit breezy down here in Essex. Certainly not boating weather. Leaves coming down like snow at the moment!
Had another couple of enrolments and at least one last month was a Spammer! We are now having to use more stringent controls to verify enrolments., and Forum registrations. What a sad world we live in when people have nothing better to do....
Welcome to Lindsey in Canada interested in the WW design.
And welcome to Martin who sails on the Norfolk Broads with the Senior 'Freya'. We have heard she is a pretty boat from our Senior Rep Matt, but sadly the picture Martin sent is in a format I could not read, so hope to get a printable pic to add to the pages. Martin Built 'Freya' and she has a reduced hatch and metal bilge keels. The extended keel version??? We will try and find out.
I am moving forward with planning for next years 'Fiddling Around'. We intend setting out from Essex mid June, heading south and then west, so if anyone along the route would like to fall in with us for a day sail (or longer), in company, please get in touch. Like last time, I am hoping to write up an on line log and publish it on these pages, and these pages will be looked after by members of the Steering Group and the Webmaster whilst I am away. If you are up for a sail in company with us, contact me on enquiries@eventides.org.uk
As it is not sailing weather, I am off to plant a load of replacement trees, I have 40 awaiting planting, Silver Birch and Spruce, these are to replace those that never made it last summer. It has barely been 6 months since friends and family joined us here to plant the 1350 we put in and apart from those 40, all the rest have exceeded our expectations, most doubling in size. Very gratifying. We are to have a coffee and cake drop in here later in the autumn, as we have a few planters who missed the big party in August, so have not seen the trees they planted as yet. We will also be planting over 2,000 bluebells and I hope some woodland daffs!
Looking forward to a coffee cake and bluebells day next spring!
Very pleased to say everything on 'Fiddler's Green' has been tried and tested this season and is good to go next year. Hope we can tempt a few out to have a day sail with us as we go along.
John
Saturday 30th September 2017.
Where did that month go? We have tried and liked yet another venue for the monthly Essex meal night, a steak house in Chelmsford. Bit more expensive but really nice food and atmosphere. Another to add to our list of venues to chose from.
The next day I had to go to hospital to find out if they had got my kidney barnacles last June. Pleased to say they got the one that had been hiding the year before, so at last I have a chitty from the doc to say I am ready to go back to sea! 'Fiddling Around' is back on for 2018! Now I have to make sure I have all the crew fit and well and up to speed. The boat is and I am!
So advance notice I will be away from mid June till Mid August next year! (Hopefully!!).
We have had year another enrolment. Welcome to Tim Greenwood in Yorkshire. No information about a boat as yet... Will be writing to you later Tim.
I have, with the assistance of my younger sister Chris, (our late webmasters widow), been researching some family history. I was always told that my great grandfather went to sea and he was a ships cook in the days of the Tea clippers. The story was that he was a cook aboard the 'Thermopylae' one of the great ships of the time. This could never be verified sadly but we came a step nearer recently when it was discovered that he had left his home in east London during the census of 1871, presumably out of the country.... he would have been 16 years old then. His family had a Grocers shop in Limehouse, by the docks! In 1872 the Cutty Sark and Thermopylae had that great Tea clipper race, he would have been 17. Researching it I found out that contrary to popular opinion the Cutty Sark did not win! My great grandfathers ship did, the Cutty Sark had to put in to Africa for rudder repairs! Typical of Britain, we celebrated the loser, so it is the Cutty Sark that is at Greenwich! Apparently my great grandfathers ship ended its days as a naval target!
I can now date fairly accurately the wonderful seaman's chest handed down to me, and that I have just passed on to my daughter for my grandson, Rafferty. Whilst researching the family history I have found that in every generation on both sides of my ancestry there have been strong links to the sea. Ships crew, engineers and of course my marine police and amateur sailing. My daughter has her sailing certificates and sailed with me as crew too, time will tell if young Rafferty still has salt in his veins!
With the season rapidly telescoping there will be few opportunities for more fair weather sailing I suspect, tomorrow is out of the question with the remains of that Hurricane about the breeze through.
Good sailing, if you can find the weather window.
John
Monday 25th September 2017.
F.G. from Wedjit
Wedjit from F.G.
We had an impromptu Blackwater meet last Saturday, a chance to get the camera clicking! Tim Fenner was single handed and I had a couple of prospective crew for next years 'Fiddling Around', part II!
The wind was kind, F3's and though it was chilly it was pleasant enough for a sail up to Maldon and to view all the old timers out for Maldon regatta. And I did not mean me!
This week we are meeting up in a different location in Chelmsford, a Steak house! Ring me to book a place, 01621 778859.
Got round to answering three new enrolments tonight, as well as adding a few more pics to the For Sale section.. Wedjit!
So welcome to Bob Ketelaar in the Azores with the GH, to Stephen Ward in Lincolnshire with an Eventide and to Sergio in Spain with we believe an International Dragon? hope to learn more shortly.
The weather has turned decidedly cooler, and as Bede has found out, epoxying days out side have gone! For this year anyway.
I am arranging my winter storage in the new barn again and starting to make plans for next seasons 'Fiddling Around' to finish my circum navigation. Off to see my surgeon this week to hopefully hear he did get all the kidney barnacles this time and I am OK to set sail south next year! already on a diet and thinking of ways to get fit, planting 2,075 bluebell bulbs soon will be a start!
Grab the days afloat while you can. Soon be time for Cocoa in front of the log fire again!
John
Thursday 21st September 2017.
The Equinox.
As of today the nights are longer than the days, the sun sinking below that horizon earlier every night and the nights... all so depressing, what happened to the promised 'Indian Summer'??
Hoping to be out afloat for a few days around Trafalgar, (21st October as you well know, or should do!!). Maybe the weather will have a last hurrah and perhaps we may cruise in company with other members.... Always a cruise close to the Blackwater and Colne or Crouch and Roach.... drop me a mail at enquiries@eventides.org.uk if you fancy joining us...
Sorry for the pause in updates. I snuck away to Devon for a long weekend! Looking at marinas again for next years 'Fiddling Around' trip! Hope those afloat have managed to sneak a day afloat here and there, most days here it has either been raining or its too windy. I hope to be out Saturday, up to Maldon on the tide, 1500 high water, Maldon Regatta, should be a few interesting boats out there! Looking out for a very smart leeboard Waterwitch that I have heard may be about!
After a pause when we were wondering if the enrolment page was working, in the last few days we have had two more!
Welcome to the owner of the 26 ft Eventide 'Talland', Stephen Ward, will be in touch soon! Sadly we understand Stephen would like to sell her so an advert will be appearing on our pages shortly no doubt..
And to the owner of the GH 31 'Gabriel of Dart' now with Bob Ketelaar in the Azores!
Mat has sent in more updates re his Senior 'Bethem' I will be adding that to his page soon.
Tim Fenner our WW rep is selling 'Wedjit'. He says he never keeps boats longer than 6 or 7 years and it was time, he is thinking of going back to dinghy sailing. Tim is enrolled as a 'senior student' at the Lowestoft wooden boat college. Advert for one very well maintained WW on the Boats for Sale pages later tonight.!
Next week we are hoping to meet up with EOG friends in Boreham, just North of Chelmsford, Essex. If you fancy joining us for a meal, please get in touch. 01621 778859 or the mail address above. Have to book numbers in advance for the tables.
Actually saw sails on the river today, and until it rained it was quite pleasant. Bit of rain in the forecast for tomorrow, but Saturday looks good...
See you on the river!
John
Wednesday 13th September 2017.
As the Hurricanes Irma and Jose batter the other side of the pond we have had the first real gales of the autumn, and before the trees have 'reefed down', they are still in full leaf! So though the winds are nothing compared with Irma, there has been a lot of tree damage. We should not be getting these sorts of winds till they have all lost their foliage, nature does normally give them a fighting chance! And still some will not admit the weather is changing....
Just heard that the Kesteloo has sold off the pages, hope the new owner gets in touch, but just heard the enrolment page has a glitch, again. Peter the webmaster has been informed. The person who let us know is hopefully going to get in touch by email and enrol that way.. Shannon the owner of Kathleen.... sailing in the West country, in gales apparently, quite happily!
Michael the owner of the riptide 'Mystique' has been in touch with the promise of updated pics, enjoying sailing on the west coast of Scotland.
Waiting to hear from the owner of the Eventide 26 'Talland' he is compiling an advert.
Heard from Steve Hanks that the price on their fabulous GH is being reduced. Still waiting for Ernie to come up! Will be editing the For Sale pages tonight.
Lucy has spotted The GH golden Morn in Eastbourne. We wondered where she was now. Pic to be added to GH page!
Good news from our Database Manager, he is really on the mend and hoping to get back to his boat soon, if just to check her out. No heavy work as yet.
The Steering group have just agreed that we can upgrade the SpamFighter program we run and installing it today it has immediately disappeared over 800 spam that had come in. always makes me wonder about the mentality of Spammers... sad people.
And just heard from Ed with the GH Moondancer, he is about to return to her in the Gambia and looking to take a few bits back with him in December, he has had 4 months good sailing there in her, better weather than in the UK this year that's for sure! Ed is working on a long film about her travels and we hope to be able to show it here when its available.
All for now, keep the hatches battened for another day.
John
Thursday 7th September 2017.
Where has the summer gone! The swallows have been lining up on the wires for a week or two here, still a few about, but a lot of their mates have given up on the British summer and have gone.
One of our 'Friends' Bede, has just informed us his new boat, a Falmouth Gypsy, is to be called 'Swallow' to remind him to be out sailing when the bids are here! (he is still Eventide minded as just buying a copy of 'the Magic'!)
Sorry there has been a little pause in updates to this page, I normally try to get info on here at least once a week, but.... both my computers have been out of action for a while till I replaced a special switch that I use to toggle between them. I use one mouse, keyboard and monitor but two separate P.C.'s. took me a while to figure out the cat had thrown up on the switch and shorted it out! Messy!
As a result a few mails went unanswered for 5 or 6 days, sorry!
Heard from the owner of the Riptide 'Mystique' Michael is sending in pics.
The owner of 'Talland ' is wanting to advertise her for sale with us, advert to follow.
The ex owner of 'Iona of Alne' is looking to find out where she is... Hope we can help Norman.
Mat Gravenor, Senior rep has sent updates for me to put on his page on the Builders and Restorers section, to be added shortly. He is getting on well, but then he is a boat builder!
I have not managed to get another day's sailing in too many other things happening, one of the best was being host for a day or so to ex 3Tonner owner and ex Steering group member, Mike Field from Australia, who, along with his lovely wife Jenn stayed with for a day and night on their tour round the UK. They had just been to Secret Water and for a sail on the Nancy Blackett! A book had arrived here addressed to Mike and when he opened it, it was a glossy hard back about Arthur Ransome and he was pleased to see the frontispiece was a map he had drawn for them similar to all those other A.R. books, showing all the places mentioned in the book!
All for now, off to have a word in my cat's ear.
John
Wednesday August 30th 2017.
Last Friday my friend and oft crew man Phil and myself puttered out of Bradwell and went to the Clacton Air show. It went against the grain to motor hard into the tide for three hour and another three back against the ebb, but it was worth it. We had grandstand seats on a perfect day, flat calm and anchored in 8m at HW. On the way out a Harbour porpoise joined us and seals floated by serenely on their backs sunbathing!
A flat calm day in Bradwell, later we are buzzed by the Red Arrows and in company of another MG.

One of my favourites the Catalina Flying Boat.
I cannot hardly recall a better August Bank holiday weekend, last time it was like this was apparently 1988! We were out afloat over the weekend in perfect conditions and enjoyed the sunshine!

As an added bonus we saw the harbour porpoise again, first time my Darian had seen one. Good to see them, must be plenty of fish about.

It really was drifting weather. We gave up with the sails and literally drifted up river, sideways!
The Bradwell BBQ was great, sad not many turned out, never mind. Shame is that weather like this has a tendency to only come round every 30 years!!
Today it is tipping it down, so typical of the end of summer weather, 4 days of sunshine then storms. Still I was getting concerned that I may have to water trees, but not now!
We have one of our Australian 'Friends' Mike , the ex 3 Tonner owner, and steering group member, staying with us this coming weekend. Going to show him around the area. He is at present with the Arthur Ransome society exploring Norfolk!
Good news from middle England, our Database Manager is on the mend, slowly, but will be a while yet before any meaningful work gets done on 'Glass Tide'. Get well soon John.
Had this in last week re Chippewa:-
I have often wondered if 'Chippewa' was still afloat, and then I found Cary Battersby's entry in your letters column. I bought 'Chippewa' from a work colleague, Matt Kilburn, in 1980 with the proceeds of a 'Criminal Injuries Award' cheque! Matt had constructed it in his back garden in Leatherhead, Surrey, and had it 'craned' over the house and taken down to a mooring in Chichester Harbour. He told me that he fitted a Brit petrol engine because he couldn't afford a diesel, and this decision caused me many problems. My family had several good trips to France and the Channel Islands, and I was going to sail it down to Morocco in 1982, but was contracted to Libya instead - so reluctantly had Sparkes Boatyard advertise and sell it for me. We did the 'Round the Island' race before I sold it.
I can't give Cary much information that would be useful, but I would very much like to see 'Chippewa' again if not too far from Ashtead, Surrey.
.. and she is named after the North American Indian tribe, but I don't remember Matt telling me why.
Kind regards
Allan Mornement mail:- mornement at cantab.net
Anyone help with the whereabouts of Chippewa??? The 'Red Indian' in full headdress as a figurehead will give her away!
Hoping for more summer weather soon,
John
Tuesday 22nd August 2017.
Fiddler's Green managed to get out on the river for 6 hours on Sunday. For a change the wind was a gentle F3/4 and the sun shone. It was the start of Mersea week so the river actually had boats sailing out there, we counted over 130 sails in the area of the Bench Head, smacks and cruisers. Up river there were fleets of dinghies sailing/racing. We stayed out of the way!
Hoping to get out Friday, the wind at the moment is supposed to be very light and varying from gentle westerlies to gentle Easterlies in the afternoon. Heading for Clacton and hope to anchor up west of the pier to watch the Clacton air show. Sadly the weather for the following few days does not look as promising and Sunday at the moment looks to be very breezy! Could end up at the Bradwell village fete! done that before!
Chris in the Netherlands sent in an EBay advert, purporting to advertise a GRP hulled Senior. A quick look and I spotted it was single chine and looks very much like another of ours, the 18ft SeaFarer day-boat, not a Senior at all. May take the trouble to contact the advertiser and let them know. Up for £500 but no mention of a rig??
Hope local boats may make it to Bradwell Saturday. There will be an Atlantic Clipper and an Eventide there... come and join us. We will be in the bar at about 1900. As host boat, first drink on me!
John
Saturday 19th August 2017.
Good news from Milton Keynes, John Stevens is home after his op and on the mend, hopefully back on his feet soon...
Heard from Senior rep Mat that he has made the rudder for his new Senior and has collected enough scrap lead for the inside ballast. (Its a centreboard version....). At the moment he is working on the restoration of a classic Broads sailing cruiser. More later on the progress of 'Bethem' the Senior.
The gales have abated and we are now down to occ 5 to 6! Hopefully tomorrow, Sunday F3's as I hope to get afloat.
Planning a trip next Friday, over to the Clacton air show, weather permitting. The tides are contrary, so will be fighting the flood out there and the ebb on the way back, cannot win them all. If you are out and about we may see you....
August Bank Holiday Saturday evening we will be in the Bradwell Marina bar and if any takers we will organise a sail in company for the Sunday. Contact me on 01621 778859.
I heard this morning that the first two weeks of August were the coldest and wettest for 30 years. Glad it was not just me thought the weather was on it's head. Hoping it will get better as to be honest the warm sunny days with light breezes normally become a thing of the past season after the August bank holiday!
Have to say I have not used F.G. very much at all this year, she has sat in the marina for weeks. But unlike the boats around her, that have not moved either, she has not got a grass skirt! Marclear works!
For the first time ever I sent a CD of drawings out to a member and he cannot read the CD, (actually a DVD). Still no idea why as it was checked here as OK before sending... the good news is that I have been able to attach the drawings to a few e-mails and they have got to the destination. Struck me that it would be easier to send the drawings by e-mail and would save post, (this does not cost the EOG as I sponsor it and send out an SOS flyer with the CD.) Maybe in future I will do both, send the CD and mail them, if I can.... Some drawings are over 14Mb so may not mail.. looking into reducing the size of those....
The Forum. Had another member join last week, just wondering how many look at it? I have from time to time, but notice often questions raised there are not instantly answered and not by many other owners or members. Still cannot work out why the reluctance?
As the clouds roll in for another deluge.... saves me going to cut the grass..... one wonders how much more rain there can be up there, but I hear this is the remnants of a tropical storm so we are promised warm and wet today, gee thanks!
Roll on summer.
See you on the river.
John
Tuesday 15th August 2017.
Last weekend the weather gods smiled. I was setting up gazebos and chairs for an open air concert and celebration on the Sunday.
I had invited 70 plus family and friends, all those who had helped with the preparation and planting of our new area of woodland earlier, this spring. It just so happened it was a special birthday for me as well!
The Beer tent was manned by no 1 Grandson and wine and beer flowed freely, the bands struck up and delighted the assembled crowd. The bands were fronted by friends of ours! Food was served from a mobile fish and chip van and afterwards woodland themed cup cakes and fresh fruit was consumed... Then the next band played till dusk! At this stage my daughter surprised me with a cake! It was a replica of my F.G., complete with me in the cockpit and green Treadmaster on the decks!!
The birthday cake!
We all had a great time, children playing and all exploring the new Bluebell Spinney. The little trees have all grown at least a foot in less than six months!
Spent another day yesterday dismantling all the garden gazebos, chairs and benches and the marque, before the rain came back!
Heard from Tim on board the WW 'Wedjit' he was making the most of the sunshine afloat. I hope to be able to join him on the water soon, but rain is forecast for next few days!
Must send best wishes to John Stevens the Database Manager, he is in hospital tomorrow for an op, hoping he will then be back on his feet soon and able to get on with the restoration and fitting out of his Eventide.
Briony has nearly finished the two and a half years of restoration of her steel Eventide 'Molly-Jade' up in Scotland.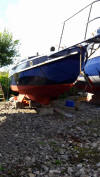 Ready for the water again!
Message from her - I launch next week in the beautiful Loch Na Ceall in Arisaig where I'll be just a hop skip and a jump to the Isles of Eigg, Muck, Rum and Canna.

Happy sailing guys

Briony

Well done Briony, great to see her resplendent and ready to sail again! Fair winds and lee going tides.
And over the weekend another new member joined, Norman with 'Jemima' this is a Kylix 29 in the west country.
Will be responding you your enrolment shortly Norman.
Here's hoping summer will actually come back and we can have some good sailing.
John
Older but not a lot wiser!
Thursday 10th August 2017.
What foul weather!! The river has virtually been empty for over a week now. Only last Sunday was reasonable, in that I mean, no rain. I decided to take my old classic motorbike for an outing instead of sailing and half way through the afternoon the wind got up to make flags stand stiff and gazebos go walkies, so think I made the right decision! My Bantam flew home with the breeze behind it!
It rained so much for the last 3 days we had a moat round our cottage again. Speaking to the marina bar managers they said the place is dead, rather like the middle of winter!
I can see a slight break in the weather from Saturday afternoon, which is just as well as I have 70 friends and family joining me here for a big party. Watching the weather keenly... The marquee is up and bands will be playing under cover at least.... More later.
Sorry for the longer than normal break in news, but the net went off here for 5 days. Resolved now and new cabling has meant the speed has increased from approx 20 to 30Mbs to an astonishing 50Mbs! So uploading this page will be done in the blink of an eye! Technology!!
A few mails in and a Senior CD sent off to Wayne in Kent this week.
Had a mail in from Phillip in New Zealand who is still looking for a suitable MG. He has found one or two we know of, the Olive-Mary, also on our pages and one we were consulted about 10 years or more ago, the last ever Lone Gull II that was moulded. At the time he also had the mould, but that seems to have disappeared, a sad loss.... But if you want a project, that will take a lot of time and money to complete, have a look here:-
http://www.apolloduck.co.uk/boat.phtml?id=514824
Off out to strim the lawn edges now, even though it is wet, lots to do before Sunday afternoon!
John
Wednesday 2nd August 2017.
The dismal weather continues. F6 here today southerlies with spots of rain and a deluge promised for later! I was hoping to go for a putter on my 1958 Bantam today, to meet fellow enthusiasts, not a chance! I do hope the weather improves, not just for sailing but for an event I have planned in 10 days time! Farmers here were on the fields next to us as soon as the dew had gone yesterday and managed to harvest over 20 acres of wheat, sadly there is a chance now that some of the crops not yet in may develop mould or the ears may sprout, ruining it. Who said the myth of St. Swithin's was mumbo jumbo!
Had someone join the Forum this week, a rare occurrence..
Heard from the gentleman in Spain that out GH rep Simon has been in touch, good news.
Had an enquiry re the sails I advertised and the mast, but sadly I have not heard anything more... hopefully he has an Eventide 24 to finish...
All for now, got to get the post done before the heavens open!
John
Thursday 27th July 2017.
After a promising start this sailing season has descended into a wet and windy one, yet again. We even lit the log fire the other night it got so cold! Like so many I have not been able to get afloat much, what with pressures of my Seagull business and the availability of decent weather... hoping for better after this damp spell has passed.
Heard from out WW rep Tim Fenner, he has managed to get some sailing in this year! Not only cruised to Kent earlier but now is up on my old stamping ground, the London River! So long as the winds are not too boisterous the damp should not worry him, he's from Leeds!
A small select group of us met up at Boreham again last night, a great meal too. Great conversation, we may have even mentioned boats at some stage!
Just adding a local Eventide to the 'For Sale' page. She is the 27ft Dutch built Kesteloo Eventide 'ISIS'. We have known about her for many years but never managed to catch up with the owners. they have now come to us to help them sell her. A great little boat, strong! Needs a bit of TLC but to a closet blacksmith she should be a doddle!
Welcome to more new members!! We have had a little rush.
To Iain fish in Penzance no boat details as yet, but is he looking at one locally we wonder??
To Wayne Matthews of Gravesend who is after a Senior CD and to Andrew Donald, Sorry Andrew think I got the first name wrong earlier, as it was maybe a relative on the PayPal. Andrew has just made a donation on line for the CD of the Eventide. In the post later today!!
The GH 'Safrel' is the one Chris in the Netherlands saw on the net recently, wasn't she in the west Country, Penzance way?? https://www.apolloduck.com/boat.phtml?id=526183
Tim Fenner tells us there is a good UTube clip about one of ours that took 37 years in the building.... https://www.youtube.com/watch?v=o6ZF6WOiK48
Worth a look!! Shame there was no sailing pics at the end. Well done to Bill and we hope he and his family get some years of sailing fun with her! YM interviewed me for more background on the WD and an article appears in YM.
Good sailing,
John
Thursday 20th July 2017.
After one of the heaviest and longest thunderstorms I can recall, with over 2" of rain I was amazed when I lifted the cabin sole to find just dust! At last I appear to have managed to seal the cockpit floor! Must say the boat looked clean, with the torrential rain we had it should have done!
Visited a yard in Maldon this week and the owner has broken up 'Mayna'. I have offered to advertise or at least mention the Eventide 24 mast boom, spreaders and rigging he has for sale. £200 secures! If you have an Eventide 24 with an old wooden mast, this could be for you.. A bargain at this price and it will not be about for long I suspect. If you are interested ring me on 01621 778859. Collect from Maldon, Essex.
Heard good news today that the GH at Tollesbury that sank after a long refit is sold to nick, who used to own her and will restore her... Good end to that sad tale we hope.
Welcome to Andrew Donald, just enrolled and we have another member of the Forum too.
Numbers creeping up there.
You may have noticed a new counter on the home page, we are not sure why but the old one died a while back, not recording at all eventually. The new one appears to be working at the moment, we will see.! Thanks to webmaster Peter for this.
A reminder to use the EOG EBay search page if you can, anything bought there adds a few bob to the Webmaster. I bought a new lawnmower through it last month, will be interesting to see how much that bumps up the monthly donation...
Well it has all quietened down outside now, the rain gone, for a day or two at least, but Saturday looks to be atrocious, Gales and thunderstorms with heavy rain, not good for anyone.. Be careful if you are out there, me I will be at the local village show, safer than being afloat I think!
John
Sunday 16th July 2017.
Yesterday was St. Swithin's day, and of course it rained! Myth has it that if it rains on the day it will do for the next 40 days. Actually there is some basis of truth in this. 'Unsettled' weather at this time of year often lasts for a month or more. Oh great! However I see they are predicting another heat wave, punctuated by heavy downpours! So old Swithin was right!
Had an interesting query in yesterday, from Simon who is building a model Senior. One of the measurements was fuzzy on his drawing. By going to view the file on the PC and with the magic of the computer, one could magnify the fuzzy bit and see it was a number 2 not an 8. So 1/2 inch not 1/8th, makes a difference!
One thing I pointed out though, boat building is an art, not a science.! We saw the disasters when engineers built some of the first Eventides and stuck religiously to the drawings, rather than use a fairing batten as us artists did! Y.M. corrected that error in 1973, but not before a few dozen boats had appeared with rather full bows and kinked rubbing bands!
One of these may have been 'Mayna'. Sadly not easy to tell today as when I visited her in Maldon last week the wrecking hammer and jigsaw had done it's work. She had been for sale for £1950 on our pages, in a very poorly condition, but as I suggested to the seller, the price was way too high and no one came forward. She has had the little 7.5hp Farryman diesel removed, that may will be good, with only 2 years use on it in the last 18!.. Anything else of any value had gone. Doubt they will make more than £500 for her, which is all I suggested she was worth. Her demise due to being left open to the rain and many fittings and planking, seemingly, not sealed well. The rot ran wild. Sad to see. Nice Ali mast and boom, but sadly the matching tabernacle had been removed for use elsewhere?
Lucy has contacted us to tell us that the only Steel Noontide to have been built, at Conyer, is back on the market. She is at Woodbridge. asking price £16,500.

You can see the advert by clicking here:-
http://suffolk.boatshed.com/maurice_griffiths_noontide_32-boat-237131.html
Had an enquiry re a 'Waeco' fridge yesterday. John Hopthrow has a problem with his, anyone know a fridge engineer in east Anglia? John is in the Walton Backwater for the summer, lucky him!
All for now,
John
Tuesday 11th July 2017.
Fiddler's Green was out crossing wakes on Sunday, met three members, photos to follow!
The wind was not as kind as I would have liked, but we had a good sail out to the Nass beacon and back up river till we were alongside Radio Caroline, then the wind veered and increased, so to preserve marital harmony the main was promptly dropped into the lazy-jacks and we sailed on under genoa till we were headed. So we puttered up to Maldon, right up to the Fullbridge where we spotted a sad looking Eventide in a yard, being stripped for bits... I won the sails later that day on EBay. That is another story!!
Sister Sue and Champion round UK crew Keith. The boss smiling as I had just lowered the sails!
We waved to the owner of the Vulcan at Maldon and got pics of him and the WW 'Lavela'. Another owner, Simon, with the Atlantic Clipper 'October Girl', had buzzed us on his new toy, a rather nice rib!
Simon in the newly acquired Rib! The WW LaVela, laid back as ever!, and Malcolm relaxing on his Vulcan.
On turning for home the wind did the normal 180, so we had to motor all the way back. Again looking about we were almost the only other boat out there. Yet it was only 1400. Wind strength never exceeded 4 so where were all the boats? Safely still moored... so if no-one goes out on a good day, looks as if the likes of us Eventiders will have the river to ourselves more often!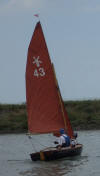 Friends Mick and Sarah, out in their neat dinghy, up near Maldon Hythe. They supplied the live music at our wedding 28 years ago, our house warming 19 years ago and next month booked for my 70th birthday bash! The Metric Foot Band! Lively modern folk!
We had been watching an EBay auction for an Eventide, the auction closed at £1600 odd and I hope she sold, but think it may not have reached her reserve. The owner, Nick, is selling because he is taking on the damaged GH at Tollesbury. He was a previous owner and had sailed her many thousands of miles and could not bear her being broken up. Good luck to you Nick, look forward to seeing the updates on your rebuild once you get her back to your home base.
Bede, a 'friend', who has been looking for another Eventide after he sold 'Lady Gertrude' has bought a Falmouth Gypsy instead, for now! However he reports he has spotted an Eventide under covers down in Dorset, where he moors.. more info on this one later.
As the rain gently falls here and I retreat indoors for a bit, (well it is Wimbledon fortnight!), time to edit a few more pages on the site. Shall not have to water trees for a few days!
Have not seen it as yet but there should be a page or two about one of the designs and a mention of the EOG. Watch out for the July edition of Yachting Monthly.
Good sailing if you are out there, remember the oilies!
John
Wednesday 5th July 2017.
Weather seems to have settled into an unsettled routine, well it is Wimbledon Week! At least the wind has calmed down, so hope some of you will be out there sailing. I intend to be!
Matt Ward contacted us a week or so back and was going to enrol, if you are reading this Mat, it has not come through as yet....
Had a mail from a Eventiders 'Friend' an ex Senior, ex Eventide and Ex Barbican owner, he and his wife were dropping into Bradwell with their latest boat, a 40ft Lee Choy cruiser. A solid boat at nigh on 14 tons and full of Burmese Teak! Built in Taiwan some years back this blue water cruiser was magnificent, loads of teak everywhere and for 40ft only one spacious double bunk! Designed for just a couple to sail off south till the butter melts! but then with the huge fridges and freezers aboard, that would never happen! Nigel and Heidi had removed the air conditioning unit! With 6ft draft and a long fin keel and separate skeg hung rudder this was a big boat to manoeuvre. With the new Beta 50hp though it was easy enough Nigel said. Look forward to crossing wakes and getting a pic of her underway, Nigel says that just getting the main up is a job and a half!
Had a plea in from a fellow sailor, Geoff Chapman. He asks:-
Not sure whether you can help. I have or am in the process of selling my bilge keel 23ft. Boat. I had a look at a Halmatic 30 but this was sold very quickly. I like the sound of a long keeler, directional stability and solid underfoot. My sailing, limited as it is has been on relatively light bilge keepers on the east coast. I have owned by boat for 11 years, so in many respects something of a novice. Do you know of anybody with a long Keeler around the 30-32 mark that would be prepared to let me accompany them, crew for them so I may gain experience of a long keel boat. Based on the east coast, but relatively mobile. Hoping you can help me pick my new boat. Regards Geoff. 07881 915262. mail gchapman@barker-associates.co.uk
Can anyone out there offer him a sail on a 30ft boat with long keel, a Barbican maybe??
That's all for now, off to he boat to make her ready for next sail....
See you on the river.
John
Thursday 29th June 2017.
Had a Mail in From Matt who lives aboard his GH 'Marschallin' in Brighton, seems he may have been one to have got caught up when the enrolment page failed some time back, thankfully he mailed us and now we know so he is enrolling again. Hope others did not get caught....
We had a great evening in Boreham last night, sure they must have a new chef! The meals were even better than last month and reasonable! Nice to be welcomed in a regulars, even if it is only once a month! Shame it is not an event others seem to want to join us at....
The weather here is unsettled, at least not so windy today, but always threatening rain. Same for the next few days it appears. Hope to get out for a couple of nights shortly, need to soak in some of the magic of those creeks!
Heard from one of the sellers on our pages yesterday, hoping to be able to remove the boat and mark it as sold, shortly!
Heard that 'Bonita' is laid up ashore for the summer, sadly the owners not ready to go sailing at the moment, hope to cross wakes with her next season.
Heard from some friends in Poole, they had organised a Seagull event. Hope to be there in F.G. next year as a stop off on our round UK trip, part II! Participating? Of course, we have our trusty Seagull stowed on the stern!
Got a new crew member willing to learn and come with me for a good part of the trip, he popped over to see us tonight, on his new motorcycle and made an hours ride just to help me in the spinney and of course to have one of his Nanny's dinners. We are planning some trips when he breaks up from college. Good lad!
With the temperature down to a pleasant 16 degrees, it makes for comfortable sleeping and thankfully our two newest grandchildren will be cooler too... I took this photo of them a few days ago..

All fluffy and cute, but watch those talons! They are about 5 weeks old...
All for now, hope you are out sailing!
John
Sunday 25th June 2017.
Despite the warm weather, not many have been sailing, as we have had F6 or7 winds for a few days...and some impressive thunderstorms last Thursday. I was down the boat for a quick sail, but thought better of it as the lightning was touching down nearby.... so my chums and I retired to the bar for lunch, by the time we were done the lightning had gone, but was replaced with F7's! Commiserations to those others waiting to get out.. today not too bad and tomorrow even better... rearranging work schedules!
E-mail has been quiet for a few days, but I have had a few pictures of the Dutch sailing event in.... Thanks Chris..
As you can see they were blessed with decent weather and a fair turn out! Cannot as yet put names to all the boats or owners but sure Eilard, our Netherlands rep can.. Note the natty kedge anchor launch and storage device on the last pic.... Like that BBQ device too, cool enough to just sit it on the deck! Seeing them enjoying a glass brings back memories of Gose (is that how you spell it??) and its special clubhouse with honesty box...
This Wednesday is the last in the month, so we shall again be meeting at 'The Grange', Boreham, Essex, for a meal out. If you would like to join us, please ring on 01621 778859.
As I am not off sailing today I'm off to start to shape the new bowsprit for Glasstide, so when her owner is fit enough to get back down to her, another job ticked off his list.... Get well soon John...
All for now.
John
Chris in the Netherlands sent this in. One for Summer 2017.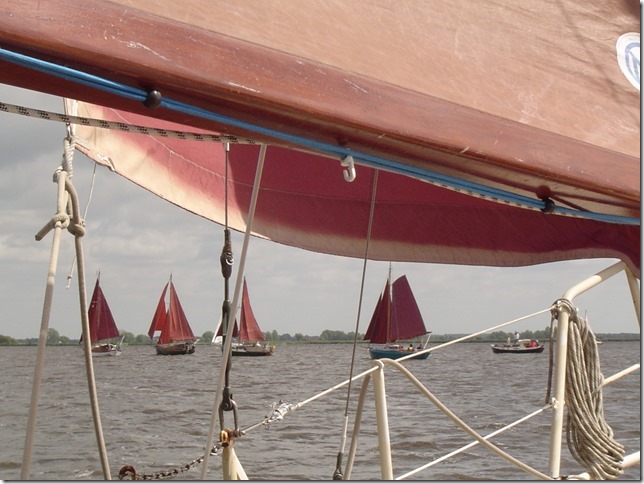 In 2012 we had the first reunion of Maurice Griffiths and Ben Bouma designs held in Gaastmeer. That was a very nice meeting and Fluessen was decorated for a weekend with superb classic sailing boats. We then agreed that we would repeat the meeting every two years on the first weekend after Pentecost. In 2014, we repeated the meeting. In 2012, we had eleven participants in 2014 less, namely seven.

And now for something important from our friends across the North Sea!

The 3rd Dutch reunion!

For the third time the reunion of YM designs in the Netherlands will be held.
Dutch reunion June 17th/18th
In the weekend of June 17th the 3rd Dutch reunion of Maurice Griffiths designed ships and
connected will take place in the Frisian village of Terhorne.
For information:
Eilard Jacobs
Griffithsreunie at upcmail.nl
Or
+31 645693288

If any MG owner in the Netherlands has not heard about this meet please contact Eilard at the mail address given.
Further details from Chris...

The sailing season has really begun. Time for an update about our reunion on 17 and 18 June. We spend the night in the museum harbor of Terherne. We have arranged a fee of € 10 per boat for the Saturday night (excluding tourist tax). - Toeristenbelasting (vanaf 12 jaar) € 1,00 per person per night
See website here http://www.terhernehaven.nl/

I propose the following program:


Saturday 17th

13.00 pm : Meet on the west side of Herensylbrêge at Terherne

Afternoon joint sailing trip (details discussed on the spot)

Around 17.00 sail to the port of Terherne

Evening after the drink a dinner according to agreed recipe (see below)and further we will see
Agreed Recipe: Everyone provides a dish or accessories (I will send a subscription list a few weeks in advance).
(This is so people can make & bring (to share with everyone) dinner items such as Soup, Pasta, Spag Bol sauce, Paella etc,basically whatever is on the subscription list.

Sunday

Morning: joint sailing trip (to Start, maybe first a cup of coffee)

Noon: everyone leaves

Trial Recipe: Everyone provides a dish or accessories (I will send a subscription list a few weeks in advance).

Please take note of your comments, suggestions and corrections on the list.

Nice to see you all again.

Eilard


Wednesday 21st June 2017.
The Summer Solstice!
Today is the hottest Solstice day in history, what global warming? After 5 days of scorching weather, everyone is now looking for rain and a break from the heat. As is normal in the UK the weather is breaking with torrential rain and thunderstorms. A bit up country from here at the moment, but bet we will get them. May save me watering the trees!
We were out, my regular crew and I, on Saturday, it was idyllic, F3 with wall to wall sunshine, load of sun cream and hats all round. We spent all day out following the Thames Barges and the Fishing Smacks and Old Gaffers. I will add some pics later..
Sailing out to meet them at the Bench Head, Barges and Smacks. The last picture of Reminder taking the finish gun! Right in my ear!
What amazed us was that we were one of only three or four boats following them! The river was more or less empty. Where was everyone? In Bradwell only half a dozen boats moved?? We did manage to cross wakes with one of our members in the WW. 'Lavela', I will add a pic later...

However I was not out afloat Sunday and it was a similar day so many may wonder why my boat was still firmly moored all day!
We have been busy here, sent all the drawings of the WildDuck out to Africa to Joop.
Not heard back from the person wanting a set of 'Teal' drawings as yet.
Robin with the GH Wine Not down in Poole has been in contact with one other member and they are off to sail round the Isle of Wight, or at least watch all the boats that are doing so in that race! If you want to get in touch with Robin for a meeting in Poole area simply mail us enquiries@eventides.org.uk and we will pass your mail on, or scan though these pages and you will find the original mention of this with Robins disguised mail address... you know, ditch the spaces and the 'at and substitute @.
All for now, out to water some trees, in case it does not rain. Have been asked for a pic of these, will add it later!
From the left, part of the hedge, a wild cherry, looking down a tube, a rare Bee Orchid! and a Larch.
All bar a dozen of the 1350 plus trees and hedge plants, growing well!
John
Friday 16th June 2017.
Had all gone to plan, in a few days time I would have been setting off on part two of my 'Fiddling Around' trip. Sadly not to be.....
As it is the boat is ready and I am now fit again, but I have lost two of my crew because of health issues. So this season I am hoping to train new crew members so I can set off next summer. hope to make the most of this lovely weather...
4 years ago it was cold and 'orrid', this year has turned out to be great, thus far anyway, and the long range forecast good till well into July, long may the sailing weather last.
Hope you are out enjoying this spell of warm and gentle weather.
Had a couple of requests for drawings, a Wild Duck wanted by new member Joop in South Africa, welcome Joop.
Another member is after a set of Teal drawings. Awaiting donations from both before I send the drawings out....
Bede has sent some pics of a sad looking Eventide 26 moored in Tobermory harbour... she seems abandoned. hatches open.. Always a shame to see this. Someone spent half a lifetime building her... (seems like I spent half a lifetime building mine! I am fortunate to still be sailing her 27 years after launch...).
Lucy has spotted 'Peterwit' up for sale, listed as a 'Iylix MkII' You would have thought the broker would know it was a Kylix....
The superb GH Serenity has had another price reduction on our pages, I am still waiting for Ernie to come up!
Not heard from anyone re a price increase on our for sale page, was that a wind up?
Blackwater Barge Match, Smack race and Old Gaffers Meet and race Saturday. I will be out there, winds F2! Drifting match!
See you on the river.
John
Sunday 11th June 2017.
I have been out of action for best part of a week having had my kidney barnacle zapped Tuesday, but from what I saw the weather whilst I was 'out of it' it was was dire, floods and bits of tree everywhere, still a 'strong wind warning' in force for the Thames Estuary today.. So have not missed many good sailing days!
We have had several mails in that I have yet to respond to, sorry for delay.... requests for CD's of drawings etc and an update on the Eventide 'Vieve'.... will get back to you all asap.
Also had a message by phone from someone with a GH for sale, sorry, terrible line and could not catch names, no number left on answer machine... but I think wanting to increase the price??? Please write a mail or letter, we only alter adverts if we have it in writing, to protect us both!
I was hoping to get to F.G. today but I have a problem with some antibiotics that keeps me close to the bathroom, so not firing on all cylinders as yet.... However pleased to say the barnacle seems to have been successfully zapped!
At the moment I am just pottering about in the new Spinney and looking out over an empty Blackwater... No one sailing!
Pleased to report the rain has done the new trees the power of good and the stakes we fixed have protected all the young trees from the gales. All looking great. Wonder how long it will be before some of these trees can be made into our boats!??!
I intend to be out afloat next Saturday for the Blackwater Barge match, the Old Gaffers race and the Blackwater Smack race. H.W.'s 0900 and 2100 approx, they sail out to the Bench Head or Clacton, so that's where we will be, drifting about no doubt, as the gales seem at last to be losing impetus and next Saturday is supposed to be F2's.
See you on the river...
John
Saturday 3rd June 2017.
Red letter day for John Burke last week...
After more than 50 years in the building, his unusual 3 Tonner is afloat... unusual because the original builder who started the hull built in Clinker. Is this the longest build time ever! See the story on John's building page!

Well done John!
Now we want to know what she is called!
I have reassured myself that I am not going daft, as, at last, I have turned up my super quality sleeping bag I lost last season.. It was washed and carefully packed away in a plain black sack at the back of a cupboard where I would never have looked for it... how many other now have a list on the wall of things you have mislaid! Another ticked off as found it. Still looking for a recognition book on trees I must have put somewhere really safe... Are you like me??
Again last night we had a wonderful lightning storm again and more welcome rain, so long as it does it at night, as in Camelot, everyone will be pleased. We have a long way to go here to catch up with the rainfall we missed over winter. Essex is supposed to get just 20 inches, not a lot by Devon or Cumbria standards but we got just 8. Sadly the 100 year old Walnut did not survive this... and the Sweet chestnut has died back too. Still Wimbledon soon, will pour then...
A get well wish to John Stevens the Database Manager, he has been in and out of A&E and hospital for some time now, but I'm told they have moved him up the list so looking at an op in early July.. hope you are back on your feet soon John. Glasstide is calling!
Me, I am going to be out of action for a bit next week, as I recover from the effects of the anaesthetic. Off to get that barnacle zapped, so there may be a slight delay in responses to mails and posting more on the site...
Re the site, we have just broken through the 6GB barrier! This site has become amazingly large and wins praise from many quarters, thanks to all of you sending in info. Thank you for your support.
The Steering group and John Stevens in particular, are helping with the update of the old EOG P.C. We had a bit of a scare last week as it crashed after an update to it's old 'Vista' operating system. Thanks to John Steven's advice some time back, we run a program called 'Acronis' and this was used, with a recovery disc, to fully restore the P.C. We lost nothing.. However as a precaution we have blocked any more auto updates and are actively looking at a new Win 10 machine to a much higher spec...
The EOG machine is used solely for the EOG website maintenance and mail, and runs alongside my SOS business machine. (It shares my monitor, keyboard and mouse... also we share a NAS machine).. I would not say it was over taxed. I blame Microsoft. If they did not keep amending their operating systems and withdrawing support for older versions we would all be a lot better off, in more ways than one!
At the moment a local firm, who built my SOS machine, using cheaper 'Box damaged stock' sale items, are looking at what they have that may suit us. John S. has laid down a suitable specification, that appears very sensible. The present machine is still working well and has loads of memory but is 10 years old now... so 10 years of wear on the drives and the DVD recorder... no point putting Win 10 on an old machine...
We are working on the correct solution.
I am also working on a solution to my inability to update the SD card in my Lowrance plotter. A Navionics gold card. Cost me £100 for the updated card and I cannot get chart updates??? The company cannot work out why their program does not work for me, but they have been unable to tell me how many others can and do use the program to update cards. From what I can find out speaking to other boat owners, no one ever tries! Certainly not heard from any EOG member that does... nor anyone down the marina, they all just plug in the card and use the plotter.... some have never updated or changed cards in 10 years!
Last I heard Navionics UK were speaking to someone in their Italian office to find a fix??? Why Italy? no idea.
I will have to go back to the USA parent company if I do not get a result. Time to start writing letters to the sailing magazines??? Think Navionics need a kick in the transom.
Off to the boat later to check her out... and put my sleeping bag aboard! She should be OK on her own for a week.
Catch you all when I come to!
John
Thursday 1st June 2017.
A select few met at Boreham for an excellent meal last night, sorry you missed out!
The GH at Tollesbury has just had a drastic price drop, to £1750 or near offer!
Just as a source of spares this has to be a bargain, you just have to transport her away... As a rebuild project this now makes it very viable, if you have the expertise and time..
The weather continues to astound, sunshine and lots of it with F3 winds! Hope you are out sailing! Cannot last and they have just said as much, with warnings of more thunderstorms and 25mm of rain tonight!
Advance notice of sailing event. Saturday 17th June, less than 3 weeks, Blackwater Barge and smack races also OLD GAFFERS meet. Hope to be out on the Blackwater to watch this.
Advance notice of break in communications... From Monday 5th June for a few days I will be out of action, so no updates or answers to mail till I am on my feet again, going to get the remaining kidney barnacle zapped!
Heard from Lucy of another GH for sale, see the below....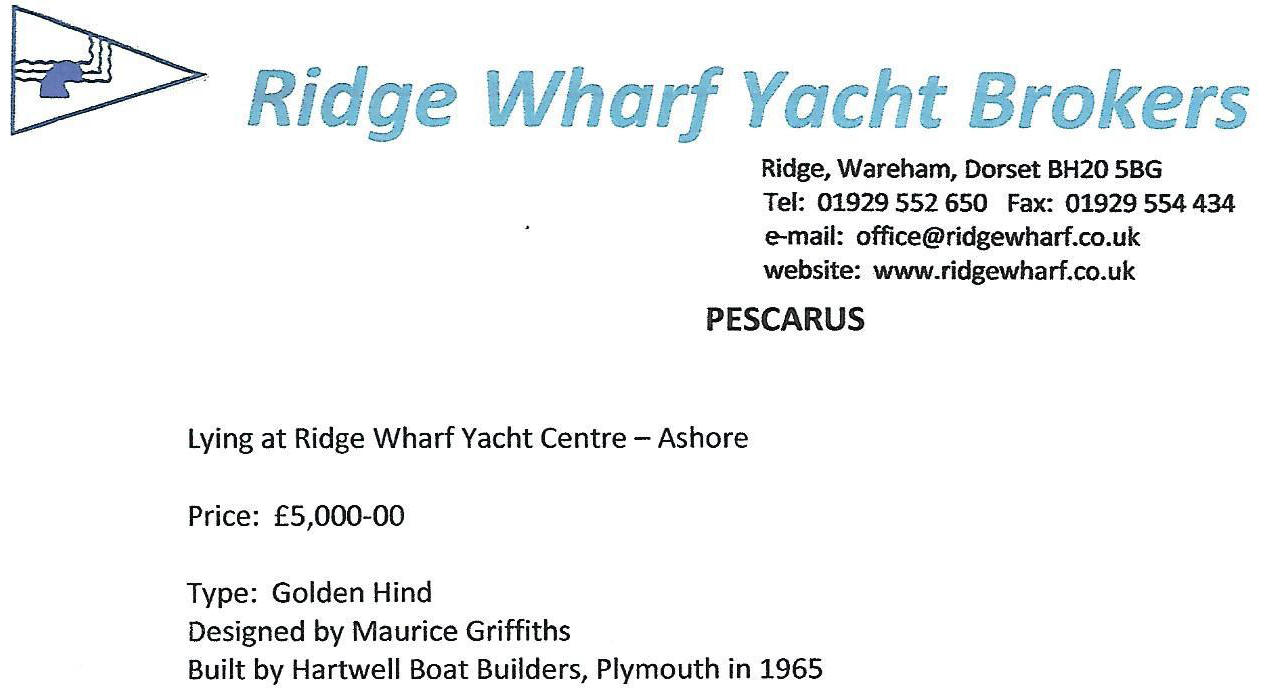 Sounds as if it needs some work, but is largely undamaged by the look of the advert. If you go for it tell them where you saw the advert!
Tim Fenner is out on the Blackwater this week, and has chosen a great week for it. Before he sailed off he told me to look up Dick Durham on U tube. Dick has purchased the sister ship to 'Olive Mary', a 1930s designed classic. The film clip is interesting not least for the sailing kit Dick has now adopted! You have to see it!
All for now, off to flatten a strange battery!
John
P.S. just updated the Fiddler's Green preparation page, as now she is back in commission...
Monday May 29th 2017.
Great to have a Bank holiday weekend when I do not feel obliged to be out at 0500 on Traveller Watch! Instead, yesterday we went out on the Blackwater for a putter with not a care in the world! would have been great if there had been any useful wind, but as it was we did engine trials.. 12 miles or so to Maldon and Back. Barely a breath of wind, and if there was any it was on the nose.
So typical of the British summers, 3 days of warm sun followed by a couple of thunderstorms, we just got all battened down before the rain yesterday evening, and it cleared the air to leave a great evening. However during the night we had an hour of lightning and rumbling, the boss slept through the lot, but on board, one odd rumble from the anchor chain and I get a dig in the ribs!
Wednesday meeting at 'The Grange', Boreham at 1900 for a meal. If you would like to join us, give me a call on 01621 778859 and I will get extra chairs!
SSR. How many have one?
I had not realised they no longer send out reminders! So mine had lapsed 3 years! Opps. But the guys were good and directed me to the website where I could re register and keep the original 1st day of the SSR number. (86!!). I had just started building in 1983... the new certificate dropped through the letterbox Saturday. Good till 2022, wonder if I will renew it again?
Had to run the life-raft in for service Friday, a costly exercise every 3 years.... £300!!! You can see why so many hire them for a fortnight just to do the North Sea crossing... I got mine to do just that, used it for several trips and then used it on my round UK trip in 2013, and as I was intending to set off again in 2015, 16, and 17, now 18... have still got one of my own. (not the original, sold that a year or so back and bought another, just a year old... for a considerable saving. ) After this service and if I get to complete the trip round the UK next year, I will probably think twice about having it serviced again and may even part with it, as I suspect by then I will not feel much like world girdling or even round UK trips!
Do any other owners own rafts and get them serviced every 3 years? Beginning to think I am a bit of an odd ball as no one has come back telling me they too keep all up to date corrected charts or plotter cards either....
Date for the diaries, if you like that sort of thing, Blackwater Barge and Smack race', Saturday 17th June... May be a good day to be afloat...
hope you are out there enjoying it, and if sailing off for a few days, keep a log and send it in to us..
See you on the river,
John.
P.S. Thought I'd let you know I have just managed the impossible. I have a battery that now has reverse polarity! At first I thought I was going crackers, then that my multi meter had thrown a wobbly.. but no, it apparently is very possible. I now have a fully charged battery, but with the terminals wrong! + for -... Fortunately it is not a 12v boat battery, but a small sealed 6v battery for an emergency lantern.
I had not noticed when I connected the dead battery to the charger, that the end terminal covers were both red.... Opps... As the battery was quite dead it is possible and I have proven it, to reverse CHARGE a lead acid battery.
The experts tell me it will work on a normal bulb as a normal battery and I could continue to reverse charge it and use it..... but not on the little fluorescent I had it for as that is voltage sensitive and it is difficult to connect the battery inside back to front! So now I have to try and discharge it on a normal filament bulb, till the battery is quite flat and then charge it the correct way. Trouble is they all tell me that by doing that , flattening it, will destroy the life of the battery and I may as well toss it away.. but got to have a try.. Really never thought it was possible to reverse a battery.
So watch your polarity!
John (would you allow me to jump start your car!!)
Friday 26th May 2017.

The anniversary of Dunkirk.
The above photo lifted from the RNLI newsletter. Below another article of interest to us.....
Float to live: Fight your instincts, not the water
You fall into the water unexpectedly. What do you do?

a) Swim
b) Panic
c) Float

Many people would fight the effects of cold water by swimming hard or panicking – two potentially life-threatening instincts that can quickly lead to drowning. Floating until the cold water shock passes could save your life.

As part of our Respect the Water drowning prevention campaign, we're urging you to fight your instincts, not the water, and remember one simple skill – floating. See how to float in our short film and interactive guide, then please share with others to improve their chances of survival too.
Good advice! click here to go to the RNLI site.
With the temperature for the last few days up in the mid 20's it is a far cry from the weather of 4 years ago when I was in the first week of my sail to Scotland and beyond. We had ice on deck! funny old weather.
Nigel, ex Barbican owner, has sent in some pics of one of the most unusual Barbicans we know, Avril's Junk rigged boat. pics to be added to pages shortly. Anyone any tips on sailing Junk rigged boats can assist Avril?

Christian has sent in a page of pictures showing the ongoing restoration of Lady Gertrude. She has the decks off now and new bits going in... she deserves it... she has managed to sail all the way round the UK!
Had a request from Robin of the GH 'Wine Knot'. He would like all owners and sailors in the Poole area to get in touch as he would like to organise a meet!
If you are up for it in your Senior of Eventide or as a friend in your snappy, well contact Robin by e-mail.. robinlewin at btinternet.com (you know the score, take out the space and the 'at' and replace with @).
Phillip in New Zealand has sent in a link to a boat for sale there that purports to be a MG design, but which one?? I think the underwater shape looks like a Levanter, the 33ft is right, but the deck and superstructure is very different, what do you think..
https://www.nzboatsales.com/listings.cfm/product/maurice-griffith-36-steel-cruising-yacht
Back this side of the world I have been slowly loading the kit aboard F.G. and setting up the rig etc. still have a way to go, loads of gear at home still and the rigging screws all to tape up as yet, but hope to be ready for a first sail, or rather drift, on Sunday, supposedly F1 followed by thunderstorms! Got to time it to be back in before then!
Tim Fenner will be out on the Blackwater from Monday evening for a week, in 'Wedjit' his leeboard Waterwitch. If anyone is out there for the Whitsun week and fancies a sail in company, call him on VHF or contact us here with a mobile number and we will pass it on to him...
Sadly until I have had this kidney barnacle zapped on the 6th, and have recovered, I shall be only doing gentle day sails....
See you on the river,
John
Friday 19th May 2017.
F.G. is back in her element, see the preparation log... Hope to get all the sailing gear back on board next few days and out sailing in her soon... but not far till I get the remaining barnacle in the kidney zapped! (June 6th!).
Heard from Simon in Australia, an associate member, he wants a CD of the drawings of the Senior and has just made a donation for them, in the post later today Simon...
Had an update on Mat's Senior project to add to the pages and will be adding more pics of the Eventide 'Everjoy' later as well.
After so long without a drop of rain here, the heavens have opened and it has not really stopped for days, only for long enough for me to launch the boat yesterday! In the sun?? Must have done something right!
So far we have had 3 inches in the last 5 days! Hope this is not an indication of the sort of summer we are going to get! Personal reminder, reproof oilies!
John
Tuesday 16th May 2017.
Had a great series of pictures in from Michael with Everjoy, she is afloat again. Michael has arranged a get together with Ian Wilson who rebuilt her and Tony Woodford the original builder, look forward to pics of that meeting! Quite a few people have been involved in saving Everjoy over the years, not least John and Ann Morgan who saved her from destruction at Tollesbury 15 years back and my brother in law and myself who retrieved her from Tollesbury to here when John was poorly and went to live in France... So pleased we found someone, (Ian), to take her on..
I will be adding the photos later..
Had an interesting mail from Tim Fenner, one of the new steering group members. I had met him down at Bradwell a week back for a pint. He had a very good sail over to the Medway and Swale and back. He told me of the fun he had with a Navionics card. Supplied with his Lowrance Elite7 plotter it would not work. so returned it to Navionics. they told him that plotter did not have enough memory so supplied him with a slightly smaller card with out the northern European charts on it. That worked.
Prompted me to call Navionics and find out how my card was doing. You may recall I could not update it. Well surprise surprise, neither could they, the program had a 'glitch' they said! However they then promised me a new card with an additional years updates for £100 and they would, when they could, reload my old card with today's charts and updates and though it could not be updated again, it would be OK as a back up..
Would like to hear from anyone who has tried to update a Navionics chart card with their 'chart installer' program, how did you get on... or does no one update these things...
Wonder too if I am the only person to get updates for paper charts and do them?? Worrying that some do not even possess up to date charts, let alone correct them!
Been spending a little time on my boat, now the new woodland is all planted up and growing. Yesterday started the motor with my simple 5 gallon container of water hung on the stern and a hose from it leading to and poked into the seawater inlet. A garden hose trickling into the 3 or 4 gallons in the container to keep it topped up. There is a hole cut in the side of the container for the exhaust to empty its water back into it. Recycling the water this way saves a mess and allows the engine to warm up quicker...
I got this idea from Peter North, of Wedjit. I built one for John Stevens to use on his Glasstide... so we could sort his little motor out before he launched.... easy to do with a few plumbing bits and a length of 1/2 inch hose... just have to find a scrap 5 gallon (water) container. The ones I used were in fact originally oil containers, but easily cleaned. Notice one of our members has copied the idea, (it is on the website somewhere!) and has published it in PBO this month!
I can run up the motor for at least 30 minutes ashore this way, get all the oils nicely warmed up and then, as yesterday drain engine and gearbox oils and refill, change filters too. I used my new £7.00 oil suction pump on the gearbox for the first time, so much easier than sucking on a long tube by mouth, but I may miss the taste!
I looked at the anodes on the heat exchanger, there are two, and found them totally gone. In just one season.... Replaced one but could not find a second in my box of spares aboard, so will replace the other one afloat, an easy job.. (Have just bought a length of 10mm zinc anode to cut up and hammer into the old anode brass bolts. A lot cheaper to recycle the anode bolts than buy new every time!
I hope you too have checked out that motor, we rely on them so much these days, but fear some rather ignore them....
I used our EBay page last night to buy the bare rod anode material and a replacement oil filter to leave aboard. (Like to keep one of every filter on the boat, just in case....). Along with belts, pump rotors, even down to a spare Ali exhaust with water injection... they do not last forever... 7 years is about right. New one has only been on a year so far...
I refilled the stern tube greaser and whilst doing it I noticed a tiny trickle of water coming from aft and heading forward! A leak"!""! We are ashore???? I soon found it was a from gallon plastic bottle of antifreeze stowed aft, I had moved it and it had cracked. A lesson here, older plastic bottles seem to degrade! I whipped it off the boat and laid it leak upwards on the barn floor. No more leaks. Took it home and decanted into newer gallon bottle, a just emptied windscreen wash bottle made of a better more flexible polythene. I managed to remove the antifreeze labels and switch them to the new bottle too!
So I am about ready to go back in, later than planned, but with 99.5% of jobs sorted, so feeling pleased.
However having seen the weather for the next 10 days I suspect I will be carefully picking my times to load all the kit back on, to avoid the rain.
Must not complain, at least I am not having to water the trees! (We have now located a usable, full, well on our land and have an old submersible pump with float switch and timer to use now, to water the trees, as I bet there is to be a hose ban soon, despite the recent showers..).
Where is summer...? Barely a month till the longest day...
John
Tuesday May 9th 2017.
I have just added pics of the GH Charisma in her new home to the GH pages. I have also added a Cockler to the MG designs page... another pic of an Atlantic Clipper to their pages...
There have been several mails flying back and forth as David with Charisma is looking for GH bits, namely a mainsail, a boom and many other items to enable him to restore her.
We have had communication with Yachting Monthly again and are pleased to have been able to assist them.
I have passed a load of information on to the new owner of 'Neptune's Nereid', that boat once built and sailed by our good friends Jim and Ester Smith. Sadly Jim is no longer with us, but his memory has been captured in film as Esther recorded the whole build on camera and we have it on DVD! A little bit of social history... The time when so many of us became back yard boat builders...
Talking about working on boats, hasn't it been cold in the south of the UK! A cold NE breeze for days now has pegged the temperatures to 10 or there abouts. Out of the wind in what sunshine got through, sometimes we got to a heady 13 degrees here in Essex. What happened to Spring?
So cold today I gave up all thoughts of going to the boat to polish the mast and hull. Even though she is inside, concrete barns are cold places if the sun its not beating through those skylights! So instead I decided to update the SD card in my Plotter. Or so I thought. After a couple of hours of problems, even having on line chats with a lady in the USA who tried to assist, we all had to admit defeat and having spoken to the UK main dealer, arranged to send the card back there to be updated manually. By pigeon post! Technology... great when it works...
Seems they do not get many people updating their plotter cards?? I feel it is like paper charts.
Am I alone in getting the notices to mariners or corrections and updating paper charts? So many do not even carry paper ones, but rely on the plotter.. Not good practice in my book.. but even then it seems owners buy the new whizzy plotter and card, use it and never update it, OK the updates are free for a bit but after a year you have to pay, but with so many alterations it has to be worth it for your own peace of mind, doesn't it??
Or am I the only one to try to update a Navionics card.... From what I have heard it does seem so, as the 'updater' program does not seem to work....
With any luck I will be polishing mast and hull over the next few days, touching up that antifouling and reaving those halyards, ready to get back in the water, all we need now is to shake off this delayed winter...
John
Sunday 7th May 2017.
After a few hectic weeks doing 'other' things I have at last been able to devote some time to the boat. With the assistance of Phil one of my friends and regular crew, the antifouling is on. I will have to touch it up on launch day of course as the trailer hides a few bits of keel etc. Launch day.. Had all set for Wednesday, well I was working towards it.. Only to find the road past the Farm is closed for 2 days!! Road works.. So a quick look at the weather rules out any day later that week!
I am off to the boat shortly to take halyards and the sails aboard. A quick polish of the mast and topsides and a touch up on the Sikkens.. Should take me a day or so. Then re-reeve halyards, trying desperately to get all the right way round this year!!
I have a new anode to fit to the hull and the prop to polish and that's it... I thought I could easily do all that in 2 days, now I have a week.. See you on the water....
Hello and Welcome to several new members!
To David who purchased the lovely GH 31 'Charisma' on EBay recently, he is having her transported nearer his home in Scotland to work on her and I have passed on mails from him re mast position etc to Mark Urry.
Another GH owner joins us, Andrew in Gibraltar, with the GH just named 'Serenity' (was 'Mayte Quinta'). He has sent in a pic to add to the Gallery..
Jason has joined us in Southampton, he bought 'Neptune's Nereid' off EBay recently, from a boat yard in the area. Hope to be able to add a load of details for him of that Eventide, she is the star of the Eventide building film by Jim and Esther Smith that we have for sale.
And finally Pierre in Seattle in the USA, though he thinks he may have enroled before, will check that.. Not got one of our designs at the moment, but interested...
I will be responding to the last two enrolments shortly.
A get well to our Database Manager John and to our GRP rep Chris, both a little under the weather at the moment.
I am looking forward to getting my remaining barnacle zapped from my kidney on 6th June and then getting back to 'normal', if there is such a state!
Finally we were approached by Yachting monthly this week regarding the Wild Duck drawings and were delighted to be able to send them the drawings so they could use them in a forthcoming article about the Wild Duck. Good to be able to assist.
See you on the river,
John
Monday 1st May 2017.
Mayday!!
Typical of British weather and Bank Holidays, it's blowing a Hooley from the South East and raining! No sails on the Blackwater and no one on their boats working on the hard.. All gone home to watch the rerun of 'Herbie rides again' on the box no doubt...
I for one welcome the rain today, as Saturday and Sunday we planted the remaining 112 trees in the wood! Saves me watering...We have had a very hectic weekend, with friends and family here at different times and my daughter and family staying for the weekend.
Carter, the 5 year old grandson, planted the last tree Sunday afternoon, a 2" tall Christmas tree! He planted the first ones a month or so back. In addition we got the children to scatter wild flower seed and now we look forward to seeing what grows. The only outstanding job at the moment is the rabbit proof fencing, more to keep irresponsible dog owner's animals out than anything else really, as all the trees have guards. Though when the Christmas trees get bigger it may save a few of them from the light fingered brigade, that and the CCTV!
Isn't it sad we have to do it...
Certainly at all the boatyards round here as well as the local farms, they are having to increase security as we are getting so many thefts.. Over Easter locally it was quad bikes and chain saws etc.! We think we disturbed three likely lads whilst we were manning our 'Traveller Watch'.... Lock up your boat kit, better still leave nothing aboard! We are lucky to have CCTV covering the farm where we now store the boat...
Talking of which it is time for the antifouling and sorting halyards etc. Bought a new galley water filter to fit and have collected the engine servicing bits I need too, could be I will service the motor before she goes in, easy with the water recycling device I made to hang on the transom attached to the exhaust outlet....
Just hope the weather improves, April showers, in May, but on and on for hours!
John
P.S.

Had this in from Eilard to cheer us up! Details of the Netherlands meet, see the Events page.
AND
A Happy Birthday to Chris in the Netherlands for tomorrow, especially as he is in hospital at the moment. Get better soon Chris...
Chris has also sent in a translation of the Netherlands meet info for us to further whet the appetite!

The sailing season has really begun. Time for an update about our reunion on 17 and 18 June. We spend the night in the museum harbour of Terherne. We have arranged a fee of € 10 per boat for the Saturday night (excluding tourist tax). - Toeristenbelasting (vanaf 12 jaar) € 1,00 per person per night
See website here http://www.terhernehaven.nl/

I propose the following program:

Saturday 17th

13.00 pm : Meet on the west side of Herensylbrêge at Terherne

Afternoon joint sailing trip (details discussed on the spot)

Around 17.00 sail to the port of Terherne

Evening after the drink a dinner according to agreed recipe (see below) and further we will see
Agreed Recipe: Everyone provides a dish or accessories (I will send a subscription list a few weeks in advance).
(This is so people can make & bring (to share with everyone) dinner items such as Soup, Pasta, Spag Bol sauce, Paella etc, basically whatever is on the subscription list.

Sunday

Morning: joint sailing trip (to Start, maybe first a cup of coffee)

Noon: everyone leaves

Trial Recipe: Everyone provides a dish or accessories (I will send a subscription list a few weeks in advance).

Please take note of your comments, suggestions and corrections on the list.

Nice to see you all again.

Eilard

John
Thursday April 27th 2017.
Cold enough for you last night? For late April it was really cold, several degrees below freezing and a reminder that we can still have late frosts and snow. The north of the UK had snow in places! So hope those fitted winter covers in good order and the snow did not drive into places where it could damage paintwork etc...
We were out last night at Boreham, boy was it cold, 2 degrees above at 1900 and of course it got colder. Still the company and the conversation was good and I do not think anyone mentioned boats all night!
Hope you are still using the EOG EBay page, just bought a new water filter cartridge for the galley pump, cheaper than anywhere else I could get it otherwise and delivered to the door! Remember a donation goes to the webmaster every time we use it to buy and it costs us not a penny, EBay pay!
I'm looking at launching in about 10 days, hope it may have warmed up by then.
Then I have to help a chum move the contents of a barn to another location, anyone like to buy a glider or 12, in bits to reassemble??
John
Tuesday 25th April 2017.
We hope to be meeting up at Boreham, Essex, at 1900 for a meal tomorrow. Ring if you would like to join us for a meal.
Woke today to find everything outside white, heavy frost! Up north is snowed yesterday... So winter has a nip in it still! Apart from a few days where it has warmed up to 16 C or over the last couple of weeks were mild enough to make most think summer was on the way. Think I have already mentioned the Easter I opened the tent to find 2" of snow, an that like this year was a late Easter. We really have to wait for May before it warms up proper... so not launching till then!
Chris in the Netherlands send in a link to a GH 31 on Boatshed. With wheel steering? Have a look...
http://kent.boatshed.com/golden_hind_31-boat-233053.html
Interesting boat. Is it yours???
Noticed that adverts are not being cancelled on our pages again, so we are going to have to contact all the sellers yet again to try and make sure the site is up to date. nothing worse than finding the boat you always wanted, only to find it sold last year and the seller forgot to cancel the adverts...
Gone very dark outside and the wind is up, could this be one of the hail storms about to hit!??! Batten hatches....
Make sure those covers are intact and check the mooring lines!
John
Sunday 23rd April 2017.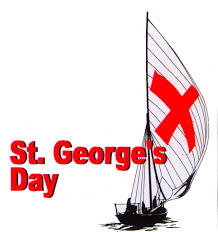 Had to be Red on white for today, despite the last entry being red ! Wonder how many heard the story that the Red cross of St. George is actually French! Supposedly goes back to the times of the Crusades and the king needing a striking banner... We did not have one, so his mother suggest using her family flag, she came from France, Aquitaine.... this is heavily disputed and mired in controversy, but it is true the French and English did use the red cross as a distinguishing sign of who was who then... With so many claims made for the Flag it would appear it was just adopted.! As for the Dragon, well there is another whole story!
I have been working so hard in the woodland project here that I have run out of energy to sort Fiddler's Green to launch this week. The final planting takes place in the 'Spinney' next Saturday, culminating with a Williams Family gathering here that afternoon. After that I may have time to catch breath and get F.G. antifouled and back afloat. So far I have not missed many days where the weather has been that good though, and the forecast for the day I intended to launch dire, wet wild and windy, temperatures next few days only just into double figures... Was summer 2017 that Sunday in April where it made 22 degrees!
Hope your fitting out nearing an end, May in a week or so and high time we were afloat.
Foot note re that rare M.G. novel I bought. Just like busses, wait for ages and another comes along. Chris in the Netherlands found another copy, on a book list in the USA! So it would appear they managed to cross the pond even if many did not survive... Wonder why they are coming out of the woodwork now? Chris wondered if there was a way we could scan these rarer tomes and publish them on the site???? Going to make some enquiries regarding the copyrights.
At least my copy has arrived and all the pages are still intact, not sure it will open right up to scan though.....
John
Thursday 20th April 2017.
A red letter day for me. Thanks to the EOG site.. For over 30 years I have been searching for a book. The author, Maurice, believed all were destroyed for the war effort. He had never seen one. I have had book searches working at every antique book dealer I could find, to no avail. I have been seen scouring old book shops nationwide... so imagine my astonishment last night when I checked our web pages and clicked on the EBay page, only to find a copy advertised! It was not there yesterday and it is not there now!
'Dempster and Son' is the title and it is one of the trio of novels written by MG and published just before WWII. It is a totally different subject matter to anything else M.G. was known for, it was, or is, a story based around the railways. Not many realise MG was a great railway enthusiast, his book shelves were crammed with railway books. He was one who attended the model railway exhibitions as well, not for your Hornby or Tri-ang, but to see real working beautiful scale models.
So I am now looking forward to receiving and reading this the last of the MG books missing from my bookshelf.
Well not strictly true, as there is one other booklet I have been looking for, a WWII aircraft recognition book he had a hand in! Chances of finding one of these is remote to say the least, and he never put his name to it as I understand. So what do you think I did this morning, went back to our page and searched for 'WWII aircraft recognition', yes a long shot and more done in desperation than hope. BINGO! there is was, or at least one of the 4 volumes and at the price of a couple of pints! SOLD. So a double MG day for me! What were the chances!
Now I am thinking it is such a good day, some blighter is going to spoil it!!!
A little sad news today. A CD of boat plans we sent out November 2014. OVER 2 YEARS AGO!!!! has just returned as undeliverable!
So if Brent Garvie of South Africa is still reading these pages and wondering what happened to his CD, I have it here! Not damaged either, after all that time kicking about in the postal system.
No one has come forward so far to verify my thoughts about the ballast on the Atlantic Clipper/Barbican, don't be shy, please if you own one, have a peek in the bilges for us!
Off to antifoul the boat shortly, lots to do if I want her to be afloat by the end of the month! Just hope it gets a little warmer cold breeze for last few days here..
A little reminder, please use our EBay search page, I bought a new filter for the Galley tap last night, which is how I found my latest treasure. Remember every time you buy something EBay put a few coppers in the kitty for our webmaster. just alter the search text to whatever you are looking for.
John,
grinning from ear to ear!
Sunday 16th April 2017.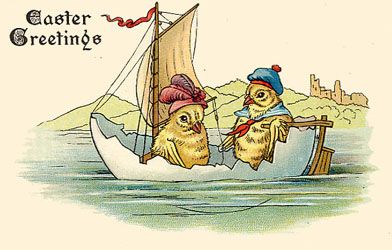 Easter Sunday.
Hello all. Typical Easter, 10 degrees colder than this time last week and threatening rain, though I have to admit I was wishing for it to pour, if the weekend was to be ruined anyway, to save me watering trees. So far we have had 9 drips of rain! We were down the marina this afternoon, it was deserted! Cold NW F5/6 and not looking much better for Monday.
So an ideal time to type up the minutes of the Annual Meeting. I have published the approved accounts. and also the minutes of last years Annual meeting, approved at this years meeting.... see the official pages..
I have also added all the names of those who sent us donations during the past year, it is quite a list!

Welcome to new member Andrew in Florida with the Atlantic Clipper 'Existence'. He was enquiring about the Keel bolts, did Viktor examine them? Had to say we did not know and as Viktor has gone back to Russia and is off grid now, so could not tell. Then I had a thought.. does the Atlantic Clipper actually have them, in the normal, (timber boat) sense of the word.?? Most GRP boats have ballast encapsulated into the hull moulding and to support the weight have studs cast into the ballast that are then secured to frames fitted inside.. Is this the set up in an Atlantic Clipper? Can anyone tell us?
Heard today that there may be a frost or two this week and the temperatures are going to take a while to lift. I hope to be antifouling, (in between tree watering!) and loading gear back aboard the boat ready to launch before the end of the month.... (also got 100 Christmas trees to plant!).
Hope your fitting out continuing apace. Looking at all the empty boats on the hard and the empty berths in the marina today, I figure a few are going to wait till it warms up a tad!
Not much else to report, the number of mails is down, as it is the holiday. Hope the weather bucks up once the holiday is over... Soddes Law says it should!
John
Friday 14th April 2107.
Good Friday.
It is 0900 and I am just in after 4 hours of 'Traveller Watch Patrol' Myself and a few locals, councillors and other ex-police officers, have been on watch locally since well before daybreak. The good news is no attempted incursions onto the land near us, and the really good news is we may have disrupted a team of gypsies preparing to go 'Hare coursing'. Three likely lads in an old Transit made off at high speed. (number plate obscured.. on purpose...) Hopefully seeing us out on patrol and one of the other ex police officers with a large shaggy Alsatian, will make them think twice about setting up here!
With the area on high alert after Traveller problems not far away, I have put the boat on hold for a few days. Hope to resume antifouling operations shortly!
To nicer things.
Welcome to Ray with the Ali Waterwich based cruiser, 'Dark Horse'. She has a novel centreboard conversion! Apparently sails very well! For those with good memories you may recall us conversing with them 6 years ago, they were in France and heading this way having left Australia, yes the one down under, some years before! Ray is on the move again and hopes to visit the UK, look forward to seeing over this boat!
I have sent a CD of the drawings of the Eventide to John in Ireland. He has a 26ft GH and is doing some work on her adding a sacrificial iroko timber keel protector.. good move, and he wants to get a larger Genoa and is looking to improve the light weather sailing with maybe a cruising chute too. The Eventide 26 and GH26 are near identical in sail plan etc.
I have to add a few MG designed 'Good Hope' and 'Barrier Reef' photos, sent in by Greg in Australia. I will get on that later today....
For now back to bed for a few hours to catch up. Could do night work no problem 30 years ago, what happened?
John
Saturday 8th April 2017.
For the past few days we have had warm dry fitting out weather here in Essex. So much so I was at the boat last evening and have started on the underside! Removed the wasted anode and started removing loose antifouling.... do hope your fit out proceeding apace. We have such a short season and work days are precious so do not left them slip past you.
I am hoping to be back afloat before the end of the month, how about you?
Heard via Chris in the Netherlands that 'Moonshiner' Opps correction... Moondancer! (Thanks to the eagle eyed Chris in the Netherlands for spotting that Goof!) Is on the move again. Ed has left the Gambia and is on route for Senegal and the Cape Verde islands.
Good sailing Ed.!
See the Golden Hind Charisma sold on EBay yesterday, raising a paltry £1000! Do hope the new owner joins us. He or she must realise what a bargain they have! Maybe they will make an offer on the wooden one at Tollesbury for the rig and motor?? (Sadly think the hull may be beyond economic restoration....).
Have had a mail in from Andrew the owner of the Kylix 'Peterwit' we have oft admired, she will be advertised on our pages soon.
Greg in Australia has sent several pictures of Barrier Reef or Good Hope designs, he is on the search for one, I will be adding more to the MG page soon.
I heard from Ron with the Levanter for sale this week, he realised the dimensions were not on the advert! Pays to read what you send us! Al edited Ron!
Chris in the Netherlands sent a picture of his sister's boat in the other day, by pure chance they had moored it exactly where the guys at Kesteloo did that capsize test on one of the first steel boats, see the Eventide page to see three Dutchmen struggling to keep an Eventide on its beam ends. they had to call for an extra hand! What's the chances of mooring there! Shame it was not an Eventide!
Peter the webmaster has amended the enrolment form for us, to add a note that there is a separate Owners guest forum that you can register on as well. I have added notes to the Forum page to remind people about enrolling with the group. We will see if people still get confused!
John Jennings has just contacted us and donated via the PayPal page for a CD of the Eventide. John actually has a GH26 but it is identical in shape and size to the Eventide!
Have to get that organised for him..
All for now antifouling time!
John
Monday 3rd April 2017.
We had our 14th Annual Meeting Sunday and though we had many apologies, we also had many absences too. Is it that you are so happy with what we do that you just wish us to carry on? Certainly could not blame the weather, but maybe it was the weather, at 20 degrees and with light winds it was a perfect fitting out or sailing day. Maybe next year we will fill the club....
Had an enquire re the WW and standing headroom. It is so difficult to answer these. I have known a couple that had 5'9" headroom, but others where I had to crouch at 5'8"! What some cannot get their heads round is that we build these to suit ourselves and for that reason my Eventide has an easy 5'8" headroom, many struggle to get 5'3"!
I will be spending a little while editing these pages tonight, lots to do. Was going to do it this afternoon but the newly updated 'Acronis' data saving program was in full swing.. It was saving the contents of this machine to the 2 external drives and that slows things down. So back later to edit.
I have to lower the price on the GH Serenity and add a load of pics and text to the Senior building page for Mat.
I have had several members inform me that the GH in Scotland, 'Charisma', is up for sale for peanuts on EBay. We do hope the seller gets a fair price.. at the moment it is a joke at less than £300 for a 31ft GRP boat!
I have to add pics of other boats too. Lots have come in recently.
Our Annual Meeting yesterday confirmed the existing Steering Group and Advisors and we added Three new steering group members.
Mat Gravener building a new Senior.
Tim Fenner sailing his Waterwitch on the east coast...
And Simon Rose sailing a GH in Spain.
Thanks for stepping up chaps! Welcome all!
Be back later with more.
Off to water more trees, but I have already got the antifouling cans out ands in the van for later in the week!
John
P.S. had to come back and sort all the spelling and grammatical mistakes, that's the trouble doing it at midnight....
I have also taken time to update my preparation log, there had been a rather large time gap...
Thursday 30th March 2017.
Annual Meeting Sunday!!!
Apologies for lapse in updates, after the attack in Westminster I thought I'd allow a little space.... Our thoughts have been with the victims and their families.
Yesterday Westminster was again in the news, but on a brighter note as Britain takes the bold step to regain her sovereignty. A good news story.
Good news in from members too.
Mat one of our new Steering Group members has sent in more pics I will be adding to his page on the building of his boat. Has a name now, 'Bethem'. click her name to go to her page.
Had a load of pics in from Michael with Everjoy. If ever a boat was in caring hands this is her.!
Michael has had a great trailer made and has towed her back to Nottingham and is readying her for launch, looking forward to hearing of her adventures...
I have a few pics to add to the pages over the next day or so!
Richard Hare with 'Keppel' has been in contact to lower the asking price slightly... Will be on that as well.
Just sending a Burgee off to skipper of the GH Winfarthing and have sold another to the Atlantic Clipper owner Simon. I will have some with me on Sunday at Bradwell if yours is looking tatty!
At the moment running off copies of last years minutes ready for the Annual Meeting at Bradwell Sunday.
Bradwell Marina Bar 1230 for lunch and a security talk and social chat etc. before the 'official' business at about 1400. Normally only takes 45 minutes.
We have the exclusive use of the dining room, open to EOG members, Associate Members and families.
As always first drink on me, even if its a coffee!
See you there Sunday.
John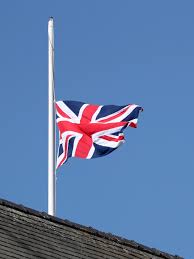 Thursday 23rd March 2017.
Welcome to new member Brendan Mulligan in Preston with the GH31 'Winfarthing'. We have added a new pic to the Gallery...
Had a great mail in from Des re 'Maid of Danta' an Eventide 26 in Ireland, he is restoring her hull, re-planking parts. Doing a great job on her too. Sent some pics that will be added to the Eventide page of the Gallery.
Good to see proper repairs being done to our boats!
Mail in from John Hopthrow with more pictures of Jeremy's 'Cosmic Wind' ashore at Faversham. She is normally moored in Oare Creek.
Maybe I will make a trip over to Kent this season to renew acquaintances with that part of the world...
Only a week or so till the Annual Meeting. do come along, your chance to ask a question of us. All full owning members get a vote. We have a private meeting it is only open to full and associate members. This year we are promised a short security talk by the marine police.
Be good to see as many as can make it, 1230 for lunch and the bar, Sunday 2nd April, Bradwell Marina Bar. As always, first drink for any member on me.
The weather at the moment here is cold and damp, not good for antifouling as yet, but great for our trees, they are bursting buds already!
Antifouling brushes will have to wait a week or so yet! There has been snow up in northern England this week....
John
Monday 20th March 2017.
The first Day of Spring, the Equinox!
Today is the first real day of Spring. and over the weekend in preparation Darian and I assisted by the Fund Manager Brian, with wife Mo and the Database Manager John, plus 15 others helped us plant the new Bluebell Spinney! See the pics above. You can just make out our little cottage in the background of the first pic....
900 hedging plants and 225 trees! It took us two days, with other friends coming along on the Sunday morning, but by midday Sunday all the trees were in, protected from the rabbits, staked, surrounded in woodchip mulch and watered. A real result... and it did not rain on us!
There is a soaker hose to water the hedging and a wander hose for the trees. It has been an amazing effort by so many but now there is a permanent 2/3 of an acre addition to the scant woodland coverage in this part of Essex. Slightly smaller area than a football pitch. Not a huge wood, but a lot for this part of the world.
Now I can relax a little and get back to antifouling! I can tell you that planting trees and all that goes with it, is jolly good exercise! At least they tell me that, we are exhausted! Should be a doddle doing the antifouling!
Hope to spend some relaxing time in front of the P.C. later and be adding a new page to the builders and restorers section shortly.
Reminder 2nd April Bradwell for the Annual Meeting..
John
Friday 17th March 2017.
Happy St Patrick's day!
Has to be green today! After our visit to the Emerald Isle last October, we know this green is not bright enough!
Hoping to add a page to the Builders and restorers page later. Busy doing more green things today!
Tomorrow is the mass planting for the new 'Bluebell Spinney' so I have loads of last minute preparations to sort. The 1100 plants arrived yesterday and I spend a happy hour unpacking them and anther hour planting 16 native wild fruit trees...
Have about 20 say they are coming to assist tomorrow and hope we can get several teams organised to cut the slot, plant the plants, heel them in, put the cane in and the rabbit guards, if we get out act into gear I predict all the hedge could be done by lunch time, all 120 yards of it! then the wheelbarrow races begin, carting woodchip to mulch it. And planting 200 trees in the plot!
Hoping by the end of the weekend it will have been transformed from the bare grass field to the makings of a wood!
Will be a while before we can harvest a few logs to make frames for Eventides though!
Had an enquiry from Nick Pearce re a boat he once had. He thought it was a Kenneth Gibbs 'Sandpiper' design.
Sadly scant information forthcoming about other Kenneth Gibbs designs so I thought I would publish a couple of pics and see if anyone out there can confirm or otherwise. Will post them on the Senior page too.
'Venture' could she have been a Kenneth Gibbs design?
Back in 1963-67 I owned a 21ft marine ply boat, photographs attached, I understood that she was "Sandpiper" designed by Kenneth Gibbs. I do not have any information on the history of the boat before I bought her in 1963, all that I remember was the rather tricky 1934 Stuart Turner engine that we had! We sailed the boat on the Wash and out of South Ferriby on the Humber.
I bought the boat from a boatyard at Shardlow on the Trent and Mersey canal in 1963, somewhere along the line I understood her to be a Kenneth Gibbs Sandpiper, but I don't remember any paperwork to that effect. The boat was probably built in the 40s or early 50s as it was not in brilliant condition when I bought her. In marine ply, the photograph with the hull blue was taken in the creek at North Ferriby in 1966, the photograph on the trailer was after some restoration, just sold and leaving my drive in Henley on Thames! I cannot remember or find any information on who I sold the boat to!
Probably all a dead end, but if you would like to try my photographs on your website and see if anyone has any knowledge, it would be appreciated.
PS. I have found some notes of bills paid in 1966 and 1967 and reference to a payment to Davisons' Marina at Sawley, when Googling Davisons I found that the family had been building boats at Sawley but had sold the business and Marina to British Waterways in the 1980s! Now I'm wondering if they built the boat and to whose design!
Kind regards Nick
It could be this was one of Kenneth Gibbs designs, sadly we have no records... certainly looks similar to the Senior....
Another reminder for the Annual Meeting, see the top of the 'home' page on this site. Remember I buy the first drink!
John
Tuesday 14th March 2017.
The weather has been so kind of late I have been busy outside so much I have to admit leaving this page unedited for over a week! 16 degrees forecast today, yesterday was over 17.
Sadly I can predict with some assurance that it will rain at the weekend. How? Because this weekend I have arranged the planting of the new wood! Bound to rain! I know there is no such thing as bad weather, just bad clothing, but it is rather off putting digging holes in the rain! So much so that we have extended the planting day from Saturday to the whole weekend, just in case it pours Saturday.
Expecting 1,000 hedging plants and trees to be delivered later this week! If you saw the pile of wood chip I have here.. I could lose my moggy van in it! And now we have a small fleet of wheelbarrows to shift it with! going to be a busy weekend.
And here is me only just beginning to recover from a day helping our Database Manager John with his Eventide 'Glasstide'. I spent most of the day cramped in his lazarette grinding and sawing at the rudder shaft and tube. Could hardly move the next day!
At least now we know why the helm was so hard to turn... Someone in their wisdom has inserted a bare steel inch shaft into a mild steel, un-galvanised inch internal tube! There was no room for rust, it was an interference fit! And no room for grease, even if they had of thought of fitting a greaser, which they had not! I ran out of metal sawing blades for my power saw before I could finally cut the last remaining 4 inches of tube out of the bottom of the hull, very frustrating..
However more blades bought via our EBay page, so next time I go down there that offending rudder tube will be out.
The new rudder stock and tube will have a bearing and a greaser! And I have a longer stronger tiller to fit!!
Whilst we were there we realised the mast was missing! It had been moved a couple of hundred yards away and left beside the road on a grass verge!!! Amazed that the rigging screws had not been stolen!
We stripped the mast and brought it back. I realised it was a 'Bowman' mast, the sort supplied as a kit 40 years ago. What ever happened to kit masts... suppose they disappeared along with the 'backyard boat builders'. Very few have the time, inclination, money, expertise, to build or repair a boat these days, especially it seems a wooden one! I feel sorry for the owners of 2 Golden Hinds advertised on the 'For Sale' pages, because no matter how rosy the specs are each one of these boats will cost a kings ransom to get afloat again and at the moment there are complete sailing versions that are not selling....
Hello and Welcome to Mat. Mat was a member years ago with a Senior but sold it, he stayed as a 'Friend' and as a boat restorer and repairer on the Norfolk Broads has made many contributions to these pages. He has just taken on a part built Senior. Mat is in need of mast, sails, rigging, and any other Senior bits that may be available.
Mat has also volunteered to join the Steering Group and represent Senior owners. He joins Tim Fenner and Simon Rose, WW and GH respectively, who have also stepped up. Our thanks to them, they will be voted in on the 2nd April...
Had an enquiry re plans for a 35ft WW?? Not sure where the chap got the idea, unless he saw an advert where a 30ft WW was advertised at 35ft, 'over all'. The WW is 30ft. The Hacathian version in steel 31ft. MG told us we could stretch any of his designs 10% in every dimension safely, including ballast, so in theory a 33ft WW is possible...
Incidentally Tim the enquirer used to be the owner of the Hacathian 31, 'Kathleen' recently mentioned here. He kindly send some photos of her under construction and afloat. To be added to the pages...
Brian the fund manager and myself have been totting up the pennies for the year and sad to say this year we have not sent out nearly as many CD's nor received half as many donations. We are not broke, far from it, but it does limit the charitable works we can do when the pennies are short. Reminds me, I have to pick up a donation for a burgee that I left at Bradwell bar for an owner!
That's it for now but a quick reminder, if you know of an owner who has completed a nice bit of seamanship, or you have a log of a trip that could be read here, we have a Seamanship trophy that may be awarded.
2nd April Bradwell 12.30hrs Annual Meeting, after socialising talk and meal!
John
Monday 6th March 2017.
Welcome to yet another new member, Steve in Carlise. Steve is interested in the Senior design.
Maybe it was Steve who bought the smart looking Senior we noted, that sold on EBay over the weekend, if it was not Steve, hope the new owner gets in touch.
Had that many join recently we are probably going to have to update the 1650 membership on the home page!
I will be adding an advert for a GH 31 shortly. She is in Scotland and needs a new owner. A project boat in that she needs items like cooker, heads, a boom, sails, rigging and rewiring, but at a very realistic price. Watch this space...! Even has a brand new Beta 30!!
The weekend was not one for antifouling, too many sharp showers, but with the help of two of my grandsons I managed to mark out the new wood and the 5 year old planted seven little trees, were it not for the rain shower, he would still be out there now, digging for Britain!
Had a suggestion in from Bede that sections of my wood could be named after various classes, for posterity, or boats, and he suggested a green area could be called 'Fiddler's Green'!! As it happens we marked out a 40ft circular area for grass and wild flowers in the centre! But as I said, if I was off to Fiddler's Green' I would not know if I needed my oilies or my wellies!
Local farmer turned up this morning with 100 assorted 5ft trees, he had offered to get me tiny ones but this was a great bonus. Instant wood! Have just about all the trees we need now! Just got to get planting! Will be trying to plant 20 or 30 a day, on our own... when it's not tipping it down!
We had a mail from our friends at Classic Boat over the weekend, with a link to Classic Marine.
If you have a need for any specialist parts for your boat try here, he is very helpful..
In the midst of a large-scale renovation or
do you just enjoy tinkering?
As the sailing season approaches, don't let last minute delays slow you down, order quality classic boat fixtures and fittings from leading chandlery Classic Marine.
Bronze fittings

Brass & bronze fasteners

Custom pieces
Order online or come and visit our chandlery
at Suffolk Yacht Harbour on the east coast.
Telephone: 01394 380390 or 01473 659394 | Email: info@classicmarine.co.uk | www.classicmarine.co.uk
Classic Marine, Suffolk Yacht Harbour, Levington, Ipswich, Suffolk, United Kingdom IP10 0LN
Photography Credit: Emily Harris
The evenings are getting longer and lighter, the fingers itchy for the antifouling brush and roller here.. Roll on summer!
But remember, before the season kicks off we have our Annual Meeting on 2nd April. Still looking for a new Senior Rep and waiting to confirm a new GH rep... Mail us if you would like to get involved on the Steering Group!
John
P.S. Mat has just volunteered to be Senior rep! Great!
Thursday 2nd March 2017.
Welcome to new member Simon Rose. Simon is the owner of the GH 31 'Felicitas', that I met on my round UK sail in 2013. Lowestoft was cold and breezy and I envied them as they were heading for the Med! Well they have been there and on the Atlantic Coast of Portugal, and decided to stay in the med as its warmer. Simon is hoping to do a 'Trans-Atlantic' soon though and looking for tips and maybe a cruise in company.. Now where is 'Moondancer'??? Ed was thinking the same.... Can I see a meet in future in the Canaries maybe!!
It has not really warmed up here at all yet, made 10 degrees today, but did not feel like it in the wind. Not antifouling weather, yet.
Talking Anti fouling, Stuart of Marclear/EU45 called in to see me today and told me that he could make just 20 2.5 cans of a darker red antifouling with some super strong copper additive he has at the moment. I have the first two cans for F.G. this year.... So if you would like some see the advert and contact him, ask for the super strong, darker red and he will mix it up for you.. first come first served.
I really do not know why more are not using this stuff. Certainly here on the Blackwater it out performs even the most expensive top name brands. I have been using it for over 20 years now, ever since I painted one side of the hull with Internationals best Micron CSC and the other side with EU45. No contest, the EU45 was a clear winner and every season at haul out my boat is the cleanest in Bradwell. So why are you not using it?? Or maybe you like the mid season scrub? I still hear of people swearing by a local, very cheap paint, but I see their boats and if they were mine I'd be swearing at it!!..
Bill has sent £80 for the EOG funds, as a thankyou for all the sales last year. Let's see if we can't double that next, that would keep the website going for a year!
As my first new woodland planting day draws closer, March 18th, I am hoping the snow does not come back, for now it is not just antifouling I am concerned about but planting trees!
John
Wednesday 1st March 2017.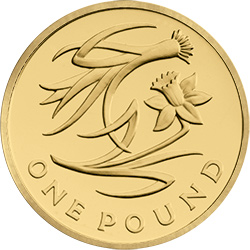 St. David's Day
and the first Day of Spring!
Still a bit chilly out there and after the rain, hail and sleet of yesterday a bit damp too. But the flowers are out. We have had the snowdrops and now the Daffs are in flower, so won't be too long before the paint brushes are out....
With Antifouling in mind I contacted Bill Robinson yesterday, of Marclear/EU45 fame! I have renewed the arrangement with him, so we can still get discount. You have to order direct using the free phone number and just quote Eventide Owners Group. Bear in mind you have to be a member though... so if you are not already enrolled, Click Here...
I do have 2 cans each of, black, blue and white here for callers, but other than that call Bill, no carriage charge on orders of 2 cans or more, £5.00 carriage for 1 can.... (enough for a Senior!). I use over one and a half 2.5 litre cans to paint my Eventide... so buy 2 every time....
There is a donation on the way to the EOG from Bill for the number of 2.5 litre cans sold last year!
Heard from one returning customer this spring, he says his antifouling was so good his mates are now buying it!
Added a new tip to the Owners Tips page yesterday, a design for an inboard rudder that may be of interest to some. From Mat who restores boats up on the Norfolk Broads and is the owner of a Senior.
Got to pat my boats transom yesterday and spoke to the farmer whose barn I am now stored in, he knows about my woodland creation project here so had ordered us some trees at a huge discount! £30 for 100! What an nice chap. Hear he was fitting CCTV now as there have been gang attacks on buildings out here on the Dengie, whole tractors disappearing! Sadly few police anymore, we have all retired!
I have started using the Sikkens in my garage on a few bits that want freshening up, just about warm enough.
Hope your fitting out will soon start, as the weather warms, see you on the river,
John
Saturday February 25th 2017.
A select few enjoyed a very pleasant meal together in Boreham Wednesday. Not sure if anyone talked about boats!
After a few days of warmth, to confuse all the daffodil bulbs coming out, and get the boat owners down to their boats with scrapers and brushes, it's turned chilly and damp again. Storm Doris was violent, if short lived and not many areas escaped without damage of some sort. Here we had some more dead elms come down.. (They have been dead for over 35 years and just waiting for the breeze to topple them!).
Hope your boats have survived OK. Storms like this are the reason the surveyors and insurance companies only give stainless rigging a 10 year life span and recommend everyone drops their masts over winter. More fatigue done to rigging in a couple of winter storms than is ever done in 10 years use! I know it is a pain to lower the masts, but safer for storage. Was only a few years ago that a brand new boat at Tollesbury, on a purpose made cradle, was blown over by the windage on its raised mast, causing immense damage. Think it was a £250k write off!
Amazed who reads these pages. Today had a mail in from a Armed Forces Veterans Charity, who run a rehabilitation centre in Watford. They had seen the mention of Remembrance Day on our pages and wondered if we could give them a mention. Pleased to do so....
Click here.... Cassiobury Court
Drug and Alcohol Rehabilitation at Cassiobury Court
The aim of Cassiobury Court is to balance a relaxing and tranquil atmosphere with the dynamic energy of learning and recovery. Cassiobury Court is a residential alcohol and drug rehab clinic that offers anxiety, depression and stress management as well as drug and alcohol detox programmes for addiction. We offer a unique model of treatment for the disease of addiction and other compulsive disorders.
Having seen the effects, on otherwise stable people, of stress, then drugs, this organisation seems to be doing a great job getting these people back.
I have been discussing with our Database Manager, John Stevens, the work to be undertaken on his boat, Glass Tide, over the next year. A lot to do, but with planing hope to see a rejuvenated Eventide 26 back on the water later this year.
Our boats, especially the ply ones, need constant attention and care to prevent them crumbling before our eyes. In the case of G.T., she is GRP! But even so timber parts have had to be removed as rotten, to be replaced later with new and hopefully all the old bare wood left on her will have survived the elements over-winter, so when eventually treated to a long awaited coat or five of Sikkens, it will live on for another few years. The underwater steel work has suffered badly because they were not re-galvanised after repairs some years back and both bilge keels and the rudder have to be removed and repaired, quite major jobs. Hopefully though as soon as they are removed and got to the steel engineer they can be repaired and re-galvanised for refitting.
Looking at the rig someone had added an extra inner forestay, quite un-needed, and to brace it a clumsy internal stiffening rod was fitted. Making forward cabin access difficult. By adhering to the tried and tested cutter rig on the drawings we can remove this wire and awkward internal rod.. Some do have odd ideas when it comes to our boats and it always turns out they were never members so thought they would reinvent the wheel on their own. M.G.'s drawings work, his wheels roll well, why try to alter them to 9 sided ones!?
We hear of a few boats that are being renovated and always try to get the owners to give photographic ands written updates, sadly owner's enthusiasm to do this seem to wane quickly. Shame, as it is of interest to others and would give them the incentive to get on and restore theirs. If you leave these jobs the cumulative effects often become insurmountable, and then we see the boats offered for sale as projects.. and even more sad is that they sometimes do not sell and end their days in ignominy in the corner of a yard somewhere.
More power to the elbows restorers!
John
Tuesday 21st February 2017.
17 degrees here yesterday!! Amazing for February!
Reminder we will be at the Grange Boreham at 1900hrs, ring if you are coming so we can maybe get a bigger table!! 01621 778859.
Working on clearing the field behind us of dead trees a couple of days back, I managed to sprain my wrist. So debilitating.. left hand and though right handed really find it all so difficult! today tractor is in cutting brambles and grass back.... Me, taking it easy!!
Always was a 'search and poke' typist, but left hand is now 'search and tickle'! Cannot bash the keys hard enough to make them work!!
Fitting out continues as well, thankfully after the work last year very little to do....
Had the first anti fouling enquiries, so Spring must be on the way!
Heard from Shannon with the Hacathian, Kathleen, tried to enrol but mobile phone internet in Portugal not up to it, hope to hear from him later.
Had an enquire re 'Existence' the Atlantic Clipper that crossed the pond. The enquirer wanted to contact the new owner who he thought was selling.. sadly the new owner in Canada never joined....
John
P.S. It is now 1830 and we have had a wonderful day here. With sister and brother in law Keith with tractor and a friend and crew Phil to assist, today we have cleared 2/3 of an acre of rough land, all the grass mowed down, all the dead elm trees and brambles removed and burnt and at least 50 seedlings found on the land saved and added to the hedge line. We are now on track for our mass planting on the 18th of March, so long as it does not snow! Today we had a picnic in the garden, in February!!
John
Friday 17th February 2017.
Was asked yesterday if the Eventide's frames need beefing up if you add extra ballast. This is such a logical question I am amazed no one has asked before! The query came from William who is doubling the weight of the ballast on his Eventide 'Vieve'.
Simple answer is no, the framing on a standard built Eventide is so strong it does not need increasing. Many Eventides, including my own have increased ballast weights, mine from the original design weight of 1200lb on the early plans to the 2240lb that I have today. Having sailed thousands of miles in F.G. without keel falling off or pulling the bottom out, we think we have rather proved the point! A great question though William. We look forward to seeing the photos.
William is opting for the several layers of mild steel plate epoxy coated and sandwiched between ballast keel and deadwood. A proven system.
I have added a great project boat to the For Sale pages. Where else could you buy a 31ft GH for £3,000??? OK there has to be a catch, it has a hole in it!! This is GH114 that after a long refit was launched, gleaming, into the sea at Tollesbury, only to lose a bilge keel a week later on her mooring and sink. After being raised, moved ashore, pressure cleaned inside and out, engine salvaged, and spars etc stored the owner was faced with a £5,000 bill for repairing her...
So now offered for sale. If you have the £3k and another £5k for the repair you have a GH31! OK will need new upholstery and batteries, lots of other kit too, but a GH for that money?? Got to be worth a look!
Off to go and pat the boats bottom and change the anode!
John
Tuesday 14th February 2017.
Valentine's Day
Today is a special day for many, but super special for us, for nearly 20 years we have been trying to do something here, (no not that!!!)... Today Darian and I can reveal the project that has taken up a lot of our waking hours for the last 4 months.
We are going to plant a new wood!
We live in a timber cottage, we built a wooden boat and for years we have grown and planted trees. (mostly for others in the community.. Church School, local councils, roadside verges etc.) Now we have a plot of land to plant for us. It is not huge, but we intend to plant over 1,000 hedgerow plants and well over 250 trees in it.
So though I am not off sailing for months this year, we will be kept occupied tending trees to give them a head start.
The best time to plant a tree?? 20 years ago, next best time, tomorrow!
We hope to see these grow in the next few years but of course will never see them to maturity, that is a legacy we leave for others.
I will publish pictures later of the new 'Bluebell Spinney'.
John and Darian
Bluebell Cottage.
Monday 13th February 2017.
My Darian is home and I am number one nurse maid for a bit! Really I need to be a night club bouncer, just to stop her washing the floor, cleaning the windows and all the other jobs that cannot wait!!
After my comments about the Hacathian, member Lucy came back to us. She has actually found an advert in an old 'Country Life' magazine from the mid 1960's. Gives the length as a foot longer... But to be honest, from 10ft away it's a Waterwitch!

We have another new Member, Robert from Hinckley in Leicestershire, with the Eventide 24 'Tarka' based in Wells next the Sea. Tarka is double diagonal Iroko built! very sturdy! I will be responding to your enrolment shortly...
Had a mail from Classic Boat recently, listing the top 250 classic yachts. could not see all the listing but notice MG got his Lone Gull II design in there, at about 180th,the timber version. Sadly when I went to look up the list further their site was screwed and it took me back to the same page every time. wonted to see where the Eventide came!
Today, after a few days of sprinklings of snow, the sun is out and the temperature rising... Is spring on the way, or is it going to keep the real cold spell till later?
John
Friday 10th February 2017.
Pleased to say when I visited Darian tonight she was so much better. the docs say if she carries on they will let her come home to convalesce Sunday. So I have to rush round and tidy up tomorrow, then hide the vacuum cleaner!
Certainly do not think will be working in the garden tomorrow, as the snow is falling fast here.. told we may get an inch or two overnight, but thankfully it will get washed away as it is then due to rain.
Added lots more pics to the Waterwitch page. It is not really a WW though, but the sister ship, a Hacathian. Slightly larger but from the same drawings. A steel built beauty. Hoping to welcome Shannon to the group shortly.
Heard from John Stevens yesterday, he has managed to acquire a very nice Iroko plank for me to fashion his new bowsprit from, and for just £50.00 And local to him in Milton Keynes! Amazing these places are about. Going to get the full details of this treasure house to publish on the site!
As I watch the snow falling, glad I am nicely tucked up ashore.
Chris in the Netherlands reminded me that one of our number has a golden hind tucked up in the Gambia... with all the trouble after the disputed election out there I hear Ed is about to organise a trip to Gambia to sail her home, anyone fancy crewing for him!! I will pass on your details, enquiries@eventides.org.uk
Time to curl up somewhere warm with a cat and read a book! Snow falling real fast....
John
Tuesday 7th February 2017.
At last slightly... better news of my Darian. though they are still struggling to rid her of the infection they are happier about her condition and say there is now nothing 'nasty' lurking there, but they still have to clear up the burst appendix. they keep telling her this only happens to 20 year olds, she says she is a late developer, but that got lost on the consultant, we think he had a sense of humour deficit!
So back to Eventide matters!
Sent a CD of Waterwitch drawings out to Australia today and also heard back from Shannon with two very nice pictures of his Waterwitch 'Kathleen', now posted on the WW page of the Gallery.
John Stevens has found a hardwood supplier close to him in Milton Keynes and is going to pick up a nice plank for me to make him a bowsprit.. and at a reasonable cost too. well found.
I did not go in to see my Darian today, got my chitty signed to be excused as I was off to talk to the combined Burnham-on-Crouch (with hyphens), Ladies Inner Circle and Rotary Club.
I do occasional talks in aid of the Tower Lifeboat, my old patch! The RNLI took over from me and my lads after I left. Pleased to say they had a great time and no one nodded off!
So back on the hospital runs again tomorrow, takes 9 hours out of my day... and they are talking about another week of this at least before I get her home to nurse.
However I did manage to sneak off to Fiddler's Green on my way to Burnham, just to pat her transom....
Spring is in the air here, so it is bound to snow now...
Keep warm, still not time to get out with the scrapers and paint brushes.
John
Monday 6th February 2017.
Just to say immensely busy here mostly with travelling and visiting the boss in hospital. Sadly no change, they cannot get the correct antibiotic as yet, to kill the infection. When they do they will be able to sort her appendix. In the meantime she is in pain and very poorly... off for another scan today and hope to have better news shortly.
John
Friday 3rd February 2017.
There may be a delay in updating for a week or so as 2 days ago I rushed my wife Darian off to hospital, she had a burst appendix! She is now stable, but has infections they have to get under control before they can deal with her surgically, but for now she is having the best possible care in Rayne ward of Broomfield Hospital in Chelmsford. That is the same ward where I was when I had the kidney stone problem last year. She will be in for another week at least they say! For both of us it was/is a first hospital spell, not bad for our years! We have been lucky.
So As you can imagine my day to day routine has changed somewhat! There were never enough hours in the day before, now it is critically short!
Thanks to John Stevens for spotting the typo in the last entry, try as I might I still cannot proof read my own words! I will amend it in red!!
We have a volunteer for the Steering group!
Tim Fenner, a WW owner, has stepped up, thanks Tim!
Now it would be great to have a GH owner as well, or a Senior owner.... Come and help run this group, 14 years old this week!
Great news from Ireland. The fantastically superbly finished Eventide 24, 'Osprey' has touched the water for the first time! she was gently lowered into the sea in Dublin to test for water tightness and to check the height of the anti fouling. As the extra weight was added to the ballast keel as per the amendment to the drawings, she is 2.5 inches low on the antifoul. A 3 inch stripe to be added and she will be spot on! Milo the builders son has promised pictures.
With 70mph winds in the channel and gales round the Essex coast, hope those covers are secure! the last couple of days have seen temperatures in double figures here and all our snow drops are out! Even the crocus in the lawn are showing colour, but I feel they are being a little presumptuous as the forecast next week has snow in it again!
We have another Barbican about to be advertised on the pages, just awaiting the pics. Will get it posted as soon as I am able. It is 'Tide Time'.
We had an enquiry from Africa for a CD yesterday, from a member, hope to have a notification from PayPal so I can send a set of WildDuck drawings out to Mike in Uganda...
All for now,
John
Sunday 29th January 2017.
Seems winter is rushing by and so far without a real chill. The garden pond still has not fully frozen over, just a little round the edges for a day or two. Now the temperature has hit 10 degrees and the birds are twittering, they can sense spring in the air. It is 2315hrs and 8 degrees outside, with gentle rain. Welcome rain too as it has been as dry as dust here for ages. Did some work in our ditch last week and did not need wellies, too dry.. Should be running with water... come on rain, the farmers need it!
I hear tell though that there may still be a bite left in the winter before it has done..
Sent that CD of Tidewater drawings winging it's way to Australia last week, but noted when i entered the kind donation in the books, that the number of people requesting drawings had fallen dramatically this last year.
There may however soon be another member asking for a CD if they spot the advert I have just posted on the 'For Sale' pages . The Eventide 24 'Mayna' is for sale. She is in Maldon. she is definitely a project, but with some decent sails and a new motor.... For someone with time and a barn she could be a nice restoration.... seems an age since I crossed wakes with her on the Blackwater....
Another new addition to the pages is the Senior 'Shelduck' Well known to us for decades and sailed so well by Tony and latterly his lad. I believe I took a couple of the pics in the advert, on the Blackwater... She is now up in Woodbridge for sale.
I have recently been searching my garage for a suitable plank to make a new bowsprit for the Eventide 'Glasstide'. So far I have not found what I wanted, so I may have to laminate something up. Wonder how many others have had this problem, finding planks of decent hardwood, wide enough or in my case thick enough, is seemingly becoming more difficult.. I will have to get the tape measure out and measure what remains of the rotten, softwood, old sprit, and then add 6 inches or so to make it 3'6" overhang, bet I am going to need a 7ft plank. Now oddly enough you do not find those round here, growing on trees!
Took another step towards sorting out the huge project I have on the go here. If and when it comes off I will have less time for creative woodwork, so will be trying to sort out a good lump of 'tree wood' for that sprit, sooner than later!
Looking for a 9inch wide, 2 inch thick by 7ft long 'free' bit of hardwood.... can do swaps..
Reminder that our Annual Meeting is to be held on Sunday 2nd April at Bradwell Marina Bar, in the dining room, where we have exclusive use of the room from 12.30. Kitchen open for lunches and of course the bar open.
Any member owning a Golden Hind or a Waterwitch that would like to join the 'Steering Group' to help decide the course of the Eventide Owners Group, could they please get in touch enquiries@eventides.org.uk. It's your owners group come and help run it. It is really not onerous.
The first drink for all members attending the Annual Meeting is on me! Also if anyone wants any blue, white or black Marclear, I still have some here. I will not be supplying antifouling from here after that as it would cost more than you buying it direct!
We will have another go at meeting up in Essex before that, in February, Wednesday the 22nd, being the last Wednesday in the month.
Reminder to get logs in for the chance to win a prize and suggestions for the 'Seamanship Trophy' also please.
Just a final note to say the website domain name has been renewed for another 2 years and we look forward to helping owners in the future same as we have done for the past 14 years.
John
Wednesday 25th January 2017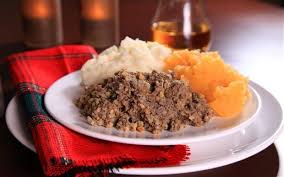 Burns Night!
Tonight's meal in Boreham was cancelled this afternoon because of the fog..... sadly of course the fog lifted later.... another time.
John
Monday January 23rd 2017.
Should be typing this in black! Today I made the decision not to set off on the rest of my round UK trip this year.
I have a huge project in the pipeline and it is taking up all my finances and a lot of my time. If it comes to fruition maybe at a later date I will set off and complete the circle, but for now I am reverting to being a Blackwater ditch crawler.
Fitting out will resume when the fog lifts!!
Been quite horrible here for a bit, freezing fog, but still our pond is not frozen over fully!
So today welcoming yet another new member, Norman in Queensland, Australia, with the Tidewater 'Alice E'. Norman has requested a CD of Tidewater drawings and soon, I suspect, one will be winging his way. 'Alice E' is another boat we have never heard of before!
Bede spotted an Eventide looking boat on the Bay, he was right, it was/is an Eventide, Neptune's Nereid. Though not steel as the advertiser suggests! Have no idea what condition she is in though. She is just listed as a 'sailing boat' and at the moment bids are only at £122!! She is in Southampton.
Quick reminder, Wednesday at Boreham, 1900, join us, but please ring so I can book a large enough table.
John
Sunday 22nd January 2017.
At last we have had a few colder nights and the ice is slowly creeping across my pond. (pond is a 16ft open boat. Turned inside out so full of water and goldfish!!). It is 1300 and the frost is still on the ground so suspect it will be there all day. Hope you emptied those water tanks and put antifreeze in the motors!
Welcome to new member John Wheaten with a Cockler. Just burnt a CD of drawings for him. In the post Monday John. John is restoring her down at Emsworth, hope to get pics as she progresses.

Heard from a member worried about the suspension on his trailer, wondering if it was man enough.
So to compare I sent a few pics of the suspension units on my trailer, sat fully loaded.... I know I should jack the trailer up and take the weight off them, but they have never complained, so far...

As you can see my suspension arms trail at a 20 to 30 degree down, fully loaded they would be horizontal. The owner of the other trailer reports his are past the horizontal, odd!
I have got to go a little work on my trailer this year, the cables on the braking system need replacing.. just have to locate the right year Ford Transit hand brake cables! Been given a roll of flexible wire to replace the rest of the connections too, to keep all running smooth. A 6 wheel trailer, to take the extra weight of our slightly beefed up Eventide, but only front and back axle have brakes....
Next Wednesday we meet at 'The Grange', Boreham, just off the A12, north of Chelmsford. About 1900. If you would like to join us, please call me on 01621 778859 and I will book a place or two at the table...
I have also booked the Annual Meeting date at the normal Venue, Bradwell Marina Bar.
We have exclusive use of the dining room, so for enroled, full or associate members, please come and have your say. Meet members of the Steering Group.
Sunday 2nd April 12.30 for lunch, followed by the meeting. We are normally all done by 1500.
Burgees will be on sale and I have a few cans of Marclear antifouling I can bring along.
We would also like suggestions/nominations, for the Seamanship trophy, please mail us at enquiries@eventides.org.uk
We have had communication with the Harrison Butler Association regarding the idea of sponsoring an apprentices tools at one of the timber boat building colleges. We discussed this briefly last Annual Meeting. At the moment we support the principle but it would depend heavily on the state of our finances at the time. We were hoping that other wooden boat groups may get involved, but at the moment they seem reluctant to step forward. Anyone have any groups they could suggest??
We have had an enquiry from Australia regarding the drawings of the Tidewater, waiting on the owner enrolling with us before sending details of how to get them. This boat was apparently built in Australia. We have no further information as yet.
Visited our boat a few times recently and realise just how good the two 20watt solar panels are, even though we are in a barn and the sunshine is only coming through a large skylight... (very large!). The three banks of batteries, approx 500Amp hrs, are all fully charged with batteries reading over 14.6 volts. Great solution to the weighty problem of lifting batteries off every winter!
OK we have had some stunningly sunny days of late, and if anything like last year, they will not need any further attention before launch day!
Don't forget the get together. Wednesday in Boreham! Contact me....
John
Saturday 14th January 2017.
The snow was short lived, a day and it went, from here anyway, we only had 1/4 inch! A few miles up the road they had a basin full though, and many parts of the UK have had nasty conditions not least the residents of many east coast areas that have been under threat of flooding because of a tidal surge... Thankfully there were no local floods, but some parts of the east coast have suffered.
It has been cold here, just about minus 1, but amazingly, still, our pond has not yet frozen.... How much longer can we go without a real winter?
Heard from a couple of members worried for us here, which was nice, but we are atop a 20m high hill here so OK, the webmaster however, is 3 m below HW level and in a flood risk area! Fortunately no flood. I did mail him when the warnings started but have not heard back as yet so he may well have been away from base anyway!
Now you will not see any difference to these pages, but yesterday, Friday 13th... Good day for it... we went super fast Broadband here, or what in this country passes for it. The bonus is the upload speed to get this page on the net has increased from 1Mbps to 27Mbps, so no going to put the kettle on for coffee, whilst waiting for pages to load now!
Makes me smile, I now get over 30Mbps download speed and BT are quite proud of this.. What's the basic speed in Japan? 250Mbps!!! Certainly a different world. Seems you only need these high speeds to do online gaming, no, not my scene! Being able to quicker download a movie on my Sky will be the extent of my use!
Amazing when you think only 30 years ago we went to sea and the most sophisticated bit of kit aboard was an echo sounder! Now virtually every boat has a smart phone with WiFi connection to the internet and all the facilities it offers!
What will it be like in the future? One thing that looks likely is that the creeks will be as deserted as they were in M.G.'s time. Why? Because the creek moorings are being removed slowly as there are fewer boats wanting to use them.. Today the lesser number of cruising boats all tend to be more in marina moorings...
Having seen the numbers of old wooden boats put to the torch in boatyards here in Essex, and more lately GRP boats abandoned in yards crushed by the JCB and skipped, I can see that there are a lot fewer smaller boats about, those that may have been in creek moorings.
I maintain and keep a mooring in Tollesbury, Woodrolfe Creek. I do not use it often these days, but often lend it to visitors. When I do use it, I find very few boats left on the moorings there, most are empty. I am now considering giving up this mooring as I am safely berthed elsewhere, and have been for over 20 years... (but as it only costs £55.00 a year....) how long before Woodrolfe creek is empty?
10 years ago Lawling Creek was full of moorings, three abreast. Been there lately? I counted 6 moored boats on 6 buoys last season, where there had been several hundred....
No wonder then that I heard from Clive that he had to 'give away' his Golden Hind eventually, on EBay. No one wanted to step forward to buy her at the knockdown, and we considered, very realistic price she was advertised at, on our site... Seems the story is similar with all boats, not just wooden ones. A contact of mine just sold a 31ft UFO with all the kit and gear and eventually took a £13k loss on her!
We were accused of being dinosaurs by the officers of the old eoa, but ask any kid what sort of animals they like and bet Tyrannosaurus Rex will come up! Maybe we are just all big kids!
Long may us dinosaurs sail the seas around here! (But with WiFi of course!!).
John
Wednesday 11th January 2017.
Snow in the forecast! Taken a time for there to be a real chance of white stuff down here in the east of Essex. So no coincidence that I spent several hours today re arranging the stored boat kit in my garage, now the dinghy has sold, so I could get my Morris Van into the dry and warm. My van has been out in the elements for three years but the winters we have had recently have been so mild it mattered not.
Now we have had warnings of snow for the next couple of days, so time to check those covers, nothing worse than driving snow for getting the white stuff into places it ought not be, then a cold night and the subsequent freezing can do damage.
As I type this it is 1630 and still daylight, just, a week or two back it had been dark for 30 minutes... Roll on summer.
I have also sorted out loads more boat bits to sell, so going to be busy as an EBay seller! (Most of the kit has been offered on the site and not sold..)
Welcome to new member Bill Cowan, he has sent in a pic of his boat, at anchor in the Med! Jealous! A Barbican.

Feel warmer just looking at this!
Just removed the GH 'Libertine' from the pages. Sold, but not through our pages sadly.
We had a mail in from Conrad Griffiths, (He hastened to add, no relation!) His father and latterly he had been the owner of 'Alchemy ' a Tidewater. Built for his father he was so pleased to find her on our pages and we have (hopefully) put him in touch with the owner David. Always nice to be able to do that.
Hope your fitting out going to plan and the plans for the seasons cruises taking shape.
Do not forget those logs for the site please.
Keep warm,
John
Wednesday 4th January 2017.
Looking round the site I see quite a few places I need to edit 2016 out! I will get to them, but if in February you see one I have missed please let me know!
Heard from Brent, a Senior owner and builder in South Africa yesterday. His boat, 'Nu-Nu is finished but sadly circumstanced have forced him to sell the Senior and other boats he has and we hear she will be moving to a new cruising area.... 'to sail on the Vaal dam ( big water ) and maybe head to Cape Town later. All far better suited to a great little boat than the small water we have here'. Hopefully the new owner will keep in touch.

I will be adding more pics to the Senior page shortly.
Also heard from Ed with the GH 'Moondancer'. She is in West Africa still, but shortly to start sailing again, but not sure which direction.... Coming back upwind may be hard work so a trade wind sail to the west is a possibility! Another GH to cross the pond!??
One of the boats I sold left yesterday, Guy, the 8 year old new skipper was as pleased as punch!
The 16ft boat leaves shortly. Will be sad to see her go. But bigger projects on the horizon!
All for now and no mention of that ridiculous event in London either!
John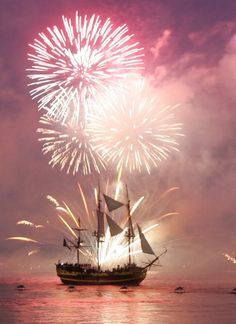 Happy 2017 to all our 1650 members and friends!