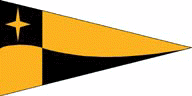 'Stoppress' pages for 2021
Scroll down....
---
---
These pages will be updated on an almost daily, certainly on a weekly basis, from all the mail and information coming in to us.
---
---
Click here to read the 2004 News pages
Click here to read the 2005 News Pages
Click here to read the 2006 News Pages
Click here to read the 2007 News Pages
Click here to read the 2008 News Pages
Click here to read the 2009 News Pages
Click here to read the 2010 News Pages
Click here to read the 2011 News Pages
Click here to read the 2012 News Pages
Click here to read the 2013 News Pages
Click here to read the 2014 News Pages
Click here to read the 2015 News Pages
Click here to read the 2016 News Pages
Click here to read the 2017 News Pages
Click here to read the 2018 News Pages
Click here to read the 2019 News Pages
Click here to read the 2020 News Pages
Click the link(s) above to read earlier Stoppress items
There is also a Free Guest Forum, click here to go to it.
Members can post threads and respond. there is also a new 'Private, Members only' section!
You will need the passwords from us though!
---
---
And we have a new page of logs, click here, to go to them!
---
---
Scroll down for 2021 Stoppress pages...
---
Friday 31st December 2021.
New Year's Eve.


Fireworks over Tower Bridge some years back, not this year!!

New Years Eve and another year to forget! The last two have been dire. Hoping that 2022 may??? bring a respite, but not looking clever at the moment. So many ignoring precautions, despite the rampaging WhuFlu, what planet are they on?

Spent a happy hour on board 'Fiddler's Green' today, rigged the pair of solar panels I used to rig when she was in the barn, this year they hang from the bowsprit. I removed my flexible solar panel from the top of the spray hood and shortly the spray hood will be removed, after I have fitted a pair of tarps. the spray hood will of course go in the washing machine!

The batteries all showed 12.9v and the NASA battery monitors show all three banks fully charged, from the flexible solar panel that fits atop the spray hood. Hopefully the two panels hanging from the bowsprit will keep the batteries fully topped up all winter, nothing kills a battery quicker than letting it go flat. As FG faces SW they will catch any afternoon sunshine....

Amazingly the temperature outside today was 15 degrees. Will hear later if the records have once more been broken. (What Global Warming??). The seasons are totally to cock here, spring flowers out, cherry tree in blossom, crackers... And still there re people who are in denial????

Whilst on board today we also managed to attach the 4ft length of 4 inch s/s tube that I had cut and shaped to fit onto the end of the boom, with the addition of a bit of old carpet padding, the tube now extends the boom over the transom, supported in the crutch I fitted to take the mast, when lowered. Must take some pics. Now our cover, when we get it, will neatly cover all the back end. Next week I hope to sling a couple of very heavy tarps over the boat awaiting the new fitted cover.

Darian had to agree with me that the boat was dry and sweet smelling inside today, the 7 ventilators, the cracked open fore hatch and the removal of the log transducer creates a decent air flow. It has been so wet of late it was good to see no puddles of water collected anywhere on the side decks! They can be the cause of problems if they freeze!

I will be preparing a new Stoppress page for 2022 in the next day or so. Got a lot of hyperlinks to alter and dates to change. Give me a few days, then if you notice a link not functioning or missing, please let me know. enquiries@eventides.org.uk

Incidentally I have just paid up the web hosting for another year. Now lets see if we can add so many pics we have to make the hosting bigger! Already over 10Gb!

To that end I am adding a nice photo of the WW 'Sugar' berthed in Dartmouth, to the gallery. WW pages. David has done a very good renovation on her. Great area to sail!

Sent a new EOG burgee out to our GH rep, Simon, also a copy of all the drawings and updates on the GH31 we have, and they are many and varied! Lots of input from Mark Urry.

I also sent a copy of a CD regarding a circumnavigation I have been trying to add. had a problem as the photos would not show. Simon is going to see if he can assist. Be good to add this one to the Logs Page.

That's about all for now, it just leaves me to wish you all a healthier 2022 and hope we get some decent sailing weather.

John


Monday 27th December 2021.

We are now in that odd limbo, between Christmas and New Year, where we never know which day of the week it is! I had to look it up.

I hope Santa bought you that new GPS or whisker pole you were wanting, and not just the socks! This year I had no boating wants, so Santa concentrated on the socks!

Christmas Eve we took ourselves off to Bradwell beach for a couple of hours. I do a regular litter pick there and was disappointed to find a carrier bag full of litter, most had floated in with the tide, but the metal BBQ grid did not, nor did the 4ft of barbed wire?? We also pick up beach washed glass and collected a small bag full. To be reused decorating craft items...






It just happened to be HW, springs, so not a lot of beach there. We almost had the beach to ourselves and afloat there was only one private motor boat out there, fishing. However the Dutch dredger 'Scald' came in as we arrived and made its way over to Mersea to drop spoil on the Nass and nearby sand banks. We heard this rather than saw it as the wind had gone to a gentle F2 easterly and the fog rolled in!

I could see where the 'Scald' was, using the AIS app on my phone though. I have been monitoring her every day and apart from a brief respite on Christmas day when she anchored, loaded, off Sales point, Bradwell tor 24 hours, she has been back and forth twice a day on the tides, dredging off Harwich and dumping a Mersea/Tollesbury. As she is an 80m long x 15m beam dredger, I bet the creeks will be half blocked with spoil by now, caution when navigating there next spring!

Even though it is Christmas we have had another enrolment! Welcome to Tomas in the Czech Republic! Tomas seems to indicate he already has many sets of drawings, but it may be he is interested in a few, I have replied to try and clarify that. A 'Friend', or 'Associate' member for now.

The rain is beating against the study windows as the wind is SE, a foreteller of stiffer SW winds later, with more rain! Whilst out Christmas Eve I did do a little detour to Bradwell marina and checked F.G. She is sat on her blocks at just the right angle, so no puddles on the side decks. All clean and tidy. I have given up waiting for the sail maker, and have purchased a pair of very heavy tarpaulins from a company called 'Tarpaflex'. These are a lot heavier than the Mickey Mouse ones sold elsewhere. Brother in law has offered to come over and help me rig them when they arrive! They weigh 7kilos each!

See the temperature is supposed to be 15 degrees over the next few days, warmer than some days last summer! Hope to get her protected before the snows arrive!

Hope your pride and joy is safe and secure.

Wishing you all a Happy and HEALTHY 2022!!

John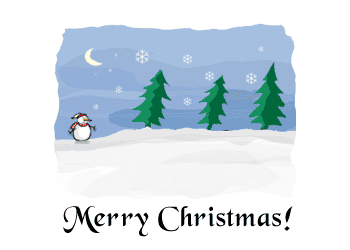 Its time, the bouncing snowmen are back!
Tuesday 21st December 2021.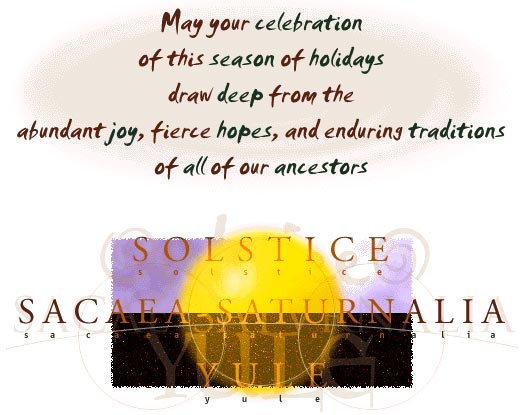 Today is the Winter Solstice so as of today the days start getting longer!!! Sadly the coldest part of winter is still to come though, as generally we get the worst cold spells nearer March! And still I have no winter cover!! Cannot chase it though, as the sail maker recovering from hospital visit...
Seasons greetings to all. And here's hoping for a lot healthier 2022!!
John


Sunday 19th December 2021

A quick line to welcome Teo in Portugal, who has enrolled, looking for a G.H. Anyone selling in his part of the world?

Not that many people will be able to travel to view for a while, the new variant of WhuFlu is running riot all over the place now. Amazed we have not gone back into lockdown, but politically it would be a bad move for the UK government, despite what common sense and the medical advisors say! We are being ultra careful and have just done tests, as have the rest of the family, who are all coming to us today.

Our early Christmas meal is also going to be an engagement party for Holly and Brandon. There is a big union flag and banners up out side welcoming them home... After 7 months on the ship not seeing daylight, very relived to be back. (Can't go for a stroll on deck on a carrier, bit of a busy place!! Off limits permanently!)

The weather is calm and still, with high pressure in charge, but of course this time of year that of course means fog. Not been able to see the river for 3 days so I have not had eyes on the Dutch dredger dumping spoil in Mersea quarters, but I can see it on my phone with the AIS app.. It has been dropping gravel on the edges of many of the islands or their sand banks.. With the number of trips they have been making, from Harwich approaches to the Nass area, the creeks will be very different next season, so beware don't cut corners until you have seen it at low water!

I am still waiting for any sign of the winter cover for Fiddler's Green, which is annoying as I was wanting it on long before now and I have just heard the weather is to become 'wintry' for next week.... Hmmm. I must rig that bit of s/s tubing I have shaped, on the end of the boom, so I can at least sling a tarp over the back end.... Noticed the spray hood was in dire need of a good scrub too, to get the green off.... Then that will go in the washing machine....

As an aside we had a young swan crash land in our garden last week. It was just loosing its brown plumage. When they get to this age the parents chase them off to find a place of their own! With no long flat area to get a run up, it was not going to fly off in a hurry. Trapped in the garden.. We have had a bird flu outbreak not 10 miles from here so, though I would normally catch it and carry it off quite happily, (years of swan catching during my time on the London river!!) I would not touch it. It was not apparently sneezing or otherwise looking infected... It happily fed on the corn and peanuts I gave it and drank water... and was not at all phased by me, quite the opposite, so guessing it had just been ousted from a public lake where it was used to being thrown bread and the like. After an hour or so it eventually found a gap in our hedge and got into the farmers field. Fortunately it had a crop of cut Lucerne in it and was pretty flat. Even with the peanuts it made a good take off.

However we have not seen many larger birds, the Magpies, Crows, Pigeons and the like that are normally always here for a week now. The bread tossed out 2 days ago is still there. This is unusual. Bird Flu as well as WhuFlu????

Good news is my Black headed gulls still line up on the roof. They do not like to land to get the bread though, wary feeders. Only if they get really hungry.

Hope you are all vaccinated to the eyebrows now, stay safe.

John


Sunday 12th December 2021.



HMS Queen Elizabeth.

This last Weekend Darian and I were invited, along with other members of the family, to Portsmouth, to welcome back the Carrier HMS Queen Elizabeth! Why?? Well the grandson, Brandon and his Fiancé have been serving aboard. Fiancé, Holly left the ship some months ago with an injury, but today was reunited with Brandon.




Holly and Brandon

We have just spent a joyous weekend with Brandon and Holly and to our surprise were treated to a VIP tour of this great ship! Great because it's huge! The flight deck is massive. Brandon and Holly are newly trained chefs and this was their first posting. (They are also trained firefighters and medics now!!) They have excelled! The Navy also know how to entertain, the band of the Royal Marines played as hundreds of personnel were reunited with family! Much flag waving!

To round the day off all family were given special passes to the dockyard exhibits, so we revisited HMS Victory and the new Mary Rose exhibit. Fascinating! If you watched the raising of the Mary Rose, as I did back in 1982, you will remember that moment when the bolt broke! They saved that clip of video till you were leaving the exhibit. If you ever get the chance, go and see her, a time trip back to Tudor England! Very well done!

Back at EOG HQ we have a couple of interesting mails, a request for details of the MG centreboard, as fitted to the Trinka design. John , who was researching the designs an had come across an old article in YM, which he had kindly scanned and sent to us, so I can add it to the MG page of the Gallery. Sadly we do not have the drawings of her or her sister ships, Cordelia/Trinka/Coronette. Yet!! We were able to send a drawing of the Cockler's plate and if John finds any drawings he promises to pass details on..

A mail from Matt at the Woodbridge boatyard, Everson's Woodbridge boatyard, informs us that they are working on a Lone Gull II, we are hoping to get more info shortly.... Though there may be something on their website shortly.

www.woodbridgeboats.co.uk



Always pleased to hear of people renovating one of our designs.

On my own boat, I am still waiting to hear from the sail maker about that winter cover.... as the shortest day is only a fortnight away, I hope he hurries up!

John




Sunday 5th December 2021.

We have welcomed another prospective owner, Dale from Tennessee, (lots of double letters in there?!). Dale is sailing an unusual Westerly, a ketch rigged Centaur, and is seeking a GRP GH 31. He says they are a little thin on the ground in Tennassee! With travel being curtailed again, as we go into yet another phase of WhuFlu, it may be a while before he can get to see one, when he finds it... Good luck with the search.

Here I have not heard back from John with the GH 28 for sale. I think he was quite poorly, and may have been unable to get back to us.... if anyone interested in a GH28 give him a shout johnbegum1243 at gmail.com he was asking £3,000. It's been round the world once already!

I am still awaiting the winter cover for my Fiddler's Green. Hopefully before we get any serious white stuff in the south east! In the meantime I have pumped out the freshwater tank, removed anything that might not like getting damp and filled the engine cooling with antifreeze.

Heard from Terry in Nova Scotia with a Senior, he is after a set of drawings, we await another communication from him.

I renewed one of the clever programs that protects the computer here and saves the content of it to several places every few days, As ever I contacted the Steering Group to sanction the payment etc. Had a couple of interesting mails as a result.

Tim, who recently sold his Water Witch, and is stepping down from the Steering Group next March, sent some pics of the boats he now has. He not only owns two lovely little classic boats. he is actually building a National 12 from scratch! Impressive! An Uffa Fox Classic boat.






From the left, Doris and Doris under sail, Nutmeg sailing and the impressive traditional National 12 he is building!


Nick, who has taken over the WW Bonita after the sad passing of Alan, his father, tells us he has done some renovation to the mast and is planning to renovate the cabin varnish next summer!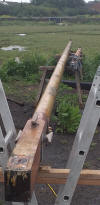 Before treatment, looking a little grey and sad.

Planed back to good wood!

Gleaming varnish work!! Mast now stored away for winter!

Nice job Nick!


Had sad news from Graham the owner or 'custodian', of 'Borer Bee' and the Eventide Goldcrest. He got caught up with a load of loud football supporters on a train, no masks! Went down with Covid 3 days later. Pleased to say he is on the mend, but it's taking a while to get back up to speed. He is considering renovating 'Borer Bee' in a very gentle way and sailing her on Lake Windermere near where he now lives. A graceful retirement for her. Maybe he will cross wakes with Tim sometime in the future.

Stay Safe out there, it is not going away in a hurry. Hope you have all had the boosters!

John



Sunday 28th November 2021.
At last Boris has decreed masks must be worn in shops again. Have been saying it was daft to drop our guard, ever since they relaxed the rules, and like most sensible people have continued to wear the mask. Does not seem like a chore to me, bit like wearing a lifejacket afloat really! If it all goes to pot, it could well impinge on our boating freedoms again, especially if things get as bad as they are across the channel. Speaking to members in the EU, seems they are way behind with inoculations there. For once the UK leads the way!

Stay safe.

Stay warm too, bitter northerly winds with storm Arwen thundering through. 3 degrees outside with wind chill bringing that down to zero! We saw a few flakes, but mostly cold rain, further north you would be needing really strong winter covers to keep the white stuff out. F9!!

I have had our boat measured up but it will be a while before the cover is ready to fit. Hope the weather warms up a tad. Boat can stand rain, lets face it last summer was so wet, it won't know the difference!

We have had another enrolment, Welcome to the Rev. Gary with the beautiful WildDuck, now named 'Jacqueline'. This is the one I mentioned a week or two back, see the film clip:-

https://youtu.be/o6ZF6WOiK48.





'Jacqueline' is to be base in the Isle of Wight from now on.

Built over 37 years by Dr. Bill, who was building it as an exercise in carpentry, rather than to later sail it, apparently. Gary has no boating experience, so I have advised a night school course and a sailing course next spring, in a large dinghy like a Wayfarer preferably. You soon get the rudiments of sailing and later on a small cruiser, you have a little more time to think, as it all happens a little slower! Nothing worse that taking out a boat without knowledge and frightening crew or yourself. Some never go afloat again! The perfect answer would be a sailing course in your own boat, or at least a very competent friend to accompany you at first.

The antidote to fear is knowledge!

I have added the GH info sent to me by Owen, we do already have some of it, but not all, on the GH pages.

I notice the dredging and depositing of shingle around Mersea Quarters has finished. Be interesting to see how much the shingle banks have been enlarged next season. Using AIS on my phone I was able to track the dredgers movements. She was near the Nass and then Cobmarsh Island at Tollesbury, as well as the islands on the approach to Mersea.

Keith has sent a few more pictures of his Senior, 'Dipper', the build is going well!



As you will see I have been working on the cabin interior and have now put the roof on. I will be putting something onto the underside of the roof to protect it from the heat and am yet to cut out the area for the companion way hatch. Keith










This is going to be one beautifully built Senior! Might get the chance to cross wakes with her next season as Keith is relocating closer to the Essex/Suffolk coast... look forward to that.

Keep that luff taught Keith, my camera is always to hand!

Time to throw another log on the fire and start writing Christmas cards, Roll on Summer!

John


Saturday 20th November 2021.

Welcome to Owen O'Reilly with his GH, 'Dulcibella'. Owen has forward loads of correspondence he got with the boat, some we have not seen and some of interest because it lists many of the voyages undertaken in the design. Have seen these before, but always been too tatty to reproduce. I have saved the reports and will post on the GH page of the gallery! Many thanks Owen.

Though I am still not firing on all cylinders, due to back playing up, I was able to gently pilot 'Fiddler's Green' to the travel lift in Bradwell Thursday. With little effort from myself Beth and Adam who were manning the lift in Ian's absence. (Ian is training Beth to be his successor). They did a very professional job!

FG is now chocked up at Bradwell right in front of the tower and under CCTV surveillance!

Once again she had no heavy fouling, save 4 dizzy barnacles on the prop! A thin coat of slime came off swiftly! Again Marclear works!

The next day Ian from Lonton and Grays sail makers, came along to measure her for a new heavy duty winter cover. If I am to lay up in the open boatyard, rather than the cosy barn in future, this will come in handy, year after year!

Whilst on board I took the opportunity to pump the water tank dry, to prevent frost damage. Also drained half the engine

water

coolant and will top that up with antifreeze next week.

As is normal this time of year, our house is festooned with sail covers sails and ropes! I have already washed and dried lots of it ( Easy care 30!) and the sails have been opened out to ensure they were dry and checked for damage.. Cannot get them in our washing machine, but as they have had little use and are not dirty, forgo the sail makers valeting this year! The only fault I found was an eyelet on my staysail was missing? Trying to actually recall when that sail last saw the light of day and am betting it was on my round UK sail 3 years back! I will be able to simply bang another eyelet into the sail and re attach the piston hank, no need for the sail makers attention, boat hardly used.... Ever optimistic that the next season will be a cracker!

Whilst aboard Friday I off loaded all the blankets and pillows etc., anything that would not like to be damp.... they are best stored in the dry and warm at home!

I noticed a new sign had been posted in the marina, I took a photo of it. See below. It is a product recall for the 4.5Kg Calor bottles we small boat owners tend to use....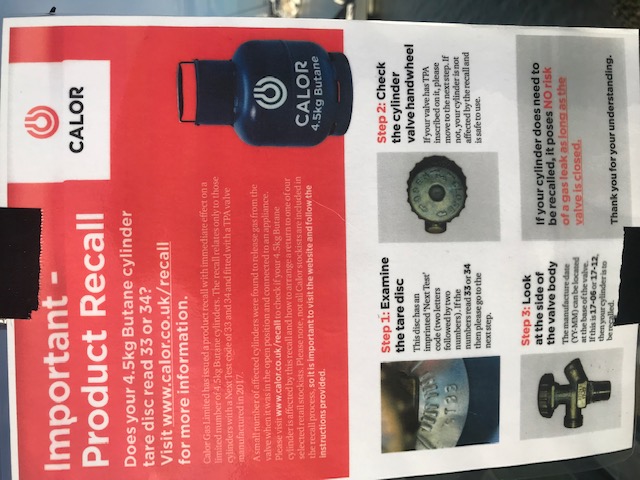 If you have recently, in the last few years, changed a gas bottle, do check the numbers on it.

Hope your pride and joy safe, if afloat, or covered and secure, if ashore. Roll on summer!

John


Sunday 14th November 2021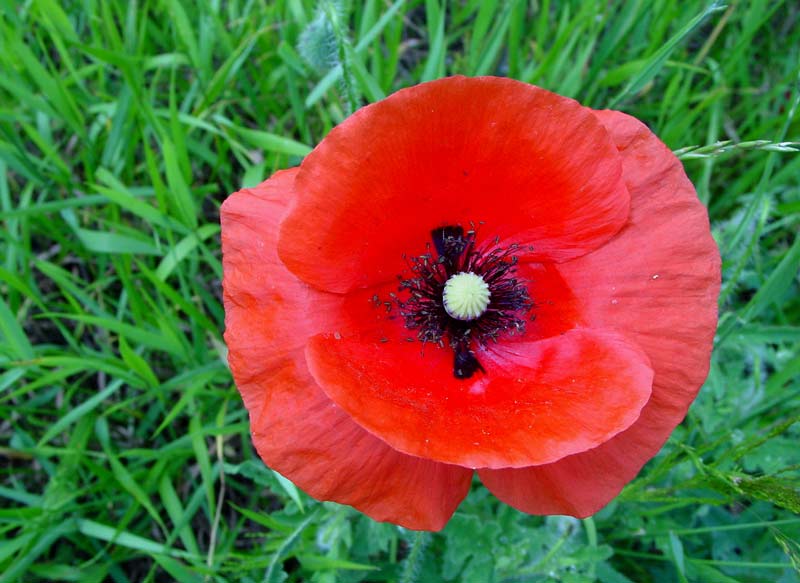 Remembrance Sunday.

It has been a quiet week weather-wise and perfect for hauling out and laying up. hope you managed better than I have done! Somehow I have managed to injure myself, hoping it is a pulled muscle nothing worse, but it has meant I could not nip down to the boat and lift off my sails, all waiting in the cabin for transporting home to totally dry out before storage. Neither have I felt able to lift the dinghy off to bring it home to clean and then store.

As I was unavailable the marina yard manager never got my boat out to hard standing as I had arranged... hopefully next week, when of course the balmy weather will have made way for wet and windy and cooler weather, Soddes Law!

Hope you have done better than I have! With snow forecast for later in the month I was hoping to have her covered and safe ashore by now..... Sadly got to get her ashore before the new cover can be made. (We normally store ashore in a barn, by the farmer has over doubled the cost, and as I pay for all year storage in the marina, afloat or ashore.... Just hoping I do not come to regret this??)

We have had another new member join us during the last week, Owen in Kerry, Ireland. His boat is called 'Dulcibella'. Well coming from Ireland I suspect he is a fan of Erskine Childers! (What? never read the 'Riddle'?? Do not know the Irish connection?? Come on, get a copy and read it!).

'Dulcibella' is not a converted ships boat either! She is a GH 31. Sails out of the Shannon. Hope to see some pics soon.

Had a link to a Utube clip regarding another boat that I have been corresponding to the new owner about. Gary has bought that Wild Duck that featured in Classic Boat. 'Jacqueline'. You may have seen mention of her. Her builder, William, we think, holds the record for the longest build time on any of our designs. 37 years!! Sadly by the time she was launched he was about ready to swallow the anchor and Gary has become the lucky owner of one of the finest WildDuck we have ever seen.

Have a look at the video clip and see what you think!..

https://youtu.be/o6ZF6WOiK48



We are waiting on Gary's enrolment.

There was a local news item I that I picked up on yesterday, a Dutch dredger has started on a project to clear shingle from the approaches to Harwich and use it to build up sand and shingle bars around Mersea Quarters. I could see her working at Mersea from here! The Nass sand bar from 'Shinglehead point' and some of the islands on the approaches to Tollesbury and Mersea are all being beefed up. New lengths of retaining timbers are being affixed to the sands.

The area will need approaching with some caution next season! I used to be able to cut across many of these sand spits (on a rising tide) with local knowledge.... Suspect this is going to catch a few out if they do not hear about it...

Paul in the Netherlands with the Eventide 'Perami', has send pics in of a new pair of cabin doors he has created! Look smart! I had a similar pair on my E24 'Bluenose', managed to make them so they folded right back out of the way, without blocking the echo sounder or the compass!


These smart doors look very substantial. Wide double doors do make access so much easier. Perhaps best suited to craft on sheltered water! I know where Perami is based and her cruising ground is a joy. The Veerse Mere!
Have had a few mails back and forth to New Zealand with David. He has an Eventide 24 'Quest', that he is restoring. He has spent some time ripping out shoddy repair work and is now rebuilding properly. This Eventide 24 still had the first 560lb keel! Something he is attending to! The bilge plates are to be removed and the keel deepened. And more weight added to bring it up to the modern 1020lb minimum for the E24. I thought he could so easily have gone for a fin keel there, but instead he has opted for a Scheele keel. With the wide base he hope to simply have a pair of legs to assist drying out level!
He has a 30hp motor to put in her and though overkill, it will fit, and as he says, the most economic option as smaller replacement motors are so expensive..
Hi John,
thanks for the reply.
If you want to know a bit more about junk rig look at the junk rig association website (junkrigassociation .org). Sleive McGalliard is the member who has developed the split junk rig and he has extensive writings about it on the website. He put one on a Westerly and did very well in the round the island race (Isle of Wight), much better than the Bermudan rigged ones. The engine I have got is a Vetus and is fairly light weight for its horsepower and the extra horsepower will not go amiss in the Kaipara harbour which has quite strong tidal currents, and as I said it will make her into a full motor-sailer, which suits me at my age. It is not that big and should fit comfortably in the engine bay. I got the engine at a bargain price and a change to a different engine would be cost-prohibitive. A Scheele keel is specifically designed to create an efficient shallow draft keel, look up Henry Scheele on the interweb, he is a Canadian naval architect, I used one on the 50 foot boat I rebuilt and she performed better than the original with 18 inches less draft.
Anyway. I will take photos as I go and send them through to you.
All the best, David
An interesting project, hope to see pictures as he progresses. I have researched and found the Scheel keel, designed by an American, must be the same one. Basically a keel that gets wider at the base, so in theory one could add large flat steel plate to the bottom of one of our cast iron keels to get a similar effect?? I have heard of boats with these types of keel. Not our designs as yet though... Or do you know different??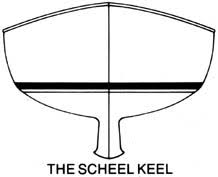 He has also to replace the rig and has opted for a 'Split Junk' rig, something I am not familiar with.

Well you learn something new every day! This Eventide project is going to be an interesting one to follow.
Finally a sad note, John with the GH 28 'Pecarus', the 'round the world', Golden Hind, has been forced to sell up due to sudden severe poor health. He is wanting £3,000 for the Golden Hind ASAP! I am waiting for the full details before posting an advert, but if you are in the market for an historic Golden Hind 28, contact us and we will put you in touch.
John
Friday November 5th 2021.


Guy Fawkes Night.

One of my cats sat very close beside me as I type this, because I can hear loads of fireworks going off in the village. The other one has gone out to investigate and bring back another mouse, not at all phased! Well he does not seem to mind the clay pigeon shoot a couple of fields away, so a few pops and bangs are as nothing!

Had one new enrolment this week, welcome to Philip in West Sussex who is looking at a Lone Gull II. I will let you know if he alters his membership from ''Friend' to 'Full Voting Member' if he becomes the owner!

I spent a few hours down the boat earlier in the week, taking advantage of a rare sunny and calm day, and was not entirely surprised to see several other boat owners in the marina doing the same!

I was able to unfurl and lower my genoa, and gently bundle it down below, if filled the fore cabin. As it was slightly damp on the sacrificial strip I left it in a loose heap. Will collect it and the other sails I removed from the spars, when the tide is up and I can get a trolley to the boat to bring all home and indoors for a day or two to dry out. The dinghy, used a fortnight back whilst redoing my creek mooring, was left on the cabin top afterwards, to wash off in the rain. I had hoped to simply dry it out and roll it away, but when I opened it out, it was muddy, so that has to come home to be inflated and washed, before drying and being put into winter store.

I removed some of the sheets and they will be popped into the washing machine, (Easy care 30!!) But this year I am leaving the mast up and storing the boat in the marina, so the halyards will stay up for now. I intend rigging 'messenger lines' later and they will stay in place over winter and then the halyards will too go in to the washing machine. Makes all the difference the following season! (If you have heavy snap shackles attached to your halyards as I have, best tie an old sock on those whilst in the boss's washing machine, to avoid disharmony!)

The politicians have been spouting hot air in Glasgow this week, but we simply went out into our little Spinney and planted a few more trees, every little helps. Seems I have been banging on about the change in our weather for over 25 years now and it has taken this long for the world leaders to actually sit down and talk about it.... Wonder how many of them planted a tree this week.??

John


Saturday 30th October 2021.
Nearly Halloween!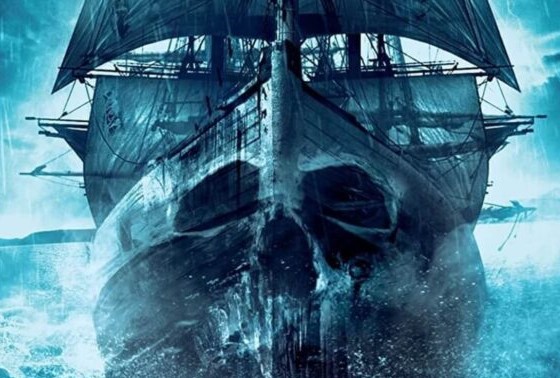 No new enrolments this week but Stewart has been back in touch, he did not buy the wooden GH he was looking at because it needed some repairs, not many, but enough to put him off. Instead he has bought the all GRP 'Audeer'!

Also heard from William who is repairing a GRP GH. He has removed and replaced toe rails, curing a leak between deck and hull by so doing. He then went on to describe the issues he had found with the rig. There was a lot of electrolytic corrosion between s/s fittings and the Ali mast. He was attending to that.

He went on to ask what I thought about HMWPE rope. I had to admit I had not heard of this, so he explained it was high strength synthetic rope and to further confuse me, he was not suggesting using it for the running rigging, as I had assumed, but for the standing rigging.


He explained:-

It's gaining acceptance for that use. It's stronger than wire rope and much easier to work with and inspect. It's important to get the right kind — heat set and pre-stretched. I will use 8mm Rig12+ made by Kingfisher which has an MBL of nearly 8 tons. It's not sized for strength but for creep. With a max working load of about 5% it should not stretch more than a mm or so per year.

At the bottom end the idea is to fit a ring to the chain plates using a toggle. Tension is then provided by lashings between this ring and a spliced eye with thimble on the end of the stay. Very similar to the way standing rigging was done before steel came into use, but with much better modern materials.

Now this is very new to me, but as 1x19 s/s wire has always had a fatigue problem, especially for the many craft that leave their masts up all winter, maybe there is something to this? This year, for the first time ever I am laying up ashore at Bradwell, with the mast up. Previously I had always been laid up in a farmers barn with mast and rig down of course. This way the rig can be safe for maybe 20 years, as opposed to the 10 year life the surveyors list, expecting the boat to be out all winter in gales etc. The wind vibration causes stress fractures...

Anyone else have any experience of this new cordage?

William also found that, though the chain plates had holes for 3/8th pins, all the standing rigging tangs were fitted with 5/16th holes and pins?? Anyone else with a GH31 come across this? (My Eventide, at a stretched 27ft, has holes and pins for 3/8 top and bottom on all stays...)

Lastly I saved a link of the 5/16 galvanised chain I salvaged. It had been attached to the top of my old mooring buoy, a length of 5/16 with a shackled loop in the end to drop over my samson post.

In the 7 years it had been hanging in the water from the top swivel ring of the buoy, the loop end and half of the chain had fallen off! I saved this link, that was still attached to the buoy, to show just how severe salt water corrosion can be on galvanised chain. The 3/8 chain beneath the buoy was as bad, on the section that lifted out of the mud every tide, the top 10ft or so... There was enough meat left in the lower links for me to thread a long 8mm rope through a chain link, 10ft down and secure the boat to that, would not have trusted the top 10ft of chain at all! Had anyone picked up that buoy I am sure it would have parted....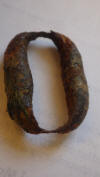 Not a lot of meat left on this!! Was new 3/8 galvanised chain 7 years back!
Reminded me of the day, decades ago, that I picked up a vacant mooring off Pin Mill. After rowing the family ashore for ice creams and provisions, and to pay my dues in the Wards the boatyard and chandlers there, I was advised to pull the mooring buoy up and investigate the chain, and if dodgy move to another, as they had not been checked that year....
I quickly rowed back to the boat, my Eventide 24, in those days, and raised the mooring chain. To our horror we had left dear 'Bluenose' on a mooring unattended, and the chain we were hanging on was held together with lengths of blue bailer twine, in several places!!
Moral of story is always to check the mooring, especially if picking someone else's up and to check your own often!
John
Extra hour in our bunks tonight, those of us off watch anyway!
Sunday 24th October 2021.

Apart from Trafalgar celebrations it has been a quiet week here. Quiet enough for me to drag out the printed copy of my log from the round UK trip and re-read some of it. I was looking at the picture of the little light at the entrance of Newlyn harbour and realised I had not said anything about the shack next to it!






Newlyn Harbour South pier July 2018

.

For many years I ran navigation classes and during the lesson on tides I would always mention the Newlyn tide gauge. Gave us 'Ordnance Datum Newlyn' as a base line for working out heights of tide. Replaced on Admiralty and of course on all charts now with Lowest Astronomical Tide or 'LAT'. (the height the tide is never expected to go below....) I would always tell my students about the little shack on Newlyn Pier and there I was within spitting distance and never went to see it! So I was pleasantly surprised that the BBC had done a little article about the tide gauge and I copied it for this page.


The Cornish hut that gave rise to sea level benchmark

Jonathan Amos
Science correspondent
@BBCAmoson Twitter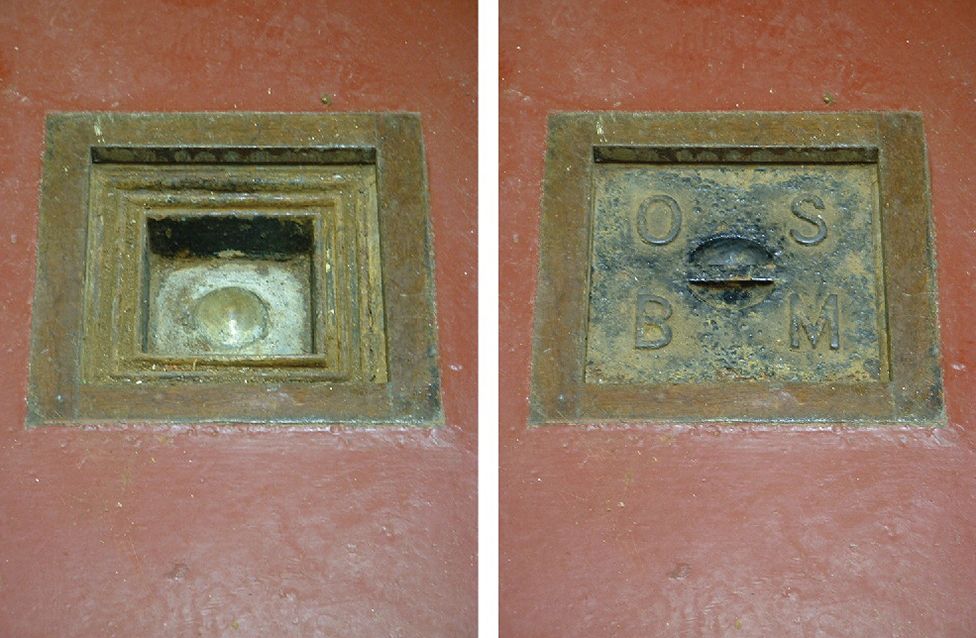 It's not much to look at - an anonymous red-and-white concrete hut that has that familiar battered seaside look.
But the building, on the end of South Pier in Cornwall's Newlyn Harbour, is celebrating an important anniversary.
It was measurements made in the hut, and completed on 30 April 1921, that established mean sea level.
And it's this surface, known as Ordnance Datum Newlyn (ODN), that became the reference against which all other elevations were compared.
Every hill, mountain and building in Britain could be described as being so many feet above the Cornish benchmark.
"Without that datum point, without that 'height zero' level that everyone agrees to use, nothing we do would fit," said Mark Greaves, from Ordnance Survey (OS), the UK's national mapping agency.
"Even with our modern technologies - you know, in some of our applications you can fly around Ben Nevis (the highest mountain in Britain), for example - none of that would be possible. It's a fundamental underpinning," he told BBC News.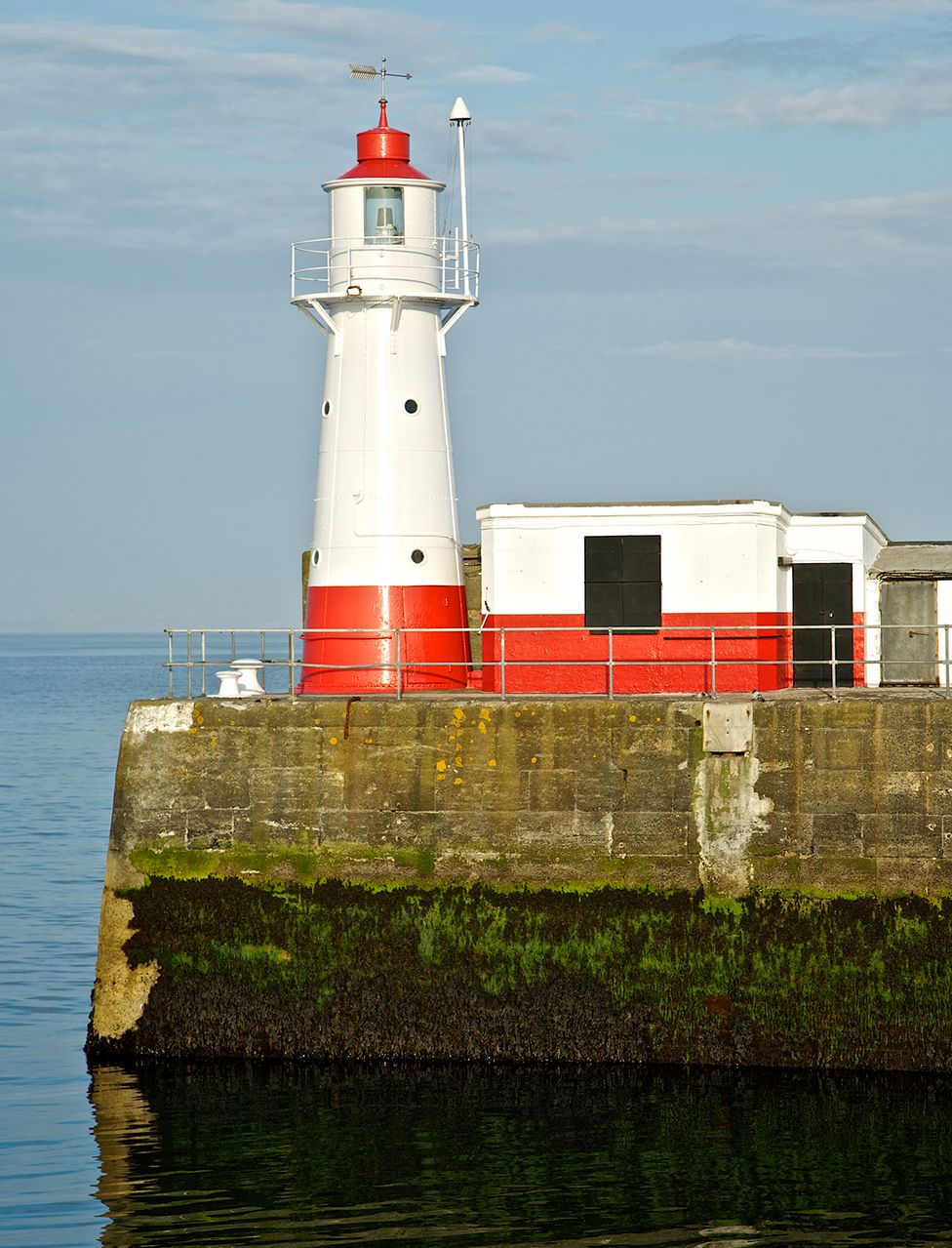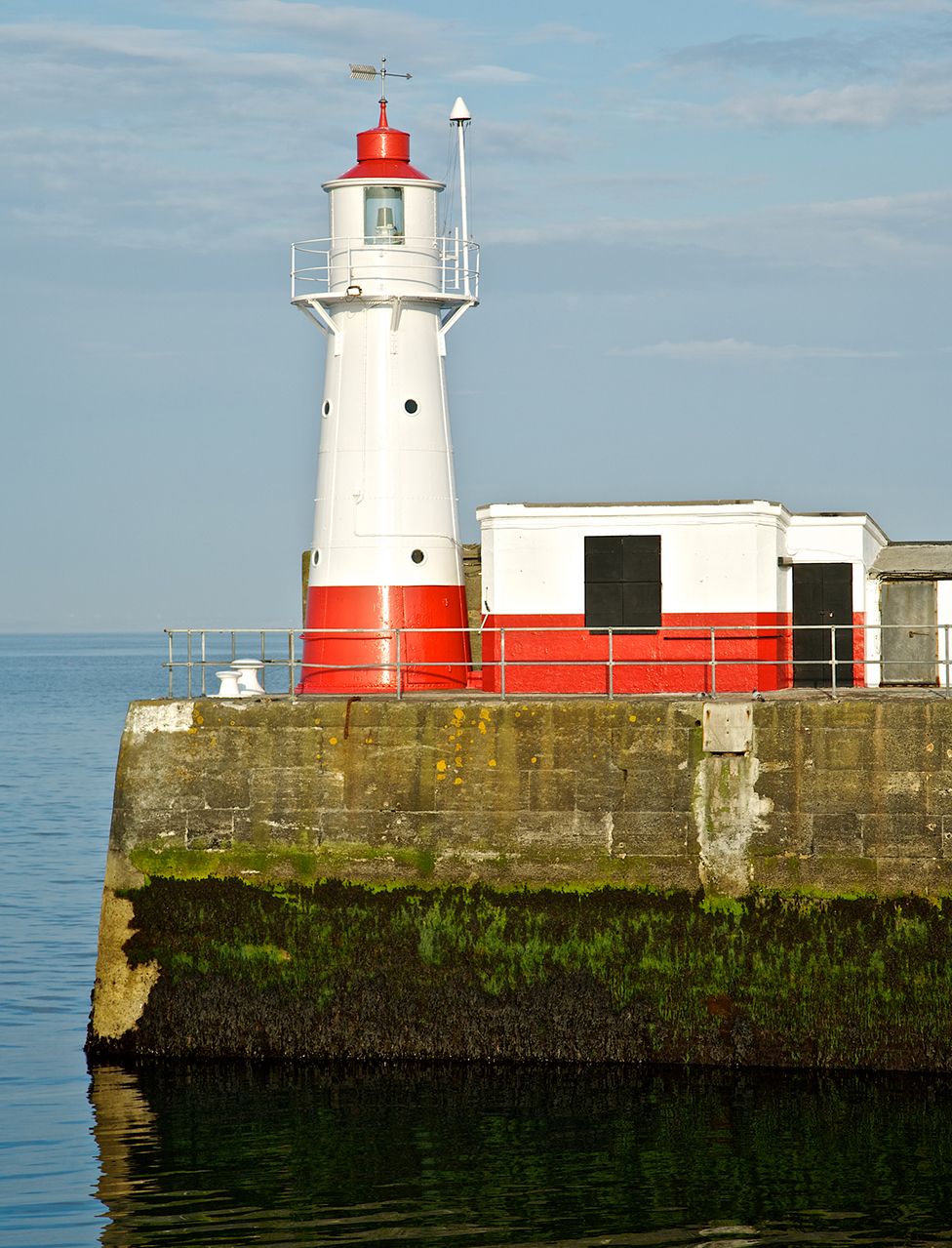 Newlyn's efforts to begin measuring mean sea level during WWI were by no means the first attempt to track the highs and lows of tidal movements around the UK. But as scientists came to understand better the complexities of capturing and fixing a robust reference, the Cornish station took on primary importance.
It was in an excellent position to do so. The pier stood on stable granite and the harbour, being close to the open ocean, was less affected by the confounding behavior of waters that swirled around other stations sited near rivers and estuaries.
OS ran a six-year study from the now-Grade-II-listed hut, starting on 1 May 1915.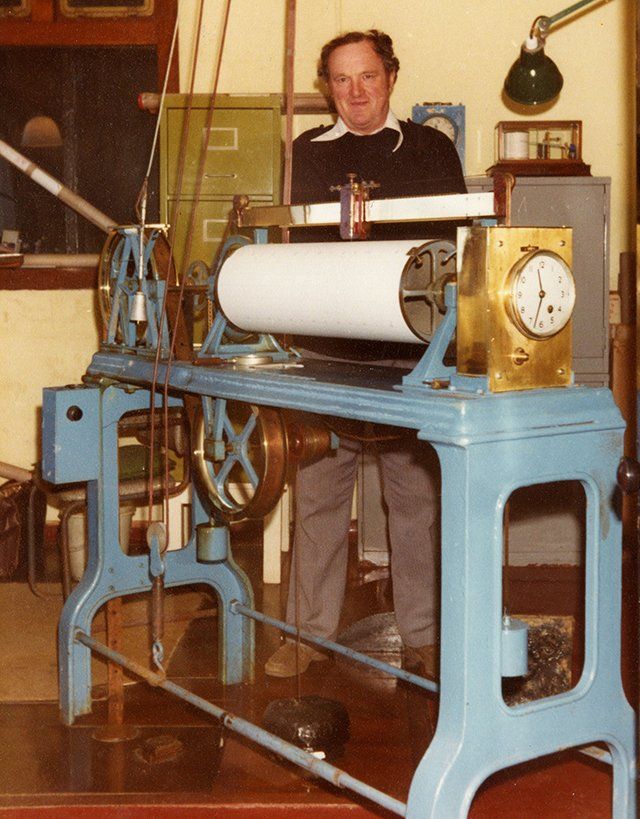 Sea level was measured through a hole in the floor that led down into a chamber which was open to the harbour. A float connected to a chart-recording gauge monitored the ups and downs of Newlyn's tides.
The gauge was inspected twice daily to see that it was still working properly, and temperature, barometric pressure, and salinity measurements were also taken.
There's a brass bolt in the floor of the hut. ODN, at the end of the six-year investigation, was determined to be 15.588ft (4.751m) below this mark.
It was then possible, using the standard leveling techniques at the time, to go out and describe elevations anywhere in the country, using Newlyn as the common comparator.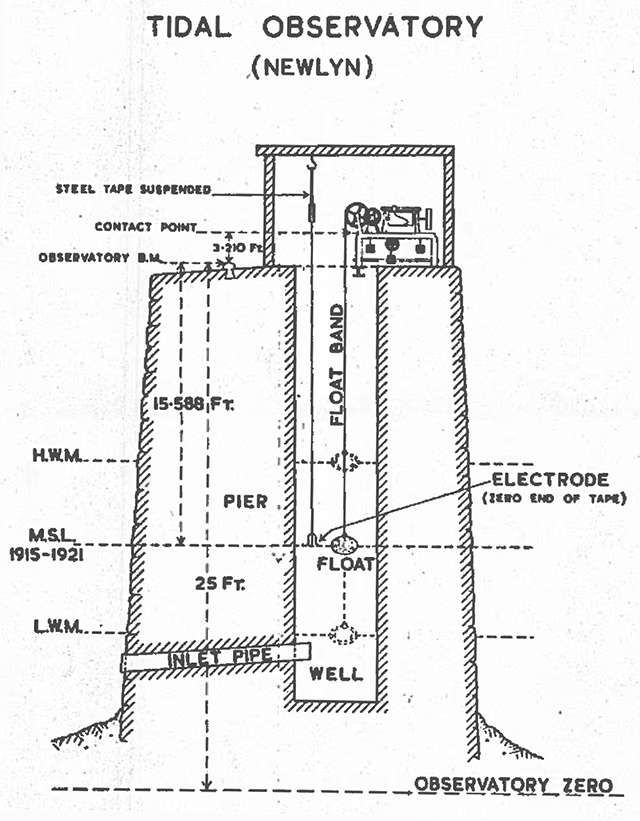 Measuring heights today has been transformed by satellites.
GPS receivers measure height above a mathematical surface known as the ellipsoid but the data from gravity sensors in orbit has been used to construct surface models (a geoid) against which GPS heights can be converted to give you an elevation above mean sea-level to a few millimetres.
"We now use satellites to measure height relative to the ellipsoid, but ellipsoidal heights are not what you might call 'natural'," said Mark Greaves.
"It still seems natural to have a height that's somehow relative to the sea. We're land-based creatures after all And if you're stood on a beach, it just feels right that height-zero should be somewhere around where you get your feet wet."
*********************************************************
Well now you know!
I am full of mostly useless bits of information!
John.
Wednesday October 21st, 2021.
Trafalgar Day.

https://twitter.com/VAdmNickHine/status/1451073928055697413
The toast:-
To his immortal memory.


John
Friday 15th October 2021.
Important updates from our friends at East Coast Pilot!!!!

Thames - Gallions Point Marina (2nd Oct 2021)
We are sorry to report that it seems that Gallions Point Marina is no longer trading. It was a family business, established and run for many years but the landowners intend now to redevelop the area. It was a very 'different' boating facility, not a place that would appeal to everybody, but it had its own character and merits.
Sheerness - Garrison Point - new hazard (10th Aug 2021)
A new large yellow mooring buoy is in position about 50m NE of the ferry jetty on Garrison Point. Beware that even when there is no ship present, there is a line between the buoy and the jetty.
Lowestoft - new Gull Wing Bridge construction (28th July 2021)
Mariners and Port Users are advised that construction work and marine plant activities related to the new Gull Wing Bridge are under way on the South side of Lake Lothing.
All vessels are requested to navigate with extreme caution when transiting this area, and to pass the construction site at slow speed to reduce the effects of vessel wash.
Please contact Lowestoft Port Control on VHF Ch14, Tel. 01502 572286, if further information is required.
Outer Crouch buoyage (updated 24th July 2021)
There have been significant changes to the buoyage in the outer Crouch, changes which may well confuse skippers arriving into the river. Resulting text updates in ECP (see Crouch updates) are minor, but larger changes are needed to the Rolling Road diagrams on page 93 and new versions are available to download and print from our Downloads page. Basically one Swallowtail Channel buoy, and one pair of Whitaker Channel buoys, have been removed, with others having numbering and light characteristics changed. Skippers will now find about a 2-mile gap between the Swallowtail No.1 and the Swallowtail No.2, and between the Inner Whitaker and the Whitaker No.1/No.2 pair.
Southwold, several items (22nd June 2021)
A reader's recent visit to Southwold prompted him to tell us that -
- there is no white diesel available at the moment because the tank is contaminated - it may not be fixed for a while so call up and check first, if that's why you're going there.
- during Covid restrictions there is no rafting on the piles, and the facilities at the HM's office are closed.
SW Sunk - WARNING (21st June 2021)
A few days ago there were serious strandings of several yachts attempting to pass through the SW Sunk Swatchway. It seems they were following charts displayed on chartplotters. Data on these is evidently seriously out of date and led them astray, grounding them on the Knoll on the S side of the swatchway and requiring RNLI attendance. If you want to go that way, PLEASE use Roger Gaspar's recently re-surveyed route shown here https://www.crossingthethamesestuary.com/page29.html
Stone Point, Walton Backwaters (4th June 2021)
A new chartlet for the area around Stone Point is now available on our Downloads page, with grateful thanks to the Walton & Frinton Yacht Club.
Queenborough - switched on! (18th May 2021)
Visiting boats at Queenborough can now plug in to shore power when alongside the pontoon, for a small extra fee.
Deben and Ore Entrances (Updated 6th May 2021)
New surveys of the two entrances have been carried out by Trinity House, and the new Imray chartlets for both entrances are available on our Downloads page. Please be sure to read the note that is included with each downloaded chart. The Ore entrance chartlet has already been amended very slightly. Update: Both downloads now include aerial photographs.
Mistley Quay (16th Feb 2021)
A recent court ruling suggests that the notorious fencing along the edge of Mistley Quay, on the River Stour, could be removed, restoring ready access to visiting boats. However, as with all such things, we will have to wait and see what actually happens! Perhaps 'Elfen Safety' will intrude…..
Pot markers - the Scots fix the problem (9th July 2020)
Online discussions recently suggest that the pot marker problem in the Naze area is as bad, or perhaps worse, than usual. We welcome the news that, after great efforts by the Cruising Association's RATS committee, the Scottish Government has now made 'informal' marking of lobster and crab pots illegal. We wholeheartedly support their ongoing efforts to persuade our Government to do the same. Read the details here: https://www.theca.org.uk/news/scottish_creel_marking_order
Latest 5th Edition of ECP (9th September 2019)
We are pleased to announce that the new 5th edition of ECP has been published, and is already appearing in chandleries and on the websites of online booksellers.
As with previous editions, this is a major revamp where we have re-visited virtually every location mentioned in the book, taken new photographs, found many new updates and amendments, and rewritten many sections of the text, The book has grown by a further 10 pages and we have been able to incorporate many new and very useful aerial photographs. Our thanks go to the hardworking folk at Imrays who suffered our many requests and comments during their time laying out the book and putting it together.
There will be no further amendments to the 4th Edition.
Roach - foul anchorage warning (9th July 2019)
There is a new warning of a risk of fouling anchors at 51°36'.206N 000°52'.223E, which is in Quay Reach, the bottom stretch of the Roach, on its east side just above The Quay and by the 5m contour, and ironically right in a charted anchorage.
Welcome to another new member, Philip looking at buying a Lone Gull II. Hopefully more info shortly...
The weather has been calm and the temperatures passable for the past few days, but after this weekend looks as if it is going downhill. Enjoy the weather while it lasts.
John
Monday 11th October 2021

No need to say anything much except we were very successful. New buoy and riser attached to bottom chain. Bottom chain checked and found un-corroded, same as it was nearly 50 years back. All went like clockwork, great to have Keith aboard, passing spanners and the like. Reckon the mooring is now good till I am about 90!






Tollesbury , Woodrolfe Creek and replacement mooring buoy.

John with the help of Keith!
Friday 8th October 2021.

We have had another new enrolment. Welcome to Andre in Brazil. Andre would like to build a 'Riptide', but construct it in steel. Has been done if you are into bulding steel craft, but there are no specific instructions for steel. Have not had a donation for a set of drawings, waiting to hear back....

Not heard any more from Dave in New Zealand regarding the design of his craft as yet. Jury still out!

I have been back and forth to the boat a few times this week, sorting her out for a couple of trips.

Saturday is the Tollesbury Oyster Smack race, hope to be out there for that, then have a quick look into Woodrolfe Creek Tollesbury to check my mooring buoy is still floating! Not seen it for 2 years!

On Sunday I will be racing over to it from Bradwell, with Keith the brother in law and regular crew. I have the new mooring buoy and riser etc. already stowed on deck and hoping we can pick up the mooring Sunday evening, before it gets dark and from the dinghy, fish for the ground chain and fasten my new tackle to the really heavy bottom chain, and the new buoy to the boat! We will cut the chain on the old buoy and drop it into the creek to add to the already considerable weight of chain down there! Keith suggested towing the old buoy behind us on the way back to clean it off!

Together with Keith, we laid this mooring in the early summer of 1973. I recall rowing an old heavy dinghy down the creek on a falling tide, laden to the gunwales with chain and old lorry wheels, plus a couple of cast iron weights.

I had laid my hands on some 3/4 chain with a centre ring same diameter, it was immensely heavy! There were a couple of places in the length of this chain where it was worn to 1/2 inch, which was what I had been recommended, by a local old salt who used to lay moorings, the extra thickness and weight of the 3/4 stuff was a bonus, but I doubt today if I could have even got in into the car, let alone into a dinghy and dug into the creek! Long time ago, was so much stronger!

The chain was to be led through the centre of one of the wheels and secured to one of the cast iron weights. Pulled across the creek and a second hole dug for the other end. All sounded so easy on paper!

We dug the one higher up the slope of the creek first, a 3ft hole to drop the lot into, then back filling and consolidating the mud. Hand tools only, nothing larger than a trowel!

The chain, about 50ft of it, was then stretched down towards the retreating tideline till we figured out where to dig the second hole. Repeat procedure. Seem to recall by then I for one was knackered! You cannot walk in this mud, you sink. We laid sheets of old ply on the mud in an effort to stay above it, we lost all the ply! You have to either run and that is so difficult, or push a boat in front of you, resting on the transom. You get covered!

We fastened a swivel to the centre ring and 22ft of 3/8th galvanised chain between that and a buoy. Twice the height of the tide at the top of springs... That set up lasted a while, with me changing the galvanised chain every few years, getting the old bit re-galvanised if it had not worn and in a couple or few years it rarely had, only the galvanising went. Had several lengths I cycled.. Those were the days when there were local galvanisers that were willing to slip bits in for a 'consideration'! That mooring tackle was used for 10 years and never gave me any qualms. Boat rode out loads of gales on it... In 1983 I sold my Eventide 'Bluenose' and started on the build of 'Fiddler's Green'. The mooring was not checked for 7 years whilst I was up to my ears in wood shavings!. Used by many friends though.

After 1990 when I launched FG I dried out on it and checked the tackle.

Found the bottom swivel had nearly worn through and did away with it. Unsafe. Replaced the 3/8 chain and instead I fitted a new swivel to the top end of the chain, where it was easier to check and attached a 11ft length of rope from it to a pick up buoy. This meant the chain always lay on the bottom of the creek when the mooring was not in use. We had found that the ground chain left in the mud, that is the original 3/4 chain, had never worn or corroded in decades, so figured if the riser chain, the 3/8 length, laid in the mud most of the time, then it would not corrode either, sealed in the mud like the 'Mary Rose'.

This proved to be the case and the mooring needed little maintenance.

However one day decided to buy a new mooring buoy with a steel rod and swivel running through it, and a large easy to thread, eye on top.... This was a mistake, as after a few years I went over to Tollesbury to pick up my mooring to find no buoy. I dried out within a few feet of where I thought the chain should be and as the tide fell fished for it, and found the remains of the steel rod that was once through the centre of the buoy! Corroded away, 3/4 inch steel! I removed the offending rod and re-secured the chain to a 11ft length of rope as before, with a swivel at the top end. This set up served me well for many years. Then I must have had a mental blank because I one day found the light rope cut and decided to hoist the chain out of the mud and fit another inflatable buoy with a rod and swivel through it.

I did check this about 4 years back and decided it was OK, just, but i needed to rethink it. The chain was heavy 3/8 galvanised and had worn so I was planning to replace in 2020.... Then we went into lockdown and the boat was laid up.

Sunday I hope to replace the chain and buoy with a length of approx. 40mm thick 8 plait nylon rope, spliced into an eye at the lower end to fasten to the ground chain and coming up through a large inflatable buoy to another eye above the buoy with a s/s swivel fitted to it. The idea is the nylon rope is strong, a 19ton breaking strain! It is weighted 1m below the buoy, so the rope should be safe from props, and being nylon it sinks anyway. The rope is UV proof and underwater and once covered in mud totally UV proof! The s/s swivel eye will always be above the water so should never corrode and can be checked every time I pick up the buoy. To make it even easier to pick up the top eye stands tall of the buoy in a plastic collar, (old plastic drain pipe!). And what with the size of the buoy should be 3ft above water level. Easy to catch and thread the rope through....

Nylon like this has been used for over 15 years for moorings on the Blackwater and the Crouch and has worked well, stood the test of time.

If I left my boat on a mooring like this, unattended, I always used a length of chain, so carried a length to secure to the buoy if ever I leave F.G. unattended. Had both ends brought back aboard with shackled loops of chain to drop over the samson post.

For normal mooring purposes I have a permanently fastened 'head rope', on deck, the ships end has an eye splice that is always fitted over the samson post. This harks back to my days on the London River where a head rope was often needed at a moments notice. This 'head rope' is approx. 20mm diameter and very strong nylon multi-plait. It is long, but thoughtfully, not so long that it could foul our own prop, if it was washed over the side! Another lesson learnt on the London River!

I use the stbd spare anchor rollers on the bowsprit for mooring and the rope is long enough to loop through any buoys mooring eye and come back the same way and secure with a 'lightermans hitch' to the samson post. A method that is super secure yet easy to slip.

One last tip. To prevent the metal eye on any mooring buoy touching your topsides, rig a light line from the buoy to the end of the bowsprit to hold the buoy off the bow! a length of 1/4 inch parachute cord will suffice!

Just thought I'd share that with you!
John



Saturday 2nd October 2021
Where did the summer go? With one of the windiest and wettest years on record, as well as the hottest at times, sadly it was not a great year for boating! Still time though..... Once the gales and near continuous ran has blown away! Give it another week or so.....

This week we have had not one new enrolment, but three!




'Karaman of Woodbridge'.

Very pleased to welcome back Stewart, he had the Eventide 'Tranona' for many years, selling for a GRP boat a few years back, now he is back with a Golden Hind! Great to have you aboard again. 'Karaman of Woodbridge' (there's a mouthful!). She will be sailing out of Poole next season. No plans to change the name as yet, though a bit of cosmetic work to do inside so suspect a few bits of timber will be replaced, allowing the option of a name change!

Welcome to Roger from Glastonbury, the relatively new owner of 'Right E Oh'. As readers may remember, the son of the original owners contacted us re the ships bell. Pleased to say we have been able to put Roger in touch with him. Hoping for pics to update the Gallery photos. And of that bell! She will be based at Cargreen.




'Devon Maid'

And welcome to Dave Budd in New Zealand. He has just purchased the MG designed 'Devon Maid' at 28' 6" not quite sure which design she is, listed as 'Mappen' design, but that name may have been mixed up in verbal translation?? 'Maplin' design maybe, not that I know one of that name, but it is a likely one for MG to call one of his. I will add some pics, maybe the sharp eyed readers will do better than me at figuring her out. No centreboard no bilge keels on this one. But has all the hallmarks of an MG, I thought 'Lone Gull I'. She was a recent build however, 1995! Not that recent I know, but not 1950!

Had a mail from Paula re her father's Eventide, 'Paubi Lou'.

'We have gifted her to friends of mine who are keen sailors and recognised the quality of the build. Hopefully they will give her a coat of varnish to get her looking good again and go on to have many adventures in her!

'

Pleased to hear she will be appreciated and in the hands of friends, so dad may well get another sail on her!

Heard regarding the Senior languishing in a barn in Lancashire, sadly, had a Viking funeral. She was too far gone.... and time was pressing.... I have asked about the sails and any fittings...

However we have another Senior coming up, 'Pandora'. She is in the Exeter area and needs taking away before she is broken up. To any builder, this is the opportunity to pick up spars and fittings from the boat, I will be placing an advert on the 'Boats for sale' page today. She sadly I think has gone too far to be realistically restored....

Brian tells me that the Eventide 'Omrod', also had a Viking funeral, but he has sails and other kit to sort out and he will let us know so we can advertise them...

Heard recently from Kevin, who bought the last, part completed Lone gull II. He is now searching for masts and about to fire up the Bukh 20 for the first time, hoping to get some pictures and when he finds them, some drawings!

Today I have spent a lot of time converting files and uploading them onto a new page, or series of pages. They are the logs we have had sent in, I have managed to tidy the 'Logs' page and at last add the round the world log of the crew of 'Pecarus', a fantastic trip! We are indebted to the current owner John for sending these to us for publication.

As we batten hatches for the impending gales and rain here today on the east coast, hope your boats are safe and we still get a few days decent weather before laying up time.

John






Saturday 25th September 2021.

This weekend is likely to be the last of the dry and quiet weather we have been enjoying for the last 10 days or so, as of Monday it is due to rain for a week at least.

So tomorrow taking the opportunity to have a sail. Have the brother in law and regular crew, along with my sister, joining us. We were hoping to see the old Gaffers and Classic craft sailing for the Maldon Regatta, but sadly got my wires crossed and that was today. However looking out over the Blackwater today, hardly a sail in sight, as not only has it been near flat calm, with thick fog this morning, but we are also in the midst of a fuel shortage caused by panic buying and there have been noticeably fewer vehicles on the roads.

The old gaffers may well stay up at Maldon overnight so we hope to see a few making their way back down once they have enough water to float up the top end. From about 1400 on, HW being 1600 ish. This morning it was foggy, so a later start, 1100, should see the mist burn off. F3's all day at the moment, so just right for a gentle sail.

The rain starts Monday....

Had a great evening out last night, courtesy of friend Tim Fenner, ex owner of 'Wedjit'. He and a bunch of chums had rented a holiday home in our village, having trailed his 15ft classic boat down from Yorkshire way to launch at Bradwell and to take part in the Maldon Regatta. I was invited to share a meal with them. Much 'Lateral Flow' testing! I was concerned as for the first time I had one not show any result?? Had to take a second to be sure.

We all enjoyed a very pleasant evening 'swinging the lamp', as we say!

Sadly the WhuFlu has not gone away and even in our tiny village we have 6 cases at the moment.

Do make sure you stay safe out there.

John



Saturday 18th September 2021.

At last the winds have dropped and sails are appearing on the Blackwater, in the Wallet and in the Ray Sand Channel. Not that many, but people are getting out afloat again.

Sadly tomorrow has a weather warning for torrential rain, so not sure we will see many out tomorrow. Certainly not us!

We are at last beginning to move furniture back into the cottage. The decorator

and the builder

have been and have got the repairs done. Carpets down yesterday, cats think its wonderful!

Returning to some normality, slowly. Family coming over tomorrow, before the rain hopefully, to move the heavy stuff from garages back into the cottage. Piles of books etc. Will take a while to get straight.

During the week we have had another enrolment. Ron with another SeaRover. This one is a restoration project and has yet to get a name. Based in Wales, the last SeaRover enrolment last week was in Wales too, do I hear a meet in the making!

We are now pretty convinced that Maurice had a hand in the design, Kenneth Evans and partners are accredited, but we have found one of the partners was a friend of Maurice's and an Eventide owner! As the SeaRover and Springtide designs have all his hallmarks on them, inclined to believe Kenneth was another of the designers he had a collaboration with! Same for the Finesse boats. And those Bay of Islands designs!

As I pen these words, dusk is falling, and the sea and river is quite empty of sails, the wind has died. The wind turbines on the Gunfleet and the Dengie still.... Not seen that for a while..

Normally would have said a great night to be anchored in one of the many creeks here, but tomorrows forecast is not clever, so happy to be here, and still ferrying kit in to the cottage from the garage. Tomorrow got help for some of the heavier items...

Hoping when things are straight again her to spend some time editing the site, have two logs to enter.... and getting out afloat!

Will be out there soon I hope. Next week it is Maldon Regatta and Tim, the ex owner of the WW 'Wedjit' is trailing a classic 15ft boat down from the north for the event. Hope to be out there to witness it, spring tides so ideal for a sail up to Maldon to view the classic boats, on the tide and drift back.... Bet it blows!

Good sailing,
John




Saturday 11th September 2021.
20 years since 9/11.
Two decades have passed since the horrors of the twin towers, the day the world changed forever.

20 years sounds a long time, but it seems only yesterday. Where will it all lead to.... I hate to think. We take our freedoms so much for granted here... just remember they have been fought for....

20 years ago the Eventiders were a different organisation and dying on its feet. Like to think we have learnt from the events of yesterday, and have done more than just survive! The positive thinking within this group has enabled many to get afloat and last week another example. We have had a volunteer step forward to assist Paula's father with his boat, we will let you know how that pans out.

One enrolment this week, but that was in a way an update on a previous enrolment. A member had decided to join the Forum and found he now needed a security code to get in. This is relatively new.

So if you are a member of long standing and have not previously signed up for the Forum, and wish to, please contact us so we can check your details and then send you the requisite codes.

We have had to improve the security on the forum application, as we were getting hundreds of Spammers trying to join. All blocked of course, but it took time and effort to do. Andrew, the webmaster in Bermuda, has made it more secure and automatic now.

The weather has been more settled of late but still windy, however for a couple of days sails have again been visible on the River Blackwater and on the sea. Not been able to take advantage and get afloat though, as we are up to our ears in major renovations here at Bluebell Cottage, upstairs floors repaired and the cottage in turmoil with rooms empty and decorator and builder falling over each other to sort us out. Pleased to say we are winning!

Tomorrow is the first day the wind is not forecast over F3 for ages, but it is the day of the family gathering, for Darian's birthday, so no sailing tomorrow either. Builder back on Monday, but after that we just have to let the carpet fitters in, then move the furniture back, so are hoping to escape for a sail when we can...

With any luck, even though the evenings are drawing in, we may escape for a few hours.. or even overnight. It would be great if the 'Indian Summer' promised actually materialised too.

Good sailing, make the most of what we have.

John


Sunday September 5th 2021.
We are just home, 2130, from a great day sailing! What a change in the weather, F3 to maybe F4 later, easterlies.. Gently sailed up to the other side of Osea, to near the
Mill Beach then as the tide turned at midday, slowly puttered down to St. Lawrence creek to anchor for lunch. Sadly the F4 easterly was a little too chilly to sit out in but the evening sunshine later in Bradwell when the wind died, made up for it.

Noted not that many boats moored in the creeks still, nor out on the water, most of the day could only count two dozen boats in view... though for a very short while it was almost busy as a load of dinghies took to the water for a brief race and a flotilla of noisy wet bikes came out to play. Still nothing like as busy as 5 years back. A midday tide normally would have hundreds out there.... Has Whuflu had an adverse effect on boating too?

Finished the day with dinner cooked on board and sitting at dusk in the cockpit, faces glowing with todays sun...




Almost empty Blackwater.




Is she an MG design? The name rings a bell. As we puttered past she was expertly sailed down river with the ebb, against the breeze.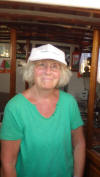 Sun was so warm the boss had to find a hat to wear!

Pleased to say that everything worked well on board, right until we were entering the marina, then the motor overheated. Luckily we had enough way on to drop alongside the empty visitors berth. A quick inspection found the culprit, the water filter blocked with weed. Checked the Water pump, an easy to get at Jabsco with the easy fit run dry cover. No damage in there! Left the motor to cool for an hour. Then cautiously removed pressure cap to find we had lost water. A quick check of the bilge and we found it! The antifreeze gave it away.

Seems the lack of cooling boiled the header tank and it vented into the bilge... Re filled the header tank, mopped out the bilges and after double checking oil, water and the sterntube greaser, restarted the motor, all well. Resolved to buy and fit an exhaust temperature alarm! Strange, in all the motoring we have done with this little Beta, over 2000hours, this is the first time this has happened.

All's well that ends well.

This week we have had another enrolment. Paul with Sea Rover number 1! I will be responding to Paul shortly. The Sea Rover was designed by Kenneth Evans and 'partners' and we have reason to believe MG was one of those assisting! Has all his hallmarks on it. Paul Sails 'Shanty' out of Aberystwyth. Good boat name for a welsh singer?

More good news, Juliet has found her father's boat, 'Whisper'. What's more the current custodian has offered it back to her, so she can restore it, at the moment transport is being arranged. Well Done to her.. She says we should have a 'Facebook' Group as that is how she found it. Not being a Facebook person I would not have any idea on how to set one up... A job for someone who is into social media?




'Whisper' is found!

A few members have spotted this advert for the Waterwitch based in Whitby. The name escapes me but I have seen her there..


https://www.ebay.co.uk/itm/373678611865?hash=item5700fb1d99:g:xPUAAOSwMMVhEpXE



Barbican owner Chris, who now resides in France and has registered his Barbican there, spotted this Atlantic clipper for sale in France.



https://www.leboncoin.fr/nautisme/2017779187.htm?ac=2215542510



There is something about the 'Black Pig' and Capt. Pugwash with the Clippers, but they do attract a lot of favourable comment. That poop deck great for sun worshippers and the aft cabin a great place for the children!




This one has had a great paint job.

We had an enquiry from Paula who's dad built a stretched Eventide, 28ft, and launched back in 1980. Her dad is now approaching 90 and wants to hang up his deck shoes and would like the pass the boat on to someone who would cherish her and still allow him on board occasionally.

A difficult one. We have had several donated boats that were supposed to have had this agreement, but two were sold on at a profit with no recompense to the donor and another broken and stripped for parts then abandoned! There are some unscrupulous people out there. Our advice was to offer it for sale, at a realistic sum, and then if he liked the 'cut of his jib' to offer it for free if the new owner would agree to the ex owner having the occasional sail. Do hope it works out for them. Having built mine and having to one day consider passing it on, I would be devastated if the boat was not cared for or sold on for profit...

Our day out today has made us both realise how much we enjoy it still and made us more determined to hang on as long as we can, even if it does get turned into a garden shed one day!

John (and Darian of course!)


Sunday 29th August 2021.
Happy Birthday to the grandson Raffi! 6 today!

Today should be an East Coast Meet day. Normally we would be meeting up at West Mersea or at Bradwell. Not this year. Though Whuflu seems.....????? to be under control many are still wary, and rightly so. It has not gone away! Add to that it has been one of the windiest, coolest Augusts for a long time, since I can recall anyway, so not many boats out sailing, saw a dozen racing dinghies at lunch time but they scuttled back to base as the wind increased to F6! Rained yesterday to add to the misery!

Sadly Bradwell is no longer a friendly place. Some of the staff ill mannered and the friendly marina bar has now gone, Mike and Anita retired, replaced with an up market Bistro where visiting sailors are not really welcome! Run by a couple with no boating knowledge and catering for a very different clientele. (Flash sorts in Mercedes with dolly birds on their arms!!!) Gone is the warm welcome for damp and bedraggled sailors and gone too is the cosy comfort food. No bacon butties or sausage sandwiches now. Even the children's pool table has gone, along with the brick BBQ we all looked forward to seeing lit!.

Shame, and they think it's progress. I'm so disheartened with Bradwell now that today I visited an alternative, rather more basic, but far friendlier mooring spot and I may well 'shift my flag there' next season, if I do not just lay the boat up in disgust at the weather!

We have had just one new Enrolment this week, from Juliet, the daughter of a chap I used to know decades ago. Malcolm, her father built a very smart WildDuck, 'Whisper'. She was berthed at Erith and I have photographed her under sail many times when I worked on the Tideway. She of course is trying to track 'Whisper' down. Hoping John Stevens will manage to turn up something, but in the meantime Juliet has traced the boat from an old advert, to an address in Fareham, where she was being restored some time back. Where is she now??




'Whisper'

Had a few mails in from Keith, with that new Senior 'Dipper'. He was considering adding buoyancy to make her unsinkable. He has already filled a few voids with foam. Sadly to really make a boat unsinkable would really need a massive amount of buoyancy and that would seriously impede its use!

When building mine, the Sadler 26 was being discussed in the sailing magazines of the time, she is a double skin GRP boat with enough buoyancy to actually sail when flooded. Yes they tested one and it sailed half full with the seacocks all open!

I thought long and hard about trying to emulate this. (Not the sailing with seacocks open....) So I filled spaces at the back of the bunks with insulation foam (makes the bunks warmer if you roll against the timber slating in the night!) and had calculated the amount I would need in addition to the areas I had already packed full of foam, (all areas that were never going to be used for storage etc., like under the cockpit sole or behind the metal clad panels at the rear of my oven). I eventually came to the conclusion that to achieve the target, I had to install two large air bags, gas inflated, and store them in a pair of long boxes either side of the saloon table. Never going to happen! Would take up too much space. An alternative was to have a liferaft inflate inside or a dinghy....

After sailing thousands of miles in 'Fiddler's Green' now I am very confident that she is not about to fall apart and is strong enough to survive all but the most severe of collisions, and if the worst came to the worst, I would take to the life raft, (that I collected from the service agents just Friday)!

The insurance company could sort out the mess!

Had this in from Terry with the GH 'Mollymawk'.



Just to update you on Mollymawk and our plans for her:

We are restoring all the exterior varnished wood to the original oiled teak. This will be a few seasons' work! Some damp deck patches have been repaired and worn Treadmaster has been replaced. The deck was repainted last season.

The worn Parafil guardrail has been removed and new wire guardrail installed. Batteries and electrical/electronics are being upgraded with a new shore power unit, new leisure battery, AIS receiver to chart plotter, handheld radio, and inverter/charger next season. We've plans for new main and headsail and the standing rigging is due for replacement in a year or so. And she has new lined curtains with matching cushions!

Mollymawk is now berthed in Ipswich and cruises the Stour and Orwell, as well as further afield. Skipper Thérèse is joined by co owners Jack and Luke, Chief Engineer Richard, and lovely crew from the London Sailing Club.

I just wish the weather was better and I had crew, so I could sail up to meet you, camera in hand, as ever! More power to the elbow Terry, she will repay you for the attention you are lavishing on her!

Finally We have been having fun with the forum and so many spammers. Andrew our Webmaster in Bermuda has now set to and is altering the way members register, hopefully this will mean less delays for members joining and less work for me authorised them!

Thanks Andrew. He tells me the weather is balmy in Bermuda!

Humbug!!!

John

Sunday 22nd August 2021
Anther week where hardly a boat has moved out there on the Blackwater. Only on one day last week did the wind abate, below F5, but even then I only counted 10 sails, and it rained....

Yesterday morning I saw two sails, then the rain started again! Today could not even see the river or out to sea, thick misty mizzle! No one out there this afternoon. As the rain gently ran down my study windows this afternoon I wonder if there has actually ever been a more inclement year? Now at 1915, the skies have cleared and a watery sun has made an appearance. The river empty.

Had no new enrolments this week, but a few mails.

Ian Clarke, with Maurice's old boat 'Storm' in north Essex, has been in touch, he sent this pic found on Facebook, sadly before we could make any enquiries though, it vanished from the net?? . Do you know this boat?? Could it be the illusive 'Sixpence'??



Certainly an MG design, but which one, and where is she?? No clues in the picture... Being offered for free! Sadly so many older wooden boats have got to the stage where they are no longer cared for and they so quickly become write offs. Shame to see. And sadly without a lottery grant, I doubt she will ever sail again.

Paul mailed to say he had seen an Eventide on the site, but could not find it again.. Advertised by 'arawack at cheerful.com', but the mail bounces. Apparently a few interior shots and described as ' beautifully painted down below with chart drawer and lockers in a light green / eau de nil sort of colour.' Could it have been 'Neptune's Nereid'??

I have had a scan through and cannot find it, too many pages, so many boats! Anyone have any idea.

We are still in total turmoil here in Tillingham , still clearing drawers

and cupboards

and shifting furniture out and having a good clear out at the same time. Stacking furniture out in the garage etc. preparing for major upheavals indoors. Replacing sagging floors! Sort of issues you have looking after a 400 year old wooden cottage! May well resort to sleeping on the boat, will be about the only thing it gets used for this year!

One positive thing is the amount of kit I have put aside to dump or sell. I may be placing a lot of it on the 'bits for sale' page.

Got to go up to Suffolk next week to retrieve my liferaft, all newly serviced! I suspect I will keep if for just another year, then sell it with years left on the warranty and a couple of years to go before the next service. Not planning any big trips now where I can justify having it! The inflatable will do for day trips in the Essex rivers!

One draw I emptied today had an old copy of 'Classic Boat' in the bottom. Idly thumbing through it I came face to face with myself on the pages! It was an article I helped to write regarding 'Affordable Classics'. On the same page was John Steven's boat 'GlassTide'. Wondering when she will get finished? John has not been too well of late. Lots to do too....

I visited a local boat yard recently and fond a heap of old GRP boats out the back. Yes a heap! They were to be smashed up with a bulldozer!

I have said it so many times, we have been lucky to have been part of the 'Golden Era' of small boat boating. I doubt very much that we will ever again see the number of small wooden and GRP boats that happily sailed around in the Essex rivers and indeed the whole of the UK, as did during the last 40 years. So many have gone. Moorings empty, too many marinas and boat yards, with graveyards of unloved boats, never to return.

Sadly the cost of mooring a boat has not dropped and locally one organisation has doubled its prices, justifying it bay saying as the number of boats has halved, they have to increase their prices so they can keep their money coming in! How short sighted. I will watch that creek to see if the number of boats moored there drops again next season, I can bet it will, one owner has already told me that was the last straw. His is up for sale... but who is going to come along to buy a 40 year old plus GRP boat.

I am seriously debating what to do with 'Fiddler's Green' next season, move somewhere cheaper or lay up ashore? Selling would be unthinkable, FG is so much part of me, as anyone who has created and nurtured a wooden boat, will tell you. Do I have to wait till a younger member of the family steps up to take the helm?

Had thought of having her in the garden as an extra shed... children's play house.... overnight guest accommodation.... Man cave......

John




Monday 16th August 2021
Monday, and just recovering from a very stressful and energetic weekend, sorry, too knackered last night to write up these pages. What am I up to? We are having the builders in, then decorators and carpet fitters..... and to prepare, we have to shift furniture and belongings out of the cottage to allow for the floors to come up. Major upheaval.

Just as well the weather has been 'Pants' as one put it the other day! The last week has only seen one day where the wind strength was less then F5! Yesterday as I struggled to shift boxes of books etc., the wind was a boisterous F7! Not surprisingly no boats out on the river or on the sea here most of the week.

(The one day the weather might have tempted us out, we were attending the celebration of a friend's life, Mick of the 'Metric Foot Band'. A very talented musician sadly taken from us too soon. Mick and his wife Sarah played at our wedding over 30 years ago, our housewarming 23 years ago and at a recent birthday party here. We have followed their music at concerts and barn dances for over 35 years. Often met them out sailing on the river too! His music lives on!

No new enrolments this last week but a few interesting mails.

Raf who is researching which of our designs to build, has come across Barco, one of our members we believe, who has made 4 interesting Utube videos.

See them here:- https://youtu.be/rYpU5fBm9ac

He has sourced loads of pics, many from our site, some from boat sales sites and other online videos. He shows the Eventide, the Waterwitch, the WildDuck and the Senior.
Shame is there is no mention of our site or the EOG, where so many photos have come from, nor any link that I could see to assist anyone interested to obtain more info, from the only source, us. Barco if you read this a few acknowledgements would not go amiss and a link to the EOG!

I have just removed all the items that were for sale, on our 'bits for sale' page, almost all gone. Advertised for and sold by a chap in our village who had swallowed the anchor 20 years back. The remaining kit, new buoyancy aids etc. donated to The Fellowship Afloat at Tollesbury. (Though he does have 4 x 25litre fuel cans left that I could still grab if anyone would like them, £10.00 oh, and a Bickerton fold up bike £30.00, in need of new tyres, chain and wheel bearings etc.!) Too much work for me!

Had a little reminder from John with 'Pecarus', sail no 8. A Golden Hind

28,

that was sailed around the world in 1975 with Dr. Mike and Lindy Couch. He has sent in a dozen extracts from their log as printed in their local newspaper. I will be posting these in the very near future on the logs page.

I have little excuse really for not having already done this. OK moving everything out of our house might count, and does having a suspected detaching retina and subsequent medical visits etc... Sure I will get the log on the pages asap!

This will have to do for now, back to the day job sorting Seagull spares then resume the task of packing boxes and carting them out! At leas it has given us another incentive to declutter!

John



Sunday 8th August 2021.
Well here we are again, another wet and windy Sunday! No sails seen on the river for days, F7 at one time... F6 today. Do hope we actually get some calmer, warm weather soon or this season will have been a total wash out!

I spent a couple of hours when the rain had stopped, and using a simple metal hacksaw blade in a jigsaw, made all the round holes in one of 'Glass Tides' bilge plates square! A step nearer to getting them galvanised to be refitted! John is using proper galvanised coach bolts with domed head and a square beneath the head to locate in the bilge plates...

Less drag when racing! Seriously, the barnacles find it so much harder to cling on as you can get the antifouling onto the smooth heads easier... When it stops raining for long enough I will do the other bilge keel for him. Then an angle grinder and some flap wheels, to strip off all the old paint and the epoxy we coated one side of each with and off to the galvnisers!

Not had any new enrolments this week, for a change. Had a couple of interesting mails though.

Lucy mailed to say she had spotted a dubious advert, a 'Sea Reach 30' advertised as a Golden Hind. I too had seen this advertised some time back and informed the seller it was not a GH. Seems the advert at Apollo duck has now been altered. The 'Sea Reach' was a design built by a yard in steel and they got MG to design it for them, to be honest it is so like a GH you could be forgiven for thinking it was one. But no Steel GH 31's were ever built, which is the closest GH design.

See what you think...


https://yachts.apolloduck.co.uk/boat/golden-hind-31-for-sale/668882

Graham with the Eventide 26 'Goldcrest' and 'Borer Bee', contacted us re the rigging on the 26ft Eventide. He was puzzling over a chain plate fitted in front of the mast position. Informed him this was an error in the 1972 plans, the sloop rig and the cutter rig had got a little confused.

For sloop rig there are two pairs of shrouds from beneath the spreaders, to chain plates, one aft and one forward of the mast. The middle chain plate in line with the mast is for the topmast shroud of course.

In the cutter rig, that he has, there are two chain plates aft of the mast position. 15 to 18 inches apart. A lower forestay to the stem head, is attached to the mast 3/4 up the mast and this is also the attachment going to the aft pair of shrouds! The topmast forestay goes to the end of a 3'6" to 4' long bowsprit. He had all these. So the one in front of the mast position would be unused.

Unless of course he did what I did with 'Fiddler's Green' and fitted one in front of the mast just to support my mast lowering gear fittings!

As you can see I extended the rigging attachment up till the bottle screw eye was in line with the tabernacle pivot. A diagonal strut forward, (to the left in this picture), holds it there. Lowering the mast made a lot safer as the topmost shrouds rigging stays in slight tension....
The mast has no tendency to swing sideways when raised or lowered.

As you can see I am hardly breaking a sweat doing this and can pause to pose for the photographer. Crew man Keith is there to gently guide the mast into the padded crutch on the sternrail.
You can see the full article about raising and lowering masts on the hints and tips page.
Graham came back to me to say thanks and all sorted and then posed a challenge. Could I name the Eventide 24 in this 1970's Range Rover advert?! He had seen a brief extract during a TV program and had looked it up on the net! Well so far I have come up with one possible, but not 100%.
See if you can do better.
Hi John
Don't know if you have seen this.
Original Range Rover promotional film from 1970 launch.
Check out minutes 8.50 to 9.25.
Extra points for naming the boat.

https://www.youtube.com/watch?v=Fha8KmAcq2Y
<![if !supportLineBreakNewLine]>
<![endif]>
I have worked out that it was in Wales, Graham says it is a boatyard near the Menai Bridge. The year is 1970. I can see it is an Eventide 24 and that the keel has been in-filled back to the rudder. No guard rails, but they may have been added. The three ports are likely to still be in the hull. The mast is stepped on the foredeck as was the norm for all pre 1972 plans. I can only think of the Eventide 'Serenity' that matches all these, all except the painted raised topsides, as she now has varnish work there??? Can you do better? I have been through the gallery pics and cannot 100% match her, maybe another that slipped the net!
Finally a couple of mails in from prospective builders. Raf still investigating ..... and Ian asking how sea worthy the Riptide is compared to the GH. I would have said on a par! He has the Riptide drawings, so we wait and see.
I am off to the boat later, just to check her over, when the rain stops that is!
J
ohn
Sunday 1st August 2021.

Happy birthday Michael... for yesterday.
For the first time in ages the river has sails on it! Even though it is gently raining! First time for weeks the wind had relented. No sailing for us though we have a birthday dinner to go to, and anyway it's not so much fun in the rain for the boss!

I have just removed the Eventide

'Morag Morgan'

from our 'For Sale' pages, Barry has reluctantly parted company with her... Must have been a wrench, he sailed her for nearly 40 years!

I am about to add a pair of GH 31 Mainsails to the 'bits for sale' page. Were supposed to be posted ages ago, but life gets in the way sometimes!

Les with

Rambler

has sent in a photo. Not many can claim one of these, by Bekon of Cowes!





Painted a nice colour too!

Had a series of messages from Ian, he is tossing up which design to build! He is not alone. Seems we have more and more actually want to build their 'Dream ships' . Think he would have liked to build a Golden Hind, but as the moulds gone and no timber version drawings available the best option I suggested was the Riptide. As close to the GH 31 as you are going to get.. Watch this space!

Had an interesting mail re the copyright on MG's books, someone wanted to quote from one in a book she was writing. I pointed her to the publishers, but if no joy there I am in touch with the sole beneficiary of MG's will. Not heard anything back yet.

I have spent some time reading through some of the old copies of Yachting monthly I purchased, some gems in there. May publish some snippets on here. Sadly the man who sold them, the last 'leader' of the old assoc., has refused to sell back the silver MG passage log trophy. Have a feeling, that we, the owners, will never see that again. Like all the other trophies donated to the owners, all grabbed by the last handful of people clinging to the mistaken premise that they were actually representing owners! (They never even owned one of 'our' boats!)

Keith who is building the Senior

'Dipper'

has sent in a couple of interesting pics.







Hi John

A couple more pics for you if you want them. The foredeck is on and I have framed out the cockpit. You might note that I have introduced small side decks which will therefore result in the cabin top being a little narrower. Pure vanity really. I just think I will like the impact on Dippers overall appearance.

All the best

Keith I quite like the little side decks, but not really wide enough to walk down! Makes the boat less boxy though.... On my Eventide the side decks were widened to 15 inches. After owning a 24 for many years and perfecting the penguin waddle down the side decks, I decided it was time to be able to walk unimpeded, so for '

Fiddler's Green'

, the 15 inch side decks work! (Not many ever realise they are actually wider than plan... it is not apparent till you walk there.)


Tony the owner of the Eventide 26

'Kittiwake'

is wanting to sell, I will be posting an advert on our For Sale pages shortly...

Roger of The 'Crossing the Thames Estuary ' book series, has been back with another survey, this time one close to home, the Swin Spitway.

Worth looking at, if, like me, you are planning to use it.

Click here to see it online. https://mailchi.mp/aa51eb2fd701/new-2021-spitway-chartlet?e=d71b2e29a2


New 2021 Spitway chartlet
On the 2nd and 12th July, Larry and I successfully completed a survey at the Spitway (a third attempt with Brian between the 2nd and 12th failed because a horrible easterly swell made the data unreliable). I have now posted the results on the usual Download page of the Web Site. The chartlet is based on 15356 soundings which are reduced to Chart Datum using the Port of London Authority live Walton tide gauge data.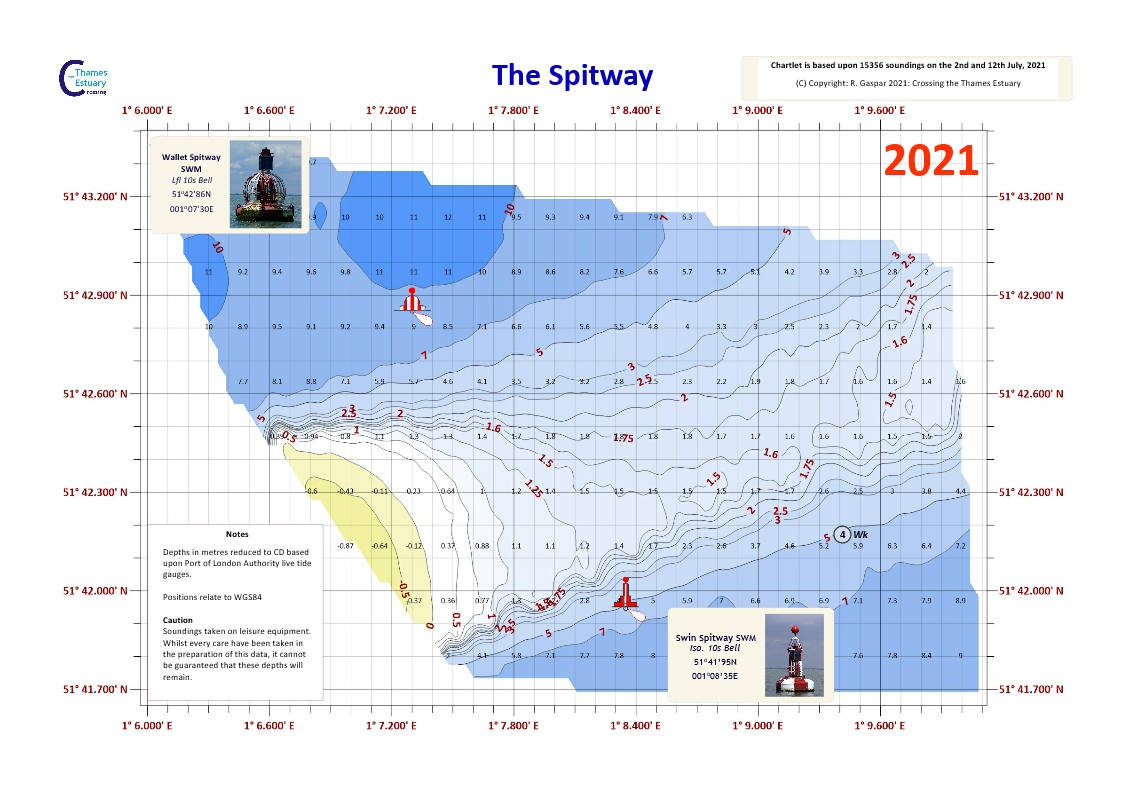 The profile (i.e. the shape) of the Spitway has remained as before but arguably depths have reduced 0.2m in places. Best water to the east of the line of SW buoys is 1.6m CD. In line between the two buoys, 1.4m CD but with a small 'finger' of 1.2m CD 'intruding'. Of course the height of tide can be added.

Tidal Heights at the Spitway

Mean HW Springs = Approx. 42 minutes before HW Sheerness, approx. 18 minutes after HW Walton
Mean HW Neaps = Approx. 32 minutes before HW Sheerness, approx. 19 minutes after HW Walton
Mean LW Springs = Approx. 42 minutes before LW Sheerness, approx. 30 minutes after LW Walton
Mean LW Neaps = Approx. 22 minutes before LW Sheerness, approx. 21 minutes after LW Walton

Typically at the Mean Spring Range, low water at Walton can be expected to have a height of tide of about 0.4m: i.e. 0.4m above charted depths. The Mean Range Factor at the Spitway is about 1.13 on Walton. So theoretically at 30 minutes after the time of LW at Walton, the height of tide at the Spitway should be 0.4m x 1.13 = 0.45m for Springs. That of course is based upon weather conditions and the progress of a uniform tidal wave into the Estuary which can never be certain. At Mean Neaps Range, low water at Walton can be expected to have a height of tide of about 1.0m. So theoretically at 21 minutes after the time of LW at Walton, the height of tide would be 1.0m x 1.13 = 1.13m for Neaps.

There is one excellent facility. The Port of London VTS broadcasts live tidal heights at four tide gauges 15 minutes before the hour and 15 minutes after on VHF Channel 69. The 4 tide gauges reported are Walton (always first), Margate, Shivering Sands and Southend. Receiving the broadcast on Ch 69. can be difficult at the Spitway but since for the majority, LW at the Spitway is likely to be for those northbound, it is a good idea to listen into Ch. 69 from the beginning of Fisherman's Gat.

Transit

Given the profile of the Spitway, once you are happy as to the height of tide, there is no need to adhere to a line between the SW buoys. For those from the West Swin or Outer Crouch bound for the Wallet, a course of 025(T) over the ground from the Swin Spitway SWM would be useful. Similar for those to or from the Colne or Blackwater and the Sunk Sand crossing points, a transit of 135(T)/305(T) diagonally across the centre of the swatchway will save time and distance.

Download

Gotto: https://www.crossingthethamesestuary.com/page29.html Third item down. Click on the download button for the pdf version or click on the image for the Jpg format.

Good passages for the summer!

Roger
Well that's all for now.
John



Sunday 25th July 2021.
Welcome to yet another new member, Les with the Eventide 26 'Rambler'. Les built this Eventide, starting 1971 and launched 1975, and 'Rambler' still owned by Les. Sails out of Totton, Southampton.
Great to have you back aboard! I recall Les and 'Rambler' from the days of the old assoc. Hopefully Les is going to send some pics in for the gallery.

After some days of very hot, unbearably hot weather, (What global Warming??) We have now had the thunderstorms! Watching the river there were a few sails out there, but only a few, we need a month of settled weather, not sure we are going to get that....

I have yet to add the GH 31 Mainsails to the 'Bits for Sale' pages, but will try to do this ASAP. It is 2300 now and we have only just retuned from an afternoon/evening with the family, hectic! Too late to start now. Had some good thunderstorms and torrential rain.... in Rayne. But was dry here when we came home, so must water some plants in the morning if we don't get the rain... We get less rain in this little corner of Essex than the Sahara!

Keith has also sent some more photos of the Senior he is building, 'Dipper', has sent some interesting pics in of the alterations he has incorporated. Some may like to emulate these!. I will add these pics ASAP too!

All for now, sadly looking at the forecast for the week, it appears to be wet, wet, wet! British summers.!

John
Tuesday 20th July 2021.
With thunder rumbling overhead, I have retreated indoors to write up this page, overdue! Today has been stifling again, but not so hot as the west country and Wales, where health warnings are in place! Sunday our car thermometer read 33 C! Told it officially made 31, far too hot to do a boot sale! Especially one starting at midday! The public flocked in, but 2 hours later all had admitted defeat and the stall holders packed in too. The ice cream man did a roaring trade.

I had earmarked next Friday as a sailing day, but the forecast is for F6's and 7's! Don't think so! Today the sea breeze on top of the NE winds has meant the Blackwater has been empty again! F5!.

Time to add to these pages.

Welcome to two new members, Kieran with the Atlantic Clipper has enrolled. Sparkle. He is refurbishing her at Douglas Boatyard, Merseyside. Think I have been there, when 'Jean' the junk rigged E26 was launched 20 odd years back...




'Sparkle of Scolt'.

Welcome too to Kevin in California! He is after the drawings for a Senior. Such a popular design! I have responded with details of how to get our drawings and the Selway-Fisher hull drawings too.

Norman has been in touch, anyone know where his old Eventide is now? 'Rhona of Aln'.

John Stevens is checking the database as I am sure the new owner joined us...

Norman sent in this photo of her on the front page of the 'Field' magazine. Fame!




Matt with the GH in Brighton has just mailed to say he has a couple of main sails for a 32ft GH for sale, details awaits, but if you are in the market for a cheap replacement sail, either tan or white, get in touch I will pass your details on.

Gert in the Netherlands wants to know if anyone has a contact for a window company that can make new Ali frames up. The firm I used 40 years ago has sadly gone, but there are a couple about, suspecting there could be more in the Netherlands...

Another ex owner has been in touch....

I used to be the owner of "Halcyon of Yealm" between 1980 and 1989. She was No 19, built in 1966 by Hartwell with a hard chine and an 8HP Sabb Diesel, I was her second owner.

Although 31 Ft from stem to stern she was just called a Golden Hind, I believe the GH31 were so called after the first GH26 was built. Of course the first few were 28Ft.

During my ownership I converted her to a cutter with a mahogany bowsprit and new stainless pulpit rail and rigging. This greatly improved her sailing performance.

Since she sailed away from Fareham Creek with her new owners I have heard nothing of her, if anyone knows what happened to her I would love to know.

Kind regards

Shaun Atkins

Anyone know her??

Makes me think I should never ever sell my boat, I could not bear to not know she was being cared for!

Paul in the Netherlands, Emmelord... (Don't we have another member there!) He was asking about the rigging on his boat. His boat 'Parami' was built religiously to the set of early drawings, that subsequently I spotted were wrong, some years ago, we corrected them on our drawings! The Chain plate positions were mixed up!

He was asking if it might be easier to convert the rig to proper sloop, by altering the mast, or to a cutter, as the rigging chain plates for cutter were fitted to the hull. A quick question from me about weather helm and the answer was obvious, fit a bowsprit! Go cutter! Solves the weather helm problem and gives you somewhere to mount rollers for the anchor and keep the mud off the decks! A lot easier than fitting extra rigging fittings to the mast and fitting more chain plates forward of the mast on the hull! And you would still have the helm problem!

Pleased to be able to assist.

Heard from Graham re 'Borer Bee'. She has safely made it across the Irish Sea, on a trailer/trolley and is now ashore in Scotland whilst the trailer is made more 'road legal' for the long haul back to Cambridge, where renovations will be done.

Apart from having no motor and old rigging, she appears to be in quite good order. Hoping the keel bolts will be tested/removed/checked to ensure the keel is safe as well as the cosmetics done! She has been afloat (and ashore) for over 60 years and no one knows how much a keel bolt may have corroded in all that time! (I pull one keel bolt every 5 years, so far all have been re-greased and replaced as they were like new still! but I have seen some horror stories!

'Borer Bee' lifted off trailer whilst it is renovated.
John Stevens sent a link to this picture some may have seen on the news or in the newspapers. The photographer swears it is not retouched. Rather spooky.
https://www.bbc.co.uk/news/uk-england-sussex-57770547
And finally a message from Roger re the Middle Sunk Sands crossing point, it has gone!!
Alert regarding the Middle Sunk Sand crossing point

Middle Sunk


I had recommended last year that the Middle Sunk crossing was avoided until new data was available and I had not altered that recommendation. Recently I have been told that one yacht crossed the Middle Sunk using a chart plotter and unfortunately touched bottom in 3m of height of tide (with 2m draft). This was on the north-east 'finger' of the Middle Sunk.
The last survey was by the Port of London Authority in 2015 and it was clear that the 'finger' had been extending to the north-east from earlier years.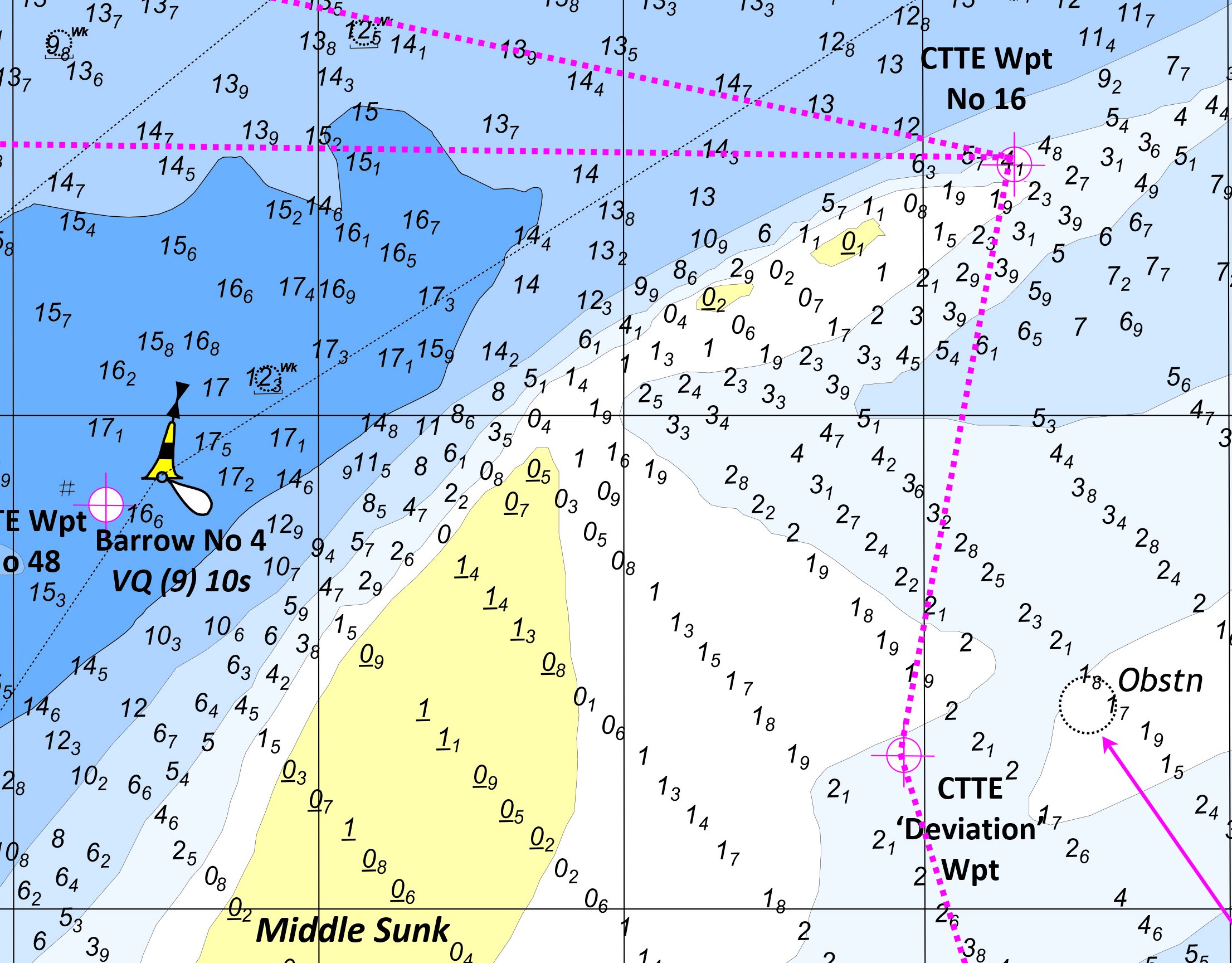 This chartlet shows the 2015 PLA data. The UKHO chart 1975, which is the primary source for electronic charting, shows that area is still using 2012 data, not the 2015. And the 'finger' may have, based on the recent report, continued to extend further to the north-east. The 'touch' is thought to be close the Wpt No 16.
My recommendation remains as last year: don't use that crossing until there is new data. That involves Routes 3, 9 and 15. I am hoping to go down to the Middle Sunk and I will, of course, report back.
Both the SW Sunk and Little Sunk crossings have been used on several occasions this year.

An addition update about Foulger's Gat and the London Array Wind Farm Maintenance

The Wind Farm have just announced some changes in their Diving plans for the maintenance of a number of turbines. The consequence is that this maintenance plan now includes 6 turbines that are adjacent to Foulger's Gat or the 'dogleg avenue'. That is turbines A13, B13, B15, C17, D17 and D19.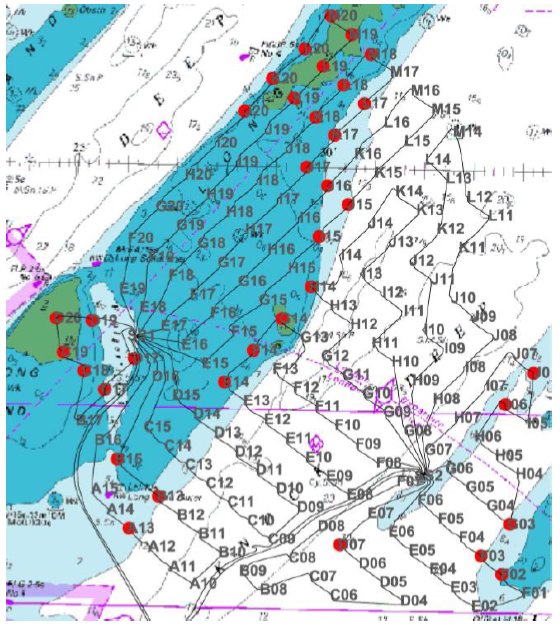 When works are in progress there will be two phases: first a 250m exclusion zone around preparatory moorings, second a 500m exclusion zone when diving takes place. Up to 3 individual sites can be operated at the same time, so for example, if D17 and D19 were serviced at the same time, space through the Gat would be severely restricted.
There is no advance schedule as the diving depends on very localised conditions. Therefore it will be necessary to call up the Dive Support Vessel in advance. Warnings will be broadcast on VHF Ch 16.
The local Notice to Mariners supplies details of the Dive Support Vessel:

C-Force – Call Sign MITT4, MMSI 232033970, Mobile 07718 424492. Given that a late warning to divert to Fisherman's Gat would in quite inconvenient, I would suggest a telephone call in advance would help.

Any queries email me at rgaspar@tinyworld.co.uk

Happy passages.



Roger
www.crossingthethamesestuary.com
Be careful out there!
The sands move!
As we move into a 'mask free' situation now, I urge every one to still be cautious, the Whuflu is not going to go away in a hurry!
John
Wednesday 15th July 2021.
Just a quick note to say we are still here!

I have been away for a few days, drove down to Devon to visit the daughter and Grandson, don't 6 year olds grow so much in 18 months! Was a great break but paying for it with the hundreds of mails waiting for me on my return, that I have had to wade through. Just about caught up now, but it's late and no time to add much more to this page tonight.

Just to say F6 northerlies, flash floods and lightning strikes, not sailing weather!

Turning out to be a terrible summer! Again!

We can always wish for an 'Indian summer', why is it we are always wishing for better weather, maybe because we have destroyed the seasons ??

Back soon, I do have lots of snippets to share.

John
Tuesday 6th July 2021
Happy birthday Sis.
We have had a couple of days of heavy showers this weekend and today a F8 forecast?!?? Weather just not what it was. We managed to get out last Friday, as I have already stated, and had the river to ourselves again, max 20 boats in view at any time from Clacton to Osea Island. Only one hardy soul seen out afloat Sunday!

Went to a Classic bike show Sunday and it fell, felt sorry for my friends in the BSA Bantam Club who had managed to ride their bikes there. Damp saddles! Mine is off the road, again. I have to replace both tyres, they are over 50 years old we reckon and showing signs of rubber rot! I had a flat in one and that's how I found the cracked tyres... Have just bought replacements, using the EOG EBay page.

Getting the battery to charge is however proving more tricky. Hope to swap to modern CDi ignition soon. Old bikes, just like old boats, can benefit from modern technology.

On the boat however our batteries are fully charged just from the 32w solar panel, not bad when you consider there are 5 x 100Amp hour batteries aboard.! Perhaps a solar panel on the Bantam....

Paul with the fabulous Eventide 'Osprey' has contacted me for advice on 'auto helms' and on reefing. I ended up writing pages to him on both subjects, so now I am going to get a few photos to back it all up and publish the lot on the owners 'hints and tips' pages. Paul has not been the only one to ever enquire! I have been fortunate to have been able to glean loads of useful info and experience, be a shame not to share it.

Kieran has been on, he has an Atlantic Clipper in Liverpool, under refit. He is about to move it to Douglas boatyard on the Ribble shortly. He has unearthed a brochure on the Atlantic Clipper that we have not previously seen, I will be putting this on the Gallery, Barbican and clipper page. Many thanks Kieran.



The front cover!

No new enrolments since last Friday, but we are getting at least one a week and its great to find more and more boats.

I have had a sort out in the office, found a pile of CD's, to check. One unmarked one turns out to have a log and a few pictures dated 1963, of an Eventide built overseas and sailed back to the UK, 'Jahari.' I will shortly add this to the logs page with links from the Gallery, Eventide page.

All for now, the rain just set in with a vengeance and the trees bent double.... Unseasonable gales are getting more frequent, hope our trees survive, the little spinney here has a couple of hundred saplings taller than me now, some up to 20ft tall, not bad for just 4 years in the ground here. Not quite enough timber to build an Eventide yet!

John

Friday July 2nd 2021
Just back in from a glorious day afloat. The Blackwater was hardly crowded, max 20 boats in view all day. F3 and wall to wall sunshine. Had a pleasant sail up the river against the last of the ebb to anchor for lunch at LW in a tiny creek, where rarely anyone ever goes. Too small and shallow for most. Today two other vessels popped in and out briefly. The resident seal was amazed to see us all and went off fishing! A slow putter back this afternoon rounded the day off, no excitement, so the boss will come out with me again, I hope!

Now back here and applying after sun! Sadly the weekend does not look as nice, rain and thunderstorms. Depression barreling through.. Typical of British weather. After all Wimbledon is on, so it has to rain....

We have had a few mails in this week and one new enrolment. Welcome to Andrew with a Sea Rover, 'Pia Vita', based in Thornham Marina. Though not an MG design, but by Evans, but we learnt that MG had a hand in the design. He often collaborated with other designers and in this case the vessel has his hallmarks all over it!

Keith with the new Senior build mailed with a photo of a very smart Eventide 24, hope to display that photo soon. this is the Eventide we all voted for to make it Classic boat of the year some years back...

Gert in the Netherlands has sent in an advert for a mainsail for a GH. He has converted his to ketch rig, hope to see more on that later.... See the advert on our 'Bits for Sale' page.

Bill Montague has mailed with a few more photos for me to add to the Eventide Gallery. He was the builder of the Eventide 'Kili. Have also been able to add some more info to some of the photos he sent before...

Nigel has sent pics of 'Pegasus' You may remember I put him in touch with the longtime owners Bruce and Viv. They are now pleased she is going to be restored and sailed again.





Here she is out in the daylight for the first time in 6 years. Been dry stored in an old aircraft hanger. Hope to see more pictures as the restoration progresses.

Down at Bradwell today I was pleased to see Norman has his repaired main mast all set up. Must have come as a terrible shock when the mast fell in half this spring, whilst being lifted to step it... 'Irene' is a 30ft version of the Eventide built by Tony Scrace in Rhodesia and shipped out to South Africa just as the country changed names and politics! Has survived hurricanes and mutinies before being shipped here some years back. Very sturdy vessel. Apparently rain water had got into the masthead and filled the void above the spreaders, causing the damage. All now strong again and the masthead sealed!

Finally had this in from Keith with the new Senior 'Dipper'


Just to say that I am still working away on Dipper. I have fitted the sole boards / bunk bases (hidden under protective boards here) and painted the inside of the cabin area with Danboline. The box just forward of the centre plate case is for a battery. I have placed 26kg of lead each side of the case (i.e. total 52kg). I cut the lead sheet to fit before epoxying it all together inside a plastic cover. It is now firmly fixed in place with a covering board. The centreplate is fitted and Dyneema strop in place. Now working on the foredeck before constructing the cabin top itself. I am enjoying the process greatly!

Neat way of adding clean ballast that a centreboard Senior needs to be more stable. Great to see how quickly one of the Selway-Fisher hulls can be constructed.

A credit to you Keith.

Hope after the next few days of stormy weather we can get out and enjoy our boats again.

Good Sailing

John




Friday 25th June 2021.
Summer was a Wednesday in May! Today had to bolt for cover as the rain suddenly fell in torrents, accompanied with peals of thunder. I was so busy outside I had not noticed the cloud approaching. Looking at the forecast now see we have a week of this! Great.

So time to retreat to the computer and update this page.

Welcome to new member Jaap in the Netherlands with the splendid GH, 'Beluga'.





Apparently she has been laid up under cover in the Netherlands for the last 10 years. (They all seem to lay up under cover there, great idea.!). Jaap is going through her slowly checking her out, as he says, expecting the 'job list' to get longer! Then it could be off to the distant horizon.

Talking about long trips, John has just sent us this.

'

just found out my boat 'Pecarus' sail no 8, a 28ft Golden Hind, sailed around the world in 1975 with Dr. Mike and Lindy Couch'

And to cap it all he has found their log! Published in a local newspaper in episodes. He has scanned it and sent it on, I will add it to the logs page. Amazing feat for a boat so small. I thought I was pushing it going round the UK in a stretched 27ft Eventide, but circumnavigating the world! Wow!.

Now John is repairing and restoring her down in Newhaven, but needs the transom hung rudder fittings, anyone got spares? I thought I did well when I found a lovely set of s/s transom hung rudder pivots etc. on EBay a couple of years back, they are to eventually go on the back of the GRP Eventide 'Glass Tide'. You do not often see good strong fittings suitable for our sort of cruisers for sale....

Had a couple of mails from William with the GH 'Hale Kai', (you my remember we berthed alongside her on the Caledonian Canal in 2013). He has found rot in the main cross beam that spans the boat at the back of the cabin and add to that someone has actually cut a lot of it away to mount a bilge pump? I agree with William, this beam is structural and important, so he is about to replace the lot! Good to see someone caring for their boat. Another with many sea miles under her keel, and at least two trans Atlantics!

A friend of the EOG, Mike in Oz, sent this following link to me. It is a link to a UTube film showing the fog signal at Sumburgh Head being started. Fascinating!

https://www.youtube.com/watch?v=iHCmzvzCmhI


Finally had this in From Roger Gasper, a few alterations to the depths and buoyage on the Crouch. A few chart changes to note!



The Changes

Crouch Harbour Authority have announced that with effect from 15th June, 2021, the Swallowtail and Whitaker channels are subject to some changes in the buoyage. The overall plan for marking the two channels is as before but three buoys have been permanently removed causing some position, name and light characteristic changes.

Swallowtail Channel

The former No 2 has been removed, No 1 has been moved to the west and Nos 3 and 4 have been re-numbered Nos 2 and 3. Light characteristics for the 'new' No 2 have been changed.

Whitaker Channel

The former Nos 3 and 4 have been permanently removed and Nos 1 and 2 have been moved to the west just short of where the pair Nos 3 and 4 used to be located. Nos No 5 and 6 remain in the same position but are re-named Nos 3 and 4 and have changes in their light characteristics. Similarly Nos 7 and 8 are now re-named Nos 5 and 6 with light characteristics changes.

I have added a new download at: http://www.crossingthethamesestuary.com/page29.html (second item) which comprises of an image and full details of the changes. I have temporarily 'shopped' part of Imray Chart Y17 to illustrate the changes and remove the out of data information. If you wish to see the old buoyage to compare the changes see the local Notice to Mariners at: http://www.crossingthethamesestuary.com/page9.html (select the Local Authority list).

I don't think the changes will not bring about any significant difficulties. Tacking across either in the outer parts of the channels will need a little more attention but the Swin Spitway, Swallowtail No 1 and the Inner Whitaker buoys define the approaches.

Enjoy your season.

Regards

Roger
That's all for now.
John

Friday 18th June 2021.
As the rain continues incessantly, ever since the massive thunderstorms that woke us up

in Essex

at 0100 yesterday, it's time to sit indoors in the dry and write up another page!

Had a very welcome new member join us yesterday, George with the Riptide '

Thalia'

. Great to have her back in the group. Some members will recall she sailed the south west with Geoff for many years and there are quite a few pics of her on the gallery, Riptide section. I met her and Geoff aboard in Plymouth in 2000, we were making our way west... Seems George has saved her, as she was repossessed by a boatyard here in Essex having been left in a sad state. He has replaced decks and restored her back to be fit to go back to sea and if all went well, in the rain, she may well be afloat today.



Riptide

'Thalia'

restored and awaiting launching in Essex.


A couple of members have brought a boat advertised on EBay to our notice. Listed as a '22ft Eventide' she looks as if she has been stripped back to bare wood and is under cover, so long as she remains dry it would be a perfect opportunity to apply 3 coats of epoxy and preserve her for decades. I have contacted the seller, telling him what she is, but the advert is still the same... shame some may miss her.

'Tamarisk'

can also be seen on the Eventide section of the Gallery.. Photos from some years back.

I can see the main keel has to come off, it appears to be an original 560lb iron keel, needs another 500lb, though the seller is claiming it is a steel box filled with lead, don't think so. The deadwood appears to need repair too... (Epoxy?) She has a pair of new freshly galvanised bilge keels and I suspect will sell for a song, even on a trailer! A real project boat. Ignore the comments about the value of the navigation lights, they do not look legal, even if they could be made to work, but some of the antique gear could be put to use. See the link to have a look at her.


"Tamarisk" 22ft Triple Keel "Eventide" Motor Yatch Circa 1962

His description and spelling!



Not been back aboard our boat since our day out Sunday, and have an admission to make.

I always..... insist on having a paper chart of the area I am sailing on the chart table, ready for reference or to be able to show crew where we are. Realised on Sunday I had not taken the Admiralty small craft charts folios back aboard. Oops! Local knowledge used!

I carry one folio for the Essex rivers and another for the Thames Estuary, covering the length of the London River, the Medway and round the corner, to Ramsgate, just in case I feel the need to stretch my legs! Sunday night, on returning home I sought out the charts, still safely stored flat, under the mattress.! Now waiting on me to take them back aboard, when the rain stops, all updated!

During the last week, before it started to rain, I have been adding the finishing touches to my new mooring buoy, for the half tide mooring I keep at Tollesbury. I have been busy engraving the name into the plastic buoy with a soldering iron, to prevent theft... amazingly buoys do go missing! And then using permanent marker to highlight the lettering. I have maintained this mooring since 1973 and it has never let me down. Been used by many members visiting the area, looking for a safe spot to stop.

I use the mooring occasionally during the season, as a picnic spot or if I want to really hide and escape the world! Fiddler's sits upright on the mud most times... with the holding tank in use, we just need a bit of water to flush the loo... bucket on aft deck!

Every five years or so I have to make a special trip to Tollesbury, by boat, laden with a 20ft length of newly galvanised 3/8 chain and new shackles etc. to replace the riser. It might last longer than 5 years, but as soon as I notice the chain wearing the galvanising thin anywhere, time to replace. Normally now the old chain has to be scrapped. Years ago I did this every 3 years and had the chain re-galvanised. That's when it was easy to pop into a local galvanisers.... most now have gone.

The ground chain, laid nearly 50 years ago, was a length of heavy 3/4 chain, worn in places to 1/2inch. It is still the same now as it was in 1973, the mud preserves it. Three lengths of chain 25ft long are each secured to large iron weights in 2ft holes in the mud, with the chain up running through old car wheels, safe as houses! Has never shifted.

The 20ft length of riser chain is twice the max depth at HW springs on the berth. So a 2:1 ratio on the riser. Just right. (As opposed to a 3:1 minimum for anchors...)

This time round I have resorted to using a 20ft length of 30mm heavy plaited nylon rope as the riser, with a 19 Ton safe working load!. Rope like this has been used locally for risers for 10 or 15 years now and someone I know makes up all the risers for the moorings on the Crouch this way, and they last. Underwater, or caked in mud, the rope riser is protected from UV and being nylon, it sinks.

I had great fun threading the thick rope through the centre of the mooring buoy, had to thread a smaller rope through and use it as a 'messenger' line. I could not then get the eye splice I made, (fun splicing 8 plait rope!!) back into the buoy, too thick, as a result I ended up with 9 inches of the thicker sliced part sticking out the top of the buoy, with a heavy s/s swivel on the eye on the end. Of course if left this would just flop over. So I had the bright idea of splitting a length of heavy black poly gutter downpipe and slipping it over the rope between the top of the buoy and the eye and s/s swivel fitting, this to make it stand up, bring the s/s swivel eye up about 2ft 6 inches above the water, so making it much easier to pick up.

To further ensure the buoy floats upright I have a roll of lead sheet that I intend to wrap round and fasten just under the buoy with jubilee clips, to 'ballast' it. And another roll of lead to fasten a metre down from that, so the rope under the buoy tends to stay a metre underwater, to avoid boats catching it if they pass too close!

Then as a final trick, the inflatable buoy is to be filled with closed cell foam, in case someone cuts it with a prop. Got the spray foam to use, soon. Bet that is fun!

Belts braces and bits of string me!

I will add some photos, when the rain stops!

Then the next stage is for me to putter across the Blackwater and go and pick up the Tollesbury mooring. As the tide drops I then shorten up on the old chain riser till the boat is almost above the centre ring of the three ground chains. Before the water disappears I launch the dinghy, and pull myself round to the bow, cutting away the old mooring riser chain from the old buoy, and trying to clean off the old buoy before bagging it in a rubbish sack to bring home. The new rope riser is to be then secured to the ground chain as it is exposed and the shackle moused with an electrical tie! The old riser will be left on the creek bottom as extra weight on the ground chain..... Not going to bother to lift that!

I will try and get some pics of me in the mud doing this too! Gone are the days where I waded out over the mud pushing a laden wooden pram dinghy to do this, too much like hard work!

Actually today would have been a great day to do this, as there is no wind, but gentle continuous rain to wash everything off!

I am just arranging to have my life raft picked up to have it serviced, I went to take it aboard and realised the service date was last summer, midway through the lockdown! So it is all boxed up sat in a wheelbarrow covered in poly sheet, awaiting the FedEx guy. Such a weight! New in 2014, this will be its second service, so another 3 years plus left in it... Will see me out I suspect.

Sure when it ever came to deploy it, adrenalin would kick in and it would seem light as a feather!

Worth getting it serviced, as a reassurance to all aboard! Maybe one day I will part with it, but not quite yet.

Looking forward to seeing the sun again come on less than a week till the longest day! As I sign off the thunder starts!!!

John

Sunday 13th June 2021.
Today we actually managed to get afloat. Fiddler's Green has at last left her mooring, for a very pleasant day sail. Managed to test every bit of kit aboard, almost. Certainly the sails, the motor, the electronics, cooker, fridge, sea loo and holding tank. All passed with flying colours. What slightly surprised us was the small number of boats out there with us. Flood tide, with Sunday afternoon HW, 25 degrees and F2.... Where is everyone? So many empty spaces in Bradwell, though they say they are full, and the creeks very empty, barely a quarter of the moorings taken, same up river.

Are we seeing the death throes of the small boat scene.? Certainly fewer small boats about. All the 20 odd ft wooden boats and the under 25ft GRP boats of yesteryear seem to have gone, scrapped? With so many people in financial difficulty maybe no wonder. As well as some now having health problems.... damned WhuFlu....





Views up and down the Blackwater a couple of hours before HW today, only 20 boats visible?




This is where we ended up for lunch, up a tiny creek that very few ever venture into....
As it was nearing HW it was impossible to see the creek, just a huge expanse of water, but a lot of it less than 1 m deep, not a place for the unwary!


During the past week we have had another new enrolment, an Eventide 26 called 'Osprey'. Welcome to Paul from Dublin. I have contacted him to see if this is the same 'Osprey' that featured in Classic boat some time back, took forever to build, 20 years of more, and was a work of art with ornate carvings. Not heard back from Paul as yet.

We understand 'Borer Bee' is still in Scotland, having crossed by ferry from Ireland. The trailer had to be taken away to be rebuilt before it would be safe to tow her down to Cambridge, where she is to be worked on.

Had an enquiry regarding a boat in one of M.G.'s books, 'Windflower' . Edward asks, have we got the drawings? Well having researched in the library I have here, I think she is a Bawley or Cockler design and yes, we do have the drawings. Waiting for an enrolment so we can pass a set of drawings on.

Had a mail from Nick, he has a Senior he wishes to sell on behalf of his father, awaiting a few more details before publishing an avert, this one is very much a project, or a donor boat for one of our Stitch and glue hull builders, more soon.

Chris in the Netherlands sent a link to us re John Rowland, the designer of the 'Mouette'. Chris had found that John had written a book many moons ago and though most copies seem to be for sale in the States I have started a search on EBay so that may turn up one here, I'll let you know. Another for my library! Here is link to the book.


https://www.abebooks.com/book-search/title/wind-salt-spray-autobiography-sailor/author/john-rowland/

Had this in from Roger Gasper, could be of interest to anyone cruising the Thames Estuary....

Update on the SW Sunk Swatchway

Dear John

Onto the news , Thursday, 27th May, I went down to the SW Sunk for the survey. I was very fortunate to have Larry Botheras with me (Ex-Gladys of the YBW forum) and I am very grateful to him to help me. He steers, responds to commands(!) and generally keeps the boat going while I pour over instruments and look at the water, generally tut-tutting.

The SW Sunk is still firmly established. There are some changes but nothing dramatic. In fact the 2020 waypoints could still be used but I will comment on that in a moment. We started the first run of the survey, following the track between the three waypoints, and depth was fine. We noted that the SW Knoll has moved a little to the North but corresponding the Middle Sunk Knoll equally has retreated. The profile of the swatch retained deeper water at the western side as before and the eastern side still had over 3 metres of water at chart datum. So the swatch is workable.

<![if !vml]>

<![endif]>

I am recommending revising the western and centre waypoints so as to retain the same distance away from the SW Knoll. The SW Knoll is very steep, indeed you will see at one point it looks pretty vertical. I suspect that edge changes very locally as Larry and I experienced seeing and going through a rather impressive tide rip (or is it 'overfalls') at the edge of the knoll. We had the advantage of no wind at all at the time so we could see the action of the tide. We were there at the second half of the spring tides so we can explore over the banks and that is the time that the tide rip occurs. We found probably as much as 1.8kts of tide moving from the east to the west through the swatch and where the swatch tide tries to exit into the Barrow Deep, the weight of the Barrow Deep flood forces the swatch flood round the edge of the face of the knoll and produces the rip. Please don't worry about this for 2 reasons. First, if you use the waypoints you will stay clear of the tide rip. You can see from the chartlet that there is ample room further to the north if you wish. Second, if you use the tables in the book and seek the best passage times, you would not arrive at the swatch at the time of the tide rip. The rip is a function of the flood tide and once the flood eased the rip completely disappeared.

To get the new download go to: http://www.crossingthethamesestuary.com/page29.html (the first item). That gives full details of the revised waypoints and tracks. The 'Download' button provides a pdf file; if you click on the image you should get a jpg.

If you have any problems over the Downloads or have any questions, please drop me a return email.

Have a good Bank Holiday and I hope you and your families are all well.

Roger

www.crossingthethamesestuary.com

As the sun sinks low in the northwest, it is shining in my north facing study window, onto the screen here, a rare event.... a reminder that it is not that many days till the longest day and sadly the nights start drawing in. Do hope you are able to take advantage of these longer days, to get your boats afloat.

John



Sunday June 6th 2021.
Been a quiet week on the e-mails and calls. Had a chance though to thumb through the volumes of Y.M. I acquired last week, some fascinating stuff! Lots of references to M.G.'s drawings, as one would expect, as he was the editor!

I have have the details of the Senior 'Nollie' through though, so adding an advert for her on our 'For Sale' pages.

Suspect most people will be doing what we have been doing, sorting their boats out! So many have not been able to get to their boats or get their boats to the water, for 18 months now.

We spent a happy few hours on board today, filled the water tank and changed the water filter, topped up the fuel tank, only took half a pint!! I had doubted the 'new' fuel gauge, but it was correct. Spent a silly half hour with Darian, knitting together our lazy-jacks! Had to concentrate really hard to get them all in the right place!

We cleaned and polished all inside and made it all homely again, evicted a couple of spiders! Strangely had to really think how it all went together.... However we have tested all the kit out, from gas detectors to cabin clocks, VHF, Navtext and GPs, Plotter and radar, even the loo and holding tank, amazingly it all works!

We were planning a run out today but three of my five weather forecasting apps indicated rain, so cancelled and just got on with the work, had a picnic on board and as we have moved berths to a quiet part of the marina, we were also pleased to meet one of our new neighbours. We are snuggled between two Westerly Centaurs. Giles was looking at the grass skirt on j=hits in horror, 3ft long! Going to get the boat lifted out, guessing they will have to tow it as his prop we invisible in the weed! Have spoken to him many times as he passed us at the old alongside berth we used to have. Many were surprised to see us where we are, sadly the marina reneged on the deal for us to keep our historical berth. 25 years plus in that cosy berth.... I had even offered a 'retainer' but was told as one of the longest paying berth holders, we could return to it this year, as we were the only boat over 19ft, that could get in and out of it... sadly the marina owners grandson had no recollection of that conversation.... No good in the witness box that one!

So we are now ready to let go and sail, at a moments notice. And the berth is so much easier to get in and out of, we just have to sort out the right size folding step so we can get on and off easier from the sinking narrow finger pontoon!

Writing this at 1900 and there have been a few drops of rain, but nothing significant. Hope the weather apps work better in the future! At least I have had time to cut the grass when we got back.!

Fingers crossed for no more WhuFlu restrictions, so we can go out and self isolate on the boat!

Good sailing
John

Monday 31st May 2021.
Hello and welcome to another new member, Paul in Thetford with a Medusa 15, 'Windward'. He is Based in Wells, Norfolk. I will be responding shortly with the 'official' welcome letter and forum codes Paul.

Interestingly there is a Medusa for sale on EBay at the moment. It has been internally gutted and offered for £500. Mmmm maybe a good buy, not too sure... See this link.

https://www.ebay.co.uk/itm/133768197631

Pleased to announce we have regained possession of the 10 bound volumes of Yachting Monthly, 1955 on, all signed by MG. I have bought these from the last man standing in the old assoc. and they are now donated to the E.O.G.!

The silver salver that MG donated to the assoc. is being spoken about, the holder is willing to talk at least... I will let you know when and if I make further progress. I would dearly love to get all the trophies back but it may be very difficult, not only to track them down but also to get the holders to relinquish them back to their proper place. With the Owners! I have been told they have enquired as to their scrap value! Sacrilege!

I have been mega busy with our boat last week.

Managed to get the mast up on Thursday, took 30 minutes with me acting as rigger and Banksman for our marina foreman, Ian working the crane.. Took me another two hours to set up the rig though. Normally I would have had the assistance of my gallant crew, Phil and Keith, and we do it in 30 minutes, but they have been sadly unavailable this year..

Friday saw me acting as Banksman and marina hand assisting Ian again, for the second day his assistants had deserted him, off on courses.. Fortunately he knows my capabilities and we worked well as a team. Hoisted up off the trailer and left in the slings for 30 minutes so I could touch up all the bits I always miss with the antifouling, because the trailer gets in the way of course.

Then dropped into the water, first time in 18 months.

Fortunately the solar panels I fit in the storage barn had kept the batteries topped up and the little Beta started with the first turn of the key!

I putter round to my new place in the marina, no longer just under the marina bar verandah, but now tucked away near the end of 'C' pontoon walk way, an easy berth to get in and out of, but as the finger pontoon sinks as you walk on it, not so easy for us to get aboard..... Ordered a folding step! (Green of course!) With fenders ready and lines on deck available for instant use, I dropped into the berth with ease.

I had fitted the mooring lines to the pontoon cleats but was not certain the lines would be right. They were not, so back later that evening to add length of galvanised chain to the permanent lines to make them right. Could not be leaving the bowsprit across the walkway. Removed the white carrier bag I had attached earlier.... I have measured up for a new mooring rope at the stern and have to cut then tuck an eye splice in a spare length of stout nylon mooring line I had handy, quiet job for later!

I have yet to bend all the sails on, managed the main, but waiting for the breeze to drop before I tackle the genoa! But will be out there soon.

Good sailing all,

John.




Sunday 23rd May 2021.
Last evening I watched as the grandson's ship, HMS Queen Elizabeth, sailed from Portsmouth. They are off on a big adventure, not due to be returning until Christmas.
Fair winds Brandon. Though doubt the waves will have as much effect as they did on us, as we sailed the length of the West Country a few years back on F.G.!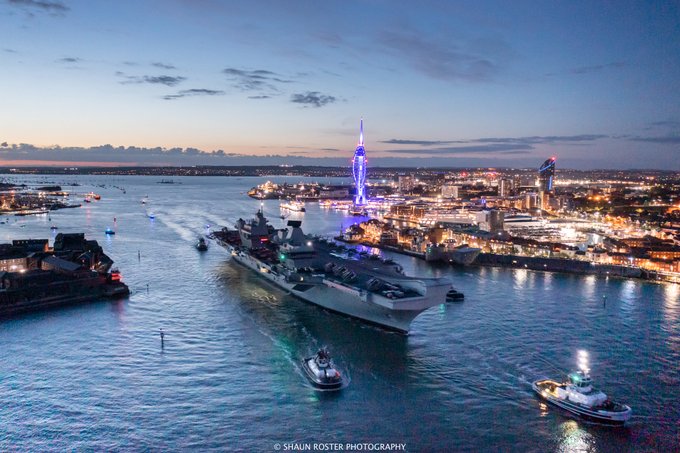 Acknowledgements to RN and Shaun Roster on Twitter for pics.



Is that our Brandon 3rd from the left? Could be.??
Serving as a chef, firefighter and paramedic, good on him!
Have a safe trip.
John (Grampy)!
Friday 21st May 2021.
Today the wind is really rattling the chimneys and bending the trees, F9 SW here. The wind turbines are spinning merrily out on the Gunfleet sands!

Been so windy or wet with thunderstorms, that my boat is still where I left it Monday lunch time, on the trailer in the marina, with the mast still down. Has just not been safe enough to use the crane to get mast up. Who would want to in a thunderstorm! At least the torrential rain has washed the last residue of the owl poo off!

I have managed to transport three Morris Minor van loads of kit to the boat though, and, with a struggle, get it all up the ladder and stowed away on board. Spent an hour locked inside in one good downpour, time enough to get all the electronics back in position and checked... stowed all the lifejackets and even put the tea and coffee away where they belong.

Hope your boats are secure, gales like this not the normal sort of weather we would expect this time of year, our trees are in full leaf, not reefed for winter storms!!

No new enrolments in the last week, but a few chance meetings and phone calls. I happened to meet Rob, a young lad working on one of the Cirdan Trusts boats at Bradwell. A youth sailing charity. He told me he was the former owner of the Eventide 26 'Maliaka'. I always wanted to know her story. She is on the seawall opposite Maldon promenade, or should I say what is left of her is there. Rob was working on her when someone persuaded him to sell her, for a knock down price. Reluctantly he agree and was galled to find the new owner did not carry on the restoration but simply stripped her and abandoned her. Some else tried to shift her, with a tiny Seagull in a bit of wind, and ended up on the seawall. She was abandoned there and subsequently it was suggested her timbers were removed for firewood by someone living on an old boat nearby. All that is left now is the bow. Sad end. Sadly this story has been repeated several times in Essex and we suspect the same guy has done it every time... Takes all sorts they say, but some you can do without!

Met Norman with the 30ft Eventide based 'Irene' in Bradwell. Whilst they were trying to lift his mast by crane, it fell in half! Rotten at the spreader roots. It is a square hollow box section mast with stiffeners at strategic places. When I saw it yesterday the spreaders were being unbolted and they were cleaning off bad timber to rebuild the mast.... will try and take pics, it was raining when I saw it....big job...

Another owner contacted me by phone. He was an Eventide owner many years ago and then sold and downsized to a Senior, 'Nolly'. He says he has spent a lot of time restoring her, deepening the keels and fitting a 7hp BMW diesel! Sadly he says the time has come to sell.... So he is swallowing the anchor. Senior soon to be on our 'For Sale' pages...

To end on a higher note, I was approached recently re a set of books, actually each 12 bound copies of Yachting Monthly, from the 1950's to 60's each signed by Maurice. I was given these by Maurice back in the late 1980's and donated them to the old assoc., for them to be used for reference. When the old assoc. folded, all the remaining assets were divided up amongst the few still in the assoc., allegedly for donations... to charity.

Suddenly I was contacted to say they were on eBay for lots of pennies. The seller asked, would I like them back?

The short story is I have negotiated the price and acquired these and am donating them back to the owners.

They are in Eccleshall in Staffordshire however, and weigh 21Kg, in a large cardboard box, so now trying to get them back to Essex.!

There was a hint that other items gifted to the old assoc. 'might' become available??? To be returned to their rightful places, with the owners....? We shall see.

John


Saturday 15th May 2021.
In the last fortnight we have at last had some much needed rain, 28.2mm according to my gauge , and it is now gently raining, 'a soft day' as my Irish friends call it! I have just returned from my local farmers barn, where my Eventide, 'Fiddler's Green' has been trapped for the past 18 months. Just pumped up the tyres, all six of them, to 55psi ready for the roll out Monday. (must remember to do the spare tomorrow!). Bet it will still be raining.... And from what I can see raining every day next week! Not good as I wanted to raise the mast using my 'A Frame' that I carry aboard, ably assisted my two crewmates. Not a task to be undertaken lightly and certainly not one to do if it is wet! May have to fall back to the marina crane.....



'Fiddler's Green' ready for launching..

Had one enrolment this week, from John with the GH No 8, he is looking for info on her. Welcome John. Sounds as if the deck has issues as he was asking about the thickness of the original ply. 1/2 inch or now 12mm I suspect... Hopefully Epoxy glued and strengthened with coats of epoxy and glass cloth....

We have had a mail from Jaap in the Netherlands who hopes to become the owner of a GH 31 soon, promising to enroll if it comes off. He has already learnt much from the EOG web pages. Pleased to able to assist.

We have had another enquiry from Brazil for the Senior drawings. Hoping to hear from

Anderson shortly.



Send a load of Eventide drawings to Paul this week, he had obtained a set from the old defunct assoc. last leader, why he is still sending these out defeats me, they are not the latest, and he certainly cannot answer any queries.. Strange people about.

John with the enquiry about the Eventide 28 has come back with a modified sail number, 8 not 5 as previously thought. Still no one coming forward with any history of 'Pascars' as she is called.

Tim with the GH 26 in Faversham has modified his chain locker and as a result has the chain chute spare. Speak to him if you are in the market for one... tim.baker82 at icloud.com
Collection from Canterbury.



GH 26 Chain chute, free to a good home!
Graham the owner of 'Goldcrest' and now 'Borer Bee', has noted an Eventide for sale in Spain. Sure we have seen her before, isn't this Connie's boat??
https://www.inautia.com/used-boat-58520050210451556667525552704566.html

Paul with the Barbican in Mylor has cleaned off his antifouling and thinks he has found the hidden centreplate pivot pin location. Have to say I think he has. Too late to do anything about it this season but high on the list for investigation next!




Certainly looks as if that is the pivot under there!
Paul a new member, who is hoping to build an Eventide in steel, and no stranger to steel construction with many boats built recently, has sent in a pic of a steel boat we know of..

WD40, good name for a steel boat!

<![if !vml]>

Even better name when it happens to be a Wild Duck... no 40?

And lastly Roger Gasper has sent this in for all who cruise the Thames Estuary.......

<![endif]>
Plans this Season
I regret my schedule so far this season has slipped but I am now afloat and I hope to be about in the Estuary very soon. Unfortunately because of the late launch (all my fault on account of the lock-down and fitting all the new kit) I have missed undertaking the re-survey of the SW Sunk. Today is the last suitable tide on Spring Tides and I need to finish off some calibrations before I could start. So the plan is for the next Spring Tides between 25th and 29th May. I have not heard of any reports so far this year so whilst I expect the SW Sunk to still be in the same place, it cannot be guaranteed. So using the Little Sunk crossing might be more reassuring. The Little Sunk is a very stable plateau of sand and over recent years has little changed.

Most of you will know that I monitor weekly Notices to Mariners and I can report there has been no Admiralty Notices that has affected any of the routes. However there are two 'Local' Notices that merit attention. The first affects the London Array Wind Farm and Foulger's Gat; the second, the Wallet, the Rough shoals and the Sunk Precautionary Area.

Foulger's Gat: The London Array Wind Farm started a six monthly programme of maintenance involving some extensive diving and 'roping' turbines for work aloft. This involves a series of temporary exclusion zones and when the works affect turbines on the border of Foulger's Gat and the 'dogleg' we will need more caution and indeed where two turbines adjacent are both being attended, the Gat might be difficult to use. You will know there is a standard permanent 50m radius advisory caution zone is established around each wind turbine and offshore sub-station platforms. During the 6 month programme the following additional exclusion zones will apply:
• A 100m exclusion zone will be in place during rope access operations.
• A 250m exclusion zone will be in place when dive support vessel moorings are deployed at WTG's.
• A 500m exclusion zone will be in place during dive operations.

To see the full Notices to Mariners go to: http://www.crossingthethamesestuary.com/page9.html, select the 'Local Authority' List and you will see a synopsis and buttons for the download. This image below shows in magenta those turbines that will be affected.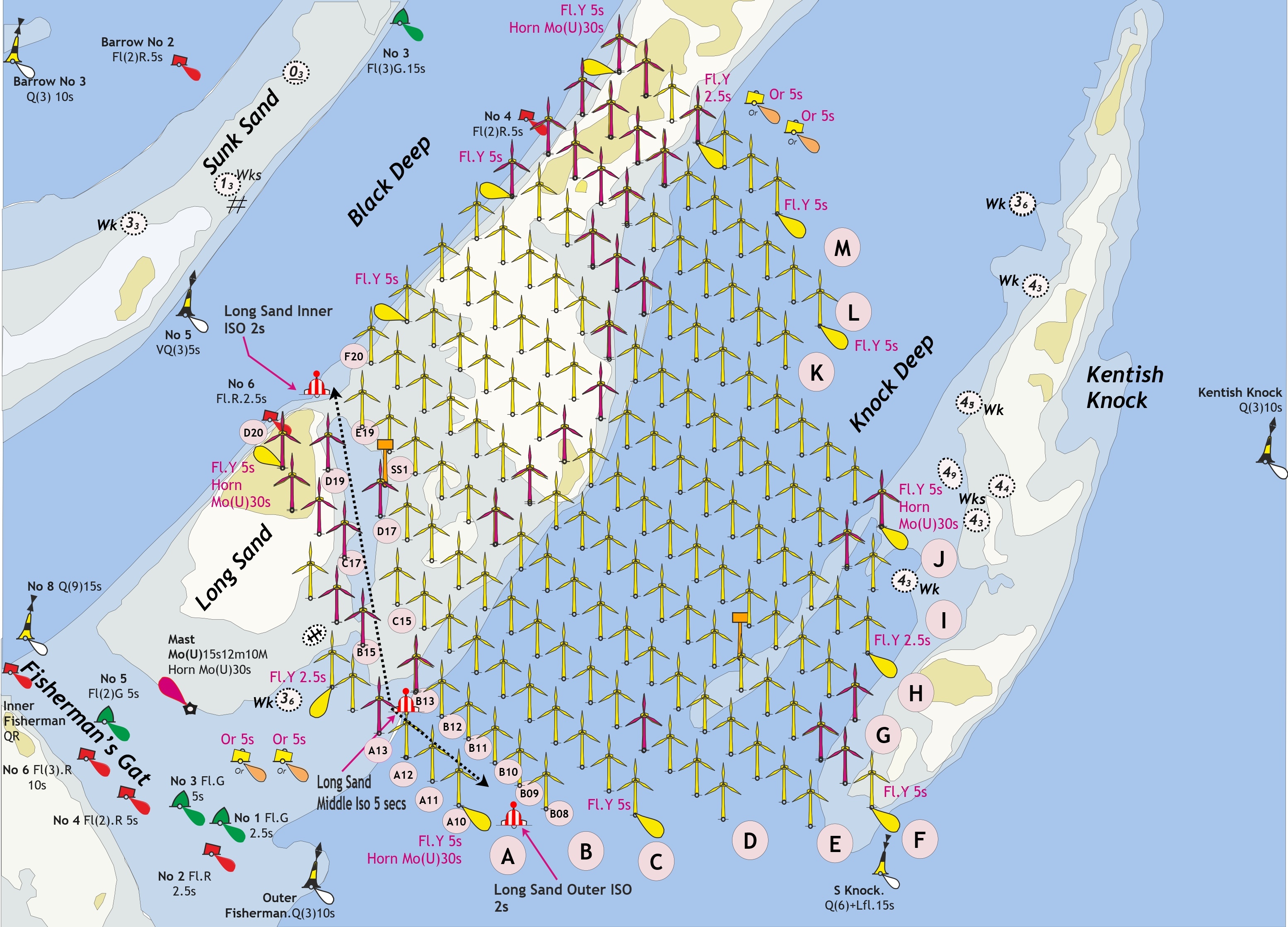 I have asked the London Array if we could be forewarned before those turbines bordering the Gat and dogleg were selected but they have told me that as local conditions will dictate the choices for the locations at short notice. So we are told that daily warnings will be broadcast on VHF Ch 16. We should also call up any London Array vessel irrespective of the absence of any Ch16 broadcast prior to entering the Wind Farm.

North Falls Offshore Windfarm; Geophysical and environmental site investigations
Site investigations will affect the Wallet, the Rough Shoals and the Sunk Precautionary Area but will only last for 8 to 9 weeks.
North Falls Offshore Farm Limited has contracted Fugro GB Marine Limited (Fugro) to carry out a geophysical and environmental site investigation in the North Sea for the proposed North Falls Offshore Wind Farm (NFOW) site.
The North Falls Offshore Wind Farm site is located to the east of Felixstowe and bordering the Greater Gabbard and Galloper existing wind farms.

The geophysical operations at the North Falls site are expected to be carried out from the Fugro Mercator from 10th May 2021 for approximately 8-9 weeks. Fugro Mercator will be conducting operations across the Main Array and Export Cable Route areas >10m LAT. Please note that the exact start and finish date will be dependent on the prevailing weather conditions and work progress.
As the Fugro Mercator will be towing survey equipment the vessel will require large turning circles and will be restricted in her ability to manoeuvre. All vessels operating within this area are requested to keep their distance, maintaining at least the 1,000m safety zone around the survey vessel, and pass at minimum speed to reduce vessel wash.
If you go to the same 'Local Authority' List on: http://www.crossingthethamesestuary.com/page9.html you can see and download a chartlet showing the locations of the works. Like the London Array no dates for detailed locations are available but using AIS if available might well be useful forewarning.

I would suggest you use the Notices to Mariners page prior to a passage as the latest available information will be added every Monday evening.

Plans for the Season

The SW Sunk swatch will be completed first, probably the Middle Sunk next. I will also do the Spitway and Ray Sand and possible the Little Sunk.

I hope your plans can be achieved this year. By all means email me if you have any questions.

Happy sailing

Roger
That's all for now, hope the increase in temperature continues and the rain eases off. 28.4mm now!! Stay safe, but don't drop your guard, and lets go sailing. Socially distanced sailing!
John
Saturday 8th May 2021.

With the winds howling round the cottage I could be forgiven for thinking we were back in winter! We do need rain though and sadly we have only had 15mm in the last week or so. Doing the gardening it is obvious we need more. Now Soddes Law states it will arrive on Monday the 17th when we come out of the next stage of lock down and Fiddler's Green is due to be towed to the marina by my friendly farmer!

Today taking a day off boat work, as it is wet and windy, yesterday spent 2 happy hours polishing my prop till I could see my ugly face in it. The marina lads take the mickey every time I launch, over my shiny prop, but at the end of every season my prop is still clean and not a barnacle in sight. I feel painting props is a mugs game, at the speed a prop rotates it does not take long for the stuff to erode off, leaving a lovely foundation for weed and growths. Many a

moored boat

have I seen sporting ball of weedy stuff standing in for a prop. As a retired professional Boatmaster I can assure you a shiny clean prop is the most efficient way of propelling a boat! Never seen a painted prop on a racing boat!

Tomorrow I hope to have the antifouling on. The mast is polished and awaits the laundered halyards, (easy care 30!).

How's your fitting out going..?

During the week we have had two more enrolments. Welcome to Jorge in Sweden with a steel Kesteloo 27ft Eventide.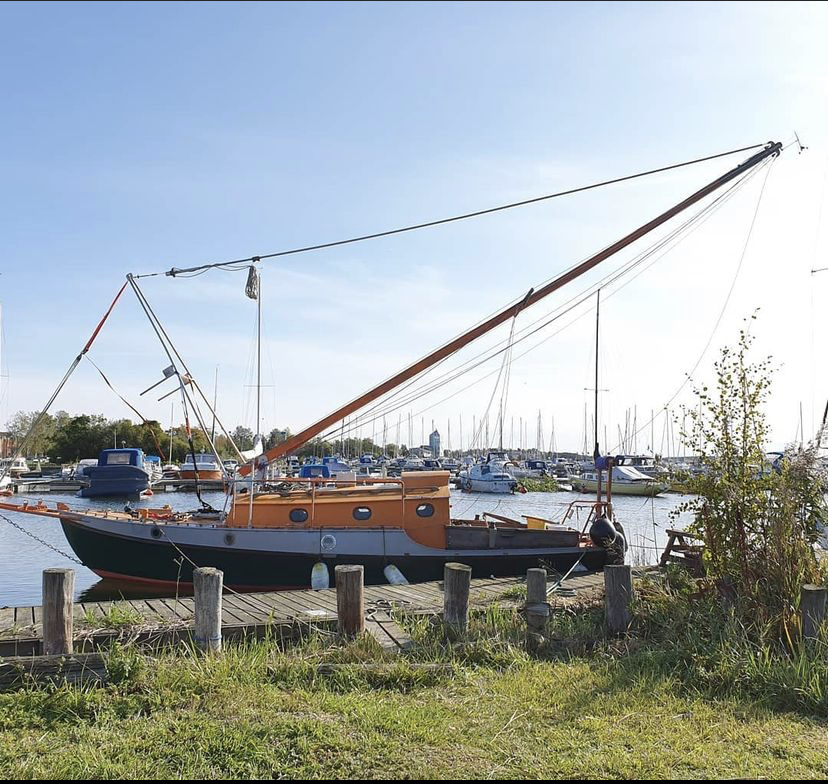 Worth looking at this picture of Jorge's Kesteloo, they were clever enough in the Netherlands to build in proper mast lowering kit!

Welcome to Stuart in Widnes who is seriously contemplating joining the growing ranks of Senior builders, using the Selway-Fisher hull drawings.

Had another enquiry for the steel Eventide but he did not come back to enroll with us, instead he mailed again just to tell us he had picked up a set from the defunct, dead assoc. website. Good luck with any help and assistance there then! Bet they have not got all the latest info on them.... Leader of the dead assoc. never did come good on his promises to send paperwork to us after they failed..... Sad really..

Had another sad tale of a lady trying to sell a tired, wooden GH 28, after her husband has passed away. She has insurance documents with a value and was asking advice, as a broker had suggested a quarter of that value. As I spoke to her I felt that broker valuation was very optimistic. It was difficult to let her down gently... Not only was the inboard seized, but the rigging was over 20 years old, (replace every ten they say??) and the sails over 40 years old and dirty. None of the 30 year old electronics worked. She was having to pay storage and sadly two years of that was going to be more than the probable value of the boat. What do you do with boats that get like this??

It is a shame but boats do not accrue value, they have to be pampered, just to remain at the same value. Lots of time effort and money... Today selling a boat is very difficult, the yards here in Essex are full of boats they cannot give away.. Owners have simply walked away.... They are burning the wooden ones and putting the JCB through the plastic ones, just to clear the hard standings... I feel sorry for those that end up owning a boat that may cost more

to restore

than three times the value of a comparable boat, but boats do demand constant attention and money. A boat left in a yard, un loved, will soon become a liability.

Who said boating was like cold showering with £50 notes! You really do have to be committed.... Darian says I should have been committed years ago!

Stay safe out there.

John

P.S.

Just about to upload this page when the chap that got the drawings from the defunct assoc. sent in an enrolment! Welcome Paul, sure you have come to the good guys now, we will assist!


Monday 3rd May 2021.
A Red letter day!



Bore Bee's Identification Plate!

We can announce today that Graham, the owner of the Eventide 'Goldcrest', has acquired, for restoration, the historic 'Borer Bee'. We have been involved from the start of this as another member, Steve, keeps his boat in the same farm complex, it was he who brought her to our attention... Graham already has a couple of other boats, his Eventide 'Goldcrest', will be based at Pin mill, so we may cross wakes... Graham was stuck in the USA for a time and only returned to the UK last year...

'Borer Bee' is in a sad state today, with no motor and many parts needing replacing....

However I have now seen the bill of sale and Graham is the new owner. 'Borer Bee' is to be lifted off her trailer so that can go for much work to make it road worthy, then she will be transported by trailer and ferry to the UK. At one time Graham was considering using a boat yard in Girvan to do the restoration.

We watch this restoration with interest. Though Graham is wanting it to be sympathetic to the original I suspect there will be improvements, on grounds of safety if nothing else!

Really pleased this historic boat looks as if she may now be saved to sail again. Well done Graham. A labour of love if there ever was one!

During the last week we have also had a couple more enrolments... Welcome to John with GH no 5, 'Pascars', in West Sussex. John would love to know anything about her history, Our Data Base Manager John is investigating..

Welcome too to Mark in Galway. He is another of the growing number building Seniors, using our Selway-Fisher stitch and glue method. A great way to get a strong easily built hull.. He will be after a DVD of the Senior drawings to complete her!

Another GH enquiry, from Griffin in Canada, he has a GRP 31ft version that needs remedial work to the mast step. Expecting an enrollment and then we will be sending GH drawings to him to assist.

As, at last, the weather is warming, so I have taken the opportunity to get to the boat and so far have re-coated the gunwales and toe rails with Sikkens, and scraped off flaky antifouling and sanded the epoxy so revealed, to key it for another fresh coat of antifouling. Later today I hope to be applying antifouling to all the bare patches to get a uniform base for the next coat. Marclear of course..

After having to clean off a few dribbles of Sikkens from the topsides of the hull with white spirit, I realise I am not going to get away without re waxing the hull... A job for later in the week.

Then it is a case of releasing all the ties round my rigging to expose and then clean and wax the mast again, before re-reeving all the washed and stored, clean halyards!

The mast and all rigging then padded with carpet scraps and tied up for the trip back to the water.

Nearly ready!

There will be a flurry of activity in boatyards all round the country after the 17th of May!!

Stay safe, it has not gone as yet....

John

Sunday 25th April 2021.
The NNE winds have been F6 much of the week, only seen two (very small), sails out on the Blackwater, nothing to seaward! Too darn cold!

Yesterday though the sun came out and I grabbed the opportunity to throw the barn doors open and roll my sleeves up. Three hours later I had hosed, scrubbed and rinsed off and I was soaked from head to toe! The boat however was transformed from a black and dusty, speckled with the owl poo, mess, to a shining, gleaming and thing of beauty! (In my eyes!).

I will wait a few days for the arms to recover before I go back to polish the topsides. To be fair, I had already done this March 2020, and of course she has not moved since! So that layer of wax polish had done it's job.

Must explain, my boat is a wood epoxy composite, coated with epoxy and finished with 2 pot poly paint. With care paint lasts over 10 years on the hull! Over 25 on the cabin top!

A few dabs of Sikkens on the rubbing strake and she will just need antifouling and the halyards reeving. Think I should manage to get all that done by May 17th when the next Covid relaxation will allow me to get together with my faithful crew to rig her...

Hope your fitting out going to plan.

Heard from Amber with the pretty 'Kittiwake' that she is also struggling with the Beastly Easterlies, way down in Newlyn. Drying the ships timbers out! She is hosing down the hull regularly!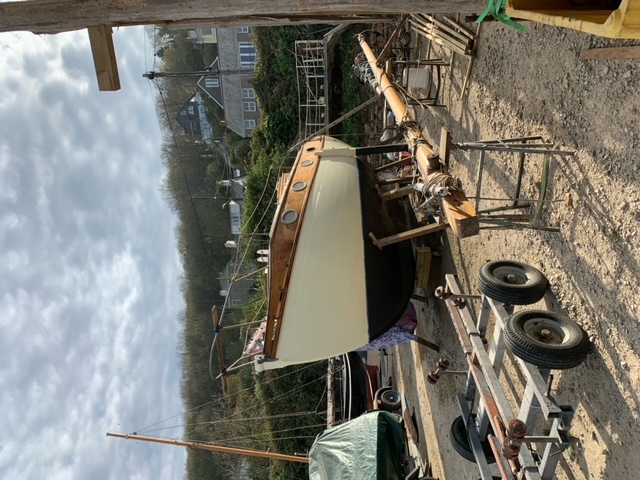 The Bawley 'Kittiwake' with her new coat of cream paint.

Another two enrolments in the past few days.

Welcome to Mark in Galway who is building a Senior from our Selway-Fisher stable! Must be a dozen Seniors in the build as a result of our cooperation with them. Good news!
Says she will be based at Lough Corrib. I have yet to respond to Mark but I suspect he will be after a set of Senior drawings to finish off the hull.

Welcome to Sergio in Brazil. Sergio is considering building a MG design in timber, hopefully from plantation grown wood, not the rain forest! He is looking at several designs , from the riptide to a 38ft Good Hope design....

Had an enquire from the Ukraine?? No, not for 'anti tank' guns but again for Senior drawings, stitch and glue. I have directed him towards Selway-Fisher!

Daniel Dawes sent this link in for those looking for Aerodux glue:- Aerodux 185 Resorcinol Resin Wood Glue - Adkwik

I was not aware it was readily available still. An alternative to Epoxy. The hull on my Eventide was glued with it, indestructible! Found that out when I tried to cut bits out to modify!

Finally from our friends at East Coast Pilot.. Download the free chartlets for the Deben and the Ore entrances, a lot has changed in the intervening year....

| | |
| --- | --- |
| East Coast Pilot News | April 2021 |

At long last we seem to be emerging from the period of lockdowns, and many of us will be focused on getting afloat again. With that in mind, it's also time to update ECP readers with changes and developments that have emerged since Christmas, when we last got in touch.
The main event has been the recent Trinity House surveys of the Deben and Ore river entrances, a normally annual procedure but missed in 2020 because of Covid restrictions. Whilst the Ore hasn't changed very much, the entrance channel for the Deben has continued to narrow and is now very close to the beach. Signs persist of a new entrance to the north becoming viable in the future, and indeed you may well see local fishing boats using it, but for now the buoyed route remains in the same area as before, at the southern edge of the estuary.
Chartlets for the two entrances have been redrawn by Imrays, and are available as usual, free of charge, on our website Downloads page. Please be sure to read the notes that accompany the chartlet. These notes will, I hope, be updated in the next few weeks to include new aerial photos of each entrance.
News Items so far this year include a notice of fresh dredging in Harwich harbour, with spoil being dumped in areas that will hardly help us all, a restricted lifting schedule for the Haven bridge at Great Yarmouth, news about Mistley Quay, and ongoing occasional restrictions at Kingsferry Bridge on the Swale.
In the Book Updates sections of our website, there have been only a few minor detail changes since December. The easiest way to look at the list of these is to go to our 'Summary by Date' page.
May I remind you that we
are on Facebook, with an ECP
Facebook Group page
- feel free to 'Join' us; we aim to add any updates or hot news on Facebook, and on Twitter, as and when they happen. Our website remains the prime source of information for pilotage news and book updates.
The 5th Edition of ECP is available as usual online through chandleries or direct from Imrays themselves, along with all their numerous other chart and book offerings. If you haven't yet bought a copy, I should remind you that the 5th is the one that all our updates and additions are aimed at, previous editions now being extremely out of date. With the book, Imrays currently include a voucher for a free download of any digital chart to use with their 'Navigator' app, a really good offer.
Finally, if your club is daring to plan any social events for winter 2021-2, we are willing as ever to turn up and talk about the book and the East Coast generally. If interested, just reply to this newsletter and we'll see what we can do.
Our best wishes to you for a fine summer afloat!
East Coast Pilot.
Header photo: Up the Thames, with the Barrier ahead.
Looking forward to getting back out there, when it is safe to do so.. Hope you are all getting the vaccinations, will be the only way we can get back to some normality after this damned WhuFlu.

Stay safe.
John
Sunday 18th April 2021
After a rather somber week, with the Dukes funeral and all the media coverage, today the sun came out and things began to look better. I even got to pat the boats transom! However I have been working hard clearing my old shipmates bungalow for a couple of days now and rather bushed, so was not about to set to and spend a day beavering, need to rest. Also want it to warm up a tad! Was only 14 degrees at the barn and that a mite too chilly to be washing all the accumulated dust and owl poo off. Looks good for later in the week though!

The emails have been buzzing back and forth here and we have had one or two good bits of news. I was approached about an Eventide called 'Pegasus' some time back and was able to put the enquirer in touch with the owners, long time sailing friends, who have long since swallowed the anchor. They had carefully stored their pride and joy, waiting for the right person to come along. Enter member Nigel. Heard this week that the deal is done and 'Pegasus', the red Eventide 24, so well sailed by Bruce and Viv, is in new hands and about to be transported to Cumbria for some restoration work!




Pegasus sailing well!

I have more news of a similar story to share with all soon, once the deal is done. This one may make headlines!

Another member, Marco in Italy, has sent a few pics of the restoration of his Eventide 24. 'Nausicaa'. Found in a sorry state, Marco has been beavering away at the woodwork and hopes to complete this year. I have been trying to convince him to check the keel bolts and increase the ballast, as this looks like a very early 560lb keel version, 1960 vintage. Maybe next year he says. I can bet if he sails her as she is, he will scare the pants off his crew and that keel will be off to be beefed up, next year!



This is just a sample pic showing progress, I will be posting more on the Eventide page of the Gallery

Had a nice request last week from Peter North's grandson, Simon. Peter as some will remember built the magnificent leeboard WW, 'Wedjit', ( if it does not fit wedge it!) Peter at 95 sadly is in a care home and very poorly. Pleased to say I was able to put Simon in touch with the man Peter sold to, Tim Fenner and Tim has contacted the new owners, who although they have not as yet enrolled, they have been in touch with Simon to offer him a look over the boat in Ipswich when we are able to do so. Had a very nice 'thank you' back from Simon. That's what the EOG is about!

Finally I have had two contact us re sails, one looking for a set of Senior sails for 'Sandpiper' and another with a good mainsail for an Eventide 24 for sale. I will be posting wanted and for sale adverts shortly!

Stay safe and hopefully soon we will be able to get afloat again.

During the past week only two sails seen on the Blackwater..... Hoping we can get out there soon!

John

Friday 9th April 2021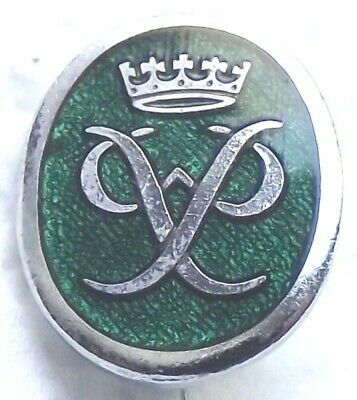 After the sad news of the Duke of Edinburgh's death, I dug out my old Silver D of E badge!

I was 18 when I attained mine. 1965. A wonderful scheme. I did 'public service' at a hospital in North London, an eye opener.

I did my adventure training, planning and leading a group of 4 over a 50 mile hike for 3 days and nights in the new forest! I learnt so much doing it and met so many nice people.

Later in life I met the Prince himself and his off the cuff 'navy humor' and easy going nature, made everyone warm to him, he will be missed.

John
Monday 5th April 2021.
Easter Monday and it has snowed! Not for long and it did not settle, but what a contrast to yesterday, when we had family round for a garden picnic and we all got sun burnt!

So pleased someone has responded to the sponsorship plea for my sister's charity efforts. Thank you Keith. My sister is very grateful. Sadly my niece is not too well at all at the moment as the bowel cancer has spread and yesterday she broke her arm... another side effect... Want to donate? See the link in Saturdays Stoppress...

Good news regarding one of our senior members though, Doug who turned 90 recently has recovered from the WhuFlu and is home again. He had a slight relapse last week when he had his delayed dose of vaccine, and was whipped back in for a day.... but he is home and recovering now, had a long chat with him yesterday..

Raf in Belgium has just sent a donation for the Eventide drawings, and is looking hard at the steel version! Promises to let us know when the keel is laid!

Rob has sent a couple of photos of his late father's Eventide 24. sail number E705 under construction in Hoylake on the Wirral in the 1960s. His Dad served in Sicily in the war and liked Italy very much - hence the name 'Andiamo' - which means 'let's go!'

See below. I will also add these to the Eventide page. Anyone know where she is now???






Would be great to track her down for Rob.

All for now, off to stoke the log fire, with the F6 northerly wind chill it is only 2 degrees out there!

John
Saturday 3rd April 2021

Very nearly wrote January! Blessed cold here, not made double figures today, Sunday supposed to be warmer, but Monday talk of hail and snow and minus temperatures!

Not fitting out weather, yet. Easter weekend is early this year. Looking out over the Blackwater and Colne rivers and up the coast towards Harwich today, still not a single boat visible out there all day!

In the last few days we have had yet another new member enroll, Amber with the pretty Thames Bawley 'Kittiwake'. Amber berths her in Newlyn , great place to wait for a fair breeze to the Fortunate Isles.... Wish I was off there again in my boat!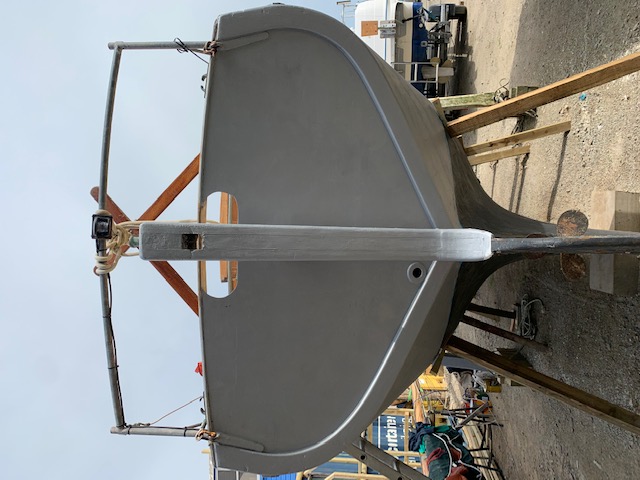 Now you just have to admit that is a nice looking transom! Amber tells me she is hoping to get all painted and ready to launch for the 5th May!

She's shown here in undercoat, ready for her first coat of fresh cream paint. Her tiller is in her front room with its third layer of varnish and its all starting to come together.

More power to the elbow Amber!




Tim Baker has been back in touch with a couple of photos of his finished fold/swing away cabin table. Looks neat!





Tim's table in place.


I have just come in from a walk around my neighboring farmers field, good excuse to check the owl boxes and get some well needed exercise. Don't know about you but I have got to do a lot more to get fit after this last lockdown. And don't mention the waistline!

Some may know my sister Sue, her and Keith are often aboard F.G. Her daughter Lucy is very poorly, so Sue has committed to doing serious exercise every day in April, to raise money for Bowel Cancer UK. I attach the link here in case you feel it is a worth cause.

https://www.justgiving.com/fundraising/s-heywood?utm_source=Sharethis&utm_medium=fundraising&utm_content=s-heywood&utm_campaign=pfp-email&utm_term=4466ced35fb14b07a350c70a4ec4f182.

Would be great to see the donations rack up for her. Would love to see her top £1k!

Time to throw another log on the fire, chilly here.

John

Tuesday 30th March 2021.
Released from lockdown yesterday!

Yesterday got out for the first time in months, sadly was too busy to get to my boat, assisting emptying my old mate Richards house, lots to sort!

Hoping to get to my boat to wash off the dust of the last year soon, and assess how much touching up of the Sikkens I have to do. I know I have to polish the mast and the paintwork, remove any more owl poo!! I will not need to be repainting hull and cabin top for years fortunately, but then the antifouling always has to be done. Suspect I will be scraping off any flaking antifouling first and then keying the epoxy coating to make the fresh paint stick.

Do not expect to launch till mid May when it hopefully will be safe for my two gallant crew to assist rigging and berthing her. If the relaxation of the rules can carry on without too many covidiots forcing us back into anther lockdown.... so antifouling can wait a while yet.

In the last week we welcomed Mike with the GH 'Thane of Lochaber'. Mike hails from West Lothian, so suspect her cruising grounds will be the East coast of Scotland area, or through the canal to the Clyde, brilliant cruising area! After a false start Mike is up and on the Forum, already put a question up about self steering gear. anyone with any knowledge of these please answer him on the Forum.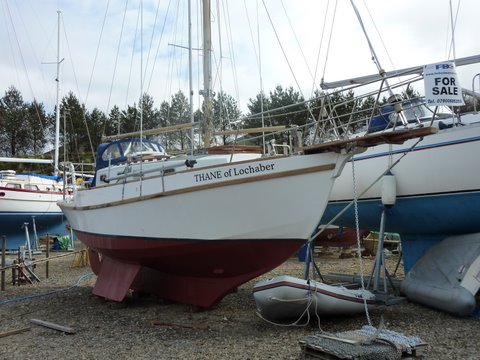 Waiting for more up to date photos...

Had a few mails back and forth from Simon in Australia, we have sorted the mail problem, there was a letter missing from his mail address! Simon asks if his Senior is built stretched slightly, will it still qualify for a sail number? Of course it will, many of us end up stretching the designs a little, with the designers blessings I might add. My Eventide stretched by just over a foot! Proud to have the YME sail number!

Raf in Belgium is almost decided on which design he will be building, or having built, a Steel Eventide?, waiting to hear from him, then we will send some drawings.

Keith with the new Senior build is contemplating adding some foam buoyancy to her. Not a bad idea as it also offers sound and heat insulation. My own Eventide has most of the unusable voids, the cabin sides against the hull and the spaces beneath lockers, filled with closed cell foam blocks. May not be enough to stop her sinking without pumping up the inflatable in the cabin, but it is cosy! I did calculations 30 odd years back and figured out I would have to have a pair of huge flotation bags, CO2 inflated maybe, stored in little boxes, either side of the cabin table and bolted to the keelson, never went that far!

After a couple of beautifully warm days here in Essex, I heard mention of snow in the forecast again! Not down here, but up in the frozen north of the country! Easter, and snow, great! (Remember the camping holiday one Easter and waking to 2" of snow! Brr! Long time ago.... 60 plus years....).

Look to your covers if the snow may get to you.

Roll on Summer, and hope for a healthy one!

John


Tuesday 23rd March 2021.
Happy Birthday Doug, 90 today!






Click to enlarge



Doug on board his WW, returning from London via the Havengore!

Saturday 20th March 2021.
The Spring Equinox!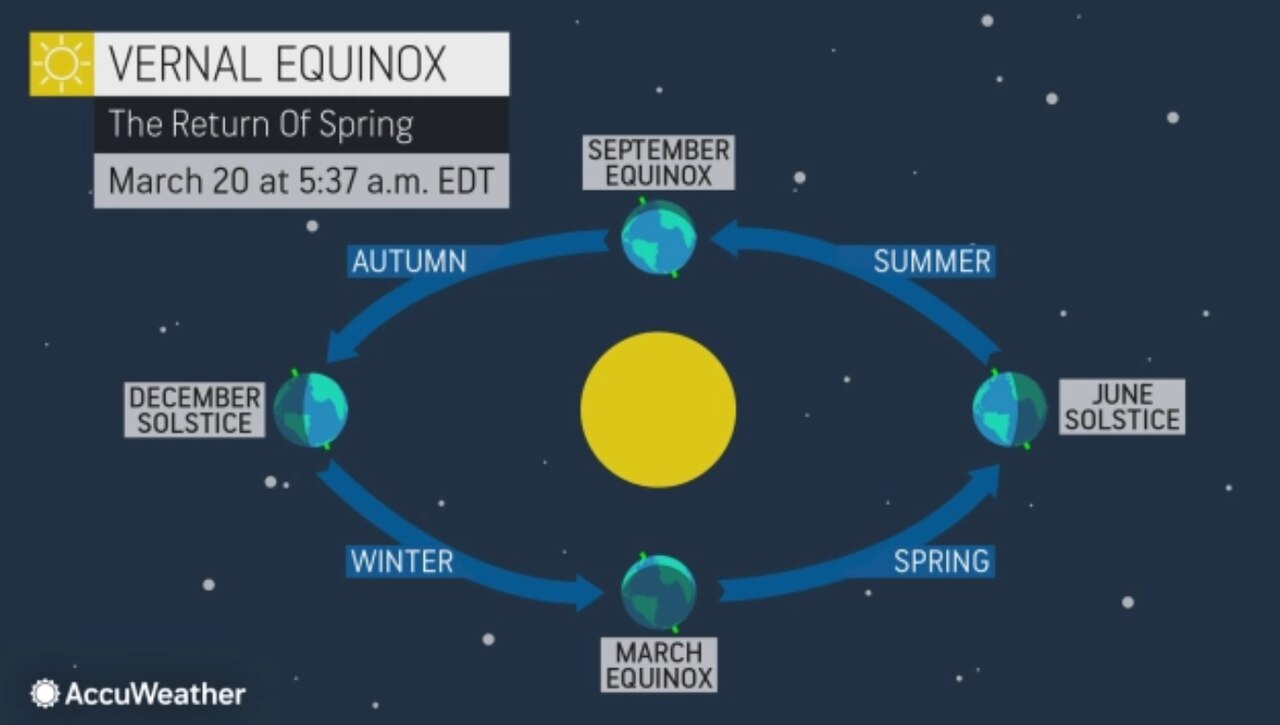 Hello All, its the first day of real spring, but the weather is not playing ball, grey and cold here! The mails have still been coming in despite the grey weather. Just had a couple of pictures in of Rob's father building his Eventide,

'

Andiamo

.' Still not found her though. Guessing she may have had a name change and not everyone lets us know what their sail number is.

Pieter in the Netherlands has sent a link in to a magnificent Kylix Class for sale there. https://kroesbootbouwers.nl/zeiljacht-te-koop/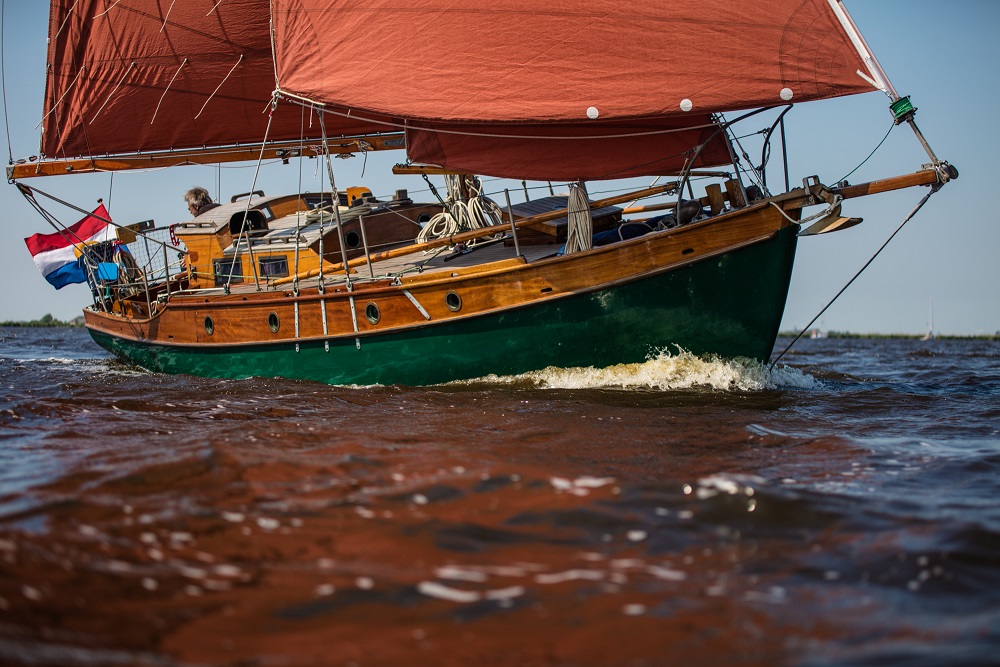 This is a cracking photo of her!
We are inching towards summer and I'm hoping the idiots still ignoring the rules will not force us back into another lockdown. Seeing the beginnings of a third wave in othe r countries and just hoping we do not relax our grip too soon.

The antifouling brush beckons!
John
Wednesday 17th March 2021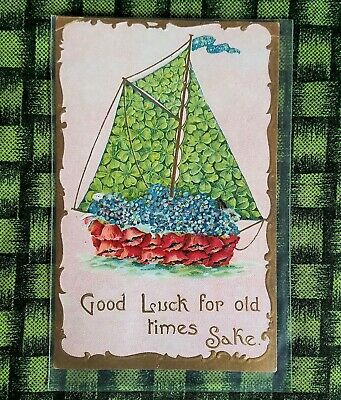 St. Patrick's Day!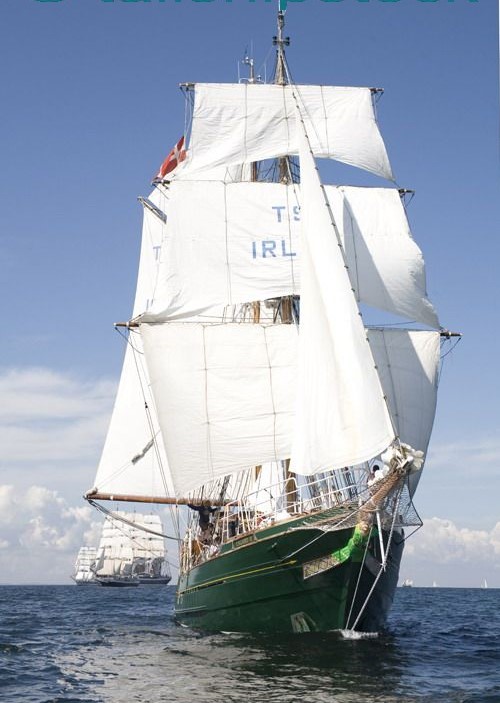 Asgard II
The Irish sail training vessel sunk in the Bay of Biscay 2008.
Believed she struck a floating container.
No injuries but she now lies in 80m, upright on the bottom!
Happy St. Patrick's Day. Just had to be in green again today! Sadly for many the WhuFlu is going to make celebrations more muted than normal!

When John Stevens and I sailed the Irish leg of my 'Fiddling Around' trip in 2018 ( http://www.eventides.org.uk/FG%20log%202018.htm ) we stopped in Arklow for 10 days and were welcomed by the members of the Arklow sailing club. One of the first people who welcomed us turned out to have been crew aboard Asgard II that fateful day. The ship had been built at Tyrrells boatyard, Arklow in 1981 and had a large local following. They were disappointed she had not been salvaged, as, for a long time, she was in fair condition. Sadly not now, so a campaign has been started to have a replacement built. In the meantime Tyrrells' yard has gone, so not going to be built there like the first two Asgards!

For any of you that have never read 'The Riddle of the Sands' (shame on you!), the first Asgard was the authors own boat and played a large part in the Easter Uprising of 1916. The Irish failed then and Erskine Childers sadly met his end later for possession of a gifted, cased, pistol, donated by grateful followers! Of course Ireland won its independence from the UK later, peacefully in December 1922.

Have to say if you get the chance go there, the sailing is great and the people just the best!

During the past few days we have yet another new enrolment. This time as a friend, as his father built and sailed an Eventide 24. He would like to know if anyone knows of her. She was called

'Andiamo'

but of course that name may well have changed.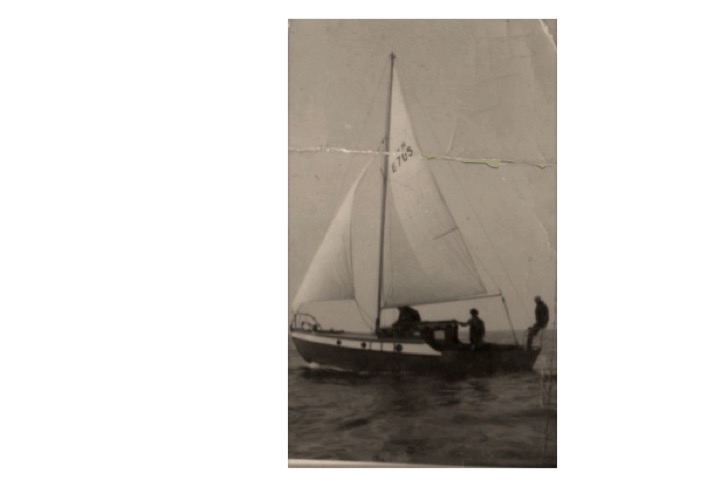 E705 on the water off Hoylake on the Wirral, probably soon after her launch around 1970. Do you know where she is now? Has she been renamed? She may even already be on our pages! Built by a Harold Elles in Manchester in the late 1960's. Would be great to be able to put the son in touch with the boat again.

Another mail in this week from Alan.. Can anyone assist with location of GH 147?


In 1983, four of us sailed across the Atlantic in Sunne Rising, GH147. Her erstwhile owner/skipper, Neville Moray, died in late 2017 and In August 2018 his widow and daughters hosted a gathering of family, friends, colleagues and crews at his home in the S of France to celebrate his life - it was a wonderful occasion.

Back in the UK, I decided to dig out my copy of the ship's log which Neville had typed and copied to the crew back in '83 and I got to wondering whether Sunne Rising/GH147 survives. Neville made his last professional move back to Europe in 1997 and sold the yacht before leaving the USA but none us has information about the subsequent owner(s).

I should appreciate any suggestions you might have about how I might track down GH147. I don't have any particular purpose in looking - we had good experiences with her, before, during and after the Atlantic trip, she always looked after us very well, and whether she survives or not - and I certainly hope she does - it would be good to know.

Alan W.

Hope to see a copy of this log soon!

Chris the owner of the Barbican

'Katana'

has been back in touch with a correction to the text accompanying his and

'Tide Times'

photos I just added, he acted as escort along the French coast, not from the UK. however he promises to look out the log of his cross channel trip and passage through the French Canals for the Logs page. Look forward to adding that.

From the Irish poem:-

May the wind be always at your back,
May the sun shine warm upon your face.

John


Saturday 13th March 2021.
After a few chilly but relatively dry days the weather is beginning to improve, made 10C or more for a few days now, so my thoughts turn to antifouling.... As of the end of the month we are officially allowed to leave home, so already making lists of places to go and jobs to do. No meeting of families indoors allowed yet, and limited out door contact with one other... but it does mean we can go to and work on our boats in the open at last. Just so long as the Covidiots don't mess it up and put us back in Lockdown!! Again!!!

The Annual Meeting reports on the 'Members Only' pages of the forum have now been updated a couple of times, with additional details. For one thing, we now know the number of enrolments has exceeded 1700!

There is also a new thread on the main forum for comments re the Annual Meeting reports. I have asked the Webmaster how we can make this available on the 'Members Only' pages. Hopefully in the near future members will be able to make comments etc. in the 'confidential section of the forum. remember if you write anything in the main body of the Forum ANYONE can see it!

Heard back from Ed in the Gambia with the GH 'Moondancer' he is figuring out how to get her dragged ashore with a winch, like the local boats maybe, so he can attack the bilge keels and get them treated, as well as replacing the soft timber backing pads.

Sadly not heard back from Simon Broad in Australia... if you read this Simon, check your e-mail address and get in touch.

The enrolments are coming in thick and fast. Another Four this week.

Welcome to Eugene in Waterford with the GH Chloe, wonderful cruising area!

Welcome to Robin with the steel Waterwitch 'Zareba' he is rebuilding in Plymouth, lots of work but he seems to be tackling it the right way!

Welcome to Emil in Canada, he sails from Silva Bay, John Stevens recommended I look it up. Great sailing area and there was even an 8 acre island for sale there for a cool million! Heavily wooded with room for a jetty and a nice house or two!! Emil has a 34ft steel schooner but is considering a Wild Duck in steel, stretched to 23ft again... that size seems popular!

Finally Welcome to Nigel in Tonbridge who was the owner of the Eventide 24 Kandy for many years, sold it for a GRP creation, but as he says, Eventides get to you... so he is looking to buy and restore an Eventide we know. Thanks for the donation Nigel, a set of Eventide drawings on a DVD posted to you.

He mentioned he had a copy of Classic Boat with 'Pegasus' featured, his dream boat. I happened to have spoken to Bruce and Vivian some time back an knew they still had 'Pegasus', tucked away somewhere. Turns out she was in an aircraft hangar in Suffolk. A couple of phone calls later and Nigel is arranging to go look at her, as soon as we are allowed to. Would be great to see her restored!

Also had someone ring re a boat for sale on the site, sadly he looked, from a distance but has not bought, so the Starship, 'Enterprise' is still for sale.

Reminder, still looking for a Senior owner on the Steering Group...

All for now, off to water a freshly planted tree.
John

P.S. just added another 12 pictures to the Eventide, Barbican, Golden hind and Waterwitch pages! Several boats not seen before!


Sunday 7th March 2021..

Our Annual Meeting is now live on the Forum!!!

We do need a new Senior Rep on the Steering Group as Mat has sold his Senior. Any takers??


Hello all, spent the afternoon sheltering from a cold North Easterly and working on the website forum pages instead.

I have started off the 2021 Annual Meeting on the 'Members Only ' section of the Forum with my report of the last year and with the accounts. If you are a member and are not on the Forum yet please contact us to get the registration code. Only full owning members can then get the further password needed to get to the 'Members Section'.

Will be adding info re the Database from John Stevens shortly!

Members are encouraged to add their thoughts, you will find a new topic for replies on the General page of the Forum. Let us know what we are doing wrong!

Of course our accounts are published there only for 'Full Members' to read.

Had an interesting series of photos in of a Steel Waterwitch that was converted to a motor cruiser. Reg, the present owner has cut away a lot of the superstructure and is re-welding the back end, a lot of work. Will be asking him to enroll and getting more info from him.

Heard back from Ed with the GH 'Moondancer' he is contemplating removing the bilge plates to re galvanise them but it may have to be done in another port as where he is now there are only very basic port amenities...

Keith with the Senior 'Dipper' (Sail number 1801!!), has asked if we know where to get stainless track suitable for a sliding gaff fitting he has. Needs C section, 5/8" internal, 4.5m long, stainless sail track. Anyone any ideas? I suggested Classic fittings at Woodbridge and Davey's, maybe I.Y.E.??

That's about all for today, time to rest the fingers, I have been tapping away all afternoon.

John


Friday 5th March 2021
St Piran's Day!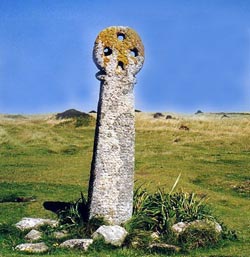 St. Piran's cross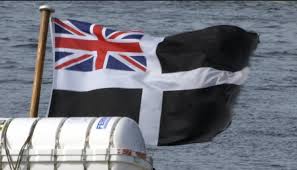 The unofficial Cornish ensign!

Do not often hear of St. Piran's Day, but it is a thing, especially in Oggyland! Sadly no celebrations in Cornwall this year....

We had another enrolment in the last few days, Simon Broad in Queensland, Australia. Simon if you are reading this please get in touch as your e-mail bounces back. Now this does happen occasionally, but in this case it is a Yahoo address and not Yahoo Australia, tried converting it but still bounced.... So try again Simon.

The EOG have started a new chapter, after 18 years we have started issuing sail numbers. The first to Keith's Senior, it is now going to proudly display YM S 1801 on the new suite of sails.










I have added these of the hull upturned, What a finish! 'Coppercoat' antifouling and superb paint finish. Note the little steel bilge keels! Not on the plan but a clever addition, weight where you need it too. The plates will help with directional stability when plate is pulled up, also let her dry out level

Keith has now turned his Senior over and she now has a name 'Dipper'. Keith has used the excellent Selway-Fisher hull construction method and as you can see it has turned out a very fair boat!


We were asked about this a while back and after realising the old sail number books were 'disposed of' by the old association, we realised we had all the records of all sail numbers issued, so we could if we were requested to, issue numbers.

for many years Yachting Monthly never issued sail number until the keel had been cast and asked for the certificate of weight from the foundry as proof. This method was used for a decade or more, but then numbers were issued with every set of drawings, and as we were well aware buying a set of drawings and launching your own boat were two totally different stories. so many sail numbers were never used. Gave a false idea of the number of boats built. In the case of the Eventide the sail numbers topped 2000 some time back, but in reality we can only find about 900 that were actually built.

So if you are one of those building one of our designs, from drawings obtained in the last 18 years without a sail number, simply send info on your boat, photos etc., to prove she exists and members will be issued with a sail number free of charge!

John Stevens, our Database Manager has agreed to keep the sail number records. At the moment we have just started with the Senior, as we know of quite a few that have been started, all over the world. but we hope to extend this to all the popular YM designs, next one would be the Eventide, as it is the most popular set of drawings we send out!

And talking of sending out drawings, a thank you to Nathan in the Azores for his donation. Sent him the Steel Eventide drawings last week.

We have had more interest in the possibility of constructing a Wild Duck in steel and 23ft long. We know this has been done, met the boat in the Netherlands 20 years or more ago. Hoping that one of our members actually gets to update the 19ft WD drawings and build in steel. Time will tell.

Also had an enquiry re the steel Waterwitch, from Tomasz Borowski in Poland we believe. Waiting for his enrolment.

Anther enquiry was regarding the mast track and gaff on a gunter rigged Senior. We were able to supply all the info he needed, but it turned out he did not actually have a Senior, but liked the way it was rigged, happy to help him out just the same!

Had a mail in from Ed with the GH 'Moondancer'. She is still in The Gambia. Ed is doing some maintenance and has found corrosion in a s/s fastening! OK first lesson, never use s/s under the water to secure anything, his screws were holding the seacocks on. Bronze seacocks should have bronze bolts! Then he showed me a photo of the bilge plates. A sorry state. All the galvanising had gone a long time back and as far as I could see no Zinc anodes. Recommended removing and shot blasting, ideally regalvanising, but in Gambia this may not be possible, so as an alternative, shot blasting and instantly coating in Epoxy, 3 coats! So many galvanize, then paint copper antifouling on them... The electrolytic corrosion eats the zinc. Insulate with 3 coats of epoxy before applying copper!!!. It works, mine are like new still after 30 years afloat. Ed is sorting this out before he sails her further!

Lastly we have had a series of mails from Martin Hubbard, the owner of the Levanter 33 'Cailin'. He has only had her a couple of years, some members will remember she belonged to Ron Pimm for many years. Sadly Martin's circumstances have changed and he is having to sell and downsize. I will be placing the advert for her on the 'for sale' pages shortly.

That's about it for now, been cold and foggy overnight the last few days, but sunny during the days, cannot wait till we are released from the 'Stay at Home' rule at the end of the month, need to go and pat my boat's transom.... And clean the dust off and antifoul!

John



Sunday 28th February 2021.


After a few sunny days, today we are enveloped in fog and the temperature struggling to get above 6 C. However tomorrow is the first official day of Spring and the cold wet weather seems to be behind us for at least a week, and every few days into 2021 gives the prospect of better weather for fitting out, when we are allowed to move about, at the end of March. That's when the 'stay at home' rule ends. Can't come quick enough, so long as the WhuFlu is on the retreat....

Nick Lonton has agreed for me to put some details of his fathers funeral on these pages.

Alan Lonton's funeral will be held at Forest Park Crematorium, Hainault. Tuesday 9th March at 13.30hrs. Alan survived WhuFlu but succumbed to cancer.

There will be a webcam broadcast as is usual in these times.

Go to www.obitus.com

Username:- Bozu4435

Password:- 307071

Many will Remember Alan from his beautifully turned out Waterwitch 'Bonita'. He and his chum Doug Hoadley, built their boats side by side in the old school, Collier Row, Romford. I remember visiting them there under construction. They built both together and tossed a coin to see who had which one when they got to the stage where they wanted different internal layouts.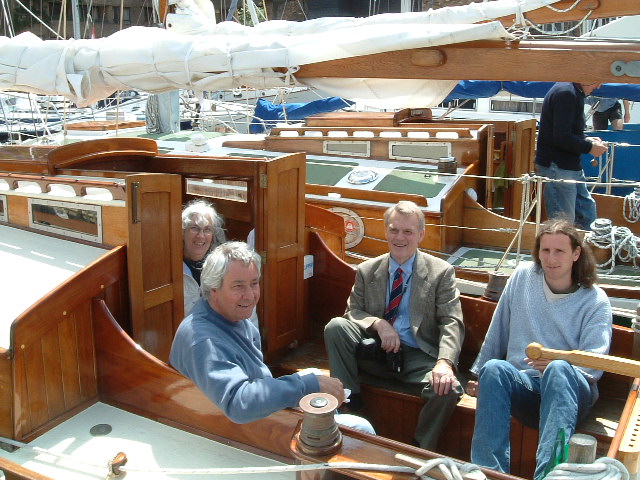 Margaret, Alan, their brother-in-law and Nick on board 'Bonita'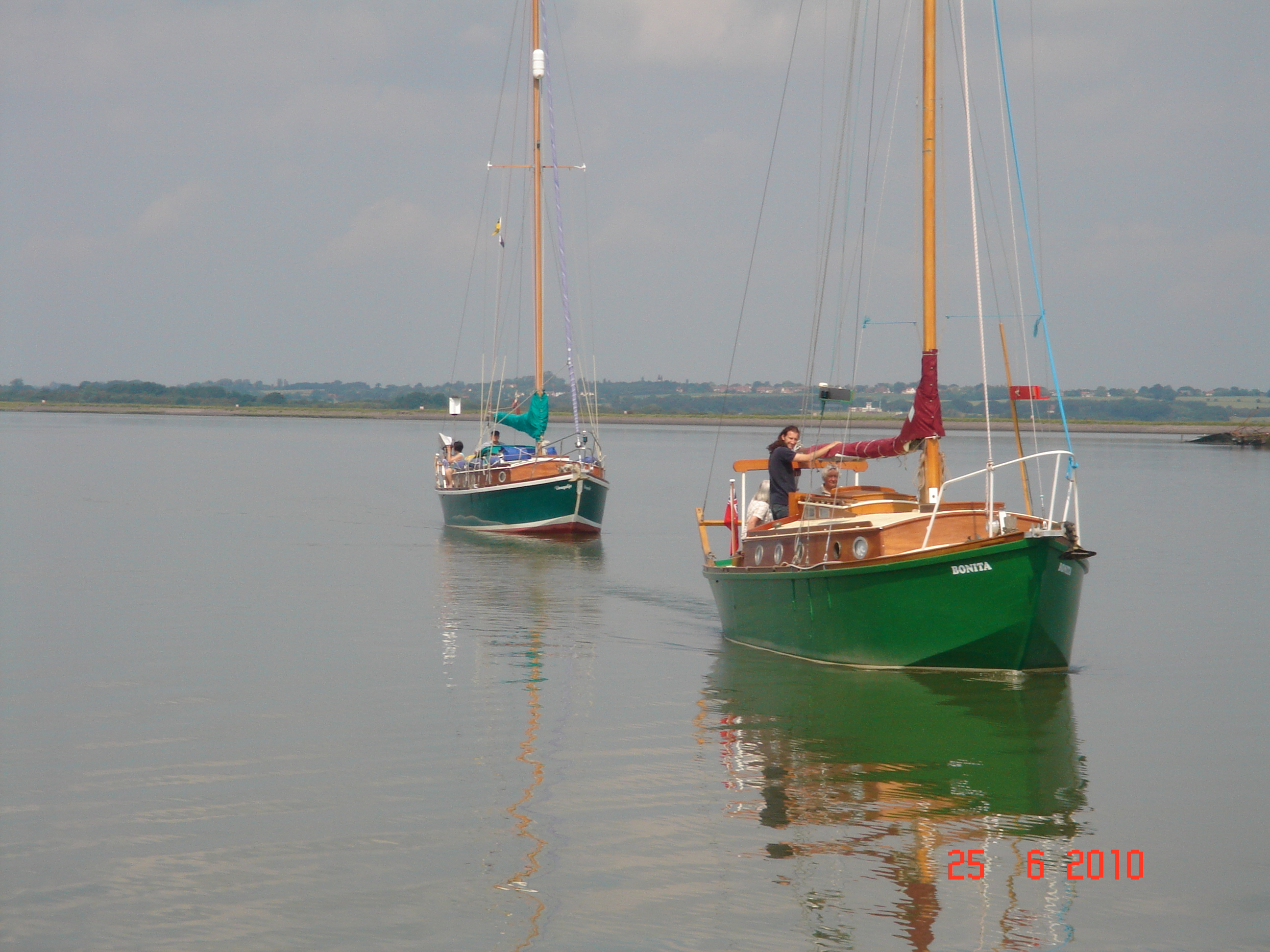 'Bonita' being followed by 'Dougaljo', motoring out of the top end of the Pyefleet, where we had all spent a quiet night back in 2010.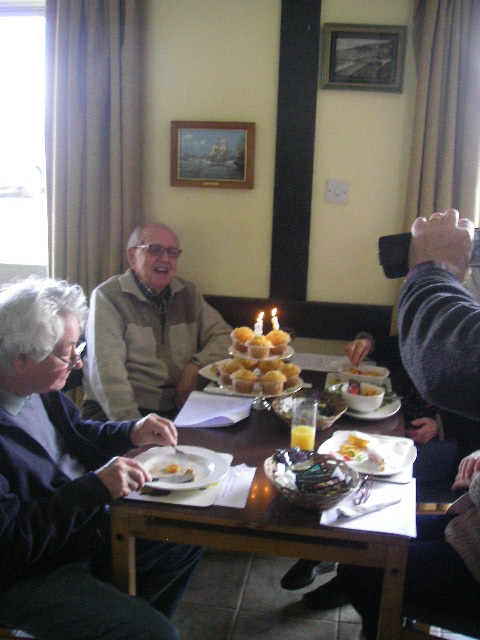 Alan tucking in to his lunch with Doug behind with his birthday cakes, at an EOG Meeting..


We will miss Alan's dry wit and his expertise, a real craftsman. Fortunately his son Nick has the same skills and is our Waterwitch Rep. answering the queries.

Alan's friend Doug, who has been in hospital for 5 weeks with the WhuFlu has at last been allowed home and is slowly recovering. We wish him well.

John
Sunday 21st February 2021.
At last the ice and snow have melted and we have temperatures into double figures. We need a bit of warmth and a drying wind as the ditches are full still! with the National Lockdown still in force none of us can (legally) get to our boats for the time being, so when we are able to resume fitting out, there is going to be a flurry of activity!

Send 4 DVD's to Richard in Wales, he is contemplating having a steel boat built! Looking at Eventide 26 in Steel, WW in Steel, Riptide as Noontide in Steel with the GH 31 drawings as a guide maybe! Thanks for the donation Richard and good luck with the choice of design.

Nathan in the Azores is also contemplating building in Steel, he is still deciding but is leaning towards the Steel Eventide 26.

Sail numbers.... The Steering Group are looking at restarting the sail number books for the most popular designs. The idea is that we have had quite a few boats built to our drawings in the last 18 years all without a sail number being issued.

Years ago Yachting Monthly would only issue a sail number when they had seen a copy of the keel casting, weight certificate. this ensured the sail numbers did not get out of hand and give a false idea of the number built. However after a while, maybe 10 years, they began issuing numbers with drawings and of course there are many who start off with good intentions, but for one reason or another never build. There are also some I have known who collected one of every design?? Maybe they wallpapered the den with them, who knows, but we do know many sail numbers that were issued will never actually be marked on sets of sails.

So when asked by one of our Senior builders about a sail number it set the cogs in motion. Incidentally we had previously been promised the old sail numbers books by the last member of the old defunct eoa, but sadly as I suspected at the time, nothing ever came of it and all those records are apparently destroyed, shame on them.

So the Steering Group are debating the issue at the moment and with the assistance of the Database Manager, John Stevens we are coming to a consensus re the Senior numbers.

The idea will be to make sail numbers available to members, free of charge., on receipt of proof that the vessel exists! John Stevens will then start new sail number books for every YM design, based on the sail numbers of the latest known existing craft.

More on this soon.

Just added a few pics of the Barbican drawings to the Gallery page. whilst no one is ever going to build another it will help owners restoring or repairing their boats I suspect. Thank you Paul.

I have a fun task ahead of me this afternoon, I intend to finish off my new mooring buoy and the spliced rope riser... pull the finished re-spliced rope through the centre of the buoy.....

This multi-plait nylon rope has a safe working load of 19 tons, more than enough for my boat! The rope will not rot like the galvanised chain, so looks as though it will be a job I should not have to repeat for years, if ever. Slight snag was learning how to splice 32mm 8 plait rope! Bit of a steep learning curve! I will publish more about this when all done!

All for now, off to wrestle with a mooring buoy!

John




Sunday 14th February 2021.
St. Valentines Day.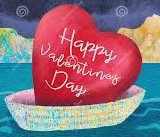 Hello All and Happy Valentines Day!

Hope you got or gave flowers! This is traditionally the day the birds start making nests, but the ones here just busy eating to survive, been very cold till late today, now the temperature risen above freezing and the thaw started. A heady 4 degrees C at the moment!

We have had a new enrolment, from Nathan in Portugal, we have tried to contact him to find out why he has joined as he has put scant information on the form, so far he has not responded. Wait to see if we hear from him, hope he comes back so we can enroll him.

Paul Harrison has sent in a load of pics of the Barbican drawings. We will put some of these on the gallery section. Will be of interest to other Barbican owners. Paul has asked if anyone knows how the rigging eyes on deck are fastened, as he cannot see how they are. Anyone know?

John Hopthrow, a friend, has sent a snippet from the Walton and Frinton Y.C. newsletter. 'Twizzle Tattle' A bit about MG and his first sail, in winter! If you know the 'Magic' you will know the story..



We'd been beaten up by the Beast from the Baltic. Walking home from the Frinton clifftop, where I'd squinted through the blizzard thinking: "What a great day for a sail," I was reminded of Maurice Griffiths' maiden voyage aboard his first boat – a converted 17ft ship's lifeboat – as described in his Magic of the Swatchways.

For a chap who was to become editor of Yachting Monthly, designer of 140 different yachts, author and war hero, he chose a rum time for the trip from Woodbridge to Ipswich…a January snow storm. Let's join him off Felixstowe. He's already run aground on the Deben bar, escaping by the skin of his teeth thanks to his crew getting out and pushing…

"…That was the coldest and most miserable passage I have ever made. We were able to stand only short spells at the helm, and I well remember the agony of aching hands as one sat in the bucking cabin, trying to get back one's circulation in the brief spell below, while increasing bilge water surged up on the lee berth.

By the time we had brought Landguard Point at the entrance of Harwich Harbour in sight through a break in a sleet squall, the ebb tide had eased, and another board allowed us to fetch through the shallow swatchway that used to lie in those days between the end of the jetty and the deadly Platter Sands.

Here an unexpected cross sea suddenly rose above us to windward, tumbled over and fell with a thunderous crash on our deck, seething over the cabin-top and surging into the well. For one sickening moment, as the water boiled around our feet and burst open the cabin doors, it seemed that the little boat had filled and was going down under us; but she slowly shook herself free of the water, lurched on and rounded the point into the harbour, very much down by the head with the weight of water inside her.

While we raced up the smooth water of the harbour I bailed with a bucket until the bilge water was below the floorboards once more; then I lit the Primus and handed out a mug of steaming Bovril to the mate, who had so unselfishly risked his life for the sake of my boat.

An hour later, when we lay snugly on my moorings at Ipswich, with the gear stowed and a hot meal under way, we sat in the cramped little cabin, drying ourselves, and declared that, now it was over, it had been a great passage and the boat herself a 'wonderful sea boat' to have stood it. And the joy of ownership that I felt then, the mounting enthusiasm that swept over me like a flood, glossed over all its trials and hardships, its dangers and miseries, and wanted to do it all again, to go and explore other rivers and estuaries in her – for she was mine. My boat!

The joy of that moment lingers still…"

A heart warming end to a numbing tale.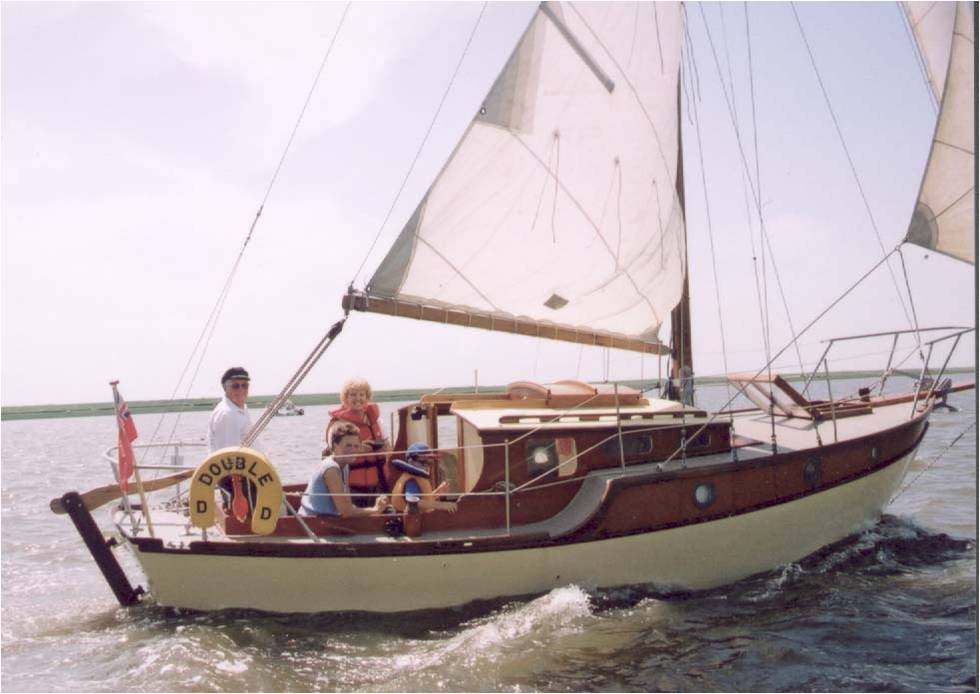 In later, and warmer, times. The Eventide, one of Maurice Griffiths' classic designs



Must say I would not have fancied being out sailing for the last week or so! Roll on Summer.

He also sent a few nostalgic pics of craft on the Norfolk Broads in the 1950's, seems an age ago, innocent times. (I was not even a schoolboy then!)

I do maintain our 'generation' have had the golden years. For the most part from the 1960's we have had jobs, and with Maurice's assistance were able to build our 'Dream Ships' and sail them. We developed skills that today no one seems to want to have, from carpentry to engineering, to navigation and seamanship..

From the 1960's, till about 20 years ago, these were magic times. Sadly it has seemingly gone downhill since then, with fewer able to have the time, inclination, expertise or finances to follow us. Thus recently so many are finding it difficult to pass on or sell their boats and resorting to even giving them away. As a result they do not seem to be as cherished and are not going to get the TLC we have endowed on them, and many of our wooden creations will not survive.

(Loads in boatyards, not our boat designs necessarily, mostly more modern GRP creations, but many abandoned, as the owners could no longer afford the storage....) So enjoy them whilst we still can! Hope to have a few years sailing, gentle local sailing, before I pass my boat on!

Roll on summer
John






Wednesday 11th February 2021.

The threatened 8 to 12 inches of snow never materialised here, we did get 5 inches or so and plenty of drifts in the strong wind, but is was the wrong sort of snow for snowballs and Snowmen, fine and so cold it was dry, so just went to snow dust! Snag is that its the worst for getting into places you might not welcome it.... hope your covers....

Had a donation in from Matt in the States. Sent drawings... He is interested in maybe trying to emulate what the Dutch designer and yard did to the WildDuck when they converted her for steel construction, stretching it successfully to 23ft. He promises to keep us informed of progress.

Had Lucy identify the Gulfstream 45 already on our Gallery. She had spotted on line for sale in Kent, the pics of her on the Gallery taken some time back in Conyer. She looked to be ready to go to sea then, now she is more of a houseboat...

The UK had its lowest temperature for over 20 years last night, very cold in Aberdeenshire! At minus 2, it was 20 degrees warmer here!

Got a few more days of slush to endure yet, it is still not that cold here, our pond has not even half frozen over, and it is due to thaw today... It has not frozen now for the last five years.

Just heard from Bradwell they have let my berth of 25 years to someone else, and re located me a few berths away.. Humph! So got to make up new fixed mooring lines I suppose! Have got the promise of being able to return to the berth if the other people don't like it.... without even paying a promised retainer I feel slightly cheated.. Apparently now let to a couple of really old gents, who cannot walk far.... So fair dos. I am promised it back if they give it up, but I have had promises before.... I have a sneaky feeling I am now to get charged for the 3ft 6 inch bowsprit! Because I had the most difficult berth to get in and out of in the marina, with a large post in it, that they could never rent to anyone over 20ft, they 'forgot' the sprit!

Heard on the news yesterday that it was far too early to consider booking holidays here in the UK and overseas is likely to be out of the question for a long time, so like many, looking forward to days afloat this season instead. Just hope we get some good days for gentle sailing...

John.




Saturday February 6th 2021.
It has been a rather sad week, as we have lost Captain Sir Tom Moore. An inspiration to many and responsible for a record breaking near 33million pound collection to support our NHS staff. He will hopefully be remembered for a long time.

We also have had two friends and members in hospital, one just transferred to a nursing home now... the other may be well enough to go home shortly. Sure many have similar tales. My Darian lost a dear friend and work colleague suddenly today. This one not WhuFlu related though...

With the number of vaccine sites being progressively increased, and more staff being recruited, my step daughter Carol has volunteered and is now trained to give these shots, so we hope all the targets will be met and we can begin to get back to some form of normality, what ever that might be. Certainly not as it was a year or so back.

I have plans afoot to get back afloat in about May. Mooring confirmed in Bradwell....

In the meantime, here on the east coast of Norfolk, Suffolk, Essex and Kent, we are bracing ourselves for storm 'Darcy'.

Now normally we escape the worst of the cold due to our proximity to the sea, it's about a mile away, eastwards... But this time a narrow coastal strip, barely 20 miles wide, has been warned to expect up to a foot of snow, on Sunday and Monday. Hope those covers are tight, with NE F7's and snow, it can get in everywhere. Sadly, but rightly, with the national lockdown, travelling to our boats on the coast, to secure covers, is not classed as essential travel....

Bit of good news, a welcome to new member Andrew in south London. He is actively looking at a rather nice WildDuck. He contacted us to enquire about their sailing abilities. We were able to assure him they were excellent. He also wanted to know if the design would be happy in a soft mud berth on the Medway! Affirmative to that one too. More information on the boat when he has acquired it! It looks to be one of the best we have seen!!

Another new member, Attini in the Netherlands, has send more information about his 40ft steel, round bilged boat. We have managed to establish it is indeed one of the 'Bay Class' of vessels built in Conyer in Kent and designed by the design team of Spears, Hundy and Griffiths! He has sent a few photos we will add them to the Gallery.

Sadly we can find little on the 'Bay of Islands' class vessels on line. I thought I had a handout here from Conyer Marine, with them all listed, but cannot find it. Anyone got any info? Designed by Spears and Hundy with assistance from Maurice.

As far as we can tell the 40ft and 45ft Bay of Islands Class were round bilge, (but there was also the 'Gulfstream' vessels

in steel, solely

designed by Maurice, also from the same yard, and these were double chine). I listed a 45ft Gulfstream , spotted for sale in Kent by Lucy, in the last page of the Stoppress..... Others on the Gallery. The same yard produced the only Noontide to ever be built commercially, that boat I inspected at the East coast boat show

decades ago

and wrote a report on . That report resulted in Maurice donating the pencil drawings of the steel Noontide and the wooden Riptide to me! Had a friend redraw them in ink...many built!

So time to batten the hatches, especially if you are on the east coast. We have the generator ready and the logs are in!

John






Monday 1st February 2021.
Ridiculously wet still, incessant rain has turned most people's gardens into mud baths. Hope the covers OK on your boat, if in the open!

Sadly not heard any more from South Africa about that Eventide 26 aground on the sand bar. Not sure if we can figure out which one it is from our membership list....

Member Lucy has sent in details of a 45ft MG designed 'Gulfstream'. Was bought and sold a couple of times and had reappeared for twice the last selling price at a marina in Kent. Leave it to you to figure out if this is a 'bargain' or not...
https://www.preloved.co.uk/adverts/show/120338132/


We do have a nice boat for sale on our pages, see the
'Morag Morgan' advert..
The price has just dropped drastically....

Keith building the Senior mailed us this week with an interesting enquiry. Could we give him a sail number? Seems he fancies his chances racing her! (I think our boats were more designed for safety and comfort than speed !)

We were promised the old sail numbers books by Rodney, the last president of the defunct assoc., but of course they never materialised. To be honest I never expected them too!

So having got most of the records from earlier days, we think we should be able to work out where we are up to and than start a new sail register. That will keep our Database manager busy for a while!

On a positive note, good to see the evenings staying lighter and the dawns getting earlier.. Snowdrops, crocus and Narcissi out in the garden. Roll on spring.

John

Tuesday 26th January 2021.

I am pleased to say one of the two members in hospital is responding to treatment and may be allowed out at the end of the week! So very pleased to hear this today. Sadly the other member is not doing as well and at the moment he is still in the best place.

Welcome to yet another new member, Jonathon in Derbyshire. He joins as a 'friend' or associate member. He is looking to acquire a Senior. Because of the WhuFlu and lockdowns not been able to do much more than look on line, or read magazines. He saw the article in Watercraft and looked our site up. He found us and we were able to put him in touch with Mat the Senior rep. In the meantime bet Jon is reading every page of the site.

Had a mail yesterday from Joey in South Africa, he sent in several photos of a sad looking scene. a fin Keeled Eventide 26 hard aground on a notorious sand bar. Hoping for more news later. We do know the young man onboard managed to get ashore safely...



Thought it will be of interest to you. I sail a small Flamenca 25 on the South African west coast.

A young man, 20 years old, left Cape Town bound for Port Elizabeth. Last week during the night he ran aground some distance past the Cape Agulhas bank . Very sad to see the boat stranded like this. Young man is safely on land.






Think you will agree this is a sad picture, do hope they can get her off.

I have spent most of this afternoon editing the links page. I added a link to the rope seller the other day, with a discount code... and whilst doing so noticed a number of links did not work! That is not on! So I have found new links for some, others sadly have been deleted, as the companies have ceased trading etc. I hope now all the links work again.

At the moment the rain has restarted, our little spinney behind the cottage was so wet recently we have started to call it the 'swamp'! It was just beginning to dry out a little but seems more rain on the way. (I am often likened to Shrek!).

One last comment, neither Darian nor I have had any adverse effects from the vaccination thus far, it was the Pfizer one. Hope you get yours soon.

John
Sunday 24th January 2021.

Pleased to be able to tell you that one of our senior founding members, who has been very poorly in hospital with WhuFlu, is on the road to recovery, he is a fighter! Sadly another founding member is still in intensive care. Our thoughts are with all who are suffering or have family suffering from this damned WhuFlu.

See the chinese are now blaming the rest of the world for giving them it! Could not make it up could you.

One really good bit of news last week from the other side of the pond, was the new president, Joe. Hopefully America can get back to some normality now, see one of the first moves was to rejoin the climate conference, good move.

We had a phone call out of the blue Friday, 'could we be ready at a moments notice to travel to have the vaccine'! To save vaccine going to waste because of cancellations... Yesterday at 1303 precisely I had mine, the first one anyway. Makes the future look so much brighter, hope it is not long till all are in the program...

We have had another new enrolment, Annie and Will in Derbyshire, with the M.G. Bawley 'Pearl'. She sails from the Essex side of the Stour.

Hope to cross wakes with them next summer, reminder to all to keep your luff's taught, the roving camera may spot you!

We have had an article about shoe horning a cabin table into one of our designs, clever. We will be publishing the pics etc. on the Owners Tips Pages.

Also had a rope manufacturer asking to put a link on our pages.

I will be doing that in a little while. their website can be seen here:- https://www.buyrope.co.uk

The Steering Group authorised repayment to me for the hosting of the website for another year and despite the WhuFlu lock down I am pleased to say the cheque has got back to me, posted during a period of exercise by John the counter signatory. Amazing how the simplest of things get so difficult it we are applying the rules correctly!

As I was passing my boat on the way back from being vaccinated, (Well almost passing), I was able to visit the barn, briefly, (whilst doing my press ups!) and pat the boats transom again... Not too long now. Had you noticed how the evenings are getting so much lighter, longer! 1700 last night and still just light.

However expecting snow this evening, already had a few flurries and heard from others west of here that they have had a few inches already. That will make it darker earlier..

All for now, stay safe out there.

John
Saturday 16th January 2021.
Had nice mail from Terry who used to sail out of Tollesbury many moons ago. He had some old drawings and other correspondence he wanted to give to a safe place, gratefully received Terry. He also sent a couple of photos that I am able to reproduce, after a little editing.

To my surprise one of the photos shows him on board

'Gil Gilad'

motoring past my mooring buoy in Woodrolfe Creek. Trying to ascertain when the photo was taken as I am not on the buoy.... Sadly the boat was vandalised some years back and eventually broken up, sad...






'Gil Gilad'



Looking hard at the photo on the right you can just make out a yellow blob by Terry's elbow, that's my mooring. Bradwell power station in the distance!


At the moment I am gathering kit to re-lay that mooring. I have a 'new' large mooring buoy and to go on top a very strong s/s swivel. It will stay out of the water.... To secure the buoy to the mooring ground chain, I am going to use a 7m or 22ft length of very heavy duty nylon, 40mm with a 12 ton safe load!

Up till now I have always used a 22ft length of 3/8 inch galvanised chain. Strong but corrodes gently, so needs replacing every 5 or 6 years. Mine is overdue! Got this idea from a friend, Dave the rigger! He has been splicing up mooring risers in nylon for over a decade now for use on the Crouch and all have survived OK.

Once the rope is beneath the surface it attracts weed and of course mud, if like mine it dries, this also protects the rope from UV. So long as you take care with thimbles etc. to protect it from chafe it will out live chain! I had noted years ago, that Tollesbury Marina have been using heavy rope for risers on the marina 'waiting' buoys just off my creek mooring. Made a mental note for the future!

Will report back on the effectiveness of the new set up..


By the way, talking of promises of paperwork, never did hear back from the ex president of the eoa with all the drawings and logs he promised us, somehow I never expected him to keep his word.....

Had a couple of people concerned about the new rules for boat in the EU, after our exit. Good thing for one person is that they are never planning to return the boat to the UK, so they are safe, till someone moves the goal posts again! Two others at least must now be wondering, what to do... If I hear any more from the Cruising Association I will let you all know.

Had Michael mail us from the other side of the pond, in Texas. Sent him a DVD of the Junior drawings by air mail, as well as sending them by e-mail, the DVD took over 2 months to get there! Not really surprised, what with staff shortages and planes grounded due to the WhuFlu, it is amazing any post gets through!

Had a prospective Senior owner read the write up in 'Water Craft', about

'Bethem'

Mat's Senior. He contacted us to ask Mat's advice, pleased to be able to pass his mail on and await Jon's enrolment.

Had Nick in La Rochelle contact us regarding the Golden Hind

'Right-Eh-Oh'

. He is berthed near her and has not seen anyone near or by her so is tending the lines for the owners. We do hope they step forward and enroll as we have someone who has the original ship's bell for her. would be great to reunite the boat and bell!

So if you know who owns

'Right-Eh-Oh'

now, get them to get in touch! If you do not want to speak to us, we don't bite, honest, Get in touch with Nick direct:-


msvp74 at hotmail.com



Heard back from Raf, in Belgium, who was deciding which of several of our designs he was going to have built in steel. Says the choices are difficult! Go for the biggest one you can afford, will be a more comfortable ride if you are off ocean voyaging!

After adding some pictures of

'Running Wild'

a 3 tonner based in Suffolk, we have sadly still not had the enrolment. Are people shy? Cannot think they are if they own designs from our stable as we do tend to stand out in the crowd of white GRP!

We had snow here this morning, just a half inch, and as it turned to rain after a few hours it was all gone soon enough, but a timely reminder if you can legally get to your boat, check the covers.

Hopefully the vaccine roll out will get to our senior members soon!

John


Saturday 9th January 2021.

After a week the news just gets scarier. So many in our little backwater were ignoring the rules all last year and now the country is paying. Having spoken to many here refusing to wear masks, and getting verbal abuse for my concern, I wonder if any of them have any regrets.

We can only hope they may have learnt. Heard just yesterday that a friend and EOG member and owner was in hospital for another reason and has now contracted the virus, at the moment he is OK but as he is in the very high risk age group, there is great concern.

Trying to think positively, I was taken aback by a bit of news about the EU. and the Tax man in the UK. Seems as we left they have now decided in Brussels to punish us. So many silly regulations coming out of there to upset out trade, but yesterday they hit below the belt. Seems those who want to sail to the EU for extended periods are to be taxed! Only allowed to be in the EU for so many days or have to pay VAT again! If your boat is already in the EU it has to get back, (in a pandemic???), or lose it's VAT paid status! I gave up going to the EU to spend my holidays supporting their tourism when they got silly over red diesel, so I am not that surprised at more digs at Britain. I am grateful to a member for sending in this précis promulgated by our friends in the Cruising Association.


<![if !vml]> <![endif]>

I am writing to you about an issue that will affect most CA members. Her Majesty's Revenue and Customs (HMRC) has decided that UK-owned boats returning to the UK post-Brexit, i.e. after the transition period ends on 31st December 2020, will be deemed to be imported and VAT will be payable unless a relief from VAT payment is available. The main relief available is the Returned Goods Exemption. This requires that goods (including yachts) are re-imported within three years of export.

To make matters worse, HMRC decided in September that the rule would be applied rigidly from the end of the transition period on 31 December 2020. This would mean that yachts that have been out of the UK for more than 3 years on 31 December 2020 and yachts bought in the EU which have never been in the UK would lose UK VAT paid status. Given that it was announced in September this year, this was farcical. HMRC has now relented to a small extent and a period of one year's grace has now been granted for yachts that have been located in the UK at some point but yachts which have never been located in the UK will still lose UK VAT-paid status on 31 December 2020 which is ridiculous. We think there are up to 30,000 UK boats scattered throughout the EU at the moment, many in Greece and Croatia.

The least we are asking of HMRC is that the three year period should start from 31st December 2020 and that the Relief should be available for yachts which have never been located in the UK, but even that is unsatisfactory. Hitherto, in practice boats could leave the UK and sail for as long as they wished, for example round the world, to the Caribbean or just in Europe. HMRC were not interested when they returned and in the vast majority of cases there was no suggestion of additional VAT being payable as long as it was the same person returning the yacht and the yacht had not been significantly improved. We would like to maintain the status quo.

The change in attitude by HMRC is unacceptable. The CA is fighting it but I would like you all to write to your MP expressing your extreme disapproval of HMRC's new policy.

Julian Dussek
CA President

<![if !vml]> <![endif]>

The Cruising Association, CA House, 1 Northey Street, Limehouse Basin, London E14 8BT
Registered in England Number 05838052

Seems an age ago I was on the RYA Cruising Committee and fought off the EU regulators re the Recreational Craft Directive, to get a clause inserted, exempting our home built boats from having to have the full £5000, certification. eventually they agreed it was OK, provided we kept them for 5 years after their launch date. Worked for most, but in a couple of sad cases where owners, or their families, were forced to sell before that 5 year date and they had to obtain certification at huge cost, before they could legally sell!

When the RYA abolished the Cruising committee I realised they were not as interested in us the common cruising owners, more the Olympic racers and the sponsorship deals...

Hope this will not apply to many of our members, but I know it will apply to those with boats abroad now, and there are a few of them...
Our member wrote:- In a nutshell, apart from being extremely unjust, for the purposes of you excellent web-site, it means that boats remaining in the EU will have a limited marketability. But, to those who would like to cruise in the EU27 for an indefinite time, such boats will be of particular interest. So, some boats already in the EU, should appeal to anyone wishing to cruise in mainland Europe indefinitely. The EU accepts that VAT has been paid.
Cruising will also be harmed by non-EU visitor status that means no one can be in the EU27 for more than 90 days out of any 180 days.
Also contemptible is HMRC's 'generous' grace to exempt us from double VAT payment, so long as we make it back to the UK by the end of this year. Given that we can only be away for 90 days - and then there's pressure/problem of Covid - folk as far a field as Greece and Turkey don't have cat in hell's chance.
Lets hear from any members who may also be effected by this and maybe we can lobby the CA to speak on your behalf...
Lastly before I sign off, Go to the For Sale page if you are hankering for a nice Golden Hind. Price drop!
Pleased to say the snow did not settle and it was warm enough today to plant 10 new hedging bushes on our little spinney boundary hedge. Supposed to warm up shortly, just so long as it is dry, had enough rain! Check those covers..
John

Tuesday January 5th 2021.



Yes we are back in Lockdown!

Some would say, and I am one of them, not before time! The Pseudo Lockdown we had before Christmas was a farce and of course with so many ignoring the most obvious dangers, cases have rocketed.

Good news is the new lockdown appears to be being obeyed, at least round here. Less traffic and schools closed. During the phony Lockdown I spoke to a local marine engineer working out of Bradwell who told me loads of people ignoring the rules and mixing with others, doing 'important safety maintenance ' on their boats. Apart from an occasional pat on the transom, my boat has been in her own isolation!

Hoping with the vaccination being rolled out maybe it will not be too many months till the antifouling brush can come out! If we are careful!

Using the EBay page shortly to buy a new water filter cartridge for the water system in my galley, to fit when I can get back to her, that is about all she needs apart from a wash down and polish, did it all last year.

Hope your boats are safe and secure and almost ready to launch.

The Steering Group have just authorised renewal of the web hosting for the year, so all paid up. also the domain name renewed, for two years.

Welcomed 'Orinoco' to the Forum, pleased to see more owners taking advantage of it. You registered on there yet? You will need the password you were sent when you enrolled, lost it? Just mail us and we will check your membership and send the password!

John
Friday 1st January 2021!!!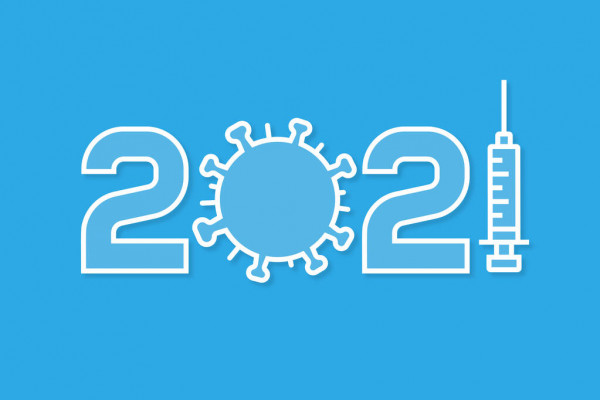 Welcome to a wholly different New Year!!







The photo I took in Dover during my round UK trip in 2018

.
We welcome in 2021 with a couple of great reasons for real enthusiasm.

As of 2300 last night we officially are an 'independent sovereign nation' again and a British made vaccine is being rolled out, not only to protect us, but available to the whole world, for a fraction of the cost of other vaccines! Britain can really lead in so many fields...

Really hoping 2021 will be a different year to the last one, which we would like to forget asap!

I have the forms on my office desk to fill in, to be able to return to my berth in Bradwell marina!

I also have the half tide mooring at Tollesbury to pay for and one of the first jobs I will have to do next season will be to change the riser chain on that mooring and fit a new mooring buoy! It is a strong enough mooring to take a 30ft boat, so long as you are OK drying out at half tide, available to friends and members, if you are visiting this beautiful part of the Essex coast and need a temporary mooring.!

I was in some doubt I would be able to get back to my berth at Bradwell this year... As a berth holder at Bradwell for 25 years, I was fortunate to be allowed to 'have a year off' with the promise that I could return to my berth, when it was safe to do so. Pleased to say the grandson of the owner, Arthur, was good to his word!

Last year it was impossible to get my boat out of the barn, transport her back to the marina, step the mast and rig her etc., without breaching all the rules in 'Lockdown 1'. I always rely on my two good friends and regular crew, Keith and Phil to be able to do all this, as well as the local farmer for the tow from his barn back to Bradwell.

Looking forward to Darian and myself and all of my crew getting the new vaccine, so we will be able to launch late spring....

As 'Fiddler's Green' was nigh on ready to launch back in April last year, all jobs sorted, all she needed was the antifouling, so it will be an easy job to finish the fitting out. (Unless of course I find a few more 'little jobs' to do!)

Hoping all can have the same positive outlook for sailing this year... For some it has been very difficult.

Finally a welcome to Raf in Belgium who joined us a couple of days back, as a 'Friend'. He is deciding which of our designs he is going to have built in steel for a rather long voyage he is planning to undertake. He is hankering after the steel Eventide 26, but is also considering building a steel Riptide!

So a toast to '21 and we look forward to crossing wakes with many friends.

John and Darian