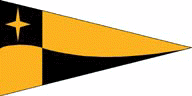 'Stoppress' pages for 2019
Scroll down....
For 2018 news pages click here
---
---
These pages will be updated on an almost daily, certainly on a weekly basis, from all the mail and information coming in to us.
---
---
Click here to read the 2004 News pages
Click here to read the 2005 News Pages
Click here to read the 2006 News Pages
Click here to read the 2007 News Pages
Click here to read the 2008 News Pages
Click here to read the 2009 News Pages
Click here to read the 2010 News Pages
Click here to read the 2011 News Pages
Click here to read the 2012 News Pages
Click here to read the 2013 News Pages
Click here to read the 2014 News Pages
Click here to read the 2015 News Pages
Click here to read the 2016 News Pages
Click here to read the 2017 News Pages
Click here to read the 2018 News Pages
Click the link(s) above to read earlier Stoppress items
There is also a Free Guest Forum, click here to go to it.
Members can post threads and respond. there is also a new 'Private, Members only' section!
You will need the passwords from us though!
---
---
And we have a new page of logs, click here, to go to them!
---
---
Scroll down for 2019 Stoppress pages...
---
Another year has rolled past, it's New Years Eve and time to close yet another page of our Stoppress pages! Tomorrow I will be editing loads of pages on the site, making way for the new decade! will take a while so there may be small delay!
I received a parcel today as a result of using our EBay page. A used but supposedly serviceable paddlewheel transducer for my ancient VDO log. (Worked out it is 29 years old! However like triggers new broom it has had a replacement head once, and now the transducer!).
Tried it out onboard, plugged into the wiring below and with me head down in the bilges rotating the wheel and Darian shouting out as we had 8 knots on the log! Must have blown real hard! Never had more than 6.75 at sea! Real result there. Even better when the credit card co reimburse me for the fraudulent Chinese site!
Had a couple more enrolments....
Welcome to Kim in Australia wanting to build either a WW or an Eventide and to Peter in Hertfordshire looking to build or acquire a Senior.
Also heard from Richard a Seagull customer, says he crewed for Kinsman's Skipper way back in the 70's and 80's, guessing that was my late friend John Perrin! Bet he will have some stories to relate!
Winding up for the year, hoping your 2020 is going to be a good one, good health and happiness and good sailing too!
John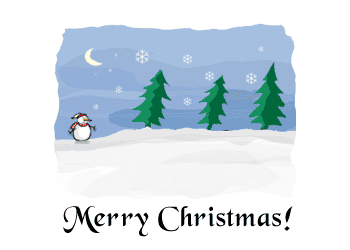 Its time the snowmen came out again!
Tuesday 24th December 2019.
Christmas Eve.
Hope you have all the gifts wrapped and the mince pies and carrots ready for Santa and the reindeer!
We are having a quiet day tomorrow, had our family day Sunday, chaos! And we cheated and opened swopped presents.
The family know my preference for chocolate but this year there was no simple wrapped traditional triangular box, instead I was given a very heavy and long rectangular box, all wrapped up, thought it was the lad giving me a chain saw to deal with all the trees, no it was the hugest Toblerone I have ever seen, all 4.5 kilos of it! at least 2 years supply!. Trouble is it won't fit in the fridge! 4ft long!! Certainly different!
I have been searching, since last summer, for a new transducer for my ancient VDO log. Water got into the paddlewheel part and it failed. (I had a spare but it is shorter, so cannot use it with the water stopping flap valve... which is so useful when it gets fouled.. So I tested it with the spare paddle wheel to ensure it was that part that had died.)
The VDO log is a very nice bit of kit, matching the echo sounder I have. The transducer is still available new, but the price is more than twice what I paid for the complete log 25 years back. So looking around for a used, but working one.
Eventually a month back, found a new unboxed transducer on an American site, for a very reasonable sum, with a display unit.. Not hearing anything I began to be concerned... A couple of weeks back when, after loads of mails, I eventually heard from them, the mail was in Chinese. Smelt a rat! Got my credit card statement a day or two ago, the payment in US dollars went to a firm in Ireland! Eventually got a Chinese tracking number. They said the parcel had arrived in China and was being shipped on??? It arrived yesterday. A fake Burberry scarf and a fake bit of Cartier bling!
These people are so clever, you would never have known the whole lot was a scam!
Spent an hour on the phone to the credit card company who agreed it was Fraud and they would reimburse me. The importance of using a credit card online!
Now the website has been blocked, after many complaints just like mine, sadly though not all could recoup their money... amazing the lengths criminals go to....
As I was on the phone to the credit card company, I had a notification ping on my P.C. from EBay. One of my searches for a VDO transducer had turned a new auction up! Perfect, and cheaper! Spoke to the seller, and now I have a working transducer on its way, with a money back offer if for any reason it does not work. It will be a 2 minute job to connect the plug and socket then turn the log on and spin the paddlewheel to check it.... The seller has also said I can have the old cockpit display unit next summer when he returns to his boat, it's in Turkey. Long chats, real gent. He has a whole new set of Raymarine instruments to fit, so that is why he is replacing a working log.
Used the Eventide EBay page to buy it of course, thus putting a few pennies into the coffers. Sahme we have no Webmaster to send them too.... We are still looking for a new webmaster to act as our safety net, Peter used to get the proceeds of this page as pocket money every month!
Anyone out there can step up to look after us? Webmaster needed! Knowledge of HTML, (FrontPage), or the later Expression programs, plus PHP forum management...
Had an interesting mail from Australia yesterday, Shane had downloaded a load of plans for the WW from a website called BoatWorks. Sadly whoever put the drawing on there got odd Riptide ones in amongst them and some WW ones missing. We have been able to update the drawings he had, give him the missing ones and things like the material list. I am hoping he will now enroll. Have to contact BoatWorks and get them to change the 'give away' plans, plus add a link to us so prospective builders can actually get in touch with caring owners and builders!
Well that's it for now, off to put the carrots out.
Have a peaceful one,
John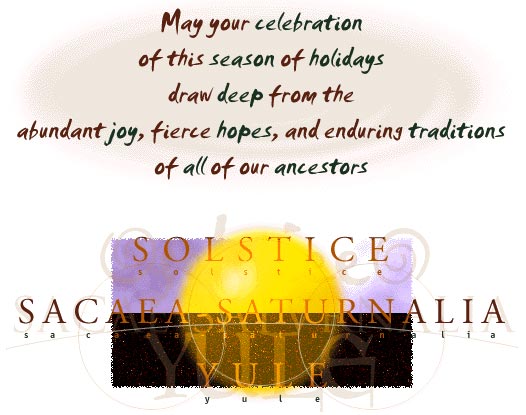 Saturday 21st December 2019.
Tomorrow morning about 0400, it is the time of the winter solstice!
As of the 22nd the days will begin to get longer!! At the moment here in the UK we are dealing with unprecedented rainfall. Whilst on the other side of the world, Australia is having the worst ever heat and wildfires! The world is going crazy. What global warming? What climate change??
2020 should be the year we all get out there planting trees, so that future generations can benefit, they might even start to build wooden boats again!
Hope you are all prepared for the holiday and that Santa brings you that much needed tide table or can of varnish! Only a few days to go now.
The e-mails have gone quiet now, suspect all have other things on their mind.
Have a peaceful one!
John
Wednesday 18th December 2019.
Had a couple of pictures in from Lucy, she has spotted another GH down at Hollowshore, off the Swale in Kent. A quick search and I turned up the owner, Keith, longtime member. Remember him well from the days when the Bradwell meet attracted 10 or more boats! Seems he is going great things with the GH, an early 28ft version. Hoping to cross wakes next season with Keith, and Lucy!
Perhaps we should organise a Hollowshore Meet?? Decades ago we used to, why not??
'Oenanthe', not an easy one to get the tongue round!
Posted another Burgee out last week, do not think I can get any other orders out before the Christmas rush, but get in quick and we will try! Hoping the one posted to Italy gets there in time. (Just heard it has!)
Had a set of old Eventide drawings promised us a couple of weeks back but as yet they have not arrived. Suspecting they are in the Christmas post....
Only a few more days till the Solstice, or 'Yule'. Always look forward to this, as from that moment, on 22nd December, the days start to get longer again and we can all look ahead to another sailing season... Hope it is better than last year! Dryer and less windy! At the moment we have had so much rain here, to top up what we got last autumn, the ditches and full and the little spinney we planted looks more like a paddy field!
All for now, time to break out the Christmas decorations, with just a week to go. (Unlike so many, our Christmas does not start in November!)
John
P.S. No sooner than I hit the send button to upload today's page than our postie pulled up with a large packet for me. It was those promised drawings. Our thanks to Phillip for sending them on. It is a 1965 set of unmarked Eventide 24 and 26 drawings with the 1966 ballast keel update. I noted that the error in the rigging set up for the cutter rigged E26 was on the rig drawing, dated 1965. I have edited and corrected this on later Eventide drawings!
Interesting note from dear friend Ray Waterman with the plans, giving the recipient a sail number, YME 945. Sadly as we now know this boat was never built. In earlier days you could not get a sail number until you sent in a certificate with the keel weight on it, to prove you had got that far. So loads of sail numbers were issued up to 2050 approx., but we only know of about 1,000 that were actually built.
These simple plans gave a lot of joy to the dreamers, builders and later us sailors! I have cherished mine!
John
Friday 13th December 2019.
Unlucky for some, but as a new day dawns a lot of people will be happy in the UK, Boris is back in with a stonking majority! Hoping for better times ahead! Time the UK dragged itself out of the mess it has got in... But will it make sailing better?
Maybe if more planted trees, the changes in the weather will slow down and the winds in summer decrease to those balmy breezes we remember.. Or is that barmy??
For me, I woke up with a humdinger of a cold! So not so lucky!!
Realised when reading older posts that the letter 'i' is not appearing automatically as a capital? Something to do with the way this editing program is set up, I have corrected a few, but if you find one do let me know! Another quirk is the first word of a sentence use to always start with a capital, now I have to correct it every time.. Just had to make that 'a' an 'A'!
There just left a lower case 'i' to correct! All adds time to editing. 'Expression Web 4' if anyone can give me tips!
'Moala''
Heard from Matt in New Zealand with 'Moala'. Seen here alongside trying the sails for size... She apparently was built in Melbourne, Australia.
At 38ft long I cannot place her, but she is an MG design... similar to Sequence.... anyone any better idea?
The Drawings and Burgee sent to Italy a week or so back have so far not arrived, nothing unusual for post to the EU countries, some of my Seagull packets take 5 or 6 weeks to get to the Netherlands and I can nearly see it from her! (not really!)... They always get there but I have a theory, the air mail they use is rubber band powered!
So we are considering offering an alternative means of sending the drawings. I have been introduced to 'wetransfer' a means by which large files, (and some of the drawings are large files!), can be sent easily and for free.
Whilst on the items by post theme, anyone want a burgee for Christmas? There is still time, just!
Back to the Lemsip, John
Monday December 10th 2019.
Welcome to Maxim in Moscow! He currently sails a 15ft 'Argie' but is looking at building a 17ft Senior. We have given him the information on how to get a copy of the drawings, just waiting to hear. I must say I was sceptical when we first got the enrolment, but since then mails have been back and forth. Look forward to hearing from him. Apparently the outskirts of Moscow has many reservoirs for sailing use in the summer. Now of course frozen solid!
We have had a lovely couple contact us with the offer of some old Eventide drawings. We of course like to see these, they may hold extra information to that we already have. With the plans apparently was a nice letter from Ray Waterman, whom I was pleased to know for many years. It was Ray that got me involved with the Eventiders committee, way back when I joined in 1973. I then went on to sit in his evening class at Hornchurch night School and never looked back, becoming a full Yachtmaster trainer myself years later. I also met Brian and Mo West there and we became life long friends. Brian was one of my crew on my 'Fiddling Around' trip, the leg to Scotland.
We heard from Ed this week, he of the GH 'Moondancer', at present in Africa. He tells me he is hoping to fly out to the boat in the next couple of weeks to continue their adventures. Had to get bits for his Seagulls first though! Hoping to get another series of photos and maybe more musical videos!
It has become windy and cold here now, winter frosts in the mornings.
Checked my boat yesterday, pleased to say all nicely tucked up in the dry! Hope yours is.
I took delivery of a good stout stainless steel strap this week and hope to bend, drill and fashion it into the support for my Anode to prop shaft connector shortly, I will add pics.
Lastly a plea for owners to write up those logs, we have a couple of nice trophies to submit them for! The Steering group look forward to reading them. As Word documents or similar please.
John
Wednesday December 2nd 2019.
We learnt this week that the spectacular Golden Hind, 'Sea Fever' has sold. Mark Urry has informed us that he had a prospective buyer contact him and with in days the deal was done. Though in France the new owners are British, hope to hear from them soon with their enrolment!
Talking of enrolments we had another two in the last 24 hours. Welcome to Dr. Will Waites who is the new owner of The GH 'Hale Kai'. Some may recall that 6 years ago whilst on the first part of my round trip, I moored alongside her in the Caledonian Canal! She is to be moved to the eastern end of the Canal and will cruise from there!
We had another enrolment but am waiting to hear from them again before verification, as the person filling in the form claimed to be in Moscow??!! As we have had so many attempts to infiltrate the website from russian spammers, you can see the reticence!
I have recently had it confirmed to me that the few remaining 'members' of the old defunct assoc. have taken personal possession of all the trophies and awards they had. Knew they would take them for their own, true to their sneakiness, to the last. Now as their website is dead all they can do is try and throw obstacles in front of us. Latest is they are to remain affiliated to the RYA so we cannot affiliate. Got news for them, do not think we would ever give them the time of day! (I served for a decade on the RYA Cruising committee till they disbanded it in favour of racing!)
They have copied everything we have done over the last 16 years and the latest is they say they have sent all the drawings to the Boat Building College at Falmouth for archiving. Sadly they are a little late there, the EOG sent all the YM drawings, all updated, to both Falmouth, Lowestoft and to the Maritime Museum in Greenwich, some years ago...
Never ceases to amaze me at the depths some will go, when they know they are wrong, to try and justify their actions!
We on the other hand are pleased to be welcoming new young owners and restorers, another enquiry this week from a youth group who may be getting hold of one of our boats. I have promised a set of our fully updated drawings when they do.
We have at last sorted out the banking details after the sad standing down, through ill health, of our Fund Manager. He is a long term supporter and personal friend, Brian West. John Stevens has become the other signatory for the cheques.
Brian has donated his Catalac 8metre boat to a local family, for a donation to the RNLI, a very noble gesture!
Bede one of our 'Friends' has just bought a Westerly Centaur and has been asking me about polishing the prop. In conversation I admitted to him that I had neglected to repair the anode connection to my prop shaft this year, a stainless steel strip that lightly rubs on the prop shaft and is electrically connected to one side of the large anode under my hull. (the other side is connected to the engine..). As a result at the lift out when I quickly rubbed off the soft layer of dirt from the prop, before it could set hard, I noticed several pink patches on the blades. I knew what these were right away. 'De-zincification'! Electrolytic action. My own fault as it was on my to do list but never got done this season. I wanted to replace the strap with something a little better and though I had bought the M.G. Duff connector, a pair of spring loaded carbon brushes, I had not organised how they were going to be mounted. My first attempt was an oddly shaped Ali bracket, but it was just too bulky. So I sort of gave up....
I will take delivery of a thin strip of stainless this week and it is to be shaped into a slim mounting bracket and hopefully fitted shortly. I will attach pics.
Of course if you are painting your prop every year you may never see the effects of electrolytic action, until a blade comes off! Many a painted prop I have seen with severe 'dezincification'! The cure is to fit a zinc Anode either to any exposed prop shaft, or link the shaft electrically to a hull anode. If you have as most do, a flexible coupling in your drive shaft/prop shaft arrangement that must either be bridged with a wire or by passed with a contact as I have. As props are expensive, prevention far better than replacement!
The weather is chilly here, but a quick trip to the barn and I could see the solar panels are doing their job, all battery banks up to 13.1v! Bright sunshine... But cold.
Not cold enough to stop me planting some more trees over the last couple of days though, another 12 shoehorned in, including some rare Juniper Trees. Sadly future generations will not be able to harvest these to make boats, but the berries make Gin!
John
Post Script Took some pics of the stainless strip and the sprung loaded carbon brushes...
The s/s strip... I have held it down with a finger to show the sort of angle it sat at, to lay gently on the shaft.... there was another 2" on the thin bit! It wore through....
The M. G. Duff purpose made carbon brush contact. It straddles the shaft... It comes with a s/s post as seen on the left, but I am not using that, instead a 3/4 inch wide strip of s/s will fit in the slot at the top, drilled to fit the small bolt through it, and the other end twisted to lay flat on top the port engine bearer. And connect to the anode.. I will take more pics when it is in place!
John
Thursday 28th November 2019.
I have been playing with the new editing program on this page and beginning to tie myself in knots. Just cannot get the text width right!!
Help! Anyone out there with experience of 'Expression 4 Web' or can read HTML code. We also need an expert on PHB forums so we can carry on safely. If you can help, or you think you know someone who may be able to, PLEASE get in touch, enquiries@eventides.org.uk
'Nausicaa'
Welcome to Marco a new member enrolling with an Eventide 24 'Nausicaa', in Rimini, Italy. Marco has taken on the job of renovating E24 527, this boat is a 1963 build and of course has the very early 560lb keel! I have been advising Marco regarding dropping the keel to check the bolts and adding 500lb of extra ballast before bolting all back up. Hoping he will. He has just made a generous donation for a CD of drawings and a Burgee. Posted to him today.
Heard from Modest in Hatfield refurbishing his Eventide, he has been unable to work on it for some time as he had been nursing his late wife. He is now at the stage where he is fitting electrics and has asked for a few pointers. Hopefully I have set him on the right track.
Chris in the Netherlands has sent a link to a boat on EBay
https://www.ebay.co.uk/itm/Golden-Hind-Seareach-31-sailing-Boat/303370587925
Though it says a Golden Hind 31, in fact this is a Steel Sea Reach 31. Lovely looking boat, fitted out to sail south till the butter melts!
MG reused many of his drawings whenever a builder approached him for something akin to one of his earlier designs. It is no secret that the GH 26 was an Eventide 26 by a different name, he just added an extra chine, in Terry Erskine's first advert for the GH26 he even used a single chine E26 drawing, same sail areas and same ballast. However the ballast was soon uprated to one ton after the first outing!
So the Sea Reach is exactly as the GH except made in steel! Made here in Essex by Canvey Marine... Terry of course also offered steel as an alternative building material, but up till now we have not come across a Steel GH built by Terry. Unless of course you know different??
As a further update on the Magnetic North Pole item, I have just heard that the location of the magnetic North Pole is moving rapidly from Canadian waters towards Siberia, at a rate per year never before seen. In 2018 the pole had migrated to a place just the other side of the real North Pole, when viewed from the UK, as a result on most of my round UK trip that year Variation was zero, unheard of!
Sadly the WildDuck that had been on EBay did not get a single bid. I have been in touch with the owner. He explained he was determined to sort her out and finish her, but he was suddenly offed a boat he had always hankered after so reluctantly is parting with the WildDuck. I am awaiting an advert for the pages!
One bit of kit failed me on 'Fiddler's Green' last year, my 30 year old VDO log. I had toyed with removing the dead electronics in the transducer and replacing with another pick up from an old transducer of a different make I have here, if I could get it to work, but was thwarted as it was too large to insert into the slim VDO tube. Not wanting to replace what was a quality bit of kit with a cheaper version, and wanting to keep the log and echo sounder matching, I redoubled my efforts to find a new replacement. Eventually I found that if I searched for 'Sumlog' instead of 'Compact log' I found the same transducer. In fact it had been used by VDO in 4 different models up till fairly recently, so was easy to find, and buy, however I did baulk at the new price of £260 plus! Then I thought about it, this was a top quality log and quite pricey in 1990, so today would probably be £500! Having acquired a nasty little cold I spend a day surfing the net this week and amazingly have found and bought a complete, later, log, albeit the 50kn version, for a very reasonable £80.00. Even more so as I have a short transducer spare here, that I will be able to put with the rest of the speedo and sell. That is so long as the kit actually arrives here from the USA, when I may be quid's in, or be telling you about an expensive online experience in a week or two!
Today the temperatures have been in double figures, and I was hoping my builder could have finished the painting of my chimney, sadly it was another 'no show' (so typical of small jobbing builders...) and as the temperatures for the next week will not make 5 degrees most days, the painting will now have to wait till spring. You cannot paint when it is that cold. So roll on fitting out time!
John
Thursday 21st November 2019.
I have been saying for many years now that I believe the average wind speeds have increased by at least one on the Beaufort Scale. Seems I am RIGHT!! This week the worlds leading climate scientists have released figures showing that the gradual slowing of average wind speeds recorded from 1990 to 2010 has reversed and the increase in wind strengths have been more rapid than the earlier decreases and they do not think it is about to slow down! Good if you have a wind generator.... (I think the little ones on boats are too noisy and can disturb a quiet night sleep! Why can't they make silent ones?? I will stick to my Solar Panel!)
A case then for shorter masts and smaller sails in the future maybe??
I am waiting for more scientists to publish information on the forthcoming 'Flip' of the Earth's magnetic field. At the moment the consensus seems to be that there are marked reductions in strength being recorded worldwide and these are increasing, though no one can predict when it is going to happen they all seem to be in agreement that it is likely to be soon and its overdue!
I first got a hint at this when I went to a lecture on the newly found info about plate tectonics. Has to be back in the 1970's... At the time they had just discovered that the rocks either side of a ocean floor rift, where lava was flowing out, were magnetically aligned to the Earths magnetic core, and by measuring the flow year on year, could work out the number of years the present magnetic North had been 'roughly' in the same place. (Yes, I know it moves year by year, we call that Variation). They had only just realised the lava further away from the rift had the opposite magnetic imprint! Every 10,000 years the Earth's core flips. Been happening for millennia! Wonder if we will be around to see it!
Can you imagine the number of compasses that will appear on EBay!
Mat, our Senior Rep has brought our attention to a WildDuck that has appeared on EBay. It is 'Scoter'. we thought the owner of this was power washing her out to start refitting a new timber interior, even bought (against my advice...) a used Stuart Turner to fit as an inboard... (Though I have been shipmates with two trusty Stuarts, that was decades ago and as no parts can be found generally, it seems a retrograde step to fit one today.).
Go to this link to see her, so far up for £50!!!
As far as we know this is the only WildDuck to have ever been built in GRP and from the pictures we have seen, someone made in a proper mould too, even the cockpit and cabin top... A bargain for someone if you can collect from Preston!
We have had an enquiry for a Burgee, hope to see a cheque in the post for that shortly...
I was down the boat yesterday and filled up the fuel tank, only took 20 litres or 4 gallons. Added some anti diesel bug mix too, but if you keep the tank full there is much less likelihood you will get the bug anyway, unless you fill from a dodgy source... for this reason I normally buy my diesel in the local garage and pay another few shillings extra for clean stuff.
(If you fill up with red and claim the 60/40 split for heating the boat, beware, when you fill up the name of your boat is recorded and sent to the Customs and Excise. One day they could ask to see your heater! No heater? Oops, falsifying the revenue, we will have your boat thank you. And yes they do have the power!!! )
So 20 litres. That is as much fuel as we used all year, maybe 10 to 15 hours use of the motor!! Underlines what I started off todays entry with, it was always too darned windy here last season!
John
Sunday 17th November 2019.
Just back from a family get together, for a couple of birthdays and pleased that one of the Royal Navy's latest recruits, Brandon, could make it to be with us, at the moment he is motoring back to Cornwall, we have just checked in with him! We were concerned for his progress as the temperature here in Essex had dropped to below freezing and we never saw a single salt gritter on our way home.. He is now nearly back on base!
Winter has arrived in the south east. Up till now we have missed the snow and floods the rest of the country has been getting... still lots of time! So check those covers secure, snow blowing into the boat can cause all sorts of damage, as it thaws and refreezes!
Pleased to say 'Fiddler's Green' is all snugged up in a nice dry barn again , not heated, but sheltered enough for me not to worry about draining the drinking water tanks. Going to top up the fuel tank in the next few days and add a stabaliser additive to the fuel, to keep the diesel bug at bay. A full tank leaves no room for moist air and condensation! I do have antifreeze in the engine water system though!
The last of my ropes had now been washed and dried, (easy-care 40!).. and are awaiting me untangling the last of them, before they are packed into the big plastic storage boxes for the duration. All the rest of my kit is carefully packed away into about 8 or 9 large plastic boxes, over 2ft x 18 x 18, ideal! End of my garage stacked high with them and the sail bags! I have a couple of reusable silica gel packs that I put in with the more sensitive bits, just in case. Oh and I have a small heater in there to keep the little Moggy van warm, so all should be dry and safe.
Hope your lay up is all sorted. Now looking forward to a better sailing season in 2020, at least here on the East Coast. I have been toying with leaving Bradwell, after 26 years, the place is lovely, but the staff or one of them, leave much to be desired... rude to say the least and not a clue about things nautical... I have looked at a couple of other options and still have others to look at, but really should grit my teeth and stay where I am... So many friends there.....
The e-mails have been coming in, been able to help and advise a few, and we have three new enrolments.
Welcome to Walter who sails a Silhouette on Rutland water, but is an MG enthusiast! Joined as a 'Friend'.
Welcome to Patrick and Denise, who have the beautiful 'Cinnamon Lady' down in Dartmouth. A 'Good Hope' design.
And lastly, welcome to Tim who has just acquired the GH 26, 'Golden Mongoose', now to be known as 'Orinoco'. This boat was stripped of most of it's kit and left for a while in a sorry state, Tim has organised to have her transported from Suffolk to Faversham, Iron bridge Wharf, where he hopes to carry out the needed refurbishment.
Heard from one of our 'Friends', Bede, who has been hankering for an MG for ages, (had an Eventide for a while, and narrowly missed that GH26), that, by chance, he is now the new owner of a Westerly Centaur. Expect to see a new pic for the gallery soon to replace his other boat, 'Nimrod'...
Bede has brought a few EBay auctions to our attention and the latest is that of a prop shaft and prop for a Yanmar 10, See https://www.ebay.co.uk/itm/Yacht-Prop-Shaft-and-coupling-stainless-steel-ex-24ft-Eventide-Boat/133229359653?hash=item1f0516b225:g:P~wAAOSwteRdwIWM
The auction has ended with no bids, so suspect it will come back, if you are looking for a prop shaft and prop for a Yanmar 10?? I know one person who may be interested.... if the shaft size is correct....
Also heard from Dermot who was looking at an Eventide 27 in steel advertised on Apollo duck... In Kent we understand...
https://www.apolloduck.com/boat/eventide-27/597059
Odd thing about the advert is that the photos bear no relation to what is described! Some round bilge GRP cruiser... I think the description sounds like a late 1960's Kesteloo...
Just heard from Norman in Bideford restoring his Kylix 29, he is after a doghouse drawing, and I will send him the one we have for the GH31, that could be suitable...
Hoping to have an Essex night out, last Wednesday of the month, probably in the Maldon area, ring me if you want to come along. 01621 778859.
All for now, check those covers,
John
Sunday 10th November 2019.
Remembrance Sunday

Off to my boat at midday, to secure the wire rigging laid on deck in disarray at the moment. I was working alone the other day and just ran out of time, miss my crew, who are both away on holidays, thousands of miles away!
The lads at Bradwell working on the lift, again said FG was the cleanest boat to come out, no barnacles or grows, just a little easily removed slime, EU45 works!
Other boats have had to have the long handled garden hoe used on them!
The bottom came up clean after a very gentle spray off
.

I will be off to the barn in the next day or so, look what I found when I popped my head in the door the other day!
I have at last added a bit to the Glasstide restoration page. There has been a rather prolonged gap in work on her as John Stevens gets better. Hoping John S is on the road to recovery, and we will see GT back on the water in the not too distant future, all refurbished!

Heard from Pat with the 'Cape of Good Hope' design, 'Cinnamon Lady', just refurbished and about to go back in the water, sails the south coast. Very smart Pat.
Still keeping an eye on EBay incase the Essex Eventide comes back on, or that GH26.
Sun is shining so after the 1100 remembrance silence, I will be working.
John
Wednesday 6th November 2019.
I was down the boat yesterday and in some sunshine, removed all the green sticky tape from my rigging screws and backed off all the lock nuts. Was a pleasant task in the warm... Removed a couple more bits from her that could come ashore, a couple of spare mooring lines and the slivet board.
What's a 'slivet board' I hear some say.... In my case a 5 inch by three quarters of an inch or so hardwood board about 5ft long. Normally used with a pair of fenders behind it when against a rough wall or the like. In my berth I put it outside a pair of fenders aft, so the chap in the next berth can bounce off that rather than me! Many use sections of stout scaffold board, cheap and replaceable. Mine is somewhat lighter and I use Sikkens on it, so it looks almost too good to use, but I would to save the topsides!
Tomorrow I hope to be down there at 1000hrs and when the marina lads are ready, will be motoring FG into the slings, another season gone. Farmer primed to come and collect me with the tractor after I have her all secured to trailer....
Heard from John with Kittiwake up in the north west at Glasson Dock, he has fixed an annoying leak, for ages could not figure out where it was coming from, but now has removed and refitted the epoxy encapsulated wooden skeg the rudder hangs on and sealed it with Sikaflex. Job done. Seems a previous owner had used something akin to porridge!
Heard that the GH 26, 'Golden Mongoose' went back on the market. A couple of months ago a chap named Tim told me he had bought it for a pittance? Wonder what happened. Trying to contact him to see if he did buy it and has had second thoughts. Will see if he responds. It was apparently stripped bare, no kit!
The Steering Group have given the go ahead for me to take out a subscription to a cloud storage to further protect the groups computer and website, hope to be sorting that shortly..
Tim of Wedjit has gone live on 'Classic Boat Videos'! Click the link here to go to the YouTube pages. https://youtu.be/9LPIy31bGmQ
Watching the weather for tomorrow, says rain, but fine after 0900, hope so, too many times i have hauled out in November to rain and even snow! Getting too old for the cold.. Many boats locally have been out a month or more, I thought I'd catch a good day, but no.
Went up to the farmers barn today and there is an RT London double decker bus in there! Immaculate!
Fares please!
John
Wednesday 30th October 2019.
It had been rather quiet on the e-mails here, so much so that every now and again I have been sending myself mails to make sure all is working as it should! And it is of course...
Did notice the Eventide in Essex for sale on EBay did not sell at £3k and went back on at £2k. Did not sell for that either, now the price might be coming down to a more realistic level, so hope the owner gets a buyer. But with all used boat buys, do get a survey before parting with money!
We have had a few chilly days recently and I am itching to get down to the boat whilst it is still relatively dry, after all last month's rain, to remove the sails and ropes and the 4 van loads, (Morris Minor Van!!) of kit I put on and take off every year. Always wonder where it all disappears to on board!
Sadly though I am delayed, my little Moggy van failed its MOT this year, (Though in theory it is so old, at 51 years, it does not legally need one, but I have one anyway as it is a good safety check, just as well, as it turned out!)
One of the rear brake cyliders had failed, spewing fluid all over the shoes. So only braking on 3 wheels! Not that I could feel the difference! New drums, shoes, brake cylinders all going on today, I hope... Tomorrow still supposed to be dry and tide is right for a midday trek along the horizontal brow to load the van with kit!
I have booked space in the barn again for the winter, and the lads at Bradwell are ready to hoist me out to our trailer, as soon as I have stripped the kit off. Slacked the rig etc... Lost both of my crew and helpers this lay up time, one is on the 'Britannia' in mid Atlantic, riding out a storm, the other winging his way to NZ! (Don't mention the rugby Keith!).
How is your lay up going? Do you have a book that you keep track of all the jobs in? Mine this year is virtually empty. Just have to do a cursory check on the motor, as it has only been used for 6 hours or so.... Sails do not need washing or valeting, unless I cock it up and drop the genoa in the 'Oggin' whilst lowering it! And the 30 year old VDO log to sort out, transducer failed... got a spare!
So apart from the antifouling next spring she is good to go, maybe I can get her back afloat early next year??? Have to mind the back though, last year I lost 2 months through overdoing it! Osteopath cured me but it hurt, hurt the wallet!
Watching the leaves on the trees in our little spinney colour up and drop off over the last few days it is a timely reminder to get our boats under cover before the snow comes! Sadly snow does so much damage to wooden boats. Not the snow itself, but it's ability to get under covers and then thaw and freeze, that is what does the damage...
Lastly I have a photo to add, of the grandson, Brandon. I had hoped him crewing for me on the West Country leg of my round UK trip would spur him on, it did. Here he is on October 4th, after his Passing Out Parade.

Well done Brandon.
John, proud grandad!
Monday 21st October 2019.
Trafalgar Day.
And the toast tonight in every ship will be:- 'To his immortal memory'
John
Sunday 20th October 2019.
Brrr. Overnight the temperatures dropped here and many places nearby had a frost, very autumnal!
But yesterday, for the first time in ages, there were sails on the Blackwater, just a few, as it came on the blow again in the afternoon. Been one of those seasons! So few boats have moved.
FG is still afloat, saw her briefly yesterday, and she will only stay afloat for a bit now, just in case there is a good day to slip away for a sail, but I hope to be out before the end of the month and any chance of snow! We take here to a local farmers barn where she sits on the trailer, out of the weather and under surveillance, safe till spring.
Heard from others that they have already hauled out. Those on the south coast seem to have had a better sailing season than here on the east coast.
Few mails the last week, another member has drawn my attention to the Eventide on EBay. She did not sell and we wait to see if she comes back at a lower price.
No one has let us know where 'Gooney Bird' is now, anyone know... and Andrea with 'Rosy' has not been in touch either, sadly.
I will be off down to the boat next week, loading all the kit back into the van, seems like only yesterday I was putting it all on the boat. Got to clear a space in the garage now, for all the big plastic stacking boxes full of kit, stored away in the dry every winter. At least this season there will be no point having the sails washed and valeted, hardly been up five times! No wonder so many of my chums gave up boat ownership years back and chartered when they wanted a sail, and mostly in warmer waters. I have to be a glutton for punishment, or just proud of our ship!
We have slightly modified the 6 wheel boat trailer by adding a steel cross member between the two longitudinals up forward, so the keel 'has' to be behind it, it was an inch too far forward when we put her on a year ago... This is to lessen the nose weight. Keith the brother in law popped over a week or two back with his welder to fix it, and the chair I am sat on! Never did get my head round welding!
Keith is coming over again soon. Got to drag the trailer out and change a tyre and double clip the brake wires as one came free when towing last spring! Then tow it down to the marina to await the haul out... Always something to do!
All for now, off to try and get a last cut of the grass!
John
Saturday 12th October 2019.
Today seems like so many recently, windy, but now also wet, very wet! With no thoughts of boating yesterday, I turned my hand to repairing a garden shed, as a result, got soaked, it fell! The day before we had F6 and 7 here, so I mowed the grass, but the wind was biting... Has not been a good year for me and boating, but as I had such a momentous one last year, I suppose I was pushing it... Two good years in a row, no, not here!
Instead I have spent a bit of time, (too much the boss says!), catching up and sorting mails etc. I have sent out 4 CD's/DVD's of our drawings, that have been outstanding for a while whilst the techs at TDR Computers in Maldon did their magic. Now we have an up to date P.C. and can burn CD's again, and so far, all working smoothly.
Today I contacted the Steering Group and told them of the progress, requesting permission to be reimbursed. As the Fund Manager has been forced to retire through ill health, and there being no volunteers stepping forward, I have assumed the role myself, with John Stevens the Database Manager being the second signatory.. Banking details are being processed at the moment.
I should add that the lads at TDR computers have done us proud, as it was for a club they suggested a cheaper option than new, a refurbished 1 year old machine and to further reduce costs reused a couple of 1Tb hard drives I had spare after my SOS machine was renewed. As a result we halved the cost. £309.96.
So the emails are still coming in, a member brought the Eventide on EBay to my notice, I think we know this one, I believe it is the one once owned by the late reverent gentleman is St. Osyth.. At over £3500 there should be room for haggling!
Heard from Bob Aylott, of 'My Classic Boat Channel'. He is doing a video on Tim Fenner's Waterwitch 'Wedjit' and wanted more info, I pointed him to the pages on the Gallery. He also asked if there was a suitable boat we could suggest in good order with an interesting skipper for another series of videos. Any suggestions, volunteers?
Becca Logan got in touch, trying to trace Andrea in Italy who is the owner of the WW Rosy, that her father built. Step forward sir, a young lady would like to speak to you!
Nick Gooding has been in touch to ask if, by any chance, we know of the whereabouts or have knowledge of Lone Gull 11 "Gooney Bird" Please ? Do we know? Not enrolled to my knowledge....
Nick wants to emulate my 'Fiddling Around' UK trip next year and would like a Lone Gull II in GRP to do the voyage in.... (If I did it again it would be in a Barrier Reef 38!!)
Heard from Dick Holness about the new book coming out. Well worth putting on your list for something the family might want to get you in a couple of months!
| | |
| --- | --- |
| East Coast Pilot News | September 2019 |



Dear John
In our previous newsletter, in August, we hinted that the publication of the new edition of 'East Coast Pilot' was imminent.
It has indeed now appeared on the bookshelves, after months of work on our part, not to mention the huge amount of effort that the great people at Imrays put into the layout of the book during preparation for printing. Our grateful thanks are also due to the local sailors who helped us a great deal along the way.
As with each of the previous editions, this book is not simply a recompilation; we aim with every new edition to visit every location covered by the book yet again, preferably by boat, check every minute detail again and take new photographs if we possibly can.
Sections get rewritten in the interests of greater clarity and detail, and an added bonus this time has been the availability of a host of new aerial photographs which add clarity to the layout of harbours and marinas. We hope these will help newcomers to feel more confident at visiting venues that are unfamiliar to them.
One of these new aerial photos was chosen by Imrays for the front cover, and has already caused a stir in my own club because it's perhaps slightly off the normal beaten track for East Coast cruisers.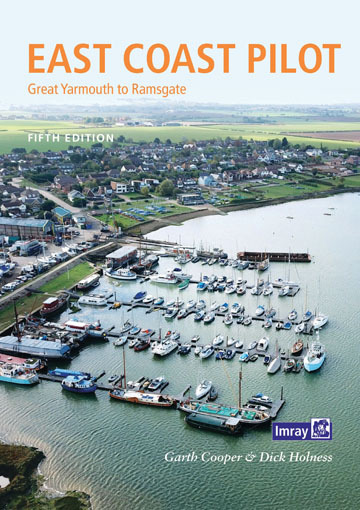 The book is already listed at some online booksellers, and of course should be available at your local chandlers and will also be at stands such as ChartCo at the Southampton Boat Show. Alternatively you can get a copy from the source, Imrays.
If you haven't upgraded with each new edition we hope that you will choose this one to get yourself up to date - there have been literally thousands of changes of detail since that pioneering First Edition 14 years ago. With the publication of the 5th, new amendments to the 4th will now cease although the full listing will be available on our website for a few more weeks.
We hope you will enjoy our new offering and that it will quickly establish itself on board as you cruise our wonderful East Coast.
East Coast Pilot.
Follow us on Twitter....at @eastcoastpilot
Well that's about all for now, off down to the boat to check the lines and fenders again, and have dinner in the bar,
John.
Tuesday 8th October 2019.
Despite the new technology I am able to use my brain is still in 'steam' mode, so apologies for delay updating pages. I never managed to get the 2nd of Octobers entry up till yesterday, I thought it was published before I set off for Devon and Cornwall. Sadly No. Hopefully corrected now.
I also had a serious finger problem with my Seagull site and to my horror when opened it was not Seagulls but Eventides, I had mixed up the two index pages! Easy to do maybe but in all the years never managed it before... Again corrected now, I hope....
Have to say we had a great day out in Cornwall at HMS Raleigh last Friday, culminating in a superb drill presentation by the grandson and his fellow recruits. The display they put on went down a storm and I have no doubt it will be on YouTube in the very near future. Others who were watching, old hands at Passing Out Parades said it was the best they had seen. When you consider that 10 weeks of training previously probably none of these lads and lasses had ever done anything like it, the intensive training clearly paid off.
Young Brandon is back at Raleigh this week undergoing further training for at least 6 month in his chosen field, chef! As a chef, or 'galley slave', he will also become a firefighter and a paramedic! If any of you have seen the Royal Navy advert, 'Born in Blyth, but made in the Navy', this is our lad!
As you can tell, we are incredibly proud! As a lad I went through much the same training and know how hard it is. Hats off to the Royal Navy!
I think I have almost caught up with mails now, but i have to burn half a dozen DVD's for members, will be on that shortly.
I hope I have successfully edited this page to put the text back in the right place, it had crept sideways and was difficult to read in the 'soundings' to the left of the page!
As for sailing, I can honestly say it has been the worst season I can recall. Despite the hellish hot weather the wind strengths at the time stopped most of the sensible boat owners sailing... When it has not been hot and windy it has been wet and windy! today no exception!
I am hoping to get afloat for a few days around Trafalgar Day, as is my wont, just locally, with a chum, but my crew all seem to be busy doing other things this year, so we will wait and see on that.
Hope you have found time to get some sailing in,
John
Wednesday 2nd October 2019.
The warm wet winds of the last few days, with the associated thunderstorms have been replaced here by a stiff northerly, 45 knots first thing today! And it really feeling chilly. The first blast of autumn.
I am trying to slowly catch up on mails.
Welcome to Peter Chaperlin, a friend from the old association days. He used to sail Hannah B., sadly now sold and he regrets selling... He was after a set of drawing as he want to build a pond yacht based on his old Eventide. Just received a donation from him, Thank you Peter.
Welcome to Ugo in Italy, he is after a set of Eventide drawings too. At the moment sailing a 16ft GRP cruiser but after something with more character!?
Welcome to Atinni in the Netherlands with a 40ft sail boat he feels may well be an MG design, or copied from one. more investigation needed here.
Welcome to Roland in Christchurch New Zealand, he is the proud new owner of the GH31 Tern, (originally Janine).
Welcome to Anthony Butler the restorer of the GH 31 Ceilidhe, remember her, she sank on her mooring at Tollesbury when a bilge keel tore off, the day after re-launch from a major refit! Shattering to Sharon who had put in all the work. Pleased to say that after a lot of hard work, Tony has her back ready for the water!
Some of the above may already have been mentioned, I have lost track with the computer problems we had here.
At the moment the new PC working as it should and here I am editing in a modern program! We had been concerned that I would no longer be able to edit when support for Windows Vista went, then Windows 7. but we have managed to drag ourselves back up to date,. thanks to John Stevens for his support and encouragement!
Extra good news is the website and all the content of this computer is now stored cleverly on several backups in different locations, that could, if there was a problem, restore all as it was!
I have had another request for a set of drawings on a CD, and have three others that I sent drawings out to as attachments, that I have to now burn CD's for.
I will get on that next week.
We are off to Cornwall tomorrow, our grandson Brandon is passing out from his Navy training course! As you can imagine we are immensely proud. He was part of my round UK crew and I hoped something rubbed off!
Talking of which I have just had the new Passage Log trophy engraved, and by order of the Steering Group, added 'Fiddler's Green' as the first recipient. I have also had Shannon added to the Seamanship Trophy and sent him an engraved brass plate to affix to 'Kathleen'.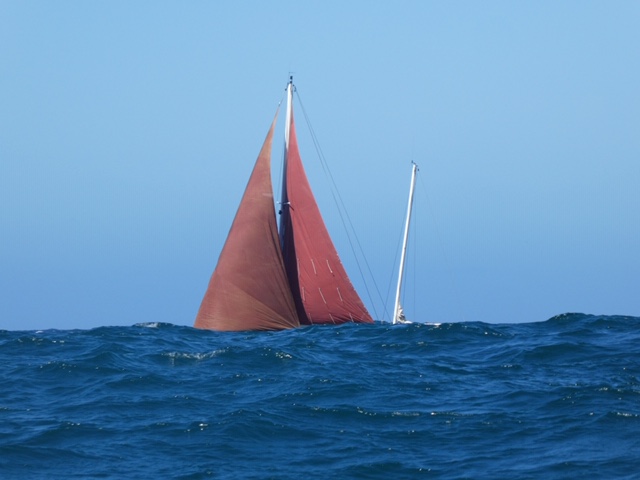 Seen here sailing off Portugal, or rather, not seen!!
Big waves!
Signing off for now, back Monday to edit loads of pages and burn a few CD's for people,
John
Friday 27th September 2019.
Hello All, sorry for the long pause in the Stoppress Pages.
A day or two after the sad demise of Peter the webmaster the EOG computer gave up! The power supply failed.
I had a few concerned members contact me by phone, sadly I could not of course see all the mails from members asking if all was well, till the other day, and as the new machine had to go back for teething problems to be sorted, today is the first day I have really been back to some normality.
I did attend Peters' funeral on the 25th, representing the 'EOG' and of course 'SOS'. I will be in contact with Kirsty next week to organise the retrieval of the data he had stored. Sadly Kirsty is not able to do what Peter did, so we are actively looking for someone to assist me with managing the site.
Going back to the computer, I ran the old machine into our local computer shop and they tried not only to mend it but also to update the operating system.
Sadly the old machine has not had any of it. At the moment it is still sulking, but they promise they can restore it as it was, so we will have it as a back up. In the meantime with the permission of the Steering Group, ( we asked permission years ago and this upgrade is long overdue!), we have created a very up to date machine with solid state memory drive, large working drives, Windows 10 and the computer shop have managed to update the very old editing program I have been using, to one of the latest that is working well in Windows 10. The file transfer protocol program has also been updated and is working. As you can see if this is on line! We could not use these later programs before as they did not work on the old Vista machine.... So we have leapt up to date and are 'future proofed' for a few years now!
Re the webmaster's role. Peter was my backstop. I can happily edit, add all your photos and letters etc., but every now and again, when I was asked to do something different, like add a video or a pdf file, that is when I called for Peter. He did it in a moment! He also dealt with the Forum, keeping it up to date, security wise and dealing with any hic-cups. We are looking for someone to do the same for me. Hopefully not too onerous, for someone who can do these things....
As of today I am on this 'new' P.C. then and will get back to answering mails and uploading messages from members. We have had new enrolments and requests for CD's. And now we can burn CD's again I have a few to send out to people, where for a while I could only send files by e-mail, so much better to have them on a CD/DVD.
As someone once famously said, 'We are getting there'!
John
Friday 30th August 2019.
We are very sad at the sudden death, at the age of just 45, of our Webmaster Peter.
In an effort to support his wife Kirsty, I have arranged with her that we can make donations to his old PayPal address, she can collect it from there.
Anyone with a PayPal account can simply open their account, go to 'money' and 'pay a friend' then enter this mail address:- payments at seagullparts.co.uk You know how to do this, ignore the spaces and insert the @ symbol.
I have started the ball rolling, if many of us donate just £10.00 at least she will be able to afford a funeral for him!
If you do not have an account you can either send cheques to me, contact me for details, Donate to the EOG via our Donate button and I will transfer it, or go to PayPal's site and look for the 'donate to a friend' and enter that mail address there, pay with any card.
John
Monday 26th August 2019.
It is with deep regret I have to inform you of the sudden death of our Webmaster, Peter Webster.
During the Eventide Bradwell meet sail, in the best Bank holiday weather I can recall, I was informed by a mutual contact that Peter had suddenly collapsed and died. today I have spoken at length with his wife. We have little more information as yet, but our thoughts go to Kirsty his wife and to his sons.
Peter was one in a million, he could read HTML Code, as if he was reading a letter, Over the years he had sorted all the website problems we had inherited and upgraded us to the highest level of security. He tirelessly corrected all my foolish web editing errors, made as I got my fingers in a muddle, and gently helped me overcome computer problems here. He will be a hard act to follow and at the moment we are too stunned to even think of the problems involved in finding a replacement.
John,
Website Coordinator.
Saturday 17th August 2019.
Sorry for the delay in updating these pages, always the same when I take a few days off, then, for a week, spend all my waking hours trying to catch up. I have yet to download all the pics off the camera, to post a few here, later....
Welcome to new member Roland in New Zealand with the GH31 'Tern', originally 'Janine'.
Roland is an ex-pat and used to drive past the yard in Plymouth where she was built and at about the same time as she was being built there, years ago. Recently found her needing care and attention in New Zealand and is bringing her back to sailing condition. Well done Roland!
I have just edited the for 'Sale page', reducing the price of the last GH31 to be built, 'Sea Fever'. Worth a look!
Had Robert contact us to ask for an approximate value for his Eventide 24.

Serenity.
Very difficult to guess-timate a value for a boat without crawling round it. I could see a few things that I would have liked to check on and noticed it had no roller reefing genoa. She is an early one, pre 1972 by the cabin top design, so keel weight would have to be checked.... Something buyers would look for. But she is a lovely looking boat, seemingly cared for, with nice varnish work, so how much would you value her at?
I am still moaning about the weather, been too windy and of course wet, to consider a sail, and the planned one for this Sunday looks in jeopardy too as the winds today and tomorrow are F5 and 6! Do not take the boss out in that!
Speaking to others it appears to be the general consensus that it has been the worst summer for sailing in memory. It it has been hot it has been windy, if not hot, just wet and windy!
August Bank Holiday at Bradwell may be another washout! Hoping for an 'Indian Summer'.
John
P.S.
Pics of those 'Funnel Clouds' I spotted off the Scillies and one of our boats that I found there, again!

The Tidewater 'Fidelio' in Green Bay, Bryher, she was there when I sailed there last year and I spoke to Mike, the owner, in the same spot 2 years before that, Dries out at half tide... sand. Paradise!
The 'Funnel Clouds'. Had they reached the sea they would have been waterspouts. Touching down on land they become tornados. Notice there are two in the first picture. We could see the swirling dark cloud in the second picture quite clearly, moving rapidly round and round, apparently tremendous wind speeds, in them, over 100mph!
Even seen a waterspout in the Thames Estuary, about 30 years back, off Herne Bay.
John
Thursday 8th August 2019.
Hello all as some have guessed I escaped to the Scillies again, just back and catching up on mails etc. Suffice to say apart from one day of funnel clouds (got pics!) and thunderstorms we had terrific weather. Came home to find one of those funnel clouds had turned into a tornado 300 miles later and had wreaked havoc round here, tore limbs off a mature Sweet chestnut in our garden, toppled a few of our saplings, but managed to save them, (still very flexible) but felled a large Ash tree half a mile away. Was seen as a proper tornado. (Did you know we get more than anywhere else in the world, but ours tend not to be as destructive) Tell that to my sweet chestnut!
OK bet it was not the same funnel clouds, but enough disturbed weather to cause floods further north and high winds in a lot of places. Extreme weather? Global warming? Climate change? You had better believe it! Get out there and plant trees, in years to come there may well be backyard boat builders pleased you did!
I hope to catch up with enrolments and messages shortly.
John, rushed off his feet!
Wednesday 24th July 2019.
Talk about odd weather, after nearly being flooded here we now have the hottest weather ever recorded! Everyone melting 35 outside here and we have a cooling breeze! F6!!! So no sails out on the water again. West Mersea Regatta on the 17th, Burnham Week starts a week later, hope the weather settles down. What global warming, what climate Change? There are still many with their heads firmly stuck in ... the sand...
Had a donation in for the Eventide drawings, send to new member Selwyn.
Still not had Hamish's enrolment in, he is having a problem getting through, but the form appears to be working OK???
Had some more info in about the Lone Gull II being completed, we are starting a page on the restorers section... Click here to go there..
I am off for a few days now, back early August, good sailing!
John
Friday 19th July 2019.
The weather has been very odd of late, one moment hot and sunny, the next F5 and then torrential rain. At the moment thunder is rumbling in the distance and we are to expect even more rain, all day tomorrow too. Well at least I do not have to water the trees!
Hoping to escape to the boat Sunday, the forecasters are threatening a lovely day with F2's and wall to wall sunshine... how long will that last I wonder?
Had a couple of people have problems with the enrolment form but it tested out OK when I did a dummy run, one since has got through, so welcome Selwyn from West Yorkshire, he is planning to build a stitch and glue Senior.! We await progress reports!
Talking of Seniors I have just added one to the For Sale page. She is ashore in Weybridge Surrey.
Generally it has been rather quiet on the mails front recently, hope you are all out there sailing! If you have the weather!
I have found time to get to the engravers to have the new trophy's brass title plate made up and get a couple of small plaques made up, taken a while but getting there.
I have also altered the text font on last weeks Stoppress entry, not sure which button I had pressed, but it was odd!
Hope it is more readable now.
John, just waiting for the rain to stop....
Monday 15th July 2019.
I meant to add to the last entry a pic of the vessel we sailed nearby. It was a Thames Barge, a common enough sight on the Blackwater, but I did not know the name, 'Blue Mermaid'. When we got back I noticed an article in our local paper. She is the first Thames barge to be built in 90 years!

She looked smart with her distinctive, 'Little Ship Club', of Maldon, topsail. What I did not realise is that she is totally traditional, no motor! Not sure about the sense in that, all the Barges were fitted with motors eventually, made for avoiding missed moorings/dockings due to calms etc. Time will tell if she remains motor less, especially as she is to be used for disabled and and disadvantaged young people. Owned by the Maldon based charity, 'Sea-Change'. Cost?? Cool £3/4 million!
I also got a close up view of one of the Peregrine Falcons that (used to) live on the power station at Bradwell, apparently one pair have taken to nesting on the old Baffle off the power station! Magnificent birds. Did you know they were also the fastest? 240mph in a dive!!!! The Seagulls are worried in Bradwell these days!
Had a couple of people ask about our badgers.. today I got a few pictures, in the fading daylight! The Badgers, at least two of them, and the three fox cubs that visit us, now come along just before it gets dark, to feast on old bread and peanuts..
I was able to stand in full sight and snap these pics, our cats keep a wary distance! One was on top of the car! Neither the fox cubs nor the Badger are at all phased by me being there. And I chat to them, so they hear me! We have had two badgers and all three cubs in the garden at the same time with us, the cubs like to play and every morning I find 'toys', old fenders from round our garden pond feature, or footballs the grandchildren have left out, moved to all sorts of odd places.... So long as they do not dig up the garden, we love to see them, they can root around in our new spinney for worms and the like as much as they like. (And they do!) We know where the Badger set is and the owner of that plot of land is very pleased to be hosting them. It is only 30 yards behind our wood's boundary. Not sure how far the foxes roam and where their earth is, but they have 8 acres of wild nature reserve behind us now, in which to hide and a plentiful supply of rabbits to sort out too!
Back to boating!
Atlantic clipper For Sale
Bede sent in an EBay auction link of interest, an Atlantic Clipper as a project boat... asking £6500 and it looks as if there is not a lot to do, the location in Ireland may put some off though. Have a look, click here.
Hamish with the GH 28 has been in touch... After several months of work Nkwazi has now been launched and is on a mooring in Dittisham on the river Dart.
Sadly Hamish is having trouble enrolling, we are investigating, just in case there is a glitch, but we have had Gary enrol last week, so wondering if it is Hamish's end...
I have not heard again from the chap with the Senior 'Sandpiper' as yet, so have not added her to the 'boats for sale' page yet.
John
Saturday 13th July 2019.
Welcome to new member Kevin. Turns out Kevin has indeed got that Lone Gull II. Seems also the son of the chap who sadly passed away whilst completing it, took my advice and launched her, unfinished, to get round the E.U. Recreational Craft directive. Well done.

Lone Gull II, 'Jubilee Rose' arriving in Cornwall, see the waterline clearly visible from where she has been afloat.
Kevin has kindly offered the drawings he has with the boat, so we can scan them and offer them to others. Though sadly the mould appears to have disappeared, at least anyone with a hull could repair it to spec with these.
I will let you all know when they are available. Kevin asks if anyone knows of her early history from her days in Kent, along side the house, they get in touch. He is short of a rig, so though a Lone Gull II rig may not be forthcoming, there is a good chance of a rig from a GH 28 or even 31 would fit nicely, if anyone knows of a GH hull about to be broken....
Had some interest from a friend of a friend, in the holding tank set up I fitted to Fiddler's Green many years back, 2005! Where have the years gone! If you are contemplating it the company who made my tank are still busy making them, look at the article.. Click here.
Escaped for another day afloat Thursday, this time with my other long time crew Phil.
John and Phil relaxing, running up the Wallet.
The weather gods were more than kind, we had a great sail up the coast on the ebb, to Clacton, goose winged most of the way, and a close reach home on the tide, as the wind veered slightly.. the sun shone and the F3 was appreciated!

There are days when it all comes together, and this was one of them!
We even managed to finish off the last job on my list, fit the wooden backrests to the cockpit guard rails... All for comfort me. Tested all the kit aboard and the only problem we have this season is the 30 year old VDO log. It has stubbornly refused to shift from '000'. Though not relied on for navigation, I use a trailed 'Stowe Log' to have a check on speed, it is nice to see it working... So a job for next time, I have sorted out the spare paddle wheel and the old head unit, works, but the face has degraded from UV you can barely see it.... Should be able to work out where the problem is.... do not expect to be able to find a working VDO log of that vintage today on our EBay page though.. Cannot be that lucky... but then I did find an unused, as new, 30 year old replacement for 'Sykie' our tiller pilot on the Bay, works a treat!
We have been sent some details of a Senior, soon to be advertised on the site. Need a bit more info yet, but will be posting that one soon.
Now off to cut the grass, if I can get out there before the heavens open. Grey sultry day today... It is Wimbledon, so we should expect rain! talking to others in Bradwell they cannot recall a season like this, either rain or wind or both! We have been lucky to get out a couple of times, some have yet to venture out. Expensive hobby if you do not get to use them! A static caravan would be cheaper.
Went to visit my engineer friend yesterday, he is making a tool so I can assist the Database manager to square the holes in the top of his bilge keel to fit the new coach bolts, job pending! Hoping John can then get the repaired bilge keels shot blasted clean and galvanised, so we can refit them. Boat will be safer then, than on my 'Acro' props!
Off to mow a meadow,
John
Saturday 6th July 2019.
Happy birthday Sister Sue!
The rain is tipping it down, just back from the marina bar, it was nearly empty, apparently yesterday was OK ish and a few boats out, not many today.
Keith and I escaped afloat Thursday, my first time out this year... this time last year I had made it as far as Dartmouth, Devon. Not been the best of sailing weather thus far this year! Was called on our new all singing and dancing VHF whilst we were out, but not from a boat name I recognised, turned out to be Tim our WW man sailing on a friends Sadler for the day! I say sailing, I use the term loosely. We had given up and dropped the hook for lunch, they were drifting up sideways on the tide, nary a breath of wind!
Welcome to new enrolment Kevin Gray. At first no details, but after a mail from us, a response. He has the part finished Lone Gull II that has been lurking in the background for many years.... Was in Kent, then Chichester way now Cornwall, has to be the same one, hope Kevin is the man to complete her, pics and info to come....
I nipped down the the boat tonight to add some green (of course), tape to my rigging screws, a job I realised Thursday I had not completed. (extra precaution to ensure lock nuts stay locked!). Just finished it as the rain started... so the next job, fitting the teak backrests in the cockpit on hold for now.
May be off to a Classic Bike Show tomorrow, bit different, got my 1958 BSA Bantam out Wednesday to ride it to a Bantam meeting 25 miles away. Only got 15 miles when the back tyre exploded, good job it was in a 30 limit, exciting enough at 30 mph. Took the rest of the night to get the trailer to me and tow it home.
Tube replaced yesterday, so may be biking not boating tomorrow! So long as it stays dry!
Just adding an Eventide 24 to our For Sale pages... She is in Norfolk and ready to sail apparently... a basic boat ready to go for a low price....
The rain is still falling, not the best of summers thus far!
Just disturbed by a soggy moggy with a mouse! Thanks Bumble, now I have to rub him down with a towel like a dog and dispose of rodent! Another bit of food on the grass for badger!
John
Saturday 29th June 2019.
Welcome to another new member, Armin in South Africa with the stretched Eventide, 'Estrella Del Sur'. He is after a set of drawings to assist him with work on the boat, so I am assuming she is ply or timber... we have asked, hope to get some pics too.
Weather here suddenly feels more like Africa than England, thermometer climbing to 26 today, but here on the east coast that wind is knocking the edge off it, only F5 today, nut NE, cleared most of the boats off the river again! When will the summer of my memories arrive? Have those halcyon days afloat gone forever? What Global Warming I hear some still saying.....
Did some painting yesterday... my motor sailing cone. it is a simple 1/4 inch ply one. needed a coat of black. How many have one? how many out there know what it means when they see me hoisting it?? Sometimes wonder..
Doing a bit of varnish work too, there is hardly any on F.G., but I have half a dozen thin teak boards, shaped to hang on the guard rails in the cockpit, as backrests. After last years exposure they needed a sand and re-varnish.
Hoping to actually get the boat off the berth soon! Filling water tanks later...
Heard more about the Eventide Bede found on 'gum tree'. Seems the nice Yanmar and all the sails have gone, so at £500 no longer viable, sadly this sounds like another Eventide for the graveyard...
Think I spoke too soon about my ancient TomTom car/van GPS, drove miles yesterday with 'no satellites found' on the screen. Suddenly burst into life after I had been driving over 45 minutes, I was on my way from Essex to Sudbury in Suffolk on unfamiliar roads. Needed it. Some things are just not updateable! Time to bite the bullet and replace it. I am of the era where we repaired and cherished things, today most would have tossed it years ago just because it was old..! However I have to admit, if it no longer works and I cannot get it fixed or fix it myself....
As I type this the temperature has risen, the wind has dropped, Summer is back!
John
Tuesday 25th June 2019.
Last night hardly slept a wink, so hot and humid and even when the thunderstorm eventually arrived in the early hours it did not seem to cool it much. good time to cast off for a creek somewhere!
Instead I have sat and edited the Logs page and added the log that won the Seamanship award, Kathleen to Portugal. We look forward to the next episode Shannon!
It is nearly midnight and it has cooled to 18.5 degrees outside, far cooler than last night. The forecasters think we are in for very hot weather for a few days, and in true British style suspect we will get a few stifling hot ones, then more thunderstorms. Hoping to sneak out afloat very shortly.
Lastly a congratulations to Brandon, our grandson and one of my 'Fiddling Around' crew, he joins the Navy this weekend, something must have rubbed off!
John
Monday 24th June 2019.
Lucy tells us there was a mention in Yachting monthly, re the sad passing of Frederick Dennis Fisher who was the crew on board 'Borer Bee' 60 years ago. We did mention this back in April when his granddaughter contacted us. As Lucy said, 60 years of Eventides! Over 60! and I replied and what a lot has changed!
What would they have given for today's GPS plotters and the like, but they were experts in compass and charts, an art sadly falling into disuse.
I mentioned my TomTom GPS that I use as a speedo in my 50 year old plus van, had fallen foul of the latest global glitch. A friend told me he had gone on line with his old Lowrance GPS and found the company had a fix. I realised I had TomTom Home on the PC here and plugged my GPS in. Up came a notice warning me it was so old nothing would work, offering me a new one for £300! Ignoring this I pressed on and got to the 'update my device page'. I was 3 clicks away from sorting it, now works well again, even Billy Connelly's voice comes through again, somewhat muffled by the duff speaker!
So if you have a glitch on your GPS, seek out the fix, seems most manufacturers have one!
Bede Strong has found another Eventide for sale. This one is on Gumtree. I recognised the boat as 'Kinsman', owned and sailed so well by our late friend John Perrin. He was a Sea Scout leader in Leigh on Sea. He sold her to a chap in Wales who did not look after her and in later years she was seen on the south coast near Hayling Island, a group of youngsters started to care for her, John would have approved. however not sure he would have approved the name they gave her, 'Funky floater'!! She had a chequered history and was at one point sold for £1.00 when she was found stuck high on a beach! Re-floated she went off the radar for a bit, but seems she did not go far as she is for sale for £500 in Gosport. Hope she finds a new caring owner.
Shannon has been in touch and chosen a book from my library, on its way to you today Shannon. Must get his log up on the log page tonight!
William Williams, (no relation), has been in touch and wishes to sell up due to ill health, awaiting details for the pages.
Had someone else contact us asking if we could advertise items, they just found our pages on line. Sadly what they had to sell was more suitable for the ceiling of a yacht club or a museum. A leather bound 3 metre long gaff spar and a 2 metre long whisker pole! Suggested he try and sell it under vintage nauticalia!

Bluefin
Nigel and Heidi have been in touch, late of Senior, Eventide and Barbican fame. They have, they hope sold their 40ft 'Eastwind' in favour of a 37ft. Tartan 3700 – US built, that is more suited to their short term sailing plans . More accommodation , easier to short tack up the Orwell etc . Well built with Cherry wood interior and nice fittings , but not to be compared to the Passport 40's 13 ½ tons of bronze , fibreglass and solid Burmese teak !
Not sure about the colour of the chute though!
I meant to say we hope Christian with Lady Gertrude gets on his feet soon, had the misfortune to break a bone... ouch. He has done much to restore this stalwart lady, you will recall that years ago she was sailed round the UK, albeit over a long period, still quite a trip for a 24ft Eventide!
Information from Chris in the Netherlands, a very useful prop size calculator, free on line...
https://www.vicprop.com/calculator.htm
That's about it for today, except to say the easterly sea breezes that sprung up Saturday were perfect for me to have an afternoon on the boat, and get mainsail set. All reefing lines, outhauls and even the lazy jacks eventually sorted out, much to the amusement of the audience up on the marina bar balcony no doubt. That sail was up and down like a yo-yo!
Apart from the Seagull and the lifejackets, almost all onboard, just left for me to fill the water tanks and we are off!
Lifejackets! Two of mine inflated in storage?! Seems the garage and the plastic boxes were damp enough, even with the little heater on, for the paper capsules on the auto inflators to fail, pop, off went the CO2 bottles! When I looked at the expiry dates they were 2009! So I have had to purchase a few spare auto devices, I only had one spare here.. So by using our EBay page, got them for just over £7.00 each, a big saving, dated till 2023!
I have been down the post office weighing all the remaining CO2 bottles, how many others do this? I found one that had leaked some of the contents and was duff. Check yours.!!
Off to deflate the row of life jackets sat in the armchair, that are undergoing a 24hour inflation test, all these passed with flying colours! Not all do, before I set off round the UK I did all the same tests and 2 life jackets fell apart where the inflators glue to the air sacs. You must check them, your life may depend on them, or worse, the life of a crew member!
John
Friday 21st June 2019.
The summer solstice.

Morrigan's Path
Friends of ours, Ian and Sheena, who played at my birthday party a year or two back, are headlining the Stonehenge Solstice Festival! Ian is the foreman in charge of the Bradwell Marina Boat lift etc. You can get a taste of their music by clicking here....
Strange to think we are nearer next Christmas than the last one and the days are now drawing in!!! We have not had the finest of summers as yet have we!
I spent the last couple of afternoons loading the boat, a third van load ready to take down tomorrow, just hoping summer will not be over before I get all ready to use!
I can tell you the old MLR GPS still works, a few older GPS's have had problems, my elderly TomTom that I use in my van is struggling now. (Used it as a speedo, was far more accurate than the 50 year old speedo! Now it works when it wants to!). Have you fallen foul of the latest GPS glitch?
Another enrolment, a 'Friend', Barry Lewis in New South Wales, Australia. Sails a 13.5m Ali boat at the moment... No indication which of our designs he is interested in yet.
Finally, much belated, the Trophies....
The new Passage log Trophy was awarded to.... Me! (and my gallant crew!) For my account of the second part of my round UK log.... Fiddling Around.
The Seamanship Award has been awarded to Shannon with his Waterwitch 'Kathleen' for his account of the trip to Portugal and the trials and tribulations he overcame enroute.
A small plaque will be organised and the trophies suitably engraved.
In addition, and as an incentive to others to write up their logs, I will send a choice of a book from the collection of used MG titles I hold.
All for now, off to watch badger in the garden! He loves peanuts!!
John
Tuesday 18th June 2019.
This time last year I was crossing the Thames Estuary bound for Ramsgate. Yesterday however I have just managed to get F.G. back in the water! With the assistance of number one crew, Keith and the grandson, Brandon, we sorted out the rigging, had the mast raised and re-sorted all the mess of wires and halyards afterwards. Brandon had to use the heaving line to toss a messenger line over the spreaders, twice, to get halyards to the correct places! We got the genoa on, but far too windy for the main, but all rigging sorted, tensioned and mast pre-bend set up! Then the trailer recovered back home, a good days work and could not have done it without them. We all went home with suntans!
Got off to a bad start though, Neil the farmer only got 10 yards when one side of his tow ball adapter fell off the back of the tractor! Easily sorted with large agricultural boot though!
Was nice to be welcomed back by so many at Bradwell, seems they missed us! Well we are a rather different colour to 99% of the boats!
Waiting now for the rain to stop, thunderstorms to pass and my back to recover before starting to load my little Morris Minor Van with all the gear to shoehorn back aboard. Always marvel at where three full van loads of kit disappears to!
Already planning days out, when summer comes back, please do not tell me summer was today and that's it! Already tipping it down and more promised, with thunder and lightning and hail to boot!
John
Monday 10th June 2019.
You have to see the rain to believe it! Here we are, fast approaching the middle of the year, 14 days time, and its raining cats and dogs, cold northerly wind with it too. Visiting the marina Saturday hardly anyone has ventured out and the river always looks empty as we look over there. Seems today we have had a months rain all on one day here and it is set to rain for the rest of the week! Great.
Good news is I had a helper over the weekend, young Brandon. He is three weeks away from joining the Navy and at a loose end. Together we got the engine re-aligned, using a laser sight off an air gun, poked up the engine shaft coupling! Shining the light down the sterntube onto a plastic sheet stretched over the ends of the tube, and moving the motor till all was central. Then the prop shaft slotted easily through the new bearings and was secured into back of the engine's flexi coupling, all rotating smoothly.
Also managed to remove and clear out the heat exchanger, annual job, it was choked solid after just last season, unusual, it was all those miles it was used for! Always change the Jabsco impellor too. Every year. Old one was OK, but the vanes were appreciably stiffer than the new one that replaced it.... I have a box full of old ones!
All filters and oils changed (including the gearbox oil !) and antifreeze topped up. Ran the motor in the barn with my 5 gallon tank full of tap water feeding the engine via a hose to inlet fitting under the boat, and the exhaust water splashing back into the tank, it being hung on the stern ladder! Topped up with a trickling cold water hose all the time, as we lost a bit... but it meant we could run the motor for ages! Bled the fuel system through in moments due to the new Facet pump fitted next to the tank. Will be running the motor again ashore before launch day, just to be certain there are no bubbles of air still....
Job worth doing, well they are all jobs worth doing, for a trouble free season!
I will be refitting halyards next, then just about ready!
Preparing for launching, and my back appears to be getting better.
John, with fingers crossed and off to Osteopath tomorrow.
Thursday June 6th 2019.
75th anniversary of D-Day.

The 'Corncob' block ships!
Our Maurice Griffiths G.M. ARINA, was the man responsible for all the D-Day 'Corncob ships', scuttled with his special explosive charges, to form the outer breakwater for the protection of the beaches and the Mulberry Harbours. He told me he had to travel the length and breadth of Britain to oversee the fitting of the explosive charges, to so many different ships, so that when they arrived off the beaches they would sink upright and do the job. He had to do the job twice, as at the last moment, he discovered rats had eaten some of the exposed cables, so all had to be rerun in steel conduits! Just completed the job in time!
Watched the Dakotas fly past yesterday with the airborne troops aboard to do a parachute drop in France, the wife of one para, a near neighbour, stopped to chat as we waited outside for them, her man was on board. A stirring sight. We have so much to be thankful for. Most find it impossible to imagine what they went through to ensure our freedom.
John
Monday 3rd June 2019.
Where has half a year gone?!?! Tough the temperature has at last risen, so has the wind, 27 degrees Sunday and F6! Needless to say there were not that many sails visible from here, out on the water. Told it is now going to be unsettled for a week! Got a coat of sikkens on the gunwales and toe rail, but waiting for an opportunity to do cabin top hand rails and inside surfaces of toe rail... I will attempt to adjust my engine mounts too, when the back allows... A lot of toing and froing up ladders with the laser set up to shine down the stern tube! Going to shanghai a helper!
Still struggling with bad back here, one pace forward two back.. slowly getting there.
Welcome to two new members, Morgan with that Senior 'Mikros' and Liam with a beautiful Barbican, 'Awake'. Sadly though I have just added Liam's boat to the Boats for Sale pages. She is in Greece and looks great.

Awake
All for now, off to lay down in darkened room!
John
Tuesday 28th May 2019.
Been a busy week, sorry for delay writing it up here.

Had a mail from Christian about the well travelled E24 'Lady Gertrude'. She was sailed round the UK some years back, quite an achievement in a 24! There was this photo of her ashore looking very smart. Yet to find out the extent of the restoration.
Geoff has let us know that the Senior 'Mikros' has a new young owner. Advert removed. Waiting to hear from Morgan Reynolds with a membership form!
Heard from David the former owner of 'Wind Sand and Stars'. Still trying to find where she is now...? Once owned by a professional wrestler, Sir Atholl Oakeley
She is a 27' steel boat built by Kesteloo in Holland.
Sir Atholl Oakeley kept the boat near Lynmouth (Porlock Weir?). On reflection I'm not sure if he was the first or second owner. The boat was originally named 'Cote Bleu', then (unofficially) 'Dunno'. We changed her the name to 'Wind Sand and Stars. She is a registered British ship.
More on Atholl Oakeley her https://en.wikipedia.org/wiki/Atholl_Oakeley
Many thanks,
David
Can you help put David back in touch with the present owner?
As for me the back has not been too bad, so I have managed to get the antifouling done, and with the assistance of grandson, polish all the paintwork, she gleams! Also matted the 'bright work' in readiness for a quick coat of Sikkens. The bowsprit has had its last coat of Sikkens and looks brilliant, now out in the weather (rain!) to harden..
I have also managed to refit the repaired Deep Sea Seal to the inboard bearing housing, in the garage... Can see it is square and true now. The water sealing surface smoothed off! Shaft and prop, bearing and seal about to be shipped off to the boat to be refitted. Not today though, been too busy catching up with my Seagull customers after the long bank holiday weekend!
Has not been a bank holiday to be afloat, cold Northerlies and rain, so still not missing any sailing weather. River has been devoid of sails most of the time!
A week to ten days and I should be ready to launch though, summer can start then. Grandson Brandon is off to enlist in the Navy at the end of June having passed all the test they have set him over the last year or so. We have already arranged for some sailing days together in August, as he gets a month off! Very pleased he has at last got in!
Now all I have to do is get the boat in!
John
Tuesday 21st May 2019.
The days are flying by and today has been the first day for a long time that it has really warmed up, still a cold NE wind though, but good weather for antifouling!
Very pleased to welcome two more members to the group, and especially pleased that one of them, David, is taking on the task of refurbishing 'Pegasus', an Eventide 24 owned and sailed for many years by our friends Bruce and Viv. David's father is a friend of theirs and David is doing the restoration for his dad, and I suspect for Bruce and Viv's benefit too. Be great to see her back in her former glory! Sailed in company with them many a time.

'Pegasus' sailing beautifully, taken a few years back"
Welcome too to Richard in West Yorkshire. no boat information as yet, so joined as a 'Friend', (no vote as yet!). Hoping to find out more, maybe he has a boat he is looking at buying?
I have just added a nice Golden Hind 26 to the For Sale pages, 'Swatchways Rambler', all surveyed and ready to go...
Noticed the other GH26 that was on EBay appeared again, but did not sell a second time? Thought the starting price at £2k was very realistic, and even the 'buy it now price of £3k was not silly. But no takers. OK needed some work, but really are there no buyers out there.. Has the bottom really fallen out of the used boat market?
I keep saying we have seen the 'Golden Era' of small boat sailing, as the boatyards are full of 20 to 30ft GRP boats that no one can sell, prices tumbling and more and more boats being abandoned at the back of yards.. Berths becoming vacant in marinas and in the creeks round here dozens of moorings empty or removed!
Sadly most of the older wooden boats, if uncared for, have now gone totally, bonfires at the back of boatyards.. All those dreams... Seems no one today has the time, the expertise, nor the pennies, to do what we did 40 years or more ago.... Roll our sleeves up and get stuck in, learning as we progressed....
Speaking to others I get the impression that those marine experts/engineers we used to call on to assist us amateurs, are fast disappearing too....
I visited one of the last remaining experts round here and picked up my prop shaft and prop, along with a nicely re-made, new Delrin inboard bearing to refit... this chap is an artist in his workshop, great to watch! He now only works a few days a week.. He has made several items for me, from ideas and drawings I have devised, the fold down, fish finder transducer bracket and the telescopic radar mast are just a couple of recent successes. Without these guys our ideas would have stayed on paper.
Hope to be fit enough to get down to the boat to antifoul and to refit the prop shaft and bearing this week, back permitting, still getting twinges.... Just got to be careful.... I only have a couple of jobs to do then, polish the hull and run a Sikkens soaked rag over the lightly sanded gunwales...
I am also fitting a carbon brush contact onto the propshaft, to connect the Anode to the shaft, before I had used a simple strip of stainless, but it wore through, all helps to protect prop and stern gear from electrolysis. the carbon brush set up will cause less wear on the shaft, it has a slight groove worn in it where the old bit of stainless rubbed!
Got another coat of Sikkens on my bowsprit today and hopefully will keep adding coats over the next few days. Then it just has to harden before launch day.... Tiller already good and set.
Send out drawings of the Golden Hind 31 and of the Eventide 24 and 26 today, to restorers. Hope they assist them.
Summer is coming, time to be afloat!
John
Friday 17th May 2019.
There is something about varnishing that is so relaxing and rewarding. Yesterday I finished the preparation work, the wet and dry sanding with white spirit and then de-dusting with a tack rag and was able to apply a coat of Blakes Yacht Varnish to my tiller. The feel of the smooth, sanded down varnish work, the smell, same every time. Fitting out season for real and boating anticipation.
After gently applying a coat of the varnish, all the while carefully rotating the suspended tiller in the light, to ensure no holidays, (missed bits), I closed the garage up to reduce the chances of dust spoiling the effect and retreated outside with the bowsprit plank supported on trestles and sanded off years of Sikkens stain. It was the first time in 30 years the timber had seen daylight. The Afromosia's grain and colour was spectacular, but I will be covering it again with fresh coats of Sikkens soon. Had to come off as there were blisters forming under the many coats that I have applied. The smell of the sanded timber, Ahh...
I thought I had been doing so well to be able to do this till I stopped, then I could hardly move. Resting today, bad backs need resting!
I ran my prop shaft, the inboard bearing holder and the spare Delrin plastic bearing into the engineer this week for him to sort, should be back early next week. I might even have the bottom antifouled by then, back permitting! Should be an easy enough job slotting the shaft back in... (Famous last words!).
I managed to repair the face on my 'Deep Sea Seal' by judicious use of my belt sander, clamped it in the workmate and then carefully sanded the face of the seat, rotating all the while, so I had a square and even face on it! Another job ticked off the list and £200 replacement cost saved!
Had a great response from Jason in America about the comment I made re 'Big Crawling Rock Lake'.
Hello John,
Thank you for taking the time to write a personal welcome email!
I read Magic of The Swatchways a few years ago and have been a big fan of MG ever since, that's actually how I happened across your owners group.
I currently sail my own 15' stitch & glue design on our lakes here, but dream of building a larger boat ... some day. And you guessed right, I'm interested in the plans on the Eventide owners group website.
P.S. "Big Crawling Stone Lake" is named for a large, nearly submerged rock. The rock is shaped such that when viewing it from the water, it appears to move 20 ft or so each summer as the water level changes ... and then it returns to its original "apparent" position each spring when the water level is at nominal high again.
Thanks & Regards,
Jason Hoff
Good to hear there is a valid reason for that name!
Heard from the owner of the GH 'Mallibee'. Adrian and family have withdrawn 'her' from sale and intend training the family up, for her future use, grand idea!
Hi John , it is still a bit chilly down here as well to be honest if you get out of the sun, we are not in the water yet, putting in a hot water system and power shower and added a few mods to the Bukh 20hp engine to make it indirect cooled and added a heat exchanger (remote) and a water cooled exhaust jacket as well , if it all works I will send you some photos to use on the site , might interest some folk, will make a weekend away a bit more civilized, well that's the hope ! We shall see ! Kind regards Adrian
Calling 'Mallibee' a 'she', it trips so easily off the tongue but heard of a museum somewhere who had the gender scratched off a notice they had on display by a vandal. Instead of pursuing the miscreant, they opted to change the signs to read 'it' or other gender neutral words. The world has gone mad. My boat will always be a she, even though she has a 'gender neutral' name! (Fiddler's Green is a mythical place, not a person!).
Have a search of the web for this:-
https://www.ebay.co.uk/itm/123766415266?ViewItem=&item=123766415266
<![if !supportLineBreakNewLine]>
It is the GH 26 Bede found on EBay, she is back, has to go to a member surely, anyone looking for a Golden Hind 26 to titivate! £3k gets it! A real bargain...<![endif]>
<![if !supportLineBreakNewLine]> Waiting to get the enrolment from Dave in the States, he is wanting a set of drawings to actually build an Eventide, great news!<![endif]>
<![if !supportLineBreakNewLine]> All for now, the varnish brush calls!<![endif]>
<![if !supportLineBreakNewLine]> John<![endif]>
Saturday 11th May 2019.
The heavens have opened and the wind blows! Summer must be here! Really odd weather in the UK, cool and windless, followed by torrential rain and gusts of F6, ideal sailing weather.
Had a reunion yesterday with colleagues from 25 years back, used to work with them and sail with them, conversation came round to the weather and all agreed over the last 20 to 30 years it has changed. So much so that one friend had sold his large Bavaria as it was no fun, the other had not used his for several years.
Mine is still laid up because I am, seems I may have trapped a nerve low down on the spine... Hoping it gets less of a problem so I can get to the boat and remove the inboard bearing housing, have to replace the inboard bearing in it. I had replaced the original Tufnol bearings with Delrin, gently worn, after over 25 years of good use..... Sadly it seems you can no longer buy this sort of bearing in Tuphnol/Tufnol or Delrin, 'off the shelf', they have to be made.
The outboard bearing was made in Delrin and fitted before my 'Fiddling Around' trip and is still in situ and unworn, made of this wearing plastic. Still not too sure why the inboard bearing came to grief, it appears to have melted and stuck to the shaft, (maybe too tight?) Then the bearing simply rotated with the shaft, in the housing, and still supporting the shaft. so you would never know unless you took out the shaft as I did the other day.... No discernable play....
So I have just bought a length of Delrin/Acetal plastic by using our EBay page, for my local friendly engineer to machine a new bearing from. Cost was less than £12.00 and I have length of Delrin rod long enough to make 4 replacement bearings!
Many boats today have 'Cutless' bearings either end of the sterntube of course, with water injection, those bearings you can buy easier on line or in chandlers as they seem to wear rather quickly, so there is a high demand! Told they have a life of as little as 5 years!
Despite the extra engineering work I have to do, I am certainly not missing much sailing!
Welcome to a new enrolment, Nick in Pembrokeshire who has become the new owner/keeper, of the Barcarole 'John Humby'. Some may remember it as 'Meriel' when Roger owned her. He passed her to Hugo who sadly passed away, leaving the boat mostly restored we understand, in Wales. Hoping to get updates for the Restorer's page and finally see her back afloat.
Welcome too to Jason in the USA, he has joined as a 'Friend' and at the moment sails a large traditional dinghy, hoping to find out if he has designs on building, restoring or buying one of our boats. Seems he sails on a stretch of water by the name of 'Big Crawling Rock Lake'! How do they make them up! I post Seagull spares to hundreds of customers in the States and it would appear they must have had competitions when they founded communities out there, in the pioneering days, to get the most bizarre names, I've seen loads.
Heard from Roger of the 'East Coast Pilot' and the 'Crossing the Estuary' book, he has sent this in for us, a tempter for later in the season when the sun does shine!
SW Sunk Swatchway
With the very kind assistance of Colin Stroud and his vessel STARDRIFT, a survey was conducted on Monday 6th May, 2019. Colin's help was invaluable. Some company is excellent and several people have already asked if they could accompany me. They will but Colin's offer of assistance was especially helpful as my boat is still ashore waiting for launch! For those who are interested and have given offers of assistance, there are some other surveys such as the Spitway and Little Sunk once I am afloat.

The survey was successful and interesting. The good news is that the swatch is very viable and looking no signs of filling in. The swatch has, however, migrated slightly to the north-east. The consequence is that although the old waypoints still worked, the waypoints need adjusting. The knoll to the south is very steep and we found it was possible to be in 6.7m of water at Chart Datum only 200 metres away from a drying point of the knoll. So the waypoints should migrated as well.

We were collecting data in the last three hours of the flood. We found the flood tide ran hard from the east to the west (i.e. from the Black Deep to the Barrow Deep) and I expect the opposite will occur on the ebb. If the tide runs hard both ways, this bodes well for the continuation of the swatch in this place.

The new chartlet is available now on: http://www.crossingthethamesestuary.com/page29.html. Click on the image of the chartlet to download the jpg format or click on the button for the pdf format.

The swatch is the same as before in 'shape' The west side has 6 metres or more of water at chart datum. From the Mid Waypoint the depth reduces from 5 metres to 4 metres for most and then down to 3.8 metres towards the end of the swatch. Generally the eastern has had a broad 'plateau' of 4 to 5 metres for most of the east side. In general depths in that area have improved a little. At the right end of the east side, the shallowest water can be found but you will find close to the waypoint there is still 3.8m at chart datum.

If you have any problems accessing the images or any questions, do please let me know at info@crossingthethamesestuary.com

Have some good times.

Roger
As the thunder crashes and the puddles grow, feel sorry for all of those with events outdoors.
Roll on the real summer!
John
Friday 3rd May 2019.
Well I have been set back a little. Not only have I yet to sort out the DeepSea Seal, I removed the stuck part from the stern tube but now have to restore the seal surface by sanding out the odd shaped groove caused by the thing being crooked, I also found the inboard bearing on the prop shaft was damaged, seems it welded itself to the shaft and then rotated in the housing! Bearing removed.... new bearing to be made and fitted.
Then to crown it all a visit to doc's confirmed I may have done a disc in my back again! So popping pills and being careful. Its a trial this getting old thing, but better than the alternative!
On the mail front we have made a contact with the Junk Rig Association and will be swapping links.
The Medusa 25 'Tillyanne' appears to have sold in Scotland for just over £1k.... Roger who contacted us about her changed his mind, so we await to see if the new owner will step forward.
Had a mail from our friends at East Coast Pilot. already downloaded the new free chartlets of the Deben and the Ore, when I get afloat they could be useful....
Dear John

Once again it's that time of year when we publish the new 'chartlets' for the River Deben and River Ore entrances. Perhaps it might be useful if I explain how these chartlets came about.

Trinity House survey the two river entrances each Spring, and normally would provide the data for their surveys only to the UK Hydrographic Office. However, some years ago it became apparent that the potential scale of changes at these entrances was such that the relevant detail on UKHO charts would be out of date before it was even printed.

ECP's publisher, Imrays, who are of course also chart agents, approached Trinity House and the two parties came to a unique arrangement whereby this particular survey data is passed to Imrays soon after it is gathered, and Imrays then produce the familiar chartlets. The other part of the arrangement is that Trinity House agrees and signs off the chartlets, and that then, only then, do they get published online, and only on the East Coast Pilot website.

The chartlets then normally remain unchanged until the next survey, so any extra remarks or advice to do with pilotage are added by us in the form of the note that is included in the download from our site. That note often changes as the sailing season progresses and we add our own experiences of the entrances to those of readers who write in to tell us, plus, of course, advice from our two on-the-spot Honorary Port Pilots, John White and Philip Attwood.

So the advice note might change during the year, but the chartlet won't - indeed we are not allowed to change it unless there are special circumstances, such as a serious storm that dramatically changes an entrance and itself might trigger a new survey.

So, that's the background. As usual you will find the chartlets on ECP's 'Downloads' page and as last year the downloads also include an aerial photo of each entrance provided by an ECP reader.

News Items and Book Updates

News items and book updates continue to be added on our website as usual, although during the winter months these certainly slowed up. Remember that if you've bought a copy of ECP recently, a complete listing of all the current updates to the 4th Edition can be downloaded from the 'Summary by Date' page.

Out and About

Garth and I have been involved in quite a few talks at clubs and conferences during the past winter, but both of us are now busy, like many of you I expect, putting finishing touches to boat maintenance and improvements for the summer. We wish you well with it all, and hope you have a great summer's boating.

Kind regards,

Dick Holness

Co-author and webmaster

East Coast Pilot.

Follow us on Twitter....at @eastcoastpilot

Header photo taken by Dick Holness - a fine day for sailing on the Orwell.
Signing off to go and rest my back,
John
Tuesday 30th April 2019.
The Swallows are here and the Cuckoo is going crazy out there! Now I know its going to rain!
With that in mind and after having more computer troubles, I abandoned the office and took advantage of the weather today, sunny, a very, very light north easterly, perfect for a bonfire in the fire pit in the large open 'camping' area of our new Spinney.... as any smoke would be carried away over the fields and not annoy anyone.
Though the brushwood was last years prunings and was dry it did not want to light with paper and a match, so resorted to my normal method when wood is reluctant to burn. Use old hand held flares.
I had 2 white and three red left in store, dated expiry 2016, taken off the boat 3 years back when I replaced the pyrotechnics with LED flares.
Do not rely on old flares. One white and one red failed to ignite! Took all the rest to get it going.
Good job done all burnt up in a couple of hours, but a lesson in flare reliability. These were 'Icarus' make.
I have to say I have rarely had a problem with the 'Pains Wessex' ones and consider them far superior, but when I bought my last batch they were not available. Pains Wessex flares have to have the base struck on a solid surface to make them fire, or hit with your other hand from below. Sometimes not that easy, but the other make is fired by tugging a string attached to the 'business' end, which erupts to a foot long flame... you need to be careful with these!
The LED ones I have now are less than £100.00 sounds a lot but the last pack of flares I bought were over £60 and only last 60 seconds, the LED ones last 5 or 6 hours, then you put fresh batteries in! No contest!
Had yet another enrolment a day or so back, Bruce in Australia, yes really! Bruce has just donated for a set of the Barrier Reef 38 drawings. Welcome Bruce.
Another member, Brian with a GH being restored, has just contacted us re the DVD of GH drawings we now have to offer.... Waiting on his donation so we can send them.
Working on an 8ft dinghy at the moment, not to use in anger, but as a garden feature for my daughter! Far too small to be safe! Fun though, will have holes drilled in the bottom and be used as a planter. Wonder how many other little GRP dinghies end up that way. Much prefer to use a safer inflatable!
Seen any Eventide planters anywhere?
John
Friday 26th April 2019.
The first Cuckoo has been heard here and I have been told there are swallows, but not seen one yet, so Summer is here! Official. Rain forecast!
At least we got the rudder bearing fixed and the rudder refitted yesterday. Tiller waiting to be varnished! Getting there, slowly. I removed half of the offending Deep Sea Seal and it is as new, hoping to get the other part, glued with Sikaflex to the sterntube, off today, had to make a small tool to slide under the edge of it to release it... Later today.... Looking at it now I can now see its crooked, no wonder it leaked!
Another new enrolment. Welcome to Armin Bekker in South Africa who has bought the stretched Eventide (28ft) 'Estrella Del Sur'. Hope to see some photos soon. By all accounts 'Estrella' has been laid up ashore for a very long time, at least 17 years!
Has anyone had a problem with GPS?
I have an old TomTom Sat Nav I use in my old van, mainly for the speed reading on the GPS as it is far more accurate than the 50 year old Morris Minor speedo. However a few weeks ago a warning was issued that some older GPS sets may not be able to work correctly after a certain date as their internal programming clocks were counting down to a zero, rather like the Millennium bug.
Seems my ancient TomTom was one effected. (Go XL) The time fails to all the zeros and no satellites picked up till you have been driving 15 minutes or so, then you get either time or map. Not both! Now wondering if the old MLR GPS bought probably 20 years ago for our boat, will still work, when it's plugged in this year?
Wonder if anyone else had a problem and is there a fix?
Lastly another plea for a new 'Fund Manager' Brian is having to retire. Simple accounts, any volunteers?
John
Thursday 25th April 2019.
Members have drawn my attention to the EBay sale of the GH 28 'Countess', down on the Dart. She sold for a very cheap £2k, approx. With a new 3 cylinder inboard diesel! Wow someone got a bargain, assuming no rot anywhere! There are a lot of wooden boats, albeit this one was cas-covered, selling for silly money.
Wooden boats do take a little caring for. But none of it is rocket science. Just needs a little learning, time and a little money. Hope enough come along to care for our craft so they are still sailed and enjoyed in the future.
Off to my boat later, to refit the rudder I hope. New bearing. Another job ticked off the list.
John
Monday 22nd April 2019.
Spent the afternoon today repairing the rudder bottom bearing, like so many others fitting out time! Not many sails out on the Blackwater today, to be honest could not see seaward at all for the fog! Good day to be working in the sunshine. Just waiting for epoxy repair to the pin on the rudder to set then rudder is to be lifted back into position and lower bearing 'Sikaflex-ed' into the skeg bearing holder. That will last another 1,000 miles!
Managed to go over the whole underwater area and scrape off a few flaky bits of antifoul and epoxy up a few little blemishes, so now ready to antifoul!
Applied a mix of Bi-carb and Kettle de-scaler 'Viacal' to the prop blades, that took off the slight film of lime scale like deposits, then I began to polish the prop. I used battery drill with a small polishing mop and metal polish sticks, takes a while but will soon have it gleaming again.
Finished off the afternoon, upside down in the cockpit, working through the access hatch at undoing the prop coupling so I can slide the prop shaft back to remove and repair/replace the 'Deep Sea Seal' that leaked on my round UK trip. Never had a problem before but this time I could see the faces were out of alignment so it did not stand a chance.
Found I needed three 10mm bolts to force the coupling apart and for some reason could not find any on board? Odd, sure I have used them before.... Must have put them in a really safe place, cannot find them! So back to base and I have just used our EBay page to buy some!
I have investigated a cheaper stern tube seal by 'Radice', or another by Tides Marine... I will wait till I see the extent of the damage to the Deep Sea Seal.
No mails in over the weekend. Oh tell a lie, one from a member trying in vain to register on the Forum... Not sure yet what he has tried to do, as other members are logging on OK.
I hope most owners are out there sailing or ashore enjoying varnishing!
John
Sunday 21st April 2019.

Happy Easter!
Yesterday the sun blazed and boatyards all over the country must have been abuzz with activity. At long last even I managed to get to my boat and tick a couple of jobs off. How do you move 4 ton of boat backwards an inch on it's trailer? Answer, Carefully! With the assistance of a borrowed jack and a couple of small ones of my own I managed to lift Fiddler's Green and push the boat back the inch needed to reduce the excess nose weight! I also managed to replace the brake cables on the trailer too. Dirty job grovelling underneath in the dust and getting grease over me!
Before I left yesterday I struggled to remove the tiller from the socket on the top of the rudder stock, after barking my knuckles, managed. Today hoping to lift rudder off the stern with the assistance of a friend, so I can check and replace the bottom bearing. Well worn after all those miles! An easy enough job though, have several spare tuphnol bearings and the new tube of Sikaflex to secure it.
See the Classic on EBay with the MG rig did not make its reserve... bidding got to nearly £6,000 though, more than many sell for these days.
'Countess', the GH 28 down on the Dart is for sale on the Bay, see:- https://www.ebay.co.uk/itm/Sailing-Boat-Yacht-28ft-6-Berth-Great-Classic-Yacht-inc-10-months-Mooring/123735153976?hash=item1ccf309d38:g:KqQAAOSw~7JccuZO
Thanks to Bede for drawing this to our attention, price at the moment is just short of £1k with a brand new motor worth £3k! Worth a survey.
Not heard from Hamish or David, new owners of an Eventide and WW respectively, awaiting enrolments?
Heard from Hannah with the GH 26 'Swatchways Rambler' that I spotted in Walton on Naze last year, she is having to sell, advert shortly.
Off to tick another job off the fitting out list.
John
Tuesday 16th April 2019.
Halfway through April and it is only just warming up again, after that false start a month back. I have yet to start fitting out, as a lot of others, found that cold wind just too much.
Had an interesting mail in from the granddaughter of Fred one of the crew of 'Borer Bee' during her epic voyage from Singapore to the UK back in the 1950's! Boy was the world a different place then! Sadly Fred died, afloat to the last, aboard a cruise ship in the Med! Charlotte asks, where is 'Borer Bee' Now? Last we heard in Scotland? Any one know?
Just added some photos to the advert for the Senior 'Mikros' to the 'For Sale' pages. This Senior is 'Ready to sail', just add water!
The Medusa on EBay sold for just over £800, a snip!
The Smack replica, with the MG gaff rig plan, sold for a realistic sum too. Just short of £6,000.
Heard from David, he is the new owner of 'Dawn' a WW. in Essex. Awaiting the enrolment.
Mat our Senior Rep has just sent in an update for his Senior 'Bethem' on the 'restorers pages..' I have just added the updates.
Our delayed Annual Meeting is nearly ready for members to 'Attend' on the 'Private, Members only' section of the Forum. Those who have not already done so will need to contact us to be verified and get the pass codes for the Forum and the special 'Private, members only' pages. normal mail address enquiries@eventides.org.uk
As the temperature gently rises, so does the enthusiasm, see you on the water,
John
Wednesday 10th April 2019.
I was hoping to do a little boat work this week, but we have a 'lazy' Northeaster here at the moment. 'Lazy'? Yes because it won't go round you, but straight through! Bitterly cold out there. At least the sun is out though, hide behind glass and it is a lovely day!
I have just sorted out some flexible galvanised cable and clips to repair the brake cable runs on my trailer. I will be waiting for that wind to drop!
Another couple of enrolments. Welcome to Dragen, in Serbia looking for the drawings of the WildDuck, hope to hear back from him.
And to Natus in The Free State, South Africa, looking to buy a local Eventide. Will let you know which one, when he tells us.

Went to our EBay page last night and to my surprise there was a 25' Medusa on there! A long way from here up in Stranraer, Scotland.... but the price is silly cheap at the moment. £10.50p!! Would expect it to make £750 to £1,000 at least! Nice MG design. Like a round bilge Eventide.
See https://www.ebay.co.uk/itm/333146842845
Spent a lot of time over the last week or so sorting out the drawings and info on the Golden Hind 31 (the GRP version) that we have accumulated, with the assistance of one of the last builders Mark and several owners who have shared documents with us. After falling flat on my face a couple of times I now have a DVD/CD of all the available info. the interior layouts, the laminate specs, alternative rigs and even the wheelhouse option. Mark has also added a whole raft of photos and explanation for those fitting or refitting bilge keels. All interesting stuff. so now ready to send these out to members for a small donation. In the UK £5.00 over seas £10.00. Members can mail us at the normal address. enquiries@eventides.org.uk
Re the two trophies we award, the 'Barry Sturrock Seamanship Award' and the new 'Passage Log Trophy' awaiting confirmation from the Steering group as to who they are awarded to.
The result will be published on the new 'Private, Members Only' section of the Forum. With that are the minutes of last years meeting, the reports and accounts for the last year. (A couple awaits, but will be published shortly.). There shortly will also be a section where you will be able to comment on the reports etc. This will be opened when all the Annual Meeting reports are up on there.
If as a member you have not already joined the Forum, contact us to get the members normal log in password and the extra new password to access the 'Private' area. We of course will have to check that you are enrolled, before releasing passwords! Pleased to see more members are making use of this facility, but still only a fraction of the 1650 plus who have enrolled with us.
The Forum also allows you to contact other members of the Forum, without revealing your mail address or other details, until you want to. It is called 'Personal Messaging'. The Forum communicates with other members as a third party, without revealing any details, to keep data safe! Clever.
Sitting typing this and looking out of the study window at a clear blue sky and bright sunshine, have to keep checking the outside thermometer read out near me, to realise I am better off in here today.
With wind chill, its just 4 degrees outside!
John
Friday 5th April 2019.
Hamish has been back in touch. He opted out of the GH with soft patches and instead had purchased the Eventide 26 that has been on and off of EBay. He is about to enrol and hopes to sort out the rig and then get her to the Dart where she will be based.
Shame about the GH. Hope the owners will do the work needed to save her.
Bede has spotted an unusual one tucked away on EBay, a quite 'recently built' smack replica but the interesting bit is the rig was designed by MG, Gaff rig!
Click here to look at her:-
https://www.ebay.co.uk/itm/TRADITIONAL-CLASSIC-GAFF-RIGGED-YAWL-A-LOT-OF-BEAUTIFUL-YACHT-A-UNIQUE-ONE-OFF/293035343949?hash=item443a44804d:g:Gp0AAOSw2s1cm77L
I have just added a lovely Senior to the 'For Sale' pages. She is ashore in Herefordshire.

This boat has been sailed all over the place, as a trailer-sailer, West country, France and even at Bradwell!
Heard from member in the Netherlands, Chris, he has found a couple of links that members might find useful..:-
<![if !supportLineBreakNewLine]>
<![endif]> https://www.amazon.com/Devlins-Boatbuilding-Build-Stitch-Glue/dp/0071579907
http://www.duckworksmagazine.com/00/DM2000/columns/slogging/ApplePie/ApplePie2.pdf
We are working on the Annual Meeting situation. The Meeting will for the first time, be held on line on our Forum, in the private 'Members only' section. When we are ready to 'go live' members who have applied for and got the extra pass word will be able not only to read the reports etc, but be able to comment on them. If you have not already registered on the Forum to be able to post massages, (remember only 'Friends' and 'Owning members' can post...) Contact us so we can verify your membership and give you the Forum joining code as well as the new 'Members Only' section code.
Fitting out seems to have ground to a halt with the temperatures taking a dive again, will be another week or so I suspect. Speaking to someone just outside Anstruther yesterday he has 2 inches of snow and it was coming in horizontal. He was not working on his boat yet! Too busy trying to save his lambs! Hope the weather improves for them!
John
Wednesday 3rd April 2019.
We have had another new enrolment, from Joel in France with the superb 'Water Ratty' the only Noontide to be built by the Conyer yard.

As you can see she still looks good! I went on board her back in the 1980's and wrote a review of her for the old assoc., as a result, Maurice read it and approached me, asking if I would like the drawings, (made in pencil) of the prototype he designed for ply building. Of course I jumped at the chance and later these were redrawn in ink and checked by our friend and designer Colin Faggetter. They were the drawings of the 'Riptide'. M.G. had also included the outline of the 'Noontide' on them and we included them. Many have been built, a powerful boat, capable of epic voyages. The steel 'Noontide' has of course been copied in steel by some home boat builders, using our Riptide drawings.
Had sad news in this week of the death of one of our early supporters, Esther Smith. together with her late husband Jim they were kingpins in the old assoc and appalled by the actions of the then committee back in 2003, they threw their weight behind us. We were approached last week by their grandson, he informed us of the loss. He was looking for the Eventide they built and that stars in the building video we sell.. 'Neptune's Nereid'. Last we heard it was in Sandwich in Kent having been restored, but not re rigged. Do you know where she is now? Be nice to pass the info back to the family.
Reminder we are still looking for the Eventide 'Minthami' a stretched version at 27ft.
I have had details of a nice Senior for sale that I will be adding to the 'For Sale' page shortly. It is member Geoff's boat 'Mikros'. He has swallowed the anchor.
Had a mail from new associate member Robert. "Carregwen" was a one-off MG, see pages 270 – 271 of "Dreamships". She is in a yard somewhere in Dublin, possibly in a bad way.
Sad to hear after he spent many hours restoring her 40 years back..
Had a mail in from Frank with the Medusa 'Wisp', that we saw in mylor on our round UK trip last year. All painted up and looking pretty, Volvo serviced and ready for the season. Hempel 'cobalt blue' and 'Supplyshed' 'ivory'! I had not heard of 'Supplyshed' but Frank recommends them.

See the Eventide for sale on EBay has sold for a third time, yesterday, for about £750 this time.... wonder if it was third time lucky. For what was on offer, it was a fair price.
Lastly we had a query from Hamish who was looking to buy an early GH and wondered if he could get away without doing anything after a survey found evidence of soft timber in the hull.
I send a resounding NO! It must be tackled and fast, if the suspected rot was not to spread and destroy the vessel.
I do not think he liked the response, as I have not heard back. Am saddened he had to ask.
Look after our ply boats and they will in turn look after us and our families, neglect them at your peril!
Having nearly shaken of the nasty bug that got me a couple of weeks back, I am now nursing my back to let it get better before I return to fitting out.... I have to repair/replace the brake cables on my trailer which means crawling underneath. It can wait a bit!
John
Tuesday 26th March 2019.
Welcome to another new member, Robert in Skibbereen, Ireland joining with a Falmouth Pilot as a 'Friend'. Not sure if he has his eye on one of ours as well, will let you know if he is hoping to buy one.
Visited Skibbereen in 2016 when Darian and I had a two week tour all round Ireland. Fascinating, beautiful country. Skibbereen is the home of the Famine Museum and population archive of those times. We were hoping to trace Darian's Irish ancestors who left in 1860 or thereabouts, but sadly we drew a blank. We learnt a huge amount about Irish history though. Planning to return. Even thinking about a boating trip on the Shannon!
Had a couple of people in touch regarding selling boats sadly, and have details of one I'm adding to the 'For Sale ' page in a moment. The other, is an Eventide 24, 'Tarka', for sale down in Kent, the owner is sending details.
See the Eventide 26 for sale in Torpoint, Cornwall, is back on the market a third time on EBay, seems maybe buyers pulled out? That appears to be common on the auction sites. Frustrating for the seller. Hope it is third time lucky.
I have committed my pennies to the annual marina fee, ouch!... As my back is greatly improved. However I am still having difficulty shaking off a real nasty bug. Darian has been laid low with it a week now and on the doc's pills. May be a good thing we cancelled the Annual Meeting, not even sure she will be well enough to go out Mothering Sunday, as it is!
We dropped by the boat barn today just to check on F.G., but till I am firing n all cylinders I will not be starting my brief fitting out. Hope you are having better luck.
John, sipping the Lemsip... and barking like a Sea lion!
Post script, heard that Robert was once the owner/restorer of the MG designed 'Carregwen'. Where is she now?? J.
Member's Annual Meeting
Postponed!
Did not realise it was Mother's Day
If, as a member, you would like to attend the re-scheduled meeting and need more info..
Contact us at enquiries@eventides.org.uk
Thursday 21st March 2019.
First day we have more daylight than dark!
Had an enquiry in for a fitting on the 'Bits For Sale' page, but it was the wrong size sadly.
I have just added a 2:1 Hurth gearbox I have been storing here for the last 10 years, was bought as a spare for my Beta as it was the next size up strength wise from the one Beta Fitted to my motor, but as my engine and gearbox are still good after many thousands of hours decided to sell.
I will be adding an Eventide 26 to the pages shortly, 'Tranona' Owned by member Stewart for many years, he is selling up as he now has a rather nice posh GRP boat. Details soon.

Bede sent in details of a restoration project seen on EBay, 'Tamarisk', built in 1961, a very early version with a Stuart Turner Inboard! possibly the light ballast keel too. Asking nearly £2k!!
The other Eventide Bede told us about last week, 'Nawasi' we think it is called, apparently sold for £1500 but reappeared to now sell for £510. a realistic price!
Increasingly we are seeing our boats selling for knock down prices as they get to 'project' status! Seems few have the wherewithal or knowledge to keep them in best fettle, so numbers will gently dwindle. Was a good era the 'backyard boat builder' years, but so many of us now aging somewhat and cannot find younger people to take on our beloved boats, shame. We will carry on as long as there is interest.
We have had more of the story of 'Kathleen' the 'Hacathian', a stretched WW design of MG's made in steel. It is an interesting read, when I get all the photos sorted I will edit it and add it to the logs page. Shannon mailed today to say he is safely at his ultimate destination in Portugal, well done!

Kathleen in Milfonts, Portugal
Oh and by the way the 'Seven Drunken Nights' concert was great! A real 'Dubliners' tribute.
John
Sunday March 17th 2019.
St. Patrick's Day

And our own Fiddler's Green Leprechaun!
Happy St. Patrick's Day to all our Irish friends! And we made a few last year during our 'Fiddling Around' trip. We are off to a St. Patrick's Day musical evening tonight. (We worked out my Darian is 1/4 Irish! And cute with it!).
Very pleased to say we have had another log submitted for the competition for the log Trophy! The Steering group can decide!
Heard back from Pierre trying to sort an auto pilot for his Barbican, he is now considering a wind vane... Suggested that with the problems he may have attaching it to the quadrant maybe a belt drive electric pilot with a small add on electronic wind vane, anyone had any experience of these?
At last the wild and wet weather seems to have cleared the UK, almost. Promise of warmer and calmer weather for the week ahead. If my back feels any better may start on the boat, at the moment being very careful!
I know I normally change the colours of the text each entry, but for today it just has to be green again.
Top of the morning to yer!
John
Thursday 14th March 2019.
New 'Passage Log Trophy'!

We have a new Passage Log Trophy. To be awarded annually for logs submitted to the Steering Group in the previous season and awarded at the next springs Annual Meeting. If the winner is able to attend the meeting they can take the trophy home for the year and add their name to the brass plate that is soon to be affixed to it. They will also get a small engraved plaque to keep.
This is in addition to the Barry Sturrock Seamanship Award. Some one could end up winning both of course! We have one log in so far... (I am not counting mine!!).
Had an enquire re the Eventide 'Minthami'. The enquirer stated she was unusual in that she was built 27ft long? Mmm, not that unusual as mine is also 27ft and I have seen all lengths from 23 to 30 plus foot long! Found reference to her in 1993, but nothing since? Anyone know where she is? May well have changed her name of course and as yet we have no sail number...
Think we have had the answer to the auto pilot problem on the Barbican. Has to be a belt drive wheel mounted unit to get the benefit of the mechanical advantage, thanks to Chris for pointing this out! Suggested that Pierre look for one for a larger vessel though, to make sure it can cope in a seaway!
Went to my boat yesterday, but only to pat it's transom. I seem to have put my back out! This injury put me out of a job I loved nearly 30 years ago, got fixed about 18 years back and allowed me to play for years, but has come back to bite me on the bum! Hoping I can get better in the next week or two or I shall not be shelling out the exorbitant amount needed to keep 'Fiddler's Green' in the Marina. She will stay secure in her barn till I'm fit. And it was all going so well!
You never know what is round the corner, so grab it with both hands and enjoy, whilst you can!
John
Tuesday 12th March 2019.
The internet is 30 today!
The late Barry Sturrock, the designer of this website, was one of the pioneers. The first version of this site was up and running in 1992, the first year websites were able to exist! The Eventide site and the Saving Old Seagulls websites were in the first batch of websites to be ever published! (They are apparently saved on a server in a mountain cavern somewhere in America!) Think they both had six pages! Boy look at us now! Far cry from the early days. So pleased Barry spent time to teach me how to edit these pages.
Just sold a pair of oars from the pages, donation to the EOG to help keep these pages going!
Could not even imagine selling via the internet back in 1992, it was still 'Exchange and Mart' then!
John
Website coordinator...
Monday 11th March 2019.
Happy birthday to Eccles, my daughter and crew!
Had an interesting question in from Pierre in Belgium. Is it possible to fit an auto pilot to the quadrant of his Barbican. A hydraulic one maybe? Never had to tackle that so directed him to the forum to leave a query there, someone may have an idea of how or to fit. ( I have a simple Tiller Pilot on my Eventide...). He sent some pics but as a pdf file, so about to ask if he can send as normal jpg files to make it easy to publish on here.
And here they are!
Now any ideas on how Pierre can fit a strong auto pilot?
Hope your boats are safe after the last blow, sounds like the next one coming tomorrow and Wednesday may be even stronger...
John
Thursday 7th March 2019.
It has been very quiet here on the email this last week, still not heard from many that they are to attend the Annual Meeting??? Even started sending messages to the EOG myself to check the mail could get through!
One good bit of news is our Fund Manager Brian has agreed to carry on, as he has now got an assistant, to check his figures!
Snail mail brought an interesting package from Sue Lemoignan. It was two sets of Eventide 26 drawings sent out by Yachting Monthly in 1965, both with the same sail number on a postcard... E 977. They were her fathers and as far as she knows he never built the boat. Unless anyone knows different. Certainly E977 does not appear on any records the Database Manager has. Trying to work out why two sets, and wondered if he contacted them for a second set having mislaid the first??
One thing I learnt was that the light 1200lb keel on the E26 was modified before the 1972 redrawing of the plans, did not know that. Our up to date and fully corrected and modified drawings have all the latest modifications on them, but their history has tended to get a little lost...
Interestingly in the paperwork was a note from a dear friend of mine, the Late Ray Waterman, he was Y.M.'s official technical advisor as he had built his own Eventide, 'Watermania'. He was also my night school instructor at my first navigation classes in 1973!
In addition in the bundle was a sheet we had never seen before, of all the timber needed to build an Eventide 26, with prices. Total cost of timber in 1965..... go on guess....
You can add a zero to it today. We will add this sheet to the DVD of drawings for interests sake.
Wild wet and windy for the last few days here, gale 8 today. March in like a Lion, out....
We will see.
John
Friday 1st March 2019.

St. David's Day
We have a few daffodils out, but in some places near here they have been out a couple of weeks. however today the sun sulked and the leaden skies were back to normal for this time of year...
Just removed another boat from our 'For Sale 'page, though this one did not sell through our pages, but through a broker, the 40ft Junk rigged 'Emma-Fay' belonged to EOG friends Roger and Kathy, they are now back on 'terra firma' and sorting out another run down farm on the side of a mountain somewhere in Spain, growing olives and walnuts again I suspect.
Picked up my fenders from the marina to clean them, but I discovered when I checked them they had all been deliberately punctured.!!! The grinning harbourmaster gave them back to me and said I would not be putting them back, now I know why the guy was grinning. An underhand trick. Don't you just love people like this, when we have had so many friendly staff at Bradwell over the years it is no wonder there is a lot of 'grumbling' about this idiot.
Sure he will get his comeuppance. They normally do.
Just organising my fitting out, off to remove the rudder tomorrow, I need to replace the lower tuphnol bearing, will have to have Wheatabix for breakfast, that rudder is heavy!
John
Thursday 28th February 2019.
Great meal yesterday, shame you were not there! Four of us had a very pleasant evening!
The next gathering will be the Sunday 31st March for the Annual Meeting. 12.30 for lunch at Bradwell marina bar. Hope to see as many members there as can make it.
We are proposing to alter the format of the Annual Meeting and need you to comment and vote, it is suggested we hold it on line on the forum, in a separate 'members only' section. This will be open to 'Friends' as well for comments, but of course 'Friends' do not have a vote. Come to Bradwell to have your say.
I have amassed a large collection of Maurice Griffiths books, I am offering a choice of book, free, to the first 10 boat owners, 'Members' or 'Friends' attending. One per couple or boat.
Heard from Bede that the Eventide 'Nawazi' is on EBay, starting price of £500 and a 'Buy it now' of £3500. See it has apparently a new wooden mast and new sails, but the motive power is just a 5hp outboard....? Ashore in Millbrook, near Torpoint, Plymouth way. At the right price, if there if there is no rot, could be a nice project for fitting a nice 12-15hp diesel...
Search for '26ft Eventide' using our EBay search page.
The glorious weather of the past few days has gone for now, an amazing 21 degrees yesterday, high as summer temperatures! Even got all my grass mowed, in February, unheard of. Today we are promised rain, which is as it should be this time of year. Will water in the 1000 snowdrops I managed to get planted in the new Spinney too. As they were, 'in the green' took some planting! Should be a good display next year.
Off to the marina shortly, seems the staff have been busy removing everyone's pontoon fenders for some reason, off to collect mine to clean them before refitting. I will be reminding them they have not fitted the safety ladders they should have....
Just a thought, do you know how to clean fenders?? Told someone this the other day, he did not know, so thought I'd share it with all....
Take just a pint of white spirit and add a teaspoon of acetone. Shake to mix, then apply with a nylon pot scourer and elbow grease. Keep shaking between applications as it separates. Cleans most mess off easily, heavy oil fouling may take two tries. Then apply a coat of vinyl car bumper cleaner/polish, they come up like new!
Reminds me the mainsail cover needs to go in the washing machine! Quick whilst the boss is out shopping! 'Easy care 30' does the trick!
The season approaches,
John
Monday 25th February 2019.
Did anyone see the 'Saving Lives at Sea' program last week? It was the filmed account of the rescue of James from 'Ivory Gull', the Lone Gull II owned at the time by him and his friend Clive and wife Sally.
James and crew were involved in an very unfortunate collision with a large gaffer, that put its bowsprit right through their cockpit and in doing so severed James's foot from his leg!!!! Thanks to the quick thinking and expertise of his shipmate Clive, who stopped him bleeding to death, and the cool efficiency of Sally, who helmed the boat, the life boat was able to board, assist saving his foot and follow them to the Brixham lifeboat jetty, and onwards to hospital. To see James a year later, looking so well, was a great end to the story. See it on Catch up TV, on the BBC, well worth watching!
We had a couple of pictures in from the Netherlands yesterday, of the stretched steel WD on our gallery and the 'featured boat' page. Then she was called 'Beaujte', renamed 'Goosander' and in new ownership she is being cared for by Sjors. Good to be able to update the Gallery.
A little reminder to use our free EBay page. See the link on our Home page. It is that time of the year when we may be buying the new water filter element or some engine parts for that annual service. Do use the EBay page, every time something is bought using it, a few pence from the seller is filtered off to the EOG and helps keep the site running. Just change the search words from 'Maurice Griffiths' to whatever you are looking for. Does not cost you a penny but helps keep us afloat.
14 degrees outside and getting warmer, hope we do not get a real cold snap before Spring is sprung! Flowers will not like it and boatyards are beginning to buzz!.
Going to meet in Maldon on Wednesday, earlier than normal, 1800, if you want to join us phone 01621 778859.
John
Thursday 21st February 2019.
And still it is warm, and getting warmer!
Was able to give some advice to a GH owner re attacking soft timber in his deck. 'Be ruthless' was the advice!
Had an interesting mail in regarding 'Thalia', one of our Riptide designs. Sadly she seems to have fallen on hard times recently and is in need of TLC. Hoping a member is going to be able to step in and save her. Rot can gallop through one of our boats so quickly if left.
Went and picked up more bits from Eric for a member, the list of bits available is shrinking.
Not sure where we are heading next Wednesday for a meal and get together as yet, will let you know nearer the date.
John
Tuesday 19th February 2019.
Still amazingly warm for the time of year, over 15 degrees in the garden today and they were talking about much higher temperatures inland, fitting out has started!
Already had an enquiry for a can or two of that award winning EU45 antifouling.
A few more items have been 'claimed' from that list of boat bits I posted for friend Eric. Don't miss out. Though I have heard that the Dutch cylinder of gas is only worth the gas inside it, as they will not take them back with the date gone, how true that is I do not know. Info from Chris in the Netherlands so should be correct. The two Camping Gaz bottles have sold though! And one of the Calor bottles.

Had a great mail in from Dick Durham yesterday, as a result of an enquiry from Tim one of our WW reps. Dick is currently the owner of the M.G. Classic, 'Wendy May', the same class as 'Olive May', however he is apparently in the midst of selling to a friend. She is to be based at the Island Yacht club in the future.
Dick has sent in a raft of pictures that I will be adding to the gallery shortly. Hoping he is also going to enrol!
Dick was of course M.G.'s biographer! Hope you have a copy of the book! If not attend the Annual Meeting on 31st March, there will be copies up for grabs!
Had a very nice mail in offering an old set of drawings to us, wanting to find out more, so far found they are from 1965.
Spent a little time designing a new CD/DVD cover for the Golden Hind Drawings yesterday, so will be sending copies to the Woodworking colleges in the UK and the Maritime museum at Greenwich, to ensure these drawings are never lost to the boating public.
Also our Fund Manager has a copy as a back up.
Job of Fund Manager still going begging???????????
John
Saturday 16th February 2019.
Yesterday we could have been forgiven for believing spring was here. with 15 degrees and wall to wall sunshine it has fooled the bees and the butterflies here, despite the frost in the morning. Hopefully it will not be long before there is activity in the boatyards!
Welcome to yet another new member, Nigel is joining us, as a 'Friend' for starters, but he was the owner of the Eventide 'Kandy', a boat I remember from the heady days of 20 boat turnouts to the meet at Bradwell. Says he regrets selling her and going to GRP, now looking for an Eventide again! How many times do I hear that! Hope you find your 'Dream Ship' Nigel.
Another Plea for a new Fund Manager, (Treasurer, if you like..). We need one before the meeting at the end of next March, if possible.
Also looking for a couple of suitable trophies to use for a log competition and for the Annual Bradwell Meet. I have been scouring antique shops etc for suitable 'pots'.
Sadly the Bradwell Meet, wooden shield trophy donated by our 'Friends' Tony and Sally, has 'disappeared' along with the old assoc. and the other silverware. Shame they could not do the honest thing and pass them to the actual owners for continued use. They have minimal value, as all are heavily engraved, even the cup and plate that were real silver... have scrap value only. Wonder if they will ever see the light of day again?
Is there a scrap of honesty left there?
I am off to Bradwell later with more adverts printed out from our Bits for Sale page. Get in quick if there is something there for you!
As the skies grey, memories of the sunshine of yesterday are just that, memories.
John
Tuesday February 12th 2019.
Sadly we have to announce the imminent retirement of our Fund Manager, Brian. He is also 'swallowing the anchor'.
So a plea for someone to step into Brian's shoes. Brian has been our Fund Manager from day one, an ex Justice of the Peace and good with figures. Though to be fair our accounts do not add up to much, income from donations and outgoing is just the expense of keeping the computer and the website going. Most years a very simple set of accounts has covered it. See the accounts pages...
We have a club account at Lloyds, so access to Lloyds may help, but today it can be done remotely on line. We have a PayPal account to accept donations, that is all done on line too.
So volunteer(s) for the job of Fund Manager please!
Drop us a mail at enquiries@eventides.org.uk
John
Sunday 10th February 2019.
Just back at base after a 10 day run around, taking in Devon and Warwickshire.
Nearly got snowed in at Stonehenge and then had to detour north 30 miles or more through rural Somerset, to get to south Devon, with 5 inches of snow, on tiny back roads, it was exciting at times. Two hour journey took nearer four hours! Then I managed to bring back a nasty throat infection that has laid me out for a couple of days.
Good to meet Bede at Amesbury, he bought a couple of bits advertised on the Bits For Sale page... handy he worked nearby and was able to meet me.
See the Levanter 'Caillin' has changed hands, or at least we welcome new members Martin and Debbie who are the new owners. I will be responding with the welcome letter shortly. I will remove the advert on our pages for Caillin only after getting in touch with Ron and Paula.
Reminder that our Annual Meeting is at the end of March...
Members Annual Meeting
Sunday 31st March,
Bradwell Marina Bar.
12.30hrs for lunch, meeting 1400.
Come along to Bradwell to meet fellow members, first drink for all members attending on me, plus for the first ten members, to arrive, pick a book to take away from the MG library. Members and Associate Members welcome, come and have your say. Full Members have a vote remember! But Associate Members' or 'Friends' can always have a say!
John
Wednesday 30th January 2019.
The snow came as forecast, but only a sprinkle, not causing any problems fortunately.
Edited the Bits For Sale page as already some of the parts I posted on there two days ago, have sold. Get in quick!
No other news as yet, back soon!
John
Tuesday 29th January 2010.
We enjoyed a very good Chinese meal last night, with friends, shame you were not there!
Today watching the weather forecasts as there is snow predicted, at the moment 7 degrees outside and the sun is shining? but it is clouding over and suspect we will get it tonight, check those covers.
I have been busy on the site this afternoon, a chap here in our village i have known for 20 years, who used to own the MG. boat Banjo, has swallowed the anchor. He approached me to ask my advice about selling all the kit off in his garage! I have already put a flyer up in the marina but today listed all the stuff, so far dragged out on our 'Bits For Sale' page. There is a lot there! Also seen a 40 year old hand held MLR GPS and some other navigation kit, an old non working hand held VHF and loads more yet to sort. I will try to get some of the items working before I post them. Sadly already consigned some kit to the bin!
Lesson here, if kit becomes redundant, sell it right away, because a year down the road it may not be worth selling, sadly.
James Peet who bought that rarity the GRP WildDuck is looking for a 5hp Stuart Turner to fit in it. I can hear you saying just what I told him, 'Why the heck do you want an obsolete petrol motor, fit a tiny diesel'. But it appears he is convinced it will be the best motor for him??? Having had a couple and switched to a lighter diesel after the last one I strongly disagree, but if anyone has an ancient Stuart 5 out there contact us and we will pass your info on!
On a high note another enrolment!
Welcome to David Lambert in Devon, he is the proud new owner of the Waterwitch 'Sugar' and sails the Dart.! Hope to be down there shortly David! Welcome letter on its way later.
Also yet to add some Golden Hind and Eventide pics to the gallery...
Off to throw another log on the fire,
John
Wednesday 23rd January 2019.
For a change we are meeting for a Chinese meal in Maldon, on a Monday, not our usual last Wednesday of the month, got 4 takers so far, any one interested phone me on 01621 778859.
Last night was supposed to be the coldest night of the year, and in some parts of the North it probably was. Down here in the soft south east our pond never even froze. Though tonight the outside thermometer, as I type, reads minus 0.2 and that is at roof height... Frost covering the ground here and it is only just gone 2300hrs. Winter is here.
Welcome to even more new members, amazing how many are coming in.

Welcome to Tom with the Eventide 24 'Evenstar', he has sent pics, see above, I will be adding them to the gallery. Tom's boat was called 'Barrie2' years back but neither names come up on any of our records, so again another new, previously unknown Eventide to add to the books. Tom sails from the Swale, so maybe we will cross wakes!
Another enrolment is really just a change of address, from Gweek Quay in Cornwall to an address in London, but Shannon's steel WW was last hear of crossing Biscay on her way to warmer climes. I have asked Shannon where she is now.... safely moored for the winter in Spain or Portugal I suspect...
Getting a few things sorted with the Steering Group for the Annual Meeting at the moment.
Hoping we will have a reasonable turn out in March...
John
Sunday 20th January 2019.
I had a surprise in the post the other day, from the Maritime and Coastguard Agency.
Some readers may recall I bought another one of those personal EPIRB's to equip my crew on my trip. I had noted that the registration procedure was slow so it was a good thing I bought it early. Happily of course we had no call to activate it, nor the other one we carry, but had we, I now wonder if they would have known who we were?
The letter from the agency was the confirmation of the registry with the little stickers to be attached to the 'finder'. I had registered the EPIRB on the 19th of March 2018, it has taken them 10 months nearly to sort it all out! They did apologise in their letter, but a warning here to others.
If you are contemplating a long trip and want to add an EPIRB to your safety kit, do it a year in advance! (Like that is going to happen!)... some safety agency!
We have had a response to my request re buying overseas.. Mark Urry of GH fame has kindly sent the following in:-
When I built my second GH, the RCD was just coming in and the RYA advised home builders like me to apply to HMRC for a VAT paid certificate. I did so and sent a dossier about 2" thick with all my VAT receipts. What I got was a letter saying they would not issue a VAT Paid certificate but that it did appear that VAT had been mostly paid, although their letter should not be taken as evidence that it had?? HMRC's answers to the FAQ's in the RYA advice now clearly states that they will not issue a VAT Paid certificate. It also goes on to state:
"The only conclusive proof that is acceptable to HMRC that a vessel is VAT paid is the original (or copy) paperwork proving that VAT was paid (either at the time of purchase, importation or in the case of a home built boat, when the materials were purchased)".
They also add that, even with a professionally built boat a single "final" receipt is often not issued and that a significant amount of paperwork will be generated showing VAT paid and all the invoices showing VAT paid should be retained and passed on to the new owner.
"D1. When purchasing a new vessel, payments are generally made in stages and the final price is often not clear until the vessel, with all its extras, is finally delivered. A significant amount of paperwork is generated. What should the 1st owner be expecting from the builder in order to satisfy UK Customs that VAT has been paid on the purchase and to ensure that the owner thereafter has conclusive documentation to prove this for the lifetime of the vessel?
All documents produced during the purchase process which itemise VAT will be part of the proof that VAT has been paid on the purchase. The series of invoices showing that the purchase was made in several stages, and that VAT was paid at each stage, should be retained. Although there is no requirement for the invoices to be "receipted" to show that payment was received, any statement showing monies paid will support the series of invoices and should also be retained. In the event that the vessel is later sold, the complete set of documents should be passed to the new owner, or as a minimum copies of them.
D4. What paperwork should be retained if the vessel was built by the current owner? In respect of home-built vessels HMRC recommends that the owner use the VAT invoices from major components of the vessel, for example the hull, the engine etc. to demonstrate that VAT has been paid."
Essentially HMRC says that you probably will not have a single VAT receipt, even for a new vessel, so you should keep all of the major VAT invoices for stages, major components and extras, and pass it all on to the new owner to provide to any EU customs authority, if challenged. That seems to me to apply to all vessels built after VAT was introduced and that new build, second hand, part built, home built or bought through a broker, all need the same type of evidence, for the life of the vessel.
I can add that I obtained a VAT paid certification back in 1994 when the Tax office had a special office in Folkestone just for VAT and boats. I submitted all my receipts and my boat building book, with all the notes, invoices, ideas etc, which I got back stamped on most pages by the HMRC as 'seen' and with a proper 'VAT paid certificate' to prove I had paid VAT. (Carried on board with ships papers!). Sadly they closed the office after a year and directed any later enquiries to 'their local tax office', those who tried met a brick wall. Local Tax offices do not know much about boats! They do not make it easy do they.
So with any older boats, the former owner should have applied for and got proof. Make sure they did!
I was on the RYA Cruising committee when those charming people in Brussels tried to make home builders comply with their overbearing regulations made for, or rather, against all boat builders, I won that 5 year concession, (you had to keep the boat for 5 years after launching before you could sell, something most home builders have no problem with, selling would be like cutting off a limb!), so we could just build our boats to the standard we wanted. ( I chose the Sail Training Association standards!) Today only the big boat builder names seem to survive, they had the extra £5.k per boat it cost to be able to afford certification. I notice that most of the small historic British yards were beaten into submission....
Wonder what MG would have made of all this bureaucracy? Seems everything today is so complex, no wonder no one can sort out our departure from the bureaucracy machine in Brussels!
To end on a high note we have had another two enrolments.
Welcome to Barry in Eire, looking at a Levanter... the one on our pages we wonder?
And welcome to Roland in New Zealand, strangely also having a Levanter on his wish list, plus a Waterwitch! I will be responding to them later.
Off to add some pics and info to various pages now!
John
Thursday 17th January 2019.
Members Annual Meeting
Sunday 31st March,
Bradwell Marina Bar.
12.30hrs for lunch, meeting 1400.
Come along to Bradwell to meet fellow members, first drink for all members attending on me, plus for the first ten to arrive, pick a book to take away from the MG library. Members and Associate Members welcome, come and have your say. Full Members have a vote remember! But Associate Members' or 'Friends' can always have a say!
John
Tuesday 15th January 2019.
Had a plea in from a lady to try and find her father's old Senior, called 'Kipper'!?! Wonder how it got that name and was it painted yellow...?
A day or two later she came back and informed us that sadly the boat had actually fallen apart through lack of care years before but she was not told, as it may have upset her.... She is now looking for one to buy in memory of her old dad!
Arranged to meet one of our members beginning of next month as I drive through Wiltshire, he has bought one of the used sails I have here. Always good to meet members.
Had an interesting mail in from another member, thinking of buying a boat overseas, how does one go about it. I could see a lot of possible problems. Surveyors, who to get, certification rules and VAT paid certificate at the top of that list. You do not want to sail it back and get a 20% tax liability.
Has anyone any experience in this who could write a few words of advice for anyone going through this?
Welcome to new members. Welcome to Caroline in the channel Isles looking to buy a GH. No, not the same person as was buying overseas... Hope to hear she has been successful shortly.
We now have all or most of the GH drawings and with some extras too, thanks to Lucy, which reminds me I owe her a CD with them on! Will sort that soon.
Seeing the heavy snow in parts of the continent maybe we will be in line for that shortly, if so an excuse to stay indoors for a bit and do some EOG housework....

Lastly just heard from Ed with the GH 'Moondancer'. Ed is back in the Gambia after leaving the boat there for 8 months. She has fared well and apart from using a lot of WD40 to free a few things off all is good. (Though his Seagull needs a few spares!).

Ed is sorting her out for more adventures! Hope to hear where and when they will be going and as before report on them here!
Another one of my Seagull customers organises a festival on the Thames, he sent this in case anyone was interested in coming along, by boat.
https://www.tradboatfestival.com
One final subject. Flares.
No not the 70's trousers, the red fiery things we used to carry... I always carried two boxes of flares. A large waterproof one with over a dozen assorted explosive devices, rockets pinpoint red and smokes. Before I set off on the second leg of my round UK trip I took off the large box full, leaving just a much smaller waterproof box with 2 rockets 2 pin point reds and 2 smokes. (Oh and there was a selection in the life raft flare pack too).
I did the Pains Wessex flare course many years ago so I was able to dismantle the rockets and make them safe. I use the old hand held pinpoint reds to light the occasional bonfire, safely. But the smokes cannot be set off, as they would cover all the surrounding fields with orange dust! I will be gently breaking open the old smokes and dumping them in a bucket of water to soak, think that is about the best way of destroying them. (This is what I have to do with the propellant for the rockets, the red flare part can be burnt in an incinerator...)
Sadly no longer will either chandlers or the Coastguard take these back, to dispose of them, and they wonder why sometimes they are let off by some at inopportune moments, causing emergency call outs.
How do you dispose of old flares? Do you carry any??
From now, apart from the ones inside the life raft, I no longer carry pyrotechnics, instead I have two hand held battery operated red flares, they are ever so bright and last 5 hours on one set of batteries and then you can simply replace batteries. Easy to test and safe to carry, has to be the way forward.
And for long distance I carry two EPIRB's, small enough for crew an myself to carry them in our pockets. (I also have an older 'location beacon' stored in the 'Panic Bag').
I no longer even carry a handheld white 'Wake up' flare, close to hand, at night, instead I have a fully waterproof, robust, rechargeable lamp that is incredibly bright and lasts 4 hours!!
Has anyone else gone down this route?
John
Thursday 10th January 2019.
Just about getting used to the year change... takes a while.
Had a few mails in during the past week, a couple of 'enquiries; regarding CD's of the drawings, but neither have come back to enrol, yet.

One enrolment in is from Marcus with the Barbican 'Solitude'. He sails the Solent area. Interestingly his boat is one of the few that were purchased as hulls and fitted out by their owners and the first owner apparently was a Mr Beavis.... Marcus also says he is i possession of all the drawings and hopefully these can be soon be added to the folio of designs available to owners, thanks Marcus.
Sold a sail off the 'Bits For Sale ' page, hoping to deliver it to the buyer at the end of the month. Must remove it from the page.... done...
Tony with the Junior in Ireland has found some more pics, yet to be added. will keep me busy one evening...
Had an interesting mail conversation with Tim our WW rep, his elderly 'Mini Seacourse' failed and he was researching for a replacement. He has opted for a Simrad. Good choice. But like me he has chosen one for a larger sized boat. Mine now is an elderly Navico 5000 Tiller pilot. Suit up to 34ft.
Same company different name now. (Modern replacement the Simrad TP32, at nearly £600!!! ) My £60.00 EBay find replaced the 28 year old Navico 5500 that gave up on my round UK trip .. I was lucky, it is like new!)
I also have a Simrad one, a Tiller pilot 10, as a reserve, says it is good for a 32ft boat but it is really not man enough for an Eventide 26, except in flat calm. (OK 27ft, but do not let on to the berthing officers!). Suspect I will be selling that soon.
Often wonder if the makers of some of the kit sold have ever been out in anything other than a flat calm to test the things they sell.
I have been waiting on a response from Practical Boat Owner to my second follow up mail after they studiously ignored me. Though I got the automated response telling me they had got the mails I never heard another word. Cancelled my subscription yesterday, anyone interested in 50 years of PBO's mostly in binders.. they are on the Bits for Sale page!
(I am told I am out of touch and everyone wants to know about racing and super yachts these days, really?? Not me thanks.) Nor, by the feedback, do a lot of others....
Copies of Classic Boat arrived here today as a thankyou for my assistance creating the pages in their January edition... Can see a new subscription in the pipeline!
I have still to add the updates to Mat's pages re Bethem, and some other pics around the site too, more hours in a day needed. Or an assistant? Any offers?
Still looking for a positive link for the Springtide and Sea Rovers, but now think there must be enough circumstantial evidence to link them more formally with us, something for the Annual Meeting. Booked for 31st March!!
Talking of which, I have not as yet picked a date with Bradwell marina bar, but hoping late March, snow permitting. As before, I dangle a carrot for members, a copy of one of the pile of MG books from my collection to the first 10 owners/families attending. Many different titles now! First come first served, plus a drink on me at the bar for all attending! How many more carrots do you need! Hope to have a good turn out this year, to the only organisation supporting our designs!
We have an interesting proposal to put forward to the members regarding an on line Annual Meeting too.
Picked up my mainsail cover from the sail makers the other day, it s sat on the front seat of my van, reminding me every time I get in it, that it needs washing, ('Easycare 30!). Not the weather for it at the moment, cold and damp here. But having said that we have spring bulbs out, bushes with flowers and catkins on the hazel, daft weather....
Time to sign off, called to dinner! Dare I stay up here 2 minutes longer!
John
Wednesday 2nd January 2019.
I have now obtained a copy of Classic Boat and have the article scanned, see below:-
Click to enlarge large the pages enough to read easily! Great picture of 'Glasstide' with John Stevens our Database Manager at the helm.
Quite a good write up but Steffan has made a few understandable errors. (Apart from him invented a post in the EOG and promoted me to it!)
'Borer Bee' somehow sounds less exotic than his version, 'Bora Bee?'! The keen eyes will spot a few more too, the latest Eventide 26 drawing has 5 inches extra, not not in the length as he says, but in hull depth, to offset the extra ballast. 'Kesteloo', 'Kasteloo?', very similar! Sure he can be forgiven as I suspect a lot of this was played back from an interview I gave on the phone!
Anyway a good read.
Now beginning to pack away Christmas things here and whilst taking all the batteries out of the talking bears and snowmen, it reminds me. Have you removed all the batteries from torches, MOB lights, clocks, radios and the like?? Nothing worse at the beginning of a season than to find corroded batteries have destroyed your favourite torch, when you reload the kit aboard in Spring!!
John
Tuesday 1st January 2019!!
Happy New Year and Good Sailing in 2019 from all the Steering Group of the EOG!
We kick the year off with a two page spread in the January edition of 'Classic Boat' and a small mention in PBO.
Managed to get through to the latest new enrolment, Peter with the Barbican 'Buzzard', as he fortunately left his mobile phone number, the webmaster spotted that! Welcome letter on the way.
We had a mail in from Barrie with a 'Springtide' by Kenneth Evans and Partners. We have long suspected MG was that partner and now we have more clues. The Springtide is the same dimensions as an Eventide to the last inch and pound and one of the directors of Evans firm was Mr. Wanklin, one of the founders of the old association and friend of MG. With a little more digging suspect we can add the 'Springtide' and the 'Sea Rover' owners officially, as members!
Mat has given me another update for his Senior 'Bethem', I will be on that shortly.
Had an interesting mail from Richard with the Eventide 'Cameroon', the gaff rigged boat with Lee Helm!! He is about to move the mast aft and increase the mainsail size, to see if that works! Hope to hear later how he gets on.
Heard from a few who agree with my comments about PBO loosing its way. Written to them expressing my views, wonder if I will get a response?
Off out for a walk on the beach at Bradwell this afternoon, to blow away those cobwebs, Hello 2019!
John