---
These pages will be updated on an almost daily, certainly on a weekly basis, from all the mail and information coming in to us.
from Jan 08
---
Click here to read the 2004 News pages
Click here to read the 2005 News Pages
Click here to read the 2006 News Pages
Click here to read the 2007 News Pages
Click here to read the 2008 News Pages
---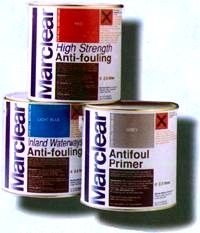 Antifouling, I have another deal with Marclear, last year it was £55.00 to members, for 2.5 litres of Workboat Red... Same this year!! Pay this time by card using PayPal, mail me.. mailto:enquiries@eventides.org.uk
---
31st December 2009.
Happy New Year to you all.
Welcome, in the last 12 hours, to yet another GH 31 owner, Bob in Wales who sails the north Wales coast. I have already added a pic of 'Winfarthing', now I can add the location, sailing off Anglesey.
Well it is certainly time to look forward once again to another sailing season here in the UK, but what of you in the other half of the world? How's the sailing been so far for you. Seems odd to think about BBQ's at Christmas, and sailing in warm seas on Boxing day, but rumour has it that is what they do.... So where are the pics then?
We have many members in the southern hemisphere, but few pics and articles as yet, we hope to be able to show you something of their sailing.... when they send them in, we are just a click away you know!
As I said the other day, I have started on the Events diary for 2010, but there are plenty of gaps that need filling.....
Temperatures here are taking another tumble and there is a hint of wintry weather during the next few days, so keep warm and Darian and I will toast you all later tonight,
Cheers,
Fair winds and lee-going tides to all,
John
30th December 2009.
We figure our membership must be very close to 900 now, but will confirm it ASAP. Amazing that in less than 8 years we have come so far.
Today I packed up 4 CD's for posting to Australia and added yet another GH 31 to the Gallery, the proud new owner, Bob is about to fill in the enrolment form.
Welcome to another GH 31 owner too, Arne Shulte in Germany, who keeps his 'Beluga' in the Ijsselmeer in the Netherlands. His is the first of all our boats that I have heard of fitted with a bow thruster! That will cure the complaint of so many long keeled boat owners of difficulty in the marinas! Having used the one on the lads new motor boat I can quite see the advantages!
The mail box is busy all the while, which is great, but still on the lookout for more articles and logs to add to Newsletters! Today I had another enquiry about building in Ali and within minutes the reply that he was in contact with another member regarding steel builds in the Netherlands as well. Great to see the contacts we have...
I have begun to update the Events page for next year. I am hoping we can get some more August Bank Holiday Meets off the ground this year, in the Solent, the SW, NW, Scotland or NE, or all the lot! why not....? contact us if you have a venue and we will advertise it....
Heard today that there was snow not far away again, so another reminder to check those covers! Went down to pat my boat's transom yesterday, well tucked up in an Essex barn. Very lucky to have this facility, well worth the pennies I bribe the local farmer with!
Only a day or two till the next decade begins, and I have not yet heard anyone come up with a good name for it, have you? 2 deccies, tenties, teenies, what on earth can we call it. Bet someone will come up with a good one. The 'naughties' were bang on for the last ten, naughties every where you looked from the humble eoa to the houses of parliament! He He...
Happy new year to you all and great sailing in 2010!
John
PS, read this and sign up........
URGENT- Inland Waterways Association News Flash
BRITISH WATERWAYS PROPERTY PORTFOLIO


Caen Hill , Kennet and Avon Canal -Today Caen Hill , Kennet and Avon as it was
!
Don't let this kind of dereliction happen again - This is what will happen if we do nothing! You may know about the media speculation that the Government intends to include the British Waterways' property portfolio as a component of the £16bn asset sale.
The Government has made no announcements and is steadfastly refusing to be drawn on the subject.
We have been using this period of silence as a window of opportunity to lobby Ministers. We have orchestrated a political lobby in both the Commons and latterly the Lords to pressurise Government, and have briefed radio and national TV, using an array of reasons to support the argument that a sale would be in no-one's interest.
We stand the best chance of preventing this sale if the Government can be persuaded not to do so, during this period of Ministerial silence. Whilst no announcements have been made, it is easier for Government to back away as it involves no public reversal of policy.
However, an e-petition has appeared on the 10 Downing Street website;
http://petitions.number10.gov.uk/protectourcanals/
IWA supports the statements in the petition. The worst outcome now that this is in the public domain, would be if this petition receives scant support. That might give Ministers the impression that there are few waterways supporters who care very much about the issue. On the other hand, if it is well supported, the Government, this close to an election, is very sensitive to actions it might take which may lose votes, and would probably take notice.
I am therefore urging you to sign up to this petition - if you agree with it, and ask that you encourage everyone that you know, to also sign up.
We need more signatures than our membership, or even the total number of boaters in the UK – So please ask all of your colleagues, friends and family and e-mailable contacts to help us today! – and ask them to pass this message on as well - we need all of the UK to know about this and to respond on line .
The future of the waterways could depend on your actions today – Please act, and pass this message on.
Thank you
Clive Henderson
IWA national chairman
nationalchairman@waterways.org.uk
Now if you think adding your name to this will do nothing, think again. Last month I received notification from 10 Downing street that the petition so many of us signed, re the RNLI and the radio licence fee increases, was more than successful. The powers that be have waived all the fees and just for good measure have done so for all rescue organisations and added more free channels for these services. So sign up, make a difference!
In this case I an again biased as I have worked those magnificent locks, both up and down Caen hill, great fun it was too, when the oil runs out one day we will be back to horses and canals, just you see! Then the government of the day will be pleased they were saved! As it is they can and have been, used to move water around the country in times of drought! As well as great holidays.
john
28th December 2009.
As things slowly get back to normality after the Christmas celebrations, we can once more turn our attention to the sailing season. Darian has given me the dates for our east coast rivers cruise in company, June 19th to 27th, taking in the longest day again! We will also try to Sail to the Southend Air show, something we have been thwarted at for some years now, with the promise of a trip to a new marina built by two ex Eventide owners. I have been there by road recently and it is a great location...
I suspect I will also be out and about for at least a long weekend on board our Treasurers Catamaran. Mobri II. that may also be in June... not a lot of days left in that month.
Our lad also wants us to crew his swish new motorboat up the London river as well, but with the cruising speed of that boat it may be a long weekend trip!
We would like to get the Solent Meet and the North West Meet off the ground this year, so volunteers locally for host boats please.
All we need is a date and a venue, a creek a harbour or marina, whatever. If there is also a friendly club of pub, even better... Come on, it is not that difficult, we will do the advertising and if one other boat turns up it is a result! August Bank holiday weekend is a favourite time, 3 days plus, hopefully it will be warm!
Welcome to two new members over Christmas, Ruth Clements in British Columbia, Canada, with her GH 31 'Salal', we really hope she will send in logs of her and her late partners adventured in the boat, since 1978 when they sailed her away from the UK to voyage over half way round the world...
Welcome also Kim Dowling in Australia who is probably scanning all the pics on the gallery at this very moment, before making the final decision on boat to build! Think it is going to be an Eventide 26! Can see a CD winging it's way out there very shortly.
I have just had a paper sift here and removed a huge stack of enrolment forms from my desk drawer, to go for storage. a 3" pile of papers covering the past 2 years.
Due to our Database Managers health problems over the past couple of years we are a little behind on our number tally, but conservative estimates put it over 900 now! Very pleased to say John is all hale and hearty again now, and working on it again. Once John is back up to date, and maybe we will have to have a team effort to input all the info, we will also have another go at the Members Map, which is sorely out of date of course. In time, in time... just wish there was more of it in a day!
Time to close down again, yet another family gathering to attend later today....
Looking forward to yet another good year for the EOG,
John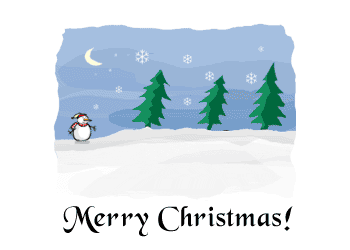 Christmas Eve 24th Dec 2009.
To all our members and friends, a very peaceful Christmas and a happy and prosperous New Year.
Here's to a good sailing season in the UK next season too.
Closing down for a few days now, but first a welcome to Nick Johnson who is looking to buy a Riptide. hope to hear more from him soon.
Was down at the Marina today, checking the warps on a couple of boats I keep an eye on, all correct Doug! The place was deserted, apart from the cormorant and the other sea birds the only other friendly face was our local seal! At least all the snow is melting down here, but further north in the UK it is a different matter, so keep checking those covers and warps!
Time to close down now, hope Santa brings you what you wished for! (If you have been good that is!)
John
Monday 21st December 2009.
Well it is the shortest day, freezing cold and more snow to come. But now we can look forward to longer days from now till the sailing season, isn't that a breath of good news!
Had a request for Atlantic Clipper owners to come forward, a prospective buyer wants info, any offers?
It's that time of year when I normally put the bouncing snowmen on the page and other seasonal sillies, but I could not find the files today.. I will keep looking, might get them before Christmas and new year celebrations are over...
So for now, happy Yuletide, now there's a good name for a boat.....
John
Friday 18th December 2009.
Well it was forecast and we got it, 4 or 5 inches of the white stuff. Everything comes to a halt as the roads are lethal and the few venturing out do not appear to have ever driven on snow and ice before. lost one tree at the end of our road already! Will have to plant another.
Hope you took heed last week and checked your covers... nothing worse than the sort of driving snow we had here for penetrating a flapping cover! Last night the whole of the north side of our cottage was covered with 2 inches of snow, walls roof windows the lot, very off sensation pulling the curtain back to see white windows. still not as good as the pic I had in from a former police colleague, of them digging their patrol cars out from 12 ft of snow... it was Canada.. he says he has more miles on his snow blower than on the car, they cope!
With snow coming down again tonight and the air temperature already below freezing it's looking like a repeat performance tomorrow, and for the next few days, so check those covers... In the mean time great to get out the, sailing magazines, the catalogues and last seasons log books and read about those trips you made, in front of the fire, making a resolution to write it up to send those logs in!
I have sent a CD of the riptide out to Brazil, hope to hear back shortly with progress reports.. also had a request for a 3 Tonner CD and hope to get an enrolment as a result.
Have had two more enrolments in the past few days, we must be knocking 900 now! Andrew in Lancashire is looking at a Barbican 33 and has joined..
A special welcome to the owner of 'Wyuna' in Indonesia, Ian, This boat has a history, built for Col. Adams in South Australia and sailed far and wide in the 1960's and 70's, she has now turned up a few thousand miles away, bet she sailed there too. we were able to give Ian a host of information about the boat, that he did not have! That's what our records are about!
So back to the log fire and the sailing mags...
john
Tuesday 15th December 2009.
Spent a couple of hours on the site late last night, after it was noticed by John Stevens, that some pics were missing from a page.... With Brendan's help I managed to reload all the missing pics. they were not actually missing, but the program had told itself to look else where for them... all sorted.
Also found another couple of new members, welcome to Bill Tidnam with the Tidewater 'Five Farthings', now based in Kent and to Ian Modjo of Indonesia with the Eventide Wyuna, built in the 60's in South Australia. I am researching history on this one... seems to have got around!
Today was the first morning that I have woken to a real good frost and the forecast for the UK is for a bit of a cold spell, so another reminder to drain those water tanks and get the covers snugged down! nothing like 6" of snow on deck to damage your varnish work.
Time to go and chop a few logs for the fire!
John
Thursday 10th December 2009.
Today I have welcomed another three new members... plus the two I mentioned earlier...
Simon North with the Eventide 'Helen May, Chris Wallis in Ireland who is interested in the designs for building and who wants to start a boat building school! Ray Hare in New Zealand with the GH Gunyah, she has been fitted with a very powerful 55 hp motor... To Robert Gould with an old set of Senior plans he in tend to resurrect, a 'Friend' for now, till the wood shavings start to fly! And finally to Jonah Weston with the GH 'Mollymawk', welcome all. We will have to have a recount, our running total must be nearing 900 by now...
Yesterdays new eBay page has already attracted your attention and at least one person has made a purchase via it, we know as eBay have kindly donated a few pence! What a good system!
I am off to Norfolk at the weekend, hopefully to bring back a trailer for my daughter's 18ft Foxcub...
But I was wondering if I could get that Senior of John Stevens onto it.... No I've far too much to do, but a thought.... hopefully a Senior builder or restorer will take her on, to rebuild maybe, as there is not that much that needs doing, just needs somewhere under cover and a month of free time...
Trying to help John Stevens out, I have been looking for a fuel filler for him, it needs 1.75 inch pipe connection, to match the neck of the tank... so far no luck.. Got one in the spares bin anyone!
I dropped my leaking water tank in to Blackwater Plastics in Mundon this week, they are going to make me a new one the same size. Will let you know how I get on....
Enough for now, but before I go I have just noticed the thermometer has just dropped to 3 degrees Celsius for the first time this winter. A reminder to drain water tanks and top up with anti freeze!
John
Wednesday 9th December 2009.
Another Red Letter Day!
Our webmaster has responded to a request from me and made available to the EOG site a feature he has built into my SOS site.
It is an eBay search page. Using this page you can search eBay for anything, simply change the text to whatever you are looking for... I entered 'chestnut roasters' and found and bought exactly what I wanted. The bonus is this is set up in such a way that anytime you buy anything, no matter what, by first searching on here, you will put a few pence in the webmasters boat fund!
He will not take real payment from us for all the work he does on your behalf, and on my behalf with SOS, but this is a service to you that will actually pay him, not a lot I'll warrant, but so far I have managed to get my SOS page to raise over £20.00. Cost to you, nothing! (eBay can afford it!).
See what you think of it, it is real easy to use and so long as you just beware the sharks, normal 'buyer beware' on eBay.. (must say they are really good these days and will ban anyone taking the Mickey, so most don't!).
Another first and I hope a useful page for all!
John
Monday 7th December 2009.
Well I can now tell you that our database manager John is the proud owner of 'Glasstide' a GRP Eventide 26, one of 2 moulded in the 1970's in Essex.
She is at present in Kent but following a little time and effort by john will be returning to Essex waters in the new year.
As a result John wants to give away the Eventide 26 he salvaged some years ago. It is a total restoration job, and will take a lot of effort, but if you think you can take it on, it's going free. Failing that it will be broken up.. shame, but we have to admit that not many have the wherewith all to restore and care for wooden boats these days.. See the For Sale page
I have had another 3 enrolments in over the last few days Simon North with the Eventide 'Helen May', Chris Wallis interested in building in Ireland and Ray Hare in New Zealand with the GH 'Gunyah'. I will be trying to respond to you all shortly.
Heard from a pair of intrepid sailors who were out doing a pre Christmas cruise and race, Heidi and Nigel, Brrr... They are now laying the boat up for winter.
Enough for now I am out to the local cinema for a change!
John
Friday 4th December 2009.
Well we have had a drop of rain up and down the country this last week. Hope all are bailed out now! Seriously, though we have not had the rainfall parts of Cumbria have had, we have all seen enough to have to check covers etc...
I have just sent off a CD of the Junior drawings to Graham in Suffolk, thanks for the donation too Graham. That is what keeps this site going... Sent a 3Tonner CD to Canada this week as well.
Can I add a plea to anyone who has an advert on the site.. If it is not up to date please let us know. Saves you and others a wasted call.
I have just added a Senior to the Pages, it is to be given free to a good home. Needs a little work, but it is all there. Ashore on trolley in Tollesbury... There is also an Eventide going there as well, call me about that one, 01621 778859, another for spares, another give away.
I have added a wanted advert for a Barbican 33 as well.
I am off before first light tomorrow to meet up with another member and go to deepest darkest Kent. He is taking on the ownership of an Eventide 26 down there and wants me along for the ride! more later.
Went down to my Eventide today and pumped the galley tanks dry, took forever! Only 25 gallons, and it was not full, but the little galley pump is hard work when pumping that much. I was then able to remove my forward water tank and it will go in to have a replacement made next week. Hopefully that will cure the freshwater in the bilge we suffered for a lot of last season...
As I have no batteries on board I had to light the oil lamp to see what I was doing! Batteries at home charging pending fitting.
Hope you have made all your fitting out lists and are collecting bits ready for the off. I bought the oil and filters for the oil change yesterday...
See thinking positive already, next season is not too far away!
All for now,
John
Monday 30th November 2009.
Greg Johnson, if you read this I cannot reply to your mail, it bounces back, please try from another mail address.... Like to send you official response and the drawings, but we cannot get back to you.
Hello All, this is not really a common occurrence, happens once in a while, Greg noticed I had mentioned him but he had not heard, and mailed me again, again our mail to him was rejected, well that's why he has not heard from us. I expect the filters on his mail are set too high... Hope to hear soon Greg.
I have added pics of 'Brego', to the Tidewater page of the Gallery, and one of 'Norma' to the Friends pages. I have a few more in the pipeline. I have also added loads of info about the GH to their page, courtesy of Gert in Holland. The site thrives because of people like you sharing your information...
I have also sent out a Senior CD in the last few days and am sending a 3 tonner CD out tomorrow. The interest is still high. This week an enquiry about building a Junior as well.
Had fun in the past few days. I bought a new 'Sterling' alternator controller. Try as I might I could not make head nor tail of the instructions. There were 2 diagrams on one page of the same set of switches, but they had all the settings mixed up. Add to that the actual unit had a different set of instructions?? These were for setting the charge for specific types of battery, quite important. As I read on through the manual, very cautiously now I found text for diagrams missing or repeated and un numbered diagrams that had no descriptions. I mailed the manufacturer. I asked which diagram was correct and was he aware there were errors.
The answer I got was baffling. I was accused of being bored and bombarded with mails with PDF attachments for loads of products I did not want! When I asked again he eventually admitted he had made an update earlier in the year, which he then sent. A lot of the errors were rectified, but not all, but hang on why not send that out with the product if he has had it for ages....? It was not even available as an update on hios site, which had every thing else on it... He then said the update, out of date as it was, would have to do... and if I wanted to I could read through 90 others.... and get myself upset over them... Strange attitude. I send out manuals, if one of mine is wrong I would love to know, for a faulty manual is a waste of time and I would have failed...
I thought to myself, would I buy anything else from this man? No. Would I recommend the product? No. Would I return it the next day?? Oh Yes. I doubt anyone would get any sense out of him if it failed... When I spoke to people at the chandlers they said they were not surprised, the man is a genius, but has absolutely no people skills and now probably no staff!
I am now looking at two other products out on the market that do the same thing, X-Alt and the Kestrel and have already had a very friendly mail from one of the companies offering advice. I will let you know which road I go down.. anyone had any experience of either?
You think it would be a simple job....
The lad was down at the weekend, to fuel his boat. I would advise anyone who's boat is afloat or stored shore to ensure their fuel tanks are full. This will prevent condensation forming and the subsequent water in the fuel. However a caveat. Fit an anti siphon device, as fuel is expensive these days! There is one on my Christmas list!
With the temperatures dropping I hope you have all the soft furnishings stowed somewhere dry, all the lines washed and stored dry as well. Sails into the Sail-maker for valeting etc.. well worth it. Make for an easier time in spring when we are in a hurry to get back afloat!
All for now, keep warm, and for those in the southern hemisphere, good sailing, send in the logs!
john
Thursday 26th November 2009
Hello all, well 8 of us had a great evening in Danbury last night, we were the last to leave the pub as well! Heard from a couple of members who could not be there but passed on their regards to all. John Stevens away in Germany and Brendan stranded on the other side of London! Brian and Mavis made Danbury as their first stop on their way from Devon back to Essex!
During the past week I have been so busy with other matters I still have not sent official welcomes to the last 4 enrolments, will get on that in a moment.
The gales have blown themselves out and hopefully owners have been checking boats and covers.
I have to go down to mine tomorrow to fit the new batteries, then I will be able to see what I'm doing to remove the leaking forward fresh water tank. The sooner that is in to the fabricator the better! All I have to do is pump the rest of the 25 gallons of water out of the system....
Heard on the grape vine that one of our members has just bought another Eventide. He has a very sad looking wooden one needing desperate attention, I see an advert coming very soon! Good news is the boat he has made the move on is GRP and ready, almost, to sail away, more later.... GRP Eventide I heard you say... Yes there have been a few, more on that later too.
Brendan is adding the finishing touches to the programs he has written to re write my Seagull website, we think the last versions of the updates are just about done. when we are certain all the bugs are out of it we will be setting to work on the EOG site. This will make it load quicker and be more space friendly on the server, as well as easier to edit for me. At the moment I edit in one program, save, then upload every file with another program. the trick is remembering which files I have edited.... sometimes I have to do it in batches of half a dozen or I get lost!
One nice request we got last week was from Lindsay Suderman of The SIDS Network of Kansas a charity in the States who wanted to use one of the pictures they found on these Stoppress pages, in 2007. It is one I took, of our oil lantern lit in the rigging as the sun is setting. They wanted to put it with a poem. She says, 'In the poem it says "thoughts of you keep the lamp of love lit in the recesses of my mind". This line in the poem made me think of an oil lit lamp and so I went searching for a picture and came across yours! ' I hope we will get to read the poem shortly... Look here to see it www.sidsks.org The power of the net ....
Well enough from me, off to write to some more new members!
John
Saturday 21st November 2009.
We have escaped unscathed here, but for the poor people up in the North West the last 48hours has been a nightmare, so much rain in so short a time. The weather experts have been warning that this is more likely to happen as our weather gets warmer, shame no one seems to listen.... The 'once in a thousand years' storm is likely to be the once in a 'hundred', then in 'ten' and maybe a regular occurrence before long.
Doubly pleased to be laid up under cover ashore.
Got the new batteries last week and ordered a Sterling alternator controller, we will see. Have advertised the NiCads... Also going to put the Life raft on the site, £225 with a season to go till the next survey and certification.... wonder if that will get any takers.. Certainly the prices of used gear is noticeably dropping, we are a long way from being back to the days when some one would bite your hand off when you placed a boat or gear on the market...
Welcome this last week to another four new members. Greg Johnson in the States, as a friend. to Joan Coote with an Eventide in Australia, want to learn more about this one as I think it is another that was unknown before. Dr Bob Barton with the Kylix 27 'Swatchway' she is to be based in Grimsby. and To Alan Cusack again in Australia with an Eventide, again want to know more about this one too.
I have also had a request for a burgee and a donation from Bob and sent out 3 CD's to another member, Stuart McLeod. Stuart is doing extensive research into Steel building and we hope the result will be a definitive article about the subject....
I have been informed of several boats up for sale on various websites and the new owner of Gambor in Cardiff has been in touch as well. He was looking for cheap transport to remove the boat by this weekend, or it was going to get boxed in at the back of the Cardiff S.C. yard... hope he managed it.
Next week will be the last Danbury meeting of the year, we do not get together the last Wednesday of December, as not everyone is partial to Turkey and Christmas pud! So if you want to come along and see us, November 25th is the date.
Hope to get down to fuel the lad's boat tomorrow, always better to leave tanks full for the winter, less chance of condensation, but with the forecast, doubt we will be poking our noses out, not tomorrow anyway.
John
Saturday 14th November 2009.
Hope you have checked the covers and if afloat, the moorings. The breeze fairly ripped through Essex today. The lights flickered here several times and I wondered how many trees will be down, quite a few it seems, but thankfully none of the ones I've planted! Seriously, it is worth checking those lines, they can chafe through alarmingly quickly. On the London River years ago we used to recommend any boat on a swinging mooring brought the chain up on deck, and not rely on rope from the buoy. We used to gather up loads of drifting boats, mostly with the frayed remains of mooring roped still attached!
We have had confirmation that 'Lone Gull' sold and also heard that the Eventide 27 'Gambor' sold on E-Bay, so have removed that advert too. Hope to hear form the new owner who got her for a song!
John Stevens has send details in of a smart Eventide 24 for sale, Misty, see the link. http://www.boatsandoutboards.com/view/F218927
I have also heard back from Doug Herridge, re the Eventide 'Shellicky Bookey' I was partially right, a name from folklore, from an Irish tale, it is the name of a snail! Made Famous in a Clancey Brothers song apparently! Now that is unfair on an Eventide! He has sent me a load of info and I will add it to the next Newsletter, due out the end of the month...
I have also had a request for the extra drawings for the Steel WW, I hope to email these over to the member to add to his WW CD!
All for now, time to go and find the dustbin now the wind has dropped!
John
Wednesday 11th November 2009.
Well we are safely ashore and under cover, a very quick operation this year 1100hrs we were bobbing up and down in the water and by 1400 secure in the barn, pressure washed off and secured to trailer, mast lowered and wire rigging removed to boot.
I had thought the antifouling was not up to scratch this year, but apart from 25 dizzy barnacles on the prop, there were no others and only a few jellies hanging under the keel. There was a copious layer of slime, but we found this comes off when sailing, so perhaps we had fared better than we thought. We saw one Eventider come out, with 3" of thick encrusted growth on the bottom, they had to resort to garden hoes to remove it. Antifouling?? No he had been told black tar varnish did the trick.. I cannot imagine she would have moved at any more than a snails pace carrying all that garden under her.
The yard foreman informed me our boat was one of the best again this year, so Marclear again for us!
I have been very busy with paperwork for the last few weeks and have at last caught up with SOS work and most of the EOG items outstanding. Time to get out to my workshop again....
I have just replied to another 5 new enrolments. Doug Herridge in Canada with the E 24 'Shellicky Bookey'.. still have to find out what that means, to John Smyth again in Canada who wants to build a 3 Tonner. He is on his way back to N.Z. and it will be there he undertakes the building, we look forward to reading about it later. To Anders Eliasson in Spain wanting to build a Senior, the Selway Fisher stitch and glue method.... To Peter McKue of Harwich who sails a 1931 Essex Sloop out of North Fambridge, welcomed as a friend. to Paul Duckworth of France, who has become the proud owner of the original Lone Gull, star of the Steve Picard book and once owned by MG himself of course.
Hopefully many of these will send in pics for the gallery.
John Hopthrow has sent details of several interesting boats appearing on E-Bay. Search E-Bay for Maurice Griffiths and you should find them. A steel Kesteloo in Kent as well. Will try and get details onto the pages. One is already on our 'For Sale' pages, an Eventide 27 in Cardiff for £400!
The house is beginning to look less like a sail loft now as all the covers and ropes have been through the washing machine, (Easycare 30!) and are now being stored away for the winter.
I have been making lists of all the jobs and searching out items. I have struck extremely lucky with 20 x 6mm swageless s/s terminals, half price on E-Bay, to fit my roll of 6mm wire, so I will be re rigging her myself. I am pricing up lead acid gel batteries too, they are a lot cheaper on the net than in my chandlery!
I have answered a plea for help from Spain from Conny, re her E24 Compass rose. she was having trouble tacking. I may publish the reply in the next Newsletter... Got any logs to publish...? and there's another job to do....
Enough for now,
John
Saturday 7th November 2009.
Hello all,
sorry for the week's delay, I have been rather run off my feet this week. Apart from my Seagull business still going crazy, (Don't Seagullers lay up??) I have been starting to empty our 'Fiddler's Green' prior to haul out Tuesday, sort out my tax return, ouch! and do all the countless domestic chores, including sort the new emergency generator for the house.
It is always, to me a sad time when I remove the mainsail and genoa. Marks the end of another sailing year, time to reflect on the good sails we have had and friends met and made. Pleased to say there are lots of them!
Yesterday I ran them in to Lonton and Gray's at Burnham for checking washing and storing. The sails have now been on board for nearly 20 years, we launched in 1990... August. They are still in very good order, mainsail has a bit of a faded patch where I do a 'harbour stow', but otherwise very good condition. They still set well, even when reefed, and we seem to be doing more of that recently. Well worth getting them valeted, have you see the cost of a new set of sails???!
The rigging is the same age, stainless of course, but 20 years is a long time to keep any rigging, so this winter we are having it replaced. I was told that my rigging has survived without fatigue failures because I drop the mast every winter and do not allow the rig to be subjected to winter gales. That is why most fatigue and fail in 10 years, shame the suggested replacement regime 10 years, does not take this into account... do you leave your mast rigged all winter, it does effect it...
I was lucky enough to find a 100 metre coil of 6mm 1 x 19 stainless a while back, which I have been saving for this day. The old rigging was made up with Norseman or Staylock terminals one end and Talurit the other. Sadly I cannot reuse the patent terminals as the cones are not available for either.. So the rigger is going to have to remake the wires..... I bet he won't want to use Talurit either, and I still have the spare copper sleeves as well. Apparently Talurit is now not recommended for 1 x 19 stainless over 5 mm. My rig is 6mm. Funny how it can survive 20 years, trips across the north Sea and to Cornwall and not be right?
Still along with the new gas safety certificate, a new rigging ticket will go along way to placate the surveyor in a few months time, when my 20 year survey has to be done. (worth it for my peace of mind too!)
Just to add to the expense, after 20 years my NiCad batteries have had to be replaced. Not because there is anything really wrong with them, but I have 5 x 60 Amp hr banks and every now and again a cell dies, and I replace it. Sadly I have just used my last spare cell... so if anyone want to buy 5 sets of 60 amp hour NiCads, nominal 12volt, 4 to use and 1 set of 10 cells to split up as spares for the next 10 years.... £100 the lot.. I will throw in an alternator controller set for the correct voltage 15.5, for free. I will put the lot on the Bits for Sale page shortly, when I have removed the alternator controller..... I will also be advertising some more cells, they belong to the chap who has supplied me with cells for the past 20 years. I tried to replace mine with them, but they are 40 amp hour each, new 'Varta' cells, but not enough power to suit me. So I am going over to lead acid gel batteries, and a new Sterling alternator controller. See the For Sale page
Welcome to two new members this week, Doug Herridge in Canada with the Eventide 24 'Shellicky Bookey', sounds like the name of a Halloween character! and To Neil Stedman who has just bought the beautiful 'Jemmima' ex 'Mirembe' (note the spelling Neil said, Luganda word for peace! Am I thinking the name might resort to the original??) He was once a member of the old assoc, a double welcome. 'Jemmima' is a Kylix 29 and sails the Essex/ Suffolk rivers.
I have a load of house work to do on the site, pics to add, adverts to edit and add or delete. i am hoping I will get time Sunday night to work my way down through the pile a little. I am astonished at how active the mail is. Poor john Stevens is snowed under with new members, still trying to struggle to the surface! when we eventually get on top of all this we will hope to regenerate the site map of members locations.. Brendan will be assisting here. Brendan has been very busy with my Seagull website. He is helping me revamp it to get it to the very top of the list on the search engines. We are very nearly there. a lot of the work he has done on the SOS site and programs he has written, (clever chap!) will be used on the EOG site soon. He has painstakingly written and re written these programs to remove all the bugs and only when we are certain it is 100% will it be unleashed on the much larger EOG site. I think you will be impressed.
Anyway enough from me for now, it's 12 noon and I have to catch the post... talking of which I sent out another Senior CD last week as well.
Don't forget to wash all those halyards and put them away neatly, 'easy-care 30'!
John
Friday 30th October 2009.
Danbury was a little quieter than normal this month, but we were very pleased to welcome Mike and Helen of 'Cirra' to the evening. A very pleasant evening it was too.
Thursday morn at 1000hrs I was down at Bradwell to await the arrival of my crew, and so was the fog!
As one of them said, did not see the point in rushing, we were not going anywhere in a hurry! So it was we stowed and sorted our gear and eventually at 1100hrs I gave the order to cast off. We could see 100 yards, that would do me that the marina and creek. The sun was trying to burn through so I just crossed fingers and hoped. We motored slowly out on the ebb and at the Bradwell Beacon it was apparent the fog was a little more resistant to the sun, so I made for the other side of the river and dropped the hook in the shallows. Within minutes we could not see 10 yards! Clanging of saucepan lids was called for... After an hour it lifted enough to hoist sails and quietly sail off, I decided against Pyefleet as it was still thick that way so we have spent the last 48 hours in the Blackwater, sharing it with a handful of boats, loads of seals and thousands of birds. Saw the GH26 'Proteus' off Osea, pic to follow.. We returned before dusk today. A nice little MG creek crawl in convivial company..
Now back to work!
I sent another CD out before we left, a Senior one, hope the post behaves.. sent to Andy Woodcock, thanks for the donation Andy.
I have removed a couple of items from the 'for sale' pages and will be adding more items soon... Please do let us know if you sell an item that is on our pages, even if we did not help sell it, avoids disappointment.
Hauling out in 10 days, another season nearing it's end.....
John
Monday 26th October 2009.
Well we are going to escape for a couple of days, Thursday and Friday.... so if you are out on the Blackwater..... we will not be going far....
Wednesday at Danbury first, and we have heard from the GH owners Mike and Helen that they will be there to join us... fancy popping along The Bell P.H. Main road Danbury 8pm for a meal, please let us know on 01621 778859 so we can book the tables.
We have heard from several owners and members during the last few days, I have still to reply to so, me mail. Welcome to Tim De Raedt in Belgium, soon to be a Vulcan owner we understand.
A warm welcome also t Kyle in Holyhead, joined as a friend, and to yet another GH 31 owner in Holland, Mr. WB... awaiting the first name, Van Der Mik. Seems he has been very busy restoring 'Jonas', GH 160. We must have enough boats over there to have several meets and rallies......?
I have heard from someone attempting to buy a boat on our pages.. sadly the phone number given no longer works, so I have removed the advert. If people could just let us know we would be grateful.
We have heard of 2, 3 Tonner's for sale in East Anglia, but at quite high prices over £4,000, did not think there had been a change of economic circumstances that might push boat prices up... what have you heard? We know of a very nice Riptide that sold for less than 10k!
We have heard from Ian and Christine with the GH 'Moondanbcer' we hope they are going to share some of their adventures with us.
Also had a mail from South Africa with details of the restored Eventide 'Syringa'. That will be an article for the next Newsletter. Any more in the pipeline.
Had a mail from a new Eventide owner, also in south Africa, he has bought 'Chala', this boat was built by Larry Coghill and he wrote at least one interesting article about the casting of his keel, I will see if I can turn out some others...
Another tale to be related, though not in one of our boats, is that of Michael and Karen's maiden cruise in their new motor boat! I will save that for the Newsletter too, a catalogue of comical disasters!
Hope for gentle breezes for our last little cruise this week...
John
Wednesday 21st October 2009
Trafalgar Day.
A busy week! My Seagull business has kept me more than busy for the past week, so apologies if I have not answered mail as quickly as normal.
I have removed 'Serenity' from the for Sale page, and added a sad 'Flute II' .
Richard tells me 'Serenity sold very quickly, well the price was realistic at under £4,000, and she was in excellent sail away condition with a lot of new gear on board...
Sadly 'Flute II' is a different story and she is being sold for a knock down £250. the trailer she is on is for sale as well, so if you are building and want parts, mast etc and a good trailer, have a look.
Welcome to Ian Rhodes who joined during the week with his GH 31, 'Moondancer'. I will get round to replying shortly Ian. He sails in the Med from Gulf du Lion, France.
Apart from being busy with Seagulls I have also been busy with boats. Sunday saw us at Brightlingsea where Darian poured a champagne libation on the bow of a newly launched boat. Her lad Michael and Karen took delivery of their new motor boat, and I had the fun of running it back to Bradwell. Calm seas light breezes and near HW for the run, we motored briefly at over 21 knots. We circled and reversed, and even anchored, to test all out before berthing at Bradwell and meeting the girls. This is a really luxurious boat, 27'3", same length as 'Fiddler's Green', but could not be more different! She will be afloat over winter, so on fine days I suspect I will be testing her further! Next season we will have our escort again!
Thanks to Nigel and Heidi for the good wishes as they were out celebrating Heidi's birthday with a champagne breakfast off Osea! Happy Birthday Heidi!
Today is also our little Horatio's 4th birthday, OK so he is really Sebastian, but to me he always answers to Horatio, born as he was on the 200th anniversary of Trafalgar.... I will soon be sorting a dinghy out for him as well!
Hope to escape for a few days next week, if the weather permits. I was hoping to go this week, but a quick look at the weather charts had me postponing it... If all goes well Tuesday, Wednesday and Thursday in the Blackwater, followed by a couple of day sails and that is it, the barn is booked for the winter.
This weekend I have organised a walk in the woods locally, so Sunday if it's too breezy and you fancy it...
FREE….. You are invited to join us for a walk in
HAZELEIGH WOOD, LODGE ROAD, HAZELEIGH.
For SEED GATHERING,
SUNDAY, 25TH OCTOBER, 10am – 3pm.
(Follow small 'TWIG' signs on Lodge Rd turning, on the left of the A414 between Maldon's Morrison's and Woodham Mortimer Roundabouts).
Come and enjoy a stroll through this normally closed, private woodland in association with TWIG, discover it's wildlife, see how the wood is managed and charcoal made with the owners, John and Maureen.
On your walk collect seeds, (special bags provided), that you can grow yourself, and or pass to TWIG to help us stock the proposed new community woodland. TWIG members will be on hand to help identify trees and explain their project and help pot up a seed for every child to take away.
Also on hand to answer any questions you may have on planting or caring for trees, will be local arboreal expert Andy Day.
Bring the children, the dog, (on a lead) and your friends for a unique opportunity to enjoy a walk in the woods and support TWIG.
For more contact us on 01621 778859
John Williams. Chair of TWIG
OK, that is all for now, Danbury next week of course...
John
P.S. Just received this picture in from Jackie Williamson of the cover of her new book.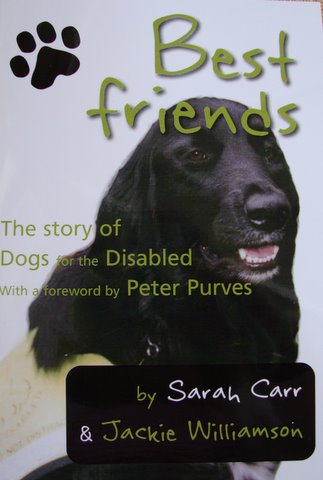 Written with the full backing of the charity the book has a foreword by Peter Purves and costs £4.95, with £1 from the sale of each book being donated to Dogs for the Disabled. P&P is £2.00 extra. It is available direct from Jackie Williamson: email wordaid@btinternet.com or send you order with payment to The Granary, Torbant, Croesgoch, HAVERFORDWEST, Pembrokeshire, SA62 5JN.
See the entry last week too...
John
Wednesday 14th October.
Well my boat still floats and the motor runs, weather looks good for weekend, so hopefully.....
Still catching up on mail, welcome to 3 new members, Iain Clark who is the proud new owner of the Riptide, 'Ramillies'! Iain will be moving her up to the west coast of Scotland next year, maybe we can escort him out of the Essex rivers!
Welcome also to Martin Dooley the new owner of the Eventide 'Tao'. She will be sailing the Irish sea next season, home mooring Anglesey.
Welcome too to Gert from the Netherlands. Gert has purchased the GH 31 'Phoebe II' and will be spending a little while restoring her. Gert has also come across some old leaflets and articles he is promising to scan and send in for the GH pages, thanks Gert.
Good new from John Stevens, he is up and back to work! you can't keep a good man down! John is trying to organise the sale of his Eventide and the refurbishing of his Senior. Lets hope we can see him afloat next season....
Paul with the Tidewater 'Brego' has sent in a nice couple of pics that I will add to the gallery, I noticed the dinghy, a Puffin! I built one of these! Paul was about 9 when he and his father built theirs! great little boats. I might just look out for one for Horatio, the number 2 grandson.. at 4 years old Trafalgar day, it gives me a bit of time to get one sorted before he is 8 and wanting to go solo!
Paul has asked how many tidewaters are there? Anyone any idea...? Seems MG enthusiasts are a quiet bunch, so we do not get that many logs either.. why not I wonder, don't people write logs these days?
Do send logs in for the Newsletter. new Edition will be underway soon.
Had a notification of a steel WW for sale in Tasmania...
http://www.boatsalestas.com.au/ed.php?de=56858
Nice looking version with aft cabin.... thanks to Terry Parkes for that.
Nick Gauntlet the new owner of 'Molly Jade', the Steel Eventide 27, now renamed 'The Mermaid'. She may be transported to the Lake District, where Nick runs a holiday let or two, see www.rebelshide.co.uk

Jackie Williamson, she of 'Cevamp Mike and Me' fame, will be sending an invitation to a book launch soon, if you live anywhere near Fishguard....
Best Friends: a new book by Jackie Williamson
With a few notable exceptions – and the paraplegic sailors Geoff Holt and Hilary Lister come to mind – most people who sail are relatively able-bodied. Okay, we all suffer from occasional creaking knees, arthritic knuckles and the sort of eyesight that requires either arm extensions or strong spectacles before we can read our charts. But on the whole, you need to be reasonably active to sail a boat.
So imagine what it must be like to be stuck in a wheelchair and unable to get through a door, or to have to ask for help every time you drop something. What if you developed MS and were suddenly reliant upon carers to do even the most basic and intimate tasks on your behalf? Pretty depressing stuff, isn't it?
But thanks to the charity Dogs for the Disabled, you needn't struggle alone. The charity provides specially trained dogs to live and work with disabled adults – and children – and to carry out simple tasks that they are unable to do for themselves. This could be things such as opening and closing doors, picking things up off the floor, helping with the shopping, pressing lift buttons, helping with dressing and undressing or unloading the washing machine. In the case of autistic children, who find it difficult to relate to other people, the dogs are even trained to cuddle on demand.
This year the charity celebrates its 21st anniversary and there is a new book to mark the occasion. Written by Jackie Williamson, who some visitors to this website may remember as the author of Cevamp, Mike and Me – the story of her father-in-law's Eventide – the book tells the story of the charity from its earliest days and provides insights into the lives of the dogs and their disabled owners. Moving and sensitive, the book is a bit of tear-jerker in places but it fills the reader with admiration for the disabled clients whose stories are related in its pages, the trainers and, most of all these special dogs, who really are their owners' best friends.
Written with the full backing of the charity the book has a foreword by Peter Purves and costs £4.95, with £1 from the sale of each book being donated to Dogs for the Disabled. P&P is £2.00 extra. It is available direct from Jackie Williamson: email
wordaid@btinternet.com
or send you order with payment to The Granary, Torbant, Croesgoch, HAVERFORDWEST, Pembrokeshire, SA62 5JN.
Enough for now, back soon,
John

Tuesday 13th October 2009.
Hello all, we are back from our jaunt in the sunshine of Arabia! Warm seas and friendly people. Sorry to our member in Dubai that we never got in touch, just far too busy with all sorts of activities arranged for us. Best cultural part was the visit to the Mosque, very enlightening.. Best fun, out in the desert driving powerful little 4x4 dune buggies, being able to ride over some of the biggest waves I have come across, in sand!
Petrol 20p a litre, water 21p a litre!
Sorry if you are one of the many dozens who have mailed in the past 10 days or so, I will try and get round to answering all in the next day or so.
Hopefully the weather will hold for the weekend, as we hope to collect Michael and Karen's new motorboat and bring it back to Bradwell Sunday. May get to take F.G. out as well.....
Heard from John and Ann Morgan today, they were in the UK for a brief visit, seems they may have sold their Eventide, we will see.
Not many days left to enjoy the sailing, so make the most of it!
Back to the day job! See you on the river soon!
John
Friday 2nd October 2009.
Well, busy? Yes it has been! The great weather has enabled me to get all my home maintenance jobs done, and also gave time for a trip to check the boat, but not get out there.. I hope you have been able to.
We have had that many mails and calls, and been to Danbury last Wednesday as well. I have welcomed loads of new members....
John Le Guen with the WW Penny, after CD, Kate and Geoff Beddard, looking for a Boat, not sure which, but an MG, Iain Gordon, as a friend, Martin Rutter who's Grandfather used to own the WW White Which, anyone know where she is now? Martin is hankering after either a WW or an Eventide, Alex Dixon, who has taken on the 3 Tonner ex 'Zanzibar' now 'Phoenix' Good luck Alex, he has already sent loads of pics! To Robert Gates in the States, who has just ordered 4 CD's, he hopes to build one at least! Rob Oostenrijk has bought a burgee and CD for his Fin keel beauty in the Netherlands. And lastly today John Barker has joined us very interested in building a Stitch and Glue senior, after the CD as well. welcome to all of you.
I heard from Marc from the Netherlands that his trip over to Woolverstone was a good one, and from Richard Crockatt with the Senior Wagtail.. Enjoying the sailing, sent some nice pics. We have had details of two Kylix arrive this week, new member David Prior with details and pics of his, 'Risga' and the ex owner or 'Mirembe' has sent in details of his, all added to the relevant pages.
also a couple of boats added and one removed, so there is some movement on the boat sales front..
In addition the E-Bay listing of 'Ramillies' bore fruit and a new owner, hopefully Iain Clarke will be in touch.
I have some items to add to the 'Bits for sale pages' and that will be about it for a week or so.
We are off away for 10 days, to catch some really hot sunshine.. back about the 11th.
When we get back we will be helping collect the lad's new motorboat, and also watching the weather for a last mini cruise on the Blackwater/Colne/Crouch/Roach maybe. I will post the dates when we have them.
good sailing to those still afloat, and to those working, yes keep at it will be worth it!
John
Saturday 26th September 2009.
The sun is out there is a gentle breeze and I'm home painting sheds! I hope to get a chance to sail later in the week, but must get the chores done first.
A get well message for John Stevens our Database Manager, he is hopefully at home now recovering from an operation to sort his hearing out... CAN YOU HEAR ME JOHN! Seriously John has been through it recently and I'm sure you will all join me in wishing him well.
Had a great pic of 'Serenity' in from Richard, but he is sadly contemplating selling her. A real shame as he has spent a lot of time and pennies upgrading her, with new sails and instruments etc, as he realises, little of which he will get back... I will be adding an advert on the pages soon. (Just as soon as I find out who has stolen all the hours in the day I used to enjoy!)
We meet at Danbury this Wednesday, if you are local enough to be able to join us we would love to see you. Talk is sometimes about boats, but can be about anything! Do give me a call though on 01621 778859 so I can arrange places at table if you are joining us for a meal...
In a week I will be away for a week. 3rd to 11th. We are off to catch some sunshine, courtesy of Darian's Michael and Karen. Will be back 11th and looking to get a weeks sailing in very shortly afterwards.. Bet it will feel chilly compared to where we are going! We are also picking up their new powerboat on the 17th, so hope to be out with them on the Colne/Blackwater that weekend as well....
all for now, back to shed painting! They say it will rain... one day.... soon....
John
Tuesday 22nd September 2009.
Just returned from a weekend up country, when we left, we saw the river was shrouded in fog, wonder if anyone got any sailing in! Don't feel half as bad going away if there is little prospect of a sail!
I have some items to add to the Boat Bits For Sale page, will get them on in the next day or two.... Sailor VHF, new heavy chain, couple of dinghies and a couple of small air cooled Petters...
Also on the look out for a trailer, 4 wheels to take 15cwt and 18ft long. Anyone know of one?
Will be back soon,
John
Friday 18th September 2009.
For the past week or so I have been sort of busy here, we have just caught the last of the warm dry weather, except for one day, for painting the cottage. Pleased to say she looks stunning and so white again. Now how many of us consider painting our boats this time of year? Perhaps we should. Warm and dry for weeks, ideal painting conditions, well if it was not for the incessant wind! Next spring I will be repainting the green on F.G. and cursing the damp!
We are off to Warwick tomorrow for a family event, and it looks as if we are going to miss a nice weekend on the water, rats... Never mind I am hoping to squeeze another weekend and a few day sails in, plus the traditional end of season October cruise to round things off. we will be watching the weather around the 20th on..
I have just removed the Senior Lapwing from the For Sale page, another sold. We have also had details of a GH 32 in Hawaii for sale, I will add that shortly.
We have had a few mails from John Le Guen the new owner of Penny, she is now in the North West, in Liverpool!
We have also heard from Chris Merchant with Molly Jade, she is being cared for again, Seems Chris also runs a nice little holiday home in the Lakes, We will put a mention of it on the Links page!
Time to close for a few days, back with you soon, enjoy the sailing,
John
Monday 14th September 2009.
First off an apology, the date of the next Danbury meeting is the 30th, not the day I suggested... Opps.
Now some sad news, we learnt today that dear Sid Taylor with the Riptide 'Ramillies' passed away at the end of August. Some may have seen his boat advertised on the Bay.. She will also be on our site shortly... So sad Sid did not get to use his creation much....
Well we did not get to Walton on Naze or the Backwaters, you doubtless will not be surprised to hear that, given the weather! We set off before dawn, reveille 0500, fleet gathered of Mersea Quarters 0600 ish, set off hard on the wind towards Clacton, but at 0815 the Coastguard issued a strong wind warning for later that day and a Force 7 for Sunday. No not for us. We turned back and had a cracking sail back into the Blackwater! log recording 6 knots several times.
We sailed on up against the ebb, and at Steeple 'Otteau' peeled off to take the dogs ashore for walkies. 'Dougaljo' and 'F.G.' carried on, sailing into Lawling creek with 0.1 metre under the keel, to anchor alongside 5 seals on the bank. We rafted up, down out of the wind, and stayed that was till the next day, when we motored back with the last of the ebb to Bradwell, against a very stiff F 5/6. Would not have liked to have been out in the Wallet in that....
Now a welcome to all those who have joined us in the past couple of weeks,.
To Brian Scothern who has sent pennies for the Eventide CD, To Simon James who has just purchasing the Eventide 'Rose', and who used to own the Eventide 'Tarka' years ago. To Rob Oosternijk who has purchased that splendid looking Eventide for sale on the Verse Meere. turns out 'Lise II' has a fin keel as well'! To David Prior who has just become the very proud owner of Kylix 29 'Risga', a beautiful ship! To Alan Morrison who has purchased the Eventide 26 'Marionette' and is restoring her down in Sussex. To Don Raby who is looking at a WW up in Yorkshire... more to come on that one...To William Laing, in south Africa who has found the 25 ft Medusa and is rebuilding her to sail her back to the UK! She was called 'Zigg Zagg' and sailed to Africa years ago... there is a story to tell! now called 'Wind Dancer' and we hope to read her log here one day! To Dave Meacher with the Eventide 26 'Ichabod', good name that one! She sails the Solent. To Tony cook, who must be the unluckiest man today, he contacted the owner of the Lone Gull II up for sale, only to fine he was pipped at the post the same day, so he is still looking. And lastly to Richard Crockatt who is the proud owner of the Senior 'Wagtail'. she is berthed at Pin Mill and we hope we shall see more of her and all the other boats next season, not a lot left of this...
Well that is another ten new members! Tonight I an running off CD's of drawings and copies of the building film for others..... busy or what!
We did not get any meets organised anywhere else but the East Coast again, sad really as we have so many members elsewhere. Hopefully the on site map will get an update shortly and that will prompt others to ask to be in touch with other owners.
On the subject of getting in touch, we are getting a few owners informing us of changed mail addresses, thank you to them. It is important to us to do this as that is our prime means of contacting you. As we have no subs as such, we do not have the pennies to send out snail mail to all, well not very often with over 800 members!
As the rain starts to fall I am just hoping the paint on the cottage has dried enough.... is winter on the way?
John
Friday 10th September 2009.
A quick note to say we are of sailing for the weekend, at least 3 boats are meeting off the Nass/Bradwell at 0600 tomorrow to 'sail' up the Swin to Walton Backwaters. I say 'Sail' as the forecast is NE3 so I suspect it will be a motor head to wind all the way. however the forecast for Sunday is for Northerlies, F3/4 so we should get a good sail back.
Just enrolled about 10 more members, will give you all a mention next week welcome anyway.... also 2 letters came in today with donations for CD's both of the Eventide, one was from someone I knew of many moons ago from the old assoc days. CD's will be in the post early next week.
Got to close now, I have just got in from painting the cottage and now have to load up the van and get myself and my gear onto the boat. I'm meeting crew Phil later tonight and Doug as well I hope..
all for now, enjoy the sailing if you are out there, looks as if it could be a nice weekend.
John
Tuesday 8th September 2009.
Busy week and it's getting busier. Not just my Seagull business, but a lot of family commitments, and tomorrow the painting of our little wooden shed in the country here gets under way, so I have been up and down ladders scrubbing and preparing all week! Wooden boat?, not half as much to do as in a wooden house!
At least the weather is good!
Will it remain so for the Walton Meet this weekend we ask? hope so! 'F.G.', 'Otteau' and 'Dougaljo' so far, all setting off from the Bradwell/Nass area at 0600 Saturday for a sail in company up the coast! Any more takers. Call me on VHF or phone beforehand on 01621 778859 We aim to be at Walton stone point about LW. 'Right E Oh' is host boat.
We have had lots of new requests for CD's of drawings this week and quite a few new enrolments. already had some nice new pics in to add to the Gallery, will mention the new owners and boats next time I update this page, got to rush now, nearly midnight and Darian's birthday!
Oh and nearly forgot, our Michael and Karen have a new boat, a spanking new Jeanneau 805 motor cruiser, we will be seeing a lot of her in the future, a beauty. Name? 'Karená'. we will be picking her up late October.... more winter days on the river!
See you on the river!
John
Tuesday 1st September 2009.
Well the weather played up again at the weekend, so the West Mersea meet was a bit of a mixture. In deference to the ladies, I drove Doug and Jo and Darian over by car! It was a F6.... The intrepid Nigel and Heidi arrived with another boat, a 'Friend' by water.
We signed in at WMYC and enjoyed a quiet drink, but not out on MG's bench, we would have been blown away. I had to have a quick sit though! pic courtesy of Doug!

Later many members of the WMYC arrived for special dinner, and it was made evident that those not in evening attire were not in keeping with the evening, we along with 3 other boats crews left for more hospitable surroundings! Isn't it a shame when nice clubs like the WMYC become social places, where a lifejacket and a set of oilies are seen as out of place. Speaking to the other visiting sailors it seems the club has gone far down hill since MG's days..
So it was then that 4 boats crews met up for a wonderful meal, in the Oyster Bar. A couple of crews had to cry off at the last moment because of the weather.
We later went to the Victory pub across the way and met up with freinds Tony and Sally and family. A much more hospitable welcome there...
Much later we drove back to Bradwell, and the other crews returned to their boats. In the morning we had a call to say the other boats were staying put, as the F6 and 7 forecast were a bit too much. The wind howled. Bradwell was full to the brim and there were no moorings to be had at Tollesbury or West Mersea either.... However we were able to welcome Tim and Frances with the Eventide 'Mayna', bravely flying our club burgee in the brisk wind. We also met up with an old friend, Norman Stenning, he had been cajoled into rejoining the old eoa, not knowing anything of the reason for the split and the formation of this group 7 years ago. He was extremely saddened by what they had done, now he had found out, and I suspect will be joining us later. He is now keeping his WW on the Blackwater at the BSC, along with at least 4 other members of the EOG..
We let go Sunday afternoon to the amazement of many, and gently motored up the Blackwater into a stiff breeze, the tide was with us, so it was not a lot of effort. A few hardy sailing sorts had fully reefed sails and were fighting it out... you can always tell when there is a F6, by the number of high speed windsurfers flying about! We were hailed by a couple of boats, one an ex owner, Chris Walker, now with a GRP creation, 'Alice'. His crew seemed to have grown up a bit from the loads of kids, to the outrageous teenager stage! Thought the hair was great, but did not appreciate the lad tossing his rubbish into my river! You got some work to do there Chris!
We later crept into Lawling Creek and sounded out a sheltered anchorage, where we had a great free show given by the 6 local seals! We slept soundly and woke to bright sunshine. The wind was down to F4/5, and we unfurled Genoa to soot up river to mill Beach, before a swift run back to St. Lawrence Creek. Again we sounded our way in and anchored for lunch. We JUST stayed afloat, by 0.1m and later in the afternoon, with the sun alone in a wall to wall blue sky, gently puttered up the tail end of Bradwell /St. Lawrence Creek as the wind died. gently pushing our way through the mud in the shallow bits, 2 hours later we arrived back at Bradwell, from the 'wrong' direction. We berthed back in our mooring, that had been vacated for us, and repaired the the veranda of the marina bar for a wonderful sunset and meal!
OK not a lot of sailing in company this weekend, but we did meet up with quite a few members, and had a great tan to prove we had been out! We were joined by Darian's lad Michael and Karen, for Sunday Monday, and he has got the boating bug again as a result..... sorry Karen. So I bet they will be back as our motor boat escort again next season.
Was a good weekend, even if windy!
John
Friday 28th August 2009.
Well the wind it howling round the cottage, the Blackwater and Colne are a seething mass of foam flecked muddy water, Yes its Bank Holiday meet again!
Wind - Southwesterly 5 to 7, occasionally gale 8 in south, veering westerly later.
Sea State - Mainly moderate.
Weather - Squally showers becoming fair later.
Visibility - Moderate or good.

Outlook for the following 24 hours:

Wind - Westerly, backing southwesterly at times, 5 to 7.
Sea State - Slight or moderate.
Weather - Mainly fair.
Visibility - Good.

Great, looks like we will be going by road to West Mersea! At least Sunday and Monday look brighter.... we will stay on our boat at Bradwell for Saturday night if the weather is really that bad Saturday afternoon! Don't fancy the creek in a dinghy in a 6 or 7!
We hope you have better luck in your part of the world.
John
Thursday 27th August 2009.
Last night saw 9 of us meet at Danbury for a meal and a 10th turn up to pick up a CD and burgee for an Eventide in South Africa! We will be meeting some of those from Danbury again at the weekend.
The weather does at last seem to be improving, there is a promise of lighter winds and high pressure building Saturday on...
We have 8 booked for the meal at the Oyster Bar.
If you are coming along to West Mersea and have not told us you may be lucky to get a place at the Oyster Bar, but they are normally fully booked. however we intend to moor in the Strood channel, then dinghy ashore for about 1730hrs to meet for a glass or two on the WMYC lawn, by MG's bench. We will later walk up to the Oyster Bar for 2000hrs.
Sunday a sail in company in the river, culminating in a exploration of a nearby creek for the night. Depending on weather we may raft up for the evening. Monday, which promises to be a scorcher, will be for gently sailing back to where ever we came from...
Welcome to Roger Jaques of South Africa with his Eventide 26. He actually is a joint owner with two others. He has sent a 'before' picture, that I will post on the Eventide page soon, and we look forward to the 'after' one. a friend of his collected the CD of Eventide drawings for him at Danbury last night!
Still answering queries about our boats and enrolling new people, John Stevens has hinted that the actual number of enrolments might be far higher than the 800 we are claiming, Will update the Home page as soon as John finishes his count!
To all those out there for the weekend, hope the sky's are blue and the seas smooth, here's to F3's all weekend, we wish!
John
Monday 24th August 2009.
Just sent another 4 CD's out, 2 of the Eventide, 1 each of the WW and the Riptide. We are as popular as ever. You can print as many full size paper copies as you like from these CD's at any decent printer. Last year we sent out 65, wonder what the tally will be this.... Keeps out boats designs alive...
We welcome new members Stephen Hodgkinson and John Gayton, both interested in building....
Talking of building, here is a pic of the latest WW to be finished, Chris has been building this since the 1980'a, when he got a set of plans from us. Stretched slightly to 34ft, she is a good looking boat. Not sure exactly where she is going to be moored, she is at present in Somerset, but we have Gareth Jones MBE taking pics and sending them in!

Also in this week are pics of John Curtis's restored MG Hacathian. What an amazing transformation he has made. A sample before and after pic follows.
Not too long before we see pics of her under sail as well!
What a great weekend for those afloat, not me, too busy at home with other domestic chores and the like, but I did get down to my trailer to wire brush it off and repaint it with special bare metal paint. That will keep it clean for another 10 years! Now it's bright Yellow and White... Will have to look closely at the tyres some time in the near future, a few cracks appearing in the sidewalls... Sunshine does that. Though it is stored in the shade most of the time, the UV still gets it at times. When was the last time you checked yours, or greased the tow hitch? Best look before you get caught out.
Talking about the weather, as we do, I see the clouds already rolling in and I will soon have to cover the grandsons dinghy. Thunderstorms predicted...
Wednesday we are apparently going to get the tail end of a Hurricane, great! Hope it has moved on by the Bank Holiday! Still a few places left for the meal in the Oyster Bar Saturday night, if you care to join us. Need to know by Wednesday latest for catering numbers.
Wednesday will be Danbury night, I will brave the storm to be there, will you? I know it is a little close to the West Mersea Meet, but the company is great! 01621 778859 for either Danbury or the meal at the Oyster Bar.
A little birdie tells me one of the steering group will be celebrating their 30th wedding anniversary that weekend, congratulations.... There is a hint they may even join us by road..... Love to see them.
I said we were expecting thunderstorms later today. This normally causes me to close this machine down, but not now. Over the weekend I have installed an 'Uninteruptable Power Supply', as suggested by Brendan at the Annual Meeting. So if we have the inevitable power cut, the P.C. switches to battery back up for long enough to shut down safely. Yet to test it out, Brendan and I will be doing that very soon.
Hopefully see a few boats at West Mersea at the weekend, if you are out sailing elsewhere, have a good sail.
John
Tuesday 18th August 2009.
Summer has arrived, and I'm tied to the house for a couple of days, then guess what, rain! Can't win!
Just ordered a bit of kit to protect the EOG computer from the frequent power cuts we get. with any luck that will prevent drive failures and the like that have occurred in the past.
We have had another enrolment, Welcome to Andrew Bordeaux with a WW under restoration. Sadly Vester has not been back in touch, if you are reading this Vester, your mail has bounced....
Another mail that bounced was to Philippe in France. He has a special anti spam filter, great, but it cannot tell the difference between normal mail and spam, so stops the lot... OK, I have now managed to get through by contacting the anti spam provider, but what a Hoo Ha. He also has a problem because the Forum sends out mails automatically to members, and it has blocked that.. something he has to unblock. For anyone really worried about Spam I can recommend 'Spam fighter'. there is a free version, but we have bought the next one up for the EOG and it is great, you can see all the so called spams and check, just occasionally a real mail drops in there, not often, but you can get it out with a click and tell the program not to treat it as spam with another click. Search on the web for it, the down load is free. Recommended to us by our Technical advisor Brendan.
The West Mersea Meet approaches Fast.
We intend to be there Saturday afternoon and will dinghy ashore from the moorings laid on for us in the Strood channel, to be on the lawn outside the WMYC, hopefully weather permitting! at 1700hrs. We will toast MG no doubt before wandering off to the Oyster bar just along the road, where the EOG have a table for 15 booked. This is a fish restaurant, and we are back by popular demand after last year! There are places left, if you wish to join the 10 of us already on the list, please contact me 01621 778859 or mail us via the site here.
Sunday we intend to have a sail in company up the Blackwater in the afternoon, we were thinking of locking in at Heybridge for the night, but lock in would be 2130hrs and in the dark, only to have to come out at 0939 in the morning.. not really worth it. we wanted to take the dinghy up the canal to the first lock! Another time. Instead we will anchor for the night in one of the quiet creeks, and Monday people can sail back home.
Hope to see as many of you as can make it.
free winds and lee going tides,
John
Thursday 13th August 2009.
No apologies for using green again, yesterday was my birthday and green is, as some might gather, my favourite colour! Thought I would share one of my birthday cards with you all!
This is from Darian's Michael and Karen, who watched me go neatly aground on a falling tide, just off the West Mersea landing pontoon! 4 hours later after spending the afternoon feeding the gulls, sunbathing and reading, we caught up with him on the river! Cheeky whatsit!
He may come as crew this year after selling his little motorboat, sadly.... I'll get him back.
OK, WM Meet I would like numbers please for Saturday Night at the Oyster Bar again! 25 of us had a great meal there a couple of years back, on the Sunday. hoping to book the Saturday, so far have 4 definite, possibly 10, please let us know. 01621 778859.
We have had a flurry of new members this week, welcome to Ian smith contemplating purchase of either an Eventide or a WW, To Dr. David Bull with the Gulfstream 42 'Boheme', and toCorne Smeets in the Netherlands with the WildDuck 'WD40', great name for a steel boat!.To David Smith looking to buy an Eventide and after drawings, and to the ex owner of one of my old boats, the Eventide 24 'Bluenose'. He is looking for another Eventide, or maybe a wild Duck. he also runs a yacht brokers in Suffolk, will be putting a link on the site.
Lastly we welcome Vester in Yoe in the States. Sadly we could not reply to him as his mail was blocking us, if you read this Vester, unblock us and you will get the welcome message! Vester is interested in building one of our designs.
Well enough for now, back to the day job!
John
Tuesday 11th August 2009.
Sorry for the slight pause, busy as heck with Seagulls and then we escaped for a long weekend!
Have to say it was one of the best! we only sailed a few miles, but then we spent 48hours or more anchored in one of my favourite , tiny creeks, Salcote, way beyond the moorings and the oyster layings... Brandon our grandson spent the weekend with us, his first on board, and we towed the little 9ft Mayland I have fitted out for him. Spent the weekend rowing training and exploring, peering through the water on top of the spring tide at creatures of the salt marsh, and then exploring the creek to the head at Salcote church. Brandon's first go with the Seagull too, a natural!
Realised over the weekend that our Bank holiday meet will be right at the end of August and we will miss the West Mersea regatta. Never mind, I might just go over to watch the fun anyway, and the fireworks! Our West Mersea Meet weekend, starting Saturday 29th, means we will have neap tides so will stay afloat on the moorings Tony and Sally Nelson have arranged for us. Pleas ring me for details of where the moorings are, 01621 778859.
Turned the P.C. on today to a torrent of new members and requests for our CD's of drawings. Hang on I will get to you ASAP!
OK back to the day job, will be answering all the EOG mails tonight.
One last thing, one of our members has spotted an 'Eventide 34' for sale... £25,000 or swap for a house boat... Contact Aaron... Yes it is the same joker who bought 'Galliard' for a song and tried to sell her for £18,00 a couple of weeks later. The extensive rot un repaired! Look at the Eventide page of the gallery for photos of the quality of some of the repairs done to her a couple of years back... Buyer beware!!! Bet the mastic is still in the cabin top! If she now goes up in flames, or sinks and is a write off, all this info and more goes to our friends in the Marine Fraud office at Essex Constabulary! They are watching her! As will we be! What's the real value? Maybe £4k..... on a good day.
John
Monday 3rd August 2009.
Well Sunday was great day to be afloat, a decent steady breeze and neither too hot nor cold, what's more no rain! We ghosted, drifted, sailed round in circles off the Nass, we picnicked and puttered, ending up at just after LW entering St. Lawrence Creek. For those who do not know this little creek it is about 2 miles up the Blackwater from Bradwell creek and our home port, but it has a secret, it is also navigable in an Eventide, when the tide is just making and the mud flats are not covered. gently slipping along under genoa alone we coasted past rafts of Shell duck, numerous pairs of Avocet and gently slid to a halt alongside a basking seal. He was doing his best to ignore us, we whispered to each other in the cockpit so as not to disturb the tranquillity of this place. Could not have changed much since MG was sailing here. What a different sort of sailing to the sort you see on TV! A red sunset completed the scene as we slid back into our berth, one of the last to leave the river...
Well wouldn't it be nice to have a few more days like that! We look forward optimistically to a late summer....
Richard of the Eventide 'Serenity' sent us this link he found on the web, of one of the nicest eventides seen for along time. I have a feeling she must be pre 1973 by the cabin op, but just look at the deck and the finish....

Eventide 26 - Sailing yachts - De botenbank She is for sale in the Netherlands.
Sending another couple of CD's out tomorrow, a Goosander 23 to South Africa and a Senior to Darwen, the UK one! Have had long conversations with an ex Eventide owner who is also sending £5.00 for a CD of the Eventide drawings. We are still sending these out all over the world at much the same rate as ever. Heard from one guy who was appalled that the old eoa are still trying to make a business out of selling our drawings, our Eventide for over £60.00. He declined to pay! that exorbitant sum. MG and Des Sleightholme would be so upset.
Have heard from the crew of 'Otteau', they are in the Swale heading for their old stamping grounds at Conyer and the Ore. I hear the Shipwrights Arms might be on the agenda! Wonderful place. We hope to visit the Swale next spring, we have an invite to Conyer.
Had a nice mail from the ex owner of one of ours, who sold via the site. most appreciative. Also heard from another chap in the middle east who is contemplating having a steel boat built, about 31 to 34 ft could be another Riptide? I feel another CD of drawings coming on!
We are out next weekend, weather permitting. We will have the grandson on board as crew, we intend holing up at the top end of Salcote and undertaking rowing lessons in his newly finished dinghy. Seagull training comes later!
good sailing wherever you are,
John
Friday 31st July 2009.
For a change the weather was nice today, if a little breezy, but I could not escape. To busy catching up here after a failure with the P.C. Yesterday I was about to edit a page and I lost my screen. I assumed there had been a power fluctuation and the PC was down, as I could not see my SOS PC either. then it dawned on me, it was the monitor! Well £120 lighter I have a thin lightweight LCD 22" widescreen job on the desk. Great, except the kittens have lost their perch. A very bemused kit tried to get on the non existant, old, hot monitor today and looked at me very quizzically... sorry Kits!
We have had another new member in, Paul with a rather nice Kylix, 'INA' based in Halstow Creek, Kent. Welcome Paul. Thanks for the pic Paul, I will be adding it soon.
We have also had a few pics in from Nigel and Heidi, who were out sailing last week, from Tollesbury up to the Deben and back. They have captured a few EOG type boats along the way. I will be adding these pics and the other s shortly.
We have had an advert for the remains of a Senior. she is mouldering away slowly down in Cornwall and the owner wishes her to go to a good home. the hull may be past it, but there are lots of fittings and a full gaff rig? Maybe gunter of course..... But this could prove very useful to some one. Yes I'm thinking of you Louie.... I will be forwarding the mail on to you! It will also appear on the For Sale page shortly.
Brendan has been beavering away with my SOS website and 2 days ago we uploaded the new version of it. He has corrected 300,000 errors or unneeded lines of code, as a result the site now works at lightning speed. He wrote a program to do this and we used the SOS site as a bit of a guinea pig, as the idea is to also use this program on the EOG site to clean it up. At over 1 Gb it is 4 times the size of the SOS one, so there are bound to be more things to correct. Brendan has also invented a new editing system and it is working well. That too will be used here in future.
We met at Danbury this week, but we were thin on the ground. still a good meal with pleasant company was worth going out for.
We are hoping to see a few boats over at West Mersea for the Bank Holiday weekend. Gosh it's August tomorrow, where has the year gone!! I am really hopeful for a decent autumn, as the summer so far has been another washout, third year running....
Hope to be out for a drift on Sunday, want to bet?
John
Saturday 25th July 2009.
Wonderful day, brilliant sun and light breezes, all day. Sadly I did not sail though as it was our annual Flower show, when Tillingham Village comes alive for the afternoon! Darian and I were sorting out our Marquee in the morning, we were in the grand parade and all afternoon on our TWIG stand. We were one of the few stands at the show not asking for money, but in fact giving things way, including trees! Because of this we had a crowd most of the day! Busy but rewarding.
Now what has the weather in line for Sunday?? What wind and rain again, I hope not........
Welcome to new members enrolling in the past week, Frantisek Kaspar, with the Barbican 33, 'Awake of Parkstone', and to Dave Gardener looking at an Atlantic Clipper the Barbicans forebear!
We had a nice mail from Mike Angus, he is a photographer and often captures boats passing through the Hurst Narrows. This time it was the Lone Gull II 'Lone Star'. Last we heard John Banks was the owner.... Sadly no contact details. Well if the owner would like a copy of the nice pic, see the Lone Gull pages, I will add the edited pic and he can contact Mike!
We also had a mail in from Hugo working on his MG at Maldon. His yard has a Johnson and Jago 2 & 1/2 tonner going for a song.. abandoned by her owner, however only to the person dedicated, (I think that is the right word....) enough to rebuild her. Bit of a mammoth job I suspect.

If you fancy a go, contact:- Shipways Yard, North St, Maldon CM9 5HQ. chandlery@marinestore.co.uk Deadline the end of July.......

I am off to add a few bits to the pages, hope we can all get a little bit of gentle sailing in as well
John
Sunday 19th July 2009.
We should have been out sailing, but with F6's yesterday and top end of 4's today, coupled with heavy rain we thought better of it!
Given me a chance to catch up on a few items on the site.! I have just added another Barrier Reef to the pages thanks to John Hopthrow of the Barrier Reef 'Crystal Voyager'. I intend to seek out the owner next week!
We have had a few more enrolments in the last few days, a welcome to Michael, as a friend, who's mum and dad had their honeymoon on the Eventide 'Everjoy', lent to them by a friend, Tony Woodford the builder! I will be putting him in contact with the present owners. To Carl who was after details of the CD's, to a Seagull customer of mine, Paschall who bought the Eventide 27 that was on EBay last month, she is down in Cardiff, 'Gambor'. we are trying to trace her history, but as yet have found nothing on that name, waiting for the sails to come out. Oddly she is Gaff Rigged!?
Just heard from Nigel and Heidi who have just brought 'Otteau' into Bradwell. As well as a stiff breeze as they tried to berth, the heavens opened on them! We will go and have a drink with them later I suspect! Want to check the boat anyway, after all that rain, we have a cockpit locker that tends to drain onto rather than out of the boat! Another little job!
All for now, roll on Summer, or have we had it?
John
Wednesday 15th July 2009.
Twenty years ago yesterday Darian and I rolled the boat out of the barn to make room for 150 of our friends, the band and the Morris men. That morning, unbeknown to most attending our 'Nautical Naming night', Darian changed her name to mine.
We celebrated at a special Chinese restaurant that we like, as it was our 'China Wedding' anniversary! I would have like to be able to have afforded to take her to see the Terracotta warriors, but Hey Ho. She still has not really forgiven me for having to share our wedding with a boat!
Twenty years on our boat will need a survey before the insurance can be renewed! I went down to her today, As I sat in her cosy cabin and the F6's howled outside, I looked round and realised she had fared pretty well for 19 years afloat! Add to which, there was not a lot I would change either. Nice after all these years.
Whilst I was down the boat I had the gas surveyor with me, checking up on the cooker for my gas safety ticket. We traced a slight leak to the 'Gaslow gauge' in the gas locker on the bottle! I had looked at every other joint, soaked them in fairy liquid etc, before I found the bubbles coming out of the glass on the gauge. Just shows you, even safety gear can fail! It was removed and binned! I have found new ones for sale for about £22.00 so will be investing in another! Not only does it indicate how much gas is left, when the bottle is turned off it will tell you if you have a leak in the system.
Brendan has been busy working on my new SOS website and the improvements will be great. Why print that here?? Well the EOG site will benefit from the clever programs he has written to clean up errors on mine and a new editing system that is far better than the old method. We go live with the new SOS site shortly, when we are sure all the gremlins are sorted! Then Brendan will start on this site.
One new member in the past couple of days and one who has started to fill in the form but sent it too soon, so we have only half of it! I will be contacting him! Anyway a warm welcome to the new owner of 'Athaena', Christian. I suspect we will be getting a few pics of 'Athaena' as the new owner stretches her cruising area!
Speaking of 'Athaena', I have just added the price to the advert for her trailer, less than £1k, a snip at that price!
I also added a new page to the Newsletter, to publish a host of great pictures of 'Molly Jade' the steel Eventide 26 from Skye. Thanks Chris and good sailing in her.
Hope to be out on the water this weekend, hope the weather improves! not been that clever this week. Well at least I brought my week on the boat forward from this week, got to be thankful for that, I could have been trying to sail!
Good sailing,
John
Monday 13th July 2009.
Well we have had a few more enrol, the form Brendan has made is working well.
Welcome to Steve Tandy in Australia who has sent a generous donation to more than cover the 3 CD's he had asked for, hope you get to build one of them Steve! Bill Bradley has joined as he has bought the Steel Eventide Poppy, though the name will be changed he says!
The weather is odd again, either windy or nothing at all and heavy rain.. Where is this summer they promised.?
Heard from 'Bonita', after an engine starting problem, that turned out to be very similar to the problem 'Dougaljo' had all those years ago in Holland, where we bypassed the relay on the starter.... hopefully now they are on their way up to Walton for the summer, hope to cross wakes with them.
Heard from Ian Clark the other day, he had seen one of our members boat open and reported in to me. I in turn was able to contact the owner to ensure all was well, he had just forgotten to close the hatch! nice to be able to do that, well spotted Ian!
Spent the day today with Brian the fund Manager sorting out his boat with him, hoisting him to the top of his mast, for the third time this year! hope to see him out afloat as soon as Monica is fit and well after her appendicitis opp! Whilst I was with him I looked at a couple of Eventides down at Tollesbury on the saltings and left a card for one of the owners, of a green 26 ft Eventide. No Name but it looked a lot like 'Forward'? Will investigate further. Also looked at 'Folly', a repair job of sorts has been done on her topsides, not very pretty sadly.
Heard from Mike the owner of the GH 'Cirra'. He sent the Annual Meeting minutes in to me and tells me he is making slow progress on 'Cirra'.
I have added a trailer to the 'Bits For Sale page, suit an Eventide...
I have a few pics to add to various pages later on, not enough hours in the day!
Hope to get out later this week and at the weekend,
See you on the river,
John
Tuesday 7th July 2009.
I have just added the last page to the new newsletter. I had a great story in from one of my Seagull customers, Don Street. Yes the same one.. He of Round the world in Iolaire. Knowing my interest in old motors and of our boats, he wondered if we might like his story, well it in in the newsletter.
I have added a trailer for sale to the pages, once carried Athaena, now sold.
I have had a few mails and a call from bill who is buying a steel Eventide called Poppy. Strangely we have never heard of her, another one! She has a sail number of 1700 odd but I could not trace her on any of my records. The number of eventides built just keeps on rising!
Another new member, a 'friend' Lucian Florescu, looking at our designs... Will sign him up as a member when he becomes an owner.
I have a pic of the newest boat to add to our fleet. She is a storm Class, no name yet, not till she is launched. Look forward to the pics of the launching and the name!

Just sent a CD out to South Africa and had another enquiry from Edgar, one of the new members, he is after building a Senior.
I have a few pics of the new steel Eventide to add, of Gypsy of Hoo and Molly Jade from Skye. I have some pics of Angela too, from Australia.... I will try to get them all on this week.
Now the heat wave and Wimbledon are over the thunderstorms have been rolling round the countryside cooling things down, hopefully I will be out on the water at the weekend, if I don't sneak out before!
One last item. I have just added a free for sale page to our guest Forum. If you have not already registered on the Forum just follow the instructions, it is quite painless, then you can post items for sale as well as read the posts. Again we listen to members, that is what they asked for, so we did it. I have started it off with an engine for sale, and no, it's not a Seagull!
Good sailing,
John
Sunday 5th July 2009.
A welcome to new members, Edgar Beesley with a Senior in Lancashire, Andrew Airey interested in the Steel WW, who has sent a donation for the CD etc. To Peter Kirkland in Sydney with the Eventide 'Angela', that he has owned her for 30 years! Got some nice pics to add to the gallery from Peter. To Greg Hill of Cornwall contemplating purchase of one of our designs, to Casey Bowles in the USA looking at buying a Wild Duck, Did not know they could fly that far! To Garry Evanson with the Riptide Harryson sailing the Solent, and by coincidence the son of the builder of that boat has been in touch too, hopefully now in touch with the owner .... and to John Y Marisol with an Atlantic clipper in Costa Rica.
As you can see from all these new members, Brendan has done his magic tricks again and the membership form is working again! Back to 2 or 3 a week again!
I have had a few advert alterations and additions for the site and a few more pics to add to the gallery. I will try and find time over the weekend to update a lot more pages.
There is also a special announcement of the launching of a Storm Class boat. Many years in the building by Peter Monk of Victoria, Australia. I have a pre launch pic and await the news that she floats.... Pics to be added ASAP.
I have to get aboard FG and make use of the great weather we have had since we got back from our week away, hot and humid for the last few days and I have been pleased we live so near the sea, as the cooling breezes have be appreciated. Nearly caught up on my Seagull work, the grass cutting etc, after picking the fruit tomorrow I might be ready to get out and enjoy some more of this summer, hope you can too.
Regards,
John
Tuesday 30th June 2009.
Hello all, we are back. Our cruise in company was not so much 'in company' but more 'meeting and greeting'! Sadly neither 'Doualjo' nor 'Bonita' were ready and 'Right E Oh' was doing her own thing, but we did cross wakes off the Wallet Spitway and eventually meet up in Bradwell.
During the week we met up with the ex owners of Eventides 'Sirena', and 'Fiona', These two ex owners are now man and wife and sail a rather swanky Sun Oddesey now, but have not forgotten their roots. they have invited the EOG to hold a meet at a marina they now own!!! More on that later! We also met up with, remarkably, 'the skipper and crew of 'Island of Winds', as featured in the latest newsletter. We also got pics of 'Trudy' and Malcolm with the 'Vulcan' at Maldon, some good pics of him under sail I hope.
Also friend Vic on his smack CK64, and were hailed by Hugo off Maldon, where he is rebuilding 'John Humby'. What with all the Seagull owners also recognising us out there, I was beginning to get a complex! Can't sail as distinctive a boat as ours and hide can I!
We did no enormous mileage, but we did spend the afternoon at a Jazz event and had a pleasant trip back 50 years in time, going for a walk on Foulness Island. 'Fiddler's Green' looked after us well, even in the nasty chop of the Rays'nd Channel in a 5 gusting 6 on the nose! The girls were happy all week and we got the sails up a few times to play with the sheets!
I have opened the EOG mail and there is a fair torrent. I will get to you all as soon as I can. My business mail has likewise gone crazy and I have been burning the midnight oil, packing up Seagull bits to send all over the world. Still got a backlog there too.
Spoke to John of 'Crystal Voyager', who is coming to the Essex Rivers shortly, hope to meet up with him afloat.
As the weather is now in heat wave mode I am back at home.... got that wrong... but will be snatching the odd few hours afloat during the week if I can get away from the blackcurrants, cherries and goosegogs all wanting my attention!
Good sailing to you all,
John
Thursday 18th June 2009.
Visited Bradwell today and marvelled at the varnish work on Dougaljo. Sadly it does not look as if Doug will be in the water in time to join us, but we hope to meet up with at least two other boats during the next week.
We aim to sail for the Spitway at about 12noon Saturday, to take the young flood up to West wick and or North Fambridge Yacht Station. Join us if you can. sailing back towards the Blackwater Monday, we think. the weather looks set fair with a large high settling over the UK, light winds and sun tan cream!
I filled up the diesel tanks today, sad to have to buy it down the garage and toe it down there, but marina prices are now at the same or higher price than Tesco!
I also replaced 2 of my 5 NiCad battery banks. I have been fortunate to source replacements for my 20 year old batteries that were just beginning to show signs of failing. I also found, quite by accident, a wiring fault in my fridge circuit, that had been puzzling me for some time. The fridge kept shutting down with low voltage, though the cells were showing a healthy charge. Another job sorted.
I have also refitted the leaking water tank and stowed that much food on board I think we will have to invite all to dinner to help show the waterline again!
Welcome to the latest new enrolment, Mike and his brother Ron from Australia, they are contemplating building one of our designs...
So I am about ready to sail off for the week, I leave the site in Brendan's good hands, he will be keeping a watching brief on it.
See you on the River!
John
Tuesday 16th June 2009.
Sorry folks due to slight hiccup the few entries I made over the last week have been lost..., was not much to write home about anyway... though the page I have lost from the Newsletter is annoying, not to worry I will replace it!
Suffice to say Brendan and I have been working away saving pages and editing and somehow lost an entry from this page.. Never mind, back on track now. Brendan has managed to get counters working all over the site again, though some we have had to reset to Zero. We know they were a lot higher than that.
The enrolment form was working fine as well, but today seems to have stopped working, so I will be on to Brendan to see if he can see why.
On the sailing front we spent a very peaceful Saturday night on board right up the top of Salcote Creek, beyond the oyster layings. Sunday was so pleasant up there we stayed till afternoon, tinkering and sunbathing. When we sailed out some on the moorings were astonished to find you could sail past the moorings. I had to explain it had to be a special sort of Maurice Griffiths boat to be able to do so... Otherwise the place might be teeming with people next time I go to escape!
We had an annoying dribble of water in the bilge, took till Sunday evening to find the leak, a little fountain from the top of the highest water tank! Took 20 minutes to get it out, 30 to empty the tanks!
Now repaired it will go back in later today, ready for our week on board next week.
For anyone thinking of joining us, we hope to sail from the Blackwater to the Crouch, to North Fambridge, on Saturday. There will be a Jazz event at the Ferryboat Sunday afternoon.... than Monday a slow return to the Blackwater and Maybe Wednesday berth back at Bradwell for a trip to Danbury!
At the moment there may be 4 boats out and about hoping to meet up, going to join us? Hope to lock into Heybridge for a night too...... a Very local cruise.
John
Tuesday 2nd June 2009.
Well the breeze has not dropped off much, still easterlies F4, but we did get out yesterday to test all the rig and motor for the afternoon/evening. As we returned the wind died to a whisper and the river looked so inviting I was all for going out and staying out... sadly my boss had to be back at base, so we called it a day.
Speaking to a few others, seems the weather has prevented many trips, one couple were still at Bradwell after a week, a bash back to Suffolk against a North Easterly not top of their list of good days out...
We have had a few mails in a query about a keel, that I was able to answer.. 'Why is there a bit of steel on top of my cast iron ballast?' Because your ballast keel was not heavy enough...
I have had several calls from Roger re the advert on the site.. Roger if you are reading this call me back and leave a figure for the advert please.
We have had a message from Lesley trying to trace her father's Eventide, Sail No 16, 'Shiralee'. she was built in the early 1960's and sailed Chichester then Fareham, sold eventually and maybe moved to Reading on the Thames? anyone know her, be nice to let the family know where she is.
I looked at the gleaming varnish work on Dougaljo yesterday, what a lot of work Doug and co are putting into her, the effect is magnificent. They are using different materials to the convention, Varnol wood oil and Coelan varnish. Certainly looks good. My 3 coats of Blakes on the washboards will need redoing in a years time, I bet his lasts longer.
Brendan is beavering away in the background, saving the website as it exists, ready to transfer it to the new provider, probably later this week. So if the site is down for a day, that will be why.
Good Sailing all,
John
Thursday 28th May 2009.
We took the step yesterday and have purchased web hosting so we can one day move the site to a better host. When we do the site will be unavailable for 24 hours or so. so do not be too alarmed if we disappear. We will be back! The other bonus is the cost will fall dramatically, down to a quarter of the former costs... Thus enabling us to ensure the site stays live!
Brendan is working on the Enrolment page. We thought it was fixed last night, but though it worked for some people, it did not for all, it depended on what mail system you had.. So Brendan is now looking at a total redesign of the page to work in a different format. It may or may not be operational on the old host, but it will be on the new one! In the meantime we are simply asking owners who wish to join to mail us. That is sort of working, but certainly not half as many contacting us as were a few weeks back.
OK, on to sailing! This weekend looks as if it will be a warm, dry one, for a change, but maybe with Easterlies, even so, a few of us will be taking advantage of it to get out for the first time this year,
See you on the river!
John
Wednesday 27th May 2009.
At 0830 this morning Fiddler's Green was launched. We took her to the marina yesterday, wisely waiting for the rain to stop before venturing to sort the rigging and raise the mast. As the mast reached near vertical the wind began to raise it without me pulling! We had to hold it back till all wires were sorted and we could hoist it the last few feet. Needless to say it was really a bit too windy to have been playing with 32ft of ali spar and miles of rigging! Due to the wind, F7 by then, the slings were fitted but she was left till the wind abated, just, this morning.
Well the hull in 'Fighting Lady Yellow' looks great, and the green looks OK, from a distance... I will be repainting it next year! As yet she has no name fitted, but it is on order. 'Names 4 Boats'. I know the man who does this as he makes Seagull stickers for me. I will be putting a link on the Links page for him!
When we launched this morning, there was a horrid smell, when we got up the top of the marina walkway, (it was Low Water), we could see a huge black pillar of smoke, drifting our way. Turns out the Blackwater Marina shed at Maylandsea has been destroyed by fire. Several boats too. A serious loss.
A little while later a few of my chums in the Essex Marine Unit hurried down, they were off on a shout and only just managed to get out of the creek. They sped over to West Mersea, where a man hunt was under way, for the man who thought it clever to rob a bank on an island! Contrary to earlier reports, there were two involved and they got away!
It all happens on the Blackwater you know!
I have asked Brendan to have a look at our enrolment form, as it is apparent we are not getting owners joining, as the form has failed. Nothing to do with us really, it is the host who cannot make FrontPage work on their server...
Saw a nice little boat today a 19 or 20 ft boat, looks very much like a 3 tonner. I understand she belongs to Alan Hill the Marine surveyor and friend of Alan Buchanan's I believe, I will try to find out more.
Now I'm, loading the boat with gear and waiting for the wind to drop so I can set up the rig! I like to take a little time to get this correct, as it makes so much difference to the way she sails. Those who notice comment about the pre bend in my mast. 'Thought she was a cruiser, not a racer!?' Yes but even cruisers can go a lot better if 'tuned'. Besides which, I hear Otteau has had her bottom polished this year and is going to be even more difficult to keep up with!
Looked at Dougaljo yesterday, Doug and Alan are doing a great job on the varnish, the mast and boom gleam and the cabin sides are coming on too.
See you on the river, soon!
John
P.S. No sooner had I revealed that Brendan was looking into it, than he mails me to say it is fixed! What a star! His knowledge and ability seem unrivalled. Thanks Brendan, we can expect to hear from new members enrolling again!
John
Wednesday 20th May 2009.
Just back from Danbury! Only 6 of us there this month, never mind. Great meal, good company!
John is celebrating, I managed to get a coat of 2 pot paint on the hull tonight at 5pm. I had to wait till the guy with the chainsaw packed up nearby and the gas safety check on the boat was finished before I could start, man up and down ladder!, but the International Perfection went on a treat, 45 minutes to do the lot! (The Cream). Wish that the green had been as easy. Next year...
Went back to the boat 2 hours later, on the way out to Danbury and it gleams, mirror smooth and a beautiful colour! Will double check tomorrow to see if it needs another coat to totally cover the undercoat and filler etc, Would be better for one I suspect. Might need to very lightly rub it down to remove a few specks of dust.....
Then double check on the varnish work in the shed and start making plans to launch Tuesday!
Speaking to others tonight seems I am not the only one late on the water. Many Eventiders are late this year and the marinas and yards are full of boats not yet launched...
I have started the nextNewsletter, will get round to adding articles in the next few days.. If you have anything for inclusion, please mail it on to us.
Hope you are getting there,
John
Sunday 17th May 2009.
Well the weather has not improved has it! spent the day dodging showers and just managed, under cover, to get the rest of the external wood staining finished. (I use Sikkens Teak coloured for the external timberwork, it's all Afromosia...). There was not a chance of getting the coat of cream 2 pot poly on the topsides, the rain was driving into the open fronted barn.. So much for the forecast.
The river is empty again as F6 and 7's sweep the area. I helped a Seagull owner out this morning and he thought the same as I... Is this to be a repeat of last year? The best week so far was in April, while we were down in Devon! Speaking of which, here is the long awaited pic of the Wedding present, 'Beachcomber' under sail! we had the main up for the first time and sailed her round Torbay for the afternoon, she went a lot better for scrapping 4" of jelly like fouling off her bottom earlier in the day, and a fresh coat of antifoul.

Pretty isn't she! The boat guys!
We have had a couple more join us in the past few days, sadly not via the web enrolment page, but direct as the page is still not fixed. So welcome Dave with the Atlantic Clipper 'Louan' down in Ramsgate. Also Welcome to Matthew in Australia with the Waterwitch.
We have also heard from Ian who tells us he has now sold his Eventide, Pheonix and we can remove her from the For Sale page. wish that everyone would let us know.
Had an interesting letter from Ron with Sea Gypsy, he wanted us to forgive and forget and re unite with the old association. Nice thought Ron, but the gap is too wide, and unless there was a great apology from the few remaining in that camp, I do not think so. We did offer an olive branch some time ago, but found they were still not being honest and the offending man, the main one, was not asked to leave, as we were informed, but instead asked to look after their finances.. Yess right, would you buy a used car from this man.....
With many of their dwindling number are joining us when they find out the truth, it is only a matter of time....
On to nicer thoughts.
If I am not going to be afloat in time for the Air show, I will, if I am still at base, be hoping to switch host providers about then, Hopefully Brendan will be on hand to guide me....
We have a site that has expanded to well over 1 Gb now, and growing daily. The new provider will reduce our cost dramatically and we hope for a stable platform in the future.
Next job, a little late, is to start the Spring/Summer Newsletter! I already have a few articles in the wings, but would welcome any more you might have. Fancy getting your work on the web? Now is your chance! Logs of passages in one of our boats welcomed, hints and tips, pilotage tips, any thing that might be of interest to owners and friends.
All for now, off to the workshop to apply some varnish, at least I can get on with that inside..
john
Tuesday 12th May 2009.
Went down to my boat today as we had to run up the motor to warm up the oils etc before changing all. It was blowing F7 on the river, white waves everywhere, pleased to be ashore still! We ran the motor up, bled an air bubble in the system and ran it some more, with our simple kit to re-circulate the water. Descaler was added to flush the salt water side out. All has been checked and passed with flying colours so far, impellors alternator, tappets, oils, antifreeze, anodes, belts and hoses, new lift pump and filters all round. So all I need to do is get on with the painting now and launch her, Oh and order a bit of calmer weather!
Welcome to Bo in Finland who joined us today, he has a steel Eventide! Will be sending a CD out to him soon no doubt. Running off a WW CD tonight for Tom in Scotland, Tom started thinking about building a WW, then went down the Eventide route, now back on the WW, and needed another CD! Waiting for the shavings to fly Tom!
I have just added a nice fin keel Senior, 'Lapwing' to the 'For Sale' pages and some pics of 'Iona' as her rebuild progresses. See her page .
Off out to the workshop to sand down some varnish work tomorrow....
Hope you are ready for the season... I'm not, yet!
John
Monday 11th May 2009.
We are still having trouble with the enrolment form, but I am pleased to say owners or prospective owners are contacting us direct and still joining. Today I have had other enquiry, this time for the Eventide CD. I sent a Senior CD to Scotland to Gavin today. Welcome Gavin.
I am still having paint problems.... not with the paint now but the darned weather!! It is so windy here at the moment, and has been most days since May started, it is far too windy to consider getting the brush out. F7 all day today, and a cold Nor Easterly.. At least the new wind turbines out on the Gunfleet are working nicely!
I now have a new pot of 'Fighting Lady Yellow' to apply, wonder who and why she was fighting?? I have International paint this time, at least on past experience it will work with a brush and pad! I spoke to the technical boys at International and they tell me although they do not do my special 'Cape Green' anymore, even in South Africa, they are now part of the Awlgrip paint group, (They all come under a Dutch company. As such, Awlgrip have now introduced a special brushing version of their superb paint, and they make a nice Kelly Green that is my colour, so that is what we are going to go for next winter/spring. I will try and polish some of the horrid brush marks out of my green soon, after I get the 'Fighting Lady' sorted, but I do not think she will gleam as I would like. Shame I could not recommend the Essex firm that made up my 2 pot, simply dries far too fast to use! 20 seconds! Wasted my money there....
Anyway it looks increasingly as if I will be pushing it to get sorted by the next bank holiday and the Southend Meet, we will see.
I have had some great pics in from Belgium and Marc, the skipper of Fortuna. He has been sailing to Holland already! He hopes to visit the UK in September, we will hope to meet him.
I have some great new pics of Iona from Tom the restorer, and I am very pleased to say we have been able to put the original builder in touch with Tom, his grand daughter found Iona on the site and wrote this week. She has sent a great pic of her, taken over 40 years ago!
Henry Ferguson is sadly putting his Senior, 'Lapwing' up for sale, she in on the Norfolk Broads and is in need a of a little TLC to bring her back to the shape she was in 10 years ago in the pics he has sent. I will add her to the 'For Sale' page soon.
I am having the gas installation safety checked this week, hoses and regulators changed and cooker valves overhauled. Well worth the charge for peace of mind, when did you last check the dates on your regulator or on the flexi hoses? One of mine was out of date... they are only valid for a few years now... This year is her 19th afloat, so a full survey next winter, and I will have to have the gas check to show the surveyor...
I did the loo seacocks Friday, now all greased and working smoothly, when did you last grease yours? I spent half an hour polishing the prop again too, can't quite see may face in it yet.... but I'm working on it.
Have all the washboards and boathooks etc to varnish now..... all great fun. It's the anticipation I think, the familiar smells of varnish and antifouling...
See you on the water, soon I hope!
John
Thursday 7th May 2009.
A week since my last entry, you can tell I'm busy! Also have editing problems still, having to use an FTP program as we are still blocked from editing in FrontPage....
I have spent more time sanding down coats of paint! Now I have applied a third coat of green, sadly this one was not good either, so apart from waiting for it to harden and then rubbing it back with cutting compound and polish, I intend to leave it as it is for the year, but repaint again next year, this time with the real expensive stuff, Awlgrip. I am assured that this stuff will work as they now have a special brushing additive so it can be applied by hand... we will see.
At least the colour is good, very bright green!
On the post front I have sent out a CD to our newest member, Andrew on the Isle of Harris. Andrew fancies building a Senior. I have also heard from David with an Atlantic Clipper in Ramsgate, with motor problems, and Ronny in Israel, who is also after building a Senior.
I have had a nice note from the former owner of 'Island of Winds' an Eventide started in Aden and finished in Leigh on Sea! Gordon is after information on her now and has sent an article for the Newsletter.
I have also heard from Dick Holness, he of Sailing today and the East Coast Pilot. He has a framed picture of 'Caorunn' an Eventide 26, number '305'. I have tracked some details about her, she was owned by a Mr Cox and moored in Kent, then sold to Mr. Newton of Hertfordshire, who changed her name to 'Scorpio'. Dick has a wonderful A4 size photo of her to pass to the owner, if we can find her.
I will be adding an advert for the Barbican 'Awake of Poole' shortly, and another for 'Minthami' an Eventide 27 built professionally by Kenneth Gibbs. And I thought my Eventide was a one off at 27ft. Seems Maurice and Ken, as well as the Kesteloo yard in Holland, all decided 27ft was a good length!
I have also had requests for CD's of the Wild Duck from Holland and the WW from Australia.
Have also had some pics from Brendan of his 'Tarka', to add to his page, he has been busy with the paintbrush too.
Again, sorry the Enrolment form is not working, we will get it going as soon as possible, in the meantime just do as the others have done and mail us direct with your info, and I will pass it on to John for inclusion on the database.
Lastly please note the Danbury meeting has been brought forward a week. this is because, if I ever get the painting finished, I and others hope to be afloat and miles away at the end of the month!
That's all, back to the painting and varnishing!
John
Thursday 30th April 2009.
Back from a great week in Devon. pics to follow!
Last night 4 boat's crews attended Danbury and we had visits from 2 other boat's crews!
The Bell has changed chefs again and the food was excellent. we learn they are planning to have a restaurant on the first floor and we are invited to have a private room when we want a function! this could open a whole new era. visiting speakers?? We look forward to the building work commencing! The Bell is a really nice venue now.
Web site problems.
OK I have been away for a week, but we have problems with editing, so the updates are not so regular at the moment and the Enrolment page is not working.. all down to the host and their inability to place the correct files on the site for FrontPage to work. Those wishing to join are simply contacting us direct I am pleased to say. The Steering Group are in discussion about the problem, hopefully a resolution soon.
The Steering group are also discussing a couple of other matters that came up at the annual meeting, a back up system for the computer power and a donation to a 'Youth Seamanship' charity.
Catching up on loads of SOS work at the moment and champing at the bit to get down to Fiddler's Green and finish off the fitting out. Today I have a friend, a local diesel engineer, giving the Beta a service, tappets, fuel filters, new manual lift pump and new hoses, then running her up and flushing the cooling system with descaler and refilling the closed system with new antifreeze. after the run all oil and all oil filters to be changed. After 15 year of use this is the first major work to be done on it. Would recommend Beta to anyone.
However we still will not be ready for the Mundon Meet this weekend, as we have no paint on the hull! she is in undercoat, (2 pot poly) awaiting the delivery of a fresh batch of topcoat. Before we went to Devon we painted the green stripe and were appalled to find it was matt and streaky.. It was the wrong paint/hardener combination. a very apologetic supplier is correcting the problem, but in the meantime we had to rub it all off with wet and dry and will have to go through all the masking up again... time consuming and expensive.
Anyway she is 90% ready to go back and we hope to be in for the Air show!
Hope to see a few of you out there, and hoping we have not had summer again in April, like last year!
John
Saturday 25th April 2009.
Hello from sunny Devon!
We have been staying with my Daughter and her hubby Dave in Brixham for the past week and have enjoyed ourselves so much we are staying on for a bit! Jenny, my daughter, and I have been out sailing, before and after scrubbing the bottom of her little 18ft Foxcub. The boat sails well! We even have the pics too, as Darian walked to the end of the breakwater to take pics!
In the harbour we have also found another Barbican... pics soon..
Will be back at base Monday, so apologies if you are trying to get in touch. Will answer soon....
Have also noted the enrolment form was not working, sorry, we will try and sort that out on our return.
All for now, back out to tackle more of the South West Coast Path!
John
Saturday 18th April 2009.
John is off to Devon for a week as of Monday morning, so there will be a lull in postings.
Sad to say we also have a problem with our hosting people again. they cannot cope with FrontPage, the simple system this site is written in. as a result sometime last week the Enrolment form failed. We have asked they reinstate our FrontPage to make that and all the counters work again, but so far no joy.
When I get back, if there is no improvement we will look seriously at moving the site to a better host.
I have been down to my boat today, lightly sanding down the nice coat of undercoat, (2 pot poly) and then cleaning off and drying everything and eventually painting the first coat of the bright green. Darian was putting on, me laying off with a sponge Jenny brush.
The finish is atrocious! A total failure. Not only is it thin one side and thick the other, but it had marks in it and is totally Matt! I had the paint especially made locally, so will be phoning to speak to someone Monday!
As the Enrolment form is not working I have had no new members as such, however several people have been in touch, David with the Atlantic Clipper 'Luan', Andy with the Barbican 'Noss Packet' and Emma and Dan with the Roach class cutter, 'La Cucuracha' I have added pics of the last two to the site... Great pics.
As I and at least one other of the normal attendees will not make it to the first May Meeting I wonder if anyone else might be going??? Let us know if you intend to be in the Blackwater that Bank Holiday weekend. Promise to get the paint on for the 'Southend Festival of the Air', as the air show is now called....
Ok off to sunny Devon soon, where it rains 6 days out of 7! Hang on, you seen the forecast? Force 2's and 3's all week, southerlies, warm... Naah, never going to happen.... I'm taking my oilies.
Back soon,
John
Post script. Just had a request from Louie who is building a stitch and glue Senior. He would like to see interior pictures of different Seniors to get ideas for the interior of his. What about it Senior owners?
Thursday 16th April 2009.
I was quite rightly taken to task today for telling you the stitch and glue senior looked good, but then not showing it to you, sorry!
Still having editing problems and it is taking longer than normal to edit a page, thus slowing me down.
I have added the model Senior to the Senior page, here is a link... and here is a pic!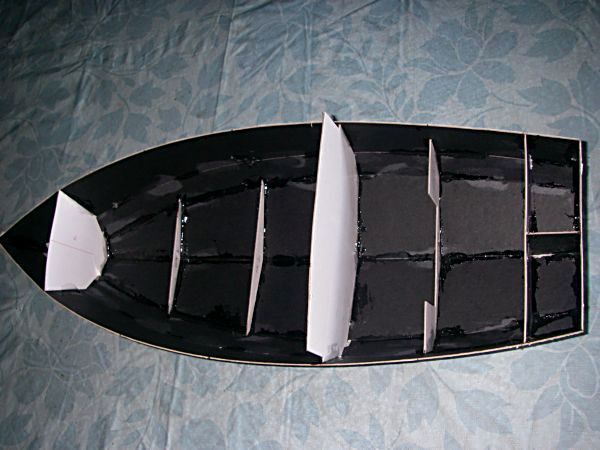 Added a Barbican for sale to the'For Sale' Page. Nice looking boat, one of the versions without that troublesome centreboard MG was cross about!
Also had a great page of pics of a 'Roach Class boat. We have not only identified it for Emma, one of our new members, but given a full history, as it was listed at Lloyds Register of Yachts, and i had details! The boat is called 'La Cucuracha' which is Mexican for cockroach! clever!
Also heard from a Brazilian boat, 'Alma' a GH 31 no 192, they have a great website go and look!
http://projetoamices.blogspot.com/
We like the music too!
Lastly we heard from Richard with the Eventide 'Serenity', he took a trip to Spain and delivered his old set of sails to Connie who was looking for a set. he went for a sail with her and took a couple of pics, great paint job! you must look, see the Eventide page of the Gallery.
All for now, hoping to wet and dry the undercoat tomorrow, and get a coat of 2 pot on over the weekend, weather permitting... time running out, does not look as if I will make it by May 1st.... Rats... That was the best of summer last season...
John
Wednesday 15th April 2009.
Hello folks and again a long time between updates.... a week! Easter intervened. Was not as good a weekend as it could have been, here on the East coast you can guarantee fog and mist if the Easterlies set in, and the rivers were full of it, not so bad 15 miles inshore.. I attended a classic Car rally in sunshine, with the restored old van!
I have been on the phone to our technical advisor, Brendan, a lot recently, we have been messead about again with the site, the same as I had with my SOS site. now you will not all the counters have stopped. This is not down to us but the Service host Easyspace. I have just ditched them and moved my SOS site to a new host. If all works out and the steering Group agree, we will be shifting the EOG site as well later. I worked out it will save over £100 a year! Add to that we would have unlimited space and bandwidth... a no brainer really.
I am well behind with fitting out, how you getting on? Friend Phil and I applied the undercoat to the topsides this week, but now the rain is rattling down and you cannot paint, 2 pot poly, even in a barn, if it is raining outside!
Positive note! the first swallows, 4 of them, flew over today...
Have had a few interesting mails in, the best from one of our Senior builders. He bought the Selway-Fisher stitch and glue conversion and has made a 1:10 model. Looks impressive. You can see the clever and simple engineering that keeps the hull stiff and the correct shape. Look forward to seeing the full size version soon.
A Seagull customer today asked me what I knew about Stitch and glue, as he was looking at a little boat called a Senior.... I had to change hats in mid sentence! He had no idea I was involved, he just spoke of a great website he had seen from a link on the Selway-Fisher site. His school had built a fleet of canoes and were considering building a small cruiser.... I think he is sold on it now! Schools and youth organisations who join us can have a CD of any of the normal drawings for free, they just need to send in a request on a proper letterhead. Pleased to say over the years we have been able to send a few out to youth groups... Yet to hear of one who is launching, but the Seagull owner works at a local Essex school and has successfully completed other projects with the kids, including the Seagull he brought round in bits that the kids had dismantled, so hopefully....
At the recent Annual meeting a couple of items were brought up, a query on the accounts, £28.00 expenses shown as 'other', was one, pleased to say Brian has tracked it down to the engraving for the new trophy... The other item was the decision to consider a battery back up for the EOG computer. after tonight's thunderstorm and the power cuts last month it looks to be a very sensible idea.
It will go to the Steering Group, along with the idea to donate to a Seamanship foundation charity of some sort and the possible, probable moving of the website to a new host..
I will keep all informed of any decisions.
Keep sending the pics in, and the logs, a new edition of the Newsletter to be started soon.
all for now, back to the painting...
John
Wednesday 8th April 2009.
Sorry for the long pause, but We are still having web problems. For some reason best known to themselves the hosting company had removed the FrontPage editing facility from the site. we also understand they have made alterations to the forum that prevent people joining.. Brendan our Technical advisor is working on the problem and a permanent solution is being considered for the near future.
Add to that we have been away. We were invited to crew for Brain and Mo West, (Brian is our fund Manager). they had the use of a canal boat for the week and wanted a crew, so we were very pleased to be asked. As it was threatening snow only a day or two before we left, we were so pleased to have come back with a suntan...Was this the summer of 2009? We picked the boat up in Nottingham and traversed the length of the Trent and Mersey Canal to Hayward Junction and back, 44 locks in all. Brian and Mo were so enthused they are looking for another boat for next year, on a different canal.
In the mean time the enrolments keep coming in and we extend a welcome to the following:-
John in Houston Texas purchasing a GH 31 he hopes, Paul in Liskeard with an Eventide 27? Emma of somewhere in the UK, bit vague that one, she has an MG down in Fareham, and Tony of Redcar who has bought the Senior 'Nolly. Welcome all and sorry you had to wait a while for me to get back.
Hopefully this page will appear just by magic today with the alternative editing system we can use until we get the FrontPage editing back.
I have also edited several pages elsewhere on the site, IO have removed several adverts from the For Sale pages, as one of our members has been trying to contact sellers only to find items were sold and we had not been informed. I have also altered the prices on a couple of items... Need a big shore cradle, there is a bargain on the for sale page if you do, ideal for a Barbican, but would suit other lrge craft too.
Now I am waiting for a spell of calm settled weather to get a coat of paint onto Fiddler's Green. I went down to pat her bottom today, far too windy to paint though.
Just buying some more antifouling, so will have a couple of cans available here if needed...
See you on the river...
John
Thursday 26th March 2009.
This is a RED LETTER DAY!
Thanks to the wizardry of our technical advisor, Brendan, Today, here, is the first time the site will have been edited off line, to a backed up and double saved version, before publishing to the web. Up till now I have always edited the site live on line. I only needed a power cut or a kitten rampaging across the keyboard for mayhem to ensue. We hope this safer way of working allied to a move later this year to a hopefully more stable, and certainly a lot cheaper service provider, will ensure the site lives on.
Saturday 28th 1230 Bradwell Marina Bar.
The Annual Meeting!
Your chance to have a say. We have a private meeting in the dining area of the clubhouse, bar food etc available. We have heard from a few that are attending, and a few that cannot, hope to see as many of you as can make it.
Welcome to new members, Paul in Suffolk contemplating building, but not sure which and Jignesh in Ilford who hopes to build a Senior. He is after a CD of drawings.
What with all the computer troubles here, not EOG, but SOS, I have had to apologise for delays in answering mail. Now we are off gallivanting on the inland waterways in a canal boat for a week, as of next Monday, so more apologies.
Heard today from John Stevens he is busy again with the Database. Sadly John had a family bereavement and has been rather busy of late. Hopfully he and Brendan will be able to update the map pages soon.
OK time to go and upload this to the web, fingers crossed!
Hope to see loads of you Saturday at Bradwell.
John
Sunday 22nd March 2009.
Well Spring has sprung, the equinox yesterday and the sun shining.
Brendan is staying with me for a few days to sort my computer and the SOS website, but we dragged him down to Fiddler's Green Friday for a day out. we came back looking like aborigines or Indonesian tribesmen, with green covered heads and faces.. But the result was that the hull on FG has now been sanded down as smooth as a babies and is waiting for a fresh coat of 2 pot poly. I have bright 'Kelly green' again with 'Fighting lady' (whatever they look like) yellowy cream should not be difficult to spot us this year!
Nigel of 'Otteau' popped in to see me yesterday and delivered over a thousand CD covers, nice donation, thanks Nigel!
Off out for 'Mothers Day' now and Brendan is coming along too! His expertise on computers is astounding, so we will creep away to have a quick look at the daughter's machine whilst we are there!
Hope the sun keeps shining, more power to the elbows!
John
Wednesday 18th March 2009.
Sadly have to report we have lost a member, Mike Mildren passed away recently after a very sudden illness. Though mike had sold his WW he kept in touch as a friend. He was the plans contact for some years and together we sorted many queries and problems. He rebuilt the interior of his WW 'Telia' to use a few of the ideas I had incorporated into 'Fiddler's Green'. Sadly he decided his health was not really up to it soon after and sold up, only to wish he had not 6 month later. I still bump into his son Keith every now and again, our thoughts are with Jackie, his wife, and family.
On a brighter note the sun is out! The temperature got up to 16 here the other day, then the cold Easterlies brought the fog and it chilled considerably. Not able to get into double figures here today, despite the bright sunshine.
The breeze will be great for the new boys on the sands, the Gunfleet Wind Turbines are starting to be built this week. All the groundwork is done and in a short time we should see 48 towers and the associated windmills. Will try and get a pic soon. The first off the Essex shore and I am assured not the last! When completed we will be able to navigate safely close by. At the moment there is a 500metre exclusion zone.
I actually got to start my engine ashore yesterday. I had a fellow marine engineer come and take a look at the Kubuto based 'Beta' inboard, as I felt it was time it had a service.. I installed it 15 years ago. It has given sterling service, and has only 900 hours as yet on the counter!
On starting she ran as sweet as anything, no hiccups, no smoke, no nothing. He suggested the tappets might need attention and the belt tightening, but apart from that nothing. So no major work for another year.
We ran her for 15 or 20 minutes with the cooling rig I have made, hanging off the stern. At that point the recycled water was getting warm so we stopped her. In the next week or so all the filters and water system will be overhauled, new antifreeze, engine oil and gearbox oil etc, then using my cooling system we will introduce a water cleansing compound to remove any scale from the heat exchanger etc. Clever. I will get a few pics to post the whole process on the tips page.
It will be the first time in 15 years I have got back afloat with all the oil changes done. Up till now I have not been able to run the motor ashore, and it was so easy to do!
I had a very nice note from one of my former students the other day, thanking me for teaching him, he now uses the knowledge every day as the harbourmaster at Kirkcudbright! Some members have already met him I know! He was telling me of the sad story of 'Filandra', berthed there. We sadly lost another member there as the owner, George suddenly passed away. Peter my friend is looking out for the boat but fears it might have to be saved shortly if it is to survive, as it has been left by the new owner without too much care for a long time.. Sad when that happens to one of our boats, they soon deteriorated, sometimes beyond renovation...
The sun is still out, off to buy some supplies, for a work day Friday! Might just go and start her up again, just for the hell of it!
John
Friday 13th March 2009.
So far no repeat of the trauma last month on the 13th, when my SOS site failed. As a result of the salvage job under taken by Brendan and my investigations after the disappointment with Easyspace, we are moving SOS onto a better and far cheaper hosting set up, could save us a fortune with this site in the future too.
I have just entered a write up and some pics to the GH pages. Canopus has a new owner. Have a read, it is good!
I have also deleted a Vulcan that was for sale. Marc the owner had reluctantly decided to sell as his large family meant there were not enough berths to go round... As he can sail the inland waters of Holland, and there are great little islands etc to moor at, I suggested he got a tent to carry aboard... Marc is keeping her and has now a new Burgee to fly! We hope he makes it to the Essex coast this year, will look out for him!
I'm off for the weekend, but will be busy next week. Have a mechanic friend coming to help me check the inboard Tuesday and Thursday a work day with crew Phil and probably crew Brendan as well! , rubbing down the topsides ready for a new coat of bright green!
Might make it back to the water before the May Mundon meet yet!
John
Thursday 12th March 2009.
This extract has been forwarded by John Stevens, read through it and then click on the 'Vote' button and let them know what you think.
I will always try to carry in date flares, as I do know that in emergency they are more reliable than electrical devices....! (Gleaned from years of experience on the River and the Essex coast!)
Have your say! I just did.
*****************************************
Should flares be abandoned?
---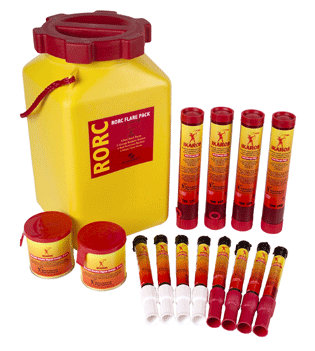 Maritime and Coastguard Agency (MCA) chief executive, Peter Cardy has suggested flares may have had their day and asks: 'Can you envisage a time when there will no longer be value in yachtsmen carrying flares?'

But alternatives are expensive. An EPIRB costs £300. And when Charlie Mill of Ocean Safety says sailors might spend £50 for an inshore pack of two reds and two orange hand smokes, 'What hope is there they'll chuck £300 at something they really don't want to use?' asks Peter Nash of Boating Business. 'Even if they have an EPIRB and it transmits as required, the SAR guys prefer those in peril have something positive to pinpoint their position. Like a hand held flare or a smoke,' he continues.

Robert Hill, MD of Pains Wessex parent Chemring Marine, told Boating Business: 'The RNLI has even had to tell the person in distress to activate the screen light on their mobile phone to aid identification.As of 1 February 2009 PLBs and EPiRBs are only monitored on 406MHz. Their signal is sent to a satellite and then has to be validated before activating any SAR assets.'

Assuming these assets then locate the distressed vessel they can potentially home in on the 121.5MHz DF signal, again assuming the rescue vessel has, and can, operate DF. But again, once in the area of a casualty, the SAR services need visual identification. ideally a hand held red flare or an orange smoke. 'We are trying to find a way through this maze, and when a path is established it is going to be very expensive,' says Mr Cardy. 'The most logical solution to me for all of us, is for recreational yachtsmen to stop using them.'

Mr Cardy wants to hear from anyone with an interest in pyrotechnics as to whether they think this is viable. So Boating Business have set up an online poll for yachtsmen to register their

vote:

Click Here to Vote


Yachting Monthly, 10 March 2009

***************************

Another few days and another enrolment, this time from a young lad of 14 in the States who has just acquired a GH31 for nothing! Lucky lad. He has 3 years hard work ahead of him to restore it I guess, before he can set sail, the world is his oyster. Welcome Chandler, we want to be kept up to date with progress. His GH, 'Canopus' was offered and sold on EBay, but the buyer backed out. Based in Wilmington, he has an Eventide berthed nearby too!

Just sent out a burgee to Belgium for Marc, he says he is planning to visit the UK later this year, we will look out for the flag!

My SOS website has had a lot of problems of late, like the EOG site it is busy and just past it's quarter of a million visitors mark. However the service provider had problems and so I am migrating it away shortly. Things have changed dramatically in the web hosting business since this site was started and I was amazed to find I could buy a far better package for a third of the price... With this in mind I will be investigating the same migration for the EOG site when it comes up for renewal. At the moment we are at the cusp of our 1 Gb limit, if we exceed it we will be charged a great deal more than the £130 we pay at present. I have found we can have bigger, faster, more efficient for £50.00. No contest really.

Off to try and start my inboard again today, tried twice last week, once with on board batteries, not enough volts, then with a hastily collected and connected battery from home, still not enough volts... I have now removed and recharged the boat battery, we will see....

The weather is warm enough for epoxy outside again today, it is 12 degrees here already at 1000 hrs, so get out there when you can, this weekend the weather looks to be continuing warm....

John

Monday 9th March 2009.

Well the enrolments are coming in fast still.

Welcome to Mr Keith, sorry no first name yet, with a M.G. Medusa, to John Eastwood with the Barbican 'Hasimara'. John has also sent in pics of his, and two other Barbicans, to add to the Gallery pages. Welcome back to Keith Pryke with the Senior 'Little Dipper', Keith has been working away for a while and has sent in the enrolment form again to bring us up to date with mail addresses and phone numbers. Thanks Keith. Welcome to Frank with the Mouette based 'Talulah' as well. Spoken to Frank a couple of times now. Welcome to Glenn in South Africa with the Eventide 'Auriga'. He has just sent some pics in that I have added to the gallery.. Welcome to Roy Gamble, Roy and I go back a long way, to the days we both worked on the London river. In those days Roy sailed the Eventide 'Serenity', now he is looking at a GH! And lastly in this batch, to George Ball with the Eventide 24 'Polly Garter'. This is an unusual boat in as much as it has had the mast moved forward 6" to off set Weatherhelm. A drastic step, but it does work, just means a lot of structural changes, chain plates and the like too. We look forward to seeing pics of her as she also has a novel drop plate rudder... good echo sounder he says!

As you can see it will not be too long at this rate before we are talking of the 900th enrolment!

Have added a Vulcan to the for Sale pages, great looking vessel, 'Fortuna'. Based in Belgium.

Weather-wise it has been mixed here, with days of near balmy weather, followed by gales and hail. Still not got into the fitting out...

At least got down and removed the cockpit floor the other day and found out why my motor was making such an horrible noise last I ran it up to get to the lift out.. The earth strap that connects the anodes to the prop shaft had worn through! It is a strip of 2mm thick s/s about 2 cm wide, fastened to the engine bed and electrically connected by wire to the anode and keel etc. It lightly rests on top of the drive shaft. However it touches the shaft just where the keyway ends, and as such when sailing at any speed you can hear it clicking as the shaft turns.. (I drop the gearbox into astern to stop it if it annoys.. just have to remember to put the motor back into neutral before you start up!) Slowly over 15 years it wore through the strip. Then when I engaged astern gear to get out of my berth, the keyway caught the tip of the strip and bent it under the shaft. I thought the motor was coming off it's mounts! A new strip of springy s/s will sort it out for another 15 years!

I hope to get the motor fired up this week, then will report on the system I have devised to be able to run the motor ashore....

Don't forget the Annual Meeting is coming up on Saturday the 28th.. Bradwell. no meeting the week before at Danbury this time...

More power to the elbow, its time to get scraping and painting,

John

Wednesday 4th March 2009.

Very pleased to add some pics of the 800th enrolment, 'Wild Oats'! Also I have sent to me some really interesting pics of a boat John Stevens found on the Thames, by looking at club racing reports! It is a much modified Mouette design. The Mouette was never a popular boat, for as designed it was 27ft long with only sitting headroom. Have a look at 'Talulah' though. at 33ft long with full headroom she is somewhat stretched. Add to that the practicality of steel build and twin deep keels she also sails well. She is Schooner rig, with Junk sails, quite a novelty. See the pics....

Also had a CD full of pics through the post from Ian in Chard. He has been steadily rebuilding 'Sea Troll'. This will make a feature in the next newsletter! Thanks Ian. The work looks to be progressing well! Soon be afloat.

We have had yet more enrolments, welcome to Serge in Switzerland, who I recall from the old eoa days, and to Mark in North Walsham, who found us oddly through my SOS website. (It will be back!! Brendan is helping me out here!).

Michael in Northampton has joined as a friend, not sure yet if he is contemplating purchase of a boat...

Lorenzo in the Philippines is going to do us a few 3D pics of the Storm for the pages, thanks Lorenzo.

And lastly I have had a letter passed to me from a former eoa member in New Zealand looking for a set of Senior drawings or similar, hopefully he will be able to chose one of the designs from our pages. He was after maybe a 20ft twin keel boat. I wondered if one of Colin Faggetters designs might fit the bill, a 'Pochard' maybe... Bill? Oh sorry, just realised....

With the weather turning cold and wet again I still have not got any fitting out done... will be one heck of a rush in a couple of weeks time!

Reminder for the Annual Meeting Saturday 28th at Bradwell Marina Bar.

John

Monday 2nd March 2009.

We have reached the 800 mark, and are now at 802!!!!

I was hoping that over the weekend would get there, and indeed we did. The New member to make the 800 is the owner of the GH31 'Wild Oats' in Sardinia, Gary. Welcome. We have also had one join as a 'Friend', Michael in Northampton and Tony with the magnificent 'Osprey of Dublin' as well. After 30 years of building she is about to be launched. see the builders and restorers page for more and Classic Boat for the article when she gets wet!

We have been busy at home here, Darian is still being watched like a hawk by me and taking all the potions for her... So far so good. It does mean I have been keeping close to home.. so no boat work, but at least the vegetable plot got rotovated and the grass cut, amazing after the floods it was dry enough. Hopefully I will be able to catch up on the fitting out in time.

Computer problems continue to dog me. My SOS PC is in bits and I now have 2 to rebuild to make a new SOS machine and a spare.... Belts braces and bits of string.....! My SOS web page is just a temporary one till I can get the problem there fixed as well. Fortunately Brendan is helping there. It is amazing how many mails I have had in from SOS well wishers, missing the pages.. As the counter on that site had just past the quarter million I suppose it is not really a surprise.

Talking of web site hits, we are having 100 a day sometimes, not bad for a rather specialised site.

I have just added a wanted to the Boat bits page, an new member is looking either for Saab parts or a replacement 10 to 12 hp diesel for his E24. I did advise he asked round all his local boat yard engineers, as many over the winter will have been fitting larger engines to 30ft boats and removing 12 hp units less than a couple of years old. So many boats are sold with motors slightly less powerful to cut down prices. The owners realise after a short time and that's when we benefit...

Ok enough for now, got to catch up on SOS work, cannot believe how busy that is, I blame it on the weak pound... loads of parcels to go to overseas customers who are getting a 20% discount because of our duff £...

John

Thursday 25th February 2009.

After last nights Danbury Meeting we have thought about it and decided to cancel the Danbury meeting at the end of March and just have the Annual meet 3 days later for people to attend. The meeting, for all members and friends, will be at Bradwell Marina Bar. 1230 for 1300 meeting.

Full bar service including light lunches available.

Pool table available for use by youngsters whilst we have the use of a separate part for our little meeting!

Mike says it will be quiet in the bar, no more than half a dozen others he reckons and we will have more or less the complete run of the place. We have the use of the dining room area for our meeting, any locals can use the rest of the bar area if they are eating, plenty of room.

We have The Barry Sturrock Seamanship Trophy to award and any suggestions for recipients to the steering group please, simply mail us:- mailto:enquiries@eventiders.org.uk with your suggestion.

Another four have joined us in the last few days , welcome to Stephen Thomas in Hampshire looking to buy a WW, to Terry in Tasmania another WW purchaser, to Howard in Australia joining as a friend at the moment and to David in Scotland with the Eventide 'Alikardo'. Pics to follow we hope. David is looking for a replacement 10 to 12 hp inboard ... I will be putting a wanted on the 'Boat Bits' page...

It is now 6 years and a couple of days, since we started the 'Eventide Owners Group'. We just need one more person to enrol and we will have passed another huge milestone. 800 enroled members.!!! Who would have thought it! We are so pleased we appear to be doing something that so many enjoy and agree with!

All for now, just waiting for the 800th!

John

Wednesday 24th February 2009.

Well after a very hectic week of hospitals and clinics, I am happy to report Darian is well. It has been a very busy time. I still have not seen the 'Advert' on the TV about recognising a (mini) stroke.... But the old First Aid kicked in! It was a severe warning to her to look after herself first, then the others.. Some of us tend to do it the other way round, and that has to change... Will she take note.. I fervently hope so... You realise how much you need someone when they leave..... fortunately only for a few moments in our case...

Add to that on Friday 13th my SOS website went down and has still not totally recovered, and then my P.C. hard drive went, (not the EOG machine, but my SOS one). Repairs in hand... great to be able to use this one to survive!

Apologies to any one who is waiting for a reply mail, I will get here, promise.

Tonight is Danbury night, but not heard from many yet.. have booked a table anyway.! Do give me a ring if you are coming 01621 778859.

Had some interesting pics in of a Mouette derived boat. I will be posting them shortly. Tracked down by John Stevens....

All for now catching up on the day job.

John

Wednesday 18th February 2009.

Things have been a little hectic here of late, my dear lady wife Darian had a little health 'hicup' at the weekend and we have been a little busy sorting things out. She is well, but we have been away from base for a lot of the week and will be for the rest, so forgive me if I do not reply to mail as instantly as I normally do.

I have just added some information on the MG 'Tamaris' from a couple who saw her recently, plus a pic of 'Crystal Voyager' scrubbing off ready to anti-foul with 'Marclear' and also added some information in from Neil, the new owner of 'Vieve', an E 24 in Norfolk.

We have had a few enquiries re items for sale on the pages, seems the EOG for Sale page is well read!

All for now,

John

Sunday 15th February 2009.

Spoke too soon about the 13th! My SOS site crashed out an error with FrontPage in the editing system on the server... Rats! Have spent hours working on it, to no avail, it seems it is the server that has a problem. Cannot do anything here at the moment, until they re instate FrontPage on my server, so off out.....

Off out... To the Harlow Blackwater Sailing Club, to arrange our Annual meeting. It is midday and when we popped in yesterday we were told the committee would be in attendance today about now, and the bar will be open, as they are having a 'workday'. Hopefully will have news about a date later today, will add a postscript if I get a definite date.

John Stevens has spotted another grammatical error, well done 'eagle eye'. (Thank goodness for spell checkers or there would be a lot more...) 'There or their' spellchecker cannot cope with that.

Heard from Andrew and Jo with 'Mistress II' today, they are having work done on her, and a cover made.. What with the new motor she will be really good when she gets back on the water... Hopefully with them on board!

Off for a pint, more later maybe..

John

P.S. Back from HBSC, what a disappointment. There was a frosty reception there, not a chance of a pint and a few caustic comments about us not buying all the sandwiches they made last year... Add to that all the committee have resigned or stood down, all the contacts gone and the website and the membership application forms sorely out of date. We came out rather saddened. this looks like a club on the way out!

We decided to drop in at Bradwell for a coffee on the way home and ended up having a light lunch. Mike the proprietor heard us discussing it and instantly offered the use of his dining area. If we had it before Easter there would be few in the bar and others could use the bar area if they wanted meals.

So we booked it.

The Annual Meeting will be held at Bradwell Marina Bar, 1230 for 1300, Saturday 28th March 2009.

We feel that anyone willing to travel the distance to Mayland will not carp at the extra 5 minutes or so needed to get to Bradwell, as the reception will be very welcoming indeed. Soft furnishings, warm and full bar facilities, light lunches etc. available all the time.

John

Friday the 13th February 2009.

Not superstitious are you? Did not notice till after 2200hrs.. Maybe that is why my SOS website has been difficult today!

Had a very nice mail in from Jackie this week, she of 'Cevamp, Mike and Me', the book. She tells me they went up to Scotland and met up again with their old boat and they will be writing another chapter for our next newsletter. We look forward to it!

Organised the first 4 cans of Marclear this week with another 4 to follow next. If you order 4 cans I can get it sent direct to you for free, so team up with a friend...

Looks as if the bad weather will relent a little next week, dizzy temperatures of 10 Celsius forecast... That will kick start the fitting out.

All for now,

John

Thursday 12th February 2009.

Welcome to Wayne in Australia, have just added a pic of his 'Swin' class boat, 'Moonraker' to the MG page. Welcome also to George Booth, who is wanting to build a Junior dinghy and to Jeff who is contemplating either building a Senior or a Wild Duck!

Must have another tally up of numbers.

Thanks to those of you that proof read this page for me, I have had lots of corrections to do over the years, but at least I know people are reading it! Proof read away!! I had to make a silly mistake in this paragraph didn't I, thanks to the ever vigilant J.S. out there! Now corrected...

Just when you thought all the snow and rain was gone, the floods gently subsided, and now it's snowing again! I just hope all this real winter will have killed of a few of the nasty bugs in the garden!

Set up the new water cooling system, for use ashore, but have to seal the inlet pipe, so have not run it, but see no reason why it should not work and allow the motor to be run for at least 15 minutes before I have to run cold water into the top up tank to cool things down. At least I shall be able to change the oil, and the filter, then bleed it all and have it 100% before we go back in. That will be a first. Will do a write up later, when I have proven it works!

Added a boat to the 'For sale' page and took a bit of gear off that has sold from the 'boat bits' page. Don't forget it's free if you would like to advertise there, we just ask for a small donation if it sells.. To keep the site going. Thanks for your donation Alan...

First lot of Antifouling has gone out, get your orders in!

John

Wednesday 11th February 2009.

This pic came in from Mike our Steering Group member in Australia.

We have been watching the Horrific Bush Fires here and wish you all well.
Monday 9th February 2009.
The time is rushing along and I have some serious fitting out to do that I have not started.. Will we be ready in time for the first sailing meet! Pleased to say the predicted cold and snow did not materialise. So off down to boat to test the engine cooling rig!
We have had a few mails in over the past few days, a great pic of 'India of Poole' a Solani Class boat. she is now on our For Sale pages. This is the boat that MG bought when an owner could not sell her and owned he then for a while. He told me it was one of his favourite boats. He gave me one of the bronze belaying pins from her, that we made into a nice trophy. Sadly it disappeared with the old assoc.... along with the model Eventide I restored.. and the silver....
We have had two more members enrol and a further enquiry. Welcome to David the owner of 'Doubledee', he is renovating her in the East Yorkshire area and has just enquired after the CD of drawings etc. also To Greyham who tried to join us 3 years ago, but was having computer problems.. Pleased to say they seem to be cured. He has the Eventide 26 'Bundoran', ex 'Sumaro'. He was after advice etc.. plenty here Greyham!
The enquiry we had came as a result of a very old copy of Water Craft! Hopefully the gent will join and get the CD he was after...
Just sent another CD of Eventide drawings to Peter, restoring his Eventide, 'Lorelie', look forward to the pics Peter!
Had a couple of mails in from Geoff in France, seems he needs to get back to the UK now so is selling up. He sent me a link to his House Sale website, wow what a nice job he has done of restoring this place.
Geoff was of course one of our founder members 6 years ago, a Riptide and Senior owner then, now solely the Senior, 'Mikros'. You will have seen a few articles by Geoff on these pages. He and Sandra hope to be moving back to Devon, so will look forward to more west country adventures when they return!
Just heard from Roger who is building a Junior, he has found the one measurement he was looking for to be able to set the frame up on his building jig, we look forward to seeing the pics!
Another reminder if you need one, that the Antifouling is for sale at last years prices again!
Off to the boat, (via the post office with more SOS parcels!).
John
Wednesday 4th February 2009.
Sorry if you tried to go on the site during the past 48 hours and could not find us, our provider had a problem. Our 'Auto renew' for the website and all its parts failed on their system. Sadly rather than contact us they simply took down the site. Huh! It was noticed within moments and I had several mails and calls... Nice to know you missed it! I sorted it with them yesterday, but sadly it took till the middle of the night for them to get it back! They said sorry... I have yet to see how much they are extending our package for, in compensation...
All's well that ends well as they say. They have promised to check before doing anything like that again!
During the down time I had a call re an item advertised on the site and could not get on to double check... annoying.
We also had a great mail from a family member, of the builder of 'Coronette'. She is Bill Booth's boat, beautifully rebuilt by him some years ago. I was unable, till today to point them in the right direction to see the great pics Bill took of her. I have forwarded the mail to Bill as well, hope there might be a bit of a reunion there.
Well the weather has improved a bit here, to be fair we were the only village in the south east that did not get any snow, well not enough to speak of, 1/4 inch was all there was, then it melted... a mile or two away all was at a standstill with inches of the white stuff. Our Scandinavian and North American friends will be rolling on the floor in fits now, they cope with metres of the stuff! ~Truth is they are geared up for it, it only happens once every 10 years here. And only for a day or two. Years ago I can recall abandoning our police vehicles to go back to foot patrols, for 2 weeks... and further back the place coming to a standstill for months in 1963, but you have to be an old git to recall long cold winters! Roll on summer!
We have had another new member in the last day or so, Wayne from Australia with an MG 'Swin' class boat. Very pleased to have you aboard, there were not that many of these and to find one the other side of the world! Wayne promises to send info.
Another mail, in today is from another Australian who has a set of drawings for the GH26! We did not know any existed, so we are asking for more information on this and hopefully will get a copy. watch this space...
Still working on the Annual Meeting and Brian is still working on the accounts. I have to find bills I failed to put in... OK I will!
Back to the Day Job, and maybe go and pat the boat's transom..
John
Sunday 1st February 2009.
Minus 2 degrees C. outside and snowing, time to send an hour or two updating pages!
I have just added another section to the Newsletter. Owners tips page. André in Belgium has sent in a novel idea he has tried and tested out on his Senior. He has a bilge keel version and to make it sail better he has 'added' a centreboard. I say 'added' because he has not removed the bilge keels, but made a clever conversion, keeping the best of both. Have a look.
Also Added a load of pics of Bo's Kylix in Denmark, which reminds me, I must add the pics to the running total on the Gallery and home pages!
We have now been going 6 years. I answered the latest two of the new members today, I must get an update on the running total! From small acorns etc!
Still waiting on date for Annual Meeting.... and any bright ideas for the award of the Barry Sturrock Seamanship Award. Any one with any information please contact us.
With the wind and snow whistling round the cottage now, as it gets dark, time to warm the feet in front of the fire,
John
Saturday 31st January 2009.
Well where did that month go!?? Feb tomorrow and I have to get organised! Speaking to Brian and Mavis, at Danbury last week, Brian has been so busy renovating and improving again! He will be ready for the season... I still have to organise my 'Boat ashore engine running gear'.. (Water tank hanging over stern to catch water from exhaust and pipe water back to inlet....)
With snow forecast for Sunday and into next week, time to nip down to your boats and check those covers... snow can blow in and the last thing you want is snow melting later and then water freezing on deck or below!
Had another couple of members join, Roger who is going to build a Junior. He and a friend built an Eventide 26 many years ago.. Another one we had never heard of, Sail number 1246, where is she now? And Laurence in Eire who has drawings for the Riptide and Eventide that he is dusting off to consider which one to tackle. Hope to hear from both of them as the shavings start to fly!
Also just in is Tom in the States, joining as a friend, he has a 19ft yawl that he sails on Lake Pocotopaug, what a great name! He has sent a pic for the 'Friends' page too!
Brian our fund Manager is ploughing through the finances at the moment, and I am trying to get a date for the Annual Meeting, late March or early April.. not too early though as Brian and his good lady, Mo, have got hold of a canal boat for a week about then and want Darian and myself to go as 'experienced crew'...! I have just bought Darian a new Lock winding handle for the trip!
Will let you know as soon as we have a date for the A.M.
Keep warm, though if you are in Oz, Keep Cool!
John
Thursday 29th January 2009.
Just a quick hello to say last night was different at the Bell, there was a 60th party on as well! Very busy... We were pleased to welcome back Stephen Morrisby and Brian Platts. It was good to catch up on Stephen's progress with his Ferro Bluewater, which he hopes will be in commission this season. Brian told us a little of his and Elizabeth's travels last year, Their Eventide 24, 'Avocet', is based near Fleetwood... we have the promise of a log to follow. The NW of England and the western Isles of Scotland have a lot going for them. He said he had crossed wakes with other members up there. They also have another Eventide back in Norfolk a 26.. (They also have 3 Silhouettes on trailers at home!!).
There were only 7 of us at the Bell this time, we of course were missing John and Ann who are now in France, and a few regulars rang in to say they could not make it, Alan and Margaret and family, Mike Hoban and John Stevens. Hope to see them and few others next time.
Spoke to my contact re antifouling today. We have managed to keep the price the same as last year! So 2.5 litres of the popular and successful 'Workboat Red' will be £55.00 again. Other colours available, but more expensive at £75 and not as much copper content.
Remember if 4 cans bought, for 2 or three owners together, I can get it sent carriage free anywhere in the mainland UK. Contact me on 01621 778859
Regards,
John
Tuesday 27th January 2009.
Danbury season starts tomorrow, hope to catch up with a few of you after the break. Can you call on 01621 778859 if you are intending to come along for a meal, just so we can let our hosts know numbers.... Drop in for a pint and a chat anytime though!
Welcome to Roger Horsfall, our most recent member. Roger built an Eventide many moons ago and I recall him from the old assoc days. He is interested in building a Junior, good on you Roger! Will prepare a CD!
Send two CD's of the Tidewater out last week, but we are still looking for a sail plan, anyone got one we can borrow?
I have just added a bit to Osprey of Dublin's page, did anyone see her mention in Classic Boat? I know a couple of you did!
The sun has begun to dry out the puddles round her now, there were 3 ft deep puddles in places on the roads, houses being pumped out the lot! Feels as if we have actually had a winter for a change. wonder what summer will bring.... more of the same??? Hope not.
Meets? We have a few sketched out, anyone like to add a venue? Can be the same dates as others in other parts of the coast... Let us know please, there are so many of us all round the UK, and groups in other areas too, (Australia, France!) Why not....
John and Brendan are working on the latest version of the Map, we should soon be able to see where all the others are.
Hope to see you at Danbury,
John
Friday 23rd January 2009.
I hear we had all of January's rainfall in 6 hours last night. There have been floods all round us here, just from the run of from fields. Pleased I cleared my ditches, and our neighbours a month or two back, dry as..., well almost dry here....
I have had two people send pennies in for the drawings of the Tidewater that we have. We are still short of a sail plan, so if anyone has one.... All I have is a small sketch, will put that on the page with a plea for more.
We have also had some very nice, complimentary letters and mails in recently. Seems people like what we are doing! Nice to have your views, but I am going red.....
The other day I was on the local radio, BBC Essex, talking about boating, and DIY boat building. Maybe something will come of it, they have our web address on their helpline now. the presenter was interested in coming to see FG.
We are getting lots of visits to the site and more websites wanting to link with us. The more successful the group's site becomes, the more other will wish to link, works both ways too. Will have been established 6 years in a week or two....
Just had a raft of pics in from Bo in Denmark with a Kylix. Foam sandwich build! bit different! Also another load on a link from John Stevens. will get round to loading many of these up over the weekend.
I also have another heap of pages to scan and upload, courtesy of John Hopthrow. Sorry John, they seem to have slipped to the bottom of the pile, we are getting there!
sorry if the odd mistake creeps in, please let me know, I am assisted by the kittens, who , now they have recovered from the trip to the vet, are getting their own back on me. Just had to re edit this page after one ran over the keyboard! Now grinning at me, hanging upside down on top of the monitor!
Have decided it would be cruel to replace my old, 19 inch, monster, monitor with a flat screen, as they kits would have nowhere to warm up!
Back to the day job... SOS very busy...
John
Tuesday 20th January 2009.
Today had this message in from Chris Keenan in Venezuela, one of our 'Friends'!
Well the wx forecast is much better now so we are off again at the ungodly hour of 04:00. Have a cuppa, disconnect our umbilical cord from the power source, check the oils in the engine, run her up and let her warm a little as we sip our tea and try to wake up.
Let slip the head ropes, let slip the stern lines to the buoys and slowly back her out, turn her round, point her bows seaward, pick up the revs slowly until she reaches 6.5 knots. Then pop on deck and set the mainsail with the auto pilot steering her.
Sit and watch another dawn break sipping another cuppa with a cookie this time. If all goes well we should be able to make it all the way to Porlamar, Margarita. But if the wind sets in again by the afternoon we may not be able to make the last 12 miles of a long open to the sea reach and overnight instead in the pleasant anchorage off Isla Coche.
Again at dawn, before the wind builds, we will make our way to Porlamar, its always calmer in the morning.
We only have to get diesel and do international check out and be on our way to Isla testigos and thence to bloody Grenada, hoping this quiet period holds out until next week.
be in touch Chris and Naury
Fair winds Chris.
Had a cheque in with a donation and request for a couple of CD's of drawings, on their way Mr Trist. Sadly no first name. Will perhaps find out later, if the shavings start to fly and the camera clicks as promised.
Cold again out there, just 2 degrees this evening again, snow forecast for later in the week, check those covers!
John
Monday 19th January 2009.
A week has sped by and welcome to John Phillip who is purchasing one of our designs, not sure which yet.... and to Bo Brochner-Neilsen, but I am pretty sure he enrolled before.. will see.
Had a letter in with a nice little donation for a Senior CD, sent straight away, good luck Alan.
Well the boat show is over and I have not heard from anyone telling me how fantastic it was... Sorry I just don't like the venue and all the posers on huge boats, get real people, come out for a sail and see who really sails... Never mind, no wonder firms go bust...
Had an interesting conversation with Martin, the ex owner of the Eventide 'Jemily'. Sadly after he sold her she was left for years and eventually broken up..... Martin is starting a new venture, (He was into BBQ's 10 years back but sold out.). Martin is starting a new online auction site for just marine spares.. Tough opposition with E Bay out there already, but as he says, you will not have to search hundreds of topics for the part you want, you will go right there. When it comes off there will be links to the site from us of course. Could be a very useful site for builders and sellers alike.
The Barry Sturrock Seamanship Award.
We are open to suggestions... If anyone has knowledge of a member exhibiting outstanding Seamanship over the last year, please mail us and the Steering Group will consider it...
I am in conversation with a lady I met many years ago when in the old association, her husband sadly died last year and he was possibly 20 years into his Eventide project. It is still unfinished... There is a new mast and diesel inboard motor, lots of useful parts to help finish the job, but there is also a shed full of out of date electronics etc. She is listing them and we are trying to sort out a price, but we are well aware it might be difficult to sell at anything like it's true value. Watch this space!
John Stevens is fighting a new laptop at the moment and apologises for delay getting all the database on the map. We are getting there though. John also sent me more snippets for the latest edition of the Newsletter, Scranbag page. Thanks John.
All for now, winter is still with us, so I'm still in 'hibernation mode'. Another lump of tree wood for the fire please!
John
Monday 12th January 2009.
Well the cold weather has relented, a bit.. my pond is still frozen, though it is 7.5 degrees above out side! Of course now it is raining! Cold again later in the week.... Winter as it should be! Go and check your covers and mooring ropes!
We have had a message from the WW Dark Horse, 'we have left Dark Horse in Martigues, France we are going to do the French canals this year and hope fully to get her to England next year, summer time. regards Ray and Brenda'
Shame we will not see them sooner, but look forward to it. 'Dark Horse' is an Ali built WW that had a centre board? They have sailed all the way from Perth Western Australia!
Still interest in re the CD's, preparing yet another Senior CD to post!
Time to stop making lists and get working. I am making a special rig so I can run the motor ashore, got the idea from another member Peter North. Will send pics in when I get it working OK!
OK back to the day job, Seagulls are busier than ever, mostly overseas orders, due to the falling value of the pound. Did not realise it would make me so busy, normally my quiet time, hope it helps other businesses that export too!
John
Wednesday 7th January 2009.
I have just added loads of pics, of the WD 'Tarka' being restored on the restorers page, of the GH 'Francis Fletcher' on her page, of the Barrier Reef 'Crystal Voyager', out sailing last week on the Medway!
Thanks for the Happy New year wishes that have been coming in too!
I have started the Events Calendar off for the year, but we could do with Solent and Scottish or NW meets too! We have so many members now, all round the coast, there aught to be interest for say an August Bank Holiday gathering other than on the Essex coast... Hopefully....
Time to throw another chunk of wood on the fire!
all for now,
John
Tuesday 6th January 2009.
Well after a week of moving house, fitting locks and checking heating, windows etc carrying that many boxes I ache thinking of it, it is great to get back to work!
We have had another member in, a warm welcome to Steven in Clacton, I will be getting back to you soon! Also an enquiry re the Mouette, amazing, must only be the second one we have had...!
I am arranging to get my inboard motor compression tested and then maybe an overhaul, it has been in 15 years this year! Where do the years go! (Beta Marine 3 cylinder Kuboto based motor.) She still sings like a sewing machine, but thought she deserved a check over!
With minus 5 centigrade forecast tonight, it is only minus 2.5 at the moment, it is time to throw another chunk of wood on the fire and pour a stiff rum!
Boating on hold till it warms a little!
John
1st January 2009.
Happy new year to all our members and our visitors.
I have taken the day off today, we have been busy since boxing day, moving house for Darian's daughter. Hopefully finished by the 5th of Jan, normal service resumed as soon as possible thereafter!
Just quickly scanning through the mail in in the past week, we have had another enrolment, welcome to Ian in Norfolk, wanting to build a Senior... If you are reading this Ian, will be replying to you ASAP!
Also heard from our technical advisor Brendan, he has send some great pics in of the repairs to his Wild Duck. I can see 'Tarka' being back in the water this year!
I note as I prepared this new page for 2009 that there were now 5 complete years of Stoppress pages! I am told by those that know, that we were at the forefront of the 'Blogging Era'.! As we fast approach our 6th birthday and probably 800th member, it is amazing to see how far we have come.
Hopefully the pics will keep coming in and also all the little snippets and articles needed for the Newsletters and the site generally. So far you have excelled yourselves, without the support we would have struggled!
Any changes or additions to the site you might like please let us know.
The forum is gradually getting more members registering and is beginning to be an interesting page to visit. It has taken a time to get you to use it though. I have a similar page on my British Seagull website, which has taken off in a huge way, so much so, that many tell me they rarely log on to the SOS website itself, but go direct to the SOS Forum! However the SOS site is largely static, so there is little need to go there unless you want specific information, whereas the EOG site is much more dynamic, with additions and alterations being made to almost every page all the time... However we hope the forum can become more active, it is a place where you can write your own comments on our site....
Looking ahead, we hope to have our annual meeting in spring in Essex again and look forward to seeing members there.
I will now wander through the site changing dates to 2009 where appropriate!
Good sailing in 2009, Fair winds and lee going tides.
John