31st December 2014.
Happy New Year everyone!
Good sailing in 2015!
The observant will have noticed the site has been static for about a week, well that is because we have upgraded to a better, faster hosting and are at the moment transferring the last few files! The enrolment form is being ditched for a new one, so please bear with us whilst that happens. The Guest forum will be up soon!
We are also introducing a new anti hacking and anti Spam element to further protect the site.
Peter is working hard behind the scenes to make all work and today is the first time i have got editing back. hope tomorrow to catch up with a lot of outstanding mail and entries on the site!
And start a new page for a new year!
Happy New Year All,
John and the Steering Group and Webmaster
The solstice is coming! 22nd December, not the 21st!!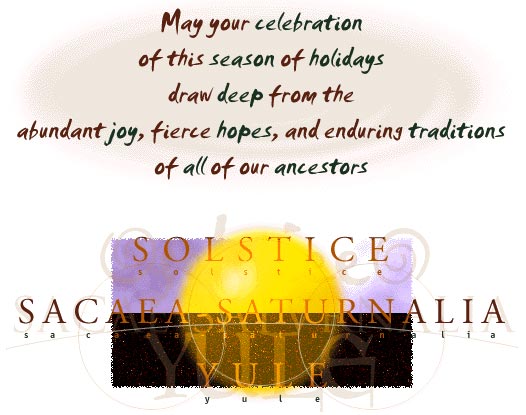 Why 22 December?
Many people – not least diary manufacturers – believe that the Winter Solstice always falls on 21 December. But the celebration of the winter solstice at Stonehenge is not fixed to a specific calendar date – this is because of a mismatch between the calendar year and solar year.
The solstice is traditionally celebrated at the sunrise closest to the time when the sun is stationary before beginning its transit to the north or south. This year this occurs late on 21 December, hence the winter solstice celebrations take place at sunrise on 22 December.
Sunday 21st December 2014.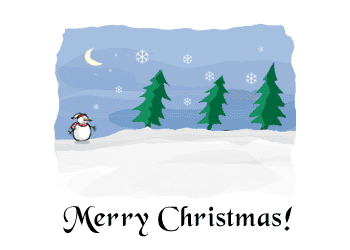 The shortest day....
As of tomorrow the days will begin to get longer, imperceptibly at first, but ever the optimist, my pagan roots tell me the year will have turned by morning and at daybreak, the real winter solstice, we can look forward to balmy summer days with gentle F3's.... who am I kidding! I intend completing my round UK trip in 2015, so we can bet on wild, wet and windy!
No sooner had I sent a CD of Senior drawings out to Clay, who is wanting to build a radio controlled model, than in comes another request for exactly the same! Where's the miniature Senior regatta next season? Clay's swimming pool?
For some obscure reason the enrolment form is playing up. If anyone fills it in and does not hear, please mail us. The webmaster is kicking it into shape again, but it is going to take a little effort to undo all the miss mash that is on it. suspect we will have a new version before long!
As I write this it has got dark, 1630 and night is upon us, time to go and assist the boss wrapping presents and throw another log on the fire. Real Christmassy!
Hope you have been good,
John
Saturday 20th December 2014.
Sadly learnt today of the death of one of our founder members, John Morgan. Anne wrote to us in the Christmas card she sent saying John passed away last month. John and Anne were responsible for the original saving of the Eventide 24 'Everjoy' at Tollesbury. When John became ill, some time back and decided to move to France, he donated the boat to us and we managed to sell it on cheaply to Ian Wilson, who made such an excellent job of fully restoring her and getting her afloat. John and Anne were part of the team that chose the final colours and shape for our Burgee.
We have been having fun with that enrolment form, Peter thinks he has sorted it now, but describes it as cobbled together with sticky tape and pound land string, so is going to ditch it and replace it with something far better. Just needs time. For the time being he has applied stronger sticky tape and it is working again.
So welcome to Clayton in the States (an ex-pat by his mails!) who has joined as a friend and has paid for a CD of Senior drawings. He is to build a radio controlled model the be called, 'Very Careful' (The first Senior was 'Careful'!). Mooring, his swimming pool! CD on the way shortly Clay!
I have managed to add some great pictures of the WW 'La Vela' to the Gallery. Hope to see her about next spring.
Anther member Peter Harrold has sent in a picture of an Eventide found last year in Barmouth. I will add that to the Gallery pages too.
With only a few days to go till the Christmas holidays are on us the normal frantic last minute shopping to be done and pressies to be parcelled up. hope you are up to date with all yours, I'm not!
all for now,
John
Thursday 18th December 2014.
We have had a gremlin in the enrolment page, sorry if you enroled and did not get a quick response.
We have had so many join that the database filled up and crashed. Peter has recovered the data and restored the page, which he describes as held together with sticky tape and pound land string, so is going to redesign it! I hope I have replied to all.
So welcome to John Clark with the Steel WW I have seen locally, now beautifully repainted blue, 'La Vela', which is The Sail in Spanish apparently and the name of the bar the previous owner was drinking in when he named her. you cannot miss her if she is sailing, as the name is emblazoned on the sail! He has sent in some great pics for the Gallery.
Welcome to Ed Wade-Martins with the GH 'Moondancer', a beauty! she is down in Newhaven so may cross wakes with her on my way west next season!
Welcome to Nathan with the Eventide 26 'Le Manchot', which as i understand it is French for the Penguin, topical name! Last heard of on the south coast years back now in Wales. I recall she was the Eventide with an aft cabin that i very nearly copied 35 years ago on my E24 'Bluenose'! looked like a great idea as a kids cabin!
We have been trying to get hold of another GH owner Michael Barclay, however had no response to mails to him so far, so if you are out there Michael and wondering why you have not heard, its because your mail address does not seem to work, try us again.
Whilst Peter the webmaster has been wrestling with the enrolment form, which I am pleased to say is working again, I have been working on a different problem.
A couple of weeks back one of the mirrored hard drives on the EOG computer threw up a error message. I tried in vain to rebuild it from the built in diagnostics program, it was too far gone. so with the authority of the Steering Group I bought a new pair of drives and using one, have removed and ditched the duff drive and installed a new one which took 4 hours to rewrite itself. The EOG machine now has its mirrored RAID system back up and running and we have a new drive as a spare, just in case.
Other mails, we have had an enquiry from the States for a set of Senior drawings and await an enrolment and payment for these. This set of drawings are to enable to owner to build a scale radio controlled model! The only other one we have heard of was an Eventide 26 built by Tony Nelson, wonder what happened to that? Saw it navigating round Bradwell marina some years back, to the amusement of berth holders!
I nearly got to my boat today, to refit the prop shaft, as the temperature outside got to 13 degrees, but work stopped play, maybe tomorrow!
Al for now,
John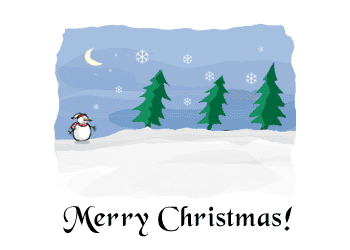 There back!
Monday 15th December 2014.
Yes its time for the 'bouncing snowmen' to make another appearance! Doesn't time fly when you are having fun, seems only yesterday.....
No sooner had I said last time, that no one had ordered a burgee, when in came a request with the right money! Should be a MG Bawley out there next year that we should be able to recognise from a distance!
Today removed a couple more items from the bits for sale page The Colnebrook reefing system and roller genoa have gone, also that pair of new stainless bilge keels, knew someone would snap them up! Bob has the lot to fit to 'Celtic Lass'! He has also sent me a nice pic of Celtic Lass for the Gallery.
Another sail sold from the site has been safely delivered to a member in Leicestershire.
We have been able to put someone in touch with the owner of 'Camelot', as for some reason his phone number did not work. maybe a sale there.....
Benne in the Netherlands has sent some great pictures in of his Wild Duck, 'Grauwe Razer'. She looks great Benne!
I have used the EBay page a few times recently, searching for special Christmas presents for people, do not forget to use it, just change the text in the search box. Last search I did was for Yankee candles!
Sadly the webcam at Tollesbury that we helped to keep going has apparently failed again, not sure why at the moment as I have not had a response from the Fellowship Afloat.
I hope to prepare the woodwork so I can refit my prop shaft and bearings in the next few days as the temperature is rising again. Though protected in the barn it can be darn cold in there! When the low winter sun comes through the doors it warms it all up!
Still time to get a burgee if you need one.... see the link on the previous post, click the flag!
John
Tuesday 9th December 2014.
No one yet has contacted us for a new burgee for Christmas?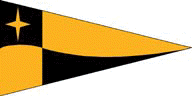 With my other hat on, Saving Old Seagulls, I have been sending out my stainless spanners or waterproof engine covers to wives and girlfriends for a few weeks now, ready for those Christmas stocking fillers, but not one burgee to Eventiders? Do we not advertise them enough I wonder? click the Burgee to go to the full advert!
We have a new batch of modern synthetic flag material, golden yellow, printed with the black. the material is the same as is used locally on all the yellow racing markers in the Crouch, and the material lasts a season or two. So should be OK for years if you put the flags away when not aboard, (as we are supposed to!). I have a new one on my burgee stick for next year, I blew the last one to bits on my 'part round UK 'trip!
Sold some more fittings off the 'Bits For Sale' pages in the last day or so. And heard there was an enquiry re 'Camelot' for sale on our 'For Sale' page.
Heard a story that interested me the other day. Many thanks to Andy Basher for sending it in.
The WW 'Teela Brown', long abandoned in France after her owners completed a 50,000 mile trip in her...... is being cut in two!
I sincerely hope the mast and rig are not ever going to be used again, as the owners are adding 5 metres, yes 15ft, to the mid-ships section. I am hoping she will become a canal barge. Poor old MG would turn in his grave, if he had one, or would he? The fact that 'Teela Brown' will no longer be mouldering ashore may be a good thing.
I attach a link to the pages, http://markswain-author.blogspot.ie/ be warned there are loads of inaccuracies in Tony Howarth's writings, sad to say, and glaringly obvious ones. A WW is not 29ft long and no, she was not even thought of let alone designed in 1959, try 1963. See the WW design page. I started to read Tony's writings, but gave up as he was so inaccurate, describes the Port of London launches and crews and thinks they are the Thames Marine Police, quite wrong! And ill informed and to my mind quite rude after being rescued from under the swims of moored lighters on the Thames, by a colleague of mine, in the real Thames Marine Police. His boating inexperience was astounding. Not the first idea. A liability and danger. Good job he learnt quickly or he would never have passed Southend! I told him his guardian angel for the remainder of his trip was called Eileen, for there is little doubt in my mind from previous experiences with craft under swims, Eileen and crew not only saved them, but 'Teela Brown' as well. With zero boating skills and knowledge they managed to survive, I am sure they had divine intervention!
There is a link to the e-books on our Books page.
I received the inboard bearing and holder back from the local engineer yesterday, will be off down to the boat to refit, once it has warmed up a bit! Minus 1 here last night and frost still on all the roofs at 10am. the new bearing is Delrin as the outer one and they replace 2 tuphnol bearings that survived 25 years of use and at least 1000 hours during the last 20 years the Beta diesel has been aboard. They should do the job. Arranging for the inboard bearing to be grease lubricated again as the old bearing was. there is a lot of discussion here about which way to go with the replacements. an engineer friend was adamant the inboard bearing should be left off and the shaft allowed to move sideways with engine vibration. Fine in boats with large diameter stern tubes, but on F.G. the stern tube had less than 1/8th clearance to the inch shaft! would not have worked.
Today most GRP boats have large diameter tubes and a bellows type fitting on the inboard end for the stuffing gland, so it can vibrate about a lot. all water injected and the outer bearing seems to invariably be a cutless rubber fluted bearing with a holder with water scoop ears. Good system if you boat was designed and or built like that, F.G. was not. Back in the late 1980's when that shaft log went in a different age!
When I get back from completing my circumnavigation I will let you know how the shaft and bearings fares!
Time to write those cards!
John
Friday 5th December 2014.
A year back we had floods and tempest, today sunshine but cold. Seems more than a year ago our webmaster was evacuated because of the risk of flood!
After the warmest year on record, there are still those who fail to grasp what is going on. Global warming is not a myth. Weather is increasingly extreme and it looks as if that is to be the norm now. Gone are those balmy summers then, we will all be fitting shorter masts and smaller sails and looking to fit wheel houses!
In the past week a few items have either sold or are being sold, from our pages, the Mercury outboard went, and now someone is after some mast fittings and sails, apparently measuring taking place today. A cheque is apparently winging it's way to me for some stainless gooseneck fittings we advertised. The red roller genoa has gone too. There is little doubt the activity on the site and the frequency of updates, helps Google and the other search engines lift our site up the ratings and make it more visible to anyone searching for boat bits. All down to you dear reader!
Today had a cheque in for a CD of WD drawings and another for tidewater drawings is on the way.
Last week we realised the enrolment form had been quiet, and found that it had been so busy it had filled a memory cache and stalled. We only lost one enrolment though, a Michael Barclay from Scotland, for some reason his given e-mail does not seem to get through, so if you are reading this Michael, owner of the Barbican 'Patra of Wight', please get back in touch.
I have been busy indoors in the warm, planning boat work, whilst I fought off a nasty cold, and today picked up the new prop shaft and inboard bearing I have had made. Now all bearings and shaft new. First time in 25 years anything has had to be done to the shaft and bearings, so not bad! I am off to fit it and line the engine up shortly.!
6 degrees outside and the log fire roaring. Time to go and throw another log on!
John
Thursday 27th November 2014.
Numbers were well down last night as thick fog rolled in, was a not a good night to travel, here on the coast it did not descend till much later so crews from Southend and the Dengie made it OK.
Next time we get together it will be after the silly season, so last weekend in January, probably back to Maldon and possibly at a new venue we checked out recently. A new steak house!
Mails in this week include one from founder members and friends, Geoff and Sandra, they have moved north to Herefordshire. Geoff says his Senior 'Mikros' is still good, but feels next year it may be up for sale. He has changed to wheels for his cruising now and has a large and luxurious motor home!
Heard from the new owner of Camelot, Jason, sadly without sailing her at all he is now considering selling, as he is moving even further north, to Yorkshire. Waiting for an advert for the site.
I have added a newly found Senior to the Gallery and another Sea Rover, this time a 30ft version, as in last Tuesdays Stoppress..
The weather is cold and damp here and my nasty cold has not quite left me, but hope to be working on the boat at the weekend.
Visited the sailmaker last week and the newly altered Green and Cream cruising chute was having the huge green fiddle attached! All fitted in a green sock! Really looking forward to hoisting that next season!
As ever collecting items for the fit out, great to get all ready in advance so come the day the bit you need is to hand.

Wonder if anyone has had any experience with the new electronic flares? At the moment I still have in date pyrotechnics aboard, but soon a year or so, they will expire. Apart from the difficulty most have with disposal.. the new red hand held LED devices have a 14 year battery life, worth considering.... over £100....
Another lifesaving idea passed to my by my Thames contacts, what do you think of this?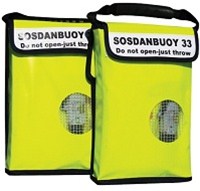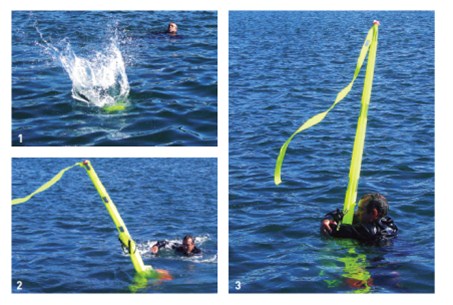 This award winning product is suitable for all vessels but really comes into its own on vessels that are short-handed i.e. Husband and wife sailors.

Simply throw the unit into the water & within seconds of immersion, it automatically inflates and stands 2m above the water, the light automatically activates, highly visible upto a mile away, even in 2 metre seas.

Webbing loops allow the casualty to put their arms around the marker to help support them when fatigued and giving them an extra sense of security & stability.

Instantly deployed (can be thrown to the casualty immediately) -no need to go to where a MOB unit is mounted and activate the release mechanism.
cost may put you off, over £170, but a neat idea.
Another to put on the Christmas list! I just bought my pressie, 2 DVD's of 'Vital Spark's' adventures! Using our EBay page of course!
John
Tuesday 25th November 2014.
We dropped the 10 pin bowling idea this time, no takers, next time maybe. We have had some great parties there all the crew and friends. We enjoy the Chinese buffet at Izumi too, but understand if it is not to everyone's taste. This is only the second or third time we have had the monthly meet there. In the new year the venue will shift again. In spring and summer we will be back at The Duck Inn.
The saga of the Searover and it's designer rumbles on. The Searover is a 28ft GRP round bilge design, by Kenneth Evans, we thought it looked so much like the MG Medusa we assumed that it was an MG design.
This may not be to far from the truth, as there may be a link with MG, yet to be verified. To add to the dilemma I found there was also a 30ft Searover, looking at the pictures of that I instantly thought, got to be an MG influence!
Well what do you think? Under the water she has a long central keel and inboard rudder, as per Eventide and a pair of moulded in bilge keels! We are searching for more information about Kenneth Evans and his work as these two designs, the 28 and the 30 look nothing like the other boats in his folio, and so MG. The rumours of a liaison with MG would be great if we could prove it.....
Had a mail from the ex owner of the Tidewater 'The Cause', Neal, he now has moved to Burnham-on-Crouch and is hankering after an MG again, awaiting letter and cheque for a CD of the Tidewater drawings for him to drool over!
With a little prompting from the webmaster I managed to source a means of reducing the size of pdf files, so have managed to send the 14Mb file out to S.A. for Brent, less than 1Mb. clever.
Sad news in from Martin re the GH 'Hindsight' abandoned on the Itchen river, the boat yard have broken her up. The owner did at one time offer her for sale, but at far too high a price and as a result she never sold. Sadly I am not sure if the boatyard managed to salvage sails and or spars, but if you are in the market try searching down there for that boatyard, you never know.
I was at my boat a week or so back and found the new prop shaft has jammed in it's bearing. Pain, I now have to remove the shaft and bearing housing and have it re machined... See my preparation log. Just about got rid of a spectacular cold I caught over a week back, so off down there to remove it asap.
Looking forward to a meal with friends tomorrow.
John
Wednesday 19th November 2014.
Sorry for the weeks pause in updates. It has been manic here, I have been to 2 council meetings, and chaired a public meeting. I am now involved in a local Action group, to try and organise opposition to proposals for huge housing development locally, 90 houses in one and 20 in another and already 32 going ahead, further applications from shark planning lawyers in the pipe line. If you read last Saturdays Daily Mail, or today's, you will see this is happening all over the country, due mostly to the conservative government relaxing the planning rules... which of course benefits the rich land owners and their builder chums. 'Desecration of Britain' is the title of the articles. MP's should remember there is a General Election next year!
As a result everything else is rather taking a back seat, add to this a close relative is still in hospital after a rugby injury resulted in a massive stroke, he is 31. Darian is away most days looking after the grandson to enable the parents to visit him.
We have had mail in from the Netherlands and a boat for sale, a nice looking Eventide. I will attend to the advert ASAP!
Also many mails in from David with the Searover 'Parahandy'. whilst this is not one of 'our' designs, we had thought it may have been as it was so similar. It was designed by Kenneth Evans, but more information is coming to light and we may not have been far wrong. seems there are stories of an affiliation during design with MG, all we have to do now is prove it! One look makes you consider it, a look at the keel configuration tends to rather underline it! She looks like a larger 'Medusa'! Maybe one day we may be able to find that link.
I answered a query from Spain, where Marc is building a Senior, he was querying the use of cloth on the outside of the hull. I have said it is OK to but on the topsides you need to use a lot of filler and fairing to lose the weave of the cloth. I coated the outside of my Eventide in 4 coats, sanded smooth and did not use cloth except on deck, for strength. He is also coating internally, and with a new build that is a good idea. seems work is progressing well.
Not heard back about The Wild Duck in Spain as yet... sure we will in time....
We have had a great contact with Star Yachts who have built an Eventide 25! A stretched 24, from our drawings of the older boat, updated. The owner had an Eventide 24 for many years and wanted a more modern version. This Eventide is strip plank epoxy built and looks wonderful, pics on the pages soon.
I also have a Barbican 33 for sale, in Greece, a real nice looking boat, will find time soon for all these additions.
We are trying something different for next Wednesday, an hour of 10pin bowling, then a Chinese meal in Maldon, fancy a go?, call me on 01621 778859.
Back to solicitors letters and circulars for the village!
John
Tuesday 11th November 2014.
The 11th day of the 11th month.
Armistice Day
Armistice day 2014. The sea of poppies at the Tower of London and the poppies worn by so many are reassuring that we have not yet lost all respect in this country.
Sent out a CD of Eventide drawings today to Modest in Hertfordshire, restoring an Eventide 24. Looking forward to the photos.
Heard from Frantisek in Greece who is selling the Barbican he sailed out of the UK five years ago, fair price at less than £20k. Advert to follow shortly.
We have had more mails from David Bowen regarding the Searover and its owners. David has organised a get together for them in Scottish waters. I wonder if I will be there if I set off next year as planned, in time for the meet?
Brent in South Africa reports he has his Senior back to his house now and is working out the rig!
Cold and damp here now, not conducive to outside work, so sorting gear in the garage for now! The catalogues are out, time to throw a log on the fire and dream. Sit and watch my video clips, again!
John
Thursday 6th November 2014.
Last night the sky eventually cleared for the fireworks and today we awoke to thick white frosts, the first of the winter. Time to hibernate!
Sent off a CD of Senior drawings to South Africa and Brent Garvie today. Also had a firm enquiry from modest for a CD of Eventide drawings to assist the restoration, the cheque payment for that will drop into the letter box shortly I suspect.
I took about 30 blank burgees to the printer today and hopefully in a day or two will have these back. We will then have a stock of ready printed burgees that one day we can take to the sailmaker to be sewn up. No point in having them sewn till we sell the stock we have, so what about a Christmas present for the boat from the other half, get them to contact me and I will send one in a plain envelope so as not to give the game away! 01621 778859 or enquiries@eventides.org.uk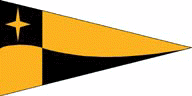 We have still had no feedback regarding the whereabouts of an Eventide called 'Pucelle'. She was built in the 1960s and sailed the Thames Estuary. I have never heard of her, and thought I knew most boats in this area... The son of the builder is interested in locating her, so if anyone remembers her.... Her sail number was 657.
We are also still interested in any Gaff rig sail plans anyone may have for the Senior. I think the Senior looks great as a gaffer and suspect with the extended bilge keels would sail well, but sadly though over the years there have been a few rigged this way, we have no plan, nor sets of dimensions to add to the CD. Be interested to hear from anyone with something we could add.
All for now,
John
Wednesday November 5th 2014.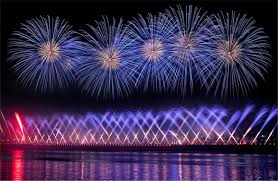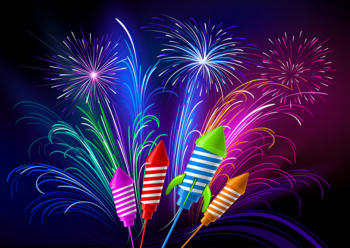 Have a safe celebration!
Remember, Remember
5th November , it is often considered a good time to dig out the garage and garden shed to get rid of anything that you no longer use for the annual Bonfire Night fireworks and celebrations.
However, no matter how great the attraction, no-one should be tempted into using firework displays to dispose of out of date flares or Time Expired Pyrotechnic (TEP).
TEPs have a shelf life for a very good reason and may not do what they were intended to do after that date. Furthermore, these industrial strength fireworks may well lead to serious pyrotechnic incidents as red hot embers drift back to earth which may result in property damage, injury and in extreme cases loss of life.
It is also illegal to dump flares at sea, dump them on land and it is illegal to let them off in anything other than an emergency.
Safe disposal
Boat owners are strongly urged if they carry flares, to consider who they buy them from and how they will eventually get rid of them as the responsibility for that rests with the owner.
If you have out of date flares and need to arrange their safe disposal, in the first instance you should contact the supplier you bought them from to see if they will take them back (in fact we advise you not to buy flares from anyone who will not take your old ones in exchange).
A local life raft service agent may also be able to take your out of date flares from you as they deal with the disposal of such items on a regular basis. It is also worth checking if your local port or marina will accept them. It is worth checking with the local police or fire brigade. Neither is a 'refuse collection and disposal agency' but in some areas they will accept out of date flares. Above all do not be tempted to buy flares over the internet, there is no returns route.
As a last resort, boaters can, contact their nearest Licensed HM Coastguard Disposal Site who will advise if they can help. However this service only caters for small quantities from private boaters.
Above info via our fund Manager Brian.
Certainly feels like Bonfire night here, cold and wet! Getting dryer tonight but even colder and we will probably have the first frost!
Time to get down to that boat and empty the water tank, make sure the covers are secure and lines OK. Time to bring the batteries off and get them on charge for the winter. Sails off the spars and into the sail makers or at least into the bath for a wash! (Water as hot as your feet will stand and some washing up liquid to get the salt and stains out! rinse and dry well.) be careful where you stow them when stored, I have a sail with a neat repair over the mouse hole!
When I stored my boat at home in the garden I always waited till after all the local kids had let of all their fireworks before bringing the boat home!!
We had another enrolment today and a payment from the man for a CD. Welcome to Brent in Johannesburg, with a Senior. He needs a mast and spars and today is taking delivery of a mast and wanted to know what length to cut it too! So I e-mailed him the file with the sail and mast details. CD in the post tomorrow Brent.
I had this in today and have already bought one of the brilliant calendars for 2015!

www.riverthamesnews.com
*
NEW MOVES AGAINST THAMES ILLEGAL BOAT MOORERS
*
BIG FIREWORKS BLAST HITS THAMES RESCUE FIRM
*
TRIBUTES TO MAN WHO SAVED LONDON FROM DROWNING
*
WINTER LOCK CLOSURES START ON RIVER
*
TIDEWAY 2015 CALENDAR PUBLISHED
*
www.riverthamesnews.com

Send us your pictures and information from your stretch of the Thames
email editor@riverthamesnews.com

Follow us on Twitter for breaking stories @riverthamesnews
Off to get more burgees printed shortly, must say the new material is strong and the flags well made. The printer has offered to print more blank flags for free, so I am taking him up on his offer!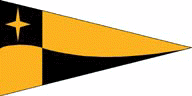 We have had an enquiry from Modest for a CD of Eventide drawings, waiting to hear...
Had a great picture in from Jason with 'Camelot', will add this to the site.
Info in from Brian the fund Manager and Calor....
Gas cylinder recall
Product recall for 6kg Calor Lite® cylinders manufactured between 2008 and 2011 inclusive.
Due to concerns about the potential deterioration of the cylinder, Calor Gas Ltd has issued a product recall on all 6kg Calor Lite® cylinders manufactured in 2008, 2009, 2010 and 2011.
6kg Calor Lite® cylinders produced during these years need to be returned to a Calor Lite® retail outlet immediately. A full replacement will be provided for free.
Cylinders from these years which have already been checked will have a 5.5mm hole punched in the metal tare disc at the top of the cylinder. These cylinders do not need to be returned.
6kg Calor Lite® cylinders manufactured in 2012, 2013 or 2014 are unaffected.
Further information including instructions on how to find the date of manufacture on a cylinder and details of stockists can be found at calor.co.uk/recall
Calor can also be contacted by phone on 0800 783 4141 to answer queries regarding the recall.
If you have one of these bottles get it replaced! And refilled for free!!
John
Sunday 2nd November 2014.
The rain is tipping down and the temperature has dropped from Halloween's record high of over 23 degrees C.! I got the epoxy on in time!
I had no sooner placed an advert for an alternator controller when a member spoke to me and bought it, and the associated diode splitter, £20.00 well spent, that will ensure his 2 banks of batteries are kept topped up by his inboard!
Heard from a gentleman with a set of Barbican fitting out drawings for sale, all the interior and deck. After mailing all the Steering Group our Barbican Advisor Nigel queried which Barbican? The gent has stipulated '30', a mail back to him questioning this and we have heard no more, we strongly suspect it was for one of the other boats named Barbican and not our 33ft version by MG. shame, it would have been great to be able to offer it to owners, not that we are expecting anyone to have a bare hull moulding to fit out. Some years ago we were told of the disposal of seveal moulds and today we do not know the whereabouts of any of them, were they destroyed, did someone make one into a boat? We may never know. They could be mouldering in a field somewhere. Seems a shame.
I spent some time down the boat Friday and my preparation log is back in action, see FG sailing trip preparations. Realising that being nearer 70 than 60 it all takes a lot longer and needs more effort, so knackered for a day or so after.! I have started to remove the antifouling again, I was scraping it off earlier in the year, but got side tracked as it was hot dirty job! Friday removed all from the hull above the chine to the waterline, took an hour! (My waterline is approx 8 inches above the chine amidships, because of the heavier ballast keel and all the extra kit carried!!) Now getting to the difficult bits underneath, anyone a patent easy method for this?
Heard from Brent in South Africa yesterday, he is looking for drawings to assist him! Have responded to that today.
All for now, rainy Sunday afternoons in November, made for completing the tax return!
John
Friday 31st October 2014.

Halloween and promising to be the warmest one on record... what global warming? Have a great time if you have the children round, apple bobbing and the like!
john
Thursday 30th October 2014.
We met at the 'Duck Inn' last night and had a great meal, even better as they had a 'buy one get one free' deal on! Next time we are going to have a change but will be back at the 'Duck' in the new year. We decided that the Chinese buffet at Maldon was to be the location for November! We like Izumi! This is an approx £14.00 a head, eat as much as you like from anything on the buffet, always a great place to eat. Fiddler's Green's crew and friends have ten pin bowling nights in the same building, with the buffet after. Fancy 10 pin bowling? Maybe we will organise that next time for a bit of fun! (If you are not a bowler it does not matter, we have used the disability ramps to launch the ball in the past when there are members of the team who for one reason or another cannot bowl, all great fun!).
I have added some more to the bits for sale pages that may interest you, a charge controller and a set of shafting and tube. the dinghy may be sold shortly, I have someone expressing interest. Amazing the number of people who find the items for sale on our pages. If you have something that needs selling, contact us with details, it's free, but a small donation afterwards if successful, helps keep the pages live!
Welcome to Jason who has bought the Eventide 26 'Camelot' from Steve, who lives in my village! Based now at North Fambridge. I will be responding to the enrolment shortly Jason.
One of my Seagull customers, Stewart, got chatting with me and he then sent a picture of his boat. I instantly recognised it as a Buchanon design, in steel. He was somewhat surprised that I did, and I had to explain that with a different hat I was the website coordinator here. there is something about our designers designs that makes them recognisable.... Subsequently he has sent amazing pictures of the restoration he has done, a wreck to a powerful pristine classic! Hoping he is going to join and I will be posting the pics on the Gallery!
All for now, as we had power cuts here yesterday.... A sign of things to come this winter???? I have loads of post the post office was unable to deal with yesterday, plus today's. (that included more CDs!!!).
All for now.
John
Tuesday 28th October 2014.
The Duck Inn, Newney Green????
We have a table booked for 7pm tomorrow night, if you want to join us please ring 01621 778859, so I can get a larger table!
All members and 'Friends' welcome! Good food and good company! We might even talk about boats!
I watched some of the film clips Peter has loaded onto the logs page of the website yesterday evening, they work brilliantly on the P.C., the wife's iPad and even on my little itouch. Peter thinks he may be able to make them even clearer on the larger screens by loading a higher resolution version. May offer 2 resolutions to view, so those with poor internet connections can see it without it stopping to buffer! Now given me a boost to get all the work done so I can set off next year and film the other half of my circumnavigation!
all for now.
John
Monday 27th October 2014.
Very pleased to say we have a new page on the site and Peter has managed by clever magic, to download 5 shortish video films that I made of the first part of my round UK trip, go to the new logs page, click on the Fiddling Around link and you will see the link part way down the page!
John
Friday 24th October 2014.
We have removed the WW 'Blackwater Witch' from our pages, we have been informed she has apparently been sold, for the full asking price of £12k!!!! As she sold last year via here, for about half that, on the understanding that deck and cabin top leaks had to be sorted and the then owner did not want to spend the time and money on a restoration, we just hope the jobs were done and done properly!. Hope the new owner got a full survey to protect themselves. We try and keep track of approximate market values, but this sale has bucked the trend totally.... I have a strange feeling we will be hearing more about this boat. As a close friend of the former owner and oft a cruising companion I have an intimate knowledge of this boat.
We are still hearing rumblings about the ex vice president of the 'other lot', who sold a wreck and fleeced a new owner... hoping that one ends up in court. That is just the sort of behaviour that wrecked the old association, despicable.
I have been adding bits of boat gear to the pages recently, and yesterday added a prop shaft and sterntube, that may suit an Eventide. Always worth a look on these pages....
Had an enquiry about an Eventide called 'Pucell'. Not one I have heard of recently or ever. A search of our records turned it up with the name of the searching gentleman's father, but no later details. We did get a sail number off the old records, so John Stevens, the database manager, is now searching on that... so far no luck. So do you have an Eventide with sail number 657? Have a feeling that name may well have changed.
Also had an enquiry in from a prospective Senior builder, he has the CD and the Selway-Fisher drawings, so is determined to build, but he would like to build with a gaff rig. does anyone have a working drawing of a gaff rig conversion for the Senior? we know several boats had this rig, loads of string everywhere, great fun I'm told! the drawings only have Bermudan and Gunter as standard, so additional info would be great for all as we could include it on the CD of drawings!
Talking of CD's, the postman has just delivered a cheque with a donation from the new owner of 'Talland', who was spotted out and about by other members this year. Stephen has joined us and will be checking his rig etc. with the info on the CD.
A generous donation in from another member, Ian with 'Everjoy'. Thanks Ian, all helps to ensure we keep the site running for years to come. as you know we have not needed to charge a subscription and we have sufficient funds to make donations to training or youth charities, sailing related, etc.
Off down to boat today, even though it's raining, it is warm for the epoxy to go off. Got permission as I managed to get the (hopefully) last cut on the grass yesterday, before it fell!
all for now,
John
P.S.
Just back from afternoon on board, loads of jobs sorted and the preparation log running again!
John
Tuesday 21st October 2014.
Trafalgar Day.

The battle lines that changed Naval history, 'The Nelson Touch'
The gales as a result of hurricane Gonzalo, are at the moment tearing across the UK and just over 200 years ago after Trafalgar a similar gale caused so much damage to the victorious English fleet! Here trees are bent double and I do hope you have checked your mooring warps if you are still afloat!
Sent out 2 CD's yesterday, Eventide drawings and today have a set of Senior drawings to Kyle in New Orleans, a Naval Architecture and Marine Engineering student at the University of New Orleans. Be interesting to see what his Senior turns out, he was talking of gently converting the drawings to carvel and round bilge? Would that still be a Senior,...? maybe not.
I have had an enquiry about loss of freeboard if you add the 400lb of ballast up-rating your early Eventide 26 keel to the later weight. I suggested about 3 " but it is easy to check. A 5 gallon drum of water weighs in at 50lb, so an array of drums filled with water in the main cabin will soon show you exactly! All you need are some containers and a hose pipe. Simple! A quick row round the boat with a marker pen or sticky tape markers and you can drain the cans and measure up!
Helping another owner with rigging problems. the older plans had an error that I only saw years after. all later drawings have my correction on them! The mast on this boat was sort of 'S' shape! very wrong. Not the first nor will it be the last, but easy to correct if you know how.
The owner of Sans Elan has contacted me re the 'Eventide' for sale on the site. a quick look at the new pictures and I can say she in not an Eventide! However I can see why the owner could have thought it might be.. have a look and make your own minds up. 'Sans Elan' for sale. I have a suspicion it could be a Yachting World Peoples boat!
Will be raising a toast this evening, rum f course, 'To his immortal memory'!
John
Saturday 18th October 2014.
Spent the day working on my boat yesterday, fitting new Deep sea Seal and new prop shaft, however for every step forward encountered another problem, so the motor is still not bolted down. more on that later.
We have had another enrolment, Kyle in New Orleans! He is seriously contemplating building a Senior and wants the CD and probably the Selway-Fisher drawings for stitch and glue too.
2 more requests for CD's in, both for the Eventide this time, Andy in Australia and Rachel our steel advisor in France!
I have had some great pics in from Steve in Spain. ElBarco has a name! 'Tuna'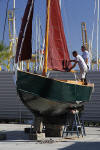 I will be adding a load of pics to her page very shortly!
To my knowledge this is the first Wild Duck to be built in possibly 40 years and her concept is different from the earlier boats and may be the start of a trend, a stiff, fast day boat! Have a look and see what you think.
Hope to have the launching pics shortly, then the sea trials... at the moment an all inboard rig....
communicated with Peter the webmaster recently and he is going to down load a few film clips I made of my sailing trip last year. if these work it could open the door for others. we have unlimited space on the server, but it is our ability to download massive files that is the problem. Peter hopes he has found the way to compress these and still leave them viewable.. will let you know when they are ready to see.
Had a chat with the owner of 'Kittiwake of Torridge', she is now based up in Lancashire. Tony is looking for sails to add to her and hope to be about and about in her shortly!
All for now, off to add pics to the Wild Duck, 'Tuna's' page!
John
Tuesday 14th October 2014.
I have just spent an hour or two adding a whole new section to the site, a dedicated page for logs submitted! Every log will have it's own page with just a link to it from the logs page. Come on send yours in!
We have my log from last year, a You Tube link, a Waterwitch sailing the Wash and an Eventide 24 sailing off Africa! That's just for starters!
The mails are still coming in and we have yet another enrolment, a friend this time, Andrew from Yankalilla in Australia! He sails a Roberts design...
We have another Eventide 26 to post on the for Sale page, 'Merrywake'. Have loads of pics to add will be working on the for Sale page shortly.
I have had enquiries for some of the sails on the pages and one has sold.
There has been an enquiry from Marc in Spain, who is building a Senior. He is at the stage where he is making the ballast keel now!
Polly the Senior that was on the site has sold now and the new owner has been informed about us, he is in Kent. waiting for him to get in touch.
Andy in Ireland has had a query re the table of offsets on the Riptide, I have pointed him in the direction of the Riptide and Steel advisor, Rachael, will be interesting to see what becomes of the discussions.
We have had a donation in from Ian Wilson for advertising his Eventide, 'Everjoy' and we have not sold it yet, but bet we will!
We have another 'Eventide' to advertise too, Sans Elan but she looks unlike any other we know as she has no raised deck....
Steve in Spain has sent in some pics to add to his pages, 'El Barco' is finished! A Wild Duck with a difference! she has been built as an open day boat and looks good. I will place a link here once I have uploaded the text and pics.
Warren Stevenson has sent in a teaser, a picture postcard of Abersoch, date 1972. Is that a WW he asks? Certainly looks like one, but if it is which one? anyone know?
Off to edit a few more pages.
Don't forget gathering in Essex 29th.... do come along, ring to book a place for dinner. 01621 778859
John
Post Script, see the Builders and restorers page for details of an Atlantic Clipper heading across the Med for Gibraltar and beyond! Well done to victor and his crew, great restoration!
John
Thursday 9th October 2014.
Sorry to all for the lapse in updates. I have really been up to my ears in it since our return. not only ha there been a deluge of Seagull parts requests, but many mails for the EOG that had to be answered. I am still answering them!
Welcome to Mr Graham? Not as yet sure if this is a first name or a surname.. But he has become the owner of the former 'Pussy willow' renamed, maybe not surprisingly, 'Sea Willow', by her next owner! Not sure where she will be based, she has been in Essex for the last 30 years but the new owner lies in Derbyshire....
Welcome to Chris Tindale with the Senior Nollie she is based at Prestonpans Scotland!
Welcome to to Andre Bosse who has joined to build a Senior, sent the CD to him just before we left for holiday.... He is based in Montreal, Canada.
Mail in from Sharon George, looking to contact Mark Urry re a 'light airs' rig for her GH, she also informs me Moonlight may be sold, not as yet heard from the 'former' owner to confirm...
Sadly heard from Ian Wilson, bad health has forced him to put 'Everjoy' up for sale, I will be posting an advert shortly. Sad after all the work Ian has put in to get her back afloat, all the updates and modifications make her a modern Eventide and i bet she sails well. Advert shortly.
The WW we sold on the site as 'Dougaljo' for £6500 has had its new over inflated inflated price dropped to £12,000, however still cannot see the added value totalling to that since Doug sold it. Suspect the price will have to drop a lot more before it sells.
Rachel Moore our Steel rep has been in touch. She has been forced to sell her beautiful Riptide for a silly sum as she was moving house and the boat in the garden was preventing the sale. She will be happy she says, to continue answering queries, so i have to update the Advisors page with her new mail address in France. I have to say I had been seriously tempted to buy the Riptide, after my experiences sailing round the UK in my Eventide! Oh if I were 20 years younger with all that energy again!
I have some wonder pics of 'Jorrocks' to add to another advert, this beautiful craft is up for sale and Mefo has sent in all the details for the For Sale page. 'Jorrocks' is one of just two boats built to this design, the other was 'Wild Lone II' MG's own boat, now renamed 'Wild Goose'. feast your eyes shortly!
We have also had 2 logs in! Great, these will be added go direct to the new Logs page.
I have also heard that my former colleague, who went on to do my job as trainer on the London river, Martin and his wife Gill, have just completed their circumnavigation, worth reading, on the logs page too.
I hope to spend a little time updating later today.
Back to the day job,
John
Tuesday 30th September 2014.
We are just back from 2 weeks in Arabia, courtesy of my step son and his lovely wife! Sea like a warm bath and a welcome from our Emiratie friends that is even warmer! Walked with the sheiks lioness on the beach! Where else could that happen!!! We have been spoilt rotten again! Brushing up on the Arabic! Darian had a procedure on her back a week before we left, for a slipped disc, pleased to say the enforced rest has made the world of difference!

Now back to reality and apologies for the break in news....
We have had 153 spam messages in and 40 odd mails from members or of interest to members.
I will be sifting through these later in the week and replying to all.
Catching up slowly!
John
Thursday 11th September 2014.
We have had an interesting series of mails from the new owner of Celtic Lass. after massive restoration Bob has been out enjoying the sailing this summer, but wanted to improve the performance. After loads of mails back and forth he has just bought a CD of the Eventide drawings as he has realised the keel is shallow and light and the space between keel and skeg has not filled in, all would effect sailing. Then I realised he was missing shrouds! Only 2 pairs fitted instead of three. when 'Lass' as she is now called, goes back into the water next year she will be a different boat.!
Advice anyone having handling problems to contact us and get the CD of drawings, all is then revealed. We have come a long way from the 1950's Eventide, to the latest versions, chalk and cheese!
A welcome to new member James Wilkie with the Eventide 'Laurian', he keeps her in Fowey.
A member sent in a request for information from Australia and wondered why so few used the Forum, I cannot explain this, I can honestly say I do not look on there often. not sure what it is about forums. Maybe I thought, people do not want to make public statements?. For this reason I often disguise where information has come from on these pages, to avoid embarrassment... anyway our Australian friend has joined the forum and posed a question, anyone going to answer him I wonder?
I hope to find time this evening to place a couple of adverts on the For Sale pages.
I have been down to my boat a few time recently and have sorted most of the anchor winch problems, with the help of my engineer friend and a left handed drill! Hope to have all the motor and fuel tanks, exhaust etc. ready for a trial run and then oil change etc. shortly.
Anyway that's it from me for a bit.
John
Friday 5th September 2014.
My apologies for the weeks delay in updating the pages. My dear Darian had to go into hospital a few days back and it has been a round of visits to doctors and specialists in the past week to get treatment for her. Like me 20 years before she has damaged discs, one of which was pressing on her spinal cord giving permanent pain. She is home now and we are waiting to see if the intervention has helped. One of the offending discs has been injected under anaesthetic and hopefully will shrink and the pain will go. Early days as yet. 20 odd years ago it worked for me.
I actually managed to get away down to my boat with my engineer and between us we have managed to fit new engine feet to my Beta 17. The old feet had broken down and the motor was moving far too much, when we removed the feet it was apparent why, the bond between rubber and steel had failed on a couple of feet and been distorted on the other two. Well they had been in use for 20 years so maybe they had gone longer than design. I am told 10 years is about right, so if you have a motor that has been in for a while, check the mounts! the prop shaft is back in and the cleaned up Centa flex shaft coupling and new Deep Sea seal going in... soon be sorted!
Another item that I found needed replacement was my auto fire extinguisher in the engine box. When was the last time you lifted yours out to weigh it, I never had, we moved it to gain access to the motor, it was empty! I am about to buy either a 2 kilo dry powder auto or a Halon replacement 1 kilo one, these are just gas and do not leave a mess, though to be honest a mess to clear up or an inferno is not much of a choice! I will be pressing the EOG EBay page into use for the new one.
I will eventually restart my preparation log, it rather stalled last Spring with the threat of the gypsy incursion... behind us.. think we have that one cracked now. Team of watchers with barrister on side and injunction ready to fly with 10 minutes notice, 24/7!
I am looking to ready the boat for painting shortly... new mini sander ready to go!
On the EOG front we have had another new enrolment, welcome to Marcus with the Barbican 33, 'Solitude', she is unique in that she has wooden upper works. Waiting to hear if she has the 'proper' L shaped centreboard too. She is based in Southampton, maybe we will cross wakes next season?
I have detains of the WW to place on the pages for the brokerage, really not sure what to make of the asking price. I have asked the broker to let us know when the price comes down (not if!). I will post that soon.
Had an interesting series of mails back and forth with John the former owner of Athaena, explaining away some of the myths associated with her. and saying he had found another Athaena design, will add some info to the Gallery with this one.
David Blackburn reports that the Riptide 'Mystique' has sold, or at least that is what the yard have told him, I will try and confirm, thanks David. I don not know why it is that sellers do not let us know when they sell, the only ask for a voluntary donation, we would not chase anyone, not worth it...
Heard from Sinisa Jakus, of Zagreb regarding the Senior drawings, but though we replied we have not heard back.
Today a Seagull customer told me that he had just bought a Senior, but it did not look like one as there was no cabin, it had just been decked. He has it on the Blackwater and hopes to have it fit to sail for next season.
Strangely as we gently slide into September, the temperatures are rising! A balmy 73 degrees F. here today with more warm days forecast, but cold clear nights and that means FOG in the mornings here, the gentle Easterlies always bring mist and FOG! So if you are out sailing take care.
I have been looking at adding one of the new broadband radars, the prices are plummeting and the Lowrance plotter I fitted for the trip, that al the crew liked so much, can have one as an add on. I did not realise that when I bought it. The new radars give out a 20th of the radiation given off by a mobile phone! so they are safe to fit low down and what's more have no warm up time, instant on and can differentiate flying Seagulls and withies close up, the magic of this technology! You may well see a short ali pole sprouting on my stern deck next season!
Lastly a thankyou to Peter the webmaster, I soon will be able to share with you all the videos I made of the first part of the round UK trip. Will let you know when I have all the links sorted!
Back to check up on Darian, last seen with fork in hand, heading outside, garden fork that is!!!
John
P.S.
Just closing down and this came in from Robert, had to add it!
Hi John,
The Lass has had some serious use this summer after all the winter labour.

I have lived on her from the last week in july to the end of august and covered some 400 nautical miles between Poole and the Lizard.

My wife joined me for the first and last 10 days and loved it, even though she has a gift for falling out of the dinghy………

Even weathered out Hurricane Bertha at anchor in the mouth of the Helford…..scary!

She has performed very well on sail and motor with only a couple of niggles along the way.

I have attached a couple of links to 2 videos of her sailing beautifully I have uploaded onto you tube in case you would like to link these with the site:

Please note speeds on the plotter are in kmh not knots. 10 plus knots…..I wish!

From Portland to Poole we actually recorded a peak of 15.7kmh on a broad reach!

That's all for now folks,
John
Thursday 28th August 2014.
Last night a small but select group met and enjoyed a terrific meal at 'The Duck Inn' Newney Green. The meals were even better for the fact that some were free! They have a loyalty scheme and for every 4 meals paid for you get a free one. As the meals are best quality it is a win-win situation. Next time we gather will be October, as some of us are away the end of September, so we are skipping a month, make a point of putting the date in your diary and come along. 27th October.
Had an interesting mail in yesterday. The WW 'Dougaljo', now renamed 'Blackwater Witch', is back on the market, for more than twice what she was sold for last winter??!??!??. The broker has asked that we advertise her, I have suggested that the price is extraordinary high, far higher than any other WW has ever sold for and I am hoping she has had all the deck leaks and cabin top leaks, that forced the low sale price last winter, fully repaired. A survey will hopefully show if she has. We know the new owner was going to tackle these problems and saw some work being don on her as she lay afloat at Tollesbury. She has had a lot of tiddly bits added to her, brassy bits all polished up and she really does look brilliant. But is she any more seaworthy than she already was? You, dear reader will have to be the judge of that.
http://www.foundryreach.co.uk/viewvessel.asp?id=175
I had hoped the new owner was going to sail her to the Netherlands and beyond, not sure if that happened either.
On a more positive note we have had a contact from Sinesa in Croatia wanting to build a Senior, awaiting mail and enrolment from him/her... not sure if male or female by that name?
I am hoping to have the inboard sorted by the end of the week, new mounts stuffing box, shaft, bearings etc... will add a page to the preparation log when all done.
All for now, rain has stopped at last, off to play boats.
john
Monday August 25th 2014
August bank holiday Monday.
Gales and rain, torrential and insistent! Farewell to summer?!?
Apologies for missing news updates for a few days, but John has been rather busy.
I had been commissioned to make a rather special item for an up coming event and that along with the event itself, has taken all my available time.
The Event? My daughter Jenny and her fiancée married! The Joly Wedding, Jenny and Oly!. I was asked to make the cake stand. I post a few pics..

the cake stand. what you cannot see is the legs for the first tier are bike pedals!
The next tier bike stands and the top tier, bike quick release axles!
Can you see a theme here?

Jenny and Oly Watts
Jenny and Oly were married on the 19th in Arundel with the party afterwards in Ferring at the best mans home. Photos on the beach and they happy couple set off by chauffeured car that night to catch the 'Scillonian' for the Isles of Scilly, where they have had a great time walking and even canoeing in the peace of the islands.
John however was not going to let them go incognito, so arranged an announcement on the Scillonian's P.A. and a summons to the bridge, where the Captain presented a bottle of bubbly and invited them to stay whilst the ship berthed!
Bike connection, they met at work, Oly works for an organisation fund raising by cycle rides and Jenny is the organiser and guide for many of Olys bike rides! Action for Medical Research, Help the Heros etc.
They are back from the Scillies and part way through a Lands End to John O'Groats cycle ride as I type!
Back with my feet behind the desk now and running to catch up with Seagull and Eventide affairs!
John Stevens has sent in a link to an EBay auction, a very unusual looking boat that claims to be an Eventide.

What do you think? Up for £3k???!! think he may have trouble selling at that price....
We have had 3 new members join in the past week or so and a few enquiries.
Welcome to Peter Hales with the Eventide 24 'Shantyman' in Dorset.
Welcome to Richard Thompson with the Steel Eventide 'Xercia', though sadly Richard is being forced through lack of time available, to sell, and advert will be seen shortly.
Strangely Steering Group member Nigel was up in Suffolk and happened to send a picture of 'Xercia' seen for sale.
Welcome too to Patricio in San Antonio, Texas considering acquiring one of our boats? We will find out more shortly when I reply to him.
A message in from Lucy Hawkins with a link to Dylan's Keep turning Left' site on utube. Where he met Tim with 'Wedjit'. I will add this link to 'Wedjit's' pics..
https://www.youtube.com/watch?v=RS0Z3glomM8
Philip Catsman with the 'Nancy Dawson' a GH 31, in Florida tell us he has just re-engined with a 56 hp Yanmar! He is heading for the British Virgin Islands soon, he says he has a few useful bits from the original Lister and may post an advert...
See my former colleagues are assisting the removal of the illegally moored boats on the upper Thames, hope more of these freeloaders can be removed they blight the waterways all over the country. I mean you and I pay to rent or live where we do, why should these people be exempt?
http://www.richmondandtwickenhamtimes.co.uk/news/11422604.River_police_evict_17_boats_moored_illegally_in_Hampton/
Dick Durham of Yachting monthly has been in touch a couple of times recently and I have been able to assist him with research he is doing into the GH class. you may recall Dick was M.G.'s biographer. 'The Magician of the Swatchways'.
We hope to hear more from Dick as the article progresses.
Had an enquiry about the 'Shellduck' but suspect it was not a reference to our 'Wild Duck' as they never came back!
I have some more bits to add to the 'Bits for sale' pages. A very nice inflatable, hardly used. Some cheap oars and a wooden mast and boom from a 20ft Hurley. this mast comes with a mainsail and a roller reefing system and sail... could be a snip if you are in the market for a 24ft mast and some sails...
I will also be adding a 4.5 Mercury outboard, long shaft... later. At the present being serviced...
Oh and a nice Seagull.... when serviced by me!
Request from John Fitzpatrick in Ireland, anyone got access to Stuart Turner spares? The local Maldon man has gone and the spares seem to have evaporated??? Anyone got a contact.
added a couple of links to our links page recently, a chandlery chain and a firm selling fuel/water separators.. Could be worth looking at.... willing to offer your members a special price of £25.00 off all our model range so our FGD100 (150bhp engine ) would be £170.00 with free delivery they can obtain this offer by using this special promotion code 'CBM' it can be used on the website or quoting it if they call us.
Message in from the Shipshape network...
A summary of regional and national news is below, plus more available on the Shipshape Network website..
Well that about wraps up the page for today, except a reminder that we will be at 'The Duck Inn', Newney Green, just outside Chelmsford, again, on Wednesday 27th. If you would like to join us for a meal or just a chat, please call on 01621 778859 so we can book a large enough table!
John
Sunday 10th August 2014.
The god of thunder has been busy today, flashes and bangs, torrential rain and at least F6. So a very good time to sit down and catch up with a load of editing. Thank goodness for the un-interruptible power supply! Without it I would have turned of the PC in case of power cuts!
I have added dozens of photos, adverts edited prices on adverts and removed others. added links to new firms that may be of interest on the links pages and loads of info on the builders and restorers. I have been also trawling round the site checking for dead links and blank spaces where pictures should be and have fixed a couple.
I have actually responded to the last new enrolment from Co Cork, sorry that took a week! think we are almost up to date.
Almost, because I now also have loads of snippets to add to this page.
Graeme who attended the Duck last month has bought the GH 31 'Sue of Solway', so he is now instantly upgraded to a 'full' member.
The price it sold for was paltry and the seller, the marina, knew there was a great chance that some pirate would buy it for a few hundred, turn up and trip it of the thousands of pounds worth of kit and leave them with the bare hull, as a wreck, so they were putting a hefty deposit on it. fortunately Graeme is a boat builder and has quickly assessed the amount of repair and come to an arrangement with a very happy yard who and not only going to get a few bob but a berth holder till it is seaworthy again. anther GH looks as if it will sail again! I will add a few pics to the GH page shortly...
Joe has mailed us to tell us that his Eventide 26 Charlotte Rose is not for sale now, he has decided to haul her to a barn and renovate her, good to hear Joe, look forward to the photos of progress!
Doug kindly planed down some Iroko for me recently and I am off to the boat to use it to raise the framework of the cockpit floor over my new fuel tank. I have been epoxing the support brackets for the tank and they are all ready for the first trial fit and after drilling for the screws the lot will be back here to prime and paint, (red Danboline!).
I am also making a rather special bit of fancywork at the moment, a cake stand no less. Pictures of this later, it's all secret at the moment, but in 10 days time will be the wedding cake stand for my daughter, been out there today putting another coat on it, looking good!
We had a sad story in re a WW sold by one of the last boat owning members of the old eoa. The poor buyer has come to us in despair for help.. He was not only sold a pup, it was an expensive one too and embarrassingly he had to be rescued several times with repeated motor failure, bad fuel installation. He could have done well to use one of our surveyors, that would have spotted the rot, and gone to our links page to see the new link to the clever fuel filter.. I have advised him to seek damages and recompense in the courts. Although it is buyer beware, selling items blatantly unfit for purpose is not on.
Our friends at East Coast Pilot news have sent this one in...
East Coast Pilot News ... 20th July 2014
Dear John,

Just this last week we've had that old chestnut that describes an English summer as 'a few hot days, and then a thunderstorm'. I'm certainly glad I wasn't at sea last Friday evening when that storm front rolled northwards across the Thames Estuary – zero to 40+ knots in just a few minutes! If you were out there, I don't envy you the experience.
| | | |
| --- | --- | --- |
| | | We've had quite a few updates and news items on our website since we last got in touch. Our subscriber base continues to grow – we are starting to think we could reach 1,000 in 2015 - and to those who have signed up recently, welcome! Remember that our website is frequently updated (almost every day when the webmaster is not out sailing) so it's worth keeping an eye on it especially if you are about to set off cruising, as we may just have posted something that would be relevant to your trip. |
A reminder that the full set of updates available for download from the 'Summary by Date' page includes all the updated chartlets and diagrams since the 3rd Edition was published – these should print at home exactly the same size as the originals and can be pasted into your book.

If you are a Twitter user we usually notify you via @eastcoastpilot as soon as the website is updated, but otherwise we use these occasional e-newsletters to prompt readers to look at the site if they have not recently done so.
Book Updates

There are a number of detailed book updates new to the site. Amongst these, we note that some 'Honorary Port Pilots' are standing down for various reasons – while we welcome our new Canvey area rep, Rob Scriven, we are re-thinking some of the other 'vacant' locations and may well simply recommend that readers contact harbour staff with any detailed questions where we are sure that their job focus means that they can and will be helpful. If you think you could help us with one of these locations, however, do get in touch.

News

If you downloaded our Trinity House survey Deben entrance chartlet when it first became available, there's been a new version since then. Version information is shown on our Downloads page. It is likely that the buoys will be moved again, so watch out for further updates.
There is a long item in the News about the Deben entrance, because a significant number of boats have got into trouble recently. The nub of the problem usually seems to be entering in very poor visibility – not recommended at all – or failing to choose and stick to a shore transit before entry, and being swept SW out of the channel as a result. Read about it on our homepage.

Those of you who use Twitter may like to follow @debenpilot which may help to keep you informed.

We tried out the new buoyage in the River Roach recently – very helpful it is too. However the buoys are not yet marked in any way; their
placement means that this doesn't really matter, but the Crouch HM told us that although the original NtM mentioned numbers as well as names, it is likely that when the sign-writing takes place, the numbering will be dropped to avoid confusion with the original numbered buoys further downstream. We have removed the numbering from our book update.
Out and About
I've been on a quick tour of Crouch, Roach, Orwell and Deben (and sat out two days of gales in Woodbridge) while Garth has sailed a boat back from Holland and Colin has been pottering locally on the Blackwater. I hope to be over in the Blackwater on board 'Cornsilk' next weekend and for a few days afterwards.
Enjoy the English summer and make the most of it before Autumn starts to creep up on us. In the meantime, stay up to date by keeping an eye on the website, and do please get in touch, as many people do, if you find changes that we don't appear to know about.
Kind regards,
Dick Holness
Co-author and webmaster
East Coast Pilot.
Follow us on Twitter....at @eastcoastpilot
This one in from our RYA contact Brian West.
RYA SafeTrx available now for download
RYA SafeTrx tracks your passage and alerts your emergency contact if you fail to return within your ETA.
Watch the RYA SafeTrx Introduction video
The RYA SafeTrx App available for Android and iOS Smartphones.
Its free to download and the tracking service is free for RYA members.
RYA members also have access to a number of features including access to the Performance Mode which provides trip analytics to review performance, and trip statistics.
Download the RYA SafeTrx App
| | |
| --- | --- |
| | |
| Requires Apple's iOS 6.0 and above | Requires Android's OS 4.0 and above |
Now I am in two minds about this one, we will have to see. I think I prefer to do this sort of thing through the normal channels. I have a suspicion it will cause a few unneeded alerts.

News in from Tim with the leeboard WW 'Wedjit', he spotted an Eventide 26 in Blakeney and it turns out to be one of our newest members. 'Talland', good to see her back on the water.
My Thames contacts sent this one to me:-
Pictures: Courtesy of Robert Linton

A dramatic rescue was staged on the Thames at Putney after a woman plunged into the river to rescue a drowning dog.

Gardener Julia Wylie was working in a riverside garden when she saw the animal, a Labradoodle named Jess, in the water.

She went in after the dog which was struggling in a plastic collar but found herself in difficulties.
A passing Clipper River Bus on the Putney to Blackfriars service came to her aid but the crew were unable to haul her and the dog on board.

A Port of London Authority launch was nearby and came to help in the rescue operation. Both the woman and dog were successfully hauled to safety.

Underlines the importance of looking after No. One So many times the animal swims out but he rescuer does not!
Another one in from Brian West.:- the confusion and rows over Red diesel rumble on. I'll wait till they get it sorted before venturing to the Netherlands again!
RYA meets with Government over latest red diesel development
The crux of the matter is ensuring the continued availability of diesel for the leisure boating community.
Today, 31 July 2014, the RYA and British Marine Federation (BMF) met with Treasury and HMRC officials to discuss Government's current position on the continued supply and use of red diesel to private pleasure craft.
Following an announcement by the European Commission - EC to take UK to court over red diesel - confirming their intention to take the UK Government to the European Court of Justice, officials confirmed that the UK Government had not received formal notification of the Commission's position.
It was expected that formal confirmation would be received within the next few months; the typical time period for such notification is 6-9 months.
In the meantime there is no indication that the Government intends to modify its longstanding supportive stance.
"The crux of the matter is ensuring the continued availability of diesel for the leisure boating community" says Gus Lewis, Head of Legal and Government Affairs at the RYA.
"If the UK is forced to change to white diesel for recreational craft at the waterside suppliers will find it difficult to make the significant investment required to install additional tanks and pumps for white diesel.
"It appears that the Commission's primary concern relates to the colour of the fuel. Even with the 60:40 spilt UK boaters are paying on average 10% more duty that their French or Belgium counterparts."
Treasury and HMRC officials confirmed that they will continue to work with the RYA and the BMF as the issue develops.
An enquiry from the new owner of 'Cosmic wind' once berthed on the Crouch and sailed by a colleague of mine, Paul. Jeremy needs to know the sail number. Sadly on all our records that vital bit of info is missing. Anyone know?

The latest RNLI lifeboat was named recently, 'Storm rider' was the name given in a competition, see the link for a video. https://www.youtube.com/watch?v=AEYldlpb_FQ
You might like this one too! https://www.youtube.com/watch?v=smZY7el-Ubo
You can sort of tell it is a Jet drive!
I have a new waterproof camera on order for my birthday, from our EBay page, after 7 years my Pentax seals went and it leaked, so I hope to be out there ready to snap you with the new one next season. Working on the cabintop at the moment, preparing it for the repaint, we are thinking it is at least 26 years since we last painted it, not bad! Will take a few pics with the new camera.
That will do for now, the fingers getting tired! I will be back with loads more very shortly.
John
Saturday 9th August 2014.
Just a brief note to say I have not closed down or left the country, and apologise for lack of updates. apart from being hellishly busy with Seagulls I went down with a gastric bug and so I have not had the time nor energy to get on here. Add to that a hiccup with accessing the site through the server, cured now, it has all added up to create a large void.
I have another incoming new member to welcome Soraia from Co. Clare with a Folkboat. I will reply to you soon and hopefully find out a little more about why you have joined us, though you are welcome as a 'Friend' with any boat!
Tomorrow it is going to rain and rain and so I will be indoors and a chance to sort out all the outstanding mails and photos that have come in. Reef down if you are going sailing, Hurricane Bertha arrives Sunday!
John
Tuesday 29th July 2014.
Sorry for long pause, but I had a problem getting editing going again, all sorted now so have a 3 week backlog to catch up on.
First a welcome to 2 more new members, Stephen Ward in Lincolnshire with the Eventide 26 'Talland' now based in the Wash. Stephen has sent a pic to add to the Gallery, thanks will be posted soon.
Next to Andrew Smith of Flintshire with the Eventide 24 'the Malarkey' Andrew too has sent in a photo, plus a link to his UTube blog. I will be posting that on the Gallery soon.
Tomorrow night we meet up in the 'Duck Inn', just outside Chelmsford off the A414 at Newney Green. Not too late to join us, at present we may have 10 attending.... Just have to book a larger table. Get to me by 12noon on the 30th please. 01621 778859. or mail. (but I might miss that.)
all for now, back soon.
John
Sunday 20th July 2014.
Sorry it has been over a week since and entry and apologies to all waiting for replies to mail. I will explain.
On July 14th 1989 a very special day occurred in my life and I have been away with Darian celebrating it, our 25th wedding anniversary! We have just had a week in Jersey, relaxing and exploring! Cream teas and long walks on the beaches, we have climbed castles and crawled into 6000 year old tombs, even been on an archaeological dig! Jersey is that sort of diverse place. Even found an Eventide!
25 years ago we invited 108 friends and family to join us for a Nautical Naming night, complete with our friends the 'Blackmore Morris', who put on displays, and together with other friends, in a great folk dance band, the 'metric foot' band, put on a proper English Barn Dance. Early in the proceedings our Eventide then 6 years into it's build, that had been wheeled outside to make room for the party.... was named. My daughter Jenny did the honours and broke the bottle on the bow, the 'borrowed' police blue ensign covering the name was removed and 'Fiddler's Green' was properly named. At that moment, under the row of crossed aloft Marine Police cutlasses, held by my colleagues, I explained to the assembled party that Darian, on my arm, had also been 'named' that morning, and though our car was covered in confetti only a handful of those present had worked it out, (or were there!)..
I still have stick for making Darian share her wedding with a boat! So for the past week we have been away together, without 'FG' and no mention of boats!
We are fortunate that so many of our friends of 25 years back are still with us, though of course, sadly, some have passed on and are dearly missed. Oddly the man who helped me every inch of the way, by answering technical queries to ensure I got it right and making many visits during the building, my surveyor, Pip Spurle, left a legacy, I now am in regular contact with his daughter as she in the owner of British Seagull!
Fiddler's Green is still laid up ashore, secure in her new barn and next week I am planning to fit the new prop shaft and all its new bearings, re align the engine on its new rubber mounts and connect up the new fuel tank. then the pain brush comes out... What with catching up with a weeks Seagull and EOG mail, that will keep me busy!
I can add one item, a donation came in from members whilst we were away, thanks to Kathy and Roger for the pennies, donated for assisting with the sale of their GH.
Anther donation has come in from Ray Royds, whose Steel Eventide 'Sandance' we helped sell through these pages. I am pleased to say we have already welcomed the new owner, Tom, to the group.
I will be back as soon as I can with more news and will be trying to catch up with the Eventide mail as well.
John
Thursday 10th July 2014.
Just answered another new member, Mick in Fawley with 'Patience of Job'! I sailed alongside this Eventide many times on the east coast and would see her down at her mooring, with Martin the former owner, when I sailed out of Canvey with a friend, 30 years ago. Over the years things tend to change and I understand she has been converted to junk rig! that will be interesting to see. Maybe in 2015 when I venture west again, we will cross wakes in the Solent....
Sent out a CD of Senior drawings this week and have had yet another enquiry for Senior drawings today. Another enrolment expected!
Well the warm spell did not last, tipping it down here now and temperature down to just 15. A Canadian visitor asked what happened to summer?, 'A Tuesday in June this year'! The roads round here are strewn with leaves from the gales yesterday and last night. NW Gales? odd direction... Certainly calmer now the rain has started..... and colder again...
Just had yet another enrolment in, Gary in the Falmouth area with 'Blue Naiad' ex 'Sivota', a Barbican 33. Will be writing to you shortly Gary.
Will have to get John Stevens the Database Manager to tot up numbers, high time we amended the number of members that have joined us, on the Home page of the website.
John
Monday 7th July 2014.
Many thanks to Greg Mantle for finding and sending in a full brochure about 'Cascover', it has taken a little while, but thanks to Peter the webmaster, the whole lot is up on the Owners tips page, see it here.
Another donation in, from Michael in the States, for a set of Senior drawings. I will be sorting that tonight!
Heard from Jon in Eire today too, he got the CD of the Storm drawings and is wallowing in the sheer nostalgia. I always send out an 'SOS' flyer, as I sponsor the post as well. (Good way to get my business out to boating enthusiasts!) He recalls the Seagulls he was brought up with in that blue haze of two stroke Seagull nostalgia! Gets them every time! Says he is going to look for one to restore now!
Did a little epoxy work this evening, nice to be able to glue easily with temperatures warm, but not hot!
Had a mail in from Barry who is restoring a GH 31 on the other side of the pond. You should go and take a look at the work he is doing. Not just on the boat but to his property and drive etc to make room for the boat at home! He has already removed the bilge plates for regalvanising, the method of removal is novel, the bolts were a little rusty.....
Visit his blog spot. : http://blacklabadventures.com/1968-maurice-griffiths-golden-hind-31/
Will be watching progress!
I have moved another boat off the for Sale Pages. Christian has sold 'Athaena'. a quite lovely boat. Probably the only Athaena class to be built, but built in conjunction with Terry Erskine and the prototype for the GH 26 really. Even down to the Sail number, GH 26 '0'!! Look forward to hearing from the new owner.
The weather seems to have calmed down today, after the stiff breeze over the weekend, the wind turbines out here on the Dengie were barely turning today so I bet the cyclists haring through Essex were relived not to be also fighting a SW6. (The Tour de France race passed through Essex today) I kept well out of the way, chaos on the roads in the area!
All for now,
John
Saturday 5th July 2014.
And no one noticed I got the date wrong last Wednesday, should have been the 2nd of course!
After a few days of brilliant sunshine and temperatures of 28C of course today its tipping it down. Add to that F6's. typical British Summer. I was supposed to be riding my little motorbike to a Classic Bike meet this weekend, no, do not think so! Hope you are having better weather if afloat.
Another new enrolment, Welcome to Tom Findlay of Edinburgh with the Steel Eventide 'Sandance'. Just sold from our pages and now to be based on the Clyde! wonderful sailing area!

Sandance.
We have had another mail from Jim who has been unsuccessfully trying to fill in the enrolment form. If you cannot make it work contact us and we will try and assist. you do have to fill in all the boxes and answer the security question and unravel those numbers, sad, but we have to do it to prevent unwanted guests!
Stephan in Germany has been scouring through our site and thinks he has identified a few of the previously unidentified boats.. I will add his comments. Certainly agree with some of them, on others the jury is out.
We had a generous donation from Jon in Ireland, who has an interest in the Storm class. Thankyou. CD on its way Jon.
Whilst not actually afloat this season, I have still been busy with boats. Yesterday picked up part of a trailer I am modifying to fit back under a 1947 dinghy I have been working on. A 'Merron'. This was designed by the same man who worked with Uffa Fox on the 'flying lifeboat' that was dropped to ditched aviators during WWII. Arthur C. Robb. It is the first dinghy to be built using hot plywood moulding and is in remarkably good shape. Later Uffa went on to develop the idea to make the slightly smaller 'Fairey Duckling' that was so popular in the UK in the 1950's. I will publish pics when done.
The sun is back out so off to tinker with boats, till it rains again.
John
Wednesday 1st July 2014.
Sad to report the passing of one of our founder members, Jack Shenfield at the grand age of 94!!. Jack 'crossed the bar' some time back, February, but I only learnt yesterday. A real character, musician and joker, he sailed the Blackwater for many decades. He built and restored Seniors and Eventides and I was berthed alongside his Eventide 'Serenity' for some time in Bradwell. He was often to be seen on the water 'drowning worms'! We have a couple of delightful drawings he penned for us of our cottage and he could be at ease drawing and painting landscapes, seascapes and people! For a long time he helped in the local youth centre. Never at a loss for a witty repartee, he will be missed. A note in from Jack's son Steve to fill us in a little oh his Dad's background. If there was ever a larger than life character, Jack was it!
My dad was 94.
He was in RAF during the war and in the Battle of Britain, ground crew mechanic supporting Spitfires.
The first boat he built in the early 50's was a 8' 6" sailing dingy from a design in the American magazine Mechanics Illustrated, the only problem was he built it in the back bedroom of a terraced house in east London and had to remove the window to get it out.
His YM Senior he built in the late 50's early 60's, called Shoestring as that's is what he said it was built on.
He also over the years built a couple of 10'6" dinghies of his own design and owned a Silhouette, Thames Motor Boat, Fishing Boat/Converted Life Boat and a Magyar 7.
In the early 1970's along with a friend he built a Colvic 31/Atalanta from a Hull and Engine kit, but as the cockpit was very large he redesigned it to incorporate a rear cabin which he made. This boat was called Hangon (as that's what everyone shouted when someone needed a Hand) but the name was later change to Beta Plus for the SS registry and is to the best of knowledge currently owned by the secretary of the Falkland Island Yacht Club.
In 1984 he sold his share in Hangon and bought Serenity which we owned for 23 years
until my ill health forced its sale for a Westerly Centaur, something easier to maintain which we still owned at the time of his death.
Along with his other hobbies Art, Pottery and Music we also rebuilt a 1950 BSA D1 and we were working on a 1956 150cc James Cadet, he spent a lot of his early years riding motorbikes all over England, Europe and in trials and scrambles.
Steve
On a brighter note two more new members!
Welcome to Alexander in Orkney looking at GH31 at the moment, more on that soon I hope.
Welcome to Mike in Indiana, US of A! Mike is wanting a CD of the Senior for his next project!
Heard from Norman Hunt that he is going to put 'Eirene' up for sale, as yet no information on her. Did get sent a nice picture of her under sail recently...
Jim Pailing has asked, 'What news of Hindsight'? anyone know.....
Chris in France with the Roach class Griffiths design, 'Saiorse' is selling, details on the For Sale page.
I managed to have a litre of the correct colour green 2 pot poly paint made up locally for Fiddler's Green and hope to be applying that shortly, (that is the joy of being away in a barn, not weather dependent!). Hope it goes on easier than the last try 5 years back....
A little birdie tells me that one of our members had a tricky time getting from Liverpool to Fleetwood. Hope to hear the full story shortly, but he now has his Eventide safely moored.
All for now, off to take advantage of the weather and take the bike out, hope you are sailing, but the forecast for the weekend is again disappointing...
John
Thursday 26th June 2014.
A small but select group of friends met at 'The Duck Inn' Newney Green, last night. Hidden away down the back roads near Writtle, Essex it is rather off the beaten track, but all managed to find it without any trouble, thanks to the trusty Sat Navs we all seem to rely on these days!
I was a little worried the place would not come up to spec, our first visit, we have had some real dodgy meals in one or two places over the last 10 years or so, but The Duck Inn excelled. Not only was the food the best we have had yet, but the portions were huge. The place had a nice atmosphere and the staff were friendly and accommodating. Seems we have found a great place to meet. Easily room to break our record of 18 attendees!
It is not far off the A414 and a short distance from the A12. So easy to get to for all the Essex crews. Look forward to returning.
Yesterday I entered a load of sails and some other boating bits on the bits for sale pages. Today I had to remove a few items as they sold instantly! Gone is the near new mainsail in tan, and the cover for it. Also removed is the Grid steering compass, though there is a rough one still available, just good for spares really. After sitting here for several years the 2 Senior rudders with lifting blades, donated to the EOG by John Stevens, sold today as well. £40.00 towards funds. Thanks John... Been busy here!
Add to that a mail tonight for one of the Cam cleats advertised, have to go and measure the track on that one tomorrow, to see if it is the correct size for the enquirer.
I had a few other bits given to me by a member yesterday, so will be adding them to the page shortly.
I was working outside this afternoon, trying to get a few jobs outside sorted, all done and now it is tipping it down. With heavy rain and thunderstorms, F6's etc for the weekend, not a good time to go sailing!
All for now, off to let the rain on the roof lull me to sleep.
John
Wednesday 25th June 2014.
Meeting in Essex tonight....... not coming? why not??
Just added loads of sails etc to the site, click here to see the additions
just off to take a tent down, been drying after last nights rain. Got to pack it up before the Wimbledon rain gets here, Friday, Saturday, Sunday, Monday, Tuesday.....
Got to love our weather!
Good sailing., take a brolly.
John
Tuesday 24th June 2014.
Wimbledon just started, so it's tipping it down! We have had best part of a week of decent weather till today too. Summer is here.
I am shaping timbers to raise the cockpit floor and organising bits I need to carry on my fit out, today got the call, my bright 'Kelly green' paint is ready! Starting to prepare for a painting session!
For those fortunate to be out afloat there has been a little decent weather, albeit windy sometimes. Down the marina weekend before last and it was F6! No one about!
Heard that both of the CD's I sent out last week have arrived.
Heard that Colin was sailing 'Liverbird' away from Liverpool on Sunday, hoping to hear all went well and she is now safe in her new harbour, awaiting a little TLC.
Apprently the Sail in the Netherlands went off well. Message back from one who attended.
The reunion in Gaastmeer this year was a little different for me but I was happy now as a guest to be allowed to make this day.

Wind and weather could not be better and the evening meal, it was exquisite! Here are a few pictures of the sailing trip on the Fluezen, I wish you all a nice boating season and maintain momentum.
Hartelijke groeten,
Aukje Pasma
Still not quite got round to adding pics on the gallery, must try harder, too many distractions, fitting out, garden, organising trips, riding motor bike, ..... spent some time trying to organise sails, I have a shed full I need to pass on, they must appear on the 'for Sale' page shortly!
We have chosen a new venue for the monthly meeting, this time a nice eating house just outside Chelmsford. Sadly few takers again, are you all off sailing?
Enough for now, time to add some pics to the gallery.
John
Monday 16th June 2014.
What with one thing and another it has been a busy week or so, apologies for lack of updates!
Welcome to several new members. To Barry Betts who has already built several of our boats and now as an octogenarian is about to build another Senior! Barry is in London at the moment, but off to sunnier climes shortly where he lives and has built boats before. Hope to see pics as work progresses, and I am sure it will!
Welcome to Jan from the Czech Republic. He is after drawings to build a serious cruising boat, not sure which he is going to go for yet.
I have yet to respond to the new enrolments, shortly....
Mail in from Steering Group member Nigel with loads of great pictures of the Senior Sandpiper, I will add these shortly to the Senior page.
Some items have sold from the Bits for sale page and I have to get on there and remove/edit that page.
John Stevens, our Database manager noticed one advert appearing twice on the Boats for sale page, so I have amended that one. thanks John. Too close to it here to notice!
Victor with his Atlantic Clipper has done over 550 miles at sea on a shake down cruise, I will add a little note from him to his page shortly. Seems all went to plan and the only problem yet to be sorted is a leaky water tank. Replace, line or rebuild differently is the question, any Atlantic clipper owners had leaking tanks?
Steve in Spain reports that he has found a helper to finish off 'El Barco' so look forward to the last chapters there, to add to his pages.
Stefan in Germany is still waiting on his CD, but is already planning to stretch the design. I have passed on the information MG gave to me many years ago, all designs could safely be stretched a max of 10%, (or shrunk), but the proviso was that EVERY dimension must be altered by the same amount! Wonder what his will turn out like!
André in Canada has enquired about a set of Senior drawings too, expect an enrolment from him shortly!
Heard from John with 'Otteau' today, he had a problem with stanchions coming lose and was wondering about how to re-fix the screws that had pulled out. I was a little concerned the guard rail stanchions were only screwed to the deck! I suggested drilling out and refixing with countersunk head machine screws with large backing plates and penny washers! Work in hand!

Finally some really good news, Mark Urry has launched the last Golden hind to be built! GH31 No 256, 'Sea Fever' was launched in France! She has some fittings and upholstery to sort, but I am sure you will agree Mark has made a splendid job of her!

I will be adding several sets of pictures to the GH page, the Senior and the Builders and restorers pages shortly.
I have been acutely aware that the weather, which started out with such promise, has rapidly gone down hill. Today it barely made double figures and the rain was from a very cold NE, with F6 to drive it. So do not feel as bad being ashore for the year....
Just back from dinner at our marina, almost deserted, only a couple of boats crews in and no locals going out in it!
Good sailing, when the sun shines,
John
Wednesday 4th June 2014.
Just parcelled up 5 more CD's to post tomorrow, and have sent the belated welcomes to several new 'Friends' that joined in the last few days. Is it the sunshine that does it.... no cannot be, 2 of them are overseas.. and what sunshine, been wet all day here!
Just off to update 'Existence's' page on the site. Victor posed an interesting question. Now he is afloat he is considering replacing the aging inboard diesel with an electric motor? Any one have any experience of these? To my mind I always worry about electrical items on board, they have to be so well made, (and therefore expensive!) to resist water and the associated corrosion. On the other hand I bet we have all seen inboards mouldering in rust and exposed to the elements and still plodding on many years after they should have been consigned to the deep as mooring weights! (properly degreased of course) . I think I would always rely on a diesel and if based on a common motor, say a Ford, parts will be available anywhere.
On the other hand one of our members was saved by the lifeboat in the last year. He had bought a Waterwitch advertised 'elsewhere'... Paid a high price, very high, and was told the motor was tip top advertised on the 'elsewhere' site as such..... . Not the case! Apart from the dirty fuel filters and clogged lines he has had to spend a fortune making the boat safe, loads of bad bits. moral of the tale is always get a survey, unless you are really competent and for the motor, get an engineer to look it over, a service may have prevented the problems.
I am waiting for my engineer friend to find the time to re mount my Beta, new engine mounts, then we can refit the shaft and flexi coupling and al the new bearings and bits. I will help, but I leave the technical bits to the engineer!
Think I may have sold some more bits off the 'Bits for Sale' page, some boom roller reefing gear, small donation to the EOG!
After a day of drizzle, the sun has at last come out, but temperatures have struggled to get into double figures today. Got some gluing to do so hope it warms up.
Have fun out there if you are sailing.
John
Monday 2nd June 2014.
Boy time flies, 1/2 way through the year, and it's still raining! Mind you last weekend was nice, if you had listened to the forecast you may have stayed ashore, got it wrong again!
I have to really stir my stumps and get the jobs on board sorted or it will be cold and damp again, (as opposed to warm and damp at the moment!!), and the new paint will not have been applied!
Had a call about one of the items for sale on the pages and about 'Liverbird', she has been donated away. Hope the new owner is going to organise a land recovery and not try and sail her, untried and un-surveyed, from Liverpool to Fleetwood. Can be nasty off there!
A few more enrolments this last week and a donation for a couple of CD's from Stefan in Germany. Those will be winging their way to him tomorrow.
So Welcome to Stefan in Germany, hoping to build a smaller boat before undertaking a Waterwitch for a real serious cruise later!
Malcolm in Queensland Australia has enroled and is looking for a set of drawings too, again a WW.
Martin in Cockermouth, is actually building a Senior! Look forward to the photos!
Had an enquiry regarding seat heights in a Senior, and where should the cockpit floor be. My reply to all these queries is always the same, whatever you feel is right and comfortable for you. I often refer builders to a book I used, Ian Nicholson's 'Small boat data book', invaluable for ergonomics! You do not want to find out on a long night watch that the cockpit floor is too far away from the seat, so your leg goes dead!
Had an update from Victor and Olga in Croatia. They have launched their Atlantic clipper and are now testing her prior to setting off into the blue yonder. I will be adding to his pages on the Builders and restorers section. Seems he has found a very suitable vane steering!
Off to catch up with a few edits on the boats for Sale pages!
John
Monday 26th May 2014.
Organising an end of month get together meal in Boreham, north Chelmsford area for Wednesday, if anyone would like to come along can they ring on 01621 778859 so I can give numbers. so far just 4 maybe 6....
During the last weekend I have actually felt sorry for those lucky enough to be afloat. the warm weather a week ago was tempting for many to make plans for the Bank holiday, no you should know better! It fell! it blew and just when you thought it had given up the lightning flashed and it fell again! British Bank holiday weather at it's best!
I only just managed to strim round the garden for 2 hours, turned my back for a moment, planning to mow, and it fell, mower never saw daylight! Could not even see the river to see if anyone was caught out in it!
Hoping for nicer weather .. but rain set for next few days....
OK to be indoors and write to welcome new members.
Welcome to Martin Norris in Cockermouth with I think a set of plans for a Senior and maybe ambitions to build?
Welcome to Christopher Nicol of Kingsdown who is planning to build a Senior, but a model one first! He is also enquiring about the drawings on CD.
One of the Steering Group member, Nigel, sent in a great pic of the Barbican 'Santana', and I was able to pass his mail and the photo on to member Bill Wallace-King. Bill has a story to tell and I hope he gets to write it down so all can read and learn. Watch this space! Incidentally 'Santana' is a bilge Keel Barbican, the one MG would speak about!
We are hoping that Eventide 'Liverbird' may have found a new owner, as yet to be confirmed.
We can confirm that the Eventide 'Sandance' is sold as the seller has informed us and by way of thanks is sending a donation to the EOG.
We were able to help Darin out with a sail plan for his Tidewater, albeit a sketch of the gaff rig. We are still missing the sail plans for that design... Can anyone assist.?
Had an interesting mail back from the chap asking about Rebel, some photos of the area where she was last know to be sailing, I'm green with envy! the Whitsun Islands!
That's about it for now, except to say that at last I have the new, double size, 72 litre, fuel tank installed under my cockpit floor, but as I added safety padding under the tank, I now have to raise the cockpit floor 12mm! Another little job! got some strips of Iroko lined up!
Reminder about the meal Wednesday....?
John
Tuesday 20th May 2014.
This time a year ago we had temperatures of 8 Celsius, yesterday and today here 25 degrees, and the breeze southerly. What a difference! Following in the wake of 'Fiddler's Green' this year a former colleague is off to do the same trip. In stead of 'Fiddling Around' Martin and Gill are going to 'Blaze Around'!. They own a rather larger steel Dutch built seagoing motor cruiser, 'Blaze'. They too are heading north and going anti clockwise, starting from their base at North Fambridge on the Crouch. They have started an on line log and I will place a link on here and on the Newsletter and logs page.

I will be adding more info re the E24 that is open to anyone free to take it away from Liverpool. The youth charity in Liverpool that took it on cannot cope with the repairs needed, so are donating it away..... If you have the time and expertise...
Darryl in Australia has contacted us about 'Rebel', did we know what sort of boat, was it an MG? She is an Eventide 24 and sailed from Mozambique with a couple who escaped Rhodesia before it went really bad. The book '24ft of Adventure', is sadly long out of print, but available occasionally through used book shops. Well worth finding and reading! My copy is signed by the couples son.
The boat was last heard of in Arlie Bay Australia in 1998. Darryl is going to make a few enquiries, be great to know she is still cared for and sailing.
Hoping to get some work organised on FG today... we will see, always seem to be too busy at the moment!
John
Saturday 17th May 2014.
Boy it was not this warm this time last year! 21 degrees today and F1-2! Watching the sails drift with the tide! Last year it was freezing, and stayed that way for a month!
Not a good time to be laid up ashore, but Hey ho, I will be really ready for next season!
Just posted a Wanted advert for a member. he is after a Steel MG. Must say I think some of his Steel designs are really nice, the larger Golden Hind's and the Francis Drake... Even the humble Eventide 26, but then I am biased, I had a hand in that one! hope you find what you are looking for Chris.
Gregory who for a short time had the WW 'Tamaha', has come back to send mail. he has found, scanned and sent the Cascover leaflets from the 1960's. I am working with the webmaster to get all published on the 'Hints and Tips' pages. Thanks Greg.
Yesterday I picked up the rest of the batch of Burgees we had made. I now have the roped and un-roped available here £12.50 each plus postage. I am still waiting on the batch of cut out blank flags from the sailmaker, he has been waiting months for the material. He was told Friday that the material was being delivered Monday, we will see.!
An owner has come forward to sell his Eventide, 'Charlotte Rose'., nothing too special in that, advert awaits, but he was disappointed that when trying to contact a member, who had requested others contact him if they wished to sell an Eventide 26, and his mails could not get through. sadly it seems people change their e-mail addresses quite frequently and maybe forget they have left their contact details on line for others. A gentle reminder, if you change e-mail, please let us know, especially if you have an advert with us!
Hope to shake off this cold now, it has been a week, and get back to work on FG....
John
Tuesday 13th May 2014
Had a request in from Steve in Spain. Do we know anyone willing to go to Spain to assist him finishing his customised Wild Duck. 'El Barco' . Steve's boat is very different to the normal WildDuck we see, as you will find out if you go to his page on the Builders and Restorers section.
Steve has got to move and wants to get the boat sorted first, but his time is taken elsewhere. anyone at a loose end and would like a few months in Spain?
Contact us and we will pass the message on.
I was off to work on the boat Sunday and came down with a streaming cold! Can't believe it, first chance I get and I am up to my ears in tissues! They call it Soddes Law!
Hoping it will be short lived, but 3 days on still a mess!
Back to the Lemsips!
John
Sunday 10th May 2014.
Chilly, windy and wet! Great. No sails on the Blackwater this weekend, F7!
Here the pressure is off, slightly. The local council have stepped in to protect the land to prevent it becoming a traveller site, but sadly I have to say it still looks like one. A very odd field entrance that would look better on a Hotel or industrial estate entrance and a hay crop reduce to 3" grass like a playing field or camp site. The owners of the land have at last come forward and are 'promising', it is all kosher??? They say they are going to try to get planning for a house, but though it may sound a great idea, there are strong objections and the present rules would preclude it. So for now a sort of peace has descended and I can get on with life. I have had so many from the village come to thank me for raising the alarm and I now know that there are hundreds watching every move on the land, not just me. The council have promised to make regular unannounced visits too. If anything untoward was going to be tried the consensus is, that it was prevented, in the nick of time!
For the first time in week yesterday we felt confident enough to leave our cottage and have a day out! An afternoon in the rain, sniffing steam engines! Great!
We move forward. I am now going to make sure 'Fiddler's Green' gets all the attention she needs to complete all the upgrades and to prepare for more adventures in a years time.....
On the Eventide front I send the CD's to Australia for Mark last week and we have heard from a few members.
John Hopthrow has noted the Athena class Boat 'Athena' is up for sale again and in fact the owner Christian has approached us to place an advert on our pages. I will be doing that later today I expect. Boats for Sale.
I understand the Steel Eventide 'Sandance' has sold. I have to verify it before removing the advert, but Gregory was disappointed as he had also been looking at her. I knew she would sell quickly as she was indeed price to sell. Greg is now looking at a project steel Riptide/Noontide! Lot of work to take on, good luck!
We have had an enquiry re the new burgees, Will be back to you shortly Keith!
On the Forum there has been a little activity. There is a Golden Hind 26 entry re 'Rose Bay'. Hope to actually get some pictures to post on the Gallery for this one, as to date we do not appear to have any.
Now the heat is off a little here, I will start sorting out a load of Eventide sails I bought to save them and will be advertising them on the pages. Will be a few bargains there. Also got other bits, parts for an Avon dinghy, old anchor lamp, and various other items. I will get them advertised ASAP. (Need to clear my garage, can't get at anything!).
Off to fit the hold downs for the new fuel tank now!
John
Saturday 3rd May 2014.
So pleased to have good news on the Eventide 'Funky Floater' ex 'Kinsman'. I have heard from the ex owner, Nick that he is now the owner again and he and a team of mates have floated her off the beach at Hayling Island. Three cheers Nick, well done to you and all your helpers. My old Friend John Perrin, who sailed her so well and doted on her all those years ago would have been so proud of you all!

We are still in limbo here with the traveller threat, but at least now the whole village and beyond are activated, motivated and working together to oppose the threat. Great not to be taking the load just on my shoulders! Time will tell and the outcome is still uncertain, for even if we succeed with the injunction they will still own the land and heaven know what they would do on it!
On the bright side I have been beavering away on various boating projects here at home and more of these later. Even got the grandsons Oppie ready to go, just got the rain cover to clean yet!
Hope you are out on the water, but from the cottage we have not seen many sails on the Blackwater/Colne, not a lot of breeze today but what there was was cold and Easterly...
Fair winds and lee going tides,
John
Friday 2nd May 2014.
May already, where is the year going!?!
Another new enrolment welcome to Mark Foreman in Australia. He is looking at building an Eventide or maybe even a Tidewater! That will be a project to watch! The CD's of drawings will be winging their way to him shortly!
I am pleased to say the Owners Group has been able to put a prospective owner of an Atlantic Clipper in touch with at least one other owner, for advice and opinions. Well done Viktor for stepping up. His boat is being refurbished for a world cruise, see the Builders and restorers pages!
I have not heard the results of the rescue mission on Hayling Island as yet, but have high hopes 'Kinsman' can be saved, (Funky Floater!).
More when I hear anything!
Have added another boat for sale on to the For Sale Page. This time my grandson's Optimist dinghy! The training boat for youngsters from about 6 upwards. Yes on the sailing water the grandson sailed there were two 6 year olds out there, and they were good!
All for now,
John
Saturday 26th April 2014.
Well my fitting out has come to a standstill, see my preparation log. at least I am a lot luckier than the owner of 'Funky Floater', once owned by our friend John Perrin and sailed so well by him. Was called 'Kinsman' in those happy days.

We were alerted by David of Hayling Island that she was aground on oyster beds and we managed to get hold of Nick the last known owner. He had just sold her, but was able to contact the new owner. Sadly it seems some sticky fingered so and so has broken into her though and all the good gear has gone, including fire extinguishers, cooker anchor and chain from the deck, sails.. a terrible shame. Efforts were being made to try and retrieve her, but it may be too costly. Then today I had a mail in from Paul Drury with a link to a UTube clip by Dylan of 'Keep turning left' fame.
Worth a peek. https://www.youtube.com/watch?v=eL9nUMhdbtM&list=UUt805KpevJzCICn1t2BtotQ
Do hope she was insured....
On the mail from had an enquiry from the States about CD's. not heard back... Asked how much and how to get one? thought that was plain enough on the site.. We will see.
Another mail was regarding an advert, could not contact the seller. when I checked it was on the very old 'For Sale' page from 2008. Sad really that people do not inform us when they sell.
This is the second recently, the other was 'Tideway'. Sold for a while and it was only by me prompting the ex owner that we confirmed it.
John Burke has sent in more details and pic of his unique clinker built 3 Tonner. She is looking good and he has unearthed more of her history. I hope to be adding her pics to her page on the 'builders and restorers' page shortly.
Sharon George has confirmed the purchase of the GH 'Ceildhi', but says the name will have to change as no one can spell it! Hope to see her back on the Blackwater soon.
That's all for now, hope you are progressing well with the fitting out, or better are afloat.
John
Monday April 21st 2014.
Easter Monday
We have had the most horrendous week imaginable. On the 12th I realised that a number of local occurrences gave the probability of but one outcome. A traveller site in our back garden. Working with police and fellow residents, councillors and the District Council, (in secret for days, for fear of alerting anyone), we have managed to collate all the scraps of info we had and the district council have moved in time to slap a 'Stop Order' on the land with a power of arrest if anyone tried to contravene it. We have seen gypsy types on the land over the weekend, but they have also spotted the police and council patrols! The whole village was alerted as of Thursday when the order was pinned to the gate and by using phones, social media, e-mail and word of mouth, we have created a network covering every access to our peninsular and beyond. Roads have been blocked and vehicles standing by to block others....
We are hoping that after this weekend that will be the worst over, we will see.
If you are one of those who has tried to phone or mail us, that is why you have not got through or not got a reply as yet. when the alert level recedes I hope life will get back to normal.
Back soon, and I hope happier,
John
Wednesday 16th April 2014.
The warmer weather has helped all with the fitting out, sadly however I am not much further forward. The shaft is still out and the list of jobs is getting longer, not shorter!
Hope you are having better luck.
I did manage to sort out the sails etc that I bought and I am hoping they will be bargains for members looking for sails.
Hope to get all the photos etc up on the bits for sale page asap.
Have just added a nice GH 31 to the for Sale pages.
Heard from Barry in the States with the GH 31, number 62. She is to be called 'ElizaLin' after Barry's two daughters. She was named 'Adagio'. Barry is moving her to his home to renovate her. There is a link to his website and blog spot, if the other projects are anything to go by this is going to be one very smart boat when finished.
I will be fully documenting the progress on my website: www.blacklabadventures.com
Here is also a link to a Facebook album of some photos of the boat: https://www.facebook.com/media/set/?set=a.688626577862157.1073741902.100001444621152&type=1&l=0f60a2e87c

And, here is another album: (In this one you will see the reference to former owner Mr. Throop.) https://www.facebook.com/media/set/?set=a.714118298646318.1073741914.100001444621152&type=1&l=bf65d7a934

<![if !supportLineBreakNewLine]><![endif]>Here is the link to the video: https://www.youtube.com/watch?v=KiyLNRsSVSc
<![if !supportLineBreakNewLine]> Think we may be seeing more of Barry's work on the site as it progresses.<![endif]>
<![if !supportLineBreakNewLine]>

<![endif]>
John Slevin in Tasmania, the Eventide and Senior builder, has sent in a pic of another boat he has built, in fact he has built three, two for the grandchildren and one for himself to play in! NZ firebugs. Looks fun. His Senior is ashore dying out prior to being 'sealed' and relaunched!
I have had to remove a boat from the For Sale pages, the tidewater, Number 1. Sadly the seller has moved on and left no forwarding mail or phone details and people have been unable to contact him. Do wish sellers would let us know if the boats or items are sold or withdrawn from sale, save dissapointment.
That's it for now have a Good Easter, (that is somewhere near me.... in Essex!!.)
John
Wednesday 9th April 2014.
Sorry for delay, but I had a modem problem, all sorted, I hope... but put me out of action for a couple of days and with the amount of mail we get and my business gets it meant I was up till very late last night sorting replies, only to find it drop out again today... Getting there, slowly!
A welcome to Barry Buchanon in Maine USA with GH 31 number 62. I hope to find out more.
Nigel Seary has just sent me pictures of my dream ship, a Long Keel version of the Barbican in Green and Cream! a real stunner with a price tag to match, £42k!!! Not enough pennies in my piggy bank so I will carry on the fit out. New fuel tank just about ready to install!
Added another compass to the Bits For Sale page and will shortly be adding some sails and other gear... I made a trip across London at the weekend to collect a load of gear, some of which I shall be using.... the rest will appear on these pages.
Heard from a member from way back, Sharon George, she is back with us after a dalliance with an Elizabethan 31, looking for a suitable Eventide or even another GH. (She owned one years ago, and restored an Eventide...) Will let you know what she will be sailing this year when I find out...!!
John Slevin our Senior builder from down under has been back on, not re-launched as yet and already looking to build another boat, maybe another Junior, he built one many many years back... but he was wondering about strip plank and rounding the bilges slightly? Cannot see the attraction there, the hull form stability of a chine boat would be lost... we will see how he gets on!
Heard from Norman in Kirkcudbrightshire, he has already sold the motor from the Eventide he had to break up. 'Filandra' ex 'Beth'. Sad end to a boat.
All for now, off to vacuum the bilges!
John
Thursday 3rd April 2014.
Time flies, April already. The sun is out but so is a pollution haze! Moggy van covered in dust from the Sahara, camel footprints in the drive! Warm enough for epoxy though, so I have been busy on board. Hope your fitting out continuing apace.
Heard from Nigel and Heidi, their Barbican lifted into the water this week. Apprehensive moments when huge crane lifts boat this high!!!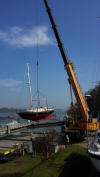 We have had news from Down Under that John launched and rapidly recovered his new Senior. A leak to sort. I will save the pics for his page and show the final triumphant launch pic later. Will add link here when pics posted.
Had more pics in from Bob Wheeler, of the work he has undertaken on a very rotten Eventide. 'Celtic Lass' A full restoration, others would have thrown the towel in long before. Good Job... Pics will be added soon and a link here too.
Welcome to new member Paul Knowles in South Australia, (always want to break into song when I say that, you have to be a closet shanty man to know why!). Paul has just bought one of our new burgees to fly from his MG Tamaris design, 'Mieke II'. Ex 'Charon'. Pictures to follow.
Also heard that the Goosander on the for sale pages has sold, got to edit that page next.
Have a few items to add to the Bits for sale pages shortly, new safety harnesses and a safety line, dinghy pump, an electric one...
Plus loads of pics of Seniors and Eventides....
Good to be busy!
The burgee price has now been fixed at £8.00 and the steering group have agreed me to get another 50 made up, so we have a good number in stock. I will be flying one from my burgee stick this season to replace the one I blew to bits on my trip round the UK. Bet the new one fares better!
OK off to PO now with Seagull parcels and back to sand and shape bits to fit to FG over the weekend!
john
Friday 28th March 2014.
Just had a call to say my new fuel tank is ready! Fitting out begins in earnest! See the FG fit out page.
Just sold 4 more cans of Antifouling, black, for a change. If you are close by Tillingham, I have 4 cans of red in stock, (Found some more at the warehouse!!) Same price!! £60 a can. After this £65.
Antonio in Italy with the Eventide 'Titti', has sent another mail re the boat he is currently restoring, a 20ft sailing boat, a local racing design, hot moulded veneer. Sadly it was sunk in a winter storm and he is now setting about repairing the hole in the hull! That will be fun, 3 layers of 3mm veneer...
I have just had the prices in for the burgee printing and the machining, even allowing for the difficulty we had with the printing (we were warned it may be tricky!!). We have managed to keep the costs down, so just a small increase in price to £8.00 a burgee. The ones without the rope and toggle will now be the same price! £8.00. Not bad, just £0.50p increase in 10 years!!! We will be altering the Burgee page to this.
Going back to fuel tanks and fuel. The current thinking in Belgium is that they may allow us to visit with red in the tank.
Extract from the article sent in to us. Wonder if you agree with my thinking.....
Belgium to tolerate use of red diesel by UK boats
Visiting British leisure craft can use red diesel in Belgian waters subject to conditions.
The Belgian Finance Minister, Koen Greens has advised that visiting British leisure craft can use red diesel in Belgian waters subject to conditions.
The advice was contained in a letter to the General President of the Flemish Watersports Association (VZW) in Nieuwpoort.
The Minister states that any inspections carried out by the General Administration of Customs and Excise must be undertaken with due consideration that white diesel is not available to British leisure craft and that they must therefore 'adopt a pragmatic approach'.
The Minister further says that British leisure craft will be able to visit Belgium with red diesel in their tanks provided that they are able to present documents to demonstrate that excise duties have been paid in the UK and that these documents are no older than one year dating from the date of the inspection.
This arrangement is similar to the approach taken by other EU member states. However, the Minister's letter indicates that this arrangement may change after 31 October 2014.
In general the RYA recommends that recreational boaters visiting EU member states:-
Keep receipts for diesel purchased in the UK, to prove that it was bought in the UK, and request that the retailer marks them "duty paid".
Log the date of refuelling and engine hours to reinforce these records.
Do not carry red diesel anywhere other than in the craft's main fuel storage tanks.
Do not purchase red diesel in a country where the purchasing of rebated fuel by leisure craft is prohibited by law.
Read country specific information on the use of red diesel abroad
Now reading between the lines, I would say that it would still be a lot safer if visiting Belgium, France or the Netherlands, to drain the red out, flush the tank with white and re-drain and then fill only with white. One mislaid fuel chit or over officious customs officer on a bad day not having a 'pragmatic approach' and you are looking at a £500 fine still!
As so many have red in their tanks here and to drain and refill is a palaver, I for one do not expect to be going back to the continent in a hurry. Shame.
Just heard from another member that his 4 cans of Marclear arrived OK, sadly the warmer weather needed to do the job has temporally evaporated. Supposed to be sunny here today, but fog rolling in off the sea has dampened that down, seems it is cloudy and cold in Wales too.
Roll on summer.
John
Wednesday 26th March 2014.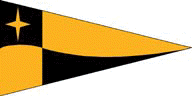 At long last the burgees are back in stock! At the moment we do not know if the price has risen, waiting for all the costing to come in, hopefully tomorrow. So I have them here and if you want one and would like to donate £10.00 plus UK post of £2.00, total of £12.00, or overseas, donate minimum of £15.00 via our 'Donate' button on the home page, I will organise for one to be posted.
At the moment all are roped and toggled, so if you need to have one without you will have to unpick the stitching so you can remove the rope.
I will see about getting a few without rope as before for those like me who use a traditional burgee stick!
The first Burgee sold today to Reg and the Waterwitch 'Blackwater Witch'!
Have had more orders for Marclear antifouling in and have managed to keep the price down to £60 a can still. Got a few cans of red here at that price...
Talking antifouling, I have spent 3 days searching for a very special tool I use for scraping off old antifouling. turned out sheds and boxes moved dozens of Seagulls, only for me to have a revelation at 0200 and lo, there it was where I last used it, under the old wooden dinghy I was clearing the old paint off! Duhhh!
I spent some time last week cleaning up 3 tiny dinghy trailer wheel rims ready to fit new tyres. I removed the old ones, with some difficulty and now have 3 sparkling white rims. Imagine my feelings when the tyre fitters locally quoted me £37.00 for the new rubber!! I can buy complete rims and tyres using our EBay page, for £20!. So now I have 3 very nice cable tidies to screw to the inside of the workshop and garage doors for all those extension leads I keep getting tangled up!
Darn cold again today, not conducive to work on the boat, but hear the weekend will be warm, loads to do, but getting there. hope you are.
Sunday 23rd March 2014.
Eventide Owners Group annual Meeting.
12.30 for lunch and social gathering 1400 for meeting.
Bradwell Marina Bar.
Happy Birthday to one of the founding members, Doug! (Now a 'Friend' as he has swallowed the anchor.)
Have to drag myself away from family today, they have come up to stay with us for a few days. Will be abandoning them for a few hours at lunch time for the Annual meeting. See you there.
Hope to meet more members at the meeting this year. We have a change of steering group members and a special surprise event during the meeting! all will be revealed at Bradwell.!
Over the last few days we have had few enquiries for a change, but we have had a new member!
Welcome to Julian Redgewell, known to all his friends as 'Reg'. Reg is the new owner of Doug and Jo's Waterwitch and the name has understandably changed from 'Dougaljo' to 'Blackwater Witch'. We hope to cross wakes with Reg frequently as he is mooring her at Tollesbury, just across the Blackwater from us. I have known Reg for many years as I knew him as the Skipper of the 'Bert Prior', one of the sturdy coasting gravel and ballast boats that ply the London River from their quarry at Fingringhoe on the Colne! Reg has been a professional skipper for years! He has worked the trawlers, fished as far as 70 degrees north, makes me shiver to think of it! Welcome Reg!
There's also a man who can show you a little seamanship! He can also do nice rope work! When I visited Bradwell to help put the cockpit cover up I noticed a couple of nice Turk's heads were already on the tiller!
Sadly we are going to be without our Database Manager at the Meeting, John Stevens has been involved in a car crash and is without car and not driving for a few weeks, till the bruising settles down, we wish him well.
John
post Script!.
1630 and just back to base after the meeting. 11 members turned out, a disappointingly small number considering all those of you who intimated they were putting the date in their diary. As ever I stood all attending a welcome drink and we had a friendly and active meeting. Topped off by the lighting of the candles on one of our founding members birthday cake! Doug is 83 today!

John Stevens and Brian West turned the tables on me and, with the approval of all, put me up for the Seamanship award!. Awarded for my preparation log as much as for the trip itself! Thankyou! John Stevens tells me it is really for finding the only muddy hole in the whole of Lindisfarne's drying harbour, to put my bilge keel in!
I will now write up the 2014 minutes as recorded by my scribe and publish the approved accounts and minutes of last years meeting.
John
Thursday 20th March 2014.
The first day of Spring!!!!
With the mild and dry weather we have enjoyed for 10 days or so the gardens are full of daffodils and primroses and the boatyards full of the scent of antifouling! The rush to get afloat has really started!
To that end I was down the boat again and have taken another step forward, but it seem for every step forward I have to take 2 back... Always seems to be the same, get started on one job and another one or two pop up, and in my case the electric drill also packed up, or to be more precise, the charger did. Though in a nice new barn there is no power so I rely on the battery drill. We will get there, eventually!
Had another donation in for yet another CD. This year the demand has increased again, we are popular.
We have 8 new photos to go on page three, of 'Titti'! Great to have you aboard Antonio. Yet another boat we had never heard of before. Hope to get the pics on the Gallery later today.
Look forward to seeing a few members on Sunday at Bradwell.
John
Monday 17th March 2014.

Happy St. Patrick's Day!
Spent a few hours down the marina today with Reg, the new owner and Doug the last owner, of 'Blackwater Witch'. (Ex 'Dougaljo')
Sorted out her cockpit cover, canopy, (got to get me one of these), a real conservatory!!
Bent on the sails and sorted running rigging. Reg has repainted part of the hull and done the antifouling, the PSS stern gland seal has been replaced and the outer bearing replaced on the prop shaft. Apart from moving the prop shaft forward half an inch she looks ready to go. Reg is hoping to be in the water this week and off to his home port of Tollesbury a day or two later. Good to see she is being looked after and Doug is happy with that! Still a few jobs to do, the deck leaks and the stanchion repairs, but hopefully they will be sorted shortly.
I have had a bit of correspondence re an Eventide Tamar Eve, still trying to find out where she is now, but the daughter of the builder has sorted out a load of good sails she has found and an advert for these will be going on the pages shortly. A new VHF radio is going on too, along with some other goodies. hope we have sold the mast steps, going to the USA! An old Sailor VHF for sale on the pages appears to have someone interested.... hope to be able to remove that shortly.
I have had details of a Steel Eventide for sale, 'Sandance' the owner is swallowing the anchor and just wants her to go to a good hope. seems like a strong boat and at the price is going to be a bargain for someone.
I will be adding a nice little Optimist Dinghy shortly, £500, all ready to go with brand new launching trolley etc, measured and rigged right, ready for a youngster to enjoy. covers front bumper the lot!
Had 3 new enrolments this week, so the form is working!
Welcome to Kim Jones in Australia with plans to build a Senior, he read the write up in watercraft magazine last month. already bought a set of drawings on CD and the last, for the time being, burgee. (plus a small donation, thankyou Kim!).
Welcome too to Tony Morgan, he sails a GH 31 with the interesting name of 'Driftwood'. having heard some of the exploits of a previous owner the name is or should I say was, apt! Tony is after some of the Marclear antifouling to keep her bottom clean too!
And welcome to Antonio in Italy with yet another Eventide we have never heard of before... He bought the plans about 2000 and launched in 2002! well done. She is a 24 called 'Titti' and he promises to send in photos! See them on page three!
Talking of the Marclear, I am now down to 2 cans of red here at the old price of £60 a can.
Just sold 2 cans of red 15 minutes ago, to a local chap, he did a survey of all the boats as they were hauled out at Steeple on the R. Blackwater here, last autumn. Then approached one of my customers, Martin, to find out why his was the only clean boat in the cruiser fleet! The Marclear! It does work.
Still not sure what the new price will be, but hoping £65.00 or thereabouts. I will pot the price a soon as I know....
I was hoping to get down to do a little on my Eventide this week, but filled up my little Morris Minor van with fuel yesterday and there was a terrible smell of fuel. Found a dripping rubber pipe. Today I found the large fuel filler hose had rotted through! Split !! So van off the road for a couple of days till new bit of pipe arrives in the post. Will not be scraping that old antifouling nor refitting the new jockey wheel bracket. Lots to do. See the preparation log!
Have not heard from the sail maker yet, but sincerely hope to have samples of the new burgee to show at the Annual Meeting next weekend.
See you at Bradwell.
John
Wednesday 12th March 2014.
The last few days have been glorious here, warmest since last October, the daffodils in full flower and the Dawn chorus in fine voice. Fitting out time!
We have had a few interesting mails in the last few days and the normal queries.
Best one was from John in Tasmania, he has finished his Senior! sent a pic of it on the trailer outside the house, next stop the sea! I will be adding a bit to his page.... The Senior Carita 9 .
He promises the send in pics of the launching!
Had a couple of mails from Jim Wilkie, he is the proud owner of 'Laurian', an Eventide down in Cornwall. Enrolment awaits. We were trying to find out exactly when she was launched, but we only have a little information dating back to the 1980's. however from the early sail number her plans were bought about 1960!
Stephen Elphick has contacted us again, he is still searching for his dream ship and has asked for an advert on the pages, a wanted. He is looking for a Kylix Class.
Alex has sent in some pics of a solid fuel stove he has made, hope there is going to be an article to accompany this!

Think you will agree this is a rather smart stove. Yet to be truly tested.....
John Hopthrow has brought our attention to the Barcarole on EBay again, and again and again. I do hope the seller finds someone to take this on, a lot of work to finish it though, especially to the standard of the other boat he uses in the advert!
Had customers collect antifouling over the weekend, the last of the old dull Workboat red I liked so much.. From now on the red is going to be a brighter red and all the colours except white will be the same price slightly higher that before £650. for 2.5 litres. John Hopthrow noticed the mistake! Should be £65.00 in the future. He is picking up 2 cans at the old price, 3 cans left!!!! Selling fast! I have pegged the price at £60 for now, so if you need a can, and maybe you are hoping to come along to the Annual Meeting on the 23rd, get in quick as I have just 6 cans of red left at this price.
I have had another enquiry re burgees. Sorry it has taken so long, but at last we are 'getting there', as someone once said.... I picked up 50 printed flags and deposited them at the sail maker yesterday.... hope to have some for sale at the Annual Meeting!
And lastly from my London River....... and here's a view I know so well....
RNLI APPEAL FOR HELP FROM LONDONERS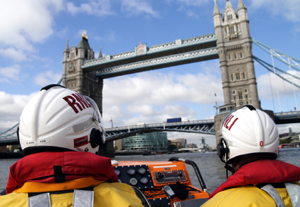 The Royal National Lifeboat Institution has issued an SOS call for help to raise funds during London Lifeboat Week.
Crews at the three lifeboat stations in London rescued 372 people and saved 25 lives last year. But a survey has found only one in six Londoners know the lifeboats operate on the River Thames.
In a bid to raise awareness of the RNLI's lifesaving work and to collect much-needed funds for the charity, activities will be taking place during London Lifeboat Week between April 28th and May 4th
The busiest day of the week will be Tuesday April 29th when hundreds of collectors will be needed to rattle buckets and collect money throughout the capital.
Alex Drury, RNLI Community Support Co-ordinator, said: 'The RNLI is more accustomed to responding to calls for help than issuing them, but we really need the support of Londoners to make London Lifeboat Week a success.
"Our big collection day is Tuesday 29 April when we'll be collecting across London, including at train stations from 7am through to 7pm. Any amount of time people can spare, particularly during morning and evening rush hours would make a real difference.
'We're a charity that relies on donations and the dedication of our volunteers to continue our lifesaving work, so please do give us any support you can.'
Londoners are also being asked to download a fundraising pack full of ideas to help raise cash throughout London Lifeboat Week. These include 'wear your wellies to work', 'pounds for pints' and 'come wine and dine' events among others.
Tower lifeboat station located next to the Waterloo Bridge is the busiest in the UK and Republic of Ireland and is accompanied by Chiswick and Teddington lifeboat stations along the River Thames in London.
Anyone who would like to support their lifesaving work by becoming a collector on Tuesday 29 April can simply download and fill out a registration form here or search online for 'London Lifeboat Week 2014'.
You can download a fundraising pack filled with fun ideas to raise money during London Lifeboat Week at http://rnli.org/londonlifeboats
Story dated Feb 26th 2014
Something I always contribute to! I give talks occasionally in aid of the Tower Lifeboat in memory of a dear friend of mine, Gary Wells, an ex colleague on the river, who was also a volunteer crew member.
John
Saturday 8th March 2014.
I have been watching in some astonishment at the crazy prices a set of 3 drawings of a 1930 MG design have sold for on EBay. I did make an early bid, thinking that if I won them I could get them digitally saved and add them to the ones we gave away at cost, but was very much aware that this design was one that even MG knew was badly flawed and he redrew it for a later design, giving more buoyancy aft and moving the centreboard aft. Apparently the 2 boats built to these drawings suffered terrible lee helm as well when the board was right down.
The 3 drawings have sold for the staggering sum of £132.64! If there are those out there willing to pay that sort of money, are they actually going to build one?? I do hope not, they will be disappointed. Sadly I suspect these drawings will not be copied for all to see and copies lodged with the British museum and the Maritime museum and boat building colleges.... as we do!
Reminds me of the 1980's and one chap who came back time and time again for copies of drawings, all the different boats. I contacted him, snail mail to Germany in those days. Which one was he going to build, or was he starting up a factory? Turned out I was nearly correct, he had a factory producing lamp shades and he used the drawings to make the shades! Takes all sorts, as they say.
Went to the Bradwell marina bar this evening and had a meal, save Darian from cooking! Mike and Anita asked me how many were attending? Could not answer them, are you coming?? Please let us know....
Printing out the agenda and last years minutes and accounts at the moment, would be nice to know how many to print off too ????
Spent an afternoon on the boat today, warm! Got quite a few jobs sorted, new rudder bearing fitted, engine mounts all unbolted ready for new ones to be fitted, cleaned up sterntube for new Sikaflex sealant to be applied when Deep Sea Seal fitted. Messy job. Cut cockpit sole and fitted new hatch, relocating new fuel filter so I can easily service it though the hatch.. fuel lines to measure now.
Removed cooker too, as new one arrived. Yet to lift it off, 2 man job that!
On of our new members, Alex, who I hope will attend Bradwell on the 23rd, has made a very nice solid fuel stove, sure he is going to get asked how he made it when other see it, article for the website pages!
going through the accounts and list of CD's sold in last year, we have been busy again!
Hoping to hear from a few dozen of you....
john
Friday 7th March 2014.
Had to do another test on the enrolment page, it has been over a week since we had a new one, unusual!
Had a few mails in, Alex the new owner of the Bawley has renamed her 'Helen' and I have added 4 pics to the MG designs page of the Gallery. Also added a page from a book my daughter bought for me. It is the Yachting Year book for 1947, good year!
There was a write up of M.G's Solani in there. Added to pages.
Had a couple of orders for antifouling. Still not got the 2014 prices so have still got a couple of cans of Workboat Red Anti fouling available, at the old price of £60 a can (2.5 litres). I am sending out PayPal invoices to those who order, so they can pay with any credit or debit card.
Had an enquiry for some items on the For Sale page. enquirer was from the USA and I had to explain the international telephone code system, you know lose the first zero and insert 44. Hope the seller gats that call.
Pleased to announce, that after a year of trying, I finally got the yellow burgee flag material this week. It has been laser cut and I deposited 100 plus egg yoke yellow triangles with the printer. He hopes to have them ready for me by next week and the sail maker sees no problem is having at least some ready for the Annual meeting on the 23rd!
What could possibly go wrong now!
I have been continuing my shopping spree on our EBay page. I managed to find a new CAV filter with a priming pump built in! This was on the recommend of the engineer that a pump in the line would be an advantage, now the tank would not be gravity feed. Perfect solution. Did not like the idea of an outboard bulb type pump in the fuel line... so now i will be selling the old filter housing...
Also posted an avert on the Bits for Sale page, for the 8 gallon stainless tank I have removed...
With the weather warming up nicely time to get the epoxy out! got a few jobs to sort over the weekend! Fitting out time is here....
John
Monday 3rd March 2014.
Happy Birthday to John, the Database Manager!
Apart from an enquiry about drawings from Australia and one of our members withdrawing his GH 26 from sale, it has been reasonably quiet. Though we did have a mail from the historic ships people. They consider us as an active organisation preserving our maritime heritage!

They are offering apprenticeships for budding boat restorers and builders. anyone interested contact us and we will pass the information on.
We still have not heard from the new owners of 'Tide Time', the Barbican. I hoped they may have sorted out the language difficulty and enrolled by now.
I have been collecting more gear and ideas for the fuel tank and pipe work. Hope to spend a day removing and replacing engine mounts later in the week. Was hoping to have ordered the new tank today, but the tank maker away on site somewhere. Soon.
Did notice a drawing of Sea cloud by MG on the EBay page. Is this Loon as it suggests?

I will keep an eye on the auction, but it already has a couple of bids....
Gentle reminder... Annual meeting Sunday 23rd. hope to see as many of you as can make the trek to Bradwell, you chance to meet the Steering Group.
John
Saturday 1st March 2014.
First day of Spring!
Yesterday I had a visit from Rodney Leaper, the leader of the old association. He wanted to run something past me. Seems they had a meeting and decided they are now a social club only. There is a surprise! Not.
He anticipated they would pack it in this year but the few remaining members liked what they now did, just meeting for a drink...... and did not want to close the assoc., so asked those at his meeting if they would like to have closer ties, join forces, with the EOG. They apparently would.
I suggested to him that our membership is open to anyone who agrees with our stance, (that owners groups should be run by owners) and that at any time they could fill in the enrolment form and apply. However I did say that any member of the assoc. who was at that disgraceful meeting in 2003 may have to be vetted by the Steering group and there would be some that would not get approval. I seem to get the impression that all the trouble makers have gone their separate ways, rather as we predicted they would.
We do not need the old assoc, but it would appear they need us... So far the feedback from the Steering group has been unanimous, let them apply!
Will be watching the enrolments form closely! But not holding my breath!!
For a change not a lot to report here, only a couple of routine mails in and no enrolments in the last week. (I always have to check the form if we do not get a new enrolment a week!).
I have tried again to download the 5 films onto the site, but even in smaller resolution they are too large. Peter is going to look at the files, I have posted him a copy of these on DVD. Says he may have an idea...U-tube?
I am off to the boat to move a few control cables out of the way of the new tank, then measure all up, for the umpteenth time, before a visit to the tank maker next week! I am hoping I can double the tank capacity.
As it has suddenly got cold, doubly pleased to be in the barn!
More power to the elbow during fitting out,
John
Thursday 27th February 2014.
Had a mail from Victor on self steering, he has still not sourced the one for him. Must say they are so expensive it will be difficult to find a cheap solution, unless you know of one for an Atlantic Clipper?
We have had a mail in from France from the new owner of the Barbican 33 'Tide Time', awaiting an enrolment form. hope to hear from them, so far all has been in French!
I have been busy with the continuing fit out, I have added more to my preparation page... still more to do, getting there. I hope this mild weather is helping you out.
I have been in contact with my antifouling man and am awaiting the updated prices, hope to update the antifouling page shortly. Already had the first few enquiries.
I have had to admit defeat over the films on the pages. Seems they are too large, even as reduced files. There is a limit to how large they can be...
Sent a copy of the films to the webmaster. Peter is going to see what he can do.....
All for now, off to post office with loads of Seagull spares.
John
Sunday 23rd February 2014
Month to go today, to our 'Annual Meeting' at Bradwell.
This mild weather is a bonus, this week we have had the first Bumblebees out and about and have been woken by the dawn chorus, Spring is in the air. Bound to snow!
Heard from Nigel who was giving away his old Eventide Hull, Ex 'Odden', once owned and sailed by our late friend and member Dave Wright, here on the Blackwater. Seems the new owner, Peter Dawson is planning to bring her back to the east coast from Bristol, via the canals, this spring. Hope to hear from Peter.
Nigel has sent in loads of info that I am going to publish on the builders page, re the building on his new Eventide. (Name awaits!). Click here for a link to the page.
I spent some time aboard this week, culminating with 4 hours yesterday afternoon. I have reassembled the anchor winch with the new bearing, all working fine, but I noticed a small screw had snapped inside so have sent away for a replacement, just got to remove the remains of the old one.....
I set to and cleaned my bilges out, dirty messy job as the sterntube greaser had gone berserk and grease had spilt out onto the shaft and been thrown everywhere! With the assistance of lots of rags and a can of spray gunk I now have shiny clean bilges again!
The bilges being now clean and dry I gently sprinkled half a litre of clear Cuprinol up into the stern locker to dribble down and crawled up into the chain locker to do the same with the other half a litre. I will have to open the boat up fully whenever I am down as the smell is a little powerful in an enclosed space! Hopefully it is going to soak in where it is needed!
I think I am going to add another chapter to my 'Preparation Log' as I am working on the modifications and additions to the boat as a result of the 'Fiddling Around' trip. (With a view to completing the circumnavigation next year) The main job was to double the size of the fuel tank. I wondered if this was at all possible, but having lifted the cockpit floor I have found space for a 72 litre tank, exactly doubling the 36 litres I have. It may work out slightly smaller or larger when I actually make the cardboard mock up and allow room for the connections, but it is a big tank! Low and flat and it will have baffles to prevent surge.
How can I get such a tank under the cockpit? Remember 'Fiddler's Green' was built to the later Eventide drawings and has extra in the topsides to offset the extra ballast and the higher waterline, so the seats and the sole in the cockpit are higher, enabling a proper self draining cockpit. The sole is now a full 6 inches above the waterline.
I removed loads of closed cell buoyancy foam shoved in there 25 years ago and I have shifted the wet exhaust and other pipe work to one side , to allow room. I have temporarily removed one of the cockpit sole supports to allow a tank to drop straight onto the main frames and floors. It will go back afterwards and hold down the tank. Some of the foam will go back in too. About a third of it.
A local firm is making the simple rectangular tank, but it will be 2 inched deeper at the front end, because of the shape of the boat of course and this where the fuel pick up will be. To make construction of the tank easier and cheaper, I have ordered an aluminium, Vetus tank top plate, it has all the connectors in it, including the place for the sender for the fuel gauge, as from now on I will not be able to dip the tank. I have used our EBay page to buy a new gauge and sender, a new deck filler, (mine broke years ago and I have been using a bit of an old Seagull tiller as a key for years!), a length of new filler hose and a new air breather hose.
I will be shifting my primary filter, a CAV, to a position where it can be more easily serviced, through a larger deck hatch, that I hope to fit in the cockpit sole.
I have to remove the old fuel tank next, so am off down later with empty cans to empty the diesel out. ( I always leave the tank full to stop any condensation inside and the resultant contamination... ) Had I given it more thought end of last season I might have left the tank empty!
I just have to move the throttle and gear change cables slightly, easy enough, plenty of room, but as they pass through holes in bulkheads I have to remove them at one end to pull them through. Bet I drop a nut into the bilge! I have to make a couple of neat holes with a hole saw to route them. So far no horrors exposed, all hidden timber in great condition, so once I have finished sawing I have just to sand prime and touch up the Danboline bilge paint..
I will be fitting a bottom panel into the cockpit locker that had the tank in it and maybe partitioning it off, so all the small bottles of oil etc carried before, wedged behind the fuel tank, will not run amok in the new open space! I love working out these little problems, it one of the joys of owning boats like our, you can tinker!
The EBay page paid out this week and I have sent it to Peter our webmaster. I am giving him a little bit of a headache at the moment trying to get the 5 films of my trip to work on the 'Fiddling Around' pages. We are getting there!
I have heard from all the members of the Steering group with our boats, all are willing to stand again, but there will be two vacancies, our GH man Mike had disposed of his boat, sadly too rotten to restore, and Doug has sold his WW.
Any takers? Not onerous, you can be in Tasmania or Canada, Cromer or Clacknaharry, no matter, so long as you are an owner and are on the e-mail! Last job they had to do was authorise the purchase of more DVD's so I can send them out and a USB stick for the computer back up of the site, we had outgrown the 4 GB stick!
Hopefully see a few of you down at Bradwell in a months time?????
John
Tuesday 18th February 2014.
The wet has at last stopped falling out of the sky, well most of the time, and the sun has even been seen. Puddles are drying up at last...
Alex, the new owner of the Bawley with the unpronounceable name, says he had a great day Sunday, left Brightlingsea 0700 and arrived on his mooring in the Stour, or on the mud close to it by 1700. Tides were wrong but that just lengthened the days sailing pleasure! Picked a good day for it!
I have had more members noticing the Eventide 'Free' on EBay. She is on our pages too. Just the hull and rig, but a good project boat! Sadly I never noticed anyone taking on the MG Barcarole that was on for £750. I hope she appears again and maybe with the longer days may tempt someone.. lot of work, but a real classic when restored. Same with the really odd Harrison butler MG design. not sold yet.... Never heard of that design partnership, but MG did lend a hand in several boat yards and with many designers, the Finesse range comes to mind as well as the Bay of Islands boats at Conyer.
I took delivery of a couple of bits of white plastic yesterday. Delrin/PTFE, to make a new stern tube aft bearing from and ran them over to an engineer friend who is sorting the shaft and bearings. Also took the newly made rudder heel fitting back to have a smidge more machined off the inside, it as it was just too tight on the shaft. As tuphnol swells slightly when wet it may have grabbed the plastic tube it is supposed to be rotating round and seized, sure that is what happened to the last one I made over 10 years back, as I found parts of the plastic glued firmly to the tuphnol when I destroyed the old bearing to remove it.
I was searching the net for spares for my anchor winch today and found a man in Scotland offering just what I needed for £13.00. Simpson Lawrence SL anchorman manual winch. Hopefully tomorrow I will be organising that. I have the cheap bronze oilite bearings I bought as a backup, but these bearing will have to be machined down from 25.4 or 1 inch, to 25mm if I want to fit them, as the inside is correct at 7/8th inch, but the winch body is not 1 inch as I suspected, but when measured with a vernier today, found to be a metric 25mm. Odd to mix metric and Imperial in the winch. Hopefully the £13.00 Delrin one will sort it.
That sorts the three items the surveyor noted on my survey.
I took delivery of the new rope cutter bearing plates today, simple Delrin plates shaped to fit 'the stripper', rope cutter. From the EBay page for £9.00 found that the originals were worn, but not really badly, so the old plates will go in the Bosun's locker!
Heard from the sail maker today, he tells me the material for the new EOG burgees should be in by the weekend! With any luck I will be running 50 laser cut bright yellow triangles to the printer next week and back to the sail maker for making up into flags in time for the Annual Meeting!
Will be making enquiries about the Marclear antifouling prices tomorrow, had several enquiries. Seems a few boat owners down at Bradwell came to look at FG after we had got the boat back from Scotland and were impressed. I have been ever since 1997 and the experiment I ran!
Hope your boats bilges are dry... if so here is an idea... I bought a litre of Cuprinol from our EBay page over the weekend, it arrived today, will be gently poured into my bilges in the next week or so, to trickle down from the stem and the stern and soak into the dry wood if there are any chinks in the bilge paint. Always like to ensure the timber is soaked in the stuff every few years!
All for now,
John
Friday 14th February 2014.
The cottage is shaking to F9 winds, feels like we are at anchor afloat in a blow and looking out the windows you could be forgiven for thinking we were afloat, water everywhere. Had to clear next door neighbours blocked ditch today, or we would have floated away!
Spent a day on the boat this week, joy of being in a barn. With a friend helping we removed the rudder and a faulty bearing, have already got the bits to replace it sorted.
We took my prop shaft out and also removed the outboard bearing. Bearing is a plain tuphnol one and I have bought some slippery PTFE/Delrin plastic to machine down to replace it. The inch stainless shaft has slight wear on it, but as it is out, for the first time in 20 years, I am having the worn parts milled down and then metal sprayed and machined back to full inch diameter.
The deep sea seal has been removed and ditched, was 7 years old and showing signs of cracking in the rubber, new one ready to go on. Flexible coupling removed, checked and put on one side to refit.
Engine mounts now ready to be replaced next time I go down.
Took the anchor winch apart as advised by the surveyor and the cause of the wobble found, a 1/16th inch thick Delrin bearing tube worn out. New bearings purchased using our EBay page and when they arrive anchor winch will be as new!
Also had the rope cutter, a 'Stripper' off the shaft and decided to replace the 2 Delrin plastic bearing washers on that. Found a new pair cheap on our EBay page! £9.00 delivered! Result. I will compare the new ones with the slightly worn ones I took off when they arrive. Old one will go in the bosun's stores!
All in all a very successful day aboard. Were it not for the fact that the boat is now on top of a hill in her barn I might have been worried about leaving her with no prop shaft or seals! The rain has been incessant! Fields overflowing into roads and ditches all full. And we are in about the driest bit of the UK. Pity the poor people further west, in Somerset and Wiltshire, and now the upper Thames. Spoke to my Seagull main dealer yesterday, based in Moulsford on the Thames and they are 3 ft deep, inside the office! Fortunately I have plenty of stock, as Seagulls, like many other firms, will be out of action for weeks.
Not many mails in the last 2 days, but Warren has noticed the Eventide in Bristol being offered free on EBay, she is also on our For Sale page...
Just cleared the mail box, 32 Spam mails and 2 good ones!
Off to bed now, the cottage is really jolting in the gusts of wind, may get rocked to sleep!
John
Wednesday 12th February 2014.
Hurricane warning for Western UK!
I never expected to hear this again so soon. We have had such bad, wet, windy weather here in the UK, the worst in living memory, and there are still those who will tell you it is nothing to do with man and global warming and rising water levels in the sea is all hokum!
I am lucky in that secure in a barn, provided the roof stays on and the doors secure, Fiddler's Green should be safe. Not so boats on the hard with their masts up. Even on the east coast we are expecting winds of over 70mph. Have a thought for those in Wales and the northwest, Cornwall and parts of the south, with 100mph winds expected in an hours time.
Hope you come through unscathed.
Mails in during the last few days include a question from Viktor in Croatia looking for suitable self steering gear for his Atlantic Clipper. Has anyone fitted a servo wind vane to a wheel steered boat, and if so how and did it work!
Bob Wheeler has been in touch, he is restoring the Eventide 'Celtic Lass'. I will be adding the pictures to the site shortly. She has had a real serious bit of surgery....!
Had a nice mail in from Briony with the Steel Eventide 'Molly Jade', now in the Caledonian Canal and being restored by a caring owner! Briony tells me she has just had the boat certificated for the Inland waterways, quite a strenuous certification regime. look forward to seeing pictures and her log of the trip from the Isle of Harris to Clacknaharry! (just loved typing that, having had the pleasure of meeting Manny the lock keeper!).
Had a hiccup trying to get the 5 films of my 'Fiddling Around' log onto the site. They were just too big. I have them now on 3 DVD's for viewing on a P.C. and with the permission of the Steering Group, (have not asked them yet) but may ask to offer them for sale on the site for £15.00...?. However in the meantime I am going back to the lad's Apple Mac and will try and save them in a much lower resolution, that will still be OK on a P.C. If we can then get them on the site they will be available to view for free.
We have had no feedback re the location of 'Tamar Eve' the Eventide built by Jane Osmond's dad. Anyone seen her??
New enrolment this week from Alex and Jane with the Bawley 'La Deseada'. (Name apparently means the most desirable, thanks to John Stevens for looking that up..). Alex says the name has to go, try saying that on the VHF! She is in Brightlingsea at the moment and when the gales abate will move to her home port on the Stour. Hope to see them afloat.
Kemp sails sent this in... an advert with a difference!
PRESS RELEASE


Subject : Kemp Sails are the first (OFT Approved) British Sailmakers to Offer Finance options for purchasing Yacht Sails.

Release date : Immediate

Contacts : Matt Atkins & Rob Kemp on (01929) 554308



The costs of yacht ownership can at times be difficult to manage and Kemp Sails can now also offer a range of financed options to help spread the cost of such outgoings.

Depending upon the Purchase value, which can be between £500 and £15,000, options include 0% APR (on selected items) for up to 24 months, and Low Rate APR plans (typical 15.9% APR) for up to 36 months.

It could be that all the required expenditure has come at once unplanned, or alternatively that the yacht owner would prefer to keep his savings for that rainy day and use the finance options as a means to fund the purchase.

Matt Atkins a Kemp Sails Director said "we have recognised that credit cards are not always the best way to fund the purchase of new Yacht Sails and so the solutions we are providing now allow yacht owners to afford an upgrade that otherwise might have been prohibitive or out of reach for them".

Kemp Sails have recently received their credit licence for offering Finance and have chosen to partner with V12 Finance, who are the UK's leading Point of Sale Finance experts and who provide finance for some of the leading retail brands such as the online cycling retailer Wiggle.

Food for thought?
I wonder how many Eventiders may take up this offer! I got my recently acquired main sail from another member and suspect most may look to our 'for Sale' pages...
I renewed my 'Craftinsure' boat insurance this week. I opted to increase the value in line with my surveyors report and have to pay extra of course. £22,000 for £170. up £25.00 Still not a bad price. (£22,000 is the insured value and twice the market value roughly...) Rob at Craft insure informed me that the 3 year rule for surveys will be relaxed next time to 5 years for a £10.00 fee. (just have to remember that in 3 years time!!)
Rob is looking for some prizes for our meets.... Awarded for seamanship... will let you know.
Radio is full of weather reports, 100mph in the Irish sea and 92 mph in Wales. Tie the covers down!
John
Friday 6th February 2014.
Again no new enrolments, always have to check that the form is working correctly when we get a week without one! With all the rain and floods in the UK, bet most have more important things to!
We now live in a moated cottage! still the up side is it is not cold....
Had a parcel of engine mounts etc. for the Beta delivered this week, will be installing them shortly. I will show any of the old ones that may have fallen apart.
Had a survey done Tuesday, got 3 advisory notices, items that I know about and am keeping an eye on, good to know Ark Surveys, see links page, spotted them too.
I have to look at the anchor windlass bearing, bit loose, will have that apart and re-bush it.
The bottom rudder bearing. I renewed this about 10 years back so it has not done badly. It is a tuphnol rod, drilled out to 1/2 inch to take a pin on the heel of the rudder. that is galvanised iron but as the galvanising rips out the tuphnol every couple of years, 10 years ago I slide a tight fitting, smooth plastic tube over the pin bedded it on epoxy and that rotates in the bearing, much better.!
The stern tube outer bearing.... this again is Tuphnol and is not water injected or anything, the shaft just rotates in it with water round it.... It was beginning to make a slight noise on my trip last year, so I will be removing and replacing it with the same. it has been in for 25 years and that is not bad!
That apart all was 100%, or at least he said it was, yet to see the report. 'Craftinsure' the groups insurers, see link on home page, have reduced my premium to £144.00 not bad on £20k! However Lawrence has suggested a higher value due to the amount of new kit added for the trip, so the premium may increase slightly... still £100 better than the previous companies!
Enough about me and mine. I have has several mails from Marc Ramos from Spain, he is building a Senior. trying to assist him but there is a language difficulty, think we are getting there!
Had the catalogue of MG boat plans sent, they are an older set than we have seen before and have information about a couple of designs that we can add to the pages, thanks to that man who wishes to remain anonymous?
David Blackburn, still searching for a suitable boat, has informed us that a WW on the pages has been withdrawn. He described it as motoring only as it had a greenhouse built on top! I have deleted it form the pages!
Len Hatcher has give us an update on Gooney Bird. the price has been drastically reduced and she is now ashore in Falmouth. hope she finds a sympathetic new owner, great looking boat.
Colin Jones says he is looking at the GH in the Netherlands, hope to hear more on that one.
Nigel Vaughan has contacted us to offer the hull of his E24 'Niarbyl' to anyone who wants a project boat. He has had a new 25ft hull built to the latest spec, and has transferred a lot of the gear over, but the hull does come with mast and sails! Got to be worth a look. She is ashore in Bristol.
Nigel promises an article for the Restorers page, should be interesting!
Little snippet of info from my Thames contacts.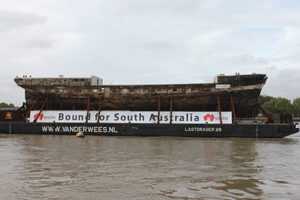 The Oldest Clipper ship in the world left Greenwich last year on a barge, and is now in Australia!
Another snippet.
700 CALL-OUTS FOR THAMES LIFEBOATS IN 2013
This is my old patch and what I used to do. I underwent the Atlantic 21 Rib course with the RNLI just before I had to leave the river, (for those that do not know, I had a serious accident, on the classroom of all places.. and did my back in).
Lads from the river police assisted the RNLI from the start, volunteering to help man the boats, as the new RNLI had no local knowledge. Pleased to say 20 years later this is still the case, Thames lads still help crew the boats, I met one of the guys I trained 20 years ago just recently, he is due to retire this spring. He bought my charts to retrace the fiddling Around Trip. He even went on to do my job as training officer on the river!
I miss the smell of the grease paint and the roar of the crowd! Happy days! Good crews, hard and dirty work but so rewarding!
Stop 'swinging the lamp' John!
Saturday 1st February 2014.
The rain has been incessant for weeks and now we hear we have had twice as much rain in January in this part of the UK, than we normally have and it has beaten all records. We have to negotiate flooded roads every time we go out and we are in a dry part of the country! At least homes here have not suffered, unlike parts of the UK. My Seagull main agent is still out of action with flooding on the Thames. What's the chance of a hose pipe ban then!
No new enrolments for a few days, but enquiries. Glen in Canada is definitely not going to remove those bilge plates now, having read our site!
John Dean from the States has very kindly offered to scan and send some study plans of just MG drawings that he has dating back to the 1960's, not sure we have any going back that far so looking forward to reading these.
Heard from Chris in the Netherlands. He may have some news on the GH that is being donated soon.
David in Australia with Jo Jo has asked about sail cleaning, as Jo Jo's Genoa, try saying that quickly! Has terrible stains. I read in one of the sail care books that Oxalic acid was good for removing these stains.... anyone had any joy getting rust out? (I think oxalic acid is found in Rhubarb! Stings, so do not get it in a cut!!)
I have had a few mails from Ramos who is building a Senior, hope I have been able to answer competently enough. Little bit of a language problem. Ramos was wondering about the frames and the internal support for the bilge keels. My advice was to make them strong!
I have just found some Barbican pictures I took a couple of years back and 'lost'! Put them on my Seagull computer not the EOG one! I will be adding these shortly!
I hope to be doing another editing session on the 'Fiddling Around' films over the weekend. With any luck I may even get all five finished. I was thinking of doing a 6th, 'The Trip Home' but not sure that is worth it.... (on the back of an artic trailer!)
Spent the day in the garden today, boy has it been windy! And cold wind too. Working hard so we kept warm. Always good to clear an area and achieve. Compost bins emptied (12 barrow loads of good stuff!) and new ones built and part filled. Was not a good day to be working on a boat in the open! I count my blessings for getting F.G. into a cosy barn these days. Does not matter what the weather, I can do jobs. This week it is survey time!
Started making serious job list now, Spring is in the air, the snowdrops have been out 3 weeks and the daffodils showing. Bet it snows!
Roll on Summer,
John
Wednesday 29th January 2014.
A quieter week than last week, but I have still managed to add 20 odd pictures to the pages! Thanks to all who continue to send them in. We are being noticed by some of the magazines, it seems. Sometime in the near future we may be invited to take part in an article about our boats! Had a very interesting conversation with Yachting monthly! Who better to answer the queries than the owners!
For my part I have been busy, from the office chair! I have ordered up a set of new rubber engine mounts for my Beta 17, after 20 years mine are a little too flexible! Will be interesting to see if any have actually broken up when we take the old ones off.
At the same time a full set of engine filters etc ordered so I can do a full overhaul. After all we did put over 250 hours on the motor last season!
During my trip I filmed with a small hand held HD camera, a waterproof one, borrowed from Darian's Michael for the trip. Good job it was waterproof too some of the rain we had!! Saw the first film Sunday. Even though I say it my self, it is good! I had thought the quality may not be up to much, as I had only viewed it on the tiny screen, but we watched it on Michael's 50 inch screen and it was crystal clear! So far I have made 5 separate films. The first two, in cold, wet, bad weather with my first two crew, Phil and Brian, a fortnight plus each. By the time we get to film 3 the weather improves for crew Keith, so the camera is out more. That film covers the East Scottish coast. I have 2 further films to cover the trip across Scotland with Keith aboard. One for the Caley canal and the last from the Sea lock to Troon with the Crinan and fog off the Corryvreckan! A snippet from the last sail has my daughter as crew to finish it off. One of these films has the Whale and dolphins, They came out far better than I hoped, but there are still a couple of occasions when I missed them altogether, or they are annoyingly just in and out of shot to one side!! Got to devise a simple sight for the thing, you cannot see the screen in bright light! See, already planning for 2015!
I am going to get all 5 instalments embedded into our site, so they can be viewed by anyone. A little more to do yet, but once they are completed I will post a notice and they will be on the 'fiddling Around' page.
Hope to be picking the material up for the burgees this week. This has taken forever, but as British Rail said....
Have not had the same flood of mail this week, maybe only 15 real mails, today just 2 real mails and 30 spam! Thank goodness for SpamFighter!
One in from Glen in Canada is about the GH with the damaged main keel area. I am hoping Glen is able to buy this GH as it sounds as if he has the knowledge to repair her. However I did caution him to read the Forum thread about removing bilge keels before he listened to some boatyard scuttlebutt and took them off. I would never do so, nor would Mark Urry the builder!
Seems the mild wet weather has turned cold, so hope you have drained the water tanks if you are out in the open. Talking of water, I looked on the EOG EBay page for the annual replacement water filter cartridge, £25.00 was the cheapest.... Huh, gone up a bit. So then I looked on 'Google Shopping' and my local Maldon chandlery, with branch in Burnham, beats it hands down at £22.!! EBay not always cheap.
Enough for now, off to throw a log on the fire!
john
PS, Back Thursday morning to correct all the spelling and grammatical errors! Must have been tired!
Thursday 23rd January 2014.
Been a busy old week! So many mails in to answer Hope all got the answers they needed!
Welcome to 3 new members too.
Welcome to Modest with the E 24 'Hermod', now back at home in Hertfordshire for renovating, will be based Colchester and Havant, but not at the same time! We are trying to see if we can find any history on this Eventide, so far it appears to be a previously unknown boat.
Welcome to Bill Patterson in New York, who has had a set of Senior drawings since 1964! now seriously contemplating starting a build, maybe the new Selway-Fisher stitch and glue hull! Good luck Bill.
Welcome to Glen Wither in Canada. Glen is hoping to restore a GH 31. 'Inukshuk'. She is a ply version and has suffered delamination maybe due to the severe weather..
report from Canada.
'There's some serious ice out there.'- George Leshkevich, Great Lakes Environmental Research Laboratory.
In addition we have had contact from Craig Faris. He and a mate, Harry, are restoring 'Salal' which was one of the first, if not THE first, GH31 to be built with a fibre glass hull. Her main problem is a seized Lister diesel. Due to the age of the motor spares are not readily available so the suggestion is remove it and fit something that he can easily obtain parts for in Canada. Another enrolment due! . Craig is blind but has a sighted helper. If anyone fancies a trip out there to assist him he can help with transport!! wiull publish more when the pics come in. He also runs, (no pun intended) a charity, putting shoes on the feet of kids in 3rd world countries, nice one Craig. Pictures on the way
Talking of pictures, two of my recent Seagull customers have just revealed to me they have Eventides in their families in the past. Pictures of Eventide 'Cherokee' promised! I have also pictures of the E 24 'Vimne' to add the boat new 'Friend' member Mark sailed years ago, his fathers.
Another Seagull customer has revealed he used to own a Maurice Griffiths Storm Class, 'Seabird'. David has sent in photos for the Gallery too. Turns out that though he lives in Tasmania I have actually spoken to him afloat in Tollesbury Creek back in the early 1970's as he had the boat on the next mooring to me, a fishing boat! Small world Eh!
In addition I have had loads of new pics in of the WildDuck 'ElBarco' and of the GH 'Snowdrift'. Trying to find hours in the day to add the pics!
I also have enquiries about boats on the For sale pages, as the adverts appear to be old. Sadly we often do not get told if they sell, maybe they think we will send the boys after them for a hefty donation! Ring the number and if they have sold maybe they will let us know.
I have just updated a phone number on the 'bits for Sale' page, set of Eventide 24 sails. the phone number was wrong! £150 for a set of sails, could be a bargain!
I also have pics of the GH in the Netherlands that will be free!!! Will try to add that one tonight.
I have to add a picture of the Atlantic Clipper 'Woe Wei '. The owner, Harm has offered to answer queries about the design, as he has sailed over 20,000 miles in her he should know a thing or two, Will add this one to the Gallery pages too...
At long last the next batch of burgees looks as if they will be in my hands by the annual Meeting, 23rd March. Sail maker cutting them out this week and printer waiting, back to sail maker for finishing... hopefully.....
Pekka kivilo a member from the early days, has just bought a copy of the Cockler and Bawley plans on CD. Maybe this design is the one Pekka!
Phew, think that is all last weeks, but there has been so much happening I would not be surprised if i have missed something!
For my part I have ordered a new cooker for F.G. and I have taken the life raft in for service. Taken delivery of the new 'Deep Sea Seal' for the prop shaft and ordered a fan cooler for my laptop to sit on as it does get hot! I measured up for the new jockey wheel strengtheners and hope to fit it back next week. I have sorted out a set of new engine mounts for my Beta inboard, a job I will undertake in a month or so's time.... all busy!
John
Wednesday 15th January 2014.
And still it rains!! and in Tasmania it is a 40 degree heat wave! Extremes of weather.
Had a mail from Johan in the Netherlands, sadly he is now wanting to donate his GH 'Old Cataract' away, she is needing too much work for him to restore her, so if anyone wants a project boat, there is one going begging in the Netherlands. she is ashore in Zeewolde. I will be posting details on the For Sale page, (but she will be free!).
Hello and Welcome to Andrew in Lossiemouth. He owns the varnish hulled WW I photographed when we were there last summer. Sadly Andrew will be looking to sell her later this year as he no longer has time to use her. There will be another advert on the For Sale pages...
Last Saturday was one of the nicest days for a while and Steering group Member Nigel and Heidi used it to shift moorings from Tollesbury to the Orwell with their Barbican. Good timing! Sure they will enjoy not being as tide bound as they were at Tollesbury. See them at the Annual Meeting!
Hello and welcome to another new member, Mr Harm, (no first name as yet), he is in Sweden and sails an Atlantic Clipper, sails it a long way by all accounts too! all round the Baltic, to the Netherlands and to the Azores and back as well as round Scotland!! We look forward to reading some of the logs! He has put 22,500 miles under his keel since 1999! wow!
Welcome to a third new member this week, Mark from Colchester with a GRP shipmate, joined as a friend. His father sailed an Eventide 24 'Vimne' round the Essex coast some decades ago, I recall her, we wonder where she is now??
I have been a little productive with boat work, managed to saw off the last of the bolts holding my jockey wheel to the trailer, now I have to measure and find a steel plate to re-enforce the crushed box section and refit it. It collapsed last time we hauled out... so I am half way to repairing it.
I also measured up one of my battery spaces for a replacement battery. I can fit a sealed 105Ahr to parallel up with the 90 I bought last year, so the Fridge will be back to near 200Ahr again. I suspect the 5 year old battery failed early on in my trip as we did have to charge the fridge battery a lot! Using our EBay page I have sourced a matching deep cycle 'Alphaline' make battery for less than £85.00. Will wait till nearer launch day to shell out for it though. For a later date on the guarantee .... Only snag is I cannot fit the poly battery box, but the surveyor says that is OK as the new battery, unlike the old one, will be a totally sealed one!
Yes another survey this spring, the insurance companies insist on 3 year surveys after 20 years and its 24 this summer.
I have to run my life-raft in for service this month, has been OK every time so far.... hope it will be good for another 3 years and then with luck 3 after that, supposedly good for 12 years....
It's all expense! Still I am working towards another long trip in a years time, so it has to be right!
So engineer booked to replace the engine mounts and the stern gland, a 'Deep Sea Seal'. It has lasted well but needs renewing. They are supposed to last about 7 years.... (9 this one). Has done many more miles than the last one that lasted 15!
I have to sit down at the computer one evening soon and catch up on all the pictures and articles I have in to add. great fun, but it takes a little time!
Have had no volunteers for Steering Group as yet... Any WW owners, GH owners fancy a go.
John
Thursday 9th January 2014.
The continued flooding over most of southern Britain has effected so many, some disastrously, indeed there have been several fatalities. Even here on top of a small mole hill in Essex, 21 metres! I have had my business effected, as British Seagull have been flooded out at their base on the Thames. And still it rains.!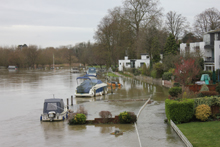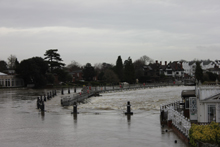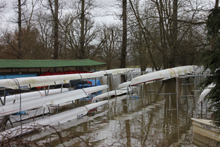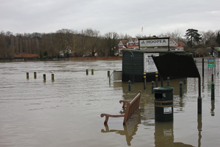 The Thames in flood! See http://www.riverthamesnews.com/News314.html
I have had an update on the building of a WildDuck in Spain, no floods there. I will be adding the pics and text to the restorers page shortly. Well done Steve.
We have also heard back from Robin in Zimbabwe, who hope to take his E 24 on more adventures in Africa and promises to send in the log. Look forward to it Robin.
With the Annual meeting coming up in a couple of months another reminder that we would like nominations and volunteers for the Steering group and for the Seamanship trophy. I am wondering if we also need a log trophy... any suggestions? Anyone got a spare silver trophy they would like to donate!
I got my little moggy van back this morning and the new clutch is so light it is amazing, reminds me that we get so used to coping with things that are worn out and hardly notice, till they go drastically wrong. So check those rudder bearings, engine rubber mounts, winches and blocks, if they are not 100% a service may make all the difference.
Off to putter round the Dengie and enjoy the van! Try a battery for size on the boat as well.
John
Monday 6th January 2014.
I was awakened this morning to horrendously heavy rain beating on the windows, the gales and rain had arrived as promised! As my little moggy van is off the road having a new clutch I was not looking forward to a wet walk down the post office in the village, as it happened the sun came out and we have had crystal clear skies all day, but with F7's! Odd weather.
Had a nice mail in today from 'Foundry Reach Brokers' with a £25.00 payment to the EOG for advertising a boat that sold through our site, that is the second in just a few weeks! Boats on our site do get found.
I am waiting on a call from a chap in Southend for the pair of stainless bilge keels, not for an Eventide but for an Island Plastics 24ft motor boat. He just searched the net for bilge keels for sale and found them.
So if you have any chandlery or even a boat to sell, just send us the advert, we will publish it for free and if it sells we just ask that a small donation is sent to the EOG.
After advice from John Stevens I went onto our website's EBay page today and sought a proper laptop charger for use on board. (John works for the computer giant HP and knows a thing or two about these things!). The one I have been using gets too hot to touch, so after advice from John I went looking and found a new boxed, proper Panasonic charger, specific for my laptop, for less than £20.00. Last thing I need was the laptop lead going up in smoke! and last season it did smell hot. So hopefully I will be able to again safely edit these pages whilst afloat!
I have been doing a little housekeeping and just tossed out the Belfield Tides CD, they are only valid for a year. anyone any experience of any other tide tables for use on a P.C.? I have tides as an app, but no tidal streams nor many secondary ports and certainly no graphs on the App. So before I splash out on another £10.00 of Belfield Tides....
Checking the batteries on charge in the workshop today I have now found that 4 out of my 5 batteries are all showing fully charged and on trickle float, so will be good for Spring. But the fifth battery is seemingly reluctant to fully charge. I have attached a lamp to it to let it run down a little again, see if it lasts any longer than it did last time, 2 hours!! As it is a 110 Amp hr battery it should have lasted 50 hours! Sadly 4 hours later the lamp has gone out, so I think I can safely say it will need replacing! It is 5 years old. Replacement about £85.00, so off to boat tomorrow to try compartment for size, as it would appear in the 5 years I have had it, all batteries have got taller! The other 4 are virtually identical in height and all an inch and a half taller than this one.... the one that has failed.... mmm seem to recall that 110 battery was a tight fit height wise... more jiggery pokery to fit a replacement...
Seems odd to think that the temperature today was higher, at 12 degrees, than the first 2 weeks of my 'Fiddling Around' trip. Sure something is haywire.
Finish off with a nice story today, about 20 years ago an elderly Eventider, Bill approached me as he was swallowing the anchor, he wanted to find a good home for his boat, 'Shuay Sing'. A work colleague rather shanghaied me, (not a bad pun!) and took it over, sadly he did not really want to sail it just to do it up and sell it on. A couple from Liverpool area sailed her for a while and enjoyed her, Bill and Barbara, then passed her on to a youth group in Liverpool. Turn the clock on 20 years and last month we had a new enrolment from another youth group in Liverpool who appear very active and are restoring her. She is to be renamed 'Liverbird' and used by the new group, see Mersey youth challenge trust Today I have been contacted by Bill's son asking about her as his father had sadly recently passed away at the grand age of 82. He is delighted that his dad's boat is still around and sailing with kids! I have put him in touch with the youth leader, another Bill! Hopefully we will have info for the restorers pages shortly! Have you noticed how many Bills there are here, 3, plus the Old Bill!
Nice to end on a happy note.
John
Sunday 5th January 2014.
Hope you have just about got all the festive decorations out of the way! Time to look forward to spring!
So we were down at Bradwell today and have arranged the date for the:-
Annual meeting, Sunday 23rd March.
Full details on the Events page.
After the rain and gales you would have thought that would be it for a bit, but no as I type the wind is rattling the chimney pots on the roof and the rain tipping it down yet again, with all the ditches full, those that anyone has bothered to dig out, the roads are once again awash! Read today that this sort of weather has a name 'The Hodson Effect'. Apparently over 9 years ago Dan Hodson predicted this is what would happen in the UK if the Jet Stream took a certain path. And at the moment of course, it's not shifting, so more to come! Great.
Just hope you have tied those covers on well!
And thanks again to John Stevens for spotting another trypo! I should start a competition!
All for now, off to retrieve the dustbin!
John
Friday 3rd January 2014.
Thanks to John Stevens for proof reading one of the last entries I made last year, after I made the plea for any 'Faux Pas' to be brought to my notice! Was a good one! I can do some classics. strange when you read back your own writing you never notice the bloopers!
Last night our cottage was again shaking to the gales, wild and very wet. Have heard this morning that many places in the west have been flooded and that there is more to come, is it that our island has become so crowded it is sinking? Or have we really loused up the planets weather?
On a brighter note, a welcome to Mark Burbidge of Colchester who has joined over the holiday. As a 'friend' for now we will ask which of the designs has taken his fancy! Currently sailing a 'Shipmate'
I had a nice call yesterday from Raymond Royds, I sold him a set of drawings for the Steel Eventide back in the early 1980's when I was plans sec for the old assoc. Raymond built his Eventide in steel, launched in 2004. He said it took longer than it should as he still had a boat and went off sailing instead of building, but eventually he launched 'Sandance' (maybe called that after the shoe shuffle inside whilst sand blasting the interior!??).
He is sending pictures of the building and the sailing, and maybe an advert for her, as now he is of an age where he is seriously considering swallowing the anchor. Up till now he has sailed from the Menai Straights, a challenging bit of water! (hope to visit your neck of the woods in a years time Ray! when I do the other half of my circumnavigation.).
Luke Hawkins has just sent in a whole raft of GH pictures, the repair of GH 123 'Snowdrift' These were on the GH builders page years ago and some are already on the site. should give any GH or wooden boat owner heart, repairs are possible even when the dreaded rot looks as if it has got in almost everywhere. shame Newsons closed. Wonder where the moulds for the 'GH 31' and 'GH 26' went, for that matter the 'Lone Gull II', all were knocking about, for sale a few years back, hope someone with a space to store them saved them....
Hope to add the pictures back onto the site, restorers pages. I now have 3 logs to add and more promised, they will go onto the Newsletter/logs page.
All for now, sun has come out, off to post office whilst the rain has stopped!
John
Wednesday January 1st 2014
A happy and healthy new year to all E.O.G. members and friends.
---