---
These pages will be updated on an almost daily, certainly on a weekly basis, from all the mail and information coming in to us.
from Jan 08
---
Click here to read the 2004 News pages
Click here to read the 2005 News Pages
Click here to read the 2006 News Pages
Click here to read the 2007 News Pages
---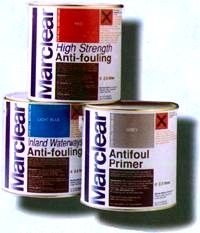 Antifouling, I have got another deal with Marclear, click to see this years prices. £55.00 to owners, for 2.5 litres of red...
---
Wednesday 24th December 2008
Christmas Eve.
Well it's dark now and Santa must be out on his rounds! I hear tell if you look into the sky tomorrow morning at 0723, you will see him pass overhead, from West to East, after finishing off in the UK, he apparently does a hard left then and heads north and home. (Not kidding, if there is no cloud look!)
Hope he brings you something useful!
Even today we have a new member, welcome to Rob in Wales with the steel Eventide 26 'Sharkey'. Hope to have a pic or two soon...
Thanks again to all of you who have sent mails in with good wishes, nice to know you are enjoying the site! It is still clocking up 100 hits plus every day!
Well I'm off to feed the reindeer, catch you all after Christmas.
Have a peaceful one,
John and Darian
Post Script, written after Christmas Day morning... at 0725 we spotted Santa through the broken cloud! Of course it was really the International Space Station, but it would have been great to show the kids, all bright and shiny as it slowly passed overhead.
Sunday 21st December 2008
The shortest day!
OK folks, the days are getting longer and we can work towards an early fit out and launch! Ever the optomist!
As it is Midwinter's day I will be lighting my Yule fire in the garden at dusk (if the breeze drops) to welcome back the sun, it's the pagan in me I guess!
Very pleased to have heard from so many recently, and a special treat was to get this pic of friends of the Essex section, that we have not seen either at Danbury or afloat for a while.

It is Andrew and Jo, outside that little chapel in Las Vegas! And yes, they got married there too! Hearty Congratulations to them. They are having their Eventide 'looked at' in the yard and hope to be joining us afloat next season! Look forward to it.

Also have had a new member, Mark Urry, he of G.H. Marine! He has a host of information and history to share with us. Mark may be taking up the offer of a page on the builders section I think, as he has the last, at the moment anyway, GH31 to finish. It is in his garden in France. Will be interesting to see how the professional completes the job!

We have had mails back and forth from a couple of other new members, Doug with the WW 'Richmond Witch' who reveals she was built in GRP a one off in a mould that is destroyed when the hull is released. Very unusual in the UK, but was common in NZ we understand, which is where the idea came from I suppose.

Also had a nice donation from another new member, Roger, who is rushing towards completing a Wharram Cat and then embarking on a WW, with a Senior as a slight aside.

Had a nice pic of the Eventide 'Serenity' sailing with her new tan sails, when I queried the lack of a helmsman, Richard says he was in the dinghy on a long line and his wife ducked! Another to add to the Gallery. Will have to get used to the change of colour, they were blue! Richard tells me he may well be selling the old set on to a member in Spain, thanks to the site. He also says he has bought the spinnaker that was for sale on our pages.. there will be no catching him next year!

I will have a little session adding pics in the next day or two.

I have noticed that the home page alone is having 100 hits a day at the moment, and the counters are clocking up all over the site. Good to see people are enjoying our endeavours... Hope you are enjoying the latest Newsletter too. Thanks to everyone for sending in pics and words.

With the weather settled now for a few days, high pressure building, I expect I might nip out with the lad and daughter in law to enjoy a bit of this 'late summer'! He might like to take his Christmas pressies down!

Have a peaceful one,

John

Wednesday 17th December 2008.

In the last few hours I have added 3 Golden Hinds to the Gallery that we have not had before and yet another Eventide. Thanks to you out there for sending them in! There are now over 50 GH's on the site, but having read another of Mark Urry's mails I realise we have only just scratched the surface there. Mark promises to send in loads ore pics of GH's, once he gets onto broad band.

Just a note about sending pics, two of the pics that were sent in were over 20 MB each. They were difficult to sent the man says, I should say so! For the website we really do not need much over 250kb, so if you want to make it easier to send them, reduce the resolution. When I know I am taking pics just for the site, of items for sale and the like, I simply set my camera to low resolution. I will edit down any large pics for you, if you don't know how to do it... just makes it quicker to send if they are smaller. The 20 Mb pic looks not a lot different to the low resolution version I put on the site. The only time high resolution pics are worth while, is when you need to print them off poster size!

Nipped down to the lad's boat to check moorings today, sunny and bright, but resisted the temptation to let go the lines... There was one sail on the river, someone was making up for the miserable summer.

My 2 pot poly paint arrived yesterday. Very quick delivery, price worked out at £40.00 a litre and a 1/4. (you have to add that much hardener. Price not a lot different to International, a smidge cheaper maybe. The idea is though that you can have any colour you like... And my bright green is just not on the normal colour charts. I will report back later on the effectiveness.

Time to sort out the Christmas lights, always fun!

All for now,

John

Monday 15th December 2008.

Well the countdown is on and the twinkles lights are up! Time to escape to the boat...

Before I do I can tell you Brendan and John have worked their magic and sent me the map updates, which I have successfully loaded onto the site. Whilst I was at it I have done another full save of the site too.

Had a nice note in from Colin Faggetter, wishing the group well. He was pleasantly surprised that we had sold one of his drawings, as he thought the days of home boat building were long gone. Well if my postbag is anything to go on, they are coming back! With everyone watching the pennies, it could well be a revival is on the way. Certainly have had lots of interest and am constantly making new CD's to send out. What we now need is a bit of feedback.... Anyone started to make shavings yet?

Was pleasantly surprised to have a couple of mails from Mark Urry, who owned and ran Golden Hind Marine for many years. He is helping us fill in some of the gaps about the GH design changes and who built what where. Will take a few moments to get it all in order, but it is on the way! I have also offered him a page on the Builders and Restorers section, which he is thinking about!

Mark also sent details of a shipwright he used to work with, who is looking for work at the moment.

Andy Leighfield, known since Terry Erskine days in 1964, started on Eventides, with Hartwells, GH's (26, 31, 39) with Terry Erskine throughout, Barbican 33s with Barbican Yachts, freelance (with Terry again) on a series of big one-offs in steel and GRP and also with Mark at GHM.

He is a superb craftsman who wouldn't bodge a job if you told him to, but he also works fast and charges modest rates. He isn't VAT rated, has all his tools and is happy to travel on a weekly basis if some accommodation is found for him. On top of all that, he's a really nice bloke. Perhaps there's someone out there wondering how to deal with a bad case of rot, or do a new cockpit? If so, Andy can be contacted in Plymouth on 01752 363460 or 07951718478.

Well that might be of use to someone....

I will also put this on the Advisors page...

I have had a few mails back and forth to a prospective E24 owner in Italy and a builder in Brazil, Had a nice mail in from Ian in Chard, Somerset, with the WW 'Sea Troll', now steaming towards finishing his restoration, and launch, well done Ian, look forward to the pics.

Have had a few nice seasonal greetings in, a thought provoking one from Brian in Malta. Always nice to hear you like what we are doing... but if there is anything else you want us to do....?

A new member in British Columbia, a friend with a Weston designed 'Tahitiana'.

Lastly one I could not help with, a sail number for 'Cosmic Wind' The new owner was having sails made... I have searched through records going back to the 1960's, but this one never had a sail number from day one, so if you see a smart looking Eventide with crisp new sails, sporting simply 'YME 26' it could be her!

All for now, keep those pics coming in!

John


Friday 12th December 2008.

Welcome to Simon in Brazil, who we have just send a CD of Eventide drawings to and to Chris in Cheshire, UK who is looking at a Senior to buy.

It has been jolly cold for the past week here, and freezing fog today as well, not pleasant. however the temperature has risen to 5.5 C and the rain is starting, so warm and wet for the weekend I suspect. May be OK to wash my topsides down Saturday!

I have just ordered a couple of litres of 2 pot poly paint, plus a litre of hardener, 3 litres in all for £80.00. That makes it cheaper than the normal marine boys and a lot cheaper than the expensive marine paint makers. All I had to do was give them a colour and they would match it. So fiddler's green should be a bright shade of Kelly Green and Cream again next year, after all it must be 8 years since I last painted her topsides.....

I found the paint supplier locally and depending on how it brushes on, (and I use a pad to smooth off), I will be passing details on later.

Went into the Burnham Mailspeed chandlery yesterday and bought the grandson a pair of nice new oars. Now all I have to do is wrap them for Christmas! 'Wonder what these are Grampy'!

As the shortest day fast approaches I will have to find my seasonal greetings to add to the website home page as normal.... if I can find them....

Just learnt from BBC Essex that my pictures of the crane, from the last entry in our Stoppress, are on their website, they have been running a feature on the new wind turbines being built off the coast here....

John

Sunday 7th December 2008.

I escaped today! I was giving the lad's standby outboard a service this weekend (Sadly not a Seagull!) and took his motor back to his boat this lunch time. It was just too nice not to.

The weather was just perfect for the lad's motorboat, flat calm and clear and crisp. I nearly ran a Guillemot over in the marina entrance. Too late with the camera, all I got was a ripple! Puttered out of the creek and then I opened the throttle to wash the slight fouling off the hull and after an hour the speed eventually went from 12 knots to 15 knots! (I can get 18 normally).

There was fog predicted, but it was clear enough.. for now. So I took the opportunity to buzz out to the Bench Head buoy, where I could see a large crane barge, seemingly moored. It was the one I had noted working over the Gunfleet sands, putting the foundations for the new wind turbines in in October. For some reason they had indeed moored her inshore, could be that the first phase is complete, because through the slowly forming mist, I could see at least 8 yellow foundation pillars on the sands. Give it a couple of weeks of settled weather and the turbines will be visible from the cottage.... Be good day marks and extra lights in the estuary at night too.

On the way back I saw 'Mermaid', a local smack drifting along near the Nass and could not resist a snap or two, (you can just make out her prop-wash! The wise skipper appeared to have the motor ticking over, certainly would not have been going anywhere otherwise.) I was going to take a moody pic of the MG buoy for you, but it had been lifted for the winter....

The last pic is of the Beacon at the entrance to Bradwell creek as the sun lowered itself to the horizon. The sea was now beginning to 'smoke' as the sea fog started to form, time to be back in....

By rights I should really have been in F.G. making for a quiet creek and getting ready to light the paraffin lamps..... but Hey Ho, this takes me back to my days patrolling the Thames... Single 100hp diesel....... Like an old duty boat, but faster! Back to Bradwell, zoom!

John

Friday 5th December 2008.

I have just finished what I started a day or so back. I have now added 24 new pages, some of them extensive. The latest one is the first part of the log of the WW

'Shamwari'. If you go to the last new entry on the WW page of the gallery you will see her and the link to the log page. Dorothy Rogers who wrote this was one of our first supporters way back in 2003. I am so pleased to find her log, and to be able to pass it on.

I have a couple of new members to reply too today Simon in Brazil as a friend and Gary in Wales with the GH 'Via-Venti'.

For now it is back to the day job and sort out a few more Seagull parts!

John

Thursday 4th December. 2008.

Last night and this morning I have spent some time on the site. As a result there are new photos, articles, old adverts etc on the following pages:- GH, Eventide, MG designs, the MG page, Lone Gull II, Newsletter, 3 tonner, Goosander, Atlantic Clipper, Kylix, but the best is the log of Borer Bee. I will be putting links to it wherever I feel there is a need, at the moment just here and on Borer Bee's section in the Eventide Gallery.

Have fun finding them!

John

Wednesday 3rd December 2008.

Heard from Robin in Zimbabwe again today, with a great shot of his boat moored on a Lake with the sunshades up. with all the troubles in that country this is their retreat.

I thought the pic might cheer some of us up here, after all it has been frozen solid all day and we have snow forecast! I replied saying what a warm spot it looked and the only thing lacking was the hippos! Within an hour another pic arrived.

Amazing.
Thanks for warming us up Robin and I hope things get better out there before too much longer!
John
Tuesday 2nd December 2008.
I have to admit I could not summon the enthusiasm to go the the boat show this time, did anyone else? I certainly preferred the venue to the sterile show in docklands which I doubt I will bother to visit again. I really miss the East Coast Boat Show, where real people sold real boats and bits. And you did not have to struggle up to London.... Hey ho, must be getting old.
Norman who is buying an Eventide in Australia has sent more details. It is yet another E24 'Rangi' that has never been registered in any of my old records. Norman's cruising ground is Fraser Island to the Great Barrier Reef, the descriptions sound like ideal Eventide territory!
Colin is another new member, he sails the Senior 'Wagtail' on the Blackwater, we will watch out for him. I have just added a couple of nice pics he has sent in.
We have had a couple of very generous donations in from members this week, our thanks to them. It is only these donations that keep the site going. So nice to get the accompanying letters too! Pleased you seem to like what we are doing!
I have added a smashing GH to the For Sale page, a ketch rigged version. James is hanging up his sea-boots and swallowing the anchor, so it is really equipped with everything, including the kitchen sink...
I have also added a snippet to the GH page from Mark Urry, who used to build them.. He now lives in France, where a lot of people are going if my mailbox is anything to go by! I have replied asking if he has any drawings that might help restorers, we will see.
I have added an article to the Newsletter, it is about repairing a WW. Some terrifying pics of the damage and a step by step guide to the repair. The finished job is perfect. Well done Alan and Nick. I helps to show that no matter how bad, they are repairable, and also that, as in this case, if caught early, the damage can be limited.
Brendan has sent me the updated files for the Map page of the site. I hope to upload them tonight. This will bring the map up to about October last year. Owners are joining so fast now that it is getting to be a full time job for John Stevens!
My washing machine is working away at the moment, with dock lines and dodgers going round and round. A quick wash every year has really meant that all my halyards, sail covers, the spray hood and all the lines, have survived nearly 20 years looking like new, well nearly! (30 degrees synthetic cycle if you have never tried it...) I find the stitching on covers is the weak link, down to U.V. light I guess, and they have to be re-stitched every now and again.
I also am going to load the sails into my van shortly and ship them off to Lonton and Grays at Burnham on Crouch for a valet. After 19 years and 18 seasons use they are still good as a result. At the price of a new set, I hope they remain good for a while longer! A stitch in time and all that!
I am making enquiries of a local company that supplies paint. I am hoping they can supply me with the right colour green for my topsides, at a lot less than a marine company are asking. will let you all know if anything comes of it. Blowed if I was wanting to pay £150! (Well it is a very bright green!).
John
P.S. Just come back and added all the rest of the pics of the years meets to the Newsletter.
Earls Court 26th to 30th November

Thursday 27th November 2008.
Last night 11 of us enjoyed a meal at Danbury, and several phoned at the last minute to say they were going to come, but could not make it, never mind, see you next year, at the next one.
This turned into a bit of an occasion, as John and Ann announced they had finalised the sale of their place here and were moving to their holiday home in France as of the 2nd of December, we wish them all the luck in the world, a very nice couple. Their Eventide is still in the UK and the yard is finishing of the last bits, the rigger and sail maker sorting out the rigging, then they hope to pop back in the summer and use it and join us on the Blackwater.
We have had yet another Eventide owner join us, from Australia, welcome Norman. He has a 1965 E 24. Hope to get pics from him.
I had an interesting mail from Leszek asking about rules and regulations regarding boatbuilding and sail boats. I have explained there are none, but it is good practice to build to the inland waterways spec for fuel and motor installations, for safety, also to consider a surveyor to visit every 6 months and to be on call to answer queries. Makes it easier to get insurance later!
I also explained that we do not need to register our boats, unless they are in a harbour that requires it, or inland waters. If you want to spread your wings then you must register on the Small ships Register, but that is easy.... and still cheap.
Long may it continue to be thus!
Went back for another look, as I could not find the page for renewals... there is not one, but I found the application for also had renewals on it, so it might be useful to others, must check the date on mine....
SSR Application and renewal form
Went down to visit my boat today, pat her transom! I have removed the last bits of electronics to a safe warm place for the winter, checked all the rigging top to bottom and given it a clean bill of health again. Ideal opportunity, but how many do?
My rigging is 6mm for the most part and maybe oversize, but it has done 18 seasons afloat and been on her 19 years. Stainless has a fatigue problem, in that, especially in a boat stored ashore with the mast and rigging thrumming all winter, it can crack a wire, especially near a terminal. I always lower mine for trailing and storage. It is not easy to check every strand, but the vulnerable ones are the outer ones, any sign of a strand parting, condemn it. I bought a reel of 6mm wire a few years back for the day I have to replace mine, now I can put that day off for another year....
Off to reply to the latest enrolment,
Regards,
John
Wednesday 26th November 2008.
Tonight is the last evening that we will meet at Danbury this year, do pop along, to the Bell pub, Main Road, Danbury. I have heard from quite a few occasional visitors who are intending on being there, could be a bumper night. Please ring on 01621 778859 if you want to join us for a meal, Simon and Chrissie like to know for catering...
Been a busy weekend, we have had family to stay, and when I got back to the P.C. I have found loads of mail.
I have added an Eventide 26 to the for Sale page, added another to the Restorers page. added captions to a mystery WW on the Gallery and a new link to another website on the links page. in addition I have sent out 2 more CD's and have had an enquiry for another. Some nice donations in with the requests for CD's too, thank you.
Yesterday I sent out a burgee that one luck owner will get in about a months time! No it's not slow post, think about it!
Have a look at the new pics on the Restorers page. Osprey, Iona and Saorise
John and Brendan have been working away at the Map pages and have a new edition to pass to me, maybe later today, so with any luck the map will be updated soon. We are still running about 9 month behind, as there is just such a volume of information to be added to the database. John is on it though!
I have been sorting all my halyards and covers, ready for the washing machine, so I can pack them away neatly in boxes in my garage for next spring. I will be sorting out my work list and getting cracking on a few jobs shortly, hope you are safely hauled out if you are in the UK.
All for now, hope to see a few of you tonight,
John
Saturday 22nd November 2008
3 degrees outside and threatening snow. Throw another log on the fire! Time to do a bit of editing, so I have added a page to the Newsletter, added boats to the MG page the GH page, the Senior and the WW pages of the Gallery, added a Senior to the For Sale page and a new link on the links page, of one of our members sites, an artist. some very atmospheric sailing paintings.
I have welcomed three more enrolments, Dick in The States who is contemplating building an Eventide, he wants the CD, Alex in Wirral, whose Senior is up for sale as he is looking at Eventides, and Mike Evans in Swansea with an unnamed Steel Eventide.
I have just seen there is another enrolment in, hang on Cy, I will be with you shortly!
Again it is good to welcome back owners who were once members of the old eoa.
I have had a nice letter from Tony in Dublin, with a donation for the Eventide CD, in the post Monday Tony!. He is helping his father finish his Eventide 'Osprey' I will be adding pics of her to the Eventide page soon. She is a beauty! He needs the CD for the sail plan as his paper sheets have fallen apart over the years.. Now he can make as many paper copies as he likes!
Look forward to logs from the other side of the world, after all, it is summer there.
John
PS. It has been pointed out to me that I should not be asking for logs and in the same breath throwing them on the fire! Never thought of that!
Tuesday 18th November 2008.
Well Fiddler's Green is ashore for the winter. We spent all day nearly waiting for a new super yacht to vacate the haul out crane... though we were booked for 10am,.... money talks....
At 1415 we were in the slings and being power washed, by 1500 on the trailer and by 1645 all sorted, we had lowered and stowed mast and rigging, bolted boat to trailer by her bilge keels and hitched to the brother in law's Discovery. We try to avoid towing after dark and sods law dictated we meet a bus in one of the narrow lanes, on a bend! A tight squeeze! She is now all tucked up in her barn for the winter and I am sorting out the job list already.... 2 Pot Bright green paint, top of the list!
Good thing is not a barnacle on the hull, nor any growth, just slime, that washed off easily. Thanks again to Marclear. A cluster of barnacles had decided the prop was a good place to live again this year, so more polishing needed to make it slipperier than ever next year!
Have just sat down to catch up on the days mail, Seagulls and Eventiders. There has been a rush of pics in to the Eventiders in the past few days, Alex's Senior, Jon's Waterwitch in Oz and Denis Maddens Eventide in Dublin. In addition pics in from Jonathon and Jane of Athaena and several more enrolments. Thanks all.
I will try and get back to you all in next couple of days.
With the weather set to turn cold this weekend, I for one am pleased to be out now, though I always hanker to hold on for another week or so, just in case the weather is kind. However if you are still afloat and are considering sailing, be extra careful, wrap up warm and if there is frost on deck wash it off with salt water, to deter it reforming!
I was very fortunate last week to pick up a job lot of old Yachting Monthly's, 1973/4/5 and 6 so far. In them I have found write ups on several MG designs, the Frances Drake the Barrier Reef and logs from Iota, the WW lee-boarder, that sailed round the world, to mention just a few. They will all find their way onto the site in due course, with a nod to Y.M. of course.! That will keep me busy these dark winter evenings....as if I need to be kept busy... 'Dull it isn't' was the advert.....
Good sailing, to all those in the southern hemisphere!
John
Saturday 15th November 2008.
Well that was the quickest I sold anything from the site! I advertised a trailer and 3 days later it was seen, a week later I am paid and the new owner has just towed it away. Delighted to say the new owner is someone I have known for many years and though not an owner, he drops into the site every week or so because he enjoys it. Paid off for him too.
I have had a couple more enrolments, Onur who was apparently a member of the old eoa and has come over to us and Clive who is interested in building an Eventide and has just asked about the CD's. I have also send out another Eventide CD to an owner who is rigging his after restoration, and the latest mails are from Tony Madden, who's father Denis has been building his Eventide for more years than he cares to recall and his old plans have dropped to bits!
He has sent me a raft of pictures that will be added to the Eventide page ASAP. the boat, Osprey of Dublin, is the most beautifully carved and decorated Eventide I have even seen, a floating bit of art!
got down to my boat at HW yesterday, so the heavy gear came off without a struggle up the brow! the weather today has been quite spring like, shame to have striped her out, or I could have snuck out for a sail... In stead I have just shifted 3/4 ton of gravel and made a reed bed water filtration system for our house. Job finished, all planted up and now I am off for a shower!
Just one last item, we were invited out last night to a charity meal, not the BBC 'Children in Need' but 'CLIMB'. A charity that supports children with inherited Metabolic diseases. I don't know if you have heard, but there is a retired fireman, Colin Snook, walking the coastline of the UK. Yesterday he walked from Bradwell to Burnham, where another couple put him up for the night on their houseboat. He is heading south to complete his trip in a months time at Bognor.
Linda and Peter invited a select band and we were pleased to be included, for an Italian meal and chance to meet Colin. Not only was the meal and company great, but we were so humbled by this valiant chap, who, at the age of 70 plus, was walking to raise money for the cause. All because he met one of these children and was so impressed. We raised over £170.
(Metabolic disorders come about when the two parents carry rare genetic disorders, that no one would be aware of, and the child inherits it, with disastrous results. We all could be carriers, but if our partner is as well......)
You can find out more about Colin's walk and the cause he is collecting for here... Climb
John
Wednesday 12th November 2008.
I spent a few hours today dropping sails and stripping my mast of ropes etc. Chatting to a couple of fellow owners who were doing the same thing they all told me it was their worst season. I got to thinking about it and realised I had actually managed to get quite a few days sailing in, because I had been able to grab days during the week. So though it has been a really bad season, it was not a wash out. If you go to the new newsletter, where I am adding pics and a few words about some of the seasons trips, you will see acres of blue sky and oceans of blue... Am I the eternal optimist??
The Earls Court Boat show is back on, I think I will be tempted again. I certainly will not be going back to that other soulless place in the east end of London again....
Another new enrolment this week, and John Stevens has updated the numbers again for me, 765 now, or is that 766 with the new one!
I have also added a nice looking GH 31 to the For Sale page The owner bought it in good faith but has found subsequently that there is rot in the hull that has to be tackled, sadly beyond him, so is open to offers.... Could be a lot of work, but then a nice ship at the end of it.
Yesterday I said that I thought I had sold the trailer I had advertised 3 days before, now I have a second bidder if the first fails, (which I am certain it will not, as he has arranged to pick it up Saturday!) The power of the EOG web site!
Off to throw another log on the fire!
John
Monday 10th November 2008.
It is that sad time of year when I start to ferry gear ashore. Yesterday, with F10 storms forecast we went down and shifted the first load. Have to time it better though, the pontoons were a long way below the shore and it was a stiff climb up with the bags.. I will do the dinghy, life raft and outboard at HW!
Sat at home with the rain lashing at the windows today I have been warmed by the pictures and memories I have been adding to the Newsletter. Although the weather has been foul most of the year, I am pleased to say the days it has been nice, have mostly, been great sailing days.
I will continue to add pics and write ups of the trips we have made, but what about you? Have you a few pics and a write up we can add.? We need your contributions. Any tips or hints to add to the ever bulging pages of the site? Look forward to hearing from you.
Have just welcomed another new enrolment, a Dr. in Australia, Welcome Ian.
I advertised a 4 wheel braked trailer Friday. Today, I think it is sold! I am amazed sometimes at the number of items that sell quickly from the site.... Have you any items for sale? On the other hand we occasionally hear from people who have tried to buy items, only to find they have been sold. Please let us know if you sell. we do not badger you for a donation because it is sold, that is up to you. Please don't be shy about telling us how successful the page is!
Off to give a talk tomorrow, about my work, seems word of my little talks is spreading, another little contribution to the London Lifeboats, and this time I get dinner too!
John
Wednesday 5th November 2008.
Remember remember......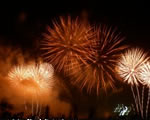 Have a safe one, no parachute flares now!
Time was, 20 years ago, that I would acquire a collection of old time expired red flares, parachute rockets etc to let off on guy Fawkes night at my sister and brother in law's farm bonfire.... . Would put on an impressive display! I have also seen a lot of duds and some plain dangerous! One rocket shot up 30 ft into the air, then exploded! Fortunately no damage or injury, but when you realise there is a metal tube inside, that goes up, it could have been nasty. Others went up the 1000 ft or so, then plummeted to earth when the parachutes failed. Off over the fields we would go with a bucket of water, just in case... the red flare part would burn for another 30 seconds or so...
The number that simply failed and were dropped into the nearby bucket of water....
All this is really just to say, if you have any flares over 5 years old, take them into the C.G. for safe disposal. (I know it says 3 years on them, but I was assured when I did the flares demonstrator course at Pains Wessex, 25 years ago, that they were good for 5.)
In the past few days another 2 have joined, welcome to David, a professional seaman/fisherman in Caithness, wishing to retire to sail an Eventide, wise move sir! Also To Ian in Kent restoring a Lone Gull I. Hope to see pics soon.
I have had pics in from Kent and Canada, see the restorers pages for John's 3 tonner and the WW page, for the latest stunning pics of 'Tikiti'
We have had a generous donation from the Dutton family for our assistance in the sale of 'Solest', hope the new owner gets in touch.
Hope also the replacement CD got to Gerrit in Switzerland...
With the evenings really drawing in here and good days few and far between, OK the weekend looks good!, Time to haul out and start on that list of jobs... How many grease their sea cocks and double check the rigging? all part of the pride of ownership we have undertaken... Hope you work list is not a long one.
OK, over to you southern hemisphere sailors, till March, send in those sailing pics and logs!
Off to organise the boat haul out, John
Friday 31stOctober 2008.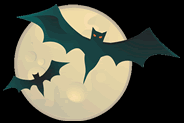 Have a spooky Halloween!

As promised I am attaching the pics of my old van. many of you have enquired about her during her long refit..

. She is new from the tyres up, or as good as new! It has taken a lot longer than anticipated, and cost twice as much, but the end result is well worth it, I feel. She is in better condition now that when she left the factory 40 years ago! Like our boats, she is repairable.

Maddy, the 'moggy' should be good for another 40 years.!

Have to extend apologies to Gerrit in Switzerland who says the CD I sent him was blank! Oppps! Another already on it's way. However I am now wondering where the Riptide CD went... I know I checked it after recording, and before I placed a label on it... But where is it? Not on my desk.... If you were one of those I sent CD's out to in the past week or so, put me out of my misery will you , if you found an extra one! I don't want to think I'm losing the plot!

Mind you if you see the help I get it, might have been carried off anywhere....

Not even room for the keyboard on my desk sometimes!
And a a last note today, for those thinking I have gone pagan, (more than normal!) remember, tomorrow is 'All Saints Day'!
John
Thursday 30th October 2008.
Last night it was good to welcome Brendan back to Danbury, along with the other eight of us. We had apologies from John, Mavis and Brian and Mike and a few others have rung to say they would be making the effort for the last evening of the year there in November. Could be a bumper night.
The Bell has had another part of it's ongoing make over finished, with the internal decor brightened and the installation of two bubbly barmaids! Charlie and Kim. Simon and Chrissie were in the kitchen most of the evening. We had a very warm welcome as always. The conversation ranged from varnish to Barn conversions and rigging to Cats! Come along and have a meal with us!
It has been great in the past month to put more owners in touch with others, ex owners, or those who once crewed, have also been in touch and are so pleased when we can tell them their boat is still being enjoyed, even better, if we can get the owner to contact a long lost crew.
I have also been able to help out a boat builder with history and a sail number, for a boat he is restoring. Expect that will appear on our 'For Sale' pages when it is finished. He is also working on a Steel riptide and will be sending in details of the renovation and repair to that. will be of interest to anyone thinking of building in steel.
Have had a couple of pleasant conversations with people I knew way back in the old association days, pleased they are back in touch.
I have sent out more CD's Riptide Senior and WW, in the past few days. We have also had more join, Andrew with a Senior and Peter with a the most unusual Eventide I have heard of recently, rigged as a gaff yawl! Pic going on the pages soon!
John Stevens found a Barbican for sale recently with a different keel configuration. Not bilge nor centreboard, but long keel. Is this the bilge keeler without the plates does anyone know...
We are also trying to track down the builder of the GRP Medusa 25, 'FI Developments'? Anyone know any more about them or the Class. It was a GRP version of the Eventide 24, round bilge. A brochure would be great...
I have now started the 11th edition of our newsletter, at the moment it is empty.... OK I do have a couple of articles in the pipeline to type out, but I would love to hear from you if you have a log of a trip, in one of our boats please!, or any tips that you feel might benefit others. Pics as Jpg files, small ones 250kb or less and logs in word are great, but send pics separate as they are sometimes difficult to extract from a word doc... (for me anyway!)
Look forward to hearing from you.
John
Post Script.
I have just checked disc I saved the site onto yesterday, 998Mb! Will soon be upgrading to a larger space! This has got to be one of the largest sailing club or group sites in the world surely... Keep sending the info and pics in!
Saturday 25th October 2008.
Well our Trafalgar cruise went extremely well. The weather was kind to us and though we did not venture far, we had some good sailing. Bumped into Doug, with Alan and Nick, who were helping with Doug's mast. The varnish is now gleaming again!
On the 21st, Tuesday, Trafalgar Day, we sailed out in a brisk NW and whisked into the Colne. we motored up to Wivenhoe in the failing breeze and just drifted back to the Pyefleet before dark. I thought I recognised the shape of the only other boat's stern I saw anchored there. Yes, in the morning, it was 'Golden Morn'! the GH 31. They were doing the same sort of thing but heading different ways, we left them to check out the new wind turbines going up on the Gunfleet, there were 4 bases in when we left... before a great sail right into Tollesbury, where I spent a day grovelling in the mud changing the riser chain on my creek mooring. (available for anyone to use, by arrangement, it's a half half tide mud mooring, well marked, 'Fiddler's Green'!...)
We finished off Friday with a run up the Blackwater and back, the only sail on the horizon much of the time... The weather was better than it was much of the summer! There will be a full write up in the next Newsletter of course, with pics!
Suffice to say I was really pleased with my few days away, the boat behaved impeccably of course.
Whilst I was away there have been a further 3 enrolments! More boats coming forward. Welcome to Edward Crawford, Gerrit Stoffers, interested in the Riptide, and to Peter Hinton with an Eventide 26.
There have also been several requests for info on the CD's and in the post, cheques and a PayPal payment, so I will be busy burning CD's later.
We have also had a request to poll members on our forum from Classic Boat, who will be posing a question on there shortly, do have a look and give your views. If you have not already booked onto the forum please have a go, it takes but a moment to register on it, then you can join in the discussions.
I also have a request for a burgee, another to go out in the post Monday.
Next Wednesday is Danbury night, hope to see a few of you at the Bell at 8pm for a meal and a chat! Hope to turn up in my newly sign written and restored moggy, she looks a picture!
Tomorrow is walk in the woods day, to gather seeds, so if it looks too wet and windy for a sail, come along to Hazeleigh Woods. More details further down the page.
Enough for now, time to change all the clocks!
John
Monday 20th October 2008.
The trees outside are bent double and there is a gale warning for Thames, so we are not going anywhere today! Hope to set off tomorrow for a 'gentle' creep round the Blackwater and Colne. This depression should be gone by morning and the forecast is not too bad, for October!
Another enrolment, Bo in Denmark with a Kylix 33. Built in 'sandwich ply'? Will have to find out more about this one... Will be contacting Bo later..
There have been several requests for CD's and when I return I expect there will be letters awaiting me and more donations to the EOG.
I have just paid for the years web space and e-mail, total of £130 approx. The little donations from those who sell via the site and for CD's keeps us solvent.
I was interviewed on the local radio last weekend, for the seed gathering event next week, already had an old friend contact me having heard it. Small world. John Hopthrow has offered me a Dutch elm resistant Elm as well, or cuttings from one, thanks John, interesting. A couple of other members have seen or heard what we get up to in TWIG, and have donated seedlings, thanks folks they are in the tree nursery awaiting the day we get the green light for our wood. http://www.twigs.org.uk
I should have been out sailing at the weekend, the weather was perfect, but I had a serious task to perform. I got my Morris Minor Van back after over 10 months in the restorers garage. I had to sort all the final electrics and get her snugged down in her garage again, that kept me busy.... She is booked for the sign writing and then it will be a photo shoot! Only then will you get to see her unless you go to Danbury at the end of the month, when she may well be on show!!
Off to catch the flower pots blowing round the garden... hope this does die down by tomorrow...
Back in a few days, see you on the river!
John
Thursday 16th October 2008.
Managed to get all the local children back to the school before the weather broke, loads of seeds potted up and all taken off home to their parents. Nice thing was how many remembered what to look for and how to test their seeds, and also how many had young trees they were caring for at home from previous years. Roll on woodland planting... Sadly this had been a bad year for oaks, not many viable seeds, down to our poor season, not just us sailors suffered!
Had a few more enrolments, Walter Mills, who has now sold his Steel Riptide, advertised on the site. Michael in NY State and John in Yorkshire, both the latter looking to buy or build...
We have heard from the new owner of Molly Jade, the Steel Eventide on Skye, she is undergoing a refit this winter and he may be offering her out to members next year, fancy a sail in the outer Hebrides?? From our visit last year it is a beautiful unspoilt landscape of sheltered anchorages and islands. Great cruising grounds...
Ed Morse is really pleased to be in contact with the new owner of his fathers GH and Brian in Malta has just seen the new information I posted on the GH page of the gallery, and is amazed to see it is his boat featured in the GH31 leaflet!
I have added a little more to the Newsletter, a postscript from David re his electric mast lowering and raising gear. It is now time to start a new edition so I will be making the blank pages up shortly and await your entries!
I have added pics to the GH page, the WW page and the MG pages of the gallery
I hope to sail off Sunday for a few days, it does not look brilliant at the moment, but what the heck, we will not be going far!
Off to pick up my old Morris Minor Van tomorrow, 11 months after it went in for total refurbishing. I am looking forward to having her back! I have been working on many parts of her during the past months, ready for them to be refitted, she also sports a lot of replaced parts and in many ways is in better order that when she left the factory 40 years and 1 month ago! Hope she gives many more years happy motoring, just listen out for the burble of that exhaust..... She has to have her sign writing redone of course, and when she has done she will be posing for pictures!
That's all for now, grab a sail while you can!
John
Tuesday 14th October 2008.
Well the weather of late has been terrific, though Sundays fog kept a few boats on their moorings. I had an errand to run Sunday, involving 1.5 tons of old Seagulls, so I missed the drifting that started once the fog lifted... Hope you got out there.
This week is Seed Gathering week and, though there are not many seeds about, it has been great weather for the children, but sadly it is now raining and though the forecasters are still predicting high pressure for a few days, I doubt it will extend till we set off for a short cruise Sunday. We will see.
Heard from Sid of the Riptide 'Ramillies' fame, he is recovering from his surgery and has the boat ready for an early start next year. It has to be better than this season!
This week I have enroled another five members, John in Whitby looking to acquire one of ours, James in Bradford, determined to build a WW or Riptide, Michael in Florida with the GH 31 Nancy Dawson, Valerie with the Eventide Hellen May and Ambrosio in Italy, interested in one of Colin Faggetters designs. welcome all.
This brings our enroled membership to over 750!
I have also received requests for several CD's that will be in the post tomorrow! The Senior is very popular!
Ian of the WW Mintaka and Michael of the GH Nancy Dawson have sent some great pics to add to the gallery, will be posted very soon..
I had a request a week back for any whereabouts of GH Pelican, well thanks to John Stevens we have been able to put the former owner in touch with the present owner. Both are in the States.
We have now received scanned copies of the GH 28 brochure, that I will be adding to the GH page soon! Thanks Mike.
I have also received a very nice letter of appreciation from a member, nice to be appreciated Alex.
Off to collect seeds in the rain tomorrow, but it will be fun!
If anyone is interested in a Seed gathering walk near Maldon, I include a notice about it here!
*******************************************
SEED GATHERING SUNDAY, 26th October 10am – 2pm.
You are invited to join us for a walk in
HAZELEIGH WOOD, LODGE ROAD, HAZELEIGH.
(Follow small signs on left of A414 between Maldon's Morrison's and Woodham Mortimer Roundabouts)
Come and enjoy a stroll through this normally closed, private woodland in association with Essex Arb, and TWIG, discover it's wildlife, see how the wood is managed and charcoal made with the owners, John and Maureen.
On your walk collect seeds, that you can grow yourself, and or pass to TWIG to help stock the new community woodland. TWIG members will be on hand to help identify trees and explain their project.
On hand to answer any questions you may have on planting or caring for trees, will be experts from Essex Arb. A company that offers total tree solutions..
Bring the children and your friends for a unique opportunity to enjoy a walk in the woods and support TWIG.
For more contact us on either 01621 778859 or 0771 5556133.
John Williams. Chairman TWIG
Come and kick up leaves with us!
John
Thursday 9th October 2008.
I sneaked out for a days sailing today, the weather was perfect! We drifted on a lazy tide for the morning, lunched and sailed the anchor out from a tiny Essex creek, gently sailed round in ever decreasing circles for another 4 or 5 hours before reluctantly motoring back to base. Heard 'Serenity', the Eventide 26 on the VHF and also the GH 'Proteus'. Seems us Eventiders were all of like mind, enjoy the weather whilst it lasts! Only a couple of dozen sails on the horizon all day!
Returning to the PC tonight, I find a flurry of new enrolments!
Welcome to Richard Morgan in Florida with his GH 31, Pics to follow! To Valerie Page in Brighton with her Eventide, and to Ambrosio in Pisa, Italy, very interested in one of Colin Faggetters drawings.
Add to that the few I replied to yesterday, Thomas in Kentucky, signing up as a 'friend' and Mark Thomas, also a 'Friend'. Mark was the chap who designed our Database Managers database! Also to David Dorn of Glastonbuy... no I did not misspell it, fooled me too, it is in the USA! He is interested in the Senior. And to Stephen Woodford of the Isle of Wight, also interested in the Senior.. I feel a rush of CD's coming on!
That makes another seven in as many days!
I have also added an advisor, Adrian Cox, son of former Eventide owners and now looking for an Eventide of his own, he is willing to answer queries about marine diesels. Welcome aboard Adrian!
We are receiving praise from many for the site, a lot of grateful people out there taking advantage of all those great pictures you send in, well done.
One of the nice things about coordinating these pages, is the occasional contact with a former owner, so pleased to find a cherished boat is in safe hands. This week I had one such call from Norman, the former owner of 'Cirra'. I have been able to put him in touch with Mike who is restoring her. Norman and I spent 30 minutes chatting on the phone, he had many tales to tell! He also has the missing GH28 sales leaflet, which I hope will soon be able to be scanned and published on the GH page, to add to all the great info we now have there...
I am intending to spend a few days aboard 'Fiddler's Green' later this month. Leaving Bradwell the 18th or 19th for a few days on the Blackwater and Colne, to wind down for the end of the season, anyone else coming for an autumnal cruise?
Got to finish reseeding the lawn tomorrow to pay for today, but not a bad trade...
John
Saturday 4th October 2008.
Well, today was a still and frosty morning for the first time this autumn and the last straggling swallows have flown. The Blackwater had a few sails on it this morning, drifting in the sun, but I hope they all made it back before late afternoon, as it was blowing well by then. Tonight we have gales and Flood warnings with torrential rain. Already we are knee deep in rust coloured leaves at the cottage! The Season of falling leaves is upon us.... and I have to barrow loads of topsoil round the garden and repair the lawns after our excavations. At least I can do it in the wind and rain!
Hope for a few calm and frosty days and to get out afloat, before we lay up.... am aiming on the 18th for a few days.....
Had a glitch on the e-mails this week, seem to have effected a few people. The mailbox was full. I have emptied it, but still people were reporting problems. It now transpires there was a server glitch. all OK now, but if your mail to us bounced, please try again.
Only one new enrolment in the last couple of days, welcome to Richard who wants to get hold of a copy of one or more of our CD's.
I have a boat to add to the For Sale Page, a Bawley, berthed at Leigh! Will get the advert on ASAP!
John
Tuesday 30th September 2008.
My attention has been drawn to the counter on the home page by John Stevens, 110k plus. I had not noticed. With more members every week I am not surprised really, your input makes it a great place to come for information and news, keep it up!
This came in this afternoon from our friends at the PLA...
Media
Release
30 September 2008
Public meeting about the Thames
The Port of London Authority is organising a public meeting on 6 October - giving people an opportunity to discuss current and future matters concerning the Thames.
The meeting - entitled 'Your tidal Thames - today and tomorrow' - is organised by the Port of London Authority (PLA). PLA chief executive, Richard Everitt and chief harbour master, David Snelson will both be present to begin the discussion and to answer questions.
The meeting will be on Monday 6 October 2008 at 6.30pm at the Island Yacht Club, The Club House, Point Road, Canvey Island SS8 7TX.
It is open to anyone interested in the River Thames and the work of the PLA. There will be a full opportunity to ask questions; raise any matters of concern; and for general discussion.
Commenting, PLA chief executive Richard Everitt said:
"This meeting will discuss our continuing work to improve the River and is an opportunity for us to listen to people's concerns, thoughts and ideas. It will be of interest to the many local people who care about the Thames today and into the future."
More information from: Martin Garside, Port of London Authority, Tel: 01474 562366. Email: martin.garside@pola.co.uk
Notes to Editors:
The Port of London Authority (PLA) is responsible for navigational safety and related matters on 150km (95 miles) of the tidal Thames from the sea to Teddington
John
Monday 29th September 2008.
The last stragglers were flying over us yesterday as we sailed quietly down the Blackwater. I thought all the swallows had gone a week back, but this lot must have better weather information, for it has been the best this year. Today the sun is still hot and there is still that promise, but the sky tells of coming rain, so we have to sit back and wait a bit for another day like yesterday. Strange thing, as we sailed in we were the only sail to be seen on the Blackwater.... Where were you all?
Over the last few days we have had more join us Ian with the WW 'Mintaka', a boat with an interesting history, she was built in Rhodesia... Richard with the very smart GH 'Francis Fletcher' and another Richard, in Germany, who had a set of Riptide drawings from me years ago, and who is joining us to get the CD and get on with the wood work.! More power to the elbow Richard.
In the post over the weekend arrived a CD from Luke Hawkins, he had scanned the Steel WW drawings himself, to save us the money and sent them in. Many thanks Luke. These will be added to the WW CD.
We now have a complete collection of every Y.M. design drawing, all the Colin Faggetter ones and a few MG designs as well, the Tidewater/Bluewater, the Good Hope/ Barrier Reef, and a few odd sheets showing the GH 31 wheelhouse.. All of these we make available to members at cost. We send out CD's all over the world, hopefully we will get the feedback from restorers and builders in time.
A plea to any owner of a Fin keel Senior. We need dimensions and pics to add to the CD. a few prospective builders are asking about the option....
We are always on the lookout for other MG designs, there was a promise of some from Italy, but so far.... We hope that by making these drawings available, many boats might be properly restored, or in the case of some designs new boats will be built.
If you have an old set of drawings for any of the MG designs not already mentioned, or a brochure form a builder etc, we would be pleased to add them to the list.
I do have a few pages from old magazines to scan and add to the pages. They were sent in by John Hopthrow and are off some of the more obscure MG designs. will help anyone trying to figure out sail plans and rig options I hope.
Not so many at Danbury last week, lots of 'apologies', maybe more next month.
I hope to have a few days out on the Blackwater, when the weather is settled, sometime in October, will announce the dates if you are still afloat and fancy a gentle sail.... Might even have the dinghy I have been working on finished, with the sails....
All for now,
John
Tuesday 23rd September 2008.
I have just added 3 jpg files to the WW pages on the gallery and to the WW specs page. They are the missing WW in steel sheets that had eluded us for 5 years! Many thanks to Luke for the mailed files. With his drawings and those of Walter's, complete with notes, we now have enough for anyone contemplating the building either a WW or Riptide in Steel. I am still hopeful that Rachael will come up with a builders guide whilst she builds her Riptide too. All of this will be a great help to those restoring, repairing or contemplating building. Thank you to all!
Luke is sending some paper copies for me to scan as pdf files to add to the CD, I will announce that later.
I was able to extract the text and pics from Robins log and add it to the Newsletter. We now have two chapters about Sailing in Africa! Makes interesting reading. We have our fingers crossed for Zimbabwe....
We have had a plea from the Philippines for pics or specs of the deepened bilge keel Senior and the fin Keel Senior. We know there are a lot of you out there, can you send in pics and drawings please?
We could add them to the Senior CD as well. Along with the nice 3D drawing of the Senior framing for stitch and glue. Thanks Lorenzo.
I also added a few pics on the MG designs page, of 'Olive Mary' Now celebrating her 77th birthday!
Enough for now, back to the day job, the Seagulls are calling....
John
Monday 22nd September 2008.
Well summer is officially over, at least as far as the swallows say, thousands flew over the cottage Friday evening, all heading south for the winter. so what do they know? Saturday and Sunday saw a couple of wonderful hot days, I even caught the sun.. but sadly not on the boat, we were installing a new 'Water Treatment Unit' (sewage system to you and me!) The garden looked like a 1st WW movie set for a day, now all restored, almost, and we have the sweetest outlet pipes in the area!
Am taking a day off Seagulls today, just too knackered after the weekend.. so sitting catching up on EOG work....
We have had another 2 new members and I have been in contact with some old friends, now 'Friends of the EOG', ex secretaries, Jim and Ester Smith of 'Neptune's Neried' fame. They have an Eventide spinnaker to sell, almost unused.. £75! Will be on the Bits for sale page shortly, a picture is on it's way.
I had a great call from Luke Hawkins yesterday, he is a 'Friend' he has found a pristine, un marked and sadly unused, set of steel WW drawings. What with these, (he is sending them in) and the ones with notes from Walter, we will have about all we need to allow builders to set about construction in steel for the WW and Riptide. Will announce when the new WW CD available.
I have just recorded another 4 CD's to send off later today and we have details sent in of one of our new 'friends' websites, to add to the Advisors and links pages, Stuart is a surveyor, working out of the Hamble area.
Robin in Zimbabwe has sent in a great article that I will try to get onto the Newsletter today, good reading Robin... It is a pdf file, so that might be interesting!
Hoping to escape out on the boat later this week and have just seen the 'long distance ' forecast for the weekend.. Yippee.. What do swallows know anyway? Just because we have passed the equinox.....
see you on the river,
John
Friday 19th September 2008.

This fantastic picture was taken by Nigel Seary as we left the Pye End buoy last Sunday morning. Look closely and you will see a boat in the picture. Sadly it was not me! Since the weekend the weather has been brilliant, has summer arrived!
Sadly I will not be afloat this weekend, I am up to my ears in a building project at home, a new water treatment plant installation, so vaguely water based!
Welcome to another two new members Lorenzo in the Philippines with a Senior and Lawrence in Australia wanting to build a Senior!
I am off to get the last 3 sheets of drawings scanned next week, the Steel WW. then we have a full house. We are now searching out old copies of some of the other MG drawings to add them to the library and make them available to all. Have you an old set or even part of a set of drawings .....
All for now, busy in the garden for the next few days.......
John
Wednesday 17th September 2008.
Sorry to be so long coming back after the BBQ weekend.. Bet you all want to know if we actually got there this year...

Yes we made it. 'Right E Oh' was the host boat and 'Otteau' sailed in company with us to the venue. The weather was great. perhaps not enough wind on the Saturday, (who would have thought we would say that this year!) and we had to motor/sail a lot of the way, but it was warm and sunny. On the way back we had a sparkling sail in a NE F4, later to become F5/6 when we were safely back in the Blackwater.
We opted out of the beach excursion, though Nigel and Heidi had to walk the dogs of course. The pic above courtesy of Nigel!
We also witnessed a magnificent sunrise the next morning as we approached the Pye End buoy.

'Fiddler's Green' at Sunrise, again courtesy of Nigel.

'Otteau' Sailing fast on the return trip.
There will be a full write up in the Newsletter later. Suffice to say we thought it a good weekend, sadly several members who were hoping to attend could not, for various reasons. Next trip in company will be the end of season cruise in the Blackwater, Colne areas in October.
We have had a flurry of new members in the past week, seven to be precise!! Welcome to Chris with the Steel Eventide, 'The Mermaid of the Dark Knight' (Ex Molly Jade.) John in Canada about to start a modern clinker ply 3 Tonner. Stuart in Southampton, a naval surveyor, Jonathon in Australia with the WW 'My Morning Star', Gerry with the Lone Gull II 'Ivory Gull'. He is after information about the sail areas on a standard Lone Gull II, info that we do not have at present, has anyone a brochure?? and Adrian who's parents sailed the Eventide 24 'Therapist' from Portchester years ago and who is considering purchasing an Eventide 26! Lastly, Dwayne in N.Z. with the Senior 'Cydaq', he has also sent a couple of pictures for me to add. Welcome all.
I have also some pics to add of 'Olive Mary' an MG design that is celebrating her 77th birthday!
I also had a call from someone researching the Eventide 'Blue Dancer' that is offered to a new owner, free, on the site. Sadly Neil the phone number I have for you does not work, so if you read this get back in touch.
Enough for now, will add pics when I can, and the kittens permit.. (had to retype half this page as they ran right over the keyboard!)
Back to the day job, lots of Seagulls to sort.
John
Saturday 13th September 2008.
Well the weather looks good for the Walton BBQ, first time in years, see you off Bradwell/the Nass at noon to catch the tide.
John
Tuesday 9th September 2008.
Just added another member, a friend whose parents sailed the WW 'Pile Cap' round the world!
Welcome Alec.
I have also heard from the owner of the mould for the 'Lone gull II' It is still for sale, £950...
Bit rich for me! However if there were a number of interested parties willing to split the cost, and have some means of moving 4.5 tons of GRP and timber, and storing it.... contact us and we will put you all together. who knows a new generation of 28ft MG boats might appear!
If a complete MG classic is more up your street, look at the 'For Sale 'Pages. I have just added 'Rawanah' a 35ft double ender that starred in a chapter of one of MG's books. Got to admaire the colour scheme... where have I seen that before....?
I will also be adding a couple of friends boats to the Gallery, including the 'other' Fiddler's Green'!
Sad to report that David Cooper is not going to launch 'Moonbeam' this year after all, his lad had an accident and hurt his back, so all put off till next year, when the sun will shine.....
Have some more pics to add to the John Humby page on the restorers section too...
Off to do that now!
Down to mine tomorrow to replace the water injection bend and clean out the engine bay...
Hope to see you afloat for the Walton BBQ this weekend, if the weather is OK!
John
Monday 8th September 2008.
Busy week, family party and I got my van back, albeit briefly. Just to celebrate her 40th birthday. she has been at the renovators for 10 months! She goes back this week for all the snagging to be sorted and the electrics to be finished, then the sign writing again. I will publish a pic or two then.
Had a nice note in from Paul who has sold the Senior 'Compass Rose'.....
bought myself another boat called 'Fiddler's Green'; you'll appreciate that name. She's a Caledonia Yawl, home built in Devon in the late 90s needing re-varnishing and looking after at a really good price... many years ago I'd considered building one of these but never had the room to do it.
Consequently in early August I sold Compass Rose on to another Paul. She was needing some cleaning up and I was finding it difficult to keep abreast of looking after 2 boats. Fiddler's Green is now parked outside my front door on a galvanised 4 wheeled trailer so she's there every night and not 1&1/2 hours away. I'm looking forward to doing the work required on her progressively as and when the weather permits
I'll be keeping an eye on the Eventide website.
Thanks for all the help and info on your website over the years
Nice to be of assistance Paul and what a coincidence in the name. It is now about the 5th I have heard of, but I doubt anyone else got permission from the author of the song, John Connolly, to use the name!
Off to fit my new exhaust water injection bend this week, and raring to go for Saturday. Hope the weather gives us a break, last weekend was atrocious, gales and floods! Again!
A new friend, Alec Clarkson has joined us, his parents sailed their WW 'PileCap' around the world. I met them years ago when they gave us a chat about their travels. I wonder if Brian Collis of Wiltshire is reading this, he was the last known owner in 2000....
Back soon with more,
John
Tuesday 2nd September 2008.
Great news from Alan in Ireland, borer Bee sails again! Alan has sold her to Philippe, and is helping get her shipshape, he has sent a pic of her sailing last week, a grand lady. good to see her in good fettle still.

Good luck to another two who are launching boats this week. David Cooper ex owner of Eventide, now a friend, with a Seamaster 23 sailer. and member Eddie Smith launching his newly acquired Riptide, 'Mystique'
I took the water injection bend off my Beta, it had the neat 6mm hole in it..... I await a new one and hopefully will have it fitted Monday. Fingers crossed for the weather for Walton....
Dougaljo is out of the water, being surveyed re the damage at Bradwell a couple of weeks back. looks as if the cat head will have to come off , but hopefully the pulpit can be repaired in situ.
I spoke at length today with Walter Mills. He built a Steel WW and then a Steel Riptide / Noontide. He has given me a lot of information about the building materials and has promised to send his old set of steel WW drawings, the ones I had drawn 28 years ago and the only drawings we are unable to pass on to members.... He also promises to record his building observations on a tape recorder and will let me type it up for everyone. His stroke might have stopped him working and sailing, but it has not dampened his enthusiasm. Good on you Walter!
I have added some pics to the Riptide page and will be adding some more adverts very shortly. Apparently the 5 tons of Lone Gull II mould are still available if anyone wants to buy it..... One prospective Lone Gull II purchaser was interested.. if more were maybe the cost of transporting and storing the 30ft mould might be feasible....
Enough for now, there is a program about the Wrecks of the Thames on at 2000hrs... wonder if I am on it....
John
Friday 28th August 2008.
Just heard from Eddie Smith that he will be relaunching the Riptide 'Mystique' on the 5th of September. As always refits tend to take a little longer than anticipated, but Eddie is confident that he has made a thorough job of it I am sure. Bob the builder will be pleased to hear the name remains unchanged.
Still not found time to check out my problem on the boat, over the weekend I hope. I am thinking the water feed hose to the water injection elbow is favourite, good if it is as I have a spare hose aboard.
We were out at Danbury last night, but there was only 4 of us. Others were either still out sailing, or on their way home or abroad. September we will see a few more. Food as good as ever though!
Today I visited the vehicle restorer who has had my old Moggy Van in bits for the last 9 months.! She has been stripped to her very last nut and bolt and every tiny part has been repaired or replaced. I have been sourcing parts cleaning, painting and stockpiling them for ages now, she is now very nearly back in one piece and all the parts I have been preparing are going back into her, she looks great! She is resplendent in her new coats of paint and all who have seen her think she is in better condition now than when she left the factory, nearly 40 years ago. well she does have a few modern attributes as well, better brakes, handling and mods to give her 40mpg! We have a birthday party for her in a few days time, September 7th, to celebrate her 40th! I will post a pic when she is back with me.
I have just added a dinghy to the 'For Sale' page, so if you are looking for an inflatable....
Welcome to another member, Lawrence of Queensland, Australia, with the Eventide 26, 'Windward'. I will be replying to you soon Lawrence.
Enough for now,
Back to the day job,
John
Tuesday 26th August 2008.
Well the weather was not as good as we hoped, but it was a load better than it has been, so the West Mersea Meet was declared a success!
Boats attending were WW 'Bonita', GH 'Right E Oh, Eventides, 'Otteau' and 'Fiddler's Green'. Nearby was the Eventide 'Mayna', though they never quite joined us, they said they intended to. Also 'friends' with 'Bombastique'. We went ashore late Saturday afternoon after picking up the moorings allocated to us, as arranged. We enjoyed the greasy pole competition and the stalls ashore, later the BBQ at the Victory and the beach funfair. We stayed to watch the fireworks and contribute to the bucket fund, the fireworks were amazing!
Later that night we had fun in the dinghies getting back as the creek was very short of water and one dinghy at least went aground, another was heading the wrong way and we all had to clamber up the side of our dried out boats... Great amusement all round.
The next day it was supposed to rain, and it did, so all stayed on board relaxing and tidying. At 1700 we met at the Oyster Bar for one of the best meals in a long time. 19 sat down, including visitors by road and friends. That night we dinghied back with less fuss and fun, though one outboard did run out of fuel 10 yard short of home and the occupants had to row!
Monday we were to meet family and take them out for the day, the others were going to have a gentle sail with us, but a F6 came up and with leaden skies we thought again. We left the Strood mooring a little later than planned and of course missed the gut-way between the Strood and the Ray channels, only by 7 metres, but it was enough to ensure we sat there for 4 hours enjoying the antics of the crabbers and the resident seal as we were stern on to the pontoon at West Mersea and just 100 metres from it! Great entertainment.
When we floated, and by now I had a line to a nearby buoy, we gently got under way and headed out into the wind and weather.
Halfway across the Blackwater a cloud of smoke appeared in the companionway and knowing the Coast Guard were on strike today and hearing all the calls for assistance I was determined not to add to the workload. The mess in the engine box was horrible. Every cold water pipe was coated with a layer of greasy black condensation, there was steam and fumes everywhere.
Eventually I realised the exhaust was injecting steam and fumes into the boat. The motor seemed OK and we limped slowly home. I have as yet to clean her up and figure out if it is the water injection fitting or just the water pipe feed above it, I can feel it is not the exhaust hose itself. Will get myself armed with a can of Gunk and get back to her tomorrow!
We ended up with a family meal at the Marina as the daughter brought our kittens back for us. ~they had been creating havoc at her place for the weekend. They now lie exhausted, having emptied my litter bin yet again.
Over the weekend there have been a further enrolments, welcome to Steve the owner of 'Grace' a GH in North Carolina, she was the 'Pelican'.
Danbury tomorrow night don't forget...
Wonder how the first South coast Meet went?
Regards to all
John
Friday 22nd August 2008.
Well all ready for the West Mersea Regatta Meet? The weather tomorrow at least looks fair for all the fun and games. Fun starts at 1430, off the foreshore near the hard, we hope to be on the mooring in the Strood then and be ferrying ashore to watch the races.
Sadly this weekend coincides with another Coastguard 48 hr work to rule, so be extra careful out there! John Stevens has sent this link.
http://www.ybw.com/auto/newsdesk/20080722103357ymnews.html
Pleased to welcome yet another pair of Eventide owners, Rai and Carole, with 'Coralita'. Just had their form in, will be replying when we return from the bank holiday weekend. We did have the son of a former owner enquiring last year, now of course I just have to find that mail to reply to him.....
Hope to see a few of you at West Mersea, but I have received a couple of apologies. Sid Taylor is recovering from a serious opp, hopefully this will cure all the health problems he had last year and we can look forward to seeing his Riptide joining us next spring. Doug and Jo will not be motoring across, as their boat was damaged and he will not risk it till it has been checked out, maybe we might see them Sunday for the meal?
That's all for now, back after the weekend, fingers crossed for the weather.
John
Thursday 21st August 2008.
Sadly I heard today that Walter Mills the builder of the Steel Riptide, 'Millstream' , and before that the steel WW of the same name, has had a massive stroke and is very poorly. His son in law Alan has sent us the advert for his boat, that is now offered on the For Sale page. We were hoping Walter would share his expertise with us regarding converting the WW and Riptide to steel, we hope he may still be able to do this.
Some have asked about my little experimental hull mod this season, so I have written it up and added it to the latest Newsletter. And yes it works! simple but very effective.
John
Wednesday 20th August 2008.
Busy day on the site, 3 new enrolments answered, additions to the Bits for Sale, Boats for Sale pages, new boat on the Restorers page and an update on the Clinker 3 Tonner. More changes on the Tidewater Page and some more pages on the Newsletter.
John Stevens has another update for the Database and hopefully John and Brendan can get together to send me an update for the map page again.
On the weather front it is getting better, not so much wind and rain today, less tomorrow and it looks good for Saturday!
John
Tuesday 19th August 2008
Still the wind rages! Last night we came in to hear a distressing message, the WW 'Dougaljo' had been damaged down at the Marina. This morning Doug has sent in some pics. Seems the strong wind has pushed him onto a mooring pile and bent/broken the pulpit. Hope there is no structural damage. I will probably be down there to see what can be done today. It blew F7 yesterday.
Listening to the weather news we have 3 more days of this, but good news on the horizon, as the high pressure building from the SW should extend to encompass us by the weekend. Hopefully light winds and sunshine for a change.
Had a request for a CD yesterday, that will be in the post today, pleased to be of service, it keeps these designs live!
John
Monday 18th August 2008.
Well it is now to be the windiest summer in years the wettest August in 100 years, and still it rains and the winds howl. This evening we have F7 and the threat of even more rain.
I was lucky enough to escape for the afternoon/evening Friday, light breezes, sunshine, wonderful. A drift down to the Bench Head and back. I was even able to wave to Darian and the Grandchildren making sandcastles on Mersea beach.... That evening the tide was so low I ran aground in the creek, alongside 2 others one and a half hours after L.W.! Did not float for 15 minutes. Very low L.W. yet it was not a spring H.W. Great to be afloat, even for a few hours.
John Stevens has reported in that our numbers are now up past 725 and we have over 600 boats on the register, amazing. Pleased to welcome Ray with the WW 'Pilgrim' and Bruce with the GH 26 'Iris of Glenarm', (late 'Anglo Pilot'.)
We are getting so many nice comments in too. Thanks folks, it's all down to you really, you send the bits in for us to publish!
I will be adding a Tidewater for sale shortly, and a wanted advert for some E26 sails. Got any to sell?
Chris in Holland reported to me that a couple of links on the links page were down, the Coastguard and the Radio services people had chosen to alter their pages so it no longer linked. thanks for that Chris, links repaired. If anyone spots similar non working links we would be obliged if you could mail or phone us, nice to keep the website bang up to date!
Looking forward to West Mersea, as it is Regatta week and the Saturday is fireworks night I have been told the moorings may be in demand. First come first served etc. Will try to get there early to place reserved tags on half a dozen buoys....
The fun off the hard starts at 1430, dinghy races, swimming races, backwards dinghy race, greasy Pole, you name it, should be fun! I will have the mobile in my pocket when we get ashore, 07850 286607 to find us!
That's it for now,
Off to the local cinema, and the shops to provision ship!
John
Tuesday 12th August 2008.
The glorious Twelfth some say! Not sure the Grouse would agree!
Sorry for weeks delay in updating this page, been a trifle busy, the kittens are a bit of a distraction too, Jemma is eating the keyboard cable as I type this! no idea where the other one is, or what mischief it is up to...
Members of the EOG have just been offered a 10% discount with Dolphin Sails, see the Links page for more.
We have had lots more enrolments, another five or is it Six? I lose count. Good job John Stevens is keeping a tally!
In the enrolments is Peter with 'Little gull', and he has sent in more pics for the Lone gull II page, and will now have his own page on the Restorers section. There is another new Eventide, 'Punt Gunner', never before heard of from Faversham in Kent and John Mc Donald with a 3 tonner in the build! Hope to get more from John on his boat. We have also Andrew in West Yorkshire building a Senior and Michael Couch in Australia who we think circumnavigated in 'Pescarus', a GH28. We hope to hear a lot more from him, he is looking to be reunited with the boat, believed to be in Wells, Norfolk. today's enrolment is from Phill in Australia, who is looking to build a WW., Yes that makes another six!
I have had other interesting mail in, this one for an event next weekend at Shotley Marina, Harwich.

SHIPWRECK BEER FESTIVAL
WITH MUSICAL SUPPORT
COMMENCING FRIDAY NIGHT 29TH AUGUST UNTIL SUNDAY LUNCHTIME (ROUGHLY)
OVER 12 REAL ALES

FRIDAY NIGHT 27TH Aug IS DISCO TIME WITH THE EVER POPULAR "NICK MORRELL" OF TOWN 102. HOPEFULLY HELD OUTSIDE (WEATHER PERMITTING) FROM 8PM TILL LATE.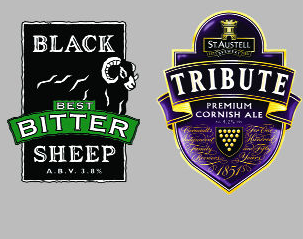 SATURDAY NIGHT "SKASOULS"
A LIVE "SKA" BAND FAMOUSLY POPULAR FROM PREVIOUS FESTIVALS THAT THEY HAVE REFORMED FOR THIS OCCASION.
8PM TILL WE LET THEM FINISH!!!
SUNDAY WILL BE A "HAIR OF THE DOG" DAY AND ANY REAL ALES LEFT WILL BE ON A FINAL "SUP UP" SESSION, ALL BEING
WELL "NICK MORRELL" WILL BE SERENADING US DURING THE AFTERNOON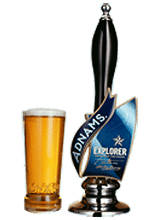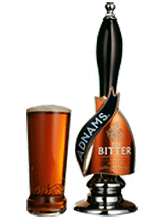 WE WILL BE HOPING THAT ALL THIS CAN TAKE PLACE OUTSIDE ON OUR FRONT LAWN AND ENJOY A DELICIOUS BBQ AS WELL. BUT IF THE WEATHER IS A BIT DODGY, THEN HEAD FOR THE FUNCTION SUITE

THERE IS NO ENTRANCE FEE BUT WE WILL HAVE A DONATION BUCKET IN AID OF THE AIR AMBULANCE SERVICE, BBQ (HOPEFULLY) AVAILABLE ALL WEEKEND

A FUN ATMOSPHERE AND GOOD FOOD & DRINK.

One more reminder for the EOG Events coming up.. We trust that the weather will relent for the South Coast Meet in the Solent and the East Coast Meet at West Mersea. See the

Events page for more.

Back to the day job, still got to be done, even if it is my birthday!

John

Tuesday 5th August 2008.

I wrote up this page last night but sadly I had two helpers who managed to scramble the whole page and so I gave up. Yes you might have guessed, kittens! I will post a pic. So now I have to start again, whilst they are quiet! Now one is asleep in my in tray, the other on the printer! At last!

Double trouble!

Jemma and Madina.

With the weather so changeable, it has been difficult to even escape for an evening sail, the weekend was another washout! We motored over to West Mersea to reconnoitre for the Bank holiday Weekend. We found that this year it is the end of Mersea Regatta! So change of plans slightly.

Saturday afternoon about 4pm meet at the WMYC on the lawn by MG's bench for a drink. Then off to join in the fun, greasy pole flour fights funfair the lot!

We have found that the Victory Pub will be having a BBQ all afternoon and evening so something in a bun to eat! We will wait till after the fireworks to return to the boats.

As ever Tony and Sally of 'Silent Annie' have organised moorings in the Strood channel for us and again a donation to the RNLI.

Sunday morning 1100 we intend to go out for a short sail, from the Nass to the Benchhead and back maybe. We will then return to the moorings by 1500 and be ready to go ashore by 1630 as we are trying to book the 'Oyster Bar' for all of us for 1700, (5 p.m.)! this is a good fish restaurant, with everything from fish and chips to Oysters!

If anyone wishes to come down and join us, either be in touch by phone before hand 01621 778859, or call me for a mobile number.

The Victory Pub also has rooms to let for anyone interested. 01206 382907 or see their website http://www.victoryatmersea.com

On the post front I have had another 3 new members enrol and I now have a backlog of work to do on the site, adding an advert for Warren's GH, and pics of Little Gull and others.

All for now, back to the day job! Oh no the kittens have woken up!!

John

Thursday 31st July 2008.

Nine turned out for Danbury, a couple of apologises and a warm welcome to Paul with a GH, all the way from Bolton! Food was excellent and conversation varied as normal. Another good night.

We have had another three enrolments in the past few days, will get back to you ASAP! Also a few members have been in contact with either boats or items for sale or boats purchased, thanks for all the info, I will try to add it to the site ASAP. Nice pics of 'Little Gull'.

I will also be sending out a mail to all those on the South and East coasts regarding the two meets coming up in August.

Sold another burgee yesterday, a reminder to all, that I have them, roped and toggled or unroped, £7.50 and £7.00.

All for now, off out to birthday party the lad is 21 again!

John

Tuesday 28th July 2008.

We have had this notice sent to us by Seago. We are pleased to be asked to publish it.

********************************************

IMPORTANT SAFETY WARNING

Seago 150 and 175 Newton Lifejackets including Junior Lifejackets

We have become aware that some Seago 150 and 175 Newton Lifejackets including Junior Lifejackets may have a defect which could result in serious injury.

The lifejackets are marked with a manufacture date in roman numerals, for instance the last quarter of 2005 is shown IV/05. The quarters concerned are:

<![if !vml]>

<![endif]><![if !vml]>

<![endif]>
IV/05
I/06
II/06
III/06
IV/06
I/07
If you own a Seago 150 or 175 Newton Lifejackets including Junior Lifejackets then please check the manufacture date. The lifejackets in question were sold in chandlery shops, marine retail outlets & marine web sites throughout the United Kingdom.
If you have an affected lifejacket then PLEASE STOP USING IT IMMEDIATELY. Please remove the gas cylinder manually from the inflation system and return the lifejacket only to Seago Yachting Ltd, Mullany Business Park, Golden Cross, Hailsham, East Sussex, BN27 3RP. The jackets will be replaced.
If you have any queries then please do not hesitate to contact Seago Yachting Ltd on 01825 873632
Registered in England: 4572947 - VAT No.: 790 7572 92
Directors: A C V Mills - S A C Cash-Reed - S M G Thomas – C R Lake
Seago Yachting Ltd - Mullany Business Park - Golden Cross - Hailsham - Sussex - BN27 3RP
Tel: 01825 873567 --- Fax: 01825 873440 --- www.seagoyachting.co.uk --- sales@seagoyachting.co.uk
***********************************************
Tuesday 28th July, continued
I have heard from Nigel and Heidi with Otteau, they had a good trip up to London and now are back at Tollesbury, sadly with engine troubles on the last leg, will find out more later...
We have had another couple of forms in, one from Jason with updates to mail addresses. Thanks Jason, wish that all told us! He has also sent in some pics of his Eventide Ermintrude, to be added later.
I also got time to look at the video clip of the Barbican, 'Viking Lady' in a gale, great stuff! I will have to see if we can get the clip on the site! I have a load of stills from the clip as well and will add one or two of them.
The weather is either one thing or the other here, too darned windy, (at least for taking Darian out), or flat calm and blistering hot. At least last night's thunderstorm has cooled it down and got rid of the 'thunder bugs' that have been driving us mad.
Wednesday is Danbury night and I have heard from a few of you, enough to book a table for 10 to 12! If anyone is contemplating coming along, please give me a call 01621 778859. we take over half the pub and space is not a problem, but Simon and Chrissie like to know for catering. The food is good! Of course if you do not want a meal just pop in!
Pleased to hear from a couple of owners that they have successfully been put in touch with others, good to know the system works!
Heard from Bill about a fin keel Eventide in Aldborough called 'Chekka Bay', we do not know this one, anyone shed any light on it.
Another of our new members is Terry who has bought 'Flute II', the boat that argued with a concrete bollard in Norfolk! Hopefully we can help Terry with drawings for the repair.
Well enough for now, I am out to finish painting a dinghy, ready for the grandson to practice his rowing next month!
Good sailing,
John
Thursday 24th July 2008.
Last night there was an impromptu EOG meeting at Bradwell! Nigel and Heidi of 'Otteau' were stopping overnight on their way to St. Kats and invited Darian and myself down for a drink, we all eventually had a meal, then along comes Doug and Jo of the WW 'Dougaljo'. We nattered about the trip to London till late.
We heard that Brian and Mavis of 'Right Eh Oh' were back from their London trip. Nigel and Heidi did not want to hear that they had damaged their prop on the trip!
This morning the sun was out and the breeze a nice F4 Easterly to help Nigel ad Heidi on their way.
I escaped for the afternoon Tuesday with 'Dougaljo', a nice putter up to Osea nearly and a gentle sail back. first outing for Doug and Jo, smiles all round! And we only got on board to fuel her! Any excuse!
We have had yet more enrolments, Jason as a friend, along with his father, who owned 2 MG designs and they are both considering buying another, each!. Andy looking to buy or build a Senior in Chelmsford, Greyham with his newly acquired Eventide in Wales, Donald looking for the WW Bluebell? Anyone seen her, sail No 66. and Tony in Australia, looking to build a Senior, welcome all.
Certainly busy!
Good sailing out there!
John
1400, update. Just spoken to crew of 'Otteau', SOG 7.5 knots, now off South Shoebury Buoy, Southend. Pier in sight, just. Nigel says it was rough at first heading out of the Blackwater this morning, stiff SE and wind over tide waves! Now they are running free and the sun is shining, we should all be out there!
John
Further update, heard from Otteau again, safely anchored in the Ray gut near Southend, for the night, and ready for an early start to get to St. Kats in one go tomorrow. and the sun is still shining!.
John
Sunday 20th July 2008
Spoke too soon. Drift? Today's breeze is F5 at least! Might be going down later as the wind is supposed to abate... we will see. If not I will be out sailing during the week instead. Probably out in the lads motorboat later, even if the wind stays fresh! See you on the water!
Have taken the opportunity to create a new page for the Tidewater boats on the Gallery. Will be making more such pages for individual designs as we now have so many coming forward.
I have also to add the Tidewater/Bluewater drawings to the list of those available on CD! Thanks to Stephen for these. Thanks also to John of the Ferro Barrier Reef for the opportunity to scan pristine unused sheets of drawings for his boat too. these will also be added shortly.
On the Senior page and CD I will be adding details from the little booklet I helped write, collating many of Martin Lewis's articles, plus some from others. Some are already on the site on the Owners tips page, the other good ones will be added.
I have just taken over the enrolment form watch from John Stevens again, taken me a full week to catch up on mail. thanks John, we have had another 4 or 5 new members in that time! Latest with an E26, others wanting to buy or build.
More power to your elbows builders!
Now let the sun come out, come back those summers of yesteryear!
John
Friday 18th July 2008.
Busy week trying to catch up. We have had some generous donations in as thanks for what we do, I have sent out out 7 CD's this week and received many great mails.
We now know the origins of the GH 26, see the GH page. I have also as a result added another GH pic and yet another boat we had not seen before. Thanks Jason for taking the time.
Also added a great Barbican pic and pics of another new one. The owner Bob has also sent scans of an early Barbican leaflet, brilliant stuff.
I have yet to add the tally of pics up!
John Stevens has given me lists of all the south coast members mail addresses, and the East coat members, I will be sending out the notices of the meeting we have organised. Let's hope for better weather than of late!
John has also found a few more boats on the net, as has Ian. I have added the one Ian sent to the for sale page as I have also heard from the local boatyard who are selling her. a pre WWII MG!
I have been able to put builders in touch with new owners, owners in touch with other owners and prospective buyers in touch with owners, hope good comes of it all!
With light rain here and the forecast for more tomorrow, I am pleased I have to be elsewhere Saturday. but Sunday looks good for a drift on the river again.
Good sailing,
John
Monday 14th July 2008.
Well we are back, truth is we never went anywhere, what a week! Borrowed the lad's motorboat one day, just because it has a shelter we could sit under in the dry as it chucked it down. got on board Sunday, but no wind, what a disappointment, drifted the length of the Blackwater and back, or we would have done if I had not arranged to meet another boat at Mundon, so we slowly puttered and drifted....
Turned the computers back on today, yes there are two of them now! A deluge of Seagull mail and a fair heap of EOG mail too. will get back to you all as soon as I can. The best mail was from the builder of 'Athaena'. We thought she was the plug for the GH 26, but not so! Great story and a lot of connection with the first GH26 as well, all will be revealed.
Close second has to be the offer of a video clip of 'Viking Lady' in a gale! a Barbican 33. Hope to get that on the site shortly, along with another donation, the scanned copy of the Barbican 33 leaflet as well. that was just 3 of the 20 odd mails that have come in.
Heat wave outside, stuck here answering SOS mail, will be knocking it on the head shortly as Darian and I are off to celebrate 19 years of unarmed combat! I'm told by J.S. that this is 'bronze'.... dare I give her that belaying pin I have?????
Good to be back,
John
Monday 7th July 2008.
Well discretion means we are still at home and Fiddler's Green is still bobbing about in Bradwell. The rain and wind is expected to change to sunnier, calmer weather later in the week! Bonita is safely in Walton still as well! Wimbledon being over I thought we would have been OK, but no.....
So yesterday it was a steam and vintage tractor/car show, running from tent to tent in the showers, so we are off to the museum and the pictures today could be a trip to Freeport shopping Mall for the girls as well.. Mmmmmm sun better come out some, will be broke!
John
Saturday 5th July 2008.
Yet another summer gale! wonderful weather. We had a gentle putter out last Wednesday in the lad's motorboat, and it was like a millpond, come the weekend, not good!
We are, or should I say were, due to get aboard 'Fiddler's Green' for a weeks sailing starting tomorrow, but have decided to visit a steam traction engine rally instead! We will wait till this blows through, next week looks to be quieter... At the moment there are just 2 boats, but if you are in the Blackwater area, call us on Ch 16/72 to catch up with us.
We have had yet another enrolment this week, a potential Senior builder. I have also had a nice donation from the new owner of 'Tidewitch' and payment for a new burgee. In the post today Paul! Have heard from Leo who salvaged the Eventide Saorise, have a few pics to add to the site later!
John Stevens is once again answering the new enrolments in our absence, well done that man. I hope to be able to check the last couple of months enrolments and additions for the database before I close down tonight.
Now I am out to the veg patch to pick the blackcurrants, lovely job, I feel a crumble coming on!
John
Wednesday 2nd July 2008.
Well it was the warmest day this year yesterday, and guess who has planned to go out today? Yep and of course heavy rain predicted... Well actually we are borrowing the lad's motor boat for an evening putter to take a few local friends out, very civilised boat, got a canopy over the cockpit.
Next week though I hope to be away in Fiddler's Green. Hope to meet up with the WW Bonita and anyone else out for the week. With Darian and our friend's Phil and Val on board, we will not be going far. The ladies are not into passage making! I have a few ideas for different venues during the week, places I have not been either, could be interesting. If you fancy a creek crawl in the Blackwater and Colne, Crouch and Roach maybe, then why not join us. Weather permitting, and it looks suspect for Sunday, we will be leaving Bradwell on Sunday 6th. or Monday if it pours! Call us on VHF 16/72 or phone 01621 8778859 before Sunday. (after we leave you will get the answer phone and my mobile number!)
John Stevens is beavering away on the database, checking all the entries. He is now up to May and June 2008, so right up to date. I have yet to check through the last two batches and send them back to him, sorry John, I am getting there... Then he has to enter the data.... Good job John is recovering after his nasty viral infection, pleased to see him on the mend. He and Brendan will then do their magic and send me a set of files that I can upload onto the site to update the map, all clever stuff.
We have already welcomed the 701st member!
I have been so busy this week I have not yet even opened the envelope that new member John Hopthrow pushed into my hand at Danbury last week. I can see it has a letter in MG's hand and several sheets of drawings for the Good Hope/ Barrier Reef. I will have to check if any of these are better than the ones we already have scanned, or indeed are in addition to, that would be nice. Whilst at Danbury another new member Stephen Morrisby, asked if we could hold on to his drawings, for his Bluewater, the Ferro tidewater. He has already lent then to us to scan and I must amend the designs page to add them, as they are now available on CD.
This left me thinking should we have an archive of our designs, we have virtually every YM sheet, (barring those illusive WW sheets in steel that I had done in 1980, annoying that....) Or should we perhaps offer them to the Maritime museum or the Falmouth or Lowestoft Boat building colleges?? Job for the Steering group to think through....
The new PC is working well, but I still have a few issues I have not resolved, that make using it actually slower work than it was before. They are just fine tuning jobs and in the case of the address book a real pain for Brendan. You would have thought Microsoft would have got transferring address books sorted , after all from their XP to Vista, not rocket science is it, or is it?
Back to the Seagulls, they are shouting for spares,
John
Monday 30th June 2008.
Well over the weekend we have had the 700th enrolment! Welcome to Paul Garnham with his Tidewater. ( I will be replying soon Paul!) This number of people contacting us in the short time we have been up and running is amazing. We would be less than honest to claim we had 700 members with our boats though. We know, sadly, that a few of those who enrolled are no longer with us. We also have many who have sold and moved on, but stay as 'Friends'. The true figures are somewhat vague, as not every one will inform us, we have to guess when we hear of boats changing hands, however a conservative 400 plus owners with our boats is not a bad membership list and I would have credited it 5 years ago. Another couple of hundred plus 'Friends' is great too.
I for one am pleased I went out sailing Friday, breezy as it was it was not as breezy as it was at times over the weekend. Those who tell me locally we live in a 'low wind speed area' had their heads firmly buried somewhere! That is what the wind-farm objectors say! Over the years I have noticed a steady rise in wind speeds in this area, maybe by one Beaufort over the past 30 years... The RNLI might agree after last weekend! Is it the same where you sail? what happened to those balmy F3's for days on end.... or is my memory playing tricks with me.....?
**********************
Now as they say, for something different.
Do you own one of our boats in the Scarborough, Yorkshire area and do you fancy a starring role in an episode of 'The Royal'?
We have been approached by ITV to find a 1969 vintage, home built boat in the area that might like to be a star. com on don't be shy..... a WW or Senior, Eventide or Wild Duck maybe??
Dear John,
my name is Christopher Walker, I am the production designer of 'The Royal' on ITV.
It's a drama that is set in 1969 around a hospital on the Yorkshire coast.

In my next scripts we need a 'home build' yacht of the period that we find a lady sailing.

Do you by chance know of a boat, that is in the Scarborough area ,that still looks rigged as 1969
that we could make contact with and film on.

Feel free to contact me on 07768 068 563 or mail me here, Chris.Walker at ITV.com

best regards Christopher.
So any budding film stars out there, now is your chance!
*********************************
Reminder to anyone South coast /Solent area. we have a meet booked for the Bank Holiday in August.
We will be trying to send out mails to all in the area as well. (same for West Mersea the same weekend!)
Back to the day job, Seagull owners queuing up for parts!
John
Saturday 28th June 2008.
Thanks to John Stevens for the spelling correction from Thursday! I blame my spell checker and my old eyes!
Had a great sail yesterday, left Bradwell in the morning sailed to Pyefleet for lunch, just under genoa making 5 knots.... good F4/5 The black squalls mostly passed us by, but one arrived just after we anchored so we sheltered below from rain! At 1600hrs after the rain passed and lunch enjoyed, we sailed out the anchor and with 4 rolls in the genoa and a reef in the main, sailed like a scalded cat down to the Bench Head and then tacked back with the tide, making 4.5 to 5 knots against the wind! Never over-pressed and with 1 finger of weatherhelm we enjoyed the sail.
When you get the rig, the keel and the balance right our boats are hard to better.
At 1800hrs just 2 hours and 9 miles later it was HW and we were at the 'MG' buoy at the Nass. (a West Mersea Y.C. raving buoy named in memory of MG.) At this time it started to really blow and I admitted defeat, tacking against the ebb in a F6 has little to recommend it. We put the motor on and bounced our way back in clouds of spray, all great fun! the little Beta giving us 5 knots even against the wind and waves!
Having now got the cobwebs out of the rigging I can happily go to Darian's Tia Chi BBQ this afternoon! Even if today is a balmy F3 with sparkling sunshine.... Mmmmm, maybe I will sneak out again Sunday! Great living so close to the boat!
Not much to report on the mail front in the past few days, except have heard from Doug of the WW 'Dougaljo', he and Jo are at a wedding, in Singapore! Warm and wet there!
I have just sold a few bits off the 'bits for sale page'.
We are still waiting to see who will be the 700th enrolment.....
Enough for now, time to cut the grass! (Or sneak back to the boat...)
John
Thursday 26th June 2008.
Only 8 of us at Danbury last night, several couples are away at the moment. Nice to welcome new faces though, John who is involved with the 38ft Ferro Barrier Reef by MG, and to welcome back Stephen, also with a Ferro , a 30 ft Bluewater! Also a pair of 'friends' who we often see afloat, but not so often at the Bell, Michael and Karen. John and Ann had news, they are moving to France, but their Eventide is staying here as their holiday home! Sounds a great idea.
Indecently ?? Darn spellcheckers... Incidentally.... the Bell have a new website, that I will add to their page. Simon and Chrissie, ably assisted by Chris the barman, have really brought the place up to date. All seem to enjoy the atmosphere, the welcome and the food.
http://www.thebelldanbury.co.uk
I have added another Eventide for sale, sadly in need of a lot of TLC, but a snip at a few hundred pounds!
I am escaping to my boat tomorrow, but at the moment it is blowing hard and tipping it down, hope it improves before I let go!
Heard from Mike who is negotiating the purchase of a GH 31, hopes to join us shortly and also from two eventide owners looking for information on their boats. They too are threatening to join!
John Stevens is battling through the database entries, and we hope that w can update the map pages soon, (if I can remember how to do it! Brendan, where are you! (Working on his wild Duck if he has any sense!)
Still slowly getting to grips with the new computer, but all seems to be falling slowly into place....
Lets see if it has stopped raining.... no... well it is Wimbledon fortnight after all!
John
Monday 23rd June 2008.
Hello All, I'm back! Thanks to John Stevens for holding the fort in my absence, and he is still answering enrolments till I creep up from under the pile of Seagull and Eventide mail!
We got to sail my daughter and her David's boat, albeit just under genoa in a boisterous F4. Not ideal for a first time out, especially as the roller reefing needed me in the foredeck to 'persuade' it to work! However now all is working as it should be and I have every confidence that Jenny and Dave will be out in her as soon as the wind drops to a gentle F2 to 3! I will add a pic here later.
We had a great week away visiting places we had on our 'bucket list! Durrington Walls, amazing place, the Cerne Abbas Giant, Salisbury Cathedral and museum. We were in the 25,000 at Stonehenge at sunup, well 'fog up' really... ( pic later!) We did not see the sun all day, so we might have to do that one again! Met Phil Harding of 'Time Team' and on our return home had a nice mail from Mark Horton of 'Coast' fame. Mark owns an MG Lone Gull I!
For Darian we also visited Longleat, and she spent a day at Paignton Zoo whilst I beached 'Beachcomber' to fit the new transducer. So smiles all round.
Smiles too when we got back, to hear from John that the enrolments now stand at 699! WOW! We are eagerly awaiting number 700.
There have been a few enquiries to answer and requests for additions to the For Sale Page, will get round to you all as fast as I can. Still catching up on Seagull post and off to a woodland meeting tonight...(no, not a closet Druid!... Trees!)
Don't forget Wednesday is the next Danbury evening! Not enough hours in the day......Normality will be resumed ASAP!
John
Saturday 14th June 2008.
Well this is John signing off for a week. I am off to Devon in the morning, or to be honest 'Durrington Walls' a stone age site near Stonehenge we want to visit. We then meet my daughter, Monday morning in Salisbury, fresh back from organising a London to Paris cycle ride. We are then off with her to Brixham and on Tuesday I shall be beaching 'Beachcomber', their little 18ft Foxcub, to change the transducer. The LW is midday, so I will have a few hours round midday to sort if, hopefully, then I will get them out of the harbour and sailing Torbay! For the first time!!
Just finishing off the mails etc, had a sad story from a lady in Spain, who was sold an Eventide 24 for a lot of money and now has realised how much it is really worth, when she came to sell it.... She may be advertising with us to try and recoup her losses.
I see another Eventide on our pages has now plummeted in sale price, to a realistic value, again the owner was sold it for a very high price, I do not know how some of these people sleep at night.
Today send five CD's of drawings out, busy eh! Did the banking too and put another £30.00 in the kitty! The interest in our boats is growing! Read some interesting comments about us on the Classic Boat forum, all very complimentary!
Well the last job now done, I have handed over my watch to John Stevens, he will answer the enrolment form in my absence. I really hope he gets one particular enrolment, from a TV presenter who he told me he had read about in a newspaper article. Seems he has an Eventide. Today I found an e-mail address for the chap and mailed him. He is one of a team of people in a very popular documentary series that I, and I suspect lot of you, watch!. A man who will know well what is at Durrington Walls ! Now I have you thinking!
Good sailing all of you,
John
Thursday 12th June 2008.
Well it has been a steep learning curve and there is still a long way to go! Brendan has been in the background during the past week gently helping me figure out what I am up to. We will have another go later to try and get the Eventide mail directory into the address book. We have so many mail addresses they need to be separate from the Seagull business ones. At the moment they could only be imported as a jumble! over 6,000 addresses and no clue as to which was which.
We are getting there though.
Today had another cheque in for a CD, the Senior again, this little boat is getting very popular.
I was idly scanning through the old Newsletters when I stumbled across this again
New Edition of the Weather forecast especially for Eventiders!
I like this so much I have placed it in a special list of music and recordings for a special occasion... If you click on the link and down load it from the page, then open it in Windows Media player. There will be a warning that it does not recognise the file, but just tell it to ignore it and play it anyway.... Enjoy!
Today I had a mail from Ian of the Suffolk based 'classic sail club', www.classicsailingclub.com
He sent me a link to a film clip on U-Tube. Seem he and his crews filmed these splendid creatures in the Deben. A rare clip of film indeed.
http://uk.youtube.com/watch?v=5biReIeZ1Qc
Enjoy this one as well! Pleased there are others like me out there!
As you possibly know, I am off to Devon for the week as of Sunday. We are staying near Stonehenge Sunday night and on the way back from Brixham will possibly stop there again on the 20th..... more naked dancing round the stones, it's the longest day! Will be back with you 22nd on. Druids permitting.
Hope to have a few pics of the wedding present boat on her sea trials!
John
Sunday 8th June 2008.
Well I would rather be out sailing, but the new computer is here and Brendan has kindly offered to help set it up. We have invested in a double disc drive with extra back up to safeguard all the information we store and use. Brendan has set up a network at my place, alongside the old PC I normally use, (and am still using, as yet, to do this!).
It is all so clever with Ethernet and special connections, extra firewalls and all sorts of ingenious tricks. Flashing lights everywhere. looking more Trouble is the new one is using Vista of course, so many of my programs that I use for CD making, photo editing, mail etc do not work. so far we have managed to get the single keyboard, Monitor and Mouse all working on both, through a switch. the scanner and printer now work and we have updated the Photo editing and the CD and DVD burning. Still a way to go, but at midnight last night just before Brendan left, to feed the cats, he got both computers talking to one another. Today he will be back, bless him, to migrate the files over so all the Eventide stuff will be on the new one. we cannot thank him enough for his time and expertise.
Watching the speed the new PC works at, it should take me less time to edit pics and update the site in the future, which is just as well as the site is growing larger and is getting busier by the day.
I have had requests for 5 CD's of drawings and more pics and even copies of very old articles about MG boats of yesteryear. All of these will find a place on the site of course.
The sun is at last trying to come out and I have had an invite to join Nigel and Heidi who are out enjoying the weather in the Blackwater... had to forgo the sailing today as Brendan was willing to carry on with the new PC set up here.
Good sailing if you are out there, take the oilies, looks like rain for the rest of the week! Where is summer?
John
P.S. The phone just rang and it was a chap in the north east taking the keel off his 24 to beef it up with 500lb of steel plates. he had found stainless bolts in her! Sensibly he was replacing them with mild steel, galvanised! Look forward to the pics!
P.P.S.
It is now nearly 5pm and Brendan has managed to get the editing up and running, this P.P.S. is being written with the new PC using the same programs. All clever stuff.
The sun is now shining but we are still indoors, what devotion!
John and Brendan!
Wednesday 4th June 2008.
At last we can see a bit of sunshine! Has taken long enough. I am reliably informed the weekend will be nice here in Essex.
I hope the weather is good London and west of it, for one of our associate members, Ian, has just mailed me with this information!
Usually send you photos from various EC places of Eventiders etc, but sitting at Fawley Meadow, Henley on Thames, just by the Regatta course, on my cruiser Straight Across this afternoon, and the GH 32 "Right-E-Oh" came past, in fact moored up a few hundred yards upstream of me.
Ian has a smart motor cruiser, 'Straight Across' that he often uses as a photo platform, he has sent many pics of MG boats in for the Gallery!
Good to hear Brian and Mavis of 'Right Eh Oh' are proceeding to plan!
Several more enrolments in and I am catching up on the mail. Had a couple of lengthy queries in, one from Alberto in Spain, he is restoring 'Samphire' an Eventide 24. Looks like he will be doing a good job on her... more pics to add to the gallery.
Just added a bit to the Clinker 3 tonner page. what an interesting boat!
Had a call from our service provider today, seems we are so popular and getting so large they want us to shift to a business server this October. good news is we will then have 6 times as much space and it will allow the site to work faster when there are a lot of you visiting it! Bad news is it will cost a couple of pounds more. Still under £100 though! Not bad for the size of our site! (1 GB!).
John
Monday 2nd June 2008.
Blazing June Eh! We are back from our trip, 5 days in all sorts of weather, gales to flat calm, torrential rain to brilliant sunshine, good sailing breezes and flat calms... Still I think it was enjoyed by all, I certainly did. Had a great crew, Brendan and Mike. We only did the Blackwater, Colne, Crouch and Roach, but we explored places only our sorts of boats can go and did it in comfort and safety. Can't ask for much more.
Got back to a mountain of business mail, (Seagulls!) and quite a few Eventide mails too, sorry if there is a delay getting back to you.
John Stevens has been doing a stirling job answering all the new enrolments and will do it for a day or two more till I clear the backlog here.... thanks John.
That's all for now, will be back with further updates later...
John
Tuesday 27th May 2008.
Just replied to another couple of enrolments, the new owner of the GH Kia Ora II and the prospective owner of the WW Penny, welcome both. not sure how our membership numbers are going at the moment, our Database Manager has not been too well of late, getting better now I am pleased to say, but we must be fast approaching 700 enrolments.... amazing.
Well we are off in the morning, not sure where, but escaping for 4 or 5 days! At the moment the fog has rolled in, but I hope by morning we will be able to see where we are bound!
If you are out afloat in the next few days, avoiding the rain showers as we intend to, somewhere near the Blackwater, you might see us, 3 men in a boat!
New enrolments now left in the good hands of the Database Manger John Stevens.
See you on the river,
John
Monday 26th May 2008.
Still in port, still blowing a Hoolie! We have now opted to leave Wednesday for 5 days, and will go where the wind blows! With our luck it will be foggy on Wednesday!
Not going is disappointing, but is all part of seamanship. I was pleased therefore when John father of the skipper of 'Crystal Voyager', heard my pleas about lost mail and resent this snippet!
Thought you might like this :-

"Seamanship, like any other form of skill, is an art and cannot be pursued at odd times as a secondary occupation; on the contrary, no other work may be sub-ordinated to it."

This quote comes from the first page of a book written by T Harrison-Butler, who was a yacht designer between the two world wars.

Yes Seamanship is something you need to be always working towards and thinking about in advance, and that includes listening and acting on the weather forecasts!
Still trying to sort out the mess here left by the computer failure yesterday, have fortunately only lost a couple of text files and some Seagull Pics, that I hope to regain. Sadly though a months mails, some containing nice comments and information.
Just heard a ship off the coast here, on my home VHF, 40 knots gusting 50!
I will carry on working on the computer for a bit!
John
Sunday 25th May 2008.
We think the Southend Air Show was on today, we did not see it, indeed, not sure as anyone could, as it poured and poured and then the cloud stayed low! Heard a couple of distant jets from home, that's all.
Home! Yes of course I am, only a twerp would set off when the forecast was so poor. F6 to7 occ 8! Tomorrow we look like getting a bit more of the same and they are threatening 70mm of rain to top up the 30 we had today! Vegetable plot could be a swimming pool soon!
Just to add insult to injury, I was prompted to run a spyware check, and during it the P.C. crashed, losing all my mail from the last month! the Ghost back up system could only restart it from a month back, even though I had left it on at midnight last night as it told me it was backing it up again... as it is supposed to every day...
So, if you have mailed me in May, with a query or an attachment, picture or log etc, (I had saved most I think!) but please can I ask you to send them again, just in case! Those dozen or so that sent pics, that you will see on the site Gallery or Restorers pages need not send them again of course, for if they got as far as the site they are safely saved with the monthly web back up!
This renews the call for me to update the computer here and that is what I will be doing, with the help of our advisor Brendan, and the rest of the Steering Group, as soon as 'Fiddler's Green' returns. We are looking at a twin hard drive, SATA driven RAID system.... ( I have learnt a lot of new abbreviations recently!).
'Fiddler's Green' and her crew will set off on Tuesday morning, wherever the wind blows, with a view to returning Sunday, so if you are out there give us a call on the VHF.
John
Saturday 24th May 2008.
Typical, with NE 5 to 7 forecast and 30 mm of rain plus, I have decided to sort the bookshelf instead of a nice trip to Thames and Medway! Was looking forward to a look round Chatham.
Instead we will set off Tuesday, hopefully when the worst has passed and sail wherever the wind blows for the rest of the week!
Typical British Bank Holiday weather!
Trying not to be grumpy,
John
Wednesday 21st May 2008.
Thought I would add this snippet just before turning in, been busy adding even more pics today. John Stevens found the moulds of one of MG's for sale and we thought the GH builder may be interested, so John passed it on, if he is not, where can we store a 30ft mould???
John has also volunteered to answer the enrolments while I am away and no sooner than I switched it over than he got his first! We do get 2 or 3 a week at least. I have just packaged up a burgee for the Barrier Reef 38 that I hope to cross wakes with in the next week or so.... have you got your bright burgee yet?
Had a request in from Henry Morgan, he and a friend would like to charter one of our boats to sail the Essex Rivers for a few days.. anyone willing to assist. If so contact Henry by e mail, 'oceanionic at yahoo.co.uk'
Well that is enough for now, nearly morning!
John
Tuesday 20th May 2008.
The weeks are flying by! At least the wet spell has gone, but the cold easterlies are still with us. On the coast of Essex here the temperature has struggled to make 15 degrees C, the wind making it feel a darn sight colder. I went out Sunday, but not in our boat, the F5's and 6's were a little strong for Darian, no we went out with the lad in his motor boat. Got a bit too lumpy for them at times too!
Whilst I was down at the marina I was pleased to see 'Dougaljo' about to be launched. Hope to see something of them afloat this year, local stuff only.... also 'Eirene' is on her mooring too.
Next weekend is the first real sailing meet, but sadly this year I have not heard from anyone... 'Dougaljo' is not ready, and her crew not up to it at the moment.. I might meet up with 'Bonita' at Southend and they may be coming north with us on the way back, we will see. Plan is for 'Fiddler's Green', crewed my myself and two friends, Mike and Brendan, to head for the Southend Air show Sunday, if we see enough of it we will then head for a creek mooring Sunday night, then up the Medway to Gillingham Monday. From then on not sure, depends on weather, but I am hoping to meet up with a member or two on the Medway. Promised to take pics of the newest member, Tim, sailing his Barrier Reef 38! Might even make Ramsgate before heading back north. Fancy cruising with us? 01621 778859 or call us on the VHF if you are out there.
I am now about to spend an hour or two adding pictures. we have had so many updates for the Restorers pages, for the Gallery and logs for the Newsletter. Got to go or I will be up all night.
Will try to add a line or two Friday before we go.
John
Back again, nearly midnight! Just added about 30 pics to the following:- 'Clinker 3 Tonner' , 'WD Tarka', 'WD Hellebarb', all on the Builders and Restorers pages, and 2 more pics of The Vulcan 'Odyssee' in Dutch waters. I have still a write up on the restoration of 'Galatea' to add to a page of the newsletter and a log or two to sort. not sure I will get time for them before we sail....
'OK, time for bed', said Zebadee!
Wednesday 14th May 2008.
This week I have seen quite a few mails with photos attached, and have now a pile of pics to edit and place on the pages, thanks to all for sending them in. I will make time later in the week.
We have also had an enquiry for another CD, from a newly enrolled member. His first boat was a Senior and he wants to build a model! Like to see that when it is done! Also had another enrolment from a chap in Australia, just because he likes what we are doing!
Sent out a copy of the Eventide building film yesterday to a prospective Eventide builder...
Found time to nip down to the boat and do a few jobs too. I had noticed an annoying drip from behind the waterpump, not causing anything else but a few puddles at the moment, but as it is salt water.... so whipped off the pump to bring it to the workshop for attention.
I was surprised to find the hose clips were not tight, not were the securing bolts... I had a search round the engine bay and tightened up a few others.. Make you think, how long since you checked the tightness of fastenings?
The Jabsco was stripped, cleaned, re-greased and reassembled with new seals and impellor in no time. Hopefully get to refit it today. I used to remove the impellors over winter, but had not for the last 3 years and the impeller looked in fine order.. It is now however in the spares box. I wonder if removing them every winter is worth doing, does not seem to make a difference. I inspect every year, I have a 'Speedseal' cover, so it is 15 seconds to do it.. just to make sure it had not shed a blade...
When we first fitted the 'Beta' I was plagued with duff impellers, always shedding blades, that had to be found in the header tank and removed.... (turned out to be very old stock in a chandlers! Thought I had a bargain and bought 3!) Now I buy new every time I use the new one in my service kit box on board, so I have newish spare, as well as at least one used one.
When was the last time you checked?
Had a nice pic in from John who with his son was delivering their new MG, Barrier Reef to Kent.

John says though she is powerful at sea, she takes some water on the foredeck in a short chop! Time to head for the long ocean swells John! Hope to meet up with Crystal Voyager and her crew on the Medway after the Southend Air show. Are you coming along?

I have just renewed another of our Domain names, 'eventide.org.uk' This name was donated to us by the widow of the reverend gentle man who set up his Christian website, using his Eventide as the inspiration... Tim has arranged it so anyone mistyping our web address and missing the 's' off, simply gets through to here, clever!

With the weather becoming slightly more unsettled, I hope we are not in for a wet weekend... Hope to see some of you out on the river over the weekend and maybe a few of you will join us Sunday week to sail south to Southend for the air Show? I aim to leave Bradwell 0700 Sunday.

John

Thursday 8th May 2008.

Here are a couple of the pics taken over the last weekend. first two from Nigel, rest mine.

These are the members we met up with over the weekend, plus a friend, our lad in his motorboat!

I have now heard from David and Paul on the Solent, the Solent Meet is on! I will be adding that to the Events diary ASAP.

I have yet to have confirmation of the Scottish meet!

We have welcomed two more members this week, Tony with his Atlantic Clipper, pics added to the Barbican and clipper page. Also Daniel in Canada, who is enquiring about the Eventide.

I have added an Eventide for sale, a bargain I suspect. Owner Mike, a member, is having to swallow the anchor. He wants her to go to a good home.

Had an enquiry from the daughter of the builder of 'Captain Nancy' an Eventide 24 that sailed and actually raced on the r. Orwell in Suffolk. anyone seen her?

David of 'Galatea' has sent in some pics and an article about his restoration work. I will be adding that to the Newsletter ASAP. More articles needed!

Had another enquiry and now a Fiver in the post for a CD of Eventide drawings, winging their way to Scotland tomorrow Tom!

And yet another enquiry for Eventide drawings from Switzerland!

Heard from Brendan working on his boat in Kent, he was using his laptop combined with a natty USB2 connected gismo from 3G. Using Skype he can keep in touch for free and download all he wants for £10 a month... We will publish more details, as this looks like a great way to keep in touch whilst afloat, all you need is a laptop and this 3G box. Very neat trick.

I am off to help Doug antifoul tomorrow, than back to planting beans and carrots I suspect! the garden calls!

See you on the river,

John

Tuesday 6th May 2008.

Well what a great weekend! 2 Eventides anchored at Mundon Stone, with 1 friend. A GH sailed with us for a while, but had problems and returned to their nearby mooring, and another member in their Eventide sought us out the next day! I will add the pics later! The weather could not have been better, F3 and 4 with occ 5's. for a first day out it was brilliant, we all caught the sun, so a reminder to get some more sun cream.

Over the winter I have added a little something to my boat, an experimental pair of foam trim tabs! Well they worked!

The idea was to lift the stern slightly when under full power. I can get her to 6knos at 3200 revs at the beginning of the season and this tails off to 5.7 by the end, there is always a little slime on her.....

Trouble is I always get my feet wet, as a full throttle she buries her tail and the water comes in via the drains. well not anymore! I will add a bit to the Newsletter soon.

Lots to catch up on after the weekend afloat, back to you soon,

John

Friday 2nd May 2008.

Well it is time to go sailing! This weekend we have our first meet, in the River Blackwater. So far 2 boats and 1 friend coming! Hope to see some more of you out there. Meet at Lawling Creek, BBQ?? maybe.. We will sail Sunday for another anchorage and return Monday.

Forecast is not too bad, we will see...

Have had some drawings sent to us from Australia, Wild Duck and 3Tonner! Clean drawings too, we will have the best one scanned to replace others... Thank you Alan, very generous... Also in the pipeline, the Ferro 30ft version of the Tidewater. Included are some of the Tidewater drawings.... we have tables of offsets for both, but no sail plans... anyone got any for the Tidewater...? Thanks to new member Stephen and family for these drawings.

We have had pics of another MG boat sent in, an Atlantic Clipper. The owner saw his boat on our site, a pic from before he owned her. I hope he will also join us.... I have added the pics. Had you noticed the number of pics is now over 1500... must add the last 2 to that number...

I have had a request for the whereabouts of the

Eventide 24, 'Captain Nancy', sail number 957. She was last seen on the River Orwell, 10 years or more ago....

I have had another advert in, for the Eventide 'Marionette' She sounds like a bargain at £3,500, details soon. Sadly the owner, Mike, is swallowing the anchor.

We hear that Paul Usher is removing and replacing his keel bolts, well done Paul, not a job done by as many as should do it! For the last 12 years I have pulled a bolt every 2 or 3 years, a different one each time. so far all perfect... will try another next year..

We are hoping for a Scottish meet as well as the new Solent meet, see the Events Calendar soon!

I added a yard storage cradle to the for Sale page. It has been used for a Atlantic Clipper, (Barbican hull).

Well off to change the engine oil and filter, gearbox oil and anodes now, make all ready for tomorrow.

Back Monday night!

John

Tuesday 29th April 2008.

Have just booked 12 places for Danbury Wednesday, any more takers?

Dodged the showers today and loaded up more gear on board, the antifouling is rapidly disappearing! Have yet to change the oils.. Now all the radio and GPS are back and working.. Apart from a sticky seacock, cured with WD40 and a rubber mallet! all seems to have gone smoothly...

Have just sent out another CD and answered another query. Glad to be of assistance!

Have added some pics to the 'Builders and Restorers' pages, 'Hellebarb' the Wild Duck. Also added another new Eventide,

'le soukelaire des mers' to the Eventide pages. This neatly brings the number of photos on the Gallery, the Builders and featured boats pages to 1500!

Amazing!

We have had a couple of nice donations and a CD returned to be reused, as the gentleman decided to keep his GH and not move up to a larger M.G. thankyou John!

I have also added a snippet on the latest Scran bag. It is about the port of Calais...

Surprise post today was the text of the log of a half circumnavigation of the UK. A trip in a Eventide over 30 years ago, from Norfolk to the Isle of Man! It was in a fin keel version.... I have yet to try and contact the writer to see if he can remember the name of the boat. He was not the owner, it was a Mr Harley of Repps, Norfolk. Anyone know him?

Stuart Keane, of the Senior 'Only a monkey' met the writer whilst on holiday and prized a copy of the log out of him. I shall endeavour to scan it or OCR it and get it on the Newsletter! Well done Stuart.

Whilst on the subject of the Newsletter, it is looking a little blank at the moment, need a couple of articles please...

Off to town tomorrow to have yet more drawings scanned... No not the WW steel sheets, they are still proving illusive. Hell I found the darned things 30 years ago, should have kept a copy!

All for now, don't forget the first Sailing Meet this weekend, and the weather looks to be fair!!!

John

Monday 28th April 2008.

Our walk in the bluebell wood was a busy day, with over 120 turning up to enjoy the sights and scents! nice to se Nigel and Heidi turn up to walk their dogs too, on their way down to Tollesbury and their Eventide 'Otteau'. I hope to see them any anyone else afloat on the Blackwater next weekend at Mundon stone point, in the creek to Maylandsea, opposite Osea. We shall not go far, it is the first weekend afloat for many and time to sort out all the teething problems... We will spend Saturday night off the beach and weather permitting have a pleasant sail on the Sunday to anchor in another quiet creek that night, before returning to base Monday. If you are going to be about and wish to call me beforehand 01621 778859 or Ch 16/72 on the day.

Over the weekend there have been more payments for CD's and enquiries for them, have to run a couple off for posting tomorrow. Sad to hear from our latest enrolment, that 'Jemily', the Eventide 24, is no more, but good to hear the chap who bought the remains is after a CD to build another! Great news. Great recycling!

The lad brought his motor boat back from Brightlingsea on his own yesterday, I was waiting for him in the marina. He was as pleased as punch with himself, his first solo trip and his first trip as a 'Day Skipper'! Michael and Karen will be out and about in convoy with us next weekend!

Still a lot of work to do on board, there always is, stowing and resecuring, vitualing and servicing. I have to change the oils yet. how often, I wonder, do others change their gearbox oils? I do it every year, always have done, along with the anode in the water-jacket. But I hear some owners who have never changed the gearbox oil, am I paranoid?

As it is going to throw it down all tomorrow I will get on with other jobs so I am ready to go Wednesday.

See you at the Bell Wednesday night! I might need a relaxing evening...

John

Thursday 24th April 2008.

She floats again! 'Fiddler's Green' was gently slipped back into Bradwell Marina yesterday. With my trusty crew to help all went as easy as pie. Mast raised, rigging tensioned, all tidied away. Even the engine started OK, surprising as I had not charged the batteries all winter... (they are ex RAF jet batteries, NiCads...).

I heard from Nigel with 'Otteau', they too launched last Monday. A perfect day for it.. It poured for us!

We both agreed there was nothing quite like the feeling of pride in ownership you get as you sit in the cockpit as they gently bob at their moorings. The anticipation of the season to come, creeks to explore etc....

More enquiries e the CD's and I have three more enrolments to reply to on the desk! An Eventide owner from N.Z, the new owner of the Ferro Tidewater, a 'Bluewater' design, in Essex and a prospective Riptide owner/builder in Germany. Will get back to you tonight I hope.

The steering group has been deep in discussion on a couple of topics.... I have asked them to do something! Make a decision for me! Not often I have to ask! More on that later.

I am going to nip down to the boat now, the thunderstorm and hail has gone, so the decks will be pre-washed for me to scrub! Hope the owl poo will be softened! Will be trying to load up tomorrow when the sun is supposed to shine.

Off to the woods on Sunday , if any of you are anywhere near Maldon, you are more than welcome to come along for an hour. We have the opportunity to enjoy a walk in a private bluebell wood. Free. All to support my woodland project and TWIG.

http://www.twigs.org.uk See the notice a few items back on these pages.

Regards,

John

Monday 21st April 2008.

The following advert was on the site for a long time, today I deleted it after contacting the seller. to find he had given it away as there were no takers.

Eventide, just the bare Hull !!! The boat was based in Eccles, Manchester

An Eventide 26, the hull construction is double diagonal Iroko, copper riveted with plywood deck on mahogany beams with oak keel. There are no bilge keels nor ballast keel. No Fittings.

Anyone recognise it? Do we know where it is now....?


Well the sun came out today and the wind has dropped, thankfully. I have done one of my favourite jobs today, dressing the mast. I took the time as usual to polish all the ali up with car polish, an ideal opportunity to have another close check to ensure no horrors at the masthead! Then sort out all the bits of string and get them all in the right place, always good when you have finished. this time, for the first time in a while I got them all in the right order! I normally manage to get one on the wrong way round!

Had a few enquiries and requests, CD's, info and promises of pics. Hope they all come to something, they normally do.

The best mail was another from Robert in South America, who has bought the GH 31 for $1.00. He has been on board and found it full of spares and paint, all he needs, he hopes, to refit it. Does anyone recall her, 'Kia Ora II', apparently she has been round the world! the name rings a bell....

Discussions are on going in the Steering Group, as how best to protect our site and all the information, the technical stuff is quite amazing these days. Who would have thought it when we first marvelled at a Sinclair ZX81!

Enough for now,

John

Friday 18th April 2008.

Brr it is chilly here, brisk Easterlies have lowered the temperature right back to winter levels again. Not good for fitting out the boats outside... Tucked up in a barn I am nearly ready for launch, just the mast to clean and polish, halyards to re-reeve. (they have all been through the washing machine, Easy care 30!, to good effect!!)

Have had more enrolments, Jeremy interested in an Eventide in Kent and Stephen having purchased 'Dido' in Essex.

Have had another couple of 'joining' enquiries.. from people interested in our boats and the CD's. Sending out the first Teal 16 drawings today.. just made a new CD label for it!

Brendan has been researching methods and means of upgrading this P.C. to make our operating safer. Ghost is protecting it at the moment, but we will probably go to 'RAID' and have multiple drives all singing in harmony, all clever stuff!

If I feel flush Seagulls might buy me a new LCD monitor, then I will be able to see the desk again.... the 19 inch monster I use has a great screen, but is 3ft deep!

Have heard again from Robin in Zimbabwe, he would be pleased to chat to any other member either in Zimbabwe, (no not many of them!) Or who were once there... Rhodesia... Tony are you reading this....? Pat ?

The Blue Water, 'West Water' seems to have changed hands and we have been offered the drawings to scan for all.. Thanks Stephen.

Have heard from Philippe in France, he has Stuart Turner trouble.. I have sent him a link to the Stuart Turner company, 'Fairways', hope he gets it sorted. At the moment he had a 9.9 hp outboard on a bracket on the stern, which although it does the job, does not quite look right he says....

The Solent Meet looks to be on! Two members are getting together to organise it! Hopefully august Bank Holiday Weekend, might involve Fareham and Newtown Creek. I will post details as soon as Dave and Paul get back to us.

Off to workshop to finish a couple of jobs, in the warm...

John

Tuesday 15th April 2008.

The days are flying by! We have organised launching in a weeks time and I still have jobs to do, will get there!

In the past week another 4 enrolments. Another request or two for CD's and I am pleased to say the first copy of Colin Faggetter 's drawings, the Teal 16. Very much under-estimated in my book.

I have had some interesting mails in from all corners of the world. Chris in Venezuela has asked again if anyone would be willing to charter him an Eventide or similar for a couple of weeks cruising in his old Thames area. Chris was a shipwright at Leigh and charter boat skipper before sailing off across the horizon and ending up running charter, then a boatyard the other side of the Atlantic... If you feel able to help contact us. Chris was also the restorer of MG's Tinka of course.

Had a series of mails in from a few owners regarding their ongoing restorations. 'Galatea' sounds like she is getting a lot of attention down on the Isle of Wight, look forward to the promised article there.

Henry from Seattle has been mailing back and forth, seemingly from all round the world on his travels, he is looking for a suitable boat, he sails in Alaskan waters! Brrrr...

Joe with 'Hellebarb' is beavering on and has offered to send in some correspondence and pics for me to scan for the pages.

Still looking for articles from you for the new Newsletter.

Thanks to Mike Hoban for writing up the minutes of the Annual Meeting.

I have had a request to place an advert for a GH, must be one of the most expensive I have ever heard of... £85k! Not heard back from the seller yet. Looks a terrific boat, but think he has the value slightly skewed. Many do this. The surveyor will give you a valuation, for insurance. Think about it..... if the value is high who makes a buck on a percentage scale....? Yep the surveyor and the Insurance company! I know what mine is insured for, and it is twice the 'street' value. Sorry to disillusion some, but reality please!

Also heard from the new owner of another GH, he bought her for $1.00! She is in America obviously and the new owner runs a Sea Scout group and wants to take the local poor kids out sailing! Great idea! $1.00, bit of a difference to the last GH! More fun per buck!

Lone Gull is up For Sale. Steve Picard who saved her and wrote the book has her on our pages. She will be at a couple of Festivals this year I suspect though!

Lastly we have had yet another boat come to us that we had never met before. 'Aurora', she is in Zimbabwe! Not the best place to sail at the moment I suspect, but robin has sent in some great pics, that I have added to the Gallery.

That will do for now, the mail is coming in thick and fast, more pics, ( I added a load during the past week!) and more members. I am off to finish off the varnish work (Sikkens!).

John

Tuesday 8th April 2008.

Another 2 CD's to go today! They are flying out the door. Plus a nice donation in recognition of all the work that goes into the site, thankyou Henry!

I have over the past 3 days, added pics to the MG page, an article to the Newsletter and a few alterations have been made to the Boats and the bits for sale pages. Dull it isn't! (where did I hear that before?)

I have had an enquiry from a prospective GH owner, he asks if anyone has early records of the GH 31's. He wants to know who the first owner of GH 31 No 195 was back in 1978. Any one got any info? there must be someone with an old GH Association journal out there...

I have been working on a different project today, and if you are anywhere near Essex in a fortnight or so's time here is an invitation to do something different.

The Tillingham Woodland Interest Group that I chair are inviting all to come for a walk in a bluebell wood!

SUNDAY, 27th April 10am – 4pm.

Join us for a FREE, Spring walk, in

HAZELEIGH WOOD, LODGE ROAD, HAZELEIGH.

(Follow the small signs into the lane, on the left of A414 driving from Maldon's Morrison's, towards the Woodham Mortimer Roundabout)

Come and enjoy an hours or so stroll through this normally closed, private woodland, in association with TWIG and Essex Arb. The woodland owners will be on hand to show how the wood is managed, woodcrafts and charcoal made.

Splendid photo/painting opportunity for Bluebell enthusiasts..

In the wood we will have a nature trail for youngsters. TWIG members will be on hand to help identify trees and explain their Tillingham woodland project. Refreshments available.

Also on hand to answer any questions you may have on planting or caring for trees, will be the M.D.C. Tree Officer and experts from Essex Arb. A company that offers total tree solutions.

Bring the children and your friends for this unique opportunity to enjoy an hours spring walk in a well managed, mature wood.

For more contact us on either 01621 778859 or 0771 5556133.

www.twigs.org.uk

There advert over! seriously, if anyone wishes to come and see a bluebell wood at it's best, (we hope!!). Do come along for an hour or so.

Back to turning out CD's!

John

Monday 7th April 2008.

Over the weekend I have answered another 4 enrolments and had another request for CD's. Sorting out the result of the Annual Meeting, we have a new member of the Steering Group, Nigel Seary and a new helper, Brendan as technical advisor.

Thanks to Mike Hoban for taking the minutes and today sending this in:-

The Crouch Harbour Authority


NOTICE TO MARINERS No 1 of 2008

SUNKEN FISHING VESSEL

On 2nd April 2008 a forty foot wooden former trawler sank under tow in River Crouch in reported position

51 degrees 37'. 107 N
00 degrees 52'. 653 E

This position is towards the south shore of River Crouch down river of River Roach, about 200m upriver of Clark's Race Buoy.

The wreck has not been positively located. Attempts to do so are ongoing. Mariners are advised to keep clear of the area and to navigate with extreme caution until the wreck is located and marked.



E.M. Wakelin 4th April 2008
Harbour Master

I have also had Nigel, the new member of the steering group spot an Eventide for sale and John Stevens identify it immediately! I have mailed the owner, who is a member...

After the snow over the weekend, my launch date at the end of the month looks to be a little close! Bet there are a few others now wanting it to warm up again, for the painting and varnishing!

John


Saturday 5th April 12 noon

Our Annual Meeting!

Once again were the guests of Harlow Blackwater Sailing Club, Maylandsea. This year we met there from 1200hrs, to start our official meeting at 1230hrs, which look less than an hour. The bar was open for us and there were sandwiches available. Pleased to say our burgee was on display in the club bar.

There were 17 members attending and many apologises from members who were unable. I gave a full description of the years events and our progress, also of the work of John Stevens with the Database and the accounts from Brian West. At the end of February we had £1,265.47 in the account. The Steering Group were voted back en block with the addition of Nigel Seary, of the Eventide 'Otteau'. Thanks to Mike Hoban for stepping in to write up the minutes again.

Last years will now be added to the official page!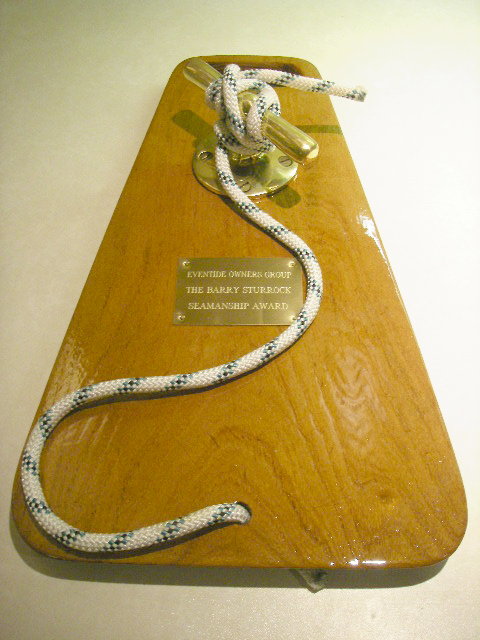 At the end of the annual meeting it gave me great pleasure to award the new trophy, the

'Barry Sturrock Seamanship Award'

to Brendan Mason for one of the best bits of passage planning I had seen in a while. He gets to keep the trophy for a year and his name will be engraved on it, in addition he keeps a wooden plaque, also given to him today. It was proposed by the Donations Manager that we could, with our funds, afford to make a charitable donation, and I proposed it should go to a youth project locally that was dear to Barry's heart. It was agreed unanimously. More later.

The Harlow Blackwater Sailing Club welcomed us as old friends and offered membership to anyone interested in joining. the would like us to come back with our boats for an evening at some time, something we used to do years ago. We look forward to organising that!

Now it is time to put another log on the fire and keep warm, as we have a real threat of winter returning tonight.

Fitting out will be resumed when the sun returns!

John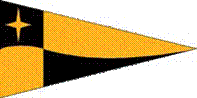 Eventide Owners Group.
4th. Annual Meeting, 5th April 2008 1230hrs
Harlow Blackwater Sailing club, Maylandsea.
Agenda
1. Apologies.
2. Approve minutes of last meeting.
3. Reports from Database keeper, Fund manager, Website Coordinator, Steering Group. etc..
4. Election of 'Steering Group' and 'Officers'
5. Any other Business. (no votes can be taken on anything brought up in this section, but it will go to the Steering group, and if needed back to the next Annual Meeting.)
6. Awards. (If any!)
---
Friday 4th April 2008.
Annual Meeting Tomorrow!!!
Hello Everyone, been a little busy here, making the most of the warm weather! Have most things ready for the meeting tomorrow, hope to see a few of you coming along to Maylandsea.
We will be having the 'official' part from 1230 to 1330. Sandwiches will be available at the bar, plus Tea and coffee and for anyone who wants to stop on for a bit after, the bar will be open properly as well.
Heard from a few members who will be unable, due to distance or infirmity, but all pass their good wishes on to all and tell us to keep up the good work!
Have heard from Tim in Australia, but sadly not from Mike, though I get general information mails from him still. Mike if you reading this, are you still sailing your 3 Tonner and do you want to stay on the Steering group?
With the weather about to take a turn for the colder, snow forecast for Sunday I have taken the opportunity this week to get the paint brush out to patch up the antifouling and to mix up some epoxy. It was 18 degrees here yesterday and not far short of that today. All the epoxy set lovely outside! I will retreat into the garage next week! I will report later on what the epoxy was for... (no she is not falling to bits!)
I have a new page on the builders and restorers section to create, for a Wild Duck being restored, he too is getting the epoxy to go off outside.... Hear that Brendan is getting on well with the restoration of his WD too.
Sent more CD's out in the last week and have 2 more to do over the weekend! Another 2 members in and yet another enquiry for a CD.
All for now, except to say I am pleased to report that Brendan has successfully diagnosed the problem with the mail system I use, Outlook Express. We have been too busy! Having figured out how to extract and save all the tens of thousands, yes, there really have been that many mails... we now have a fully functional mail system again! Seems Microsoft know about it, but have not sent out a fix, just sell a cheap program that I have bought and used to cure it... Now I know, I can keep an eye on it. If you are as busy and your Outlook Express if being problematic, let me know and I will pass on the method of fixing it!
Pleased not to have to switch systems.. getting stuck in my old ways I guess!
Hope to see you tomorrow, 12 noon for 1230.
John
Sunday 30th March 2008.
I have just started the next newsletter. Or at least I have entered the titles for the pages.... I realise that I have already added several batches of pics etc, that I was keeping back, so I have little at the moment to enter....? come on you budding journalists, a quick log about your trip would be of interest, ( in one of our designs please!). I know there is a log coming of a trip in a Wild Duck, but I have just heard that the writer is poorly at the moment, so there might be a little delay on that one.
I have left the owners tips page on from the last one, as several said they enjoyed it, so... where's your tips?? Anything useful will be gratefully received and not just by me!!
A have sat for long enough today doing the Newsletter, so as the grass was cut yesterday and the sun is trying to come out, I am off to the boat to start polishing the hull. (2 pot Poly painted 8 years ago!).
All for now, see you at the Annual Meeting. There may be positions on the Steering group vacant, as I have not heard from 2 of the committee????? Hello Australia, can you hear us.....
John
Post script.
It is 1830hrs now, just had 3 hours on the boat. I spent the first 15 minutes with some of that 'Star Brite' hull cleaner for the brown WL stain. All off and shiny with no effort, now that is a bonus.. Do wear gloves as it says, stings like fury if you get it on your skin.. yes the glove split! And Yes I know it might have been easier at the end of last season, but it was cold then...
Cleared all the loose antifoul from keel etc, started with 3" patch, got over enthusiastic, ended up with a cwt of flakes on the barn floor! Have to take the epoxy down next time and fill a couple of scrapes, it's all that creek crawling!! She is now almost ready for the antifoul. Only takes an hour or so. Always enjoy that job, sort of gives you a feeling of anticipation......
Gently scraped the lime scale deposit from the prop, to reveal the polished bronze! I think coating it with Lanolin seemed to work. Found the only barnacle, on the prop nut! One very dizzy Barnacle, how do they survive there? Will take the battery electric drill and the polishing mops down next time.
Washed down all the 'varnish' work, actually it is 'Sikkens' 'Cetol 7'. A very quick rub down with wet and dry and white spirit next week and I will apply another coat. Magic stuff, did not even need it last year.
Back home and it's not yet dark, first day of British Summer Time... love these light evenings!
John
Friday 28th March 2008.

Could not resist adding this old cartoon I found today.
Well I think I have my head above water again, all the urgent mails answered and now it is just some of the pics to place on the site. Replied to the 5 outstanding new enrolments, welcoming them to the group.
I looked back at the site this afternoon to find the number of hits was way over 100,000! Contrary to the belief of some, it is not just me clicking the button!
Had these great pics of the Eventide 'Johari' in from Philippe in Port Launey France. She was sailed over a couple of weeks back and moored near his home. The subsequent rain and flooding was so severe she ended up on the bank, see the pics. At least she fared better than some local boats! Philippe has been in touch with others near him at Port Launey and maybe we could have a French section starting!


Spring is threatening to be just round the corner.....Now it is a race to get the antifouling done and get back afloat....
Antifouling... strange, not had one order this year??
Can you get better, cheaper, if so let us know...
Mine worked well again on the Blackwater, but I know it did not fare too well on the Crouch for some reason. All the boats round me in Bradwell were coated in grass, ours had a slight slime, that wiped off, and for 3 weeks the odd strand of equally easily wiped thin grass. At the end of the year we were again barnacle free and just slimed. Far cleaner than most local boats.
If you need any see the link at the top of this page, price the same as last year...
John
Thursday 27th March 2008.
Last night just 4 members were at Danbury. We heard from 8 others who could not make it, but will all be at Maylandsea for our annual meeting on Saturday week, the 5th of April. See you all there, 12 noon Harlow Blackwater Sailing Club.
Am still ploughing through the backlog of mail, sorry if I have not yet replied to you, I will get there, soon! We have had 5 new enrolments in the last week, two with boats, one interested in our group, as a friend, even though he has a 38ft wooden boat by another designer and these two friends in Australia who are hoping to build an Eventide and a Waterwitch!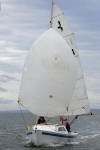 Ross and Trevor in Oz!
I am organising the CD's to go in the post today! More power to your elbows lads!
All for now, back to work!
P.S.
Have you seen the count numbers! We are so close to the 100,000 hits!
John
Wednesday 26th March 2008.

We are back from our trip to sunny Devon, where it rains 6 days out of 7! It snowed! We were delivering the 18ft Foxcub to my daughter and her husband Dave. The boat towed down behind our car a treat, but the weather let us down. We had planned to launch Saturday, but F8 to 9 winds cancelled that, added to which the sea inside the harbour was a little too rough for a first time out with untried outboard. We managed it on the Monday, thanks to the very helpful Brixham Harbour staff, and my daughter was able to test the new boat and outboard in the harbour.
Pleased to say that the wedding present boat, 'Beachcomber' is now safely bobbing in Brixham Marina! I will add a pic of the launch and the naming later... first got to catch up on all the post!
We have had a few more registrants over the Easter break, a GH locally and a WW that I know, once owned by a Mr Eatwell. Welcome to the new owners and to the other 4 who have enrolled or contacted me in my absence regarding CD's of drawings etc. Will get back to you all as soon as I can.
The postman has just delivered a large package of boat drawings, sent in from Canada by Mr. Toivonen.. I have quickly looked and they are of the early Eventide. Many thanks to him, they will be added to the collection.
Also in the post was a request for a burgee. will have it in the post ASAP!
Tonight is Danbury so will see a few friends there, but have to rush now, mail boxes straining at the seams!
Regards to all
John
Tuesday 18th March 2008.
Just parcelled up another two CD's and heard from another new member that he is closing a deal on one of the boats on the site... Couple more enquiries in and a thankyou for the site, always nice to hear we are doing what owners and enthusiasts want.
I am signing off for a week now, will be too busy tomorow to get back I suspect, last minute packing and sorting before we tow 'Beachcomber off down to Devon Thursday. Looking at the forecast seems it is going to be very wet on the way down and cold and windy when we get there! Hope the berth in Brixham marina is a snug one! Does not look as if we will be doing much sailing!
John Stevens is still beavering away with the members database, numbers up to 660 now! I have several months of figures to check over tonight, I hope, so he can carry on entering them on the database.
The Danbury meet is in a weeks time, as I am away in the meantime, A reminder here. 8pm at the Bell Danbury, informal meal or just sit and chat. Let me know Wednesday next, if you are attending so I can give our hosts numbers for tables. we normally take over one end of the pub! 01621 778859.
Lets hope the cold snap will soon be over and we can get on with the fitting out.
See you in a week,
John
Monday 17th March 2008.
Has to be green today!
Bitter cold here, the odd snow flake and hail stone, and me trying to wire up the deck fittings on top of my daughter's boat... Brrrr.... We are off to Devon with 'Beachcomber' Thursday morning, away for a week. so apologies in advance if you get no immediate response. I promise to publish a picture or two of her being launched and sailed...
I have had another 2 enrolments today, a prospective Senior owner/builder and Joe up in Amble who is working on a Wild Duck, Hellebarb. Long time since I saw her sailing.. she was a regular on the London river and up the coast.
Have you noticed the website hit counter... by our annual Meeting next month we shall have passed the 100,000 mark at the current rate. Not bad!
On my return from Devon after Easter work begins on 'Fiddler's Green' in earnest. In point of fact I have very little to do again, the paintwork seems to be holding up and the fault I had with the log seems to be just down to a loose wire. however I still have to polish my prop and antifoul, polish the topsides etc.. I will also take time to apply another coat of 'Sikkens' to the woodwork, did not need it last year... If time permits I have another couple of jobs on the list, but hope to be back afloat by the end of April. I can always re-grout the galley tiles afloat!
See you on the river!
John
Wednesday 12th March 2008.
Hello Folks, just back from a long weekend in Warwick, so we missed most of the gales! Quite calm up there... Blew F7 today at home to make up for it.
Have had a raft of photos in from Silvio in Italy of 'Tinka' and other classics at a festival, 'Tinka' won 2nd in her class! Silvio is scanning his drawings to add to the collection. We have had more GH info courtesy of Robin. I will get round to adding these shortly. Robin has also sent in a picture of the model GH he has made, very detailed. I will put that on the GH page as well.
We have had another 4 enrolments and I have sent out another couple of CD's. I have yet another new member to reply to today... John Stevens is beavering away and has given me the list of owners and friends joining us up to today nearly, for me to check over before he enters them on the database.
I have heard from some of the steering group who are willing to stand again next year, a couple outstanding as yet... Meeting 5th April don't forget...
I have had a great mail from one of our members, Justin up on Skye. He had neglected to tell me he had sold his boat, 'Molly Jade', but after a year or so, watching her just sit there, he bought her back! Great! They sort of get to you MG boats! Justin is considering having a regatta, what with all the boats he has and the ones sailing Scottish waters.. Fancy a trip north?
Another GH owner has contacted us, the owner of 'Moonlight'. Some might know this as the GH 31 built and owned by Mark Urry, who was the builder of GH's for a while. Hopefully we shall see more of her this year.
We have another Tidewater too, 'Tidewitch'. I am hoping shortly to have the Tidewater drawings saved for posterity, just the sort of thing the new owner might need.
Am off to Devon in a weeks time, for a short break with the daughter, towing her boat down to the happy couple! After Easter fitting out in earnest!
See you on the river,
John
Thursday 6th March 2008.
Well I had a nice run out yesterday, it took 30 minutes to get to the end of Bradwell creek from the pontoons, then after a quick check of fenders and ropes, I was off and 15 minutes later I was at Cocum hills! 18knots! 15 minutes later I was bumping through the shallow water in the entrance to Brightlingsea. It was supposed to be a neap tide with over a metre above CD, but the pontoons I was trying to get to were dry! Found out later the tide was at least half a metre below prediction, so much for really accurate tide tables!
The lad's little powerboat is great fun, 100 horses and even sounds much like my old work boats! Heard today they already have her out for antifouling and 1st engine service etc. Look forward to bringing her back! It was a nice trip even if I did not get the boat alongside till 1930 in the dark. Just like being back at work on the River.
We have had 3 more enrolments in the last couple of days and more requests for CD's of drawings. I have also had a firm promise of another set of drawings, more later!
I am off up to Warwick for a few days, so hope to see the web counter very near to the 100,000 when I get back next week!
soon be antifouling time!
John
Tuesday March 4th 2008.
Just added another page to the Restorers section. Mike up in the North West has a 3 Tonner, 'Zanzibar', that he will be restoring hopefully this year. Looks a little different to other 3 Tonners!
We await more as work progresses. A little reminder to the others who have pages, we do like to keep them up to date, so send in a pic and a few word every now and again please.
Wind still rattling the windows here, so not venturing out on the river today. Instead I am off to deliver some new parts to the man restoring my old van.
Back soon,
John
Monday 3rd March 2008.
Well guess what, it snowed today! March, in like a lion Eh! Well hope it does not slow down the fitting out! The Seagulls round here are now totally confused, as they have their stunning black caps on, ready for spring!
Spent the day gently pottering as the back gave warning signs over the past few days, do not overdo it... as a result we have 3 new pages added to the Gallery! The Barbican, the Lone Gull II and the Kylix Class all now have pages of their own on the main gallery.
I have also had more enrolments and just sent out another CD of drawings, the Eventide this time, to Australia.
Hope to take the lad's boat out for a run over to Brightlingsea in the next few days, back and weather permitting.. bet there will not be many out there! Temperature drop of 10 degrees in the past few days!
John
Thursday 28th February 2008.
Last night eleven of us sat down to a meal in the Bell at Danbury, toasted John and Ann's Golden Wedding and sent our best wishes to Andrew and Jo, the newly weds. Once again we welcomed new faces! Peter dropped in from Lincolnshire to chat.. We had apologies from several other members, who could not attend, Mike, John, Brendan, Nigel and Heidi, Norman and Maddy, the list goes on. All really enjoyed another great evening of social chit chat. I think one or two were even talking boats as well!
Have added a pic to the GH page and an advert of a GH for sale as well. Have a few pics to add to the Owners tips page and some pics of a Senior sailing in south Africa to go on as well, later maybe. Just sending out two more CD's and a burgee to a couple of members. So off to the post office now.
John
Tuesday 27th February 2008.
We meet tonight at the Bell Danbury, and we have two special weddings to celebrate! John and Ann are celebrating their Golden Wedding this week, congratulations to them.....
And we have just heard that Andrew and Jo have married in Las Vegas, and though they are away (again!) Honeymooning in Mexico!, they wish to be remembered to all their friends at Danbury. May your voyage be as pleasant and long as John and Ann's!
Ahhhh....
See you at Danbury if you can ring me first on 01621 778859, it does help to reserve tables together....
Brendan is dropping in to check up on me and the computer. Very reassuring that he is looking over my shoulder... John Stevens is still up to his armpits in the database, we have very nearly 650 members now, that is 10 times as many as we started with exactly 5 years ago! He is working on the next update to the Map page.
With the warm weather continuing, (What Global Warming?!) I heard the first Swallows were seen in Kent last week, this is ridiculous. I used to watch for them skimming across the Thames Estuary on May 1st! Every year here they have been earlier, last year early April. One good result of the warm weather is the epoxy is going off outside! I am working furiously on bits and bobs to finish 'Beachcomber' the wedding present boat.... just glued up the electric switch box/panel.
Hope you are getting cracking on those outside jobs as well, might be as good as it gets!
Regards to all who cannot make it to Danbury tonight!
John
Saturday 23rd February 2008.
Well it is not cold out there, so an opportunity to get on with a few boat jobs outside. Even warm enough to epoxy in the shed, without any heat! Another winter seems to be fast losing it's chance to bit us on the backside.... Or is it... Bet is snows at Easter!
Have been fighting with the 'Ghost' backup program for 4 days now. At last I have it cracked and all is sorted, I hope. Had to eventually format drives and reload, real pain. Sadly I lost copies of mail between 17th and 21st. I had saved many of the pics sent in to another backup drive as a matter of course, and a lot of items were published on the web, and so saved... I hope I have replied to anyone that mailed during that time... I had just one more enrolment, yet to answer you Robert, be with you tomorrow. If anyone is missing a response please forgive me and mail me again please.
Sunday looks to be warmer than today, so with any luck more glueing etc... I am making an electrics panel for my Daughter and her hubby's new boat. Wiring next.... All got to be done in time for the trip to Devon at Easter... At least today I got the tabernacle refitted, and all the 'dri plugs' fitted on deck... Half the fun of boating seems to me to be the tackling of the little jobs we take on. Liken it to three dimensional jigsaw puzzle solving!
If you are restoring or just fitting out and have a story to tell, send it in, we can publish it!
John
Wednesday 20th February 2008.
Up burning the midnight oil again, I wonder if I will still be awake to see the lunar eclipse....
Have just had a very busy day, shuttling boats and trailers back and forth! I now have my daughter's boat on the 4 wheel trailer ready for the trip to Devon. Trouble is it is stuck halfway across my drive until I can muster a few strong hands to move it. 4 wheels are not so easy to turn on gravel.!
The enrolments still keep coming in, replied to 3 today! We are getting more than I thought possible! I also had a brochure of the GH sent in, which in turn prompted me to dig out some old GH leaflets of my own, from 1978. They show the prototype GH26 with single chine, GH 26 '0', known to us as 'Athaena'., Jonathon Snodgrass's boat. She is featured in the latest Newsletter. I told the story of her at Danbury last time, and I am very pleased to have found the old leaflets to back it up.
I also found all the paperwork, the sketches and drawings that I used during the building of 'Fiddler's Green'. I was amused to see all the clippings I saved from magazines and brochures, anything that would give me an idea. All seemed to work! Planning is important I feel. I have seen too many boats where you cannot see where you are going when seated in the cockpit, or the bunk heights are worryingly wrong! Not rocket science to work it out....
Whilst I was rummaging I also found the brochure on the Noontide 32, the steel version with a foot extra in the stern, of the Riptide 31. I will add her to the Riptide page of the Gallery. Not in colour sadly.. Anyone seen her afloat??
John Stevens has sent the latest list of enrolments and boats for me to check, 645 enrolled. Wow.
And have you noticed the number of hits the site is getting? We are fast approaching 100,000! (And that is not since day one either, it is just the last 3 years....)
Right off to add a few more pics to the gallery and watch the moon.!
John
Tuesday 19th February 2008.
Well I did get out Sunday for a putter with the lad's boat, what a smashing day...

No 3 Blackwater buoy at sunset Sunday.
When you get the odd day like this it makes you realise what we are striving for whilst building or fitting out! It was a real treat. As darkness fell the temperature plummeted, but it was still worth it!
Had another enrolment today, from the sister ship, by the sounds of it, to the fin keel Senior built in GRP in South Africa. Welcome Danny. This one was fin keel too, but later converted to centreboard for trailing, more soon I hope.
Date for the diary....
Annual Meeting, Saturday 5th April, 12noon, Maylandsea..... more later.
That's all for the moment, except to say John Stevens has been burning the candle both ends again, not only working all the hours but he is doing the updates to the database as well. Up to January now. as he does them, month by month, he and Brendan have this clever program he uses, then sends me the updates for the Map page.... You will notice the numbers slowly creep up over on that page. we have not ironed out all the snags yet, there are a lot of members boats that we have to add, they had slipped through the sorting criteria. Unless all the boxes are ticked, they do not go on, I have missed a few boxes by the looks of it. Working on it!
John
Saturday 16th February 2008.
The weather looks good for a putter out this weekend! Again! We have been so lucky with our weather. there have been a few cold damp days and a few windy ones, but we have now had also the warmest February day on record! What global warming?
Pleased to welcome Pekka from Vienna to the group, I was in contact with him years ago in the old association, welcome aboard. Pekka has the drawings to several of our boats, I wonder which one he will now go for.
Could be the Senior... I have had loads more enquires about this design since Selway-Fisher converted the hull drawing.. Today another new enrolment, Dave from Grantham, he is also interested in the Senior. we hope the first well designed stitch and glue boats will be made this year. Look forward to seeing the pics!
Just a reminder that the Antifoul deal is on again, same price as last year, see the link at the top of this page.
If you get out this weekend, wrap up warm and enjoy!
John
Tuesday 12th February 2008.
Over the last few days I have entered more pics on the gallery, the MG designs page, the Builders and restorer's pages under the 'Cirra' and 'Tarka' headings. John Stevens and Brendan moved Tarka over the weekend to her new berth, where Brendan can get some work done on her. See the 'Cirra' page for an update on Mikes workshop....
I have also replied to a couple more general enquiries and two more enrolments.
I have added a load of adverts to the pages too,
I will have to contact the Harlow Blackwater S.C. re our meeting as I have not heard from them as yet.
With the great weather over the past few days, up to 14 degrees C here, I like many others have been turning my efforts to jobs outdoors....
However don't be fooled, the weather cannot last.. so check those covers!
John
Wednesday 6th February 2008.
At long last I have managed to place the 4,000 plus pictures in the place they should be on the site and with any luck it will work a little faster! All took a litle longer to do than we thought..... It has taken a while as there have been gremlins in the service providers machines... Hopefully we have gotten to the bottom of it now and should not have a repetition. Probably from where you are you may not have noticed anything amiss, it was just the delays sometimes from receiving pictures and articles, to being able to publish them.
This week we have welcomed the owners of 'Kwa Heri' a GH 31, which is shortly to appear on the for sale pages, and 'Saluki' an Eventide 26, friend of the new owner of 'White Dove'. Welcome to the new owner of 'Johari' too, the new owner is the one living in France I spoke of in yesterdays notes.
I have had quite a few queries from him on keels, rudders and sailing performance generally.
Brendan is out afloat this week, moving his WildDuck on the Medway, certainly was nice weather today if he was afloat!
Now going to turn my P.C. off and let it cool down, it has been working hard! Will update the maps with the latest from the Database Manager tomorrow.
Opps nearly forgot. Marclear available again, same price as last year! £50.00 a 2.5 litre can of Workboat Red!
John
Tuesday 5th February 2008.
Time marches on and fitting out time is rapidly approaching! I will be making enquiries about the antifouling offer again shortly...
Will hear in a few days about the date for our Annual Meeting too.
One more enrolment this week, from a gentleman in France who is buying an Eventide in the UK.. He is waiting for the weather to sail her to her new home... Bit chilly this time of year for me! Must be getting old!
We have been having fun with the website, doing some serious editing in the background. the only thing you may have noticed would be the loss of the chart edging strip that Barry made, for the past 24hours... Opps, all restored now.
I have been moving files about in the background for best part of a week, am 3/4 done, but there is a program file missing in the background again, so I have to wait for it to be repaired by the service provider. The whole idea is to make things work a little faster. We have now become so large that we may have to get an even bigger, commercial webspace! Who would have thought that 5 years ago! The nice thing is there is enough in the kitty to be able to do it! A big thankyou to all those who send in the odd pound or two, you know who you are!
Enough for now, back to making fitting out lists...
John
Thursday 31st January 2008.
Pleased to welcome Jonathon and Jane to Danbury last night, all the way from Derbyshire! Good to see Doug back on his feet with just a stick! 11 sat down for a good meal and lots of chat! See you there next month?
Brendan is tweaking the new Map page, as with anything new there could be snags to sort, but he is on it.. also as a result of his visit yesterday we think a missing file, has been replaced on our website, which should allow it to work quicker, once I have relocated hundreds of files that are in the wrong place....
Just back from the Marina, wild wet and windy, but the boats there are OK!
Just posted another CD, the storm design this time, to France. The number of members enroled stands at 620 now, and still new boats come forward. never could we have envisaged there would be so much interest and so many new boats. Lots of praise for the web site too, and that is all down to all of you who send in pics, articles etc. Only today a Barbican owner has promised a copy of the advertising leaflet, with all the specs, thanks Brian, just the ticket!
John
Wednesday 30th January 2008
Hello All.
Brendan and John Stevens have come up trumps. the new map pages work! A great deal of effort and time has been expended here to get it going and John S is working overtime to update the membership database so we can update the map. at the moment it reflects membership in May 2007. It will shortly be amended to add more recent members.
The information is scant, as it has to be to comply with the UK Data Protection Act.
I have just joined up another 4 members, one is selling a GH 31, 'Kwa Heri'. A boat I know. He will be sending details in shortly for the 'For Sale' page.
Tonight is Danbury night and will be good to see Doug up on his pins again! The new hip performing well we are told! Brendan is coming along too.. See you there.
I have heard from the Harlow Blackwater Sailing club, they will be letting me know a date for our meeting shortly. all for now,
John
Friday 25th January 2008.
The mail is sort of working again, gremlins! Apologies to those who might have got 20 repeats!
It occurred to me the other day that this group has been going really for 5 years, since the 'Black Friday' at the old eoa agm. Though we did not get the site organised till February 2003, the owners mooted this organisation that night.
What a way we have travelled. From those original few owners there and the supporting owners, about 65 of us, we have now grown to a huge number of owners and friends! The website is fast approaching the 100,000 hits and the membership is growing almost daily. I have received another 3 enrolments in the past 3 days! There are some that say it is just what the organisation needed, a kick in the pants! Certainly worked! .... For us!!
Have just heard from one of our members who was searching for a Riptide. He has found one, more details shortly, along with more up to date pics. Robin Lewin is pressing on with the scale model of his single chine GH31. look forward to seeing that! If anyone wants a radio controlled Eventide 26 model, I know where there is one for sale! I have also heard from the ex owner of another GH 31, that is still about in Norfolk somewhere, he did a circumnavigation in it 20 years ago, looking forward to reading the log on that trip.
I have just found some historical documents regarding one of the first Eventide voyages, that I intend to publish in the next Newsletter.
Talking of trips, I am about to sort the calendar of events for 2008, so if anyone wishes to host a meet, let me know. We nearly had a South Coast Meet last year, now Paul is back maybe 'Fram' might be host boat, once she has that nice new 'Beta' installed!
Alan Wellings has been keeping me up to date with a GH 31 he has found. It is for sale for just £5k, but loads of work! And Simon is going o look at the Eventide languishing in Cardiff, advertised on our pages...
As you can see, despite my mail problems, the wires have been buzzing.. What was the trouble? Well it seems we are a victim of our own success. My mail program, Outlook Express, was over worked, there were more Eventide mails in it than it could cope with, so having carefully saved the old ones, courtesy of Brendan's expertise, I have been wiping all but the latest mails so it can breath a little easier! I will have to ensure I compact, save and delete on a more regular basis! over 2 GB of mails on Eventides alone, and that is just 2 years worth! Busy?? you bet we are!
Regards to all, Danbury next Wednesday don't forget,
John
Tuesday 22nd January 2008.
Sorry my outgoing E-mail is down, so apologies to all those waiting for a reply, will be with you ASAP!
Been a busy week and then just to top it all Friday the mails starts to play up. Not sure why but it is maybe an over zealous Anti Virus program, or a problem at Easyspace... As a result Norton have upgraded my Anti virus and in the process fouled all sorts of things!! Taken 3 days to get the machine working, let alone mail! I am still struggling to get the anti spam back, apparently the new version does not have it!?!? Was one of the best bits?? With the amount of mail we get, and our prominent position on the web, there is also a load of rubbish, to put it politely! Norton used to do a great job of filtering all the dross off..... As there are over 100 a day I can do without having to sort them by hand! Still working on it....
Getting in practice Saturday for our woodland project, planted hundreds of hedgerow plants! Great fun and good job to do if it is cold and drizzly! A warm bacon bun and later, hot chocolate and a warm shower were the best remedy!
Eventide wise there have been a few more enquiries about the Senior and another new member, Eddie. He has bought the junk rigged Riptide that was advertised on our pages for a while. Sorry not to be able to respond Eddie, will get back to you ASAP!
John has sent me details of an auction on E-Bay, for a pair of 1937 copies of YM! Edited by MG of course.
Next week I hope to meet up with Brendan and get the Map online, this will be a milestone. a great deal of effort has been expended by John Stevens and Brendan.
I have at last scanned the books I was donated before Christmas by Doug, soon to be on the for Sale pages!
Back to the Anti spam etc.... and tearing a little more hair out! They do not make it easy do they....
John
Tuesday 15th January 2008.
Today I have added 28 pictures to the web pages! 4 new boats among them, plus new pics of 'Westwater' afloat. A couple of new Golden Hinds, a couple of new Barbicans, more pics of the South African fin keel Senior, updated pics of 2 Eventides and a totally new one as well.. several pics from across the Atlantic of the oldest known Eventide, 'Red Skye', sail number 2 and one of a sad Eventide that will soon be on the For Sale page!
I had hoped to also have spoken with Brendan about the new map, but time beat me today... soon...
I have had some great mails in. One of the best was from the grand-daughter of one of the crew and builders of 'Borer Bee' This plucky little E 24 sailed from Singapore back to the UK in about 1959. She wanted to trace the boat for him, we were able to put the last owner in touch. He, Alan, has the boat near him in Ireland, keeping a watchful eye on her no doubt for the new owner, who intends sailing her there for a while before taking her across the Irish Sea to Scotland! We hope for more on this later...
I have also heard from Liam in Ireland with update pics of his Eventide 'Cris Hawk' and Tony from Kent with recent pics of 'Cosmic Wind', though the pic looks as if it says 'smic Wind'! The new owner of a Barbican has been on and I have added some great pics of her.
In addition I have added links on every page of the gallery to the new 'Lone Gull II' page, and added a few other links that were missing when I looked, to other pages on the gallery. I think each page has all the links now. till I add a new page for all the Barbicans and start splitting the E24s from the 26's, ......
We are getting more and more mails about the new Senior hull in stitch and glue.. Selway-Fisher now sell a good set of drawings to do this for £50.00, then you have a hull and from then on work with our CD to finish it off!
Just sent a set of Eventide drawings and the the film out, today have had another request for a CD of Eventide drawings.
I am trying to book a date for the Annual Meeting at the moment. I will also be working on the list of events. If any member on the South Coast, the West Country, the North East or North West and Scotland, would like to host a meet, all you need is a date you intend to be somewhere, a club, a pub or simply a secluded anchorage for a get together, let me know and I will add it to the Calendar.
Enough for now, fingers complaining!
john
Saturday 12th January 2008.
Escaped afloat today, first time I have felt like going out the door for days! Nasty little cold bug... What a wonderful day. Gave the lads powerboat a good warm up. There were 6 or 7 sailboats out in the Blackwater and a few chaps drowning worms at anchor. The birdlife and the sunshine, the crisp air all do you good Eh!
Answered another couple of queries re CDs today, and heard from Brian, he has bought the Barbican, more on her shortly! Real nice boat.
Had the Harbourmaster of Penarth Marina on, (Cardiff, Wales), he has an Eventide 26 that has to go, he is sending some more pics Monday, but suffice to say she is a 26 in need of TLC with ali mast and spars, no inboard, has a very odd outboard well arrangement..... I will get details on the for Sale page ASAP.
I also have a few hours of uploading of pics for the gallery to be sorted in the next few days, some of these date back to before we went away... Did you see channel 5 last night 'Megastructures'? I can tell you it did not do it full justice, it is magnificent... Back to reality....
I am still testing my speed log, but it seems to be working fine now, and to think I could have been seduced into a new pair of smart 'Navman' instruments in the cockpit .... Having just calibrated the lad's today, I think I will be looking for a bargain set of them soon anyway, nice bits of kit!
Checked the owners boat covers down at Bradwell today, all secure, just as well, think it is going to be wet and windy again as of tomorrow....
all for now,
John
Thursday 10th January 2008.
The link to the tidal petition I placed on here two days ago, has been found not to work, for some reason access to the petition has been blocked.. Maybe time is up on it... not many signed up last I looked.
Have replied to all the enquiries and new members, sent out the CD to the first to request this year. When I find 5 minutes to myself I will start on the pics. I have just had some more, this is really good, they are coming in thick and fast! The latest are a series of before and after pics of 'Pavi', a fin keeled GRP Senior! Looks good, bet she sails sell! She is in sunny South Africa.
Got out to check my boat today, got on board and had a check of my speed log. Had been having problems with it at the end of the year, occasionally no figures on the screen. Before I brought it home I tried it, switched it on and it worked fine, till i touched the cable.. I eventually found most of the tiny screws in the connector in the wiring were loose. Having gone over the lot tightening them it now seems to work OK!! So no new Navman log and echo-sounder for F.G. this winter then.... save me a few bob!
Just shows it is worth checking wiring... I will now go over more of the terminations to check.
Going to be watching the builder doing our bathroom closely tomorrow, I have to re-grout my tiled worktop on F.G. Cheaper that a new log, that I know!
Wind whistling round the cottage here, have had to re secure the cover on my daughters boat more than once, when was the last time you checked yours? Down to the Marina over the weekend, Saturday looks like a fine day, then the rain comes back! Roll on Spring!
All for now,
John
Tuesday 8th January 2008.
We have been living out on the coast here for 10 years today, doesn't time fly when you are having fun! We like to see the sea every day!
Had a flurry of mail to sort, and am still sorting! at least 6 new members, a GH, an ex GH transatlantic sailor interested in anther MG design, a prospective WW owner, two Senior builders, one buying the new Selway Fisher Stitch and glue hull and an Eventide from Tasmania. Welcome all!
In addition I will get round to adding all the new pics sent in ASAP!
John Stevens has spotted a petition at No 10 for free Tidal info. have a look if you wish to sign up..
http://www.ybw.com/auto/newsdesk/20080008114314mbynews.html
<<20080008114314mbynews.htm>>

Not sure how successful this might be.. to late for me as I have just loaded my new Belfield Tide tables for the next 2 years onto my PC! Having seen how complex the calculations are, I am not sure if having the raw data will benefit many of us, hopefully though it may make my next tidal info CD cheaper??
The next boat show is looming and I am not sure I will bother. I went last year and hated the venue, vowed not to go back. I liked Earls court, but it lacked a lot of the smaller stands sadly. The traders and organisers seem to be playing a power game with us re the two boat shows and a lot of pressure seems to have been put on people and firms to attend Excel. No for me, unless I get a free ticket and am at a loose end. Sooner save my money.
I am pleased to see the interest the Selway-Fisher Senior is getting. A properly planned and designed stitch and glue Senior was a project I was involved with years ago. It was found it was not an easy task and although Selway offered to do it then, their offer was turned down by the old eoa as they thought they could make more money out of it doing it themselves. Wrong! The result was a disaster, floppy unsupported panels and a distorted finish... Try as I might I could not convince those involved it was not as easy as they thought. Selway have approached the project from a proper engineering direction and the hull they have designed will probably see a lot more Seniors on the water. We are supplying the drawings, at cost, to finish the boats off! (£5.00 UK and £6.50 overseas inc P&P). I would implore anyone building though to go for West Epoxy or similar, there are now a lot of small fly by night cowboys out there selling Epoxy products. Do it right the first time, you do not want to glue it twice.!! It is worth paying the extra pennies to get the backing of the big firms with this. Just like it is not worth using cheap ply nor inferior fasteners....
Whilst on the subject of Seniors, I have had the son of the owner of Senior No 1 , 'Emma' contact us. The boat was built for his father in 1957 by Kenneth Gibbs and he and his father sailed it on the Essex coast for many years. He also gave details of two other Seniors. None of these had ever been recorded in my old records. I wonder just how many YM boats were quietly built and sailed and never came to notice? Seems like a good number.
Well I am slowly shaking off the cold and cough, not venturing far yet. I would like to get down to the Marina to check on the lad's boat, and Doug's, but will wait till I am 100%. I have in the meantime been making lists of jobs to do on mine. Mmmmm, seems I have more to do than I first thought!
All for now, keep warm if in the UK and to our friends in the southern hemisphere, good sailing.
John
Saturday 6th January 2008.
Can't say it's nice to be back, we have been spoilt rotten for the past week by Darian's lad and his wife. Dubai is a real different place, not only is it clean, and all the people polite and friendly, but it is warm (this time of year, 30 degrees C when we left!) and forward looking too. We had time to drive deep into the desert, a beautiful experience, and meet locals and that other ship, of the desert, the camel. Always thought they were likely to be awful, but the ones we met were docile and very friendly! Loved having their noses tickled....
Sheik Mohammed has ploughed much of his wealth into the place, housed all his people and given them security and future. They have the biggest of everything too, and are rightly proud of it. We were aware that 33% of the world's cranes were in the region, and we saw many of them working. Not for nothing is it referred to as the biggest building site in the world! The tallest building was incredible, not my cup of tea, but amazing none the less, over 800 metres and still rising. This work did not detract from our stay, the place is huge and we were far away from any work. We were right royally spoilt, culminating with our last dinner in the beautiful Burj Al Arab, a magnificent building and icon of the area. ( You know the one that looks like a billowing sail!) Very fitting! (a 7 star Hotel !!!!) we dined at the very top!

So back to reality, 10 degrees and pouring rain and a filthy, crowded, and unfriendly Heathrow... what on earth must visitors to the UK think, we were ashamed.
So lets get back to boats! During the Christmas and New Year period there have only been a few new enrolments, I suspect that number will increase again after the holidays. However I have had some interesting mail, including one from the former owner of Senior No 1! (Was his fathers from new...) Hopefully some pics and writings to follow there. Sadly I do not think the boat exists still, we will see.
Other mails coming in were from prospective builders in search of information and on how to get hold of the drawings. I will get round to answering them all as soon as I can.
During our trip I developed a dreadful cold, which in the warmth of Dubai did not slow me down much, indeed dips in warm, salty sea were just what the doctor ordered! However back here I have been dragged down by it, so it might take me a day or two to get up and running yet!!!
That's all for now, back on the Lemsip!
john
1st January 2008.
Happy new year to all our members and our visitors.
The web site Coordinator is away till 5th of Jan, normal service resumed as soon as possible thereafter!
John