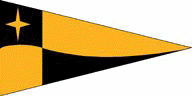 'Stoppress' pages for 2021
Scroll down....
---
---
These pages will be updated on an almost daily, certainly on a weekly basis, from all the mail and information coming in to us.
---
---
Click here to read the 2004 News pages
Click here to read the 2005 News Pages
Click here to read the 2006 News Pages
Click here to read the 2007 News Pages
Click here to read the 2008 News Pages
Click here to read the 2009 News Pages
Click here to read the 2010 News Pages
Click here to read the 2011 News Pages
Click here to read the 2012 News Pages
Click here to read the 2013 News Pages
Click here to read the 2014 News Pages
Click here to read the 2015 News Pages
Click here to read the 2016 News Pages
Click here to read the 2017 News Pages
Click here to read the 2018 News Pages
Click here to read the 2019 News Pages
Click here to read the 2020 News Pages
Click the link(s) above to read earlier Stoppress items
There is also a Free Guest Forum, click here to go to it.
Members can post threads and respond. there is also a new 'Private, Members only' section!
You will need the passwords from us though!
---
---
And we have a new page of logs, click here, to go to them!
---
---
Scroll down for 2021 Stoppress pages...
---
Saturday 16th January 2021.
Had nice mail from Terry who used to sail out of Tollesbury many moons ago. He had some old drawings and other correspondence he wanted to give to a safe place, gratefully received Terry. He also sent a couple of photos that I am able to reproduce, after a little editing.

To my surprise one of the photos shows him on board

'Gil Gilad'

motoring past my mooring buoy in Woodrolfe Creek. Trying to ascertain when the photo was taken as I am not on the buoy.... Sadly the boat was vandalised some years back and eventually broken up, sad...





'Gil Gilad'



Looking hard at the photo on the right you can just make out a yellow blob by Terry's elbow, that's my mooring. Bradwell power station in the distance!


At the moment I am gathering kit to re-lay that mooring. I have a 'new' large mooring buoy and to go on top a very strong s/s swivel. It will stay out of the water.... To secure the buoy to the mooring ground chain, I am going to use a 7m or 22ft length of very heavy duty nylon, 40mm with a 12 ton safe load!

Up till now I have always used a 22ft length of 3/8 inch galvanised chain. Strong but corrodes gently, so needs replacing every 5 or 6 years. Mine is overdue! Got this idea from a friend, Dave the rigger! He has been splicing up mooring risers in nylon for over a decade now for use on the Crouch and all have survived OK.

Once the rope is beneath the surface it attracts weed and of course mud, if like mine it dries, this protects the rope from UV. So long as you take care with thimbles etc. to protect it from chafe it will out live chain! I had noted years ago, that Tollesbury Marina have been using heavy rope for risers on the marina 'waiting' buoys just off my creek mooring. Made a mental note for the future!

Will report back on the effectiveness of the new set up..


By the way, talking of promises of paperwork, never did hear back from the ex president of the eoa with all the drawings and logs he promised us, somehow I never expected him to keep his word.....

Had a couple of people concerned about the new rules for boat in the EU, after our exit. Good thing for one person is that they are never planning to return the boat to the UK, so they are safe, till someone moves the goal posts again! Two others at least must now be wondering, what to do... If I hear any more from the Cruising Association I will let you all know.

Had Michael mail us from the other side of the pond, in Texas. Sent him a DVD of the Junior drawings by air mail, as well as sending them by e-mail, the DVD took over 2 months to get there! Not really surprised, what with staff shortages and planes grounded due to the WhuFlu, it is amazing any post gets through!

Had a prospective Senior owner read the write up in 'Water Craft', about

'Bethem'

Mat's Senior. He contacted us to ask Mat's advice, pleased to be able to pass his mail on and await Jon's enrolment.

Had Nick in La Rochelle contact us regarding the Golden Hind

'Right-Eh-Oh'

. He is berthed near her and has not seen anyone near or by her so is tending the lines for the owners. We do hope they step forward and enroll as we have someone who has the original ship's bell for her. would be great to reunite the boat and bell!

So if you know who owns

'Right-Eh-Oh'

now, get them to get in touch! If you do not want to speak to us, we don't bite, honest, Get in touch with Nick direct:-


msvp74 at hotmail.com



Heard back from Raf, in Belgium, who was deciding which of several of our designs he was going to have built in steel. Says the choices are difficult! Go for the biggest one you can afford, will be a more comfortable ride if you are off ocean voyaging!

After adding some pictures of

'Running Wild'

a 3 tonner based in Suffolk, we have sadly still not had the enrolment. Are people shy? Cannot think they are if they own designs from our stable as we do tend to stand out in the crowd of white GRP!

We had snow here this morning, just a half inch, and as it turned to rain after a few hours it was all gone soon enough, but a timely reminder if you can legally get to your boat, check the covers.

Hopefully the vaccine roll out will get to our senior members soon!

John


Saturday 9th January 2021.

After a week the news just gets scarier. So many in our little backwater were ignoring the rules all last year and now the country is paying. Having spoken to many here refusing to wear masks, and getting verbal abuse for my concern, I wonder if any of them have any regrets.

We can only hope they may have learnt. Heard just yesterday that a friend and EOG member and owner was in hospital for another reason and has now contracted the virus, at the moment he is OK but as he is in the very high risk age group, there is great concern.

Trying to think positively, I was taken aback by a bit of news about the EU. and the Tax man in the UK. Seems as we left they have now decided in Brussels to punish us. So many silly regulations coming out of there to upset out trade, but yesterday they hit below the belt. Seems those who want to sail to the EU for extended periods are to be taxed! Only allowed to be in the EU for so many days or have to pay VAT again! If your boat is already in the EU it has to get back, (in a pandemic???), or lose it's VAT paid status! I gave up going to the EU to spend my holidays supporting their tourism when they got silly over red diesel, so I am not that surprised at more digs at Britain. I am grateful to a member for sending in this précis promulgated by our friends in the Cruising Association.


<![if !vml]> <![endif]>

I am writing to you about an issue that will affect most CA members. Her Majesty's Revenue and Customs (HMRC) has decided that UK-owned boats returning to the UK post-Brexit, i.e. after the transition period ends on 31st December 2020, will be deemed to be imported and VAT will be payable unless a relief from VAT payment is available. The main relief available is the Returned Goods Exemption. This requires that goods (including yachts) are re-imported within three years of export.

To make matters worse, HMRC decided in September that the rule would be applied rigidly from the end of the transition period on 31 December 2020. This would mean that yachts that have been out of the UK for more than 3 years on 31 December 2020 and yachts bought in the EU which have never been in the UK would lose UK VAT paid status. Given that it was announced in September this year, this was farcical. HMRC has now relented to a small extent and a period of one year's grace has now been granted for yachts that have been located in the UK at some point but yachts which have never been located in the UK will still lose UK VAT-paid status on 31 December 2020 which is ridiculous. We think there are up to 30,000 UK boats scattered throughout the EU at the moment, many in Greece and Croatia.

The least we are asking of HMRC is that the three year period should start from 31st December 2020 and that the Relief should be available for yachts which have never been located in the UK, but even that is unsatisfactory. Hitherto, in practice boats could leave the UK and sail for as long as they wished, for example round the world, to the Caribbean or just in Europe. HMRC were not interested when they returned and in the vast majority of cases there was no suggestion of additional VAT being payable as long as it was the same person returning the yacht and the yacht had not been significantly improved. We would like to maintain the status quo.

The change in attitude by HMRC is unacceptable. The CA is fighting it but I would like you all to write to your MP expressing your extreme disapproval of HMRC's new policy.

Julian Dussek
CA President

<![if !vml]> <![endif]>

The Cruising Association, CA House, 1 Northey Street, Limehouse Basin, London E14 8BT
Registered in England Number 05838052

Seems an age ago I was on the RYA Cruising Committee and fought off the EU regulators re the Recreational Craft Directive to get a clause inserted, exempting our home built boats from having to have the full £5000, certification. eventually they agreed it was OK, provided we kept them for 5 years after their launch date. Worked for most, but in a couple of sad cases where owners, or their families, were forced to sell before that 5 year date and they had to obtain certification at huge cost, before they could legally sell!

When the RYA abolished the Cruising committee I realised they were not as interested in us the common cruising owners, more the Olympic racers and the sponsorship deals...

Hope this will not apply to many of our members, but I know it will apply to those with boats abroad now, and there are a few of them...
Our member wrote:- In a nutshell, apart from being extremely unjust, for the purposes of you excellent web-site, it means that boats remaining in the EU will have a limited marketability. But, to those who would like to cruise in the EU27 for an indefinite time, such boats will be of particular interest. So, some boats already in the EU, should appeal to anyone wishing to cruise in mainland Europe indefinitely. The EU accepts that VAT has been paid.
Cruising will also be harmed by non-EU visitor status that means no one can be in the EU27 for more than 90 days out of any 180 days.
Also contemptible is HMRC's 'generous' grace to exempt us from double VAT payment, so long as we make it back to the UK by the end of this year. Given that we can only be away for 90 days - and then there's pressure/problem of Covid - folk as far a field as Greece and Turkey don't have cat in hell's chance.
Lets hear from any members who may also be effected by this and maybe we can lobby the CA to speak on your behalf...
Lastly before I sign off, Go to the For Sale page if you are hankering for a nice Golden Hind. Price drop!
Pleased to say the snow did not settle and it was warm enough today to plant 10 new hedging bushes on our little spinney boundary hedge. Supposed to warm up shortly, just so long as it is dry, had enough rain! Check those covers..
John

Tuesday January 5th 2021.



Yes we are back in Lockdown!

Some would say, and I am one of them, not before time! The Pseudo Lockdown we had before Christmas was a farce and of course with so many ignoring the most obvious dangers, cases have rocketed.

Good news is the new lockdown appears to be being obeyed, at least round here. Less traffic and schools closed. During the phony Lockdown I spoke to a local marine engineer working out of Bradwell who told me loads of people ignoring the rules and mixing with others, doing 'important safety maintenance ' on their boats. Apart from an occasional pat on the transom, my boat has been in her own isolation!

Hoping with the vaccination being rolled out maybe it will not be too many months till the antifouling brush can come out! If we are careful!

Using the EBay page shortly to buy a new water filter cartridge for the water system in my galley, to fit when I can get back to her, that is about all she needs apart from a wash down and polish, did it all last year.

Hope your boats are safe and secure and almost ready to launch.

The Steering Group have just authorised renewal of the web hosting for the year, so all paid up. also the domain name renewed, for two years.

Welcomed 'Orinoco' to the Forum, pleased to see more owners taking advantage of it. You registered on there yet? You will need the password you were sent when you enrolled, lost it? Just mail us and we will check your membership and send the password!

John
Friday 1st January 2021!!!




Welcome to a wholly different New Year!!






The photo I took in Dover during my round UK trip in 2018

.
We welcome in 2021 with a couple of great reasons for real enthusiasm.

As of 2300 last night we officially are an 'independent sovereign nation' again and a British made vaccine is being rolled out, not only to protect us, but available to the whole world, for a fraction of the cost of other vaccines! Britain can really lead in so many fields...

Really hoping 2021 will be a different year to the last one, which we would like to forget asap!

I have the forms on my office desk to fill in, to be able to return to my berth in Bradwell marina!

I also have the half tide mooring at Tollesbury to pay for and one of the first jobs I will have to do next season will be to change the riser chain on that mooring and fit a new mooring buoy! It is a strong enough mooring to take a 30ft boat, so long as you are OK drying out at half tide, available to friends and members, if you are visiting this beautiful part of the Essex coast and need a temporary mooring.!

I was in some doubt I would be able to get back to my berth at Bradwell this year... As a berth holder at Bradwell for 25 years, I was fortunate to be allowed to 'have a year off' with the promise that I could return to my berth, when it was safe to do so. Pleased to say the grandson of the owner, Arthur, was good to his word!

Last year it was impossible to get my boat out of the barn, transport her back to the marina, step the mast and rig her etc., without breaching all the rules in 'Lockdown 1'. I always rely on my two good friends and regular crew, Keith and Phil to be able to do all this, as well as the local farmer for the tow from his barn back to Bradwell.

Looking forward to Darian and myself and all of my crew getting the new vaccine, so we will be able to launch late spring....

As 'Fiddler's Green' was nigh on ready to launch back in April last year, all jobs sorted, all she needed was the antifouling, so it will be an easy job to finish the fitting out. (Unless of course I find a few more 'little jobs' to do!)

Hoping all can have the same positive outlook for sailing this year... For some it has been very difficult.

Finally a welcome to Raf in Belgium who joined us a couple of days back, as a 'Friend'. He is deciding which of our designs he is going to have built in steel for a rather long voyage he is planning to undertake. He is hankering after the steel Eventide 26, but is also considering building a steel Riptide!

So a toast to '21 and we look forward to crossing wakes with many friends.

John and Darian