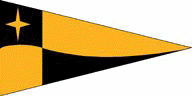 'Stoppress' pages for 2020
Scroll down....
For 2019 news pages click here
---
---
These pages will be updated on an almost daily, certainly on a weekly basis, from all the mail and information coming in to us.
---
---
Click here to read the 2004 News pages
Click here to read the 2005 News Pages
Click here to read the 2006 News Pages
Click here to read the 2007 News Pages
Click here to read the 2008 News Pages
Click here to read the 2009 News Pages
Click here to read the 2010 News Pages
Click here to read the 2011 News Pages
Click here to read the 2012 News Pages
Click here to read the 2013 News Pages
Click here to read the 2014 News Pages
Click here to read the 2015 News Pages
Click here to read the 2016 News Pages
Click here to read the 2017 News Pages
Click here to read the 2018 News Pages
Click here to read the 2019 News Pages
Click the link(s) above to read earlier Stoppress items
There is also a Free Guest Forum, click here to go to it.
Full Members can post threads and respond. There is also a new 'Private, Members only' section!
You will need the passwords from us though!
---
---
And we have a new page of logs, click here, to go to them!
---
---
Scroll down for 2020 Stoppress pages...
---
---
Sunday 29th March 2020.
March winds are roaring round the cottage here, so much for out like a lamb! With a NE'lys and hail and sleet, it is time to retreat to the log fire!
Very pleased to welcome Chris with the schooner rigged Junk, 'Ivory Gull'. She is an interesting craft. A 28ft Lone gull II design.
Chris sails her out of the Solent, that is, when the WhuFlu allows us to get anywhere near our boats!
Heard that some clown went out in the Blackwater on Friday, in a small boat, fishing and got into trouble, had to be rescued by the West Mersea lifeboat. What part of 'social distancing' did he not understand??
Bradwell marina apparently closed Friday 1700 after the lifeboat towed him in.... From what I can gather off the net, most others closed Tuesday....
Suspect all will be closed till at least June if not longer. As we are told not to travel, no one going near their boats for much of this year.
I have a 72 year old dinghy I am restoring, been on the back burner for 8 years or more..
Maybe this is the year I will get it sorted, finally....
It is a 10ft Merron Dinghy. Made by the guy who worked with Uffa Fox on the flying lifeboats during WW II. Mr. Merron. Uffa went on to design the very similar Fairey Duckling and the Albacore and Atalanta cruisers, all made the same way, Agba strips in a hot mould. My boat has a history, for many years friend Brian had it in his garden and for many more before that the late Dave Wright was custodian. I owe it to these two gents to restore it, they managed to salvage not just the hull, but the centre board and rudder and all the rig, a sliding gunter one. The only thing missing is the sails, but I have the spars and for my 60th some years ago, my daughter found me a Yachting World year book for my year, 1947, and guess what, full page pictures and drawings of the Merron!
I know there are only two others in existence... hoping to make it three.
Keep safe.
John
Friday 27th March 2020.
Despite the lockdowns and isolating, Eventiders are getting cracking on their boats, if they can. Heard from Mat our Senior rep that his company have sent him home but are still paying him, so he can afford to get on with his Senior. Good news.
D
o not get much good news these days, seems Prince Charles and the Prime Minister Boris are both not immune to the WhuFlu.
Stay safe everyone, still got loonies driving miles to go for walks in the countryside or on beaches, instead of taking exercise near to home. Reports in Essex of groups of 10 or more cyclists out on the roads. Where do they leave their brains? Whilst there are those that believe it does not concern them, the elderly and infirmed are at more and more risk... Hope you are ringing round your mates as we are, all OK so far... Early days we know, but we do not want to lose any Eventiders!
Did you see the 'Saving Lives at Sea' episode where the chap on a Lone Gull, was severely injured when another much larger boat poked its long bowsprit into their cockpit? Glad to say he recovered, but a little sadness the other day when we heard that at least one of the joint owners of 'Ivory Gull' has sold.
Hope the new owner, Chris, gets in touch.
Though the sun has been shining the past few days, we have had good frosts at night and sadly a stiff Nor Easterly to contend with. A lazy wind we call it, one that does not go round you but right through! Brrr.
Come on Spring, we need some warmth.
Keep safe , stay home and varnish that tiller.
John
Monday 23rd March 2020.
Amazing, after going into isolation Saturday, the first thing to go wrong was Saturday afternoon when I find the shower/bath is leaking along the edge! So scrape out the old bath sealant and clean all traces of the old stuff, grab the spare tube of silicone.... gone solid!
Always the same when I go to use Sikaflex on board the boat. (Not that this bathroom sealant was anything that special!). Always gone solid in the tube in store!
Matt with his GRP GH 31 is in need of sealant to cure a persistent rain water leak up forward under his deck. But where to put it is the problem as he cannot see any sign of a crack on deck... Maybe it is under the bowsprit?? Anyone else has similar problems with a GRP GH??
So 0900 Sunday morning waiting outside local hardware store, (Dots and Melons), and buy a couple of tubes.. Every one so careful, door handles being wiped and sprayed, distances kept, accept no change.. (tell them put the change in the air ambulance pot on the counter!) .
So much for isolation! Then Monday morning the boss, Darian has to go into work!!! We are supposed to be isolating.... Eventually her firm sees sense and sends her home, they were threatening she would lose her job, looking after the old folks if she did not go in!!!! As all the clients were self isolating.... Think this was all so wrong and eventually they had to admit it was. So now both of us here for the duration.
Hope you are managing to keep indoors or at least at home with few problems. Seems there are a lot of the youngsters who think all this is a hoax, hope they live to regret their actions....
The 'Eye of the Wind' The Black and white pic was from when I went on board her back in the 1980's on the London River!
Isolation was not the first thing on one of our steering groups mind when he signed up for a trip to Bermuda, Eilard is now crossing the Atlantic on the sailing ship, 'Eye of the Wind'! What a trip! He is on the brigantine for an Atlantic crossing to the Azores. Not sure how he will get home to the Netherlands from there with all the planes grounded, suggest sailing off for a few months Eilard!
In the garden, in the welcome sun today, looking at the clear blue sky, it was devoid of planes or traces of them (vapour trails). Not been like that since the volcanic eruption in Iceland grounded everyone a few years back.
No traffic and only a few dog walkers in our lane, an eerie silence..... Is going to take a little for everyone to get used to this.
Time to retreat to the workshop or garage and do those little jobs you had on the back burner. I spent and hour coating timber with Sikkens, it is to be the new tailgate of my little general purpose trailer, my bowsprit will be next for the treatment....
Please take care out there, stay safe.
John
Saturday 21st March 2020.
We are now in lockdown, like a lot of the UK population. If we and others can avoid the WhuFlu the NHS services have a better chance of coping with those that get it. Keep safe everyone.
Good news here. I spoke to the Bradwell marina and young Arthur the grandson of Arthur the owner assured me I could have the year off, as one of their best, long term customers, and I could have my berth back if we are OK and the WhuFlu has run its course by next April!?!?
This was a real pleasant surprise after being sworn at by the new staff member down there a year or so back... (How one man can give an organisation such a bad name and still survive there astounds many of us, rude and arrogant...)
So 'Fiddler's Green' remains in my friendly farmers barn, locked away and under CCTV surveillance, along with his mega expensive farm machinery!
So much preparation over the last week that I missed St. Patrick's Day and yesterday, the first day of spring, the spring Equinox!
Next
weekend the clocks 'Spring' forward an hour and we can take more time in the gardens of an evening.
As we are in lockdown I have organised potato planters, temporary vegetable toughs, compost and bought a load of seeds. Going to keep busy and enjoy some fresh veg later!
Mails have been sparse for the last week, but that is to be expected, these are unprecedented times, I hope you are all prepared and taking all the precautions you can.
We learnt last night that the marina bar and maybe even the marina itself, as a leisure business, has closed.
Here we have been planning for the worst and hoping for the best!
Keep safe everyone,
John
Sunday 15th March 2020.
Just heard the news from the Health Minister that the government here are to announce that all persons over 70 are going to have to self isolate for up to three months! That means Darian and myself as well as many of our boating friends....
So there goes this summers boating, darn good job I have not yet applied the antifouling! Wonder if the marina will still try and take the mooring fee off me! Bet they try. As I have been considering taking my custom elsewhere that would clinch it. Like to see any company try to claim mooring fees if the government makes such a decree!
Seems the UK is about to go into lockdown. Hope you are OK out there and can come through this OK. I will carry on with the Stoppress pages whilst I am able, if the WhuFlu does not down me, but sadly going to find it difficult to send drawings out by post, so may well be reducing all the larger drawings to more suitable sized PDF's to email out! Will still ask for a small (smaller), donation, just to help keep the site going....
So many boatyards and marinas, as well as places like the marina bar, the sailing clubs etc. are all going to feel the pinch. We doubtless will have to close down all pubs and cafes too, and high street shops!
Us b
eing rather self sufficient sailing sorts I think I can predict most Eventiders and boat people generally, will manage to come out the other side of this OK, if a little leaner!
Plan for the worst and hope for the best! (Isn't that a little like practical Seamanship??)
J
ohn
Friday 13th March 2010.
The budget yesterday slipped past one item in amongst all the WhuFlu financing that you may have missed.
The end of red diesel!
I for one have not been using red diesel for normal topping up for some time, I buy my diesel from my local garage, it is cleaner than the somewhat dubious stuff some marinas sell. If I have had to buy red, when cruising, I always have declared 'All for propulsion' and not gone for the 60/40 split that most go for claiming they have a diesel heater on board.
I have spoken about this before, but in case you missed it, if you make the declaration of a 60/40 split, a copy of the sales receipt, together with your boat's name and place of berthing, your name and importantly, your signature, goes to the local Customs and Excise. So what you say.... Well a contact of mine, a now retired customs officer has told me these are all stored, and one day a customs official may call to check your boat. What no heater, but you have signed.... Guess what, they can take your boat for falsifying a customs declaration! So I always declare 100% for propulsion or buy white!
You can read up about it on the governments site.
https://www.gov.uk/government/publications/fuel-duty-changes-for-diesel-used-in-private-pleasure-craft/fuel-duty-changes-for-diesel-used-in-private-pleasure-craft
You may wonder why we got the red diesel in the first place. Many years ago I was a committee member on the now defunct RYA Cruising Committee. ( They disbanded it and concentrated on racing!!) There was a proposal to remove the red diesel from boating use and a lot of the other members were incensed that the government could remove this 'perk'.
I addressed the meeting and asked if any of the members present had any of their members that they represented who had actually been at Dunkirk. Of course no one had and they queried why I asked. They had no idea. Cheaper diesel for private craft was given to owners by the government after the second world war for the sacrifices many went through in evacuating the forces at Dunkirk. I argued that as none of those veterans were likely to be still afloat, we today certainly did not warrant the award. Went down like a lead balloon! However later many confided to me that they felt rather silly trying to justify it for themselves!
The customs then brought in the 60/40 offer.
So in the next couple of years red will disappear from marinas, as they will probably not fit two separate tanks so the fishermen can still use red and have a tank of white for us...
In the meantime just be aware if you may be signing your boat away with the 60/40 declaration if you have no diesel heater!
Time for a little announcement. We have a new Webmaster!. Andrew Laing, a Seagull customer of mine from Bermuda has taken over from the late Peter Webster. Andrew has saved a copy of the site on his personal NAS machine and will be updating it regularly for safe keeping! He is now looking to update and save the content of the Forum. He is also going to assist us updating the security certificate for the site so in future that annoying bit saying 'insecure site' will no longer appear in the address bar when you go to our pages!
All for now,
John
Wednesday 11th March 2020.
Happy Birthday Eccles!
Yes my daughter's birthday, 40 again she tells me!! Have a good one Eccles. ('Jennifer Eccles, pink and freckles', sung by the Scaffold!)
The temperature rose to a heady 16 degrees or more here yesterday, enough to tempt me on board the boat!
I fitted the MG Duff Electro connector attached to my bit of shaped s/s!
As you can see it is mounted on a simple bent s/s bracket, firmly screwed to the port engine bearers and with a wire connecting it both to the anode and to the stern tube. The wire to the stern tube is connected by a large ring end connector to the stern tube greaser where it attaches to the tube, The stern tube greaser is the brass pot with the Tee handle on top. This is a spring loaded device that once filled with grease, pumps it into the bearing. It needs refilling every 10 or 20 hours engine running.. Only refilled it once last year, but almost every day on my round UK trip!
The black rubber fitting on the sterntube is a Manecraft seal, I have used these for 30 years with few problems, simple and clever way to stop the sterntube leaks. I change mine every 7 years or so, before the rubber degrades and cracks.
The large Ali fitting on the back of the motor is a Vetus Flexi drive, an amazing bit of kit that allows for the motor to leap about all over the place on its rubber mounts and transmits the drive with no vibration! Up to 5 degrees flex!
Whilst I was onboard I also tackled the holding tank. I thought I was going to have to break the seal on the float switch plate, but on inspection I realised I had fitted an inspection hatch, forgotten that.... (Available from Lee Sanitation, as were all the fittings..) A quick twist of the central s/s hold down bolt and the cover could be removed, revealing a clean empty tank and no pong! The float switch had a bit of toilet tissue stuck on it! Carefully lifting the dried tissue off with a screwdriver and then lifted the float, the idiot light worked again! (The 'Tank Full' indicator). Job sorted!
Another job I had not been looking forward to ticked off the list! Why is it the ones we put off, thinking they are going to be difficult or unpleasant, as the easiest, once we roll the sleeves up and get on with it!
To round the day off I did the only other job outstanding, reconnect the brake operating cables. Fitted a new pair of cable grips, 5 minute job... been waiting all winter to do that job! Better when its warm!
So now planning to go down and wash all the dust off the mast and cabin top, polish the hull and mast, give a lick of Sikkens on a couple of rub marks on the gunwale and then it is antifouling time.
Have noticed a few bits of old Marclear loose, so will be scraping them off first with my wonderful assortment of long handled scrapers! Dirty job that one, but better than have the flaky stuff come off on the roller when applying the next coat of Marclear. That is so annoying!
The only other job is to re-polish the prop. Got to be mirror finish!
If the WhuFlu does not get me, I am hoping to be afloat in April!
Reminder: Get logs in to us my mail for the Seamanship or Passage log trophies....
John
Tuesday 10th March 2020.
Sadly we have decided to cancel any meetings, until the WhuFlu epidemic is done and dusted. It is the sensible thing to do.
What I cannot figure is why the governments of the world have not seen fit to ban all international travel. Just beggars belief that they think this will go away, or people will not be selfish. I have heard of a chap locally, who has recently returned from northern Italy and has gone to work, even though he has now got a cold! Real idiot. What would he lose by self isolating for 14 days?
I speak from my experience as a former police officer, you cannot trust all the population to 'do the right thing'. A big stick is needed for some! Only if there are real threats of repercussion's will the miscreants toe the line. Sadly as we have seen, even in our small boating circles, there are some that think they are above simple rules and common sense!
Grr. some people...
Get off the soapbox John! No why should I!! It is us, the older generation that are going to suffer the most when (and not if!) we get this!
Would you trust the Chinese government to build our new power stations or to run our 5G communications. It is not just because of WhuFlu I don't trust them... (Its not the first nasty virus to come from there now is it!??) I think those that are agreeing to this have taken leave of their senses. Try saying this in China!
On a happier note the weather is warmer, 15 degrees here today, Magnolia, Camellia and Forsythia out, and other shrubs well on the way. So off to do some fitting out. The marina though is reported as being unusually quiet.... Wondering how many will fork out the pennies for a years mooring up front?? We just don't know....
We have another boat on the 'For Sale' pages, or we will have shortly. An Atlantic Clipper, the owner says 36ft, but this is with the bowsprit I suspect as it looks a standard 1970's boat, with much of the original kit too, selling as a 'Project'. May need to be negotiable on the selling price.... Bit of a sad story...
A bit of frivolity to end on. There is a a new measure of I.Q.. Everyone starts at 150, then you have to deduct 1 for every toilet roll you have!
Keep well,
John
Friday 6th March 2020.
With the dreaded Whuflu taking hold now just about everywhere and the panic that has started to set in, maybe now is a good time to sail off into the sunset for a month!
Sadly very few of us are going to be able to do that, so we are just bracing ourselves for the inevitable. Sad world we live in, what have we done to it, what with climate change and weird illnesses.
A pleas
ant change to get a bit of good news. The April edition of 'Classic Boat' has a double page spread on the Waterwitch 'Wedjit' with a full page picture by me of Tim sailing her in the Blackwater. The Editor, Stefan, a friend of the EOG, has promised to send me a copy, for assisting Peter Poland write it, so I can pass it on to Peter North's family. Sadly Peter, the builder of 'Wedjit' now has advanced Altzimers and is in a care home....
Yesterday we had so much rain here, on top of all we have recently had, that local ditches have over topped and our driveway became a moat around out little cottage! But today the sun is out. And for a change it feels warm. Speaking to a friend or two on my daily walk to the post office, they are sorting their boats out, at last!
Hoping to get to mine and do the couple of little jobs inside, the prop shaft Anode connector and the Poo tank float switch.... where's that peg?
Heard from David Ellis the owner of the Atlantic Clipper 'Cidre', he is wanting to sell. Hope to have details of the boat shortly to add her to the 'boats for sale' page.
Also had an enquiry re the new owner of the Golden Hind 26, formerly 'Golden Mongoose', now 'Orinoco'!! The enquirer did not realise that Tim Baker ha bought her. We believe Tim has had her transported by road to Faversham now, where he is working on her. Hope to get a progress report soon. As soon as the rain stops!
Stay safe,
John
Sunday 1st March 2020.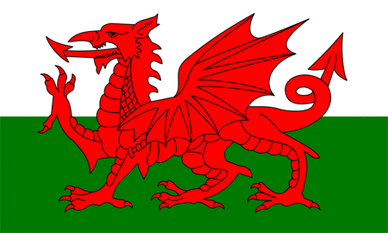 Happy St. David's Day!
March. 'In like a lion, out like a lamb'. Well the first bit is correct! F8 again here last night and this morning! Third weekend in a row with a named storm, this weekend Jorge, pronounced 'Hor-Hey'!
See that February has been the wettest February on record. No surprise to anyone in the flood areas!
Apart from checking the roof tiles, not a lot happening here, though amazingly the temperature is in double figures here at midday... Just does not feel like it in the wind!
Mails quiet again, except for Chris sending in pics of the new engine beds he has glassed into place in his GRP boat to take the new motor. Says he is going to plane a bit off the top to lower the engine beds now they are in...
Fitted nicely in place, but you can see how much he has to lower it... Easier than making the beds taller!
Roll on summer.
John
Wednesday 26th February 2020.
True to form there is snow forecast and looking out the window of the study northward, towards the Blackwater, it looks very much as if snow is falling on the north shore, just missing us here. Forecast is for more overnight. Sadly the rain of late has led to serious flooding in many other parts of the UK, worst in living memory in many places. For the past two weeks the wind has hardly dropped below F6. What Climate change? I heard the ostrich say....
There was another change announced in the local press here, the Orfordness lighthouse is being dismantled, as of today!!
This photo taken a year or so back... the foreshore being eroded alarmingly, despite it being banked up by volunteers.

This photo taken 24th February, now it is a race to take it down before it falls into the sea!
The red and white striped lighthouse has been straffed during WWII and escaped explosions from the nearby experimental army base. However the climate has got it, or the continued movement of shingle along the coast. It is in severe danger of falling down, so it is being taken down to preserve it.
On my sail round the UK (or most of it), see here, it was the first landmark of note. I had never sailed north of it before, always east, south or west! My charts were marked with 'Here there be Serpents!' A shame to lose this northern most marker for the Thames estuary. Doubt anyone will ever be building this sort of structure again. All relying on GPS!
Had an interesting mail from Peter, the new owner of the GH 31 'Audeer', (clever name for a GH!!. Means "to dare, to venture, to risk".) He has owned several MG boats including the GH 26 'Black Sheep'. I knew John Murrisson, an former owner,
who lived in Essex years ago, always wondered about the name.... 'Black Sheep'. Turns out when it was purchased it was bought by two ladies, both with the name 'Barbara'!!! Like the way some name boats!
Had a very pleasant message from Terry and husband Richard, they are the proud new owners of 'Mollymawk'. She is staying at Pin Mill for a season, so maybe we will cross wakes.
Here is another boat that I wondered about the name of, till I listened to one of my folk CD's by the 'Fisherman's Friends'. I half thought it was something to do with sea birds, but in one of the songs, all was made clear. It is the nick name sailors gave to the Wandering Albatross. Very suitable name for a Golden Hind!
As far as anyone is aware the GH still holds the record for the number of trans-Atlantic crossings by a boat of the same design. Record never likely to be broken, that one!
Sadly Clifton, the apparent new owner of the Eventide 26 'Ichabod', has still not managed to fill in the enrolment form. If you are out there Clifton, mail us and we will assist. Will look out for the boat when I next visit Brixham...
We had our monthly get together in Essex last Saturday lunchtime. A departure from our normal last Wednesday of the month. We decided it might be better to meet by day as the dark evenings were no fun to drive home in the wet etc. We were going to use 'The Grange' at Boreham again, but it has changed since we used it regularly and on checking the reviews thought better of it, so we met at the 'Queens Head', Boreham, a quaint country pub. The landlord made us very welcome and the food was superb! Thinking this may be a venue we may well use again. A real ale pub too.
A day later Matt with the GH in Brighton asked when we were going to get together as he could get to a venue in Essex. Sorry Matt, next time!
Waiting to read the Classic Boat Waterwitch article, should be out soon.
Not long now till the clocks change again and the weather may warm up, ever hopeful... Watch out for the snow though!
John
P.S. Go to this site to see what's happening at Orfordness! http://www.orfordnesslighthouse.co.uk/
Wednesday 19th February 2020.
Just back from a rather energetic weekend. Present from the family at Christmas, Valentines weekend, at Centre Parcs. Deep in Thetford Forest, Suffolk/Norfolk border. Walked miles in the woods, swam, played badminton, (badly) and did some 10 pin bowling... (also badly!). Now need a week working on the boat to recover. Amazingly in Suffolk we did not get the rain everyone else has suffered with, though it was windy. Evidence of storm Ciara the week before was plain to see however, a few dozen trees laid in bits after the chainsaw man had finished with them!
Hope you did not get any damage.
Welcome to two new members. Peter of Tenby with the Golden Hind 31 'Audeer' and to Clifton who as just bought the Eventide 26 'Ichabod' and is based in Brixham marina! He is yet to fill in his form but has contacted us. Both will be 'Full voting Members' of course.
Had an interesting mail from Lucy with the GH, she is sorting out her anodes etc. and is also fitting one of M.G. Duff's electrical connectors with the carbon brushes. (As I am). Yet to hear which size doughnut zincs she is using on her bilge plates...
I wonder if others have coated their bilge plates in epoxy to protect them, as I did 30 years back.. When you use a copper based antifouling you have to insulate any galvanised steel from the paint or it destroys the galvanising, as it acts as a zinc anode in reaction to the copper in the antifouling. My bilge keels were cleaned off to bare galvanising a few years back when I had the bottom slurry blasted to remove old paint. They were as bright and shiny as they day I fitted them. Wonderful job fitting the keels, Darian and I got covered in black sticky Sikaflex offering and bolting them up!
I recoated the bilge keels in 3 coats of epoxy after the slurry blasting and reused the unworn 4 inch doughnut anodes, and they are still un worn now. As the bilge keels are coated I get no corrosion and the paint does not react with the galvanising. Give the anodes a quick wire brushing every year and they are good to go. Sadly seen a few galvanised keels where they have lost all their galvanising in a few seasons due to the reaction with the copper paint! It is not poor quality galvanising, just poor management.
With the huge amount of good information at our fingertips these days I am surprised at the number I still see painting copper directly onto galvanised steel.
Mind you there are still loads of boats at Bradwell every year end, with balls of weed and barnacles where the prop should be.. they insist on painting the props. Even with a hard antifouling the prop wash will have it all eroded off in a few weeks. Polish them!
Get off the soapbox John!
Still wet here and chilly today, but see the temperature is due to be up in the 60's old money this weekend! That's warm enough to tempt me over to the barn!
Still time for snow though!
Reminder: the next A.M. reports etc. will be posted on the Forum March/April.
John
February 14th 2020.
Thursday 13th February 2020.
Tomorrow is St. Valentine's day and traditionally the date you have to put up any new bird nesting boxes by. I put a couple of new ones up this morning. However the birdies do not have the benefit of weather forecasts, so they have no idea Dennis the Menace is coming!
After the storm a few days back, when we topped F11 here, we are told this is to be 'just' a F10! My chum has had to re-secure his canvas cover yet again and has given up trying to attach it to the frame, it now just covers his gear under the frame and is weighed down securely.
Hope your covers are secure.
Been very quiet on the mail front for a few days now, wonder if everyone getting busy collecting kit for fitting out.?
It is not that we are not getting any mail, it is just they are not about our boats. Plenty of offers to have plastic mouldings made or stainless boat bits in China though. They all automatically go in the Spam folder fortunately. About 30 a day! Have to wonder, you would think the Chinese had more pressing worries to deal with!??
The Spring tides here on the east coast, coupled with the strong winds of late have caught a few out, a very nice Bentley nearly floated away off the quay at Maldon and cars had to be rescued on the Strood to Mersea Island, yet again. Sad really that people just do not think about the sea and its tides, though they live on the coast... Hope no sailor is caught out!
Spent a mad half hour with a large hammer and a tapered square tool today, experimenting in turning round holes into square ones. Think I have cracked it. I remember doing it so easily with the brother in law Keith over 30 years back, when we shaped the bolt holes in the bilge keels on 'Fiddler's Green' prior to galvanising. I just have learnt that the trick is to drill out the 3/8 and 5/16 holes till they are 12mm, then square them, easy when you know! (The 10mm coach bolts have a 12mm square section just under the domed head, to prevent them turning....)
John Steven's bilge keels, or one of them, bottom 3" repaired and modified aft with an extra bit, to reduce weather helm!
These are for the re-welded bilge plates for John Steven's GRP 26ft Eventide. As John was crook I went over to Tollesbury and salvaged them from the steel work engineers before they went out for scrap, and got them back to safety here. As the sun was out this morning I decided to have a little go. Now I have figured out how, I think it will take just a morning maybe to drill out all the bolt holes and square them for the new 10mm coach bolts. Then it is just a case of sanding off the keels with an angle grinder and flap wheel and they will be ready for galvanising.
John has also a tabernacle I have modified for him to re galvanise and various other bits of steelwork too, the bowsprit roller metalwork and an old anchor.. (Though I bet the anchor will have a nose full of lead that will have to be replaced after galvanising to put the weight back in it!!)
Finding a galvaniser these days is not easy, as far as I know there is only one left in Essex now, in Witham. John will be putting a small trailer load of steel bits together for a trip there soon!
Hope you are planning ahead as we are.
Summer is coming.... but not before Dennis the Menace does!
John
Tuesday 11th February 2020.
After some really ferocious winds of Storm Ciara over the past few days, I went to check the boat in the farmers barn yesterday. Felt sure the roof would have been damaged, we had F11, 'severe storm' here, 65knot winds. They must make barns stronger now, not a scrap of damage. Friend not so lucky with a large canvas tent, 12ft wide 10ft tall , that lost its canvas. However the weather gods have to be smiling on him, as he did not get a drop of rain and we had 50mm (2inches) here, 40 miles apart. Canvas gathered up and re-secured! All remained dry!
H
ope your boat covers OK. I have a few of those thin woven tarps here, hanging on the side of my garage lean-to, got a project dinghy there. They have shredded! Cheap to replace though...
All quiet on the e-mails for a few days, apart from someone wanting to contact one of our members that he says he served in the navy with. I have passed the mail on to our member. Of course we will never divulge your contact info to others!
John
Wednesday 5th February 2020.
The sun has been out for few days here, drying things up and fooling the bulbs into flowering, told the weekend is going to be gales and more rain, great!
Have communicated with the Classic Boat journalist again and they are interested in my 'Fiddling Around' log, as the same time the journalist also writes for PBO and thinks sections from my 'Preparation log' will be good for them. We will see.
I have just advertised all my Practical Boat Owner magazines on EBay. Had no takers from our pages. see... https://www.ebay.co.uk/itm/254502438365?ssPageName=STRK:MESELX:IT&_trksid=p3984.m1555.l2649
I have also advertised some kit I am helping a neighbour to sell, it was on our pages but I have decided it needed a wider audience. OK if you search the net with Google shopping it does find items on our pages, but not everyone is canny enough to search the net that way.. (often find better buys using Google shopping than just on EBay!)
Also an Ankarolina Webbing Anchor Warp On a stainless Reel.... See https://www.ebay.co.uk/itm/254504255337?ssPageName=STRK:MESELX:IT&_trksid=p3984.m1555.l2649 Great for boats up to 40ft, cam of his 30ft boat, used for kedge when bows on anchoring in Scandinavia!
Good to see the days getting longer. Roll on summer.
John
Friday 31st January 2020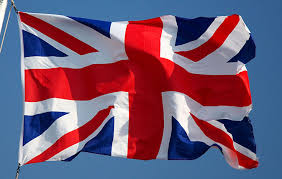 2300hrs, Britain's Independence Day!
I have j
ust come indoors after a small firework display! Fireworks and hooters going off
all around us here in Essex. A lot of people celebrating. Us included.
John
Thursday 30th January 2020.
We have been contacted by friends at Classic Boat for an article they are doing about the Waterwitch. Affordable Classics. Managed to supply them with a good picture of 'Wedjit' that I took a couple of years back, with a bone in her teeth and very taught luffs! Going to look good on the cover of the March issue of the magazine!
Heard back from Terry re the GH she is interested in, more on that if the deal comes off!
Had a very interesting conversation with Andrew from Bermuda. For nearly an hour! Andrew has been a Seagull customer of mine for years and he has stepped forward to become our new webmaster! At last a safety net! Andrew works in the internet security business for large companies and has all the knowledge needed to look at the workings of the website and the forum, so pleased to have him step forward. Primarily he will be interested in my Seagull website, but has agreed to keep an eye on this one too. He has the ability to save backups of the site to a NAS machine on a regular basis too, so another backup!
Will be talking more to Andrew in the next week or so, at the moment he is moving house, having just arrived back in Bermuda from New York, a work related move. He is born and bred Bermudan and now hoping to stay there with his family for the future.
Just added a sail to the Bits for Sale pages, Steven with Fintra in Northern Ireland is converting her to gaff rig. Primarily because he had to shorten the mast by a few feet when he found rot in it! Steven tells me that 'Borer Bee' is still in a local farmers field and even the farmer does not know who owns her now! This is rather sad, here is a boat with some history that should be loved and sailing!
Heard from associate member Barry Lewis, he is at present globe trotting round the world aboard the yacht 'Risky Business' At present in Agadir, Morocco, about to head for Jamaica, having sailed from Australia and is on her way west to the Americas. Thence through the Panama and back to Australia! When he arrives he is looking to downsize to an MG design to sail on in! Good sailing Barry. He was brought up sailing the Orwell and Thames Estuary in the late 60's!
Lastly a picture from a member in the Netherlands, Leonard Blussť, in Amsterdam.
He found this Kylix, 'Tadaima' (ex Johanna, ex Isola), completely derelict, full of rain water on a quay, but look and behold, here she is sailing again.

Here his daughter Julie is on the helm.
He has repaired and restored her to a very high standard. He has replaced the heavy timber mast with an Ali one which improved her stability and fitted mast raising tackle, so he can raise and lower at will, good idea. I have mast raising kit stored on 'Fiddler's Green', makes for smaller yard bills!
All for now but bet I will be back soon, lots of mails coming in.
John
Monday 27th January 2020.
Apologies for the weeks delay, I have been away to Devon for a few days. And of course it rained. Fell on the way back, difficult driving, took a lot longer than it should have done otherwise I might have updated this page last night.
Welcome to another new member Therese (Terry) with a Warrior 35 that she wants to replace with a Golden Hind. Hope to hear more from her later.
Just sorting out all the drawings and info we have on the Golden Hind for another member, Roland in N.Z. ( He is the chap with Janine and those nicely repaired cockpit lockers!). Drawings on a DVD will be winging his way shortly.
Heard from Chris in the Netherlands today, he has spotted 'Celtic Lass' up for sale on the Bay.
See https://www.ebay.co.uk/itm/283756740622
This boat looks to be in sail-away condition and reasonably priced. Hope a buyer comes along for her.
Sent a DVD/CD of all the senior drawings off to Alan in Honiton before I left Thursday, bet they overtook me on the way to Devon.
Looks as if spring is just around the corner here, loads of snowdrops and crocus out and the narcissi are a foot tall, full of bud. Still time for this incessant rain to turn to snow though.
John
Sunday 19th January 2020.
A really crisp sunny day today, so out in the workshop and garden enjoying the sunshine! At last I have taken the time to fabricate the stainless support for the shaft connector I bought. Took a little head scratching to make it, which bit should I try and bend or drill first, so that later I could model the next section, but it is done and here is the result.
The flat s/s bar will be mounted on the port side of the engine bay, where the previous plain flat strip was fixed but the new bracket has to rise up higher to allow the pair of spring loaded jaws to clamp round the prop shaft. Have yet to take it and offer it up on board but pretty confident it will fit as I had the old one as a sort of pattern. I knew the old one rested on top the shaft so had a datum point. The carbon brushes are 1/2 inch below where the old strip rested on the shaft. The s/s strip is quite strong, but malleable so I can adjust it to get it right quite easily.. I will take a couple of pics once I have screwed it in place. Got to protect that prop!
Hope you are managing to get a little fitting out done too. I have just one other job to do on board, to see why the float switch failed to warn me the poo tank was nearly full, that may be a smelly job! I have drained the holding tank and pumped some disinfectant into it, just got to find a suitable gas mask before I undo the 4 screws holding the float switch to the top of the tank!
Chris in the Netherlands sent a link to an EBay auction he had seen for the GH 31 'Mollymawk'. She is in Suffolk and advertised elsewhere for £19k and £22k, but on EBay https://www.ebay.co.uk/itm/Golden-Hind-31-classic-yacht-GRP-1987/233461876569 the bids had only got to £12k! Hope she sells, she is a nice looking boat and looks ready to sail away. Perfect boat for a round UK trip! Or further afield!! The owner is a member, but as yet has not advertised with us..
It has just got dark here, just gone 1700hrs, and every night the sunset is later, spring is on the way, another sailing season to look forward to!
John
Thursday 16th January 2020.
We had F10 gusts here from that Brendan storm, fortunately minimal damage. A branch fell off a tree and was laid in the track to my barn storage, but barn kept its roof! A few fence panels down in the village and tell me, why is there always one of those trampoline things upside down in a field afterwards? Doesn't anyone anchor these down!
Pleased to say my chimney pot stayed on and the builders have been back today to finish off the pointing, looks to be solid for a few more years! We were concerned during the night though, when it was F10, that the big sack over the lot could have set us off on a spinnaker run to the Blackwater!
Watched the Lifeboat program on the BBC yesterday evening, they showed the rescue of a 30ft GRP boat in the aftermath of that hurricane a year or so back. For some reason they went past Rosslare and headed up the coast into the funneling sands past Wexford. John Stevens accompanied me through there in a F5 gusting 6 and it was hairy, a very narrow channel, ( down to 50 yards wide at one point....) with breaking seas either side. I would not have wanted to be on that boat. They thought they had a 24hr weather window before the storm arrived and would make it to Dublin area.... Don't know about you but if I had 24 or in their case 48 hours notice of a hurricane I would be sat indoors, not chancing in in the Irish Sea! Sure they could have made it into a safe port in time In the program they seemed so sensible?? Takes all sorts as they say! Seamanship....
Sent off the drawings of the Senior and the Eventide to Peter yesterday, thank you for the kind donation to the group Peter. He is now seriously looking for a used one to refurbish, Senior preferred I think.
Heard from Roland with the GH 'Janine' in NZ. He is making good progress replacing the bad timberwork in the cockpit area.
See what you think...
Before and after!
Roland tells me that the bilge plates were removed from her many moons ago, in Tahiti, no idea why, but he is seeking to replace them, so is after a set of GH 31 drawings and the bilge keel info we have.. Bilge keels on the GH were not just there to assist drying out!
Had a communication with Gordon who has Lone Gull II, the one MG designed for himself.
We have had dealings, a few years back now, with a previous owner of Lone Gull II up in Scotland, Adam. A real labour of love to restore this boat, and sadly Adam could not manage it and now Gordon is looking for someone to take up the challenge. Must say it would cost less to build a replica from scratch, but of course that would not be the original. Sadly I cannot see a rich, young, enthusiastic, talented shipwright coming to the rescue. Unless someone out there reads this and.....
Just had my half tide mooring renewal confirmed. I have had this mooring in Woodrolfe Creek, Tollesbury since 1973. Cheap as chips at £60.00! It was only £10 a year back in 1973, if you take galloping inflation into account, it is still a good deal, especially when compared to other creek moorings nearby. Good for boats up to 30ft and often available for members to use, just ask! I only use it to escape the rat race once in a while!
Hope you all came through that storm unscathed,
John
Monday 13th January 2020.
The unseasonal warm weather continues. At the moment I have a couple of chaps sat on the roof repointing a chimney! Mid January!
However they will not be up there tomorrow, as Storm Brendan is on the way, hope to have my stack all secure by then! Winds of 85mph forecast for Northern Ireland and Scotland! Bit less in Essex but still gale 8. Hope your covers are secure!
I had been gathering info from Peter and Sue in California, to assist them to sell their Golden Hind 31 'Windtree'. Whilst I was asking for details Peter came back to say she had already sold! Someone got a bargain, needs a lot of TLC, but she was afloat and the motor ran, $1000 asking price!
'Windtree'
Hoping Sue and Peter will pass our info on.!
Another Peter has apparently sent a donation for drawings.
Thought about the chances of getting up to date charts for an ancient chart plotter such as Bede has acquired with his latest boat, came to the conclusion that he would be far better off ditching the plotter
for a newer model. No point having a plotter that will only take out of date charts! I like to sail with all as up to date as possible and so will shortly be looking to download the updates to my paper charts. Trust you do the same, no point having out of date charts aboard, you might as well be navigating with the AA road map!
My plotter has all the UK charts on it, but is sadly now out of date by a year, but as it is only used as a guide and not for navigating by, ( I have paper charts, in date, for that) I suspect I will defer on the £200 for a new chart card. Not planning to sail round the UK again!
Off to supply more tea to the lads on the roof, they have already stripped off all that needs to be removed and are cementing bricks back in place.! Hoping all will all be sorted before the wind and rain arrives!
John
P.S.
Just has to edit this page as I had placed todays update beneath the previous one instead of above it, sorry!
Wednesday 9th January 2020.
Still not used to the 2020 bit!
Always the same this time of year, changing calendars and updating everything to the new year, or in this case, a new decade!
We have had a few mails in, Greg in Australia has sent a link to a boat for sale. Purports to be a 38ft steel MG, looks like a Good Hope or Barrier Reef design, but has anyone else heard of one ever made in steel?? They were timber of Ferro. Have a look, click the link below.
https://yachthub.com/list/yachts-for-sale/used/sail-monohulls/maurice-griffiths-good-hope/235519
I have never seen an MG design with double spreaders either, so guessing this is a one off, based on....
Greg has also spoken about the horrific fires out there, he has acres of gum tree round him, many of which he has planted. Very difficult to keep them going with the water restrictions they have of course... Fingers crossed for them....
Peter in Welwyn Garden City has been back to us for drawings of the Senior and Eventide, he would like to build a boat small enough to trail. The Senior is ideal, the Eventide pushing it a bit, but I have trailed a 24 and later a 26 (OK she is 27ft!), for 40 odd years, but just to and from the coast once a year, not every weekend! Takes a lot to tow the bigger Eventides!
Have a query someone may know the answer to, Bede a friend of the EOG is asking where can find charts for the Raytheon RC 420 Chart plotter ?? Anyone got a source for these. They were Navionics Classic L charts .....
T
his winter is extremely odd. today we have had temperatures of 13C. So far we have recorded the highest winter temperatures ever recorded for December, and that was at night! What happened to the seasons. Already we have snowdrops, crocus and daffodils and the grass is growing! Feel the plants might get a rude shock if the winter we should be having arrives!
So to that end go check those covers, try and keep driven snow out, but allow air to circulate if you can, to ward off damp!
W
aiting on a response to a query on the GH bilge plates, yes we have the info, and another GH owner was to send info for an advert, still awaiting that, the boat for sale in the USA.
All for now, certainly too warm to warrant a log fire tonight!
John
Friday 3rd January 2020.
Was treated to a run out to the pantomime today, down to 'The Cliffs Pavilion' at Southend to see Robin Hood and his merry men! 'Diversity' on stage with Ashley Banjo as Robin Hood. Great fun had by all, terrific show.
The views from the Cliffs theatre, out over the lower Estuary were brilliant, as the tide rose and covered all the sands, (mud) and the sun set, red in a nearly clear sky, it revealed a myriad of tempting navigation lights flickering on the buoyage across the river...
Sadly one landmark is now missing, the huge chimney and it's red lights, gone from the old power station up the Medway, a great landmark in its day... stood out a mile! We could see it from the Blackwater.... With our low lying coastline any object that could be visible miles away was always a welcome sight! Now sailing down the Swin there is nothing to see ahead.... Reminded me to organise a summer cruise to the Medway and maybe Hollowshore.... Maybe a run down to Ramsgate, but could I stop myself sailing on westwards?? The pull of the Scillies can be difficult to resist.....
Back to reality and the emails brought in more info about 'Kinsman' and our old friend John Perrin! About the time crew Richard inadvertently removed the pin from the back end of the boom and it fell on John, knocking him cold, just as they were entering Faversham! John fortunately recovered quickly and was none the worse for it.
I remember those bronze square pins driven into the end of our booms, they were rather prone to working loose. The topping lift and mainsheet were attached to them... Pleased to say that type of fitting is rather a thing of the past!
Do not know about you, but at this time of the year I am always planning ahead, just about to send off my pennies for my half tide mooring at Tollesbury. At £60.00 I have kept it up for nearly 40 years now. Check it annually, as I laid it, I know it is strong! Do not use it often as I am normally moored the other side of the River Blackwater in Bradwell, but it is a great place to escape to, just to avoid the crowds and once dried out you are stuck for about 6 hours, peace!
Often available to visitors, so contact me if you need a half tide mooring off the Blackwater. Boats up to 30ft. This spring one of the first jobs is to replace the riser chain, with a heavy duty warp... When checked the chain was showing signs of wear.... Heavy warps are replacing chain on buoys locally as they do not rot and fail as rusty chain can do. Mud on a mooring rope is a good UV blocker! There will be a stainless swivel on the top of the buoy and that is attached to the boat with either a loop of chain for long stays or a simple warp if you are staying aboard.
Off to alter a few more pages on the site, a new year and new horizons?
John