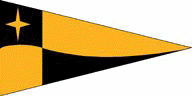 'Stoppress' pages for 2020
Scroll down....
For 2019 news pages click here
---
---
These pages will be updated on an almost daily, certainly on a weekly basis, from all the mail and information coming in to us.
---
---
Click here to read the 2004 News pages
Click here to read the 2005 News Pages
Click here to read the 2006 News Pages
Click here to read the 2007 News Pages
Click here to read the 2008 News Pages
Click here to read the 2009 News Pages
Click here to read the 2010 News Pages
Click here to read the 2011 News Pages
Click here to read the 2012 News Pages
Click here to read the 2013 News Pages
Click here to read the 2014 News Pages
Click here to read the 2015 News Pages
Click here to read the 2016 News Pages
Click here to read the 2017 News Pages
Click here to read the 2018 News Pages
Click here to read the 2019 News Pages
Click the link(s) above to read earlier Stoppress items
There is also a Free Guest Forum, click here to go to it.
Full Members can post threads and respond. There is also a new 'Private, Members only' section!
You will need the passwords from us though!
---
---
And we have a new page of logs, click here, to go to them!
---
---
Scroll down for 2020 Stoppress pages...
---
---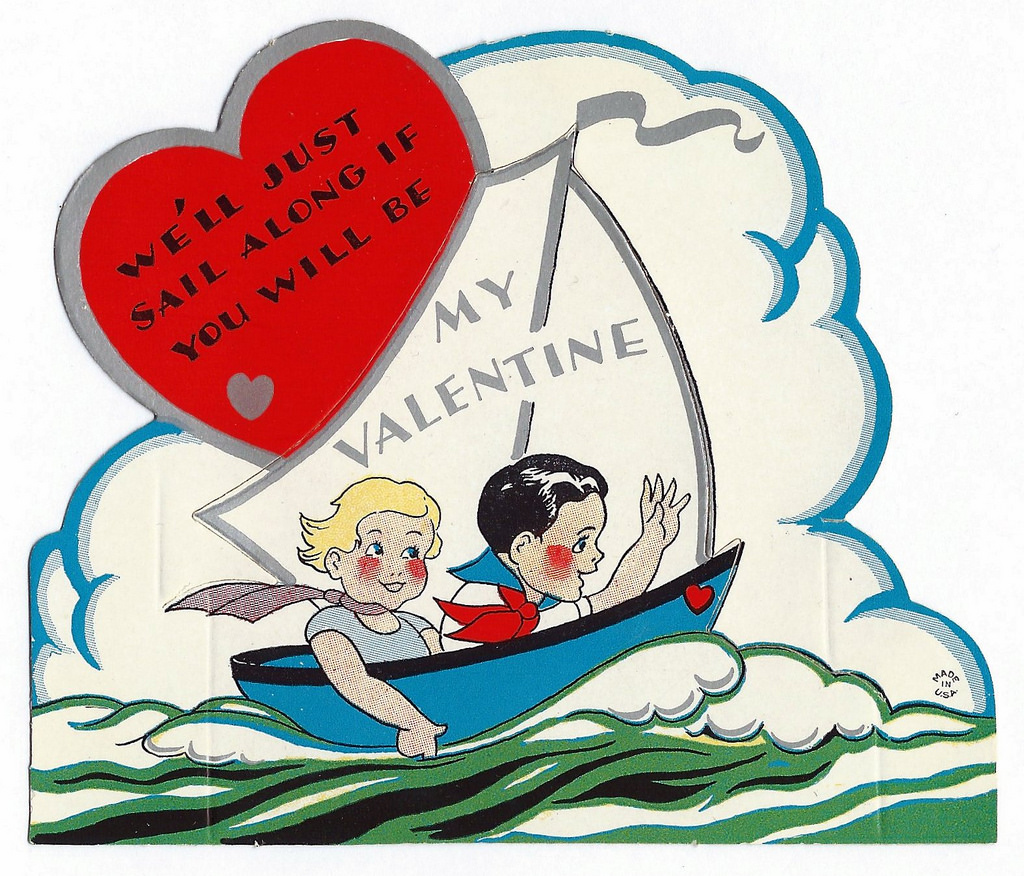 Thursday 13th February 2020.
Tomorrow is St. Valentine's day and traditionally the date you have to put up any new bird nesting boxes by. I put a couple of new ones up this morning. However the birdies do not have the benefit of weather forecasts, so they have no idea Dennis the Menace is coming!
After the storm a few days back, when we topped F11 here, we are told this is to be 'just' a F10! My chum has had to re-secure his canvas cover yet again and has given up trying to attach it to the frame, it now just covers his gear under the frame and is weighed down securely.
Hope your covers secure.
Been very quiet on the mail front for a few days now, wonder if everyone getting busy collecting kit for fitting out.?
It is not that we are not getting any mail, it is just they are not about our boats. Plenty of offers to make plastic mouldings or stainless boat bits in China though. They all automatically go in the Spam folder fortunately. About 30 a day! Have to wonder, you would think the Chinese had more pressing worries to deal with!??
The Spring tides here on the east coast, coupled with the strong winds of late have caught a few out, a very nice Bentley nearly floated away off the quay at Maldon and cars had to be rescued on the Strood to Mersea Island, yet again. Sad really that people just do not think about the sea and its tides, though they live on the coast... Hope no sailor is caught out!
Spent a mad half hour with a large hammer and a tapered square tool today, experimenting in turning round holes into square ones. Think I have cracked it. I remember doing it so easily with the brother in law Keith over 30 years back, when we shaped the bolt holes in the bilge keels on 'Fiddler's Green' prior to galvanising. I just have learnt that the trick is to drill out the 3/8 and 5/16 holes till they are 12mm, then square them, easy when you know! (The 10mm coach bolts have a 12mm square section just under the domed head, to prevent them turning....)
John Steven's bilge keels, or one of them, repaired and modified to reduce weather helm!
These are for the re-welded bilge plates for John Steven's GRP 26ft Eventide. As John was crook I went over to Tollesbury and salvaged them from the steel work engineers before they went out for scrap, and got them back to safety here. As the sun was out this morning I decided to have a little go. Now I have figured out how, I think it will take just a morning maybe to drill out all the bolt holes and square them for the new 10mm coach bolts. Then it is just a case of sanding off the keels with an angle grinder and flap wheel and they will be ready for galvanising.
John has also a tabernacle I have modified for him to re galvanise and various other bits of steelwork too, the bowsprit roller metalwork and an old anchor.. (Though I bet the anchor will have a nose full of lead that will have to be replaced after galvanising to put the weight back in it!!)
Finding a galvaniser these days is not easy, as far as I know there is only one left in Essex now, in Witham. John will be putting a small trailer load of steel bits together for a trip there soon!
Hope you are planning ahead as we are.
Summer is coming.... but not before Dennis the Menace does!
John
Tuesday 11th February 2020.
After some really ferocious winds of Storm Ciara over the past few days, I went to check the boat in the farmers barn yesterday. Felt sure the roof would have been damaged, we had F11, 'severe storm' here, 65knot winds. They must make barns stronger now, not a scrap of damage. Friend not so lucky with a large canvas tent, 12ft wide 10ft tall , that lost its canvas. However the weather gods have to be smiling on him, as he did not get a drop of rain and we had 50mm (2inches) here, 40 miles apart. Canvas gathered up and re-secured! All remained dry!
H
ope your boat covers OK. I have a few of those thin woven tarps here, hanging on the side of my garage lean-to, got a project dinghy there. They have shredded! Cheap to replace though...
All quiet on the e-mails for a few days, apart from someone wanting to contact one of our members that he says he served in the navy with. I have passed the mail on to our member. Of course we will never divulge your contact info to others!
John
Wednesday 5th February 2020.
The sun has been out for few days here, drying things up and fooling the bulbs into flowering, told the weekend is going to be gales and more rain, great!
Have communicated with the Classic Boat journalist again and they are interested in my 'Fiddling Around' log, as the same time the journalist also writes for PBO and thinks sections from my 'Preparation log' will be good for them. We will see.
I have just advertised all my Practical Boat Owner magazines on EBay. Had no takers from our pages. see... https://www.ebay.co.uk/itm/254502438365?ssPageName=STRK:MESELX:IT&_trksid=p3984.m1555.l2649
I have also advertised some kit I am helping a neighbour to sell, it was on our pages but I have decided it needed a wider audience. OK if you search the net with Google shopping it does find items on our pages, but not everyone is canny enough to search the net that way.. (often find better buys using Google shopping than just on EBay!)
Also an Ankarolina Webbing Anchor Warp On a stainless Reel.... See https://www.ebay.co.uk/itm/254504255337?ssPageName=STRK:MESELX:IT&_trksid=p3984.m1555.l2649 Great for boats up to 40ft, cam of his 30ft boat, used for kedge when bows on anchoring in Scandinavia!
Good to see the days getting longer. Roll on summer.
John
Friday 31st January 2020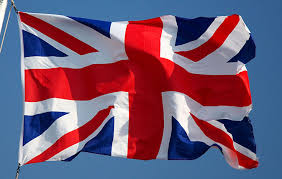 2300hrs, Britain's Independence Day!
I have j
ust come indoors after a small firework display! Fireworks and hooters going off
all around us here in Essex. A lot of people celebrating. Us included.
John
Thursday 30th January 2020.
We have been contacted by friends at Classic Boat for an article they are doing about the Waterwitch. Affordable Classics. Managed to supply them with a good picture of 'Wedjit' that I took a couple of years back, with a bone in her teeth and very taught luffs! Going to look good on the cover of the March issue of the magazine!
Heard back from Terry re the GH she is interested in, more on that if the deal comes off!
Had a very interesting conversation with Andrew from Bermuda. For nearly an hour! Andrew has been a Seagull customer of mine for years and he has stepped forward to become our new webmaster! At last a safety net! Andrew works in the internet security business for large companies and has all the knowledge needed to look at the workings of the website and the forum, so pleased to have him step forward. Primarily he will be interested in my Seagull website, but has agreed to keep an eye on this one too. He has the ability to save backups of the site to a NAS machine on a regular basis too, so another backup!
Will be talking more to Andrew in the next week or so, at the moment he is moving house, having just arrived back in Bermuda from New York, a work related move. He is born and bred Bermudan and now hoping to stay there with his family for the future.
Just added a sail to the Bits for Sale pages, Steven with Fintra in Northern Ireland is converting her to gaff rig. Primarily because he had to shorten the mast by a few feet when he found rot in it! Steven tells me that 'Borer Bee' is still in a local farmers field and even the farmer does not know who owns her now! This is rather sad, here is a boat with some history that should be loved and sailing!
Heard from associate member Barry Lewis, he is at present globe trotting round the world aboard the yacht 'Risky Business' At present in Agadir, Morocco, about to head for Jamaica, having sailed from Australia and is on her way west to the Americas. Thence through the Panama and back to Australia! When he arrives he is looking to downsize to an MG design to sail on in! Good sailing Barry. He was brought up sailing the Orwell and Thames Estuary in the late 60's!
Lastly a picture from a member in the Netherlands, Leonard Blussť, in Amsterdam.
He found this Kylix, 'Tadaima' (ex Johanna, ex Isola), completely derelict, full of rain water on a quay, but look and behold, here she is sailing again.

Here his daughter Julie is on the helm.
He has repaired and restored her to a very high standard. He has replaced the heavy timber mast with an Ali one which improved her stability and fitted mast raising tackle, so he can raise and lower at will, good idea. I have mast raising kit stored on 'Fiddler's Green', makes for smaller yard bills!
All for now but bet I will be back soon, lots of mails coming in.
John
Monday 27th January 2020.
Apologies for the weeks delay, I have been away to Devon for a few days. And of course it rained. Fell on the way back, difficult driving, took a lot longer than it should have done otherwise I might have updated this page last night.
Welcome to another new member Therese (Terry) with a Warrior 35 that she wants to replace with a Golden Hind. Hope to hear more from her later.
Just sorting out all the drawings and info we have on the Golden Hind for another member, Roland in N.Z. ( He is the chap with Janine and those nicely repaired cockpit lockers!). Drawings on a DVD will be winging his way shortly.
Heard from Chris in the Netherlands today, he has spotted 'Celtic Lass' up for sale on the Bay.
See https://www.ebay.co.uk/itm/283756740622
This boat looks to be in sail-away condition and reasonably priced. Hope a buyer comes along for her.
Sent a DVD/CD of all the senior drawings off to Alan in Honiton before I left Thursday, bet they overtook me on the way to Devon.
Looks as if spring is just around the corner here, loads of snowdrops and crocus out and the narcissi are a foot tall, full of bud. Still time for this incessant rain to turn to snow though.
John
Sunday 19th January 2020.
A really crisp sunny day today, so out in the workshop and garden enjoying the sunshine! At last I have taken the time to fabricate the stainless support for the shaft connector I bought. Took a little head scratching to make it, which bit should I try and bend or drill first, so that later I could model the next section, but it is done and here is the result.
The flat s/s bar will be mounted on the port side of the engine bay, where the previous plain flat strip was fixed but the new bracket has to rise up higher to allow the pair of spring loaded jaws to clamp round the prop shaft. Have yet to take it and offer it up on board but pretty confident it will fit as I had the old one as a sort of pattern. I knew the old one rested on top the shaft so had a datum point. The carbon brushes are 1/2 inch below where the old strip rested on the shaft. The s/s strip is quite strong, but malleable so I can adjust it to get it right quite easily.. I will take a couple of pics once I have screwed it in place. Got to protect that prop!
Hope you are managing to get a little fitting out done too. I have just one other job to do on board, to see why the float switch failed to warn me the poo tank was nearly full, that may be a smelly job! I have drained the holding tank and pumped some disinfectant into it, just got to find a suitable gas mask before I undo the 4 screws holding the float switch to the top of the tank!
Chris in the Netherlands sent a link to an EBay auction he had seen for the GH 31 'Mollymawk'. She is in Suffolk and advertised elsewhere for £19k and £22k, but on EBay https://www.ebay.co.uk/itm/Golden-Hind-31-classic-yacht-GRP-1987/233461876569 the bids had only got to £12k! Hope she sells, she is a nice looking boat and looks ready to sail away. Perfect boat for a round UK trip! Or further afield!! The owner is a member, but as yet has not advertised with us..
It has just got dark here, just gone 1700hrs, and every night the sunset is later, spring is on the way, another sailing season to look forward to!
John
Thursday 16th January 2020.
We had F10 gusts here from that Brendan storm, fortunately minimal damage. A branch fell off a tree and was laid in the track to my barn storage, but barn kept its roof! A few fence panels down in the village and tell me, why is there always one of those trampoline things upside down in a field afterwards? Doesn't anyone anchor these down!
Pleased to say my chimney pot stayed on and the builders have been back today to finish off the pointing, looks to be solid for a few more years! We were concerned during the night though, when it was F10, that the big sack over the lot could have set us off on a spinnaker run to the Blackwater!
Watched the Lifeboat program on the BBC yesterday evening, they showed the rescue of a 30ft GRP boat in the aftermath of that hurricane a year or so back. For some reason they went past Rosslare and headed up the coast into the funneling sands past Wexford. John Stevens accompanied me through there in a F5 gusting 6 and it was hairy, a very narrow channel, ( down to 50 yards wide at one point....) with breaking seas either side. I would not have wanted to be on that boat. They thought they had a 24hr weather window before the storm arrived and would make it to Dublin area.... Don't know about you but if I had 24 or in their case 48 hours notice of a hurricane I would be sat indoors, not chancing in in the Irish Sea! Sure they could have made it into a safe port in time In the program they seemed so sensible?? Takes all sorts as they say! Seamanship....
Sent off the drawings of the Senior and the Eventide to Peter yesterday, thank you for the kind donation to the group Peter. He is now seriously looking for a used one to refurbish, Senior preferred I think.
Heard from Roland with the GH 'Janine' in NZ. He is making good progress replacing the bad timberwork in the cockpit area.
See what you think...
Before and after!
Roland tells me that the bilge plates were removed from her many moons ago, in Tahiti, no idea why, but he is seeking to replace them, so is after a set of GH 31 drawings and the bilge keel info we have.. Bilge keels on the GH were not just there to assist drying out!
Had a communication with Gordon who has Lone Gull II, the one MG designed for himself.
We have had dealings, a few years back now, with a previous owner of Lone Gull II up in Scotland, Adam. A real labour of love to restore this boat, and sadly Adam could not manage it and now Gordon is looking for someone to take up the challenge. Must say it would cost less to build a replica from scratch, but of course that would not be the original. Sadly I cannot see a rich, young, enthusiastic, talented shipwright coming to the rescue. Unless someone out there reads this and.....
Just had my half tide mooring renewal confirmed. I have had this mooring in Woodrolfe Creek, Tollesbury since 1973. Cheap as chips at £60.00! It was only £10 a year back in 1973, if you take galloping inflation into account, it is still a good deal, especially when compared to other creek moorings nearby. Good for boats up to 30ft and often available for members to use, just ask! I only use it to escape the rat race once in a while!
Hope you all came through that storm unscathed,
John
Monday 13th January 2020.
The unseasonal warm weather continues. At the moment I have a couple of chaps sat on the roof repointing a chimney! Mid January!
However they will not be up there tomorrow, as Storm Brendan is on the way, hope to have my stack all secure by then! Winds of 85mph forecast for Northern Ireland and Scotland! Bit less in Essex but still gale 8. Hope your covers are secure!
I had been gathering info from Peter and Sue in California, to assist them to sell their Golden Hind 31 'Windtree'. Whilst I was asking for details Peter came back to say she had already sold! Someone got a bargain, needs a lot of TLC, but she was afloat and the motor ran, $1000 asking price!
'Windtree'
Hoping Sue and Peter will pass our info on.!
Another Peter has apparently sent a donation for drawings.
Thought about the chances of getting up to date charts for an ancient chart plotter such as Bede has acquired with his latest boat, came to the conclusion that he would be far better off ditching the plotter
for a newer model. No point having a plotter that will only take out of date charts! I like to sail with all as up to date as possible and so will shortly be looking to download the updates to my paper charts. Trust you do the same, no point having out of date charts aboard, you might as well be navigating with the AA road map!
My plotter has all the UK charts on it, but is sadly now out of date by a year, but as it is only used as a guide and not for navigating by, ( I have paper charts, in date, for that) I suspect I will defer on the £200 for a new chart card. Not planning to sail round the UK again!
Off to supply more tea to the lads on the roof, they have already stripped off all that needs to be removed and are cementing bricks back in place.! Hoping all will all be sorted before the wind and rain arrives!
John
P.S.
Just has to edit this page as I had placed todays update beneath the previous one instead of above it, sorry!
Wednesday 9th January 2020.
Still not used to the 2020 bit!
Always the same this time of year, changing calendars and updating everything to the new year, or in this case, a new decade!
We have had a few mails in, Greg in Australia has sent a link to a boat for sale. Purports to be a 38ft steel MG, looks like a Good Hope or Barrier Reef design, but has anyone else heard of one ever made in steel?? They were timber of Ferro. Have a look, click the link below.
https://yachthub.com/list/yachts-for-sale/used/sail-monohulls/maurice-griffiths-good-hope/235519
I have never seen an MG design with double spreaders either, so guessing this is a one off, based on....
Greg has also spoken about the horrific fires out there, he has acres of gum tree round him, many of which he has planted. Very difficult to keep them going with the water restrictions they have of course... Fingers crossed for them....
Peter in Welwyn Garden City has been back to us for drawings of the Senior and Eventide, he would like to build a boat small enough to trail. The Senior is ideal, the Eventide pushing it a bit, but I have trailed a 24 and later a 26 (OK she is 27ft!), for 40 odd years, but just to and from the coast once a year, not every weekend! Takes a lot to tow the bigger Eventides!
Have a query someone may know the answer to, Bede a friend of the EOG is asking where can find charts for the Raytheon RC 420 Chart plotter ?? Anyone got a source for these. They were Navionics Classic L charts .....
T
his winter is extremely odd. today we have had temperatures of 13C. So far we have recorded the highest winter temperatures ever recorded for December, and that was at night! What happened to the seasons. Already we have snowdrops, crocus and daffodils and the grass is growing! Feel the plants might get a rude shock if the winter we should be having arrives!
So to that end go check those covers, try and keep driven snow out, but allow air to circulate if you can, to ward off damp!
W
aiting on a response to a query on the GH bilge plates, yes we have the info, and another GH owner was to send info for an advert, still awaiting that, the boat for sale in the USA.
All for now, certainly too warm to warrant a log fire tonight!
John
Friday 3rd January 2020.
Was treated to a run out to the pantomime today, down to 'The Cliffs Pavilion' at Southend to see Robin Hood and his merry men! 'Diversity' on stage with Ashley Banjo as Robin Hood. Great fun had by all, terrific show.
The views from the Cliffs theatre, out over the lower Estuary were brilliant, as the tide rose and covered all the sands, (mud) and the sun set, red in a nearly clear sky, it revealed a myriad of tempting navigation lights flickering on the buoyage across the river...
Sadly one landmark is now missing, the huge chimney and it's red lights, gone from the old power station up the Medway, a great landmark in its day... stood out a mile! We could see it from the Blackwater.... With our low lying coastline any object that could be visible miles away was always a welcome sight! Now sailing down the Swin there is nothing to see ahead.... Reminded me to organise a summer cruise to the Medway and maybe Hollowshore.... Maybe a run down to Ramsgate, but could I stop myself sailing on westwards?? The pull of the Scillies can be difficult to resist.....
Back to reality and the emails brought in more info about 'Kinsman' and our old friend John Perrin! About the time crew Richard inadvertently removed the pin from the back end of the boom and it fell on John, knocking him cold, just as they were entering Faversham! John fortunately recovered quickly and was none the worse for it.
I remember those bronze square pins driven into the end of our booms, they were rather prone to working loose. The topping lift and mainsheet were attached to them... Pleased to say that type of fitting is rather a thing of the past!
Do not know about you, but at this time of the year I am always planning ahead, just about to send off my pennies for my half tide mooring at Tollesbury. At £60.00 I have kept it up for nearly 40 years now. Check it annually, as I laid it, I know it is strong! Do not use it often as I am normally moored the other side of the River Blackwater in Bradwell, but it is a great place to escape to, just to avoid the crowds and once dried out you are stuck for about 6 hours, peace!
Often available to visitors, so contact me if you need a half tide mooring off the Blackwater. Boats up to 30ft. This spring one of the first jobs is to replace the riser chain, with a heavy duty warp... When checked the chain was showing signs of wear.... Heavy warps are replacing chain on buoys locally as they do not rot and fail as rusty chain can do. Mud on a mooring rope is a good UV blocker! There will be a stainless swivel on the top of the buoy and that is attached to the boat with either a loop of chain for long stays or a simple warp if you are staying aboard.
Off to alter a few more pages on the site, a new year and new horizons?
John