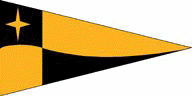 'Stoppress' pages for 2019
Scroll down....
For 2018 news pages click here
---
These pages will be updated on an almost daily, certainly on a weekly basis, from all the mail and information coming in to us.
---
---
Click here to read the 2004 News pages
Click here to read the 2005 News Pages
Click here to read the 2006 News Pages
Click here to read the 2007 News Pages
Click here to read the 2008 News Pages
Click here to read the 2009 News Pages
Click here to read the 2010 News Pages
Click here to read the 2011 News Pages
Click here to read the 2012 News Pages
Click here to read the 2013 News Pages
Click here to read the 2014 News Pages
Click here to read the 2015 News Pages
Click here to read the 2016 News Pages
Click here to read the 2017 News Pages
Click here to read the 2018 News Pages
Click the link(s) above to read earlier Stoppress items
There is also a Free Guest Forum, click here to go to it.
---
And we have a new page of logs, click here, to read them!
---
---
Scroll down for 2019 Stoppress pages...
---
Sunday March 17th 2019.
St. Patrick's Day
And our own Fiddler's Green Leprechaun!
Happy St. Patrick's Day to all our Irish friends! And we made a few last year during our 'Fiddling Around' trip. We are off to a St. Patrick's Day musical evening tonight. (We worked out my Darian is 1/4 Irish! And cute with it!).
Very pleased to say we have had another log submitted for the competition for the log Trophy! The Steering group can decide!
Heard back from Pierre trying to sort an auto pilot for his Barbican, he is now considering a wind vane... Suggested that with the problems he may have attaching it to the quadrant maybe a belt drive electric pilot with a small add on electronic wind vane, anyone had any experience of these?
At last the wild and wet weather seems to have cleared the UK, almost. Promise of warmer and calmer weather for the week ahead. If my back feels any better may start on the boat, at the moment being very careful!
I know I normally change the colours of the text each entry, but for today it just has to be green again.
Top of the morning to yer!
John
Thursday 14th March 2019.
New 'Passage Log Trophy'!
We have a new Passage Log Trophy. To be awarded annually for logs submitted to the Steering Group in the previous season and awarded at the next springs Annual Meeting. If the winner is able to attend the meeting they can take the trophy home for the year and add their name to the brass plate that is soon to be affixed to it. They will also get a small engraved plaque to keep.
This is in addition to the Barry Sturrock Seamanship Award. Some one could end up winning both of course! We have one log in so far... (I am not counting mine!!).
Had an enquire re the Eventide 'Minthami'. The enquirer stated she was unusual in that she was built 27ft long? Mmm, not that unusual as mine is also 27ft and I have seen all lengths from 23 to 30 plus foot long! Found reference to her in 1993, but nothing since? Anyone know where she is? May well have changed her name of course and as yet we have no sail number...
Think we have had the answer to the auto pilot problem on the Barbican. Has to be a belt drive wheel mounted unit to get the benefit of the mechanical advantage, thanks to Chris for pointing this out! Suggested that Pierre look for one for a larger vessel though, to make sure it can cope in a seaway!
Went to my boat yesterday, but only to pat it's transom. I seem to have put my back out! This injury put me out of a job I loved nearly 30 years ago, got fixed about 18 years back and allowed me to play for years, but has come back to bite me on the bum! Hoping I can get better in the next week or two or I shall not be shelling out the exorbitant amount needed to keep 'Fiddler's Green' in the Marina. She will stay secure in her barn till I'm fit. And it was all going so well!
You never know what is round the corner, so grab it with both hands and enjoy, whilst you can!
John
Tuesday 12th March 2019.
The internet is 30 today!
The late Barry Sturrock, the designer of this website, was one of the pioneers. The first version of this site was up and running in 1992, the first year websites were able to exist! The Eventide site and the Saving Old Seagulls websites were in the first batch of websites to be ever published! (They are apparently saved on a server in a mountain cavern somewhere in America!) Think they both had six pages! Boy look at us now! Far cry from the early days. So pleased Barry spent time to teach me how to edit these pages.
Just sold a pair of oars from the pages, donation to the EOG to help keep these pages going!
Could not even imagine selling via the internet back in 1992, it was still 'Exchange and Mart' then!
John
Website coordinator...
Monday 11th March 2019.
Happy birthday to Eccles, my daughter and crew!
Had an interesting question in from Pierre in Belgium. Is it possible to fit an auto pilot to the quadrant of his Barbican. A hydraulic one maybe? Never had to tackle that so directed him to the forum to leave a query there, someone may have an idea of how or to fit. ( I have a simple Tiller Pilot on my Eventide...). He sent some pics but as a pdf file, so about to ask if he can send as normal jpg files to make it easy to publish on here.
And here they are!
Now any ideas on how Pierre can fit a strong auto pilot?
Hope your boats are safe after the last blow, sounds like the next one coming tomorrow and Wednesday may be even stronger...
John
Thursday 7th March 2019.
It has been very quiet here on the email this last week, still not heard from many that they are to attend the Annual Meeting??? Even started sending messages to the EOG myself to check the mail could get through!
One good bit of news is our Fund Manager Brian has agreed to carry on, as he has now got an assistant, to check his figures!
Snail mail brought an interesting package from Sue Lemoignan. It was two sets of Eventide 26 drawings sent out by Yachting Monthly in 1965, both with the same sail number on a postcard... E 977. They were her fathers and as far as she knows he never built the boat. Unless anyone knows different. Certainly E977 does not appear on any records the Database Manager has. Trying to work out why two sets, and wondered if he contacted them for a second set having mislaid the first??
One thing I learnt was that the light 1200lb keel on the E26 was modified before the 1972 redrawing of the plans, did not know that. Our up to date and fully corrected and modified drawings have all the latest modifications on them, but their history has tended to get a little lost...
Interestingly in the paperwork was a note from a dear friend of mine, the Late Ray Waterman, he was Y.M.'s official technical advisor as he had built his own Eventide, 'Watermania'. He was also my night school instructor at my first navigation classes in 1973!
In addition in the bundle was a sheet we had never seen before, of all the timber needed to build an Eventide 26, with prices. Total cost of timber in 1965..... go on guess....
You can add a zero to it today. We will add this sheet to the DVD of drawings for interests sake.
Wild wet and windy for the last few days here, gale 8 today. March in like a Lion, out....
We will see.
John
Friday 1st March 2019.
St. David's Day
We have a few daffodils out, but in some places near here they have been out a couple of weeks. however today the sun sulked and the leaden skies were back to normal for this time of year...
Just removed another boat from our 'For Sale 'page, though this one did not sell through our pages, but through a broker, the 40ft Junk rigged 'Emma-Fay' belonged to EOG friends Roger and Kathy, they are now back on 'terra firma' and sorting out another run down farm on the side of a mountain somewhere in Spain, growing olives and walnuts again I suspect.
Picked up my fenders from the marina to clean them, but I discovered when I checked them they had all been deliberately punctured.!!! The grinning harbourmaster gave them back to me and said I would not be putting them back, now I know why the guy was grinning. An underhand trick. Don't you just love people like this, when we have had so many friendly staff at Bradwell over the years it is no wonder there is a lot of 'grumbling' about this idiot.
Sure he will get his comeuppance. They normally do.
Just organising my fitting out, off to remove the rudder tomorrow, I need to replace the lower tuphnol bearing, will have to have Wheatabix for breakfast, that rudder is heavy!
John
Thursday 28th February 2019.
Great meal yesterday, shame you were not there! Four of us had a very pleasant evening!
The next gathering will be the Sunday 31st March for the Annual Meeting. 12.30 for lunch at Bradwell marina bar. Hope to see as many members there as can make it.
We are proposing to alter the format of the Annual Meeting and need you to comment and vote, it is suggested we hold it on line on the forum, in a separate 'members only' section. This will be open to 'Friends' as well for comments, but of course 'Friends' do not have a vote. Come to Bradwell to have your say.
I have amassed a large collection of Maurice Griffiths books, I am offering a choice of book, free, to the first 10 boat owners, 'Members' or 'Friends' attending. One per couple or boat.
Heard from Bede that the Eventide 'Nawazi' is on EBay, starting price of £500 and a 'Buy it now' of £3500. See it has apparently a new wooden mast and new sails, but the motive power is just a 5hp outboard....? Ashore in Millbrook, near Torpoint, Plymouth way. At the right price, if there if there is no rot, could be a nice project for fitting a nice 12-15hp diesel...
Search for '26ft Eventide' using our EBay search page.
The glorious weather of the past few days has gone for now, an amazing 21 degrees yesterday, high as summer temperatures! Even got all my grass mowed, in February, unheard of. Today we are promised rain, which is as it should be this time of year. Will water in the 1000 snowdrops I managed to get planted in the new Spinney too. As they were, 'in the green' took some planting! Should be a good display next year.
Off to the marina shortly, seems the staff have been busy removing everyone's pontoon fenders for some reason, off to collect mine to clean them before refitting. I will be reminding them they have not fitted the safety ladders they should have....
Just a thought, do you know how to clean fenders?? Told someone this the other day, he did not know, so thought I'd share it with all....
Take just a pint of white spirit and add a teaspoon of acetone. Shake to mix, then apply with a nylon pot scourer and elbow grease. Keep shaking between applications as it separates. Cleans most mess off easily, heavy oil fouling may take two tries. Then apply a coat of vinyl car bumper cleaner/polish, they come up like new!
Reminds me the mainsail cover needs to go in the washing machine! Quick whilst the boss is out shopping! 'Easy care 30' does the trick!
The season approaches,
John
Monday 25th February 2019.
Did anyone see the 'Saving Lives at Sea' program last week? It was the filmed account of the rescue of James from 'Ivory Gull', the Lone Gull II owned at the time by him and his friend Clive and wife Sally.
James and crew were involved in an very unfortunate collision with a large gaffer, that put its bowsprit right through their cockpit and in doing so severed James's foot from his leg!!!! Thanks to the quick thinking and expertise of his shipmate Clive, who stopped him bleeding to death, and the cool efficiency of Sally, who helmed the boat, the life boat was able to board, assist saving his foot and follow them to the Brixham lifeboat jetty, and onwards to hospital. To see James a year later, looking so well, was a great end to the story. See it on Catch up TV, on the BBC, well worth watching!
We had a couple of pictures in from the Netherlands yesterday, of the stretched steel WD on our gallery and the 'featured boat' page. Then she was called 'Beaujte', renamed 'Goosander' and in new ownership she is being cared for by Sjors. Good to be able to update the Gallery.
A little reminder to use our free EBay page. See the link on our Home page. It is that time of the year when we may be buying the new water filter element or some engine parts for that annual service. Do use the EBay page, every time something is bought using it, a few pence from the seller is filtered off to the EOG and helps keep the site running. Just change the search words from 'Maurice Griffiths' to whatever you are looking for. Does not cost you a penny but helps keep us afloat.
14 degrees outside and getting warmer, hope we do not get a real cold snap before Spring is sprung! Flowers will not like it and boatyards are beginning to buzz!.
Going to meet in Maldon on Wednesday, earlier than normal, 1800, if you want to join us phone 01621 778859.
John
Thursday 21st February 2019.
And still it is warm, and getting warmer!
Was able to give some advice to a GH owner re attacking soft timber in his deck. 'Be ruthless' was the advice!
Had an interesting mail in regarding 'Thalia', one of our Riptide designs. Sadly she seems to have fallen on hard times recently and is in need of TLC. Hoping a member is going to be able to step in and save her. Rot can gallop through one of our boats so quickly if left.
Went and picked up more bits from Eric for a member, the list of bits available is shrinking.
Not sure where we are heading next Wednesday for a meal and get together as yet, will let you know nearer the date.
John
Tuesday 19th February 2019.
Still amazingly warm for the time of year, over 15 degrees in the garden today and they were talking about much higher temperatures inland, fitting out has started!
Already had an enquiry for a can or two of that award winning EU45 antifouling.
A few more items have been 'claimed' from that list of boat bits I posted for friend Eric. Don't miss out. Though I have heard that the Dutch cylinder of gas is only worth the gas inside it, as they will not take them back with the date gone, how true that is I do not know. Info from Chris in the Netherlands so should be correct. The two Camping Gaz bottles have sold though! And one of the Calor bottles.
Had a great mail in from Dick Durham yesterday, as a result of an enquiry from Tim one of our WW reps. Dick is currently the owner of the M.G. Classic, 'Wendy May', the same class as 'Olive May', however he is apparently in the midst of selling to a friend. She is to be based at the Island Yacht club in the future.
Dick has sent in a raft of pictures that I will be adding to the gallery shortly. Hoping he is also going to enrol!
Dick was of course M.G.'s biographer! Hope you have a copy of the book! If not attend the Annual Meeting on 31st March, there will be copies up for grabs!
Had a very nice mail in offering an old set of drawings to us, wanting to find out more, so far found they are from 1965.
Spent a little time designing a new CD/DVD cover for the Golden Hind Drawings yesterday, so will be sending copies to the Woodworking colleges in the UK and the Maritime museum at Greenwich, to ensure these drawings are never lost to the boating public.
Also our Fund Manager has a copy as a back up.
Job of Fund Manager still going begging???????????
John
Saturday 16th February 2019.
Yesterday we could have been forgiven for believing spring was here. with 15 degrees and wall to wall sunshine it has fooled the bees and the butterflies here, despite the frost in the morning. Hopefully it will not be long before there is activity in the boatyards!
Welcome to yet another new member, Nigel is joining us, as a 'Friend' for starters, but he was the owner of the Eventide 'Kandy', a boat I remember from the heady days of 20 boat turnouts to the meet at Bradwell. Says he regrets selling her and going to GRP, now looking for an Eventide again! How many times do I hear that! Hope you find your 'Dream Ship' Nigel.
Another Plea for a new Fund Manager, (Treasurer, if you like..). We need one before the meeting at the end of next March, if possible.
Also looking for a couple of suitable trophies to use for a log competition and for the Annual Bradwell Meet. I have been scouring antique shops etc for suitable 'pots'.
Sadly the Bradwell Meet, wooden shield trophy donated by our 'Friends' Tony and Sally, has 'disappeared' along with the old assoc. and the other silverware. Shame they could not do the honest thing and pass them to the actual owners for continued use. They have minimal value, as all are heavily engraved, even the cup and plate that were real silver... have scrap value only. Wonder if they will ever see the light of day again?
Is there a scrap of honesty left there?
I am off to Bradwell later with more adverts printed out from our Bits for Sale page. Get in quick if there is something there for you!
As the skies grey, memories of the sunshine of yesterday are just that, memories.
John
Tuesday February 12th 2019.
Sadly we have to announce the imminent retirement of our Fund Manager, Brian. He is also 'swallowing the anchor'.
So a plea for someone to step into Brian's shoes. Brian has been our Fund Manager from day one, an ex Justice of the Peace and good with figures. Though to be fair our accounts do not add up to much, income from donations and outgoing is just the expense of keeping the computer and the website going. Most years a very simple set of accounts has covered it. See the accounts pages...
We have a club account at Lloyds, so access to Lloyds may help, but today it can be done remotely on line. We have a PayPal account to accept donations, that is all done on line too.
So volunteer(s) for the job of Fund Manager please!
Drop us a mail at enquiries@eventides.org.uk
John
Sunday 10th February 2019.
Just back at base after a 10 day run around, taking in Devon and Warwickshire.
Nearly got snowed in at Stonehenge and then had to detour north 30 miles or more through rural Somerset, to get to south Devon, with 5 inches of snow, on tiny back roads, it was exciting at times. Two hour journey took nearer four hours! Then I managed to bring back a nasty throat infection that has laid me out for a couple of days.
Good to meet Bede at Amesbury, he bought a couple of bits advertised on the Bits For Sale page... handy he worked nearby and was able to meet me.
See the Levanter 'Caillin' has changed hands, or at least we welcome new members Martin and Debbie who are the new owners. I will be responding with the welcome letter shortly. I will remove the advert on our pages for Caillin only after getting in touch with Ron and Paula.
Reminder that our Annual Meeting is at the end of March...
Members Annual Meeting
Sunday 31st March,
Bradwell Marina Bar.
12.30hrs for lunch, meeting 1400.
Come along to Bradwell to meet fellow members, first drink for all members attending on me, plus for the first ten members, to arrive, pick a book to take away from the MG library. Members and Associate Members welcome, come and have your say. Full Members have a vote remember! But Associate Members' or 'Friends' can always have a say!
John
Wednesday 30th January 2019.
The snow came as forecast, but only a sprinkle, not causing any problems fortunately.
Edited the Bits For Sale page as already some of the parts I posted on there two days ago, have sold. Get in quick!
No other news as yet, back soon!
John
Tuesday 29th January 2010.
We enjoyed a very good Chinese meal last night, with friends, shame you were not there!
Today watching the weather forecasts as there is snow predicted, at the moment 7 degrees outside and the sun is shining? but it is clouding over and suspect we will get it tonight, check those covers.
I have been busy on the site this afternoon, a chap here in our village i have known for 20 years, who used to own the MG. boat Banjo, has swallowed the anchor. He approached me to ask my advice about selling all the kit off in his garage! I have already put a flyer up in the marina but today listed all the stuff, so far dragged out on our 'Bits For Sale' page. There is a lot there! Also seen a 40 year old hand held MLR GPS and some other navigation kit, an old non working hand held VHF and loads more yet to sort. I will try to get some of the items working before I post them. Sadly already consigned some kit to the bin!
Lesson here, if kit becomes redundant, sell it right away, because a year down the road it may not be worth selling, sadly.
James Peet who bought that rarity the GRP WildDuck is looking for a 5hp Stuart Turner to fit in it. I can hear you saying just what I told him, 'Why the heck do you want an obsolete petrol motor, fit a tiny diesel'. But it appears he is convinced it will be the best motor for him??? Having had a couple and switched to a lighter diesel after the last one I strongly disagree, but if anyone has an ancient Stuart 5 out there contact us and we will pass your info on!
On a high note another enrolment!
Welcome to David Lambert in Devon, he is the proud new owner of the Waterwitch 'Sugar' and sails the Dart.! Hope to be down there shortly David! Welcome letter on its way later.
Also yet to add some Golden Hind and Eventide pics to the gallery...
Off to throw another log on the fire,
John
Wednesday 23rd January 2019.
For a change we are meeting for a Chinese meal in Maldon, on a Monday, not our usual last Wednesday of the month, got 4 takers so far, any one interested phone me on 01621 778859.
Last night was supposed to be the coldest night of the year, and in some parts of the North it probably was. Down here in the soft south east our pond never even froze. Though tonight the outside thermometer, as I type, reads minus 0.2 and that is at roof height... Frost covering the ground here and it is only just gone 2300hrs. Winter is here.
Welcome to even more new members, amazing how many are coming in.

Welcome to Tom with the Eventide 24 'Evenstar', he has sent pics, see above, I will be adding them to the gallery. Tom's boat was called 'Barrie2' years back but neither names come up on any of our records, so again another new, previously unknown Eventide to add to the books. Tom sails from the Swale, so maybe we will cross wakes!
Another enrolment is really just a change of address, from Gweek Quay in Cornwall to an address in London, but Shannon's steel WW was last hear of crossing Biscay on her way to warmer climes. I have asked Shannon where she is now.... safely moored for the winter in Spain or Portugal I suspect...
Getting a few things sorted with the Steering Group for the Annual Meeting at the moment.
Hoping we will have a reasonable turn out in March...
John
Sunday 20th January 2019.
I had a surprise in the post the other day, from the Maritime and Coastguard Agency.
Some readers may recall I bought another one of those personal EPIRB's to equip my crew on my trip. I had noted that the registration procedure was slow so it was a good thing I bought it early. Happily of course we had no call to activate it, nor the other one we carry, but had we, I now wonder if they would have known who we were?
The letter from the agency was the confirmation of the registry with the little stickers to be attached to the 'finder'. I had registered the EPIRB on the 19th of March 2018, it has taken them 10 months nearly to sort it all out! They did apologise in their letter, but a warning here to others.
If you are contemplating a long trip and want to add an EPIRB to your safety kit, do it a year in advance! (Like that is going to happen!)... some safety agency!
We have had a response to my request re buying overseas.. Mark Urry of GH fame has kindly sent the following in:-
When I built my second GH, the RCD was just coming in and the RYA advised home builders like me to apply to HMRC for a VAT paid certificate. I did so and sent a dossier about 2" thick with all my VAT receipts. What I got was a letter saying they would not issue a VAT Paid certificate but that it did appear that VAT had been mostly paid, although their letter should not be taken as evidence that it had?? HMRC's answers to the FAQ's in the RYA advice now clearly states that they will not issue a VAT Paid certificate. It also goes on to state:
"The only conclusive proof that is acceptable to HMRC that a vessel is VAT paid is the original (or copy) paperwork proving that VAT was paid (either at the time of purchase, importation or in the case of a home built boat, when the materials were purchased)".
They also add that, even with a professionally built boat a single "final" receipt is often not issued and that a significant amount of paperwork will be generated showing VAT paid and all the invoices showing VAT paid should be retained and passed on to the new owner.
"D1. When purchasing a new vessel, payments are generally made in stages and the final price is often not clear until the vessel, with all its extras, is finally delivered. A significant amount of paperwork is generated. What should the 1st owner be expecting from the builder in order to satisfy UK Customs that VAT has been paid on the purchase and to ensure that the owner thereafter has conclusive documentation to prove this for the lifetime of the vessel?
All documents produced during the purchase process which itemise VAT will be part of the proof that VAT has been paid on the purchase. The series of invoices showing that the purchase was made in several stages, and that VAT was paid at each stage, should be retained. Although there is no requirement for the invoices to be "receipted" to show that payment was received, any statement showing monies paid will support the series of invoices and should also be retained. In the event that the vessel is later sold, the complete set of documents should be passed to the new owner, or as a minimum copies of them.
D4. What paperwork should be retained if the vessel was built by the current owner? In respect of home-built vessels HMRC recommends that the owner use the VAT invoices from major components of the vessel, for example the hull, the engine etc. to demonstrate that VAT has been paid."
Essentially HMRC says that you probably will not have a single VAT receipt, even for a new vessel, so you should keep all of the major VAT invoices for stages, major components and extras, and pass it all on to the new owner to provide to any EU customs authority, if challenged. That seems to me to apply to all vessels built after VAT was introduced and that new build, second hand, part built, home built or bought through a broker, all need the same type of evidence, for the life of the vessel.
I can add that I obtained a VAT paid certification back in 1994 when the Tax office had a special office in Folkestone just for VAT and boats. I submitted all my receipts and my boat building book, with all the notes, invoices, ideas etc, which I got back stamped on most pages by the HMRC as 'seen' and with a proper 'VAT paid certificate' to prove I had paid VAT. (Carried on board with ships papers!). Sadly they closed the office after a year and directed any later enquiries to 'their local tax office', those who tried met a brick wall. Local Tax offices do not know much about boats! They do not make it easy do they.
So with any older boats, the former owner should have applied for and got proof. Make sure they did!
I was on the RYA Cruising committee when those charming people in Brussels tried to make home builders comply with their overbearing regulations made for, or rather, against all boat builders, I won that 5 year concession, (you had to keep the boat for 5 years after launching before you could sell, something most home builders have no problem with, selling would be like cutting off a limb!), so we could just build our boats to the standard we wanted. ( I chose the Sail Training Association standards!) Today only the big boat builder names seem to survive, they had the extra £5.k per boat it cost to be able to afford certification. I notice that most of the small historic British yards were beaten into submission....
Wonder what MG would have made of all this bureaucracy? Seems everything today is so complex, no wonder no one can sort out our departure from the bureaucracy machine in Brussels!
To end on a high note we have had another two enrolments.
Welcome to Barry in Eire, looking at a Levanter... the one on our pages we wonder?
And welcome to Roland in New Zealand, strangely also having a Levanter on his wish list, plus a Waterwitch! I will be responding to them later.
Off to add some pics and info to various pages now!
John
Thursday 17th January 2019.
Members Annual Meeting
Sunday 31st March,
Bradwell Marina Bar.
12.30hrs for lunch, meeting 1400.
Come along to Bradwell to meet fellow members, first drink for all members attending on me, plus for the first ten to arrive, pick a book to take away from the MG library. Members and Associate Members welcome, come and have your say. Full Members have a vote remember! But Associate Members' or 'Friends' can always have a say!
John
Tuesday 15th January 2019.
Had a plea in from a lady to try and find her father's old Senior, called 'Kipper'!?! Wonder how it got that name and was it painted yellow...?
A day or two later she came back and informed us that sadly the boat had actually fallen apart through lack of care years before but she was not told, as it may have upset her.... She is now looking for one to buy in memory of her old dad!
Arranged to meet one of our members beginning of next month as I drive through Wiltshire, he has bought one of the used sails I have here. Always good to meet members.
Had an interesting mail in from another member, thinking of buying a boat overseas, how does one go about it. I could see a lot of possible problems. Surveyors, who to get, certification rules and VAT paid certificate at the top of that list. You do not want to sail it back and get a 20% tax liability.
Has anyone any experience in this who could write a few words of advice for anyone going through this?
Welcome to new members. Welcome to Caroline in the channel Isles looking to buy a GH. No, not the same person as was buying overseas... Hope to hear she has been successful shortly.
We now have all or most of the GH drawings and with some extras too, thanks to Lucy, which reminds me I owe her a CD with them on! Will sort that soon.
Seeing the heavy snow in parts of the continent maybe we will be in line for that shortly, if so an excuse to stay indoors for a bit and do some EOG housework....
Lastly just heard from Ed with the GH 'Moondancer'. Ed is back in the Gambia after leaving the boat there for 8 months. She has fared well and apart from using a lot of WD40 to free a few things off all is good. (Though his Seagull needs a few spares!).

Ed is sorting her out for more adventures! Hope to hear where and when they will be going and as before report on them here!
Another one of my Seagull customers organises a festival on the Thames, he sent this in case anyone was interested in coming along, by boat.
https://www.tradboatfestival.com
One final subject. Flares.
No not the 70's trousers, the red fiery things we used to carry... I always carried two boxes of flares. A large waterproof one with over a dozen assorted explosive devices, rockets pinpoint red and smokes. Before I set off on the second leg of my round UK trip I took off the large box full, leaving just a much smaller waterproof box with 2 rockets 2 pin point reds and 2 smokes. (Oh and there was a selection in the life raft flare pack too).
I did the Pains Wessex flare course many years ago so I was able to dismantle the rockets and make them safe. I use the old hand held pinpoint reds to light the occasional bonfire, safely. But the smokes cannot be set off, as they would cover all the surrounding fields with orange dust! I will be gently breaking open the old smokes and dumping them in a bucket of water to soak, think that is about the best way of destroying them. (This is what I have to do with the propellant for the rockets, the red flare part can be burnt in an incinerator...)
Sadly no longer will either chandlers or the Coastguard take these back, to dispose of them, and they wonder why sometimes they are let off by some at inopportune moments, causing emergency call outs.
How do you dispose of old flares? Do you carry any??
From now, apart from the ones inside the life raft, I no longer carry pyrotechnics, instead I have two hand held battery operated red flares, they are ever so bright and last 5 hours on one set of batteries and then you can simply replace batteries. Easy to test and safe to carry, has to be the way forward.
And for long distance I carry two EPIRB's, small enough for crew an myself to carry them in our pockets. (I also have an older 'location beacon' stored in the 'Panic Bag').
I no longer even carry a handheld white 'Wake up' flare, close to hand, at night, instead I have a fully waterproof, robust, rechargeable lamp that is incredibly bright and lasts 4 hours!!
Has anyone else gone down this route?
John
Thursday 10th January 2019.
Just about getting used to the year change... takes a while.
Had a few mails in during the past week, a couple of 'enquiries; regarding CD's of the drawings, but neither have come back to enrol, yet.
One enrolment in is from Marcus with the Barbican 'Solitude'. He sails the Solent area. Interestingly his boat is one of the few that were purchased as hulls and fitted out by their owners and the first owner apparently was a Mr Beavis.... Marcus also says he is i possession of all the drawings and hopefully these can be soon be added to the folio of designs available to owners, thanks Marcus.
Sold a sail off the 'Bits For Sale ' page, hoping to deliver it to the buyer at the end of the month. Must remove it from the page.... done...
Tony with the Junior in Ireland has found some more pics, yet to be added. will keep me busy one evening...
Had an interesting mail conversation with Tim our WW rep, his elderly 'Mini Seacourse' failed and he was researching for a replacement. He has opted for a Simrad. Good choice. But like me he has chosen one for a larger sized boat. Mine now is an elderly Navico 5000 Tiller pilot. Suit up to 34ft.
Same company different name now. (Modern replacement the Simrad TP32, at nearly £600!!! ) My £60.00 EBay find replaced the 28 year old Navico 5500 that gave up on my round UK trip .. I was lucky, it is like new!)
I also have a Simrad one, a Tiller pilot 10, as a reserve, says it is good for a 32ft boat but it is really not man enough for an Eventide 26, except in flat calm. (OK 27ft, but do not let on to the berthing officers!). Suspect I will be selling that soon.
Often wonder if the makers of some of the kit sold have ever been out in anything other than a flat calm to test the things they sell.
I have been waiting on a response from Practical Boat Owner to my second follow up mail after they studiously ignored me. Though I got the automated response telling me they had got the mails I never heard another word. Cancelled my subscription yesterday, anyone interested in 50 years of PBO's mostly in binders.. they are on the Bits for Sale page!
(I am told I am out of touch and everyone wants to know about racing and super yachts these days, really?? Not me thanks.) Nor, by the feedback, do a lot of others....
Copies of Classic Boat arrived here today as a thankyou for my assistance creating the pages in their January edition... Can see a new subscription in the pipeline!
I have still to add the updates to Mat's pages re Bethem, and some other pics around the site too, more hours in a day needed. Or an assistant? Any offers?
Still looking for a positive link for the Springtide and Sea Rovers, but now think there must be enough circumstantial evidence to link them more formally with us, something for the Annual Meeting. Booked for 31st March!!
Talking of which, I have not as yet picked a date with Bradwell marina bar, but hoping late March, snow permitting. As before, I dangle a carrot for members, a copy of one of the pile of MG books from my collection to the first 10 owners/families attending. Many different titles now! First come first served, plus a drink on me at the bar for all attending! How many more carrots do you need! Hope to have a good turn out this year, to the only organisation supporting our designs!
We have an interesting proposal to put forward to the members regarding an on line Annual Meeting too.
Picked up my mainsail cover from the sail makers the other day, it s sat on the front seat of my van, reminding me every time I get in it, that it needs washing, ('Easycare 30!). Not the weather for it at the moment, cold and damp here. But having said that we have spring bulbs out, bushes with flowers and catkins on the hazel, daft weather....
Time to sign off, called to dinner! Dare I stay up here 2 minutes longer!
John
Wednesday 2nd January 2019.
I have now obtained a copy of Classic Boat and have the article scanned, see below:-
Click to enlarge large the pages enough to read easily! Great picture of 'Glasstide' with John Stevens our Database Manager at the helm.
Quite a good write up but Steffan has made a few understandable errors. (Apart from him invented a post in the EOG and promoted me to it!)
'Borer Bee' somehow sounds less exotic than his version, 'Bora Bee?'! The keen eyes will spot a few more too, the latest Eventide 26 drawing has 5 inches extra, not not in the length as he says, but in hull depth, to offset the extra ballast. 'Kesteloo', 'Kasteloo?', very similar! Sure he can be forgiven as I suspect a lot of this was played back from an interview I gave on the phone!
Anyway a good read.
Now beginning to pack away Christmas things here and whilst taking all the batteries out of the talking bears and snowmen, it reminds me. Have you removed all the batteries from torches, MOB lights, clocks, radios and the like?? Nothing worse at the beginning of a season than to find corroded batteries have destroyed your favourite torch, when you reload the kit aboard in Spring!!
John
Tuesday 1st January 2019!!
Happy New Year and Good Sailing in 2019 from all the Steering Group of the EOG!
We kick the year off with a two page spread in the January edition of 'Classic Boat' and a small mention in PBO.
Managed to get through to the latest new enrolment, Peter with the Barbican 'Buzzard', as he fortunately left his mobile phone number, the webmaster spotted that! Welcome letter on the way.
We had a mail in from Barrie with a 'Springtide' by Kenneth Evans and Partners. We have long suspected MG was that partner and now we have more clues. The Springtide is the same dimensions as an Eventide to the last inch and pound and one of the directors of Evans firm was Mr. Wanklin, one of the founders of the old association and friend of MG. With a little more digging suspect we can add the 'Springtide' and the 'Sea Rover' owners officially, as members!
Mat has given me another update for his Senior 'Bethem', I will be on that shortly.
Had an interesting mail from Richard with the Eventide 'Cameroon', the gaff rigged boat with Lee Helm!! He is about to move the mast aft and increase the mainsail size, to see if that works! Hope to hear later how he gets on.
Heard from a few who agree with my comments about PBO loosing its way. Written to them expressing my views, wonder if I will get a response?
Off out for a walk on the beach at Bradwell this afternoon, to blow away those cobwebs, Hello 2019!
John