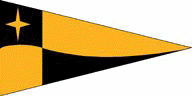 'Stoppress' pages for 2019
Scroll down....
For 2018 news pages click here
---
These pages will be updated on an almost daily, certainly on a weekly basis, from all the mail and information coming in to us.
---
---
Click here to read the 2004 News pages
Click here to read the 2005 News Pages
Click here to read the 2006 News Pages
Click here to read the 2007 News Pages
Click here to read the 2008 News Pages
Click here to read the 2009 News Pages
Click here to read the 2010 News Pages
Click here to read the 2011 News Pages
Click here to read the 2012 News Pages
Click here to read the 2013 News Pages
Click here to read the 2014 News Pages
Click here to read the 2015 News Pages
Click here to read the 2016 News Pages
Click here to read the 2017 News Pages
Click here to read the 2018 News Pages
Click the link(s) above to read earlier Stoppress items
There is also a Free Guest Forum, click here to go to it.
---
And we have a new page of logs, click here, to read them!
---
---
Scroll down for 2019 Stoppress pages...
---
Tuesday 15th January 2019.
Had a plea in from a lady to try and find her father's old Senior, called 'Kipper'!?! Wonder how it got that name and was it painted yellow...?
A day or two later she came back and informed us that sadly the boat had actually fallen apart through lack of care years before but she was not told as it may have upset her.... She is now looking for one to buy in memory of her old dad!
Arranged to meet one of our members beginning of next month as I drive through Wiltshire, he has bought one of the used sails I have here. Always good to meet members.
Had an interesting mail in from another member, thinking of buying a boat overseas, how does one go about it. I could see a lot of possible problems. Surveyors, who to get, certification rules and VAT paid certificate at the top of that list. You do not want to sail it back and get a 20% tax liability.
Has anyone any experience in this who could write a few words of advice for anyone going through this?
Welcome to new members. Welcome to Caroline in the channel Isles looking to buy a GH. No not the same person as was buying overseas... Hope to hear she has been successful shortly.
We now have all or most of the GH drawings and with some extras too, thanks to Lucy, which reminds me I owe her a CD with them on! Will sort that soon.
Seeing the heavy snow in parts of the continent maybe we will be in line for that shortly, if so an excuse to stay indoors for a bit and do some EOG housework....
Lastly just heard from Ed with the GH 'Moondancer'. Ed is back in the Gambia after leaving the boat there for 8 months. She has fared well and apart from using a lot of WD40 to free a few things off all is good. (Though his Seagull needs a few spares!).

Ed is sorting her out for more adventures! Hope to hear where and when they will be going and as before report on them here!
Another one of my Seagull customers organises a festival on the Thames, he sent this in case anyone was interested in coming along, by boat.
https://www.tradboatfestival.com
One final subject. Flares.
No not the 70's trousers, the red fiery things we used to carry... I always carried two boxes of flares. A large waterproof one with over a dozen assorted explosive devices, rockets pinpoint red and smokes. Before I set off on the second leg of my round UK trip I took off the large box full, leaving just a much smaller waterproof box with 2 rockets 2 pin point and 2 smokes. (Oh and there was a selection in the life raft flare pack too). Because I did the Pains Wessex flare course many years ago I was able to dismantle the rockets and make them safe. I use the old hand held pinpoint reds to light the occasional bonfire, safely. But the smokes cannot be set off, as they would cover all the surrounding fields with orange dust!
Sadly no longer will either chandlers or the Coastguard take these back, to dispose of them, and they wonder why sometimes they are let off by some at inopportune moments, causing emergency call outs.
How do you dispose of old flares? Do you carry any??
I will be gently breaking open the old smokes and dumping them in a bucket of water to soak, think that is about the best way of destroying them. (This is what I have to do with the propellant for the rockets, the red flare part can be burnt in an incinerator...)
From now, apart from the ones inside the life raft, I no longer carry pyrotechnics, instead I have two hand held battery operated red flares, they last 5 hours on one set of batteries and you can simply replace batteries. Easy to test and safe to carry, has to be the way forward.
And for long distance I carry two EPIRB's, small enough for crew an myself to carry them in our pockets. (I also have an older 'location beacon' stored in the 'Panic Bag').
I no longer even carry a handheld white 'Wake up' flare, close to hand at night, instead I have a fully waterproof, robust, rechargeable lamp that is incredibly bright and lasts 4 hours!!
Has anyone else gone down this route?
John
Thursday 10th January 2019.
Just about getting used to the year change... takes a while.
Had a few mails in during the past week, a couple of 'enquiries; regarding CD's of the drawings, but neither have come back to enrol, yet.
One enrolment in is from Marcus with the Barbican 'Solitude'. He sails the Solent area. Interestingly his boat is one of the few that were purchased as hulls and fitted out by their owners and the first owner apparently was a Mr Beavis.... Marcus also says he is i possession of all the drawings and hopefully these can be soon be added to the folio of designs available to owners, thanks Marcus.
Sold a sail off the 'Bits For Sale ' page, hoping to deliver it to the buyer at the end of the month. Must remove it from the page.... done...
Tony with the Junior in Ireland has found some more pics, yet to be added. will keep me busy one evening...
Had an interesting mail conversation with Tim our WW rep, his elderly 'Mini Seacourse' failed and he was researching for a replacement. He has opted for a Simrad. Good choice. But like me he has chosen one for a larger sized boat. Mine now is an elderly Navico 5000 Tiller pilot. Suit up to 34ft.
Same company different name now. (Modern replacement the Simrad TP32, at nearly £600!!! ) My £60.00 EBay find replaced the 28 year old Navico 5500 that gave up on my round UK trip .. I was lucky, it is like new!)
I also have a Simrad one, a Tiller pilot 10, as a reserve, says it is good for a 32ft boat but it is really not man enough for an Eventide 26, except in flat calm. (OK 27ft, but do not let on to the berthing officers!). Suspect I will be selling that soon.
Often wonder if the makers of some of the kit sold have ever been out in anything other than a flat calm to test the things they sell.
I have been waiting on a response from Practical Boat Owner to my second follow up mail after they studiously ignored me. Though I got the automated response telling me they had got the mails I never heard another word. Cancelled my subscription yesterday, anyone interested in 50 years of PBO's mostly in binders.. they are on the Bits for Sale page!
(I am told I am out of touch and everyone wants to know about racing and super yachts these days, really?? Not me thanks.) Nor, by the feedback, do a lot of others....
Copies of Classic Boat arrived here today as a thankyou for my assistance creating the pages in their January edition... Can see a new subscription in the pipeline!
I have still to add the updates to Mat's pages re Bethem, and some other pics around the site too, more hours in a day needed. Or an assistant? Any offers?
Still looking for a positive link for the Springtide and Sea Rovers, but now think there must be enough circumstantial evidence to link them more formally with us, something for the Annual Meeting. Booked for 31st March!!
Talking of which, I have not as yet picked a date with Bradwell marina bar, but hoping late March, snow permitting. As before, I dangle a carrot for members, a copy of one of the pile of MG books from my collection to the first 10 owners/families attending. Many different titles now! First come first served, plus a drink on me at the bar for all attending! How many more carrots do you need! Hope to have a good turn out this year, to the only organisation supporting our designs!
We have an interesting proposal to put forward to the members regarding an on line Annual Meeting too.
Picked up my mainsail cover from the sail makers the other day, it s sat on the front seat of my van, reminding me every time I get in it, that it needs washing, ('Easycare 30!). Not the weather for it at the moment, cold and damp here. But having said that we have spring bulbs out, bushes with flowers and catkins on the hazel, daft weather....
Time to sign off, called to dinner! Dare I stay up here 2 minutes longer!
John
Wednesday 2nd January 2019.
I have now obtained a copy of Classic Boat and have the article scanned, see below:-
Click to enlarge large the pages enough to read easily! Great picture of 'Glasstide' with John Stevens our Database Manager at the helm.
Quite a good write up but Steffan has made a few understandable errors. (Apart from him invented a post in the EOG and promoted me to it!)
'Borer Bee' somehow sounds less exotic than his version, 'Bora Bee?'! The keen eyes will spot a few more too, the latest Eventide 26 drawing has 5 inches extra, not not in the length as he says, but in hull depth, to offset the extra ballast. 'Kesteloo', 'Kasteloo?', very similar! Sure he can be forgiven as I suspect a lot of this was played back from an interview I gave on the phone!
Anyway a good read.
Now beginning to pack away Christmas things here and whilst taking all the batteries out of the talking bears and snowmen, it reminds me. Have you removed all the batteries from torches, MOB lights, clocks, radios and the like?? Nothing worse at the beginning of a season than to find corroded batteries have destroyed your favourite torch, when you reload the kit aboard in Spring!!
John
Tuesday 1st January 2019!!
Happy New Year and Good Sailing in 2019 from all the Steering Group of the EOG!
We kick the year off with a two page spread in the January edition of 'Classic Boat' and a small mention in PBO.
Managed to get through to the latest new enrolment, Peter with the Barbican 'Buzzard', as he fortunately left his mobile phone number, the webmaster spotted that! Welcome letter on the way.
We had a mail in from Barrie with a 'Springtide' by Kenneth Evans and Partners. We have long suspected MG was that partner and now we have more clues. The Springtide is the same dimensions as an Eventide to the last inch and pound and one of the directors of Evans firm was Mr. Wanklin, one of the founders of the old association and friend of MG. With a little more digging suspect we can add the 'Springtide' and the 'Sea Rover' owners officially, as members!
Mat has given me another update for his Senior 'Bethem', I will be on that shortly.
Had an interesting mail from Richard with the Eventide 'Cameroon', the gaff rigged boat with Lee Helm!! He is about to move the mast aft and increase the mainsail size, to see if that works! Hope to hear later how he gets on.
Heard from a few who agree with my comments about PBO loosing its way. Written to them expressing my views, wonder if I will get a response?
Off out for a walk on the beach at Bradwell this afternoon, to blow away those cobwebs, Hello 2019!
John