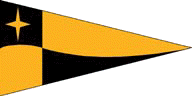 ---
A sail round England, Wales and a bit of Scotland!
Fiddler's Green's big adventure.
Click on image to enlarge.
Click the map of the UK above to read the preparation diary. An epic in itself!
Now I am adding to this page, as I ready the boat for part II!
(you have to scroll to the bottom of the page of course, for the 2014 and onwards bit!)
Alternatively you can view the short video films of the first leg that I made here.

Ship's Log
As we set off I will be trying to update this page on a daily basis again, but it does rely on a good mobile phone signal so I can connect the laptop to the web. There may well be days we cannot connect.
The phone number to call me, please only for urgent queries or maybe to arrange to meet us.
:- 07850 286607.
I also will have an e-mail address, for urgent mails re the trip etc. fiddlers.green at eventides.org.uk
You know the score, remove the spaces and the word 'at' and replace with @.
We will only be looking at mail at the end of the day when we are writing up this page...
The Log of 2018's sail....
The latest entry will be at the bottom of the page here, so you will have to scroll down to read the last entry.
(Grab the slider and whiz it to the bottom with the mouse!)
Sorry those of you with iPads will have to make that swiping finger work hard, good exercise though!
---
magic logo provided by my friend the late Mel of Names4Boats.com!

one for each side of the cabin.

I will update these pictures as the logo on the boat has been updated!

The date has been dropped and the rest of Scotland added! On our trip 5 years ago I got so many comments about the missing bit I had to pen it in....

Since then we have repainted the cabin sides, first time they were painted in 27 or 28 years.... so it had to be replaced anyway.

John

The Crew list!

Saturday 19th May.

The boat is afloat and being made ready.

The crew and their approx dated for joining and leaving the trip..

June 17th, until approx 9th July. From Bradwell. Crew Phil. Long time friend and work colleague and regular crew. Great in the galley and always cleaning and tidying the ship.

July 9th until approx 19th July. Harvey (nephew, just finishing A levels!) New crew though has sailed on a couple of day sails. Keen cyclist and fit as a Butchers dog! Going to be an engineer, could be handy aboard!

Two crew on this leg!

Brandon, grandson, successfully been accepted for the Navy and awaiting enlisting this autumn. Has sailed many times with me on local jaunts. Ex dinghy sailor. Trainee chef!

19th July until August 2nd. Keith, brother in law and close friend, regular crew for past 40 years! Retired farmer and expert 'Fettler' always a good hand to have aboard! Also great in the galley.

August 2nd until finish late August. John, the Database Manager of the EOG, friend of 15 years. Sailed with me before on several occasions, has sailed in the Netherlands and UK in his own boat. Competent hand to have aboard but no idea what he is like in the galley, as yet!

Though I jest about the galley it is always good to have a competent cook aboard as I can, and have, burnt poached eggs! Aim is to try and test local eating establishments as we sail along, testing the fish and chips and other local produce! We will have enough tinned and dry food to survive a week up a creek, but the lure of the local chippy too much most days.

The aim is to sail when the wind is fair. No heroics. So if anything more than an occasional 5 and we do not move. also the wind has to be in the right direction, going to windward for a day is hard work, thus we have a larger fuel tank for the second leg and at 72 litres we could motor into a moderate head wind for 24 hours at full throttle! not that I would do that, but you get the idea of the range. ( plus another 30 litres of fuel carried in cans!)...

The log will start in earnest shortly, June 17th.

John
---
E-mail us at enquiries@eventides.org.uk