Home Magog The Wild Duck Fiddlers Green
---
Many thanks to Phil Mayson for sending in the following pictures of Filandra. I'm sure you'll agree he has made a superb job of renovating her. Just shows what can be done. If you go the Photo Gallery and click on the appropriate thumbnails you will get more, and bigger pictures.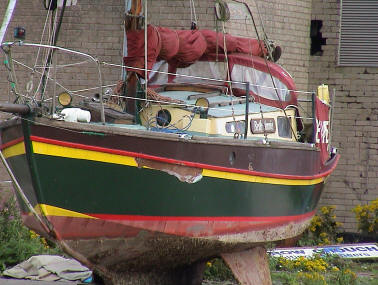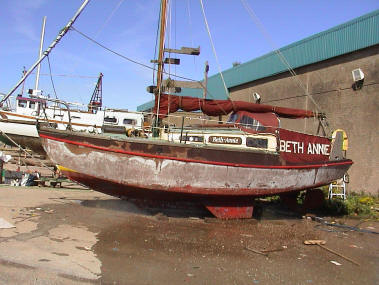 | | |
| --- | --- |
| 'Filandra' (Beth Annie) as was | Looking better ? |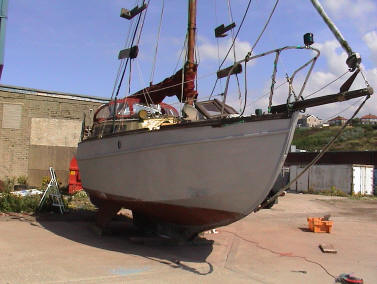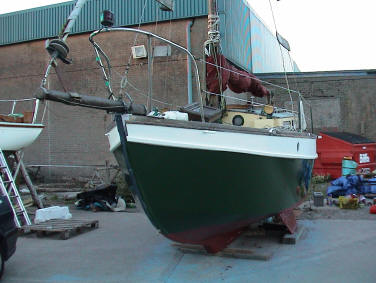 | | |
| --- | --- |
| Nothing like a bit of undercoat | That's better! |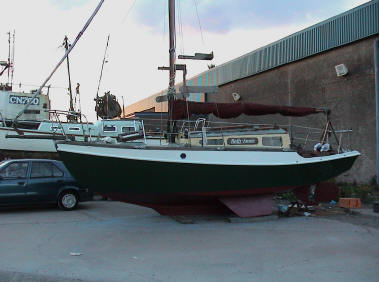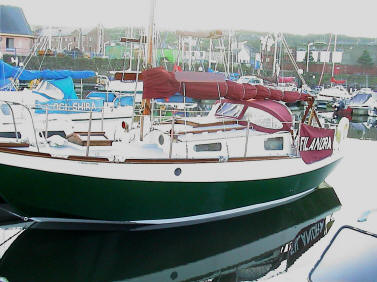 | | |
| --- | --- |
| Now people are admiring her | Back where she belongs |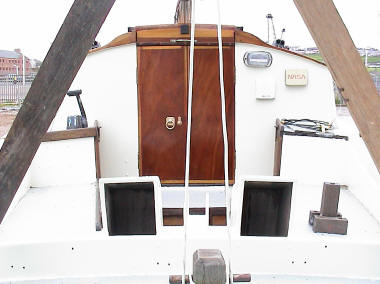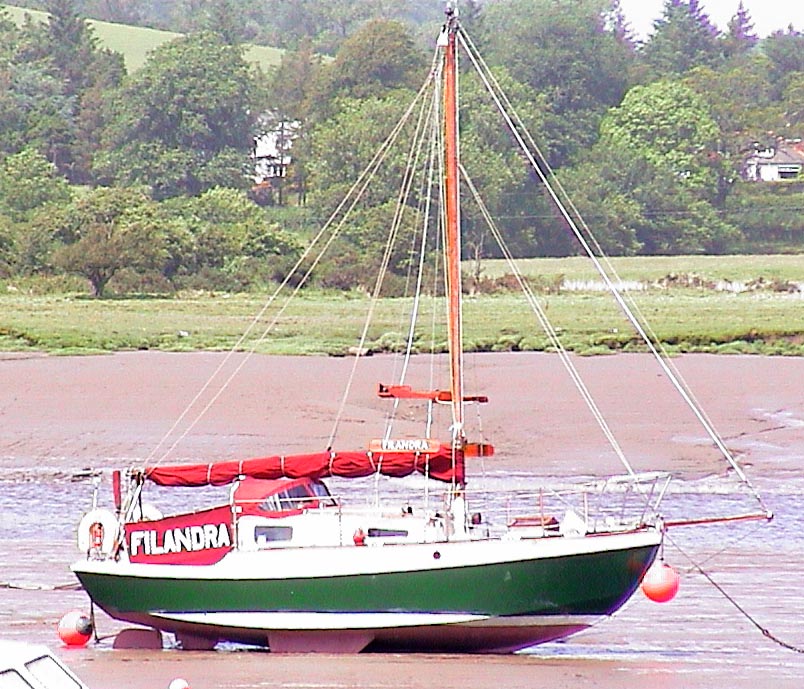 I bought her exactly 12 months ago when she was named "Beth Annie" and launched her last Saturday (7/9/2002) after spending the last 12 months 'refitting' her.

Having 'retired' I was able to spend virtually all my time on her and for the last 3 months have only been at home for weekends. My wife has been very supportive and without her 'co-operation' I would never had got her into the water.

As far as I know she was built in 1967 by Newing Grove ? and has just passed her survey with flying colours. She is gunter rigged with a 25HP Perkins Perama diesel inboard and I am told she is more akin to a motor boat than a yacht with that engine in her and by the way she went to her mooring in the marina I can well believe that.

I have just taken delivery of 2 new foresails and hope to get her on the open sea next week prior to arranging for her to be moored at Kippford SW Scotland.

November 2005. We have learnt that Phil did indeed sell Filandra and the new owner has her on the same mooring. we are waiting for him to contact us/register.

April 2006, George the new owner has been in touch, registered and offered the use of his Eventide plans if we need them, thanks George!

Looking forward to pics with George at the helm!

Sadly April 2014 I have to add a post script. After years sailing in Scottish waters she was put up for sale in 2013, but no takers, investigations revealed the rot had crept back in so sadly she was broken up and the engoine spars, sails and interior appear on our For Sale page.

You can see the big pictures of Filandra if you click here you will be taken to the gallery page - just click on any of the thumbnails.
E-mail us at enquiries@eventides.org.uk