<![if !vml]>

<![endif]><![if !vml]>

<![endif]>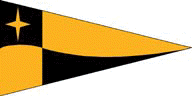 These pages have been replaced by the new Forum - Go there now
Contact us at enquiries@eventides.org.uk
---
Please leave your comments in the Forum page from now on so we can share your thoughts with other visitors.
Don't forget to leave your e-mail address and/or name. you will have to register and leave your e-mail so we can get back to you. A password will be sent. you can change that to something you wish to have when you log onto the Forum the first time.
These pages will remain on the site for the time being, we may reinstate the Comments page with a password or registry system to prevent silly people placing offensive material here.
---
---
Comments
Greetings from across the canal. My name is Louis Schwartz and I live in Amsterdam, Holland. I was very happy to find out about your EOG website and learn a little more about the "family" of my Wild Duck. She is a lovely, steel build, 20 footer from 1962. I fell in love with her immediately and am now her proud owner since spring 2001. Back in the sixties, as I understood from her previous owner, only two or three steel Wild Ducks were build here in Holland by "Willems vlettenbouw". Although designed to be build in plywood, I must say that her sailing qualities are superb! I was specifically looking for a small, steel boat with an inboard engine as I'm used to sailing the IJsselmeer, Waddenzee and North sea. Conditions can get pretty rough out there and I just feel more comfortable in steel than in wood. My Wild Duck is powered by an 10HP Bukh diesel DV10, which is more than enough to handle any situation. Although you can clearly see the resemblance with the other boats on the website, I was a little disappointed to find only one photograph of a Wild Duck (on land). Hopefully I will find the time to send you're (new) secretary some photos soon. In the meantime, if there is anybody out there who can tell me more about the Wild Duck, or is interested to hear more about mine, please get in touch with me. Greetings, Louis Schwartz. e-mail: prins668 at xs4all.nl
These pages have been replaced by the new Forum - Go there now
---
Comments
Over the past 2 years I have been renovating a goosander 27 steel hull sail number ymg27 (g234) i would be interested to talk with any one who has the same to share ideas ect discuss any modifications. her name is alexann (ex louise) sailed mainly on the Humber/east coast would recommend this design to any one she is absolutely brilliant looking forward to sailing around the western isles next season. I will soon post pics to the gallery and hope to join the eoa soon regards to all derek waterhouse derekwaterhouse at hotmail.co.uk
---
Comments
Would be interested to talk to anyone who owns or who is building a WILD DUCK. Nigel Wilde (no relation!) ne.wilde at virgin.net
---
Comments
Sail no 2148. ( to be named "Moonshine") Now under construction in Steel. Very brief resume of progress to date. Feb 2002 Made Templates for frames, made frames and transom 50mmx 6 mm bar and 6mmplate plate. Bent transom by driving over plate with pick up. Set frames and plated upturned hull to 2nd chine made Keel ( compromise between long and fin 3foot 9inches draft no bilge plates), attached keel turned right way up with JCB sort of rolled it over. Plated raised deck, now on with decks coach roof and final Hull welding. Bottom of keel 10mm Keel sides 6mm, hull to first chine 5mm, first chine to topsides 4mm, decks and coach roof 3mm. All comments welcomed especially if you have built a steel 26 Eventide.
---
Comments
Re sail no 2148 (Moonshine) I forgot to leave my name So best regards to all members Jack Mclellan
---
Comments
hi my name is Vincent digney ive just bought the eventide gannet advertised on your pages could you take it off now plz she has now been renamed the BETHANY thanks to my wife . i know nothing about boats isen her and fell in love with here lol. im in the proccess now of renovating her cut back end out completely as there was alot of rot shaped all the mahogany by hand using drawknife and spokeshave etc i need some epoxy tar and wovenroven and wonder if you had any names of suppliers locally to me LIVERPOOL .she is at spike island which is in widnes and i hope to have her sea worthy in 6 months thanks for the great website ill keep you informed of progress DIGNEYVINCENT at HOTMAIL.COM
---
Comments
Great website - where can I see/try a YM Senior? Richard Rogers 01453 834823 e mail JacquiMRogers at aol.com
---
Comments
I am a relative novice to sailing. I would like to thank everyone on this site, for the information on the Eventide. As a result on Sunday I will be the proud owner of an Eventide, although in disrepair at the moment, hopefully soon she will be in the water again. The technical side and the camaraderie from Fellow Eventide owners is second to none. Well done. This site is great. Alan Purdy Apurdy41 at aol.com
---
Comments
I really like this new format...much easier to use, and I always enjoy reading about (and viewing the pictures of) those good boats. Thanks guys, for such good work. David Keith
These pages have been replaced by the new Forum - Go there now
---
Comments
I was just looking through some old photos and found one taken in the Norfolk Broads in 1991 of what looks VERY like a Senior. It was painted white and moored in a little dike which I believe was somewhere on the River Ant. Any ideas on name, owner etc? I am thinking of building a Senior (have the plans) and wonder if any other Senior builders could give me the benefit of their experience? Cheers from Jack Robins in South Australia, email: jakaj at ihug.com.au
---
Comments
Hi At last I've managed to find time to look at the new web site. Thanks for your efforts again Barry. Some of it doesn't display correctly on my machine but I guess I'm not up to date and I'm always a bit queasy about downloading stuff after twice having suffered from bugs. Maybe there is another way? Nice to see pictures of our Senior 'Mikros' (built by my father in the 60's) and of our previous boat the Riptide, 'Thalia'. I note one or two people interested in seeing/building Seniors - please get in touch directly. Mikros will not be in the water this year but that makes it easier to view! Our best regards to everyone... Sandra and Geoffrey Hyde-Fynn, Senior 779 regency at eclipse.co.uk
---
Comments
louis, thank you for getting in touch, i think that if you wish you can be our Nederland's advisor, vraag met john a.u.b. chris , emmeloord
---
Comments
Got you pictures OK Geoff, many thanks they are now on the "Riptide" page. Barry
---
Comments
Good wishes to Brian and Mavis with their Golden Hind 'Right eh Oh' who are just setting sail for the Baltic. We look forward to hearing all about it when they return in the autumn. Info from Malcolm Jolly, 'Foreland Gull' just registered as the 75th Eventider.
---
Comments
As a child, the whole of my summers were spent on Morecambe Bay aboard a beautiful Eventide by the name of Blue Dawne. Dad sold her without telling me when I was 15 and it broke my heart. Imagine my joy when I found this site and there was a picture of her, looking as good as ever. If anyone could tell me where she is birthed/moored, I would greatly appreciate it as I would love to see her again. You can tell how much I think of her, just look at my e-mail address! Please e-mail distesteph at bluedawne.freeserve.co.uk Many thanks Diane Cocks
---
Comments
Re: Buttons not working. Please check out the "BUTTONS NOT WORKING" section on the home page, it's got a large red box round it. You need to download Java Script - only takes a minute. Most people will already have Java Script on their machines but a few will not. It is supplied by the Sun Corporation Free of Charge. Once loaded, the buttons will work as will elements of many other web sites that use Java Script.
---
Comments
I have come across a boat called "LONE GULL" flying a Swiss flag at a place called Kelibia in Tunisia in 2001. I have also seen "MEW GULL" at Marsala in Sicily . I thought that this might interest Mr and Mrs Jolly. George Bugeja
These pages have been replaced by the new Forum - Go there now
---
Comments
Does anyone have a trailer for a 26ft Bilge Keel Eventide, condition unimportant as could repair, or has anyone got any old drawings after making one themselves, any suggestions also welcome... Please email mh at goldvale.com or tel 07810490818 thanks Malcolm Hay (Sumaro)
---
Comments
In 1966 I built a steel hulled 28 foot version of the Yachting Monthly Eventide and sailed her happily for about 15 years. She was registered as a British Ship Official Number 308201 named SIGLAN. During this time she was based first on the Thames, then Maldon on the Blackwater and latterly at Emsworth Yacht Harbour before I finally sold her. I would very much like to find out if she is still afloat, and if possible, about her present whereabouts. Perhaps her present owner or any member of the EOA would be kind enough to get in touch. I still have photographs of her during construction in my garden which may be of interest. Regards John M Clark Email j.m.clark at ukonline.co.uk
---
Comments
Right-E-Oh, with Brian and Mavis aboard, a GH, has just reported in from Denmark, enjoying the Baltic! They send their good wishes to all and hope to be back in UK waters in September. Have Met GH 139 on the way.
---
Comments
Sadly I have to report the death of a friend and supporter, Dave Wright. Dave owned the E. 24 'Odden', for many years, a real character, always joking and ever helping others. He, with his wife Diane, was editor for a while and also ran the plans dept for many years. I had only just arranged with him a couple of weeks back, to take him sailing next week. I now have the honour, sadly, of scattering his ashes near where Dave and I witnessed M.G.s scattered, a few years ago. Dave died of heart failure, aged 51, just a week after returning from a cycling holiday in France, he was a keen cyclist. Our sincerest condolences go to Diane, Danny and Jane. John Williams
---
Comments
Greetings to all WILD DUCK owners, how many of you out there? does any one know? They must be one of the most seaworthy and prettiest 20 footers ever designed built and sailed. Get in touch,kvrothwell at yahoo.co.uk
---
Comments
Those of you interested in the 'Wild Duck' will find a feast of new pictures (13 to be exact) on the Photos - Wild Duck pages, but the pictures are very big - well worth the wait for them to download Barry
---
Comments
I have recently acquired a Maurice Griffith boat She is at Tollesbury and will soon be out of the water for restoration. I am not sure of her type I think she is an eventide?????? Please Email phil at soundmin.co.uk
---
Comments
Re the boat salvaged at Tollesbury, I have spoken to Phil and he is sending pics. Boat is named 'North Star' I believe, and may be a Kylix, Barcarole, or Lone gull, measurements and pic will confirm, but we will keep you posted as Phil is going to need help getting the rig right etc. John Williams.
---
Comments
Great Weekend at Mersea !! Thought I would let you know we met as planned at West Mersea. As we sailed in, in company with another boat, we were met by a G.H. and another Eventide, as well as 'Silent Annie'! BBQ on beach was fun Sunday afternoon and many dinghies and 15 people had a convivial evening in the Packing Shed later that night! Thanks to Peter French and Tony and Sally for organising excellent moorings, and to the trot boat skippers Peter and Jeff too. Good weekend. Nice friendly atmosphere. Hope to see more out for the BBQ at Walton Stone Point, 20th Sept. John
These pages have been replaced by the new Forum - Go there now
---
Comments
Hi all, Its that time of year when I have to renew the insurance on "Filandra" (Eventide 26). Does anyone know of an insurer that could give me comprehensive insurance for 12 months in the wet stuff on a fore and aft mooring. The ones I have been talking to seem to be frightened off by an almost 40 yr old wooden boat ! Phil Mayson (philm at iclway.co.uk)
---
Comments
Insurance..... I have found K.C. Powell's of Leigh on Sea to be very good with our sort of boats, they are sailors and understand. You may have to get a 'condition report' just to ensure you are not trying to insure a total wreck.... but you might like to have a second opinion on your boat anyway, in case you have missed something that might affect your safety. I got this firm via a good friend, sadly no longer with us, who did surveys for wooden boats. Try giving them a ring, 01702 470035. John Williams. 2009 no longer recommended.
---
Comments
Welcome home to 'Right-E-Oh' back from the Baltic. Brian and Mavis have many stories to relate, we look forward to their log! J.W.
---
Comments
The Walton BBQ was a resounding success, not least because the weather was right, but because so many boats turned up to join in! Last outing this year will be a cruise in company, possibly to Walton if conditions are right, but maybe just 5 days in the creeks of the Blackwater. Hope to go Monday 27th . J.W.
---
Comments
We are doing a tot up of the number of owners and interested parties that have contacted us giving support. We are staggered by how high a number it is.. Well over 100. Some have told us they are not at all surprised however.... What we would like to do is make sure we have up to date e-mail addresses. I have tried to write to all of you, (we are getting several new enquiries a day now!!), but some mail is being returned to me, so if you have not heard from me, please drop me a mail again, using the enquires button on the home page, and I will try again. In the meantime please feel free to make use of the guest page and the for Sale page. We are getting a lot of adverts being mailed direct, but you can just put your own on, if you wish.
Regards to all. John.
---
Comments
john1 at aol.com when my son and I purchased plans to build a steel riptide I detected something not quite right however with some encouragement from Walt Mills we did make a start and are now at the turning over stage. Having read your what went wrong page I am amazed at the similarity in our local club ref freedom of speech. Keep up the good work. would be interested in membership.
Our group is free, we have been sponsored by many now so we can continue giving what we used to before, genuine help from owners and builders. Pleased Walter was able to help. J.W.
These pages have been replaced by the new Forum - Go there now
---
Comments
Hi, (John1), Yes, I imagine many clubs end there lives in this way. It is likely that in due course the Eventide Owners GROUP (Us lot) will supplant the EOA if it has not done so already. We now have over 100 people who have "registered an interest" in the Eventide Owners GROUP. Just for the record, Membership (for want of a better word) is free there is no need to register just use the information as you wish. Shortly we will be putting on-line an electronic bulletin and we will be making this available to registered users.
Regards to all. Barry Sturrock (Webmaster)
---
Comments
31st Oct 2003 20.40hrs Greetings from Storm, sail no.2, "Stella Marie" .I seem to have missed out on all the commotion with the EOA. I had missed the newsletter and so was pleased to find this site. Our home port is Surfleet ,Lincs.
We are moored on the salt water side of the freshwater outfall of the river Glen which is a tributary of the Welland ,one of the Wash rivers. As a result our passage of several miles to the the open sea is through salt marshes which are famous for the many types of waders, ducks and geese. ranger to the Waddensee and the various Freesian Islands. She is always admired and described as a "proper boat" by all sorts of people in the harbours there. In fact we have got quite used to dutch people saying with great confidence "she is a Maurice Griffiths design".
These and other friendly comments have resulted in many evenings being spent in good company examining the merits of different fermentation and distilling processes! With the result that on more than one occasion we experienced the reality of the saying "time and tide waits for no man"! I would welcome any reply from other Storm owners . For anyone with a Senior for sale ,I have a friend in search of one.
Please get in touch. Alan Stacey alan at stacey.co.uk
I have replied to Alan, but if you know of a Senior, please get in touch or leave a message for him. I can vouch for the Dutch, they do recognise a M.G. design a mile away! J.W.
---
Comments
Nice to hear from you guys!.. nothing much to report on the 'progress front' Its been quite a busy year, after taking early retirement from the local Authority and anticipating a period of leisurely creativity... I allowed myself to be 'encouraged' to take up the post of Caretaker/driver/escort etc with the local Constabulary! this on top of the usual demands of running a croft, and playing silly buggers chasing sheep..age doesn't necessarily bring any more wisdom!
Anyway, I still sit in the 'thinking chair' researching a fair bit and what I've been planning this winter, is to drop the keel and replace the s/s bolts, now , on that subject, I'm thinking of purchasing an up to date set of plans! and bring her to current spec as regards keel weight, and any other improvements which have evolved since she was conceived! her sail no is 1251, so I imagine that quite a lot of mod's have come about on the 26' Is Rodney Leaper still the man? hopefully by next spring I'll be in a position to start sheathing Hull and deck...what's your advise on the material to use.. Glass or another material, such as Dynel, or Xynole...which are synthetic polyesters, give me your view. .enjoying the website.. it seems to have given a much needed focus to Eventide Owners.. Iain
Hello Iain, good to hear from you again, Rodney still has the plans, his address is on the Plans page.
Any problems with modifications, or want to know what was modified, ask me, I carried out all the plan alterations from rigging to keels, for 20 years and was personally involved, as I had the ear of the designer throughout. Of course I was also building one, that helped!
Sheathing decks and cabin tops is a good idea, it adds strength and wear resistance, also seals. Care has to be taken around the deck edges etc. to ensure water will not get under the cloth. Which ever cloth you use, check with your epoxy supplier that is is compatible, most are, but you could find one that is not. I used West Epoxy and Glass woven cloth, 15yrs later it is still good, but I carried the epoxy on all over the outside of the boat. You have to sand right back to clean timber to ensure it sticks well! J.W.
These pages have been replaced by the new Forum - Go there now
---
Comments
I have taken on the restoration of an Eventide 26 and will be sharing ownership and risk etc with a friend and hope to launch on south coast for next season. I am not sure how to legalise joint ownership or whether to register the boat etc, could anyone advise please. The MCA site is very confusing.
Best Regards Paul Usher email: paul.usher at eds.com
Hello Paul. Registration can be in two ways. Full Lloyds Registry, now run by the DTI, very expensive and often difficult to do as it involves surveys and extensive paperwork to prove ownership, right back to building!. However that way you can split ownership each owning 32/64ths! All based on archaic ship measurements and ownership, Big Ships! Not sure as it is worth it nowadays. Costs hundreds of Pounds in all, and only valid 5 years!
'Small Ship Registration' is a lot simpler and cheaper, you simply apply, I believe the DVLA still do it,( Try looking in PBO or ringing their editorial office.) fill in a form with names of owners and name of boat, length etc and you are registered. You get a SSR number that must be displayed. Cost about £10. However it does not prove ownership, nor does it mean you have the only registered boat of that name, no it is just a requirement to satisfy other governments if you wish to go overseas in your boat. If you are staying in the UK, I would not bother at all. J.W.
---
Comments
Hi Paul, Re Small Ships Register, the address etc is:- Registry of Shipping & Seamen P.O.Box 165 Cardiff Wales. F14 5FU. Tel: 029-20768205. Good luck. dhoadley at ntlworld.com
---
Comments
Hello, I have plans to build a Storm class Cutter. I was very pleased with the Alan story on his "Stella Marie". I would like to contact Storm owners/builders to see photos (if possible) and heard commentaries on this boat. I am interested on the differences between Bilge keelers and centre board version and in different construction methods (strip plank / carvel / clinker). Marcio Moreira - Brasil - marcio_ita at hotmail.com
---
Comments
I am saddened to announce the recent death of John Skelly. John and his wife were frequently in contact and firm supporters of our group. He resigned from the eoa in protest. John was restoring his Eventide in Cornwall and we may be called upon to try and find a new home for his boat. Our thoughts go out to his wife Sally. J.W.
---
Comments
Enjoyed the web site enormously. I am the owner of Eventide 24 "Niarbyl", based Severn Estuary. I bought her from Dave Wright in 1996. She was called Odden then. I have just learnt from this site the very sad news that Dave died recently. I am in touch with the original builder of Niarbyl/Odden. She was launched as Blue Peter in 1965. Over the last two years, Niarbyl (named after a bay in the Isle of Man where I once lived) has sailed extensively around the Bristol Channel and south Wales and is as seaworthy and well loved as ever. Nigel Vaughan
These pages have been replaced by the new Forum - Go there now
---
Comments
Does anyone have experience with a Kylix? Are they capable to windward? Have considered buying one for a long time, but have never been able to persuade the better half they can handle offshore. Ta. Steve
Hello Paul, If you contact a pair of our supporters, Richard and Sylvia Colley, they may be able to assist. They own 'Kylix', the very boat M.G. designed for his retirement! mail them on sylvia.colley at virgin.net See pics and words on Photo gallery page. J.W.
---
Comments
Reference to Siglan. Have just come across the name of a gentleman, Frank Miskelly of Fulham, listed as the owner some time back. If John Clark is still viewing these pages will you get in touch with the group, I have an address you might like to write to. I will be trying to mail you too. John Williams
---
Comments
See the latest Boat for Sale on the site. J.W.
---
Comments
Pop ups??? Are you annoyed by the Easyspace pop up? If it is a nuisance and you think we would be better without it, we are in a position to be able to have them removed, at a small fee. ( The way to keep the price down initially, was to accept these adverts.) I do not get the problem as Norton Anti popup removes them, but I do sometimes see the cursor change when it passes them on my screen, so I know they must still be there! If you have any views about them please mail me or leave a comment on these pages. We have had a couple of you say they are annoying. As the donations come in we can easily remove them. Many thanks for all the support, John Williams
---
Hello Folks, that was quick, thank you, by popular demand, the pop ups have gone. Thanks for the promises of donations from those who did not like them! Barry is organising a secure, on line payment system for us. It is the tried and tested 'Pay Pal' auto banking, as used by many, including 'E-Bay'.
Regards to all, John Williams.
These pages have been replaced by the new Forum - Go there now
---
Comments
All the best for the coming year. Will try to get down to a meet or two, wandering around the Alde and Deben at present - interesting entrance with the wrong tide/wind combinations!! Rob C (Sigurd Syr - Eventide 27) croz73 at yahoo.com
---
Comments
Thanks Rob, and may we take this opportunity to wish our "Eventiders", friends, family and supporters a prosperous and peaceful new year.
Web Master
---
Date:

31 Dec 2003
Hi; I would be interested in corresponding with anyone who has built, owns or has plans (they might be interested in disposing of) for a "Wild Duck". My slightly obscured email address (to avoid email address harvesting bots) is: whisperATozDOTnet Thanks, Dave LeBlanc Seattle, WA USA
---

Date:

31 Dec 2003
Hi, Does anyone know any history of a 26ft Eventide named "VESUVIO". Phil Mayson philm at iclway.co.uk
Hi Phil, cannot find anything with that name on my lists, so we have to rely on someone's 'local' knowledge?? J.W.
---

Date:

31 Dec 2003l
I would like to wish all in the E.O.G a very happy new year and keep up the good work, a great site. Dave Mann yacht at race35fsnet.co.uk
These pages have been replaced by the new Forum - Go there now
---
Date:

31 Dec 2003
I have just started building a senior and joined the Eventide Owners Assoc. one year ago on buying the plans. I know nothing of the politics of the Association but it seems crazy to me that a small organisation with a very much minority interest splits. There just are not enough interested people to support this sort of behaviour. A lot of the comments here appear to be very much personality based, not good. I hope that the two halves get together soon, meanwhile, I shall enjoy both sites and continue with my EOA subscription. Confused, Jan
Hello Jan and welcome to the site. Sorry you seem confused, we thought it was simple, have a good read of the 'What went wrong' pages or the 'intro' page, or ask anyone who had the misfortune to hear the president and his 'committee' at the last eoa agm. Yes it is about personalities, also truth and honesty, please take time to find out why we resorted to a separate group, it might clear some of your confusion. ( By the way, I have still not had an apology for the lies, just an admission?)
You might also note that all the advisors and area reps have joined us too, tell you something? Please feel free to leave comments Jan, you will not find them erased from this site, unlike what is still happening with Mcmenamins henchmen! When you want help, do not hesitate to contact us, we actually own these boats and care! You are free to pay as much as you like to the eoa, they will take it, but beware, their president has informed us that it is incompatible to 'belong' to both, this we believe is why many of our supporters did not receive their eoa bulletins, even though they paid. (myself included!).
John Williams
---

Time:

23:58:09
Happy new year to to all on E.O.G. well done, keep up the good work, hope to attend some of the meets from Dave Mann yacht at race35fsnet.co.uk
Thanks Dave, time of message noted!
We hope for an 'Honest' and Healthy New Year for all owners and friends. John
These pages have been replaced by the new Forum - Go there now
---
Comments
2 years work has nearly restored a pile of rotting ply into a pile of new ply resembling an eventide 24. Hmmm, now I have to restore the 30 year old keel bolts. The nuts all sheared off despite dowsing in diesel, wd40, pen. oil etc. The bolts are all 75% rusted through, down to 1/8" diam. in 2 cases. I am fairly confident in getting the keel off but how do I get the mild steel bolt (remains) out of the keel itself? Suggestions please!!!
Hi there. Been there, done it, what a pain it can be! surprised they are so bad if steel bolts in iron keel, but perhaps they were not galvanised or coated. I will have to photograph the worm eaten S/S ones I have, that will really frighten you!
I suggest saw through the remains of the bolts at the keel, ballast joint and pull the keel out from under. Support boat on steel channels under bilge keels and prop up bow and stern. Then either drift out remains or drill. You can hire a drill that will attach itself to the keel with magnets, then drill away! Hopefully all can be easily cleaned out from keelson and hog. I had to make a puller up to get my first bolts out. they were too big for the holes, 3/4 in 3/4 holes, so a speck of rust and they were jammed! Another trick, if you start drifting a bolt out and the end swells, jamming it, drill a hole in the centre of the old bolt, then carry on with the drifting, the hole will close up, bolt comes out! Any one else tried anything similar? J.W.
---
Comments
I have thoroughly enjoyed your site. I have visited a few times. I have a boat built in Leigh-on-Sea, Essex, in 1909 by Bundock Brothers. TEWK is a good little ship. A big fan of wooden boats, I subscribe to Wooden Boat magazine, which has an online forum at woodenboat.com. It was a fellow former who referred me to your site when I enquired about TINKA, once owned by a friend of mine. I am looking for plans for either TINKA or SIXPENCE and had hoped to find them through this site.
Hi there glad you like the site, we try to add as much as we can, especially pics of any M.,G. designs. See gallery. 'Tinka' and 'Sixpence' were 1947 designs by M.G. they may still be about? Anyone any idea? See photo gallery for new pic of 'Sixpence'.
J.W.
---
Comments
Gooday from Downunder. I am looking into the deep pit of Dynel Sheating a Plywood Sail boat. Unfortunately, my time is such that I will have to pay others to perform this task. I confess to not knowing much about it ? Whether the Hull can be attempted without the deckplate etc ??? What are the best methods and why ??? And of course to avoid these Pitfalls now that I do own a boat etc... Would be grateful to anyone who can assist. Cheers Steven ~ Replies to info at ship2shore.com.au
Hello Steven, I am not 100% certain on 'Dynel', but we have had success and failures with sheathing. GRP and glass cloth is not recommended, even from new. It gets osmosis and water seeps in between the layers.
Recorcinol glue and woven glass cloth has been good. Some only sheathed up to a few inches above the WL and it stayed intact forever! Others brought it up to deck level, but this means a lot of filler to get smooth topsides.
Best today is Epoxy with glass or nylon cloth, (Dynel?),normally just beneath the WL and maybe on deck. The topsides and rest of boat simply given several coats of epoxy. You must sand back to clean wood first, I did it on ply that had been painted, to remove all traces of contaminate, worked well on 'Fiddler's Green' for 15 years now! You must also ensure the cloth you use is compatible with the epoxy. Ask the manufacturer that one. Hope this helps.
John Williams.
---
Comments
yes you need powder bound glassfiber reinforcement to work with an epoxy resin, the emulsion bound material is only for polyester resins. chris sinnett
---
Comments
Hello Everyone. Another new page has been added, a Forum. Will take a few moments to get used to and to log on to, but once in there are various pages you can visit and leave messages, read them or reply to queries that others have. No censorship here either! All welcome. J.W.
These pages have been replaced by the new Forum - Go there now
---
Comments
Hello All, I have just downloaded a huge bunch of your letters onto the new Letters page. For your info. More to come for the 'What went Wrong' pages. J.W.
---
---
Date:

25 Jan 2004

Time:

09:35:00

Remote User:
Comments
This page still works if you just wish to leave a comment, and do not wish to start a discussion. Please be our Guest! Discussions are better on the Forum pages however. Do not be scared off by signing in, it is just to prevent spammers etc. It is quite painless. You leave your e-mail address and the forum managers send you a password, that you can change as soon as you go back on, to something you can remember. It is all very simple. J.W.
These pages have been replaced by the new Forum - Go there now
---
Date:

24 Jun 2004

Time:

23:10:18

Remote User:
Comments
Wanted, Pictures for the Gallery! We have now the largest ever collection of WW's Eventides and other designs We are short of Seniors, and Wild ducks, there must be others out there that have pics they can send in, come on don't be shy! Any more hints and tips, general articles or logs, all welcomed. Send them in, mail them to the addresss on the contacts page or the home page. J.W.
---
Date:

25 Jun 2004

Time:

09:36:37

Remote User:
Comments
Hi John, We are not sure how to contact you directly by email, so hope this is o.k Our email address is r_s_thomas at hotmail.com Thank you for passing on the letter from the guy in Florida with a G.H.34 No.2! We have emailed him and hope to correspond. We knew of another 34 being built in Florida but did not know exactly where. A shame as we were there in Jua three years ago! Hope alls well, Cheers Kathy and Roger
---
Date:

27 Jun 2004

Time:

22:59:18

Remote User:
Comments
Hello Kathy, Roger, Great to hear from you again! Glad the letter got through and you are in contact with the other builder, he promises to send some pics in. You can contact me on enquires@eventides.org.uk, I answer on that! I will try and contact you on your mail! Hope you are both enjoying life in Spain, bet the weather is better than here! Gales in June, worst since 'D' Day apparently! By the way we would love a better pic of 'Jua' than the one we have, I gave all my pics either to you or the other lot, who lost them! Mail us a nice pic! All the very best, John and Darian
These pages have been replaced by the new Forum - Go there now
---
Date:

23 Aug 2004

Time:

10:40:16

Remote User:
Comments
The eventide 24 (Rose of Holcroft) that I acquired last year has been doing fine service this season and I am very pleased with it. Regards Alvin S. Whitticombe alvin.whitticombe at ntlworld.com
---
Date:

01 Sep 2004

Time:

18:50:08

Remote User:
Comments
Thanks for the useful site. Keep up the good work. God bless you and keep you. -John-
Nice try, but only genuine comments and boat related subjects stay on here, others are removed. this character though praising the site, left a load of links to nasty websites! Don't we meet them all these days. J.W.
---
We have just had to remove a whole page of nasties from this page, we will keep the page open, as we are now using 'webtracker DR' and can trace back and report the offenders.

J.W.
---
Date:

02 Oct 2004

Time:

02:56:18

Remote User:
Comments
Hello there, my name is Chris Keenan. in 1985 I found Tinka in Gosport and bought her as a mess and restored her in Benfleet Essex and Leigh on sea, where I was born and served my time at Johnson Jago & sons , as a shipwright rigger waterman. I sailed Tinka to Sardinia in 88 where I lived aboard and ran sailing school for the USNavy base there. Any body wanting to know about Tinka should email me at meqd2 at sailmail.com or chriskeenan76 at yahoo.com and by the way Dave of 'Tewk' of Leigh on sea, I have a copy of the plans for Tinka, built at Stanilands 1951 of West african mahogany.. I now live and work in Venezuela , on my 45 ketch www.ladybella.com and make yacht service... so still boat building..
regards to all Chris Keenan
---
Date:

02 Oct 2004

Time:

03:15:51

Remote User:
Comments
Chris Keenan again. I read here that someone says Tinka and Sixpence were identical. Very wrong they were very different. Tinka was deepened at the time of construction. she drew 5'8" when I rebuilt her. MG was consulted and once he told me how he went up to oversee the making of the wedge shape keel extension they put in her. The mast was not altered. but the end product was a much stiffer yacht. her ballast keel was 2.8 tons not 2.2 with 4'6" draft, as was sixpence. the owner of which came to see me one pm in Benfleet, he said he never had to wear his oilskins... Tinka was heavier in the planking too. regards to all,
Chris
---
Hi Chris, Thanks for the update and info. I will see it is added to the Photo gallery next to Sixpence and Tinka! Nice to have an expert on board.
Regards
John Williams,
Eventiders.


February 2018, we are saddened to announce the old association has folded. Saddened because the writing has been on the wall for years. 2 years ago we were approached and offered the assets of the old eoa to buy! We refused as these were donated to the owners, not to be sold as chattels. We then wondered who would ultimately benefit from this sale? After the dishonesty displayed by some of the old committee......
Instead we offered the hand of conciliation and asked that they simply joined us on our terms. They declined.
The end of the eoa was inevitable given the committee did not have the commitment o actually own one of these designs. The surprise is that it took so long.
RIP.
Copyright © 2001 by [
Barry Sturrock

]. All rights reserved.
Revised: 02/15/18 11:05:21 -0000.