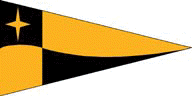 For Boat bits for sale. Click here for a new page of just parts.....
from Dec 04
Contact us at enquiries@eventides.org.uk
---
Place your adverts here for free.!
This page is being updated almost weekly.
(Small Donations after you have sold, to keep the site active, always welcome.)
Items will be left on for a time, maybe for up to a year, but if we do not hear from you they will be weeded out, but you can always put them back on!
Please ensure you give a full (and honest) description of what you are selling. Please include price, location (roughly)i.e. Cumbria, N. America, Wales etc!and a means to contact you. We need your e-mail address or a telephone number. You can write 'at' instead of '@' if you are cagey about your mail address being on here... (With a good anti spam on your P.C. it does stop most of the garbage!) We will mark the adverts with a month year code and review them after several months. Those with a '?' beside them are ones we have not heard from the sellers, and they may be out of date.
To addyour boat or boating bits here, simply mail us at:-
CAUTION. Sellers should be aware they should not part with goods until cheques or money orders have been cleared and should not enter into agreements to 'ship', prior to being paid, as a precaution against the fraudulent! Click here to learn more about the sort of frauds tried!
You will notice a number of items donated to fund the Web Site. Many thanks to those people. If you sell something from here, a small donation would be appreciated to keep these pages open for you.
For these pages to work properly you must inform the us if you sell something. We will then mark the item "SOLD" and/or remove it from the site.
A New page has been added, detailing many of the items that have sold from these pages during the past year s. It will give prospective sellers an idea of what does sell through these pages. Lots! Click Here lots more added recently, as there have been so many, we have only left some on here, the other adverts now are simply being deleted once the item is sold......
---
For SALE : New EOG Burgees
New burgees now available,see Burgee page for details.
J.W..
---
We strongly advise any prospective purchaser to employ the services of a surveyor, further more we will remove any boats from our listing that are not scrupulously honestly advertised.
Any boat advertised as 'ready to sail' must be in top condition. Failure to be 100% in any advert, and it will be withdrawn. We have recently heard of a very distressing tale and never wish this to be repeated.
---
For Sale, or rent Wrecked Senior on trailer, good for shifting from person to person so you could pretend you were a real 'owner' contact eoa for your chance to have it in your backyard and get your name in lights!
John, I have a brand new 2" No.8 Bronze, Flat Head screw from an Eventide - does this constitute ownership?
Sorry Folks, yes it is a joke, this is what the ex owners in the old eoa actually resorted to to stay in charge! Sad Eh! Maybe by placing this here we can shame them into either restoring them or passing them to someone who is willing to!
---
For SALE : EOG Burgees
New burgees now available,see Burgee page for details.
---
For Sale:
Click picture to enlarge
MAURICE GRIFFITHS DESIGN
1980, 10.3m Steel Hull, deck & superstructure. Long keel with bilge plates. Ali' mast, s/s rigging. Main sail, Genoa & Storm jib. 3 cylinder, 35hp Lister (low hours). New electric anchor winch, 12mm chain, 20 Kg Danforth anchor.
7 new 12v batteries, transformer. Two fuel tanks (80L + 25L). 60 L freshwater tank. Taylors diesel heater/stove. 80% prepared & finished for safe long term/long range ocean cruising. Lying La Manga, Spain. €42,000 (or €48,000 finished).
For more info' contact Roberto 00 34 657 386 974
---
FOR SALE:
27 ft Eventide for sale. She is at present out of the water at Vellator, Braunton, North Devon on the river Caen, which is very close to Taw Torridge Estuary.
The yacht Marian is 27 ft long, built above spec has a fresh set of sails including a stay sail. She belongs to a friend of mine Micheal Shaddick of Barnstaple He has not got E mail. That is why I am sending you this note.
His mobile No. is 07813254737.
11/06
---
WANTED, New owner for Coronette - Maurice Griffiths 1953 Mahogany on Oak Carvel Planked Canoe Stern Centreboard Bermudian Cutter. Just back from 4+ month cruise to St.Kilda, currently parked up in Millbrook, Cornwall - awaiting a few minor repairs / caulking / painting - inside and out. Pretty sturdy pretty boat that will get you anywhere, she'll make someone a lovely well admired vessel to be proud of.


10M Length 2.5M Beam 1.2M Draught (Centreboard up) 3/4 Berth GPS 128 ST60 Repeater Navtex DSC VHFCD Player New Sails - Main / Staysail / Jib (roller reefing) /Storm Jib / Cruising Chute New Engine Beta 20Hp 3cylPurpose built ply. dinghy Taylor's 030 Paraffin Stove Whole boat has been renovated throughout. I am looking for a new project to get my teeth into and don't really want to sell but if the right enthusiast is interested, she will have to go for £27,250. Failing that, I will sail her again next year.

They don't build them like this any more.

Please call me on 07956593781 or emailupdougdown at hotmail.com or for details of renovationsee the restorers page

SALD
---
For SALE :New EOG Burgees
New burgees now available,see Burgee page for details.
J.W.
---
For Sale.. WW Cinola
Based in the West Country, click link below.
12/06
---
For Sale. GH 39... Southern Chancer
For sale on the web. Ancaster Marine, info from John Stevens
12/06
---
For Sale. Y.M. Wild Duck 'Red Sky' (picture awaits.)
For sale and may be seen at Aldeburgh, Suffolk. She is in good condition and is ready for fitting out for 2007.

She has 3 berths with new bunk cushions. There are 2 sets of sails. Stainless steel rigging. The engine is an inboard Stuart Turner with a dyna start. The hull is Inter-sprayed red.

We sailed her to Belgium Holland and France many times in the past.

The asking price is £950.00
Contact Rob Swift. rob.swift at hotmail.co.uk
3/07
---
Private Charter around Malta?
GH 31'Cricket'from Brian in Malta.
If you fancy a break in Malta sailing her, Brian is offering her to members... terms to be arranged. Contact Brian on:-
barrakka2003 at yahoo.com
With cheaper flights to Malta now Ryan Air are going there, it could be a nice holiday....
11/07
---
For sale: Wooden Mirror dinghy
in good condition with new road trailer, sail number 61867. I have spinnaker sail but no boom or launching chute, the mast is alloy.
phone 01732 843173 or 07973 393211
emailaturnerltd at aol.com
price £500.00
Anthony Turner
03/07
---
For sale:
Bawley 22 'Fortuna'
Fortuna is a 22ft Maurice Griffiths Bawley Class. Mahogany on Oak. She has an 8hp Yanmar Inboard plus an auxiliary outboard. She has been recently restored by a shipwright. New standing rigging in 2006. 3 births and a sea head. She is on a mooring in Helford river (Cornwall) this summer. She is a very spacious little classic boat.
£5000 Telephone 07779813034
Thankyou, I really hope that she goes to a good home as she is such a pretty little boat and we are keen for her to continue sailing.
Jenny and Nathan Puttock
03/07
---
For SALE :New EOG Burgees
New burgees now available,see Burgee page for details.
J.W.
---
For Sale
NYALA
GAFF Ketch : 1933 Designed: by Maurice Griffiths and built by Everson in Woodbridge.
LOA:34'6" - LWL: 29' 6" - BEAM: 9' 6" - DRAFT: 4' 3"
THE BOAT IS IN FRANCE at Canet en Rousillion.
INFO/ CALL + 33 4 68 50 99 39 Ask for FRANCINE
Price 50.000 euro.
6/07
---
For Sale . "Iduna" an M.G. Cockler
25 ft long, 4 berth, mahogany on oak hull, laid decks. Owned by me for 10 years, I spent a lot of time and money on restoration, mainly rebuilding cockpit area, 6 strakes of planking to the topsides and replacing the transom, which had suffered from fresh water damage, after being left on a beach berth uncovered for some years. This work carried out by a shipwright, and at the time the cockpit was enlarged.
First trip was to Douarnenez for the Festival, and was used for local sailing for a few years. Later the c/b was giving trouble and I removed it and replaced the inner keel and some of the metal floors..

Retirement, a long period out of the country and other things taking up my time means the boat has been neglected and needs some TLC. Mast sails and rigging are currently off the boat and in store, tan main, a jib I had made and has had very little use, and some odd sails I used to experiment with cutter rig.
Engine is a Stuart Sole diesel 10 hp. was working fine when laid up.

Full details and lots of photos of the rebuild and finished boat available, not digital I'm afraid !
Lying near Falmouth in Cornwall,

Work needed is more DIY and cosmetic than needing boatbuilding skills.

Price negotiable on £2500. Contact John Haswell on 07855358223,
12/07
---
For Sale

Golden Hind 31 number 148 built Terry Erskine 1975 owned since 1988.
She is dry and clean and since 2003 moored in Italy. (Monfalcone, near Trieste.) laid up ashore.
Inboard 16 hp Saab diesel engine winterized, tall rig, 7 sails. Sailor VHF Baby Blake, Lawrence anchors 60m chain CQR and Admirals Anchor Taylor Heater, Optimus Stove,
She needs her antifouling renewed, and a new coat of paint above the waterline.
15,000.- Euro Contact Kim Pablo Mahl in Germany
kimpablomahl at aol.com
1/08
---
For Sale:
Eventide 24 'Blue Dancer'
The Eventide 24 ' Blue Dancer is available to anyone willing to take on the finishing of the project. she is ply and the hull is in fair condition. Built in 1962, she may have the early lighter keel still, but anyone taking on this project would probably be sensible enough to want to remove the keel and bolts anyway, so adding weight and depth would not be a big problem. She still has paint on her.... No inboard, used to have an outboard in a well, (not to be recommended!) since removed. Needs bracket on stern maybe... or full conversion to inboard?
Sails and rigging available. Mast and boom freshly varnished, new bowsprit made.
donation wanted only...to local sailing club.
Ashore at Hoylake in the Wirral Cheshire.
Please contact Ian Hoatson tele. 0151 632 3359
1/08
---
For Sale,
GH 31 No 187 'Kwaheri' (Sorry no pic at the moment....)
Sail number 187, GRP Hull, built Terry Erskine, launched 1983.
This vessel competed in the 1989 ARC, crossing the Atlantic. She spent 2 years in the Caribbean, before returning to the UK and being sold. For years she did not stray far, but was purchased some years ago by the present owner who totally refurbished her and made her back into a seagoing cruiser. She has been epoxy coated beneath the water line, still guaranteed for 3 years.
Extensive cosmetic work below, totally refurbished, all new upholstery, also new gear in past 2 years includes:-
Taylors cabin heater, Simrad Autohelm, Clipper echo sounder, Windex, VHF ariel, Taylors diesel/paraffin cooker, Rutland wind generator, spray dodgers, cabin lights, 3 new batteries, 240 ring main, auto bilge pump, Jabsco sea toilet.
Sold with 2 suits of sails, an Airies Wind pilot and full Part I Registration.
Boat at present in Belgium, owner living aboard, but due to return to UK soon.
Price £27.500
Contact Jonathon Draycott on mobile 079410 33423 or 0797995 34575
2/08 Sold
---
For Sale: Steel MG 31 ft Vulcan, Adora

Built of Corton steel by Kesteloo in Holland. The original ply coachroof and cockpit have recently been replaced in steel. The cockpit was re-designed to make her much safer sailing short-handed. The yacht is bilge keel making her a very versatile vessel having the ability for Blue Water cruising and venturing through canals of Europe is very suitable for a drying mooring. The yacht has been cruised widely in the Mediterranean for several years.

The accommodation comprises a fore cabin with double berth and a main saloon with one double and one single berth.

She is fitted with Perkins 4108 engine, which was re-conditioned by a previous owner about 10 years ago and has few running hours since. The engine has keel cooling making her ideal for shallow waters and canals. A re-conditioned Hurth gearbox has been installed. The engine temperature and oil pressure gauges need fitting.

The theme of the interior is classic in style with a number of antique (c. 1920) opening brass portholes having been fitted to the new coachroof sides.

An astrodome is fitted to the companionway hatch which provides good all round visibility.

The hull and superstructure is rust free and very sound. It would be difficult to find another vessel having steel in such a good condition. The exterior of the hull has been completely re-painted with two pack Jotun Hard Top. All new steel has been painted with Jotun Jotumastic primer and 6 coats of Jotun Hard Top.

The coachroof, decks and hull above waterline are fully insulated making her a warm boat in winter and cool during summer. A Taylors diesel heater is installed in the salon needing just one flue section and diesel supply to be fitted.
Tankage is approximately 50 gal water and 50 gal diesel. The water tank has recently been painted with a potable water paint.
A 50 metre length of 10mm calibrated galvanised chain is fitted with a 45 lb genuine CQR. A Danforth anchor is also aboard. A set of fenders, warps and sheets is provided.

The yacht is sold complete with a new main mast and an assortment of sails. An Air-X wind generator is mounted on the mizzen.

Although the yacht was extensively re-fitted several years ago there remains a small amount of work to complete. The yacht has full British Registry .
The yacht is ashore on the River Dart in Devon. The asking price is £27,750.
Please contact Florence on 07970-390356 after 16:00 or e-mail Arawack at Cheerful.com
---
For Sale: GH 31 'North Star'.


Golden Hind 31 'North Star' for sale.
This boat was rebuilt by Golden Hind Marine in 2004-5. The boat was originally built in 1981 but had been laid up for 15 years after having spent only 5 seasons in the water. The hull and fiberglass cockpit were in near perfect condition and the builders fitted brand a new epoxy sheathed plywood deck.
Last one out of Golden Hind Marine, it has been fitted out by an architect to a very high standard including an unusual interior layout with polished maple and white paint, Beta Marine 28hp fresh water cooled engine with Aquadrive unit, Taylors cooker, Hydrovane self steering, coal stove, shower, holding tank, forward facing chart table, Yeoman plotter, tan sails etc etc. Full details can be seen atwww.goldenhind31forsale.co.ukThe website includes a history of the boat, a full description and inventory together with previous owners stories and many photos and details.
For sale. Offers?
(£85,000, was the insurance valuation put on her by the surveyor.)
Contact: Richard Oates r.j.oates at zen.co.uk
---
For Sale:25ft Maurice Griffith wooden Gaff Cutter
---
For Sale: Wild Duck'Beautje'(steel) is for sale!

She can be admired in the photo gallery on the website. She was built in Holland in 1962 and I have sailed her now for 7 years. Because my children are growing up and keep getting bigger, I have decided to start looking for a somewhat bigger boat.
'Beautje' is in absolute mint condition as I have taken care of her very well in the past seven years. A new teak-deck was put on in 2005, the engine has been completely restored (a Bukh DV 10, very reliable diesel inboard engine), new sails in 2001, a brand new all-weather cover 2008, paintwork and varnish every year and she has never been outside / in the water during winter.
It's in one word a unique little boat with great sailing qualities that every body comments on in a positive way. Nothing comparable can be found, at least not in the Dutch waters!
Price ? Offers invited.
If you're interested, feel free to contact me by phone: 00-31-23-5298407 or by e-mail:schwartz at schwartzadvocaten.nl.
---
WANTED:
YACHTING MONTHLY SENIOR.
Preferably with a roadworthy trailer. Engine not essential. Some work not objected to but would like a sound hull. Please send email with details if you have a Senior which is surplus to requirements. Price according to condition.

Stewart Moxham mail to: son.of.mogg at hotmail.co.uk

Tel. 07779 453943
---
For Sale:Bombard AX Mini (inflatable).
Excellent condition. Oars, pump and thwart. £90.
Warwickshire Tel: 01926 858357
Email: roger.pratt at thomecall.co.uk
---
Wanted: Lone Gull II.

please contact: nicholasgoding at hotmail.com`

---
For Sale: Rawanah

A one off design by MG for a friend. A description of a voyage by MG and friend from Oban to East Tarbert and back is contained in a chapter in his book "Little ships and shoal waters".
I bought her in 2000, she was in surprisingly good condition, largely due to her having been in the ownership of one family for 42 years.
During the last eight years I have voyaged extensively from bases in Scotland -the Outer and Inner Hebrides, Orkney and the Faroe Islands
Falmouth - The South coast and Scillies.
Bristol - Ireland three times including a circumnavigation in July 2008
She sails extremely well, hardly any wake, takes rough water and very rarely takes a wave aboard.
She stands up well to her sails due more to her full hull shape than to her ballast, in all the perfect cruising boat, but for those wanting to race she still has a reasonable turn of speed.
Dimensions
35' on deck with 8' bowsprit; 31'10" waterline; 10' beam, 4'10" draft.
14 TM and 10 T displacement
3.5 tons iron ballast keel and internal lead ballast.
Her structure.
Built by Harry King of Pin Mill in 1935 so you would expect her to be of the highest standard.
A double ender with long keel. Rudder hung on near vertical sternpost.
Raised bulwarks, with a lot of open deck space on each side of cabin roof.
Main mast stepped on a false floor, Mizzen mast stepped on cockpit floor.
Slab reefing, though old roller reefing gear still in place and working on main.
Deck of good pitch pine now sheathed in fibreglass. No leaks!
Full length mostly pitch-pine planking, on sawn oak frames 2" x 1.5" at 8" centres.
Galvanized rigging all new in 2008.
New engine a 37.5 hp Beta installed 2004 – less than 1,000 hours on the clock – with new fuel tanks including a day tank. Capacity circa 130 litres. Good sized three bladed prop.
Internal
Delightful unspoilt cabin with two berths and table, drawers and stowage under and behind berths. Fore cabin with berth and pipe-cot, chains in forepeak. Hanging space. Separate heads with Baby Blake. Galley aft with modern 2 burner gas stove with grill and oven, with ¼ berth opposite.
Equipment
House and starter batteries; Depth sounder; Walker log; Radio; Navtec: Auto pilot. Life raft (four person)
Two piece tender sits on cabin top and converts into a easy to row skiff. Can also be sailed though sail needs some attention, being cut down by owner from an old dinghy sail.
Sail locker –dates are the year of manufacture as far as I can remember
New since my ownership in 2000
Main 2005, Mizzen 2007, Large staysail 2001, Working jib 2006, Topsail 2003
Pre 2000 or bought second hand
Small staysail, running chute, mizzen staysail, large lightweight jib / yankee, larger jib, flying jib (for those that want the extra sheets to handle!); storm trysail.
Price £44,500 lying Bristol Contact John Cochrane 01993 878521
or jacochrane at tiscali.co.uk
9/08
---
For Sale: Eventide 26 ' Neptunes Neried'
'Neptunes Neried' Engineis a Kubota 28hp, £1,000 spent to refurbish a year ago, good runner, new battery, needing the on board 12v electrics and navigation gear, has not been to sea since refit. She has 240 mains. She is completely restored with Alloy mast and sails, including spinnaker. Mast need re-stepping, has all new rigging. New sail covers, cushions etc.


Very homely.
Electric auto and manual bilge pumps, new heat exchanger and stern tube greaser.
Vee berth forward, single berth in saloon, Sea toilet in separate heads to aft end of saloon.
Only used as motor boat for past year. Sandwich, Kent.
£2.900 ono
Contact Iddy:- 01843 584895 and mobile 07766687061
or jenandiddy at tiscali.co.uk
---
For Boat bits for sale click here for a new page of just parts.....
You can see a sample of the sorts of items sold by clicking here...