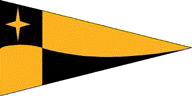 Useful links!
---
Deep Sea Seals.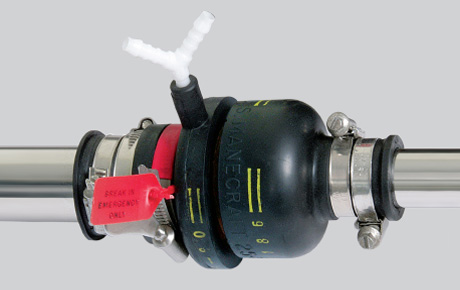 Click the picture to go to the website.
Aboard 'Fiddler's Green' I have used these stern gland seals for over 20 years. They are supposed to have a life of 5 years, but mine have lasted twice that. As they are rubber they need checking carefully every year, but provided there are no splits in the rubber they should be fine. They even have an emergency closure fitted so you can stop water flow if it goes, but you cannot run the motor.
They have the ability to be lubricated by the water bleed off from the engine, the anti siphon device, but as my sterntube has a greased bearing just inside and water flows up the shaft gently, that is enough to lubricate the faces to ensure a decent seal.
I can thoroughly recommend these seals.
John Williams
---
Tuesday 28th September 2010.
Well we can today reveal what the steering group have been talking about for a while now.
We have made a donation of £300.00 on behalf of the EOG to a youth sailing trust that operates on the River Blackwater.

The Fellowship Afloat at Tollesbury. The Charity has the converted Lightship as its head quarters now, but I recall it when they had a hulk of a sailing barge, the 'Memory', and a commodious old motor boat the 'Plain Kate' presently being lovingly restored!.
The Fellowship, as the name suggests is a Christian organisation, run by David Hillyer and until her untimely death a few years ago, his wife Margaret. They take youngsters from all walks of life, introduce them to sailing, canoeing, walking, bird watching nature walks, archery and more.
To advertise what they do they installed a web cam in the glass light tower on the ship, that any one can access and operate to look at the work going on and scan over the creeks and saltings. sadly this valuable tool broke, so we were delighted to be able to step in and offer the £300.00 it will take to repair it.
Today had a very nice thankyou letter to all the EOG for the donation. I will add a link to the Links page and David has promised to send us their newsletter so we can keep in touch with their work, and I will publish snippets on the site.
Go and look at the Work of the Fellowship by clicking here.
If you look on the home page, to the right, in small print is the link to the webcam page 'Trinity Webcam'. The light ship is of course an ex Trinity house vessel. the name 'Trinity' was kept, for obvious reasons!
---

As the new VHF licence is now free, after one off administration fee of £20.00, there is no reason why we should not all have one!
For all of you who have upgraded to a new DSC radio, now you can get your MMSI on line as well.
Below are the links to the pages to apply or renew!
---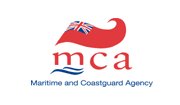 Having just completed my updated CG66 form, ONLINE! I thought we should put a link through to them.
It is very easy to follow and if you have a small, less than 100kb pic, they would like that too. All very simple and reassuring.
Click the link below to go direct to the form.
Click here to fill out your CG66 on line!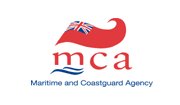 Click the link below for the SSR form on line as well!
---
John's Day Job!
Visit the best site in the UK for spares for almost every Seagull from 1940 on!
I supply worldwide.
http://www.saving-old-seagulls.co.uk
Based in Tillingham, Essex. Working online or on the phone.
---
What John and Darian got up to when they were not sailing!
---

A great site for traditional fittings
You can see Mike's own boat here
---
Advance warning of water in your fuel.
This product will change the face of water contamination problems in fuel systems for boat owners, from a slipper launch, canal boat, day cruiser, super yacht, multi-hull to motor boats and yachts alike. Don't miss this opportunity to be part of the revolution.
---

The on-line magazine for all amateur boat builders
Based in the USA but a great source of advice and information
---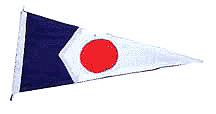 CRUISING
ASSOCIATION
---

Admiralty Tidal prediction service
EasyTide - on-line tidal predictions from the UKHO
---
What's the weather doing?

The Picture above was taken by Barry's friend Roland during the storms at the end of October 2004. Not too good for sailing off Cornwall! This is 'Gissey' Harbour!
The pic was used by the BBC!
---
Go on have a laugh, look at these, howlers.htm
---
George Buehler Yacht Design
George Buehler has nothing to do with Eventides or any related design, HOWEVER, he is a boat designer with a very similar outlook to Maurice Griffiths. He believes a Fair Lead should weigh 20 kilos, be five feet long and should definitely be Galvanised.
---
Entering the River Deben?
Have a look at this new website for the entrance. The Deben Entrance
---

Having used this tide program for a year now, I have just renewed it for a further 3. It is possible to use it both at home and print out the tidal graphs for the time you are away, or if you have a laptop on board, as I have now, it can just be used when and where you want it. I had used the 'SHM' from the Admiralty, then a very similar program to the Belfield program, but the old one would not work with Windows XP, thus the change to this one. I have a sneaky suspicion this program owes a lot to the Softwave program I used to be able to run, however I do not miss the old version, as this is much easier to use and has more information on hand.
No more trying to grapple with those secondary ports! I used to teach simple methods of doing that, but this is even simpler, it has all those secondary ports on it! I have found it accurate to about 10 minutes and 10cm.
The CD is easy to install and update. Click here to go direct to the Belfield site, where you can purchase on line!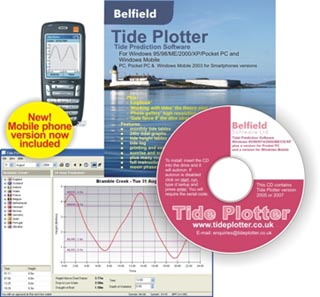 ---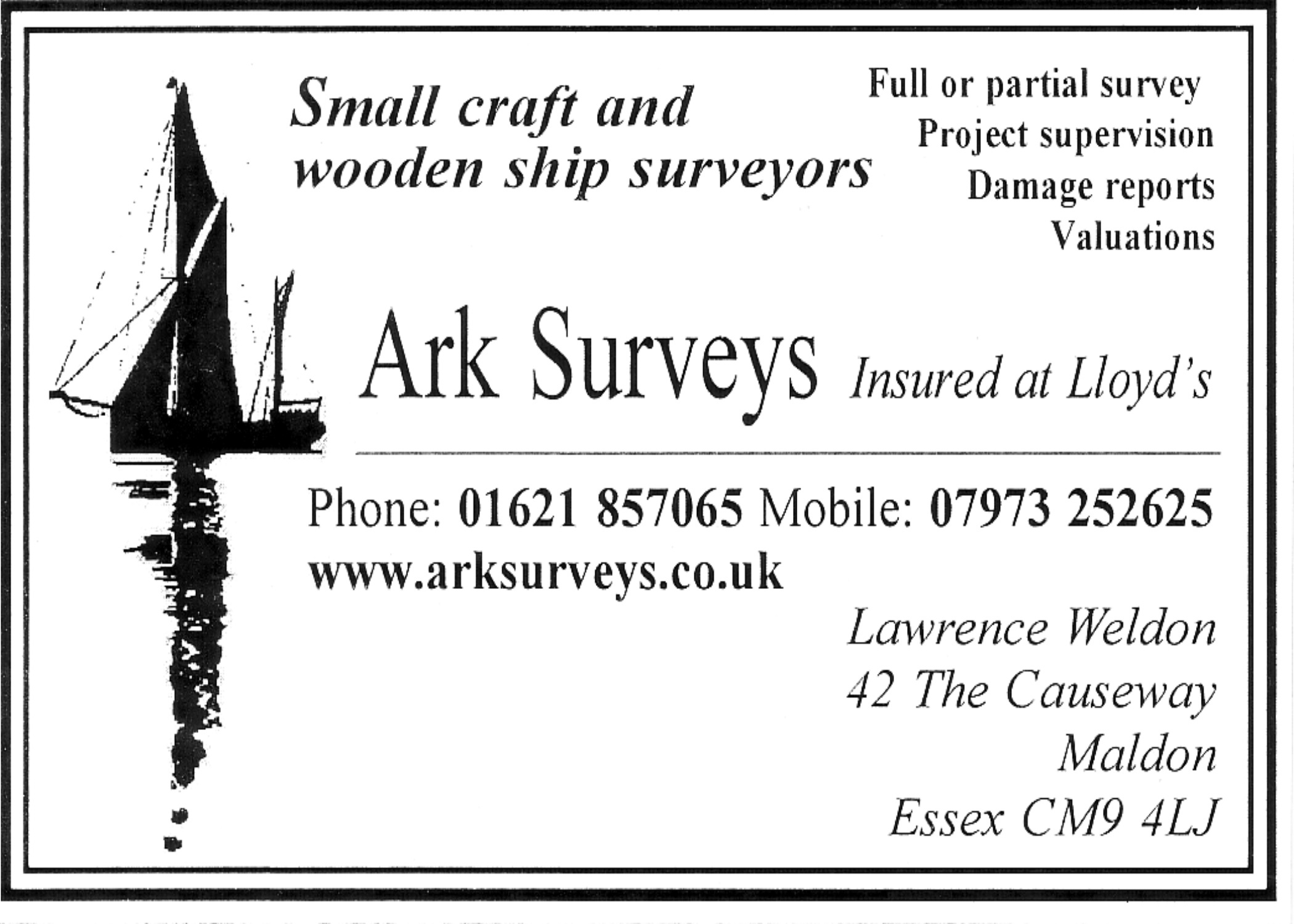 ---

Got to give full marks to the new Admiralty leisure chart correction system.
Click on the logo above and you will get to the latest Notices to Mariners. you can print them off in PDF format, and if you do not know what that is, it's Adobe, a free program that you can down load to read lots of files created in it. There is normally a link to it on the pages but if not try www.adobe.com
I saves all that leafing through old PBO's to find them! Well done the Navy.
---

Click on the banner to go to the BBC weather site, you can get the UK Atlantic charts, UK inshore forecasts and the 3 day outlook, as well as forecasts for anywhere else in the world!
---
This site has been recommended by Bill Booth, Try it and let us know what you think, though designed for gliders and kite flyers, it is very good for sailors too. Gives a wind strength and direction forecast for days ahead. Time will tell how accurate it is! Just click on the logo below.

---
After we have had a couple of enquiries for spares availability for the BMW Marine Engines, Chris in Holland has sent us these links:-
http://www.bmwmarinemotoren-service.de/index_e.htm
If anyone knows of any others for this motor we will add them. Both of these will deal with UK owners.
---
We have been sent a sample of Tek-Dek a new flexible decking material, teak finish. It looks to be light and non slip, possibly a little pricey, but if it does the job and it certainly looks good, it may well be worth it.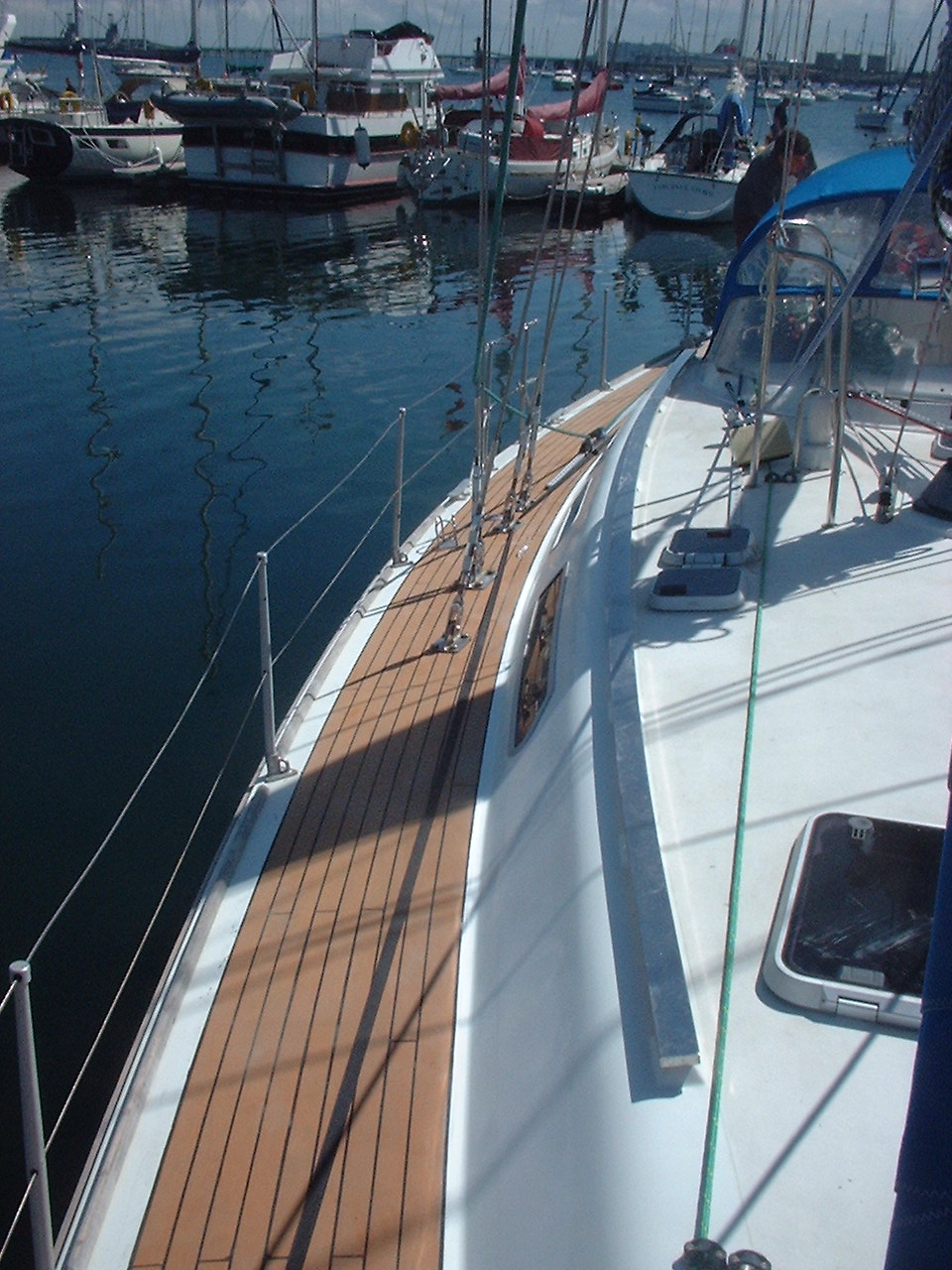 Have a look at their site, click here
---
PLA Guide to the River
Many Years ago there was a little booklet published by the PLA about the Thames. It was the first attempt to try and help the visiting yachtsmen on the tideway. In my little way I helped with subsequent editions by offering snippets to various PLA officials over the years. I'm pleased to say quite a few of the suggestions found their way into the book, well now there is a new edition, hot off the press.
Media
Release
New Thames safety guide
A new guide for recreational users of the tidal Thames is now available. The booklet is written for anyone who uses a yacht, motorboat, speedboat, RIB, sailing craft, dinghy, rowing boat, canoe, narrow boat or other private leisure vessel on the River.
'The tidal Thames – a guide for users of recreational craft' is available free from the Port of London Authority (PLA). The 30-page booklet explains the key rules that apply on the tidal Thames and outlines basic safety procedures. The guide covers the entire tidal Thames from the estuary all the way to Teddington in west London, some 150 km (93 miles) in all.
Amongst the contents featured are:
safety advice

navigation rules

radio and emergency communications

water sports regulation
Richard Everitt, PLA chief executive said:
"The Thames is popular with users of different types of leisure and recreational craft. The tidal Thames is also one of the UK's busiest commercial ports, with a wide variety of commercial ships coming and going. With such a mix of traffic, it is vital that all recreational users understand the safety rules that apply on the River."
For a free copy of 'The tidal Thames – a guide for users of recreational craft',
contact Martin Garside, PLA, 7 Harp Lane, EC3R 6LB. Tel: 020 7743 7915. Email: martin.garside@pola.co.uk
---

This is Ashley Butler's website. some of you may remember him and his Senior, or later Merganser, his Goosander. Look his site up and read of his exploits, he is one of our supporters!
---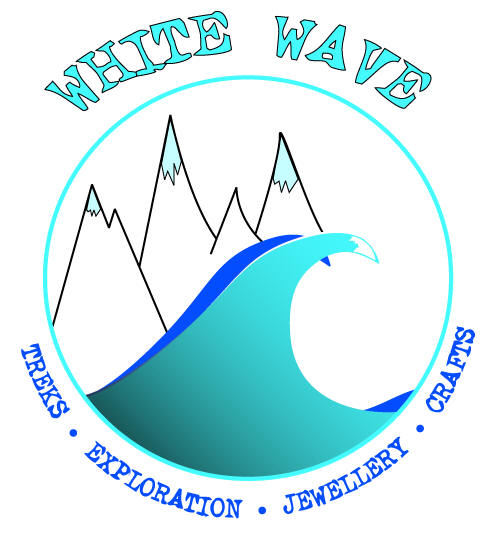 White Wave is John's Daughter, Jenny's web site.
It is now part of her main site, www.bootsandbars.co.uk She has a site devoted to creating cushioned bar covers for children like her son Rafferty who suffered from 'Talapies' or 'Clubfoot' at birth.
Due to her perseverance with the special boots and connecting bar he had to wear every night, he is now a fit healthy, highly energetic 5 year old, 2021, and no longer wears the boots.
After a few bruises Jenny devised a cover for the bar and now has a thriving business making them and during the WhuFlu pandemic great looking face masks!
She also still makes and sells the craftwork.
If you fancy organising an exotic Trek or some different jewellery, have a look at this!
---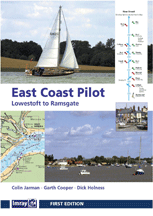 Click the pic above for a link to the East Coast Pilot website.
Updates for your edition of Dick Holness's, Garth Gooper's and Colin Jarman's Pilot of the East Coast.
---
Animated Knot-Tying for Boating, Climbing, Fishing, Scouting, Search and Rescue, and Arborists
Click on the link in the title for an excellent site on rope work. Thanks to Chris Sinnett for this one!
---

One of the best places to advertise and look for boats for sale, apart from our site that is!
---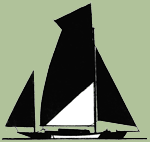 Redd's Pond Boatworks
Building and restoring classic wooden sail, row and power boats in
Marblehead, Massachusetts with the
finest boat building materials and craftsmanship.

"A sailing ship is a bundle of compromises and the cleverest constructor is he
who out of a mass of hostile parts succeeds in creating the most harmonious whole"
-- attributed to Lord Dunraven
The above site is the yard of one of our latest registrants and 'Friends' Thad. Beautiful work Thad...
---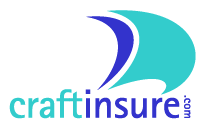 Click here for a quote and if you insure with them, we get a bonus! I have just switched to them and saved £100 !
---

Based in Burnham on Crouch, Essex, these sail makers have taken on the care of 'Fiddler's Green's sails.
Click her to go to their web site.
---

One of our recently enrolled couples, Anne and Leslie, who are building a WW, run this website of needlework patterns for all sorts of boating subjects, albeit inland waterways for the most part. Very interesting.
Sadly Anne passed away some years ago, but her works are still available here.
---

Click on the logo above for Westwater brokerage. all sorts of craft for sale.
---
Click on the logo above to go to a printable version of the Boat Safety Scheme leaflets. Great for builders or restorers to get the information to build properly. Thanks to Mike Hoban of 'Cirra' for this link.
---
please see contact details for a silver and brass Smith who can repair brass lamps and fittings etc.
Mark Munson
Maltings House
Malting Farm Lane
Ardleigh
Essex
CO7 7Q
G07740919801
01206230983
---
This site has links to many useful boat design sites and other free resources.
---
Dolphin Sails have offered members of the Eventide Owners Group 10% discount, if you need sails we will verify your membership with Dolphin on request.

---
Stuart M Roy,
BSc(Hons), MSc, PGDTech, CEng, FRINA
Son of the designer of the Macwester and a 'Friend' of the EOG.
Yacht Designer and Surveyor
www.yacht-designer.co.uk/index.html
Yacht & Powercraft Design Services Ltd
Email: info@yacht-designer.co.uk
Tel. 44 (0) 1489-583346 Fax. 44 (0) 1489-583346 Mobile 07803-724317
Located at Warsash by the River Hamble, 4 miles from J8 or J9 of the M27
---

We have been invited to buy rope at a discount here, simply add 'Eventide 10' at the till to get your discount!
---

---
Want to know where ships are, who's on the move in your waters?
This is a live link to the worlds shipping using AIS. The VHF radio info.
Brilliant site. Thanks to John Hopthrow for this link.

Free Marine AIS
click the logo or the link below, then find which part of the world, or the UK you want. Very Clever.
http://www.marinetraffic.com/ais/
---
How Shiply Works
1

Request quotes from our 182,333 rated transport providers.

2

Compare prices and read previous customer feedback to pick the right delivery quote for you.

3

Sit back and relax while your item is safely delivered by your chosen transport provider.
Click the log to go there.
This is a link to a company that specialise in return loads, and would suit us as they organise boat transport. the idea is to fill an empty flat back lorry with your boat and take her to a whole new cruising ground! clever idea or what!
---
Bradwell Marina Bar, where we now hold our annual meetings!
Click the pic to go there and see the menus and events etc. Has useful local info for the Blackwater too.
---
Alan H. Buchanan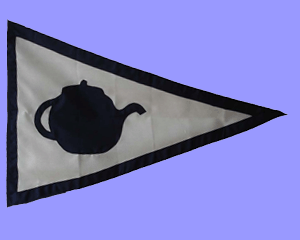 Click the burgee for a link to their site.
Buchanan Owners assoc.
---
Steve Delarre's website, a Friend of the EOG.
Read of his and his guide dog Inca's adventures afloat!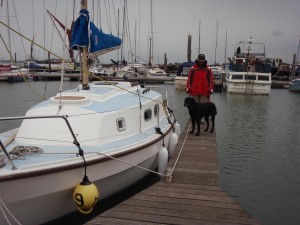 Click the pic to go there, and be amazed!
---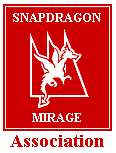 click the logo to go to a group of like minded owners. the snapdragons and mirages, built in Essex for the most part have been part of the scene here forever, good to see they also have an active website and owners group.
---
Want to learn to sail in Essex? Try Pete in Bradwell!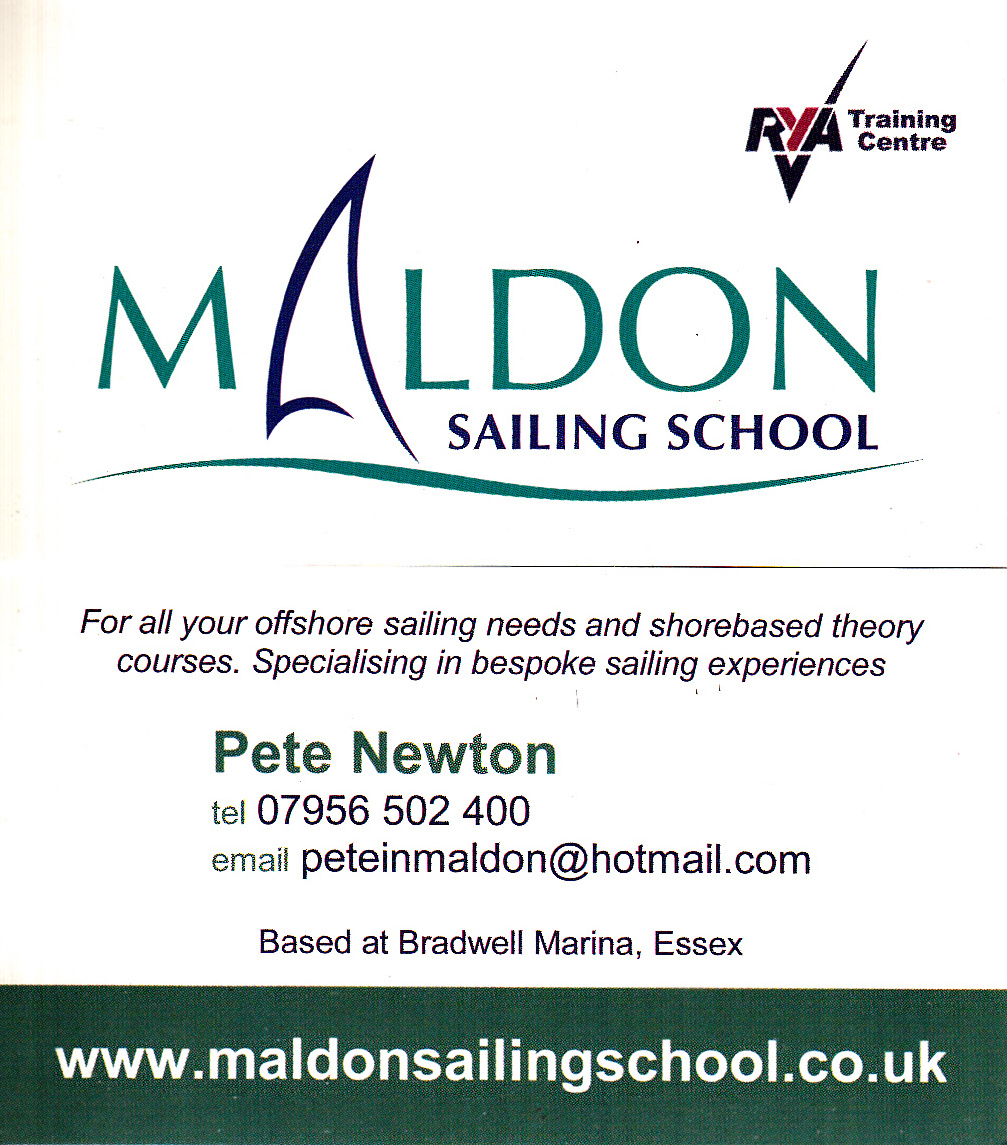 ---

Click the logo to go to their site.
Might at first sight seem an odd place for us to link to.
However we all try to secure our boats as best we can and that is sometimes difficult,
given that our boats are not regular shapes or like houses! this company specialise in a number of marine locks
and other equipment that may help you our when building or restoring or simply improving security.
What more we are offered a discount!
---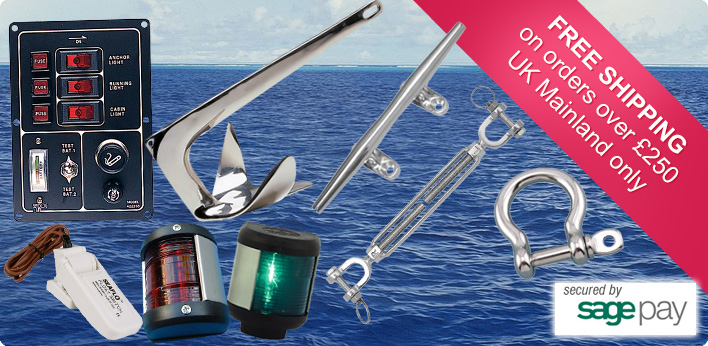 This link will take you to a discount chandlery company that may be of use to you when fitting out!
They sell everything...
And for those with a more traditional boat try their sister company!
Click on the rigging screws.
---

This company are producing a new water separator that may be of interest to owners. click the logo to view.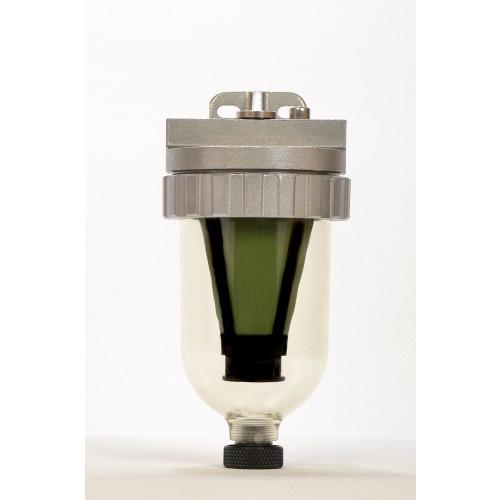 This unit does not replace the standard filter but is in line and before it and so reduces the amount of contaminates that may block your normal filter. Sounds a good idea, in principle! have a look.
---
Harrison Butler Association

Click to go to site.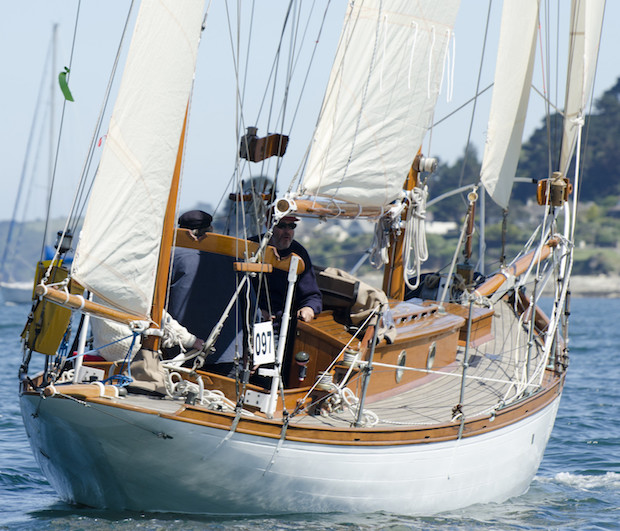 Lindy II
Click to go to the Harrison Butler website and see other beauties like Lindy II above, designed by this famous man.
---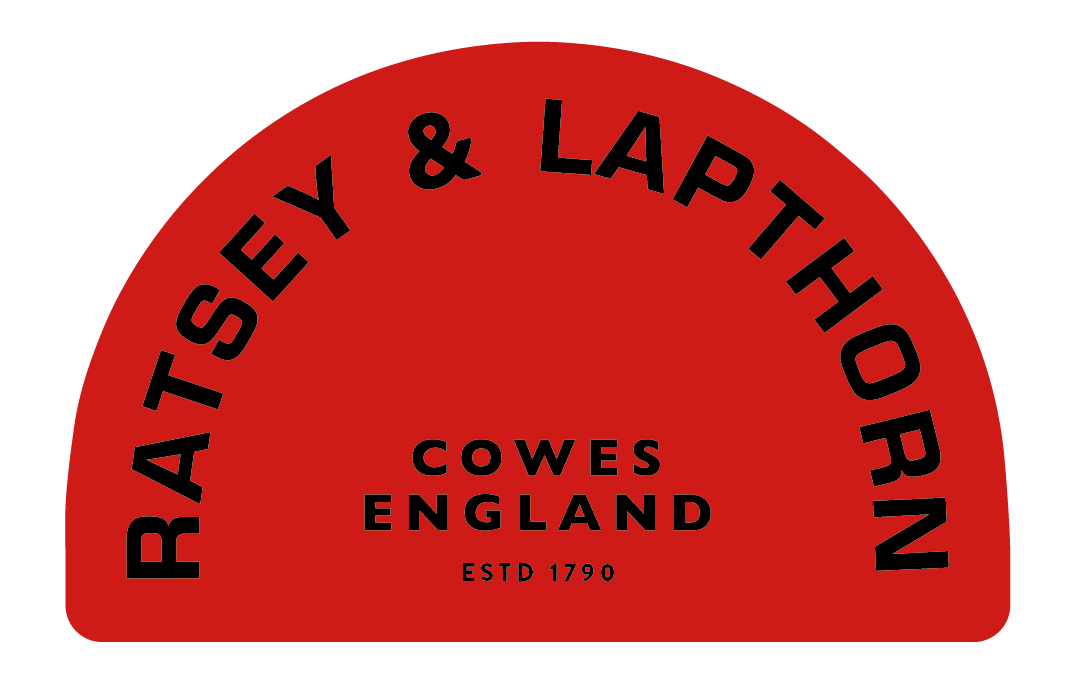 Members of the Eventide Owners Group, full and associate members, can obtain a 15% discount on new sails,
if they contact us to obtain the code word.
---

Link to the Lysander Owners Association. http://lysander.org.uk/wp/
---
E-mail us at enquiries@eventides.org.uk