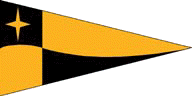 <![if !vml]>

<![endif]>
---
Any enquiries regarding this site to:- enquiries@eventides.org.uk
John Williams is the Coordinator of this site, you can him by mailing the above e-mail address.
Members of the Steering group can be contacted the same way.
Advisors mail addresses are on the Advisors page. some can be contacted only by telephone as they are not regularly on line.
If you require info on plans, we are no longer able to give details of where they were available. However we do have copies of our drawings that we built our boats from and we are making them available for all to see for free. We will pass on copies, scanned onto CD, at cost.
The idea of doing this is to help those restoring our sort of boats, those who are seeking information on timber sizes and fastenings etc. We do not envisage many will embark on building today, though we know of quite a few who are... see the builders and restorers section... We believe the heady days of the backyard boat builder are, for the moment, behind us. But who can say what will happen in the future. When oil really runs out maybe....
So far, we have all the early Eventide 24 and 26 from 1960,these drawings are of interest to all those with the early Eventide, the mast stepped on deck as opposed to the cabintop, plus the later 1973 edition, fully updated. Even the Ferro version!
Also the Riptide, the Senior, the WW, the Storm, the Wild Duck and the Junior, all the same price for the CD, inc post and packaging, £5.00, UK. Overseas, all £6.50. We also have 10 designs by Colin Faggetter on CD's , slightly more expensive as he has a small commission. See the Designs page for more.
Please contact us for details. enquiries@eventides.org.uk You can pay by donating via PayPal, the button is on the home page, but we do ask that you register with us first.
We used to give the address of the plans secretary of the old eoa. No longer. He used to supply study plans of all the boats listed. Sadly they have seen fit to ask us to remove their details from our site. (They apparently said it looked as if we had the plans and were trying to sell them?? We wonder where they got this gem from? No we have the boats!! but we do now have scanned copies of our plans!). Last we heard they were winding up anyway.
We have seen that the price of the plans was raised dramatically. Doubled since 2001. Quite surprising really as the cost of printing recently plummeted, by over 30%, due to laser technology..... Quite why they would want to double the prices would seem odd, but then most of them do not have these boats..... As a result they sold virtually no boat plans, last we heard. Who would buy them at that price?
The original agreement with Des Sleightholme of Y.M., over 25 years ago, when I was dealing with them, was that plans were supposed to be sold at cost, to ensure their continued use by ordinary people. The only extra charge we could make agreed at the time was the cost of a years membership to the eoa, That is one of the conditions we were given them! It is apparent they were now trying to make it into a business! Not what the owners wanted at all.
We in the 'Eventide Owners Group' will continue to give the free, friendly advice, that we always did. We do not have access to the 'new' plans for our own boats. However we do have well thumbed copies of plans that we built our boats from, that we are willing to let anyone look at, to help you out, for no charge!! We can also actually invite you to join us for a sail in one of these designs. We own them! Now we have our plans digitised on CDs. You can have a copy at cost. The plans have all the notes on them that I wrote years ago plus other useful information that us builders have found.
As the eoa has excommunicated many who actually supported this site this we feel this is the best we could do. We are certainly not going to advertise for them! If you too did not get a bulletin, join the club! Many who paid for them in latter years apparently did not. We have also had complaints of non delivery of plans? Just what is going on?? Some would say we were being too generous by giving any of their details at all, but we believed in doing the 'right thing', as Maurice would have done. Sadly it now means that no one will be able to buy plans for the foreseeable future! Last we heard, 2006, they were winding up. Now there is a surprise. Will they destroy our plans or try and sell them? Will they melt down the silver we wonder?! They were so wrong and know it, but refuse to apologise... Morally they should return all to the owners, but we doubt it.
Some of Maurice's other plans were the 'property' of one Phil Sheaf. They include Kylix, Lone Gull II, Tidewater, Barrier Reef, Francis Drake, Levanter33, Barcarole, Athaena 26, Good Hope and Gulf Stream 42. He retired many years ago and recently allowed the eoa to advertise his drawings. He apparently would only let the eoa sell his plans if they increased our boat plans to match his prices! £300 to £500!! A business! Was this what the whole fiasco was about? Get rid of the real owners and sell plans to make a few bob? Sadly Phil is no longer answering his telephone nor returning letters.... So these too, are now lost to the public.??
If you have a set of these drawings you would like to share with others, please contact us. As they are no longer found to be in copyright, we believe they should be freely available to all, to enable these boats to be rescued and survive.
John Williams